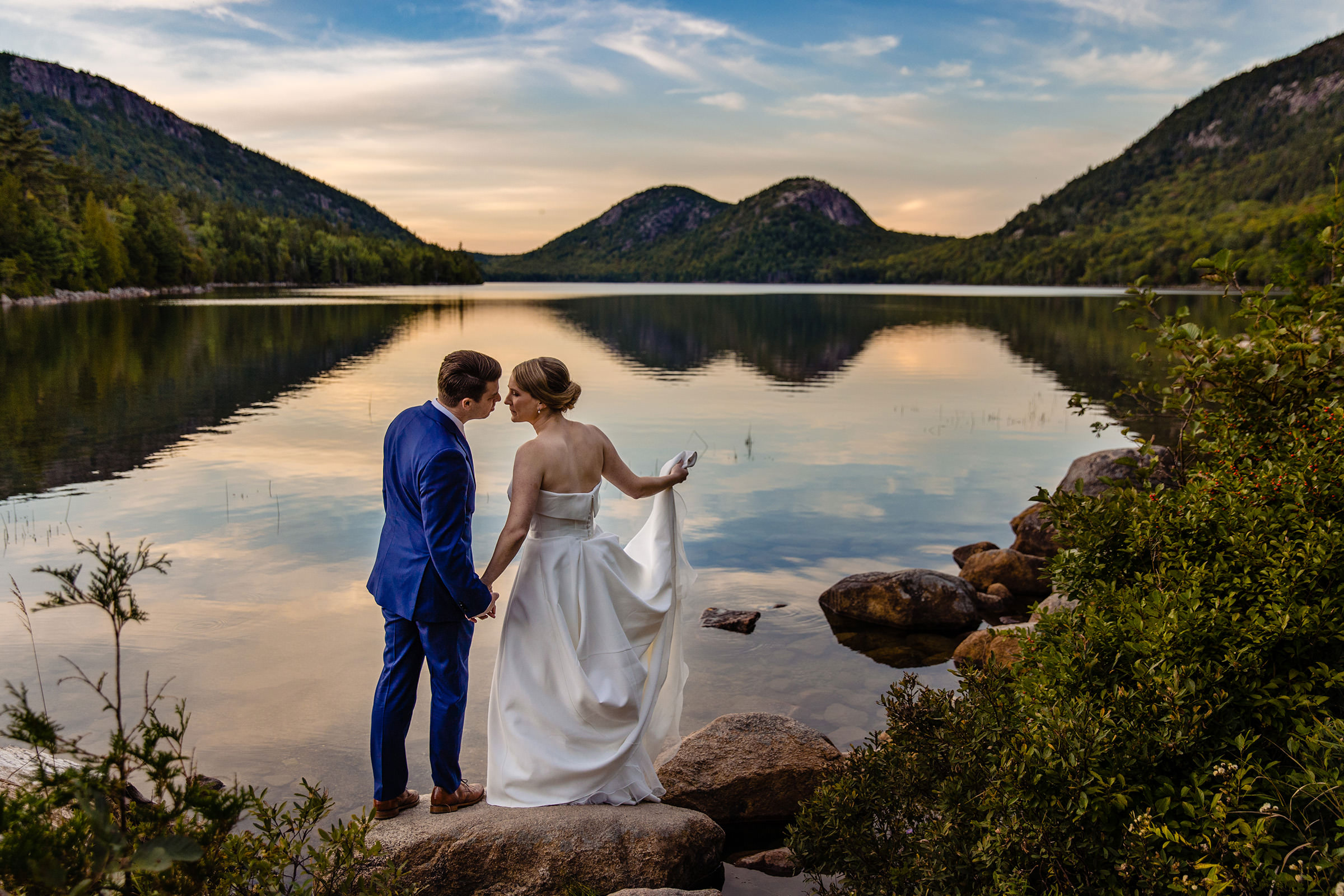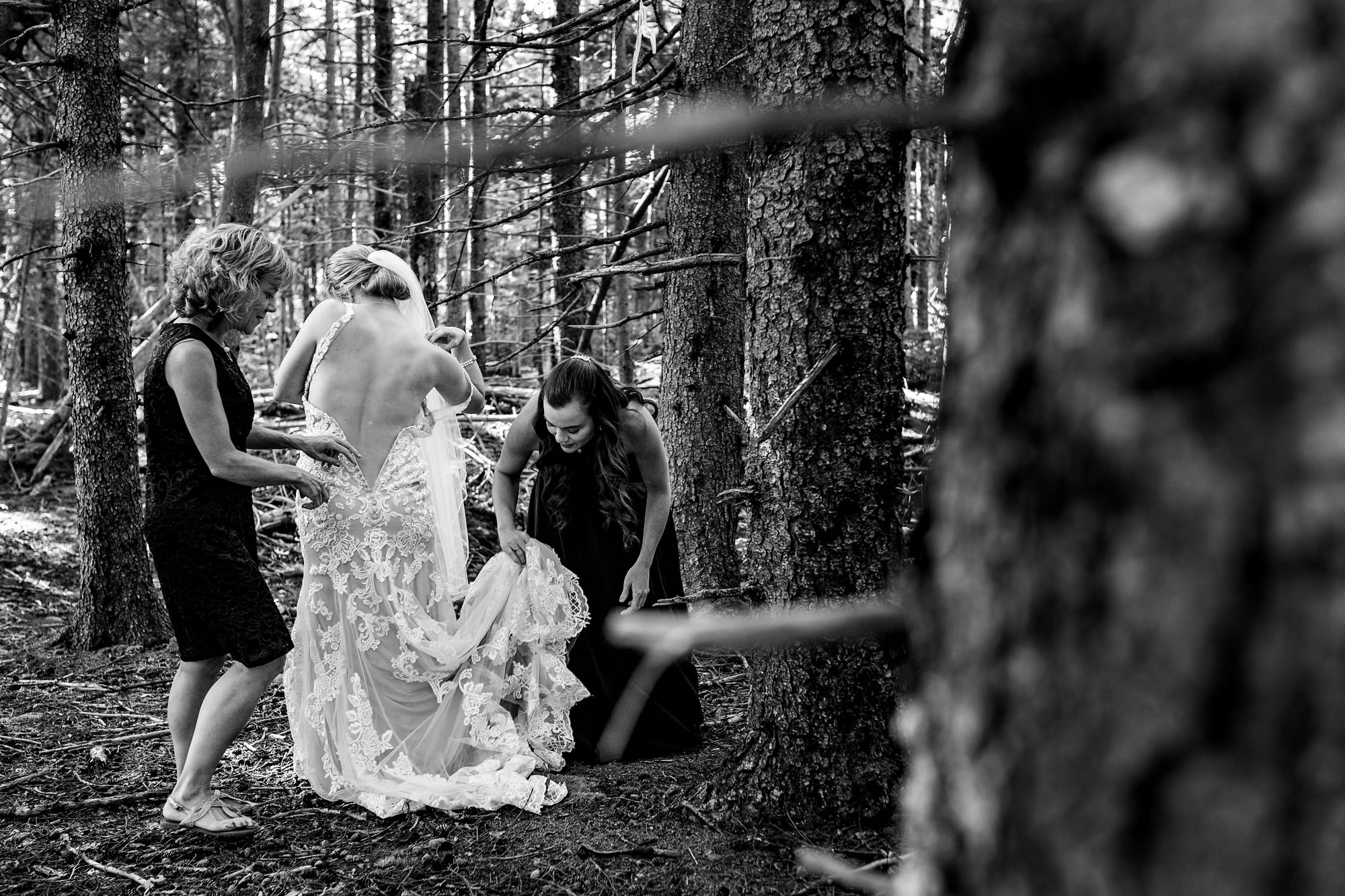 Imagine: an elopement that is just as meaningful as your relationship.
If you could do whatever you wanted on the day of your elopement, what would you choose to do? Hike up a mountain at sunset to exchange your vows? Charter a boat and explore the Maine coast? Share a picnic in a beautiful location? Choose activities that feel like a celebration of your relationship, and I'll be there to capture whatever happens.
Elopements are the ultimate adventure
Elopements are more than just quick ceremonies and beautiful landscape portraits. They can contain just as much emotion and one-of-a-kind moments as weddings! I'll capture the beauty of the landscape where you choose to elope, but I'll always prioritize the raw emotion and real moments that take place on the day of your elopement. In short, your elopement will be more than a handful of portraits, it will be an experience you'll never want to forget.
I provide more than just photography
Need help deciding where to elope? I know Maine like the back of my hand, especially Acadia National Park and coastal Maine, and I'm happy to share all of my secrets with you.
I'll help you create a photo timeline that will not only allow you to have your dream elopement, but will ensure we'll have enough time to capture the photos that you want.
vendor and activity recommendations
Having photographed many elopements in Maine, I know the ins and outs of who's awesome to work with and fun things to do. I'll be able to tap into my network of vendors to provide you with personalized recommendations.
a warm, supportive, inclusive presence
Your elopement should be as stress-free as possible, and I'm here to support you with advice, recommendations, and encouragement. You won't be doing this alone.
The process is easy peasy.
You'll tell me all about your plans
You'll tell me all about the elopement you're dreaming up via my inquiry form, and I'll email you back with collection info, even recommending what collection would be the best fit for your needs.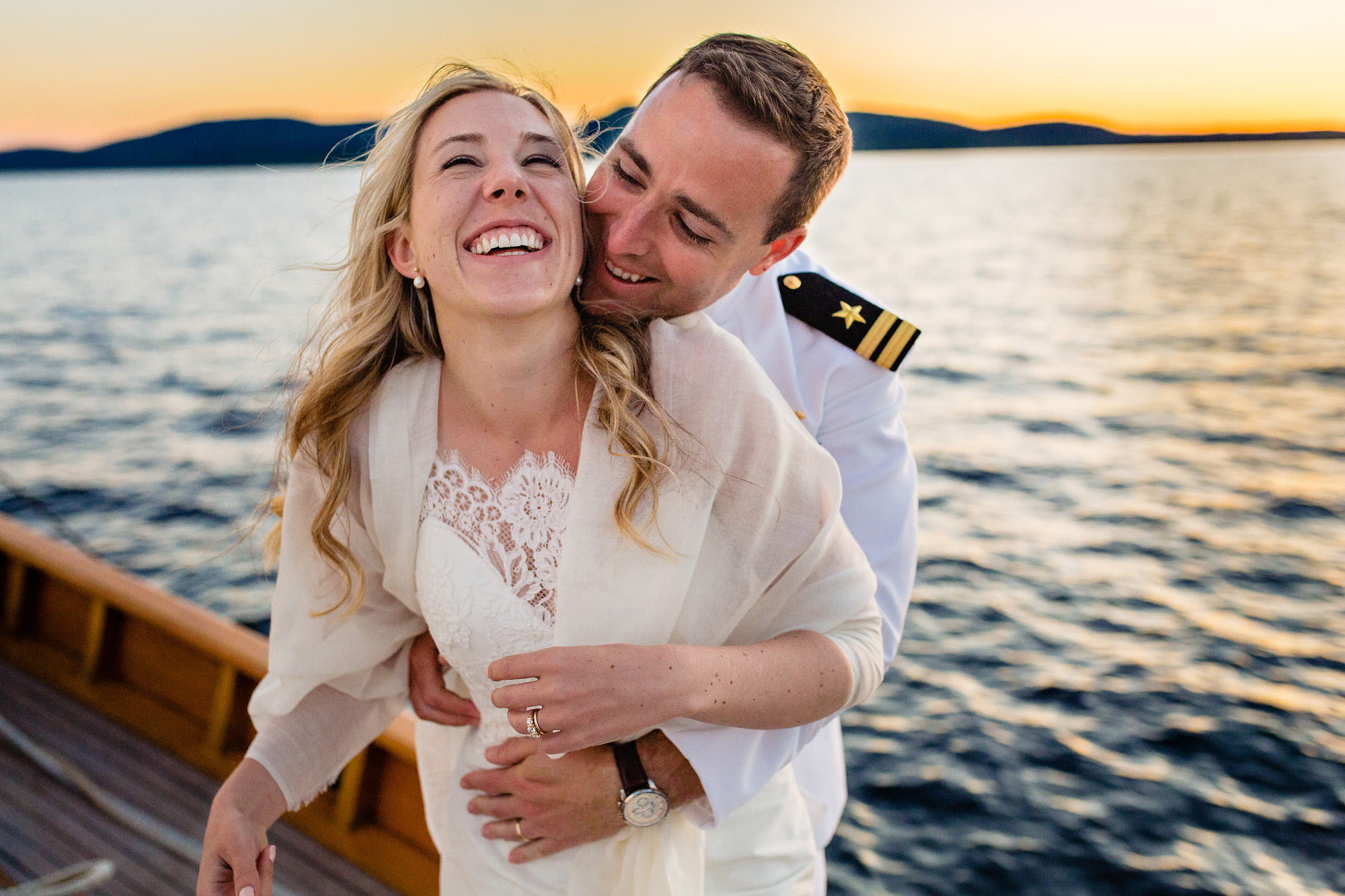 we'll Schedule a Consultation
Next, we'll schedule a breezy phone call, where I'll learn more about what makes the two of you awesome and what your ideal elopement looks like. I'll also share more about how I photograph an elopement.
You'll book your Elopement
You enjoyed our phone call as much as I did? Sweet! The final step will be to sign the contract and pay the booking fee. Once you've completed those steps, you'll be on my calendar (and I'll be counting down the days to your elopement)!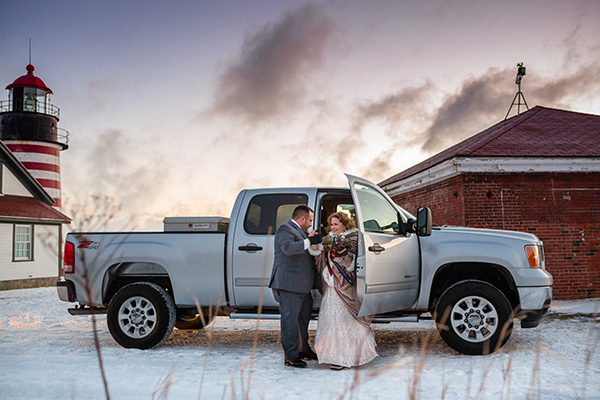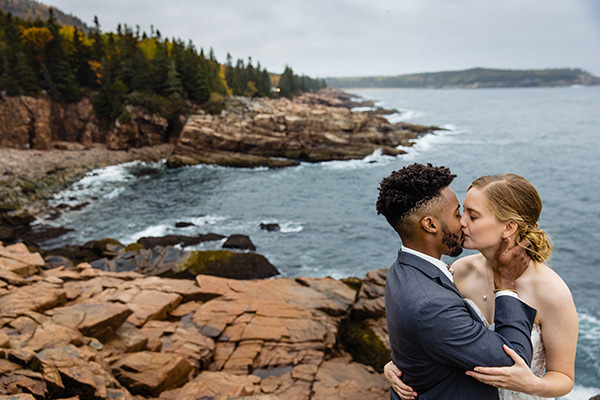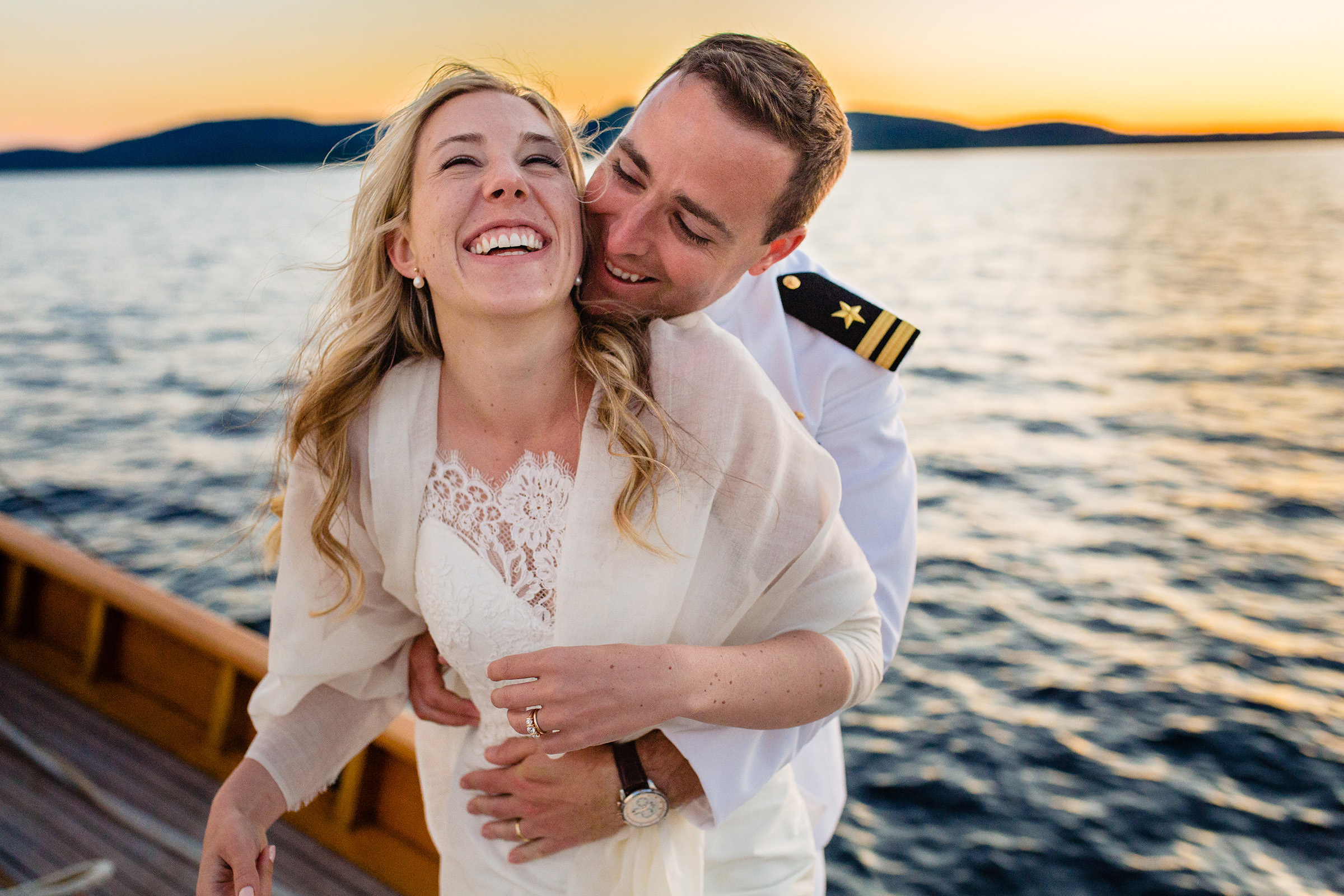 On a foggy October day, Molly and Levi hiked a mountain in Acadia and then joined with loved ones for an intimate ceremony on the cliffs.
On a frigid New Years Day, Barb & Kyle eloped at West Quoddy Lighthouse on the Bold Coast. The winter landscape and sea smoke were out of this world!
Christy & Pat invited their loved ones to spend an afternoon on a schooner out of Camden Maine, in which they enjoyed a lobster bake and beautiful sunset.
"You don't even have to be interested in weddings or know the people in [Kate's photos]. You'll feel like you do. She draws you in. She finds the moment. She finds the story. She finds the connection and the personality and brings it life in an unusual, gripping, surprising, and revealing way...
My spouse and I eloped this October in Ogunquit, ME and wondered if it would feel sad or lonely (it was truly just us—no family or friends) but it didn't at all and Kate was a part of that magic of belonging. She was present and supportive in all the right ways and disappeared without us even knowing when the moment called for it. She has a true calling, and she's a true professional. She's also a ton of fun. You won't be sorry you hired her."
"She was present and supportive in all the right ways... she has a true calling".
You have questions, I've got answers.
Weekday elopements begin at $3,500, and include edited high-resolution, print-ready photos, an online gallery, creation of a photo timeline, location, vendor, and activity recommendations, and a print license. On average, couples spend $4,000-$5,500 on their elopement coverage. Want more detailed pricing info? Click the button below!