Seacoast Weddings is a stunning yearly magazine that features weddings on the seacoast in Maine, New Hampshire, and Massachusetts, so I was thrilled to have a few photos featured in its most recent issue!
This cover image is not mine, but it is delightfully cozy.  Look for it on your local newsstand!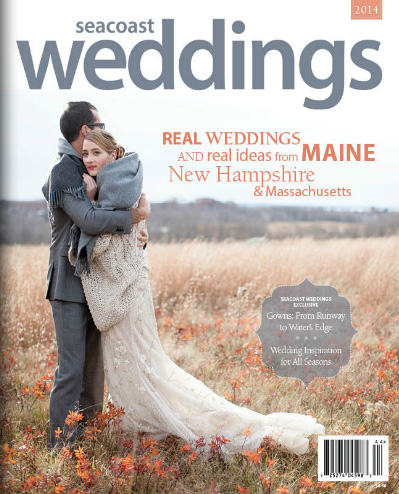 Tanya's and Abe's midcoast Maine wedding ceremony, which took place on a dock, was featured in the unique wedding venues section.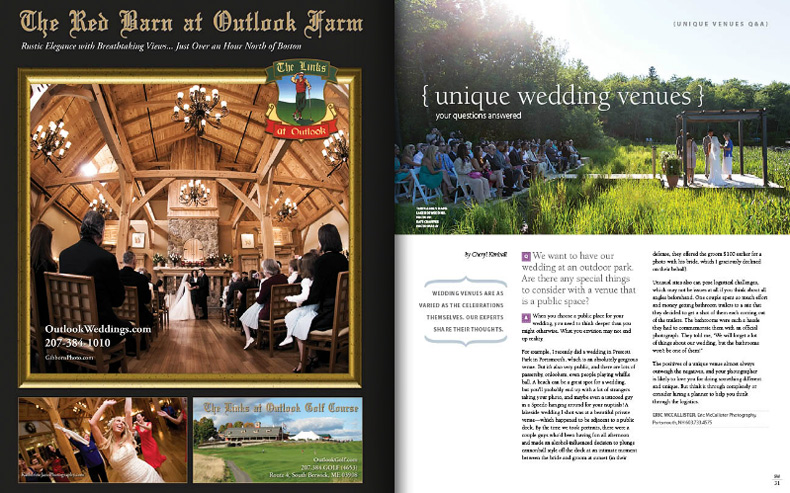 In this spread, on the second page, the table number and the C <3 J wedding signs are from Chris and Jessie's detail-filled Peaks Island Maine Wedding.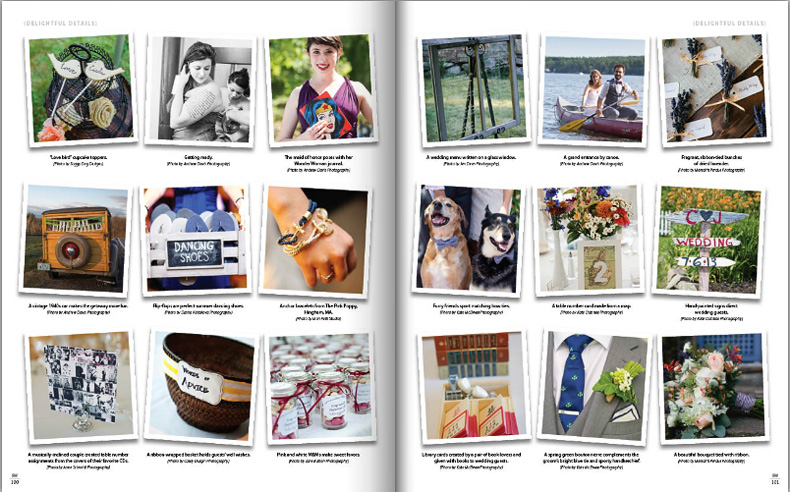 It's always fun to see my images of my awesome clients in print– thanks, Seacoast Weddings, for featuring my work!