I was smitten with Maura and Joe when I first met them in Bar Harbor last year-- so smitten, in fact, that I met up with them twice more before their wedding! We shared cocktails at Sonny's last September while they spent a weekend in Portland, and they showed me around town when I visited Boston last winter. It was so exciting to be reunited with them for their wedding day, and their big day definitely didn't disappoint. I spent the morning with Maura, her mother, and her two sisters, and felt as if I was part of the family, which was simply lovely as we experienced annoying motorcycle brigades and bonded as their daughter and sister married the love of her life.
I'll share more below about Maura and Joe's wedding-- let's get on with the photos!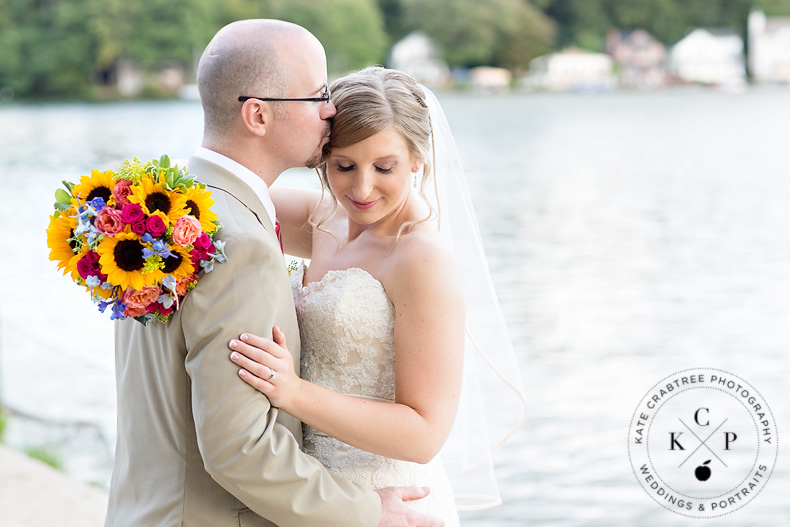 Maura started her day off at Verde Salon, where Ashley made sure Maura's hair and makeup were perfect.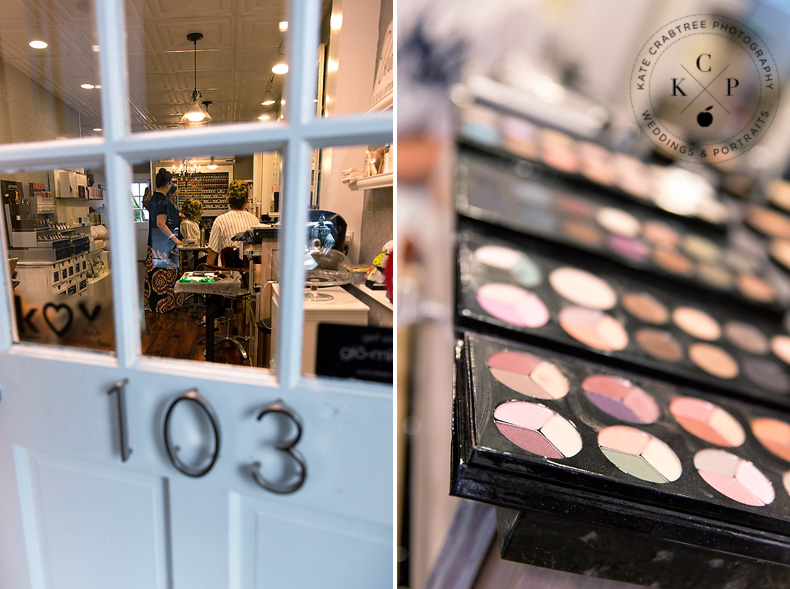 There was a little gnome outside that Maura's sisters may have been taking photos with, so I thought, hm, let's have some fun with him!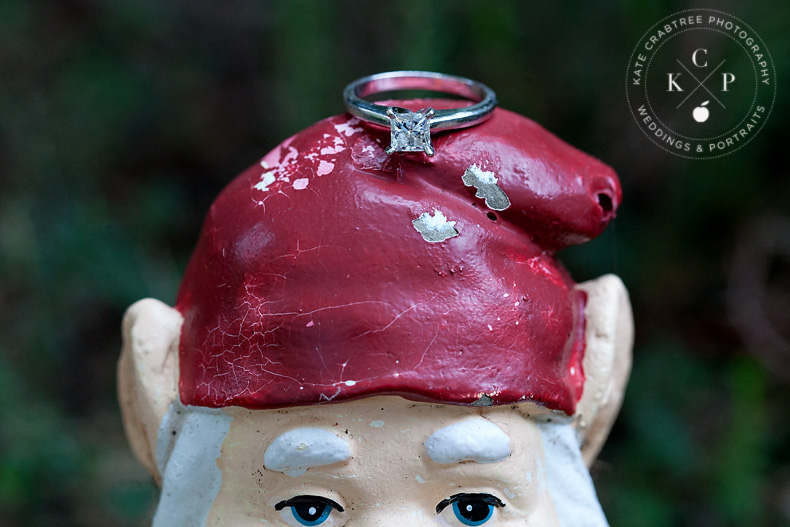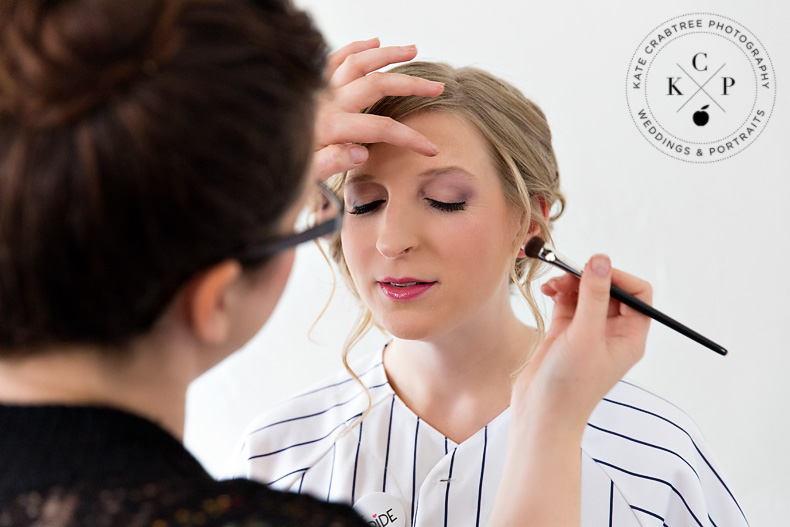 Maura did a lot of clapping, and waved her arms in the air-- one of the reasons why I dig her!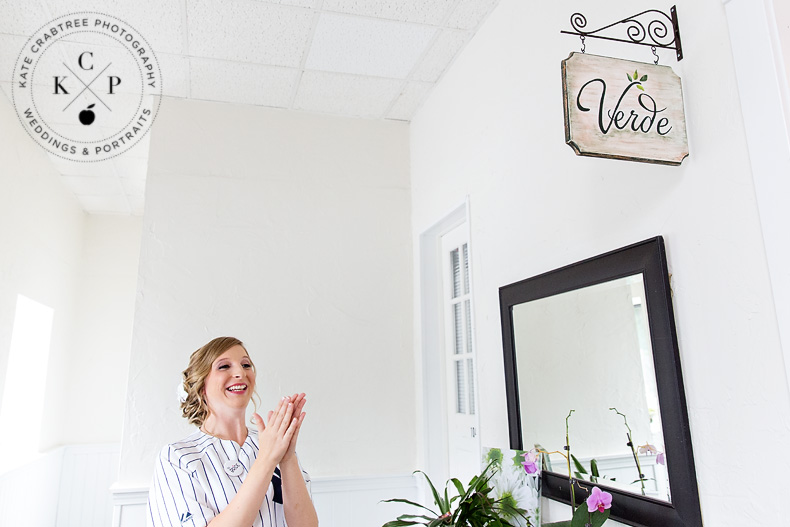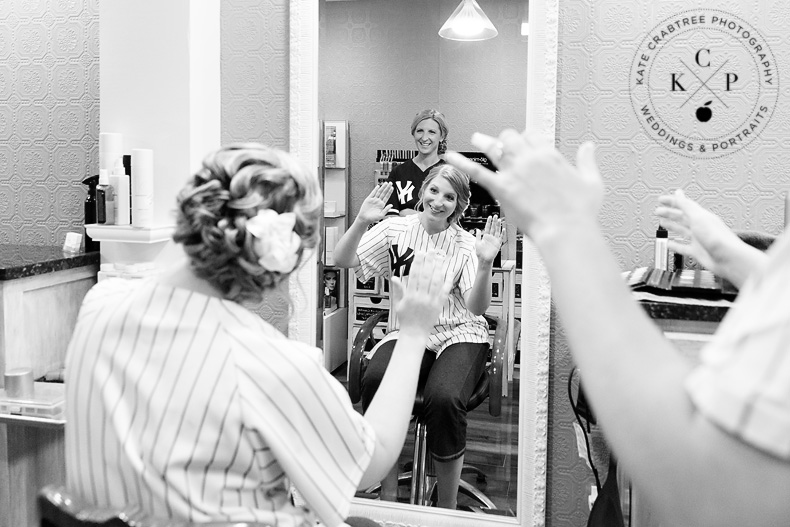 Meanwhile, the guys were hanging out in the hotel and having a small drink before the ceremony while Tammie captured their getting ready process.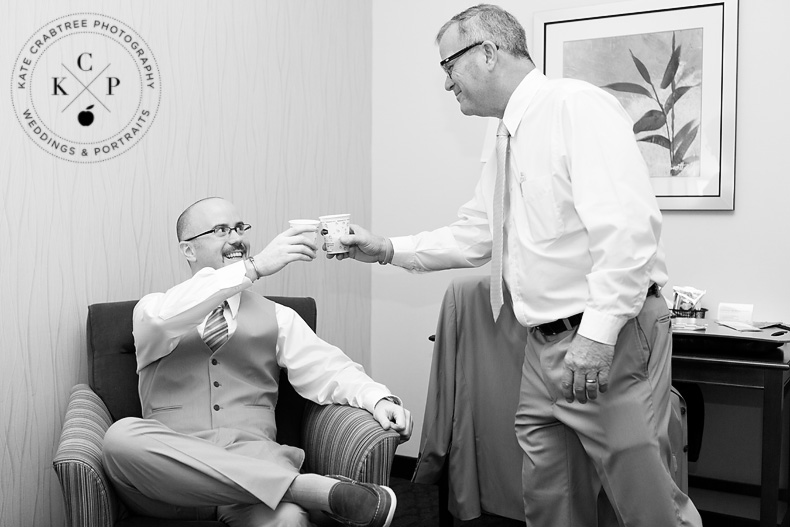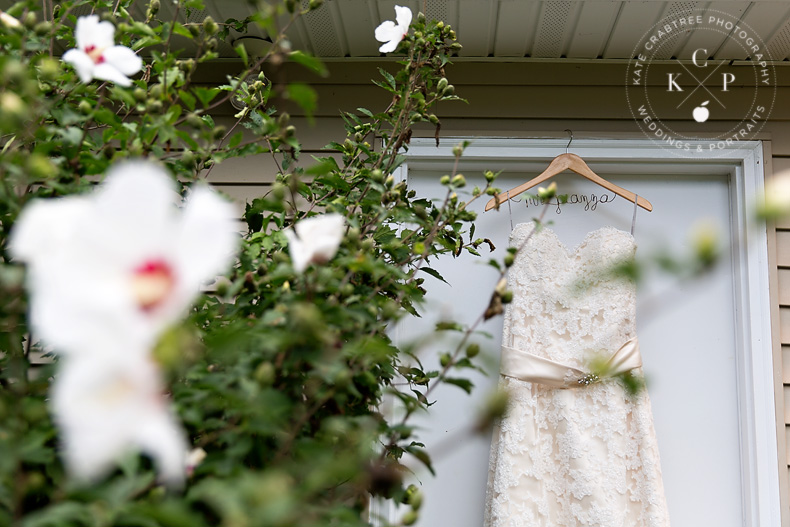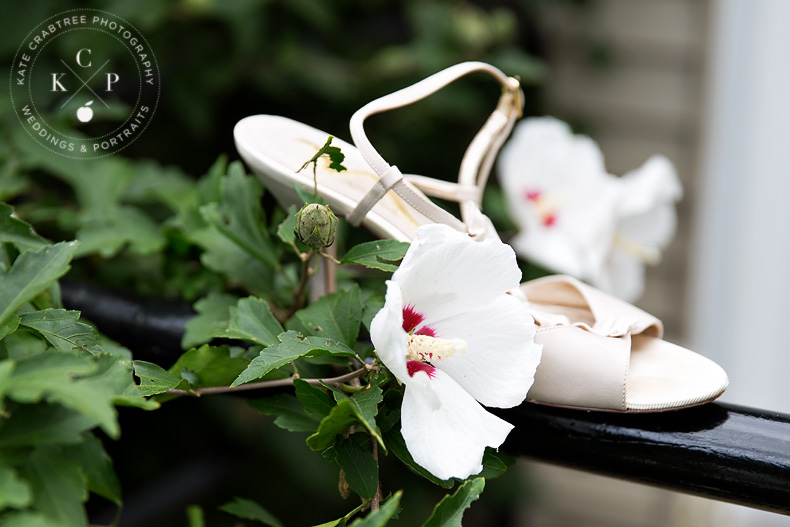 And then the dressing started!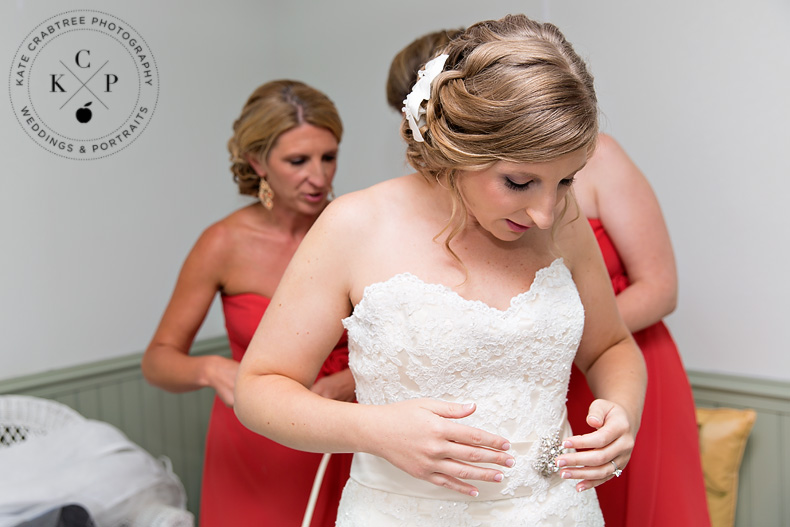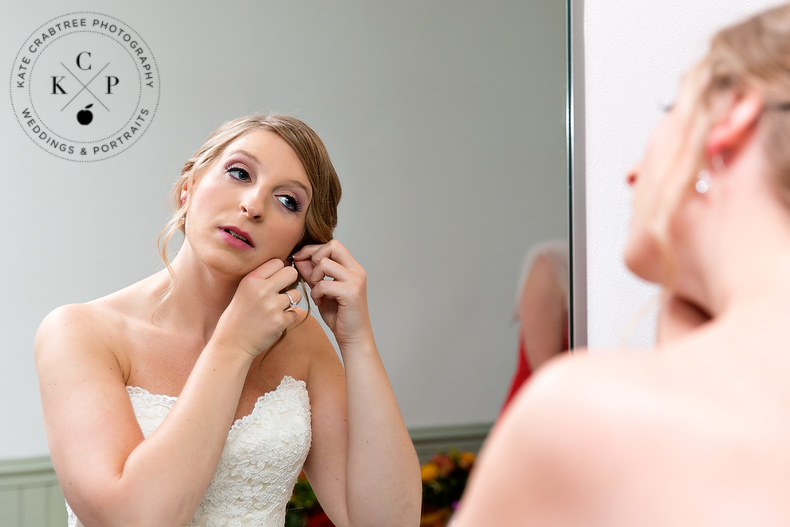 Maura elected to have a moment alone with her father before the ceremony, which was a bit of a tearjerker.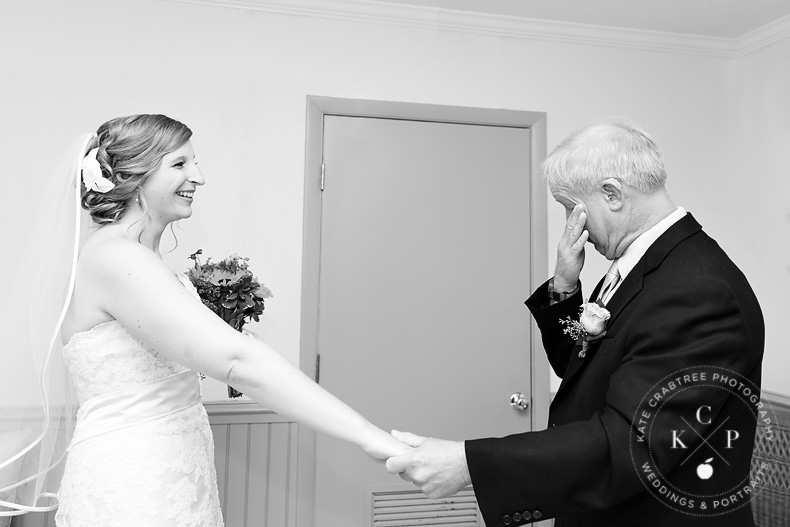 I found Joe waiting at the end of the aisle, waiting for Maura.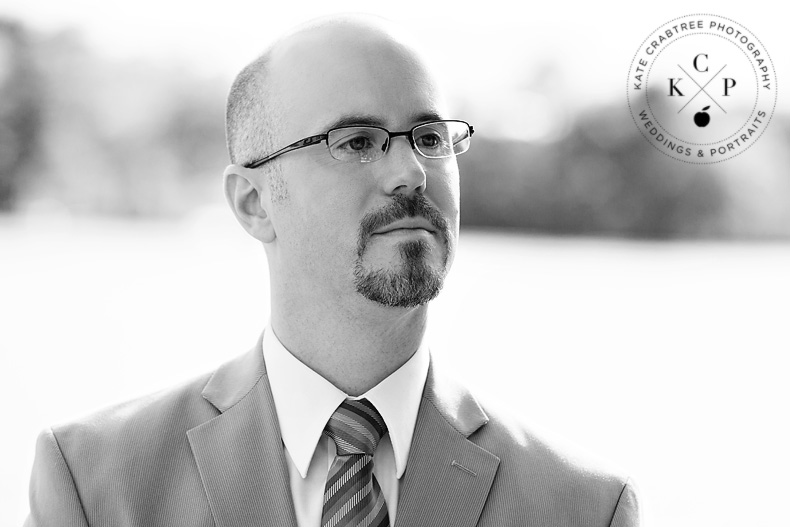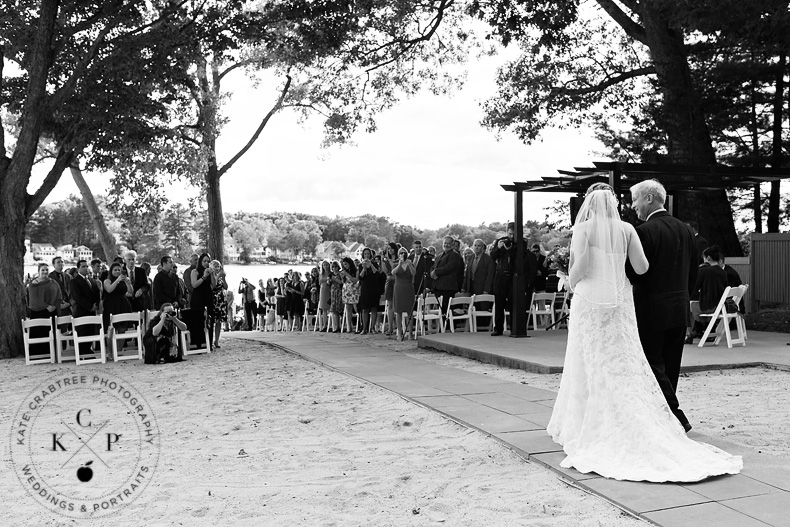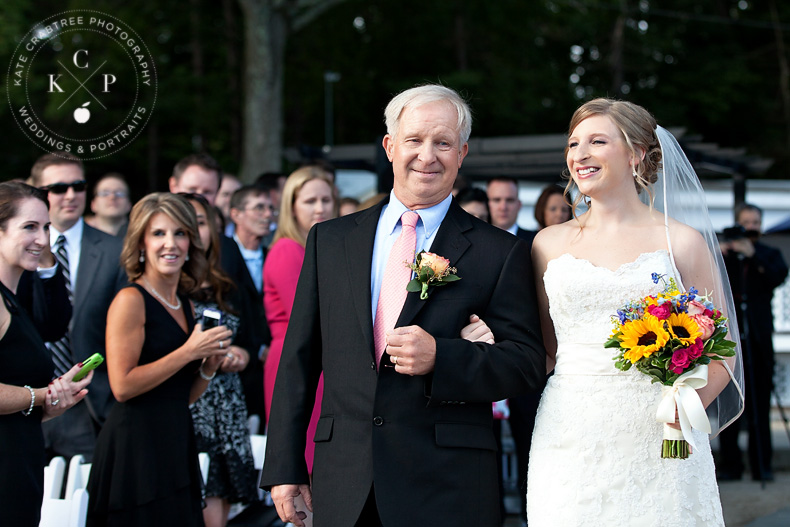 I love these sorts of moments at weddings. Obviously the sand was more exciting for these two gals :)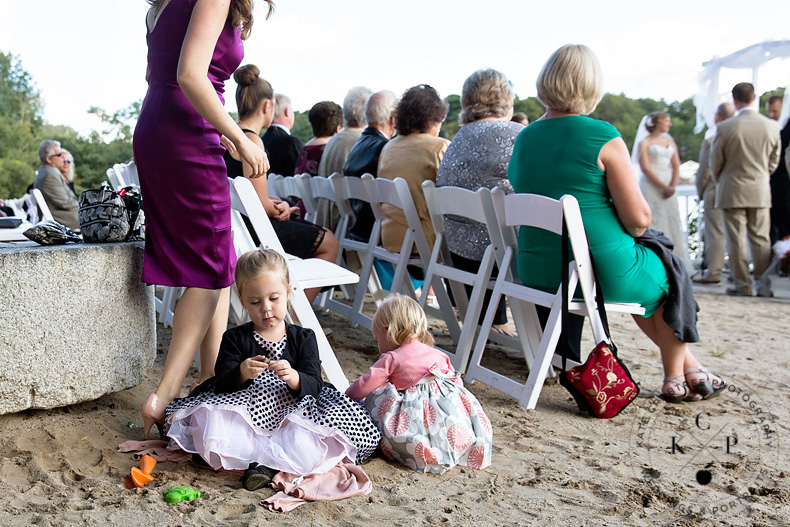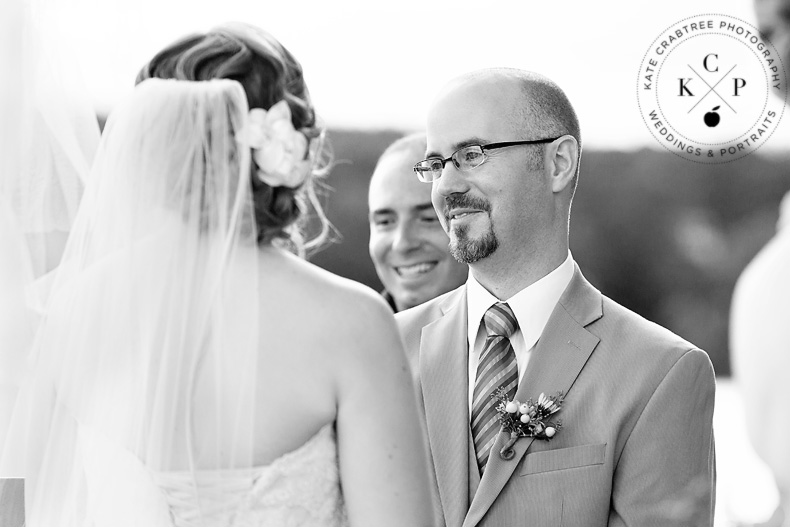 The sun popped out during the ceremony, which provided for some really cool blue, puffy cloud skies.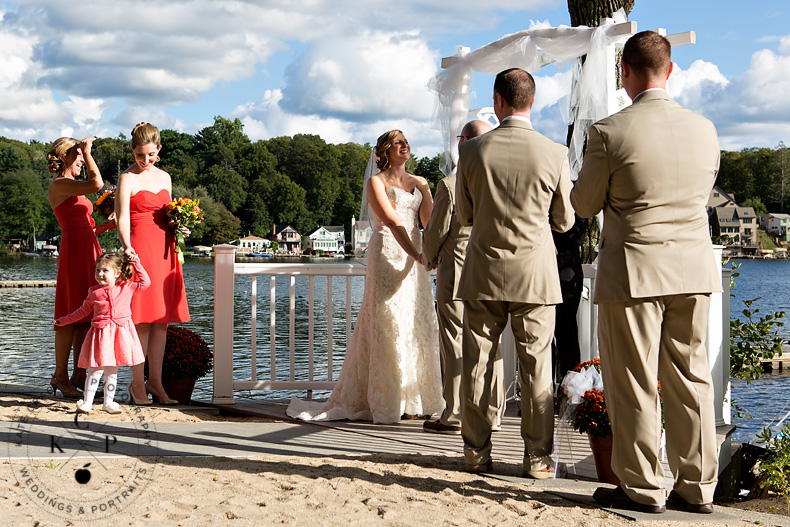 We headed to the beach for some wedding party portraits, and then continued with Maura and Joe's portraits.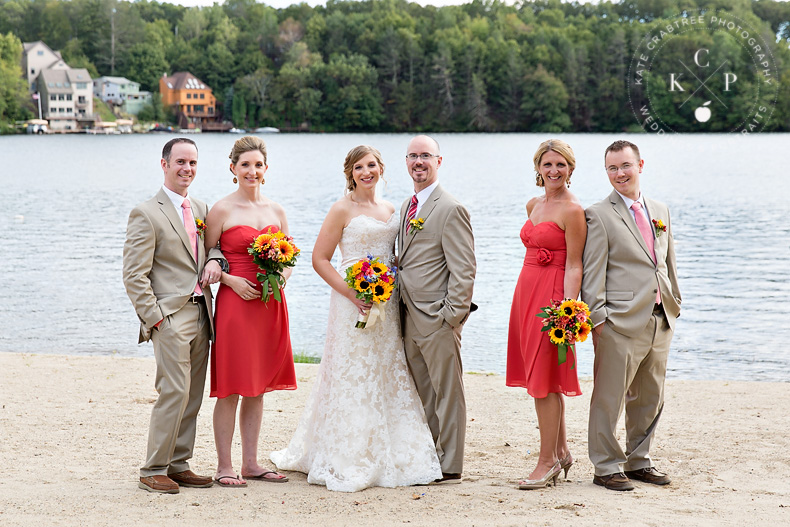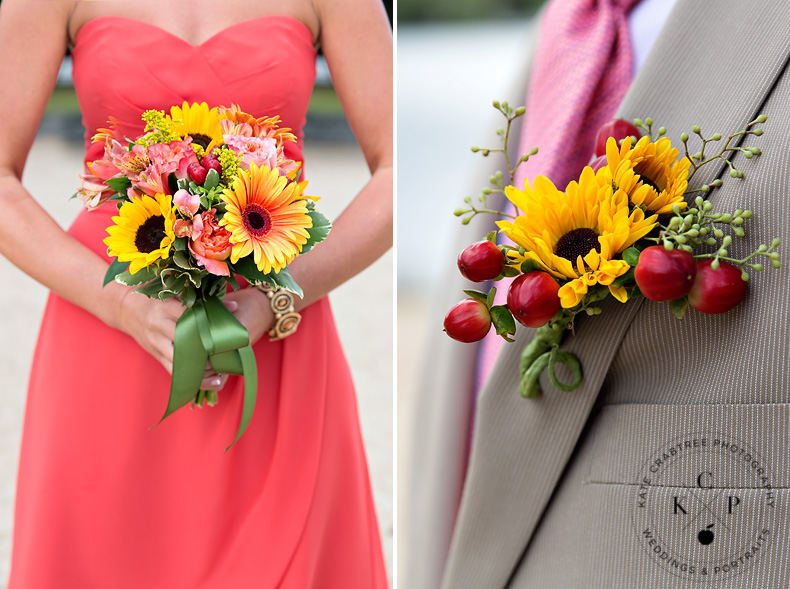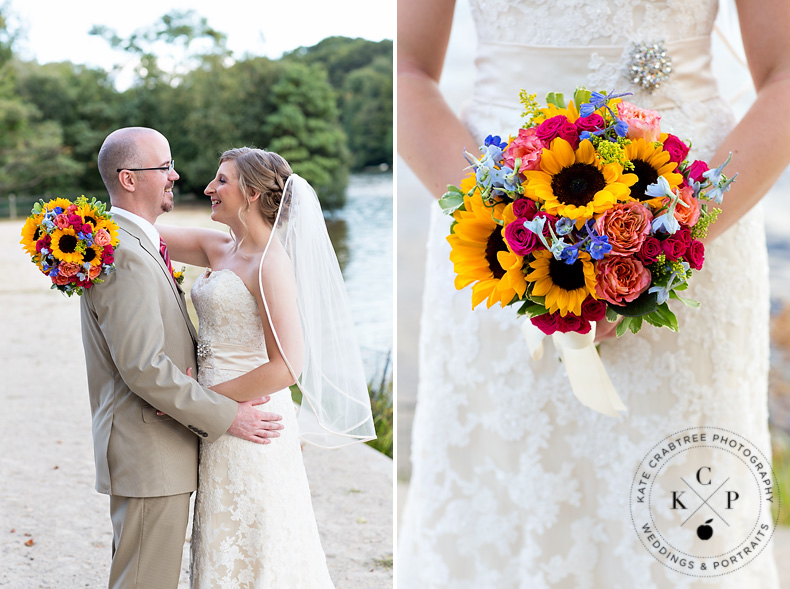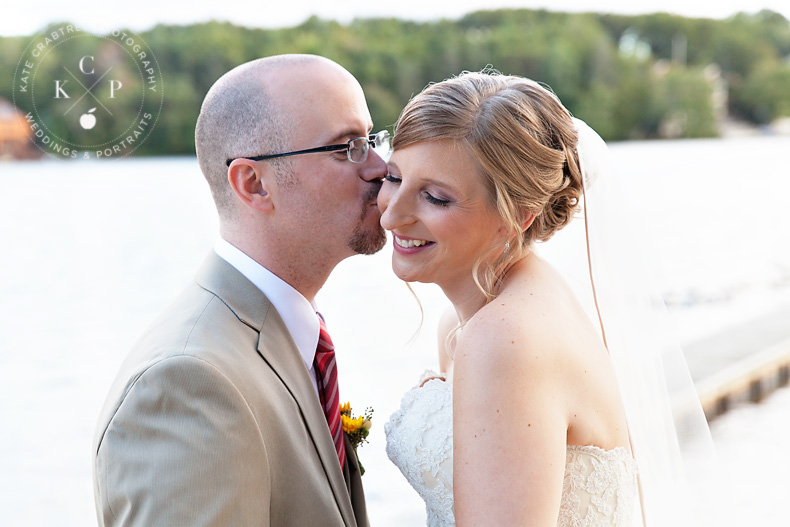 I do love a good silhouette, and used this arch to create one!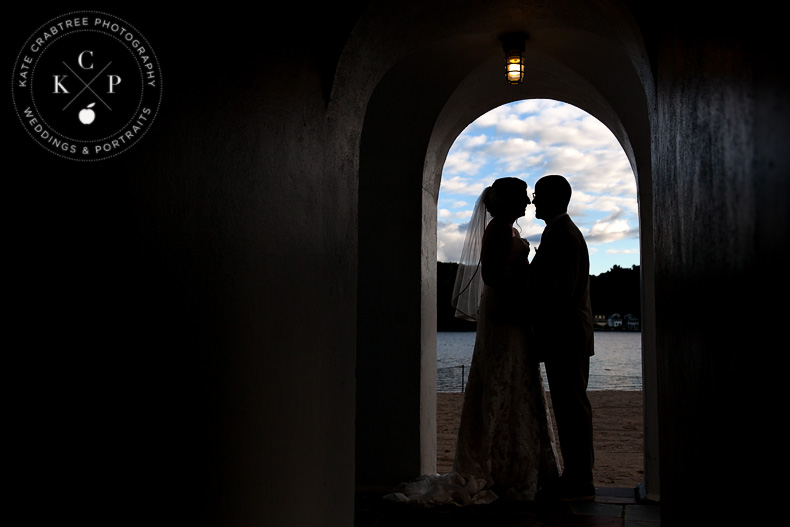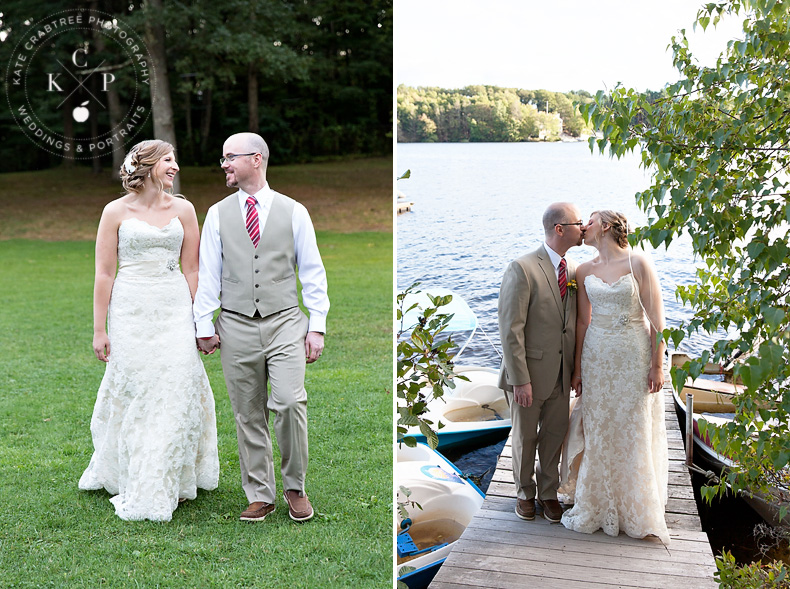 It was time for the reception!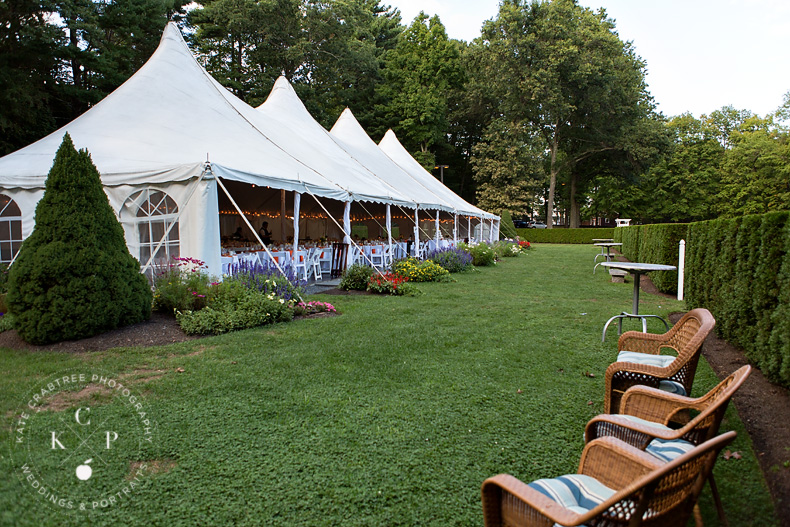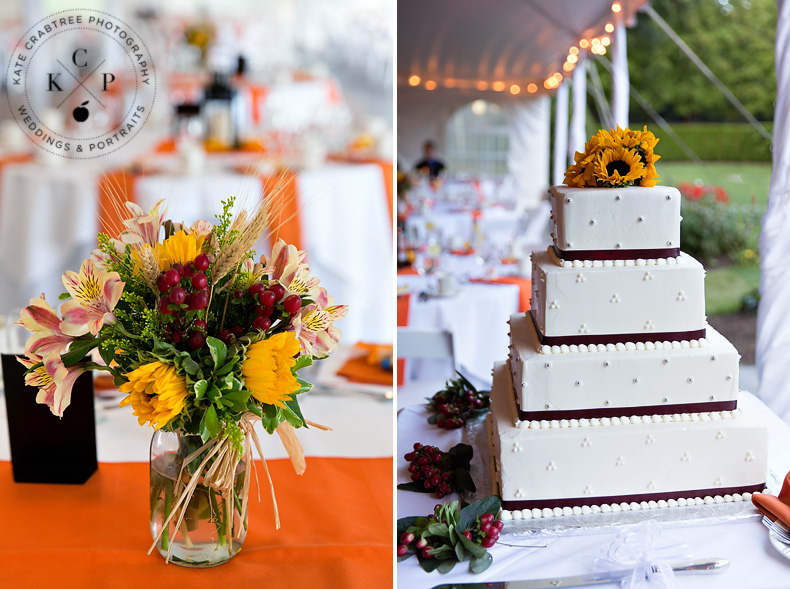 Maura and Joe invited everyone at the wedding to share a fast dance with them before they did their own first dance, which was a lot of fun (and something I don't believe I've seen before!)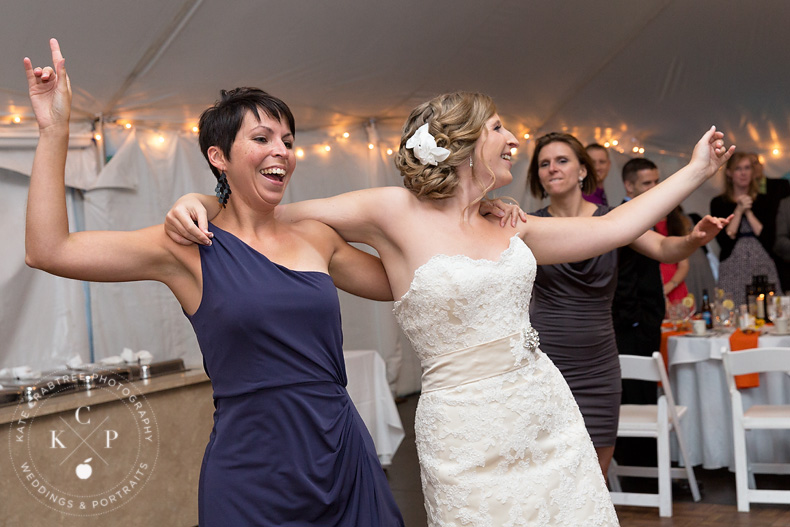 Maura really got into it.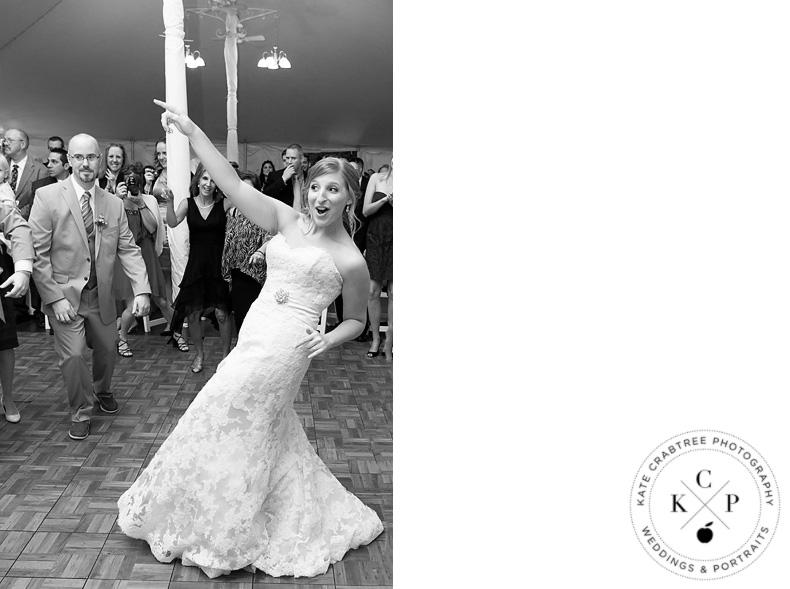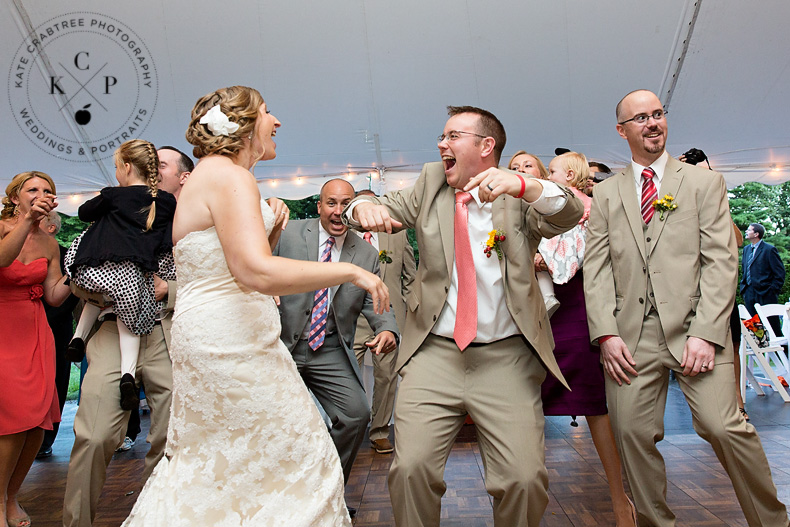 Their first dance was so sweet!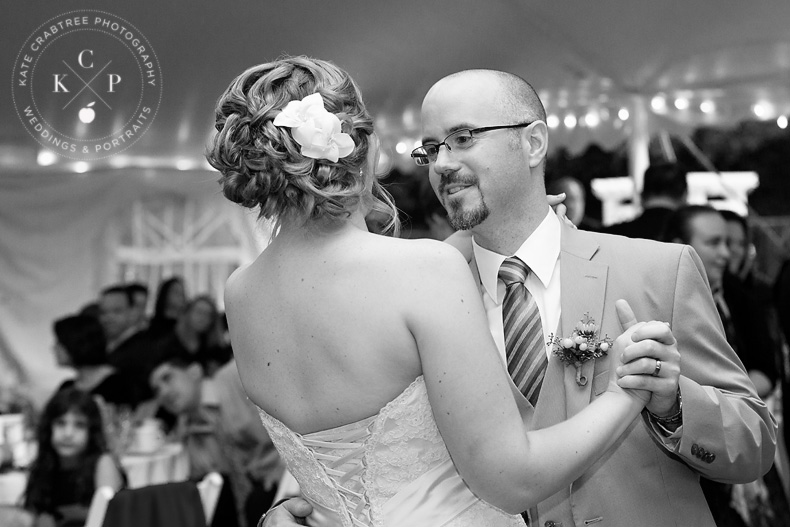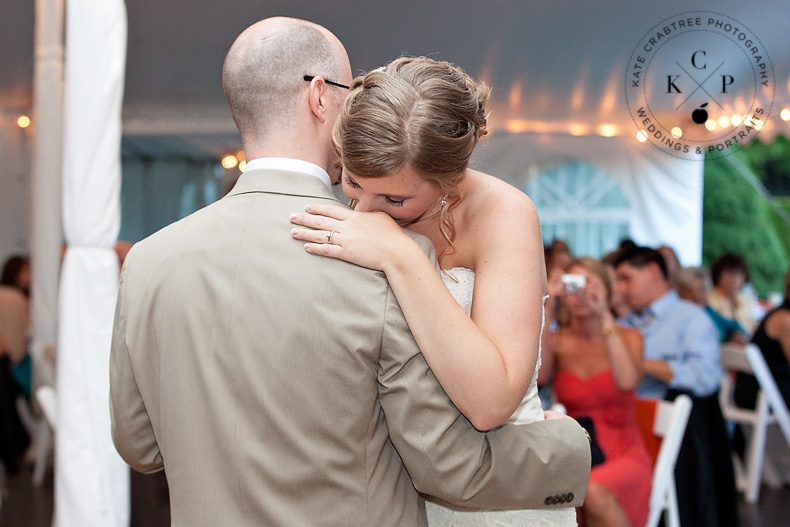 The speeches, given by their siblings, were well-spoken and meaningful.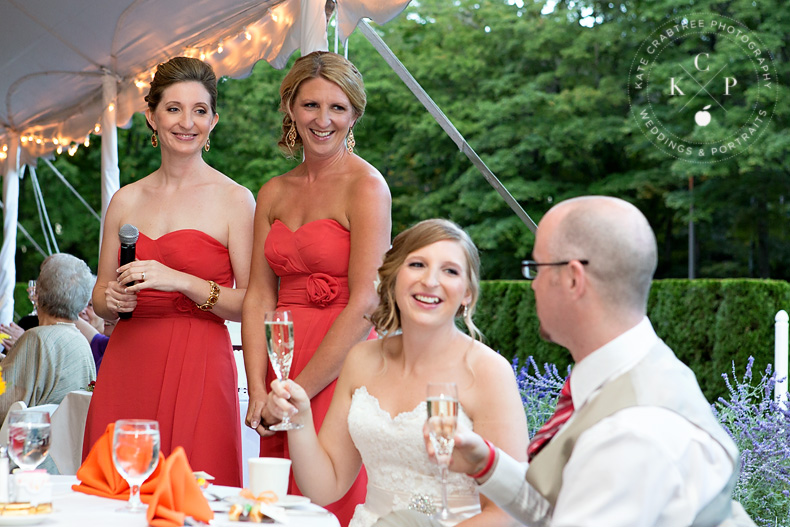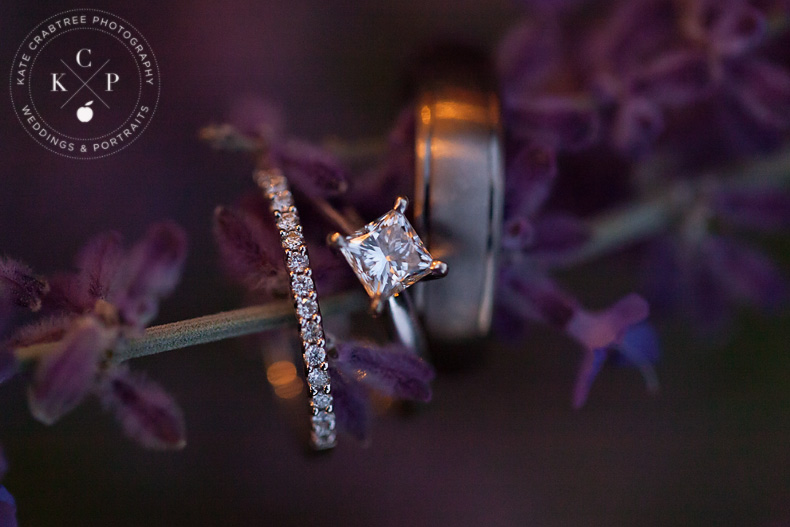 I think this was one of the most epic father/daughter dances I've ever seen-- the way these two worked the dance floor was pretty incredible and a whole lot of fun to watch! The mother/son dance wasn't too shabby, either.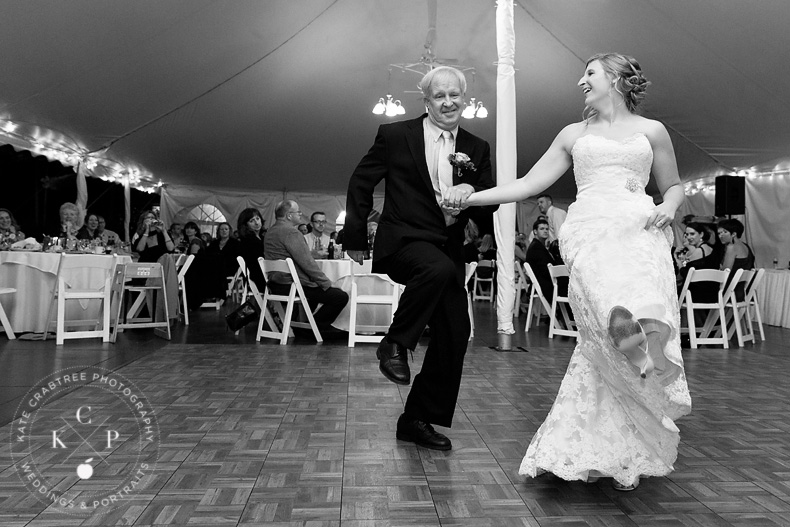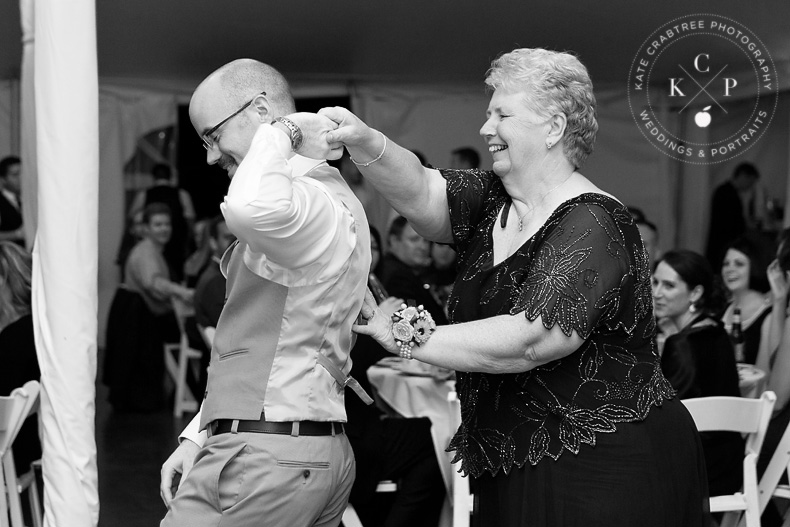 There's nothing like a packed dance floor full of people ready to cut a rug!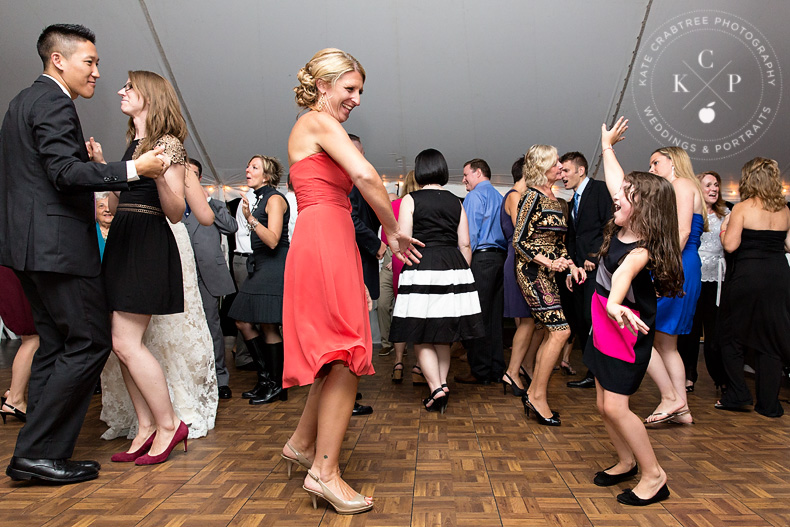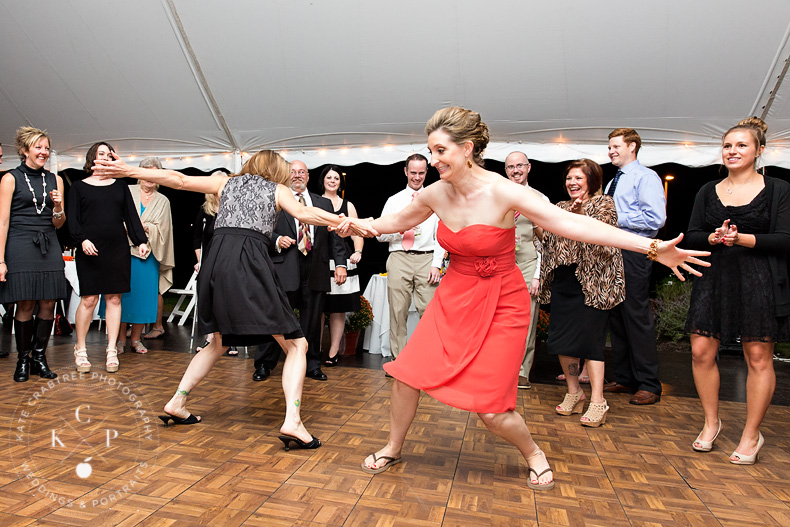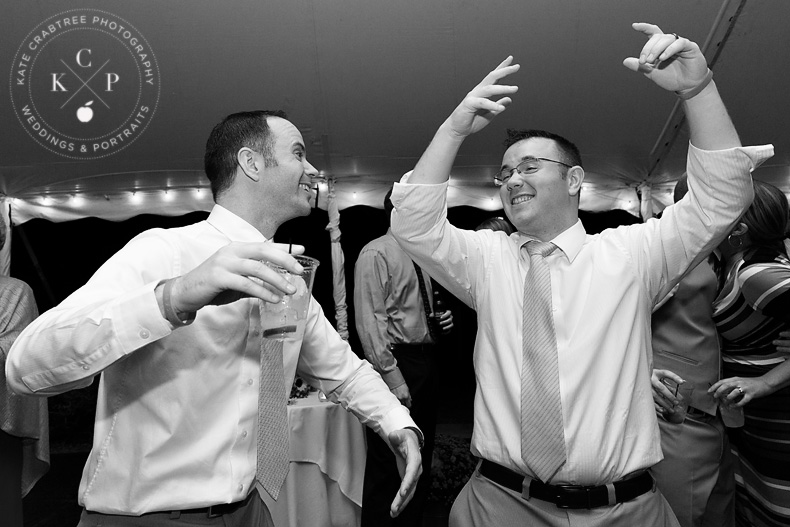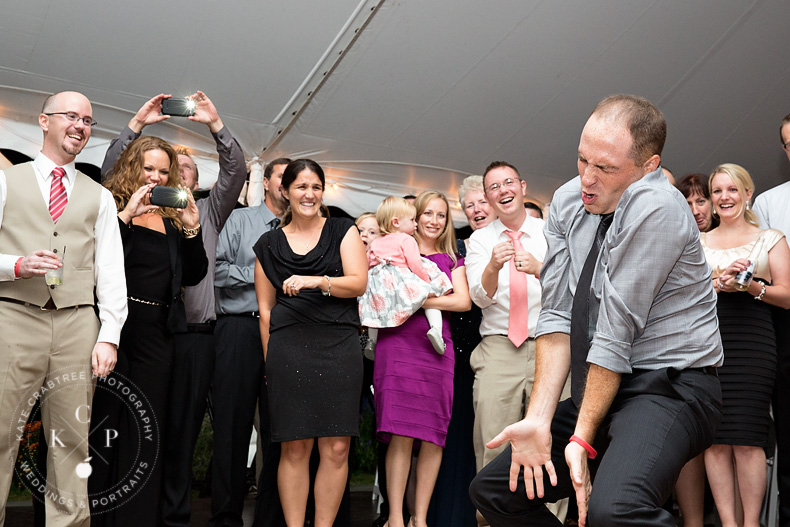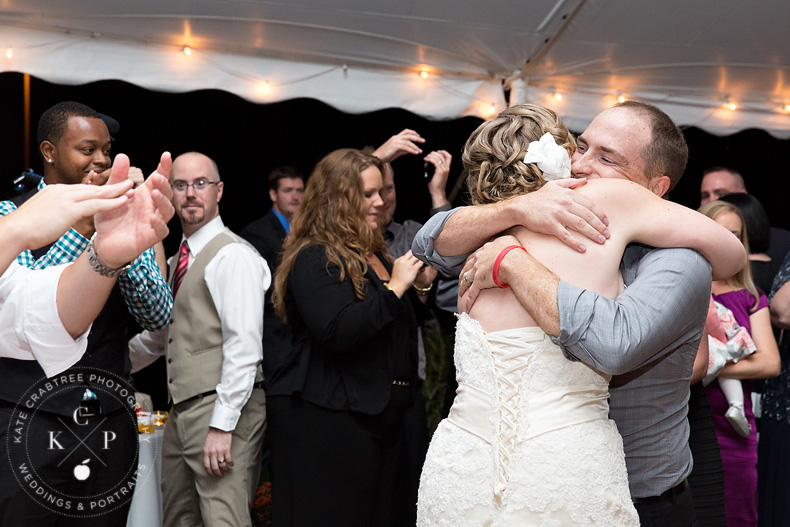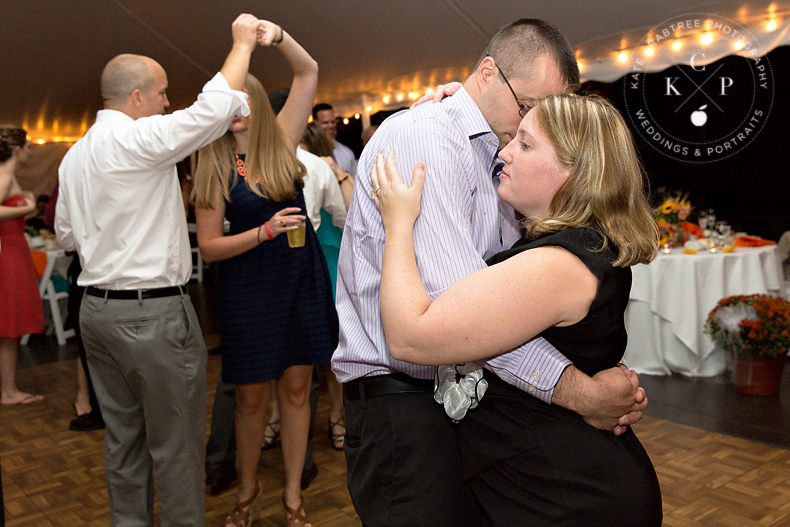 Maura and Joe, your wedding was pretty special, and I'm honored that you selected me to capture it. Hope you're having a great time in Napa and Hawaii!
Vendors:
Photographer: Kate Crabtree Photography
Second Photographer: Tammie Wardwell
Venue: Lake Pearl
Baker: Ivy's Fine cakes
Florist: Mendon Greenhouse & Florist
Dress: Maggie Sottero, purchased at Camilla's Bridal
Suits: Calvin Klein
Makeup & Hair: Ashley Sexton at Verde Salon
DJ: Peter Brady, Good Times Unlimited