"We are all a little weird and life is a little weird, and when we find someone whose weirdness is compatible with ours, we join up with them and fall in mutual weirdness and call it love." - Dr. Seuss
Rodrigo, Diana and Kiril's officiant, surprised them with this quote during their wedding ceremony, and as I took some couples portraits of them afterward, they mused over how wonderfully it described their weirdness. Without thinking, I immediately responded, "oh, you're not weird!" but as I've worked on these photos, basically reliving Diana and Kiril's wedding day, I take my comment back. They are weird, but their weirdnesses stunningly balance each other out so that no matter what they did on their wedding day, their connection felt perfectly organic. It's impossible not to love them and the magic their mutual weirdness creates.
Diana loves botanicals and thus Marianmade Farm in Wiscasset Maine was the perfect spot to have their wedding, as Marianmade used to be a working flower farm and is filled to the brim with gorgeous flowers three seasons out of the year. Wanting to feel like a fairy queen, she not only donned a bright, colorful flower crown, but her dress featured an endless sea of petals, which perfectly showcased her emotive, larger than life personality. Together, Diana and Kiril worked tirelessly to craft many of their wedding details. In particular, one of my favorite projects they took on were to 3D print green vases, which housed centerpieces by the fabulous Bad Rabbit Flowers. I felt so lucky that I got to take home a bud vase at the end of the night because they were stunning. And, Wendy Caron, head of Dragonfly Services, made sure all of their projects and crafts were set up perfectly.
Kiril is quieter than Diana, but if you look closely, it's clear how each brings out the best in one another. As Diana openly cried during toasts (which were beautiful, by the way- one, by her father, explored the journey both her and Kiril's families immigration stories), the way that Kiril gently touched her was clearly grounding and soothing. Every touch spoke multitudes, and I loved how beautifully they balanced each other- Diana's larger than life energy was the perfect compliment to Kiril's grounded quiet.
Some of my favorite moments from their wedding day included a prank by Diana's father, in which he stuck a "Just Married" post-it note to Kiril's back, which remained unnoticed by him for some time, a cat toss (essentially a bouquet toss, meant for everyone to participate in, and the person to catch the stuffed cat would be the next person to adopt a cat) meant to honor their kitty, Maisie, and their decision to have a flower man. While I love seeing younger children throw petals, let me just say that I've never seen a more effective and dramatic petal throwing performance as I did at their wedding. It was weird… but perfectly so.
Here's a few of my favorite photos from Diana and Kiril's wedding day. Enjoy <3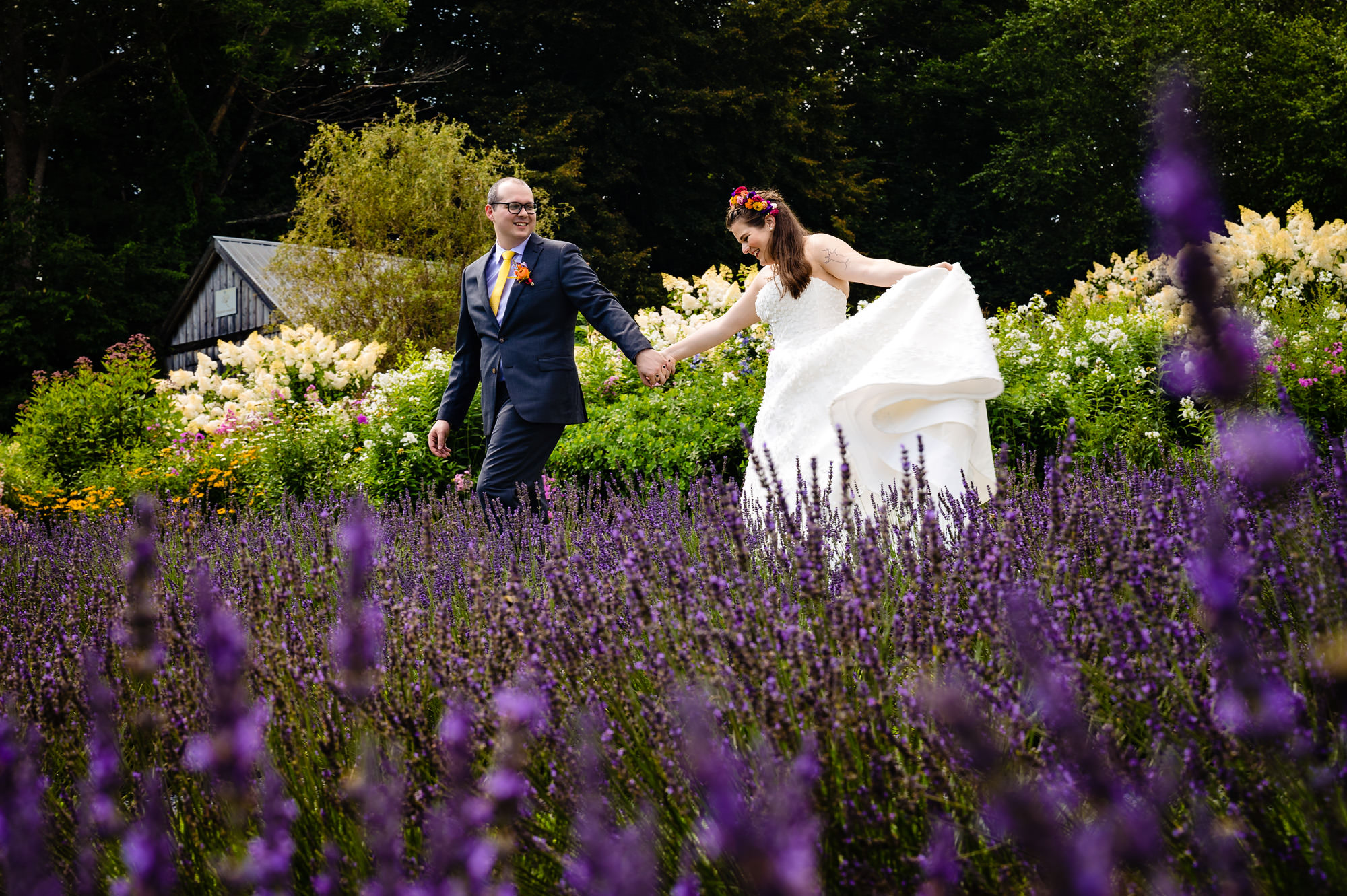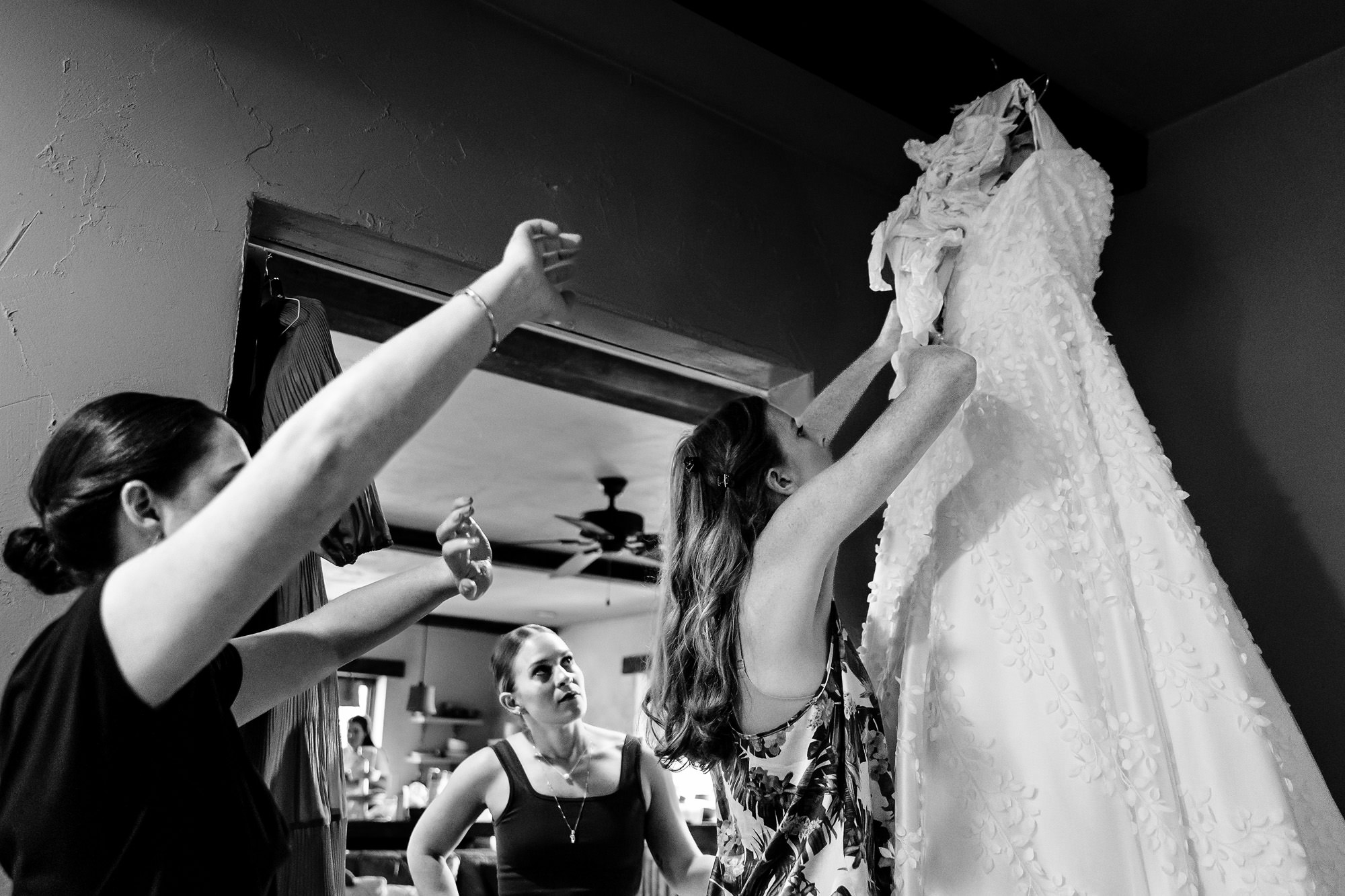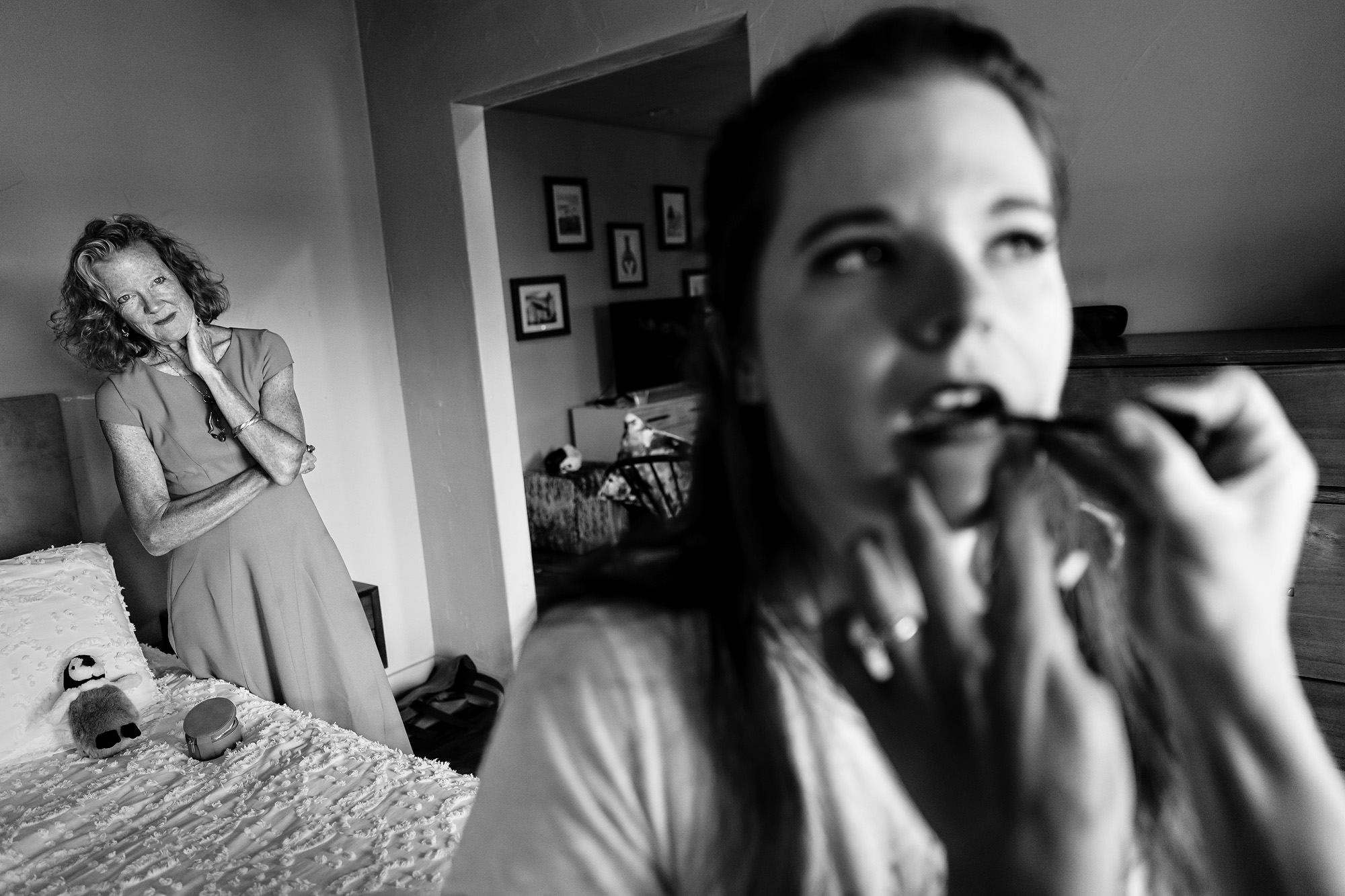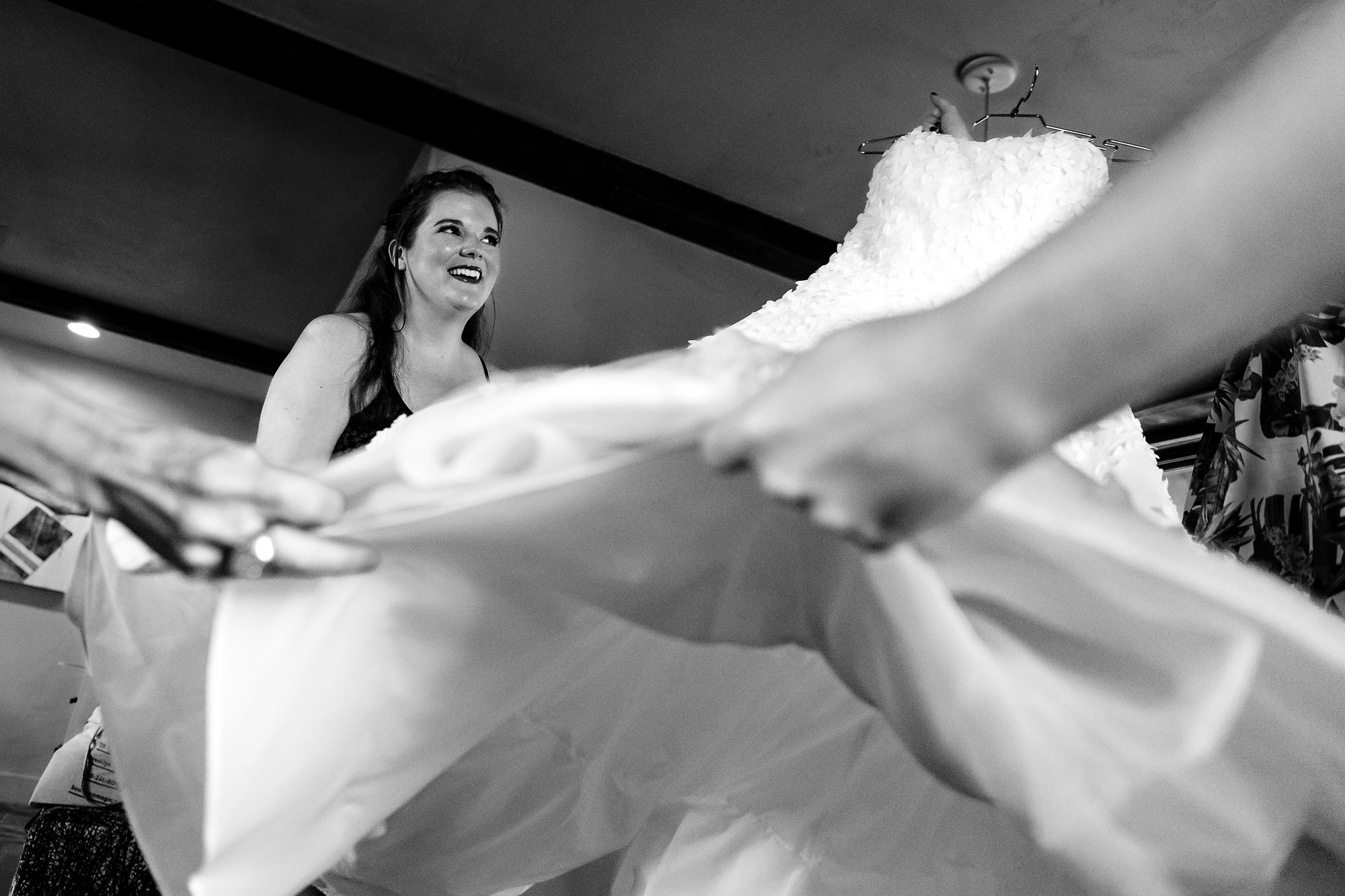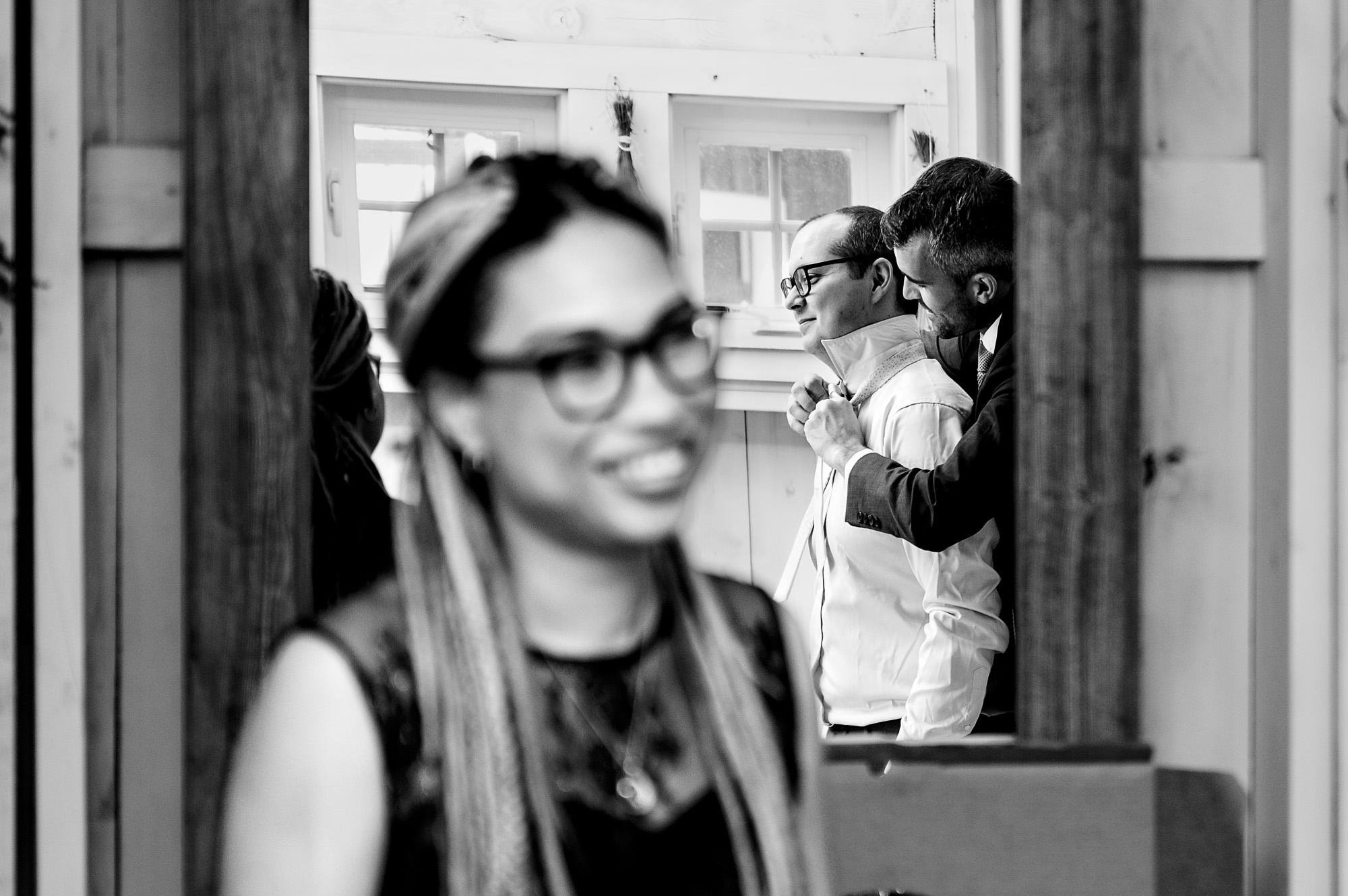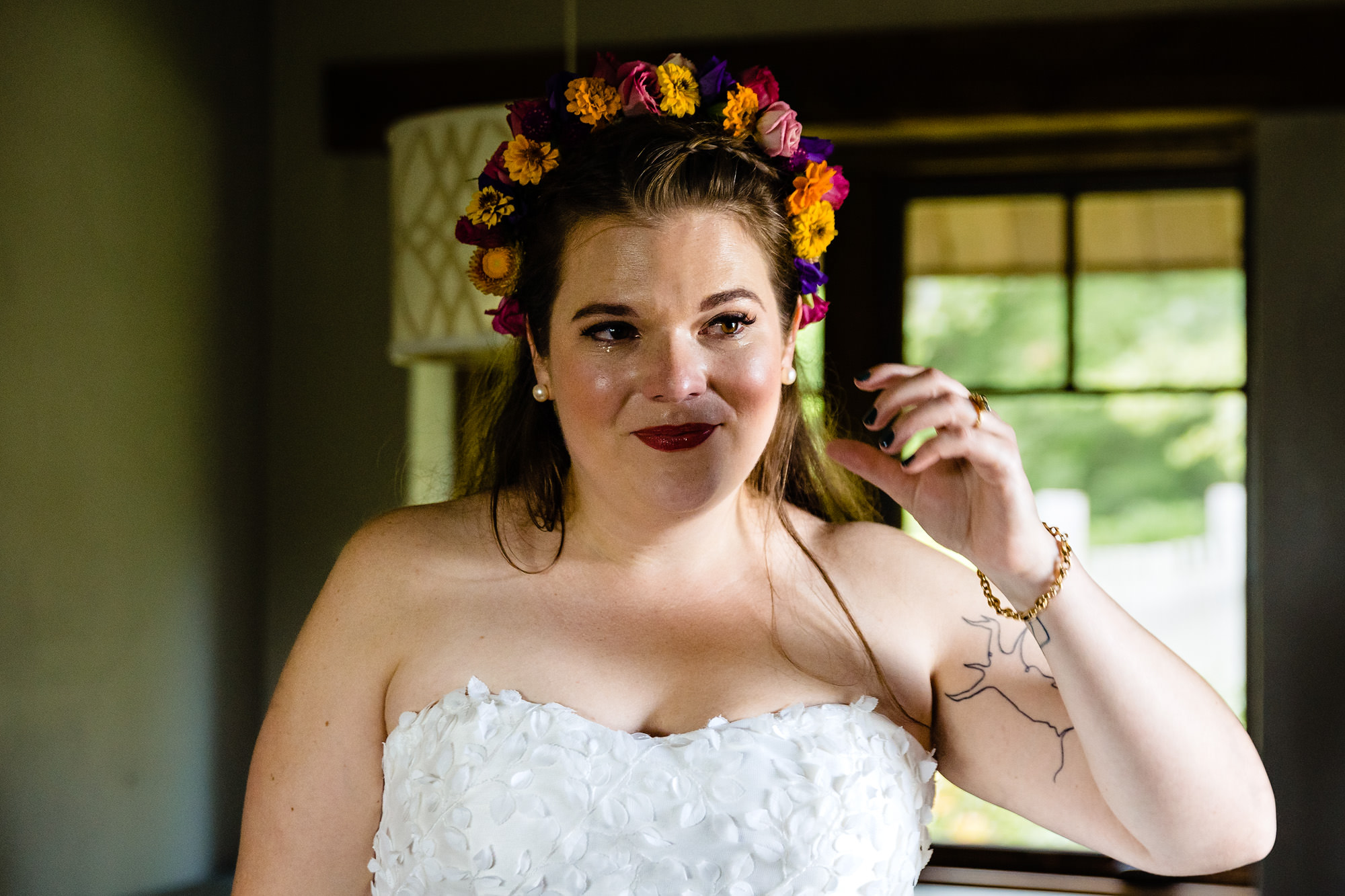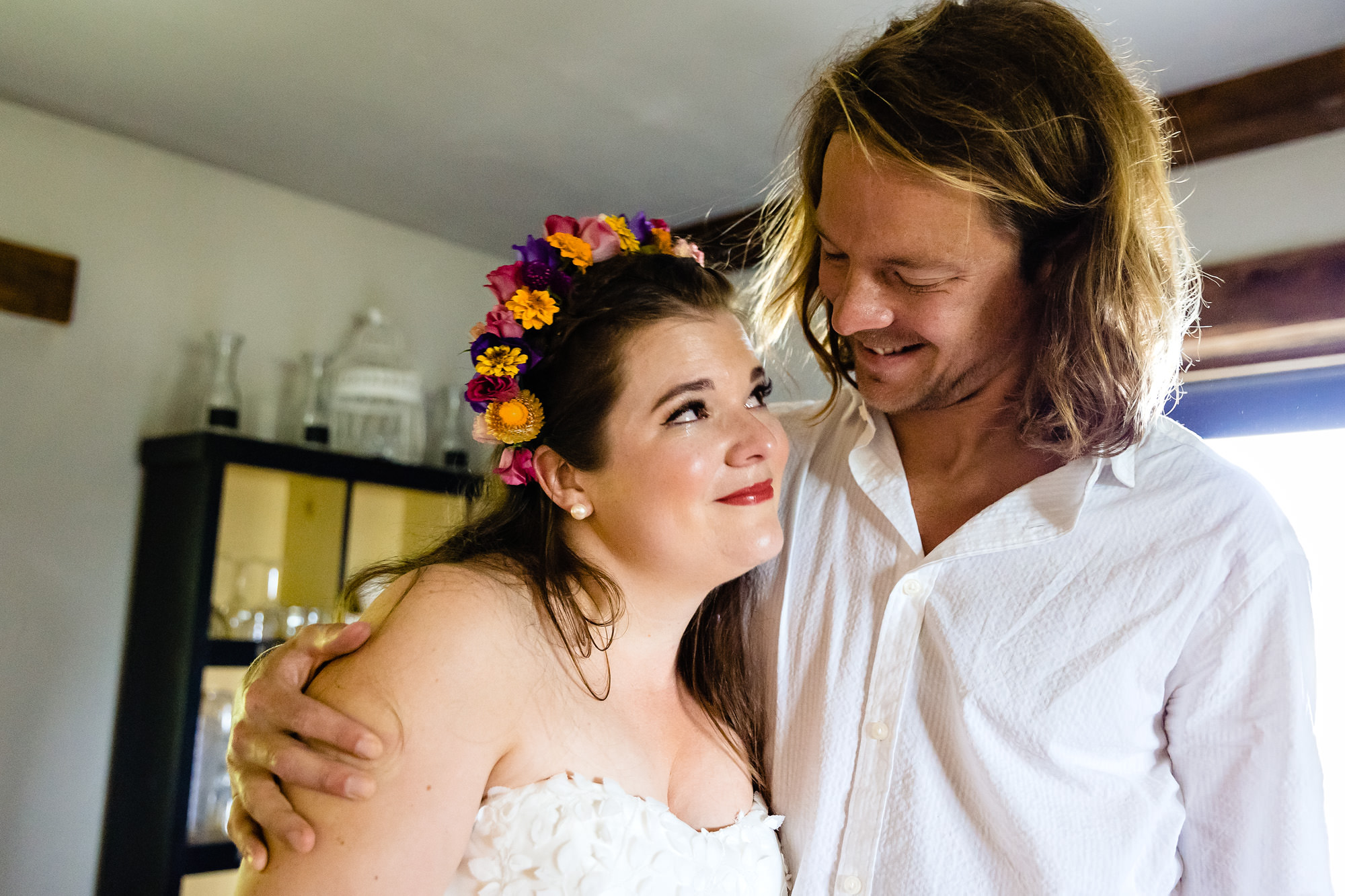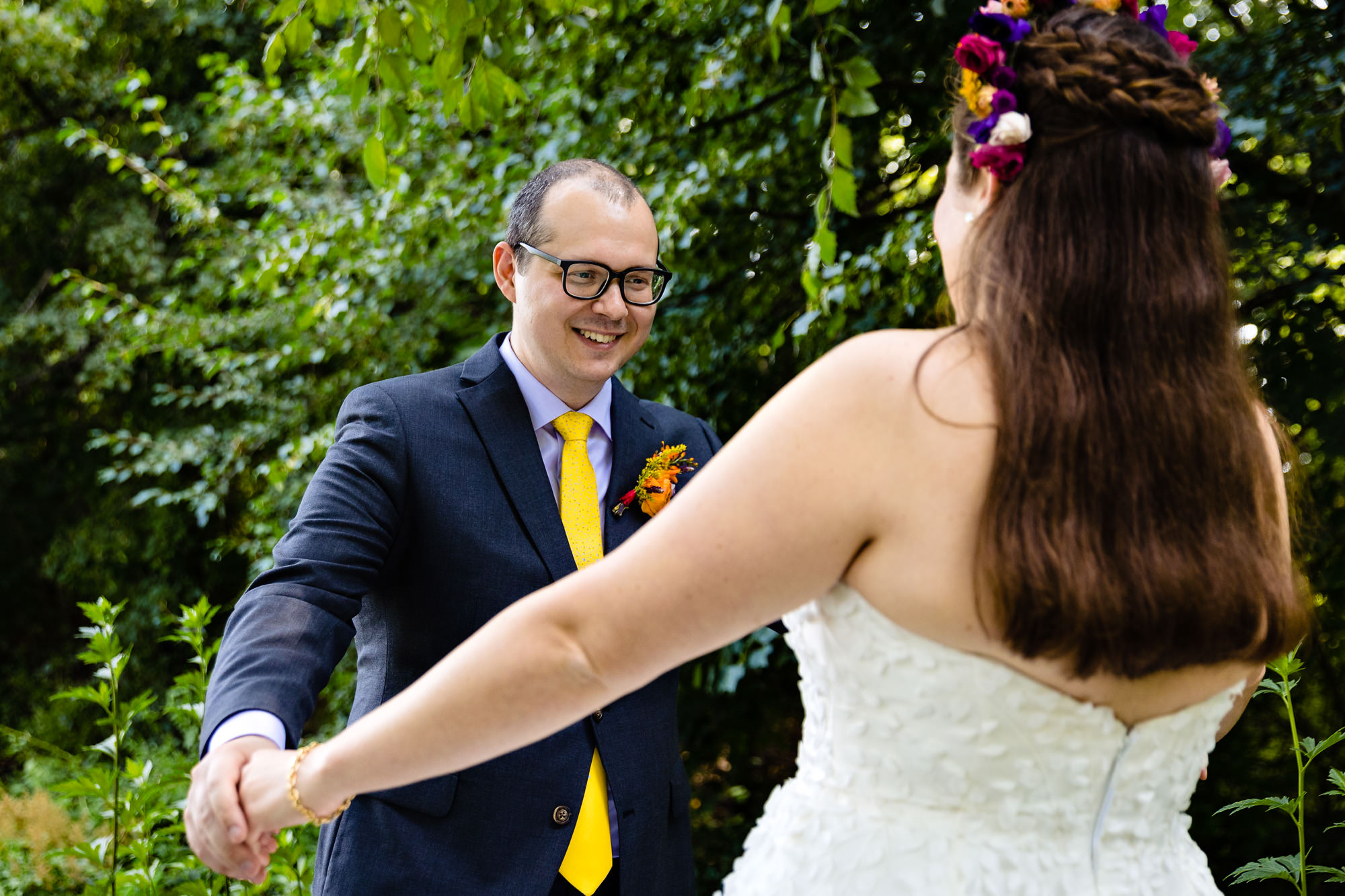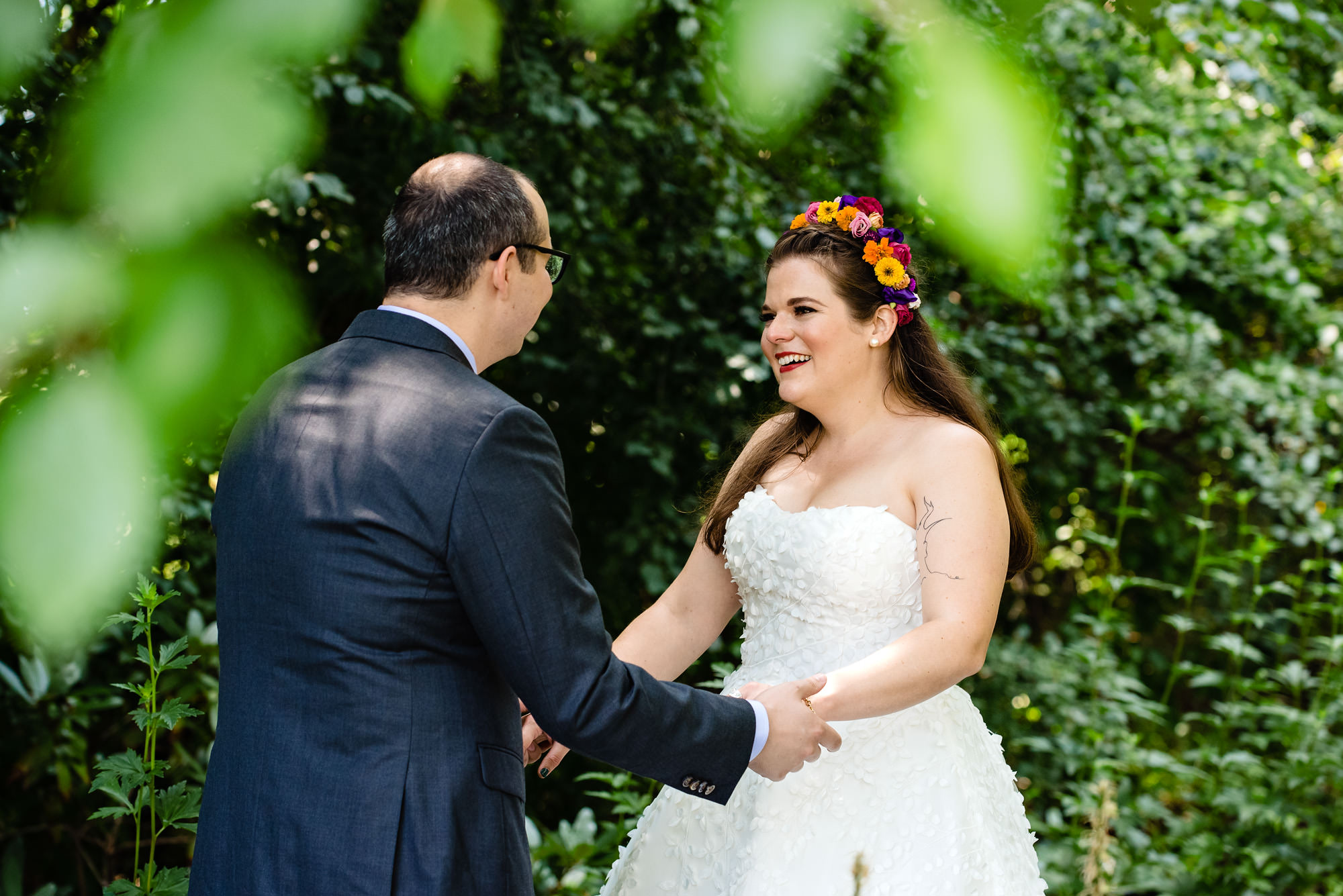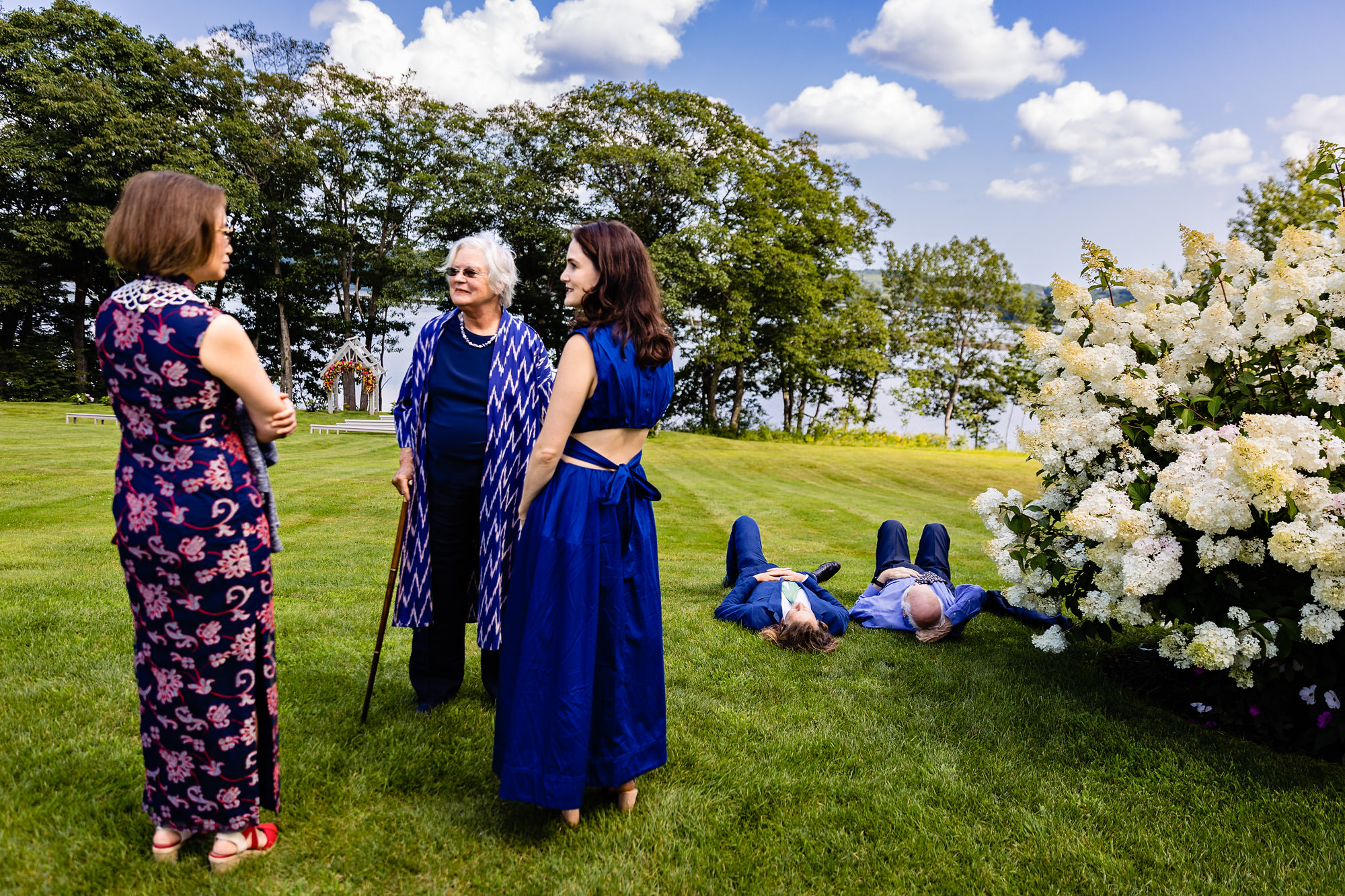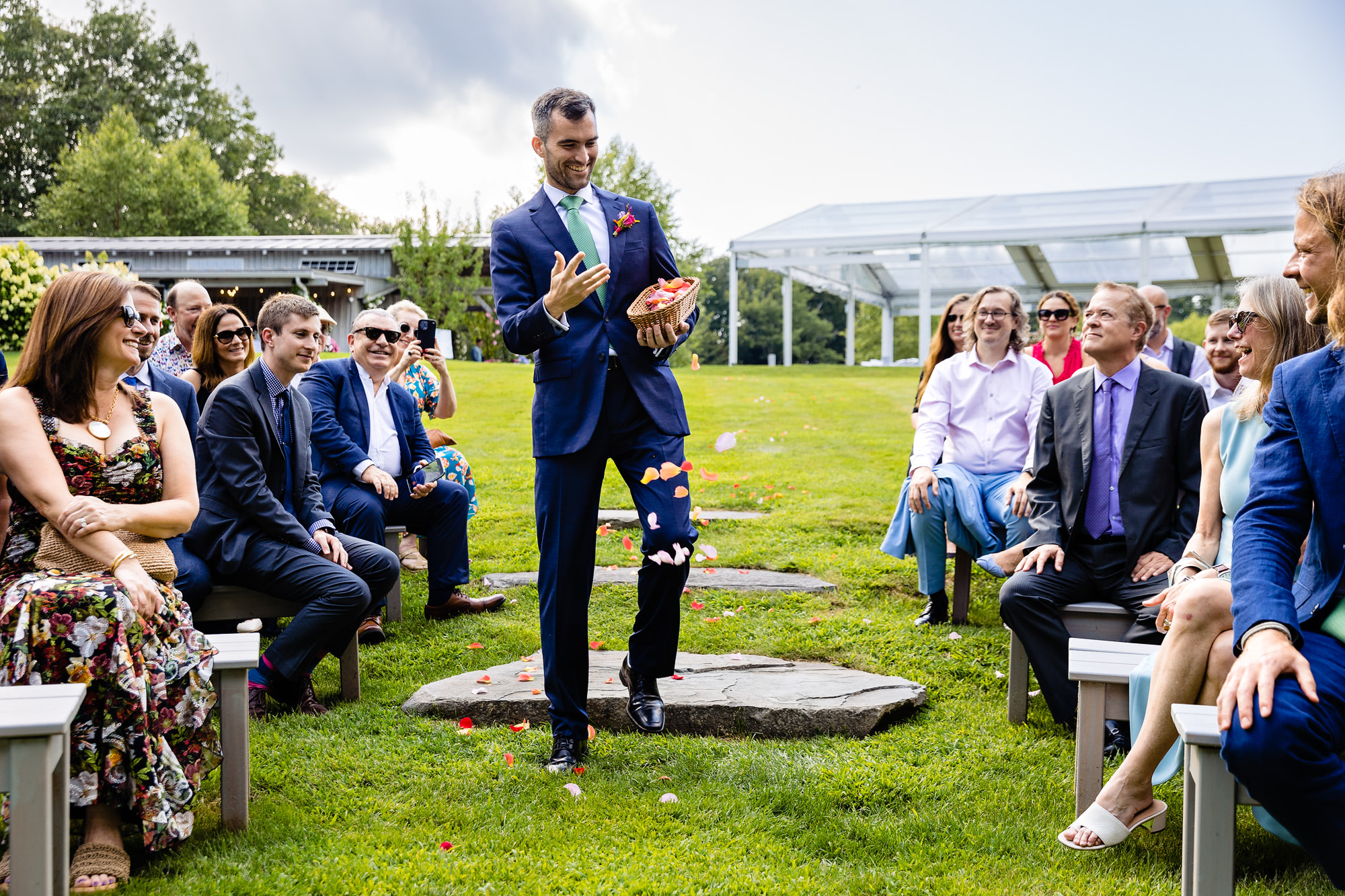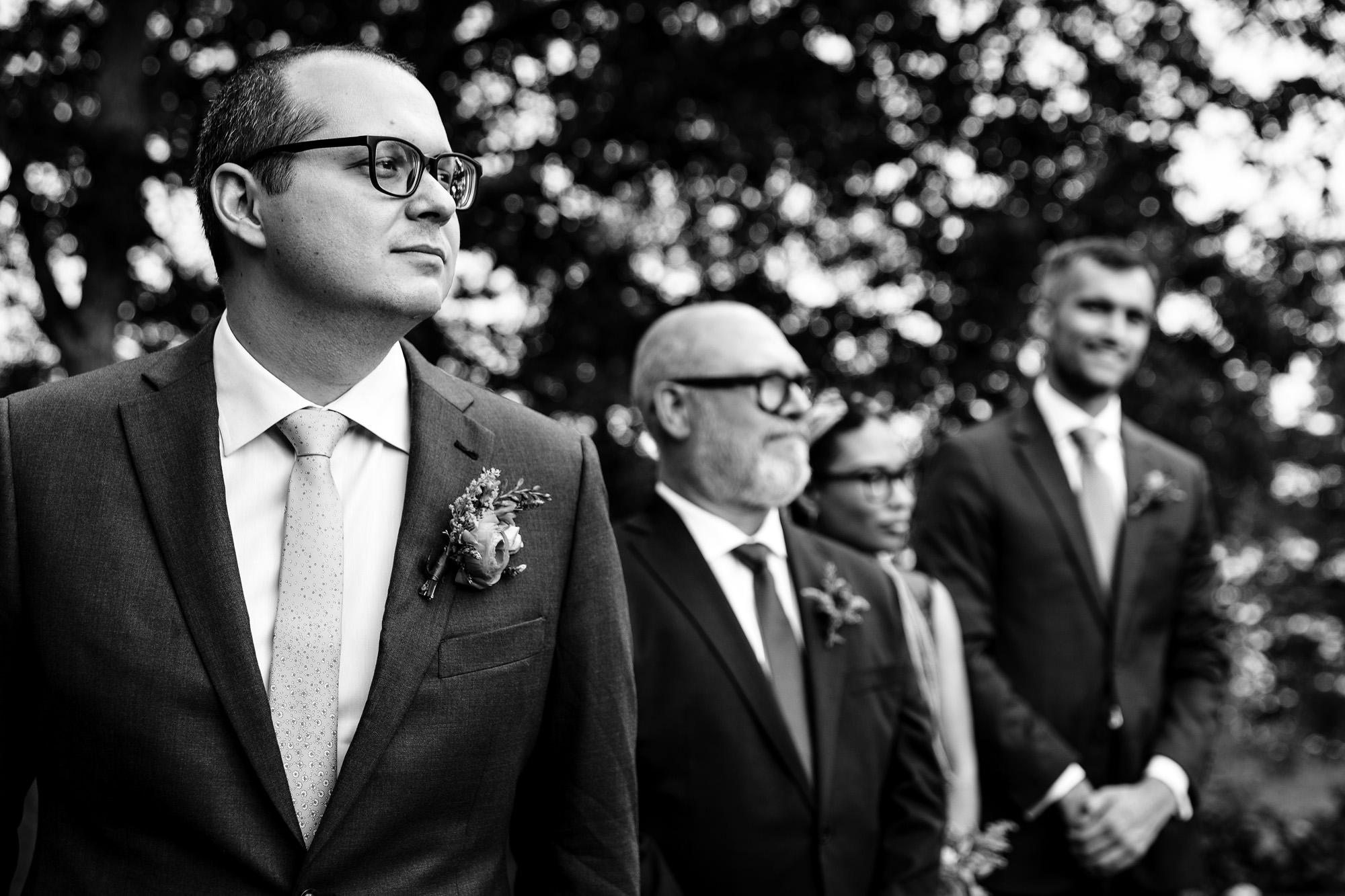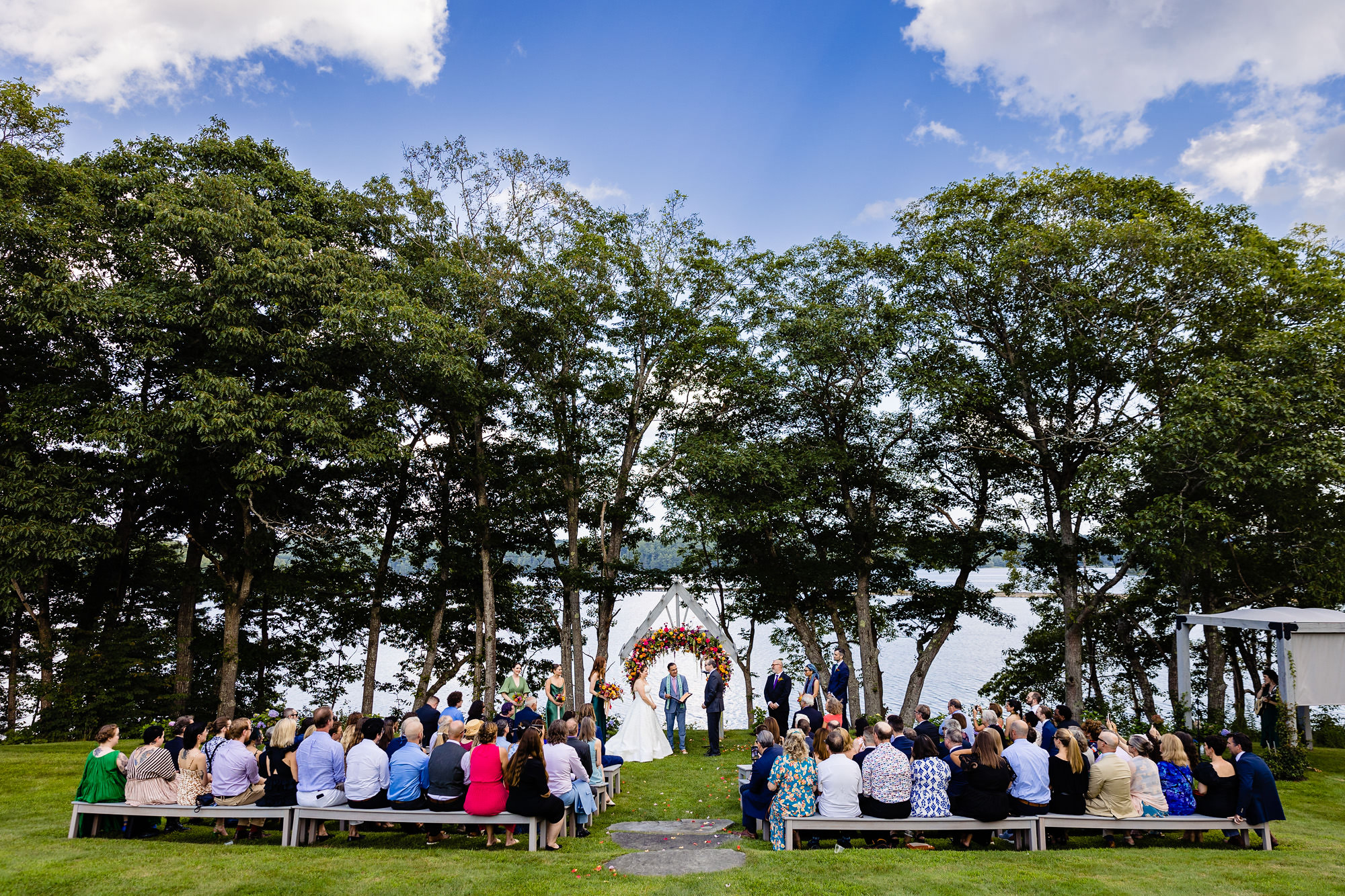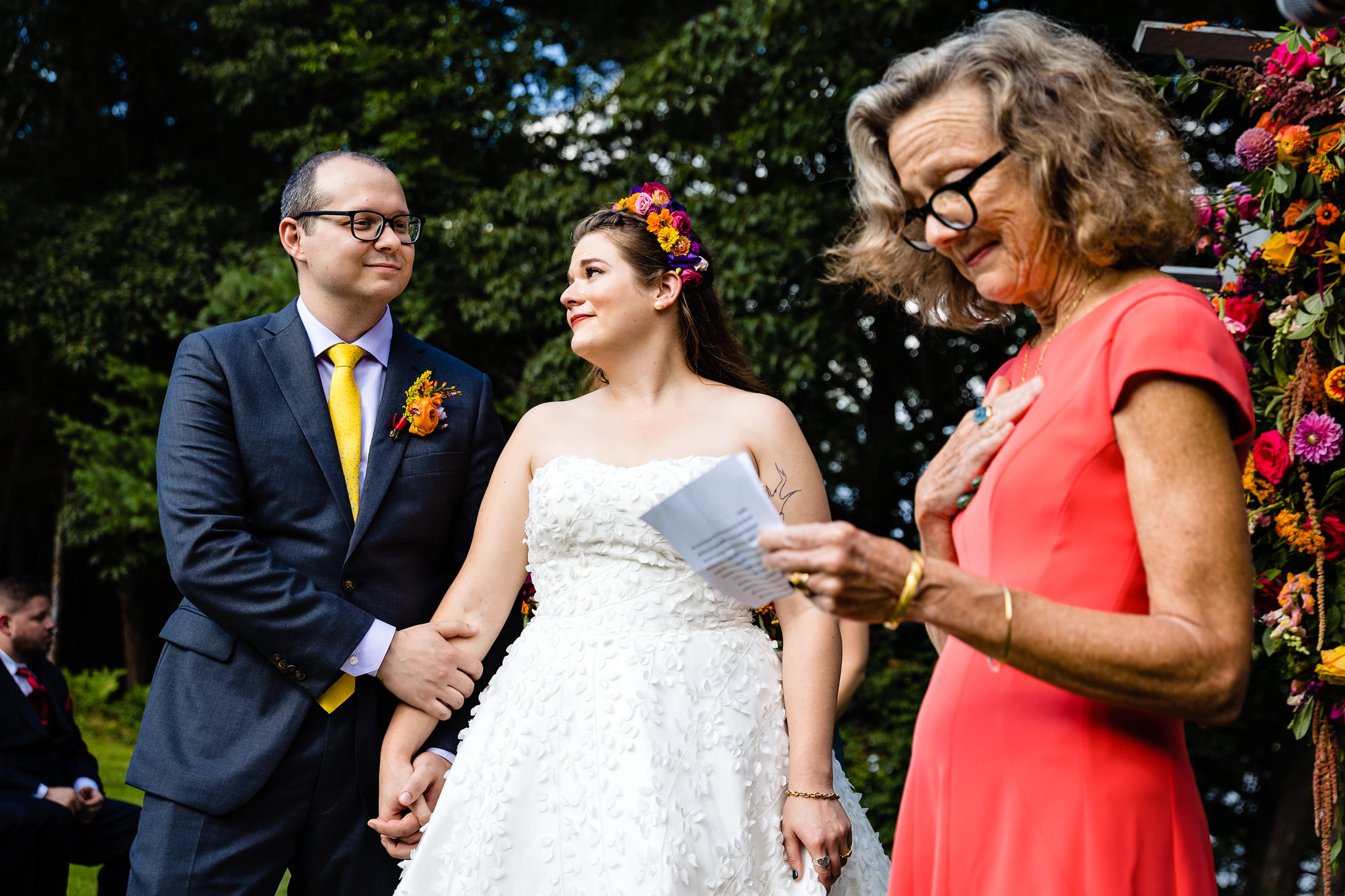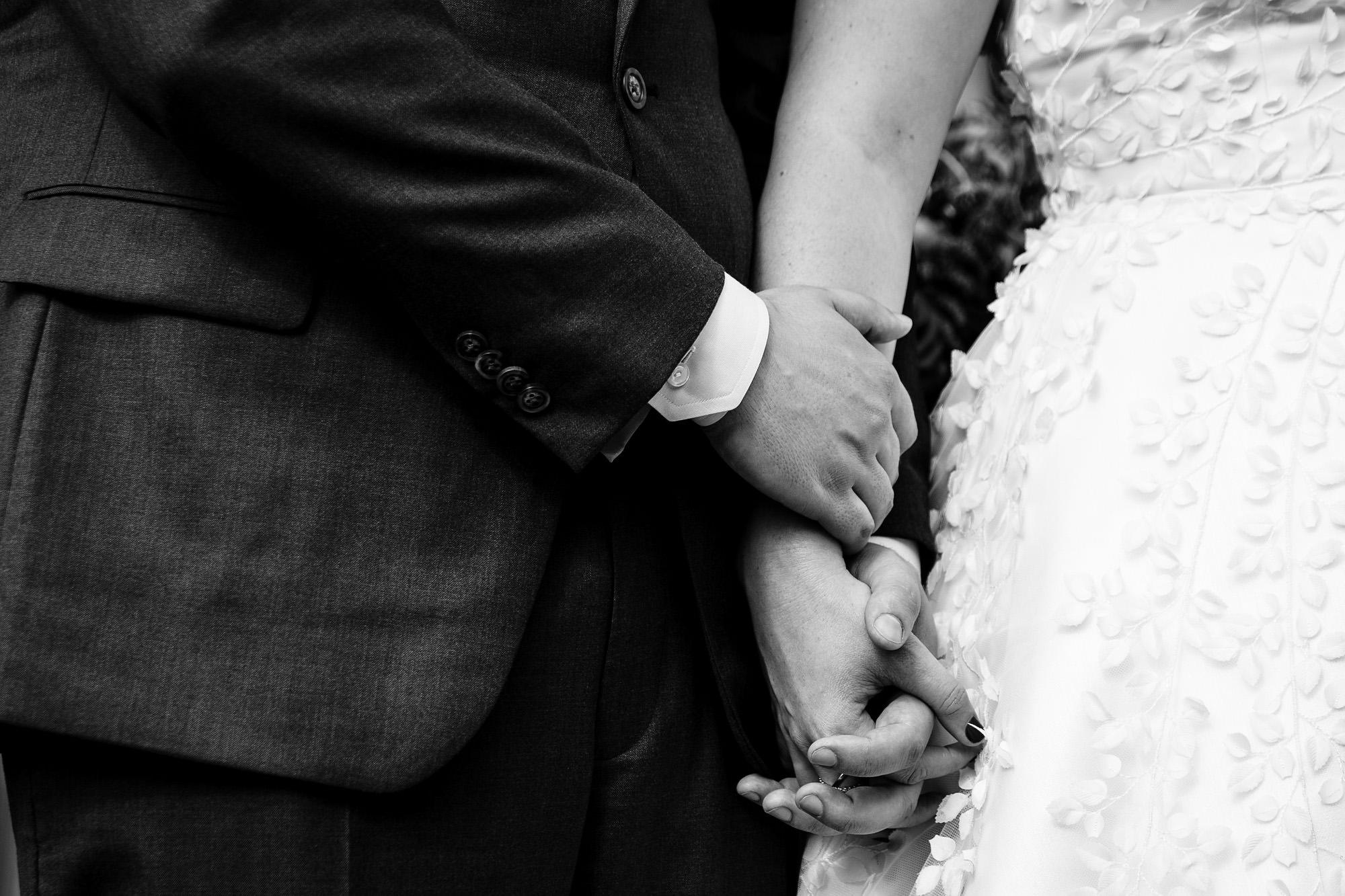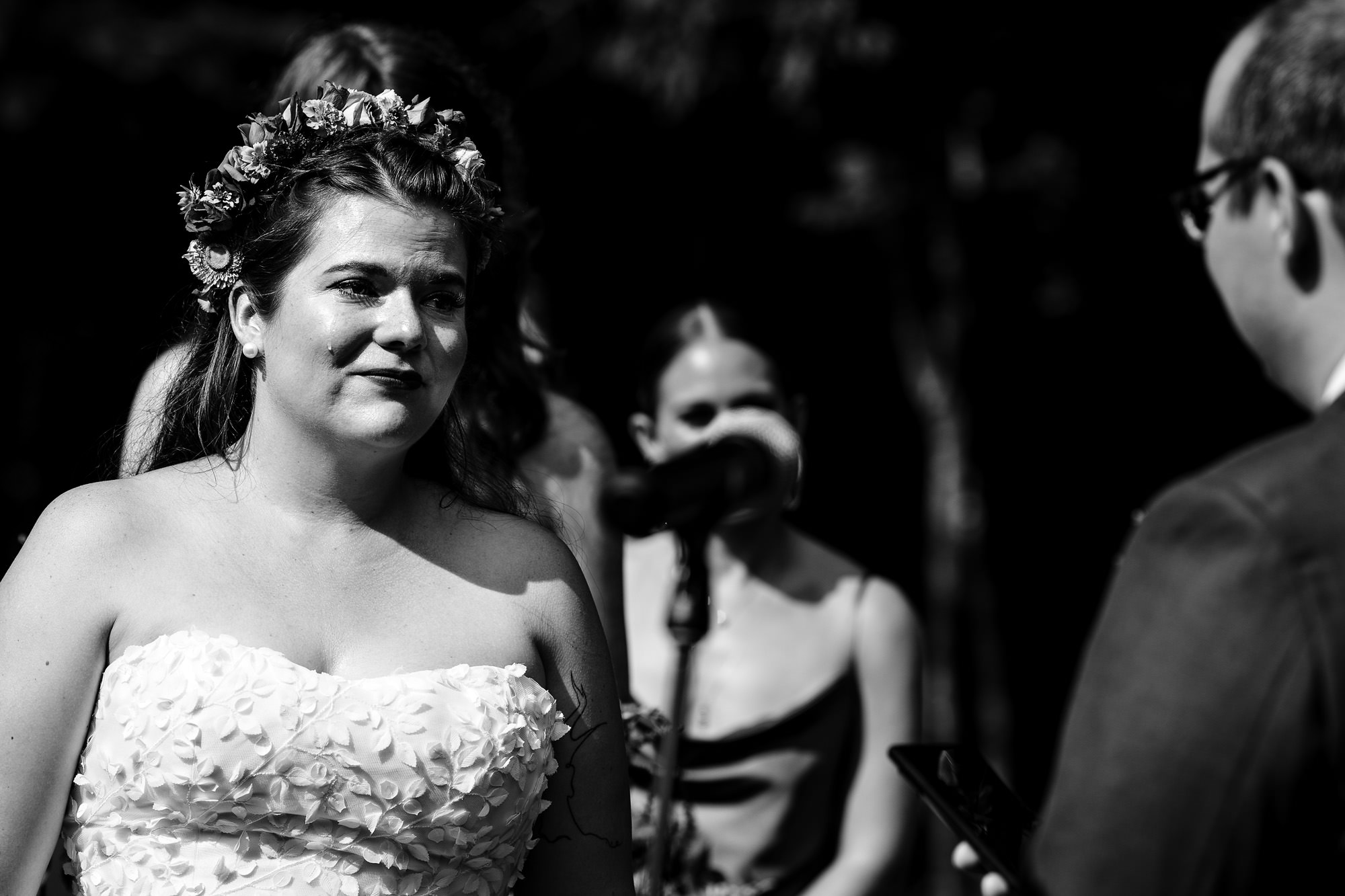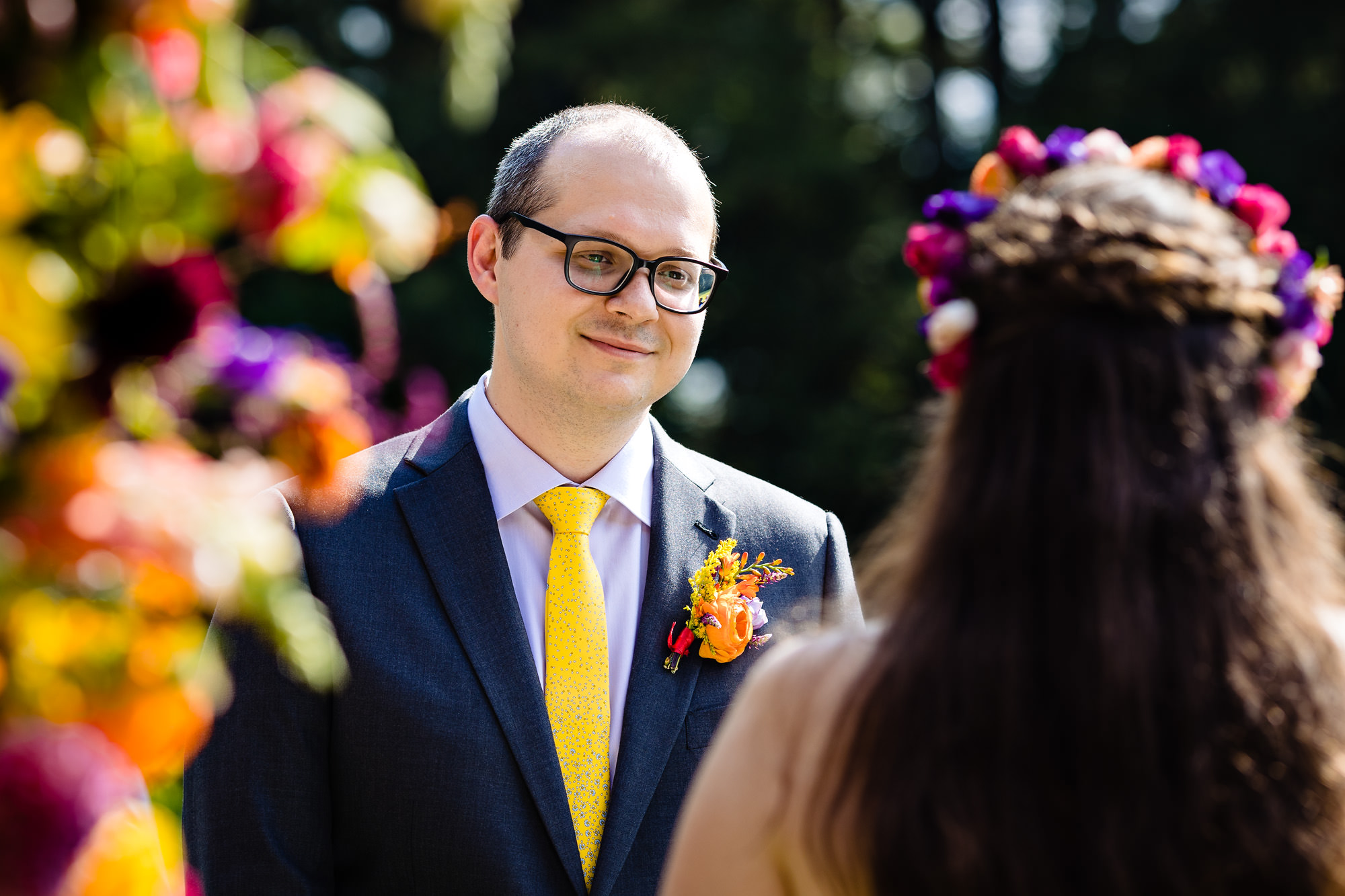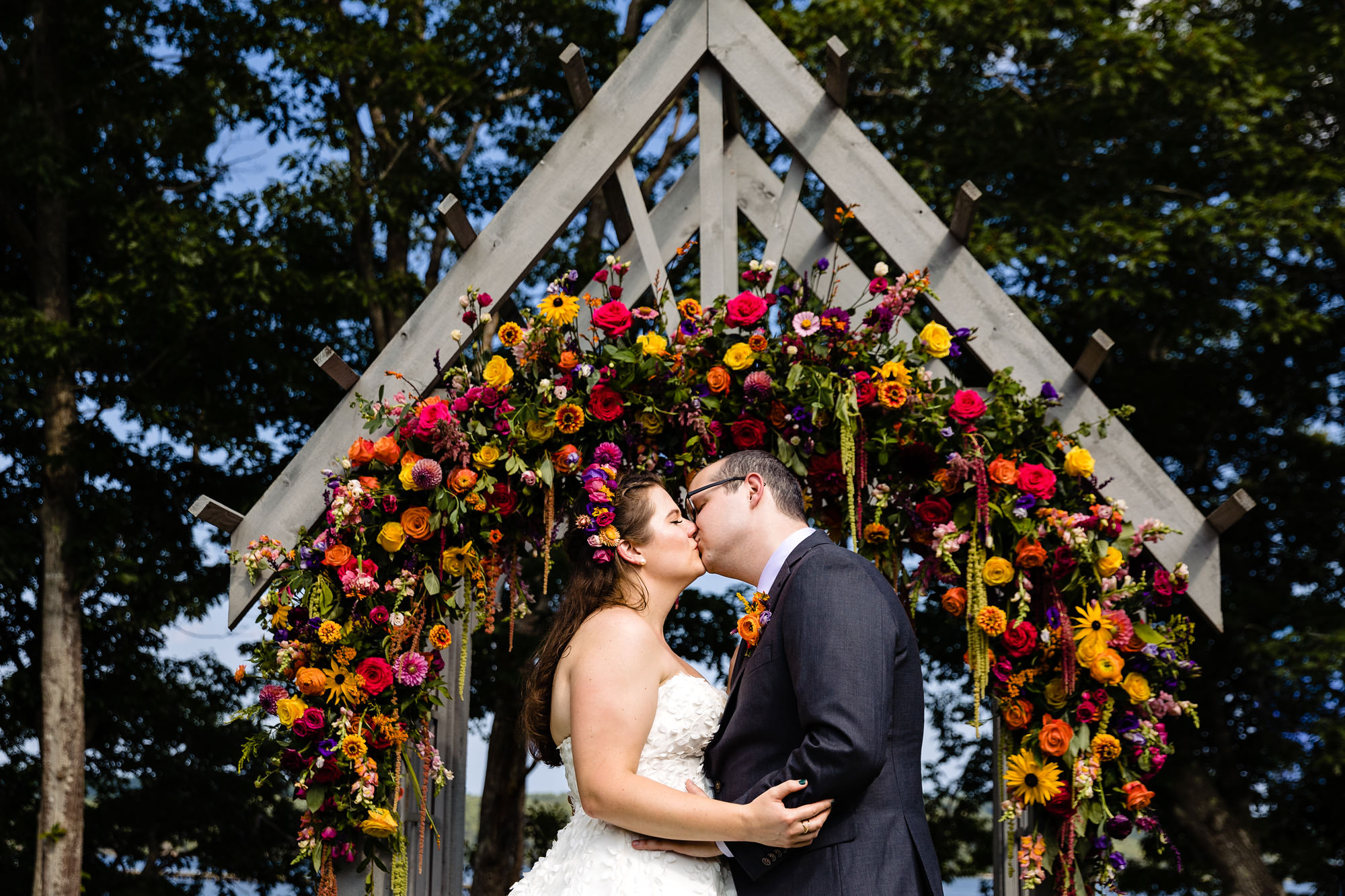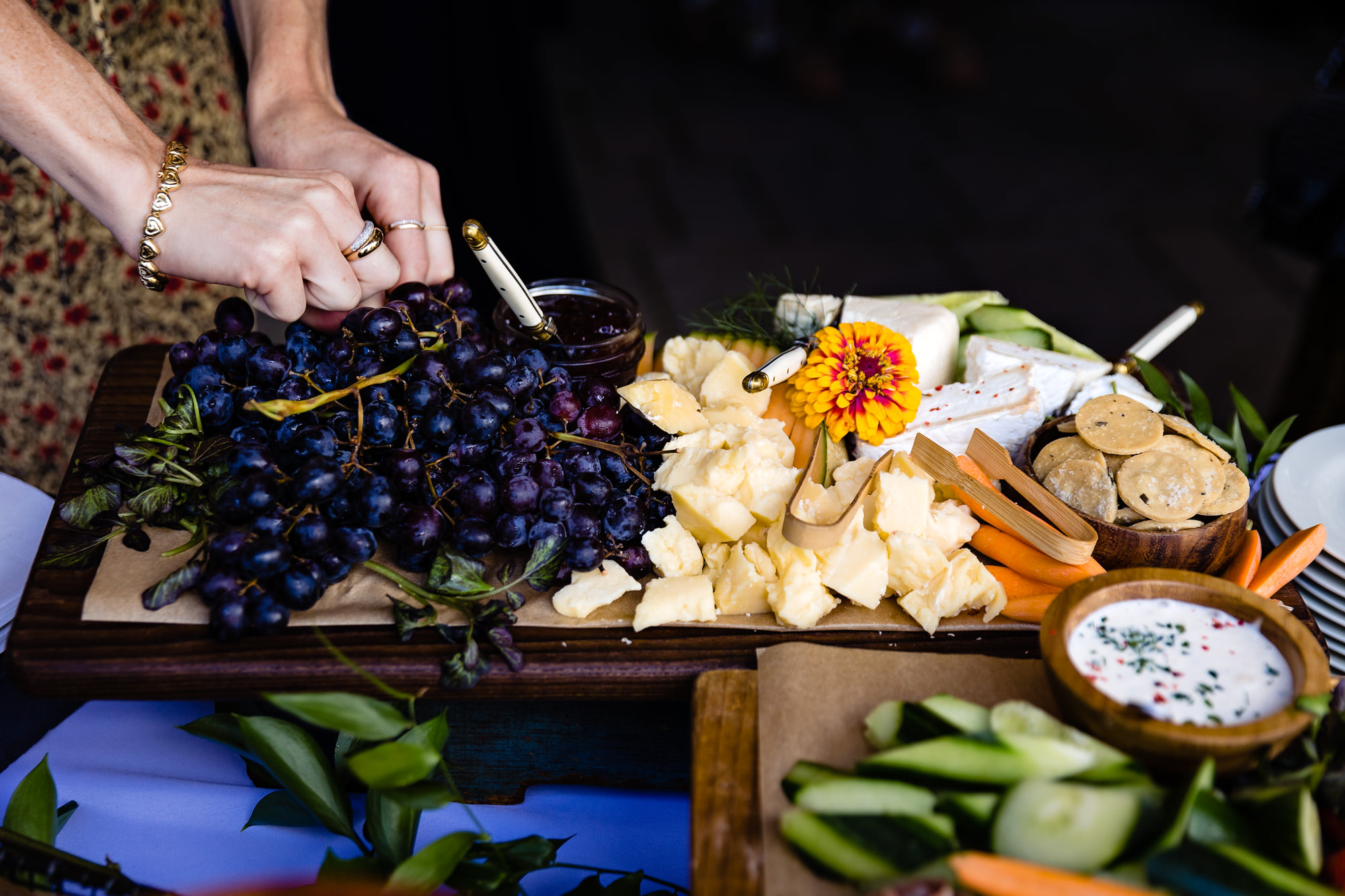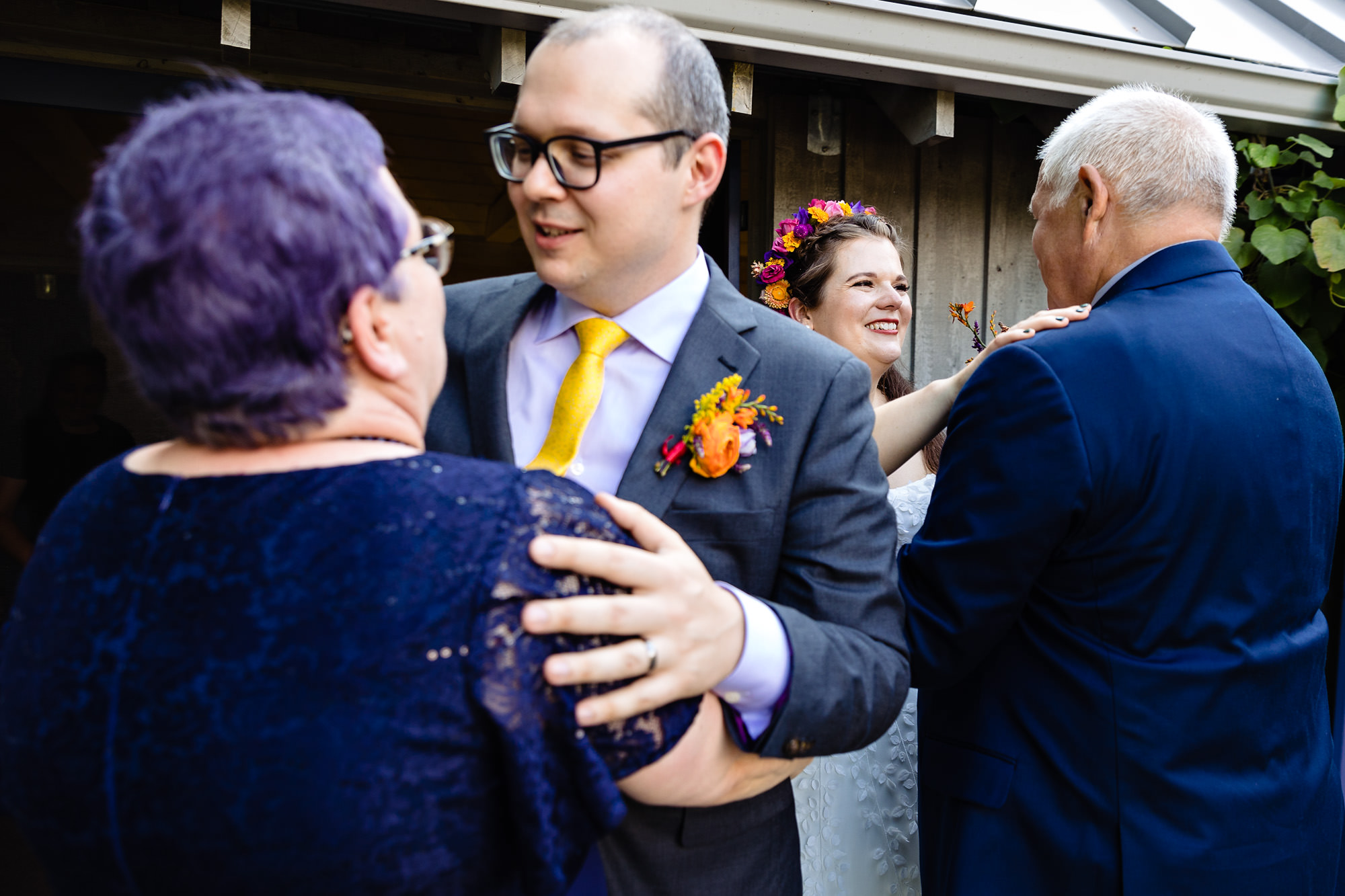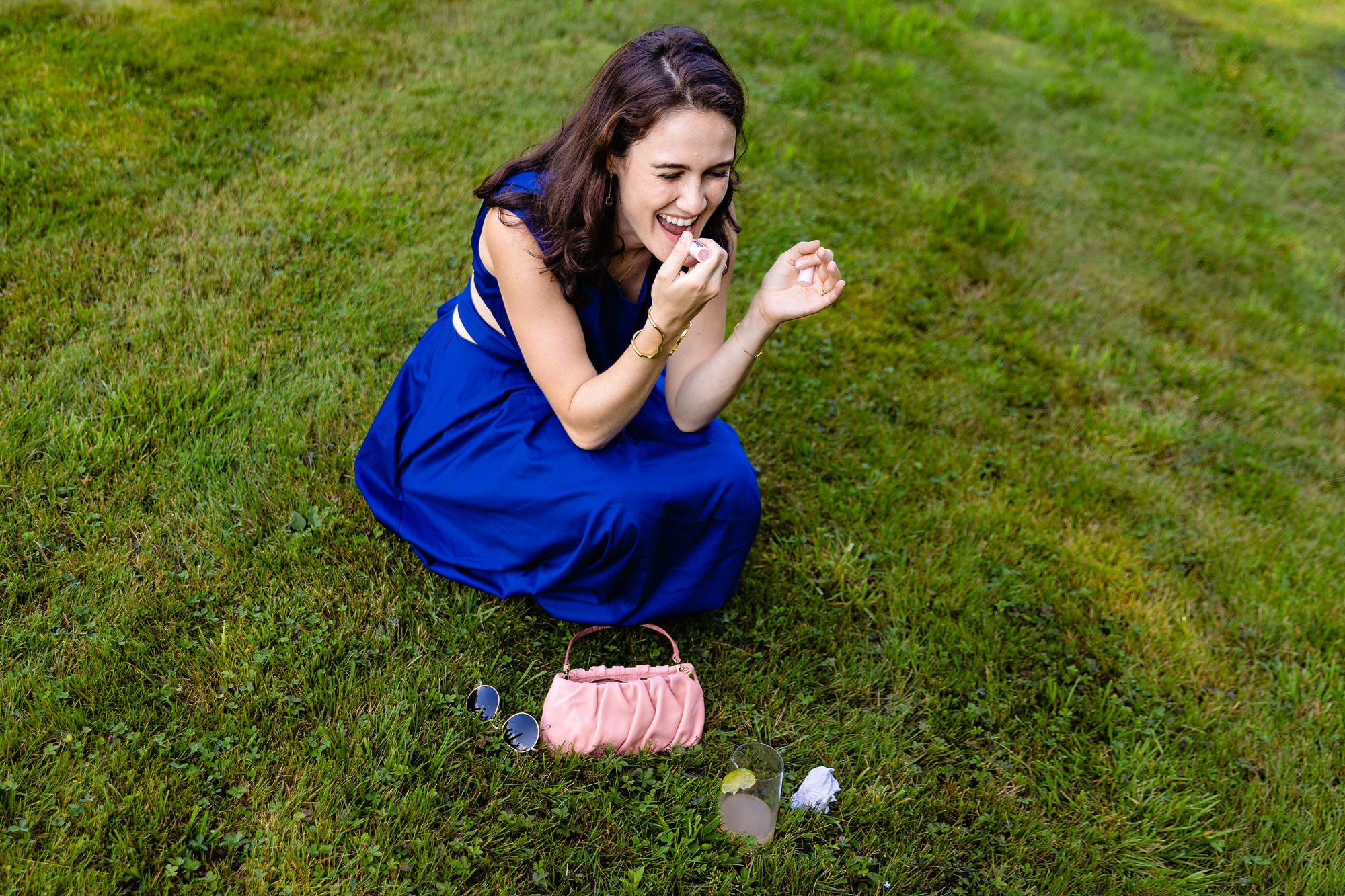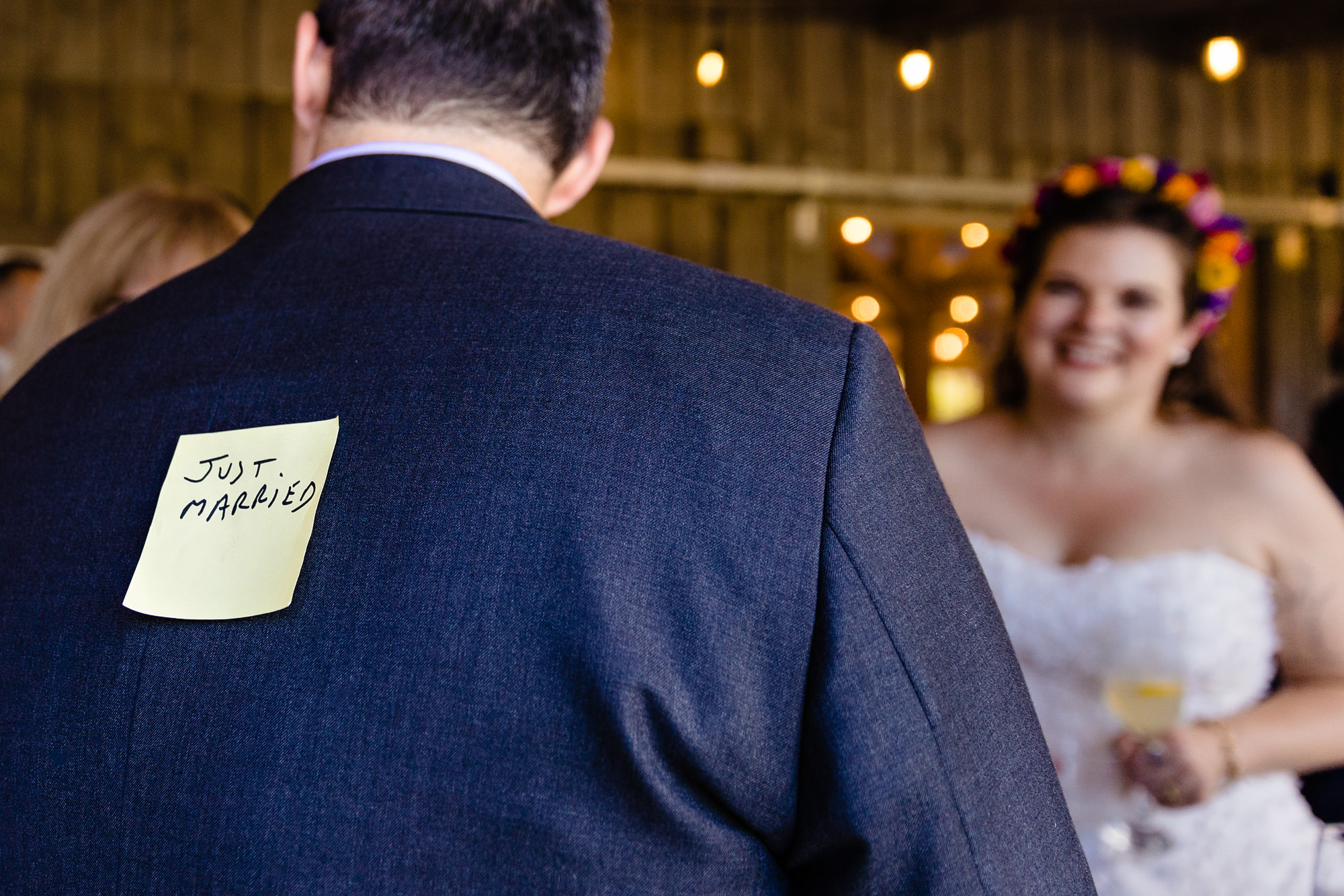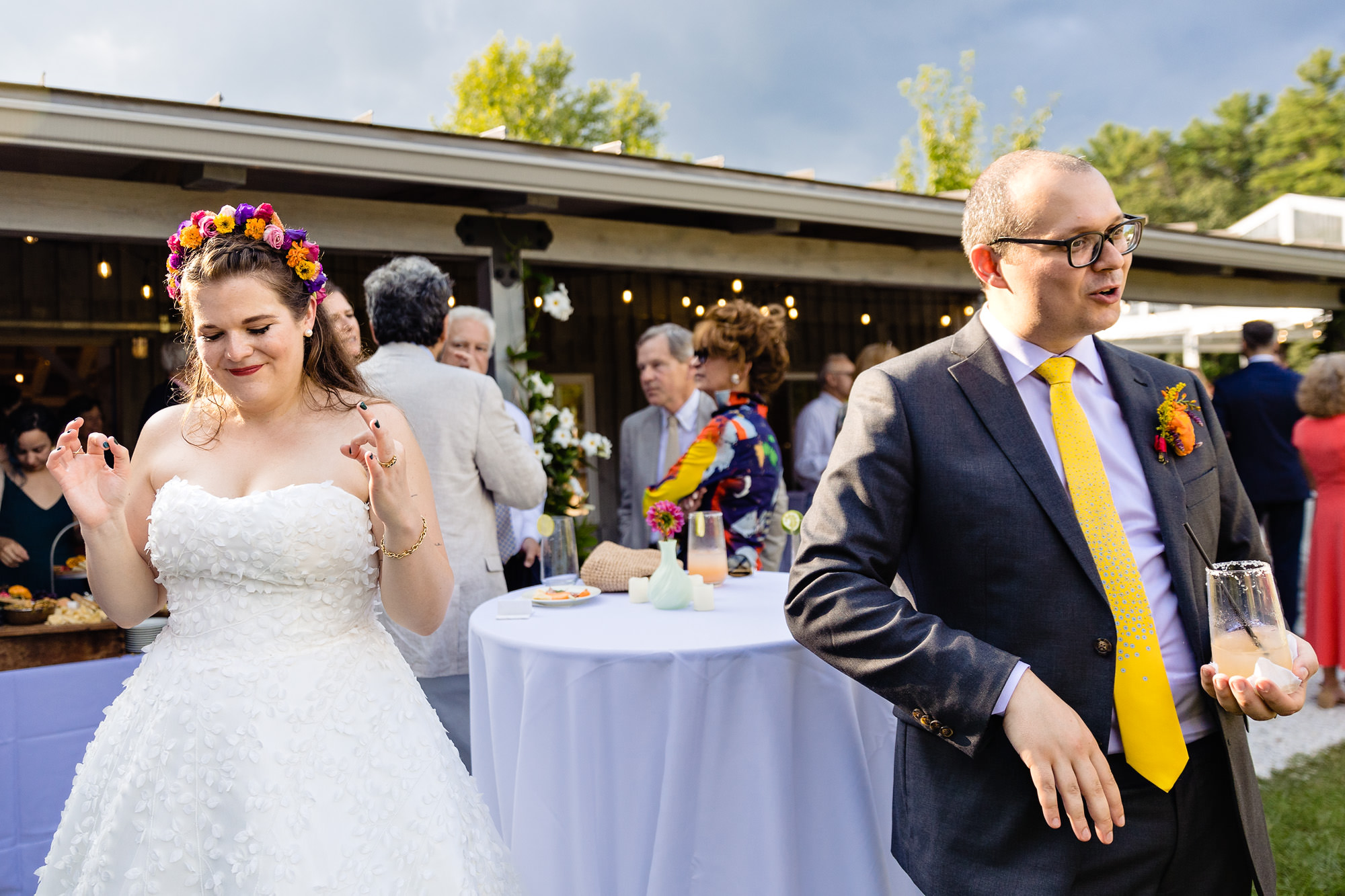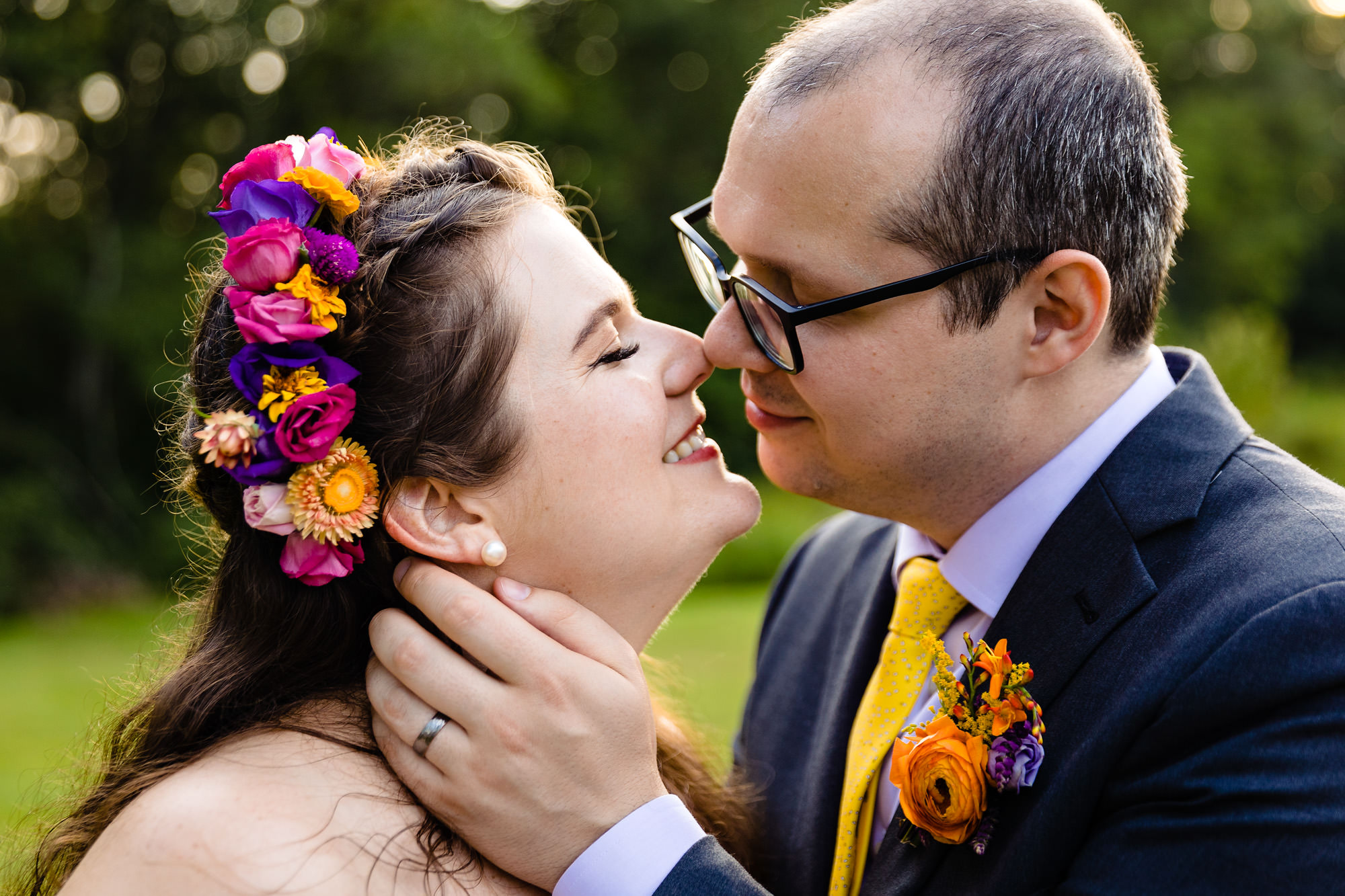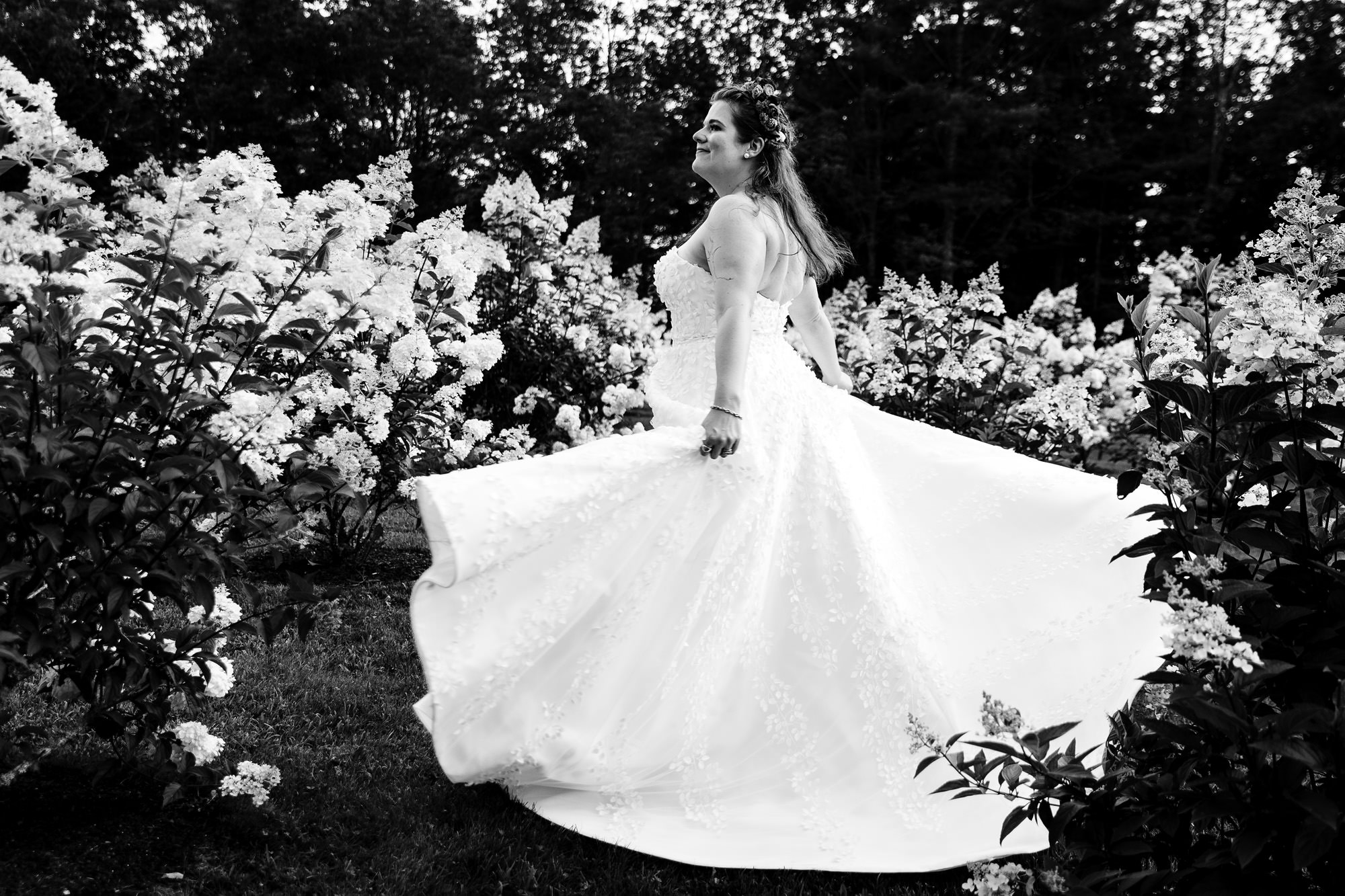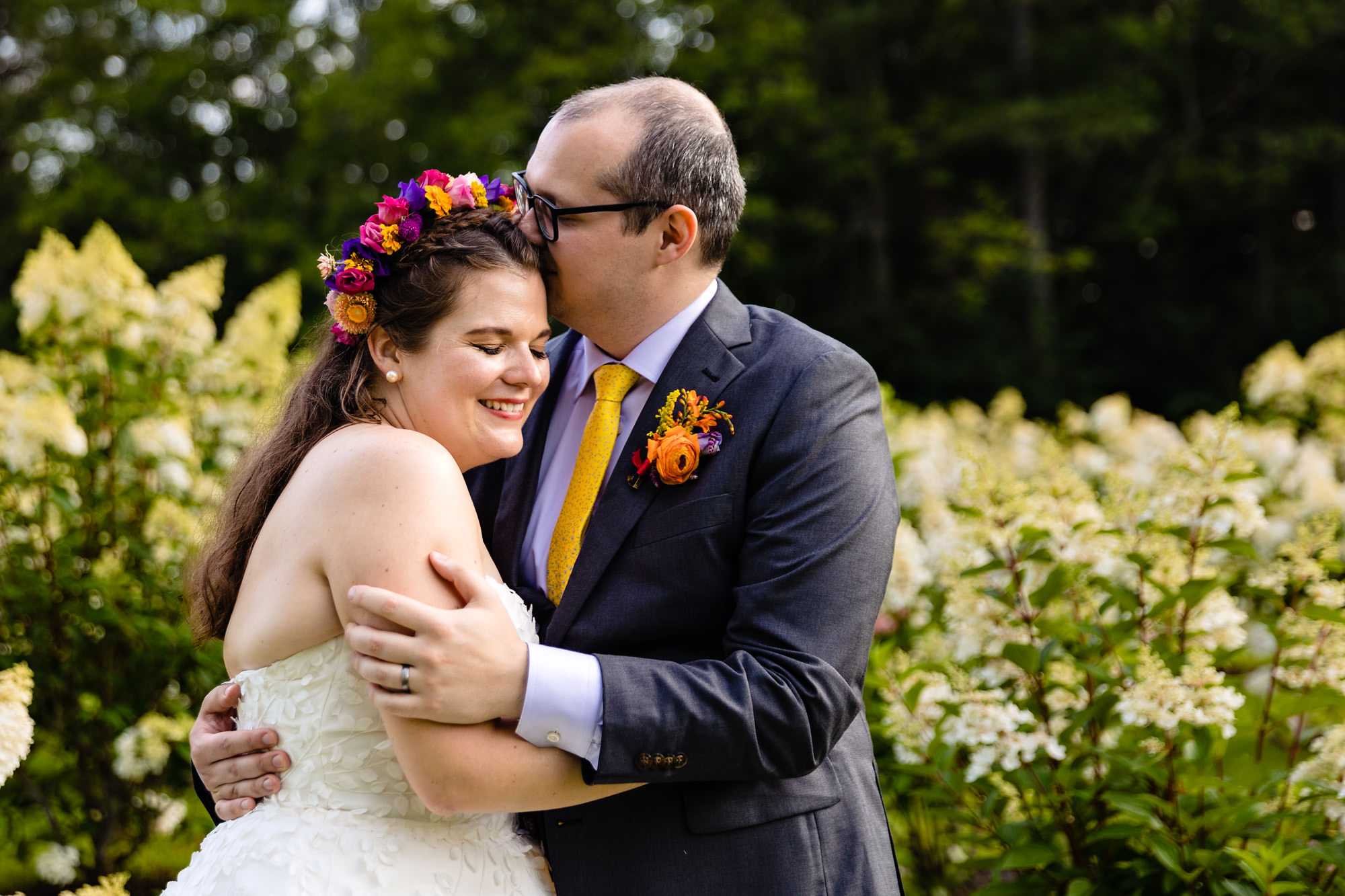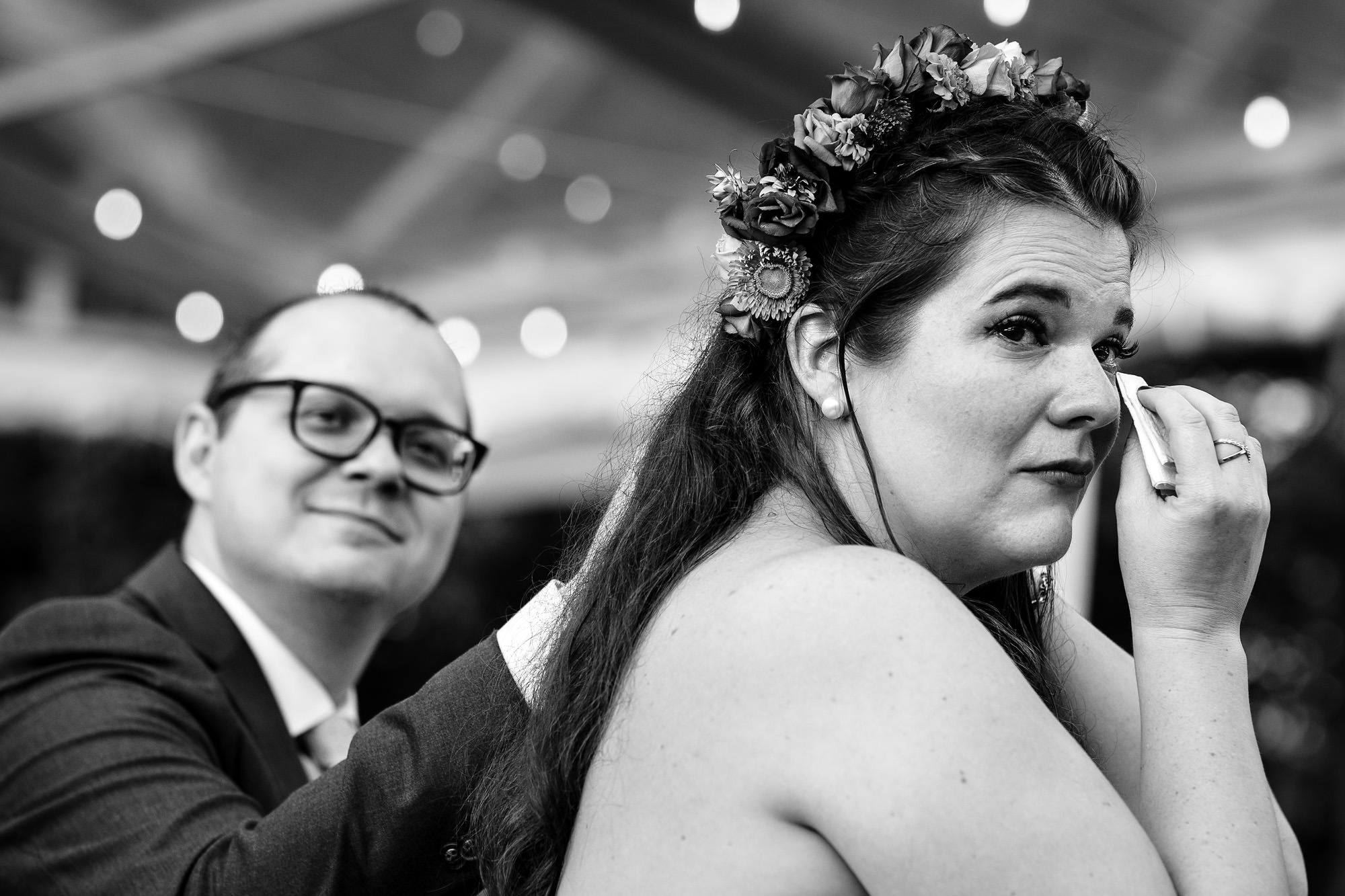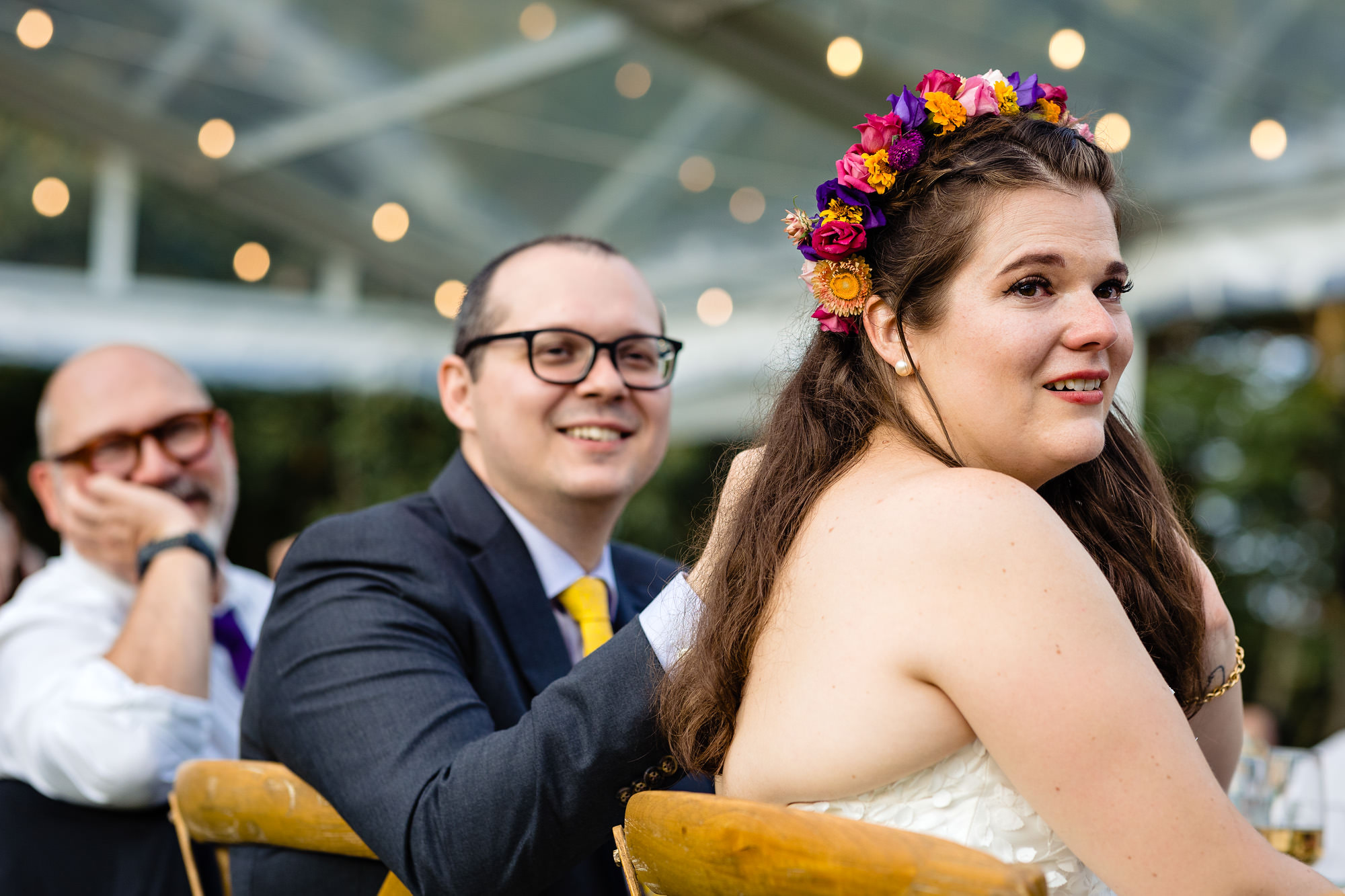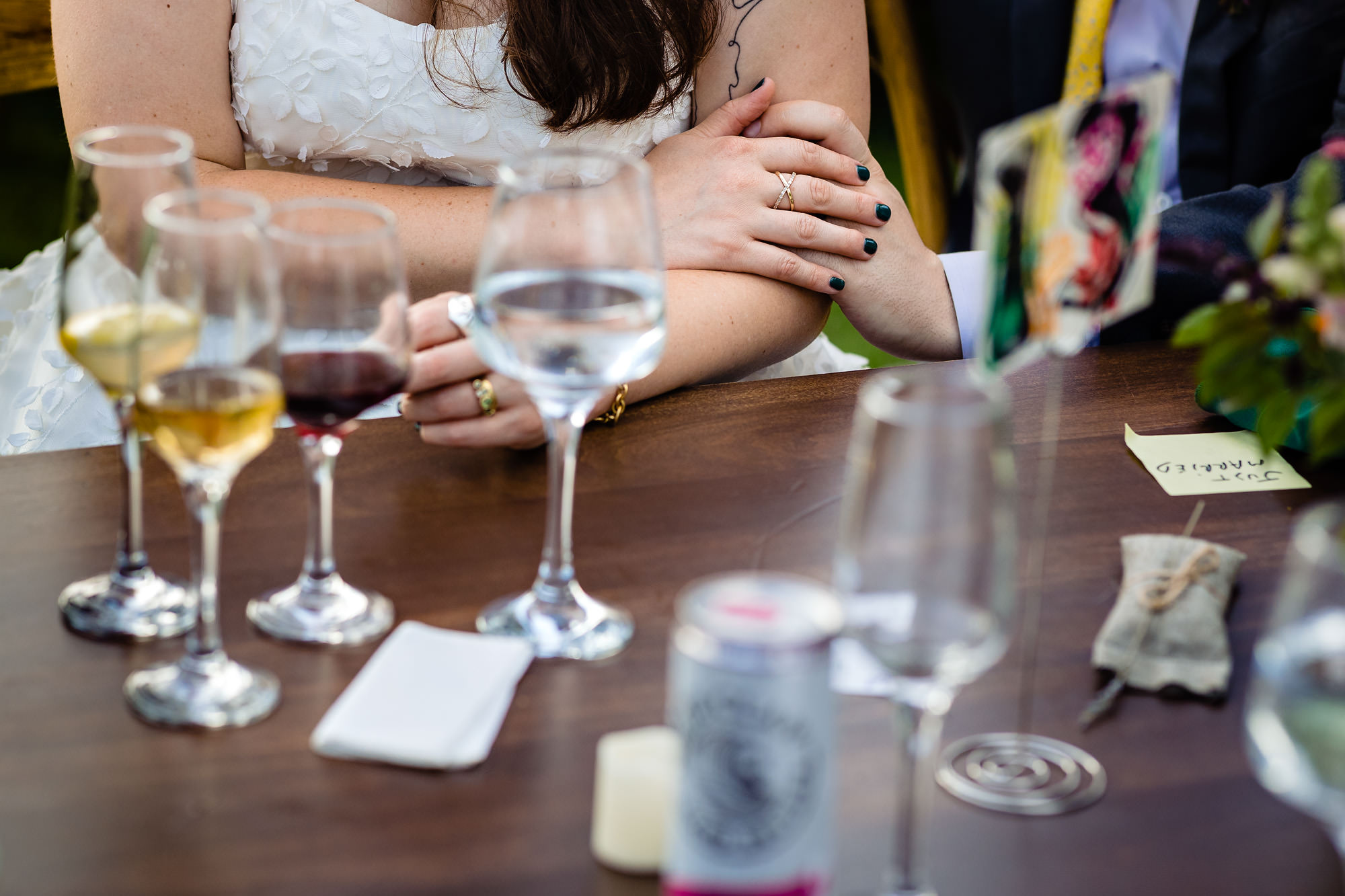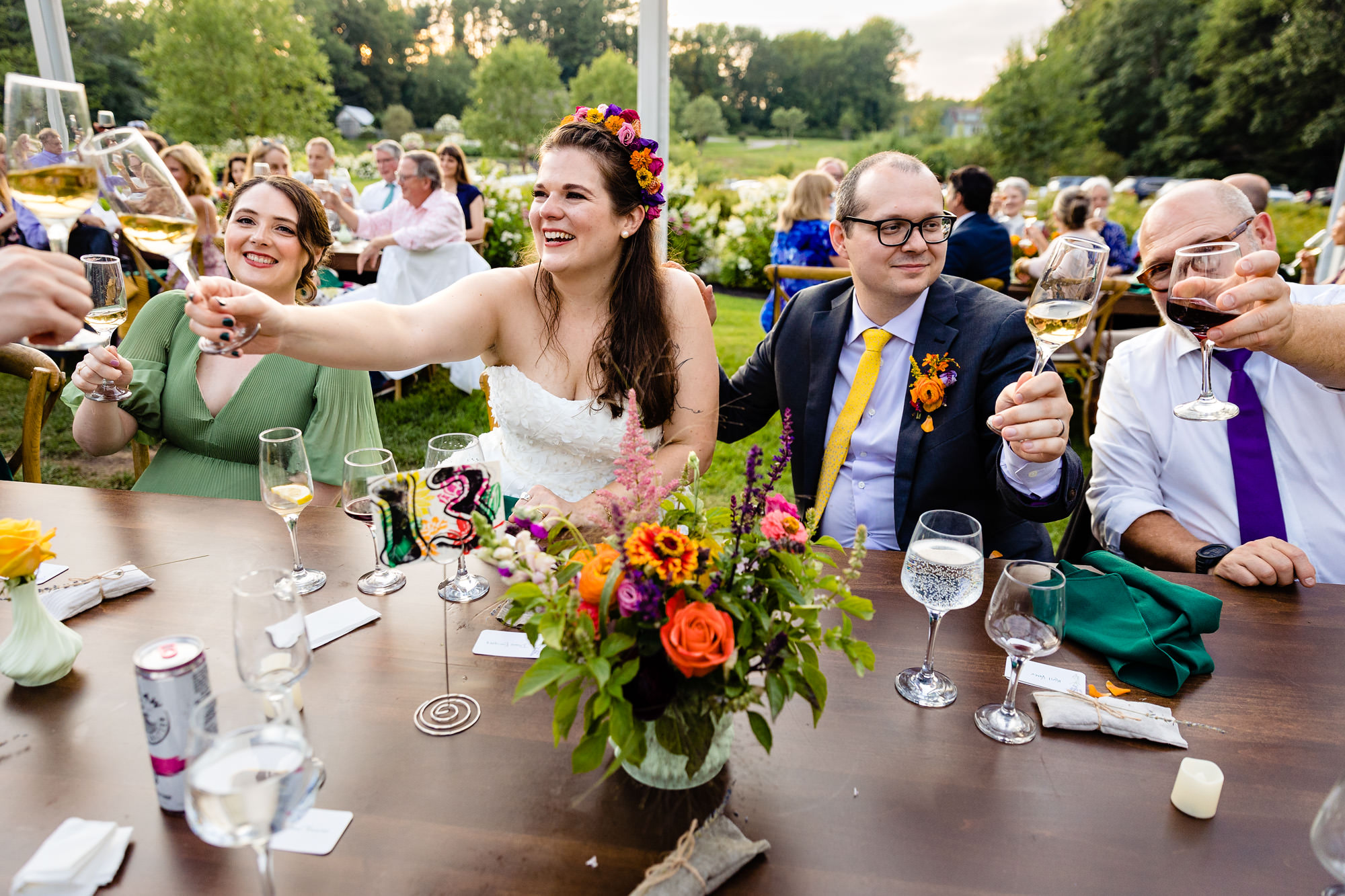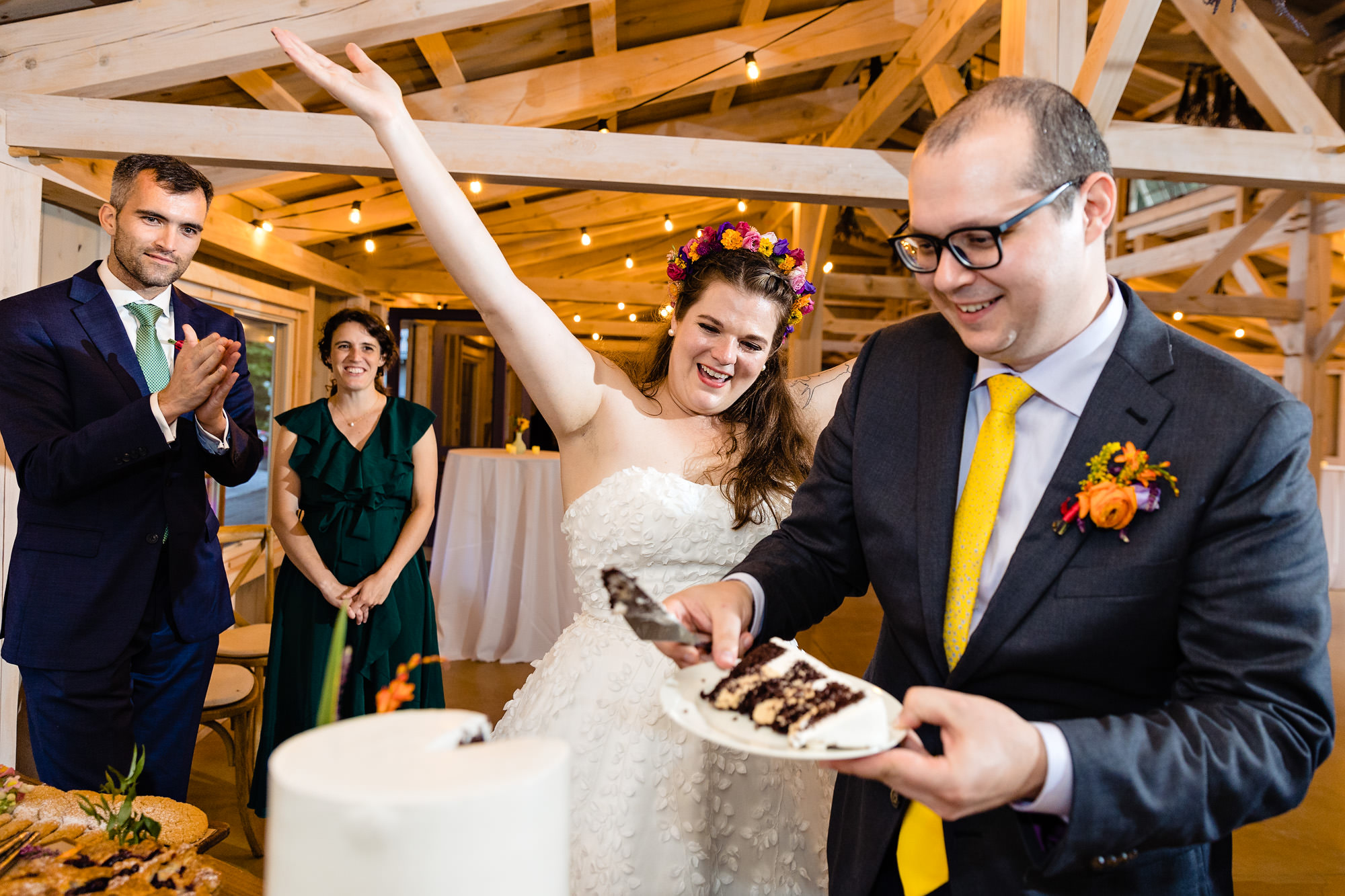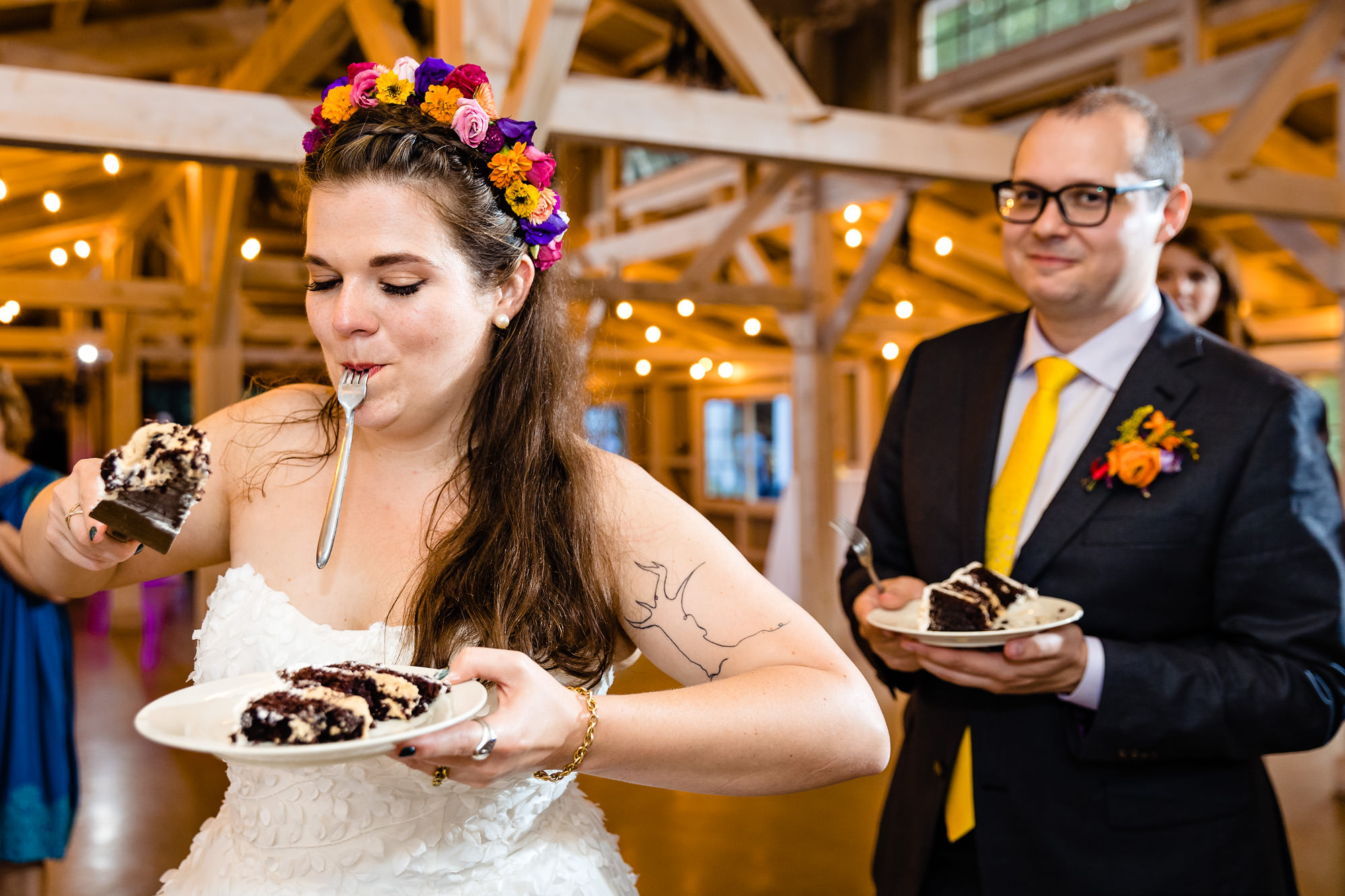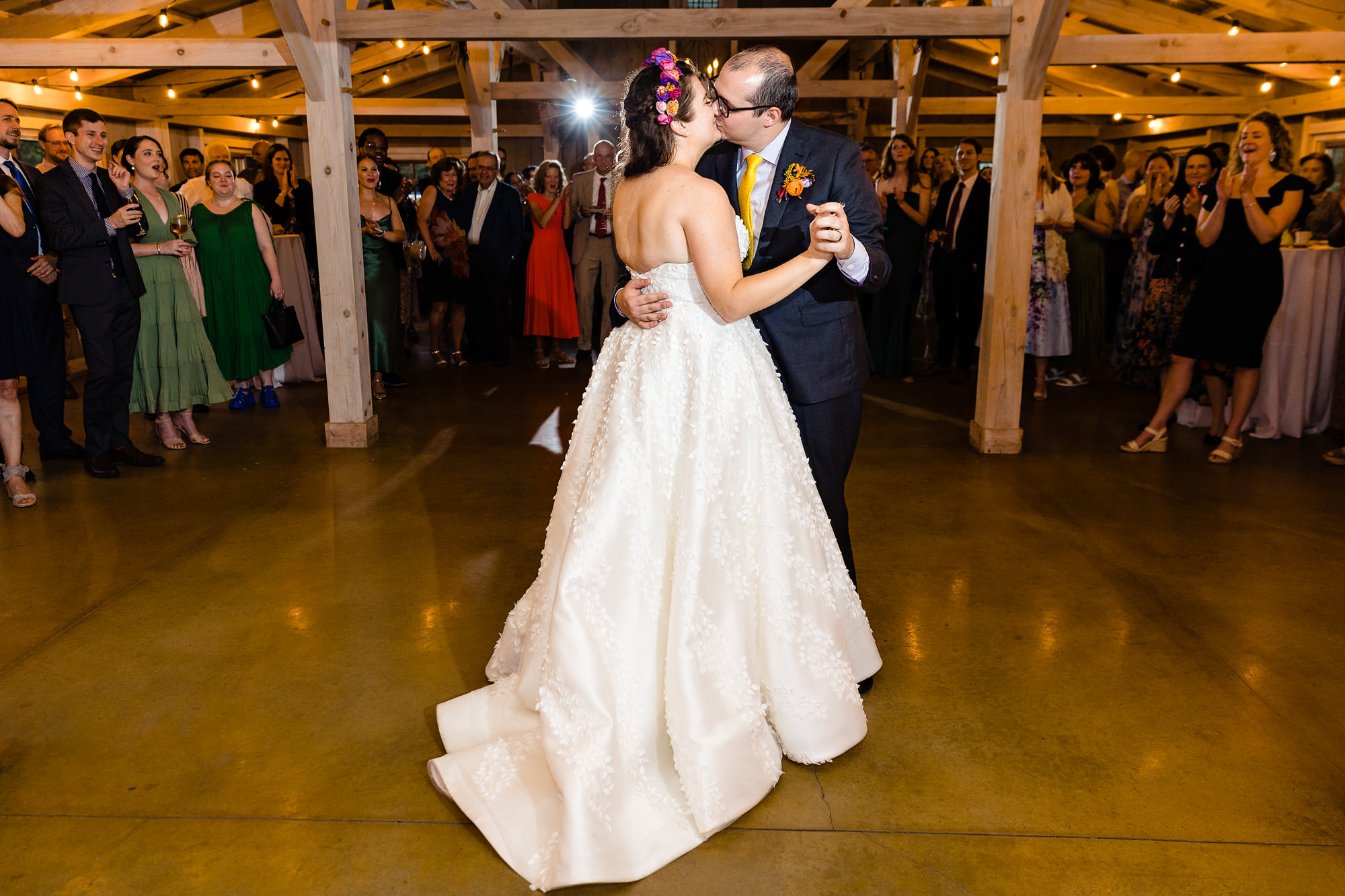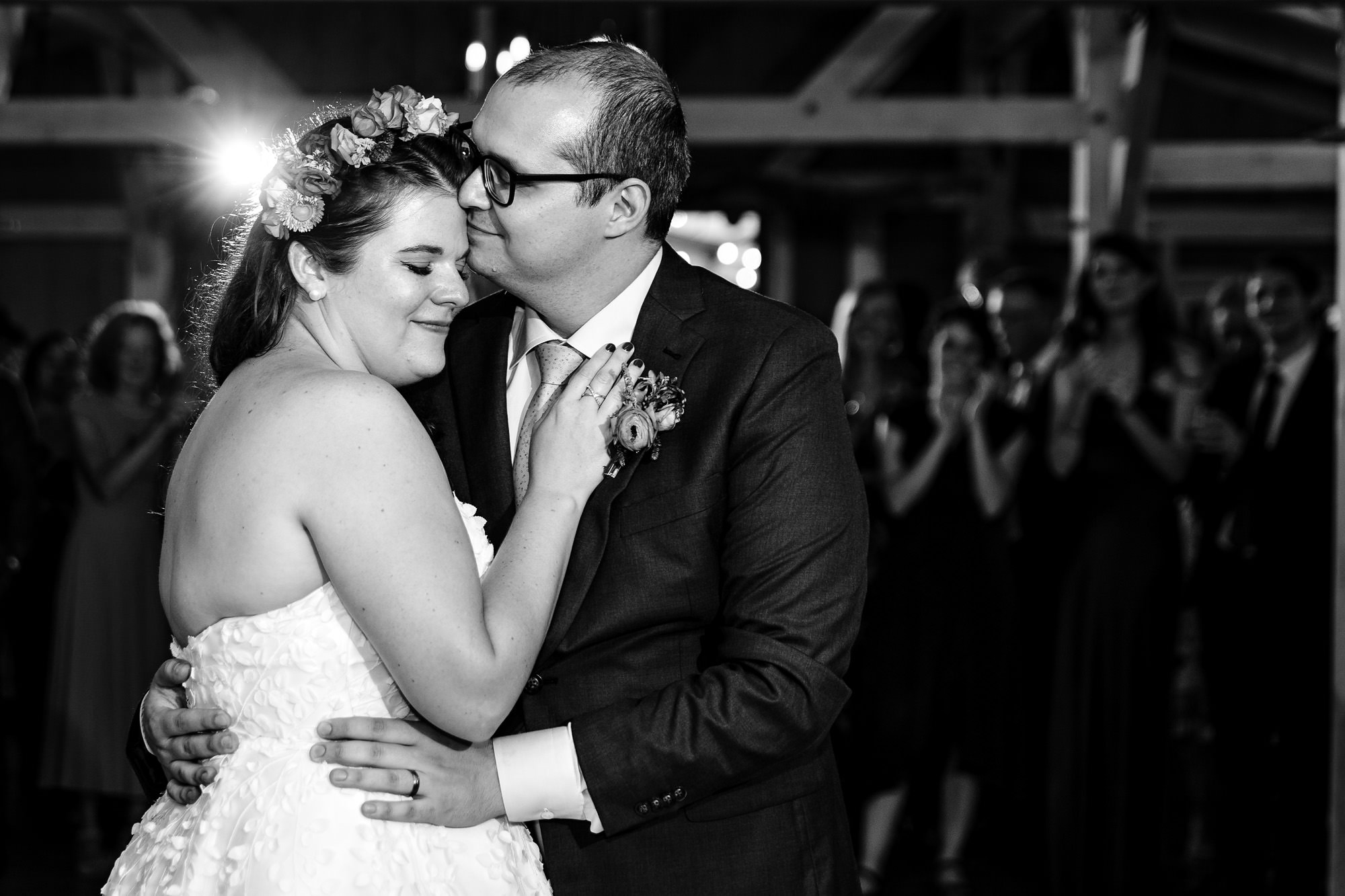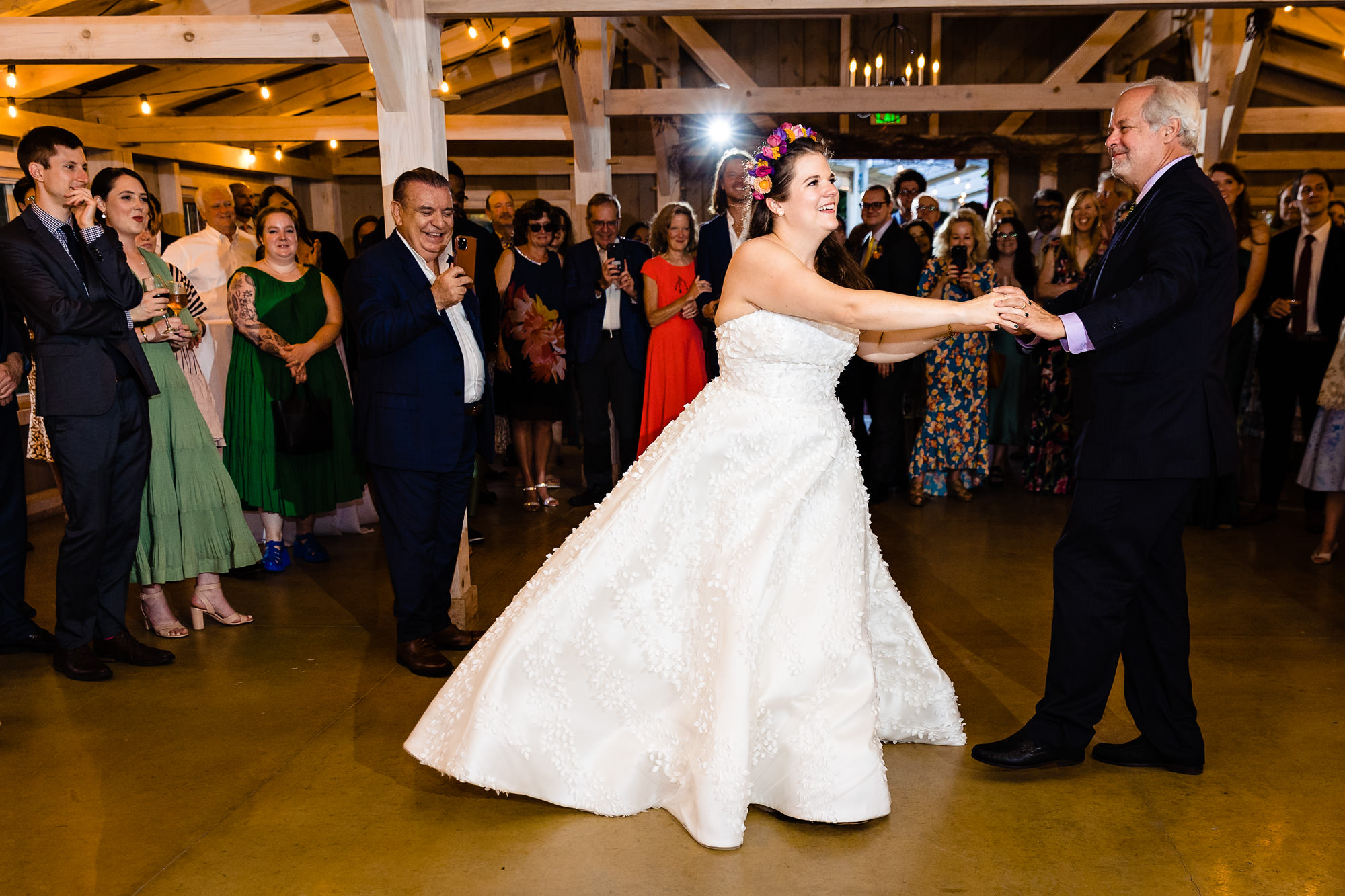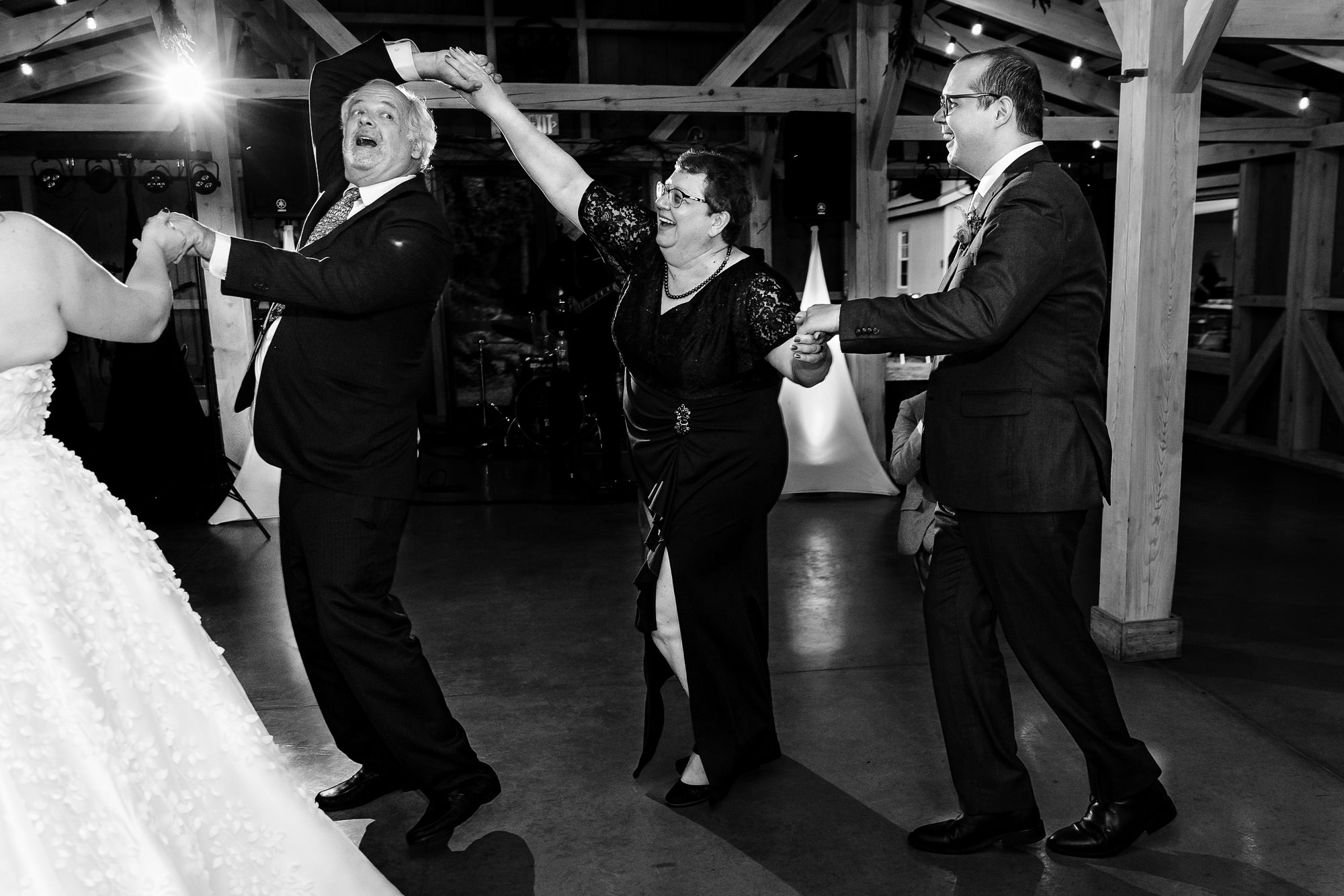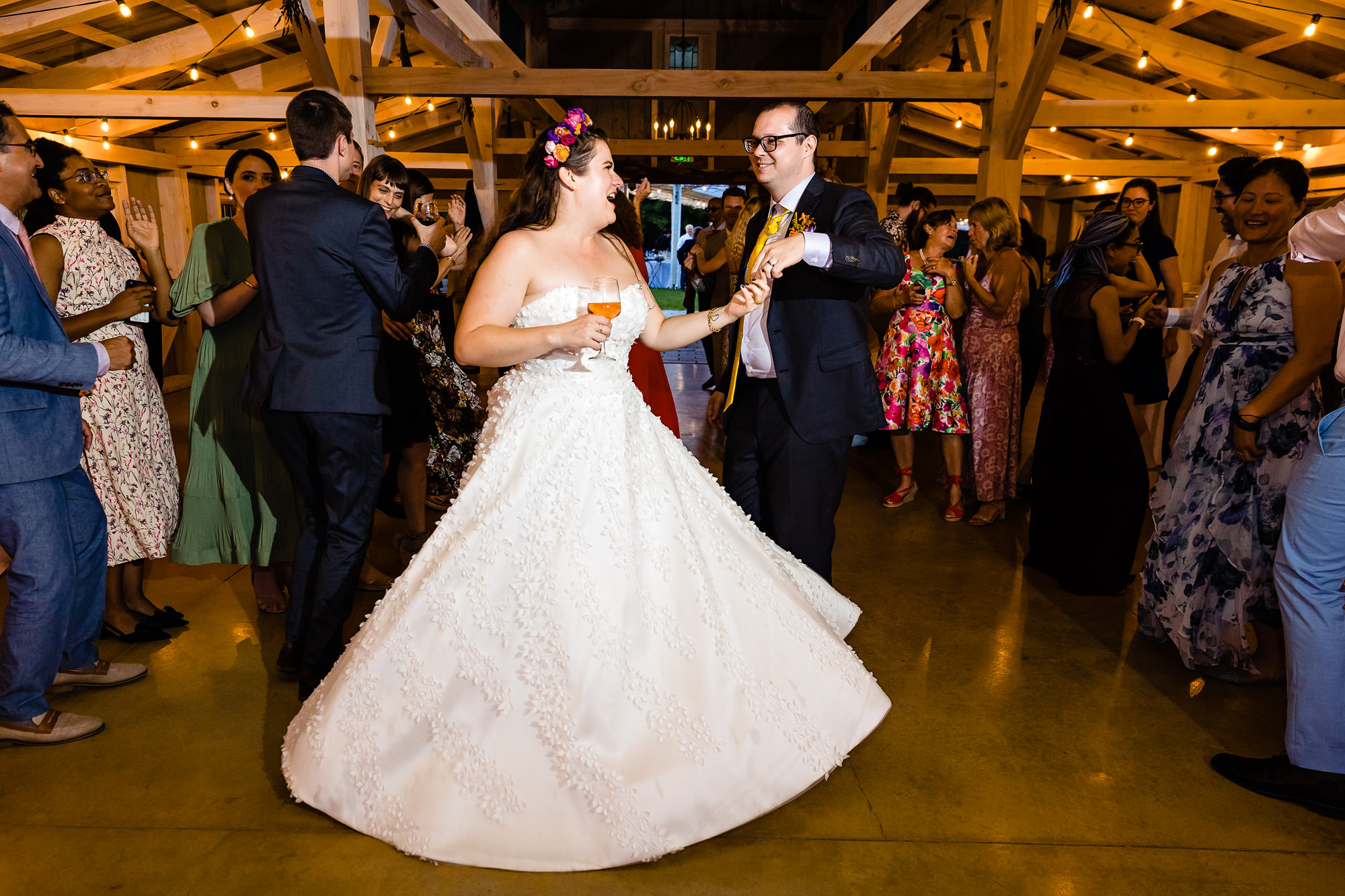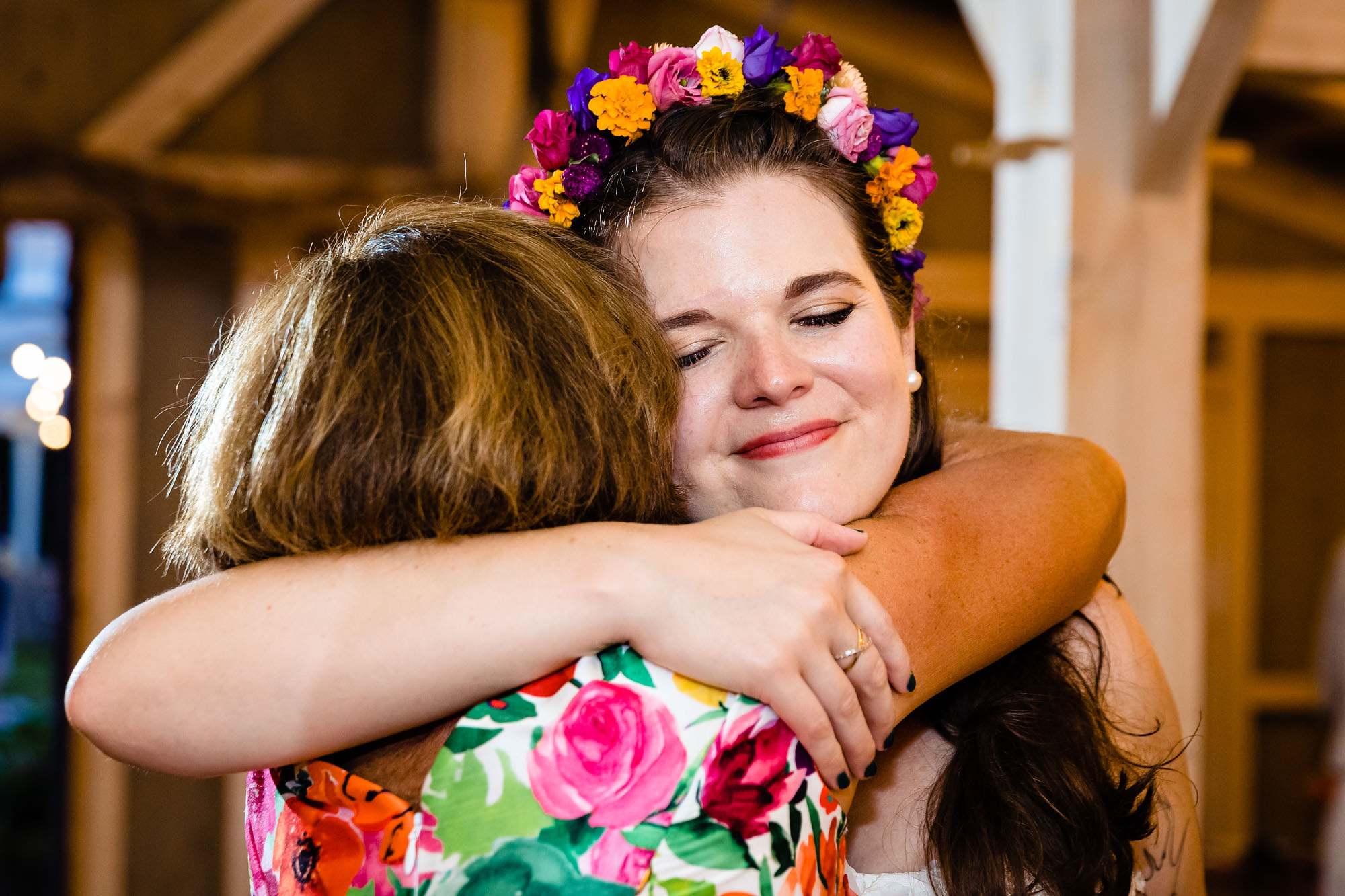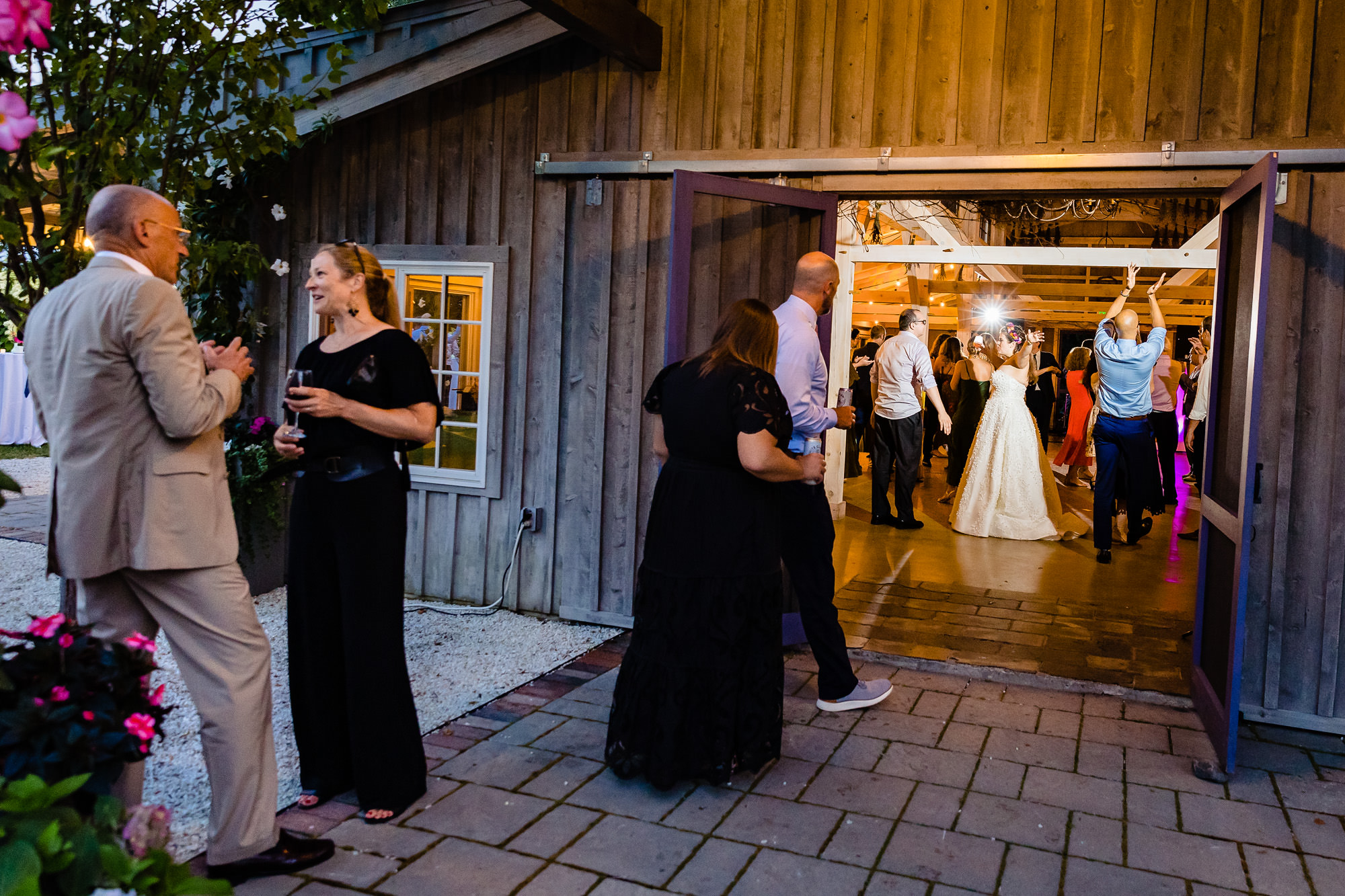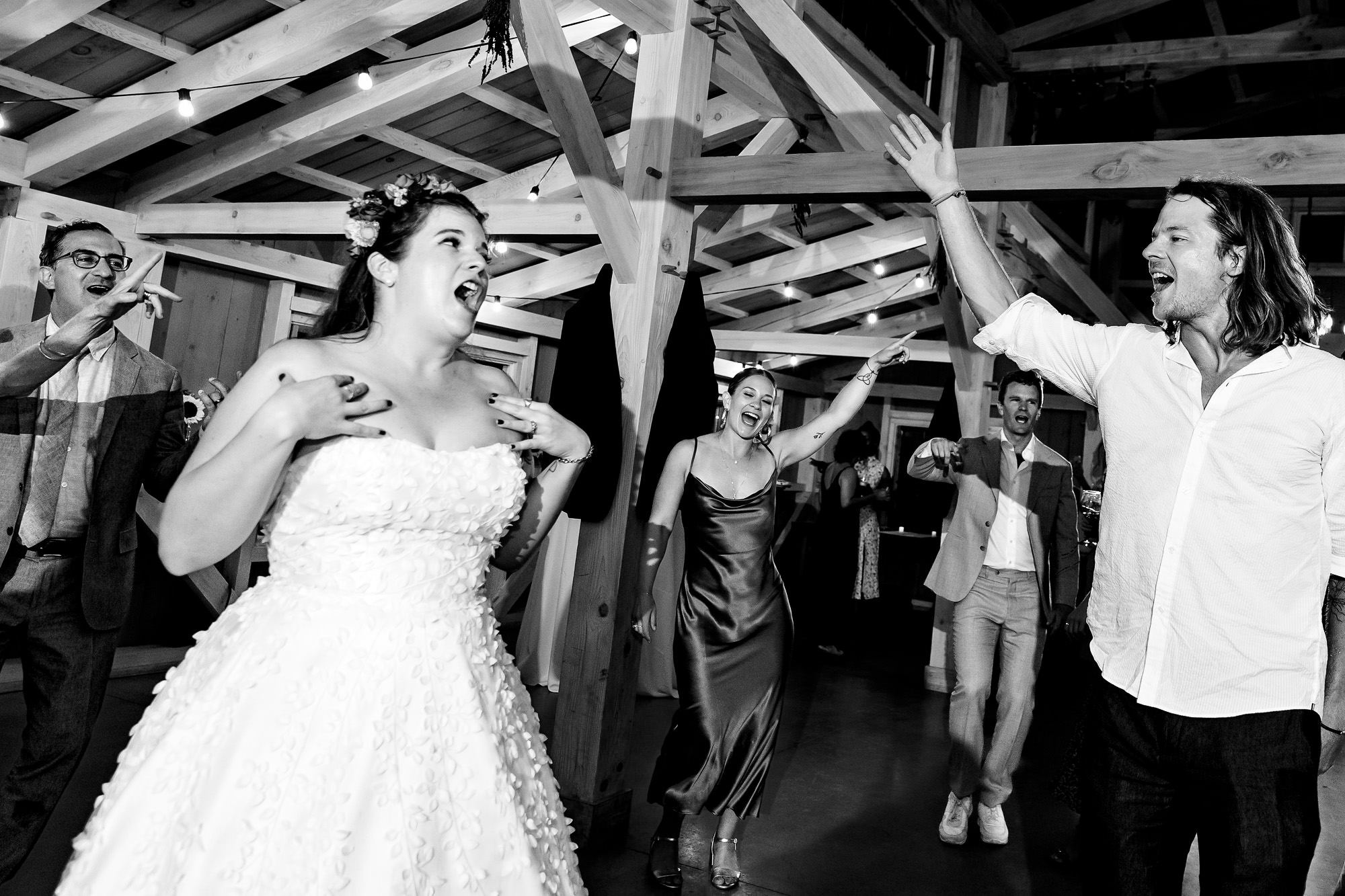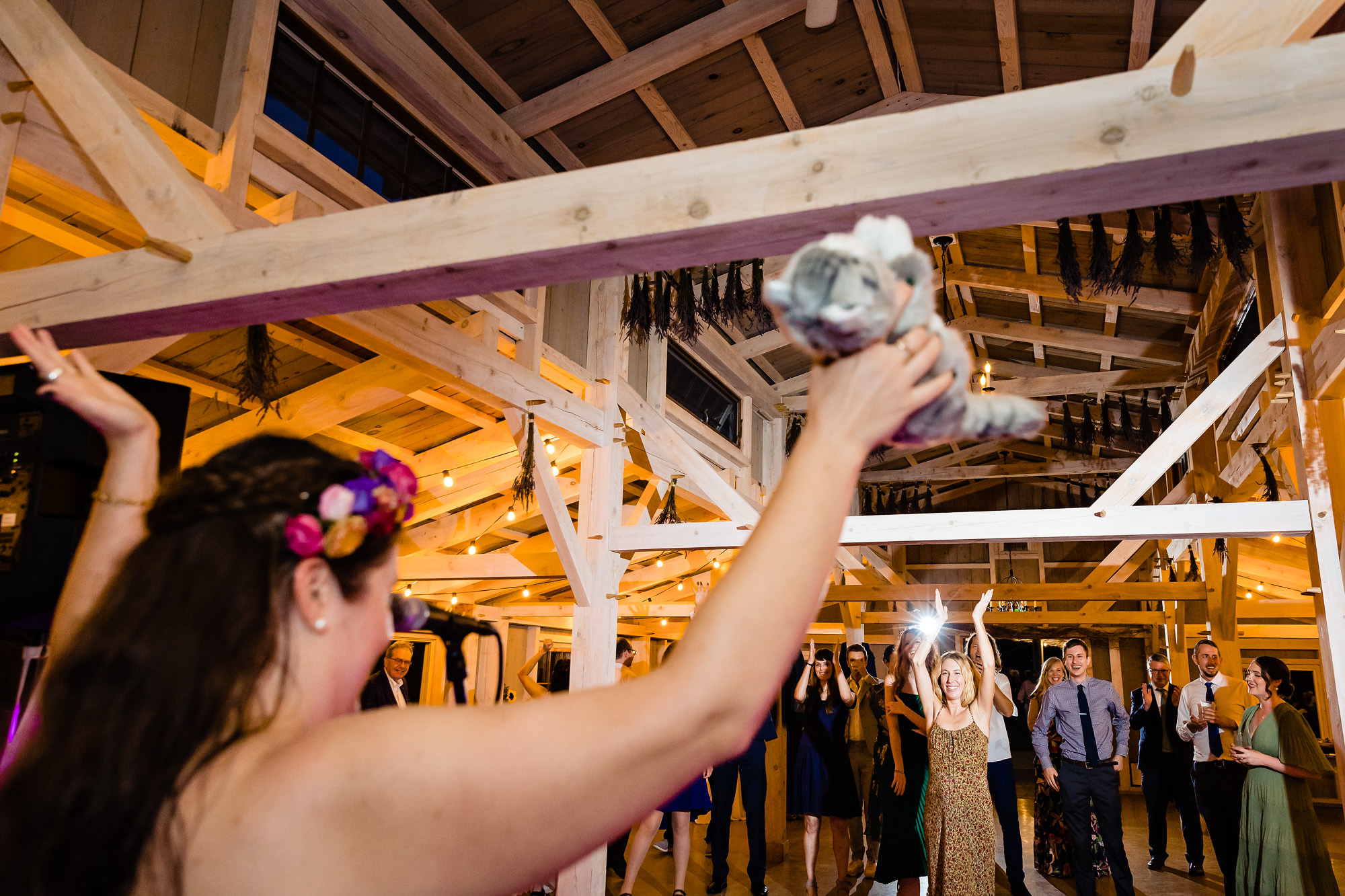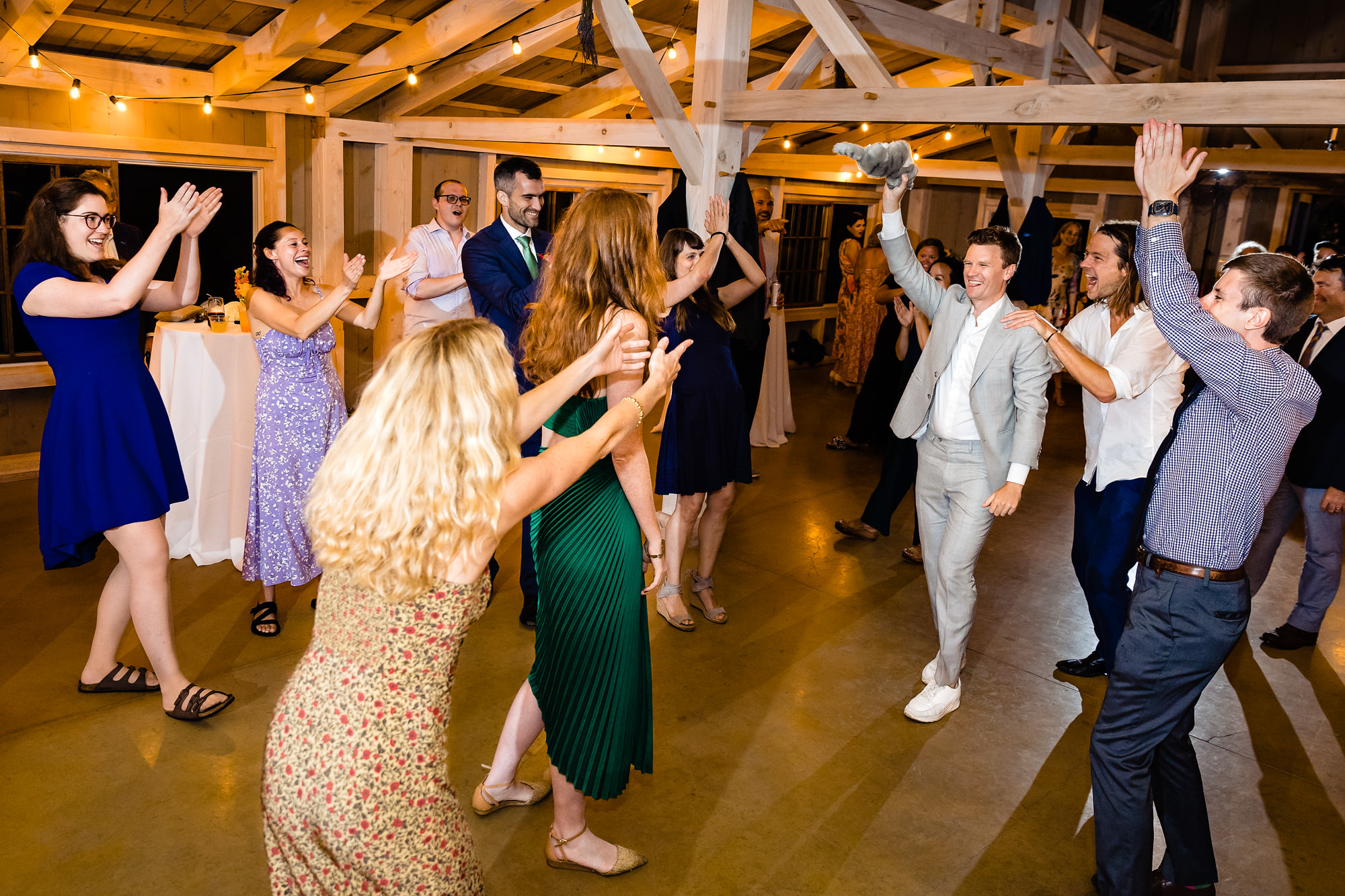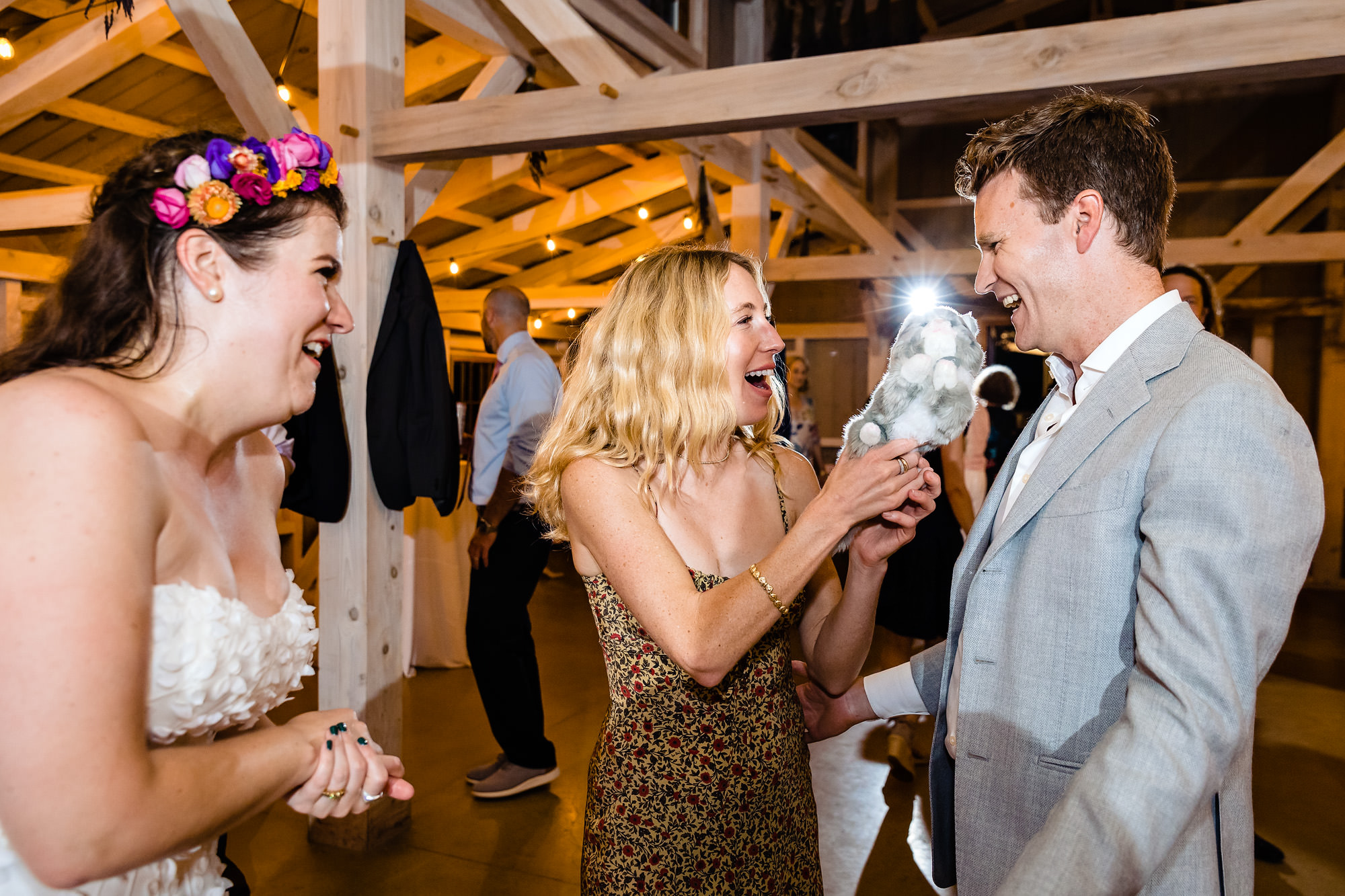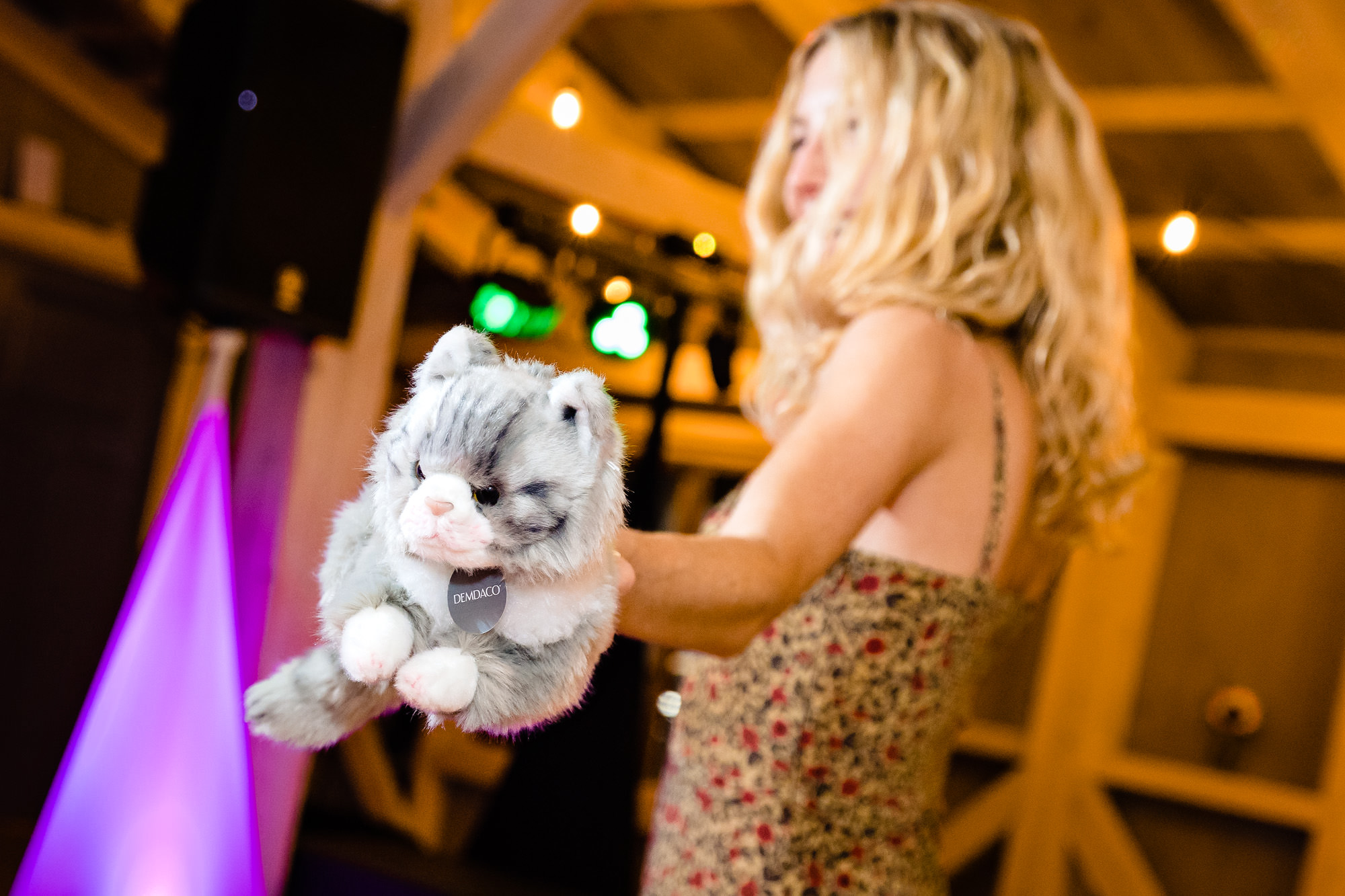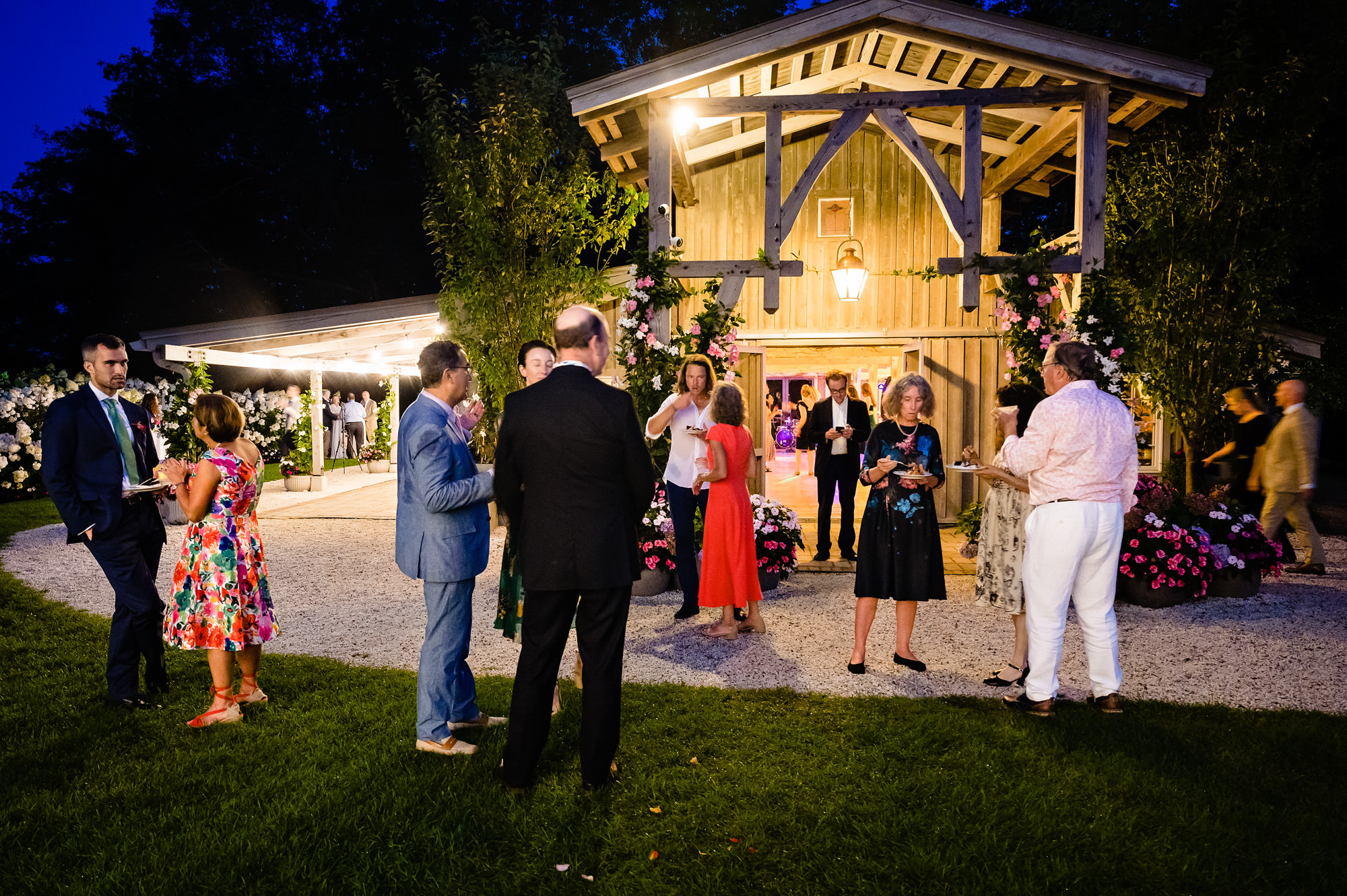 Vendors:
Venue: Marianmade Farm
Planner: Wendy Caron, Dragonfly Services
Photographer: Kate Crabtree Photography
Second Photographer: Kelsey Kobik
Caterer: Dandelion Catering
Band: Holly Heist
Officiant: Rodrigo Martinez (family friend)
Ceremony Musician: Helen Corkum (friend)
Baker: Village Baking Company
Florist: Bad Rabbit Flowers
Makeup: About Face
Diana's wedding dress shop: Kleinfeld Bridal
Diana's wedding dress: Anne Barge
Wedding Rentals: Wallace Events