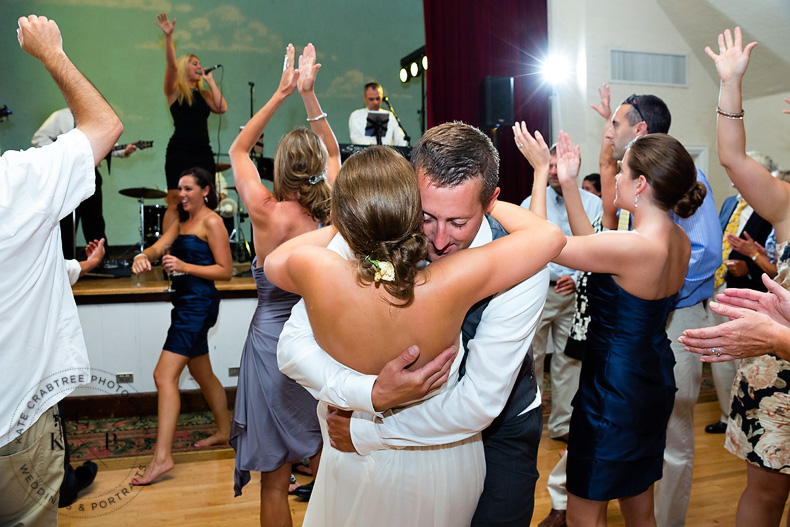 My favorite weddings are not necessarily those with the prettiest details, or the most perfectly choreographed first dance (although those can be fun, of course!). The weddings that often stick out in my mind after the season has come to a close are those that have a team of wedding vendors who are hardworking and interested in working together to make the wedding day flow seamlessly. I provide all of my booked clients with a carefully curated list of my favorite wedding vendors because I know when one of them is playing on my couple's team that the entire day will be easier for everyone, thus letting me focus on creating great photos. That's not to say that a vendor not on the list will not be awesome and a team player, but knowing I'll be working with a vendor who I trust and believe in is always an excellent sense of security.
To help you get to know some of my favorite vendors better I thought I'd begin an interview series on this blog. The first vendor I'd love to spotlight is Wavelength, an rockin' band that I've seen bring down the house at two weddings (and hopefully more to come)! Johnna Dionne, their manager, is kind, funny, and I always seek her out at vendor events with a big hug, so I wanted to start with her first. Read on to learn more about why Wavelength is so awesome!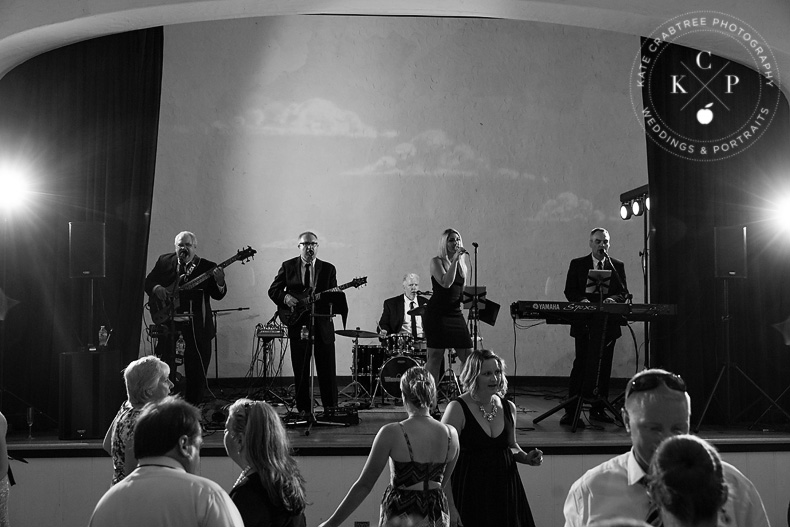 Tell me about Wavelength:
Wavelength is a 5-piece wedding and special events band. Featuring some of Maine's best musicians and event planning experts, Wavelength has been packing dance floors in Maine and New England for more than 15 years, establishing themselves as a respected, premier wedding band. The band's instruments consists of keyboards, guitar, bass guitar and drums, with male and female outstanding lead vocalists performing the best mix of music from the 50's to today. We love what we do and enjoy performing together to create the highest quality music and most memorable experience for each of our clients.
What types of music do you play?
We can play everything from ceremony, cocktails and dinner music, and we can create an unforgettable dance party. As versatile musicians, Wavelength is comfortable performing in multiple genres from light jazz, Motown, country, classic rock and 80's, to today's hits with energy and style that brings down the house. Striking the perfect balance with an expanding play list of classics to current hits, our collaboration of styles keeps the party moving and the focus on the dance floor. From Frank Sinatra to Bruno Mars, you can be assured Wavelength will have a perfect blend of popular favorites to dance the night away.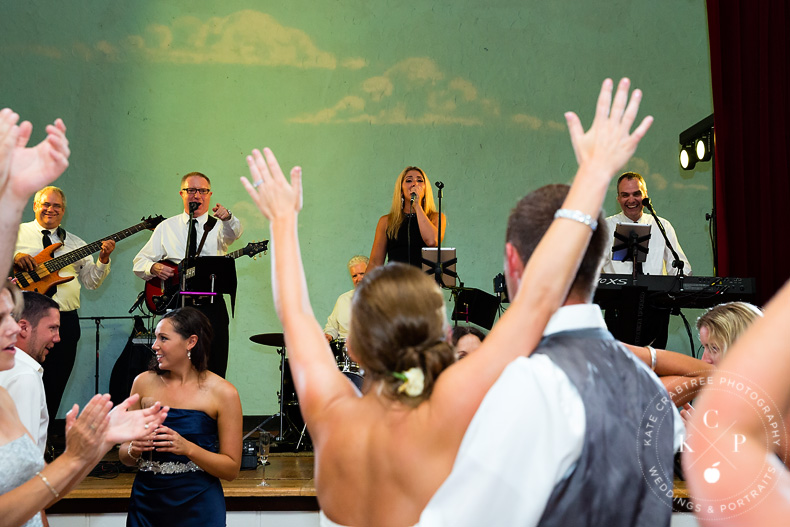 Why should a couple consider a band over a DJ?
Bands are great for couples who have determined that music is a top priority and will set the tone for the celebration. Most couples want a unique and personalized wedding and by selecting a band, the musicians will provide a one-of-a-kind performance. A band will have multiple personalities that will connect with each other to both energize your crowd while simultaneously creating an atmosphere for those guests who just want to watch the show. If your guests like to dance, a band can raise the energy up a notch and provide the vibe that they will remember. Some songs sound better live for this.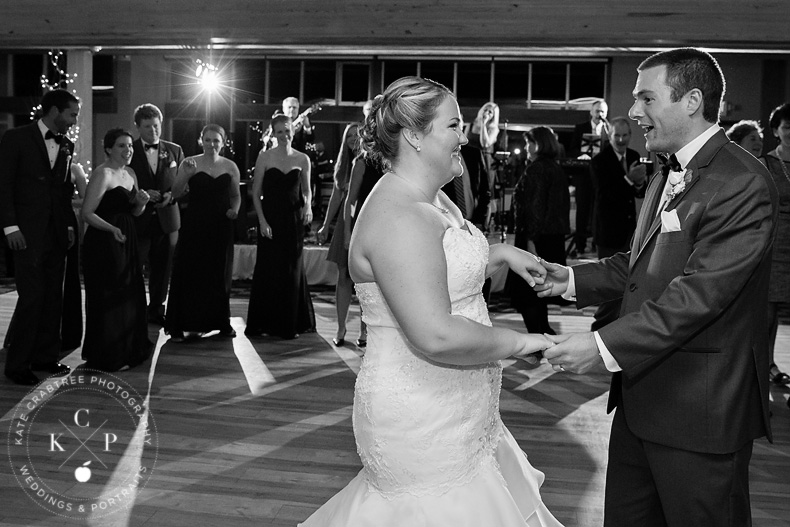 How can a couple tell if a band is a good fit for their wedding?
A couple will need to determine what style of entertainment suits their personality and guests best. Think about the ambiance you wish to recreate. Bands will vary by size, musical variety and price. Decide on a budget and do your research. Couples will need to research by listening to the music on the bands' websites, read reviews, and see if they connect. It's important to feel comfortable with your choice and trust the band's creative control. Also, look at the way the music is delivered. Check out the playlist for songs that you know and love, keeping in mind a multi-generational crowd. An experienced wedding band will select songs that naturally get people of all ages moving. Additionally, be prepared to budget for a band. Band prices vary by the number of musicians, experience and travel costs. You'll need to also consider the amount of guests expected and the space requirements of your venue.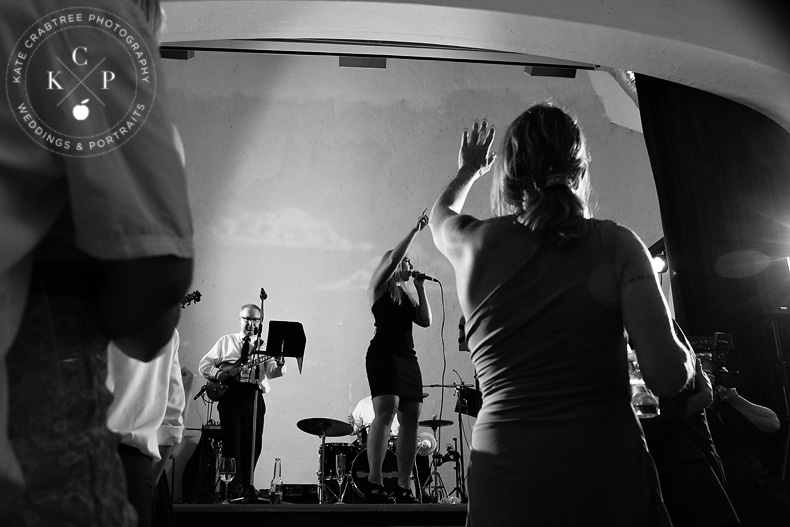 What questions should a couple ask a band that they are considering for their wedding?
How would you describe your style? How many musicians are in the band? What are the instruments and how many vocalists are in the band? Ask how long they have been performing at weddings. Does the band offer ceremony and cocktail hour ensembles? Are they willing to learn new songs and are they open to your likes and dislikes? Will the band provide a master of ceremonies? Does the band bring their own lighting and sound system? Are they familiar with the venue and do they travel? What are the space requirements? Are overnight rooms required? Do you have liability insurance? How many breaks does the band take? Will the band provide break music?
Thanks, Johnna, for your insights!