Laura and Ben spent many lovely summer days on the coast, particularly at Laura's parent's home in Blue Hill, Maine, scouring the rocky coastline for little, pretty pieces of sea glass. It was during one of these excursions that Ben proposed to Laura. Naturally, sea glass became a large part of their wedding, as you'll see below, and the metaphorical resonances of the preciousness and hard to find quality of the perfect piece of sea glass was not missed by me. Indeed, Laura and Ben have a special relationship, and chose to make their wedding day as unique as their connection to one another to really make their wedding more than just a wedding and more of a personalized start to the next stage of life. The two were married at The Lookout Inn in Brooklin Maine, which is one of my new favorite venues. I'll share more about it as this post progresses, but on with the photos!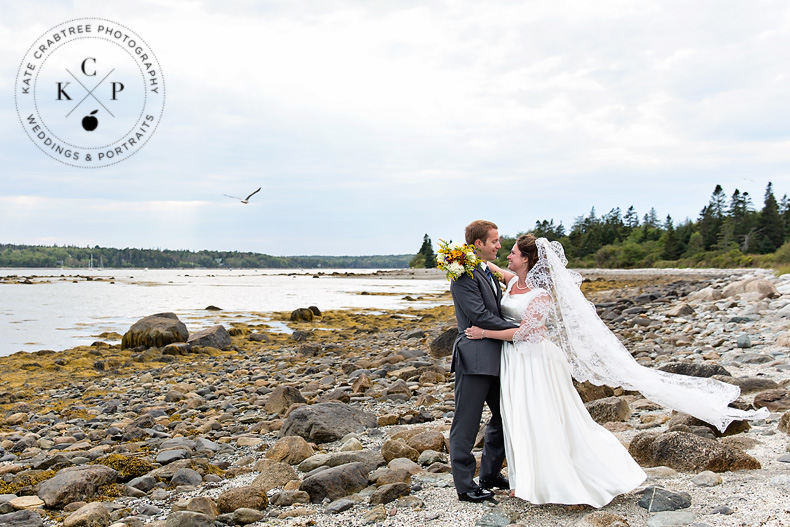 Laura got ready with her mom and bridesmaids, and I could tell she was a little bit nervous, but also excited. By the way-- Laura's wedding dress has been passed down and Laura is the third person to wear it (her mother and grandmother also wore the same dress to their respective weddings). Cool, right?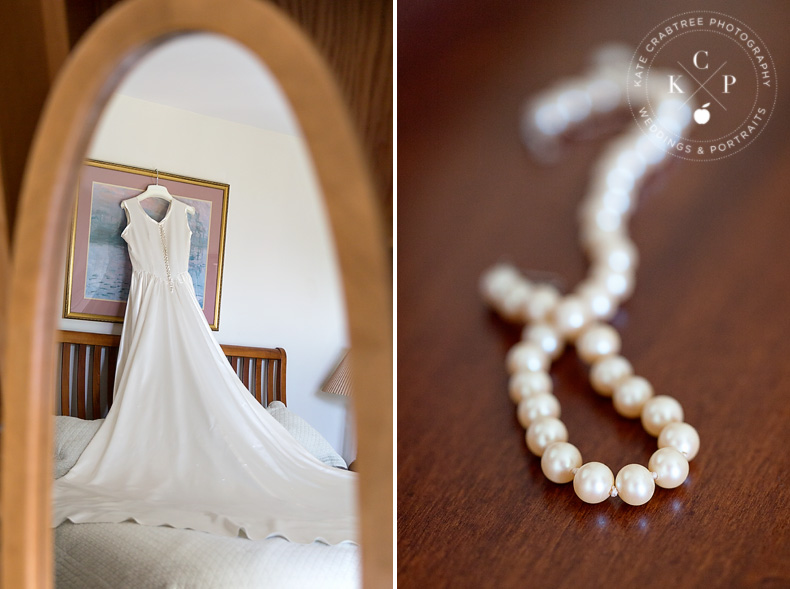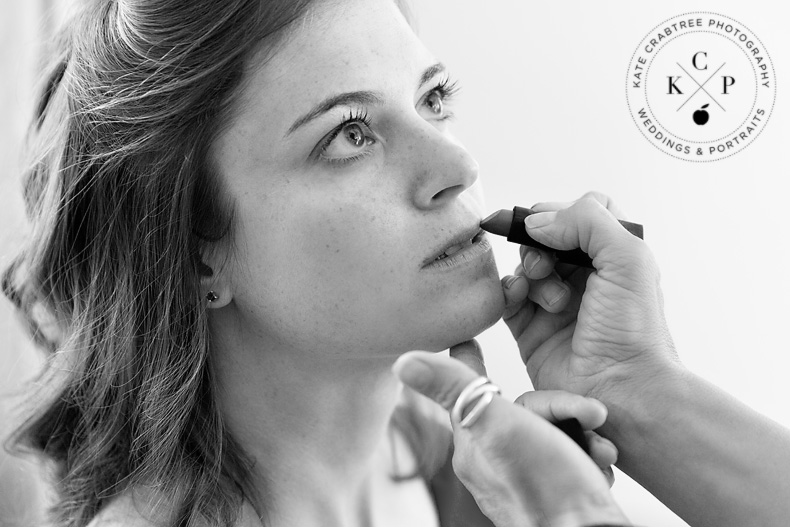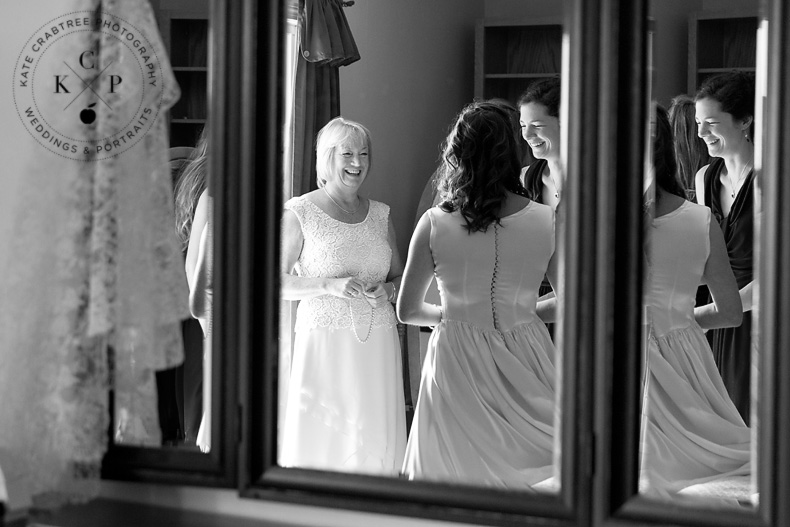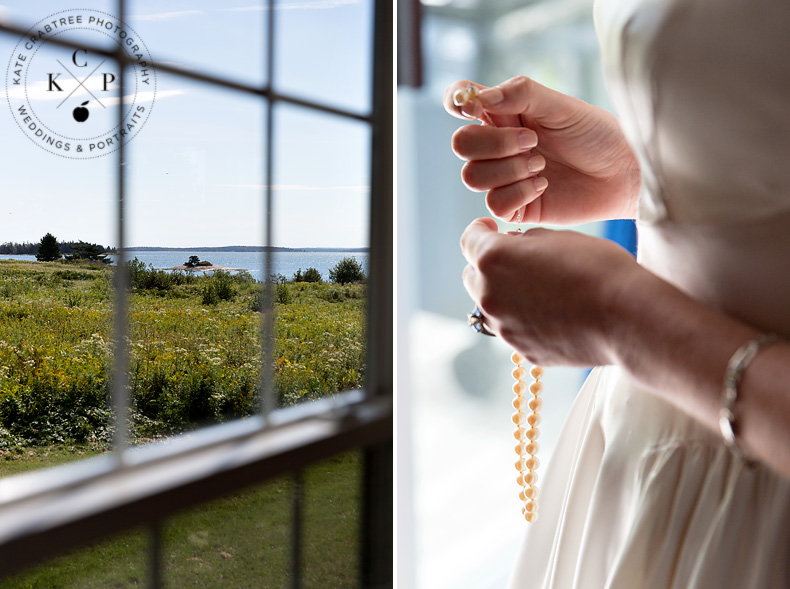 Meanwhile, Tammie photographed the guys, who enjoyed some scotch whiskey!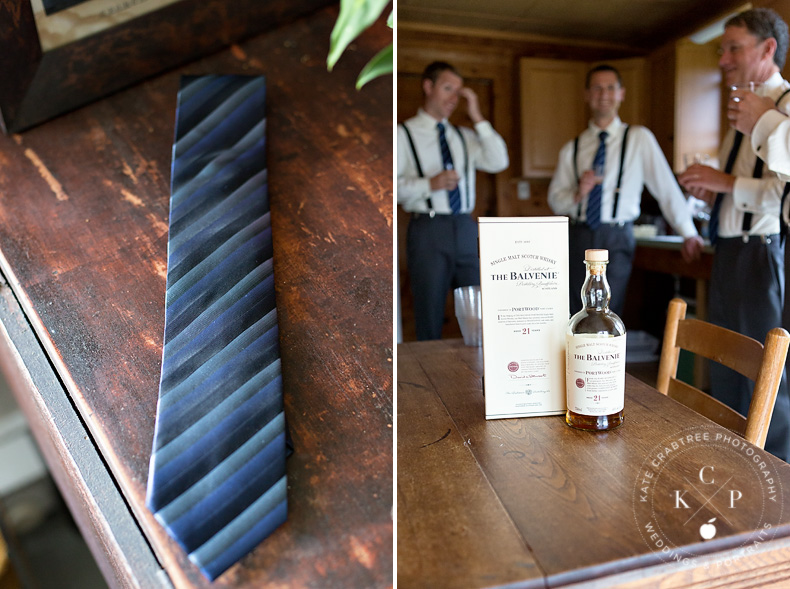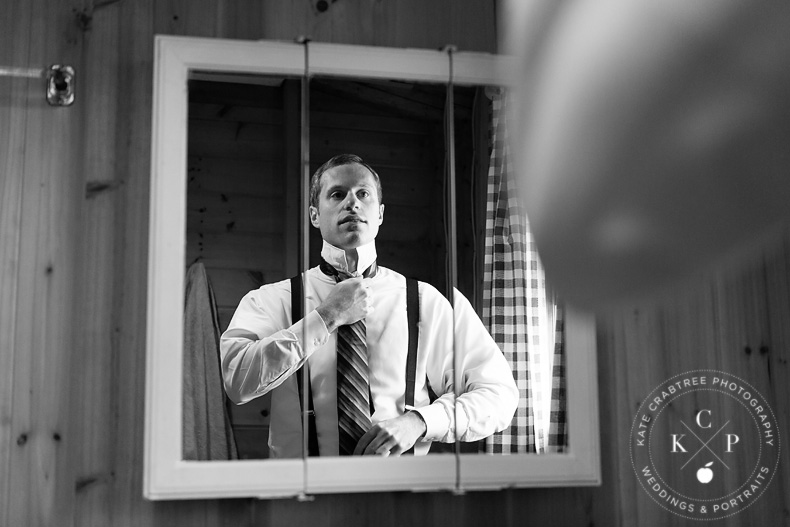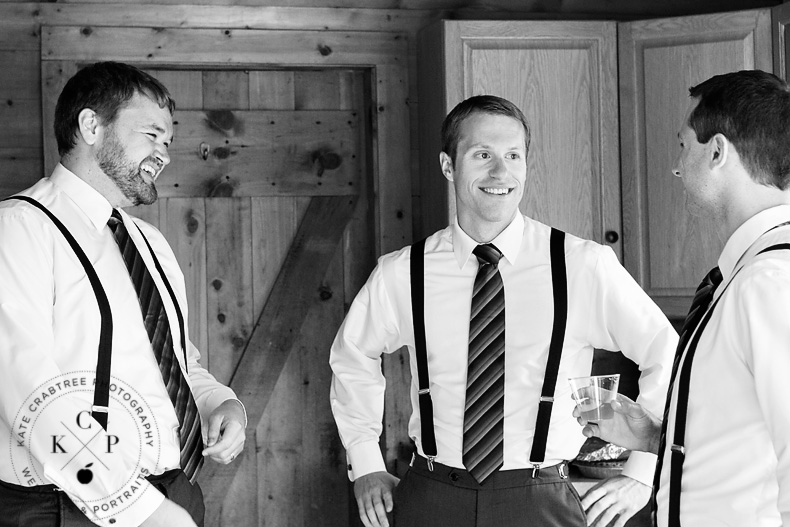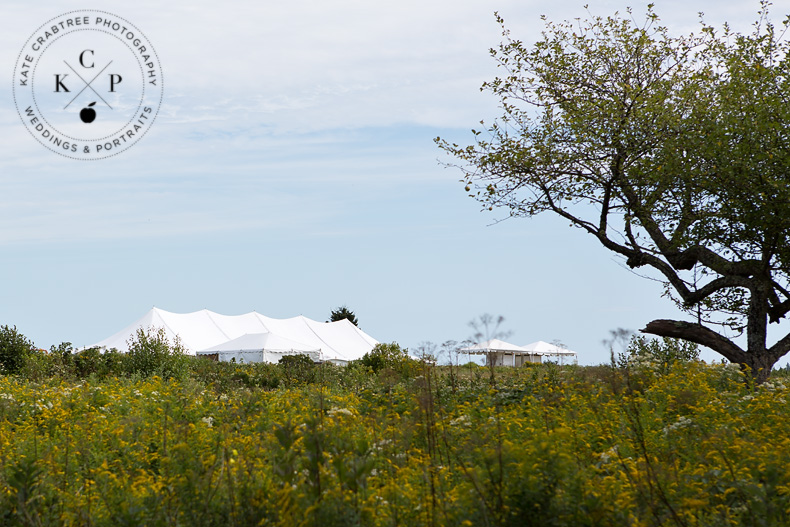 Laura and Ben opted to do a first look, in which they took a few minutes to just be with each other, alone (well, except for Tammie and me) before the ceremony. Afterwards, they told me how much they enjoyed it and how it calmed them down. First looks, if you have the time for them, can be awesome and can save time after the ceremony!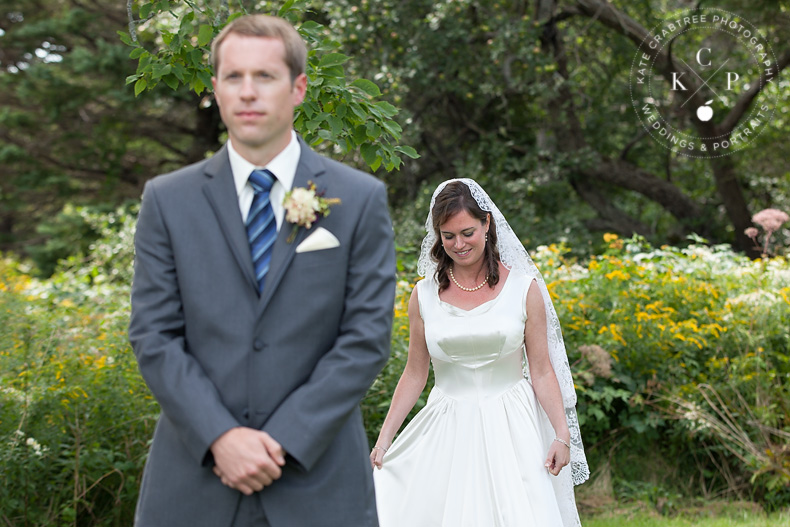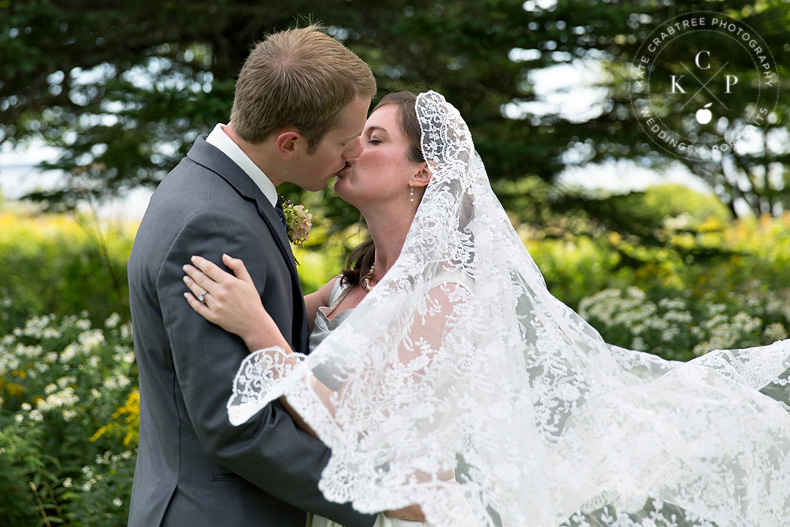 We had some time before the ceremony, so we did some wedding party and family photos.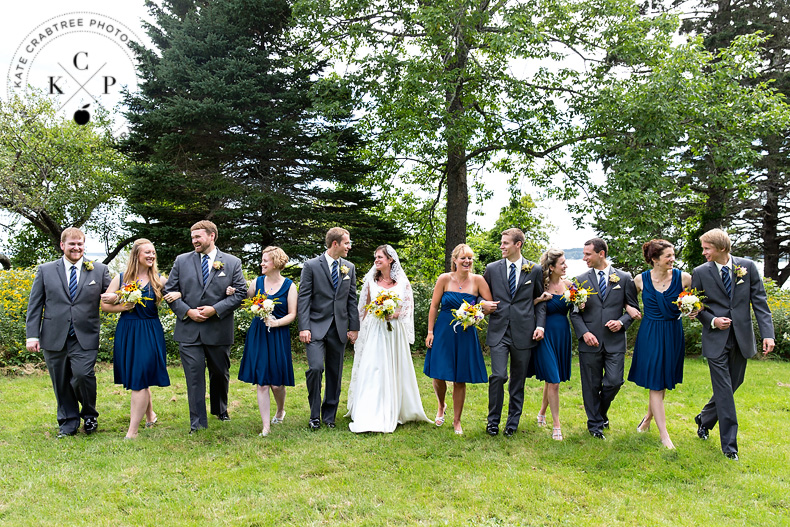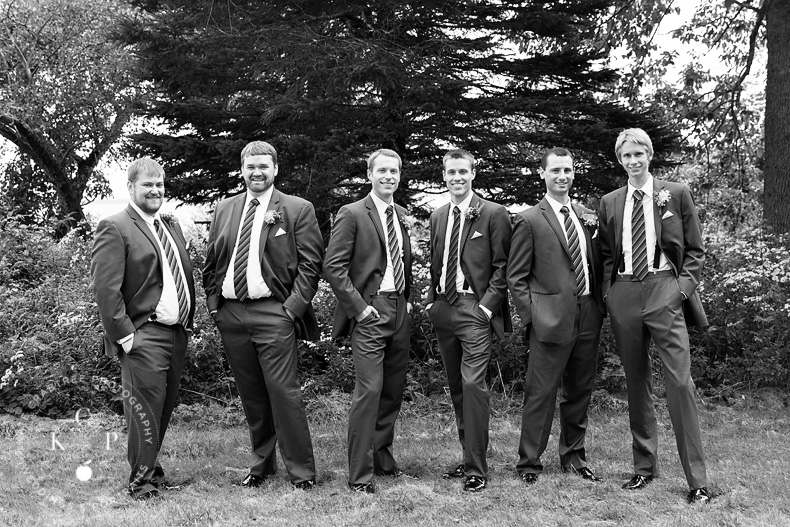 The florals, done by Dan's Flower Farm, were sweet and fresh.
The ceremony was an hour long affair, which included several personal touches that made their commitment to each other feel special and unique. Many of my couples are opting to do short ceremonies these days, but I'm a fan of longer ceremonies, as it allows me to be a bit more creative with my coverage-- if it's too short, I won't be able to play around as much!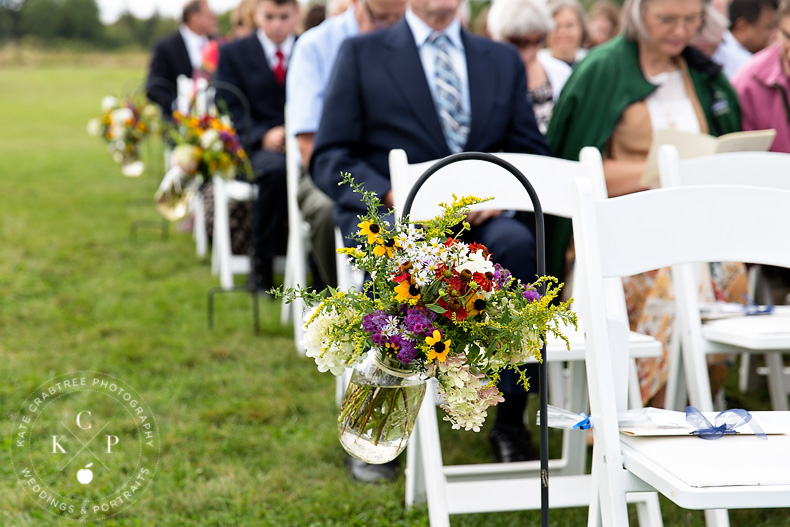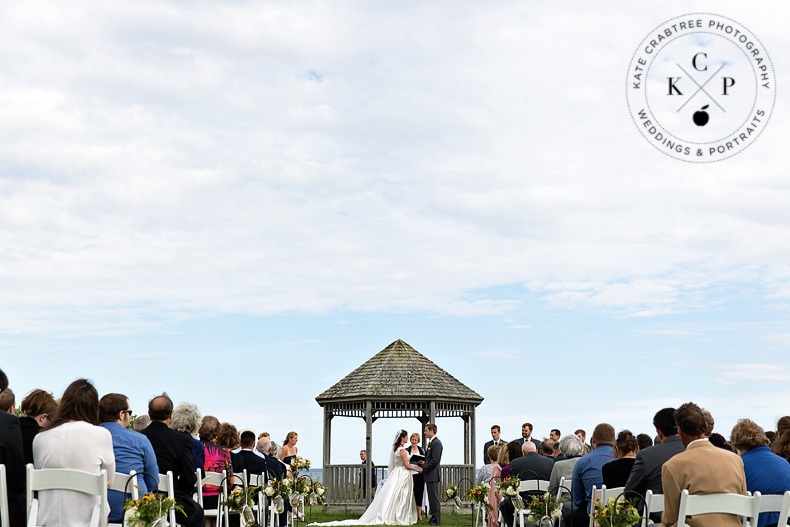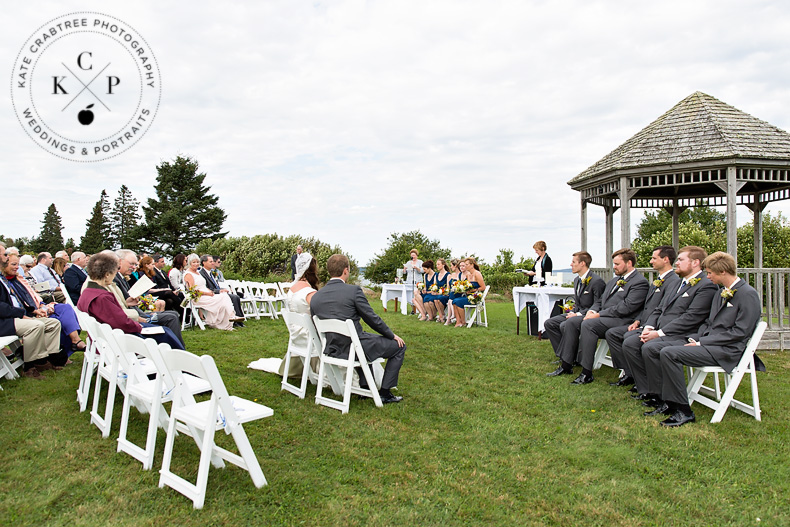 The highlight of the wedding for me was when Noel Paul Stookey, of Peter, Paul and Mary fame, sang The Wedding Song to Laura and Ben. What an awesome moment! He just so happens to be neighbors with Laura's parents!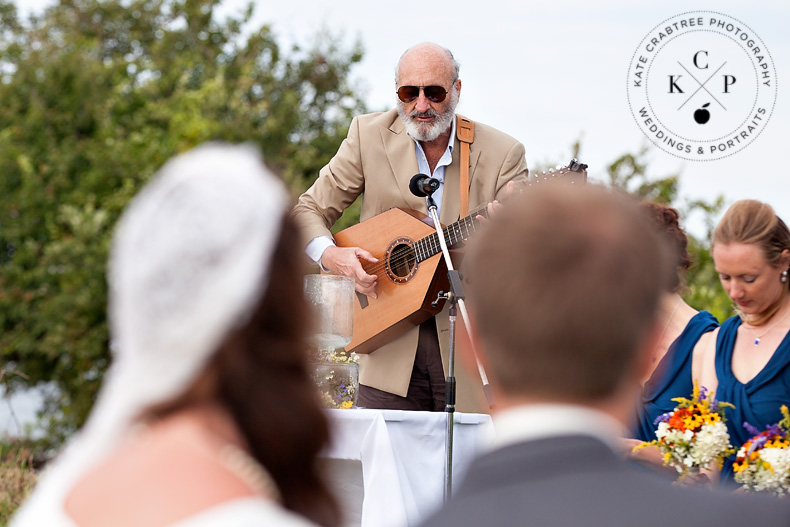 I photographed the first kiss from the aisle, but my second photographer, Tammie, got this great angle.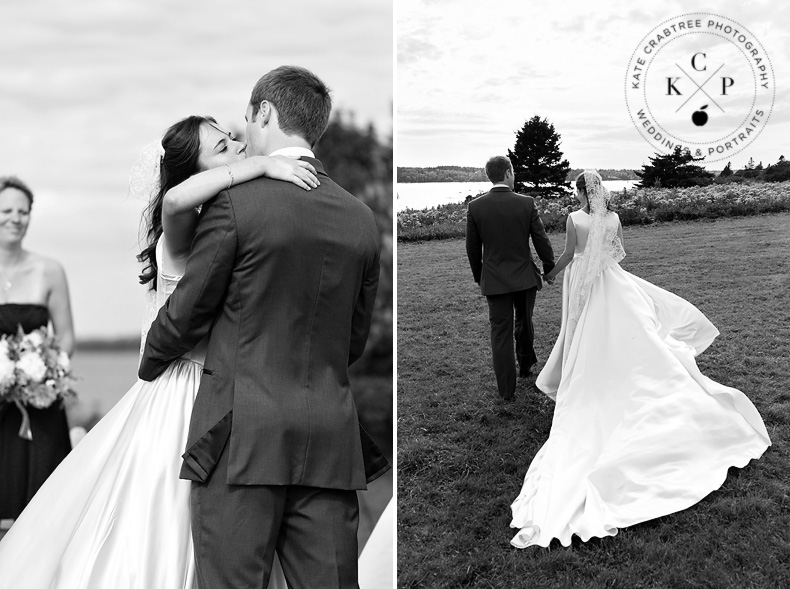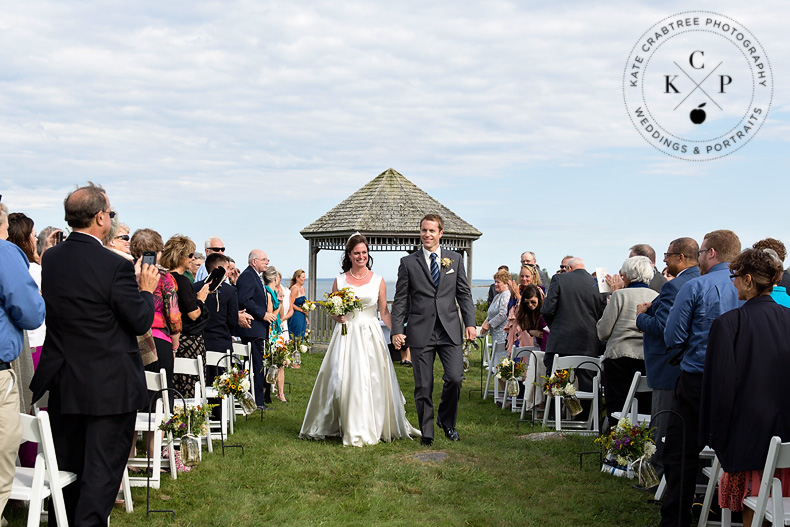 After the ceremony, guests were offered a glass of champagne and were asked to gather on the rocky coast. One of the Lookout Inn's cool features is a neat little path to an island with kissing trees that only appears during low tide. Laura and Ben scheduled their ceremony precisely so that after the ceremony they would be able to walk to the island and toast their guests in what they called "a toast to the coast." It was pretty cool.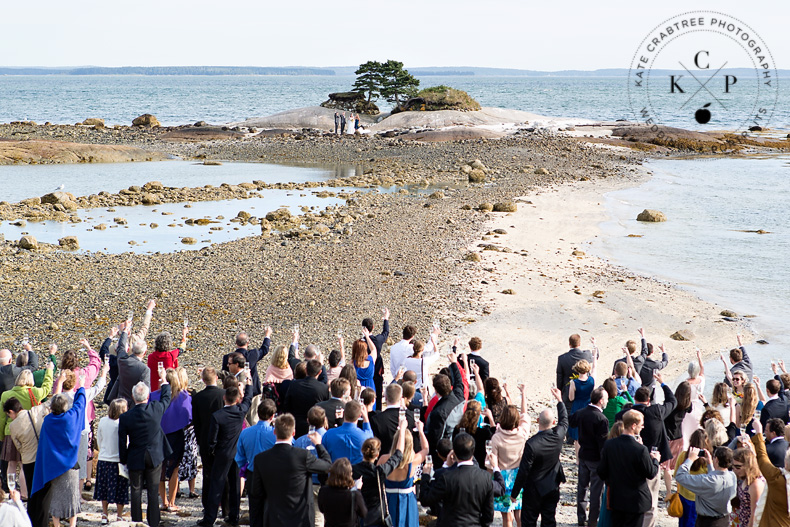 Jessie & Greg Boardman provided excellent music during the ceremony and while guests toasted to Laura and Ben.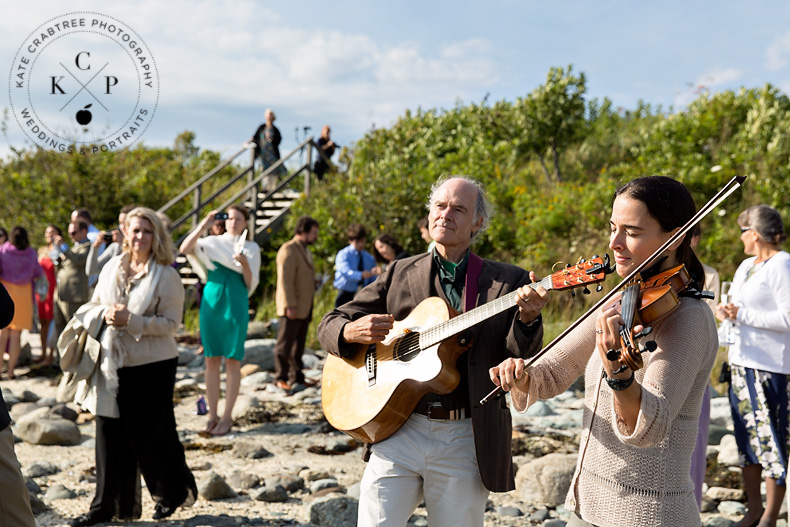 At this point, we had amazing skies-- overcast with some blue sky peeking through. We took a few portraits and then headed back to the party!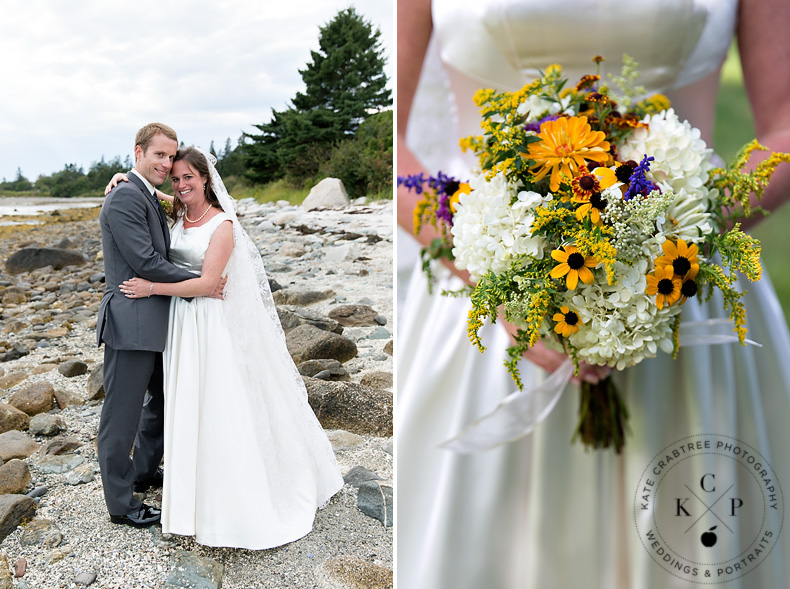 Laura and Ben used sea glass for their escort cards. Lovely!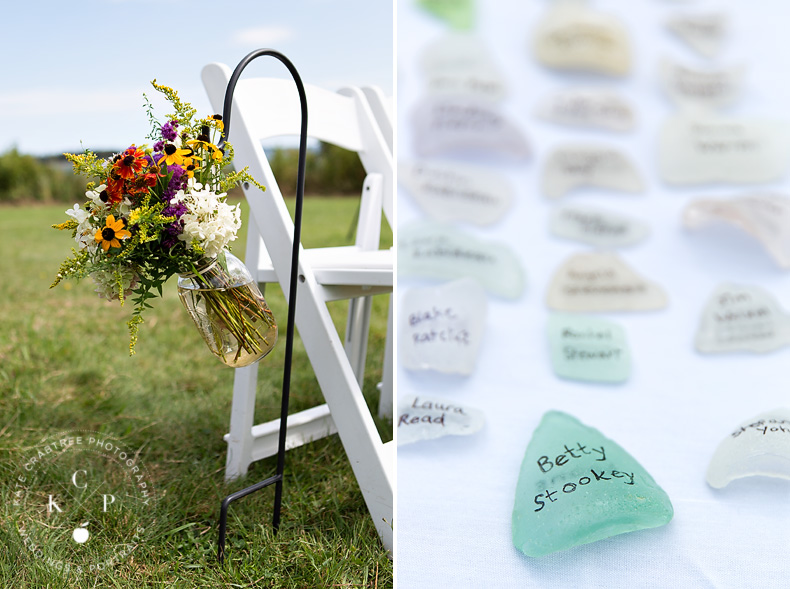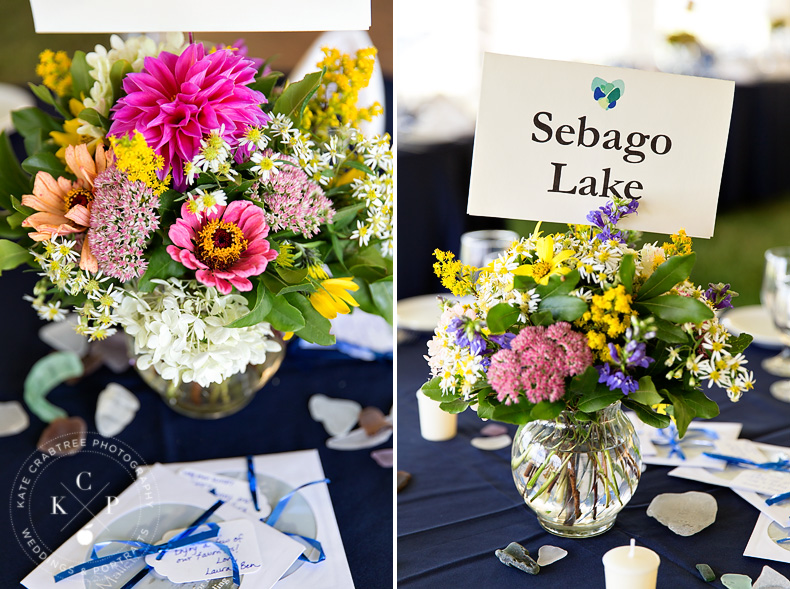 During the ceremony, Laura and Ben asked for each guest to leave a "sea glass blessing" - a word, or short phrase that would aide them in married life. Their parents and the wedding party read theirs during the ceremony and dropped them in the glass jar. This portion of the wedding was also a highlight of mine.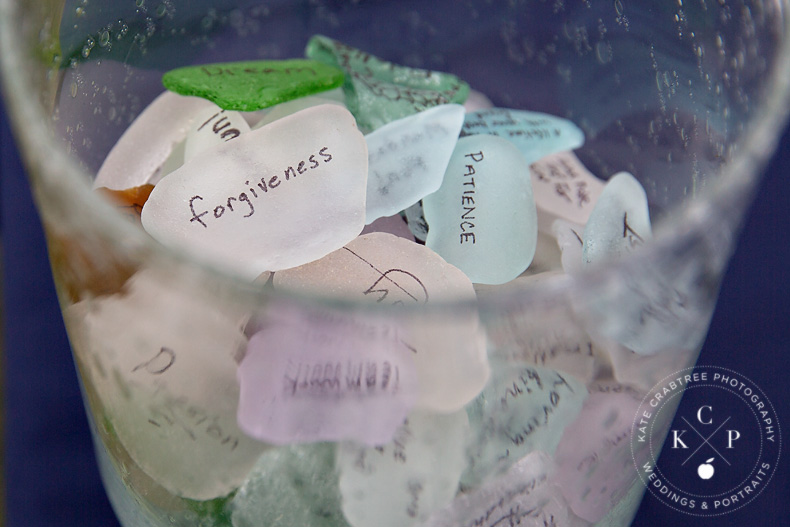 Laura was a bit nervous about the first dance, so when Laura, who was enjoying listening to the Dave Mallett concert during the beginning of dinner, felt moved, she decided to do her first dance right then and there. It was beautiful-- you had no reason to be nervous, Laura!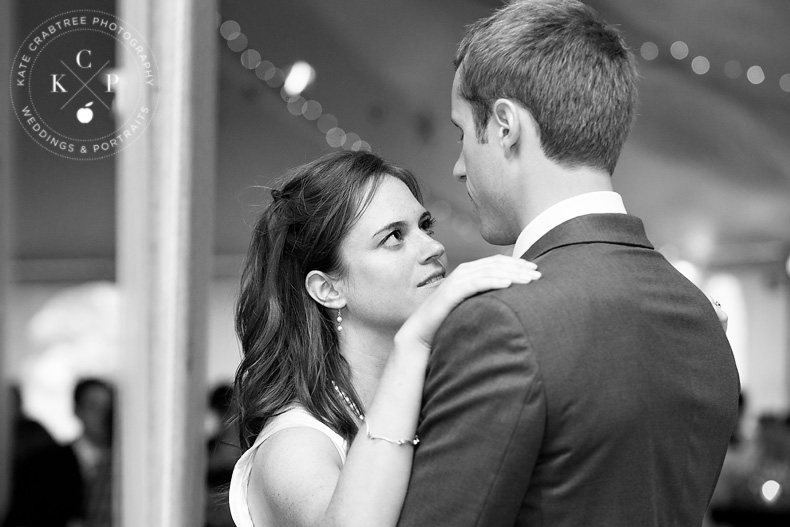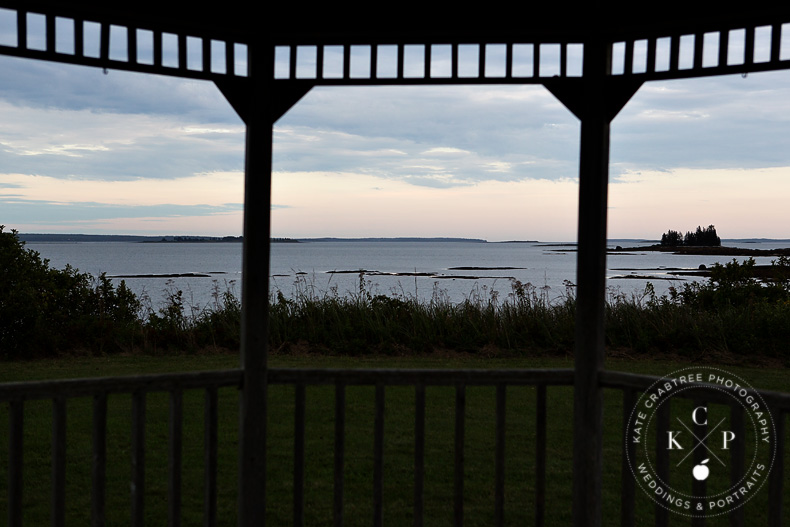 Lovely father/daughter and mother/son dances...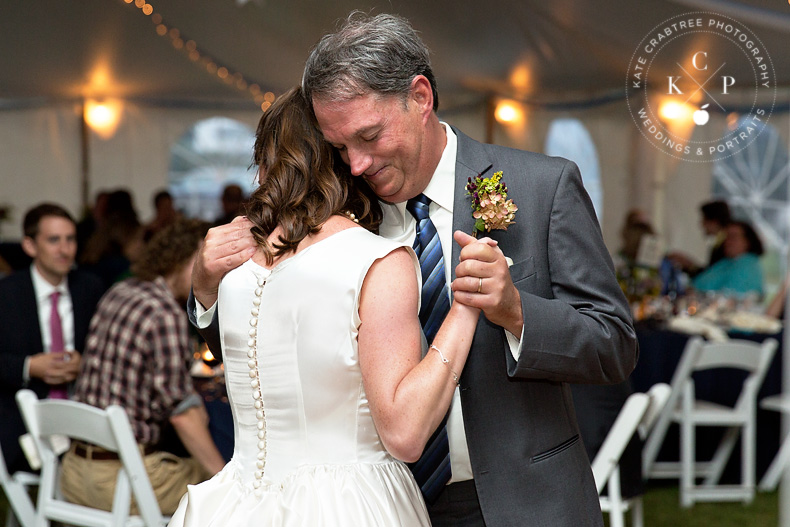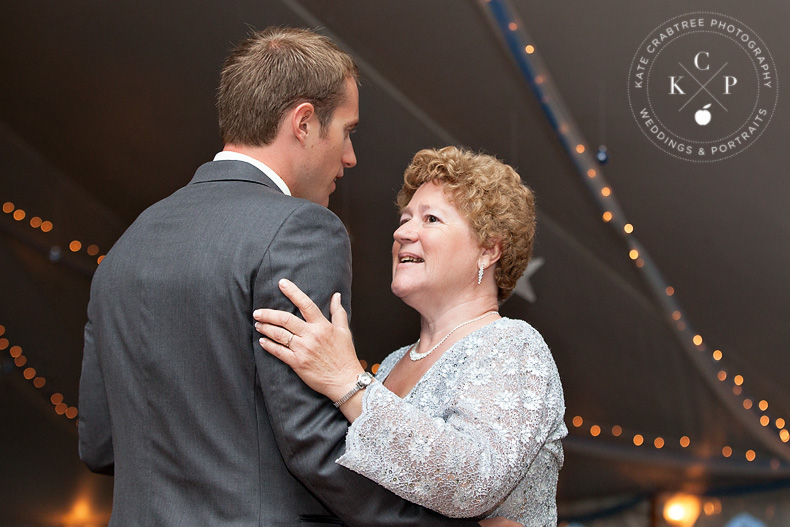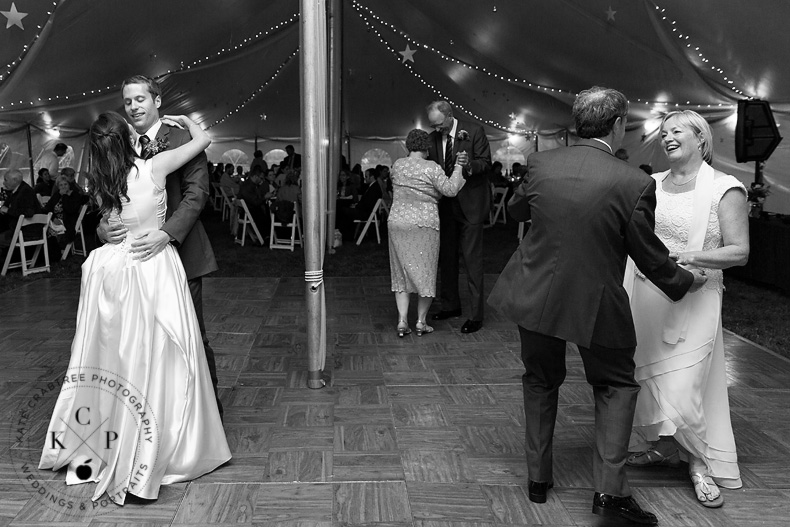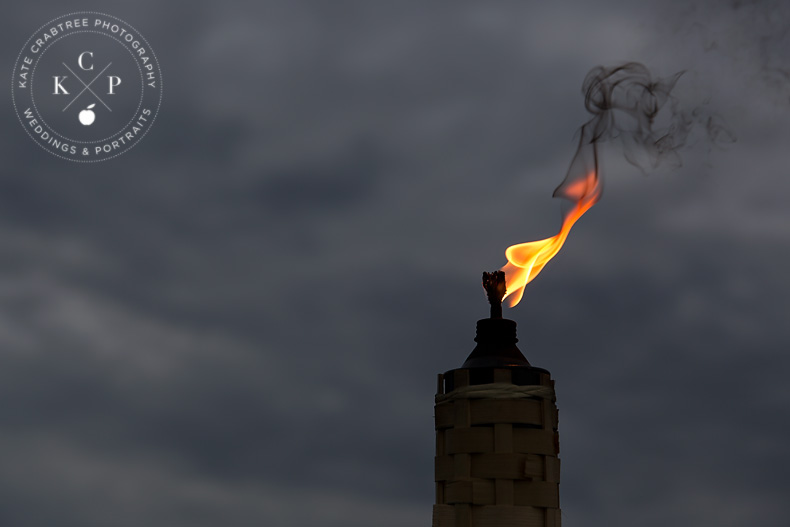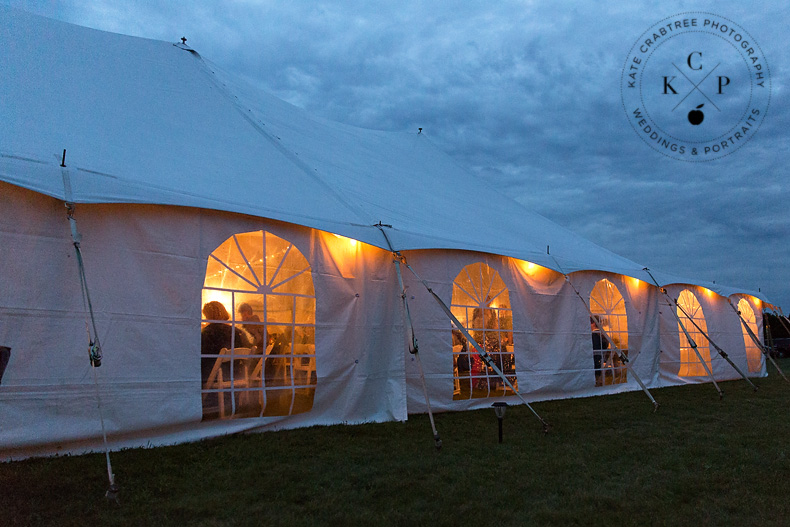 The toasts were a combination of sweet and hilarious. By the way-- let me add here that the catering was absolutely amazing. Let's be honest-- it's hard to cater for large groups, and I've been to many weddings, but this was one of the best meals I've had all season. The catering was done by The Lookout Inn.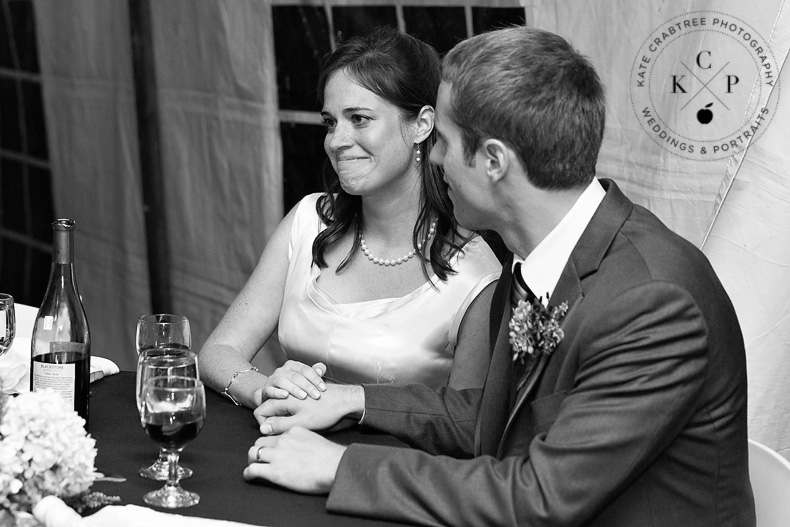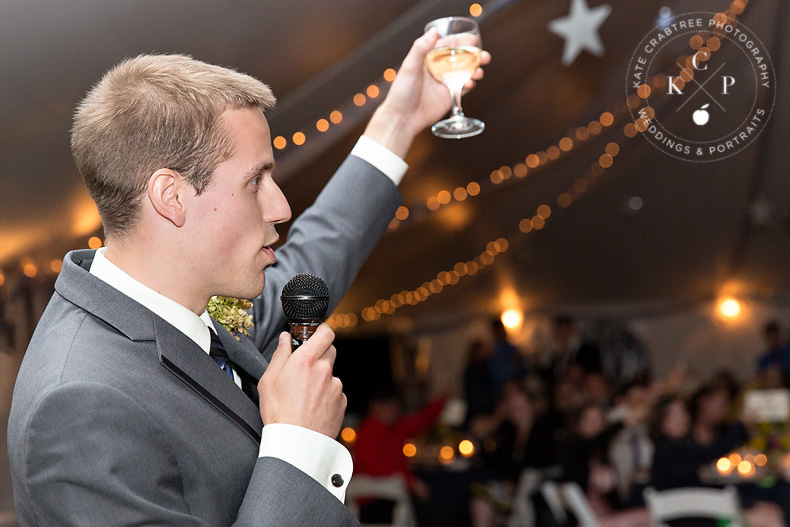 DJ Bob Potts took over for the rest of the evening and the dance floor was absolutely packed for the rest of the night, which is always wonderful!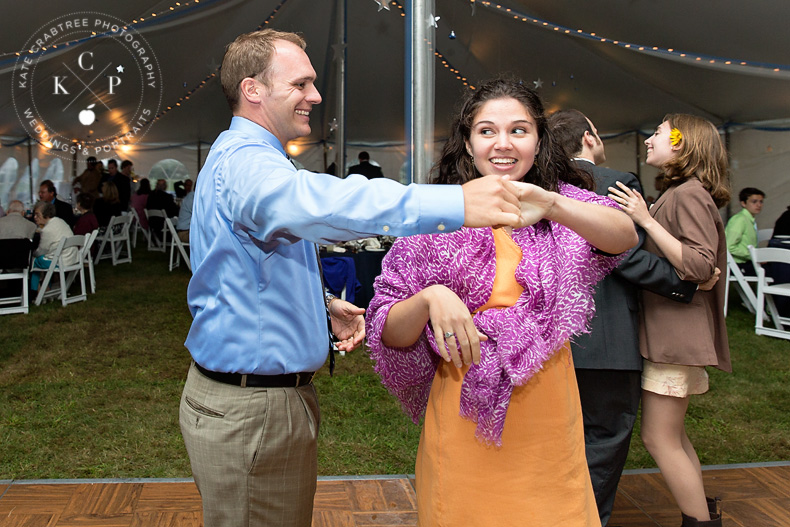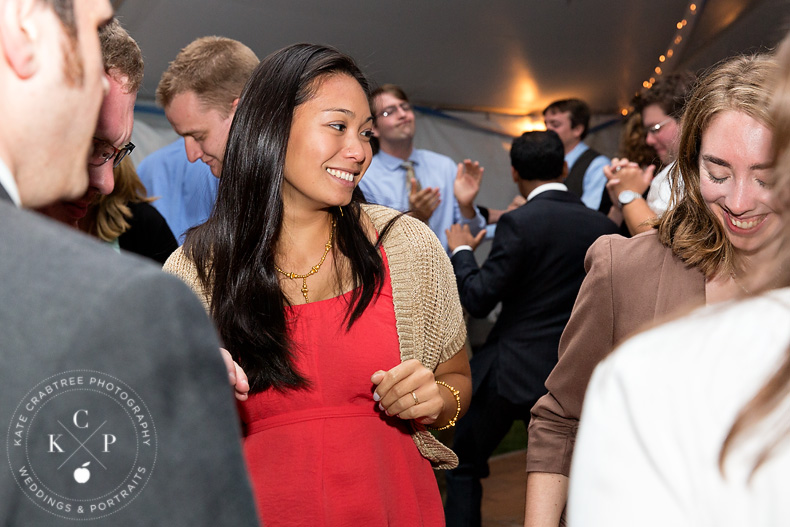 But wait, one more surprise! There was an ice cream bar. Yes, an ice cream bar. Can this wedding get any better? I think not!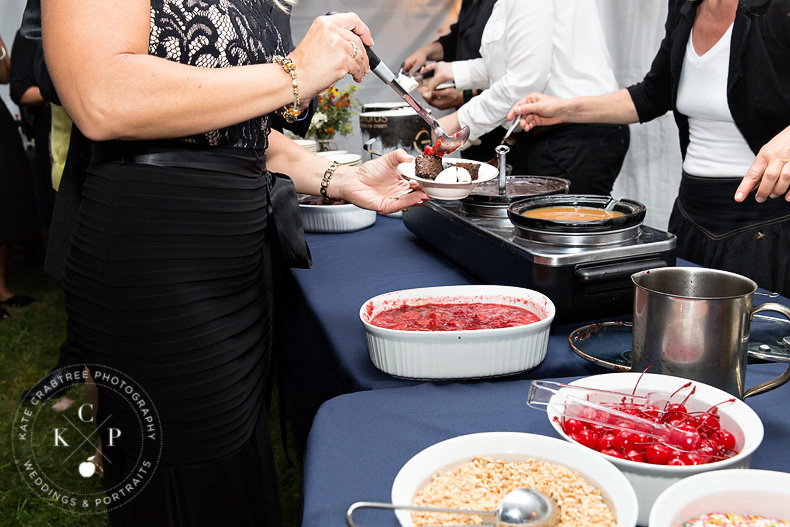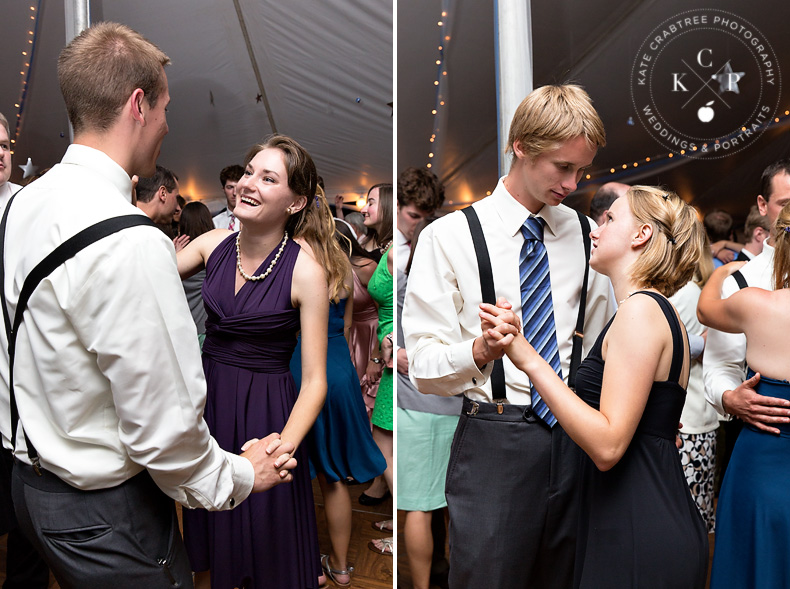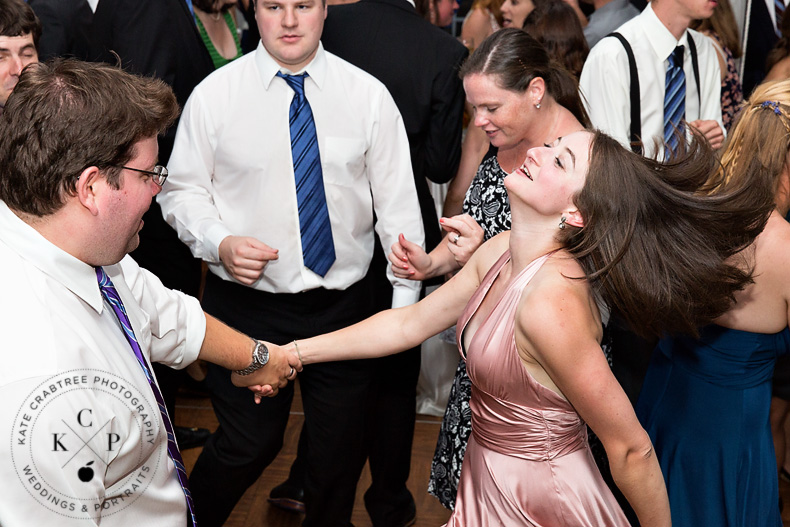 Thank you for having me be a part of your wedding day, Laura and Ben. It's a day I will never forget.
Wedding Vendors:
Venue: The Lookout Inn, Brooklin Maine
Caterer: The Lookout Inn
Baker: The Flour Shop and Pamela Lakin
Florist: Dan's Flower Farm
Suits: Men's Warehouse
Makeup: Donna Warren
Hair: Donna Warren
Stationary: Twisted Limbs Paperworks
Ceremony Music: Jessie and Greg Boardman
Ceremony Singer: Noel Paul Stookey
Band: Dave Mallett Band
DJ: Bob Potts
Wedding Rentals: Granville Rental