It had been years since I had last been to the Kenduskeag Stream Canoe Race, and I had been really wanting to go, so I dragged Tony down to the rapids area closest to our apartment and settled in. It was a windy, brisk day, but it only added to the excitement.
You see, I wanted to see a canoe or kayak tip over, and with the winds ever so fierce and the water only just above freezing, the race seemed even more precarious. Surely many of those racers' hearts were in their throats as they tackled those rapids. Many of them actually cheered in celebration as they cleared the danger zone. I felt all warm and fuzzy when I heard those cheers.
One person went under, and, of course, it was the one canoe I decided to watch and not photograph. The poor guy was clearly unhappy, and I felt bad for him. I wasn't quite as entertained by his plight as I thought I would be, and I think it was because he was the only one in his canoe. I wondered if he ended up completing the race. I hope he did.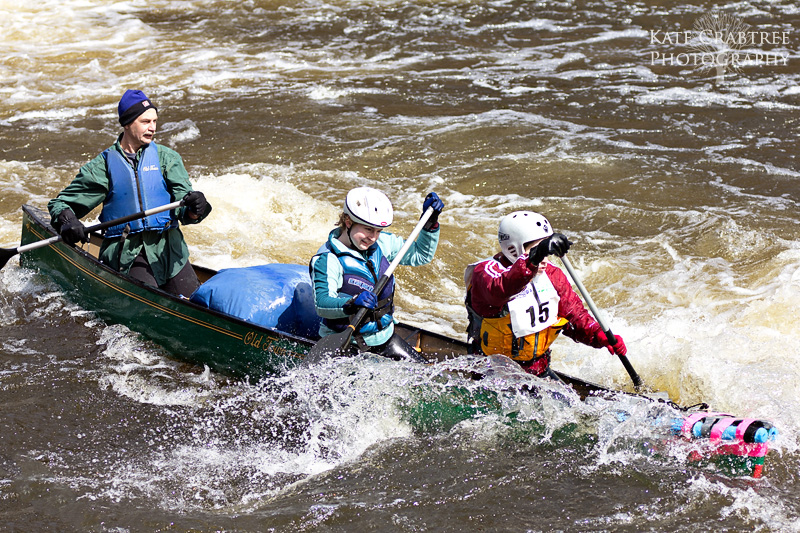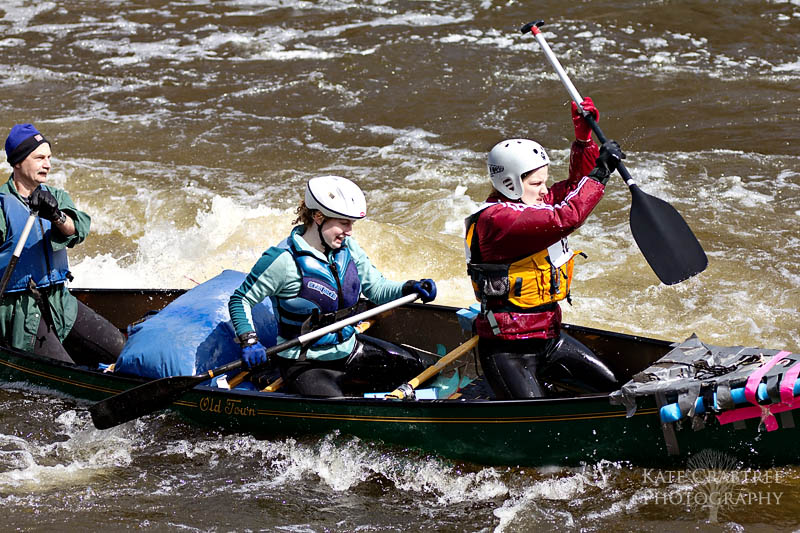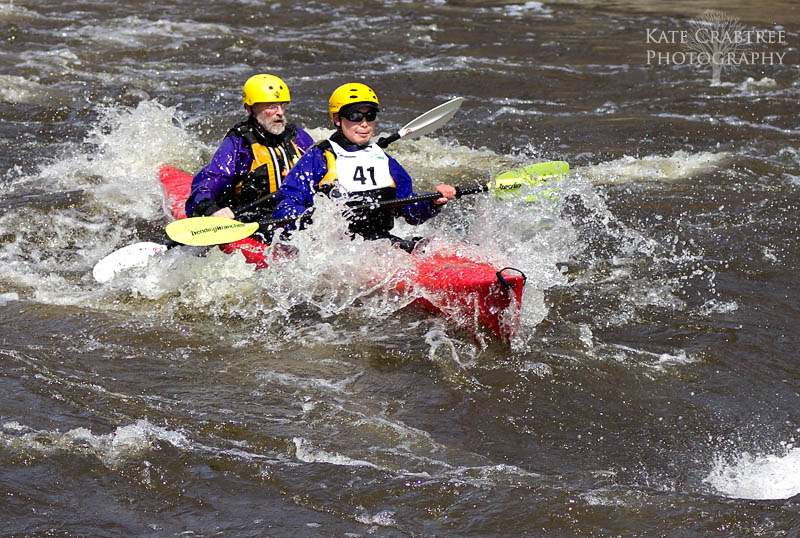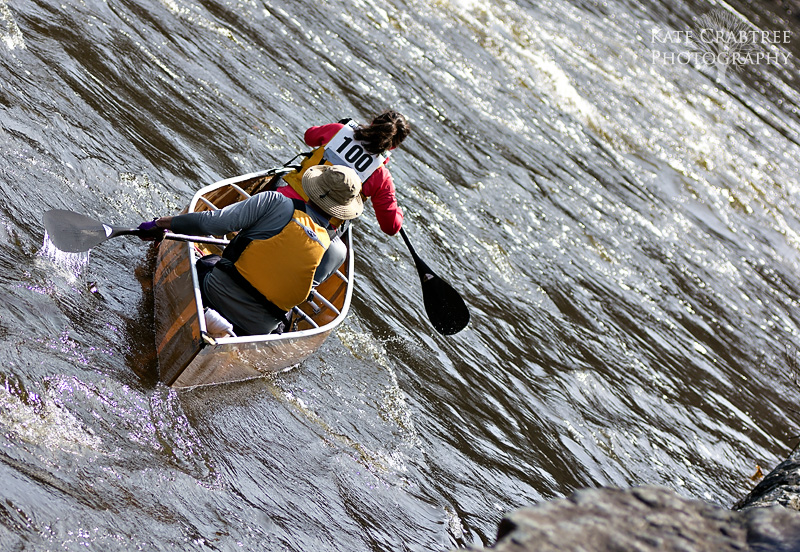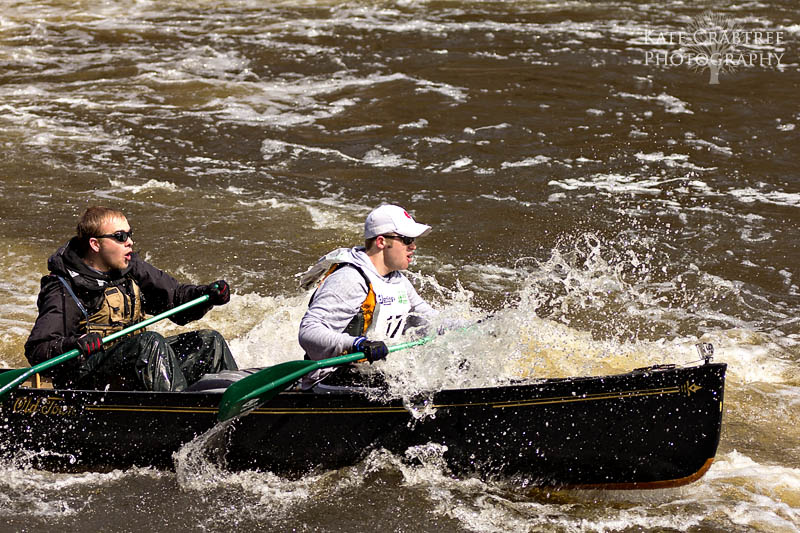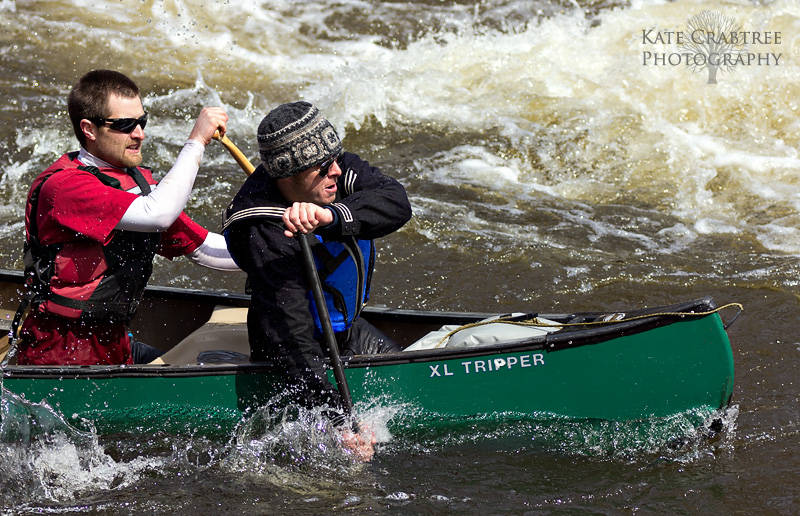 And last, but not least, the Gumby canoe. These guys have been running the race for long as I can remember. I was hoping to get the chance to see them, and I did. Naturally, once they passed the rapids, I yelled "YEAH GUMBY!"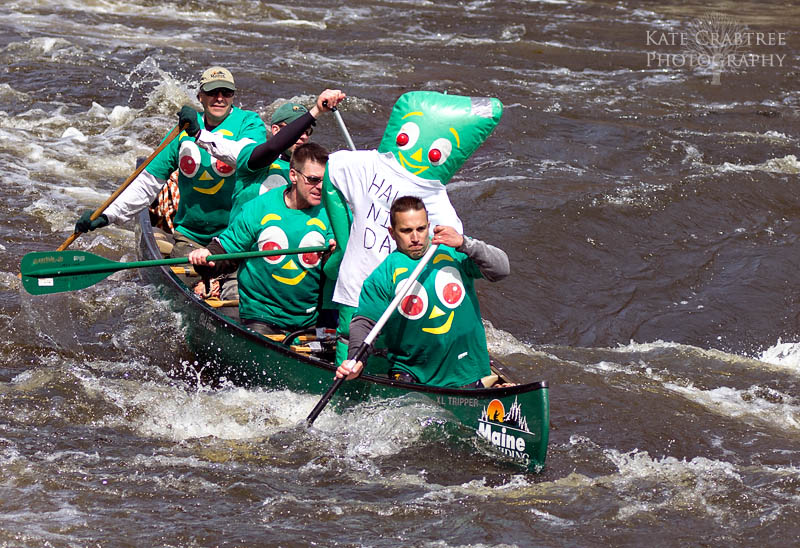 Unfortunately, I didn't see my cousin (who is always one of the top finishers and known for being the guy who does the race with no shirt-- what a crazy guy!) but it was a lot of fun to see everyone clear the rapids. I'll be there next year.