I was very excited for Travis and Greg's wedding because I had shared such a joyous time with them at their Ogunquit Maine engagement session. It had taken place in June, which was such a rainy month this year, but we met up during an unusually sunny day to make some cliff portraits on the Marginal Way. I remember how warmed I felt by both the sun and their playful connection with each other, and eagerly looked forward to their wedding weekend in September.
I arrived on Friday to photograph their welcome dinner, which took place at The Rangeley Inn. Not only did I get to know Travis and Greg's loved ones, some of whom traveled halfway across the globe to spend the weekend with them in Rangeley, but we witnessed a magnificent sunset. We briefly left the inn to take some portraits at an overlook, then I captured a casual dinner where guests mingled over food and drink.
After wandering Rangeley on Saturday morning (it's such a lovely small town!), I met up with Travis and Greg in Travis' apartment in the The Rangeley Inn (Travis owns the inn, which made it an ideal spot to host his wedding). The pair helped each other get dressed, and we then walked to a few spots in town, taking portraits. The light softened for their ceremony, which was headed by a local friend, Stephanie Barea, who just so happens to own the fabulous local cafe, The Rangeley Hideaway, that I'm still thinking about. She created a wonderful, centered atmosphere, while Travis and Greg spoke of their love for one another. Greg's voice broke as he shared that he wished he had met Travis sooner, and I felt so lucky to be in their presence at that moment.
After dinner and some toasts, I convinced Travis and Greg to hop in to a canoe for a quick paddle. I was thrilled when they agreed, as the light and sunset were stunning, and we caught the very last golden light as they paddled around the property on Haley Pond in a classic Old Town canoe. PS- when in doubt, you should always hop in a boat on your wedding day!
Mixology made the dance floor come alive, and I was sad to leave at the end of the night, but was happy to see Travis and Greg's friends and family having such a wonderful time. What a wedding!
Here's a few of my favorite photos from Travis and Greg's wedding day. Enjoy!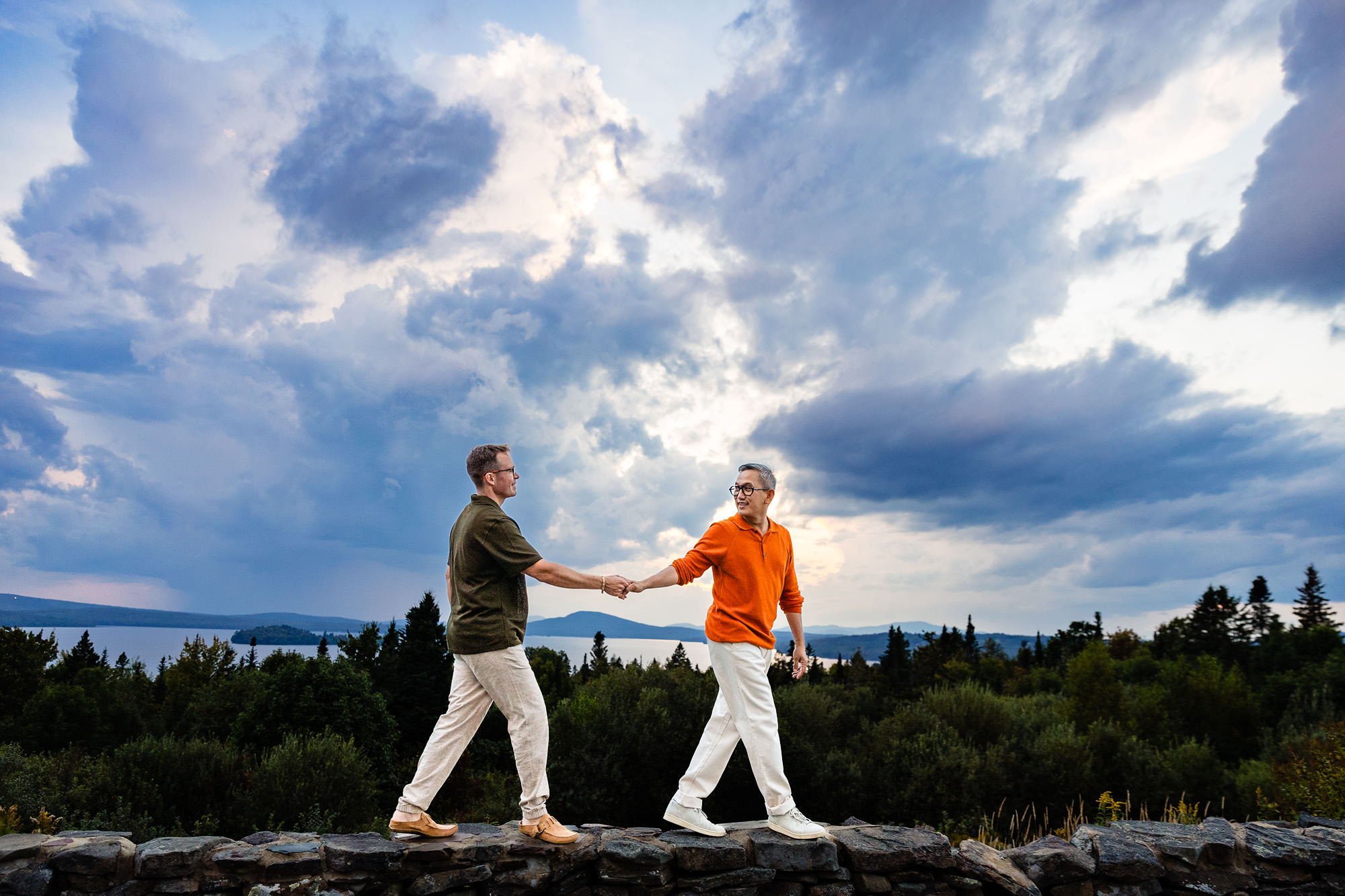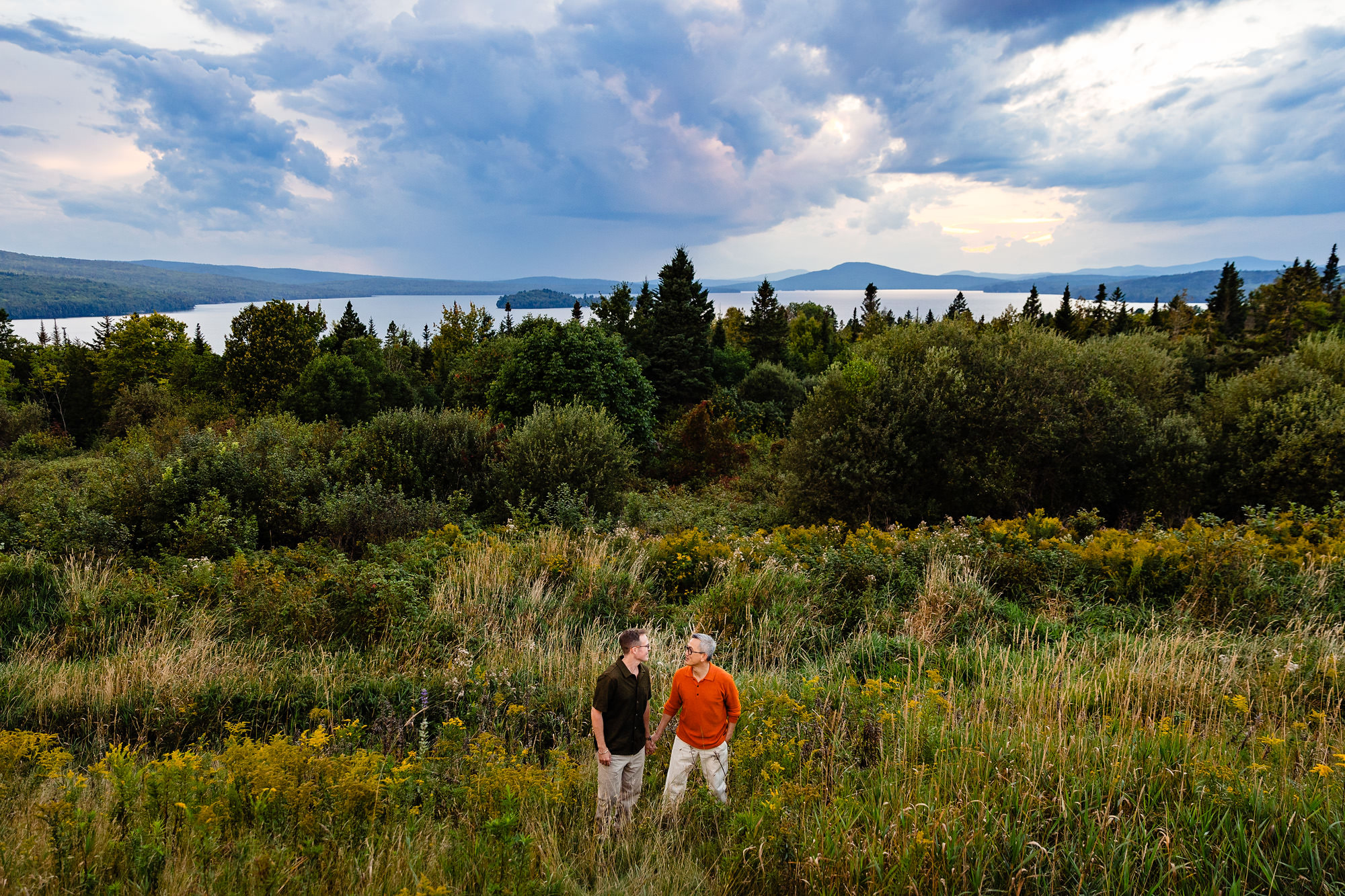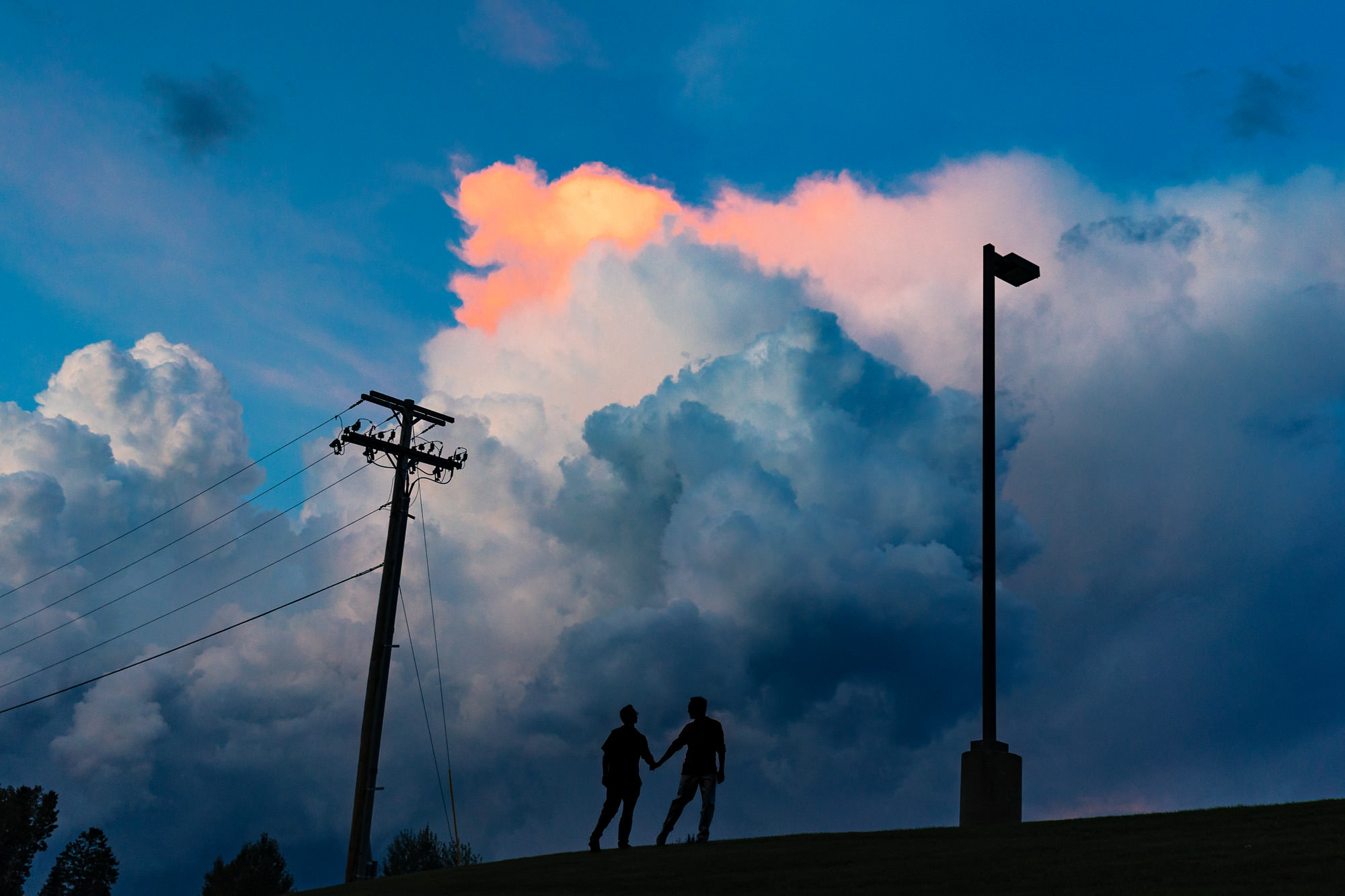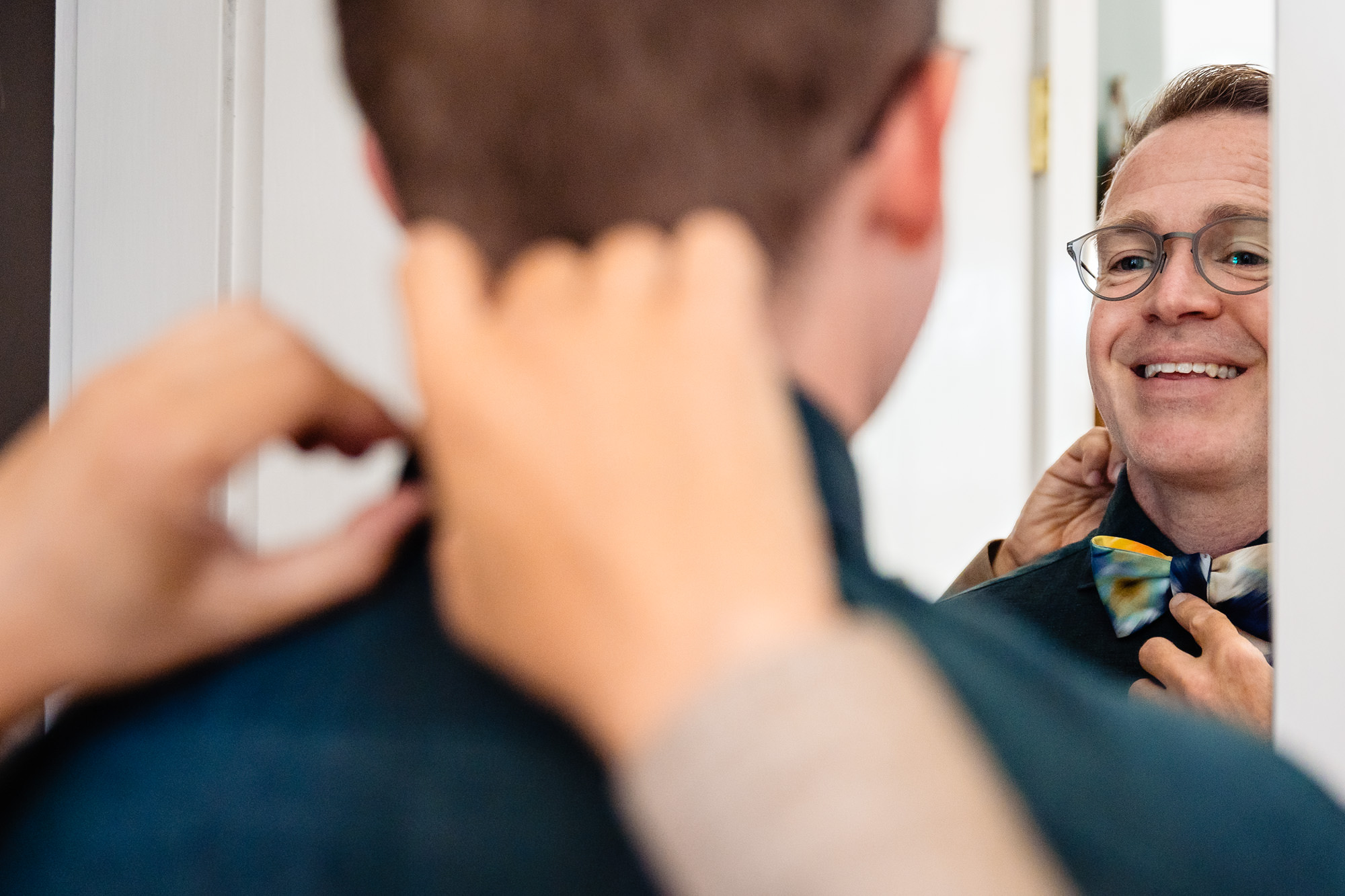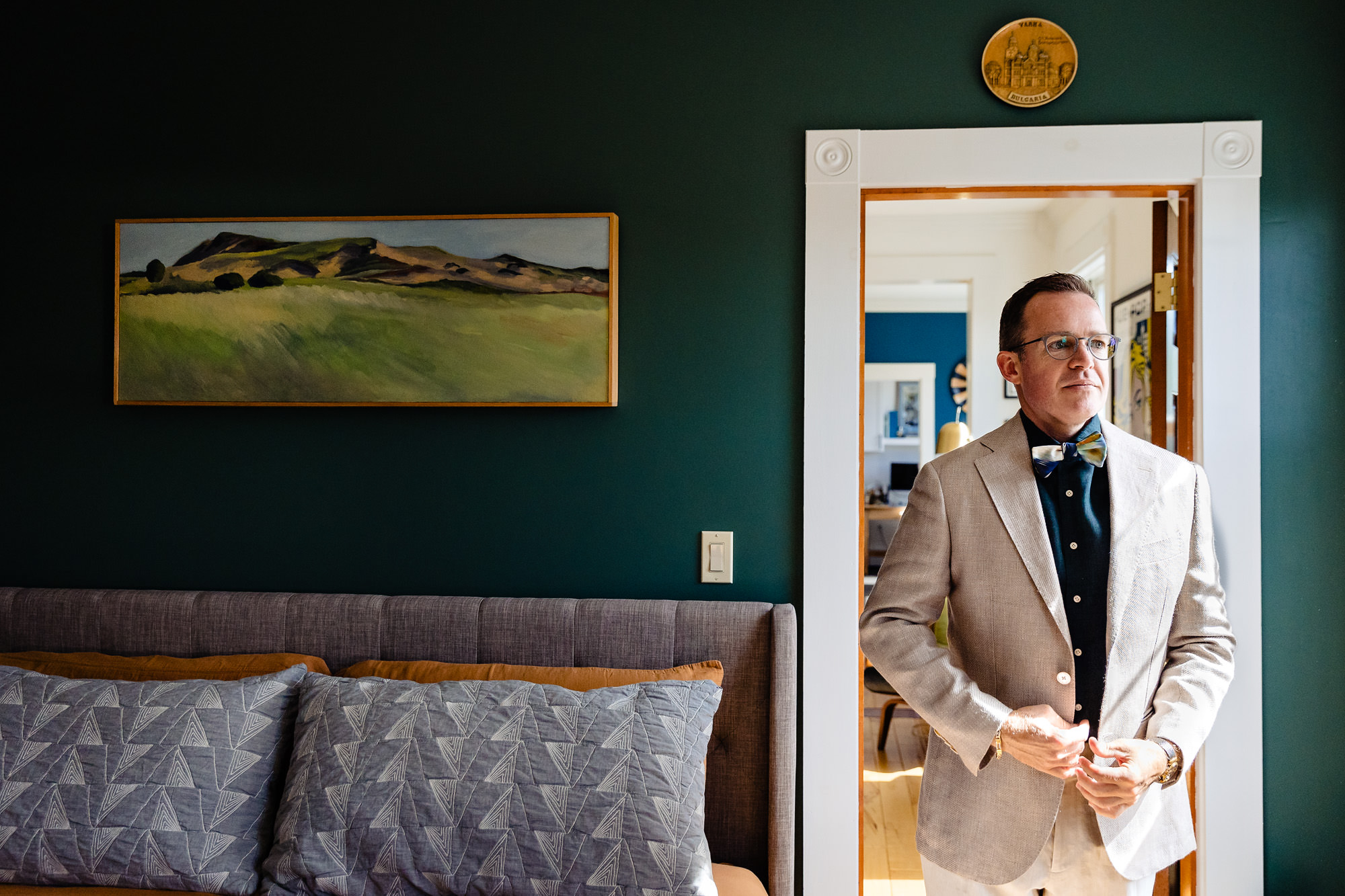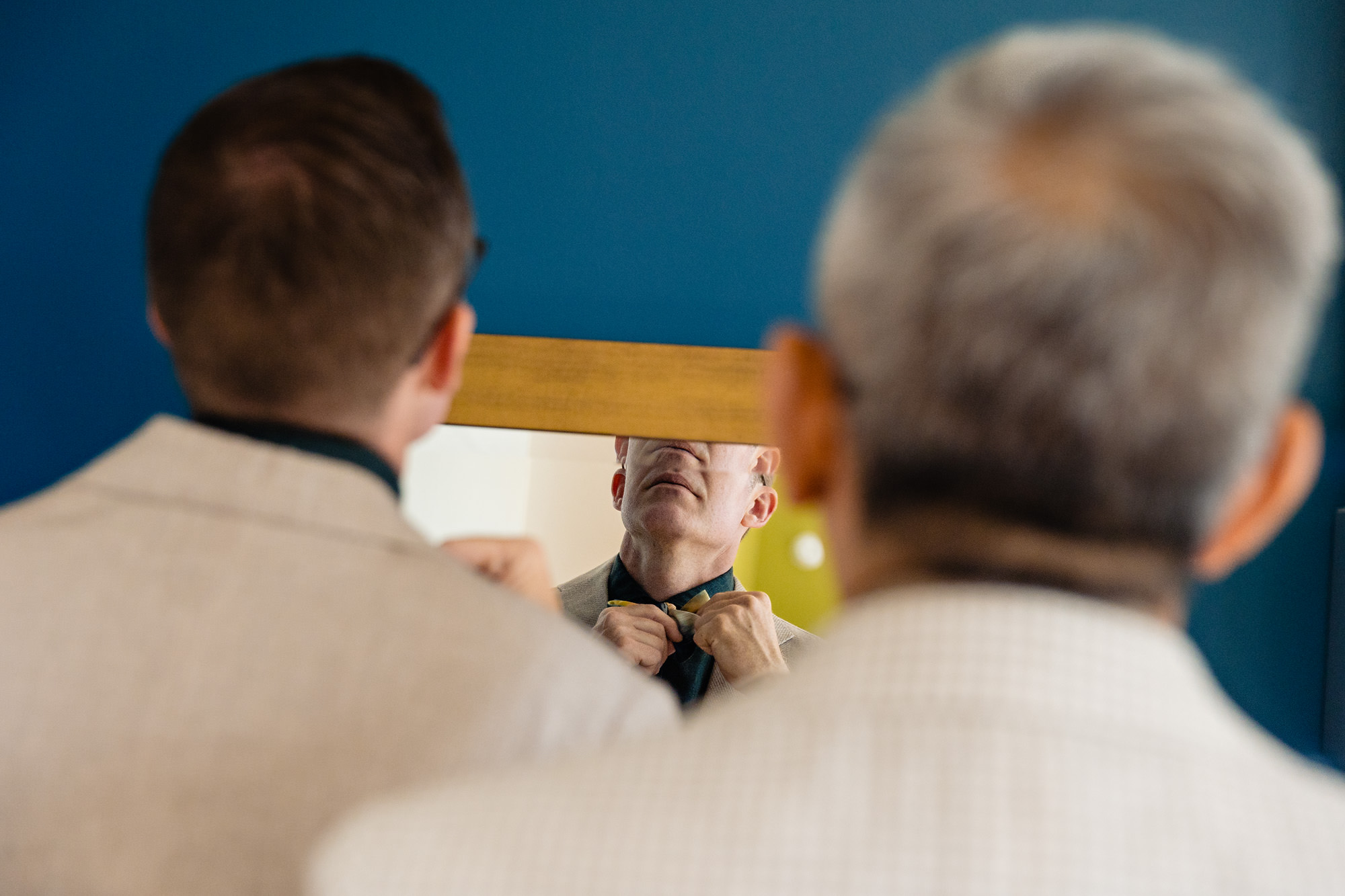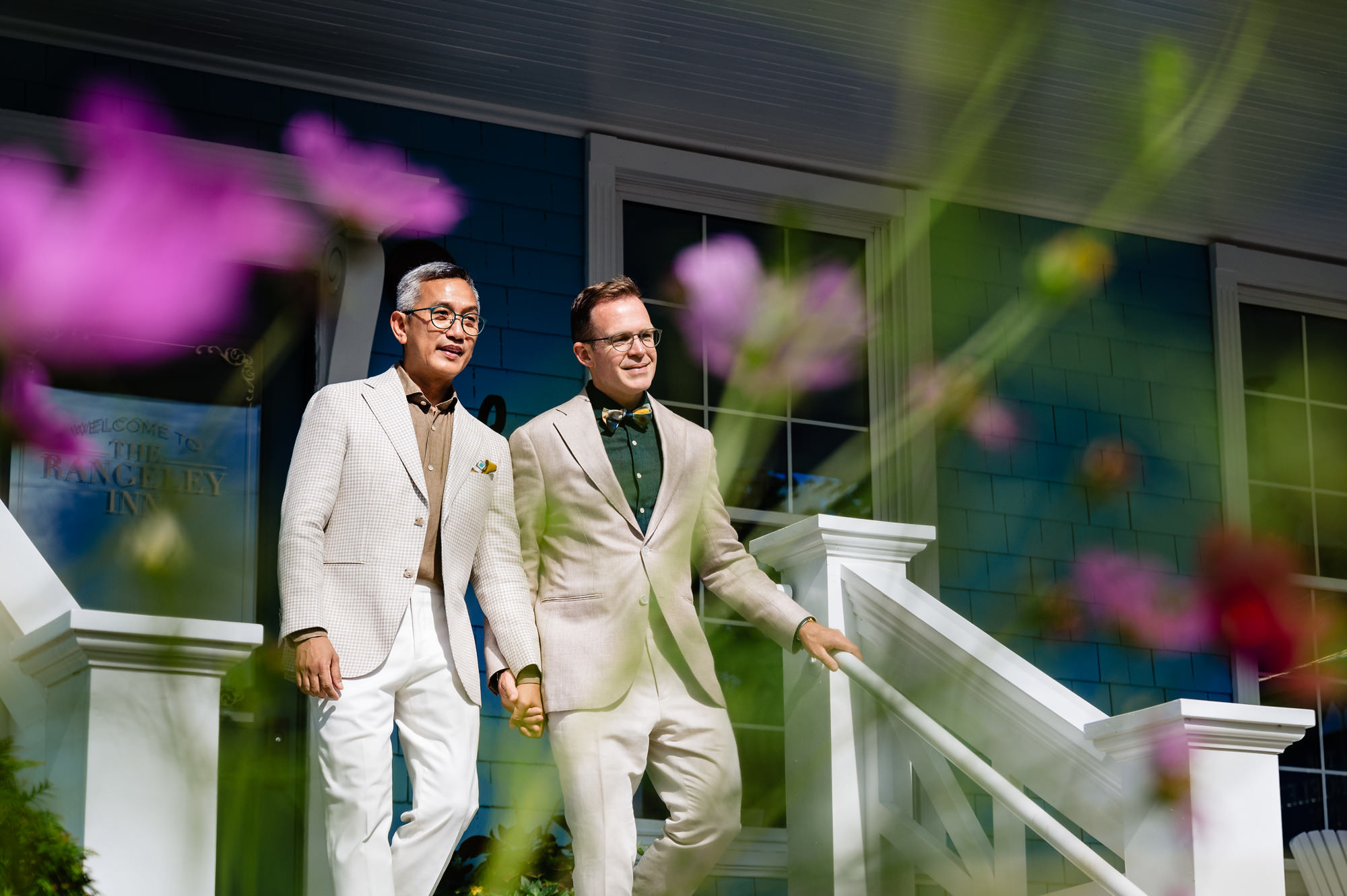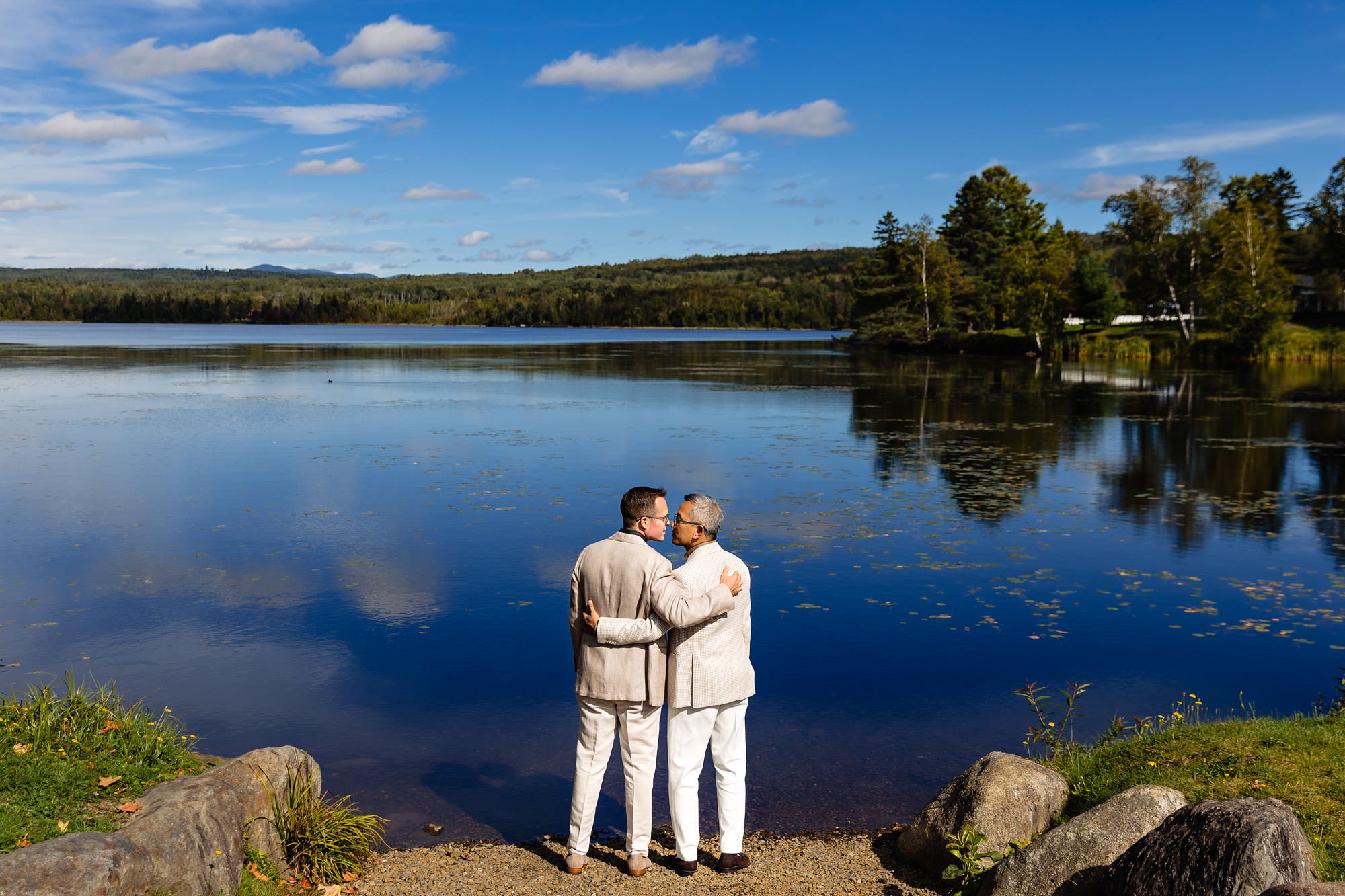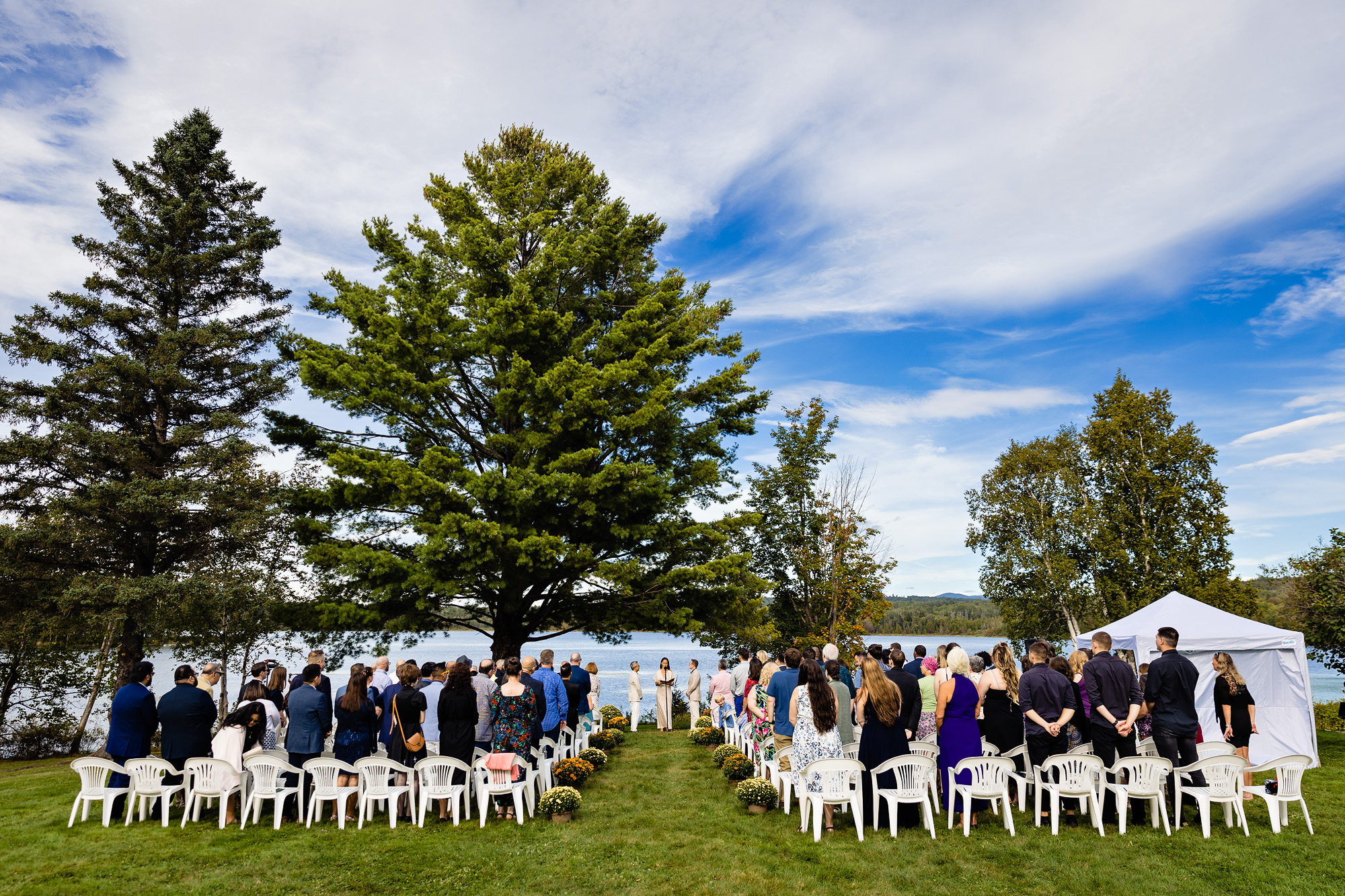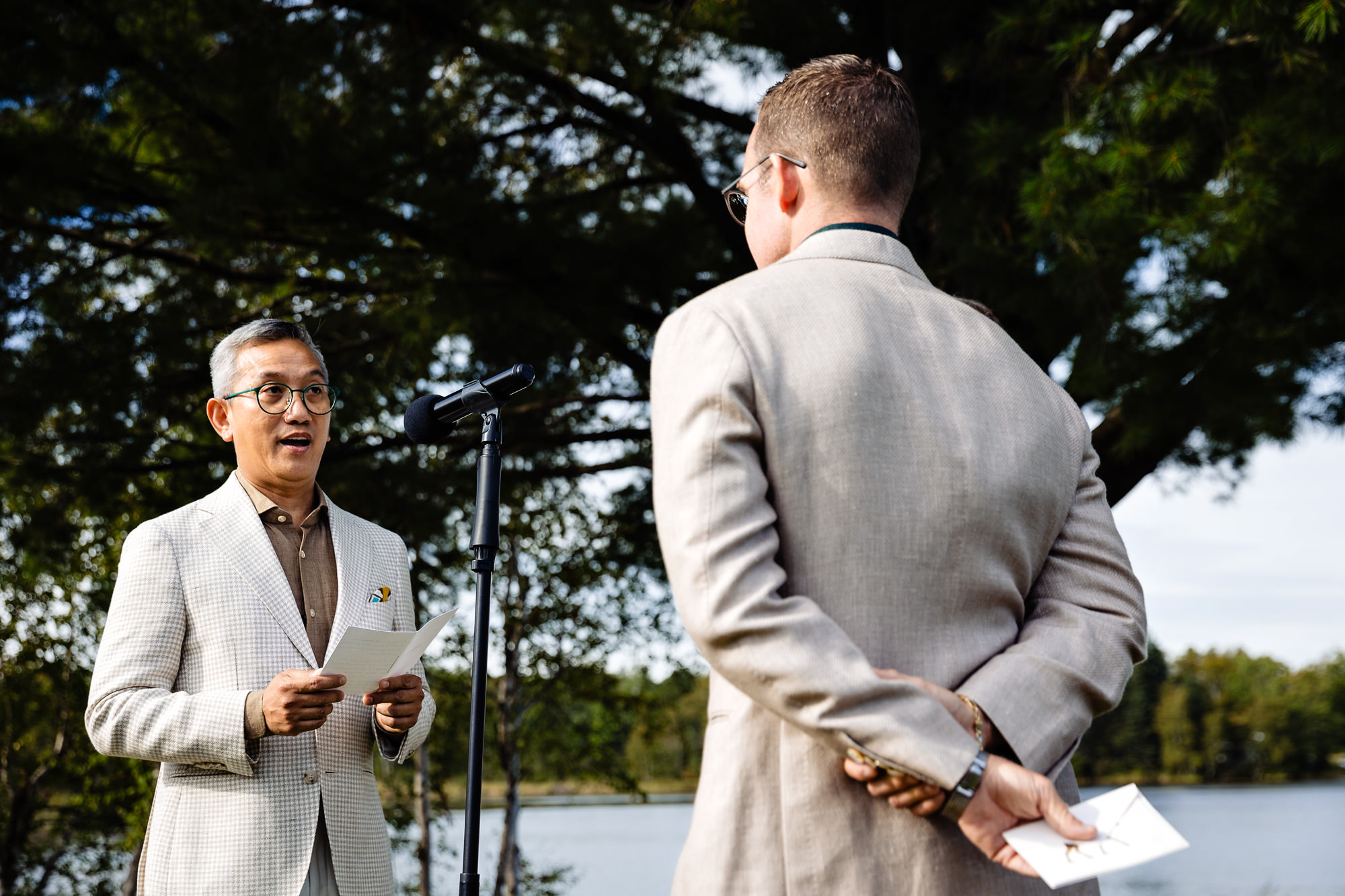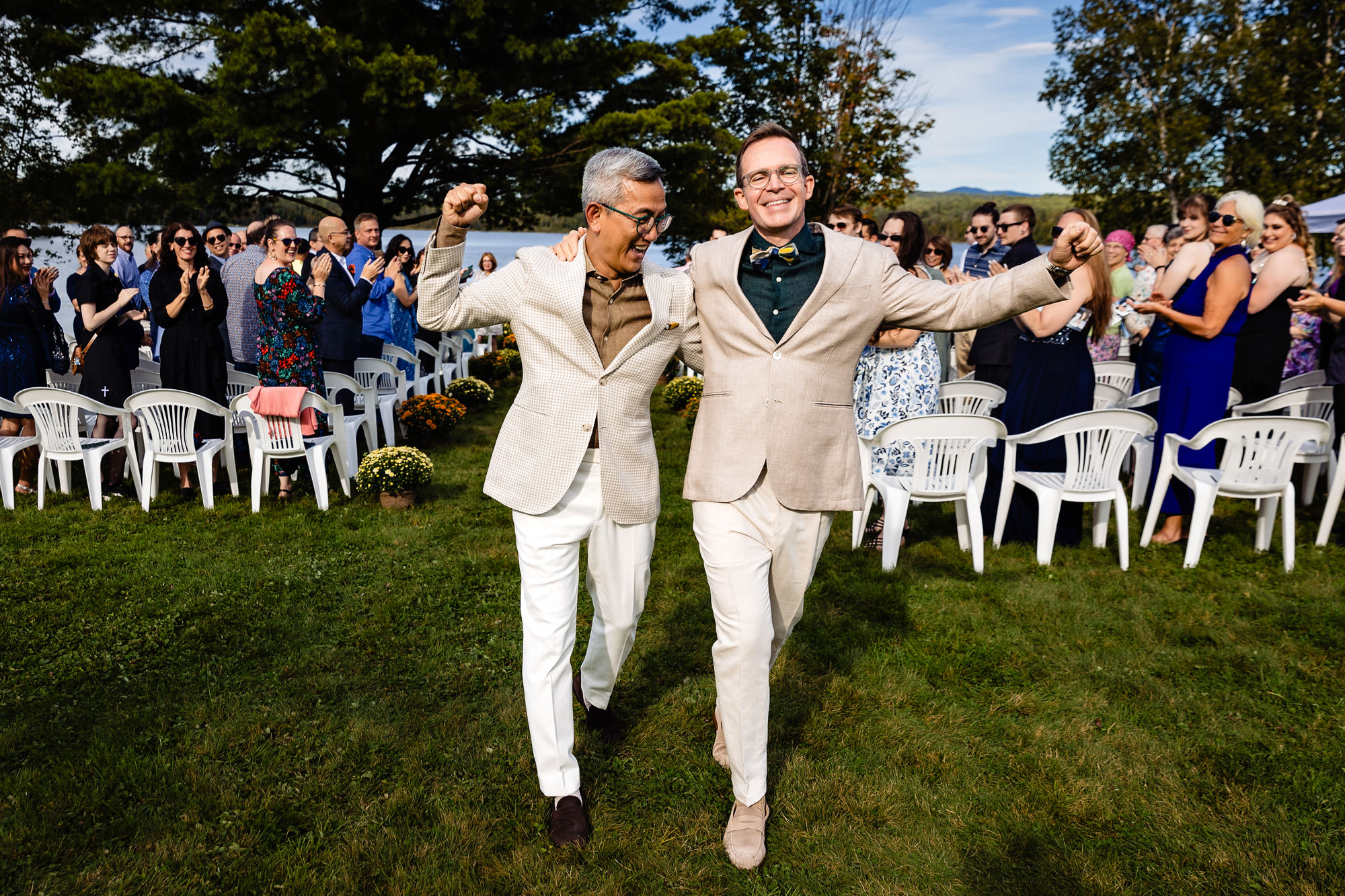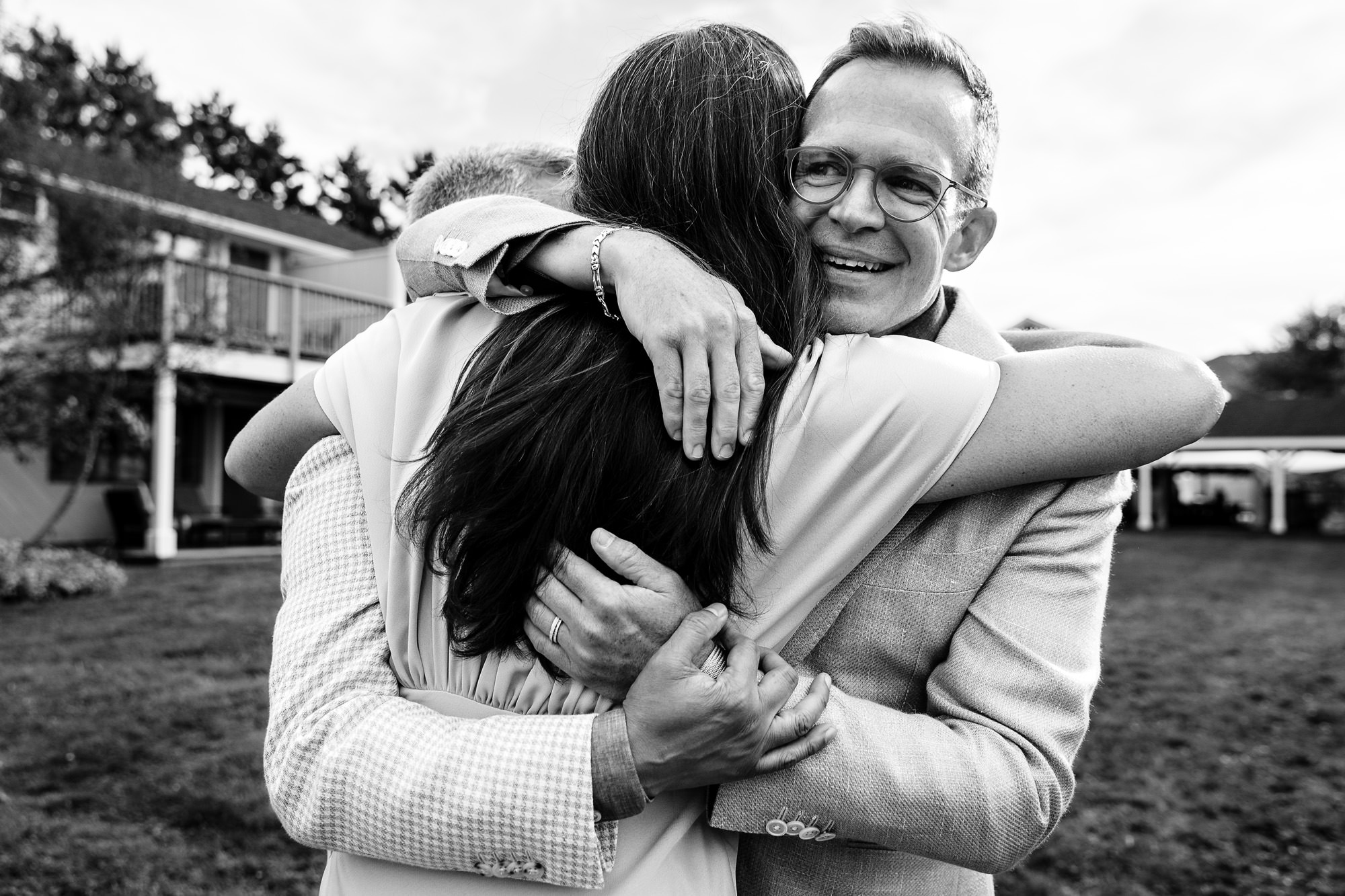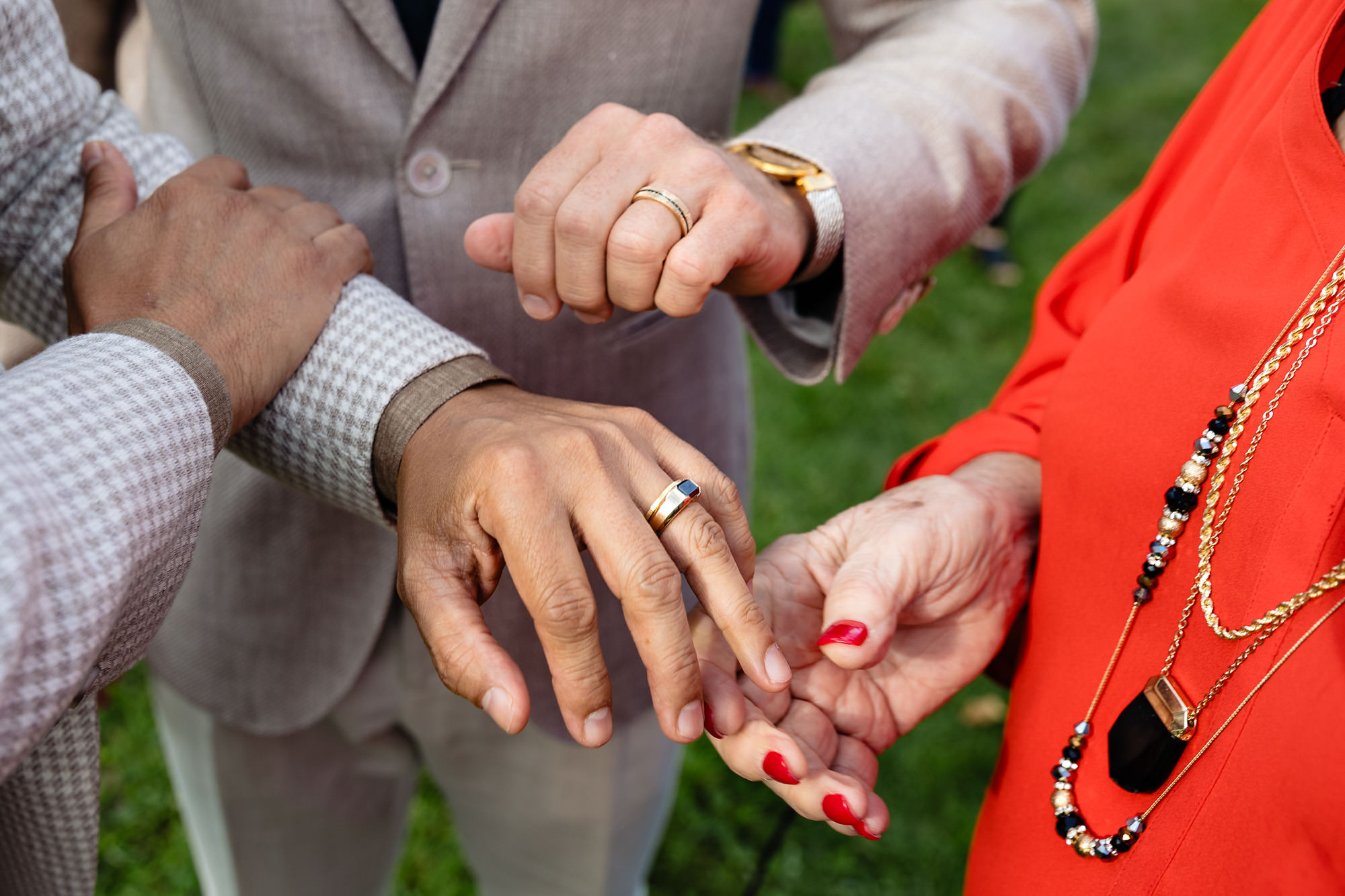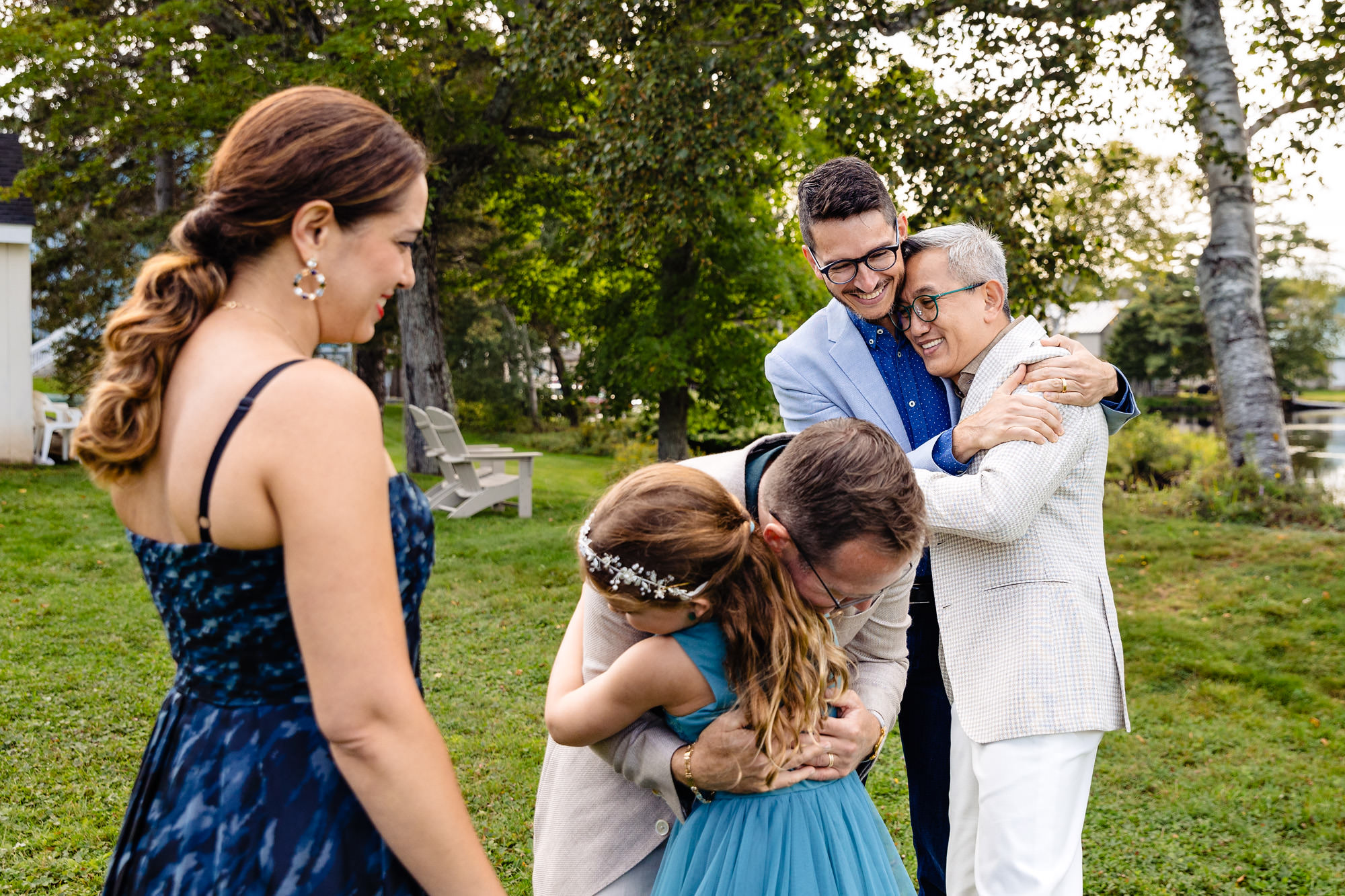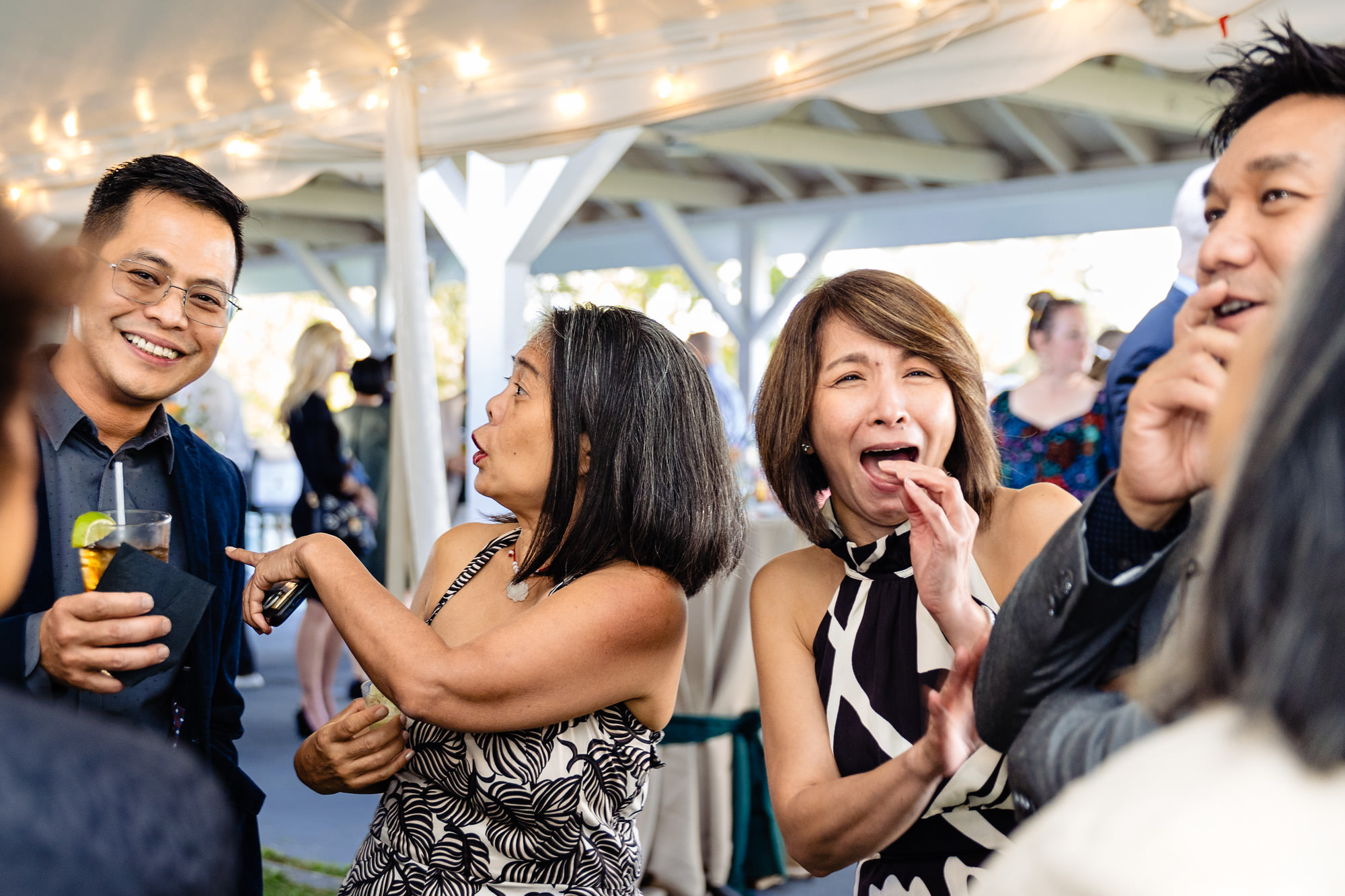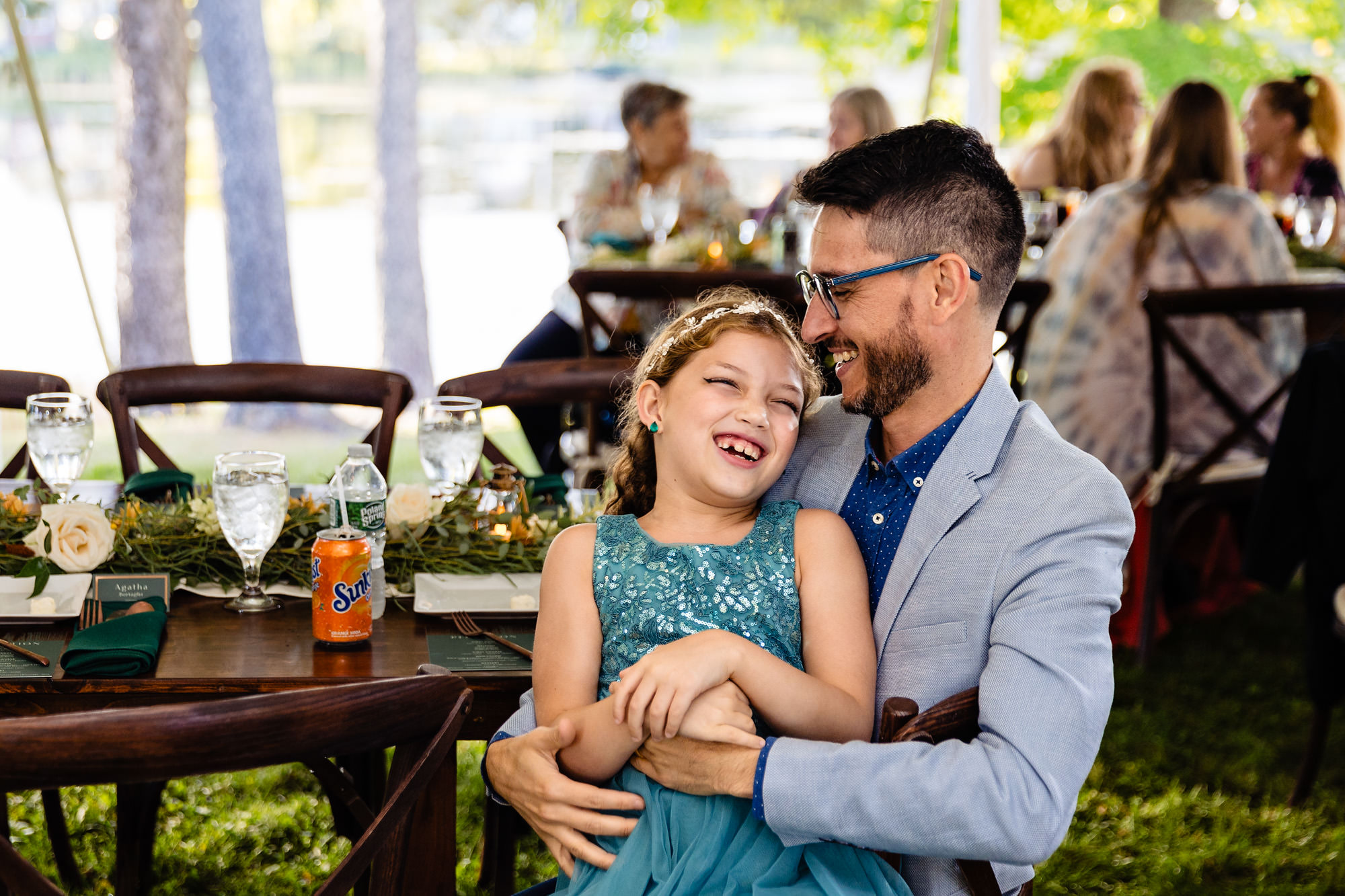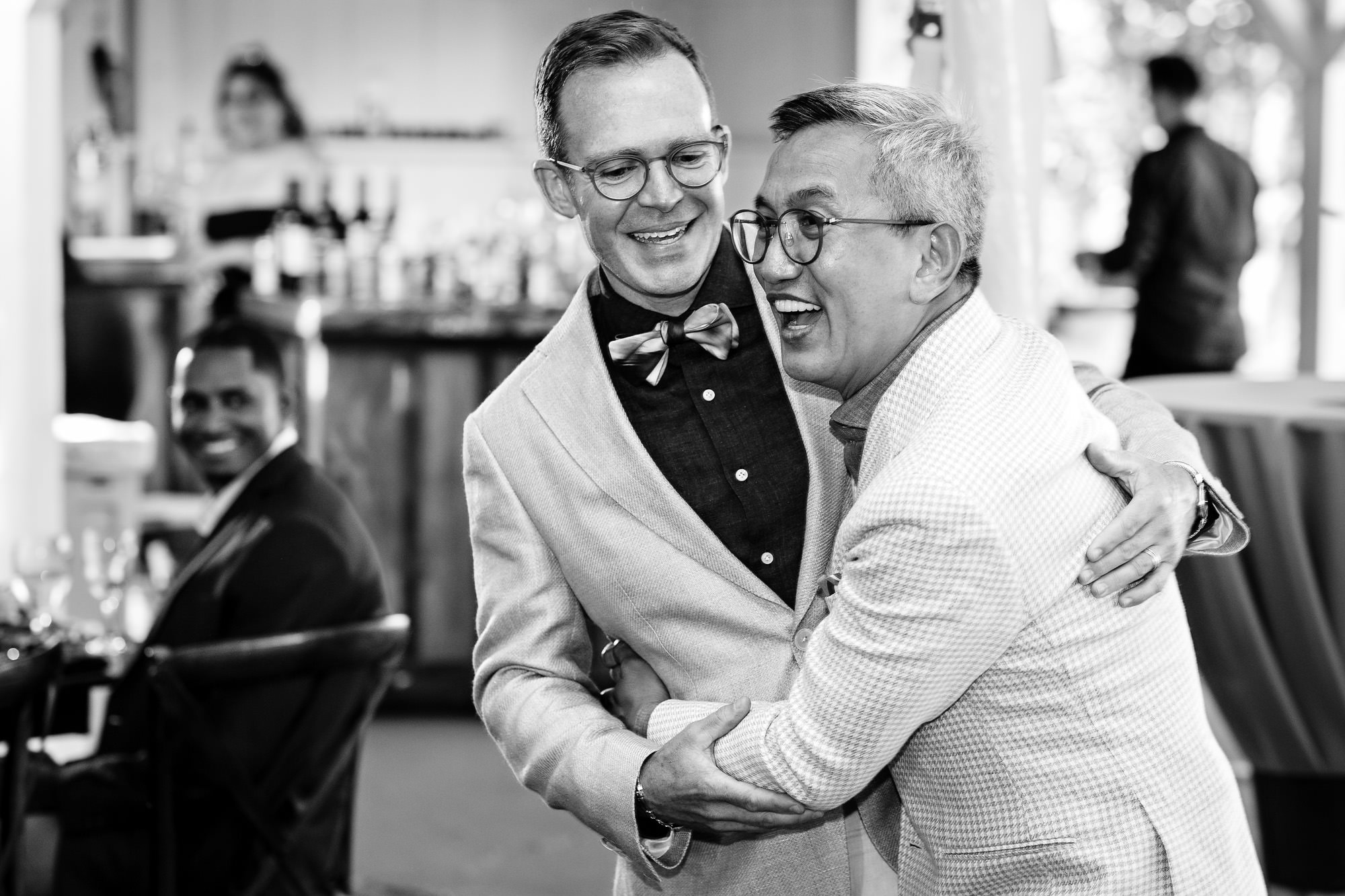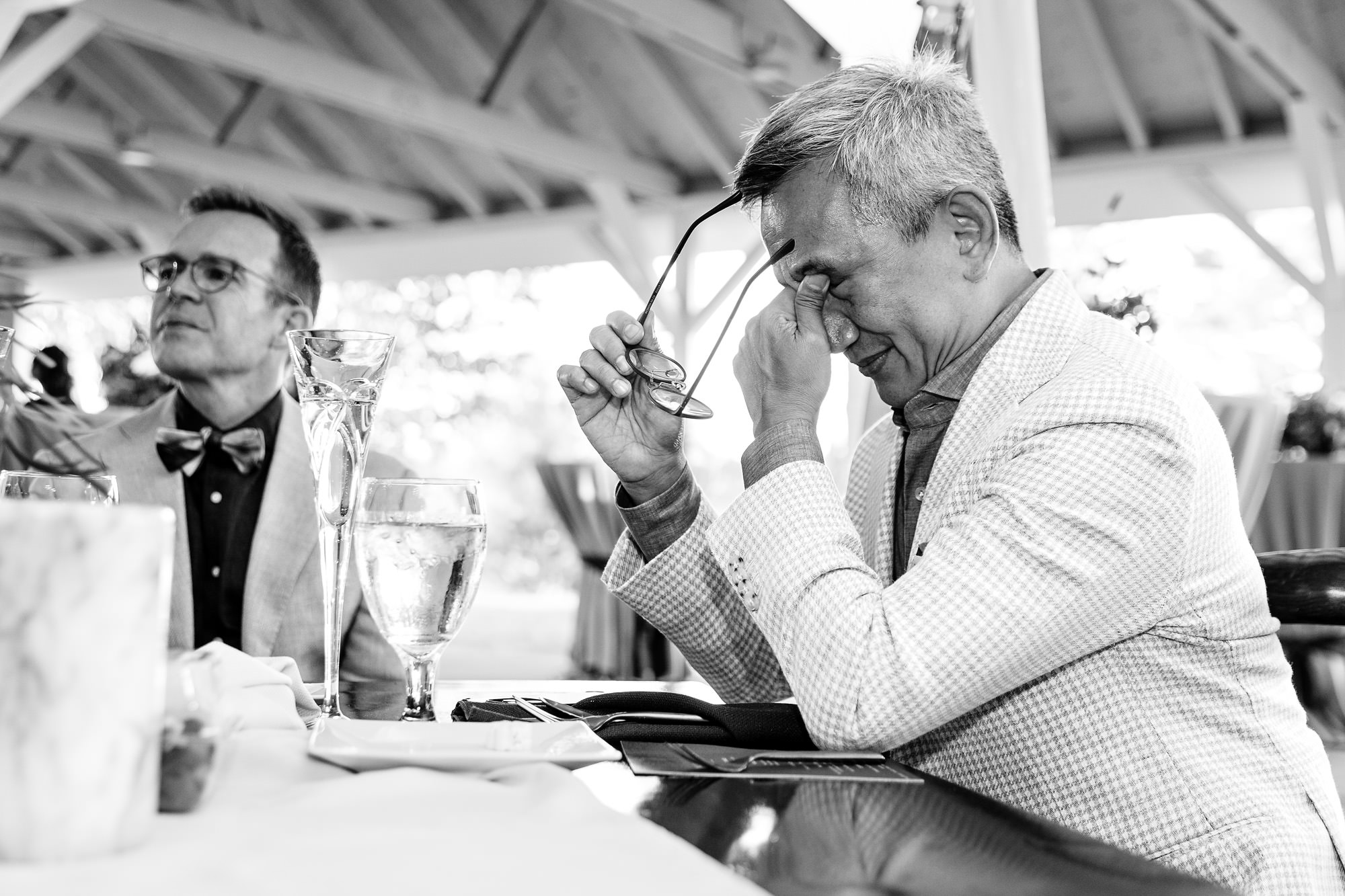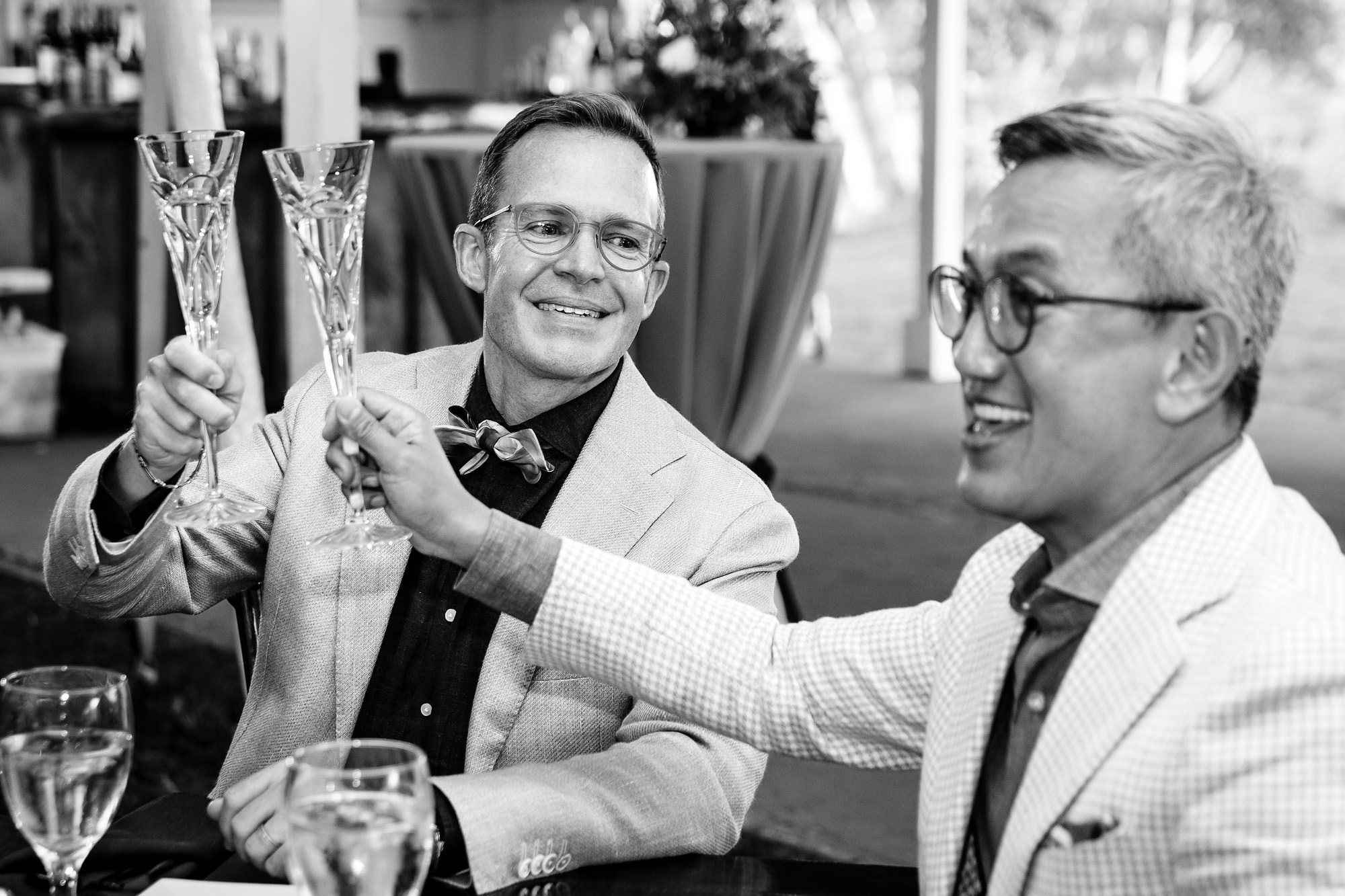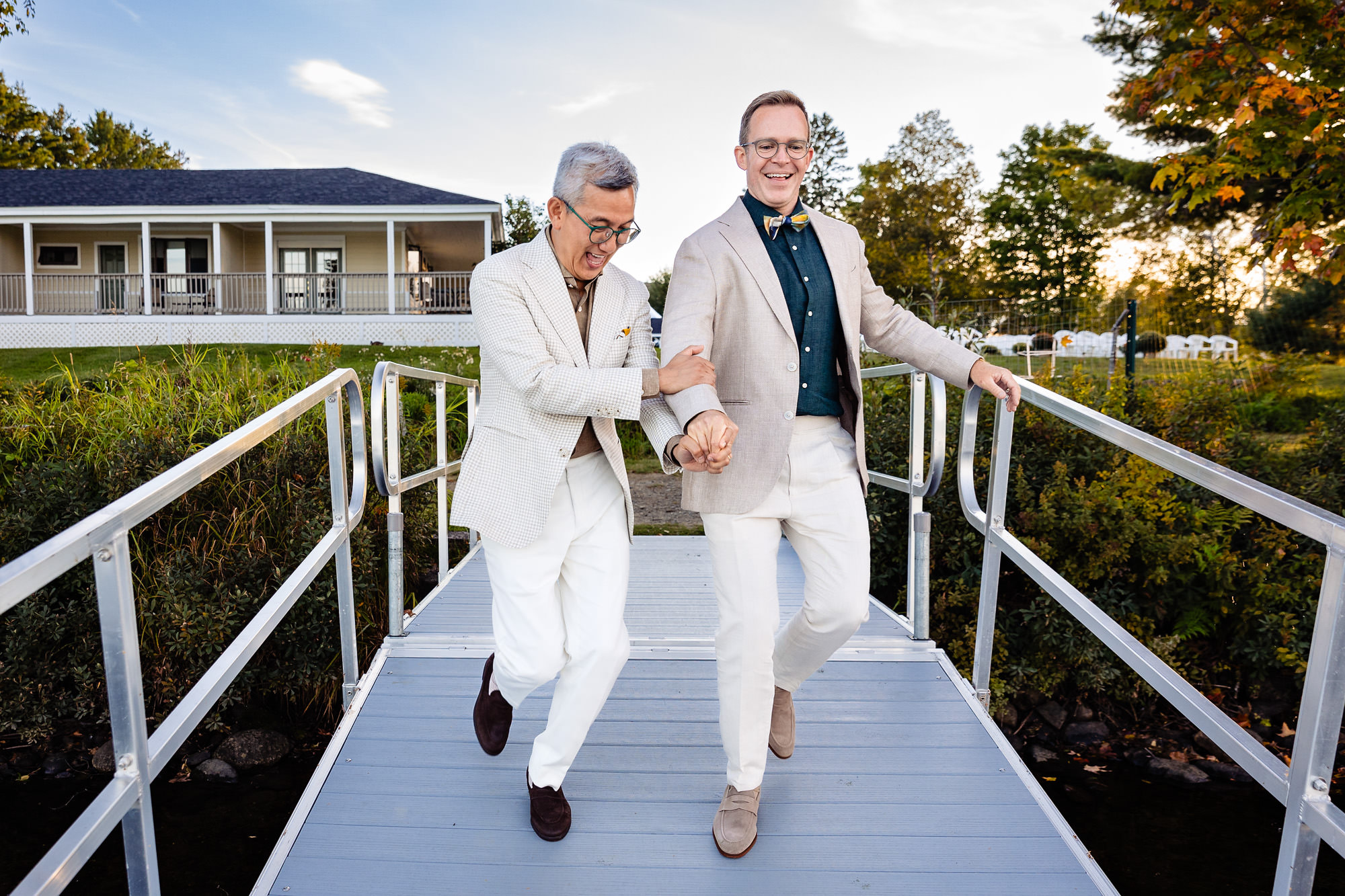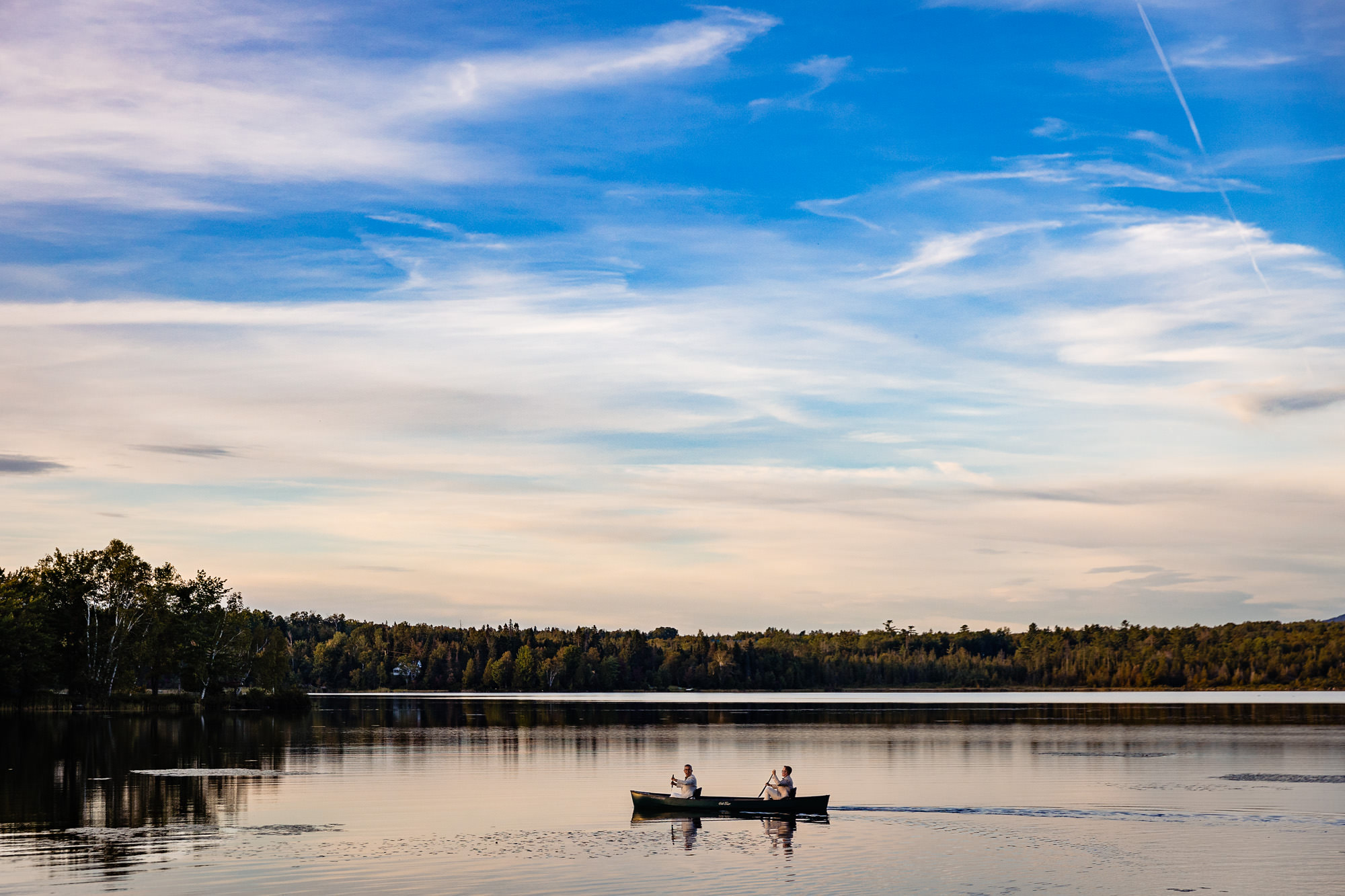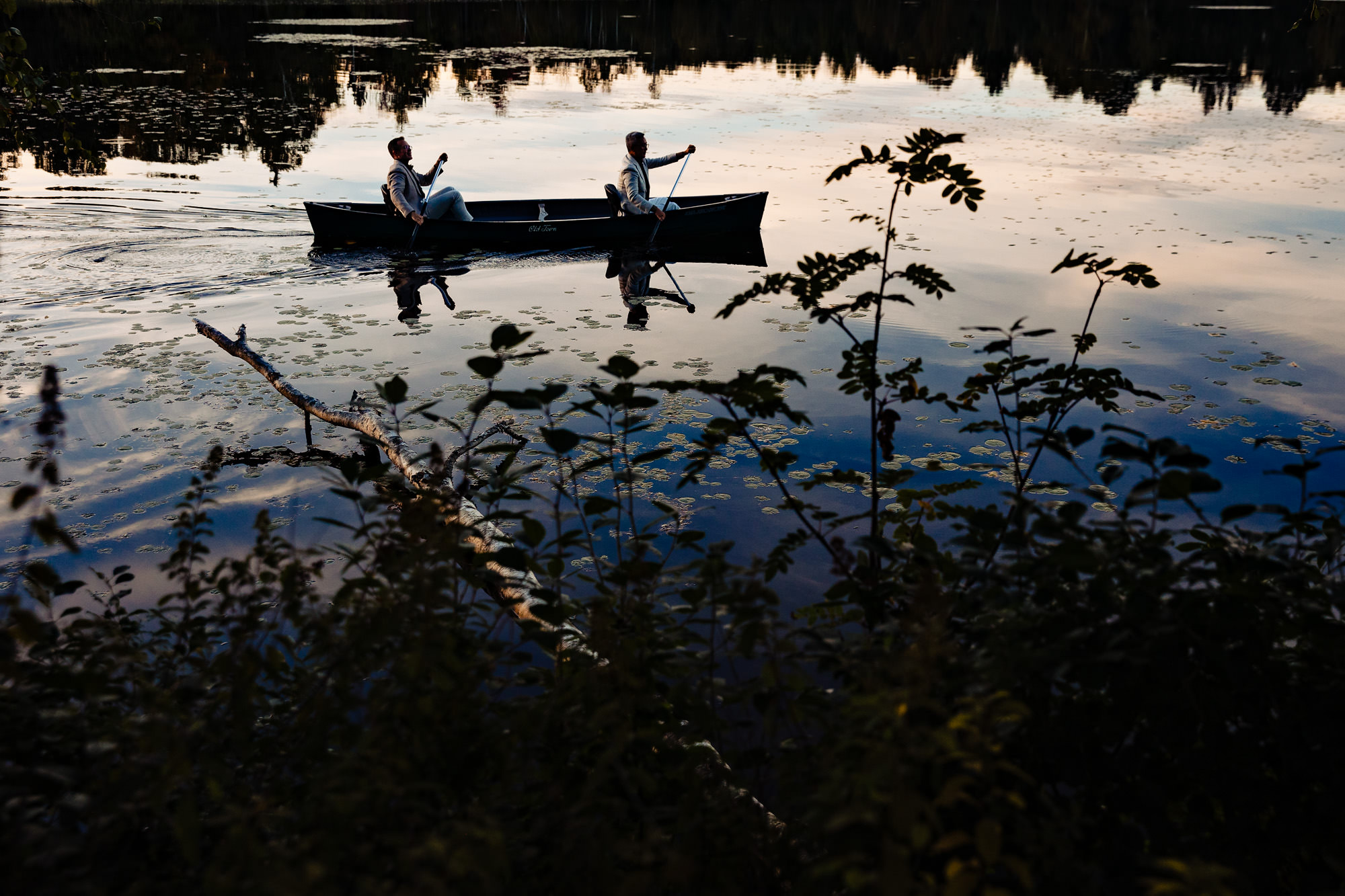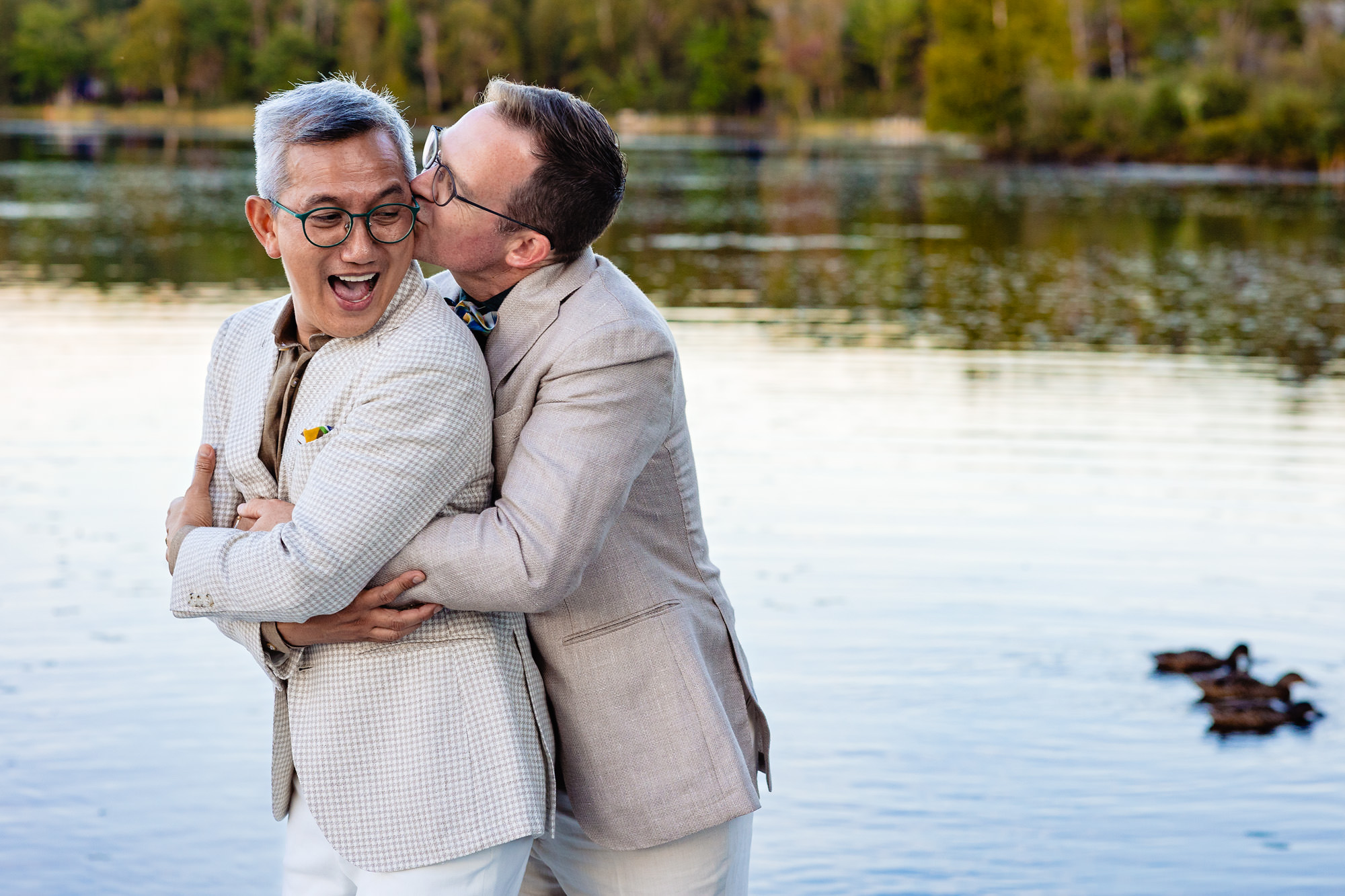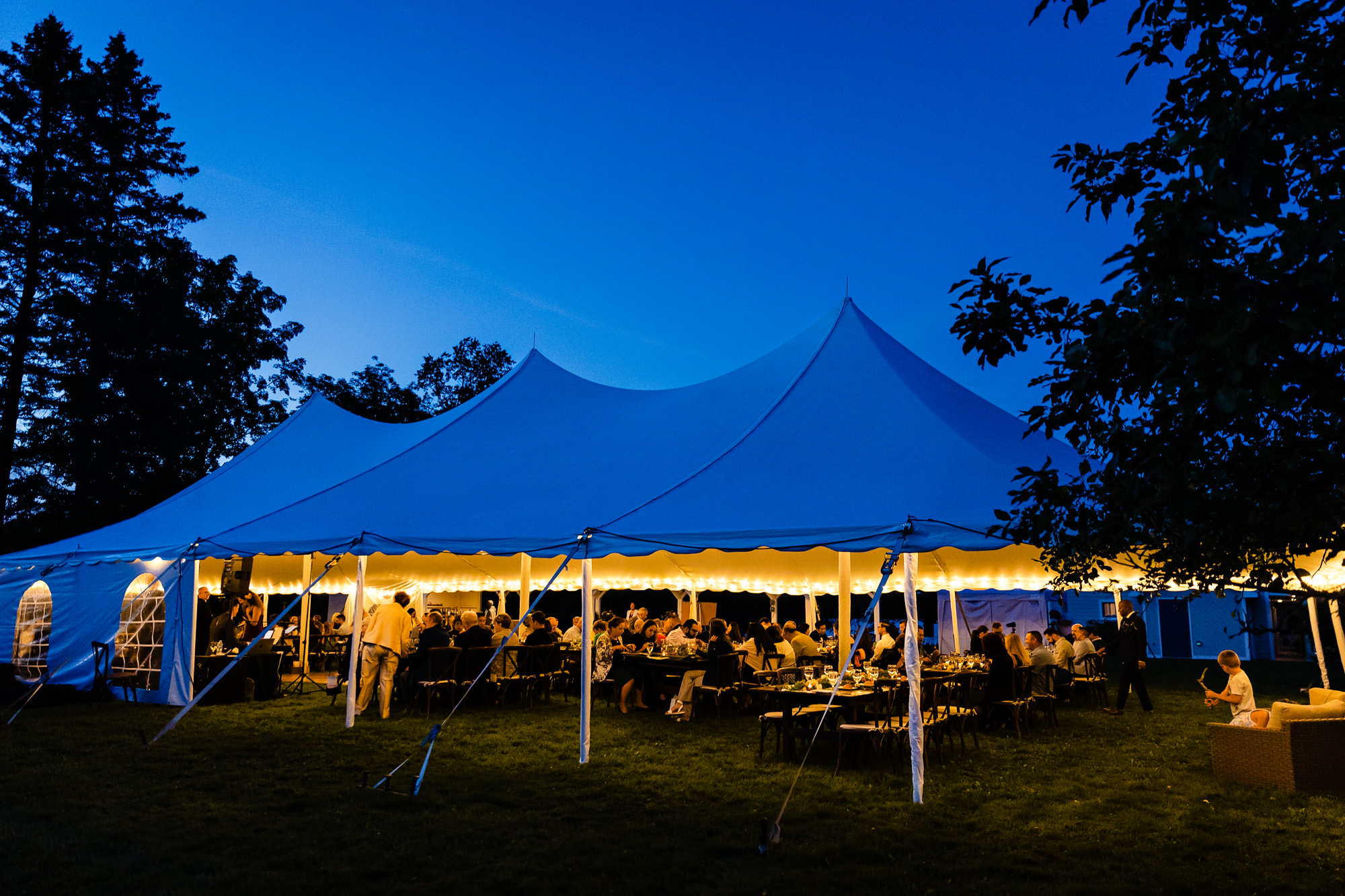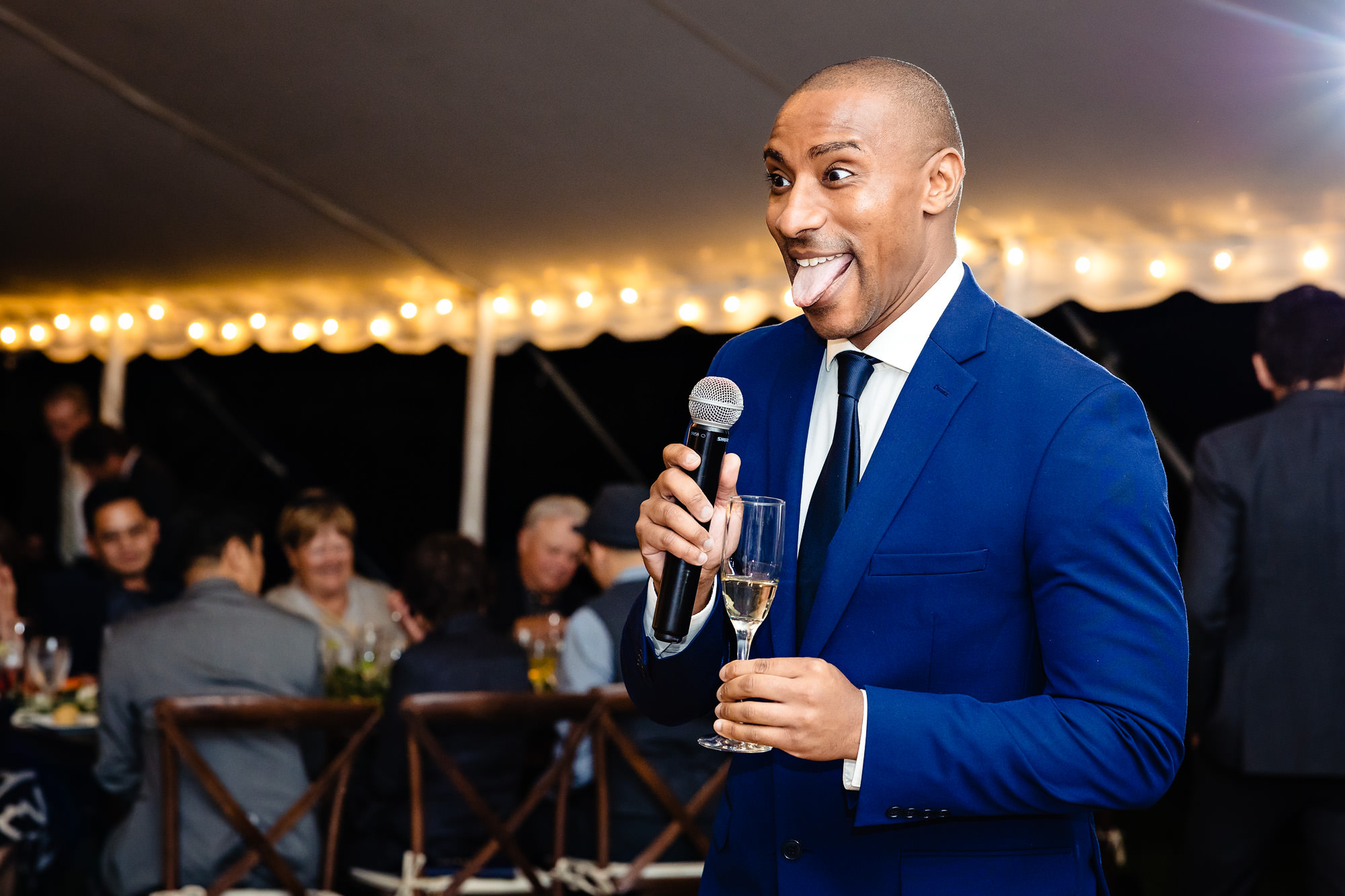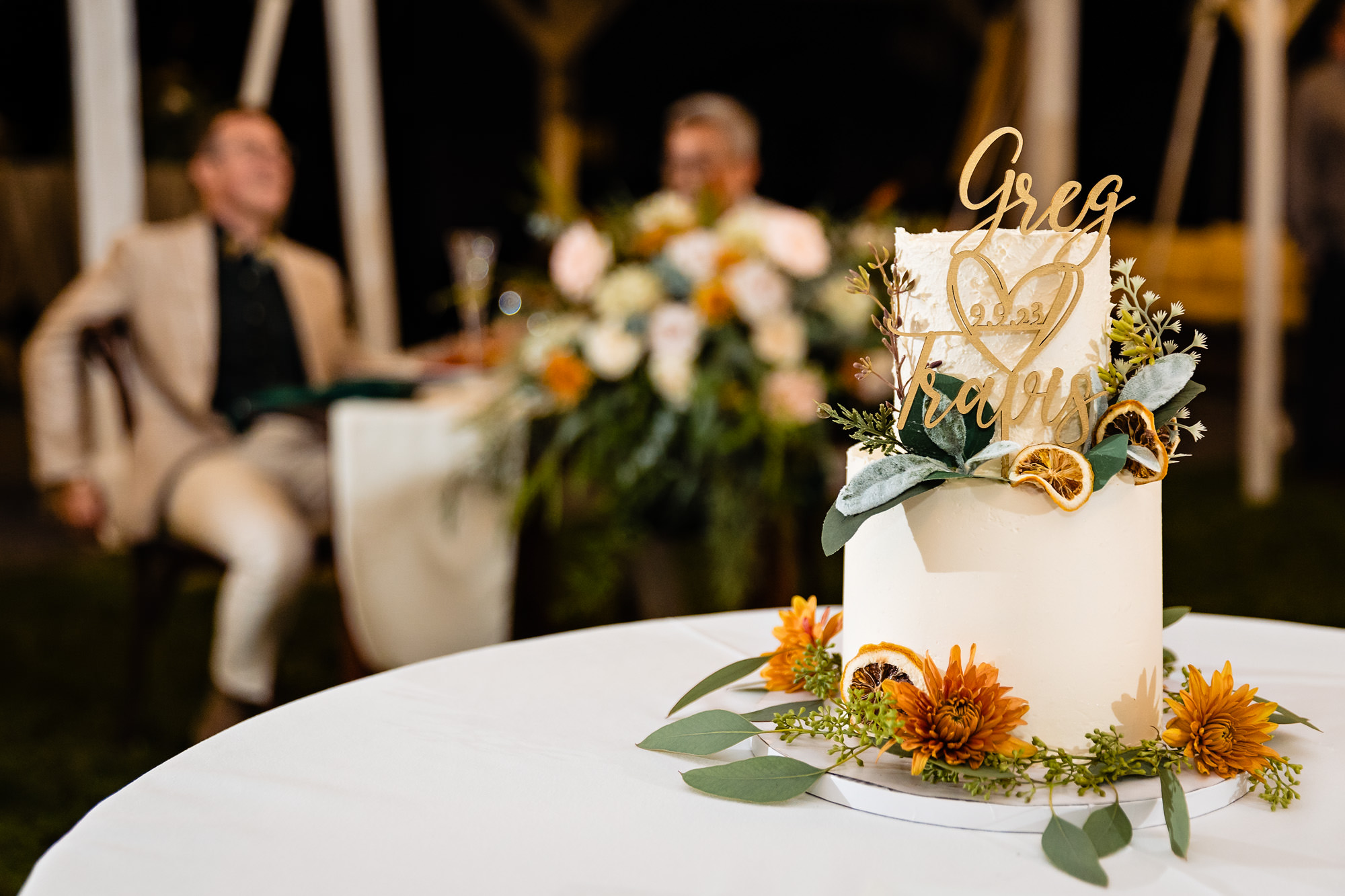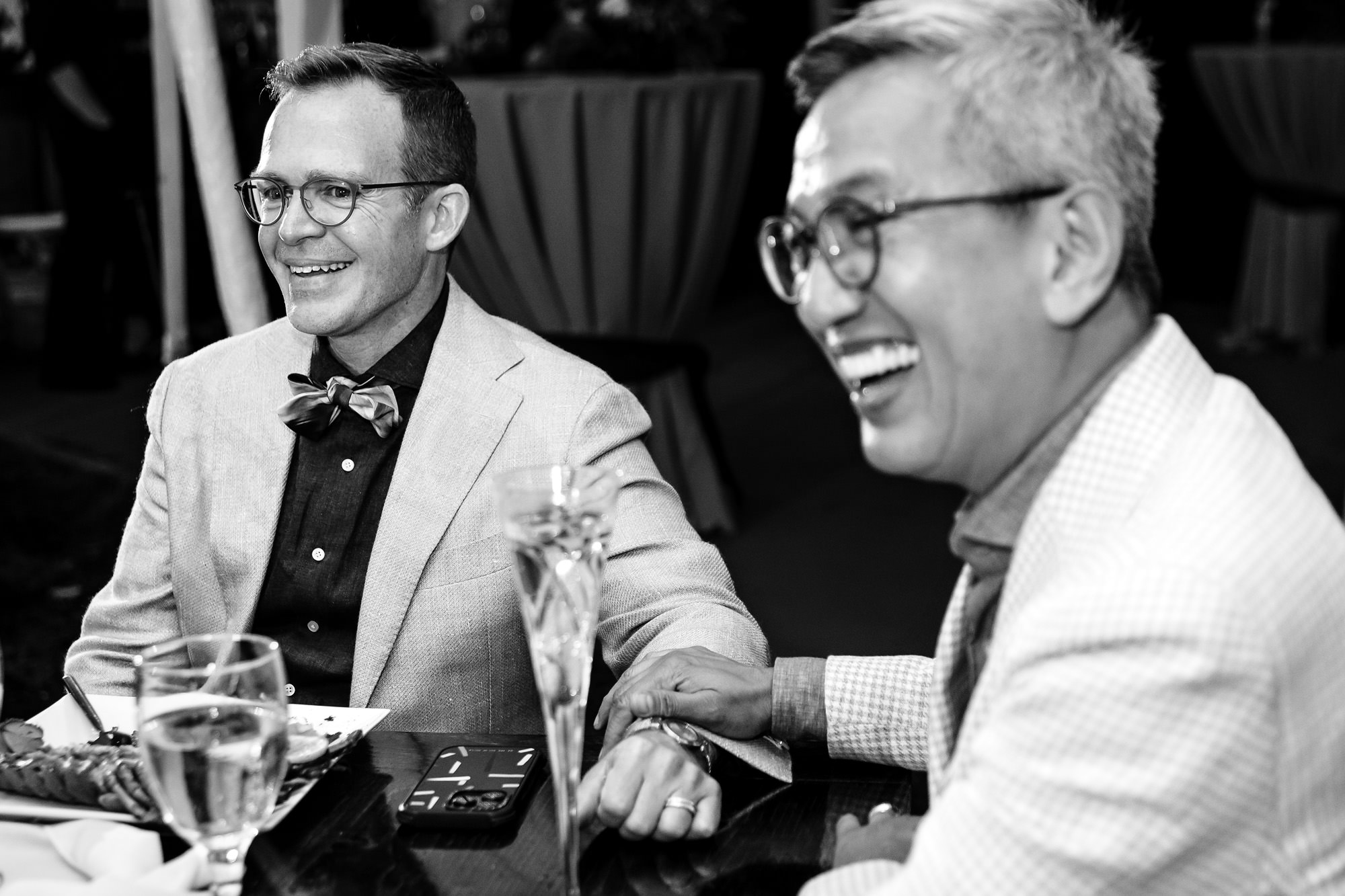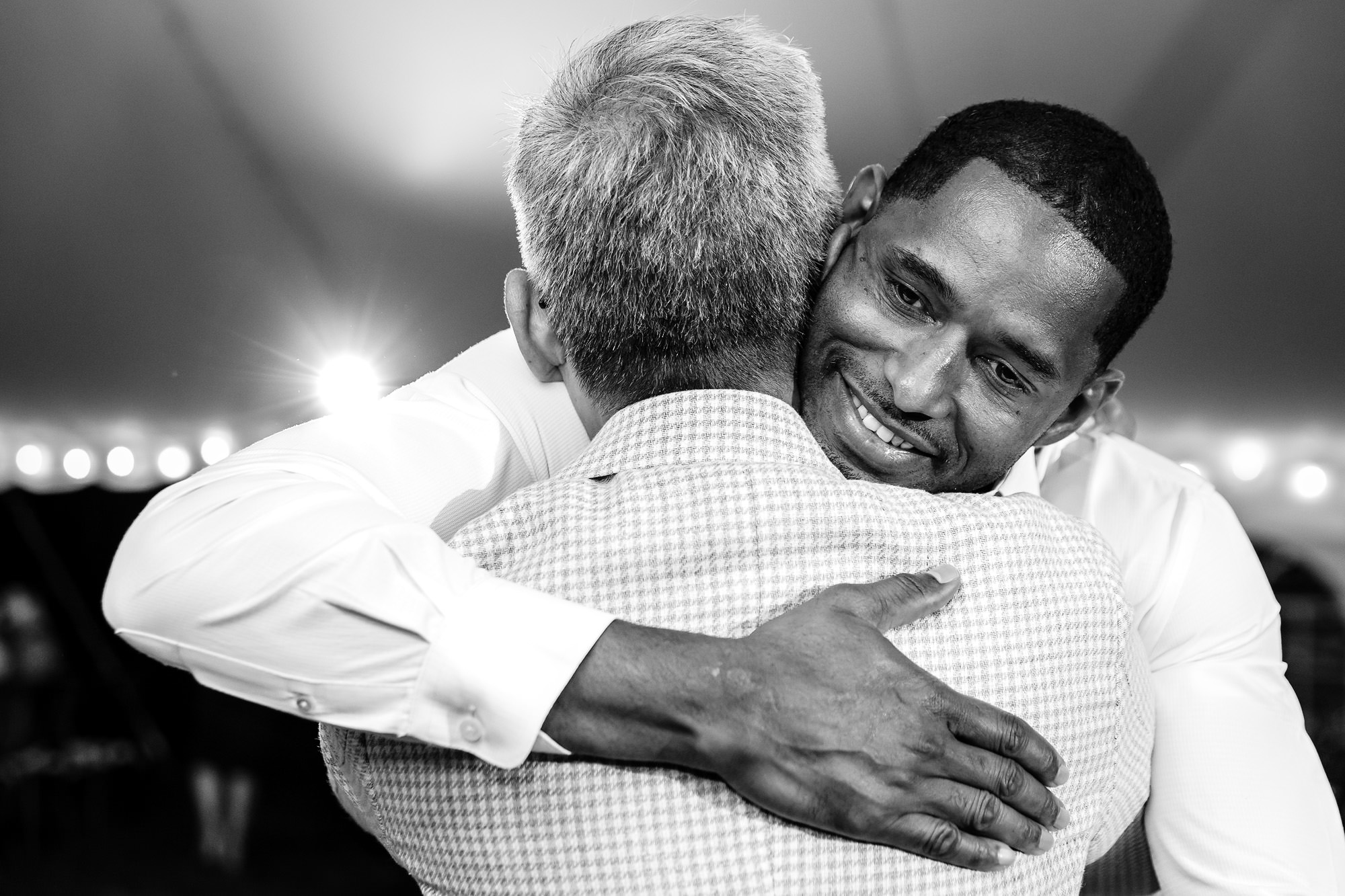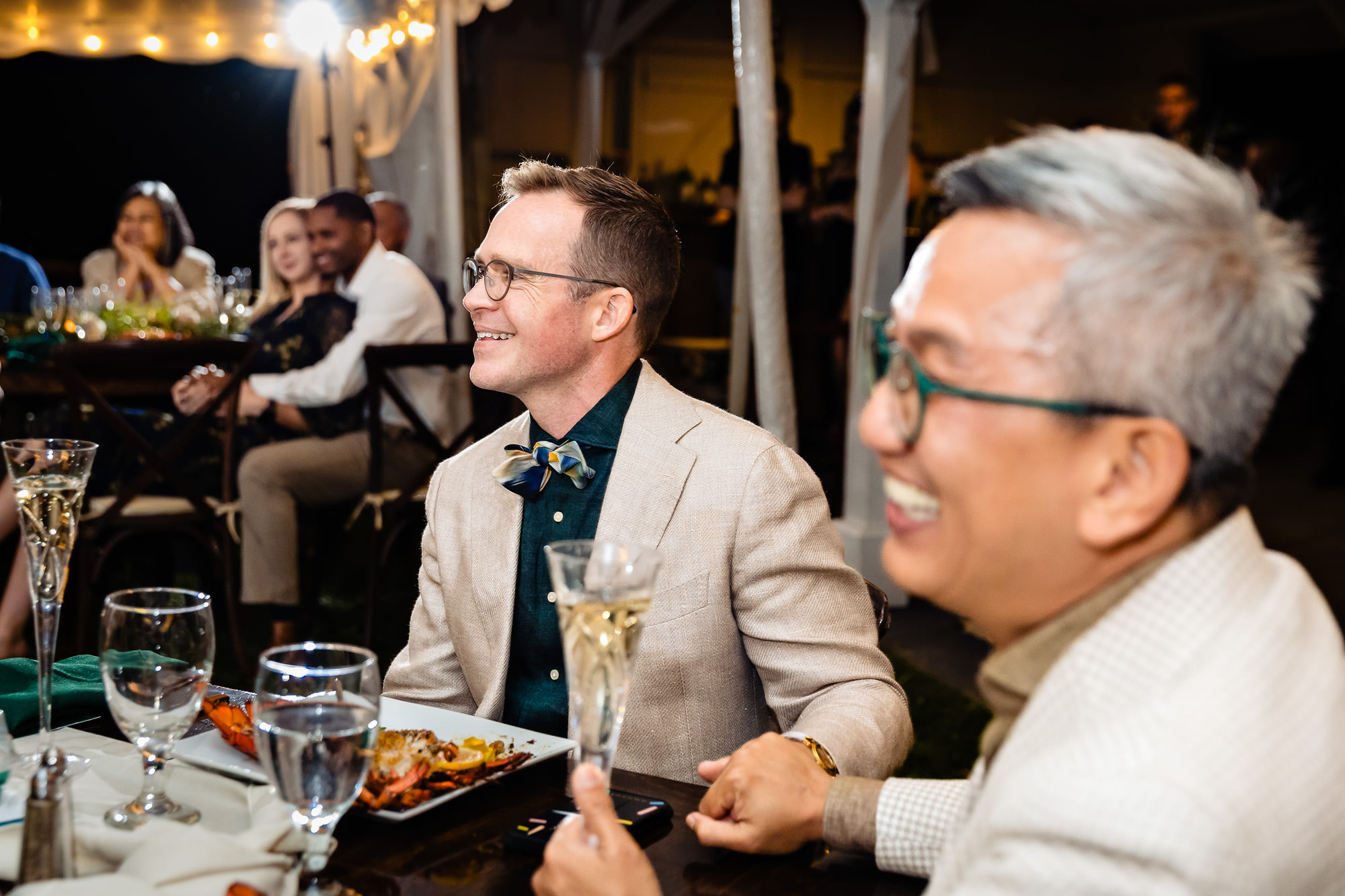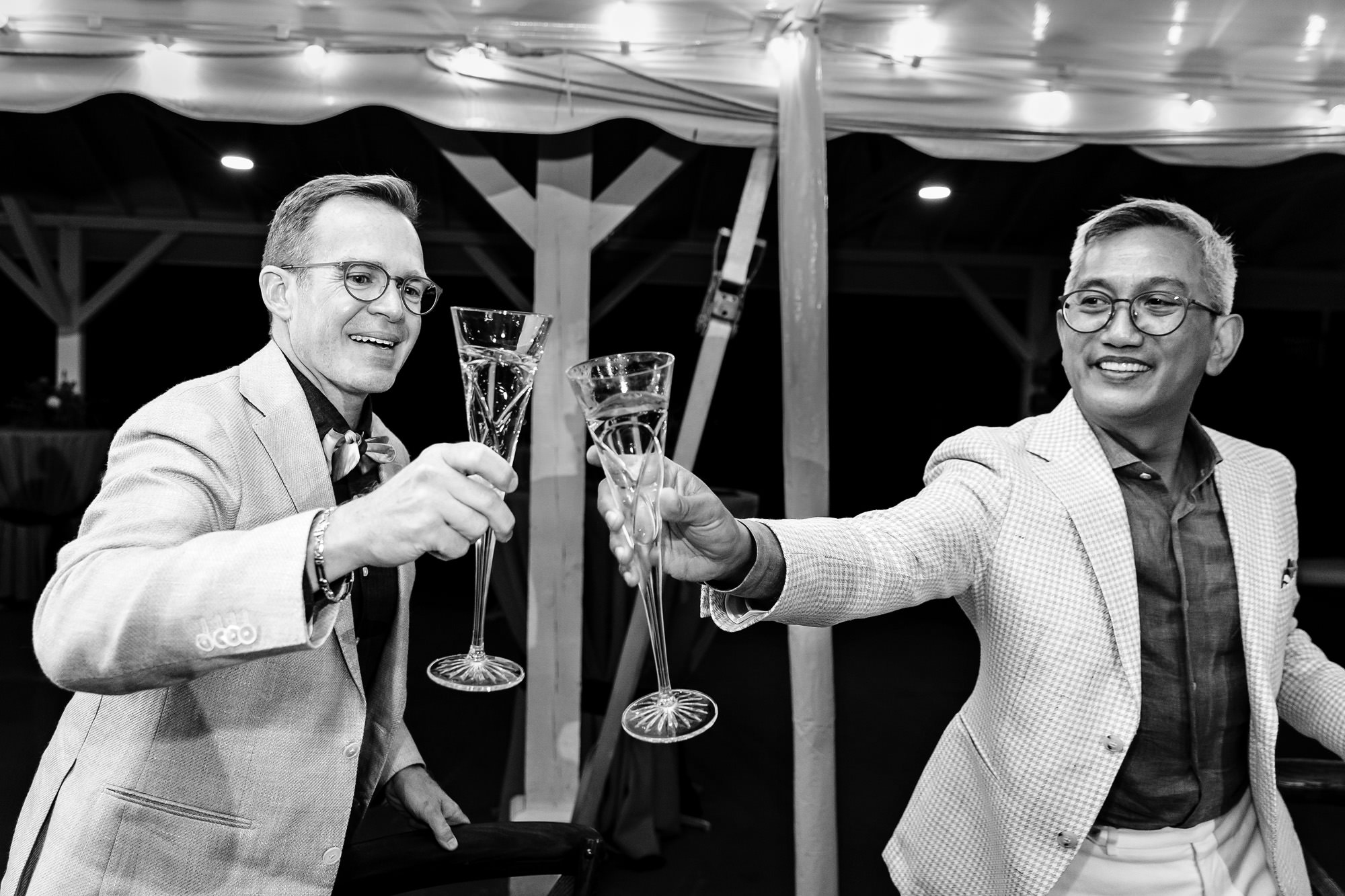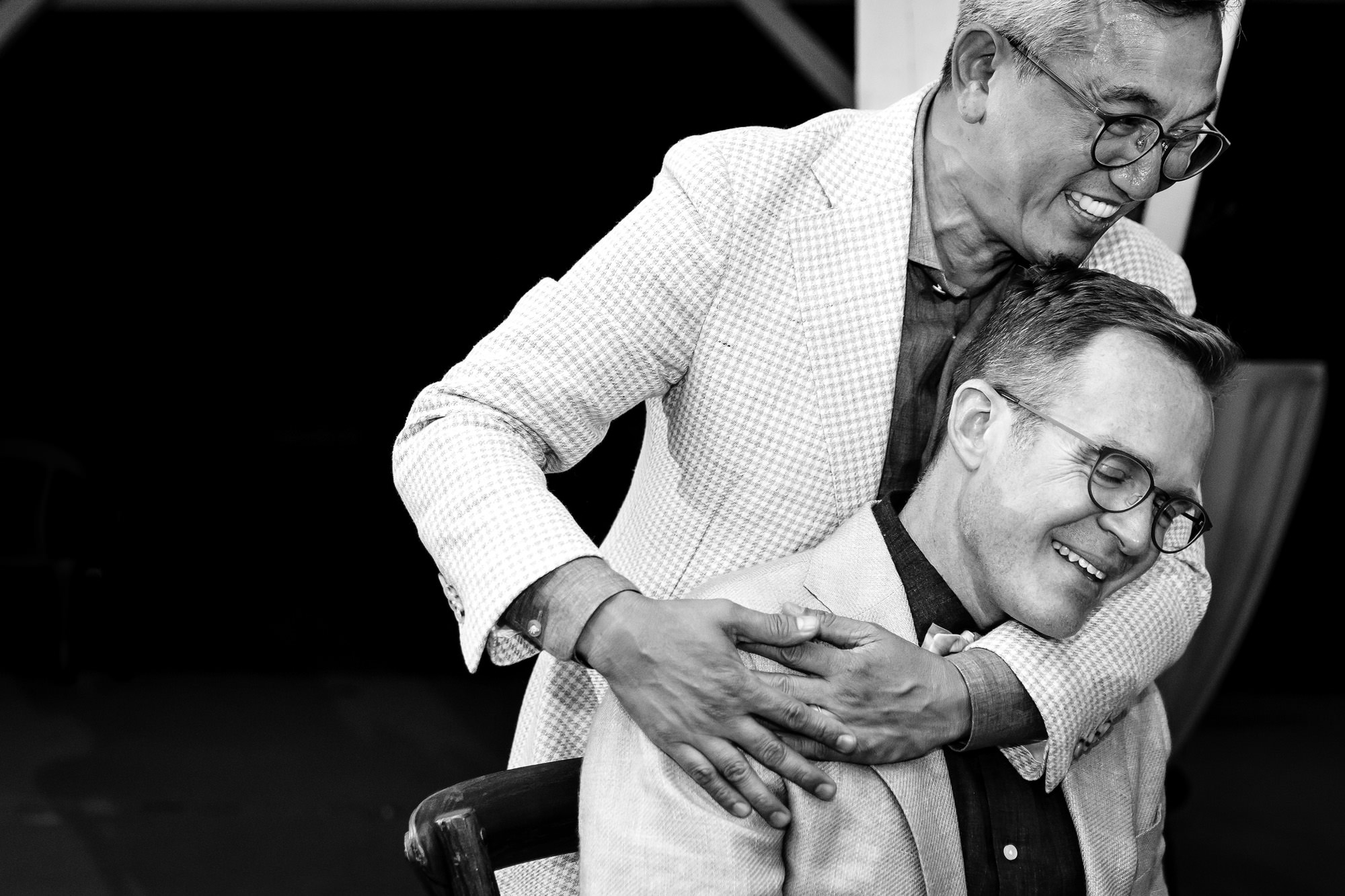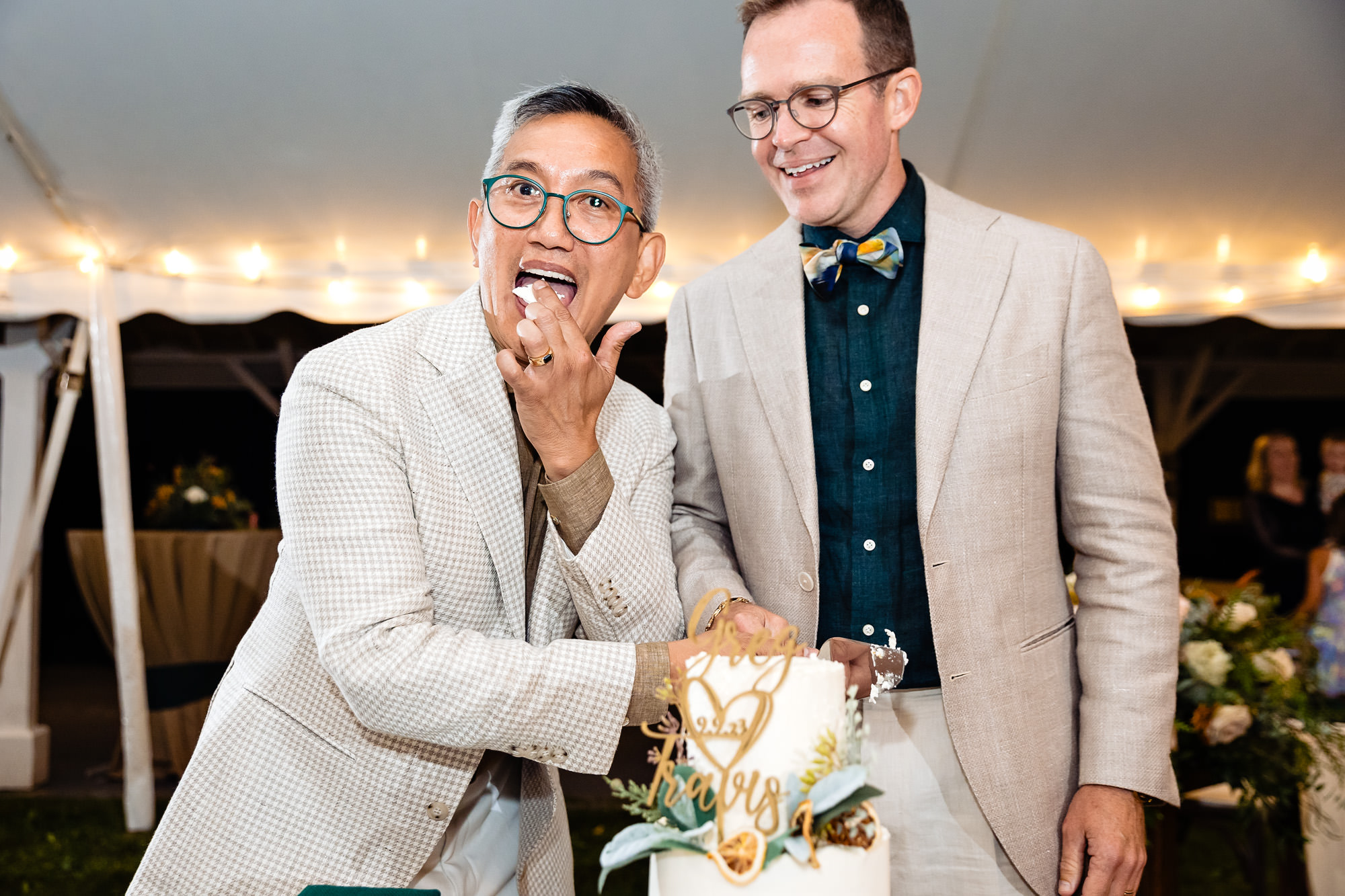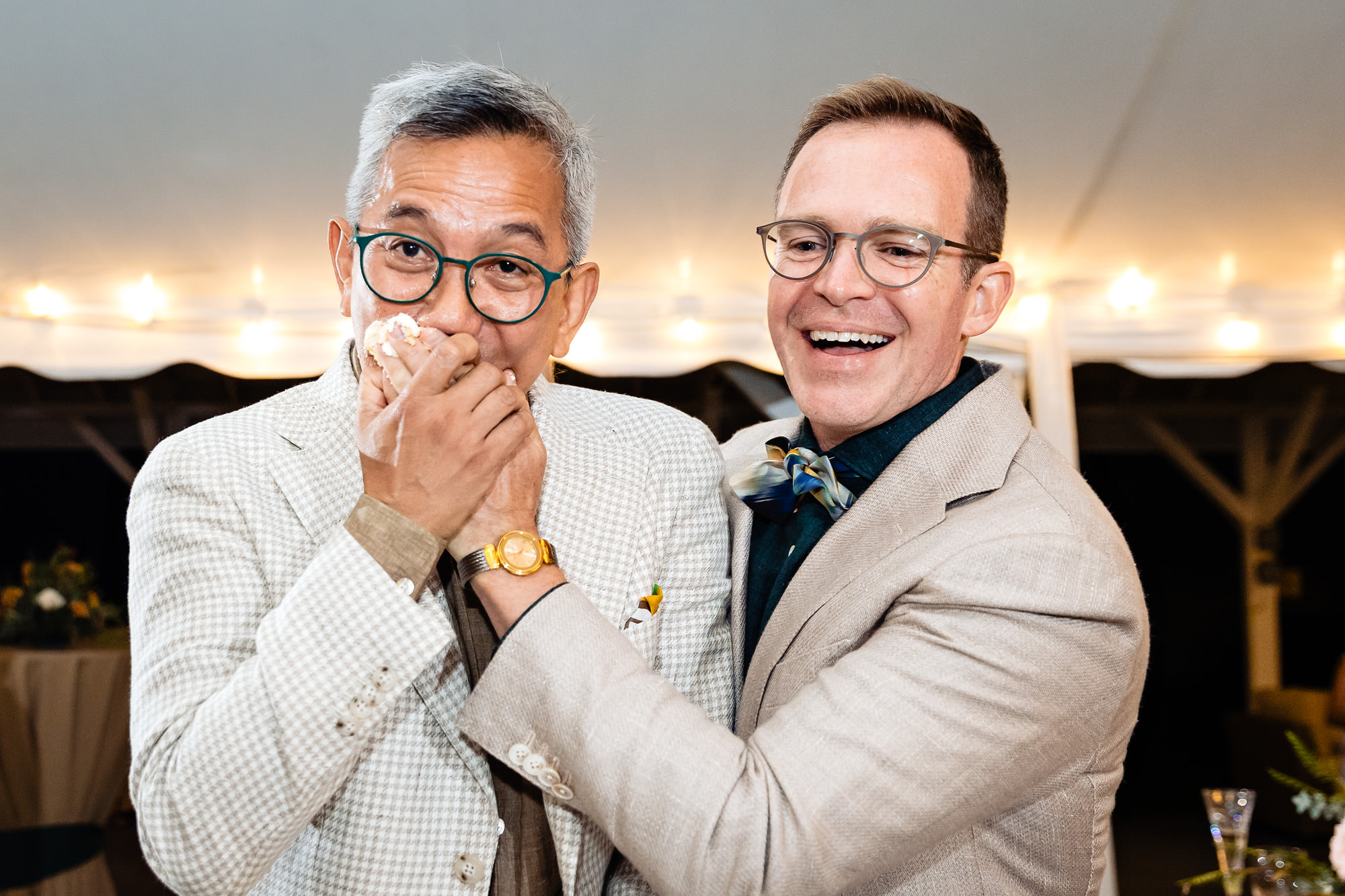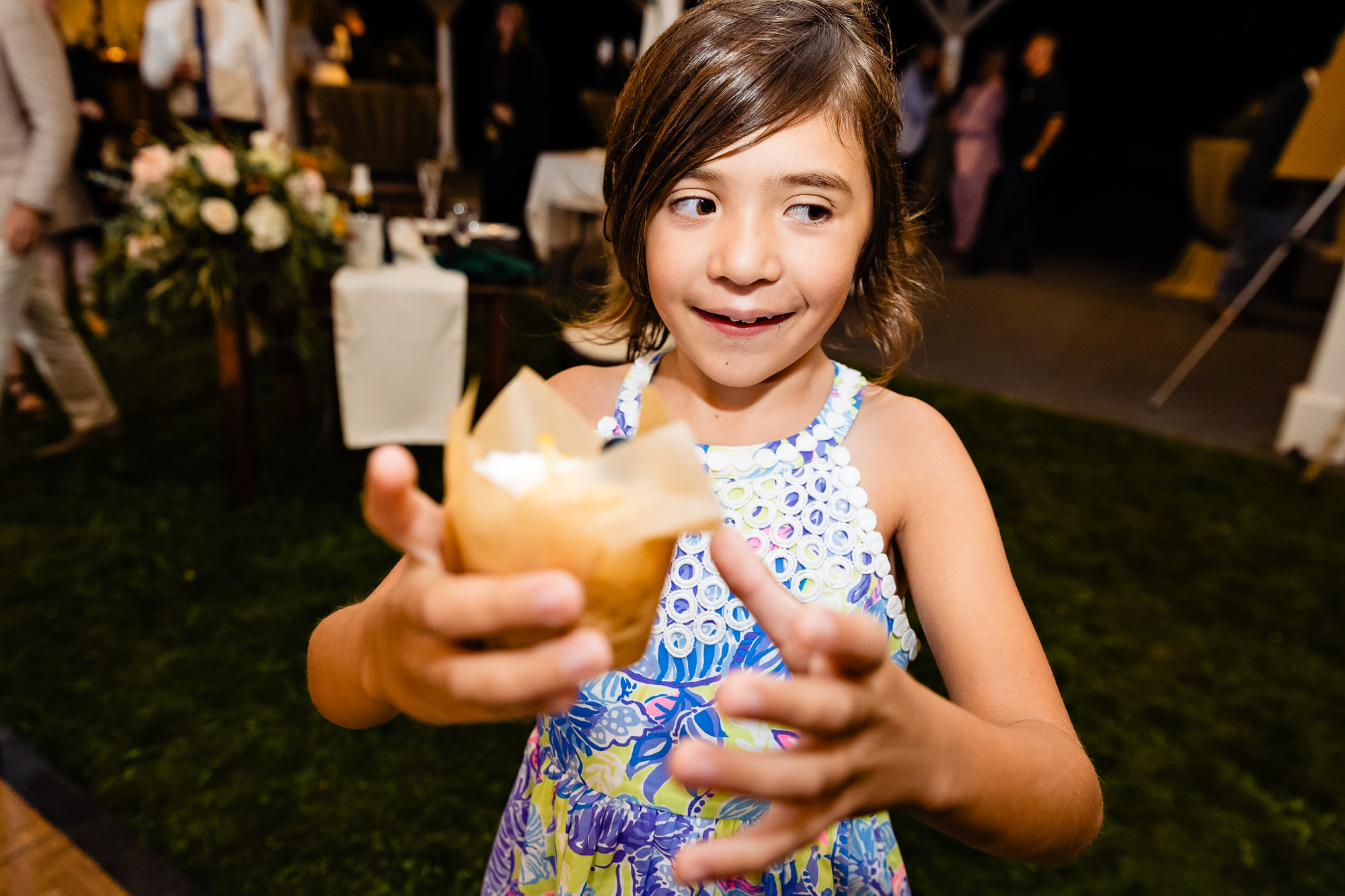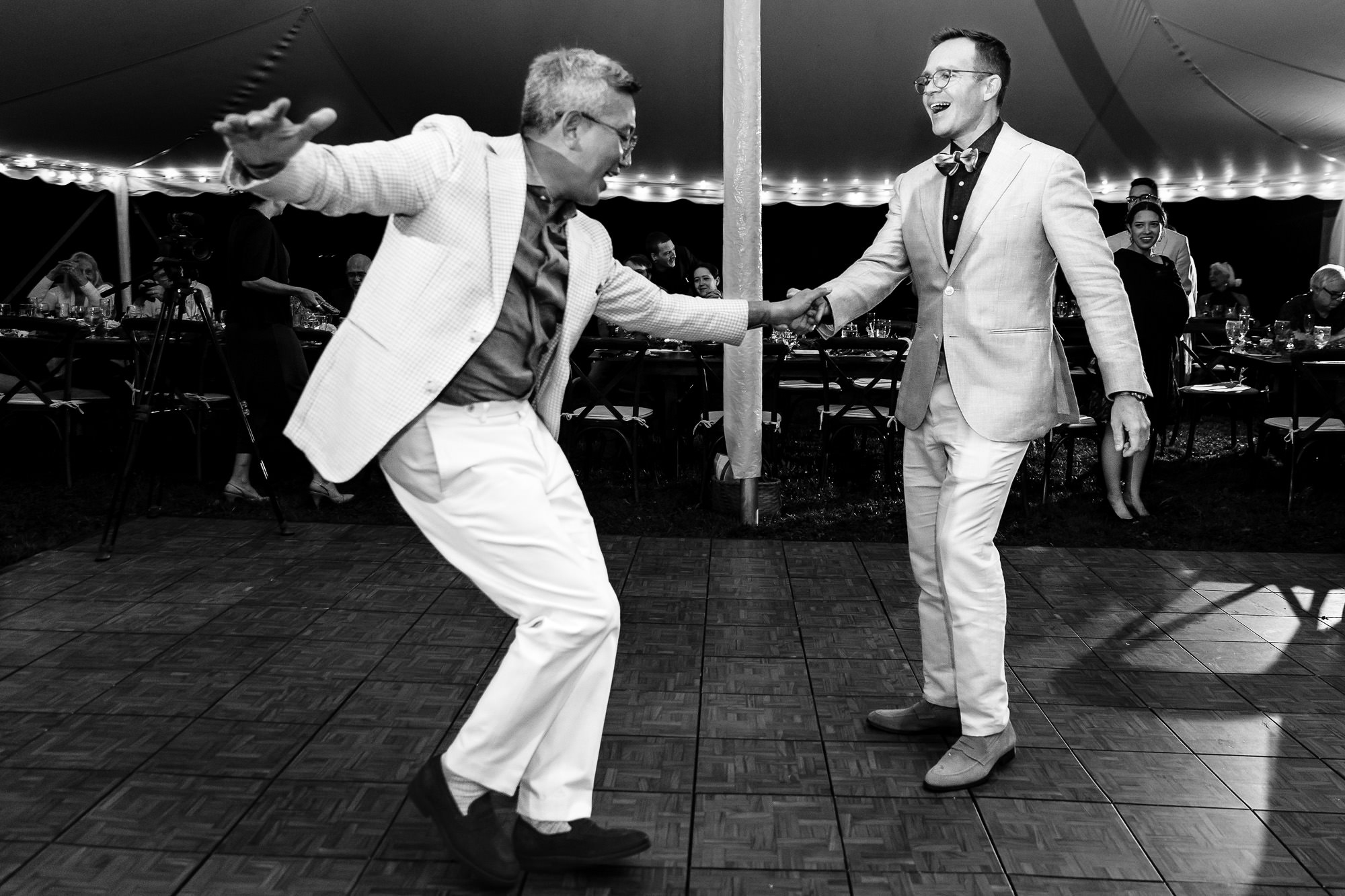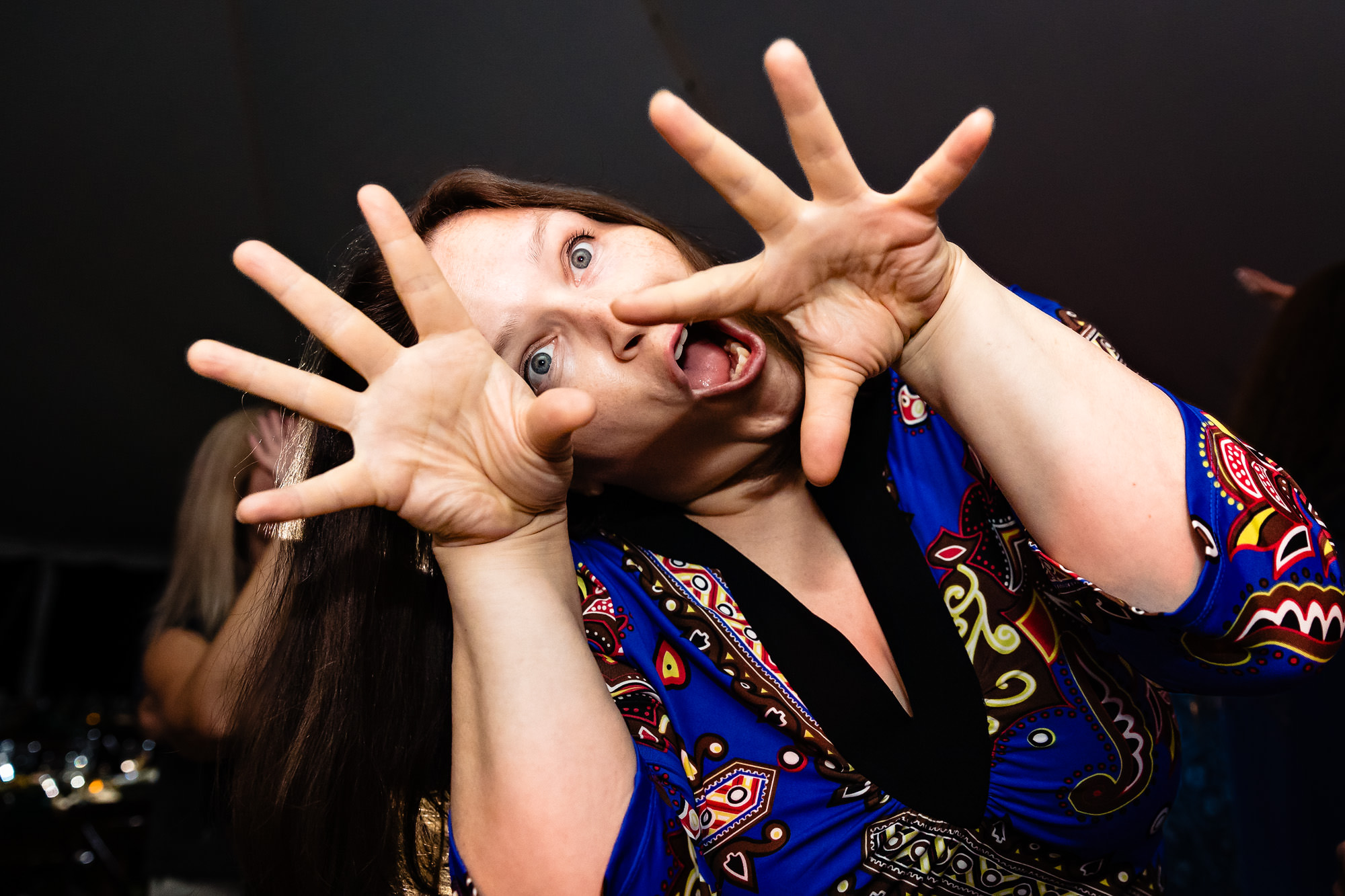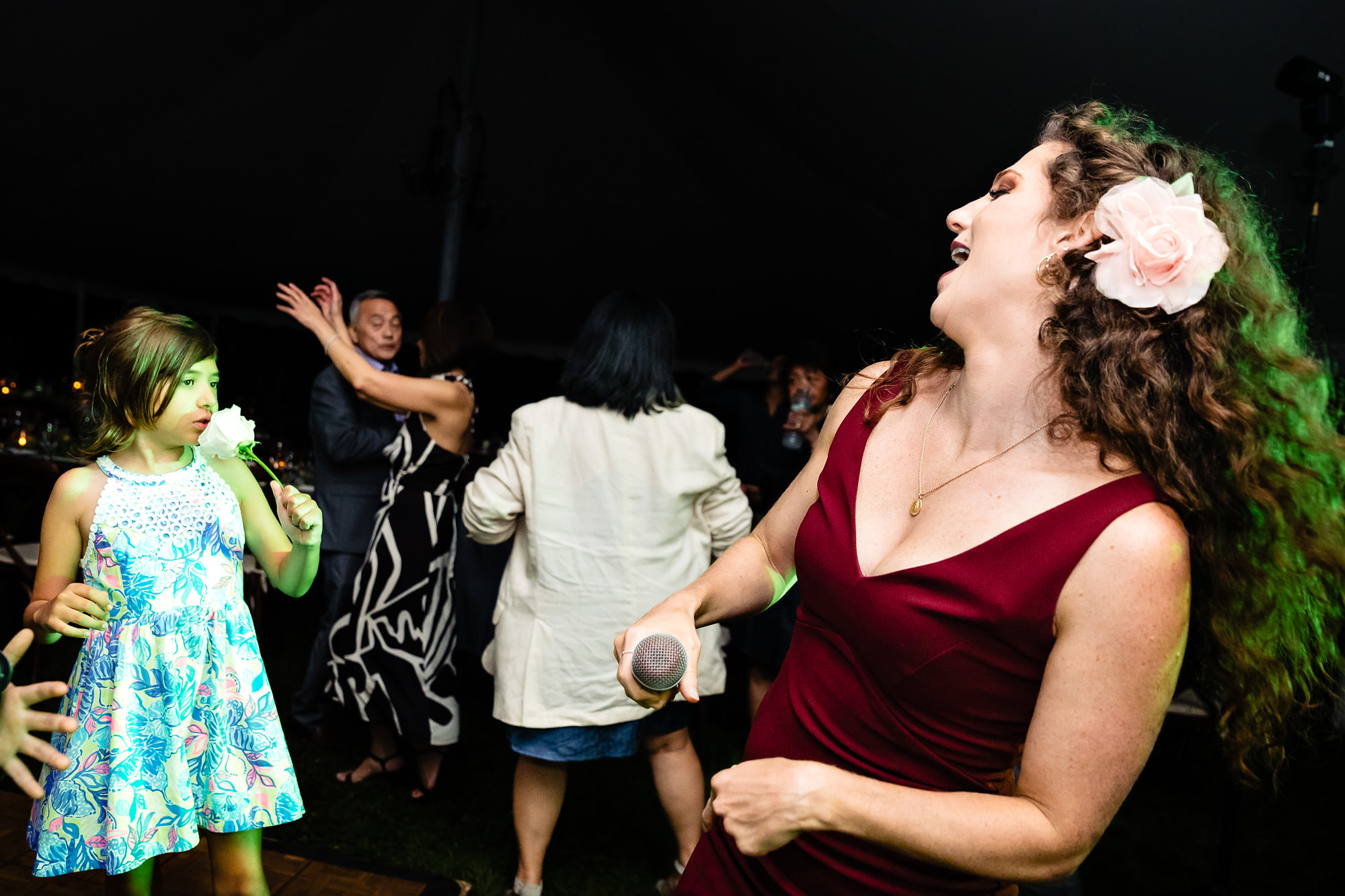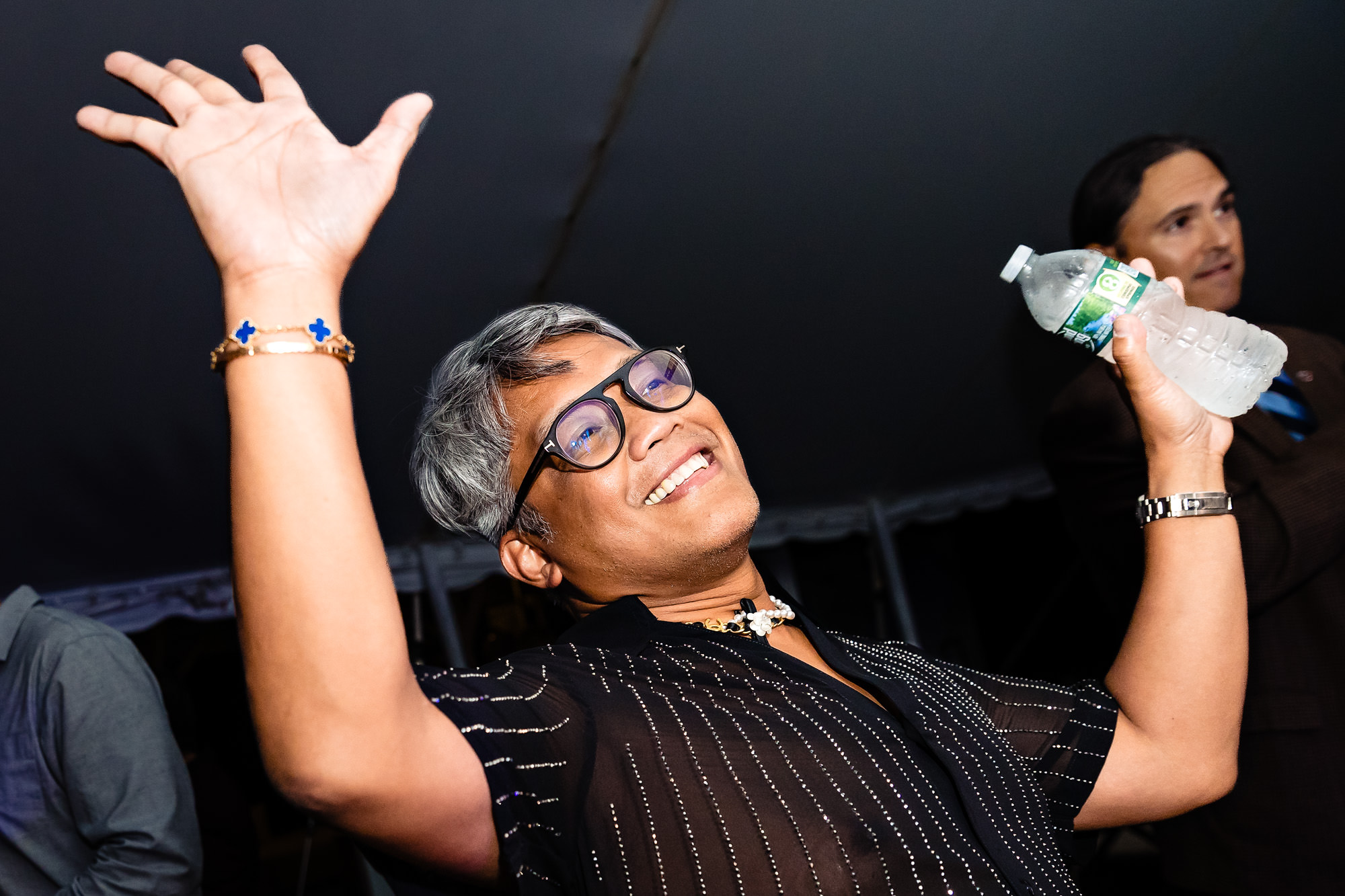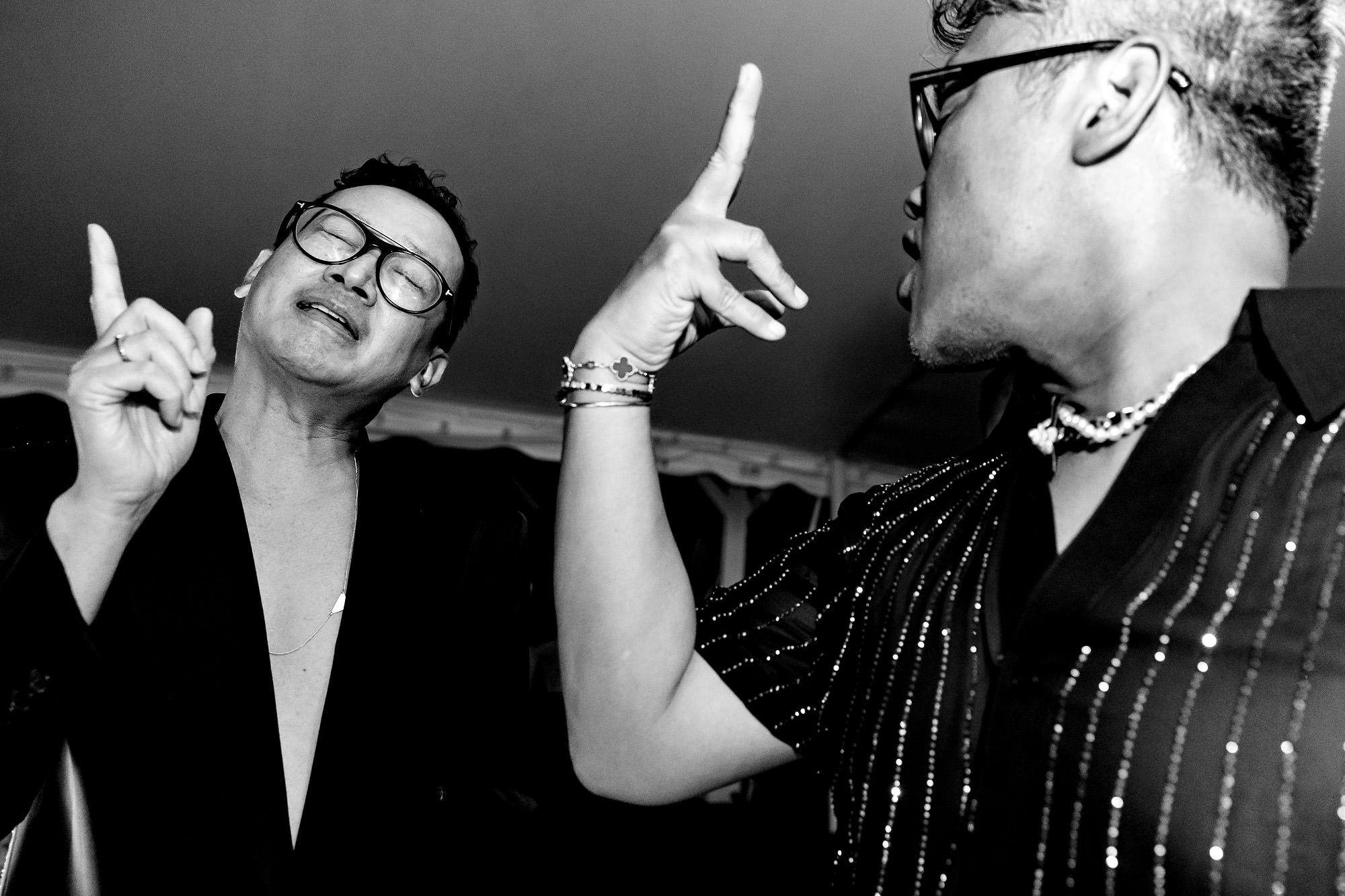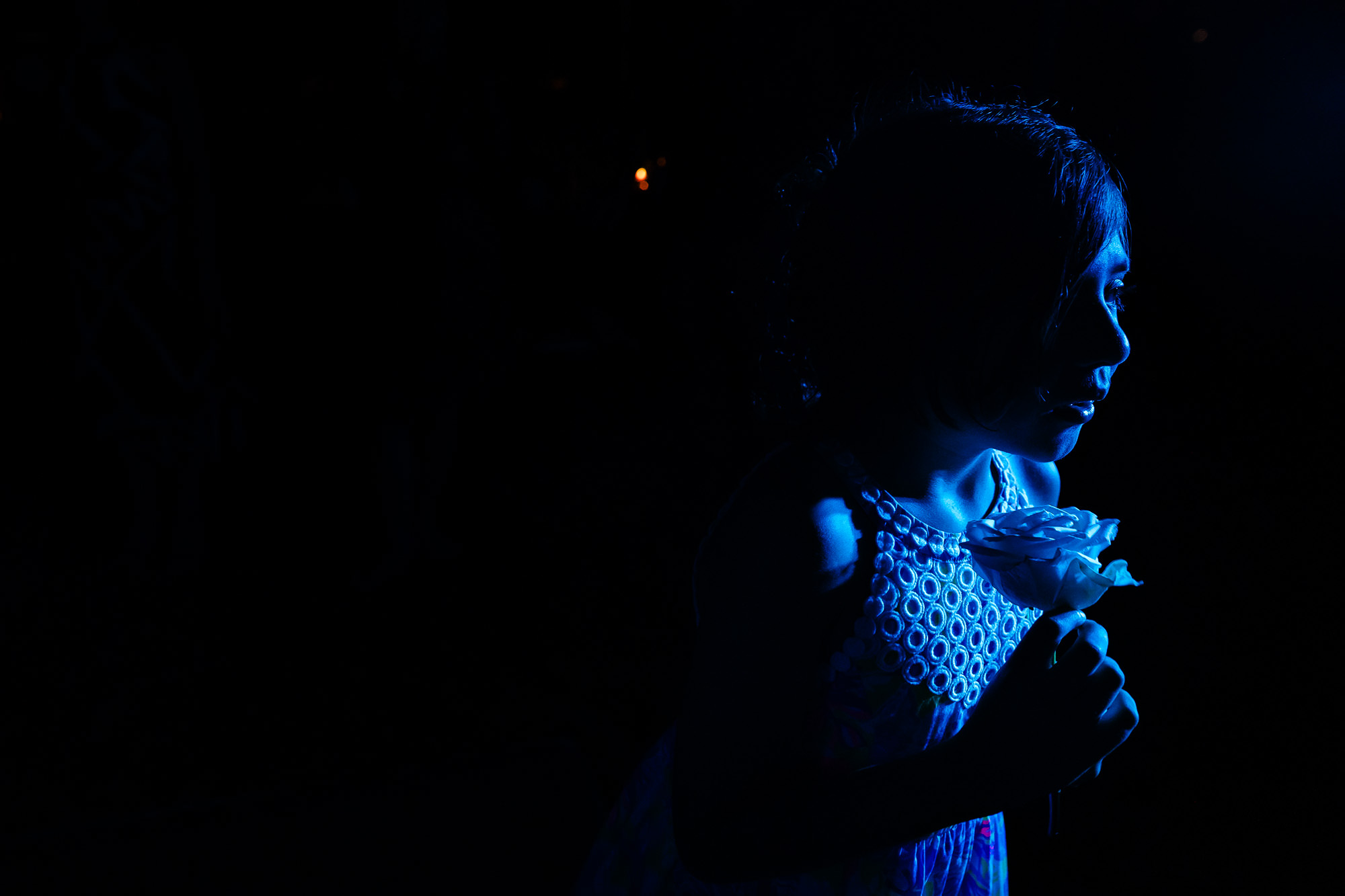 Wedding Vendors:
Wedding Venue: The Rangeley Inn
Wedding Coordinator: Timothy O'Neill
Photographer: Kate Crabtree Photography
Second Photographer: Kelsey Kobik
Officiant: Stephanie Barea
Caterer: The Rangeley Tavern
Band: Mixology
Baker: Whisk & Butter
Florist: Riverside Greenhouses & Florist
Hair Stylist: Dillon Meserve
Videographer: Life in Focus
Ceremony Musician: Acadia String Quartet
Wedding Rentals: Affordable Events
Jeweler: Thomas Michaels Designers