Maddie and Joe's Bar Harbor Inn wedding, situated on the stunning Mount Desert Island, was rainy. And by rainy, I don't mean light sprinkles- I mean a full onslaught of rain. It wasn't a surprise, as the forecast had predicted heavy rain for a few days, but imagine my surprise when I arrived to Bar Harbor Inn that afternoon and learned that Maddie and Joe still planned on having their ceremony outside! Many couples would have opted for a drier, warmer, indoor experience, but Maddie and Joe wanted to have the harbor as a backdrop for their vows, and can you blame them? Bar Harbor Inn sits directly on the water, and provides for an incredible scenic view, no matter the weather!
We started the ceremony a little bit early, as the rain had lightened for a brief moment, but, of course, it started to once again pour upon the start of the ceremony. However, with the use of Bar Harbor Inn's giant umbrellas, loved ones stayed relatively dry as Maddie and Joe, shielded by a clear umbrella, said their vows. While it might have not been particularly pleasant out, the views were stunning, what with the light fog and vibrant greens of the grass and shrubs, and Salt Farm Flower's stunning floral work that framed the ceremony.
We returned to the Porcupine Room, Bar Harbor Inn's cozy event space for intimate weddings, and after enjoying a delicious meal, were able to return outside briefly for some couples portraits once the rain had let up a bit. I left the wedding with delicious cookies made by Maddie and Joe's loved ones, as they included a cookie table, a tradition typically seen at Pittsburgh weddings and they fueled me as I made the drive home through the rain.
Maddie and Joe, thank you for including me in your wedding! Here are a few of my favorite photos from your wedding day. Enjoy!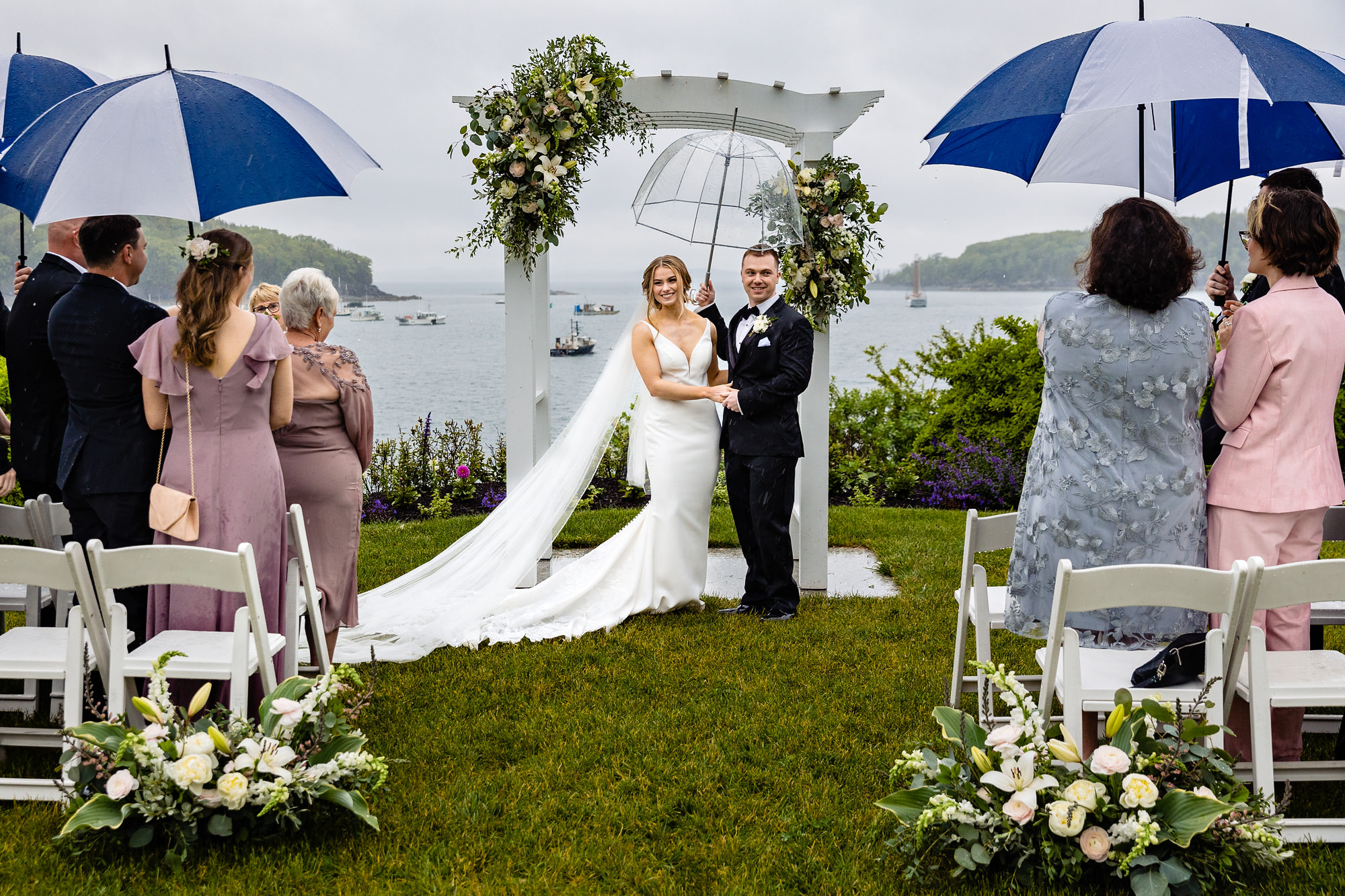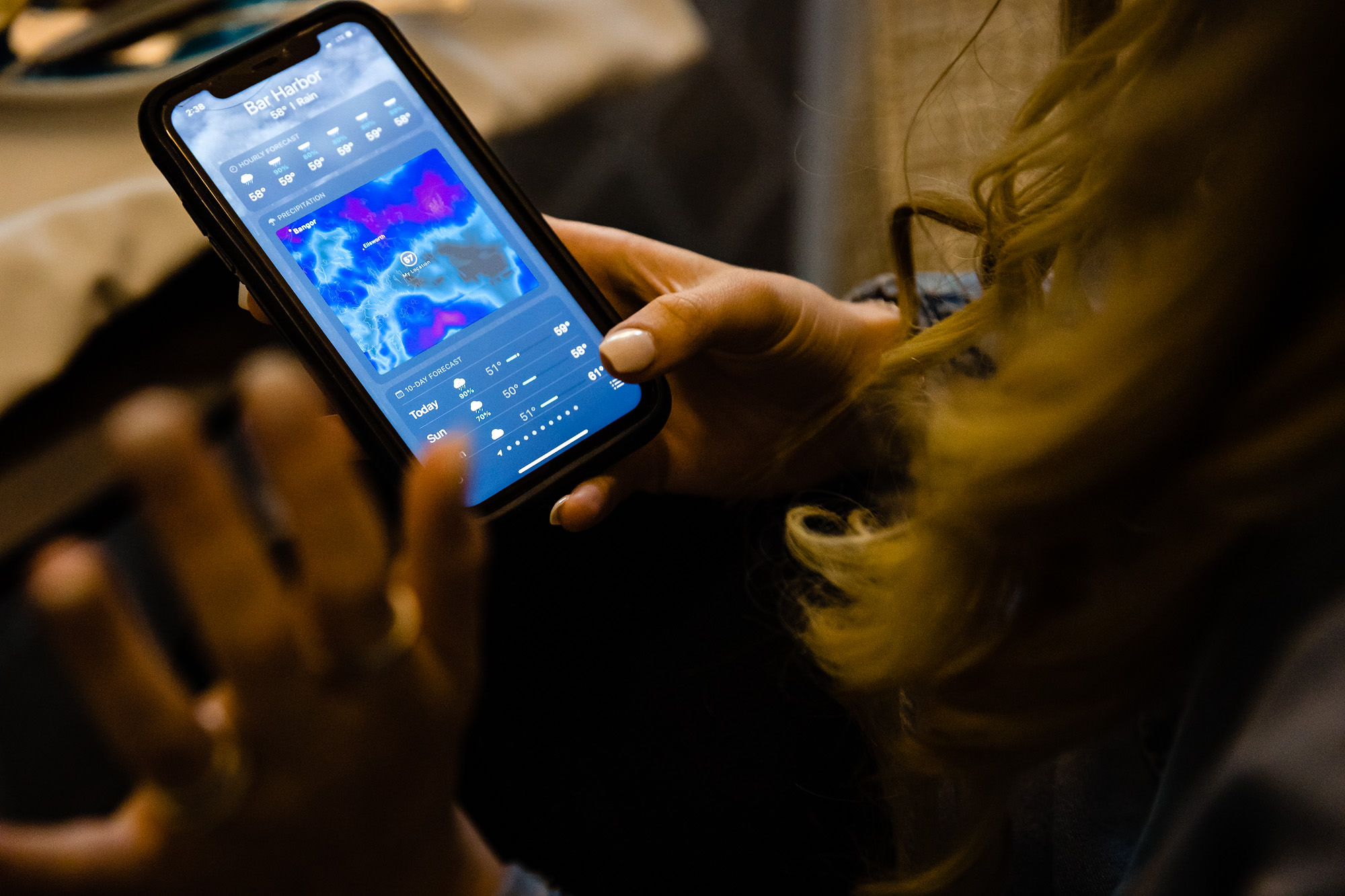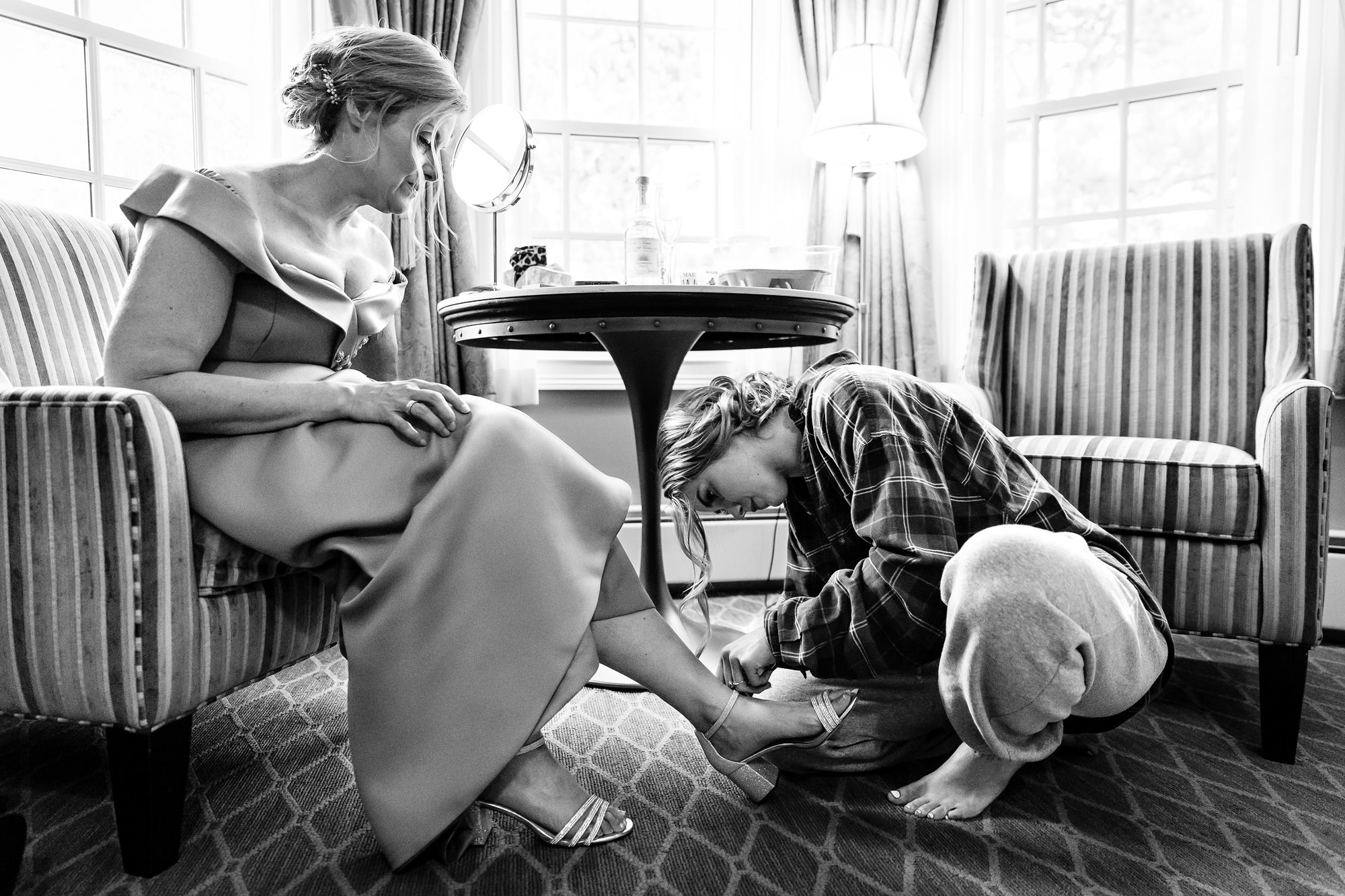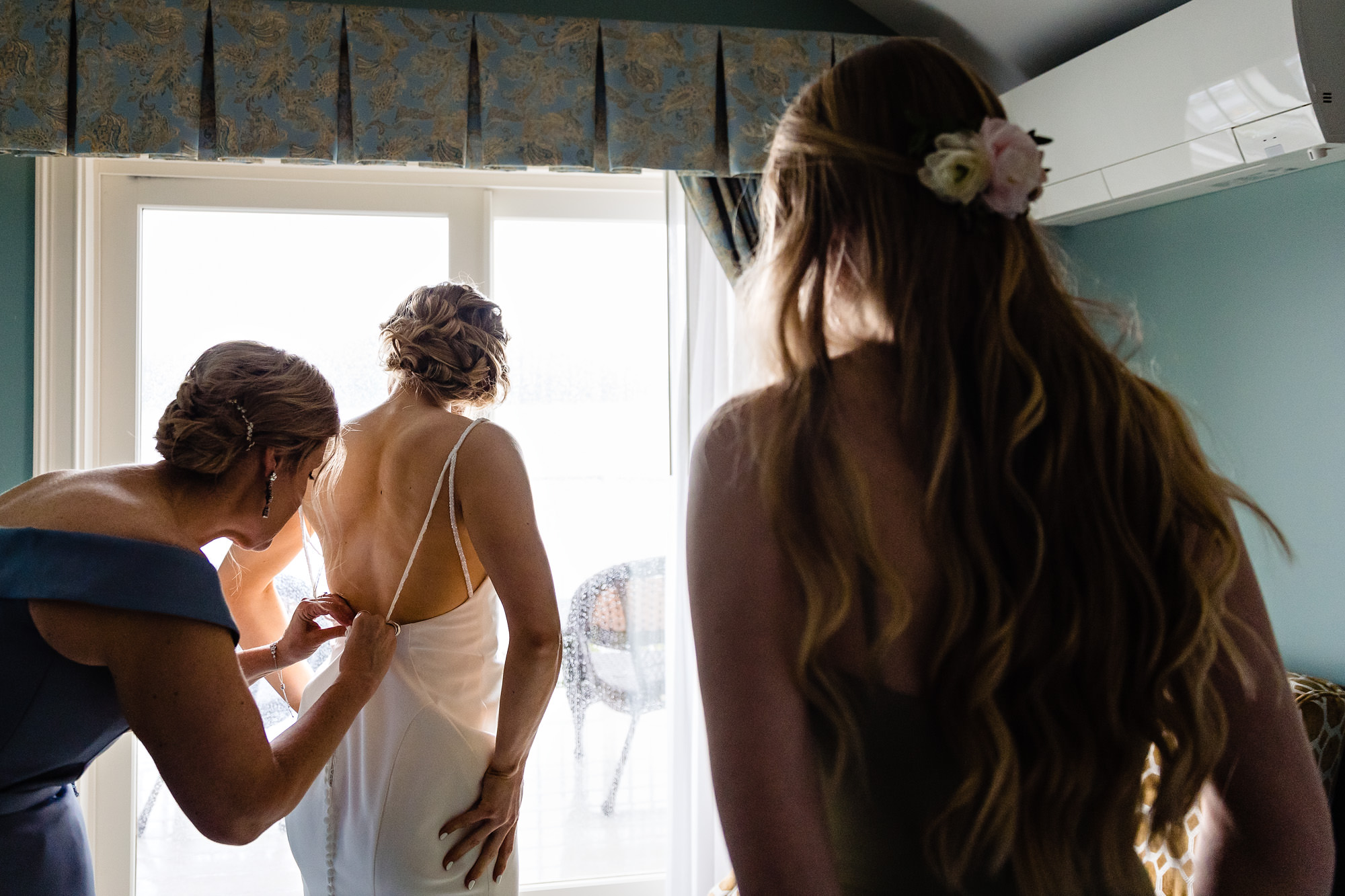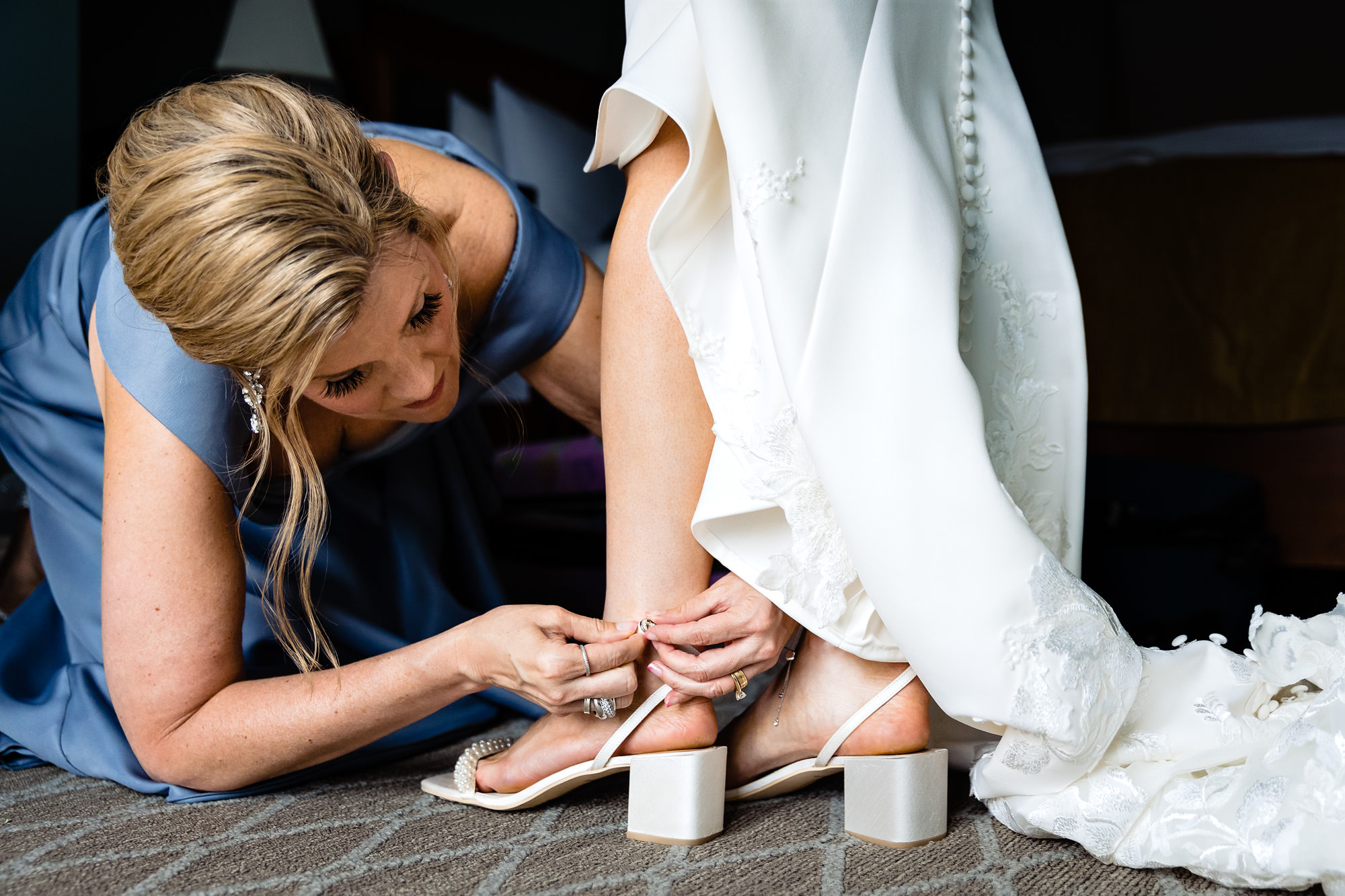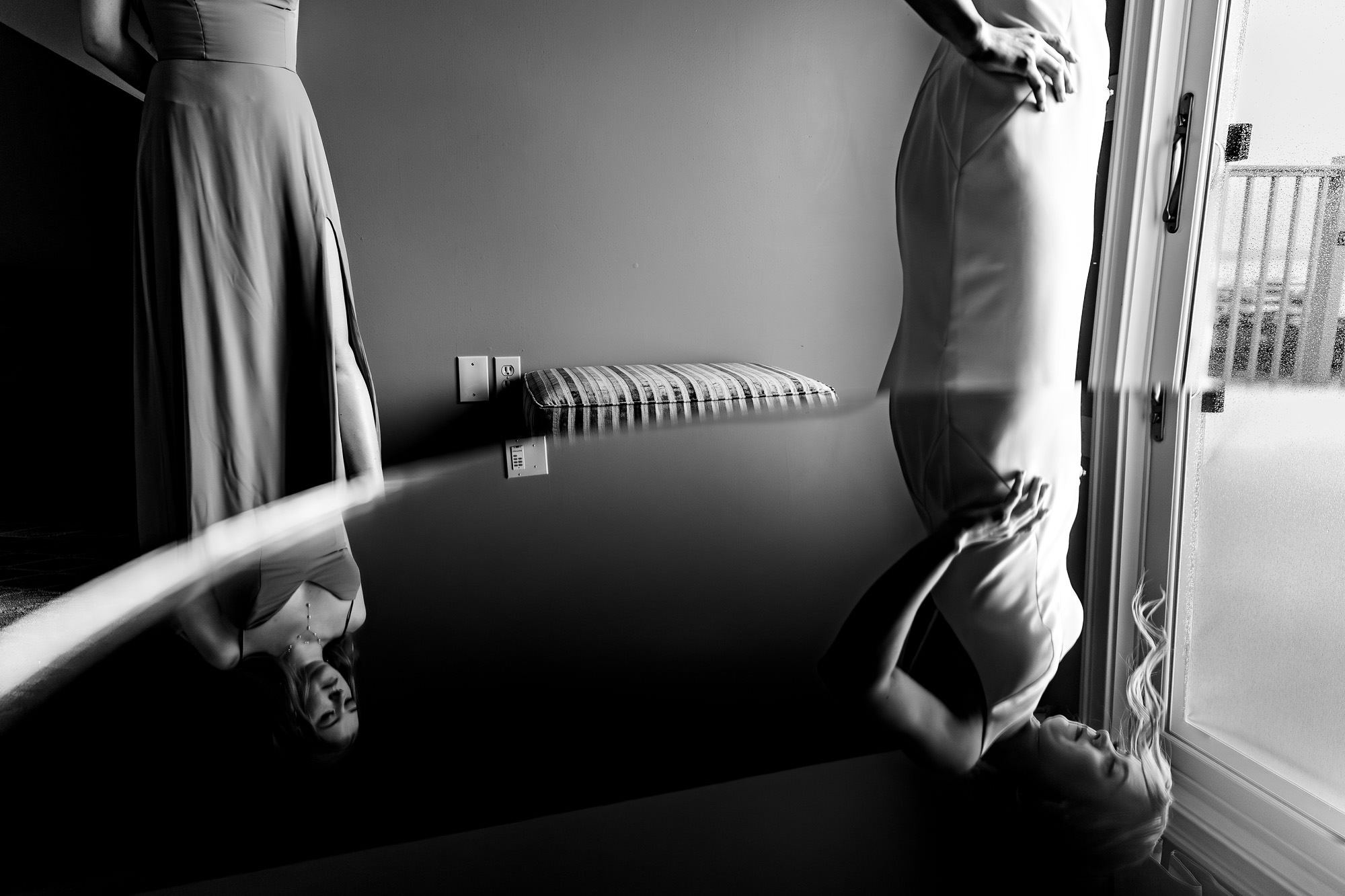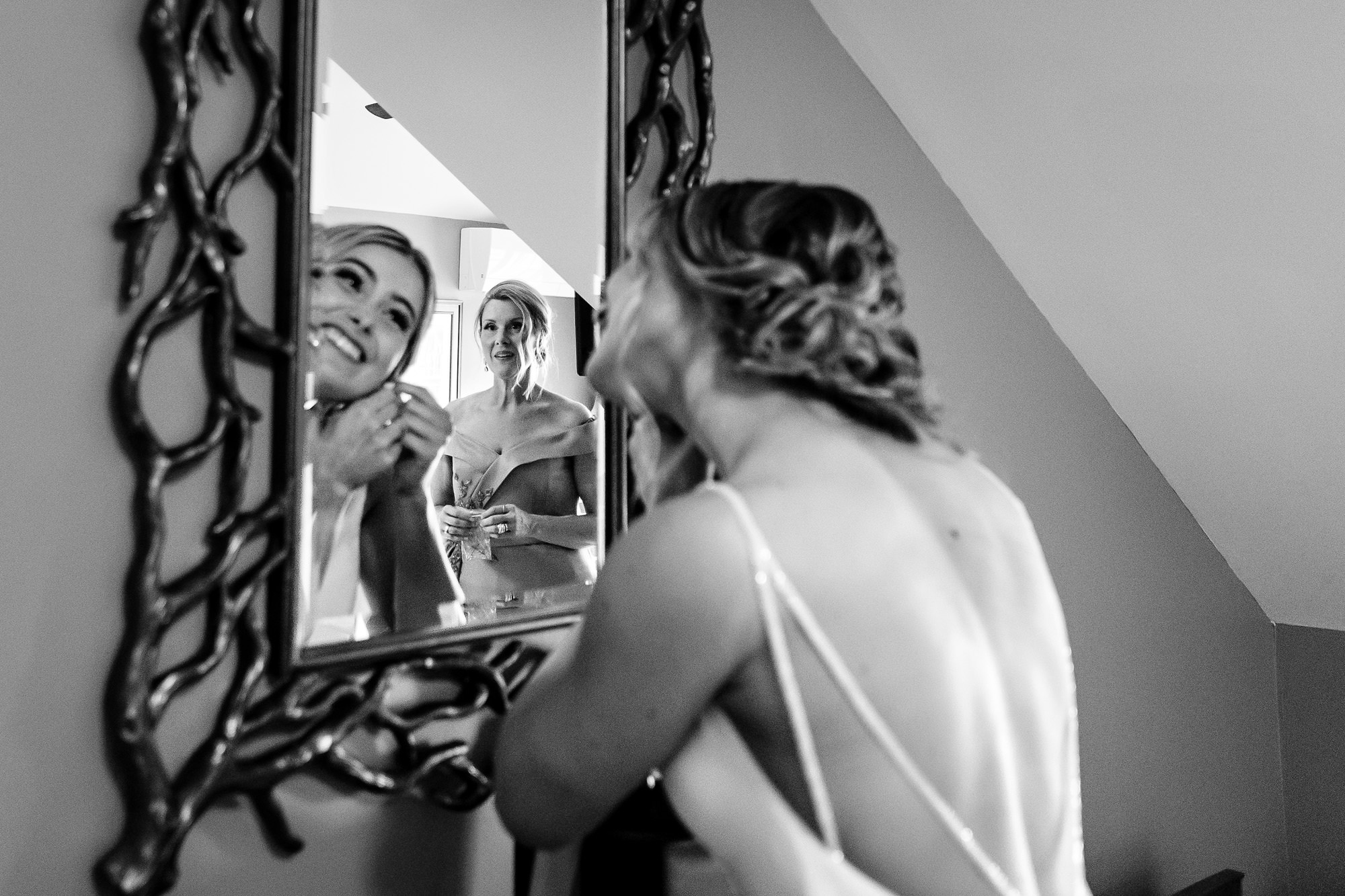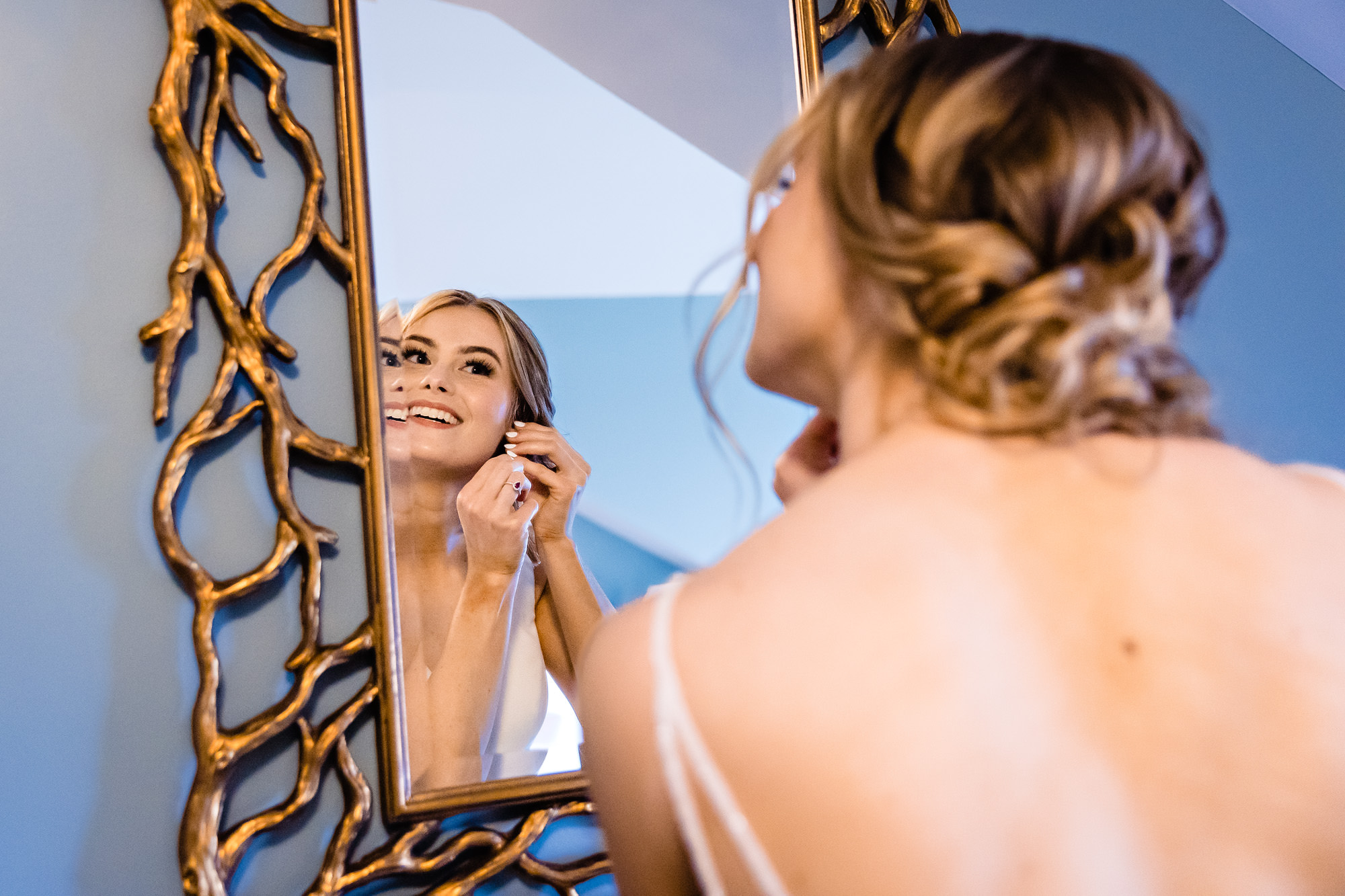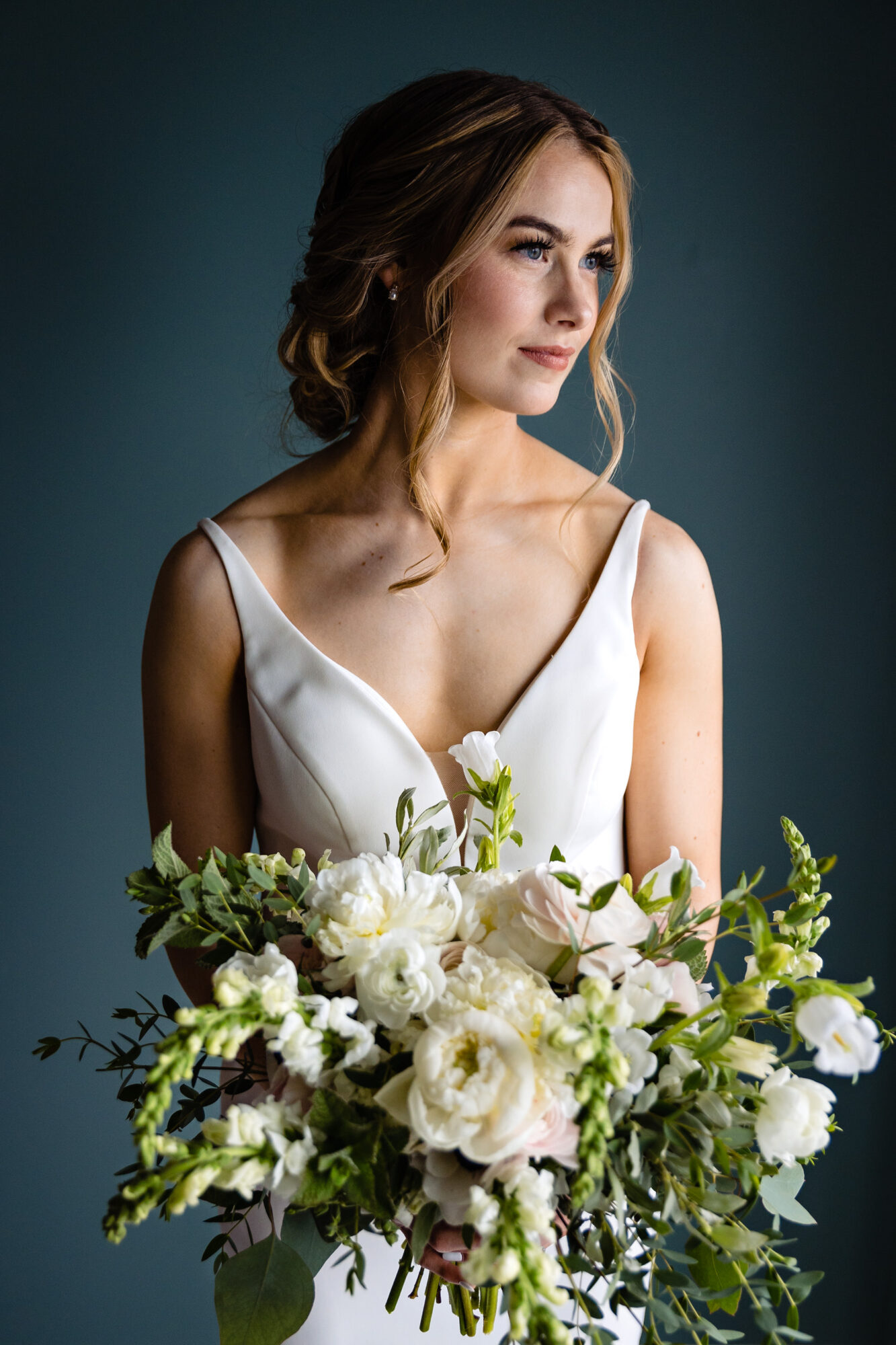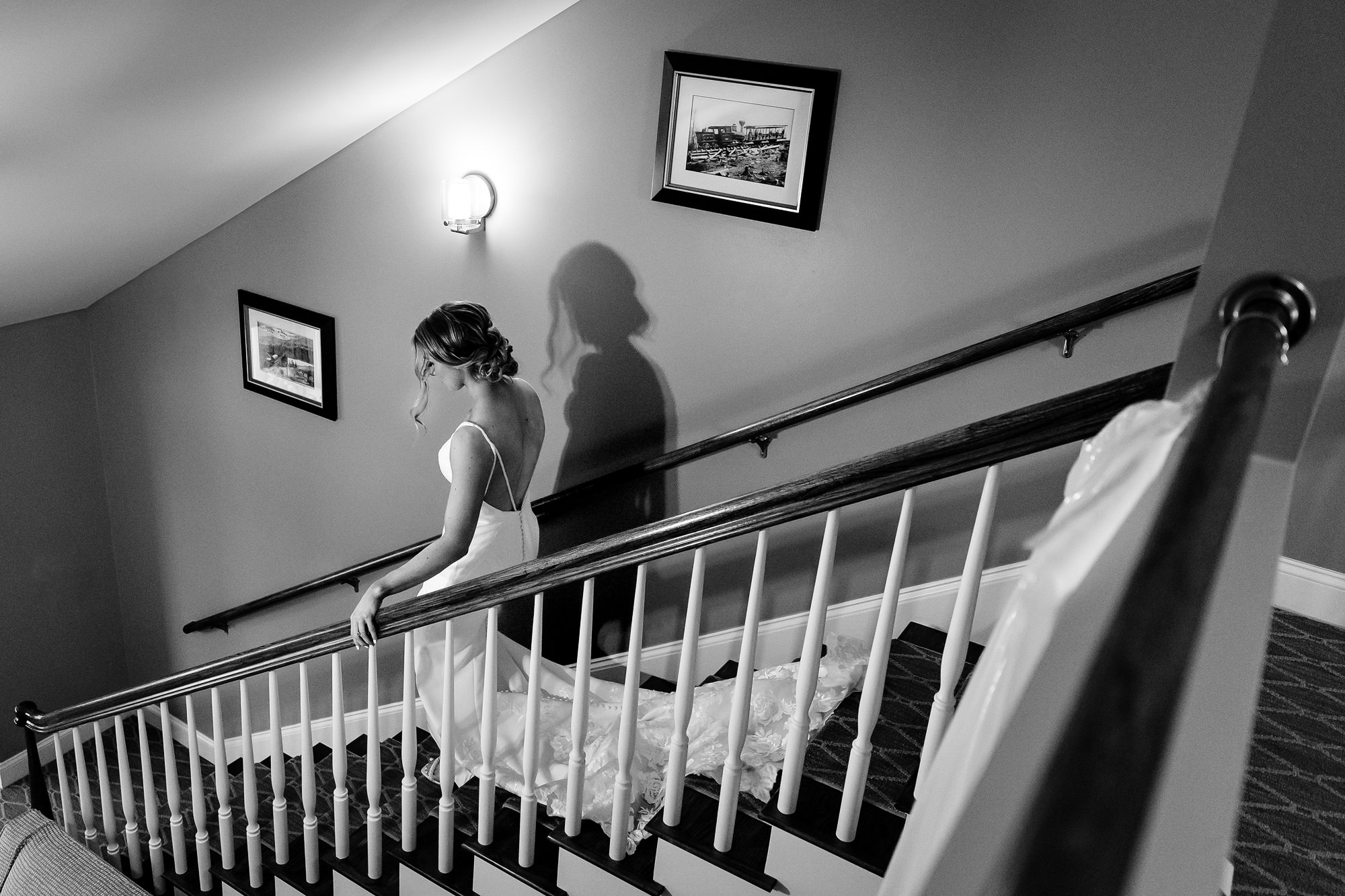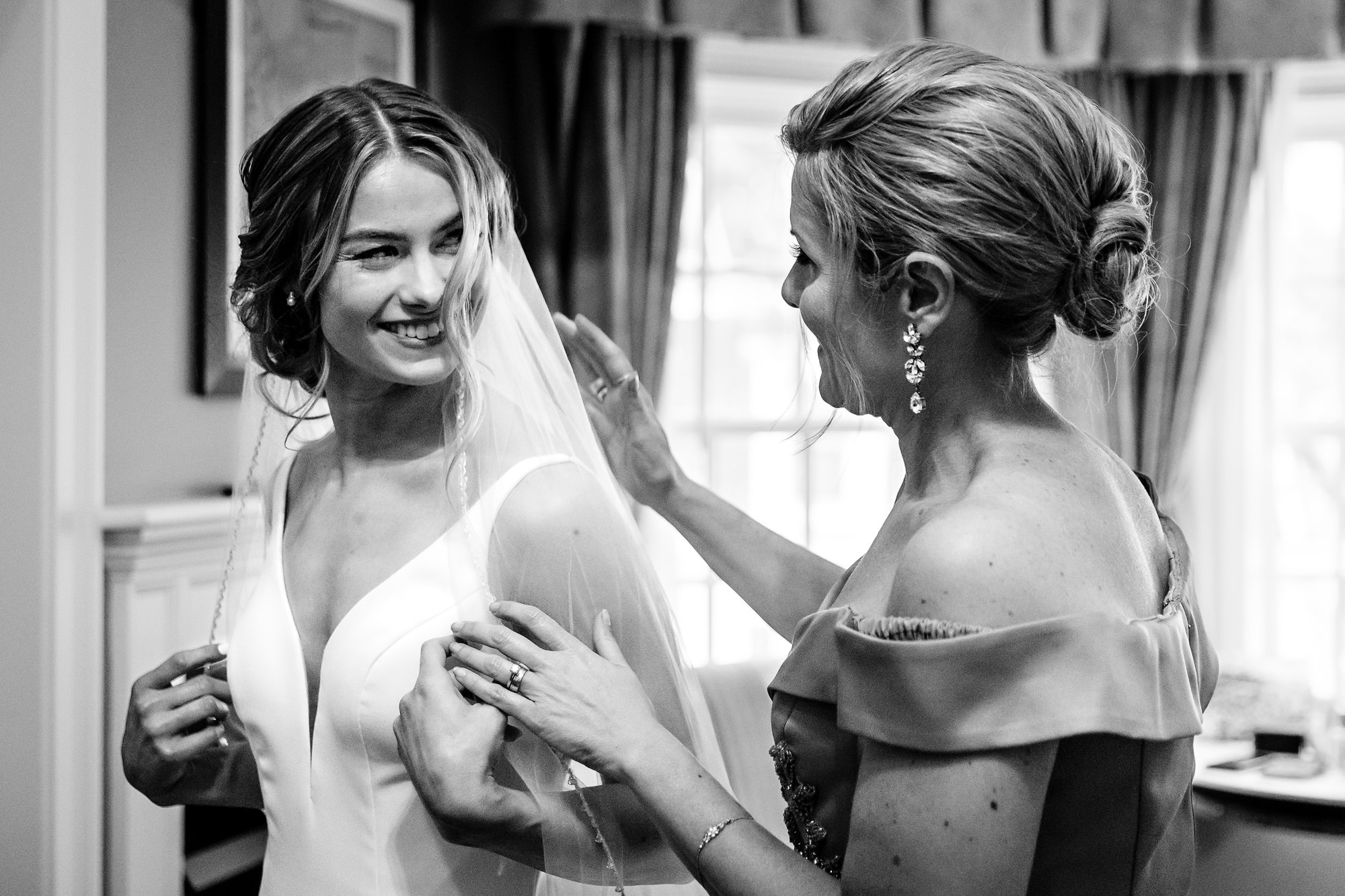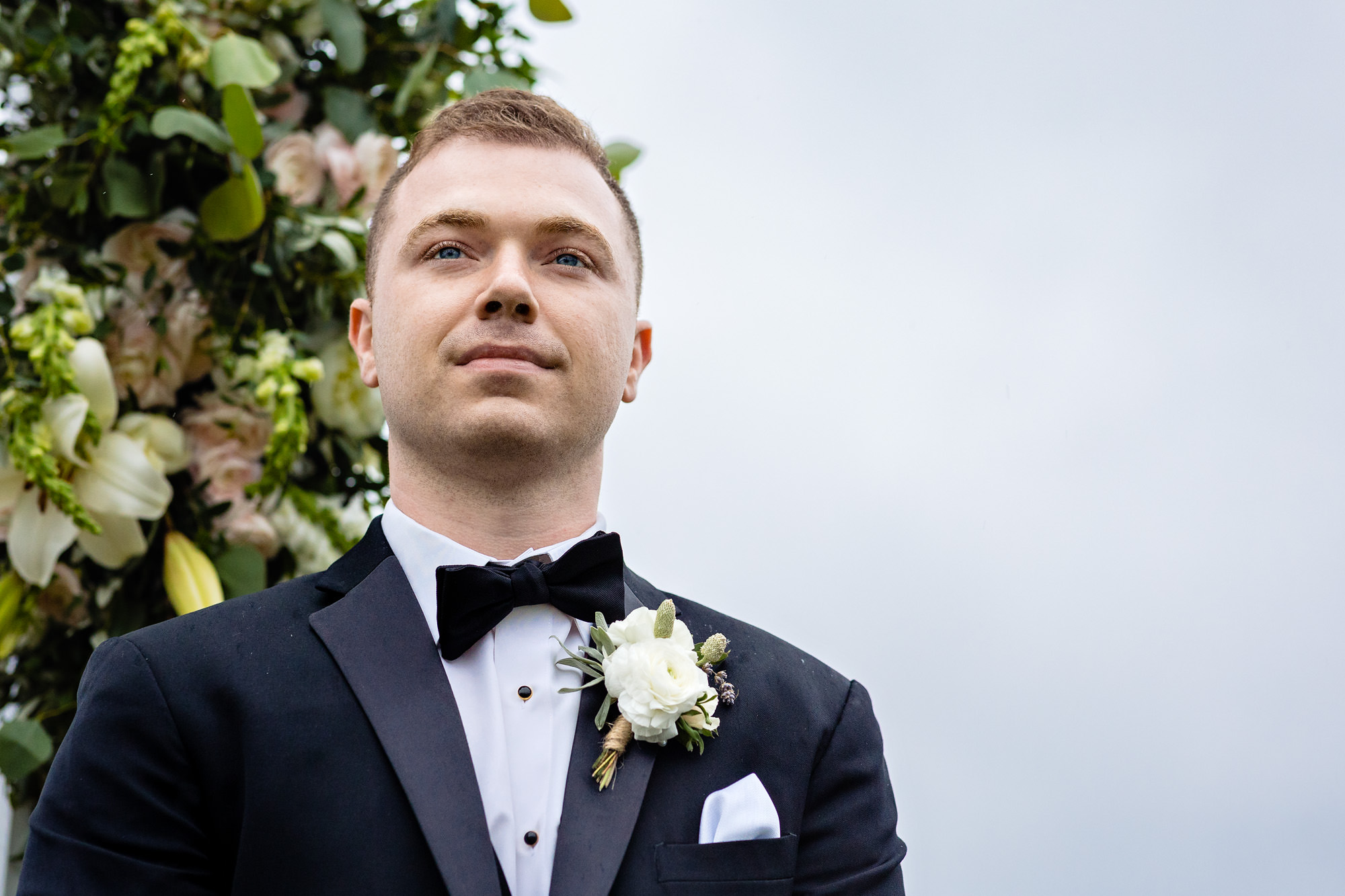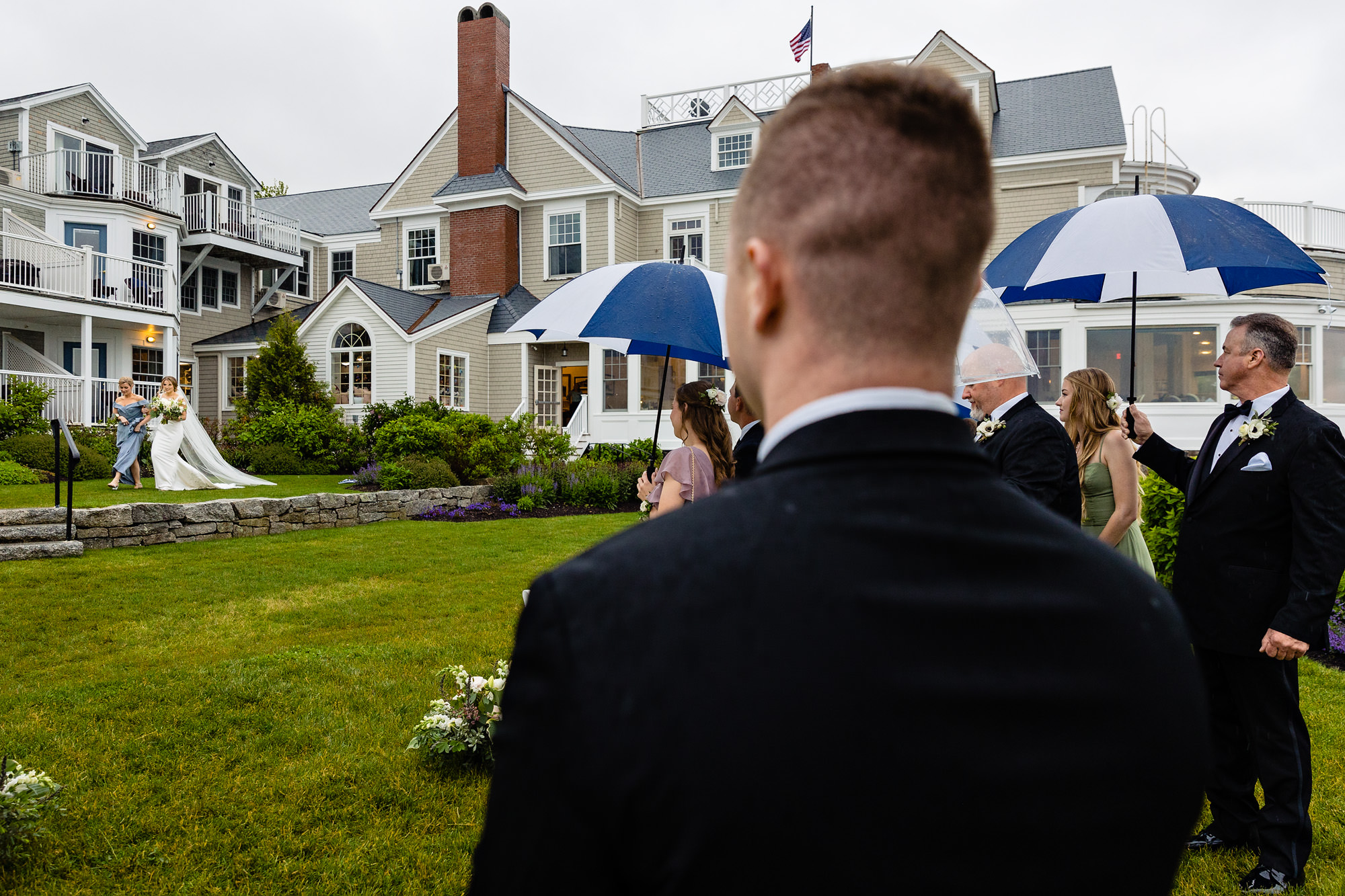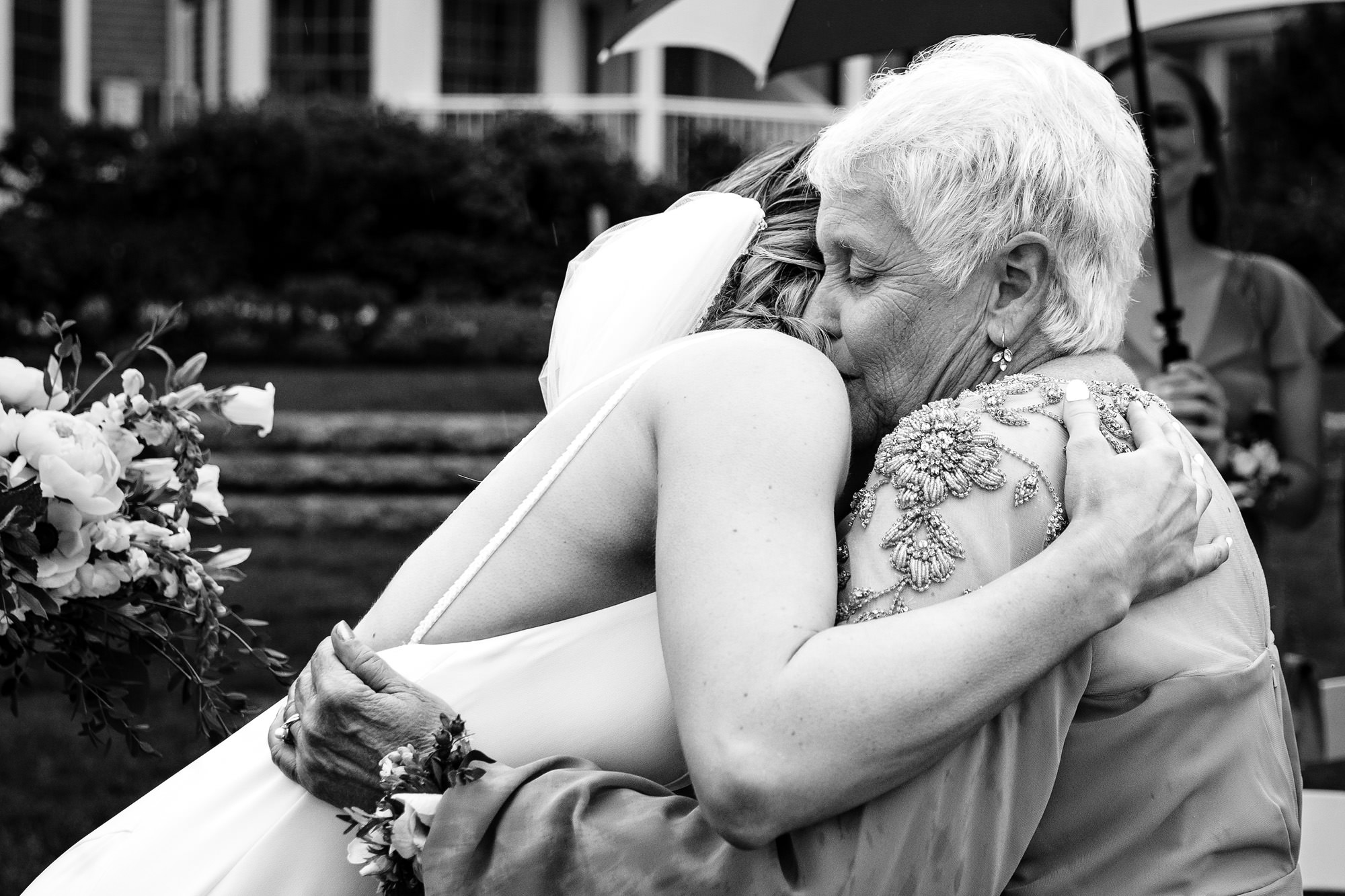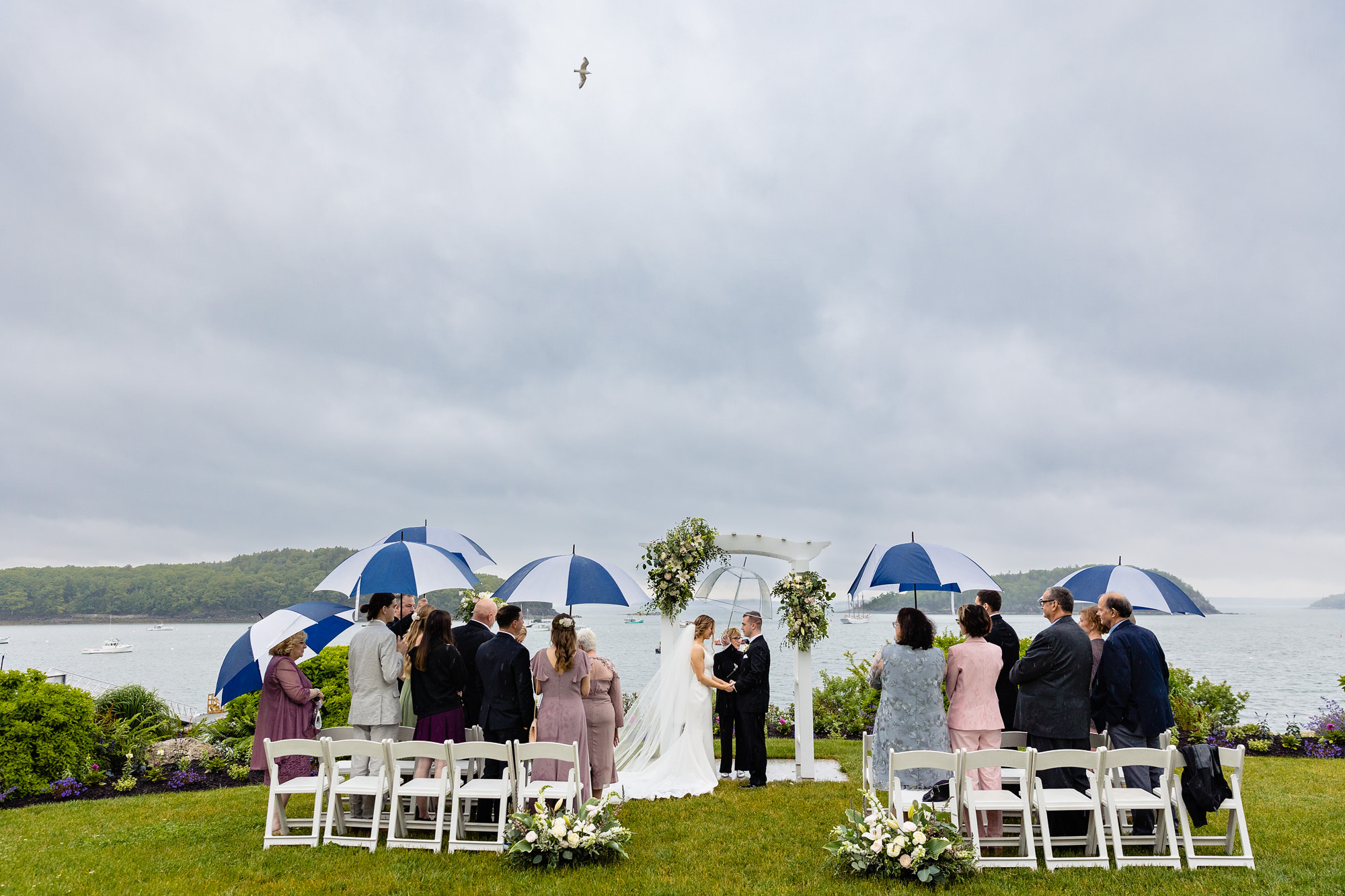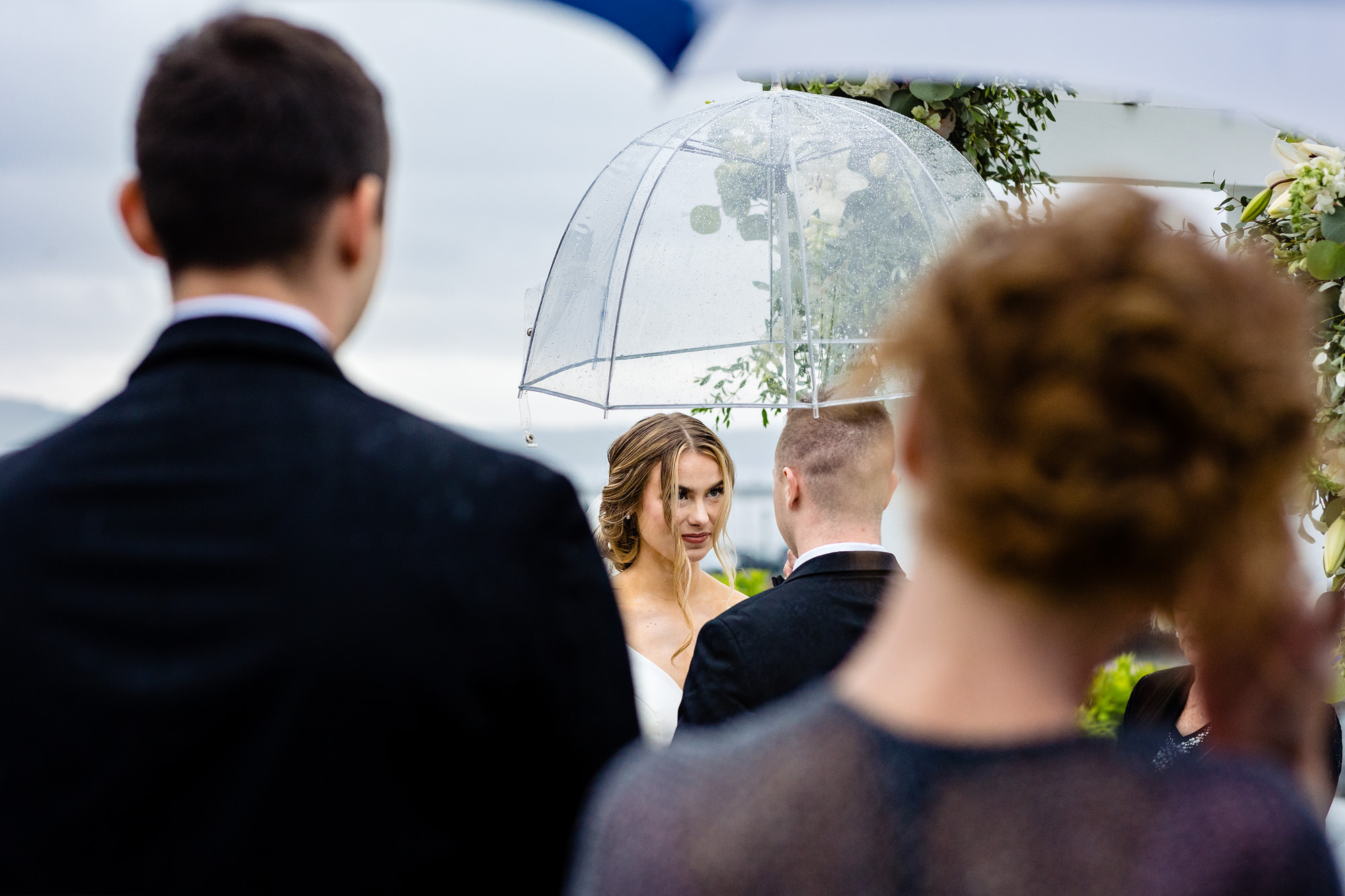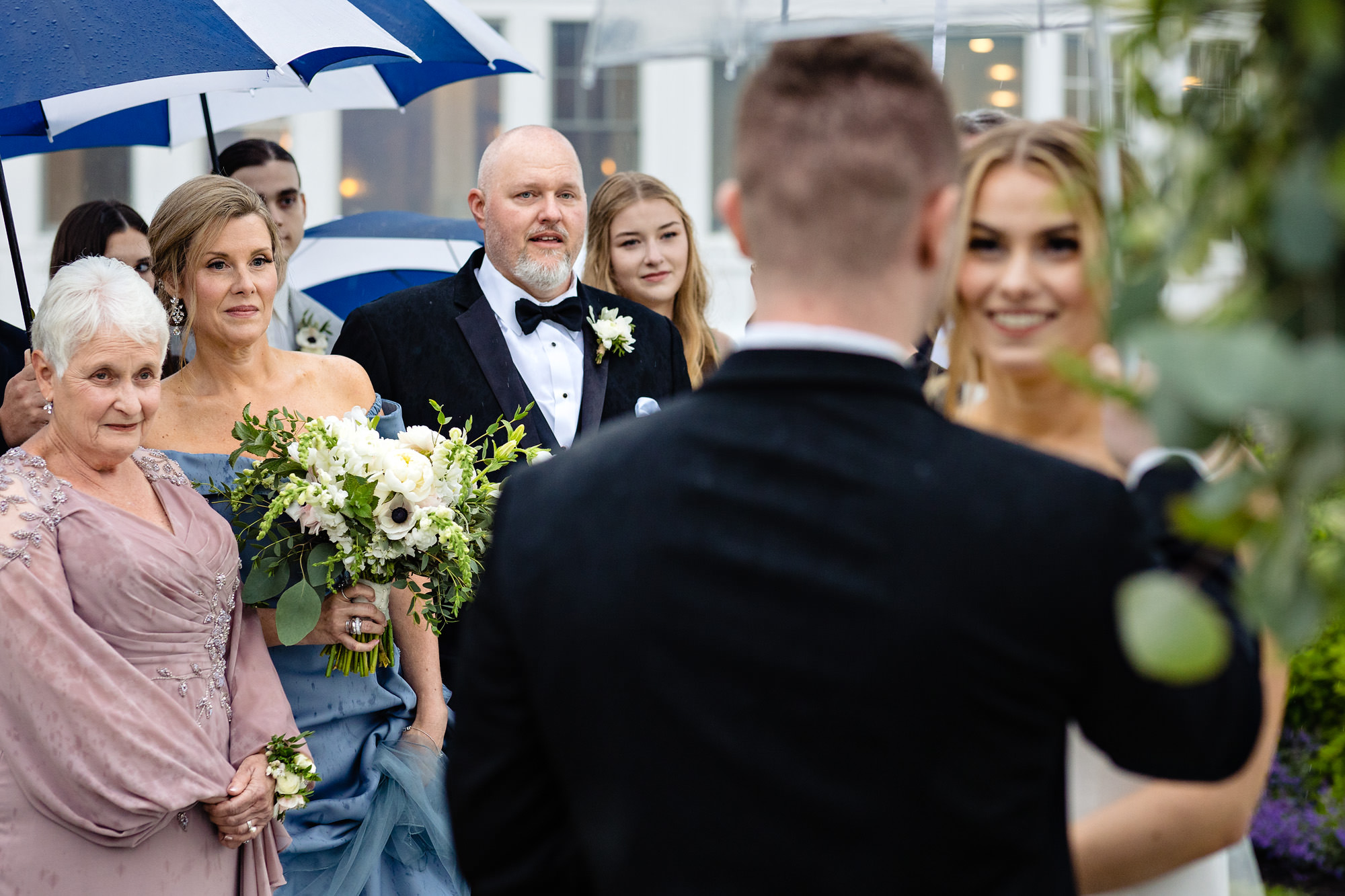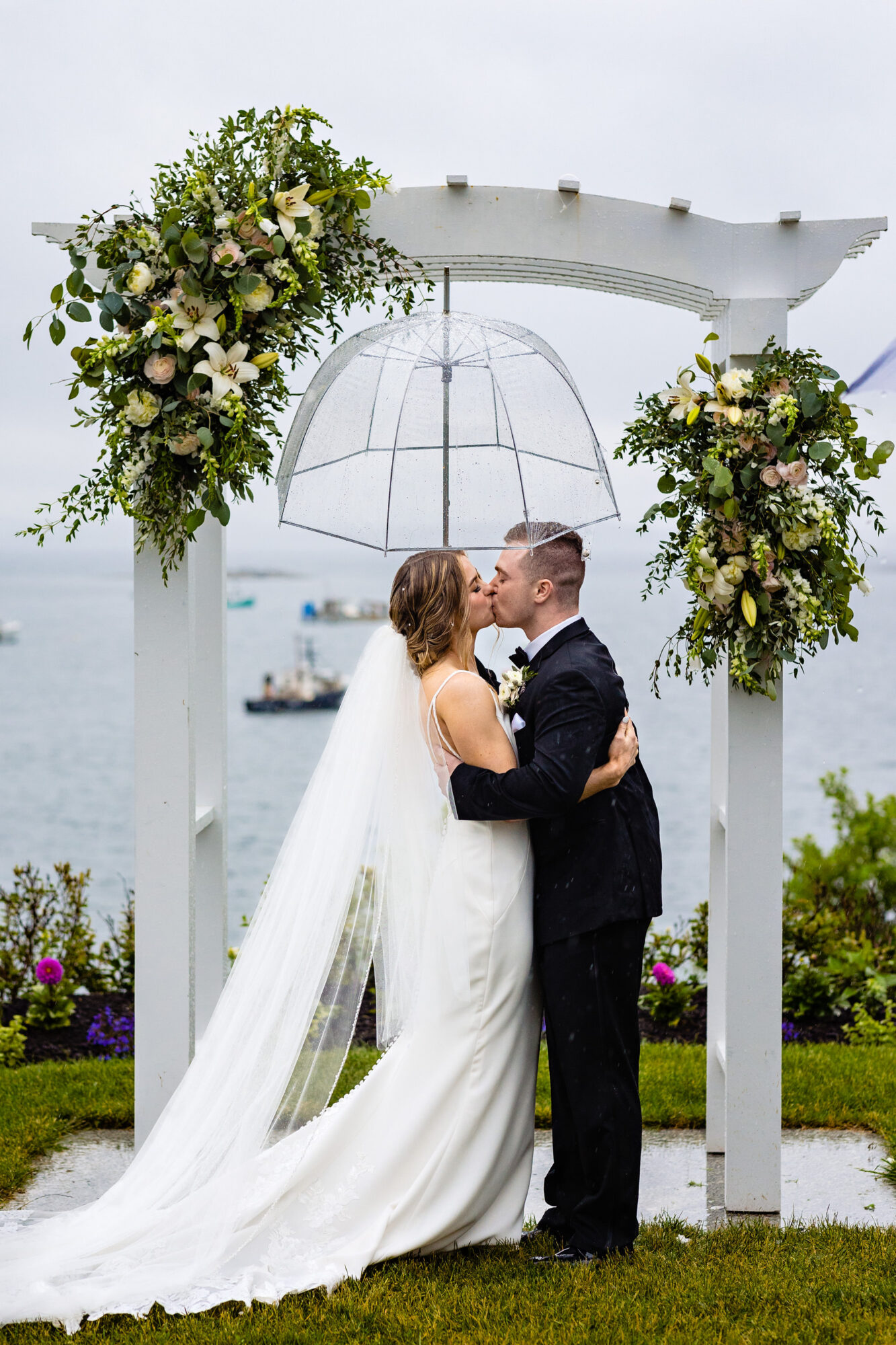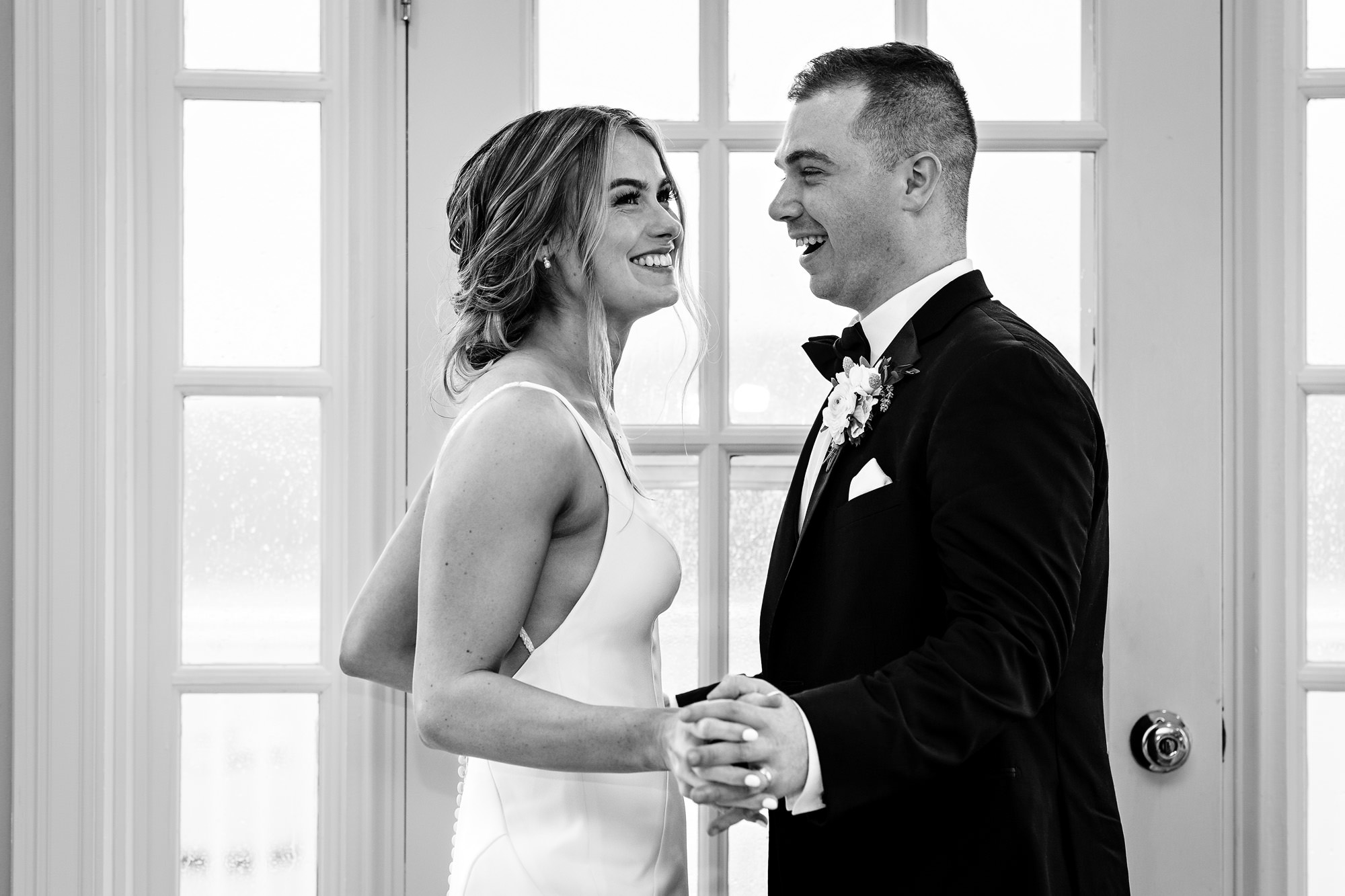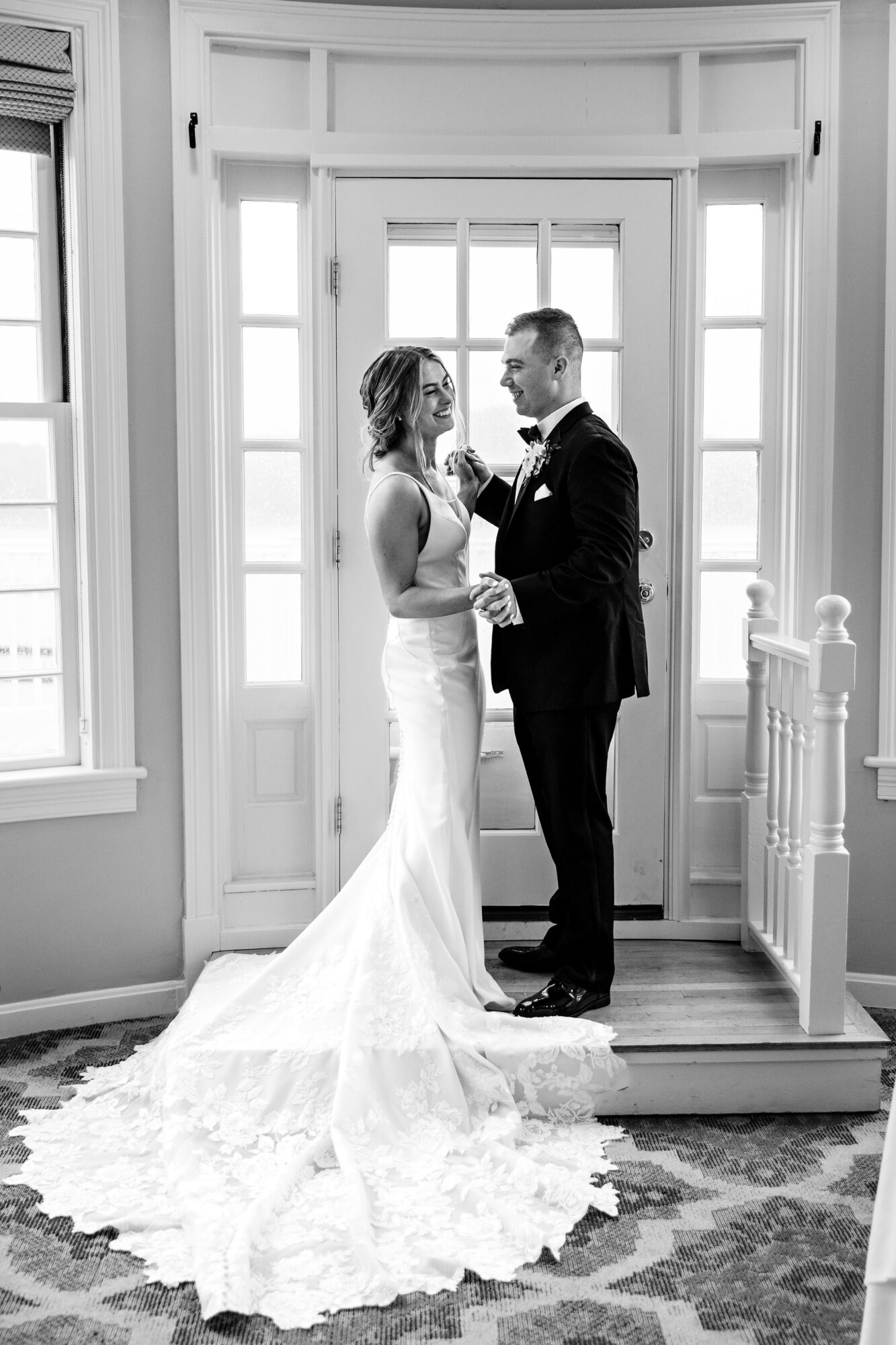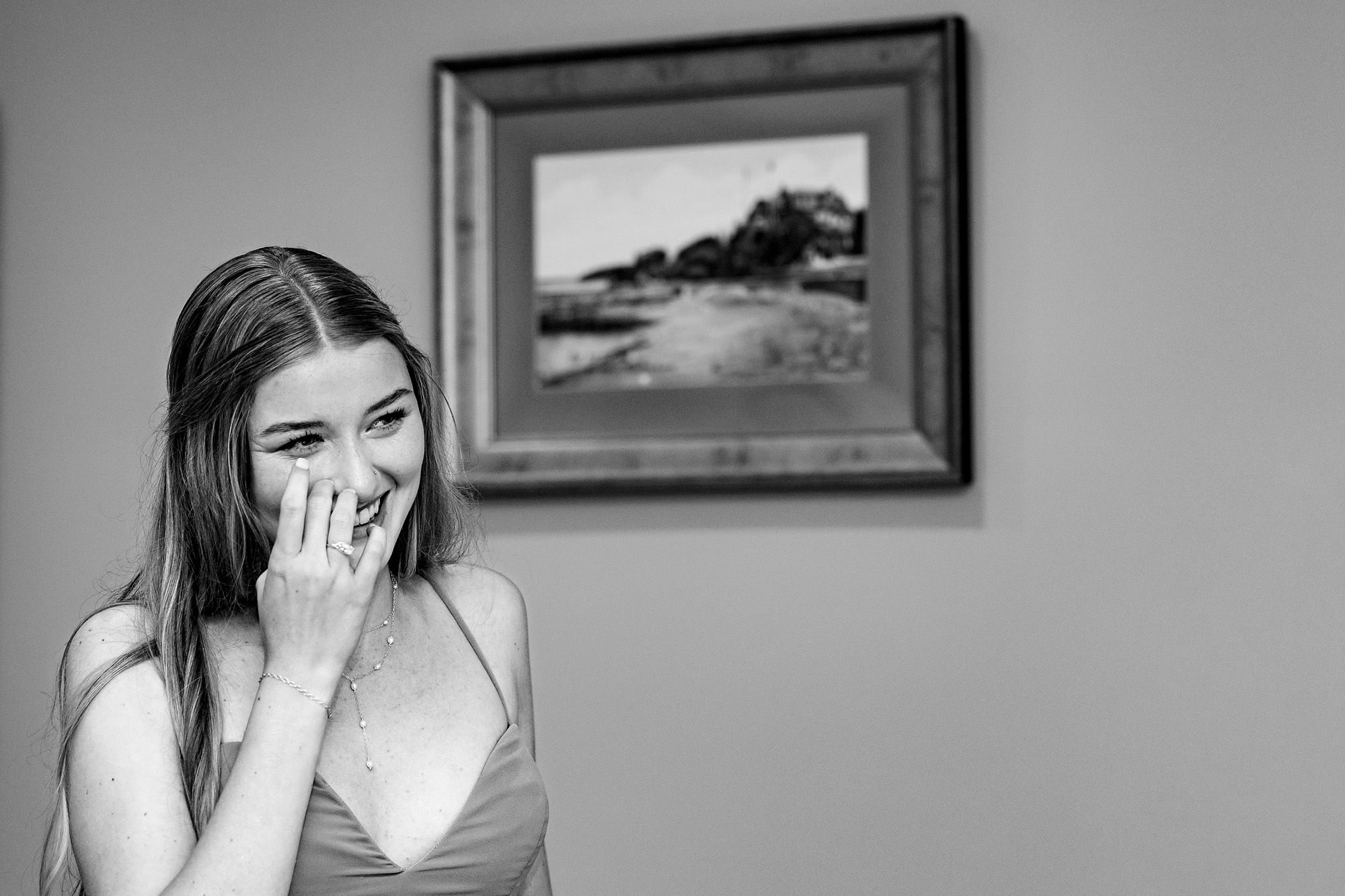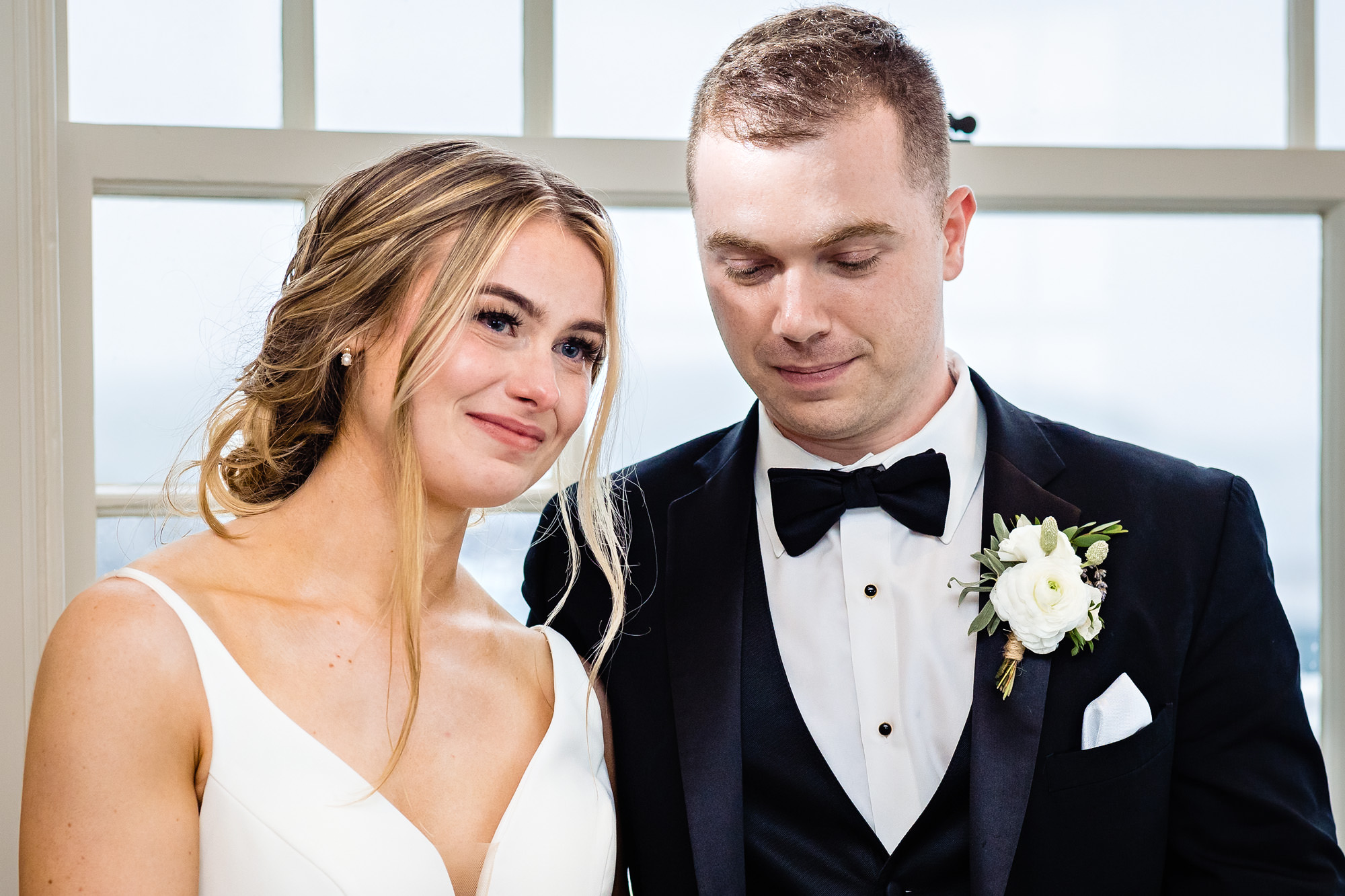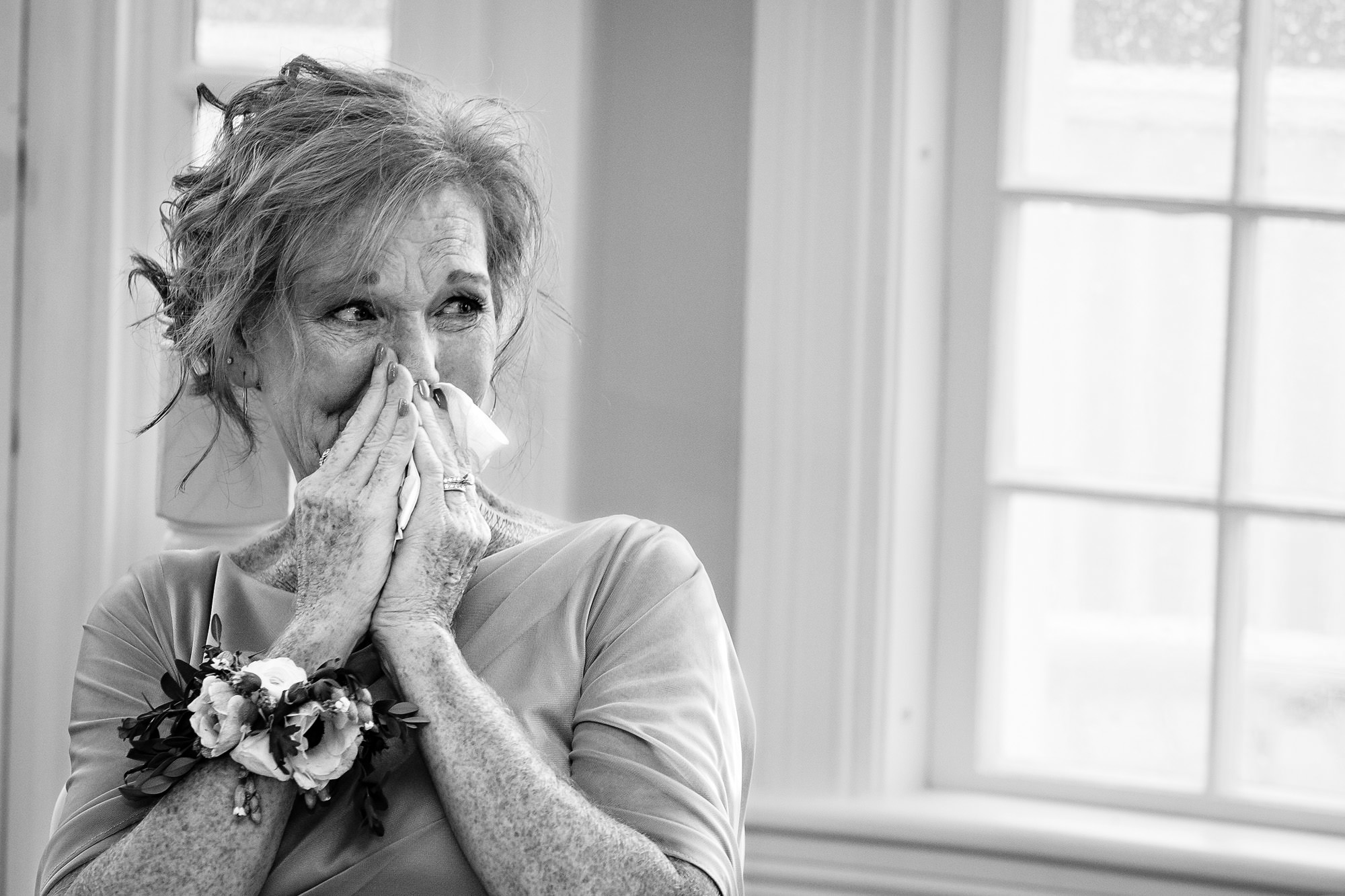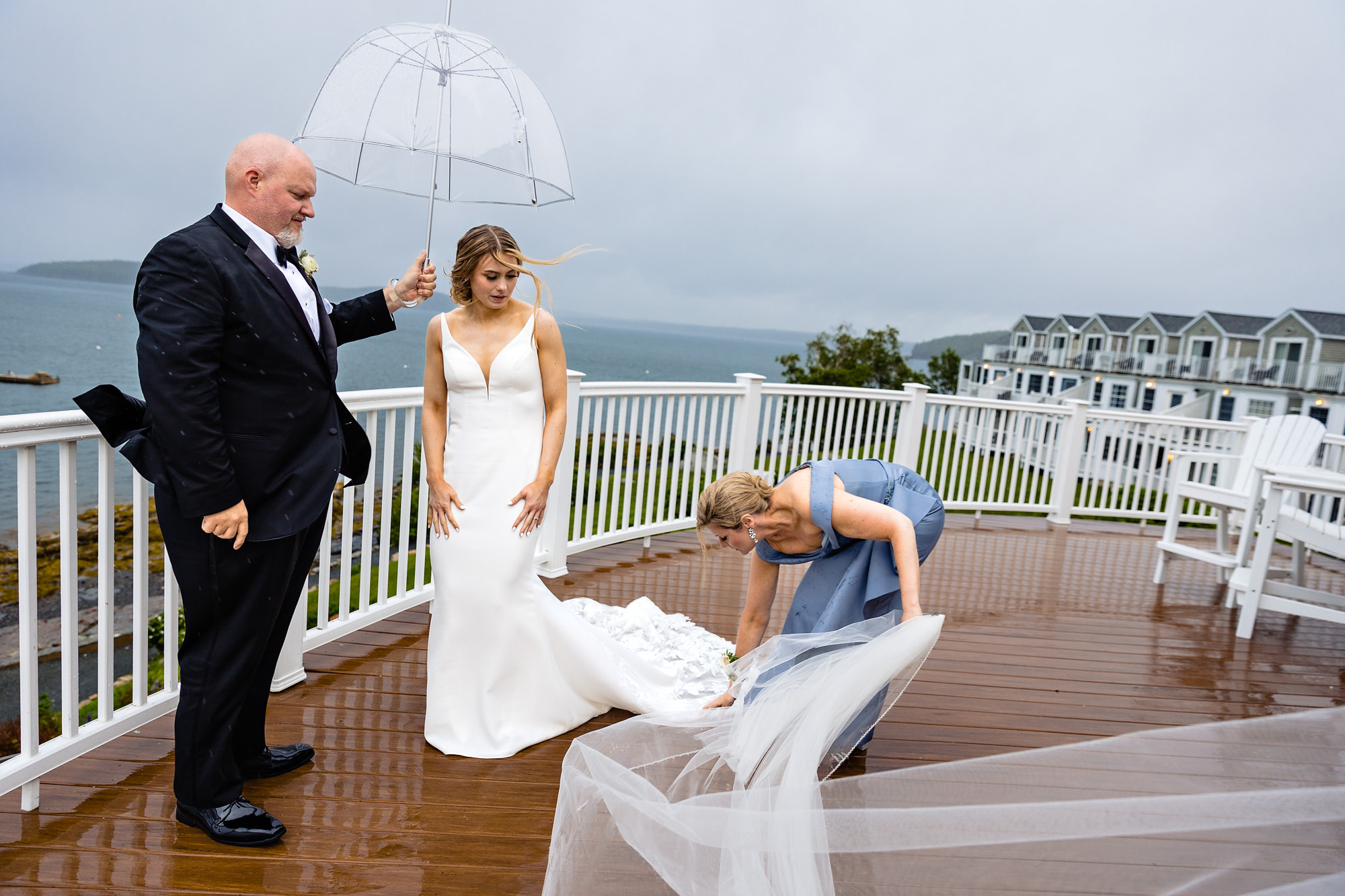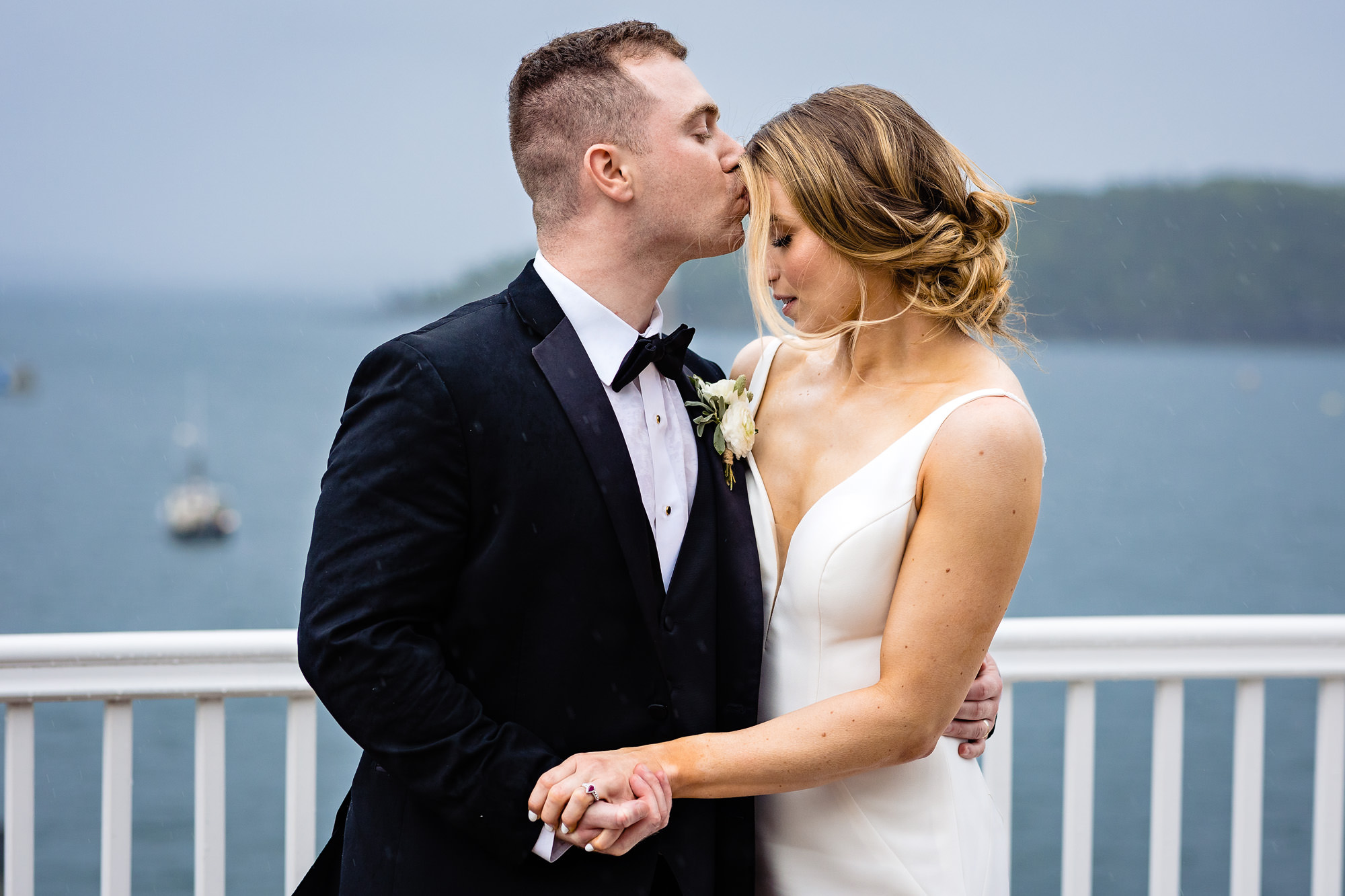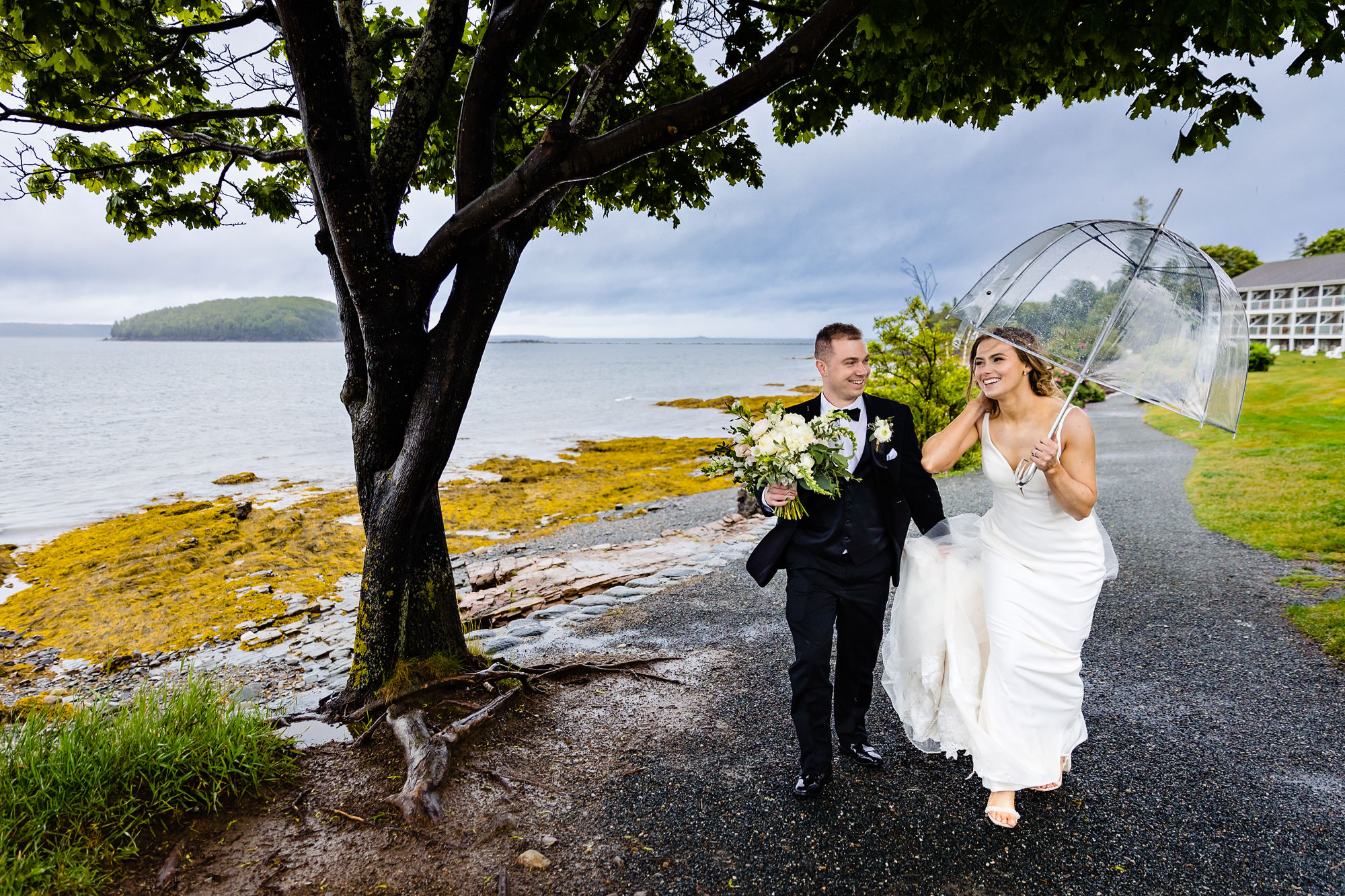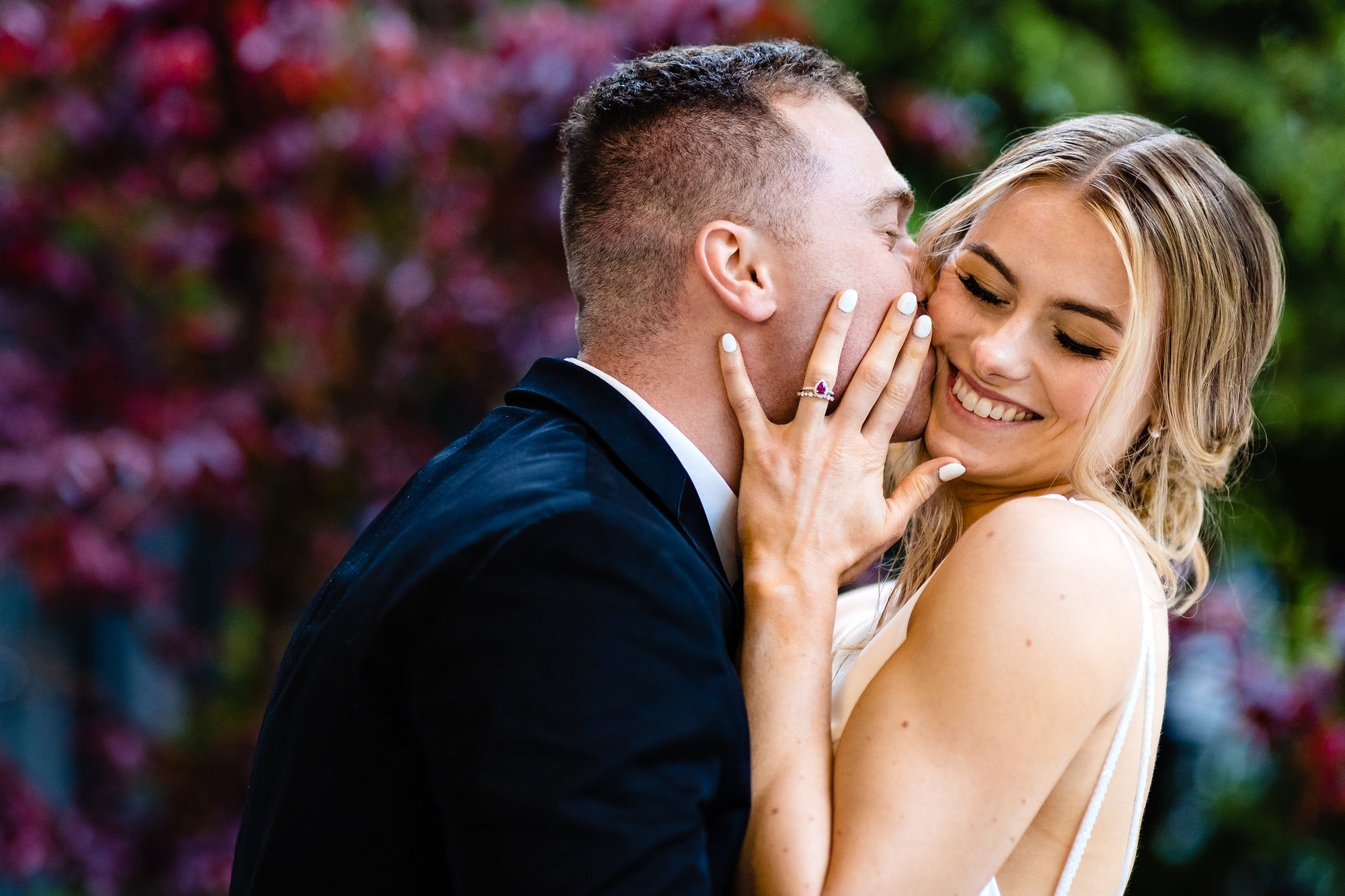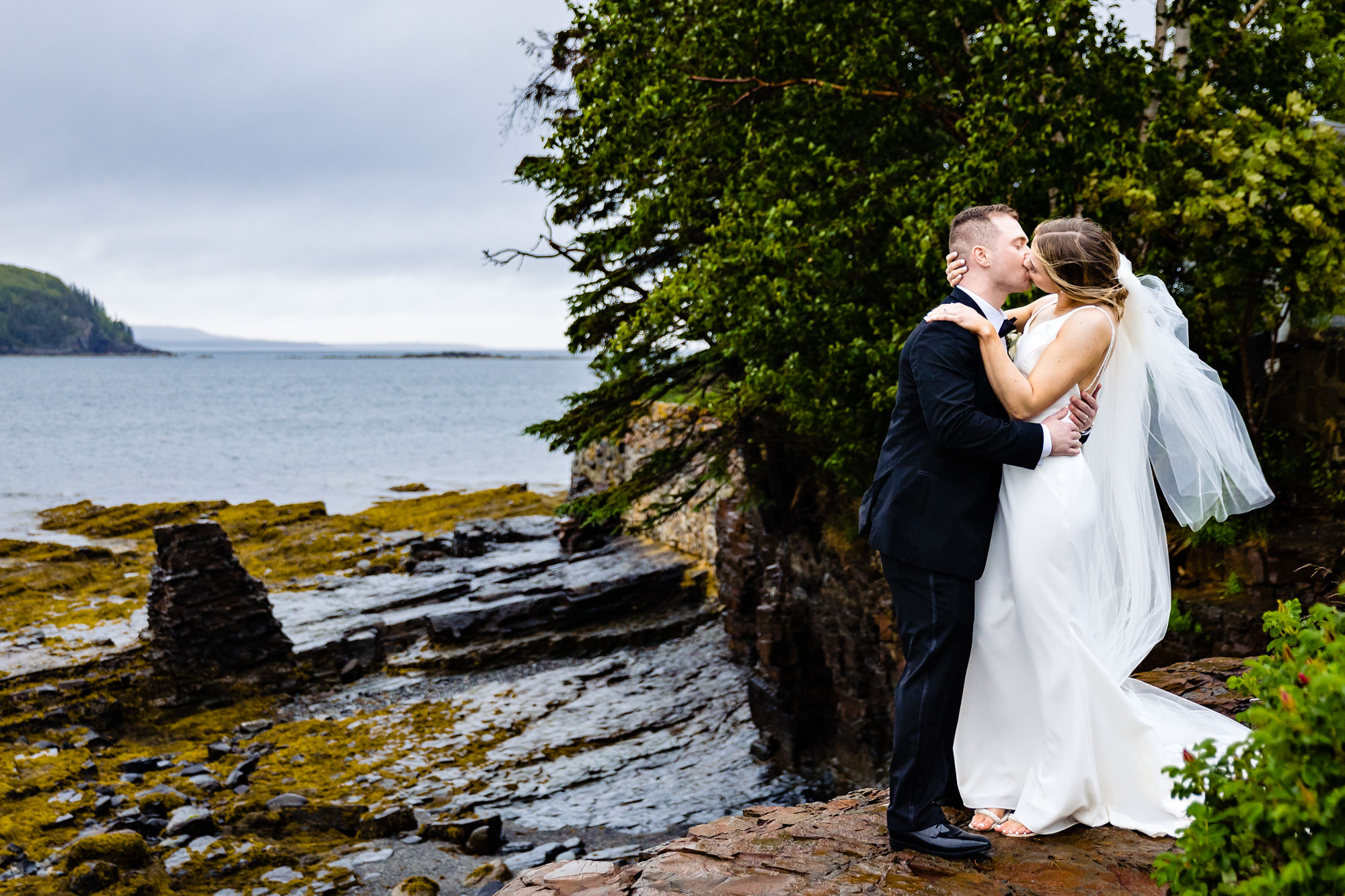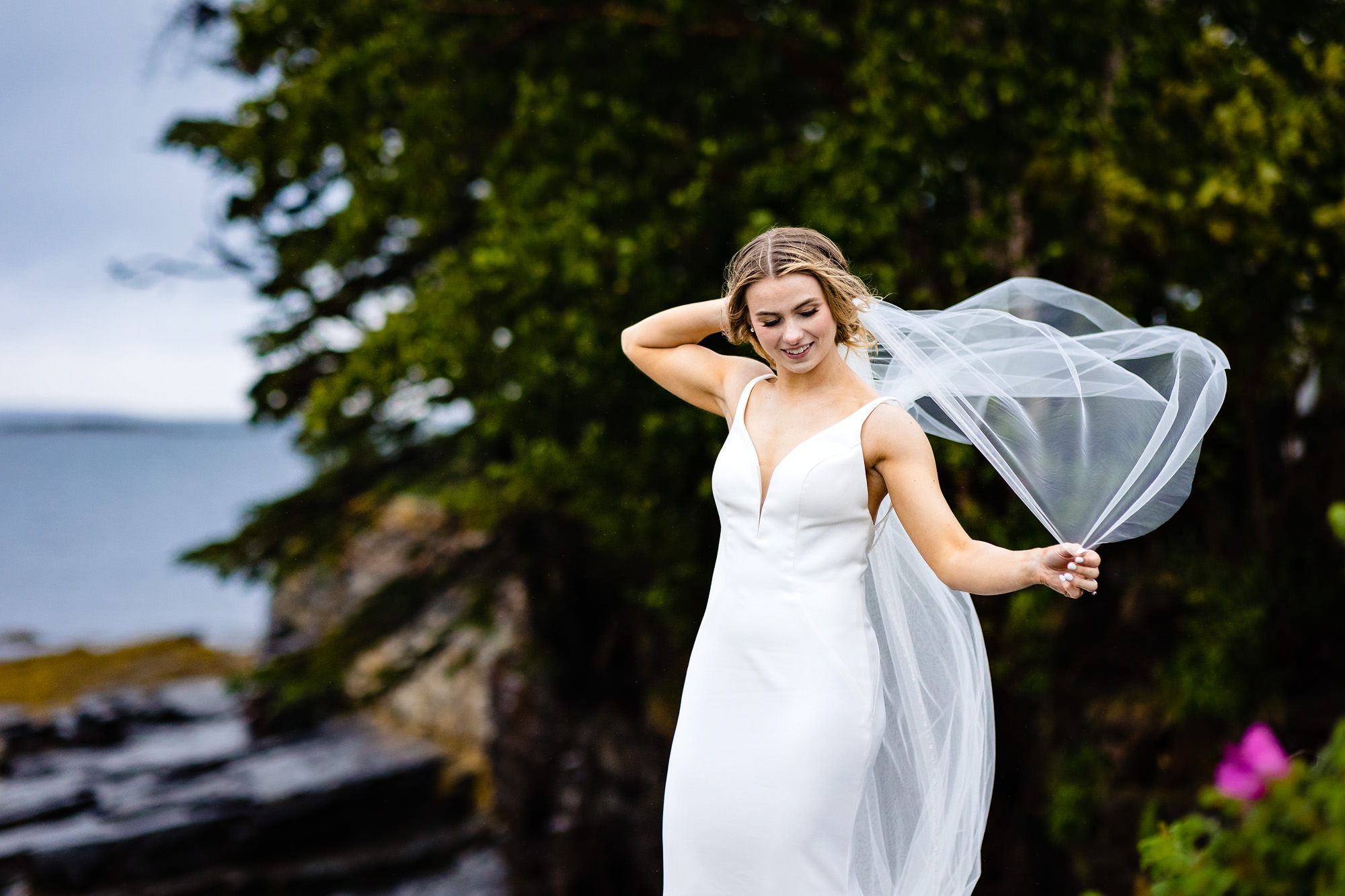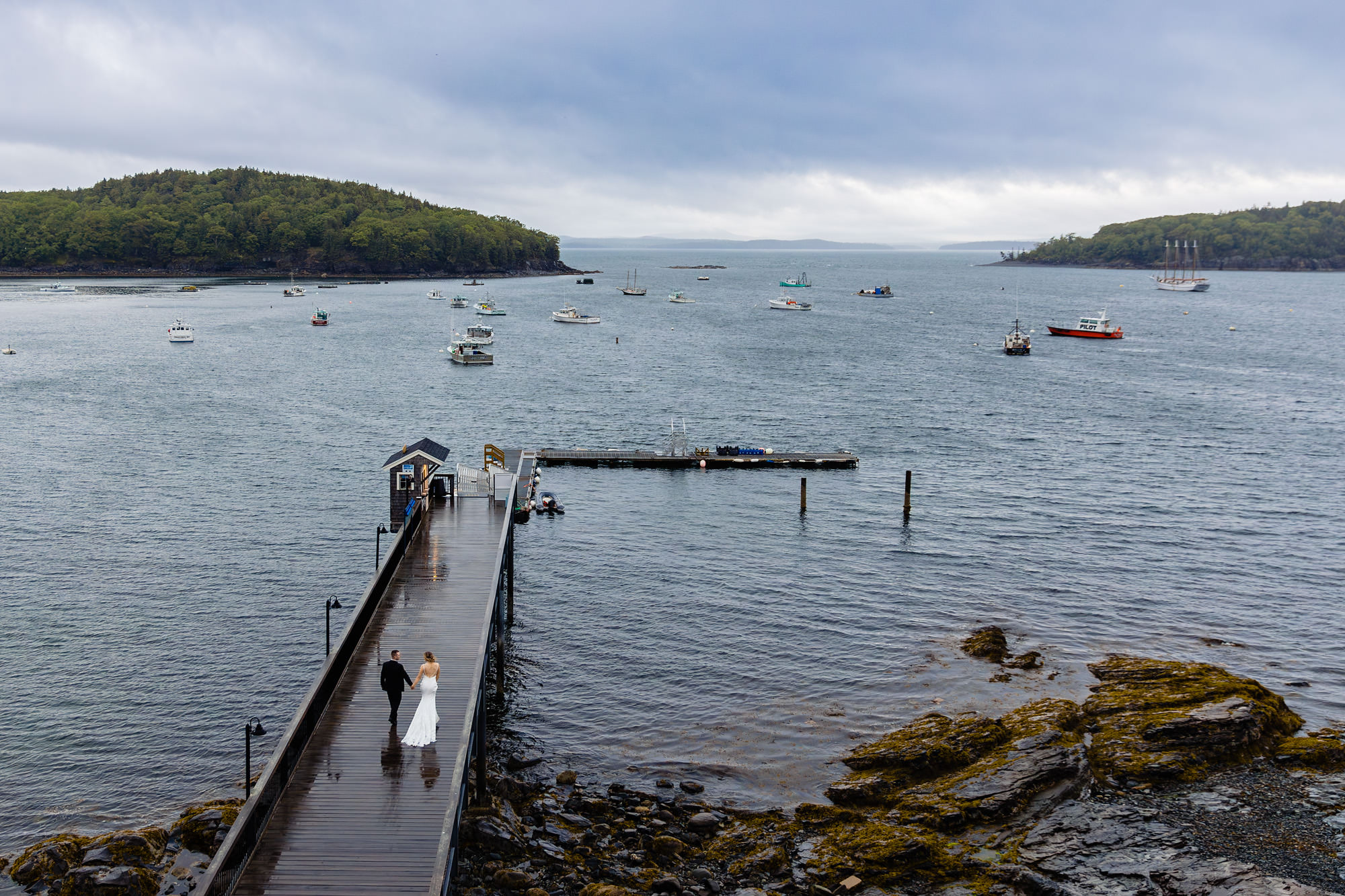 Vendors
Venue: Bar Harbor Inn
Photographer: Kate Crabtree
Coordinator: Briana Clark, Bar Harbor Inn
Officiant: Vows by Lynn
Caterer: Bar Harbor Inn
Florist: Salt Farm Flowers
Wedding dress store: Bridal Beginning
Joe's suit: Liberty Formals
Makeup/hair: Bar Harbor Inn
Stationary: Hello Beautiful Designs
Wedding favors: Homemade cookies