We expected rain for Elise and Chris' Acadia elopement, as the forecast looked dire from the start, but the day of, the forecast changed to 20%. Amazing, I thought! Unsurprisingly, as we started their elopement coverage at Eagle Lake, it began to rain (for those of you in the know, June was a very, very rainy month). Elise, Chris, and their loved ones came prepared, umbrellas in hand and spirits high. So long as you're prepared, a rainy elopement can be an adventure!
We began Elise and Chris' elopement at Eagle Lake, and after they shared a first look and we had captured a few portraits, it began to rain furiously. We decided to travel over to Sand Beach at that time in the hopes that the rain would let up a bit during that time. One of the benefits to a rainy day in Acadia is that the park tends to be much quieter, as tourists tend to focus on indoor activities in inclement weather. While Sand Beach can be a very busy spot in Acadia National Park, it can be nearly empty on a rainy day, and we found that to be true!
For the rest of the day, the rain would shift between light sprinkles and heavier rain. We utilized a couple of clear umbrellas when needed, and I really appreciated that Elise and Chris embraced the day that they were given. The rain didn't get them down, and the pair focused on the fact that they were getting that married that day.
We finally traveled to the cliffs, where we meet up with Elise and Chris' loved ones. The two shared their vows as it rained off and on, and once they had made it official, their loved ones cheering on their officialized union, we continued on with portraits. Elise kept saying how excited she was to be wed to Chris, and their collective joy was such a delight to witness and capture.
Here are a few photos that really made me happy during Elise and Chris' Acadia elopement. Enjoy!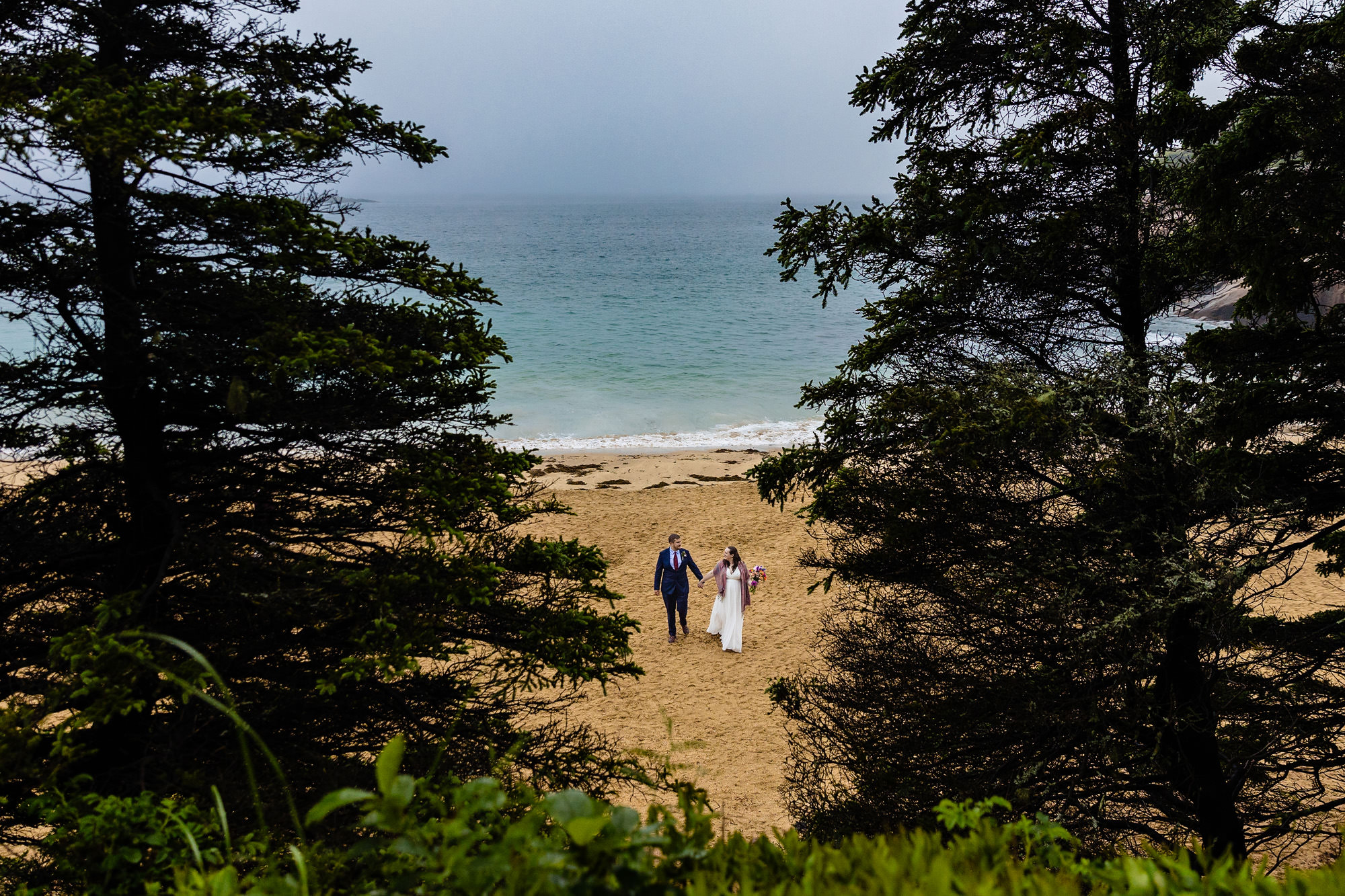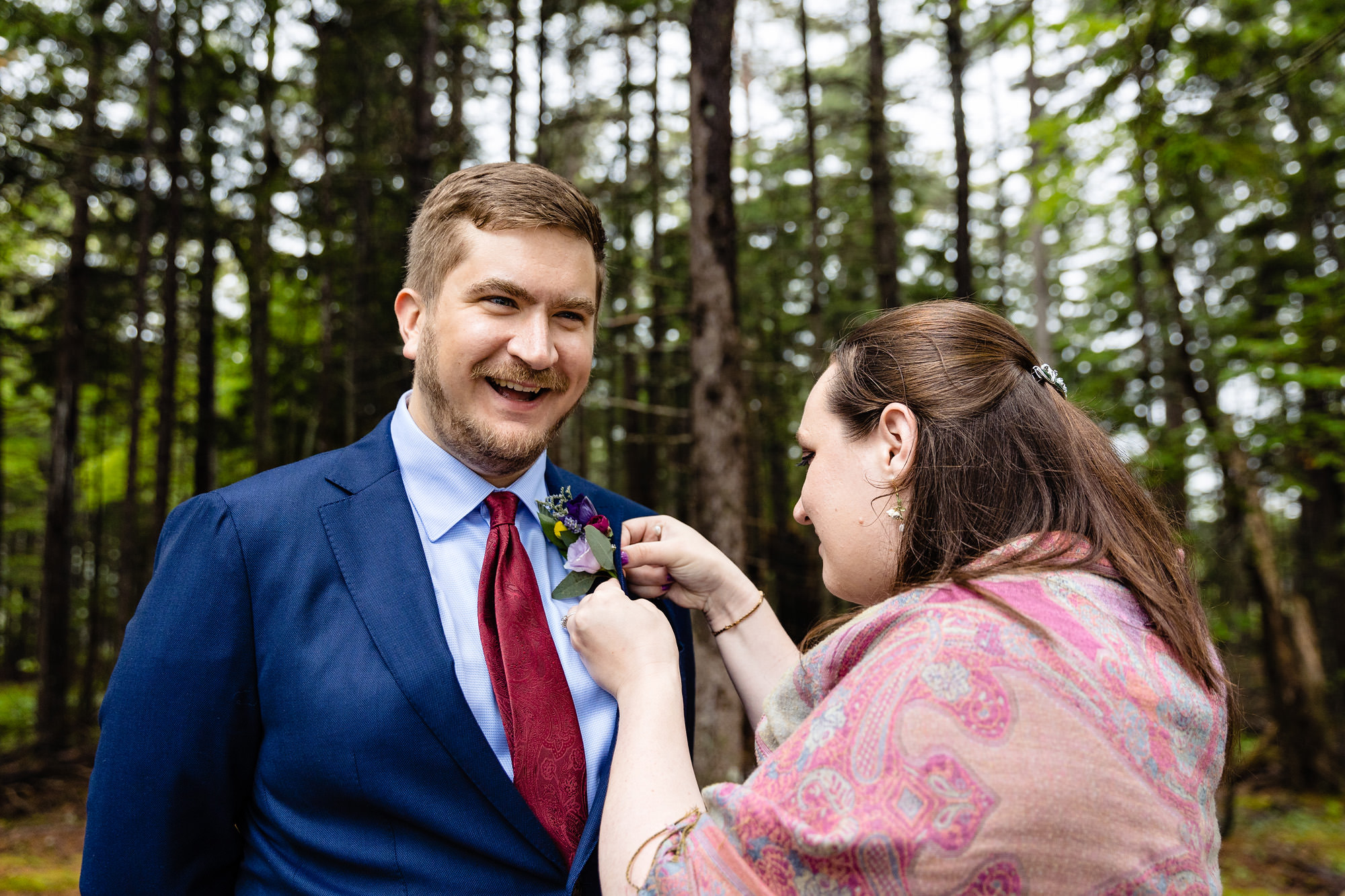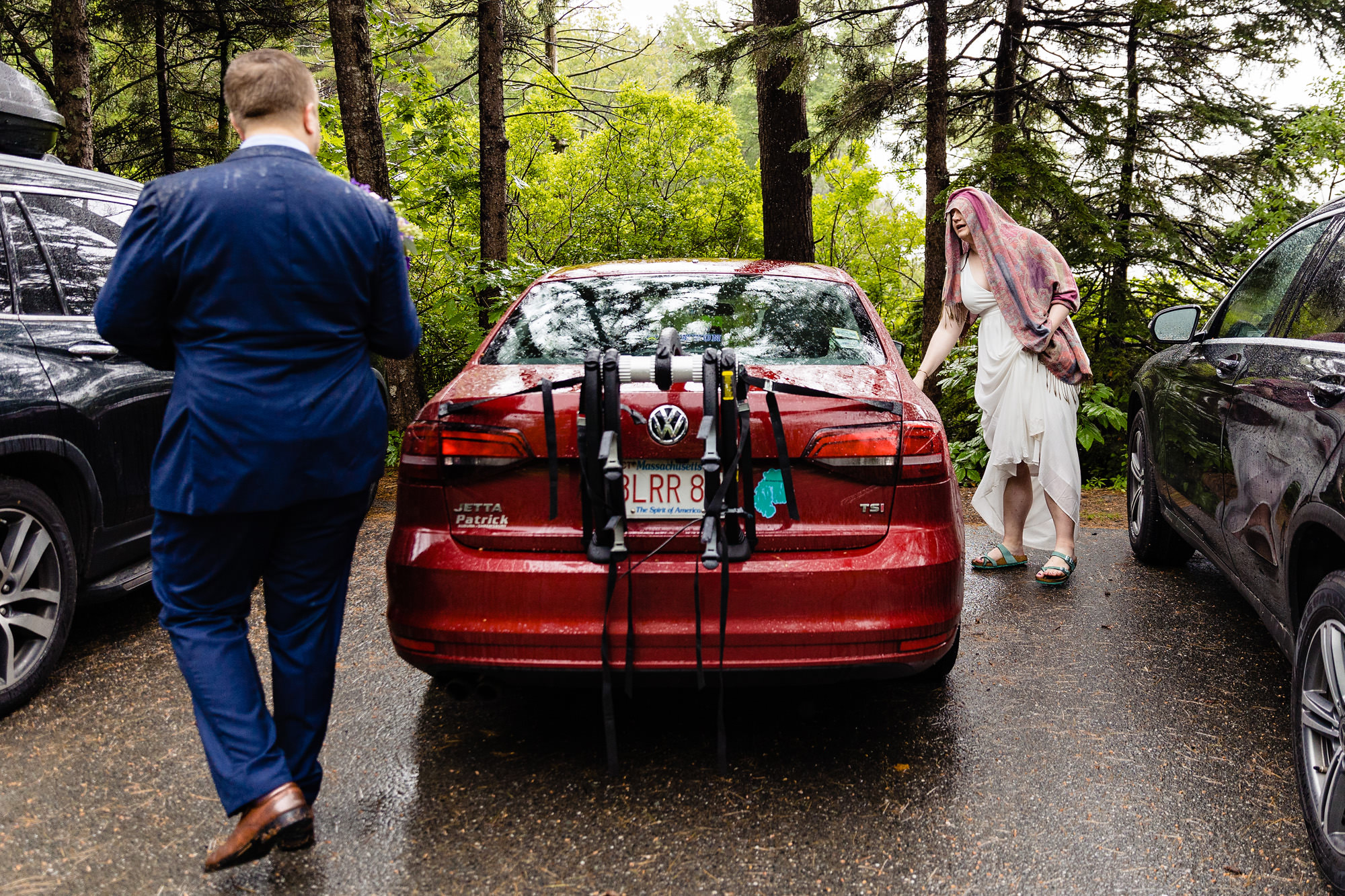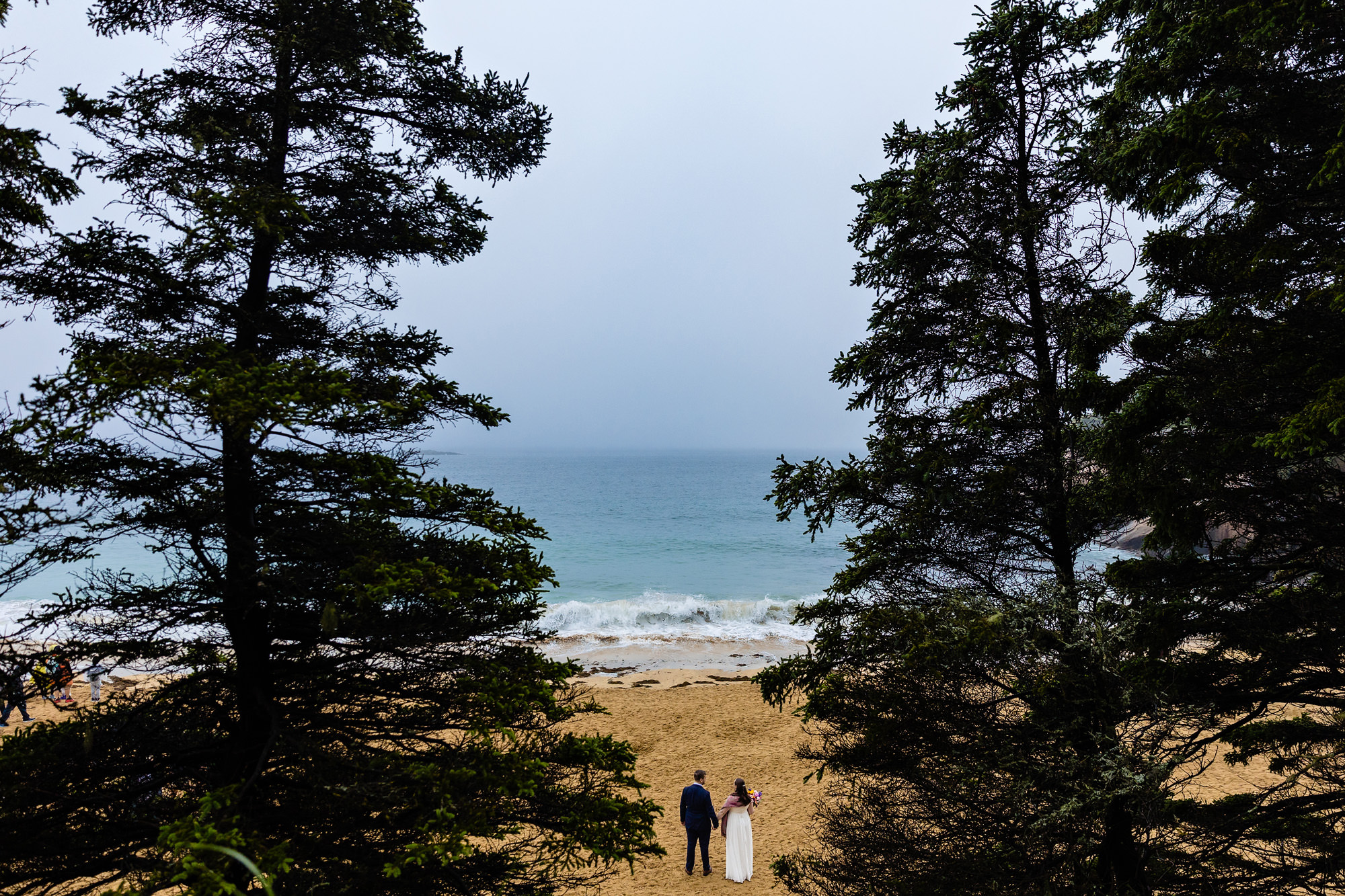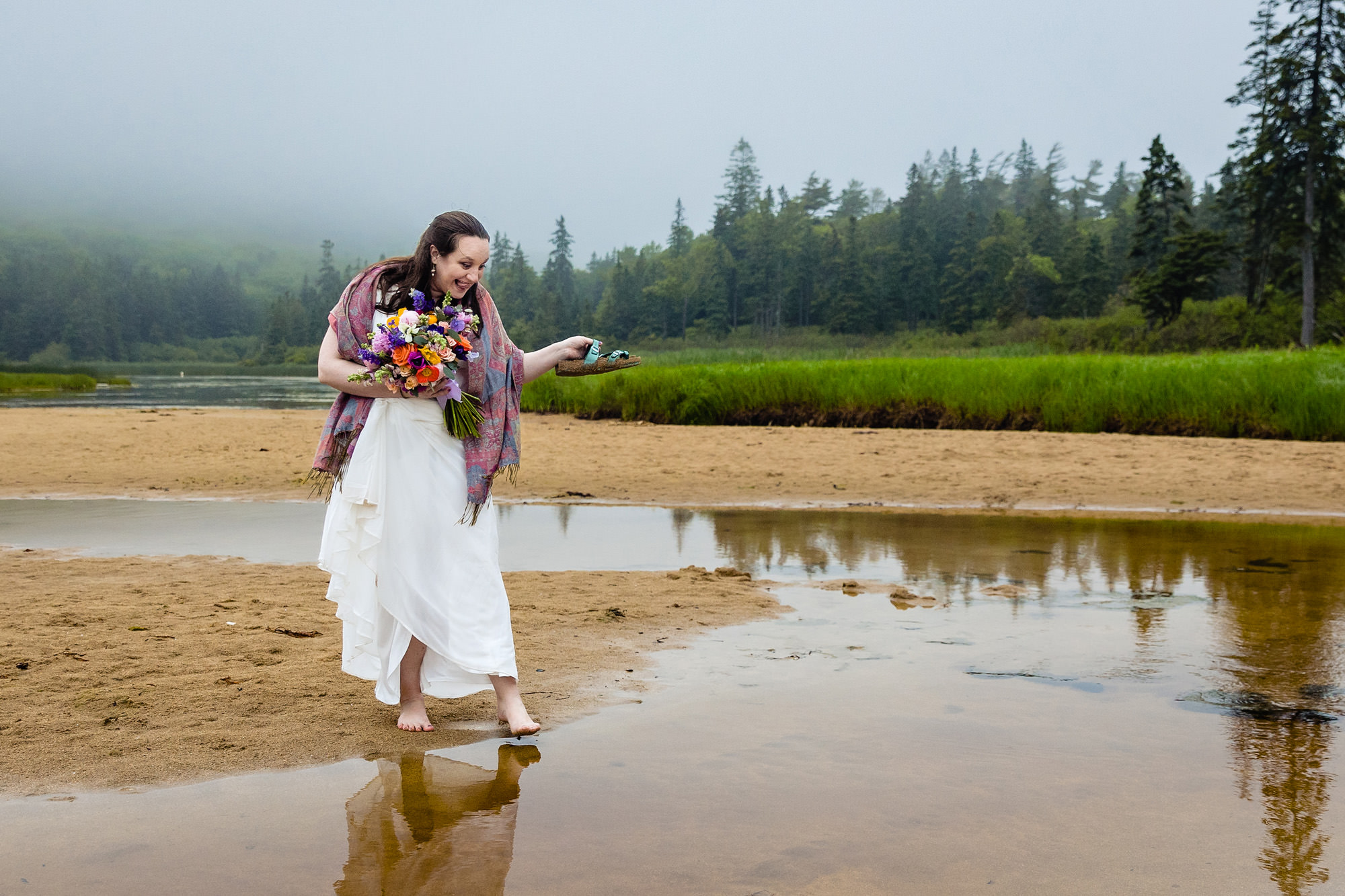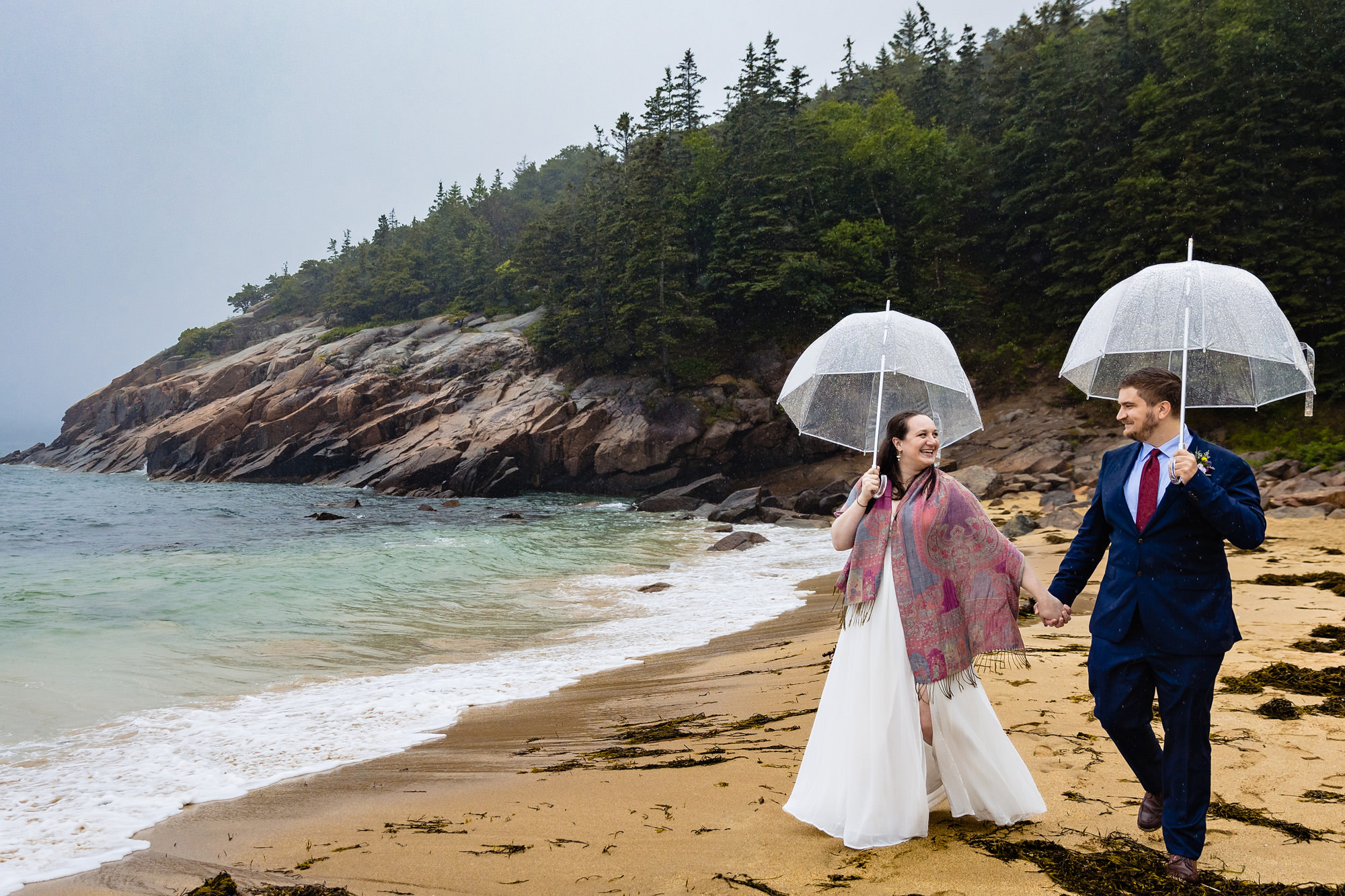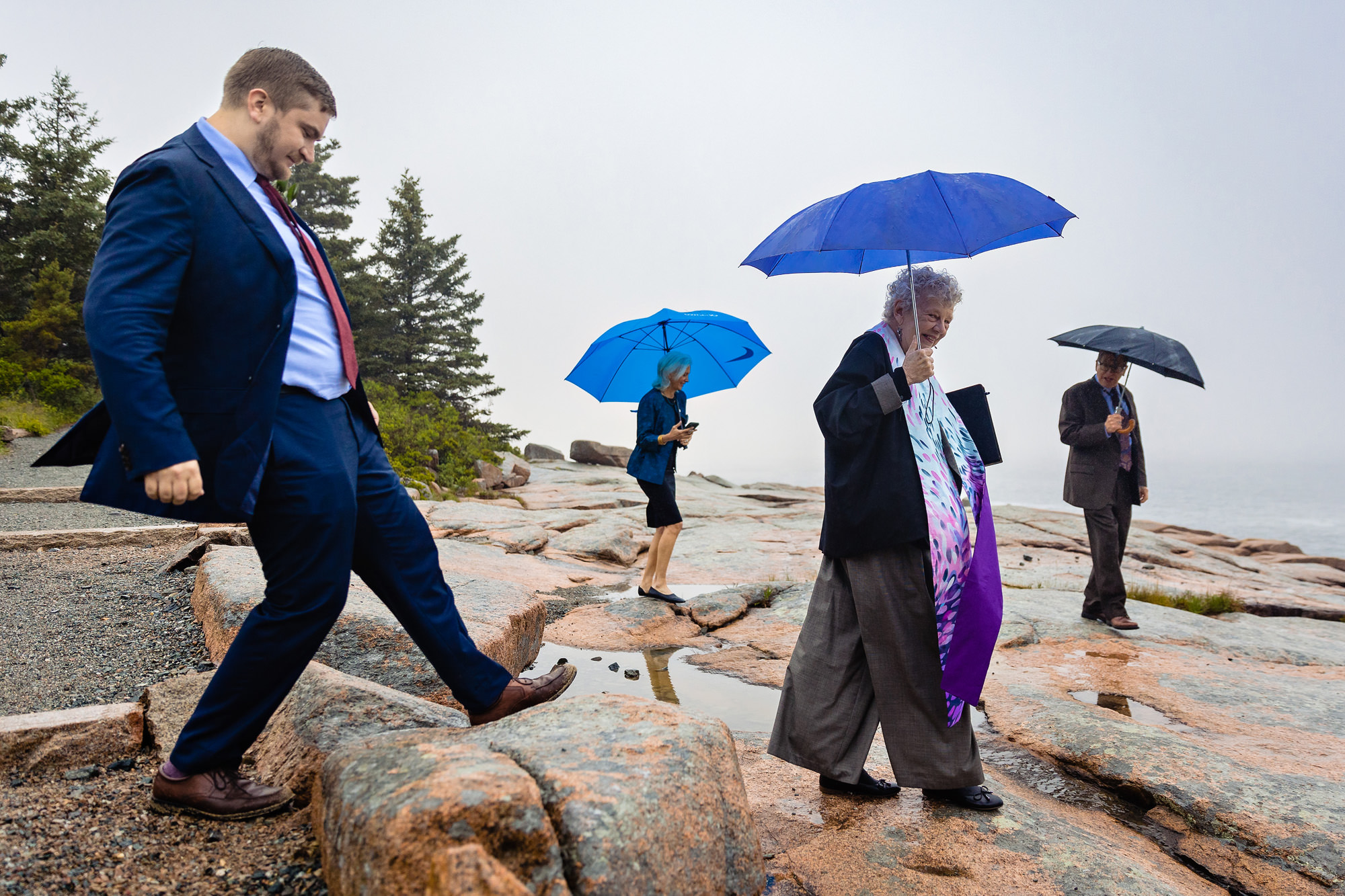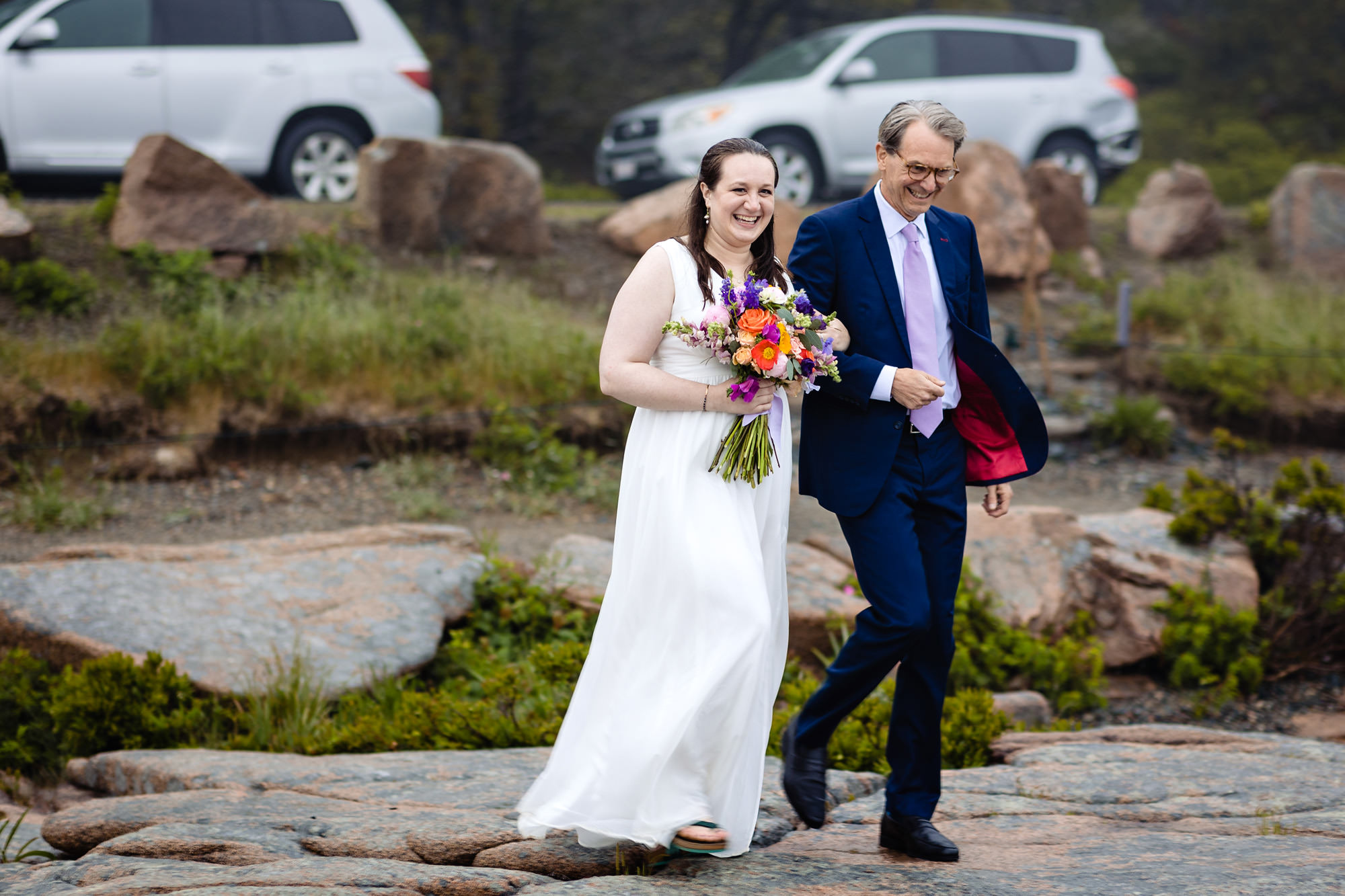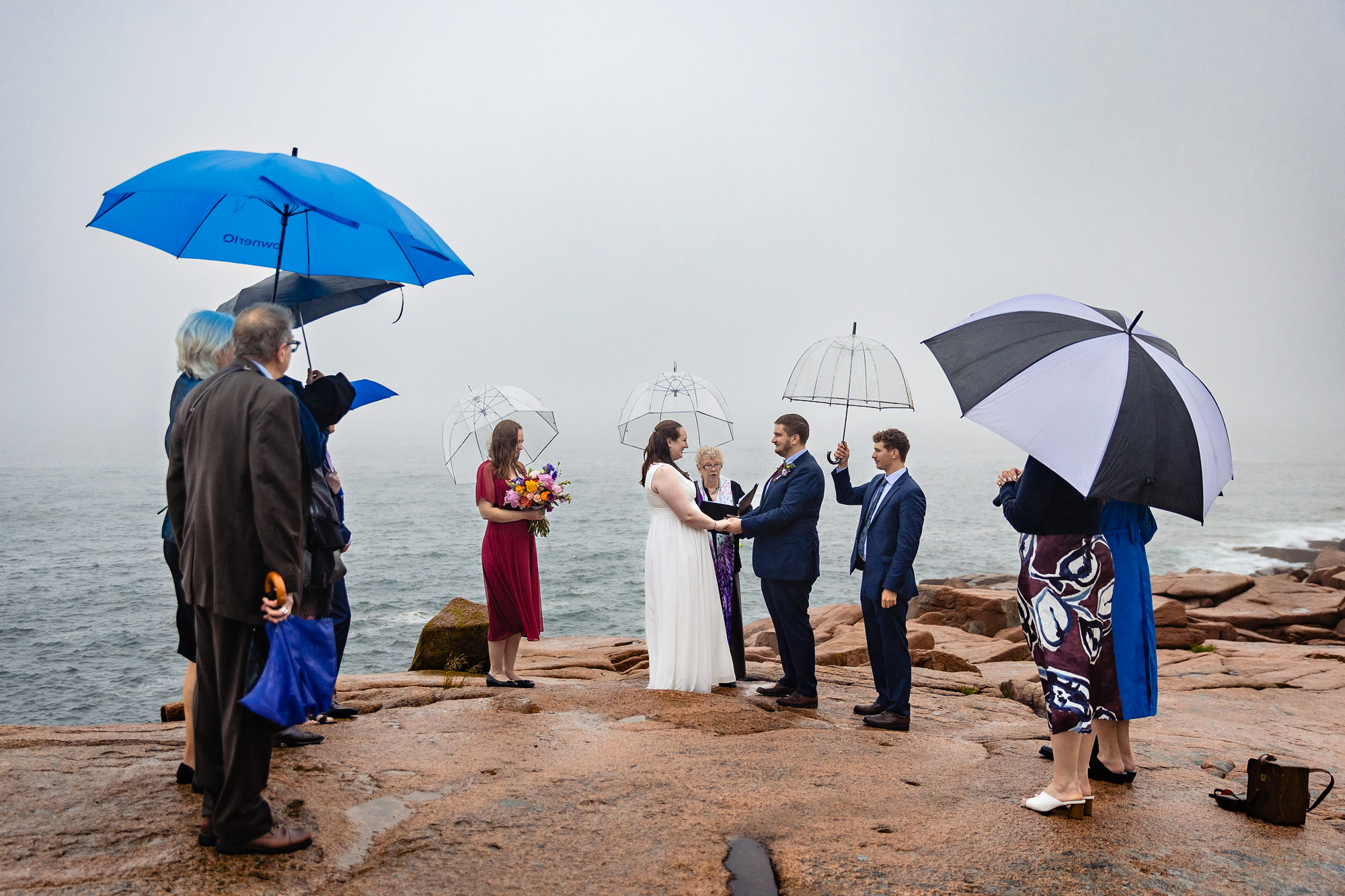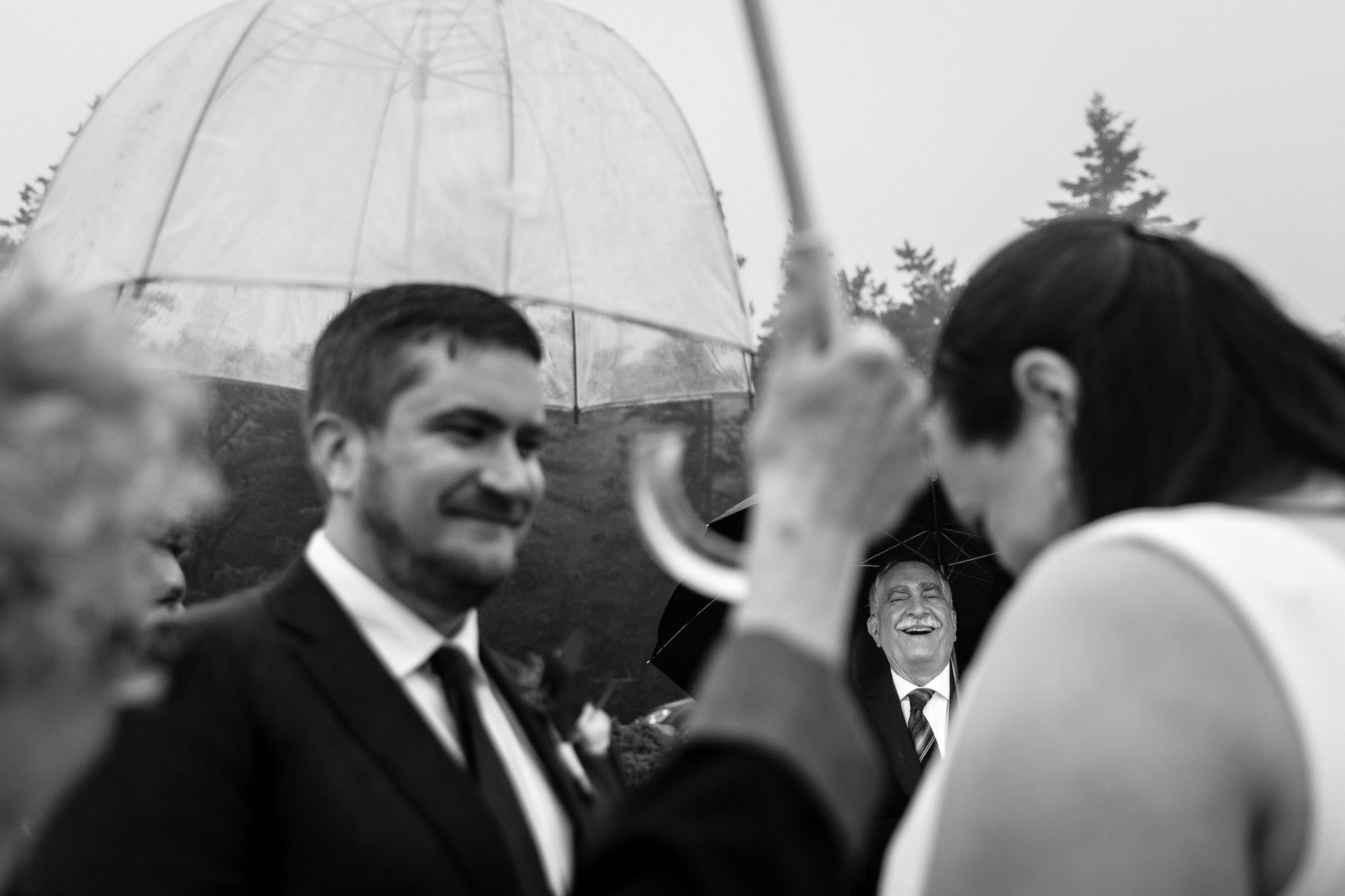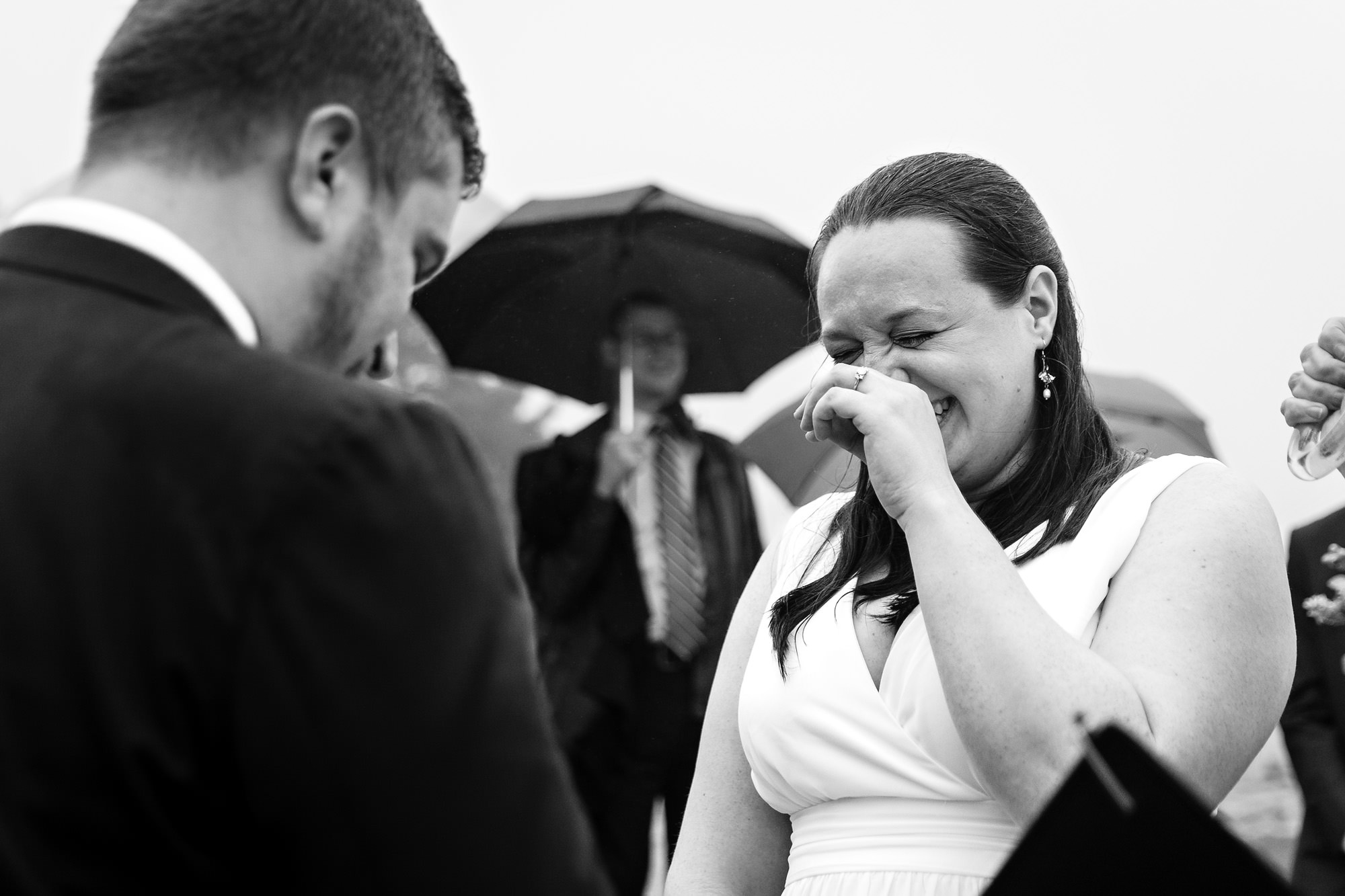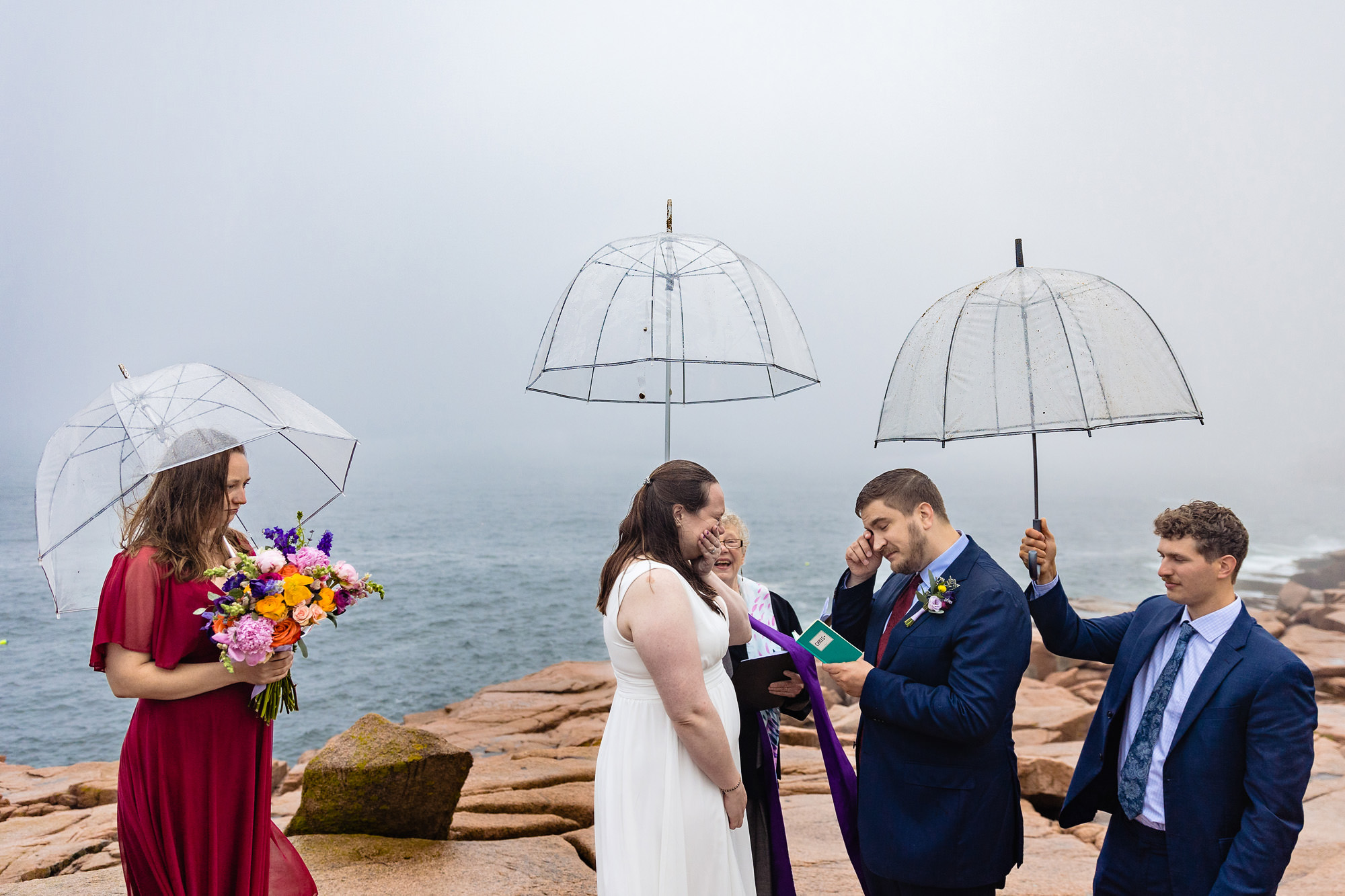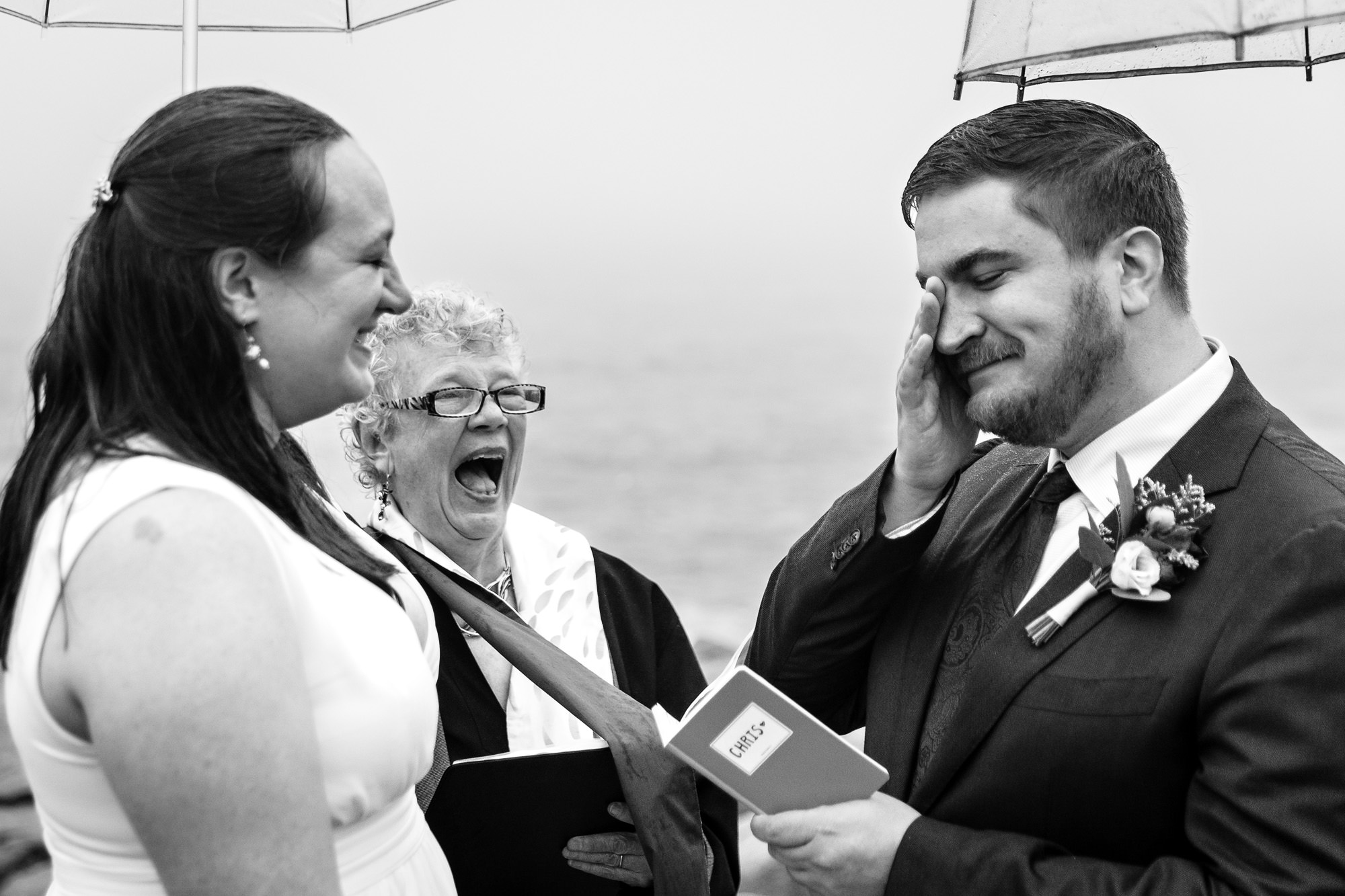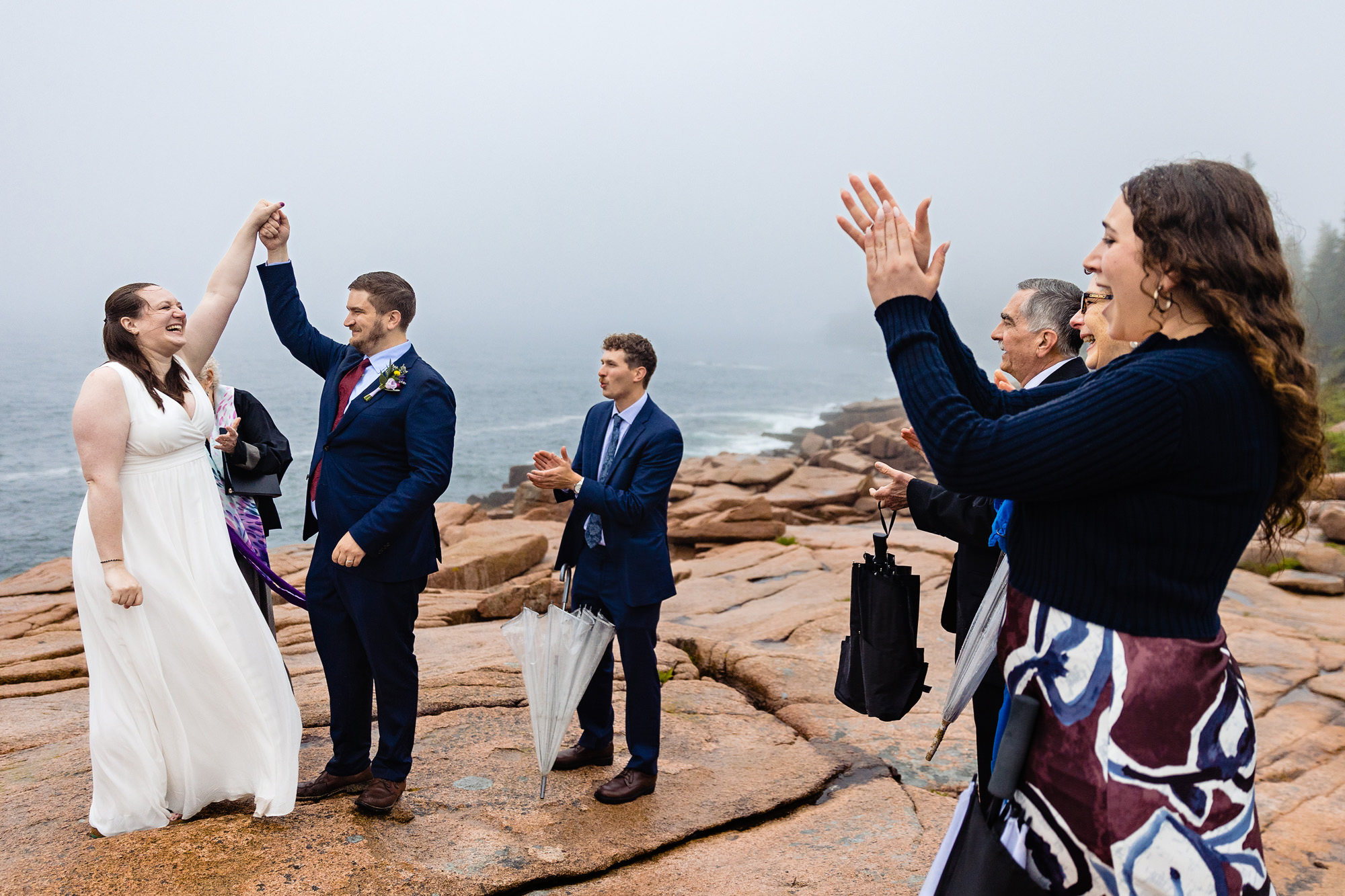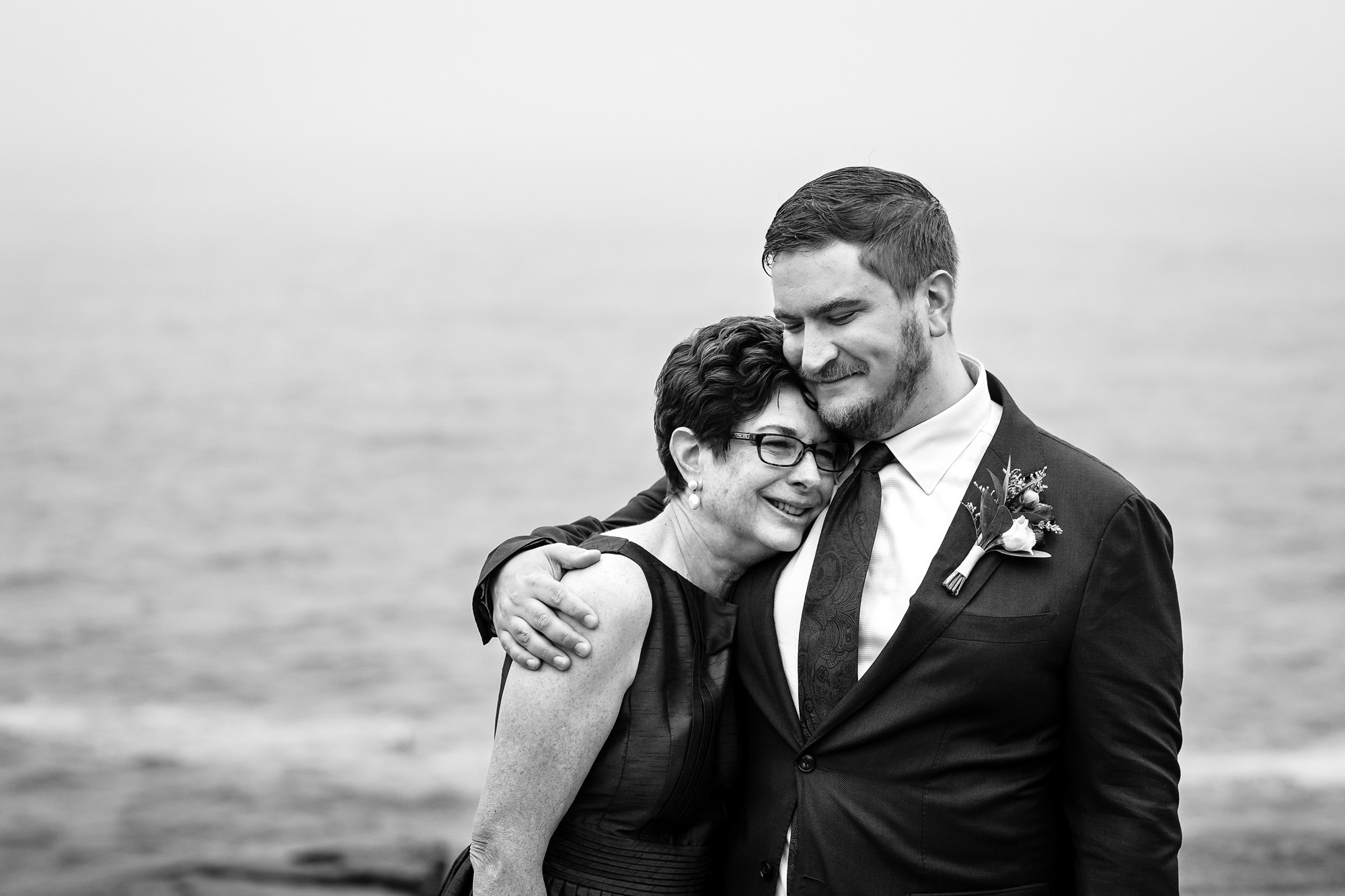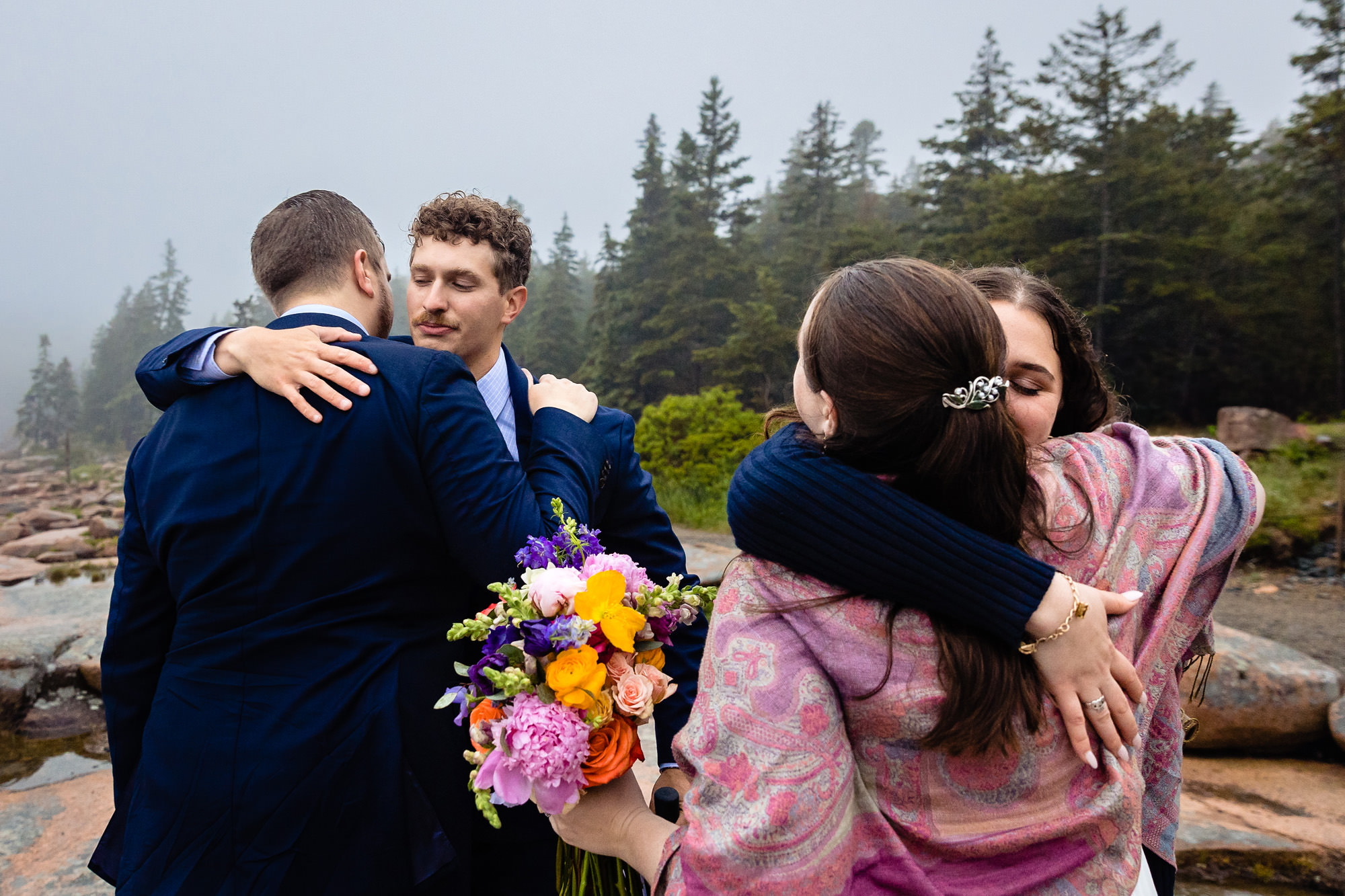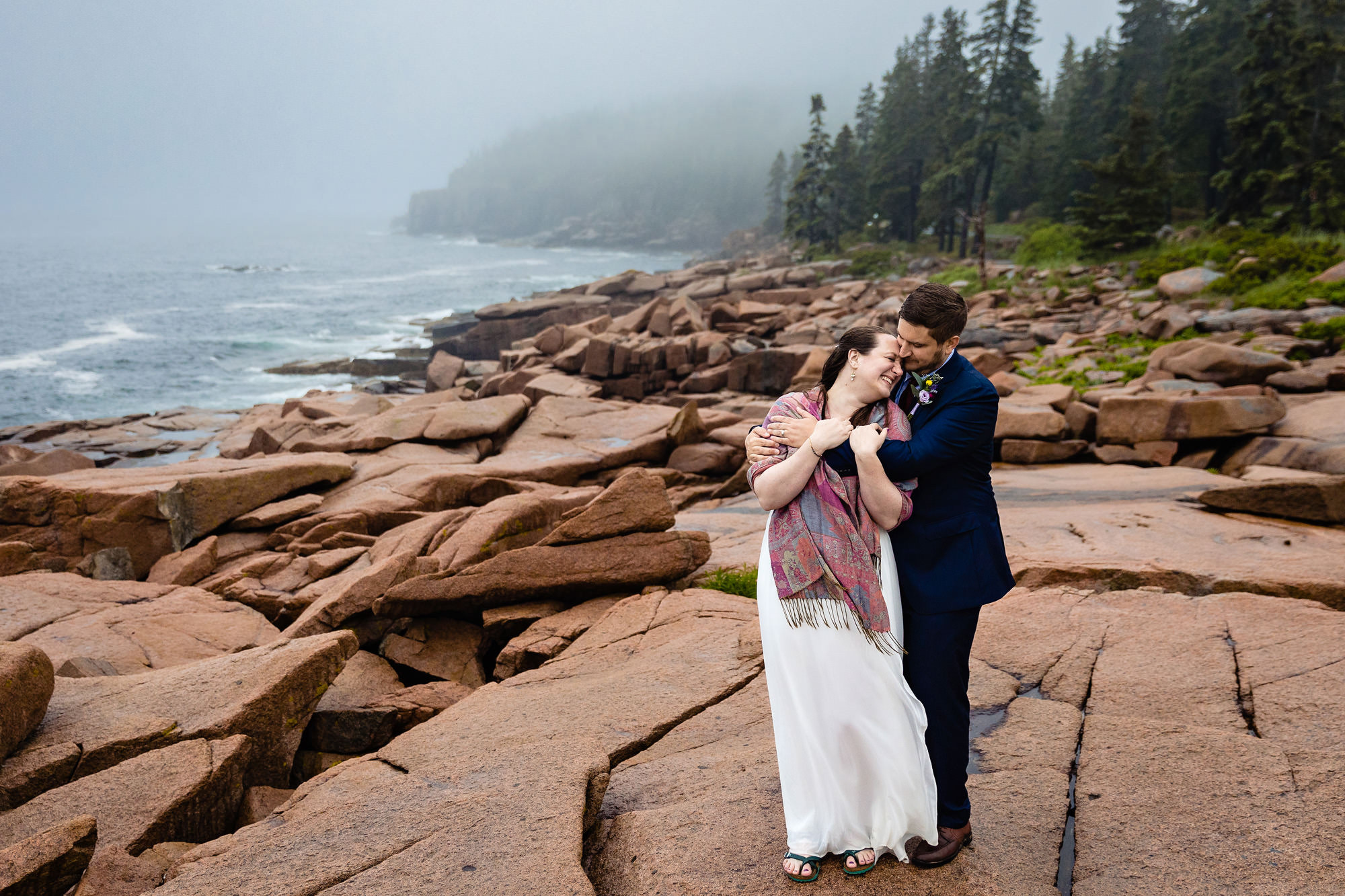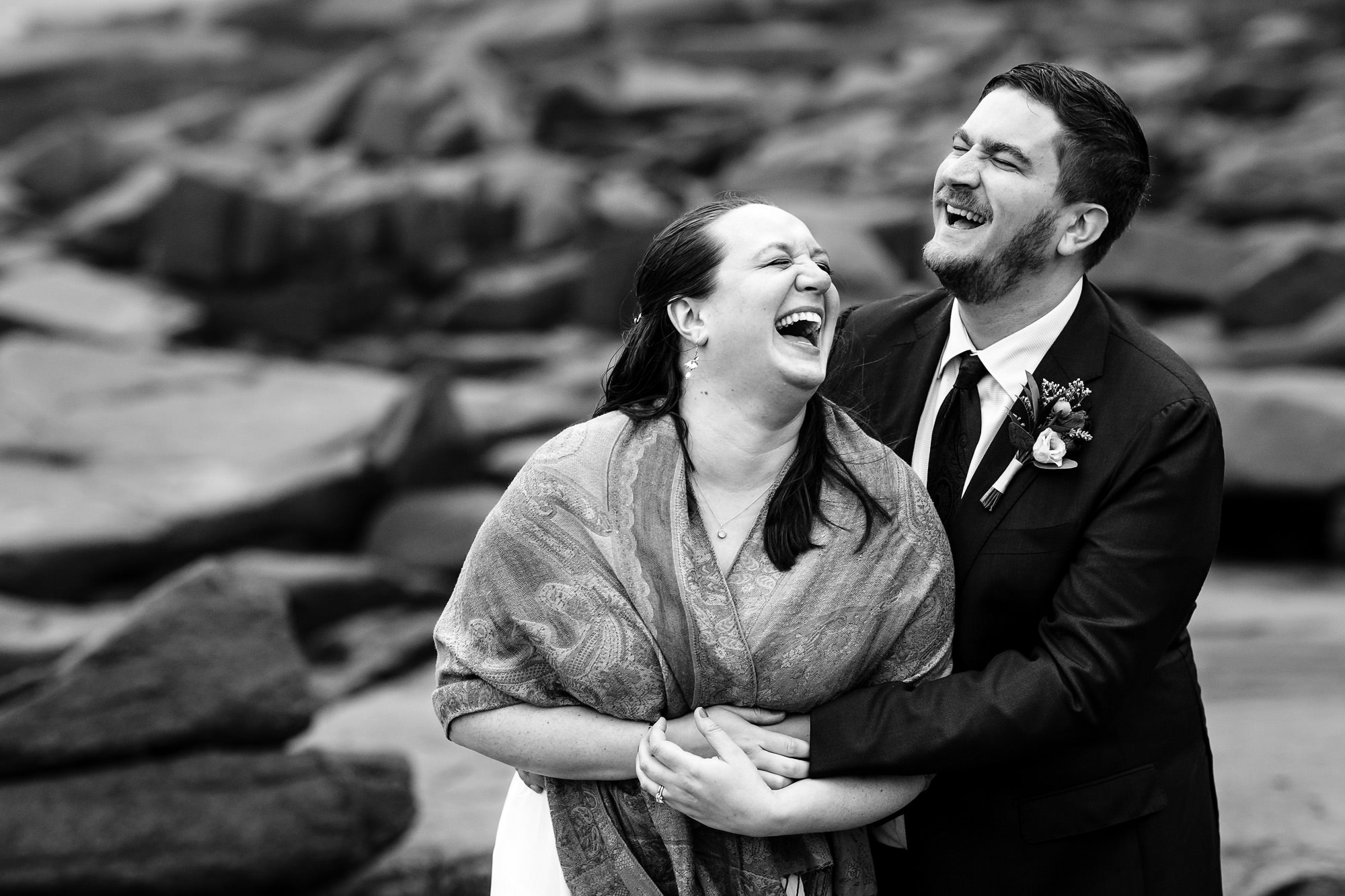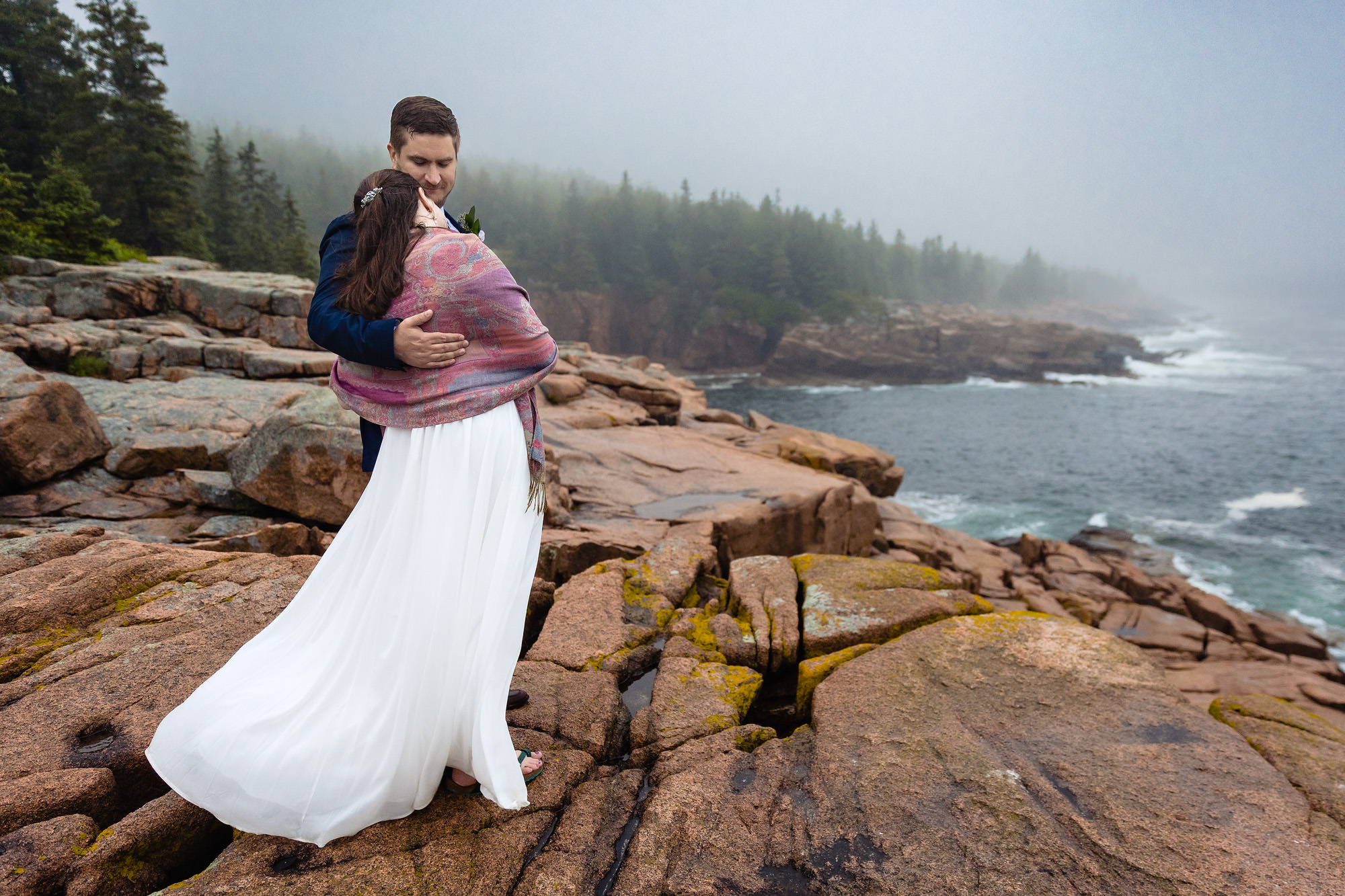 Vendors:
Photographer: Kate Crabtree Photography
Officiant: Rev Bea Manning, Chris' aunt
Florist: Floret
Dress Shop: Lulu's
Suit: Suitsupply
Dinner: Havana
PPST! Are you thinking about eloping in Acadia? You should check out my Acadia elopement guide, How to Elope in Acadia National Park!