When I arrived to Camden Amphitheater for Katherine and Jose's wedding ceremony, everyone was still in prep mode. Water bottles, pencils, note cards (to leave well wishes for Katherine and Jose), and fans, which carried the wonderful message "justice is what love looks like in public" were being placed on chairs. Katherine was having her hair touched up on the Camden Harbor lawn, and guests were milling around, fanning themselves with the thoughtful fans. When it was time to start, everyone sat down, and I witnessed such a touching ceremony that made me so happy to be there. Loved ones were asked to share messages for Katherine and Jose (hence the notecards and pencils), and many tears were shed among friends and family members. In one of the funniest wedding moments of the year, Jose's hat toppled to the ground during their first kiss, making it quite an impactful kiss.
After we took portraits in the Camden Amphitheater and Camden Harbor, we drove to Primo Restaurant, one of the most delicious restaurants in Maine. Guests milled around the farm, eating delicious bites, while checking out the pigs and roosters that Primo raises. A big centerpiece of the afternoon was the giant swing, where Mika, the officiant, quickly scaled and hung from the tippity top while others took photos. I loved when Katherine jumped on the swing herself, and really enjoyed how daring her and Jose's families and friends were.
Eventually, everyone retreated to the dining room, where a multi course meal was served. I enjoyed several of the courses, and everything was delectable. Finally, right before the final course, everyone shared in a few dances while Primo Cubano played.
Here are a few of my favorite photos from our time together. Enjoy!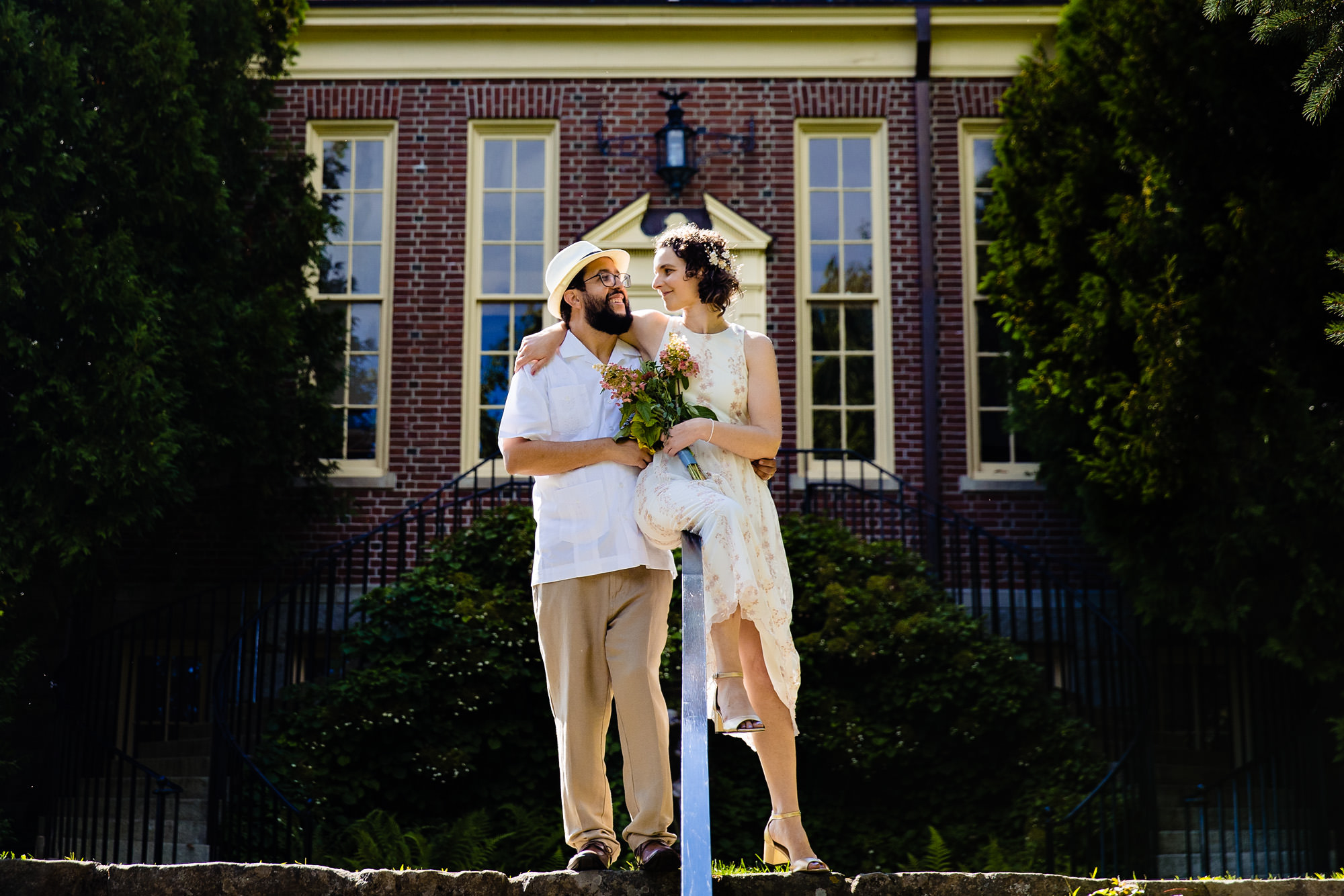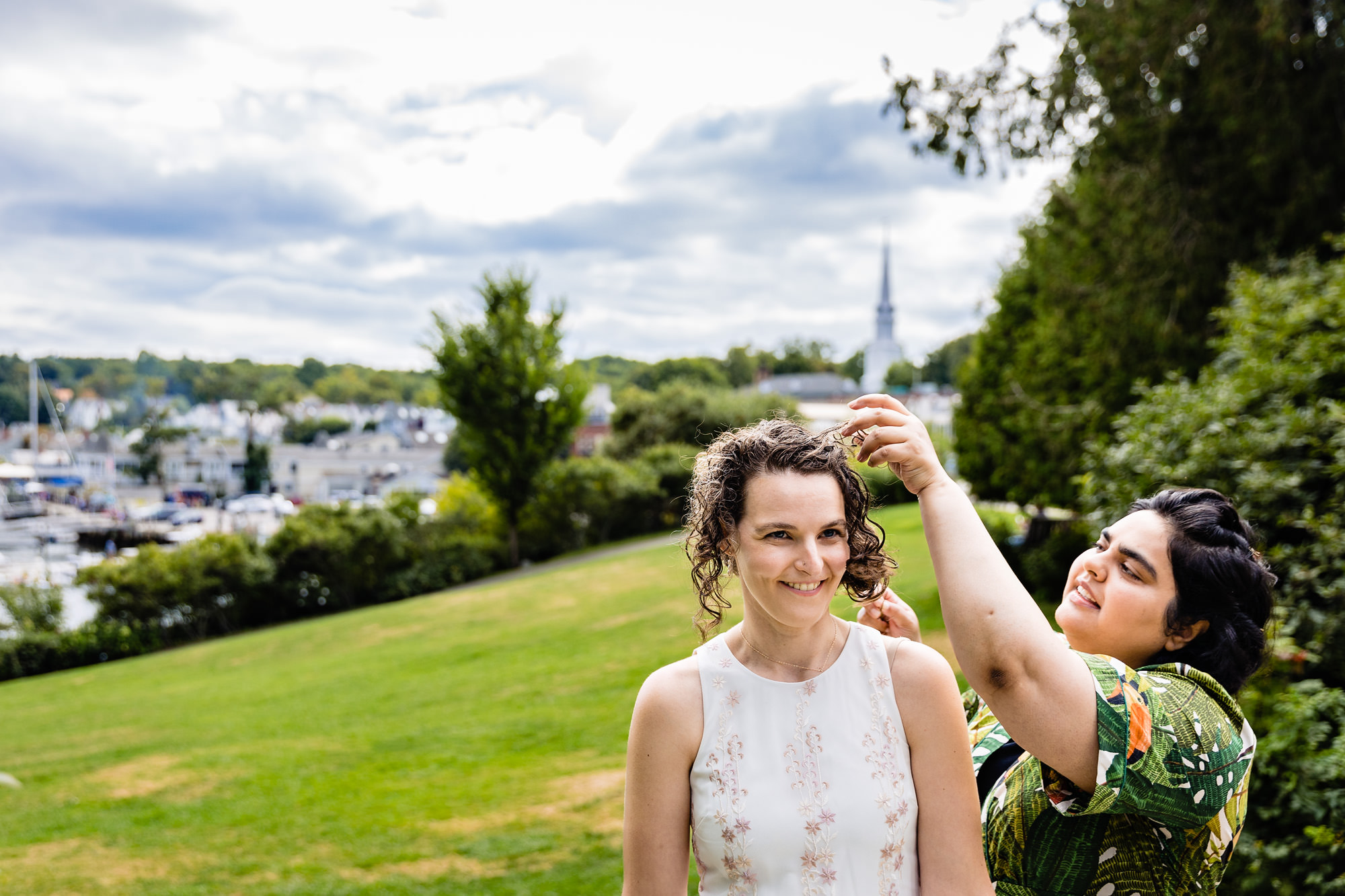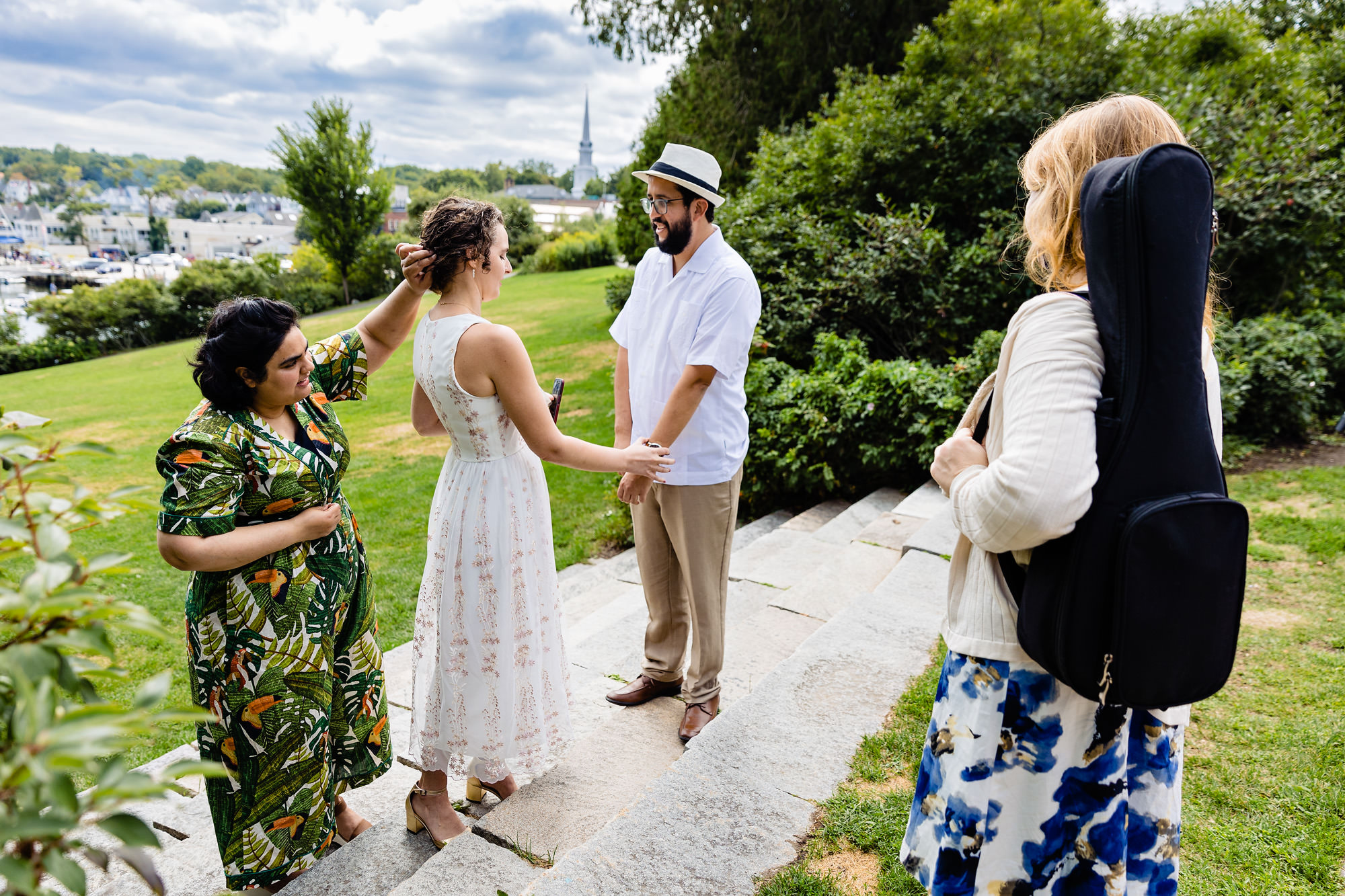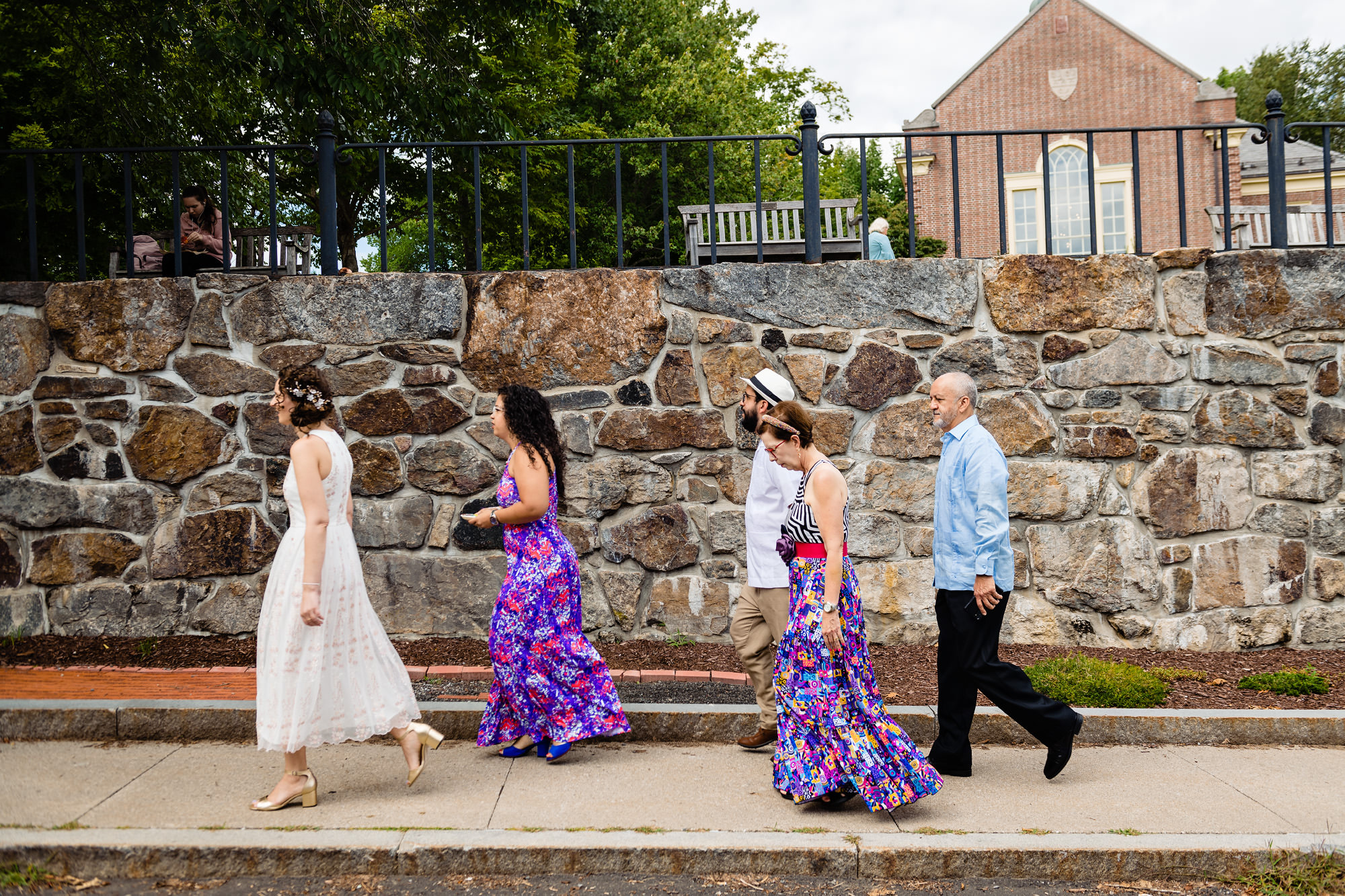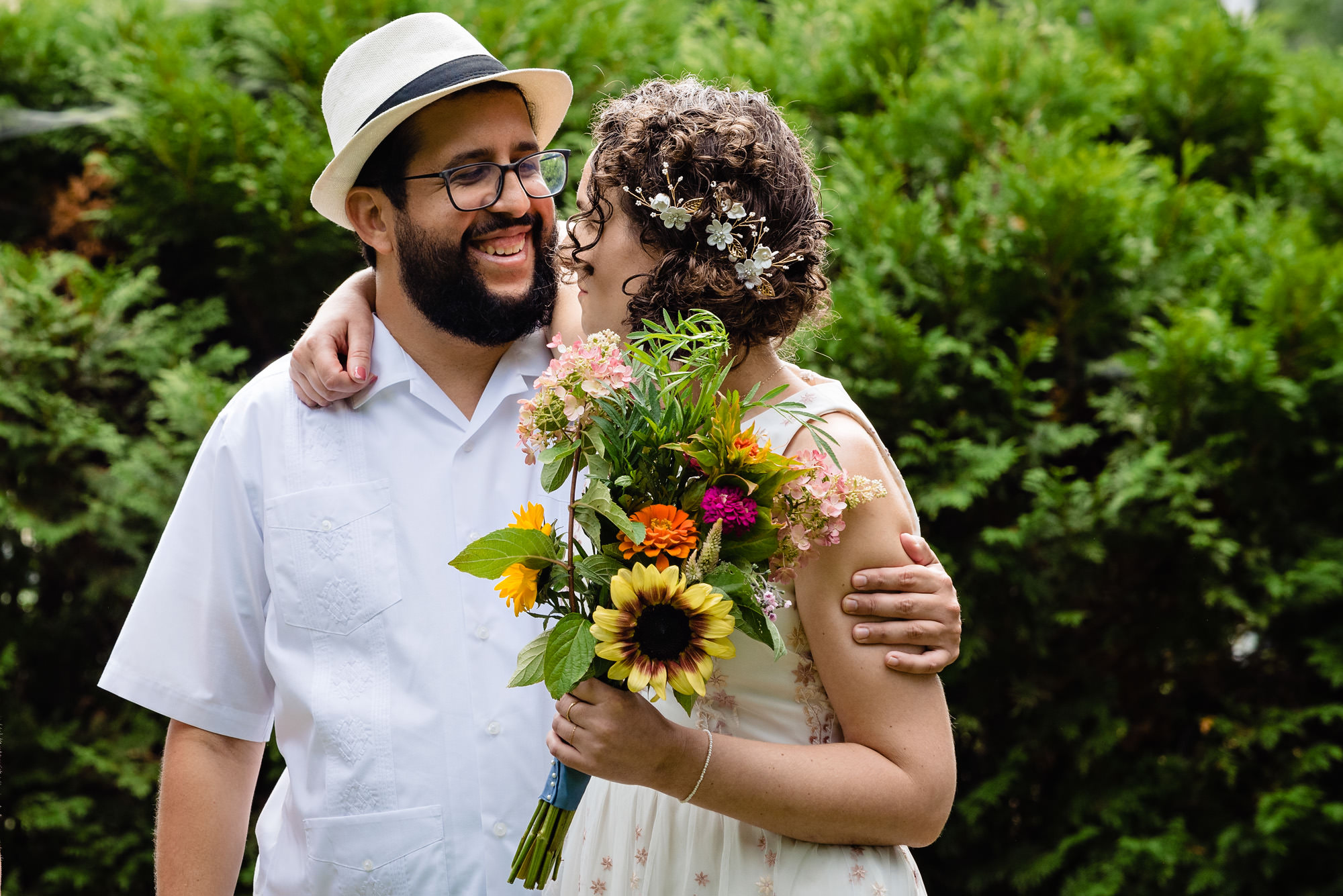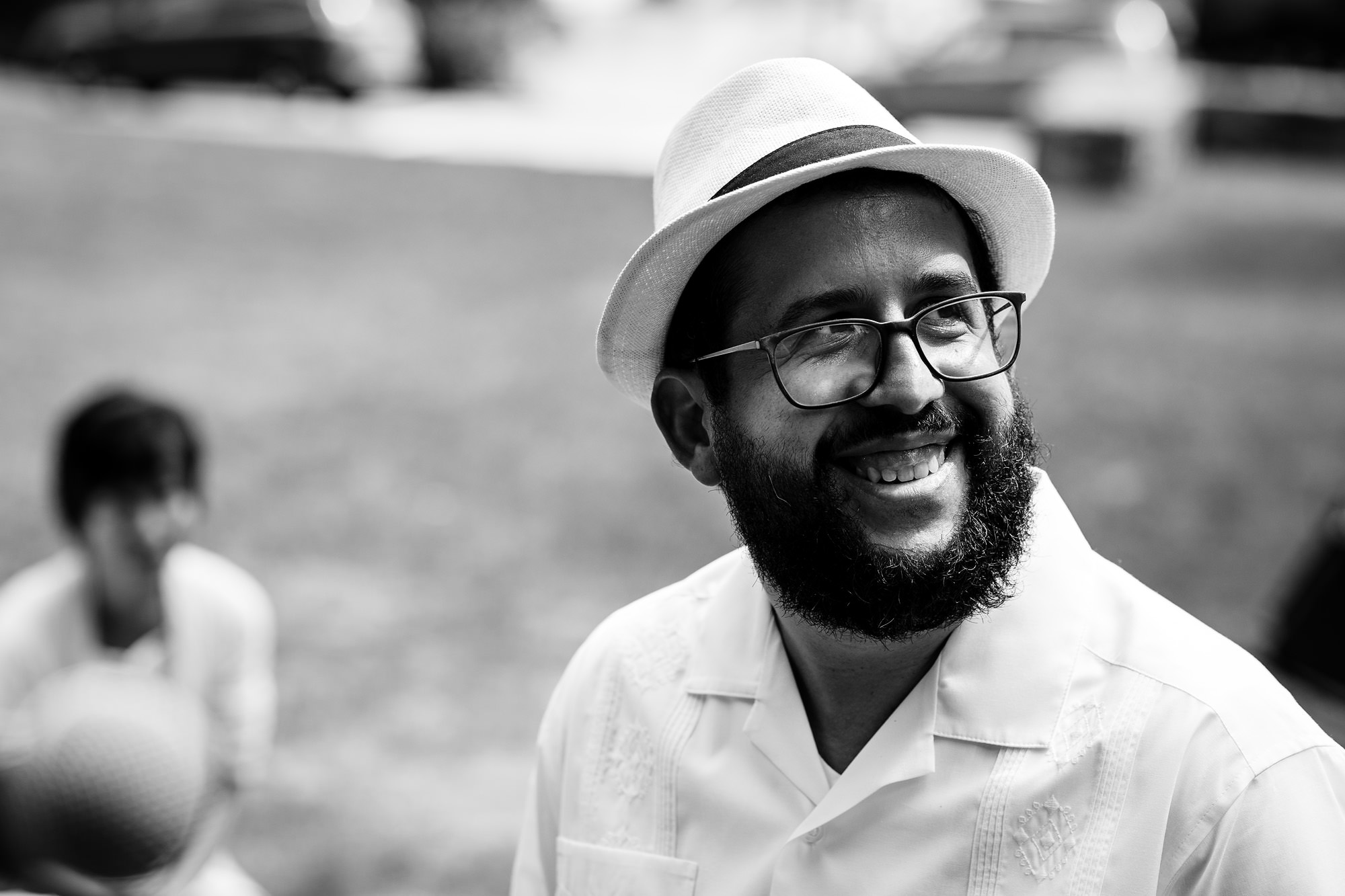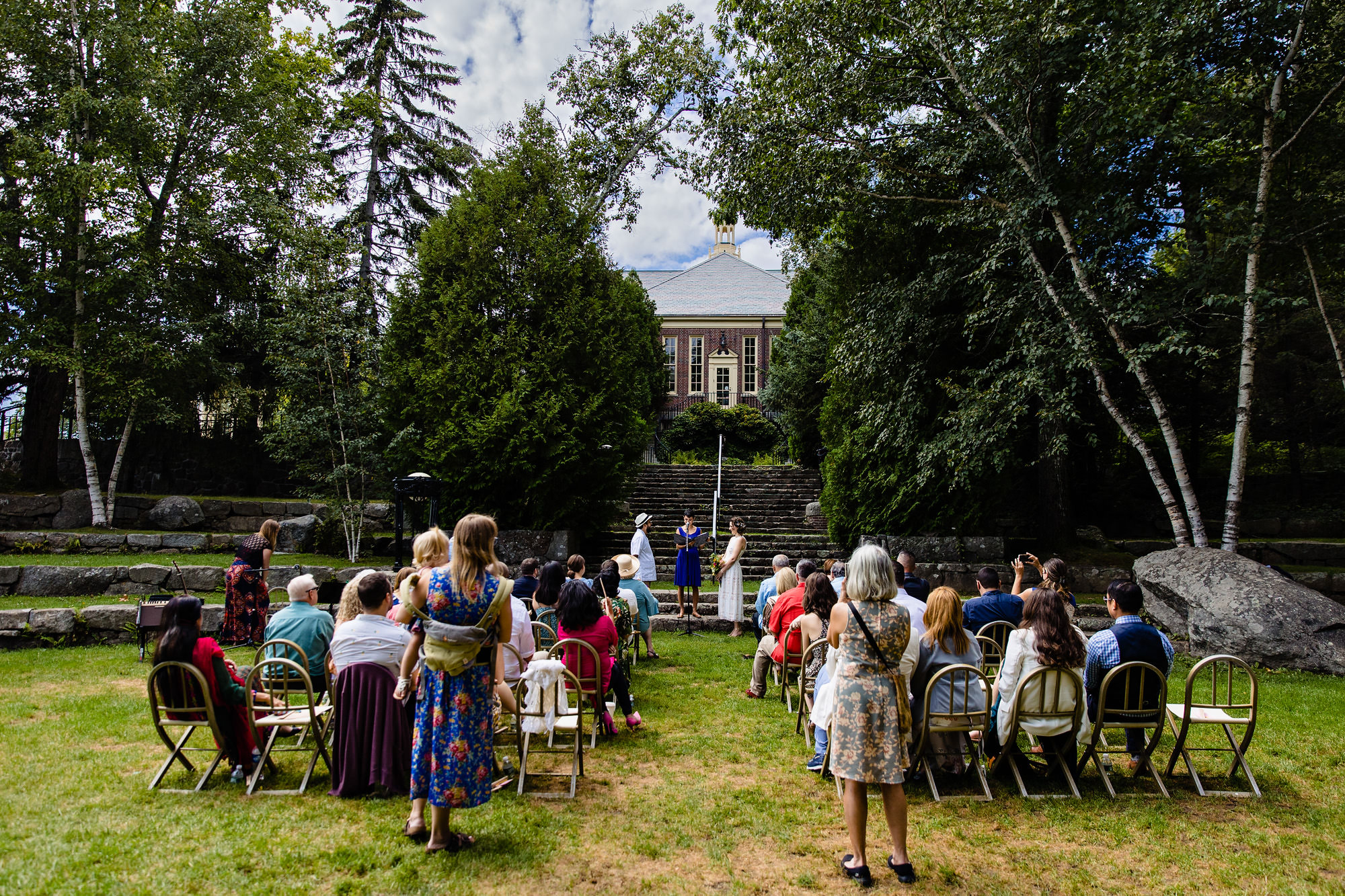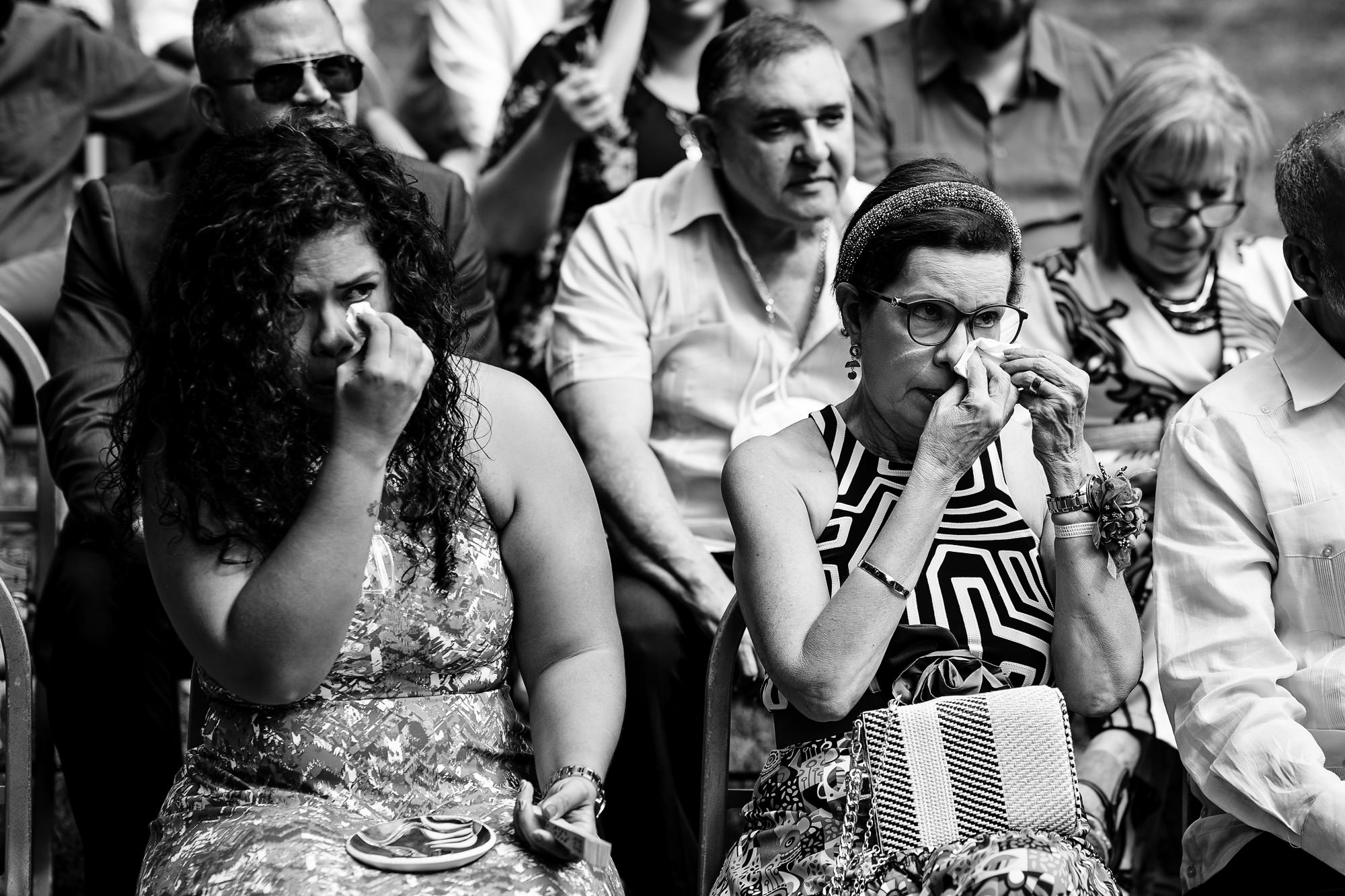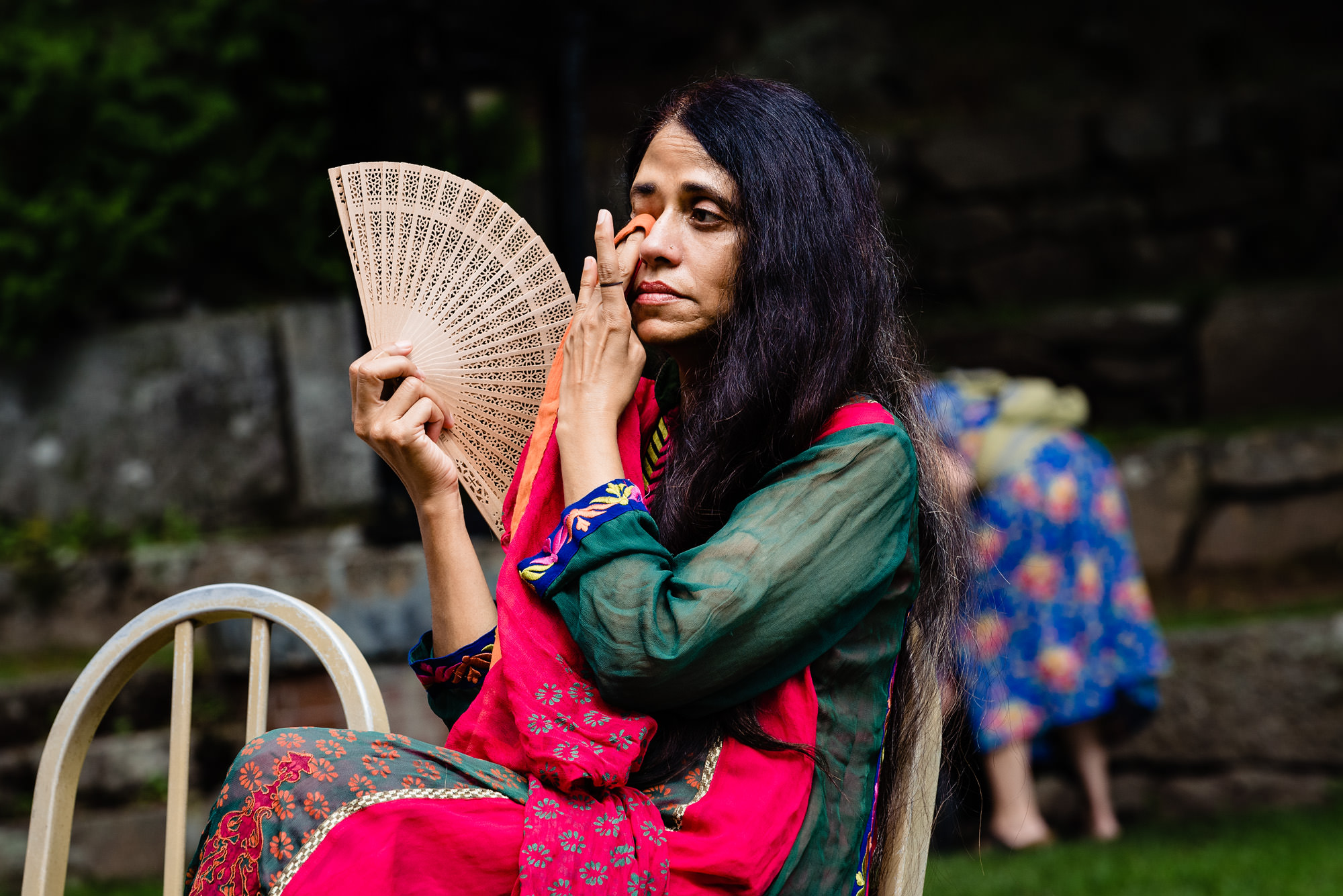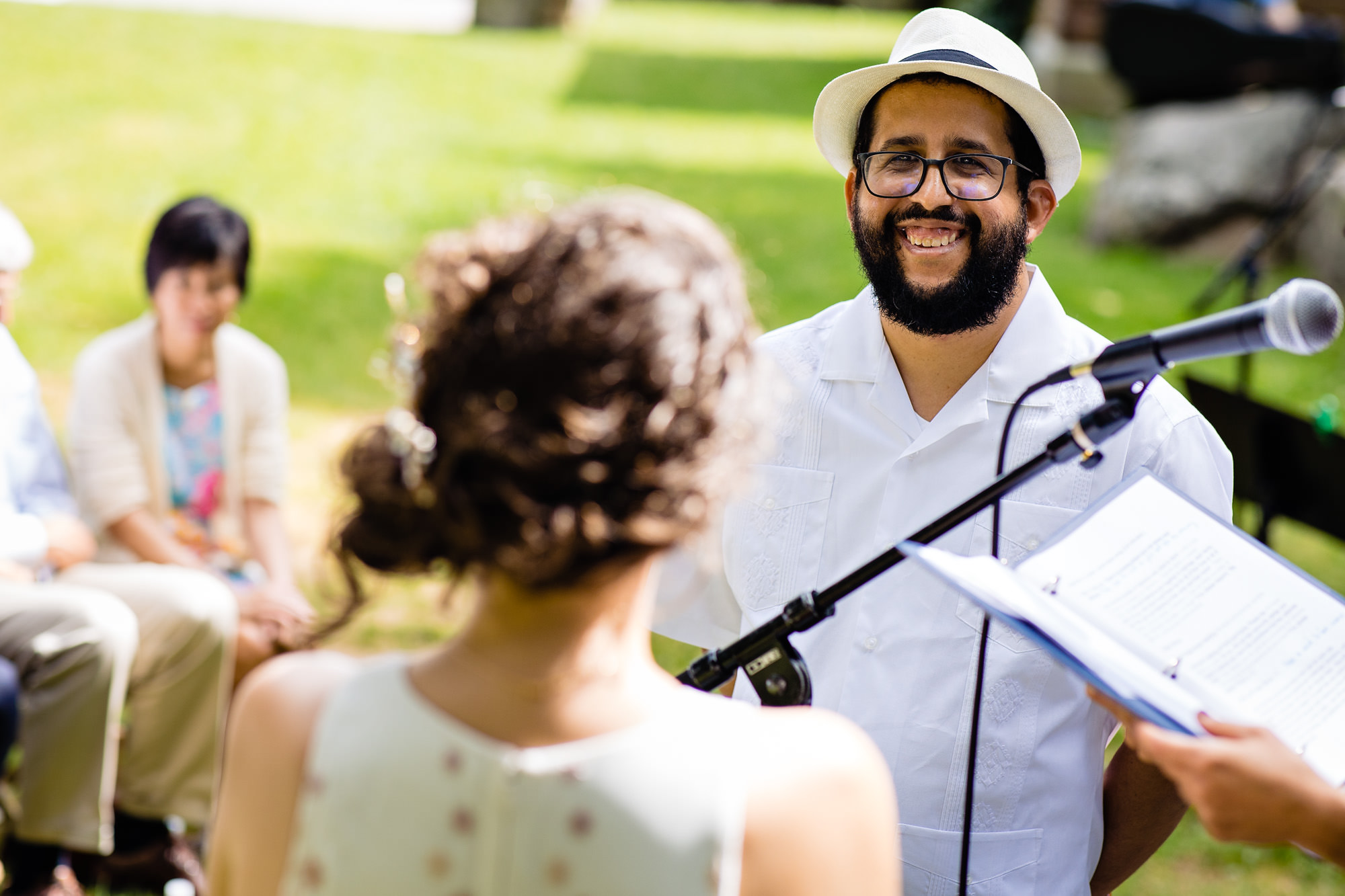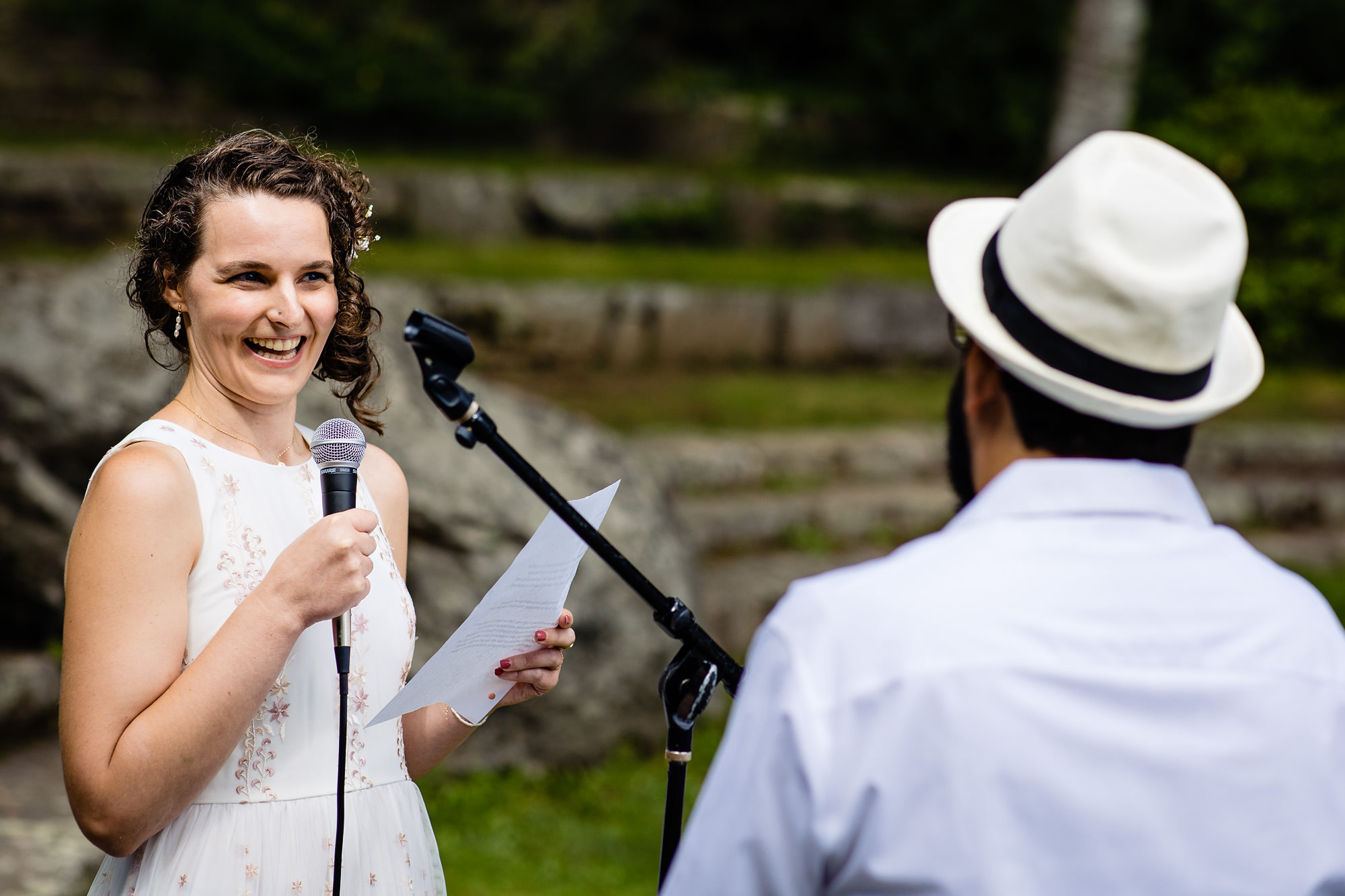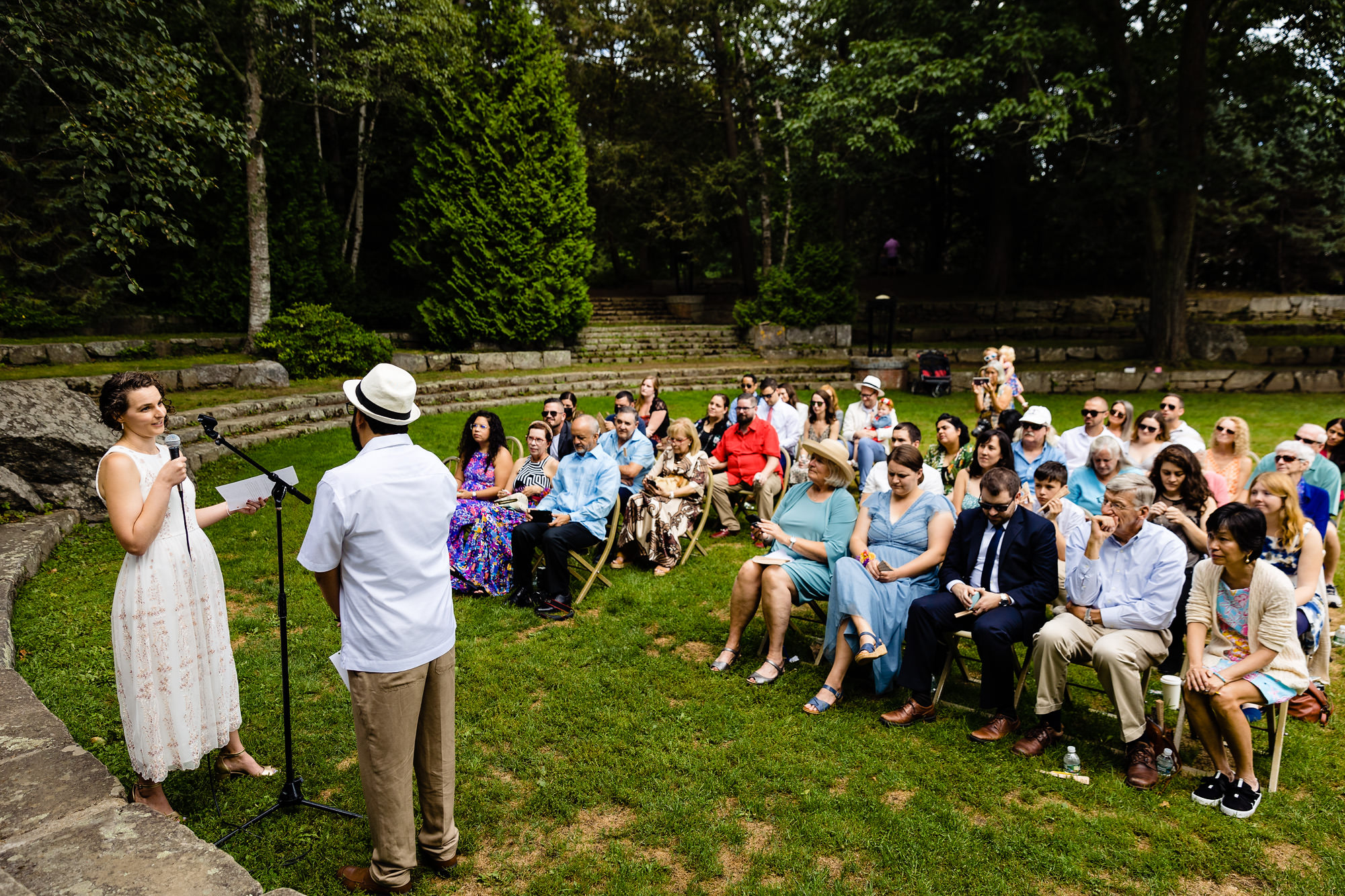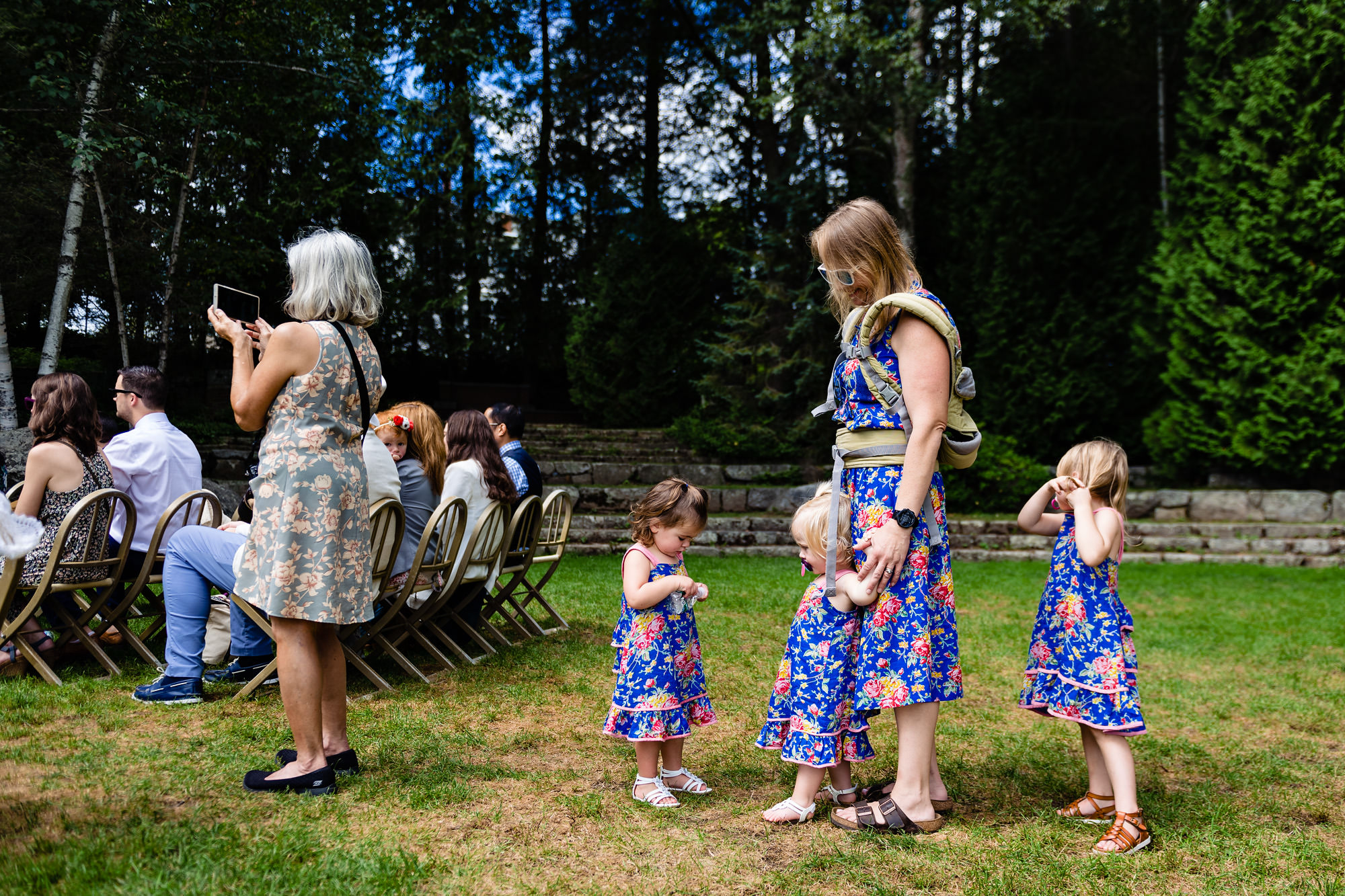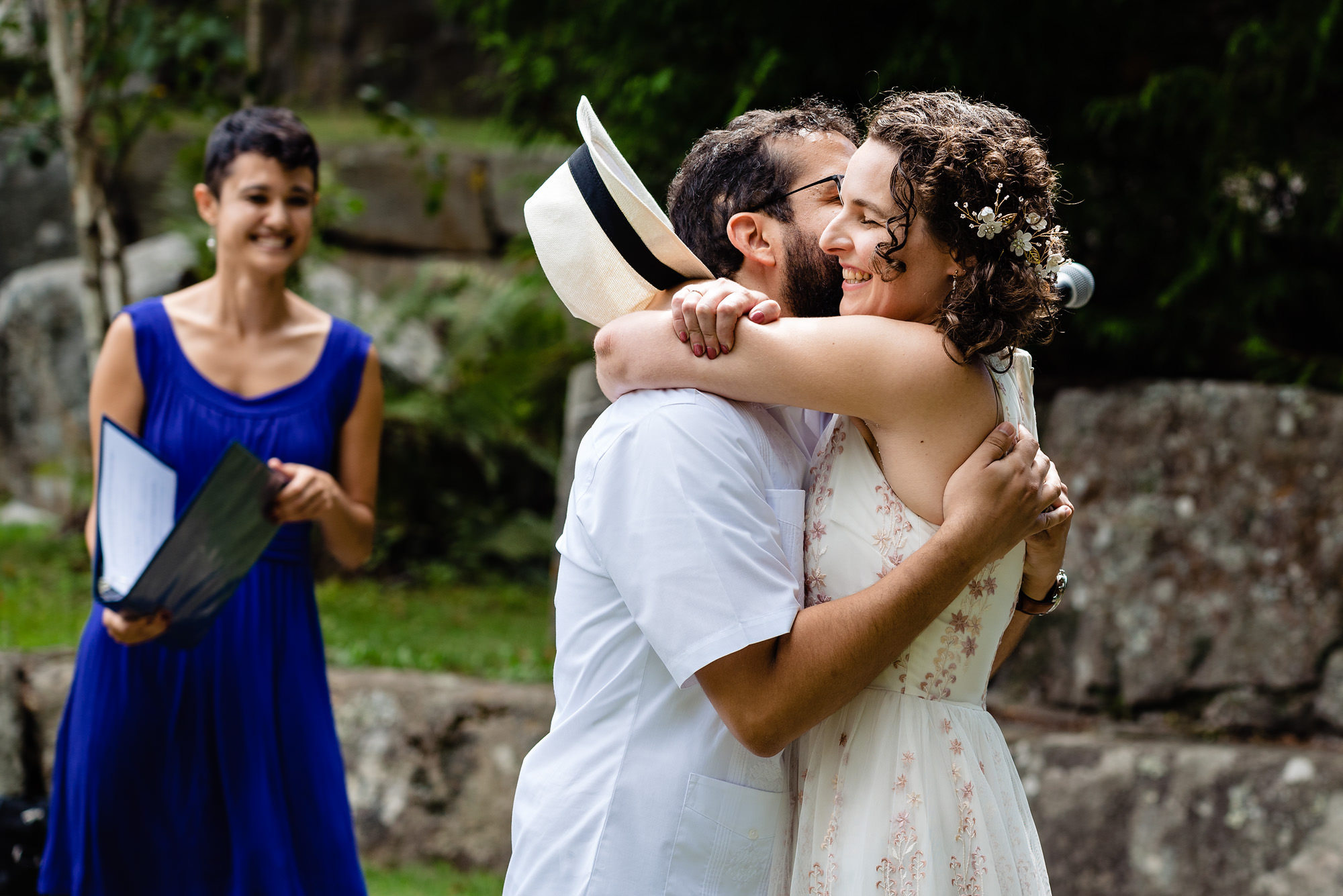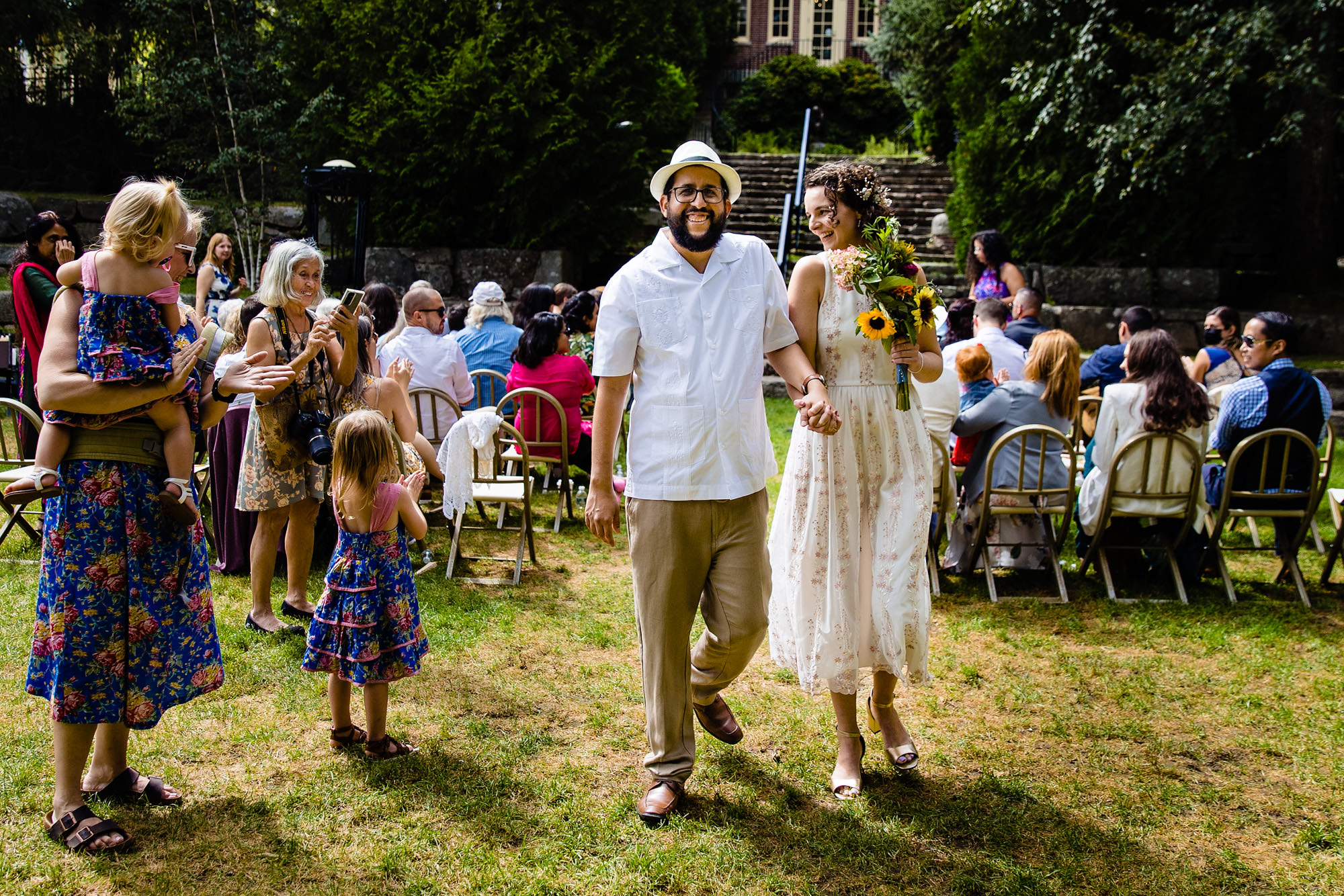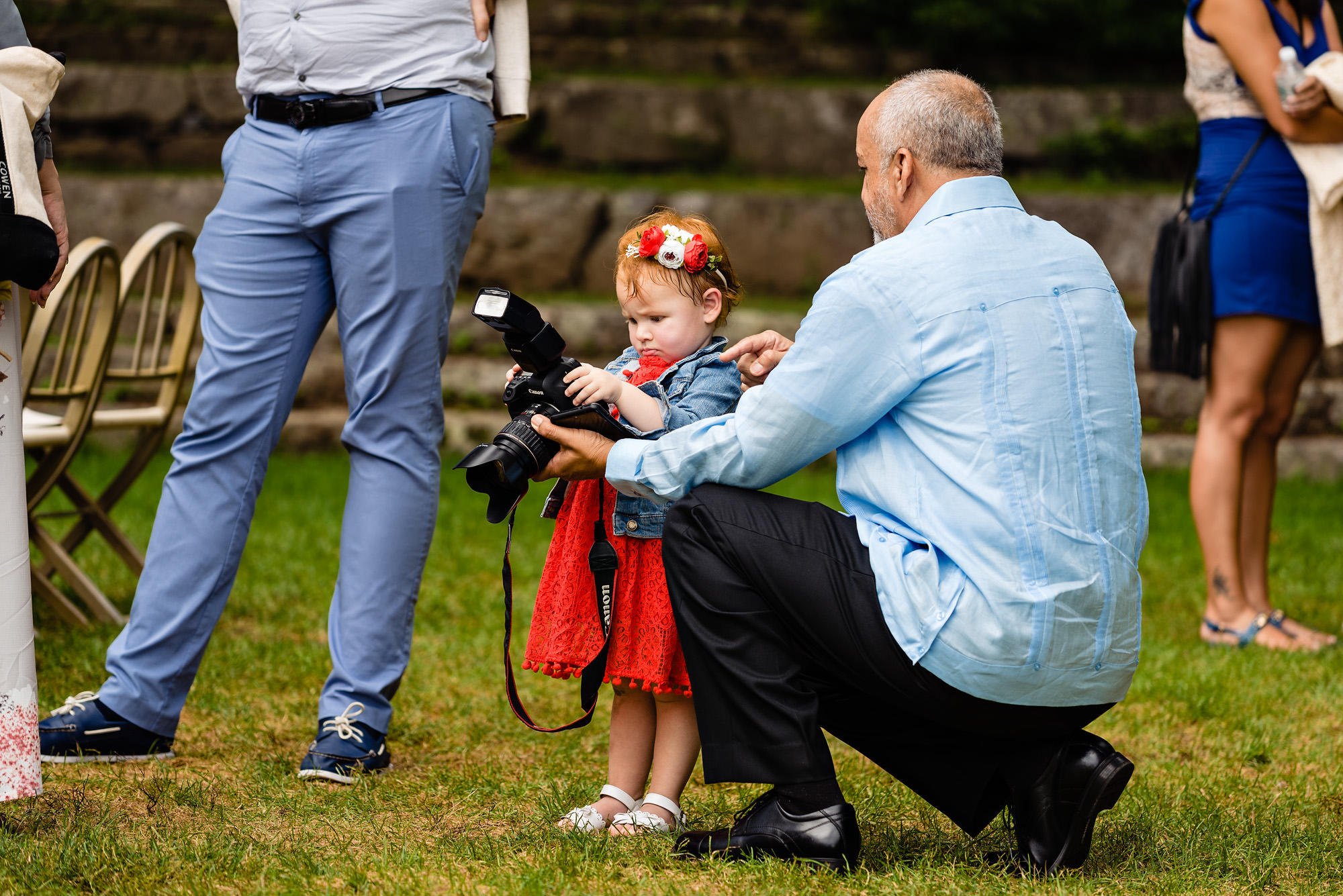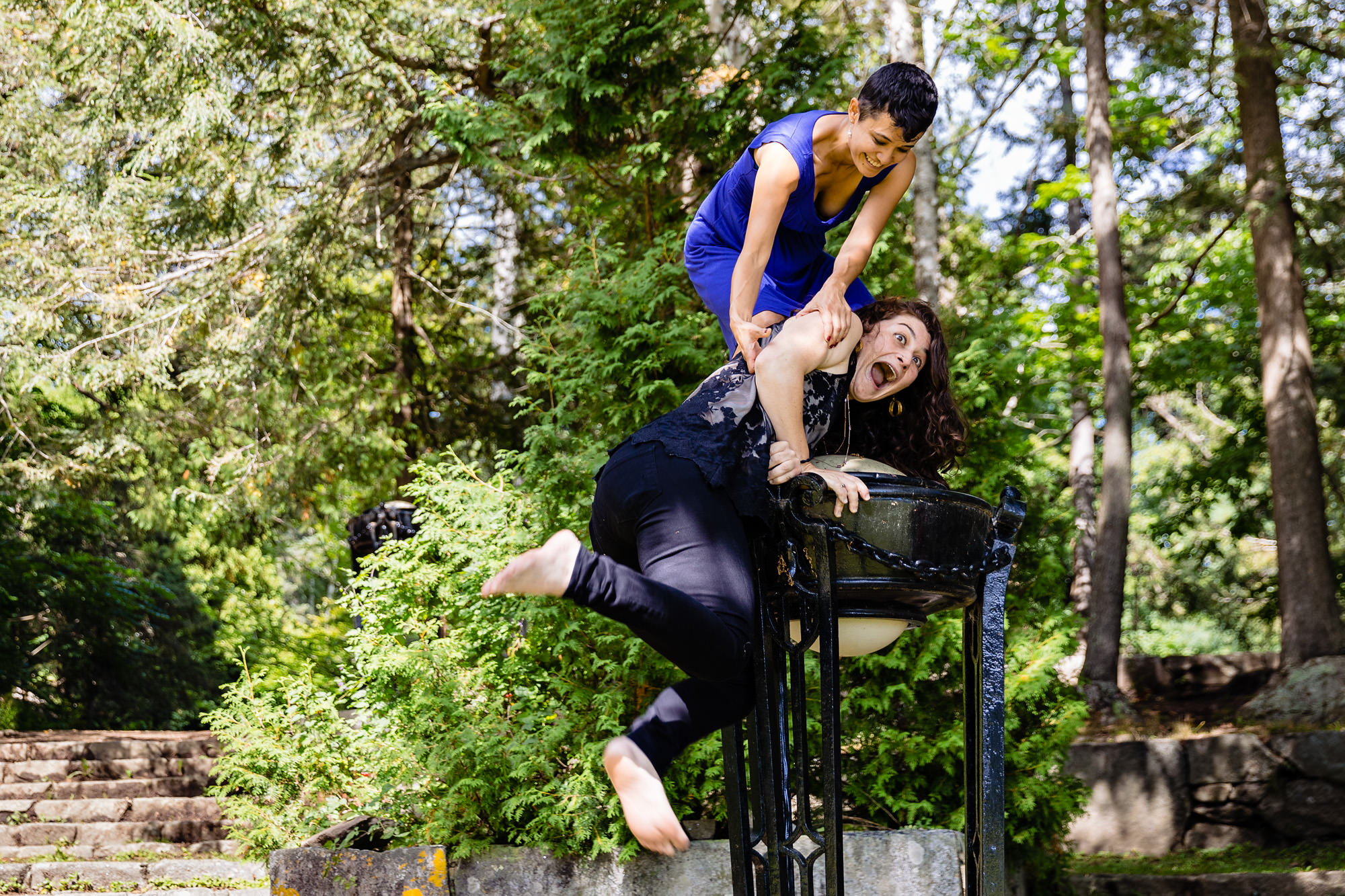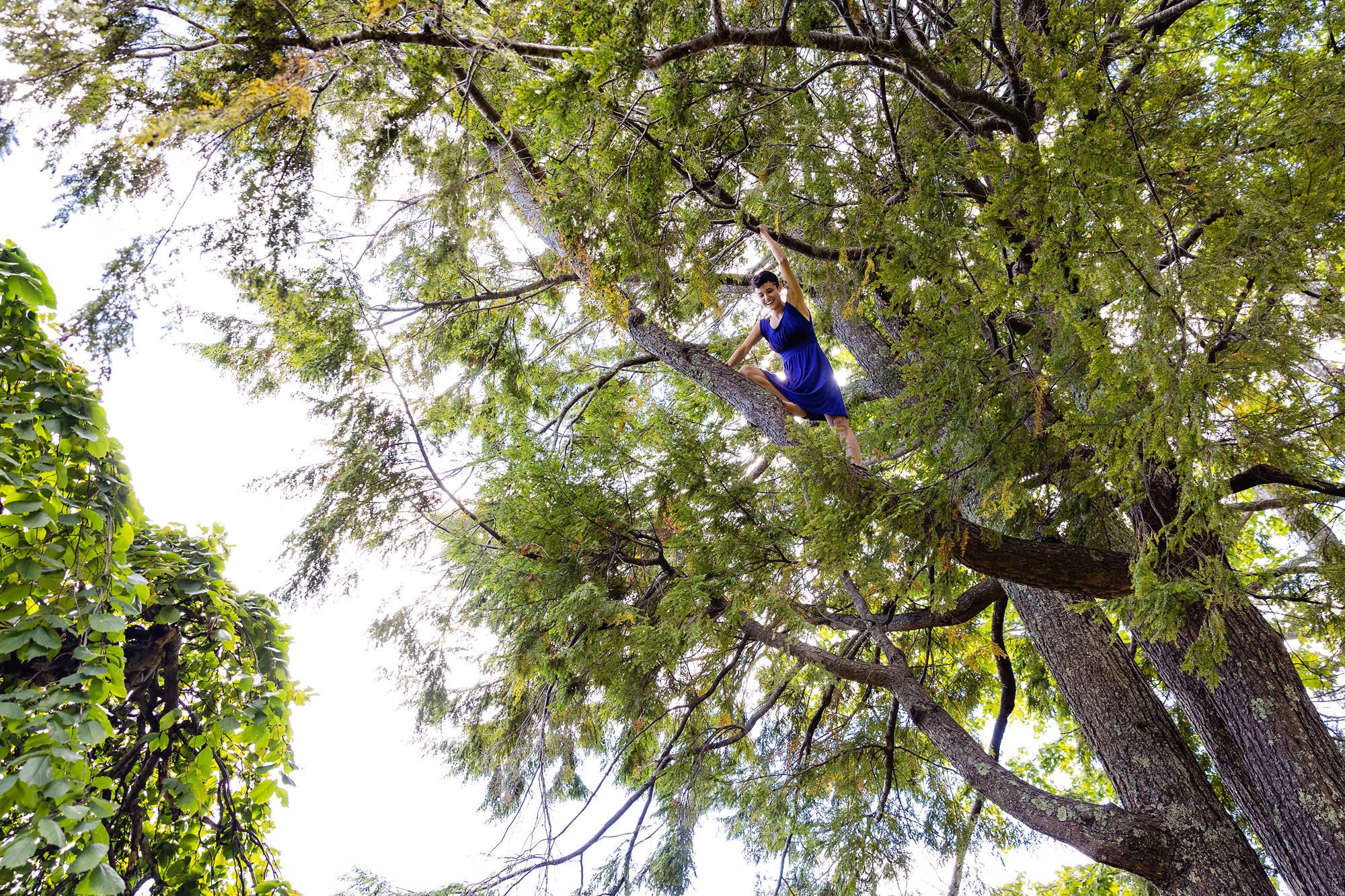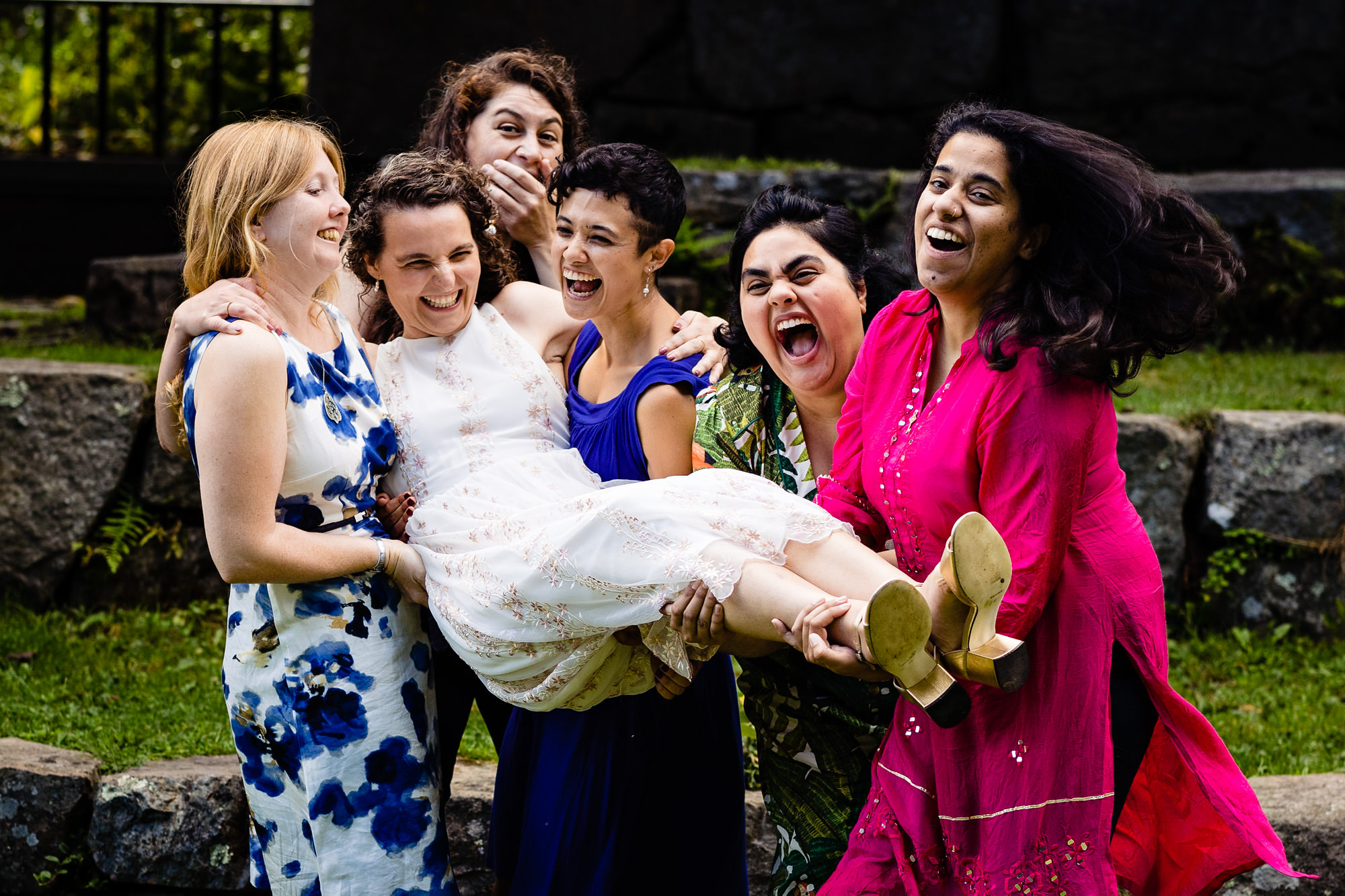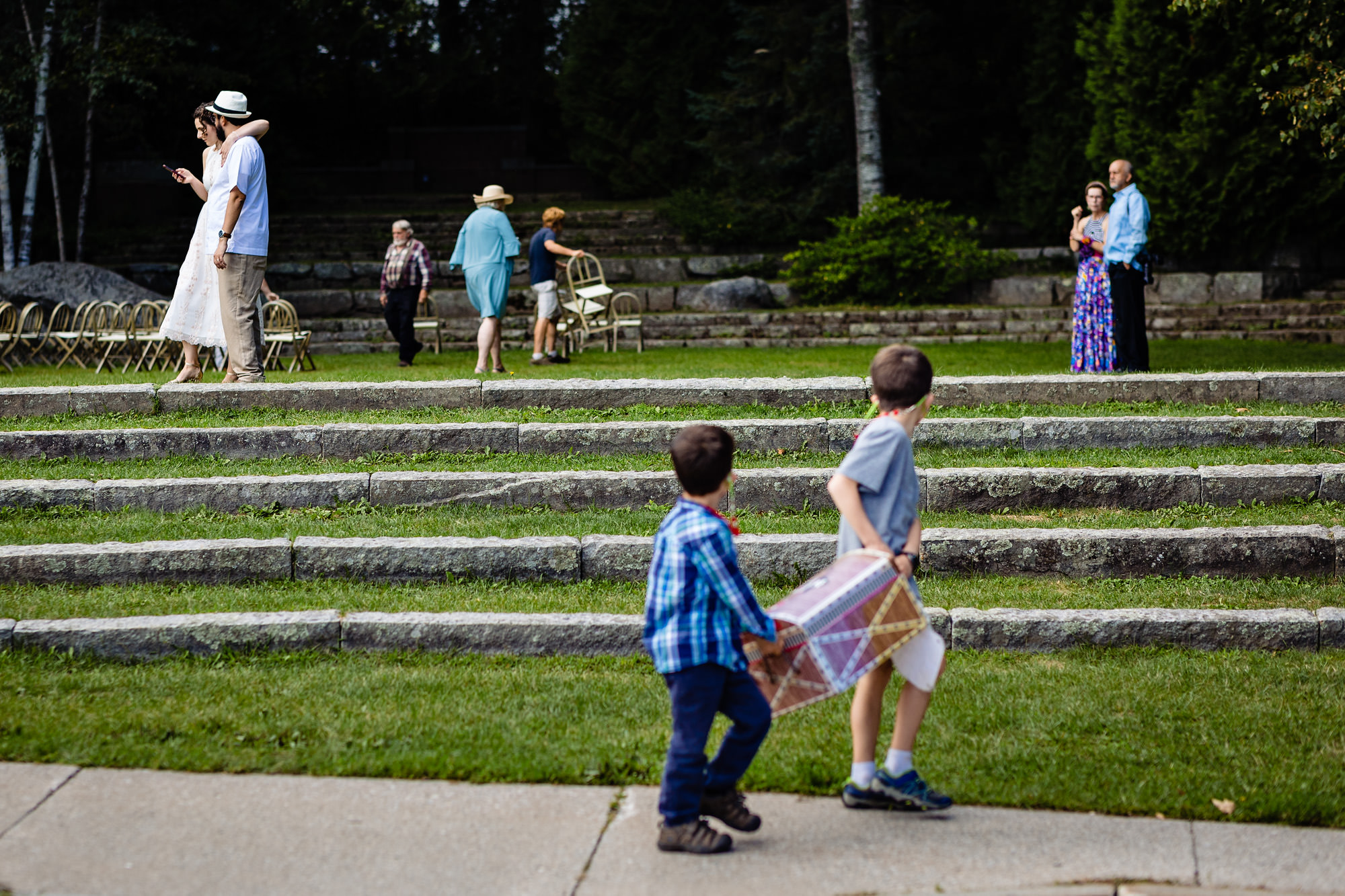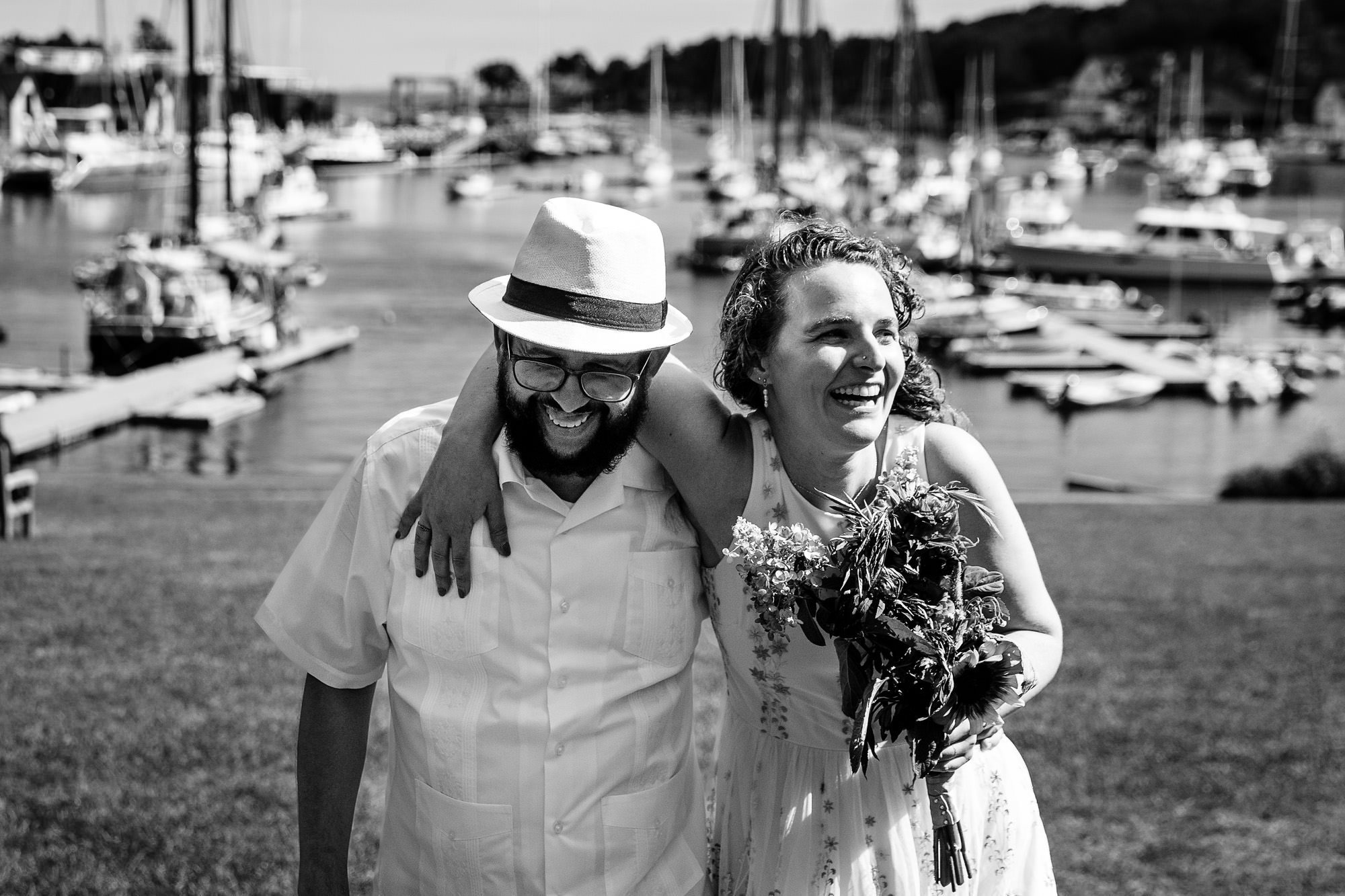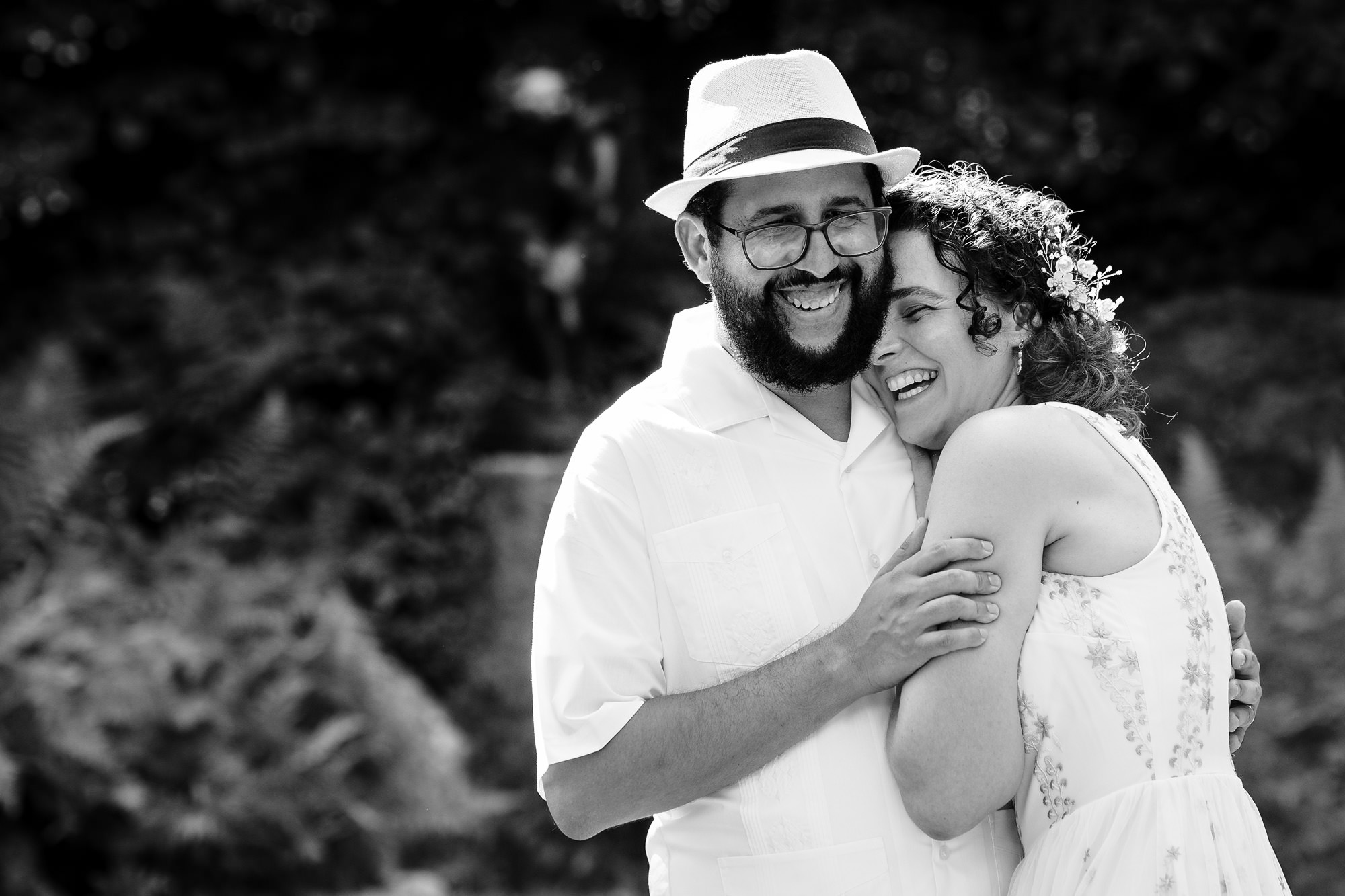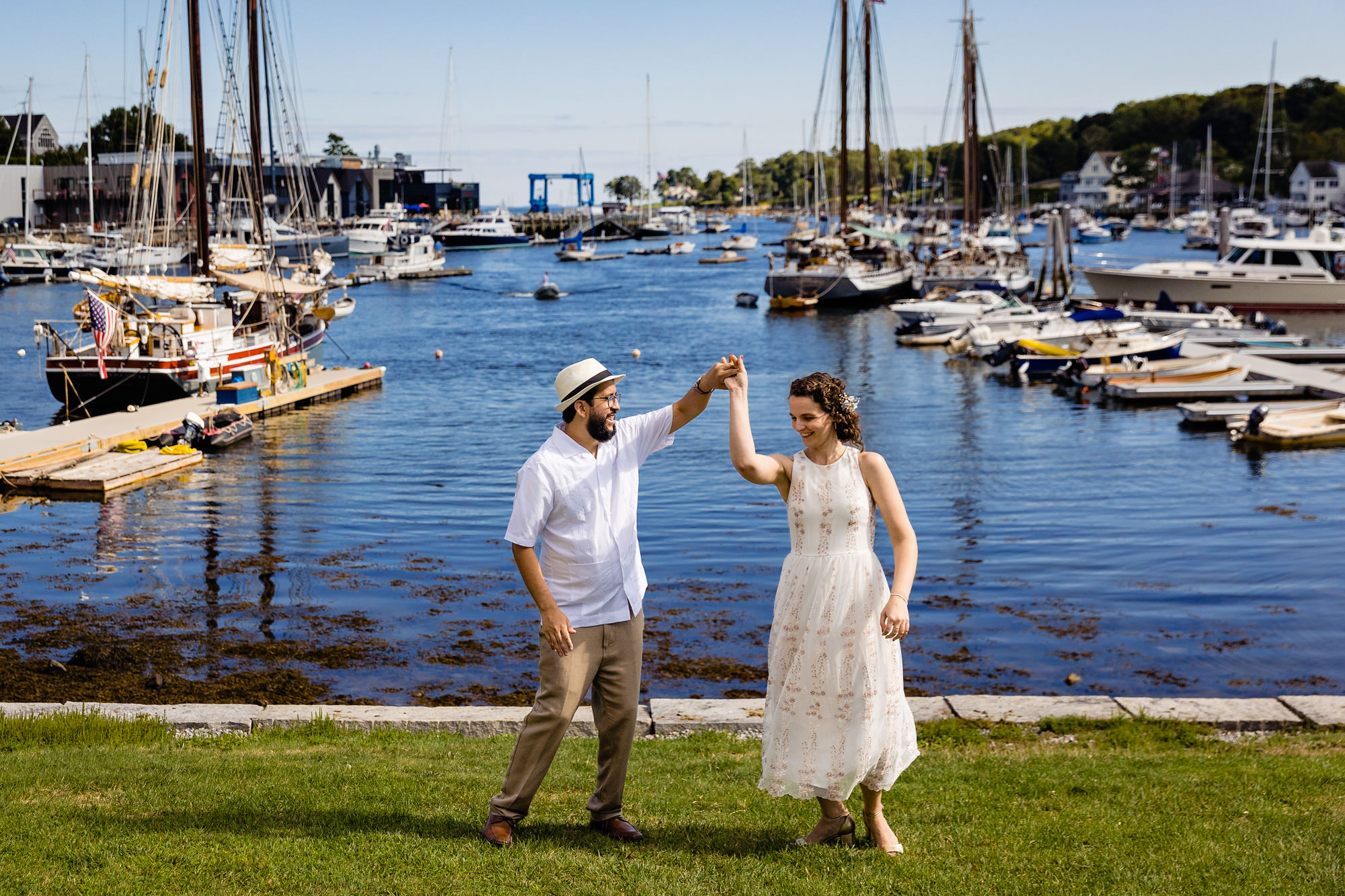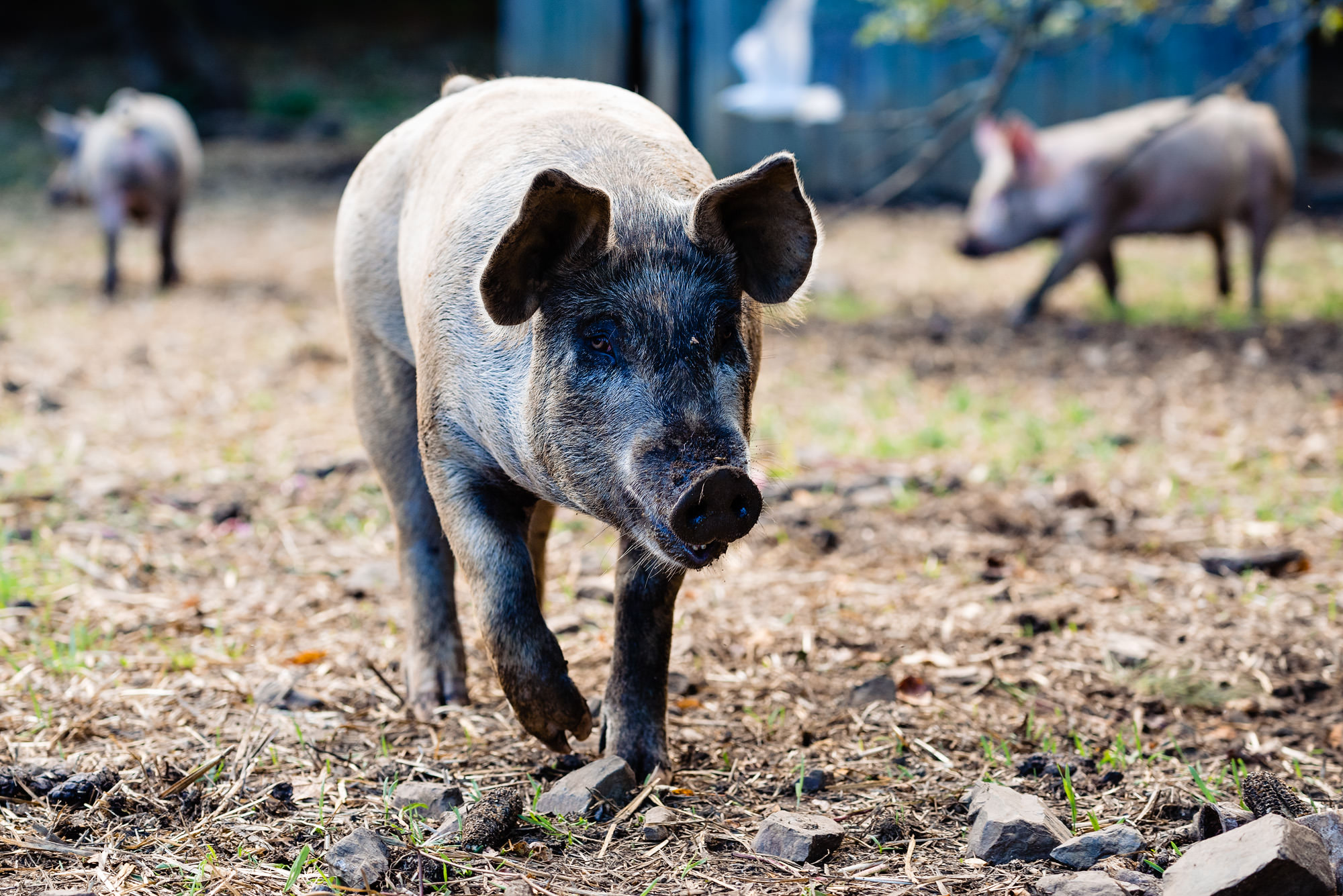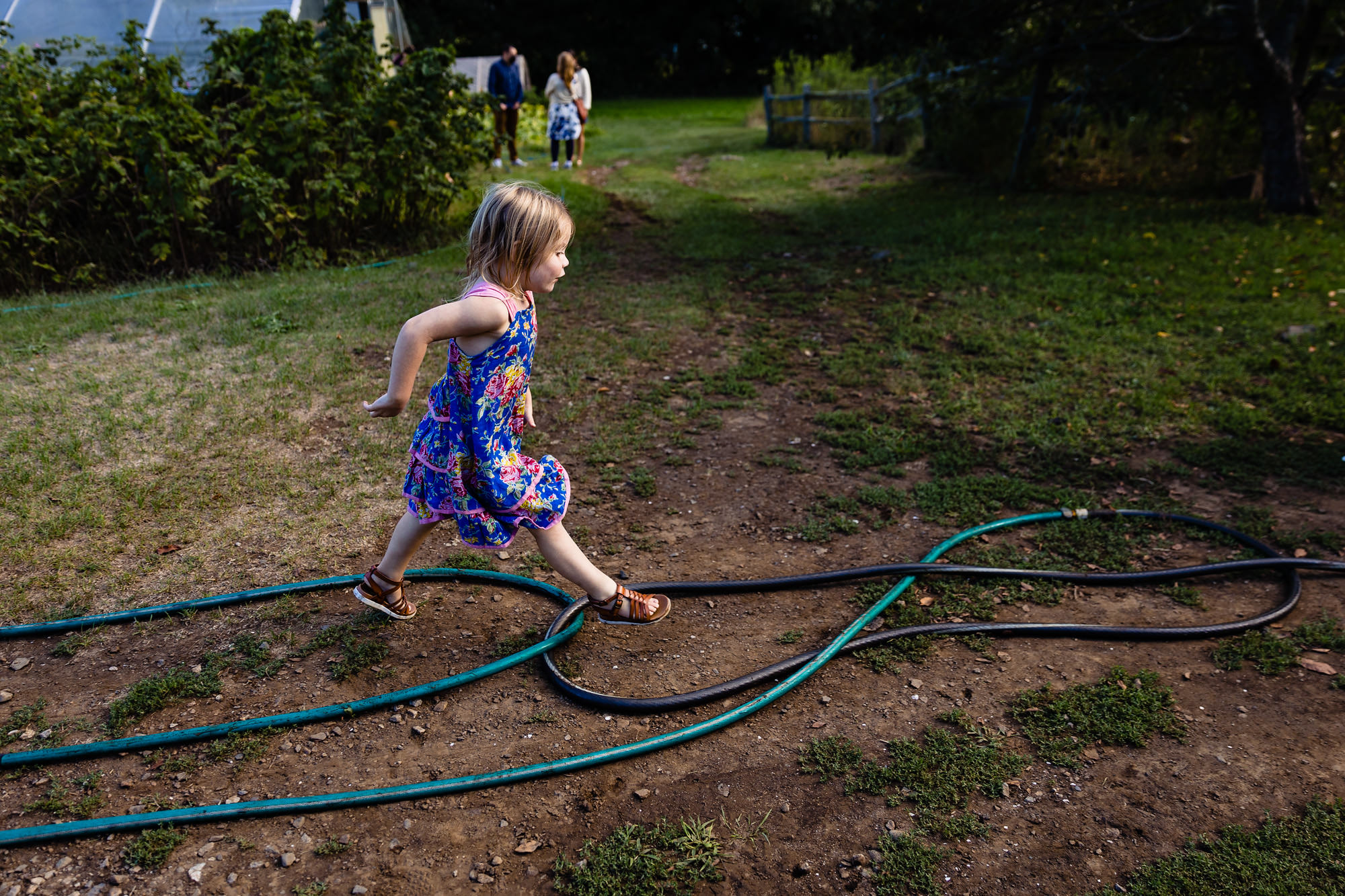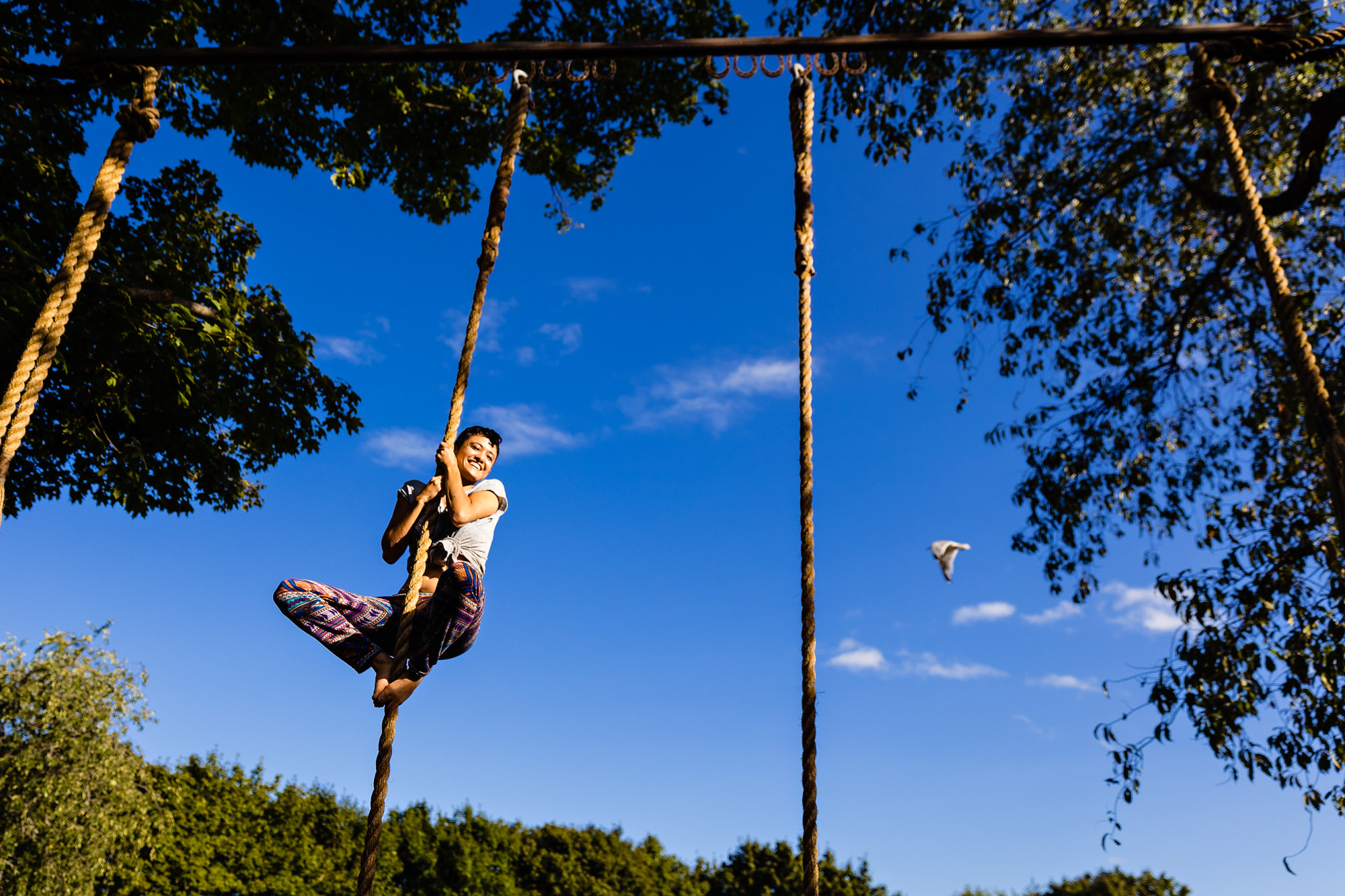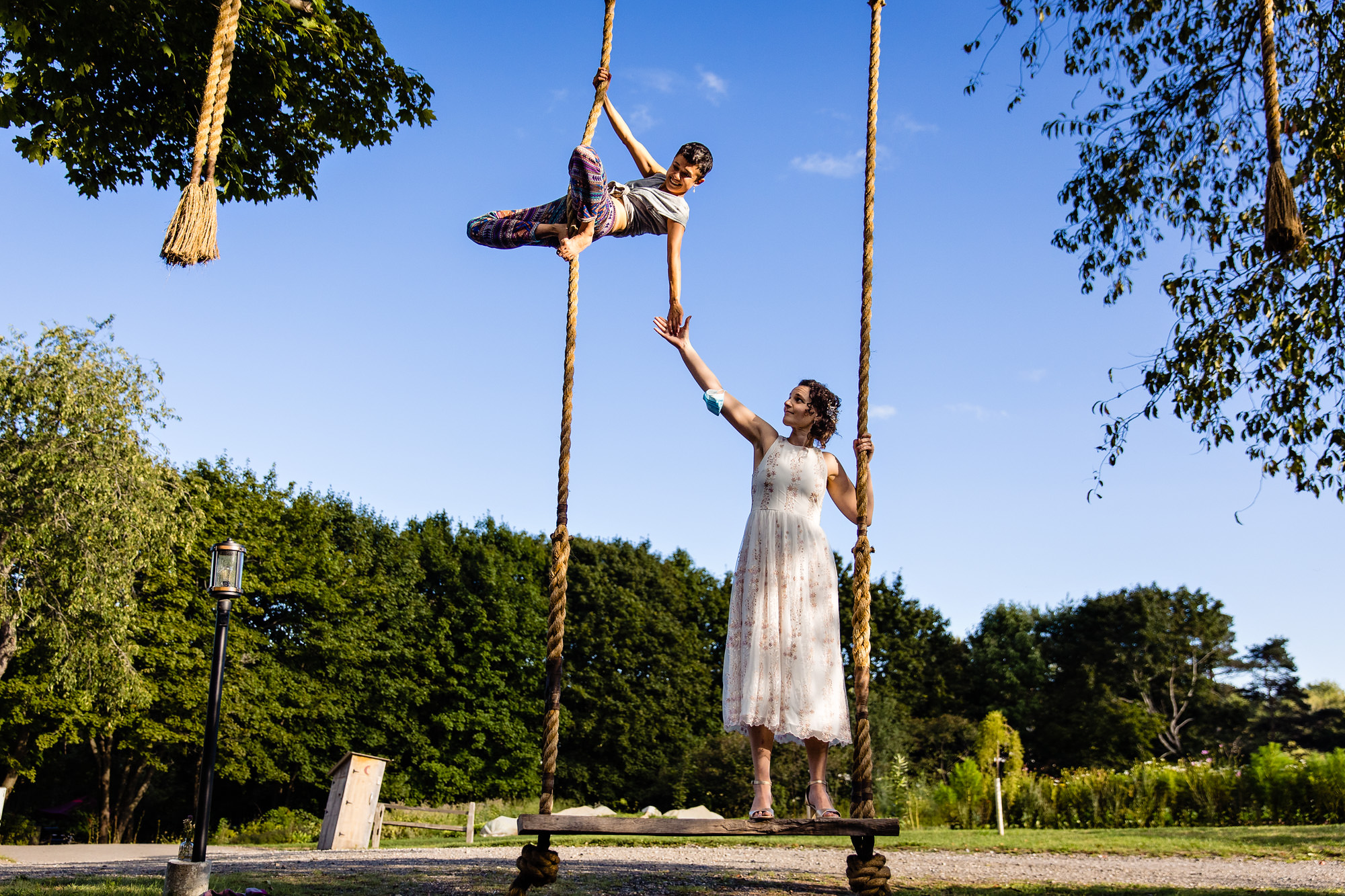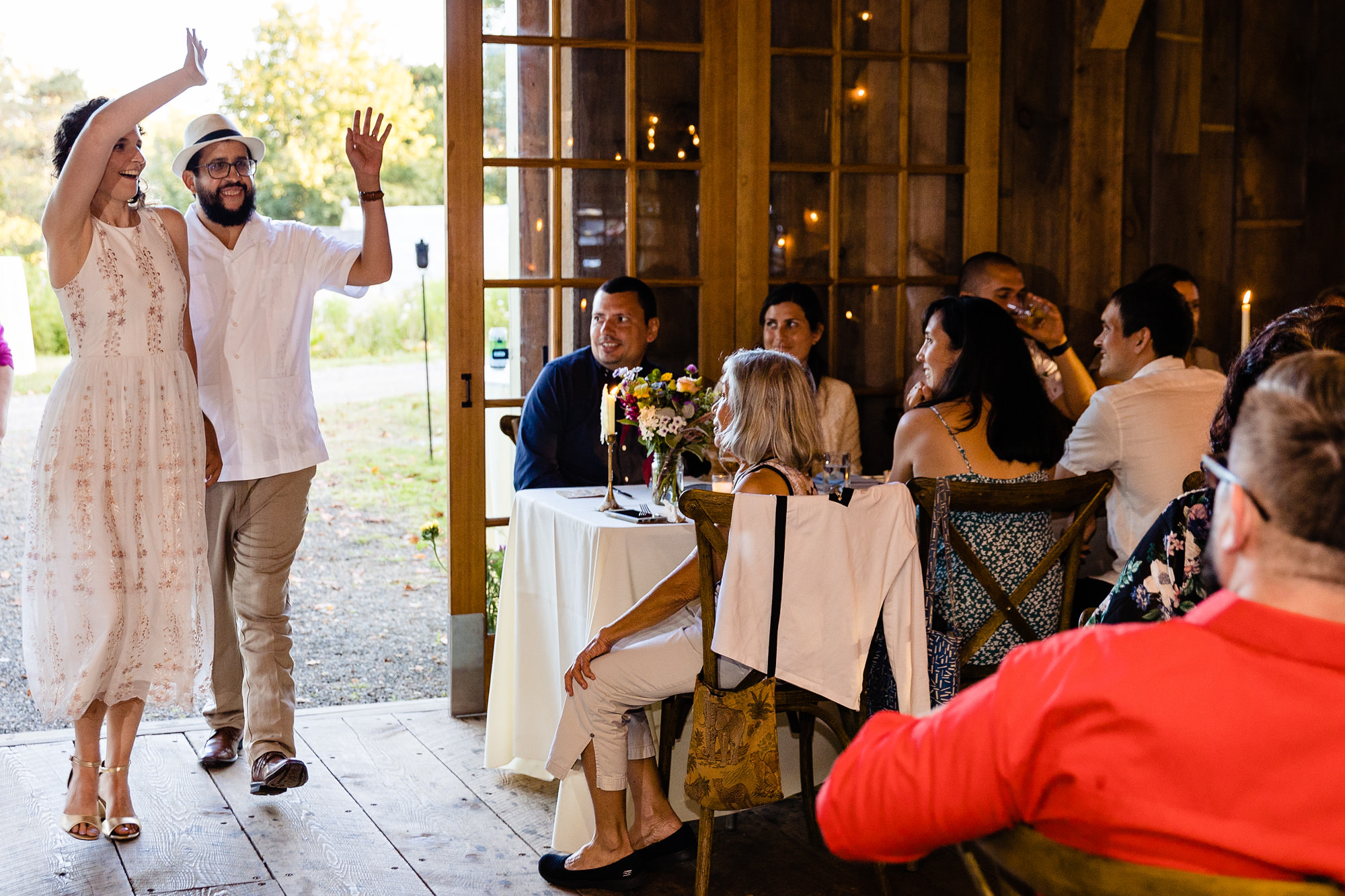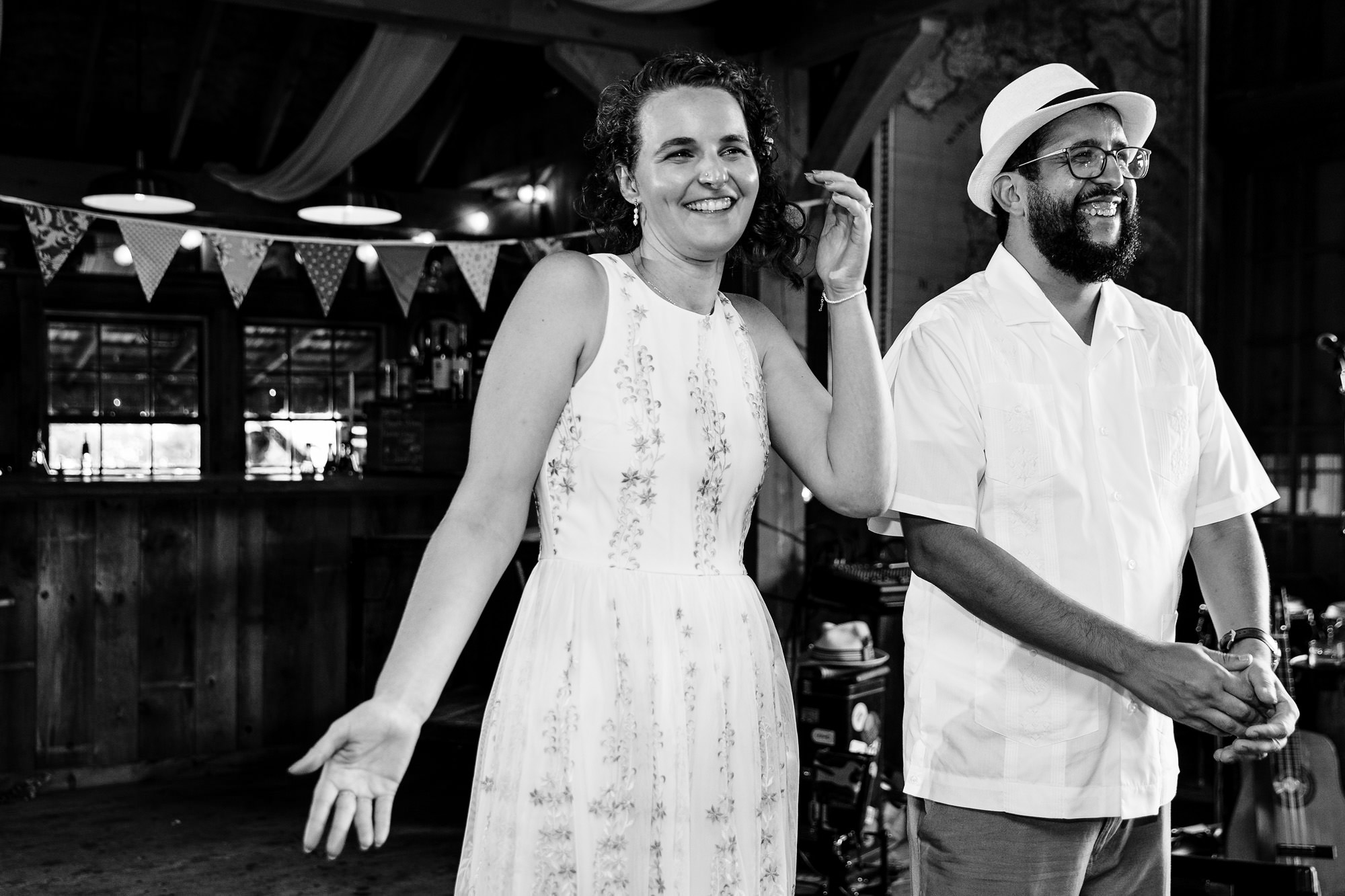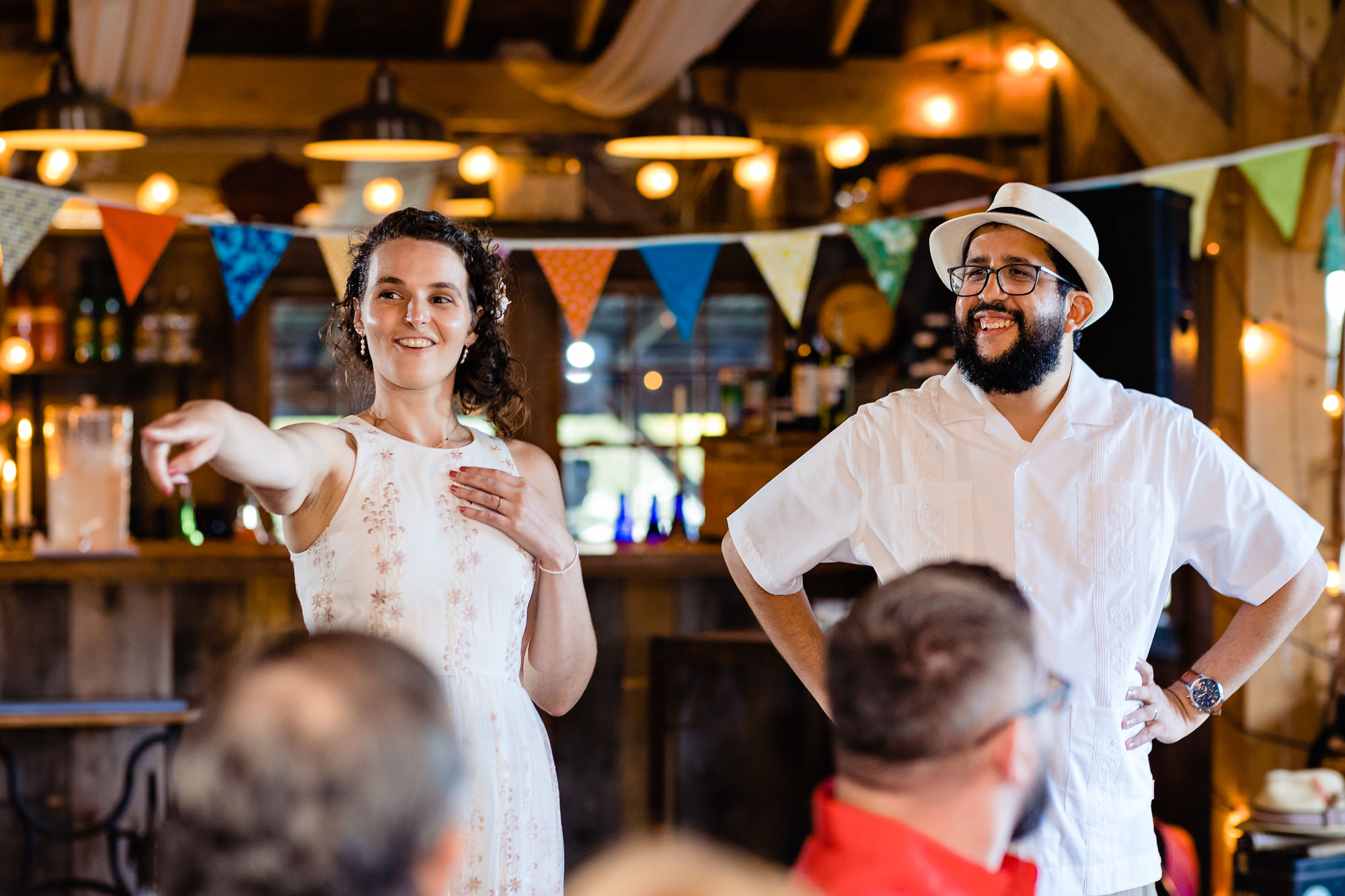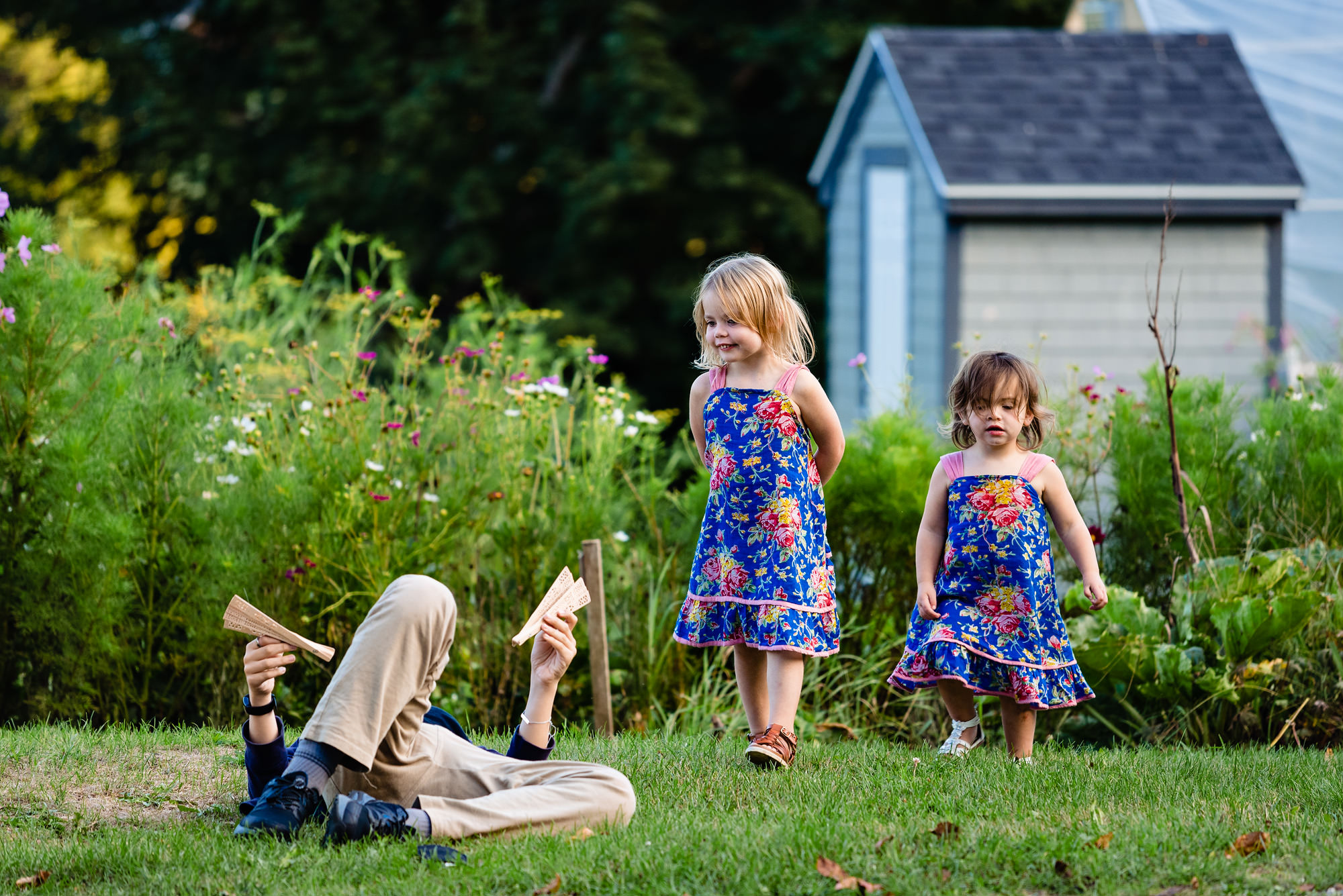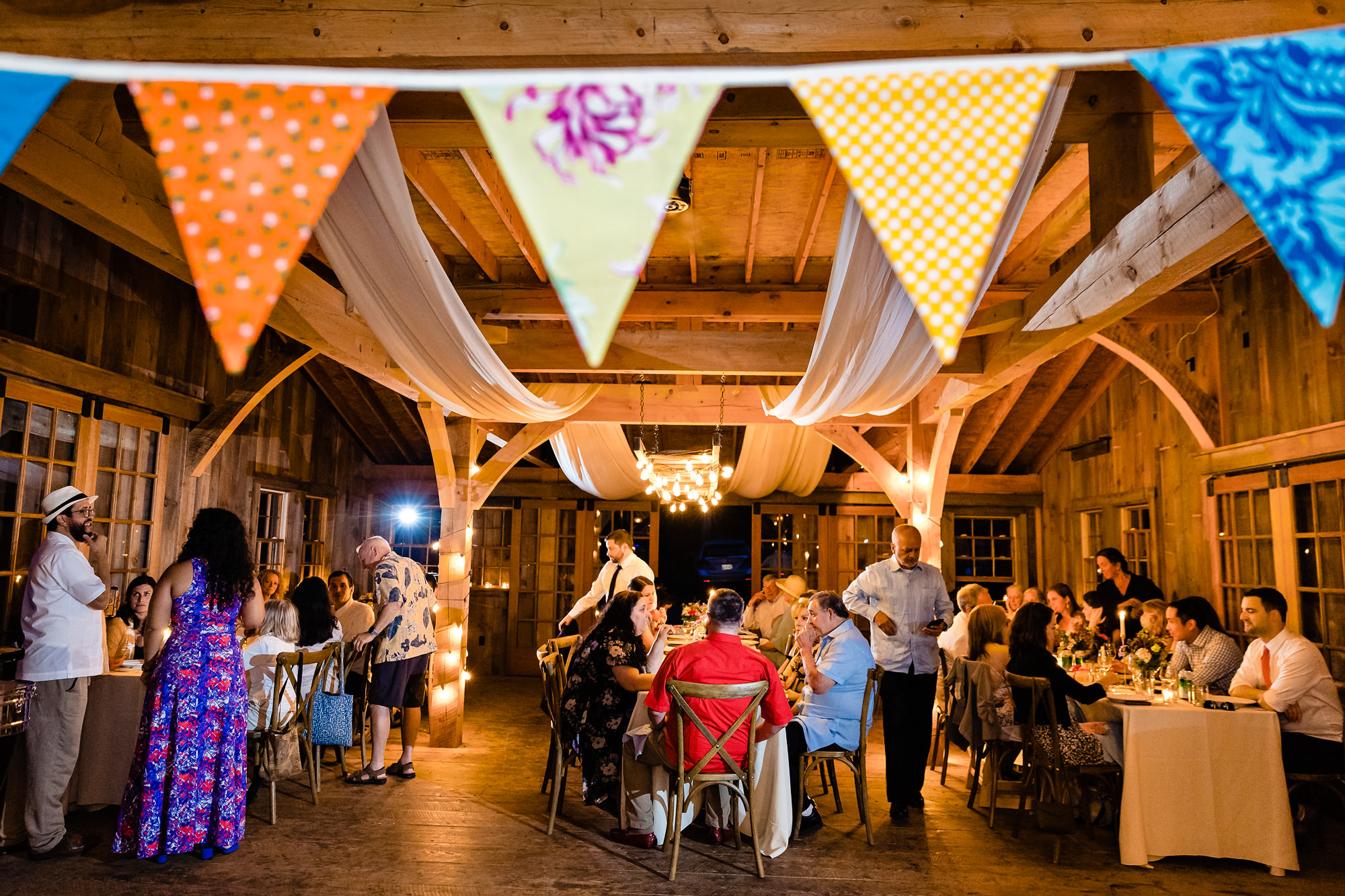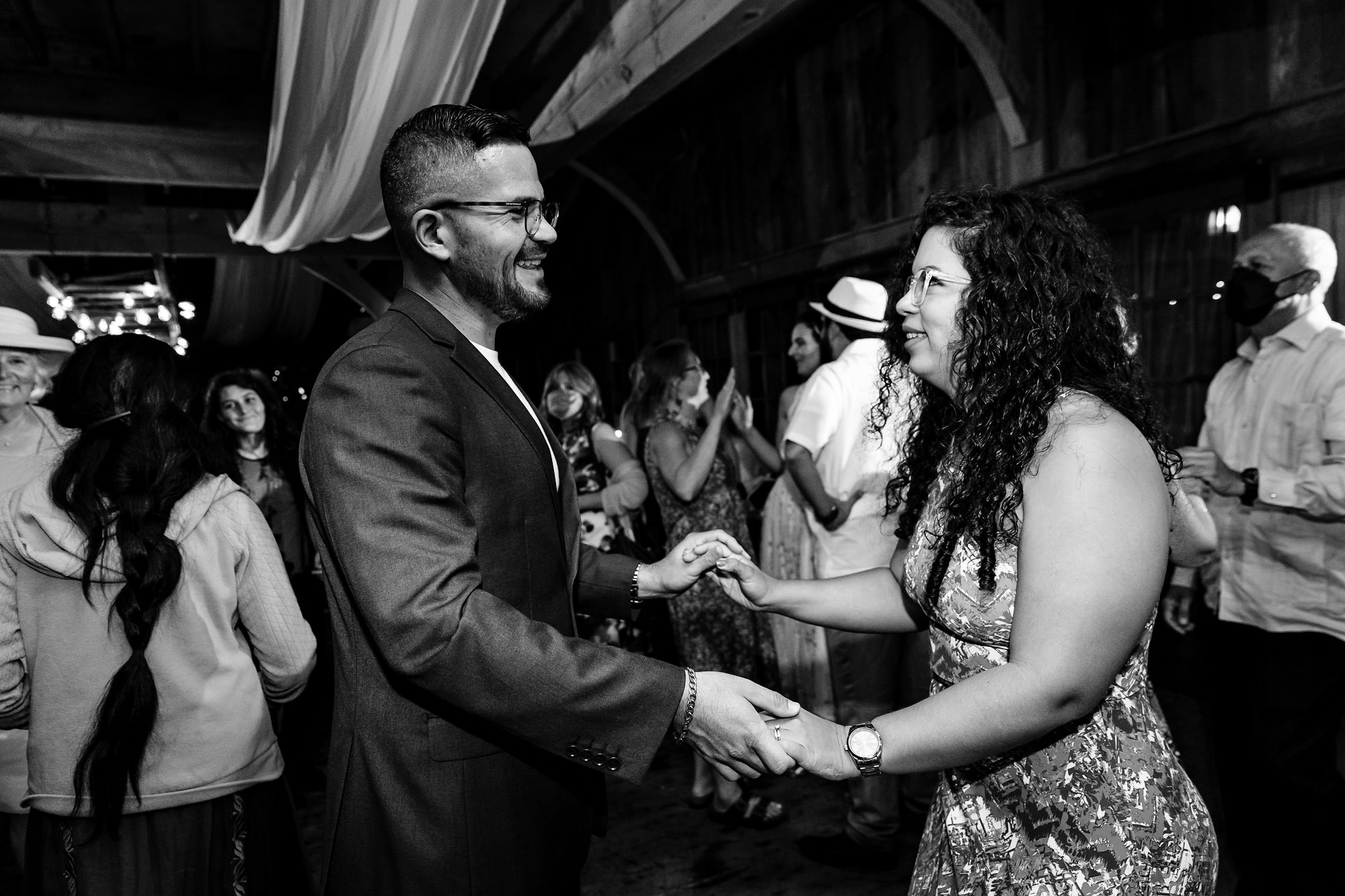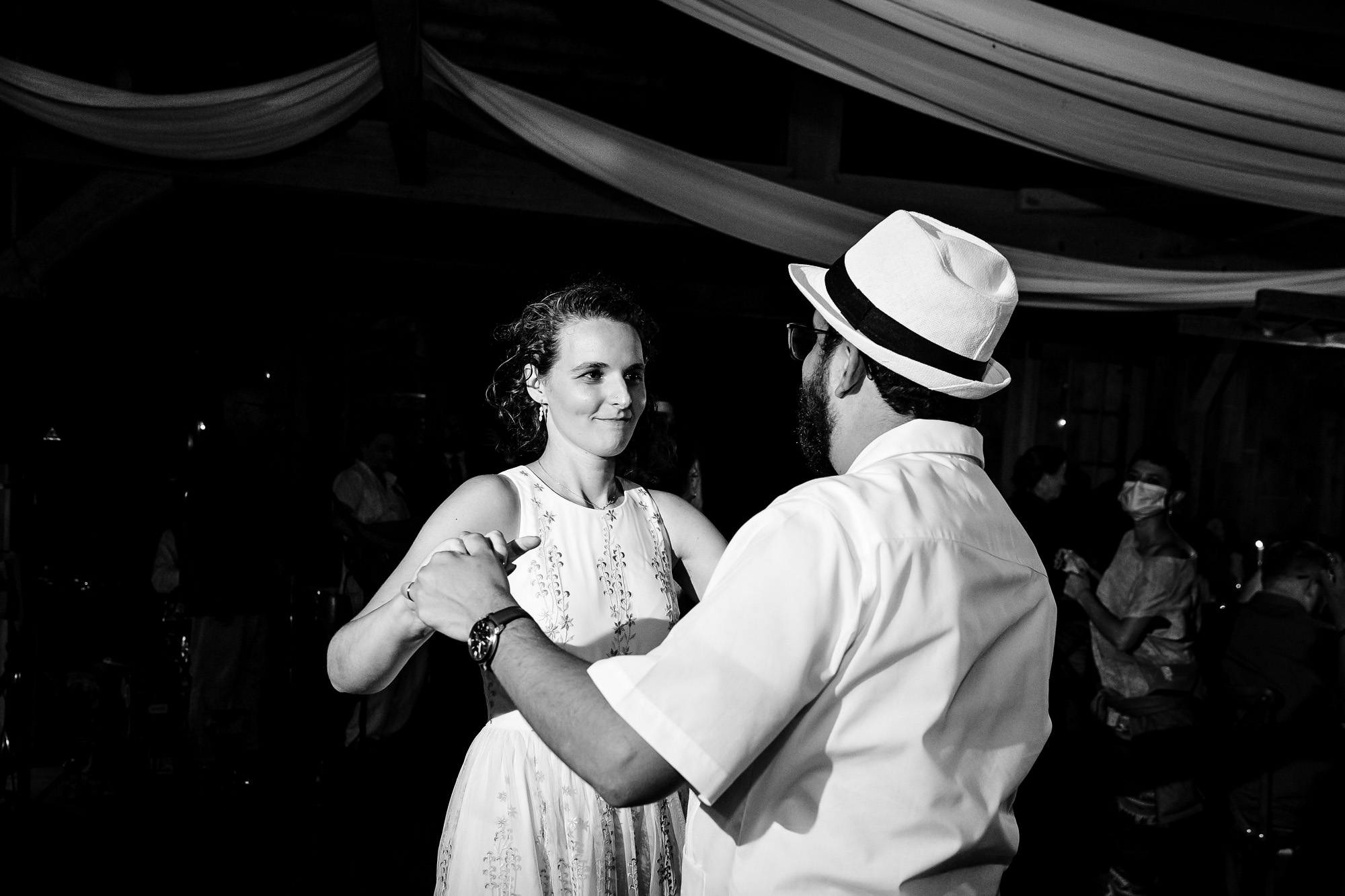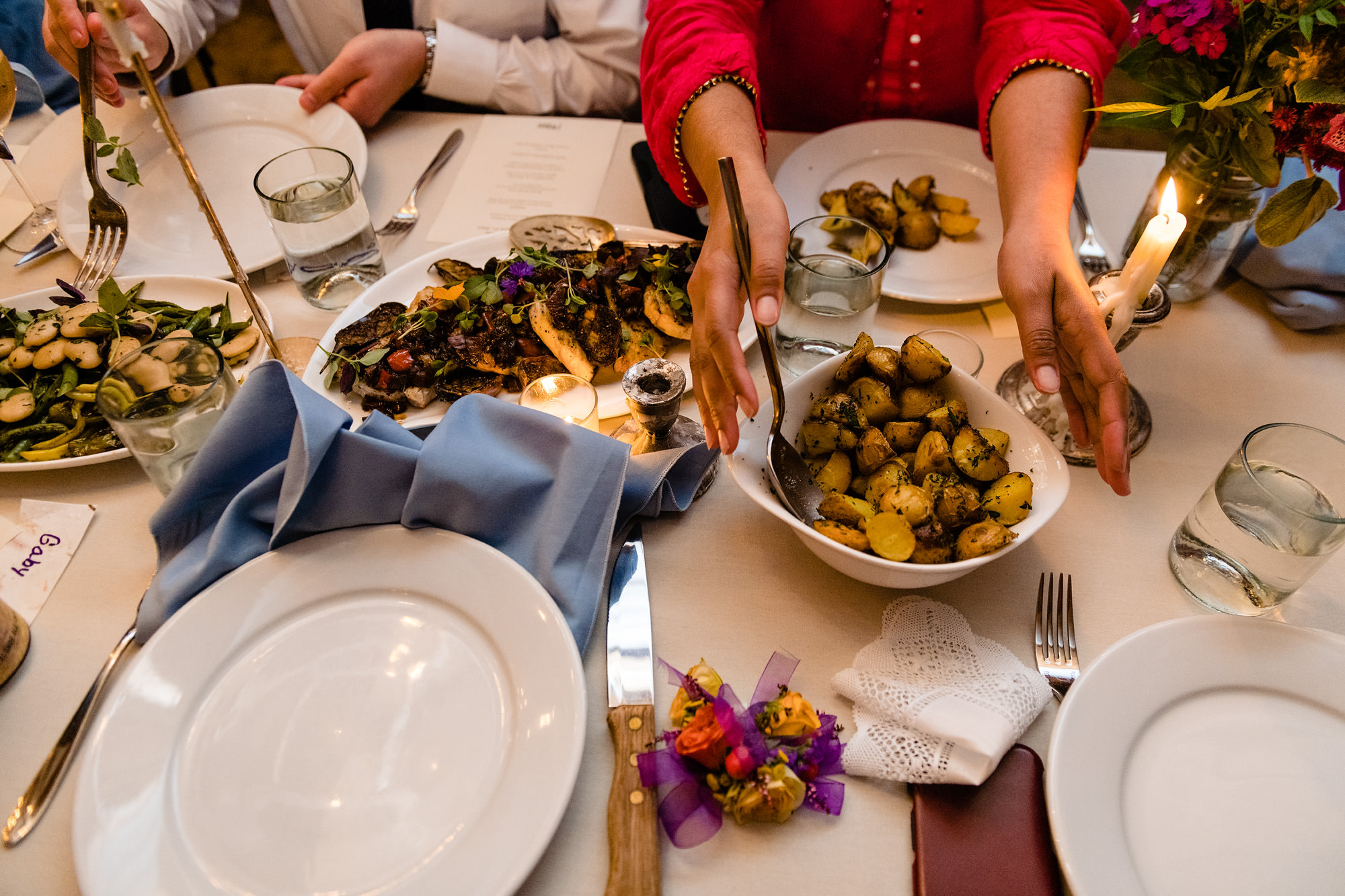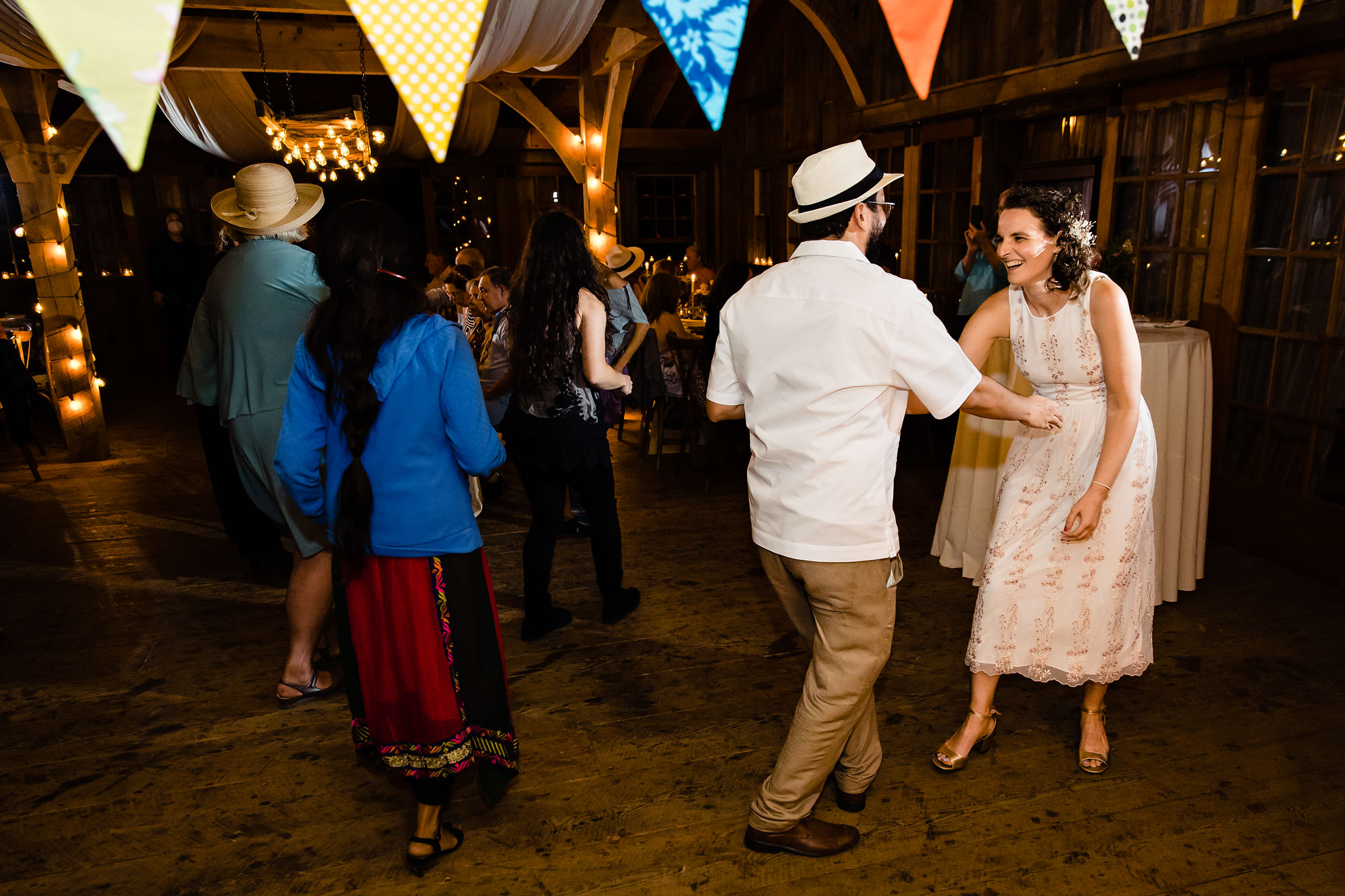 Vendors:
Ceremony: Camden Amphitheater
Reception, Catering: Primo Restaurant
Photographer: Kate Crabtree Photography
Second Photographer: Kelsey Kobik
Officiant: Mika Kie Weissbuch
Florist: On the Mountain Farm
Band: Primo Cubano
Ceremony musician: Laurel Jordan