As with all New England weddings in June and July this year, there was a chance of rain. A thunderstorm, to be exact. The air was humid and held the promise of rain, even though the bright sun and summery temps was misleading, but the rain held off RIGHT UNTIL the end of the ceremony, which was exciting. We had luckily already done the bulk of our portraits pre-ceremony, so we welcomed the rain and the break in humidity as guests enjoyed cocktail hour inside.
Sadie and Nick opted to have their wedding on Lake Winnepesaukee, a place that was special to them. One of their favorite places of respite is a family property on an island on the lake, so it only made sense to wed at a venue nearby so they could share their happy place with others. On the day of, Sadie buzzed around her room while everyone finished getting ready, and Chief, Sadie and Nick's beloved pup, was always at the ready, either watching from his dog bed in the corner, or greeting guests stopping by their room. Chief also acted as the ring bearer, and just as expected, when he was let loose at the ceremony, he darted from guest to guest, greeting everyone with his expressive eyes and fierce tail wag. Sadie had been concerned he might be a little preoccupied with all of the people, so she left treats on the seats of predetermined "Chief wranglers" to guide Chief down the aisle, so, guided by treats and his favorite people, he EVENTUALLY made his way down to the altar. Sadie and Nick laughed, and cried, and, as mentioned previously, made it inside just in time before the rain began. The timing was perfection.
The pair shared some alone time during the cocktail hour, where they feasted on chicken nuggets, and then laughed and cried some more through their reception. Instead of a cake, the pair decided to do an ice cream sundae bar, and Nick, who is a very talented woodworker, created the ice cream scoops for the sundae bar.
I had such a fun time at your wedding, Sadie and Nick! Here are a few of my favorite photos. Enjoy!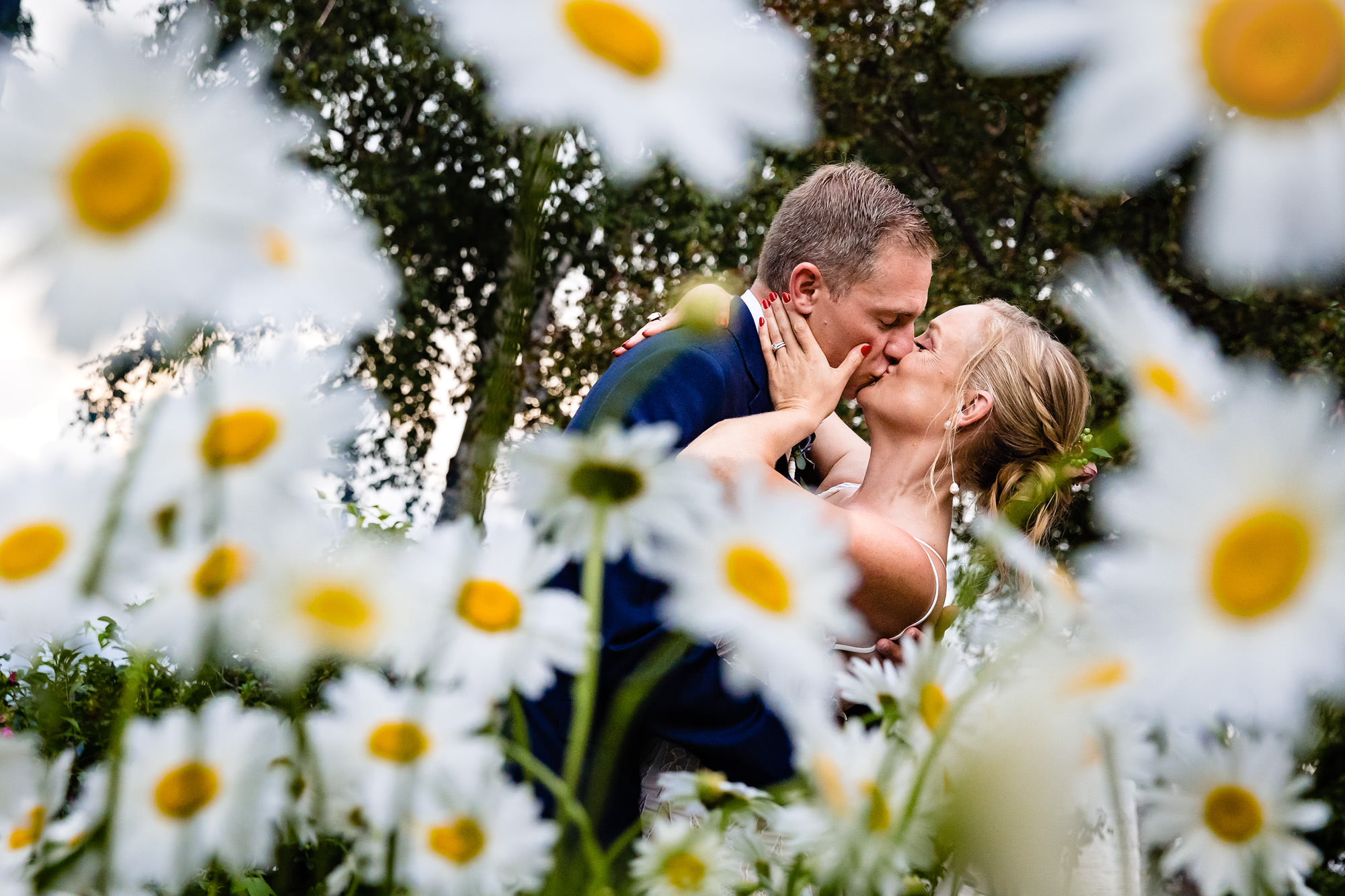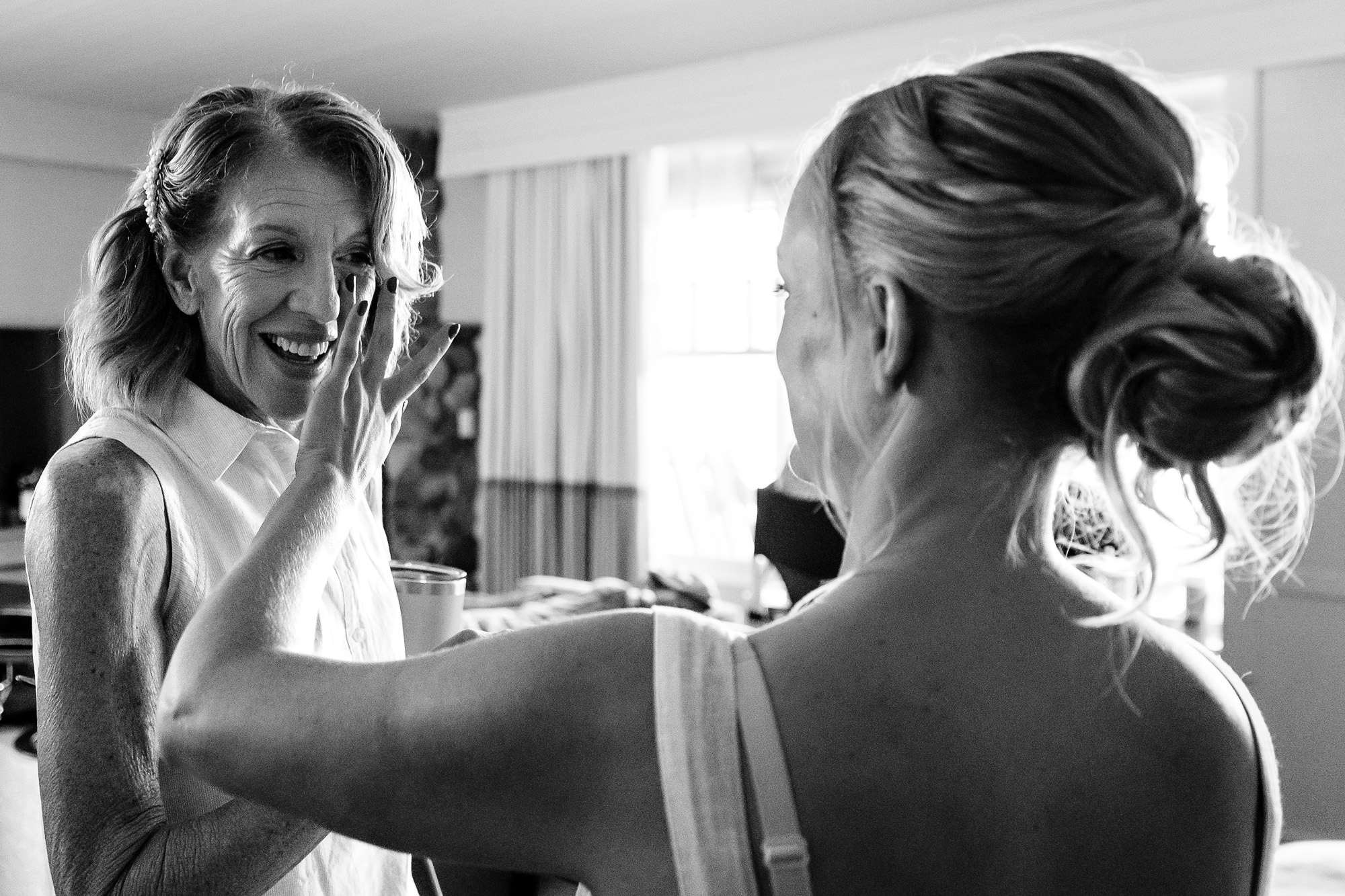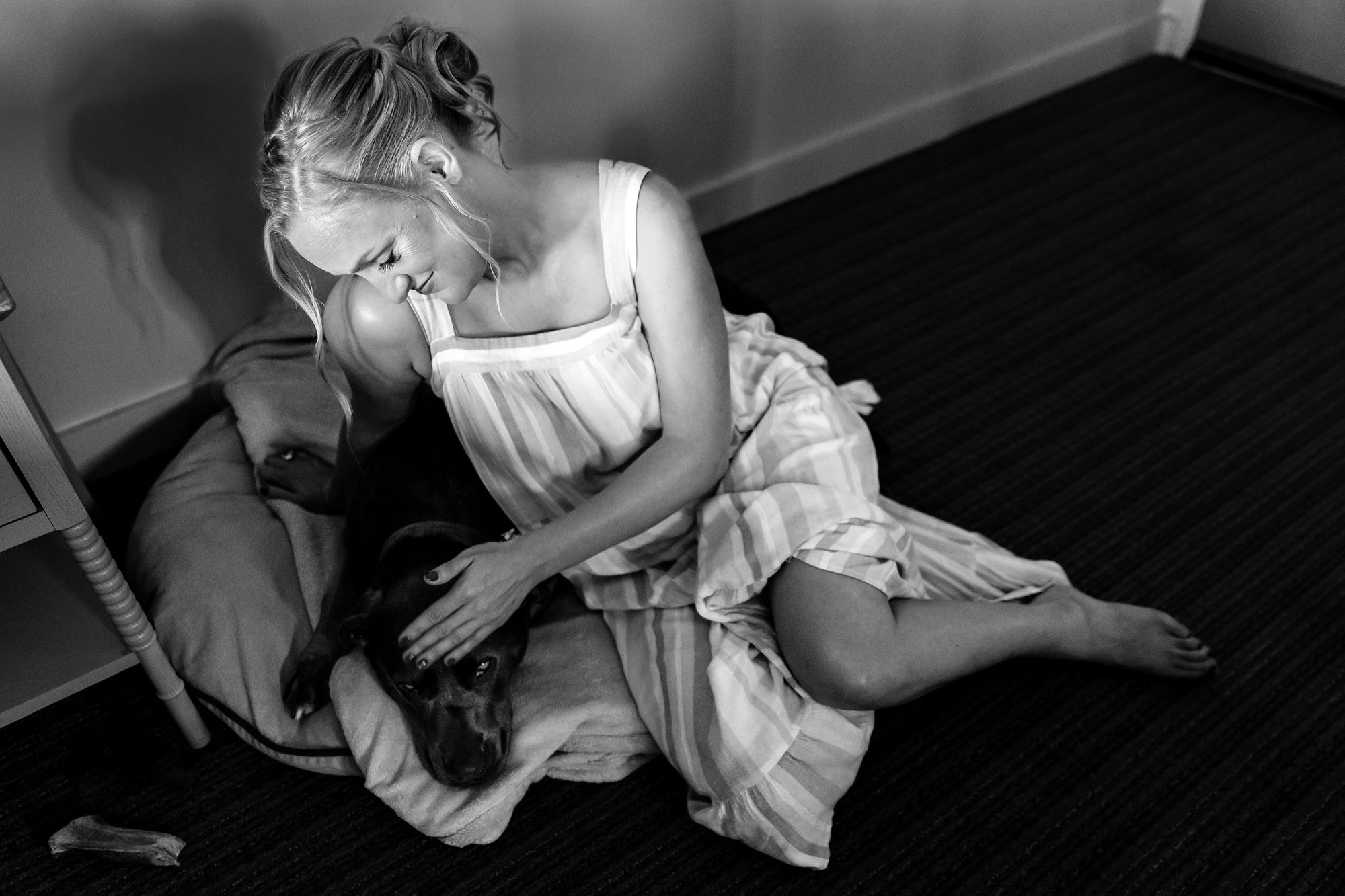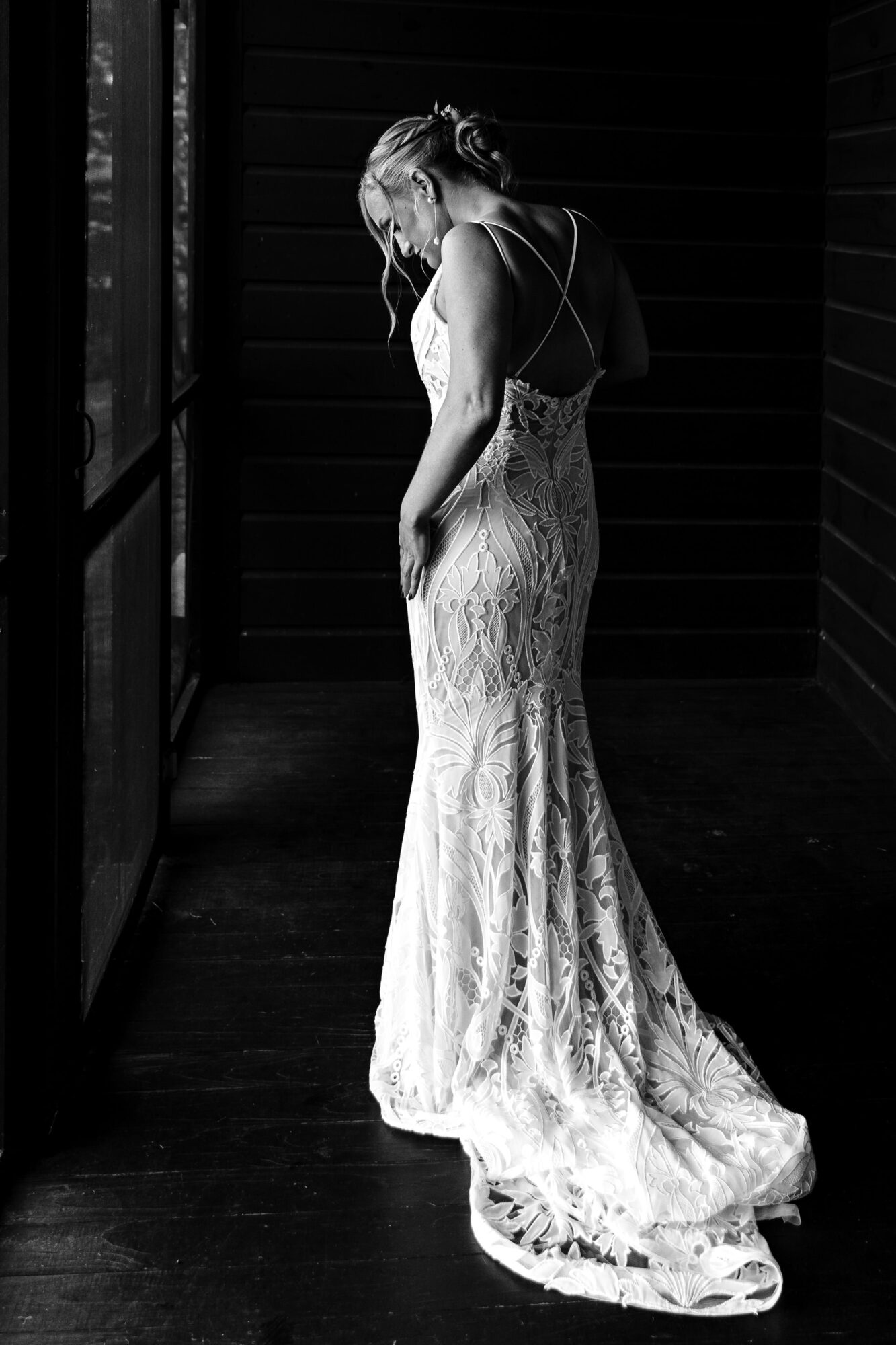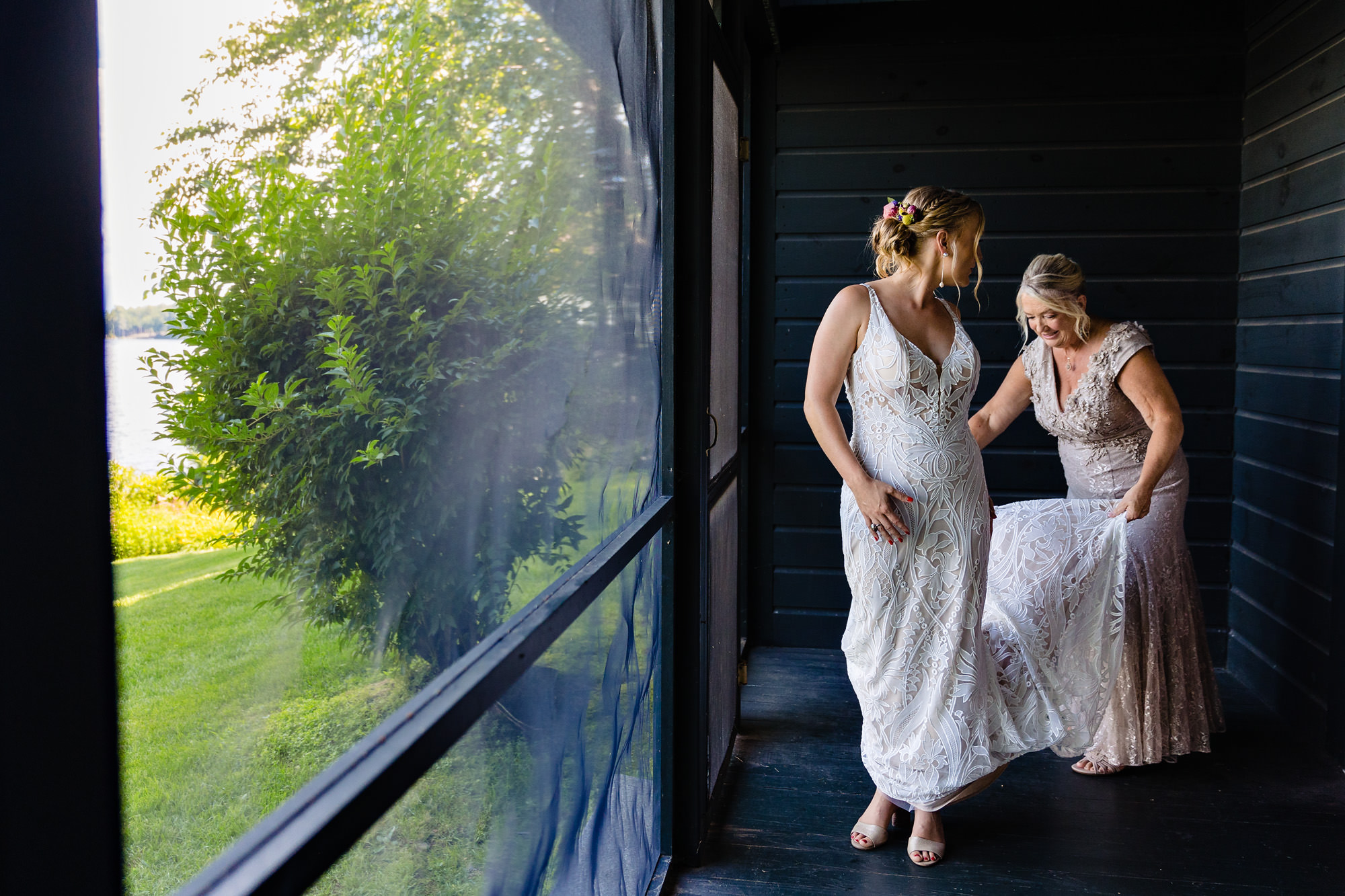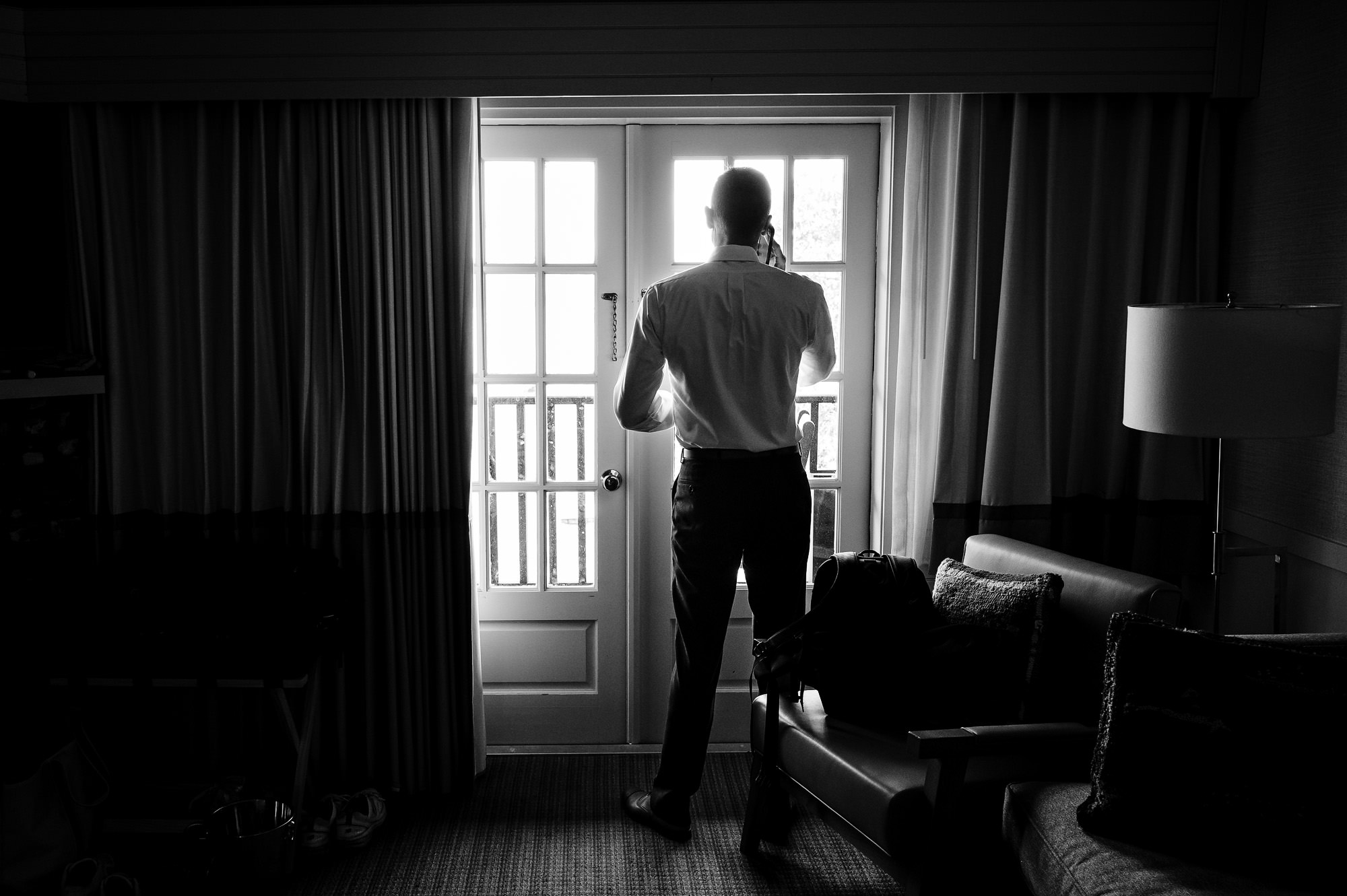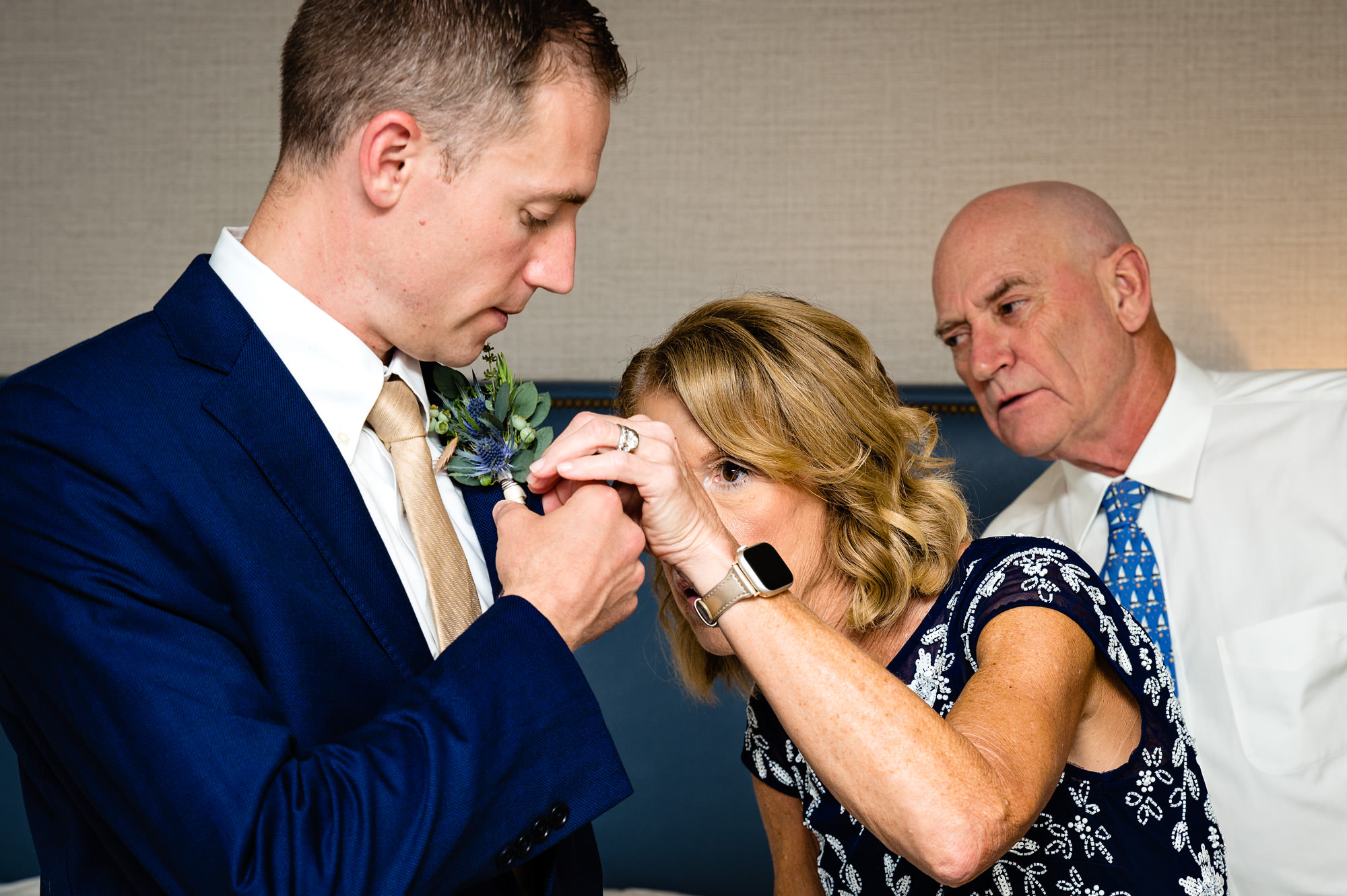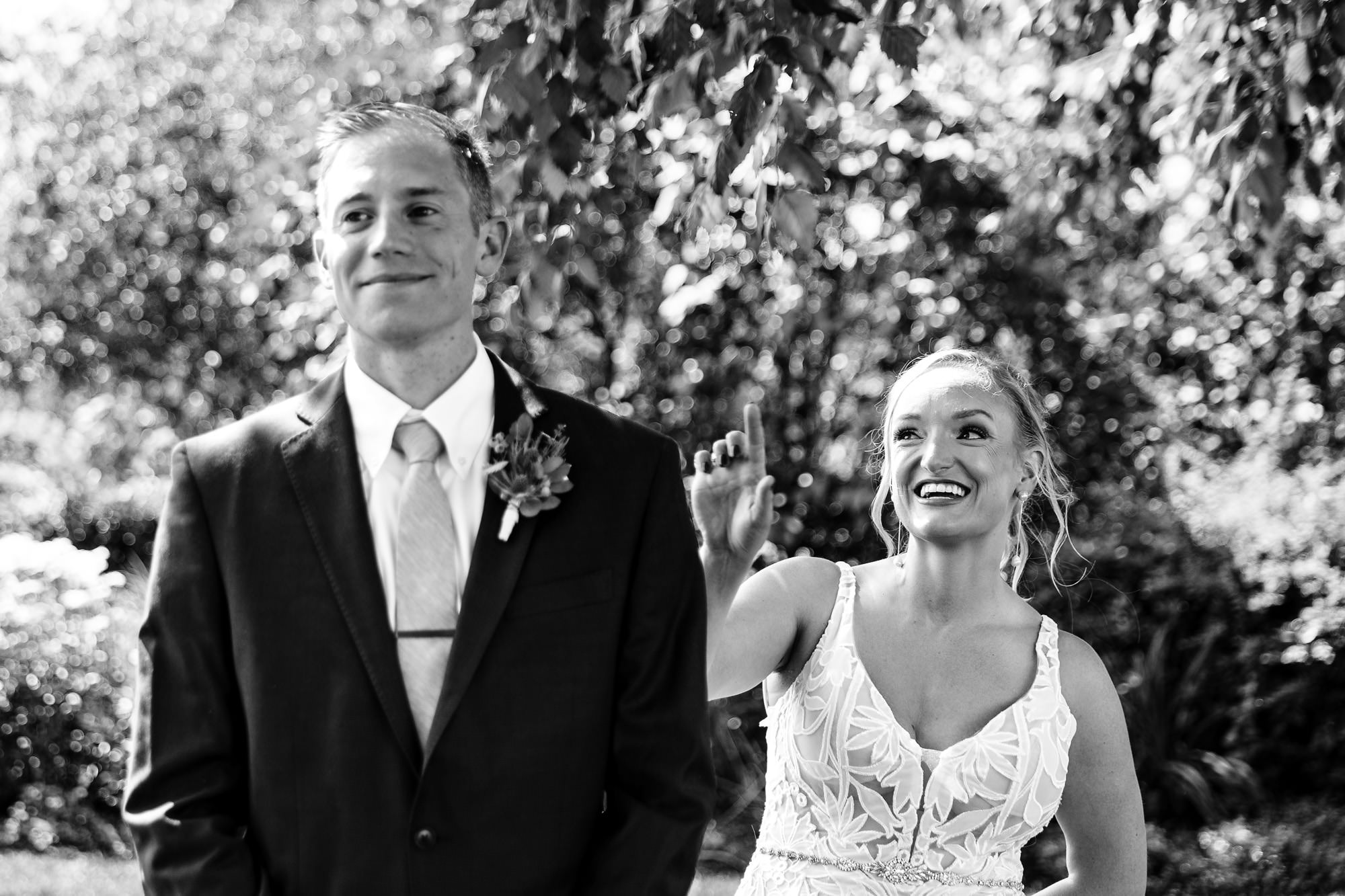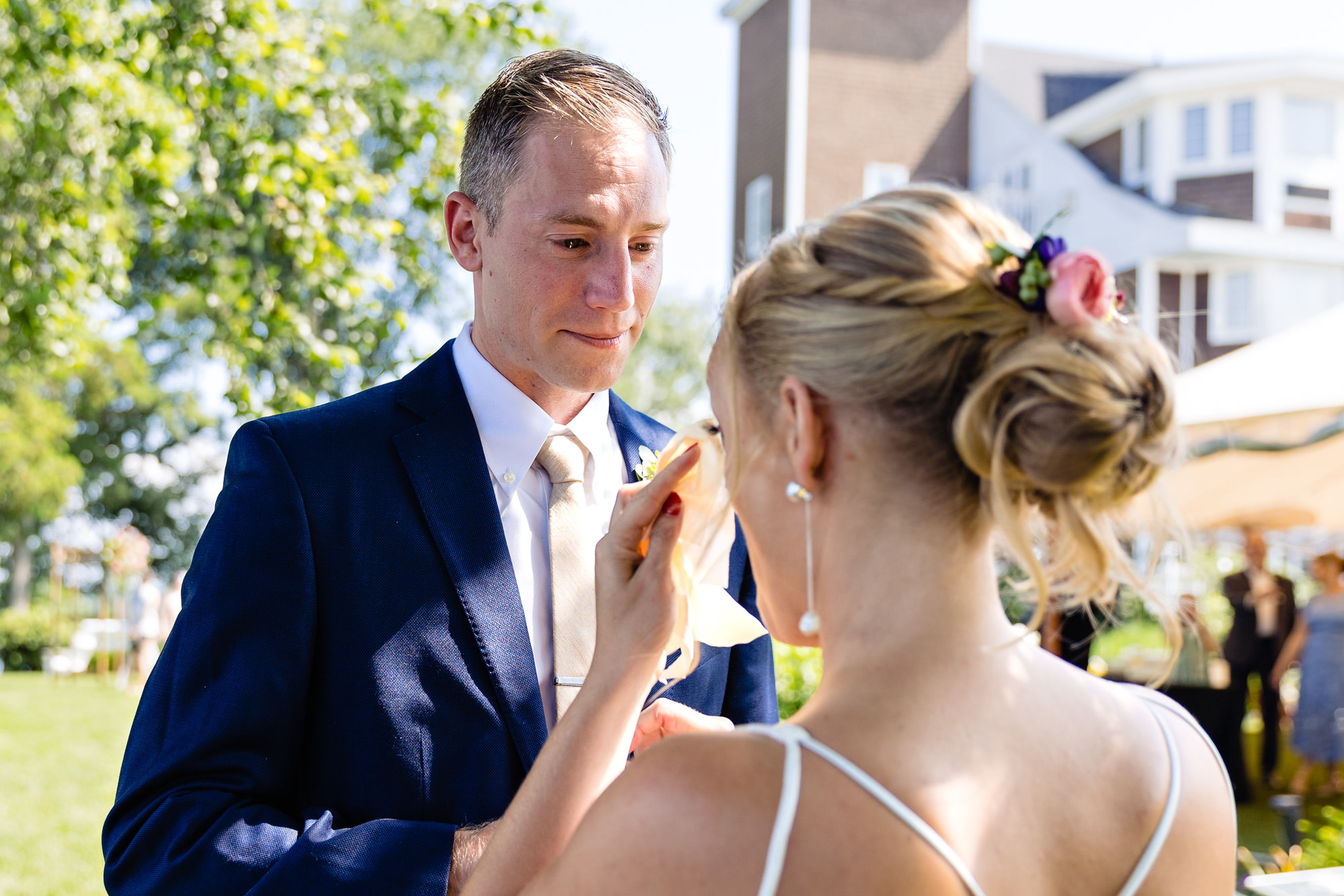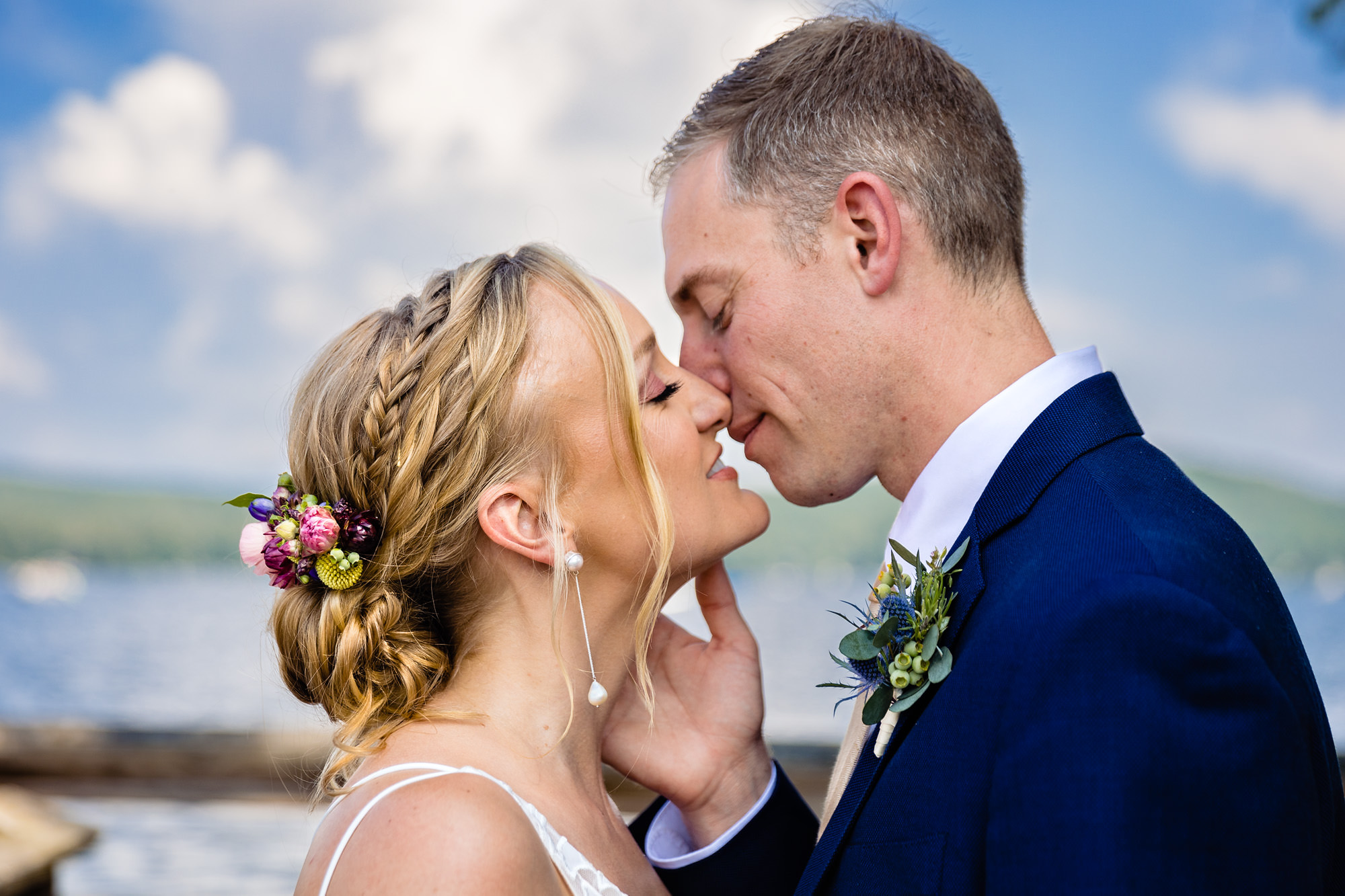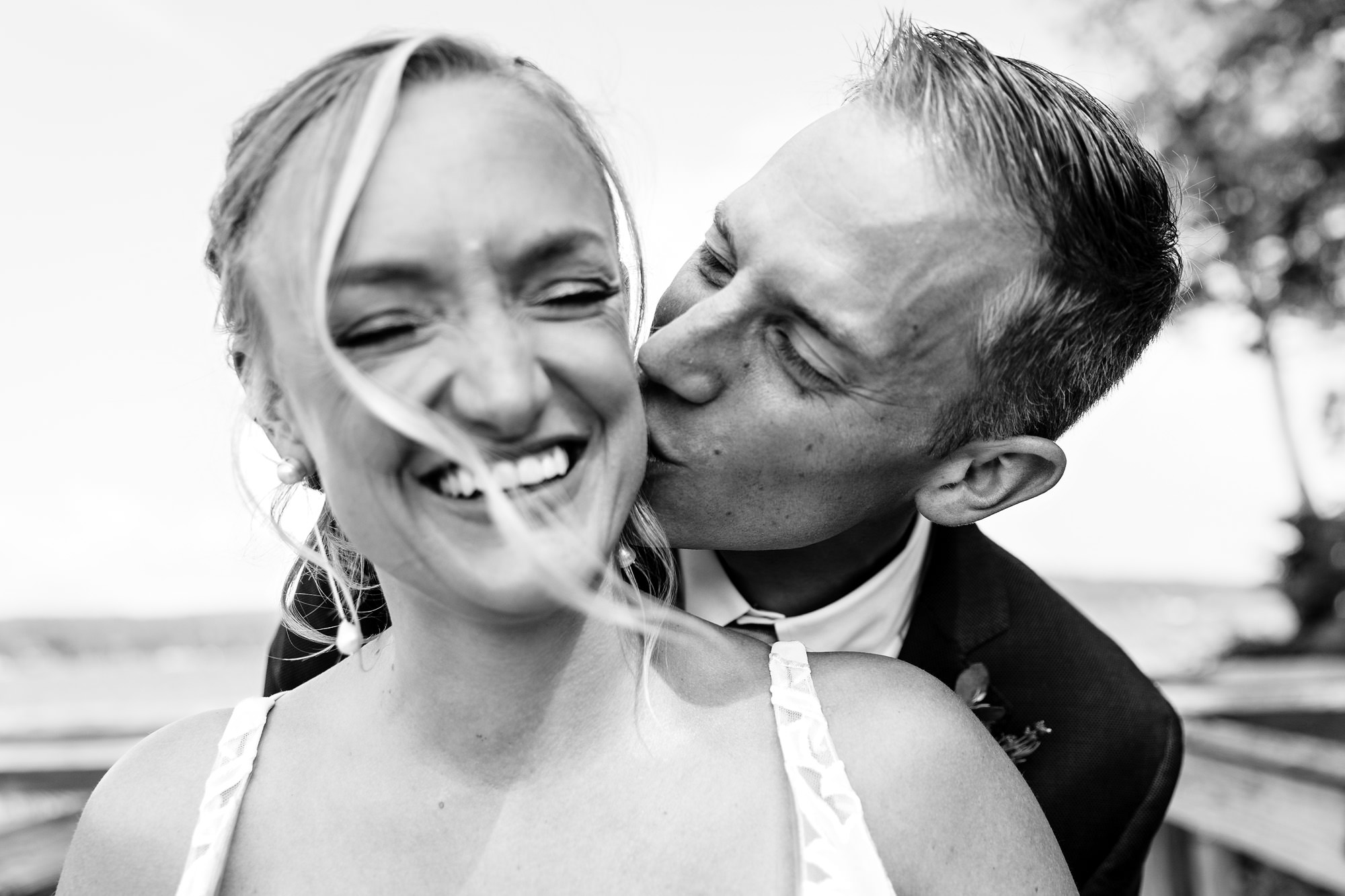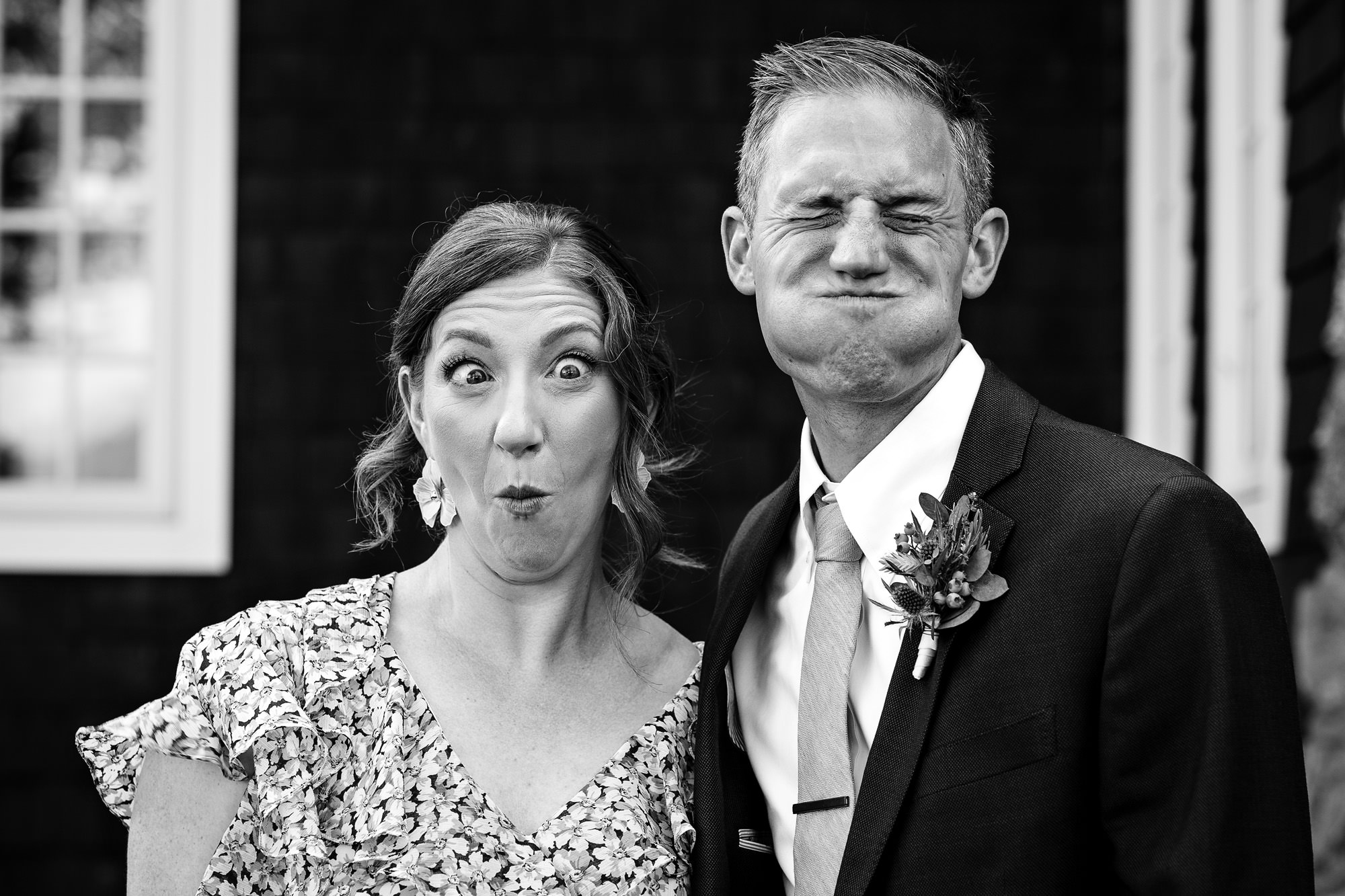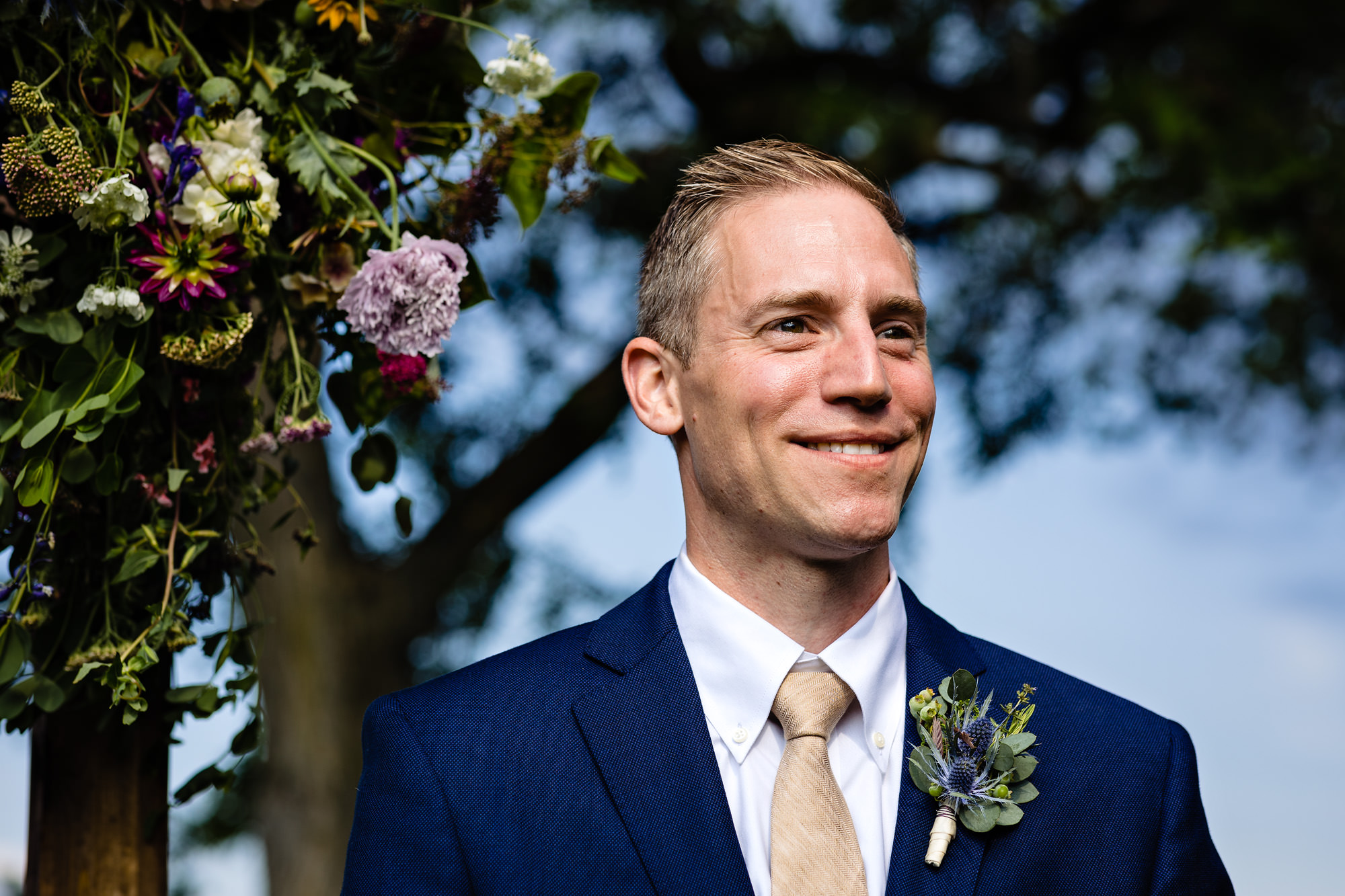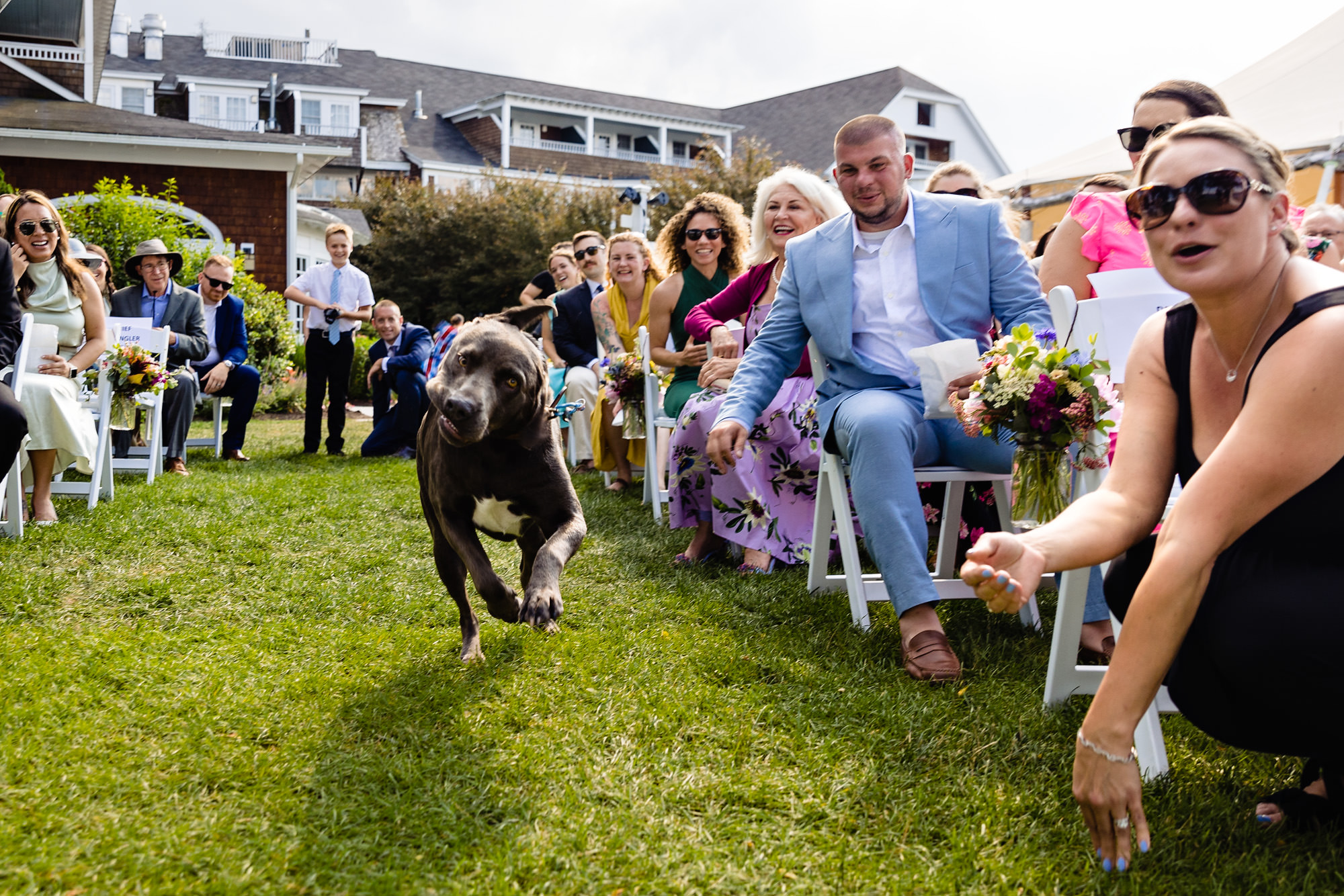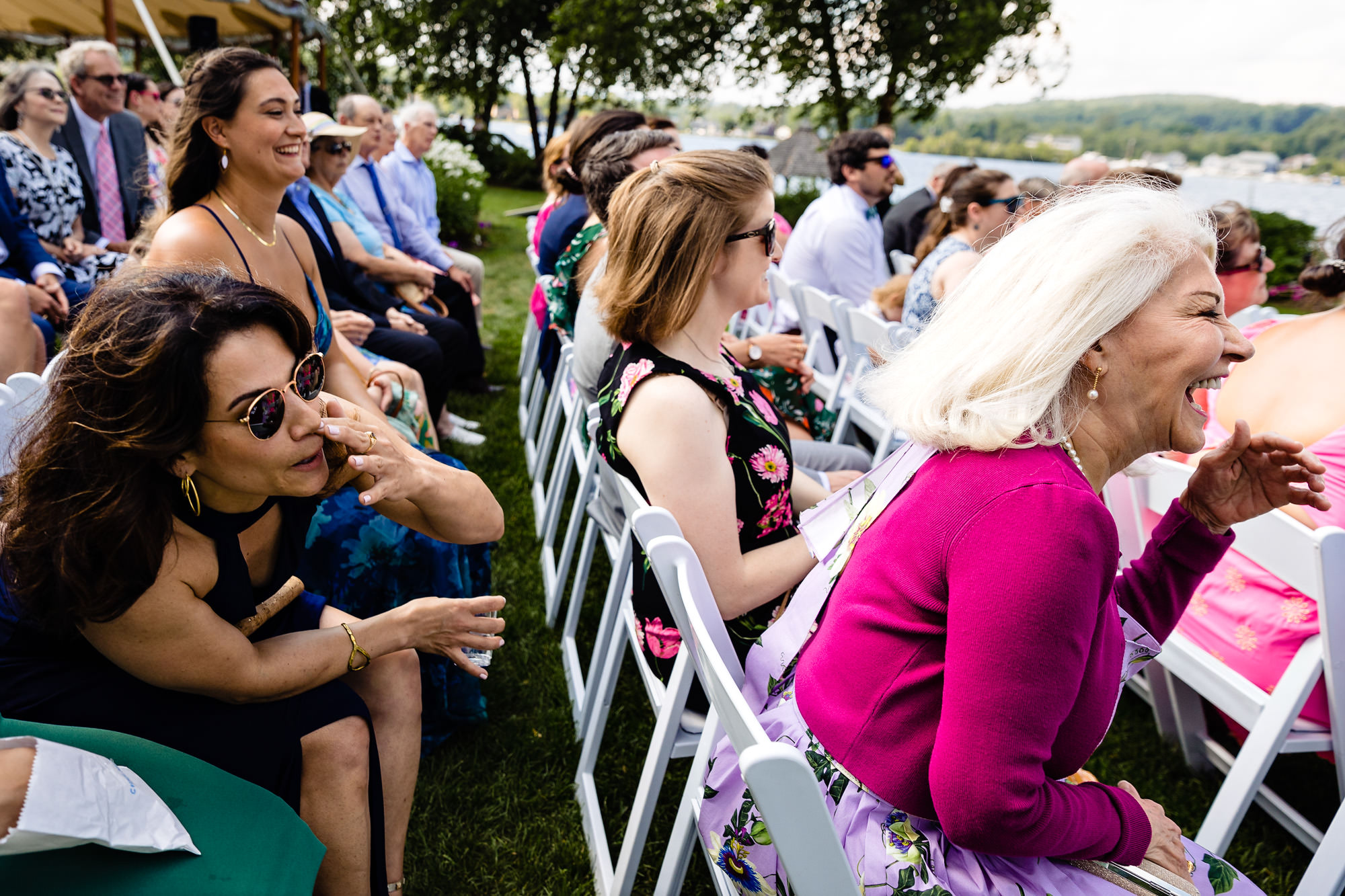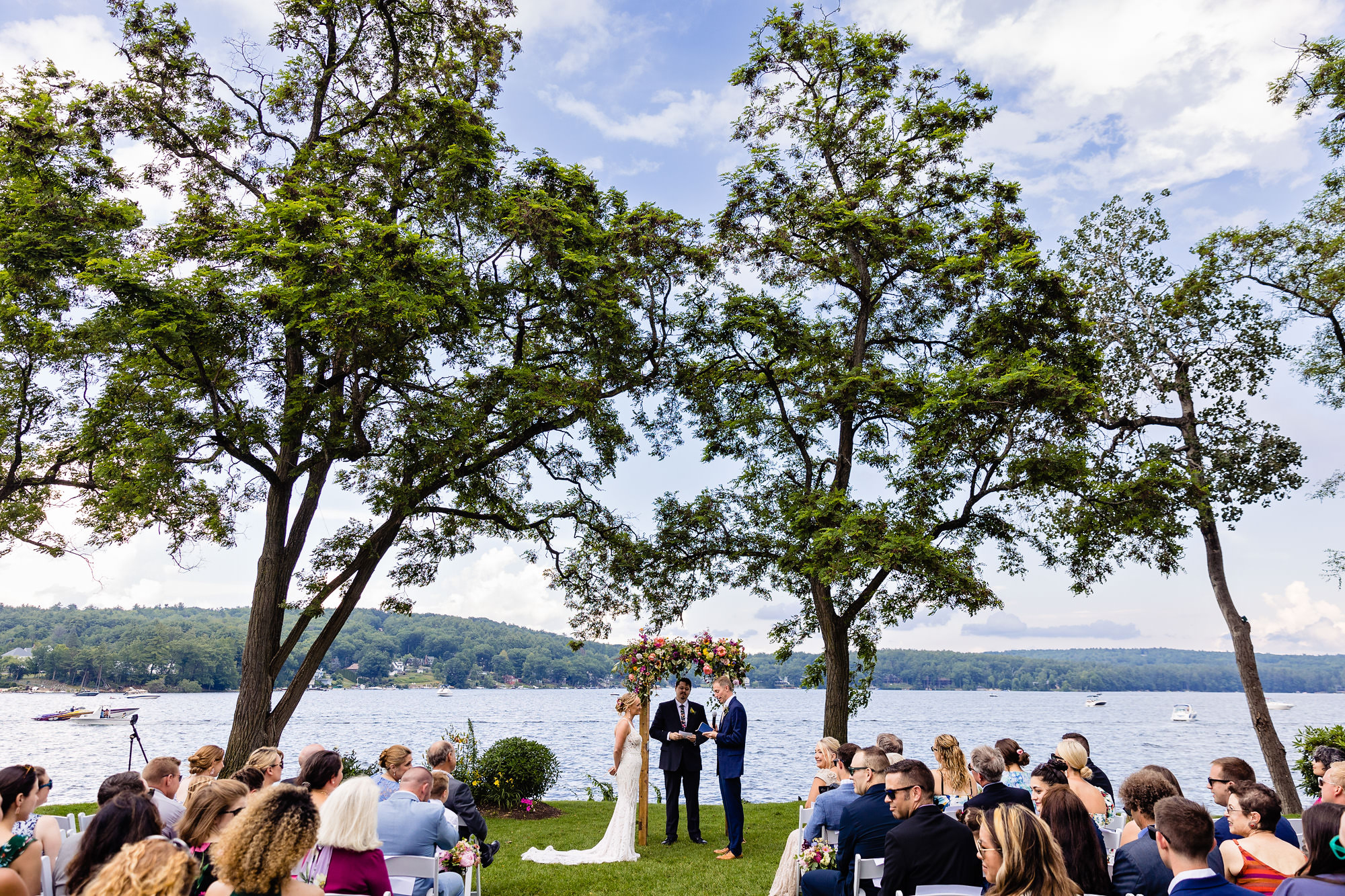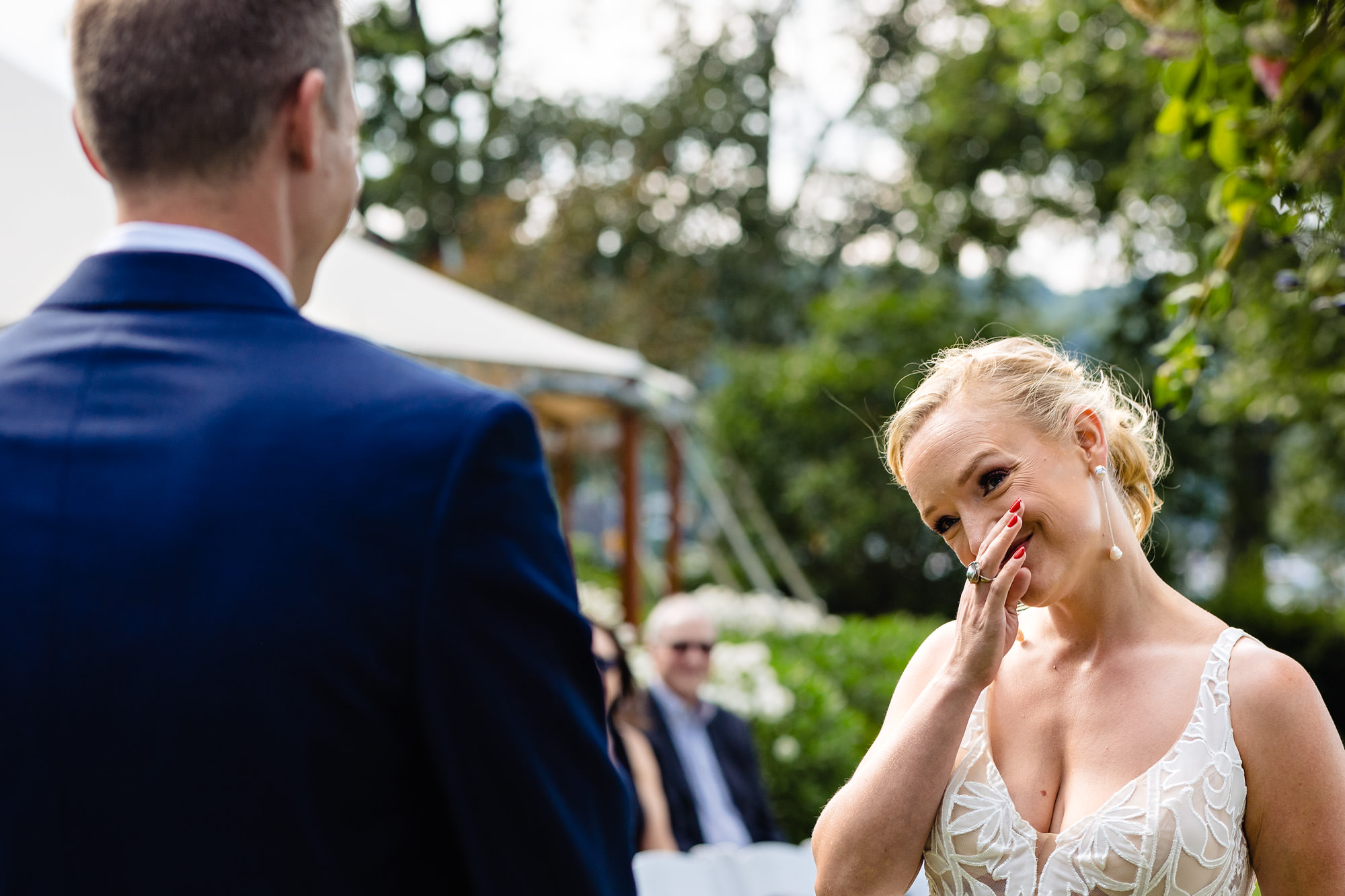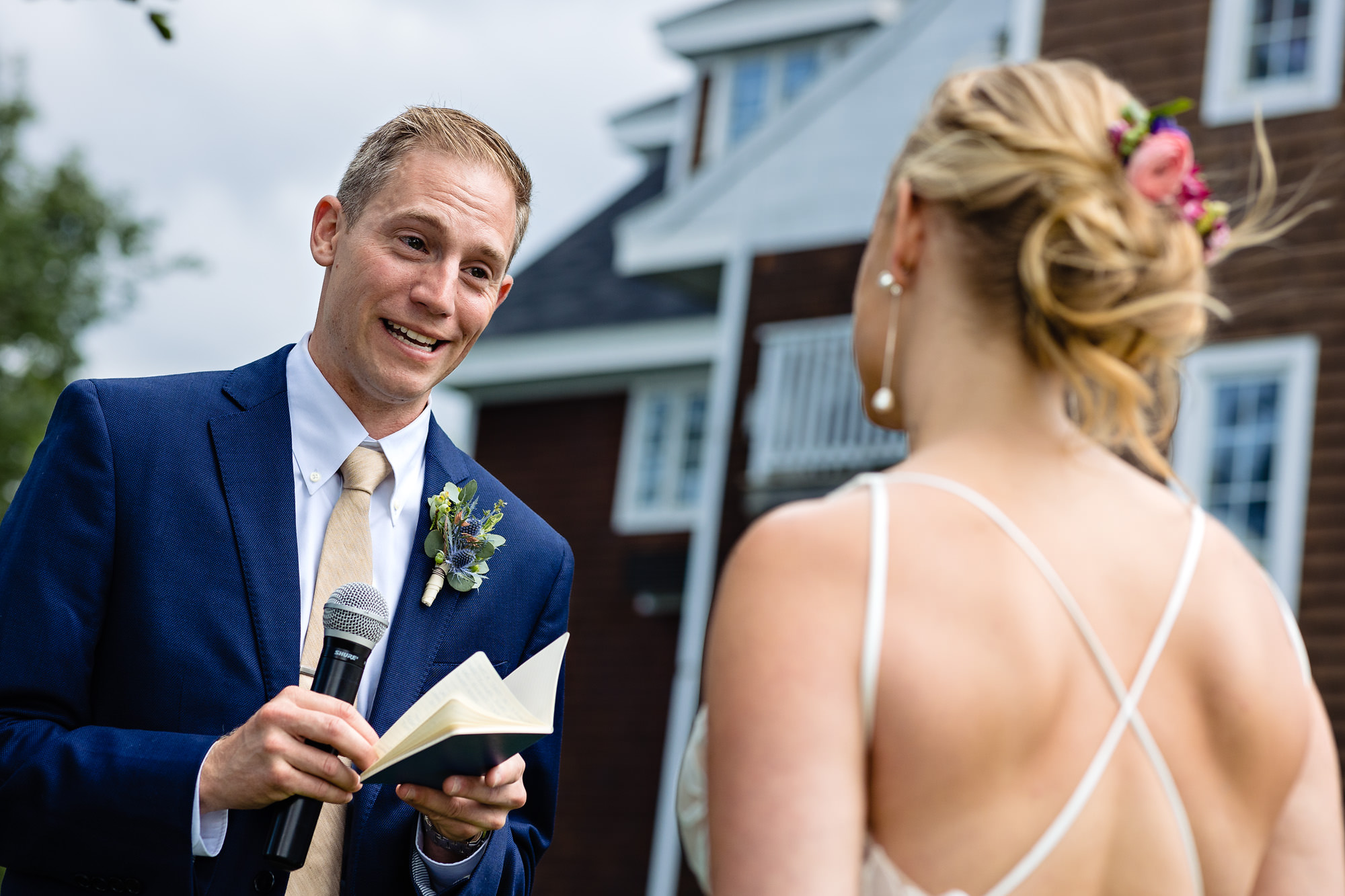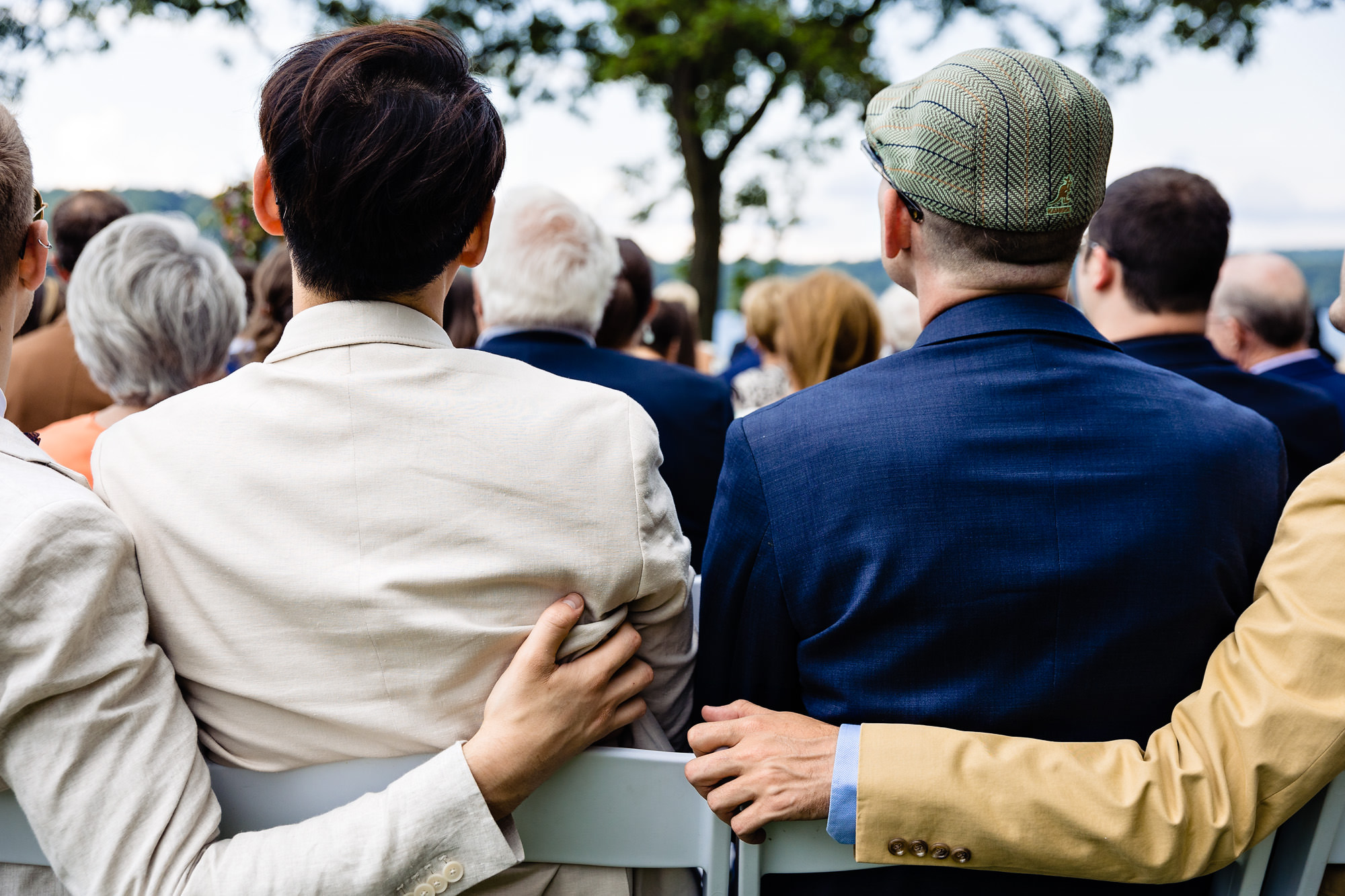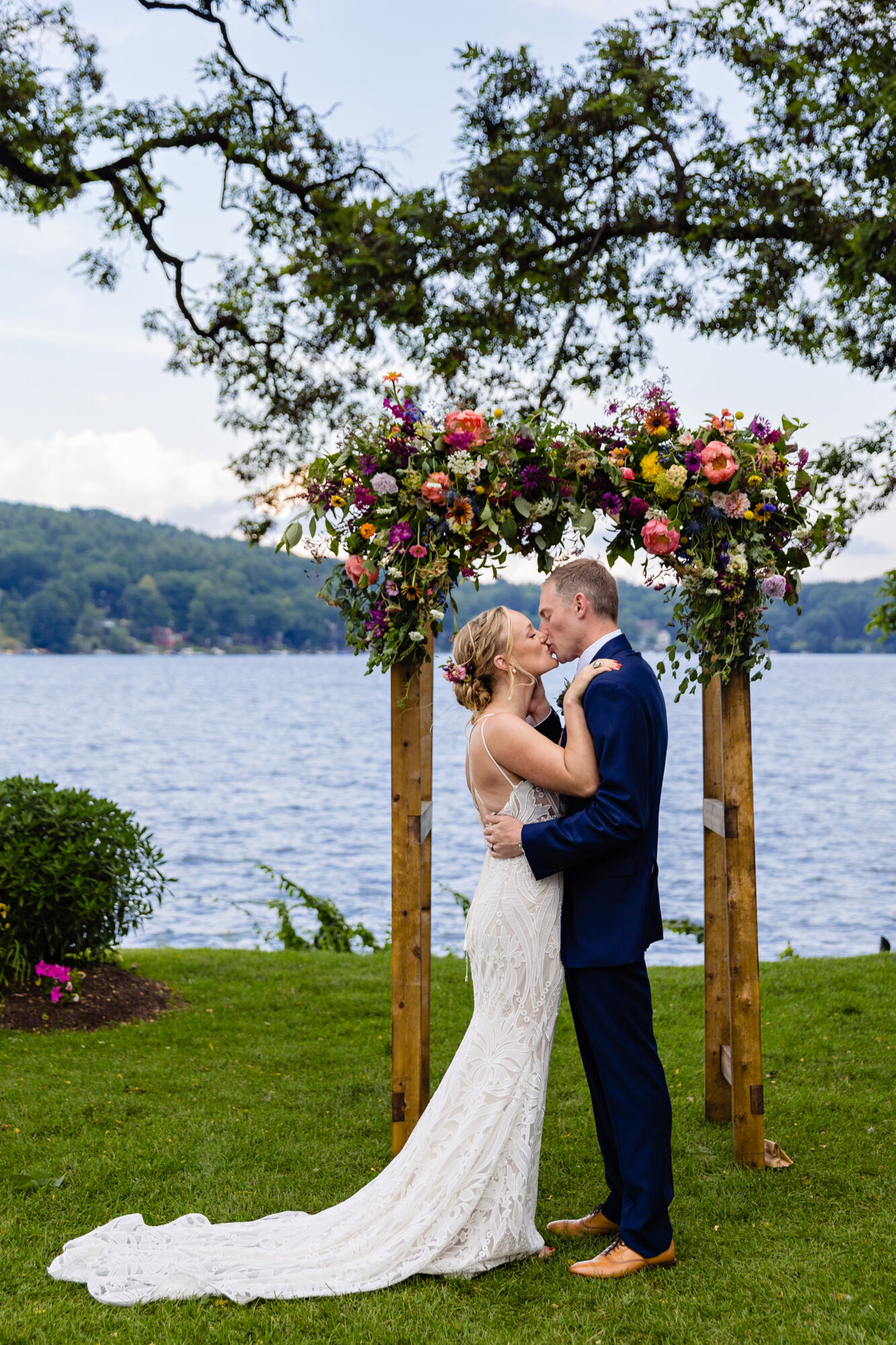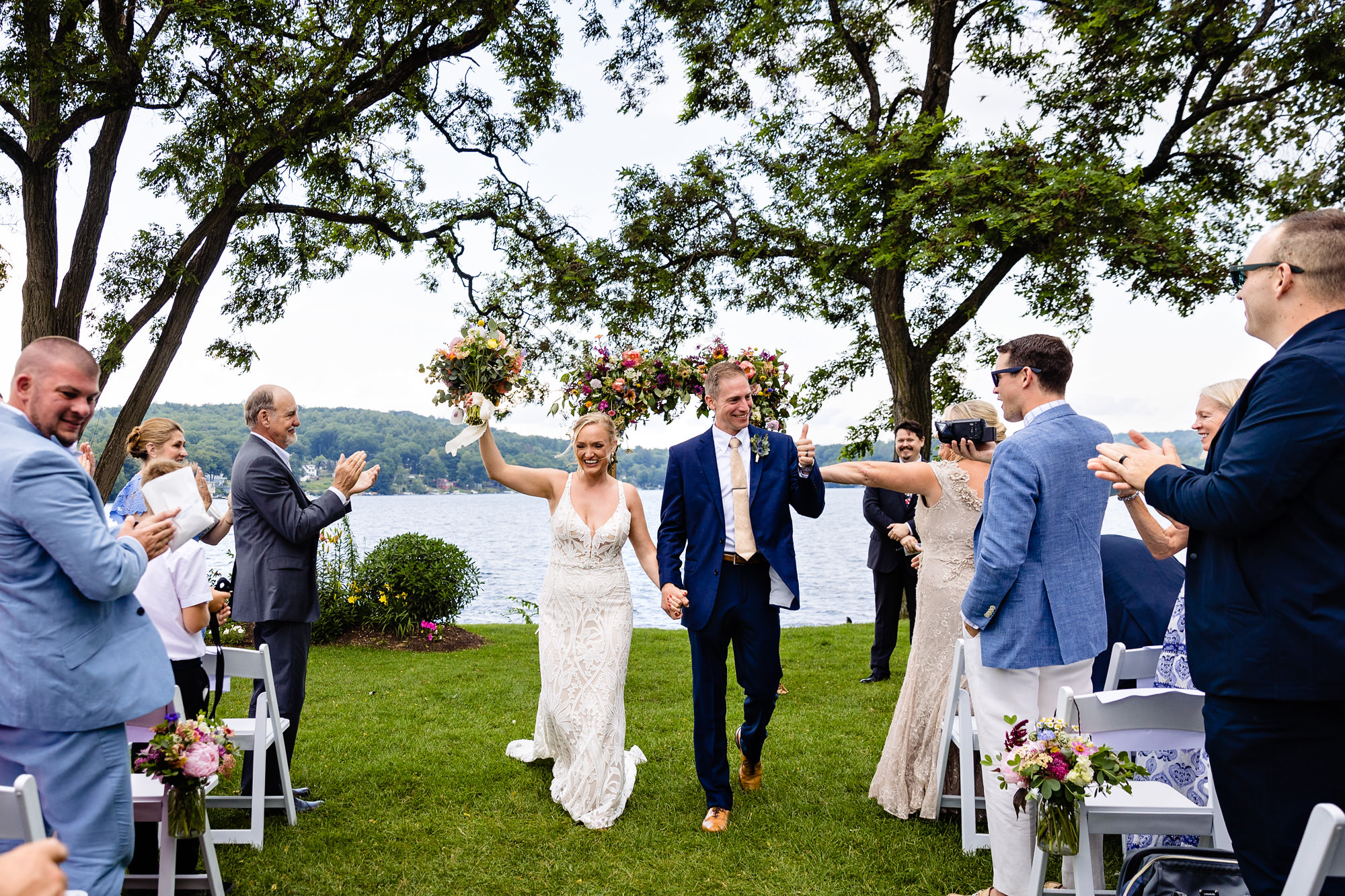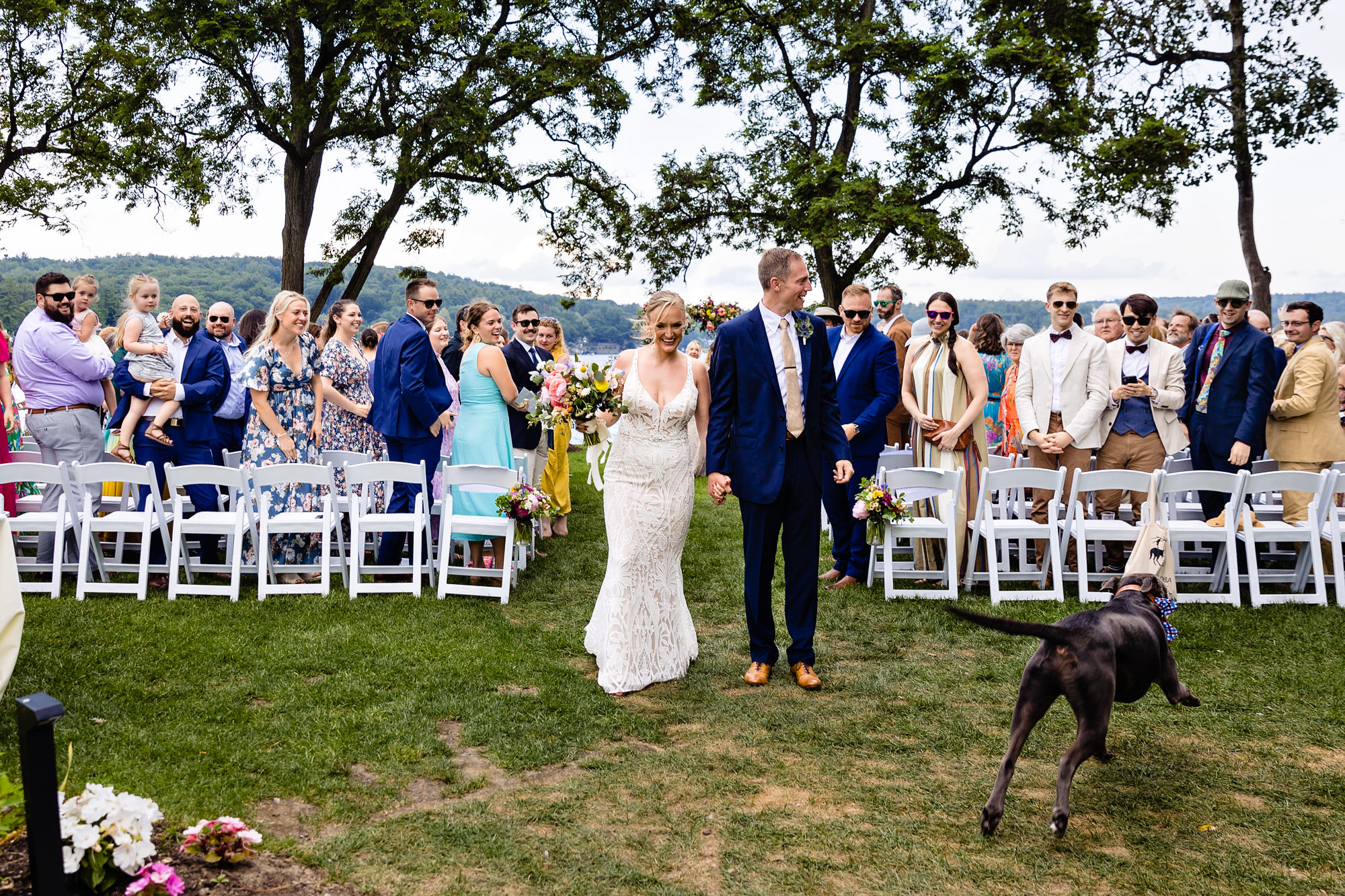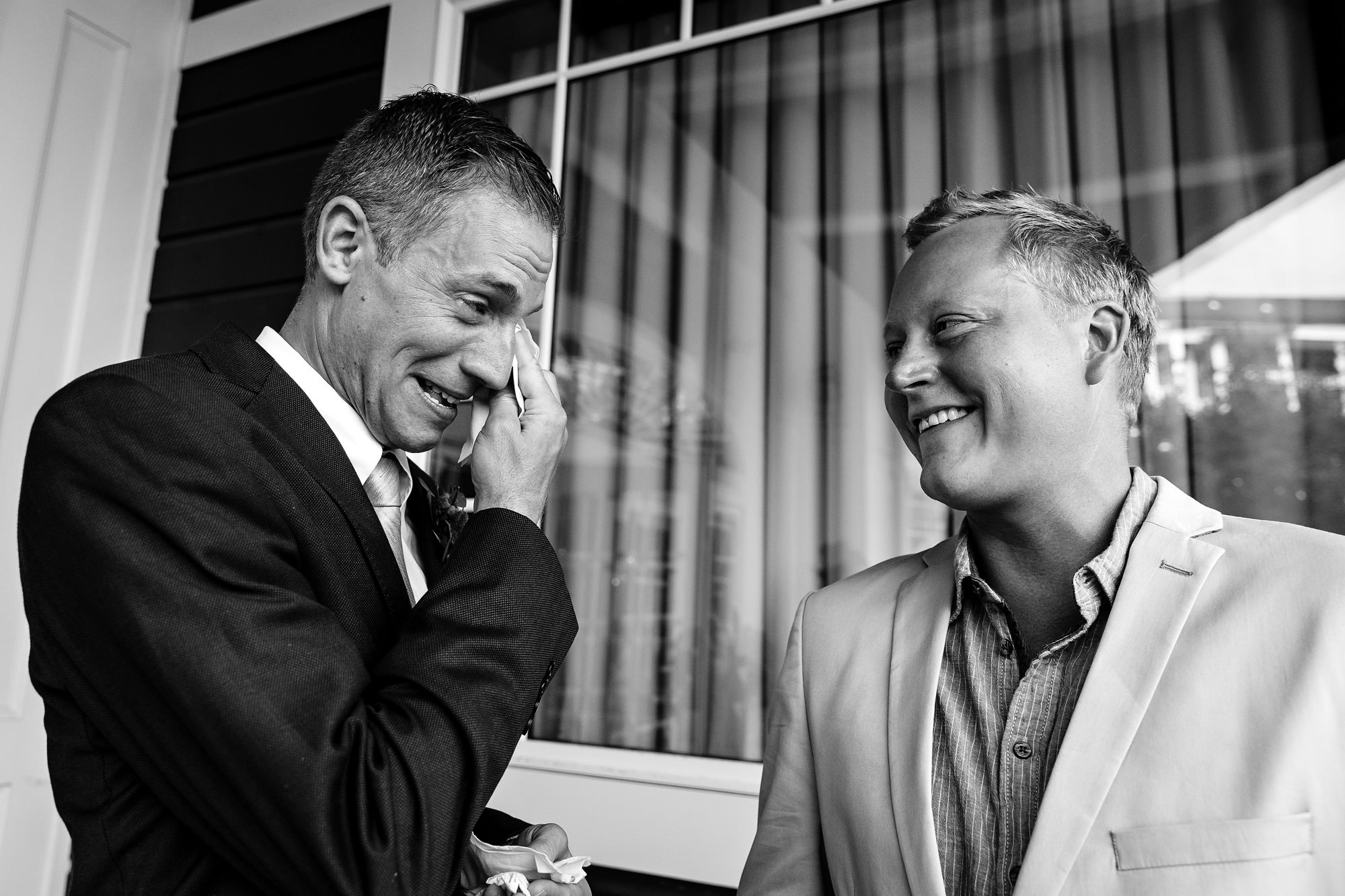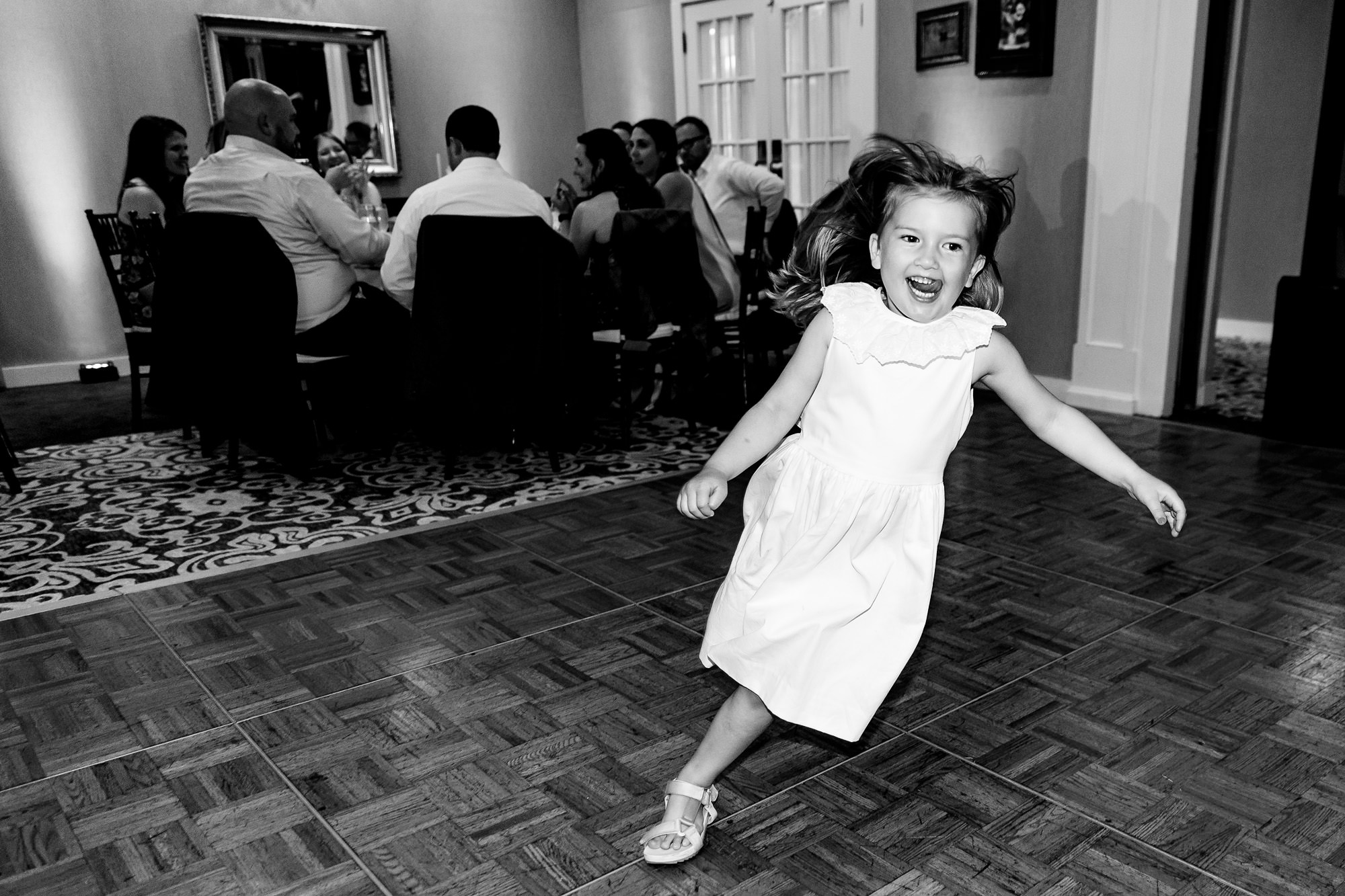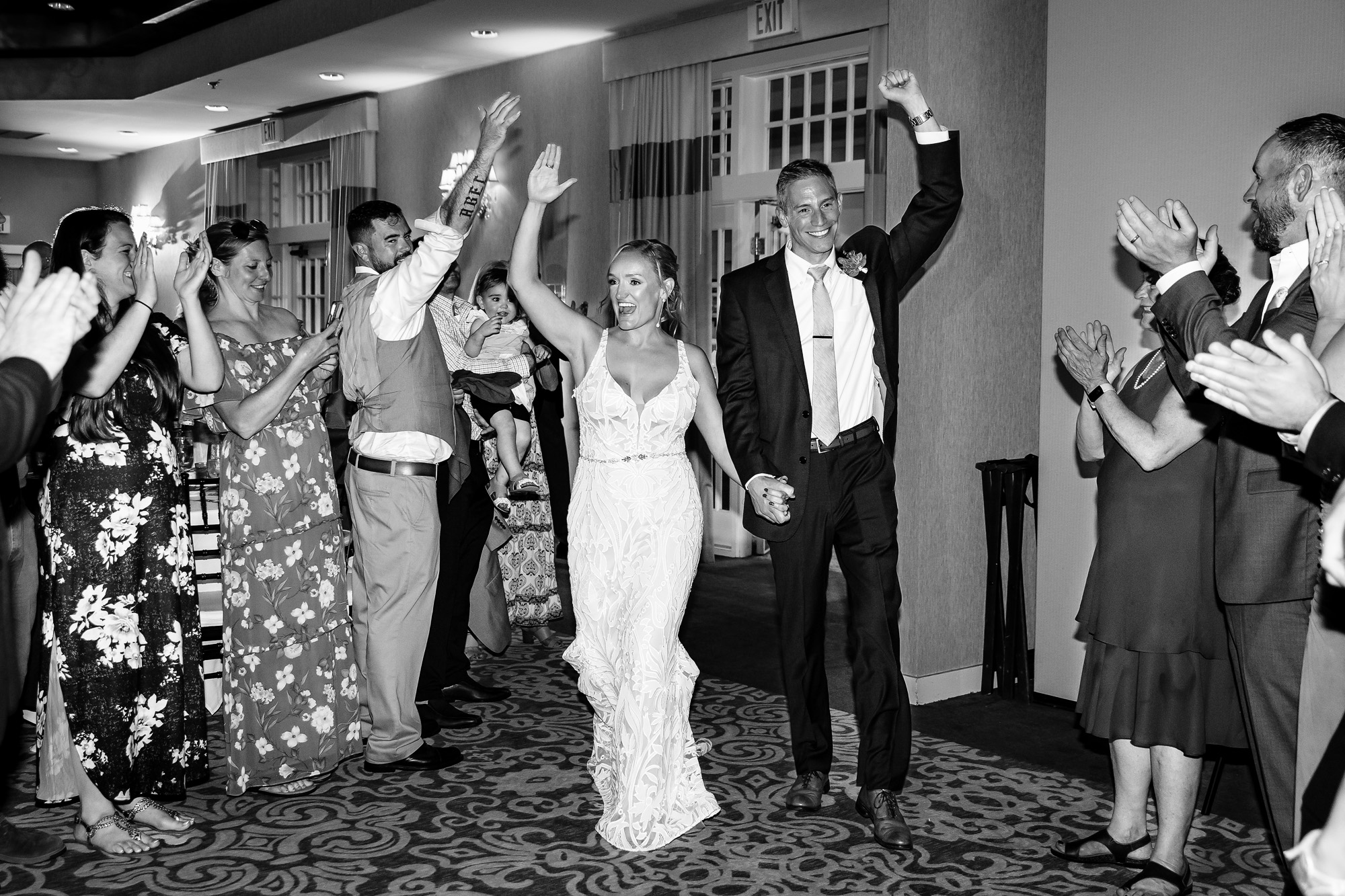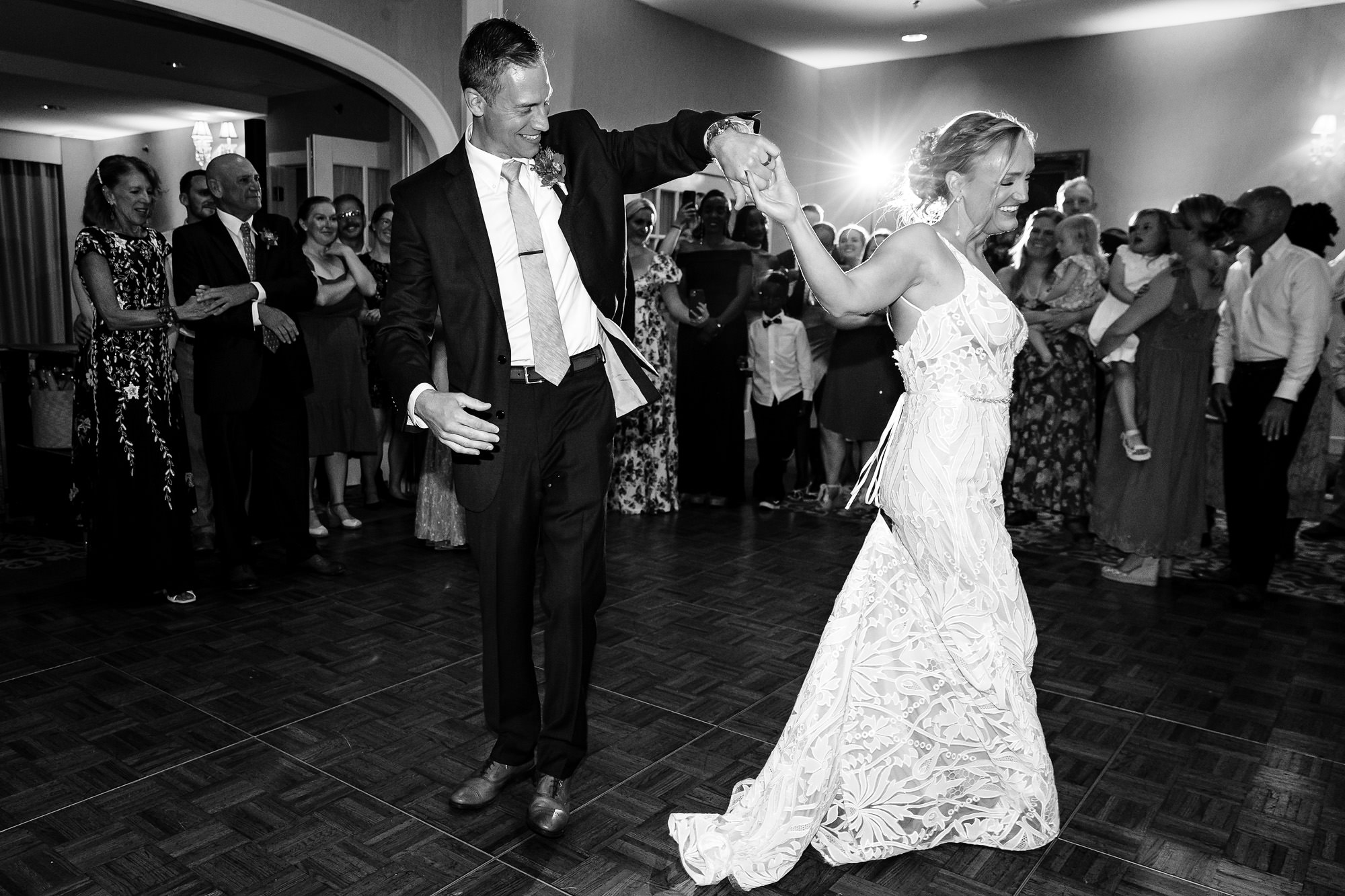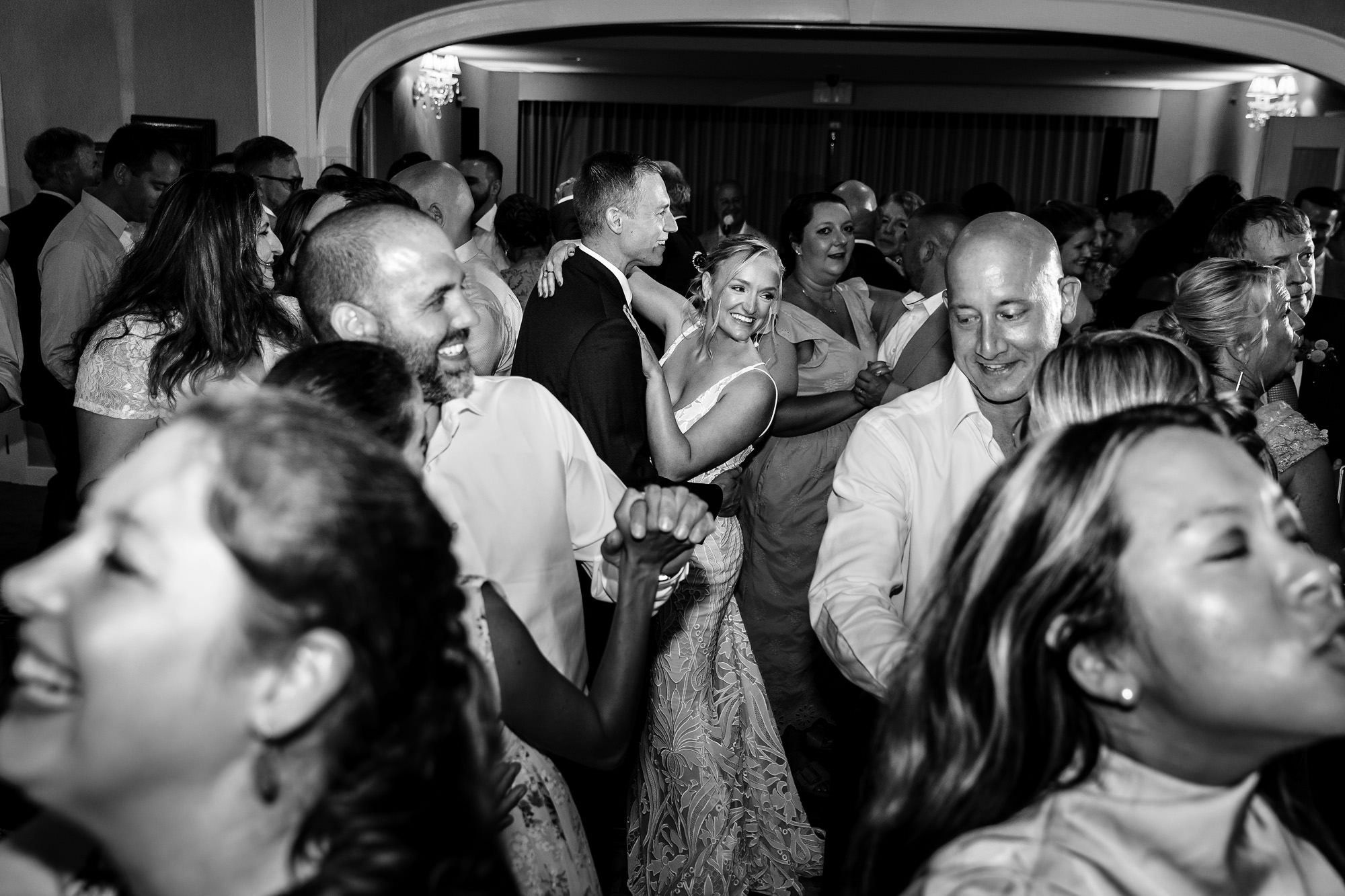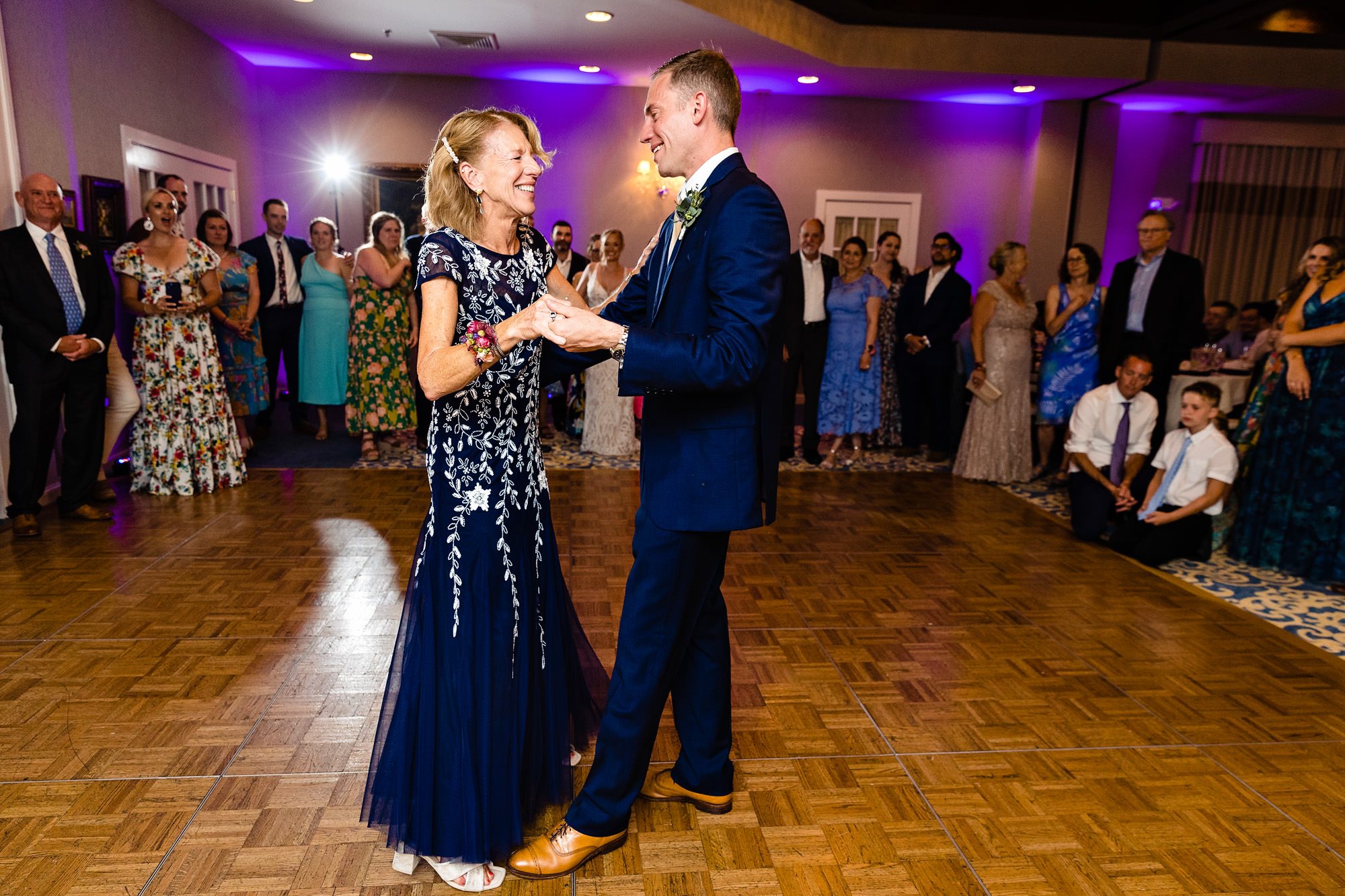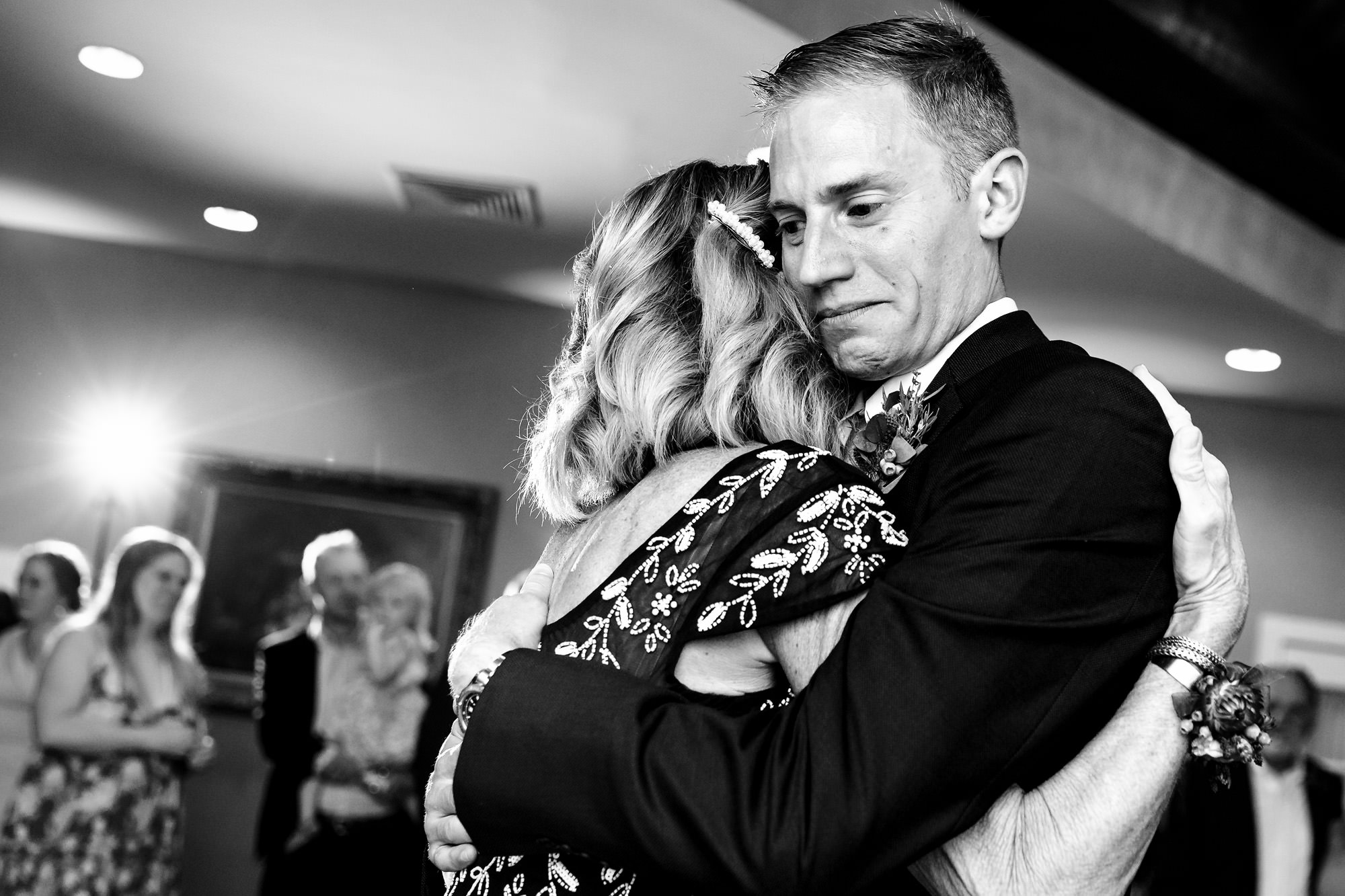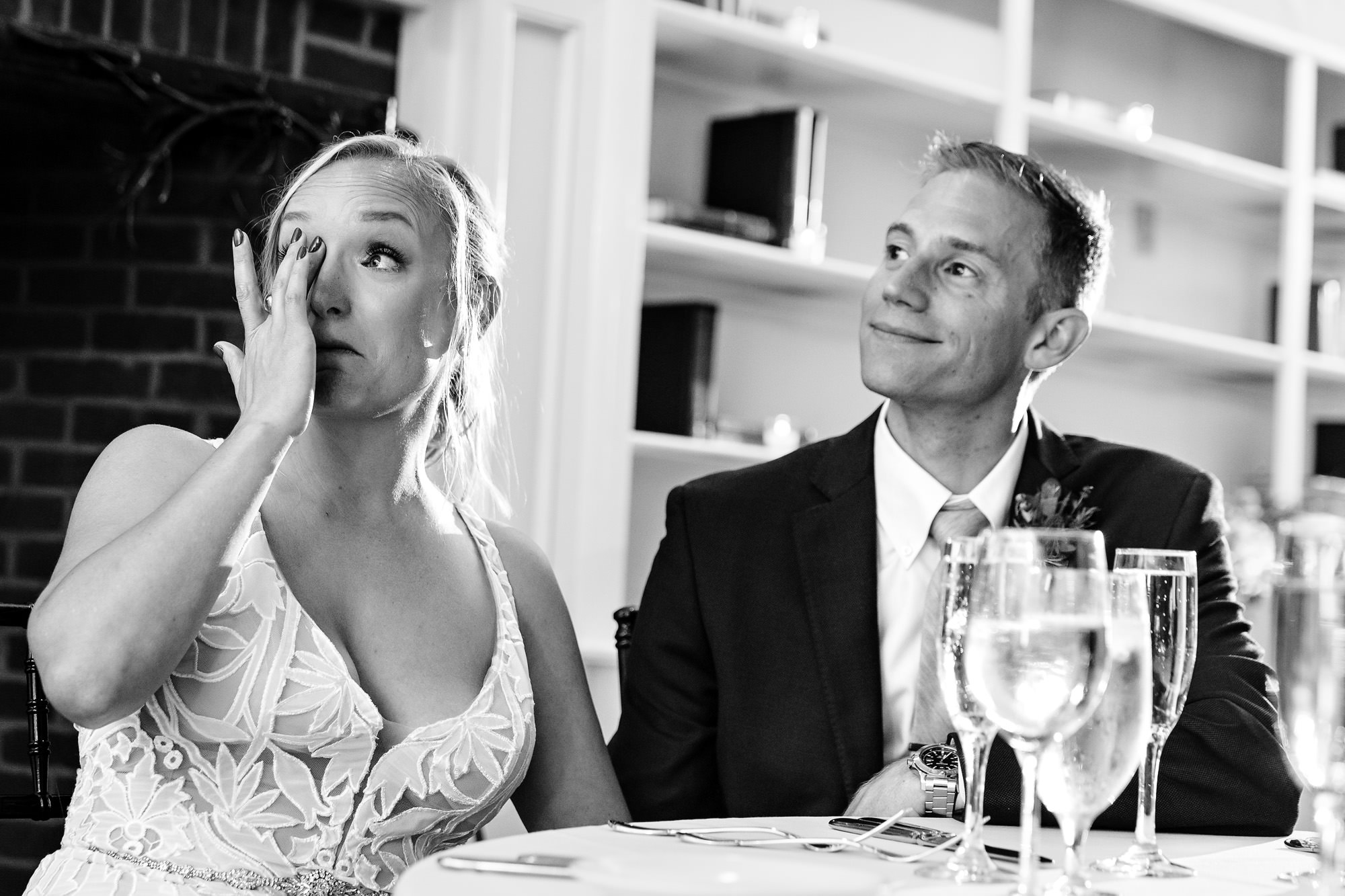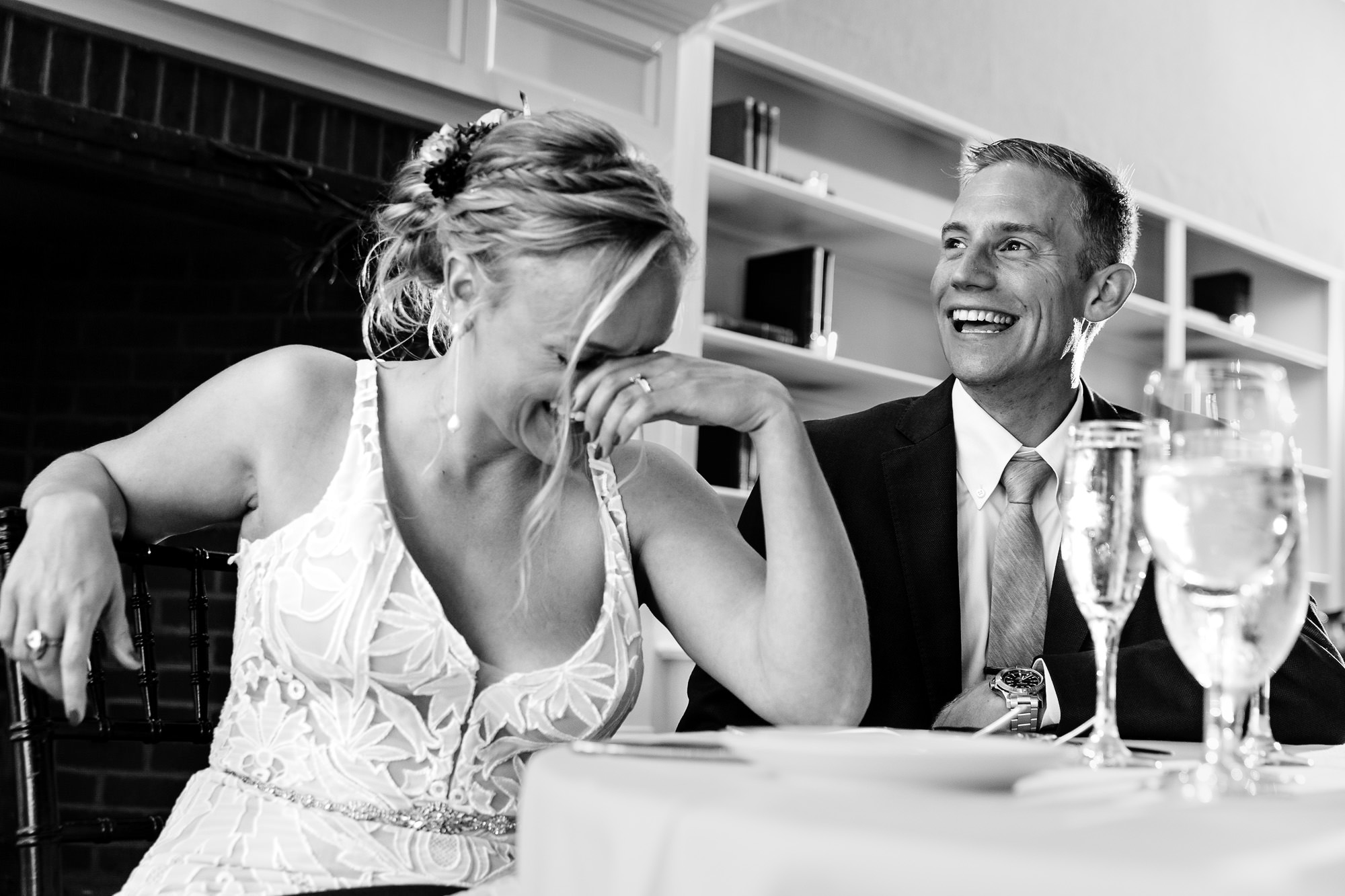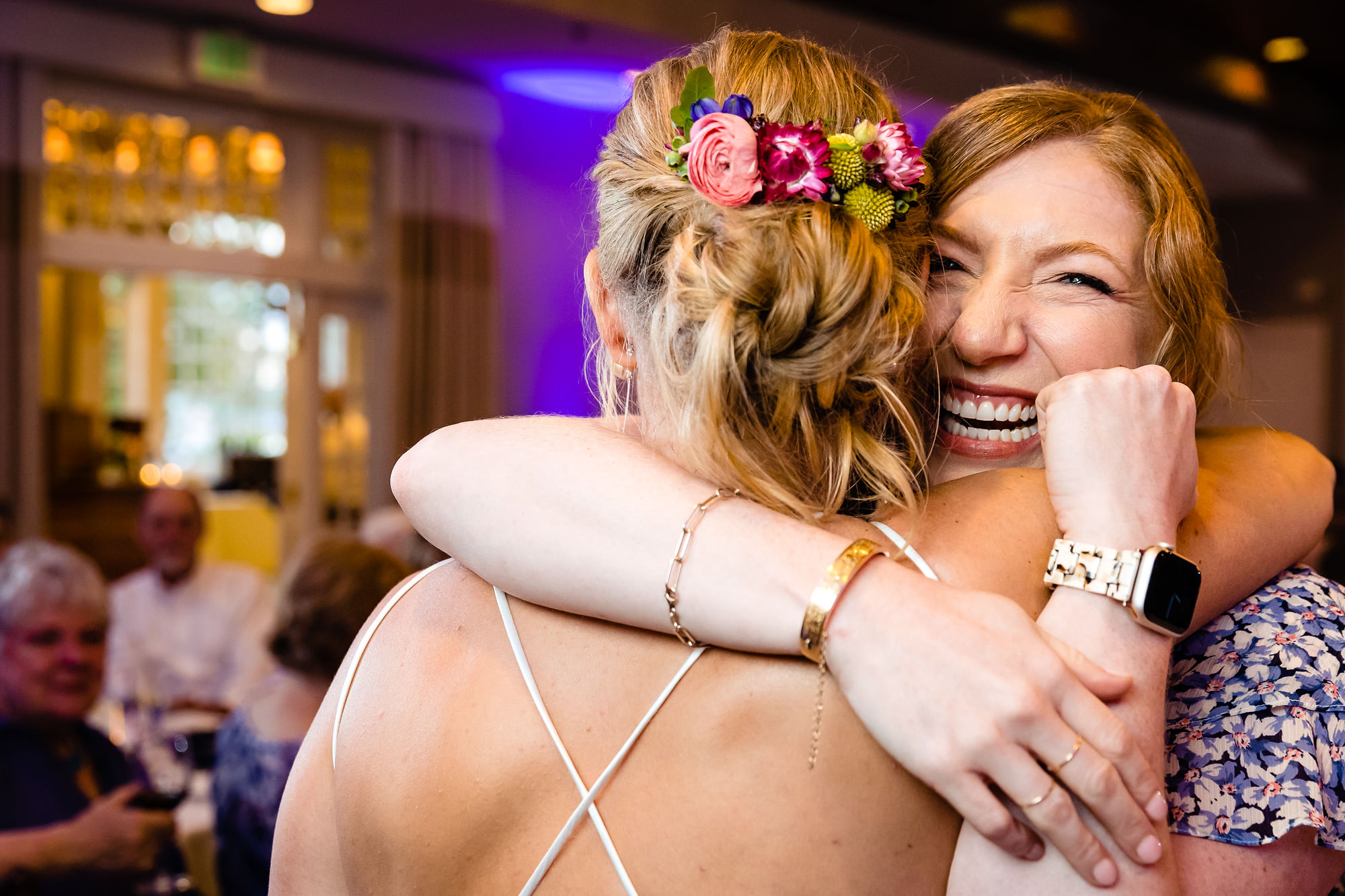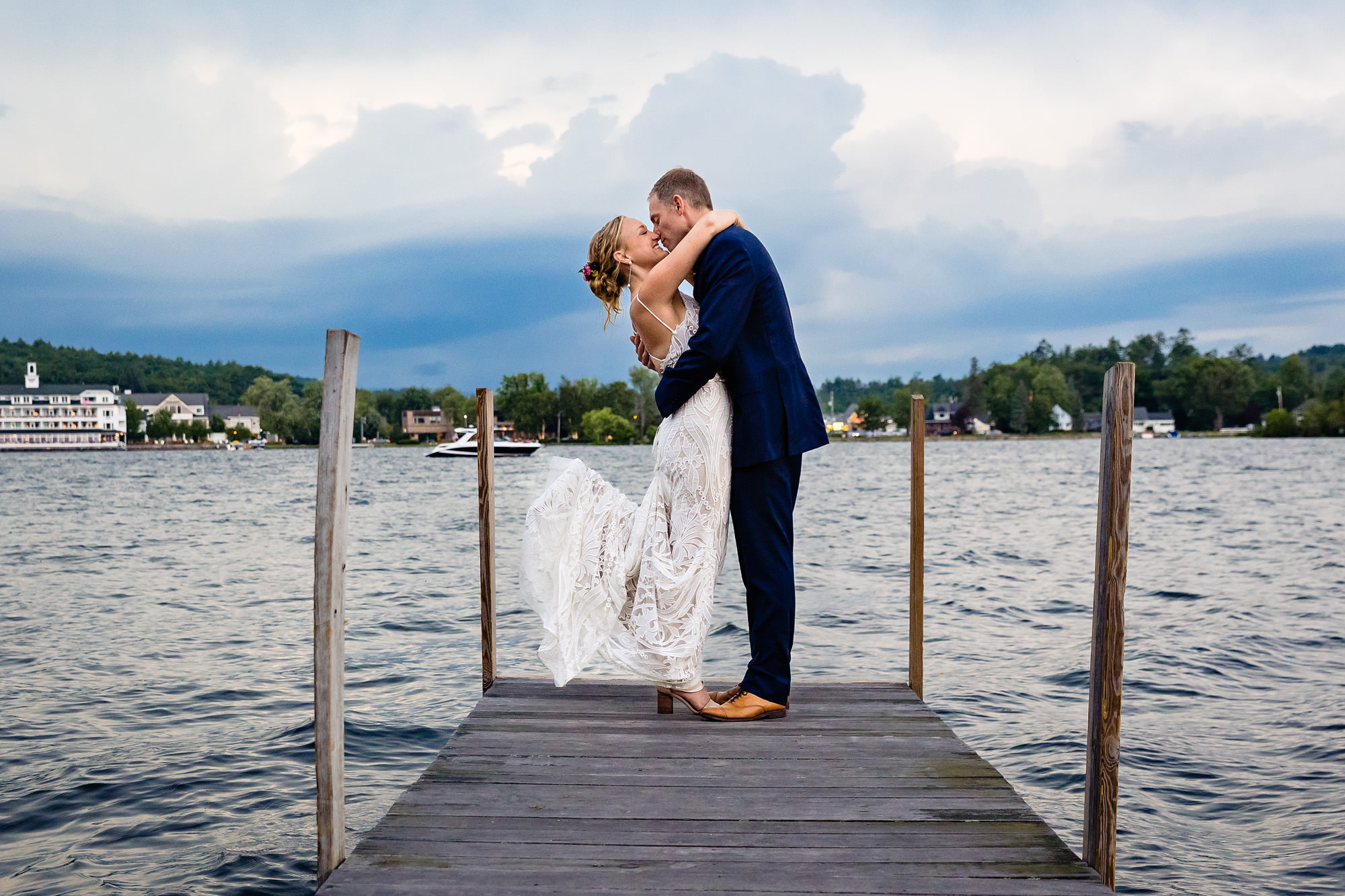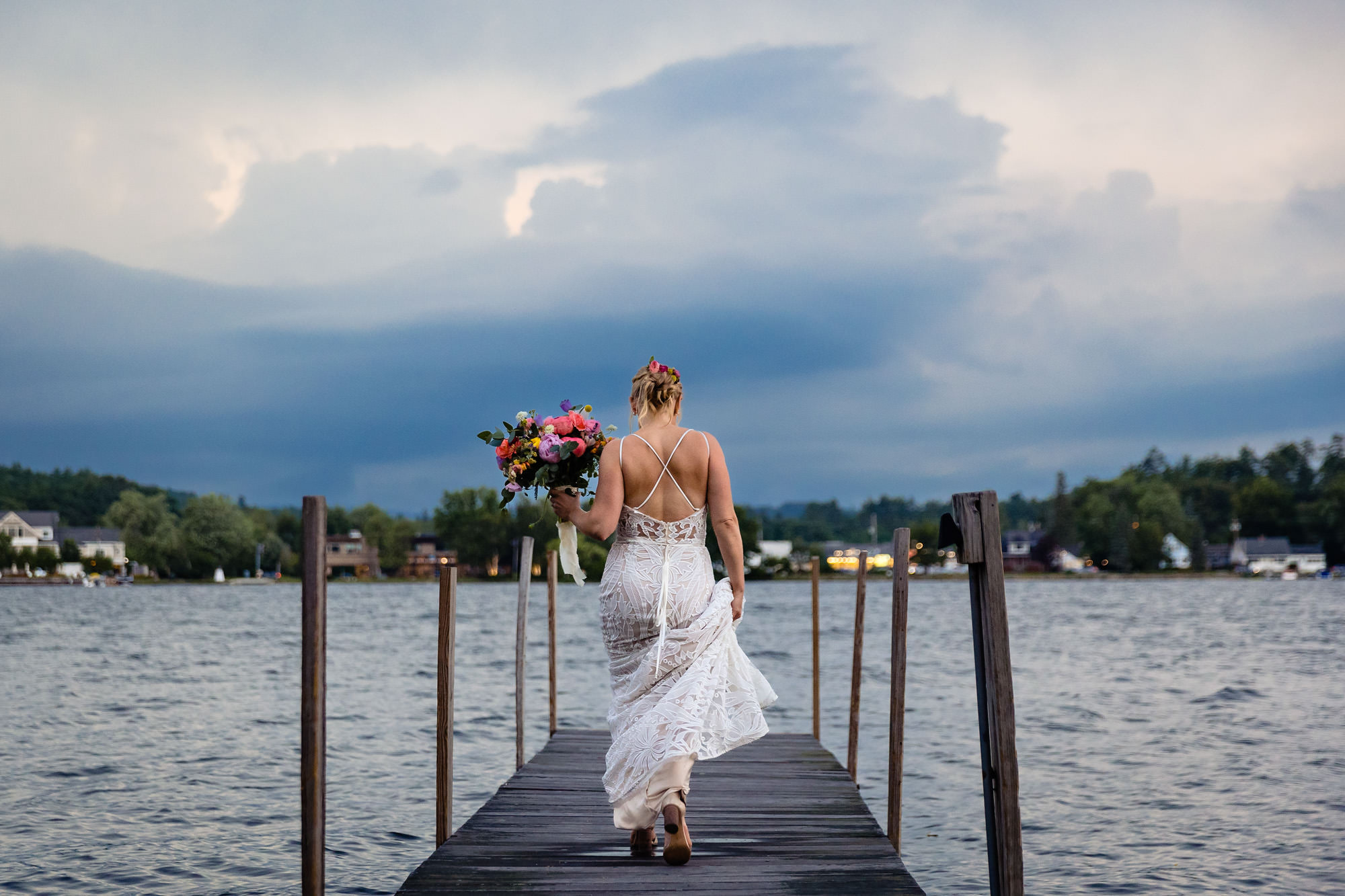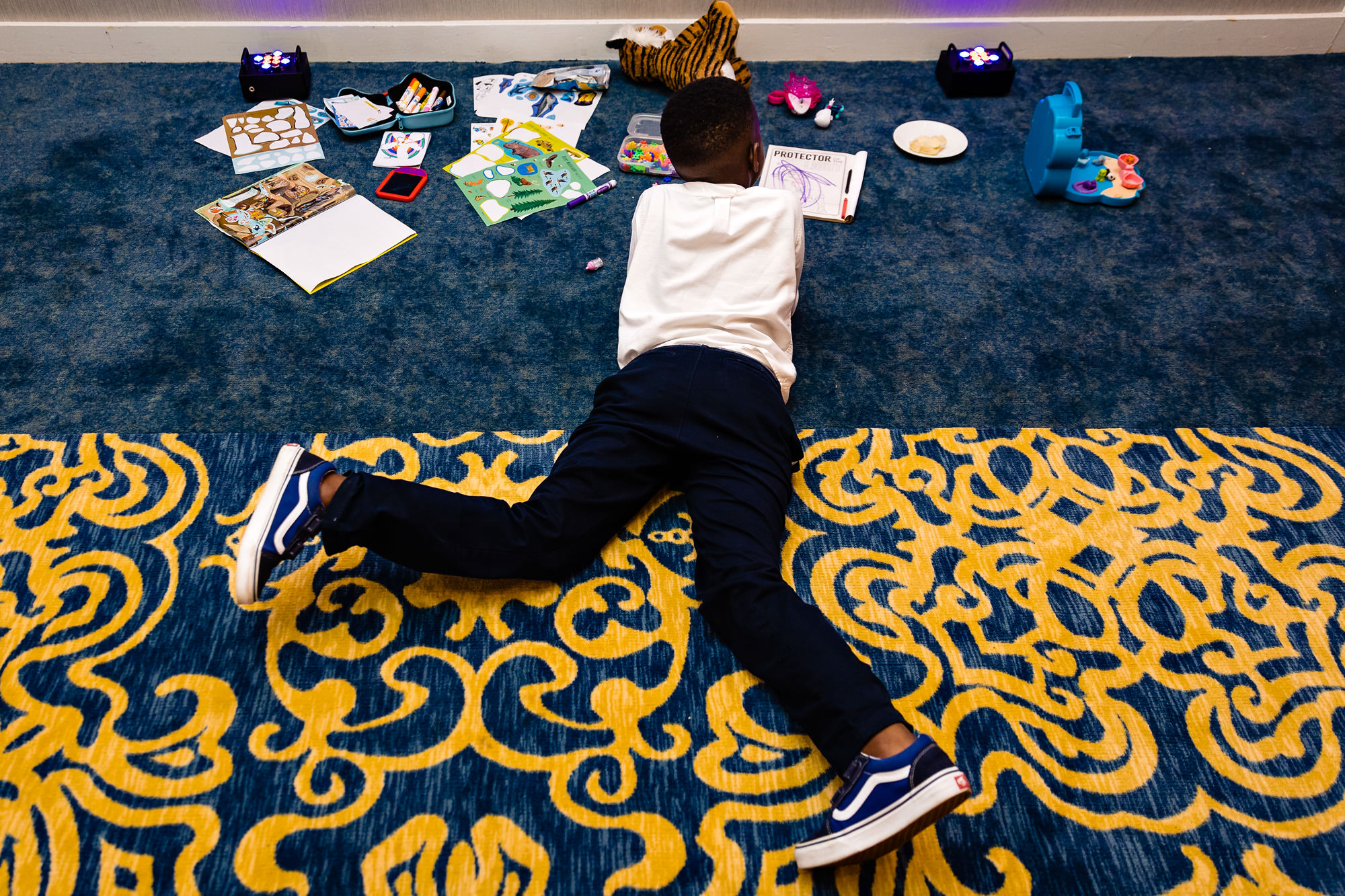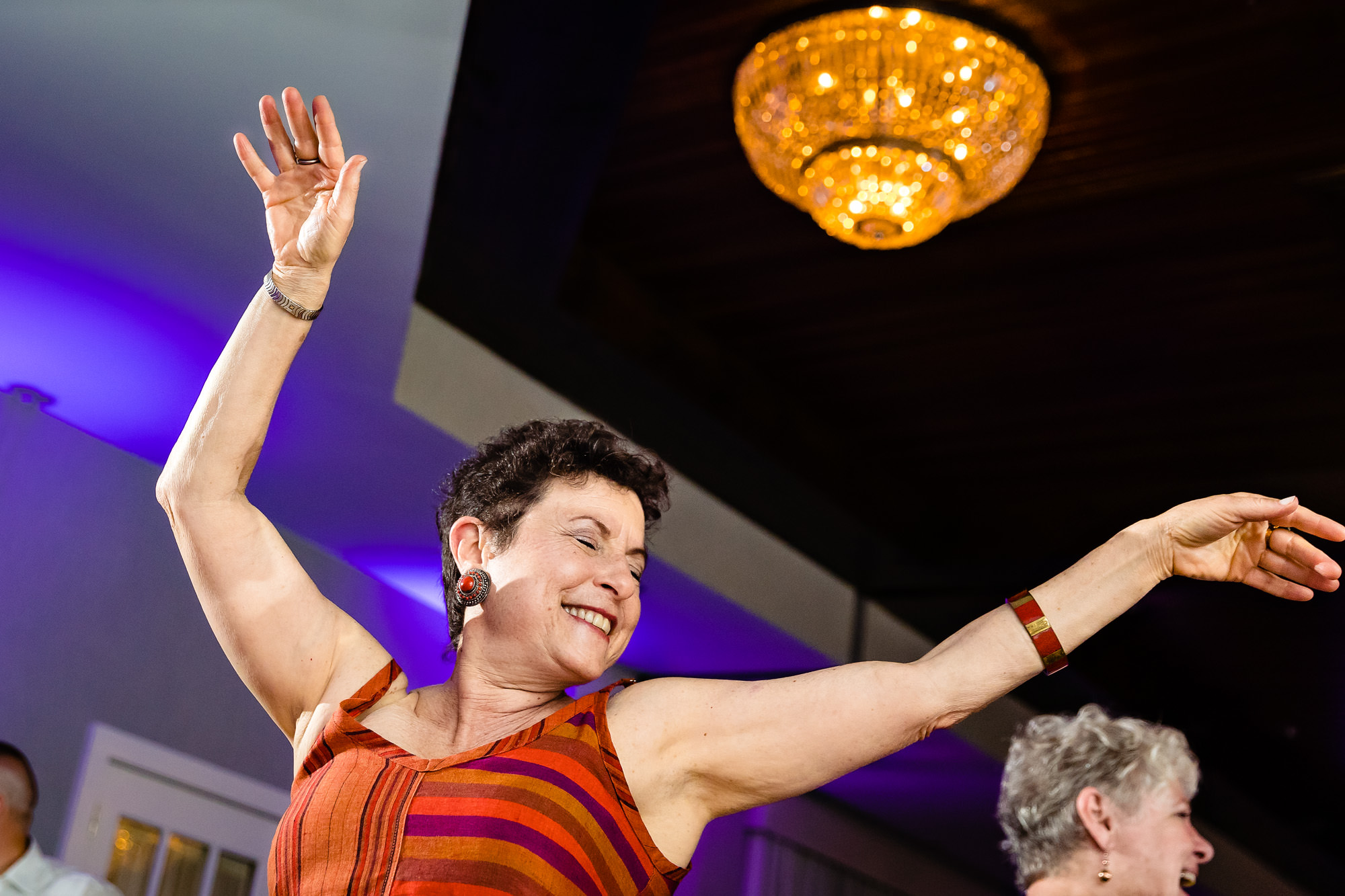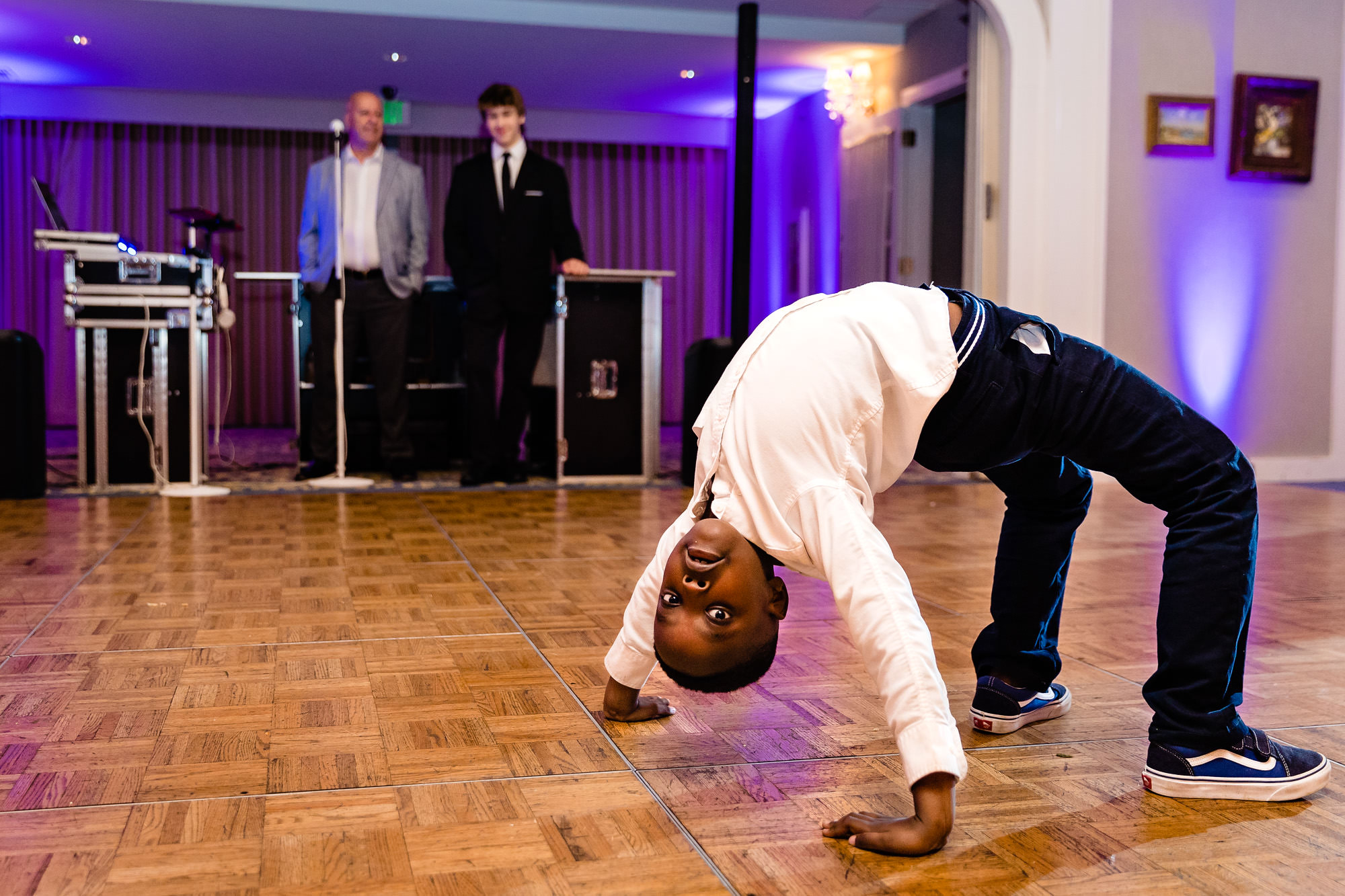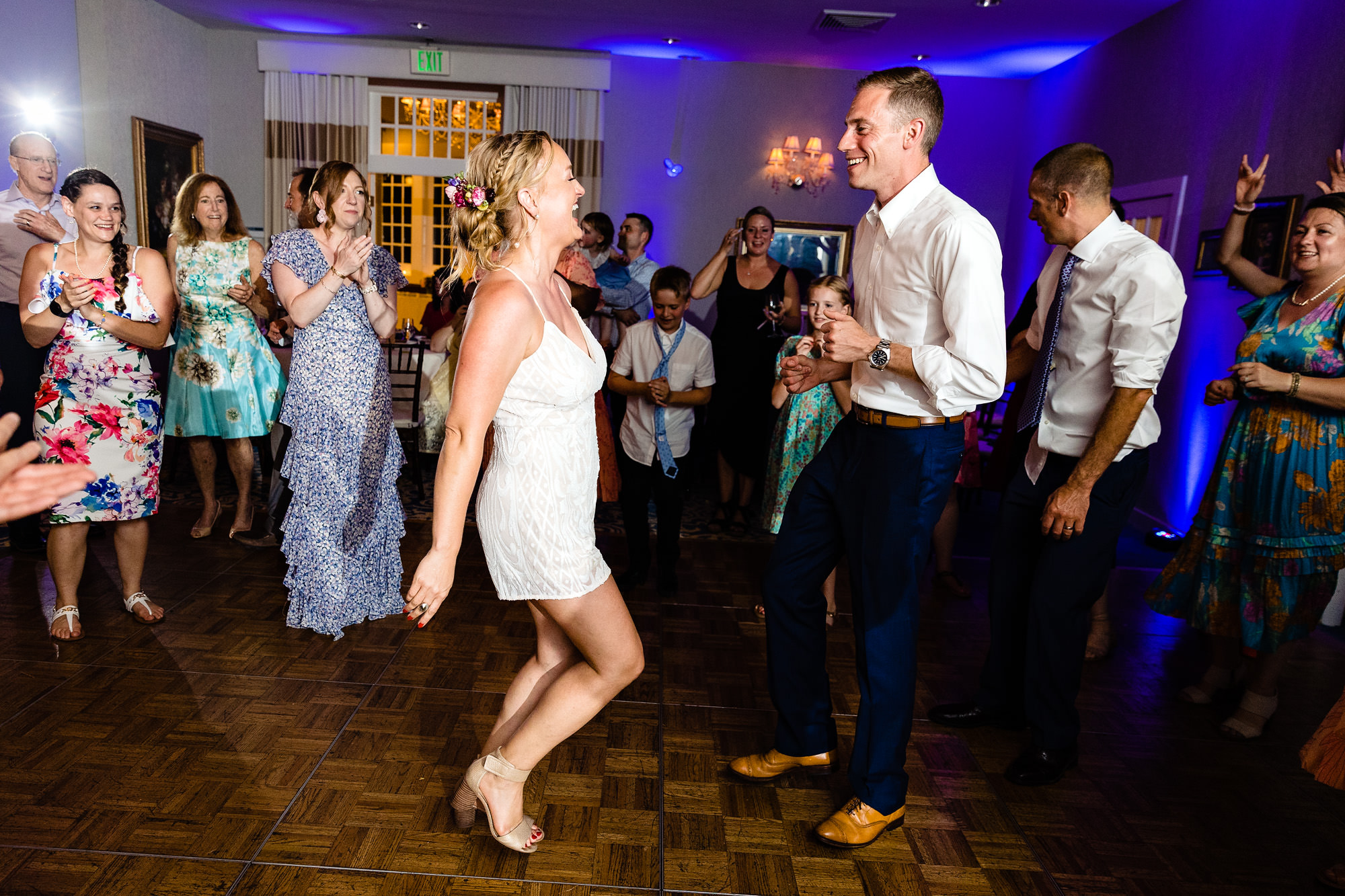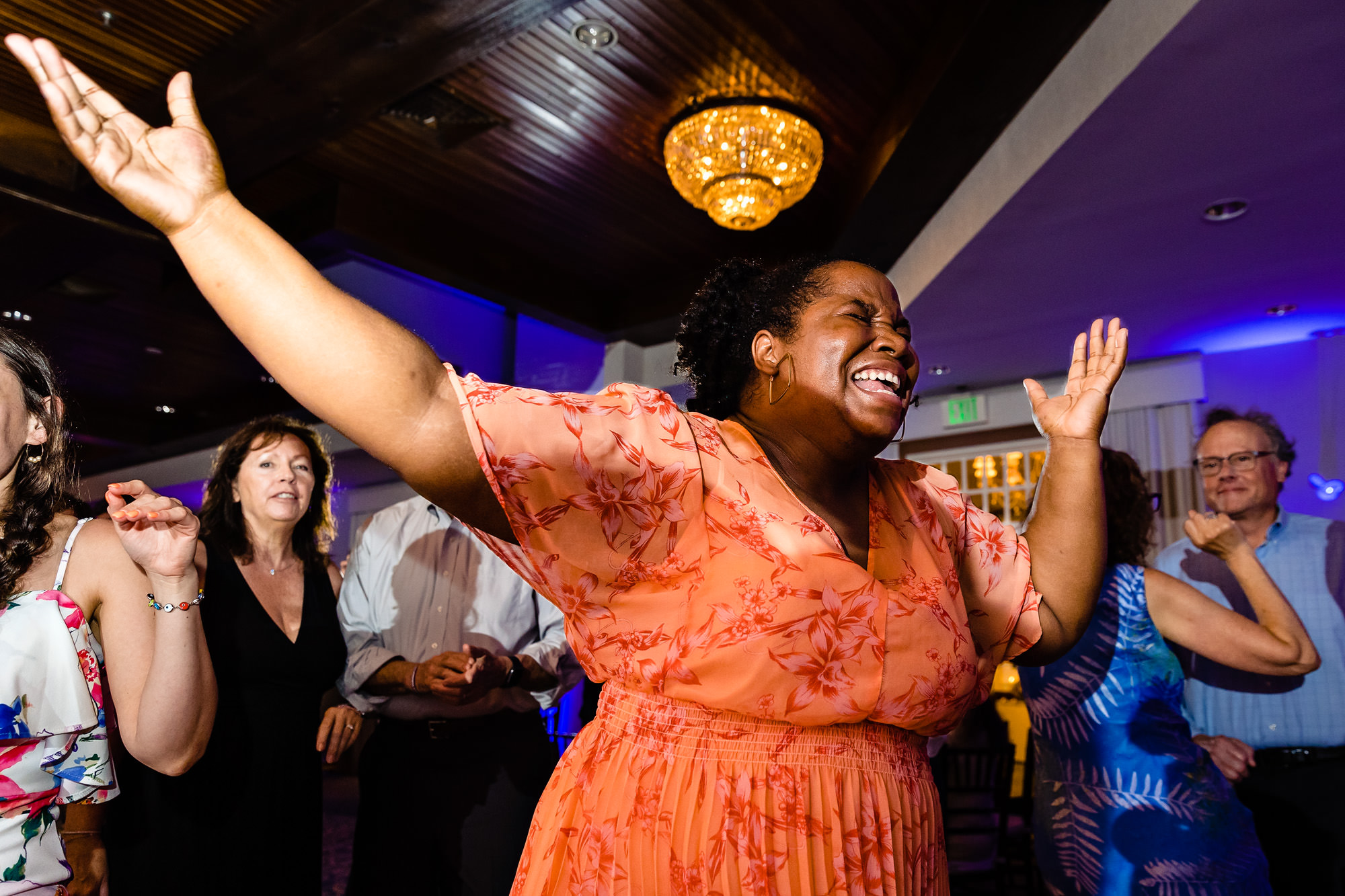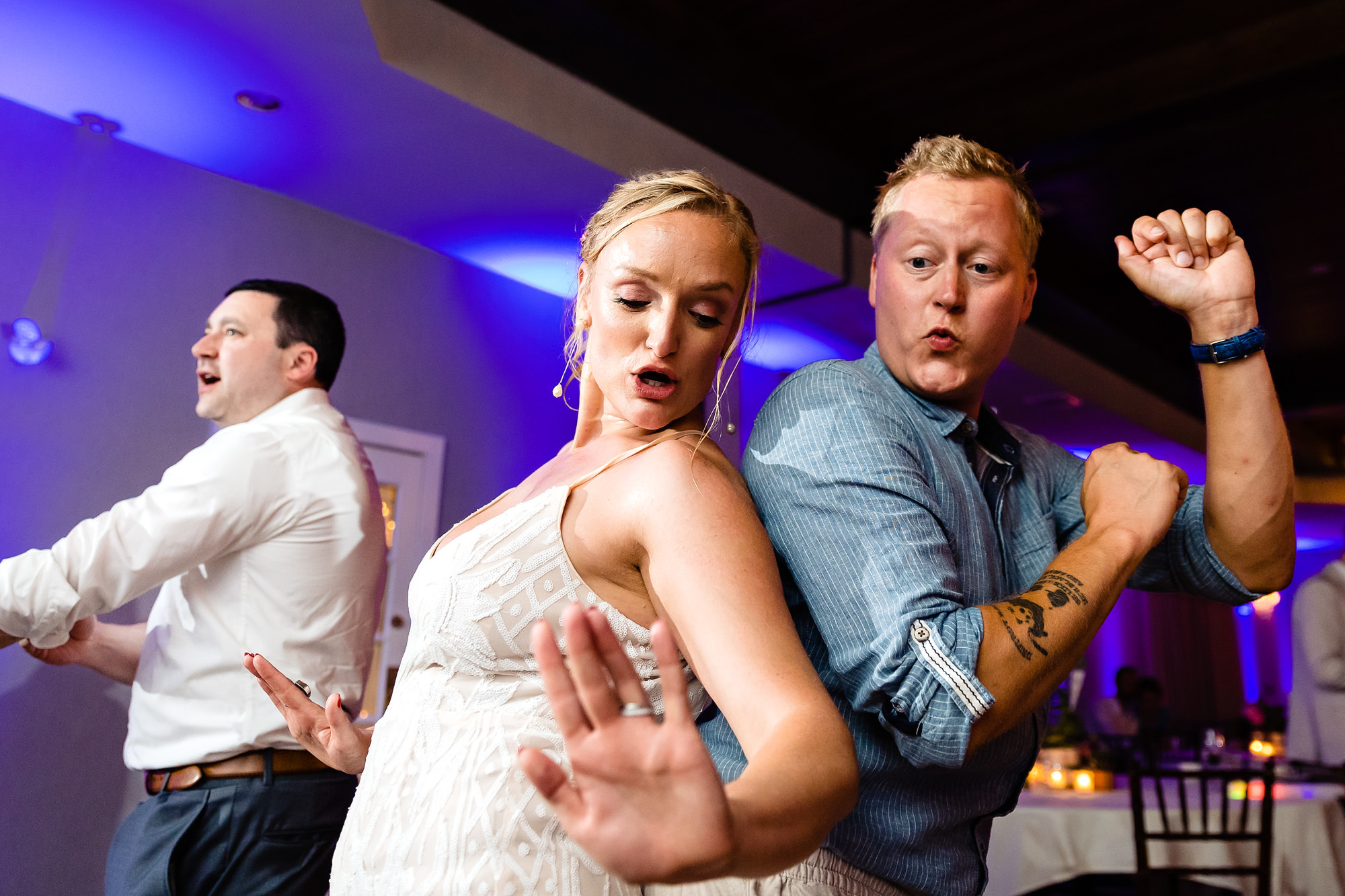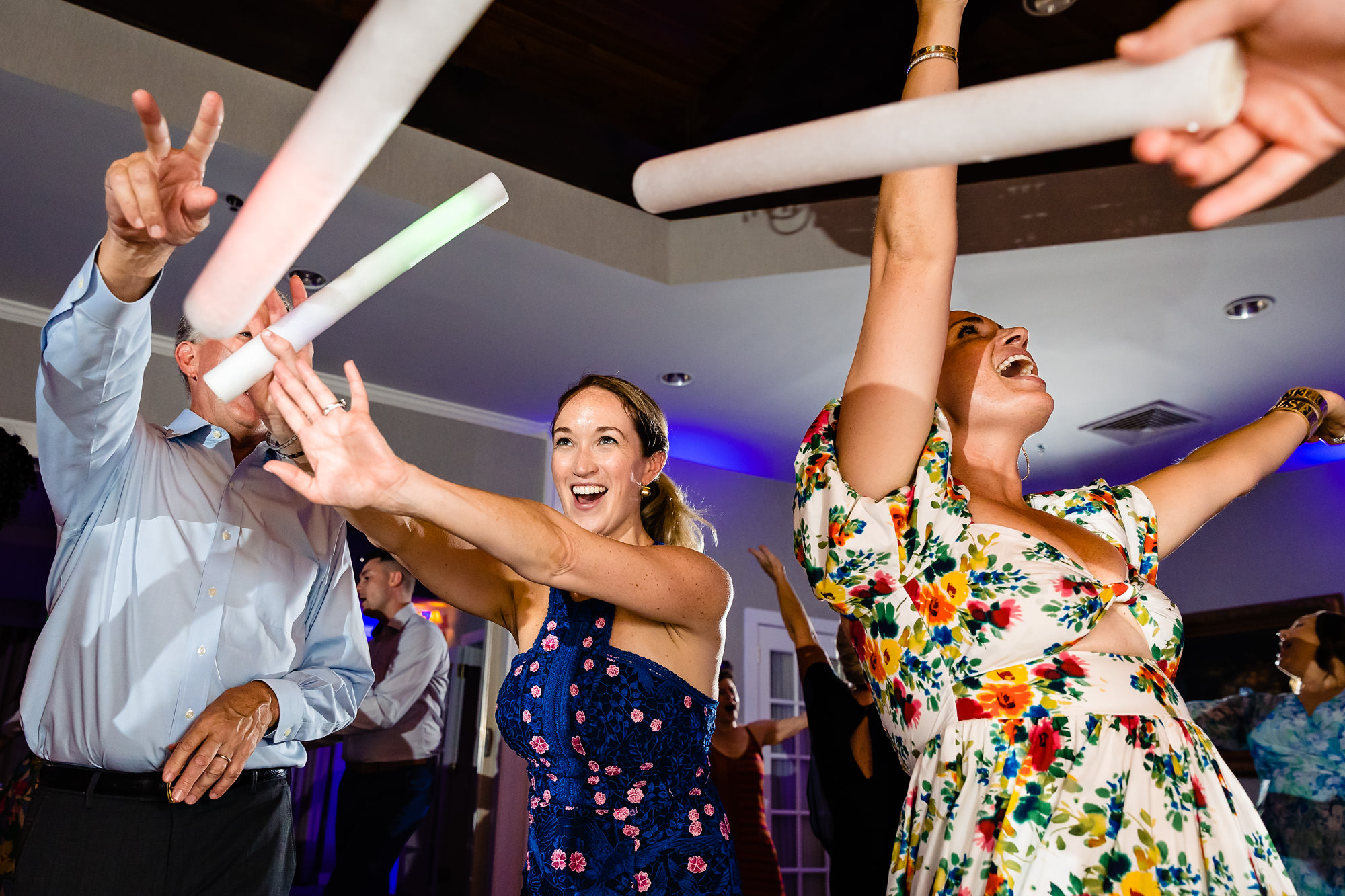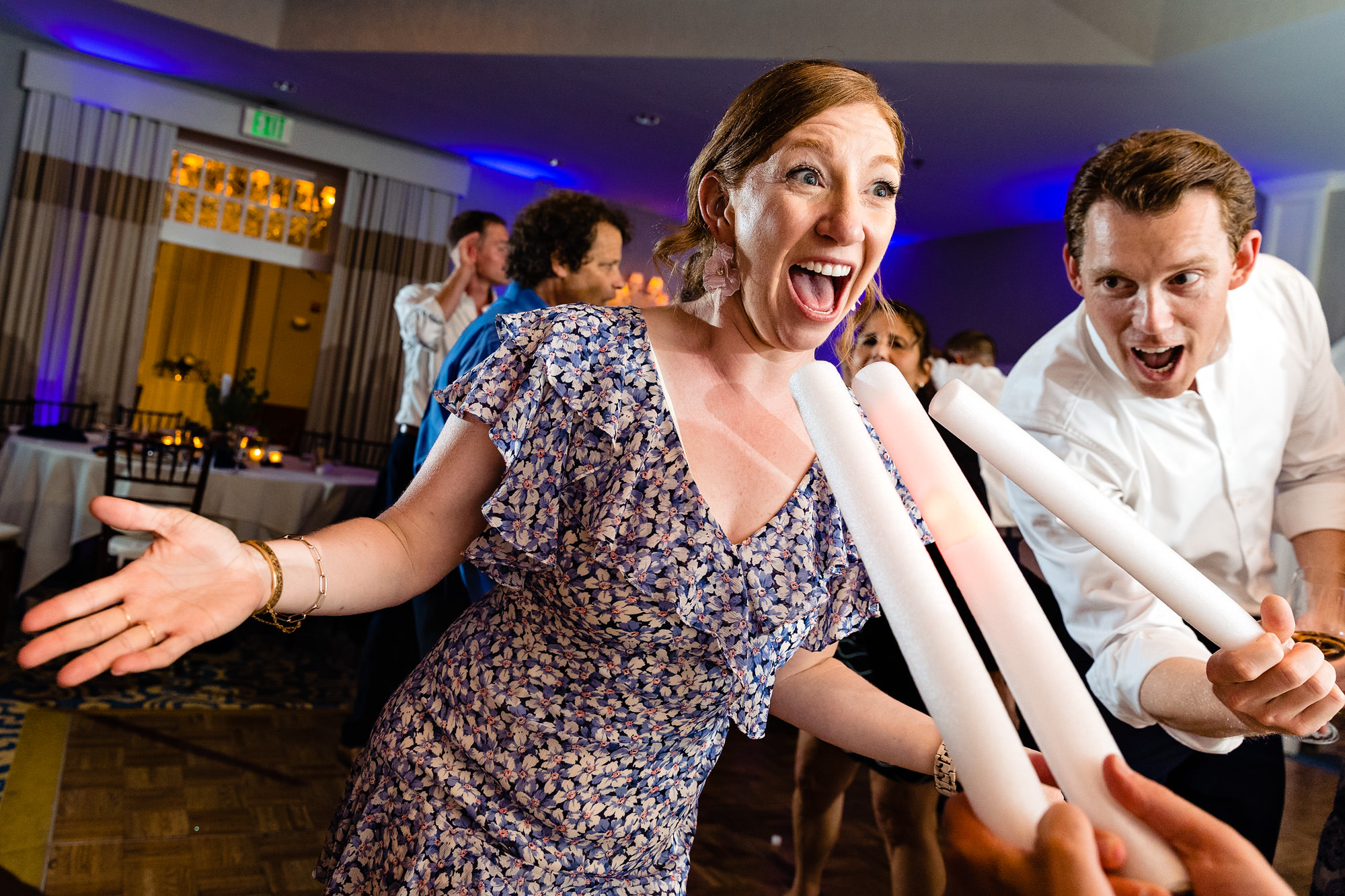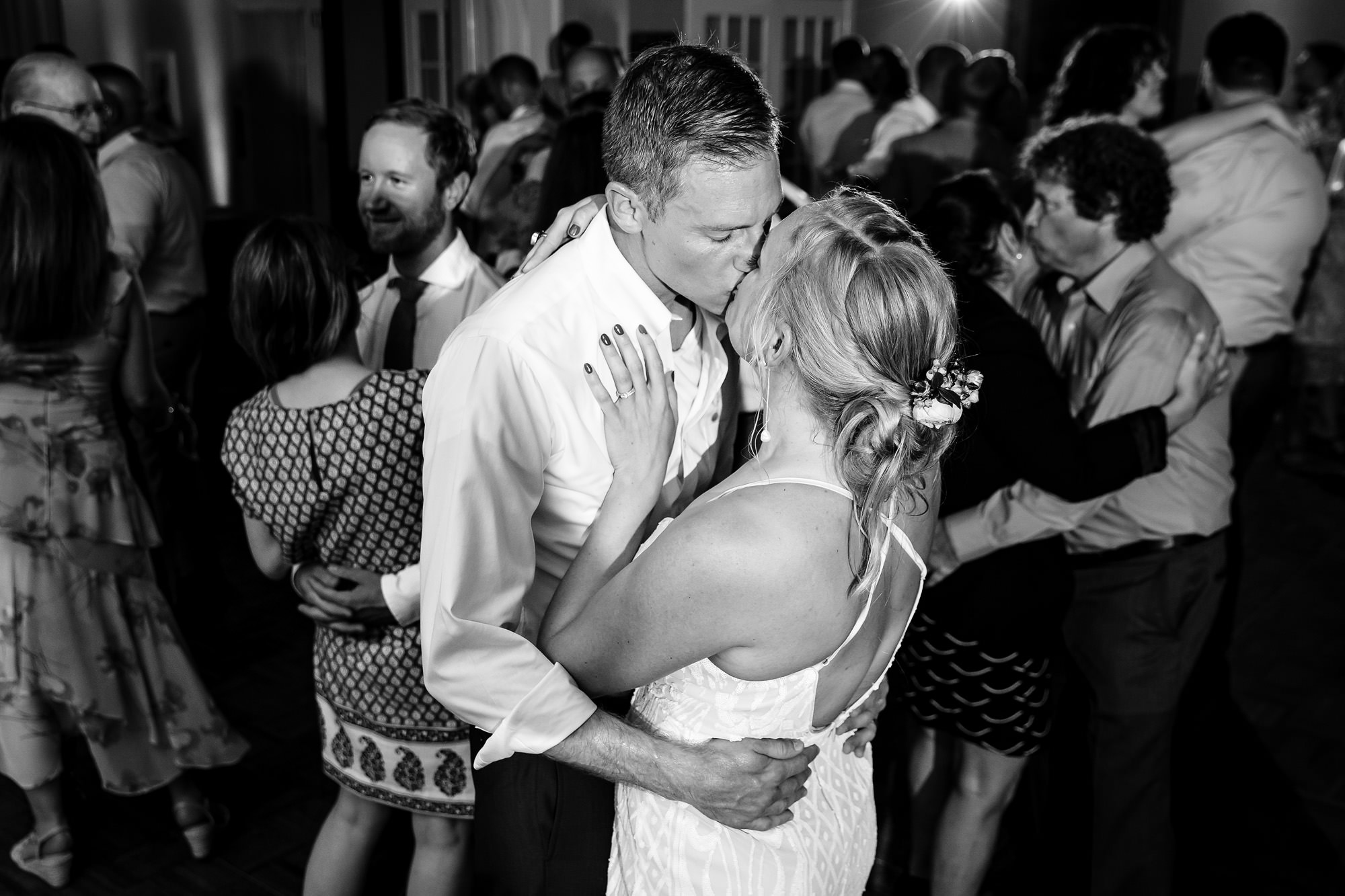 Vendors:
Venue: Church Landing at Mill Falls, Meredith New Hampshire
Photographer: Kate Crabtree Photography
Second Photographer: Kelsey Kobik
Caterer: Church Landing at Mill Falls
Florist: Riverstone Florals & Design
Dress: Lillian West
Suit: Brooks Brothers
Makeup/hair: REFeyeANCE
DJ: Tommy Demers, Get Down Tonight Entertainment