When I initially spoke to Amy and Armando on the phone, they described their wedding vision as a family reunion with a wedding in the middle. Their wedding was just that- a wonderfully hospitable and beautiful affair at French's Point, a beautiful estate located in Stockton Springs, Maine. I joined them on Friday for their rehearsal dinner, and captured a picturesque lobster bake, where guests dined al fresco at one long, shared table, sunset gradually turning to twilight. I appreciated getting to know Amy, Armando, and their loved ones ahead of the wedding day, and it was so nice to return to French's Point the next day and recognize everyone.
While I photographed Amy's getting ready on the wedding day, the weather took a turn for the worse and the sky filled with dark clouds. Regardless, we went out to do a first look, and I'm so glad we did. The sky was beautifully moody, and while we did encounter a few stray drops, it was worth capturing the dramatic swoop of the clouds. The rain went as quickly as it came, and we were blessed with sunshine for the rest of the day.
Amy and Armando both walked into the wedding ceremony with their children, who also stood by their sides. Personal, thoughtful vows were read while Popcorn, their dog, wandered around the ceremony, greeting loved ones, walking across the aisle multiple times, and being the best kind of ceremony disruptor.
The evening continued on with the usual traditions- a delicious meal catered by Stove Cove Catering, complete with wine pairings that were thoughtfully chosen by Amy and Armando a first dance, toasts by their children, a cake cutting- but more uniquely, as the evening started to wind down, The Backfires (Armando's son's band) took the stage and performed a set. I loved watching everyone soak up their performance.
Special thanks are in order to Meagan of Maine Season Events, who put on a delightful affair, Bad Rabbit Flowers, whose flower installations were stunning, and Bar Harbor Beauty for providing stunning makeup.
Here's a few of my favorite photos from Amy and Armando's wedding day. Enjoy!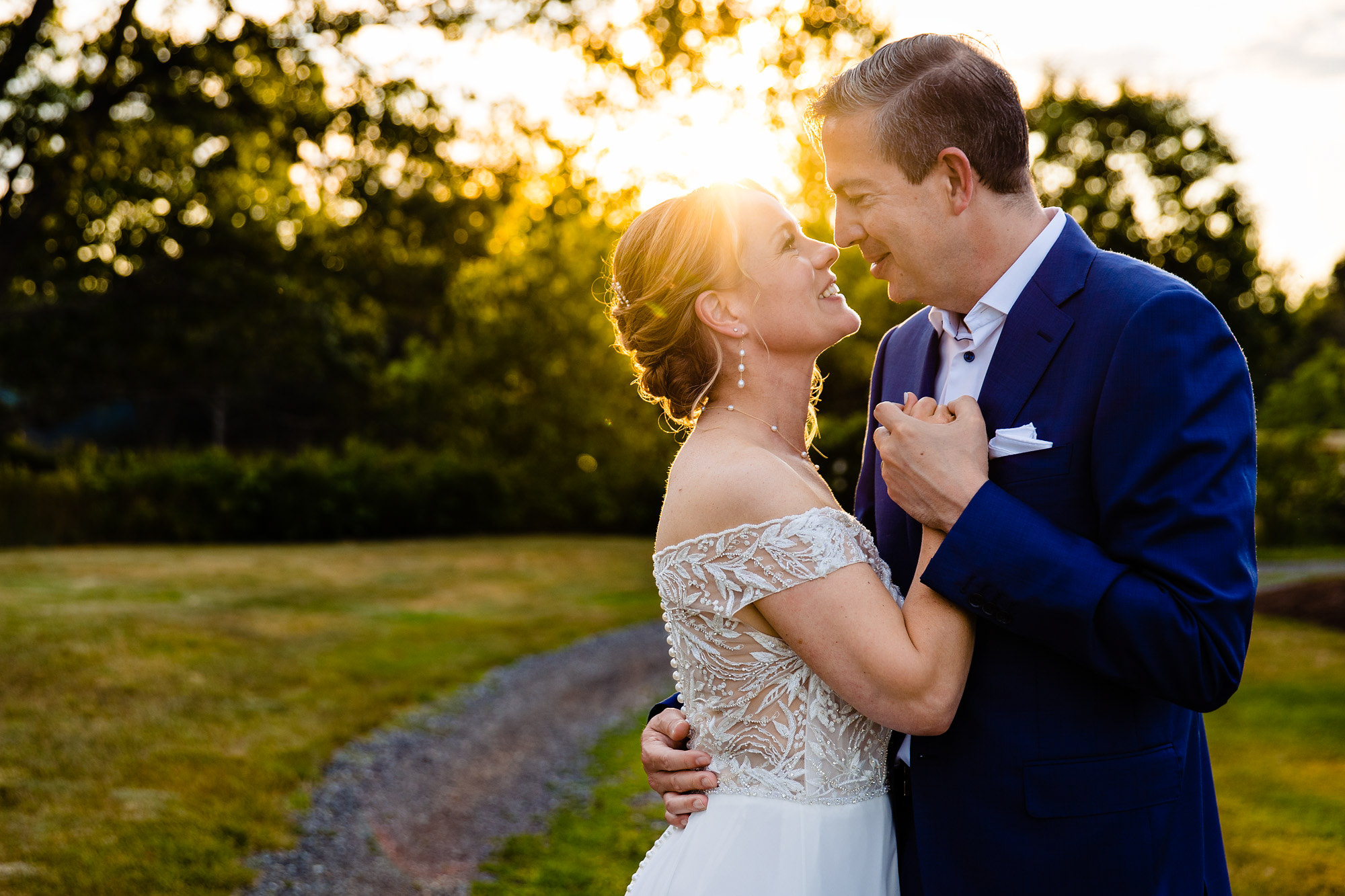 Vendors:
Venue: French's Point
Planner: Meagan Gilpatrick, Maine Seasons Events
Photographer: Kate Crabtree Photography
Second Photographer: Kelsey Kobik
Caterer: Stone Cove Catering
Ceremony and Cocktail Music: Acadia Quartet
DJ: Chris Bouchard
Band: The Backfires
Florals: Bad Rabbit Flowers
Hair and Makeup: Bar Harbor Beauty
Officiant: Friend of couple, Gregg Tenser
Rentals: Wallace Events, PEAK Event Services
Stationery: El's Cards
Cake: Wild Flour Cake Design
Lighting: Event Lighting Concepts