Jenna and Andy decided to get married on Little Cranberry Island, at the stunning Islesford Dock Restaurant, having NEVER VISITED IT. Why? Because they had seen an Islesford Dock Restaurant wedding I had photographed in 2022 and knew they had to have their wedding at that very spot! I was thrilled, as not only does it have the most incredible golden hour and sunset light, but its location, directly on a fishing dock, overlooking the ocean, is so iconically Maine. Basically, having your wedding offshore of MDI gives your guests a full Maine island experience- not only do they get to experience Acadia National Park and the charm of Bar Harbor, Southwest Harbor, and the other towns scattered on the island, but they also get to experience MDI from the water. And, the boat ride is only 20 to 25 minutes from Northeast Harbor, an easy adventure for your guests!
I met up with Jenna at Northeast Harbor, and we hopped on a charter that took us directly to Islesford Dock Restaurant. Upon arriving, Jenna got dressed in a back room of the restaurant, and then shared a first look with Andy in a grassy spot nearby. Once we took a few portraits, we headed to their ceremony location, the Islesford Congregational Church. While they had considered an outdoor ceremony, they realized they should at least have a backup rain plan, and fell in love with the chapel. The quality of light in the chapel was magical- golden light poured through the west-side windows, making everything inside glowy and ethereal. Jenna and Andy had to leave their pup, Dolly, at home, so they were delighted when their officiant, Betsy, presented them with a larger-than-life cutout of Dolly! I suggested that they feature Dolly during their ceremony, and so Dolly sat off to the side, witnessing Jenna and Andy's vows. When Jenna and Andy exited from the church, they carried Dolly with them, and later on, Dolly joined a few of their portraits and the dance floor. While it might not have been the same as having Dolly there, it was the next best thing.
Jenna, Andy, and their guests walked the very short 5 minute walk from the ceremony to Islesford Dock Restaurant, and the golden light that was pouring through the windows was out of this world! After a couple of toasts were shared, we quickly went outside to soak up the sunset (and take some sunset portraits), and then retreated inside for dinner and a very energetic dance floor. Jenna and Andy's guestbook was a shotski that they had everyone sign, and it was regularly used throughout the evening. It was clear, as the evening ended and everyone filtered onto the charter boat home, that everyone had had a very good evening.
Here are a few of my favorite photos from Jenna and Andy's wedding. Enjoy!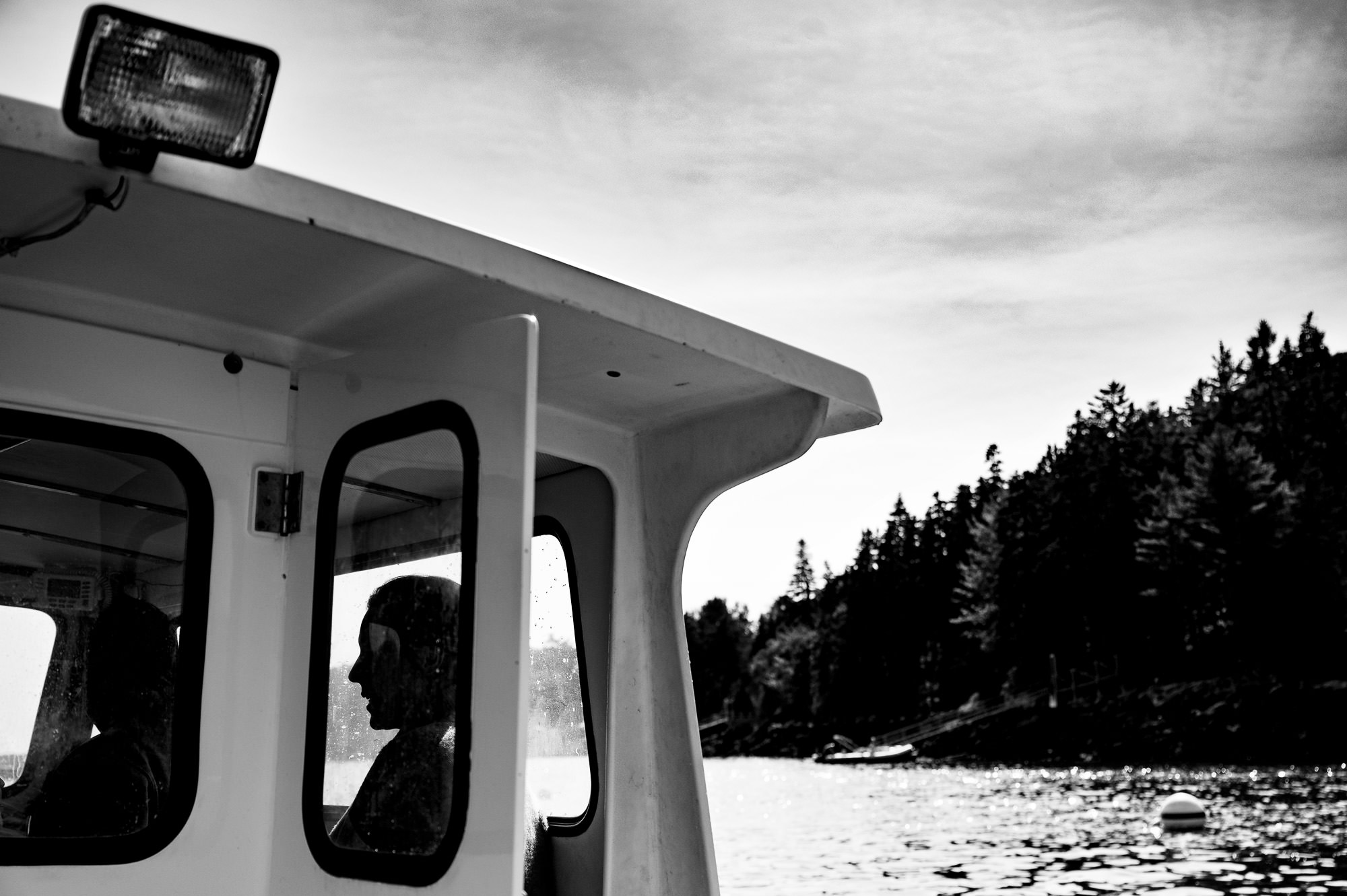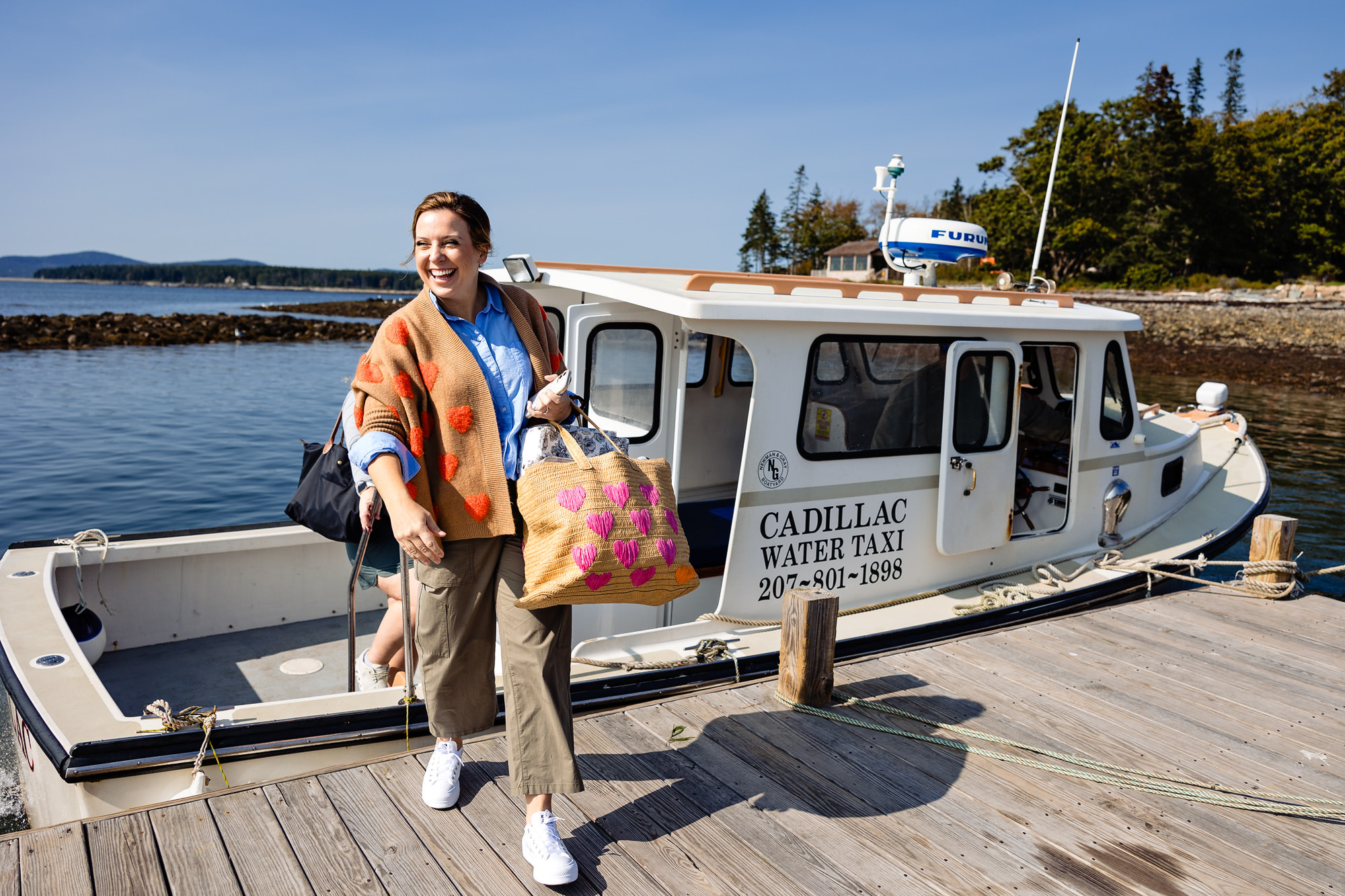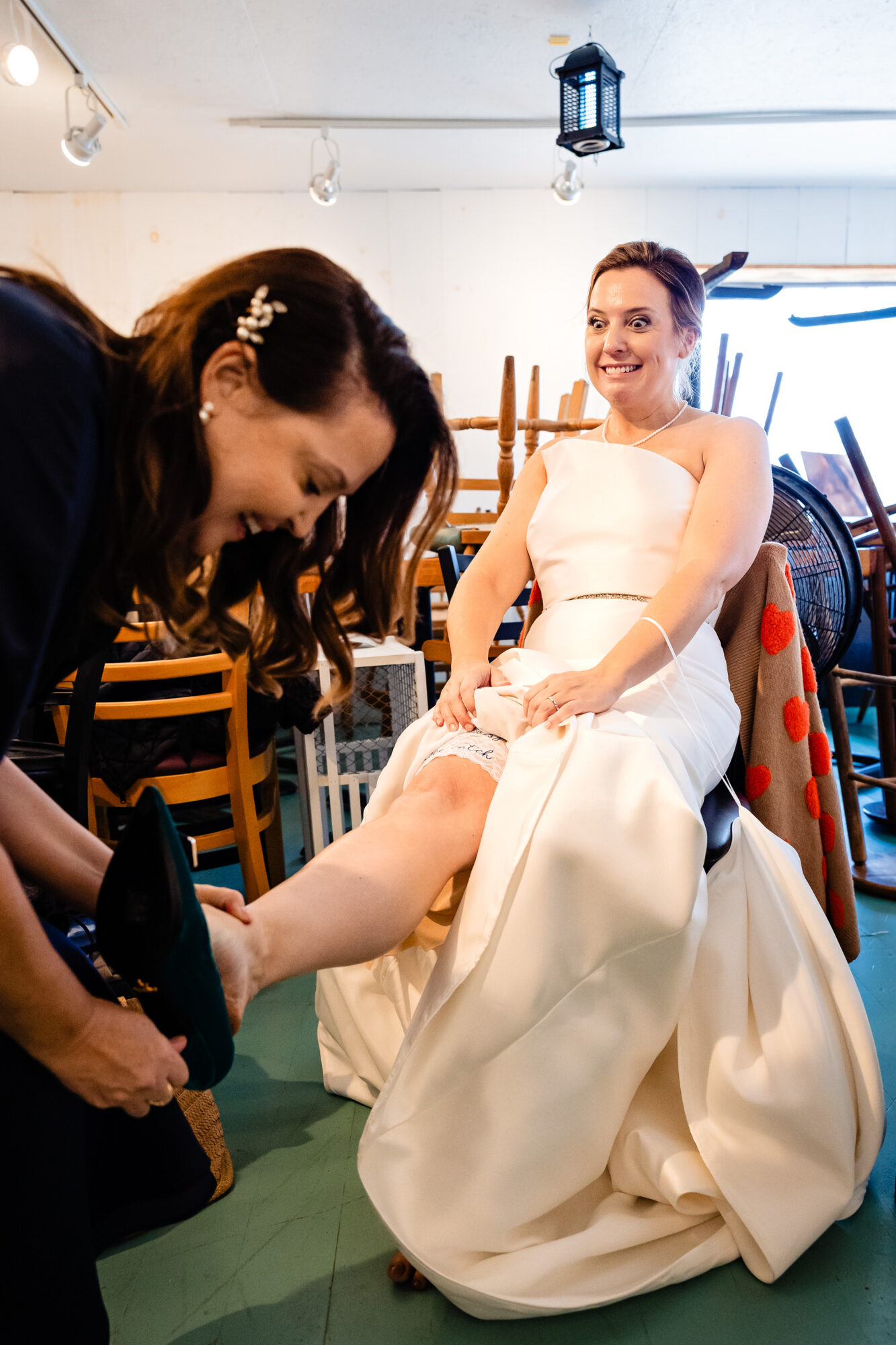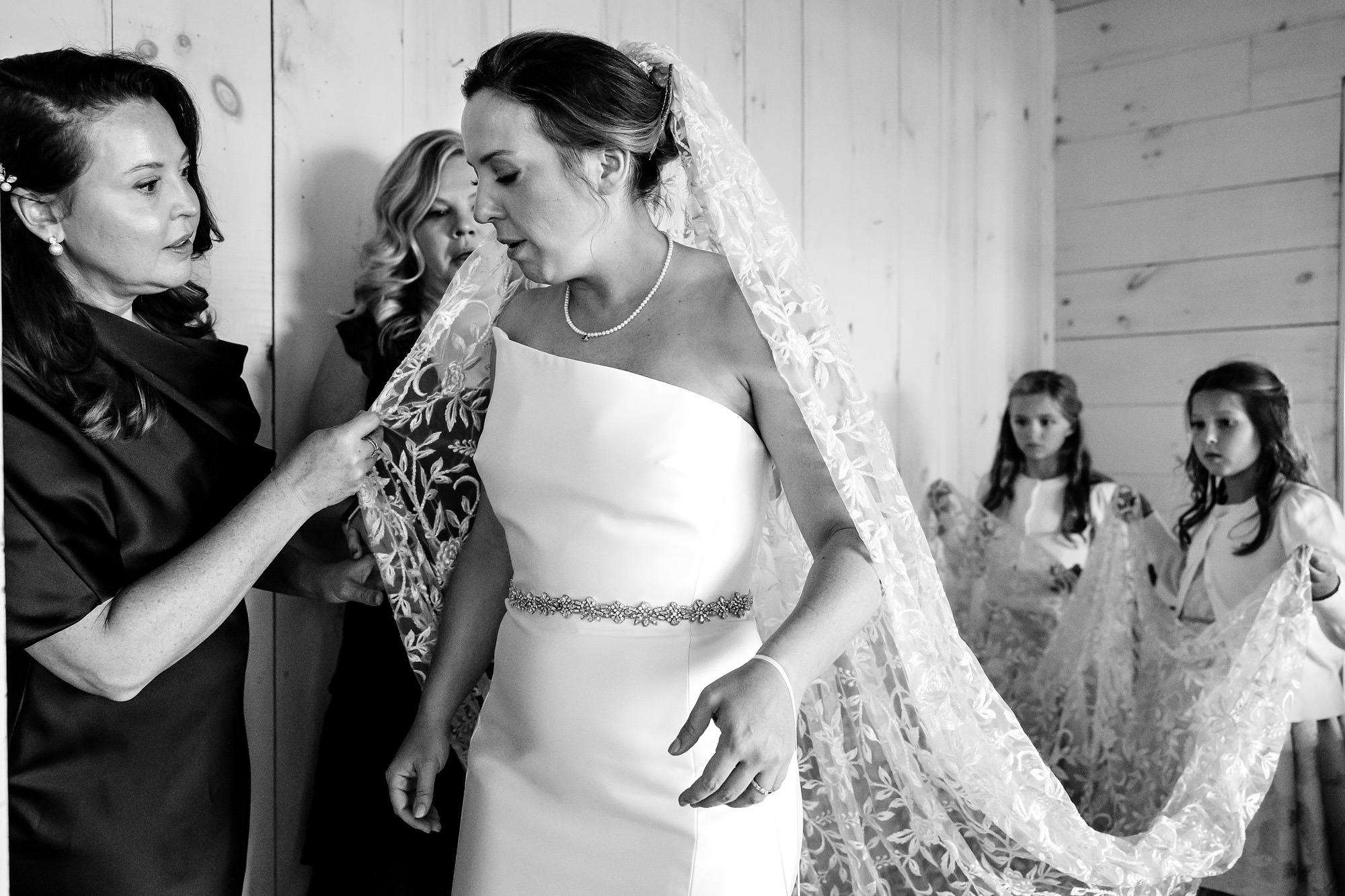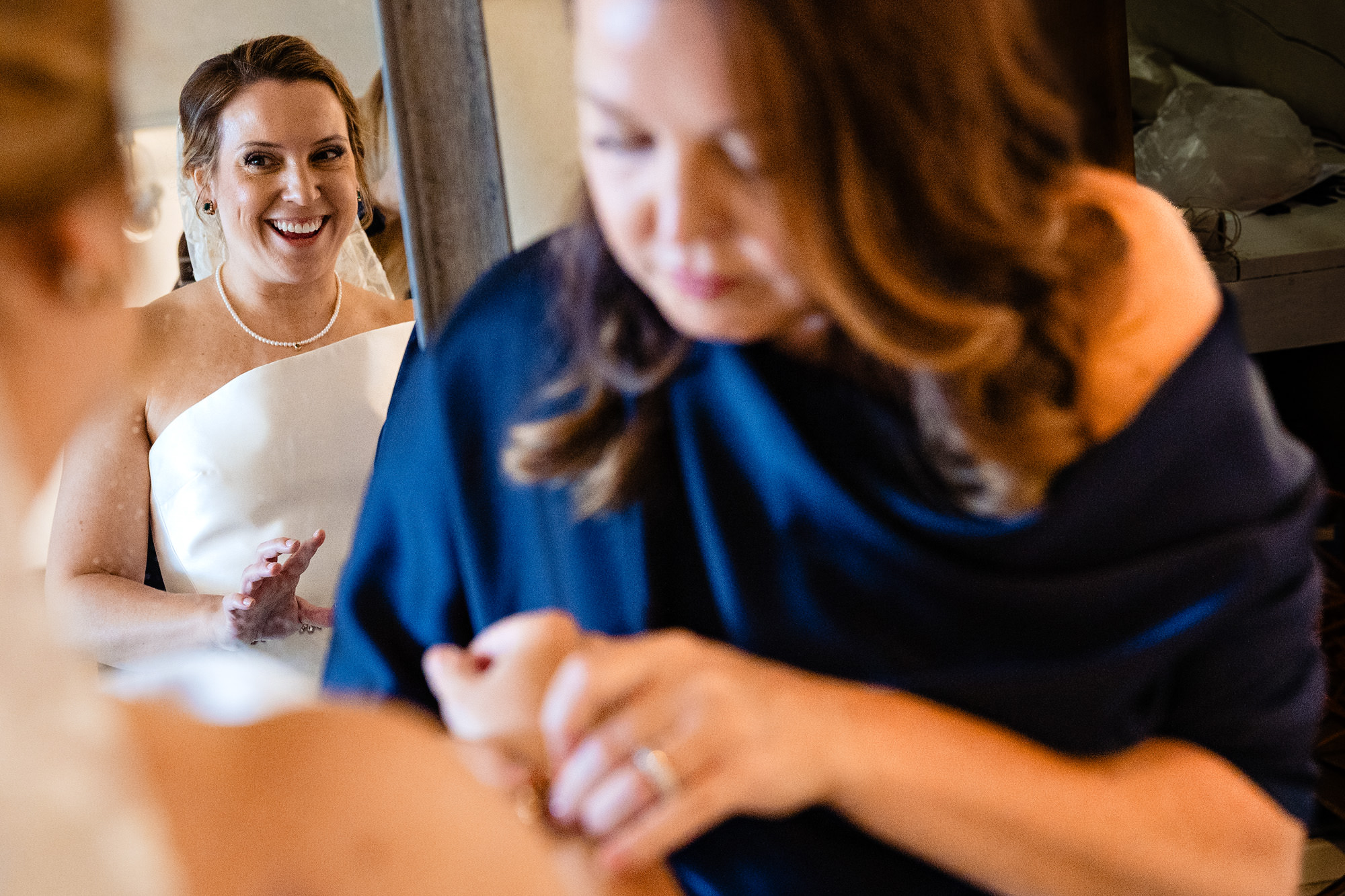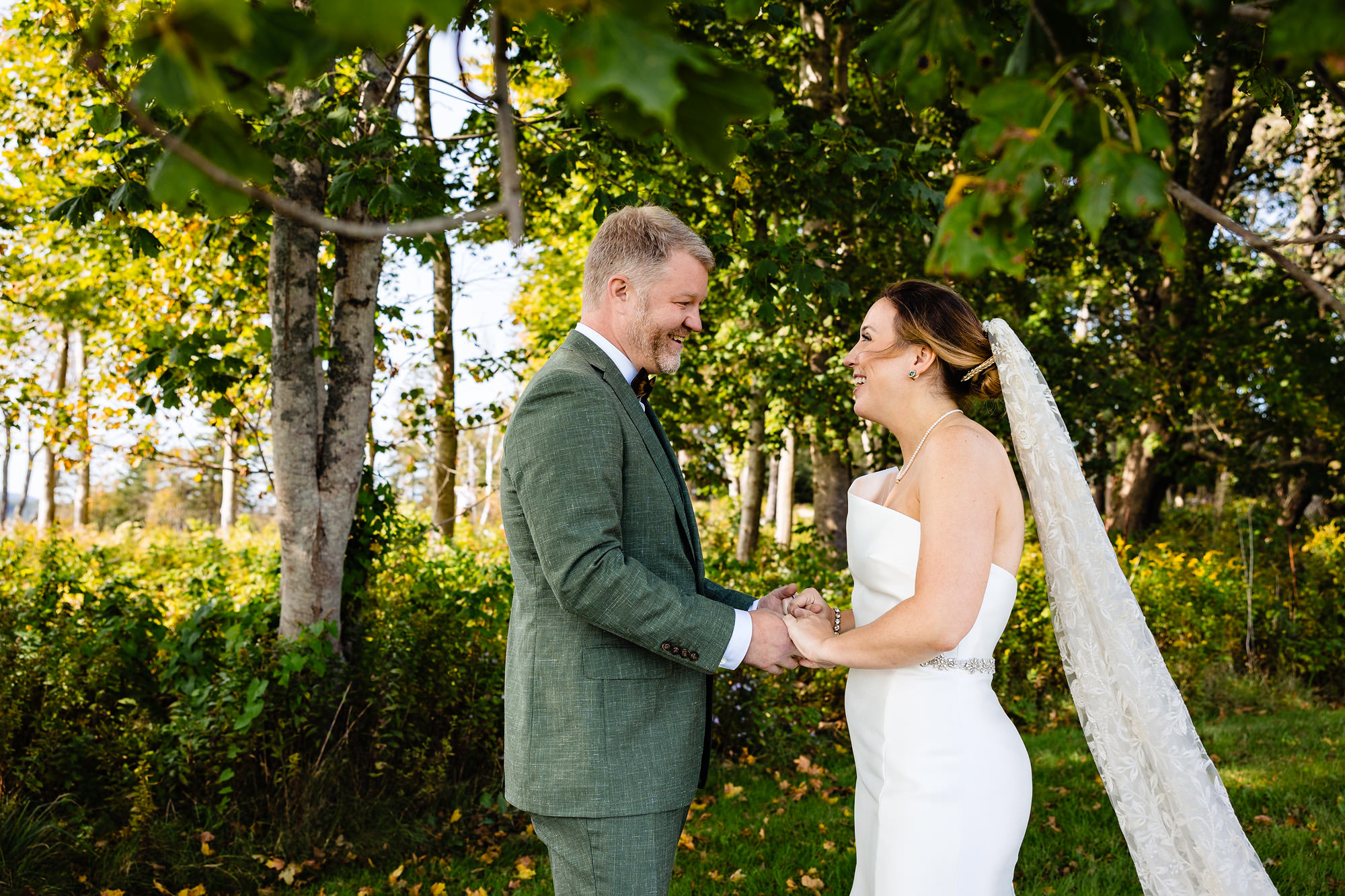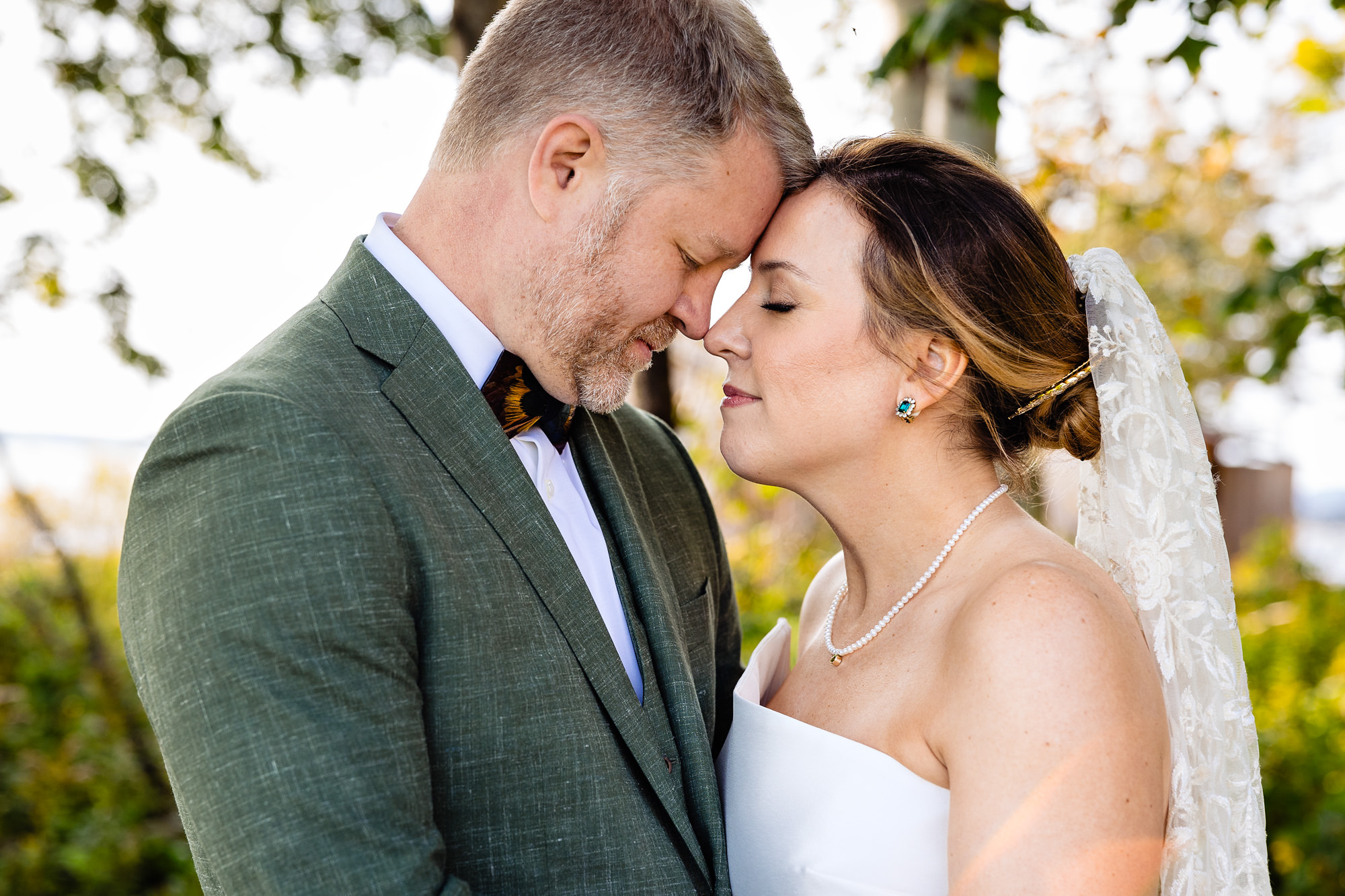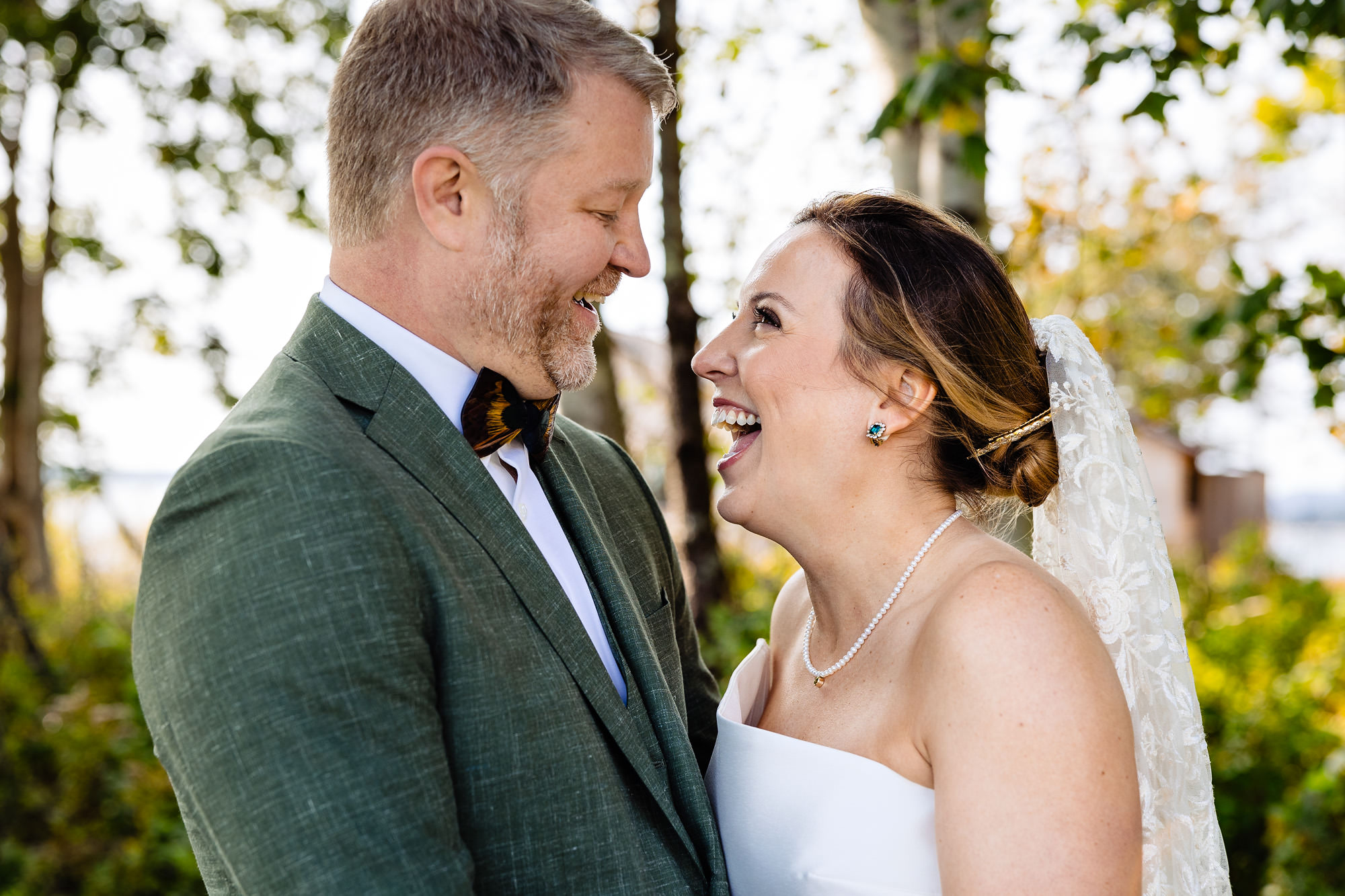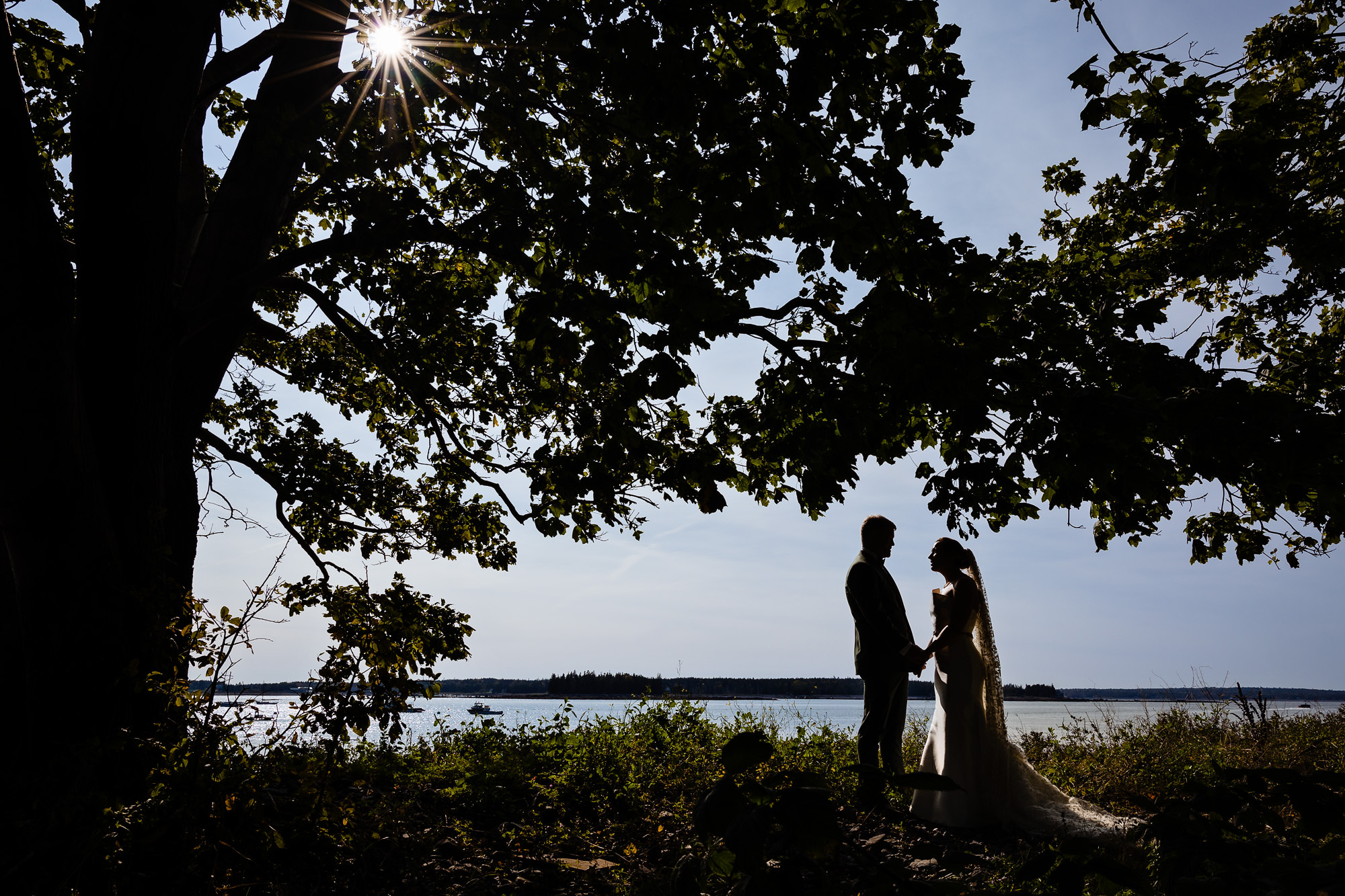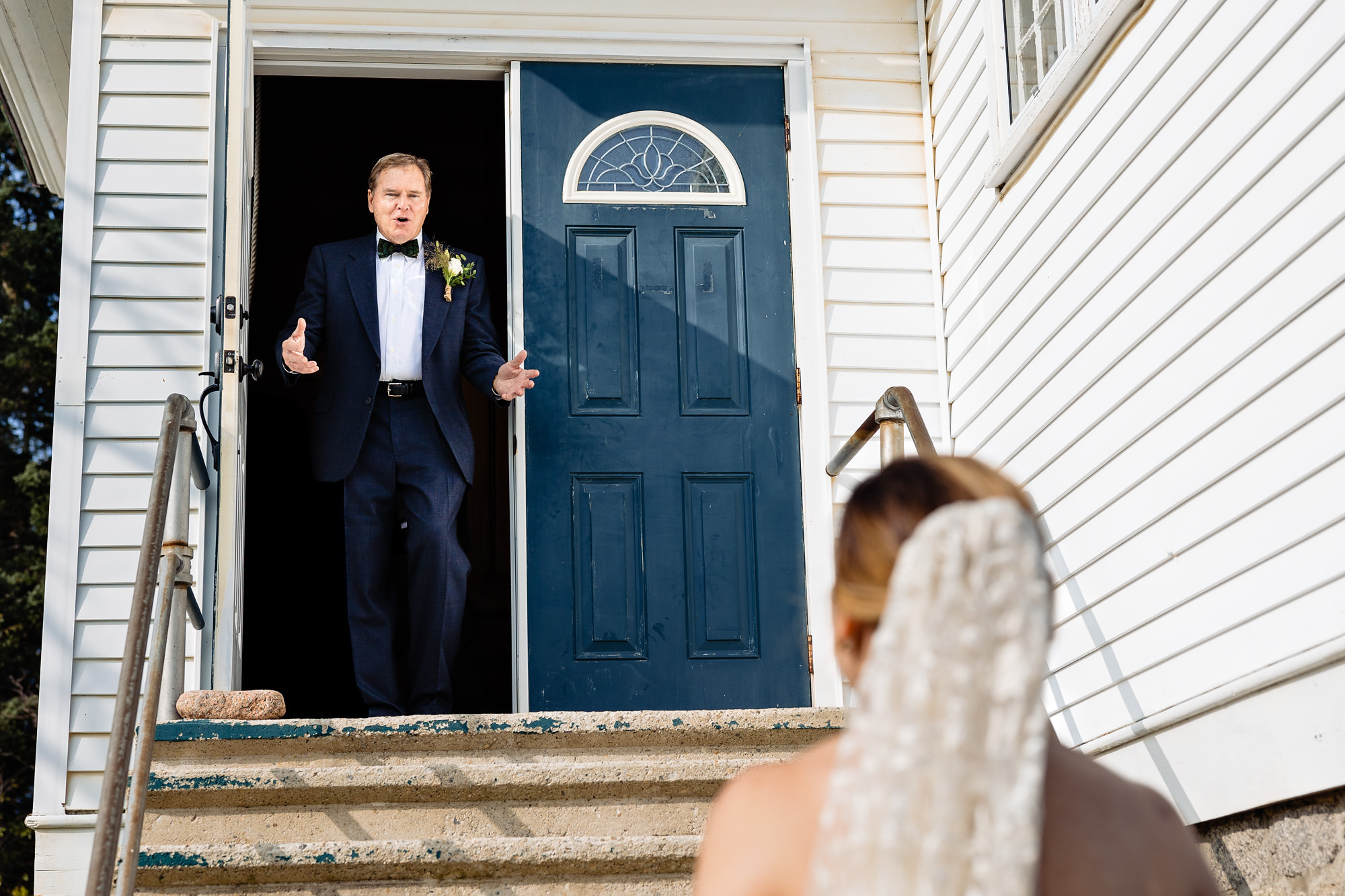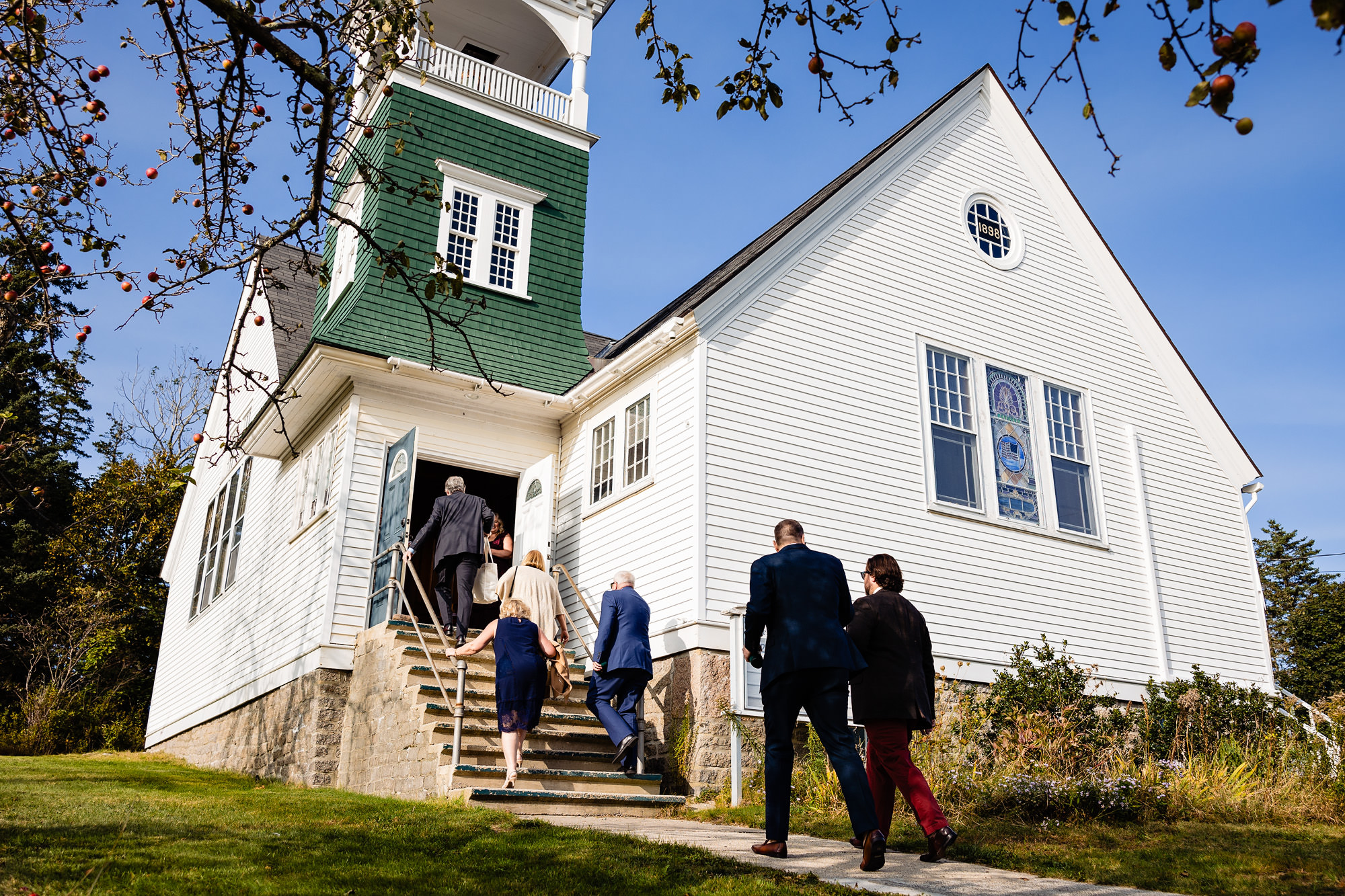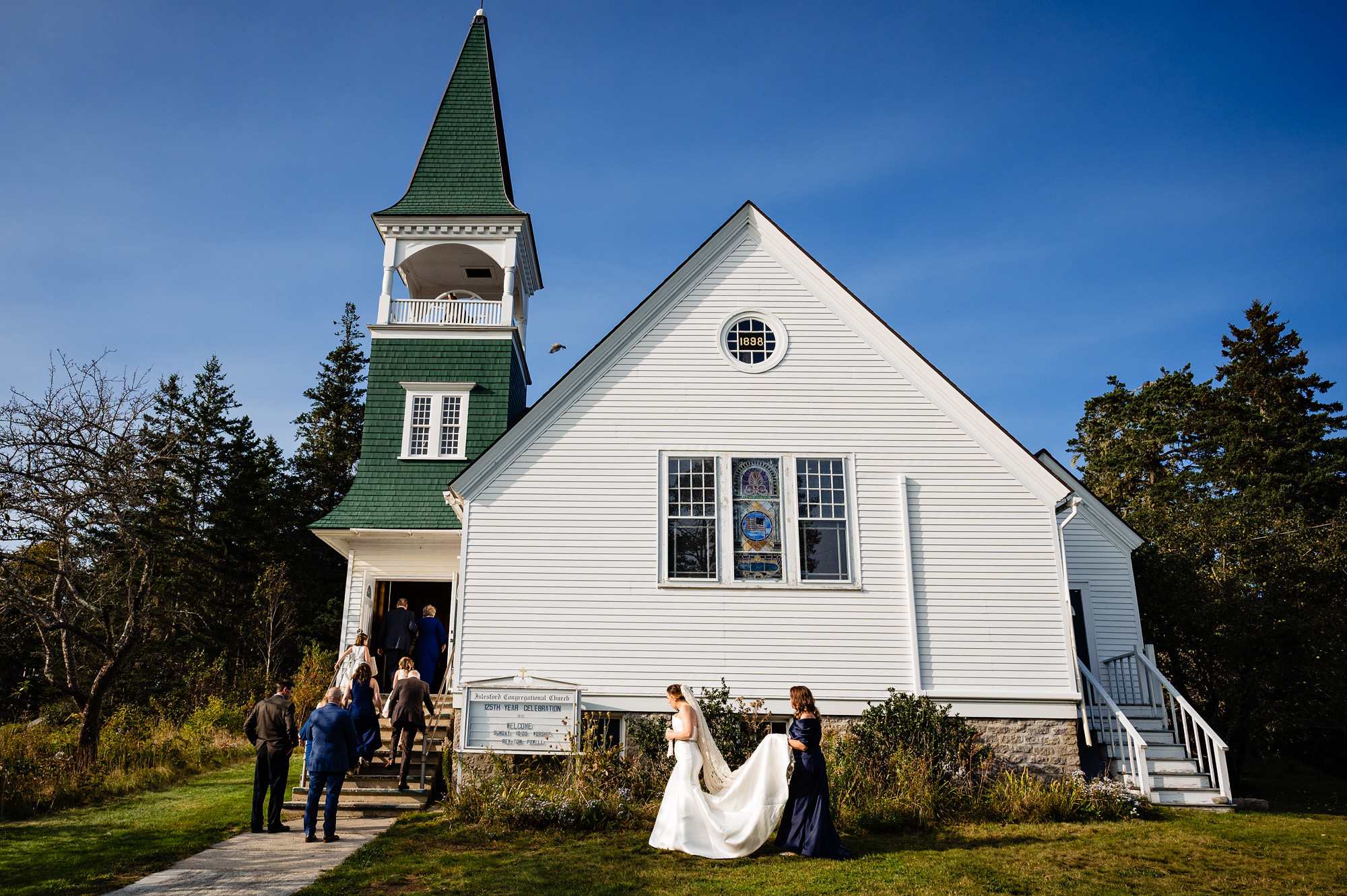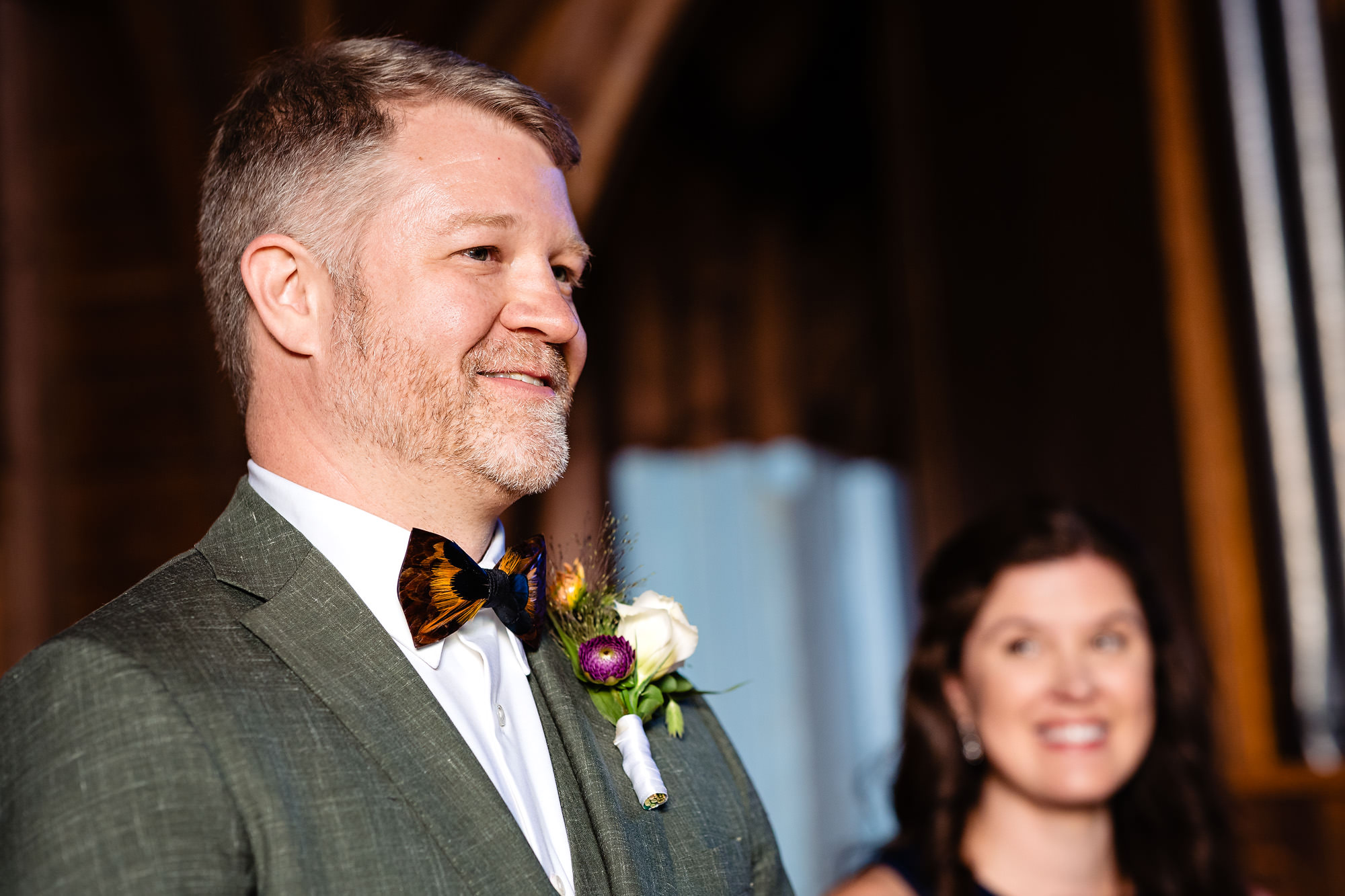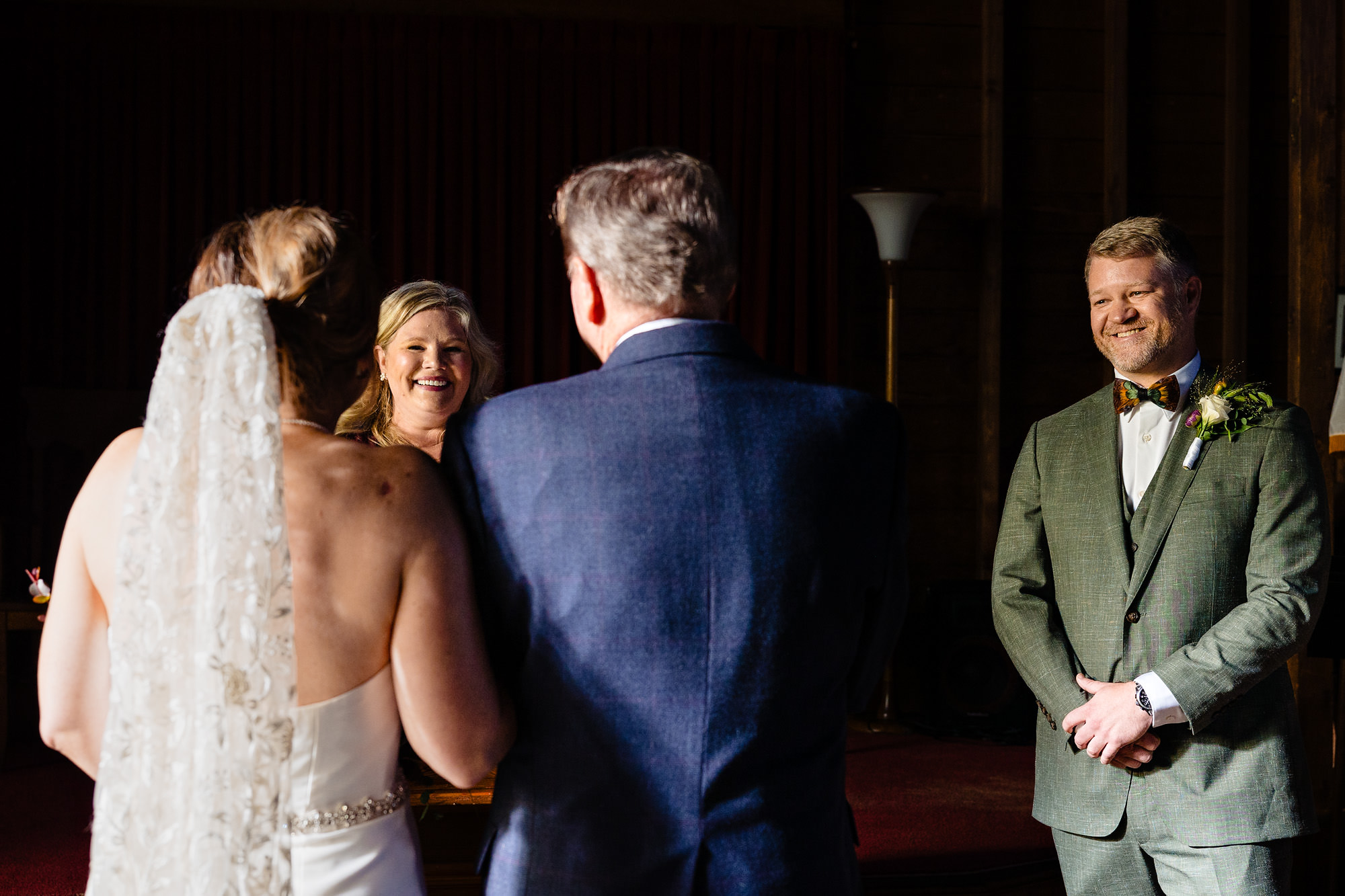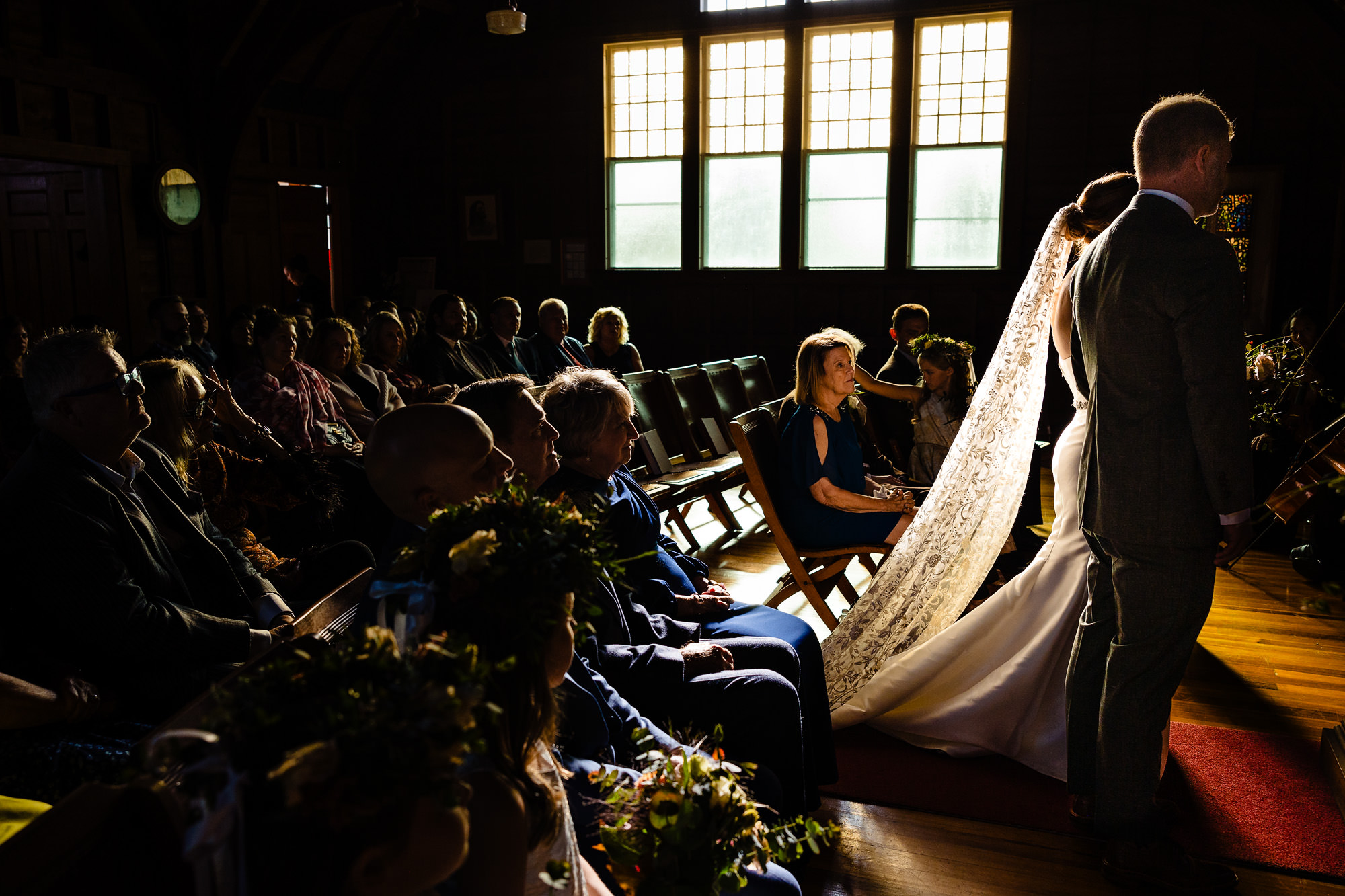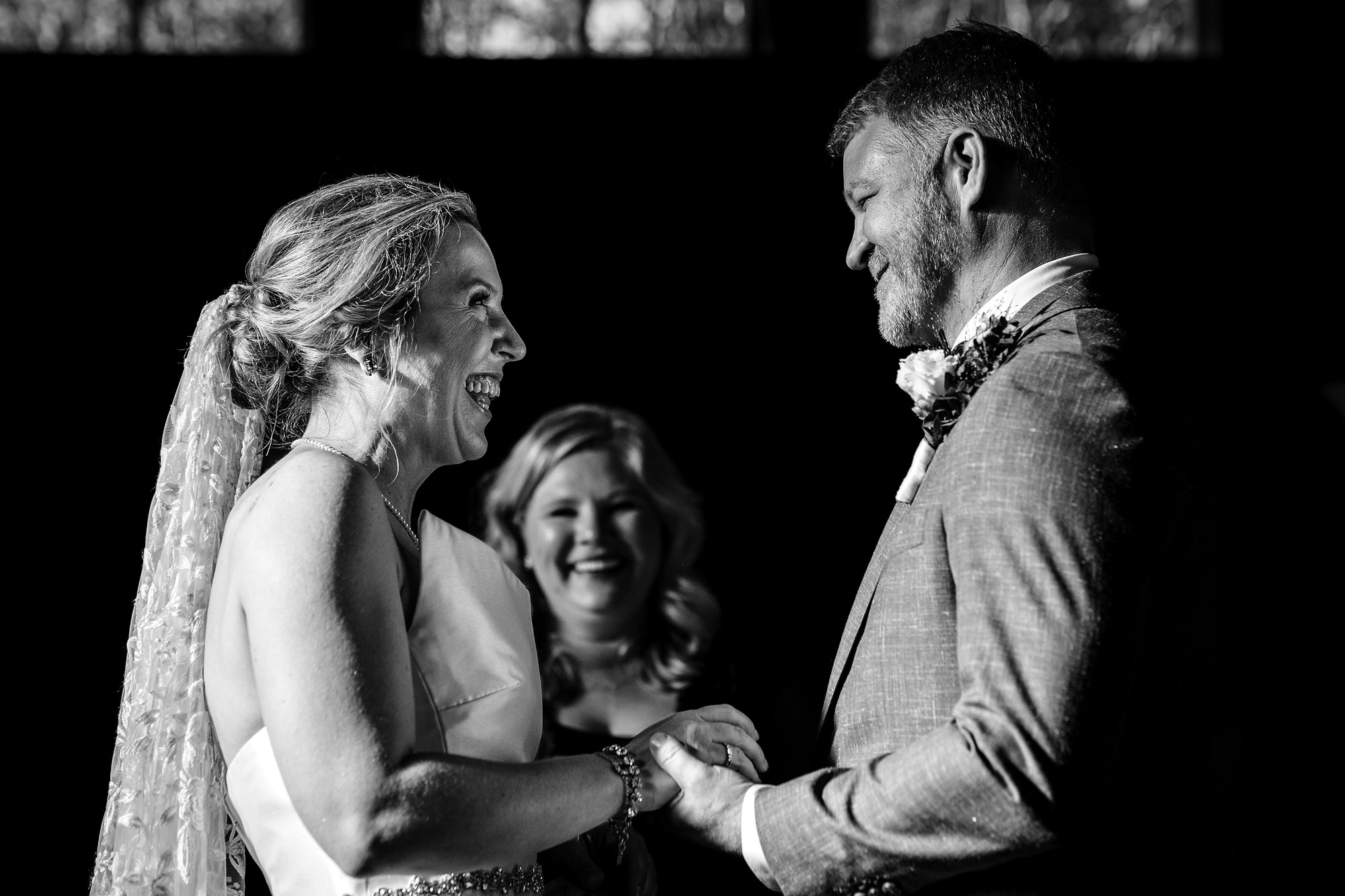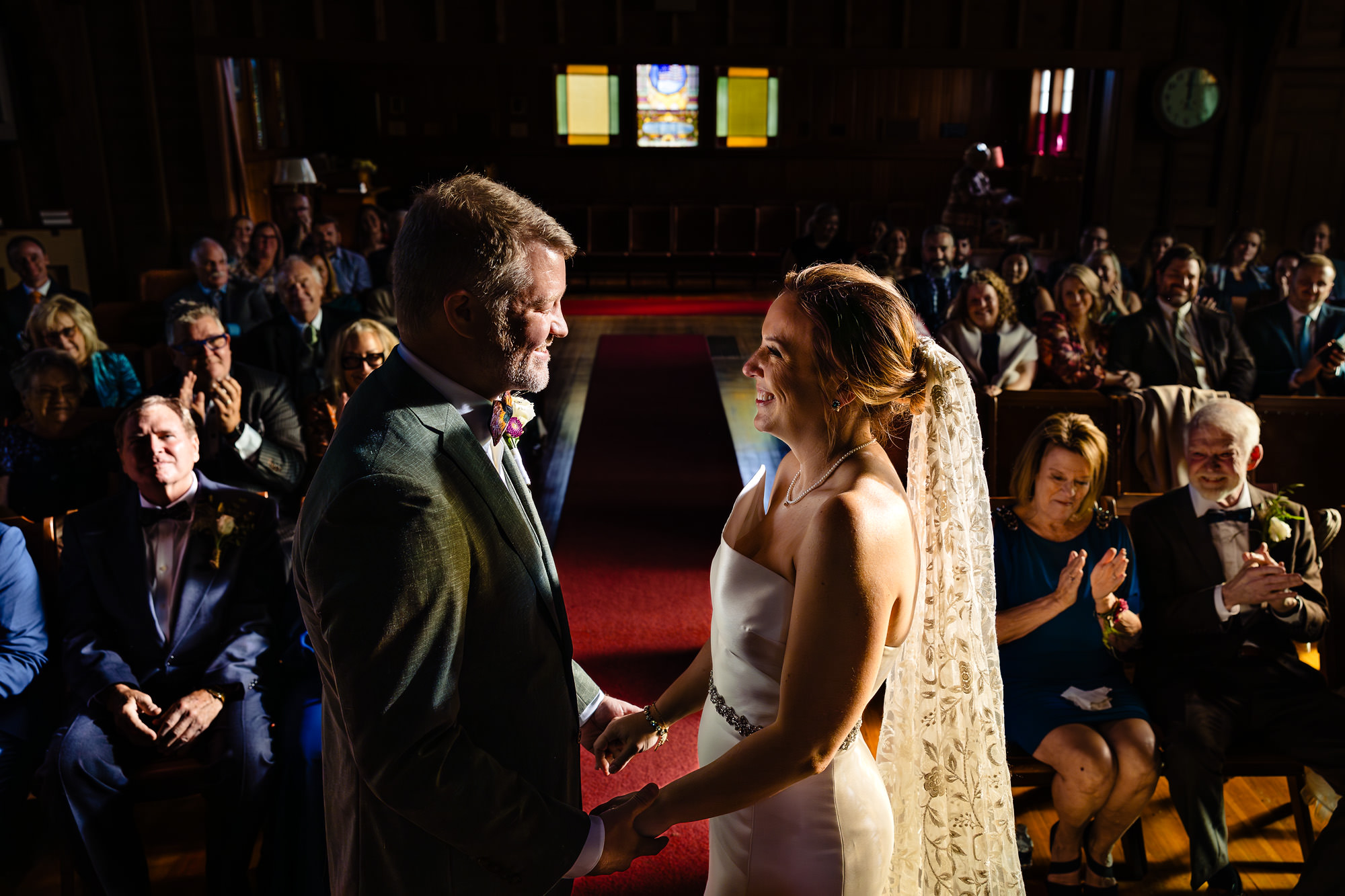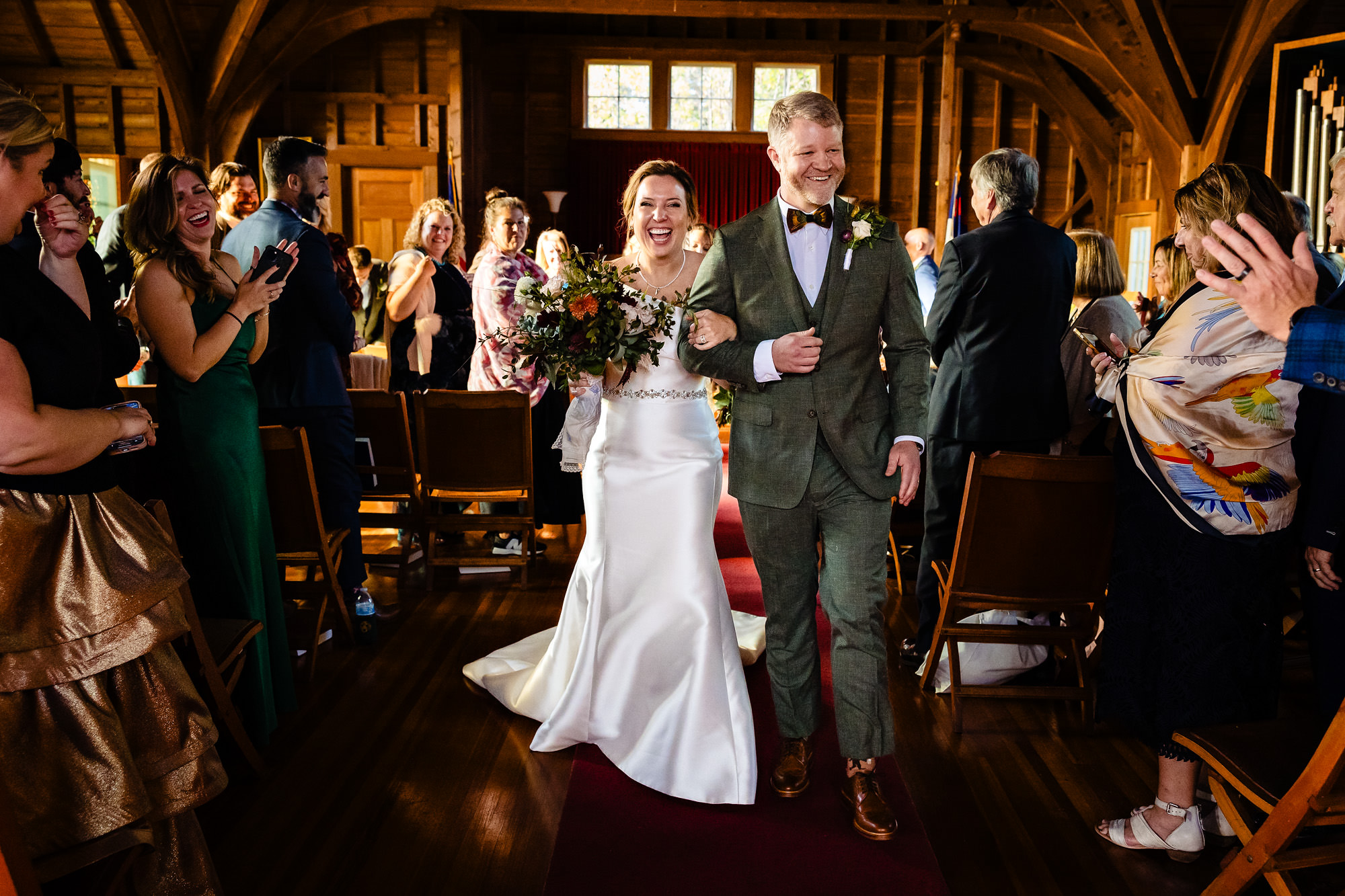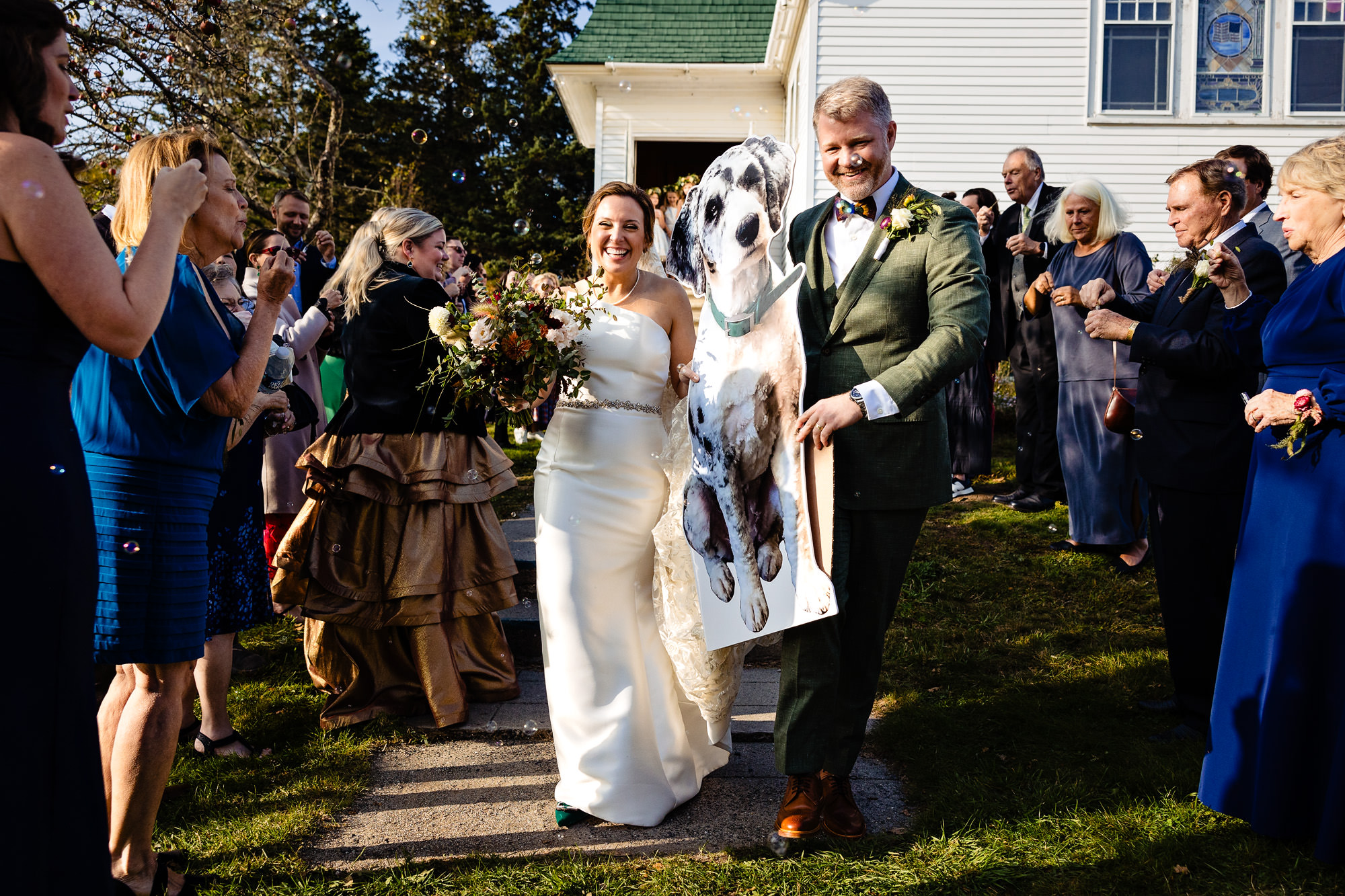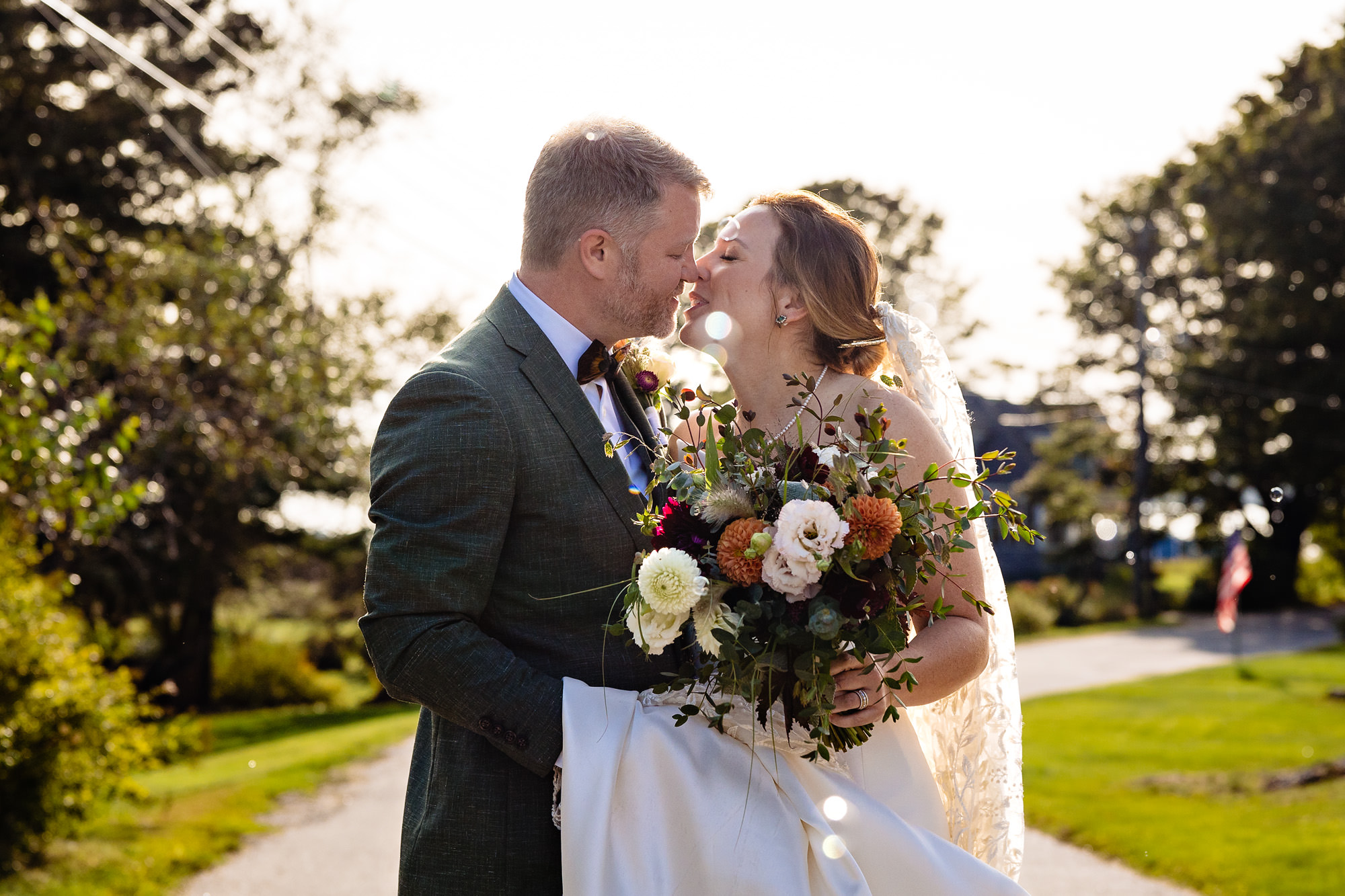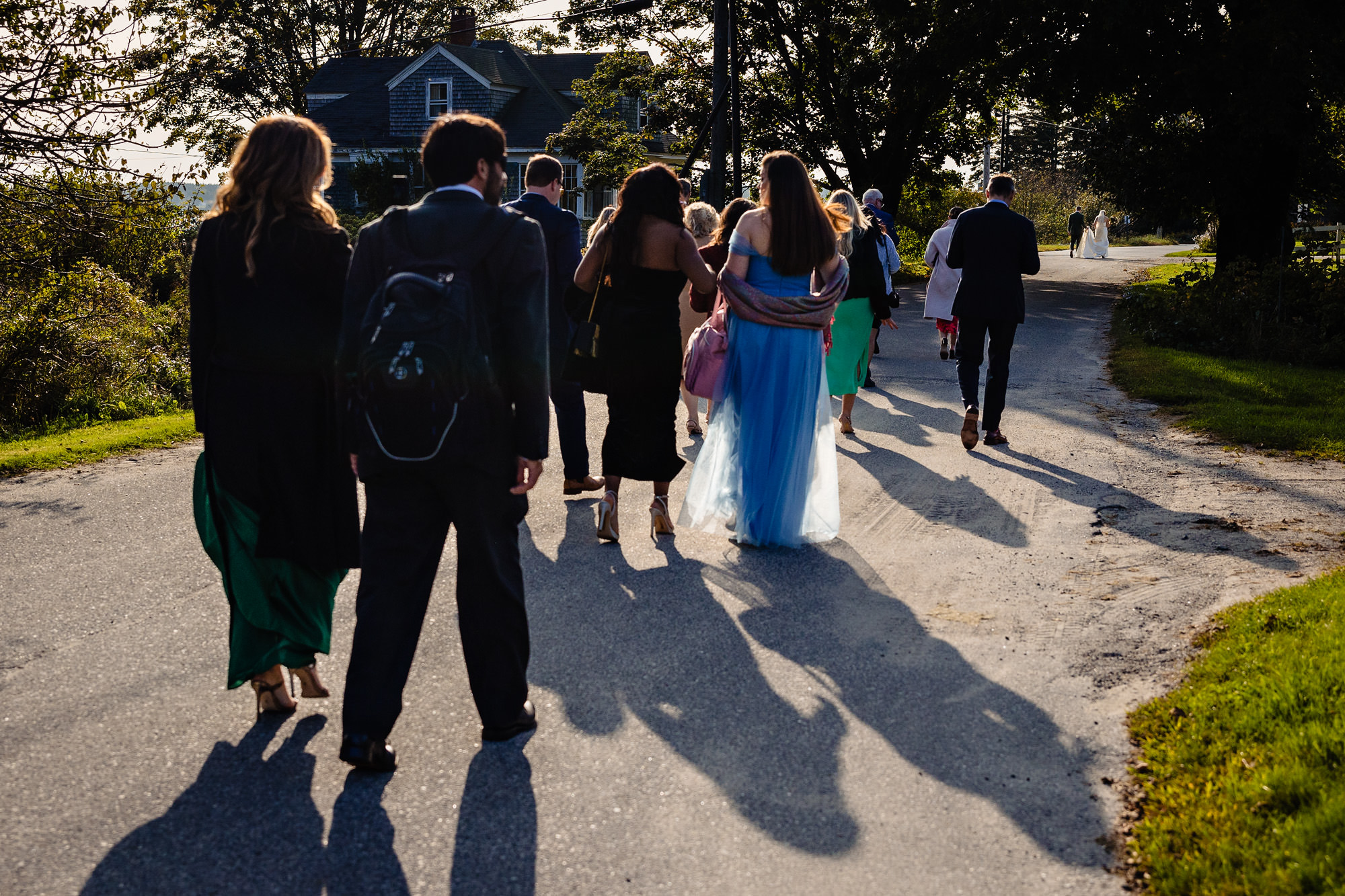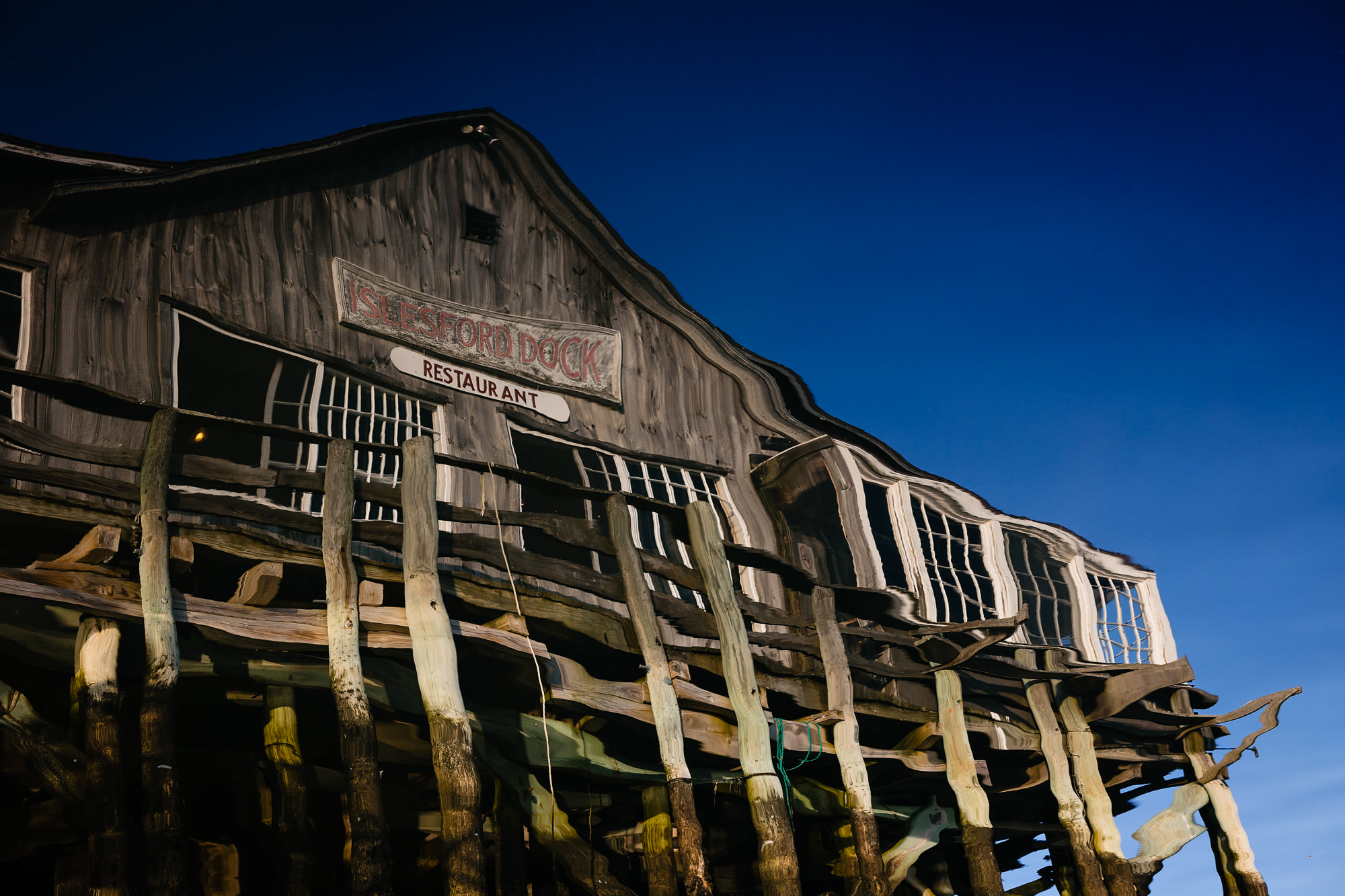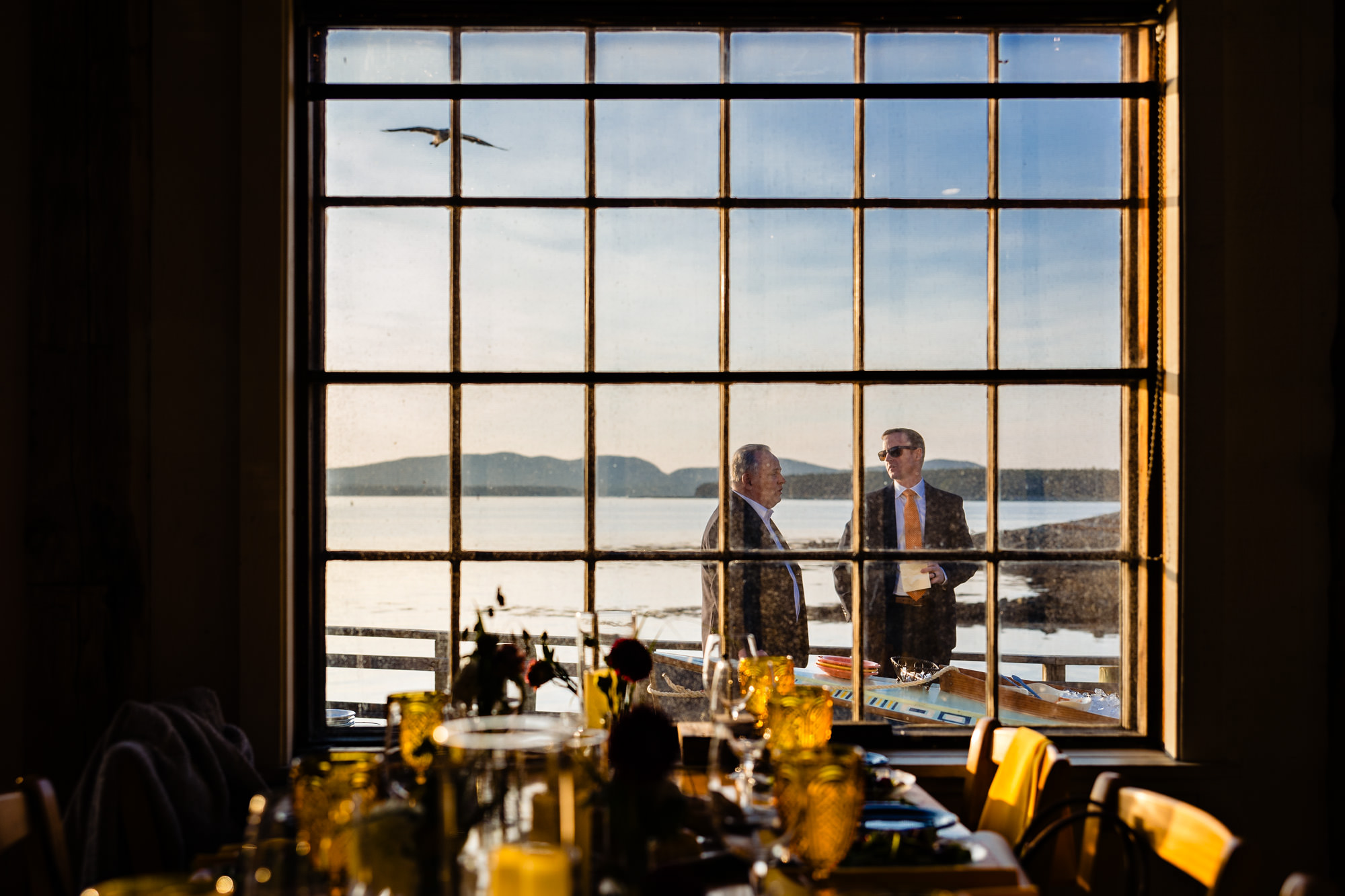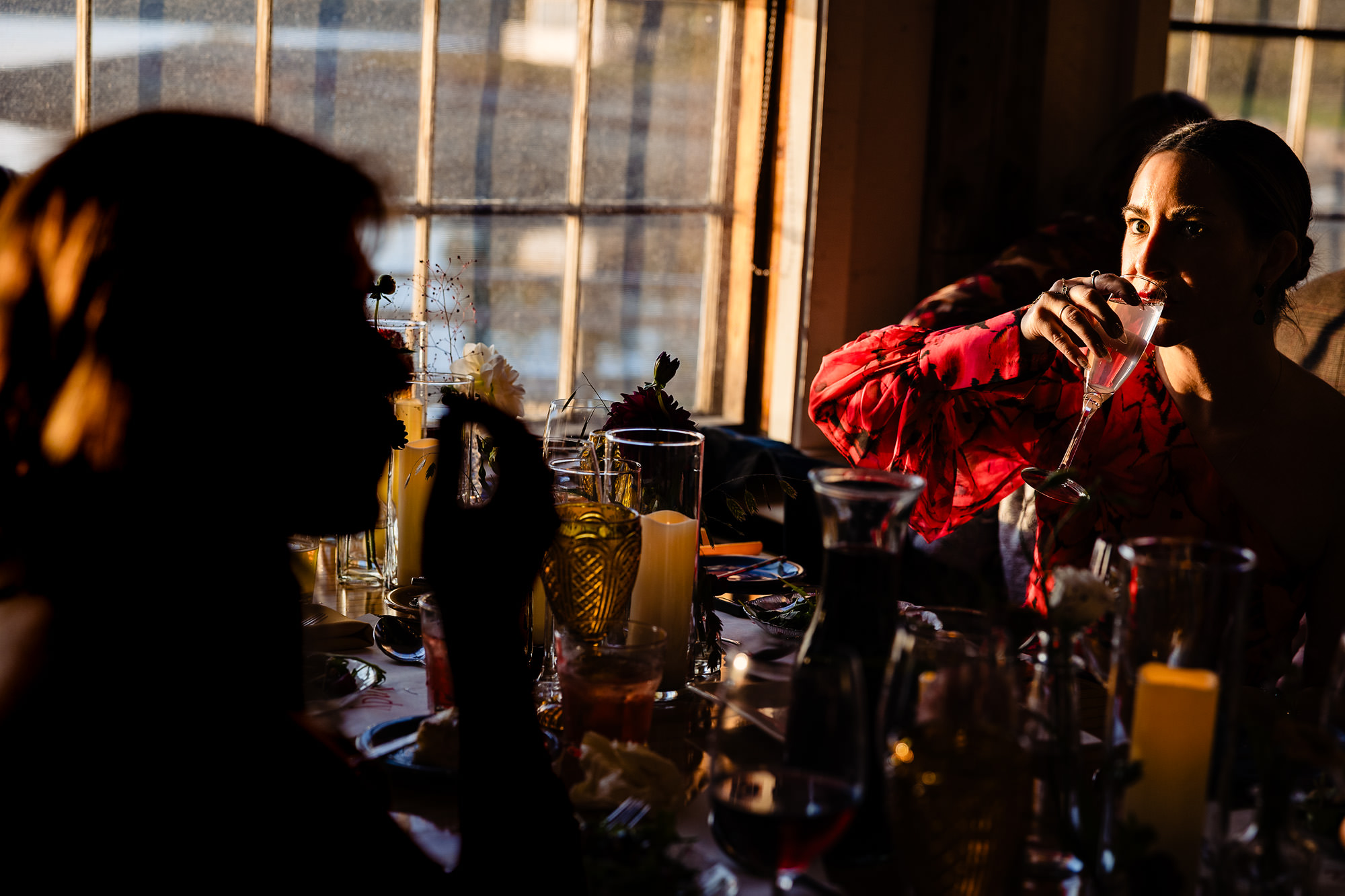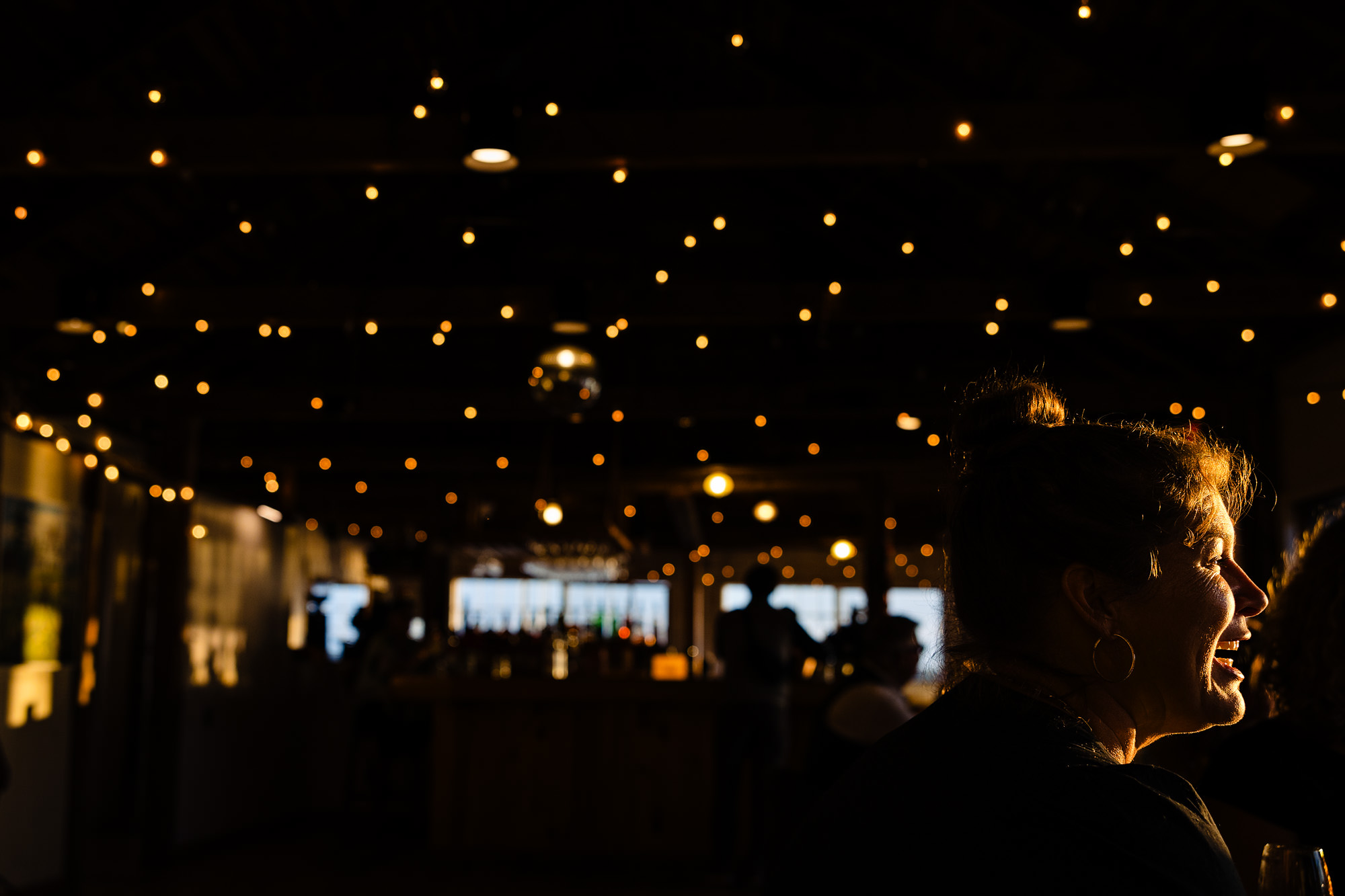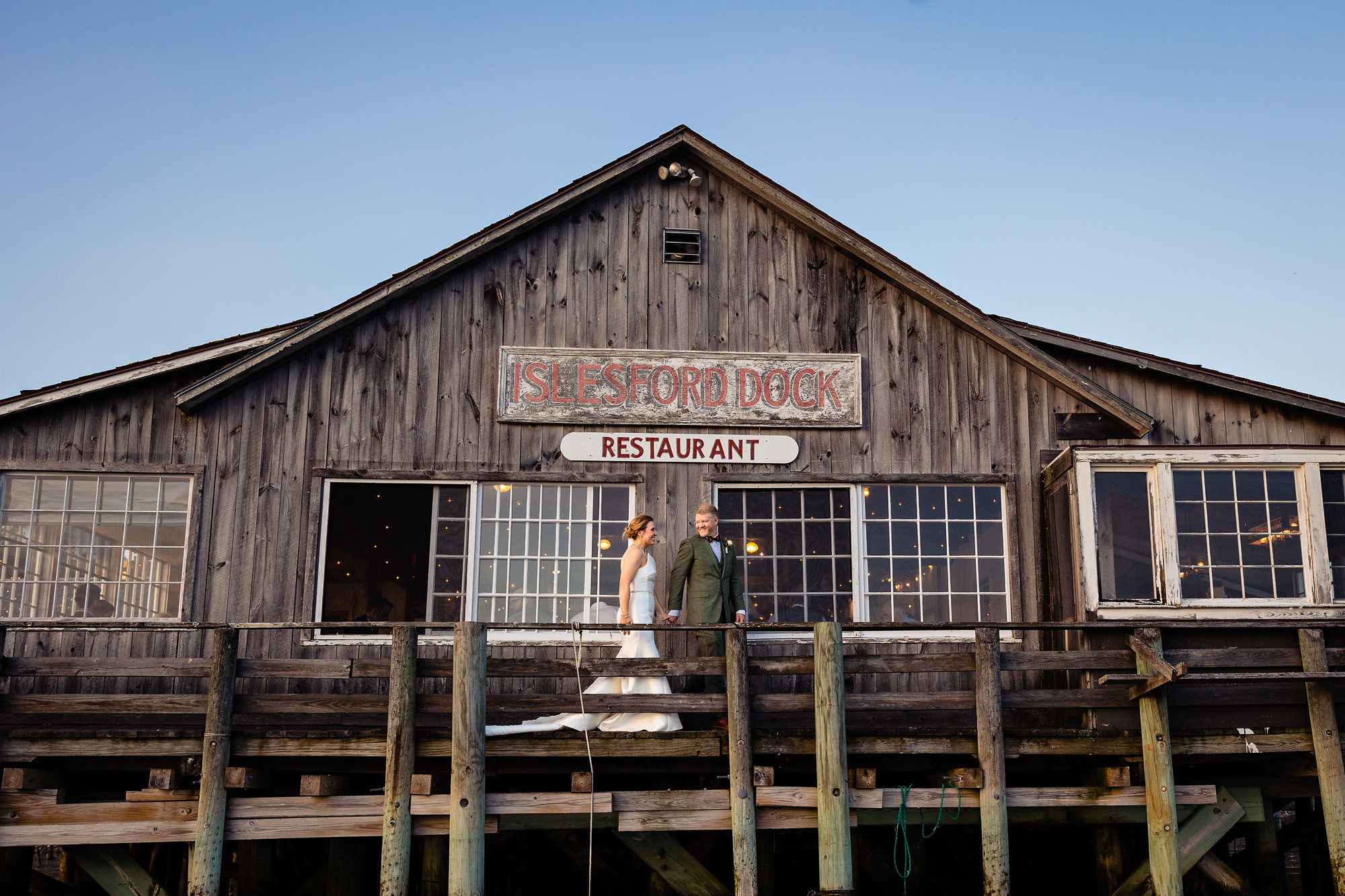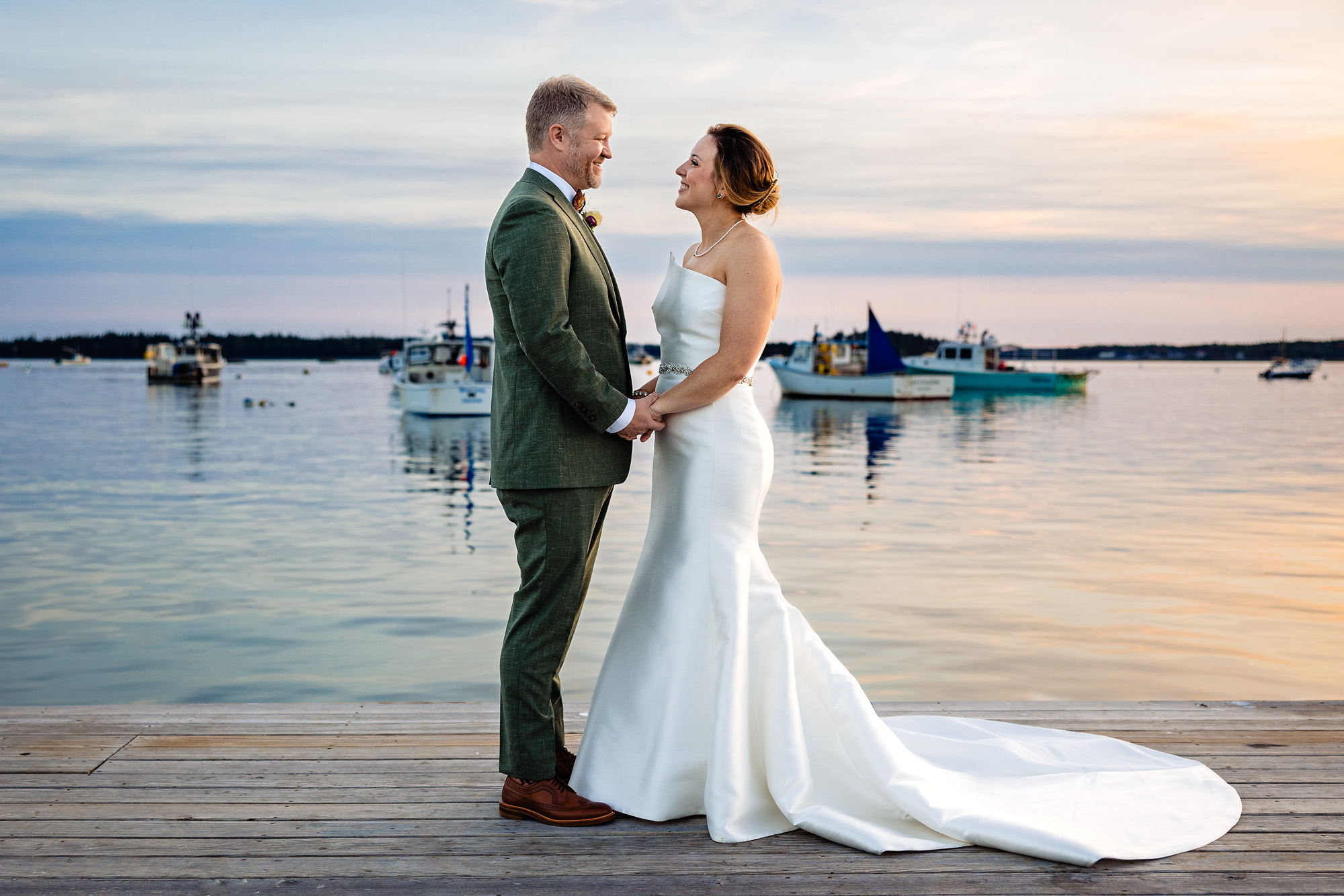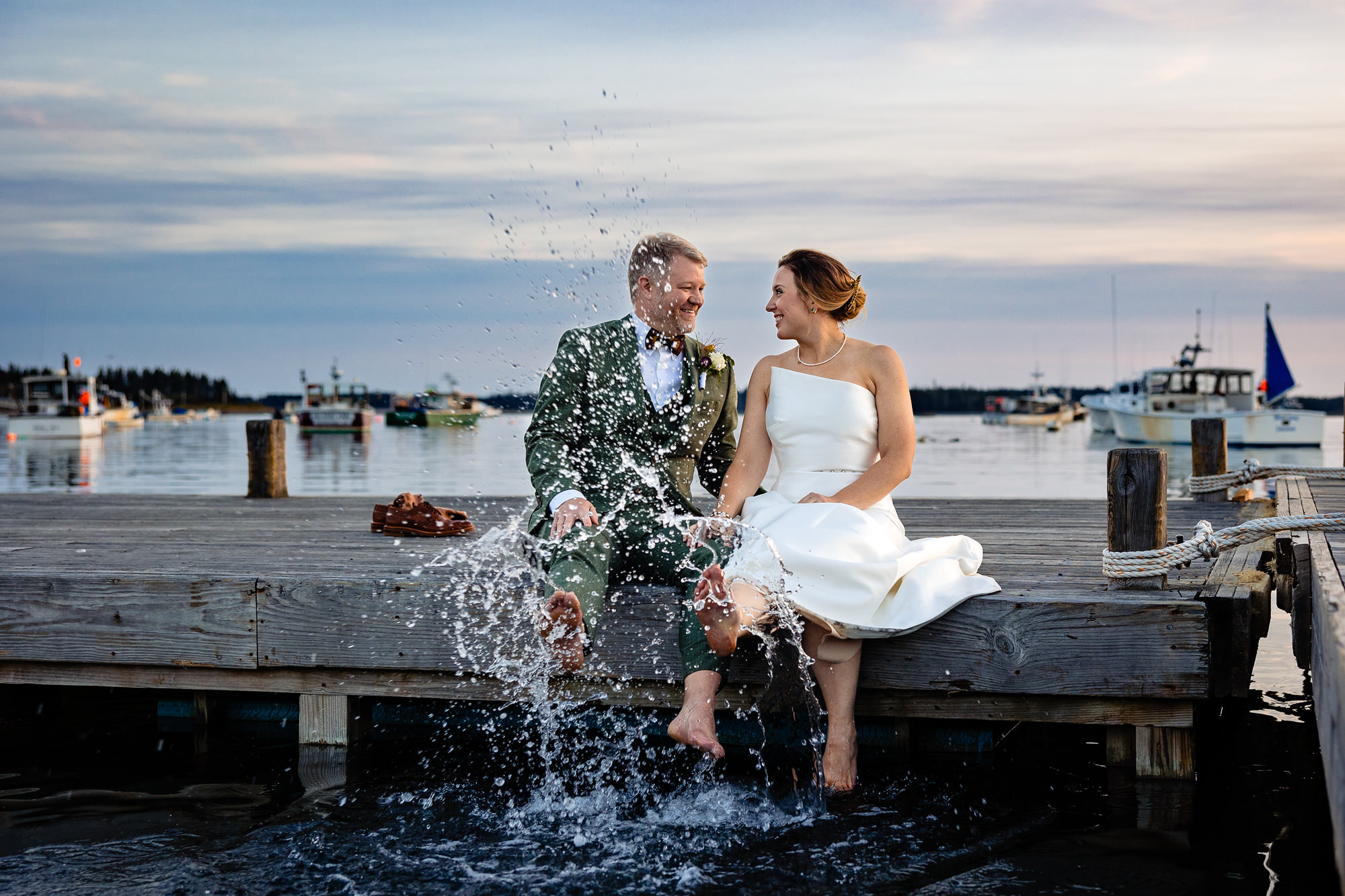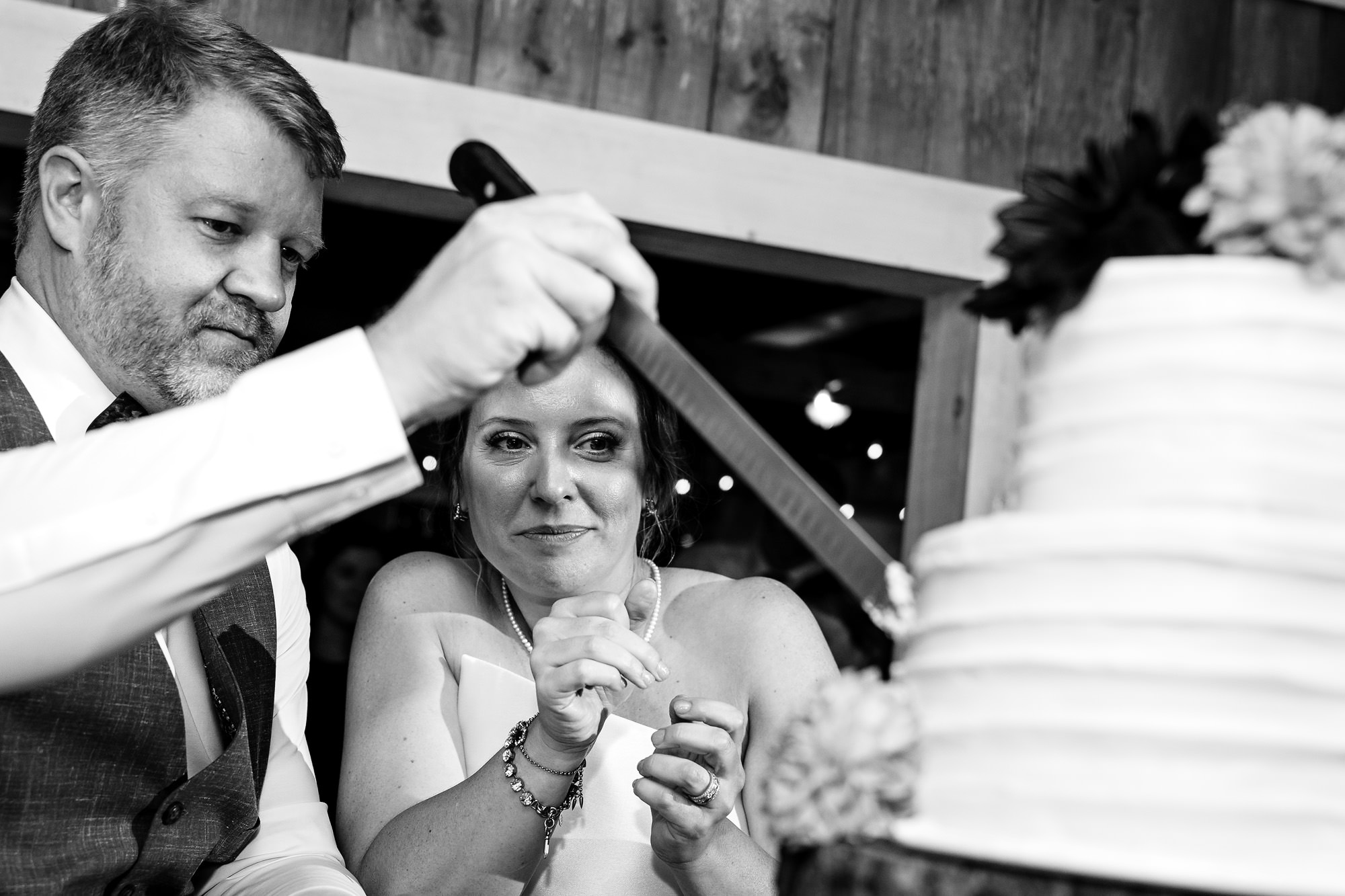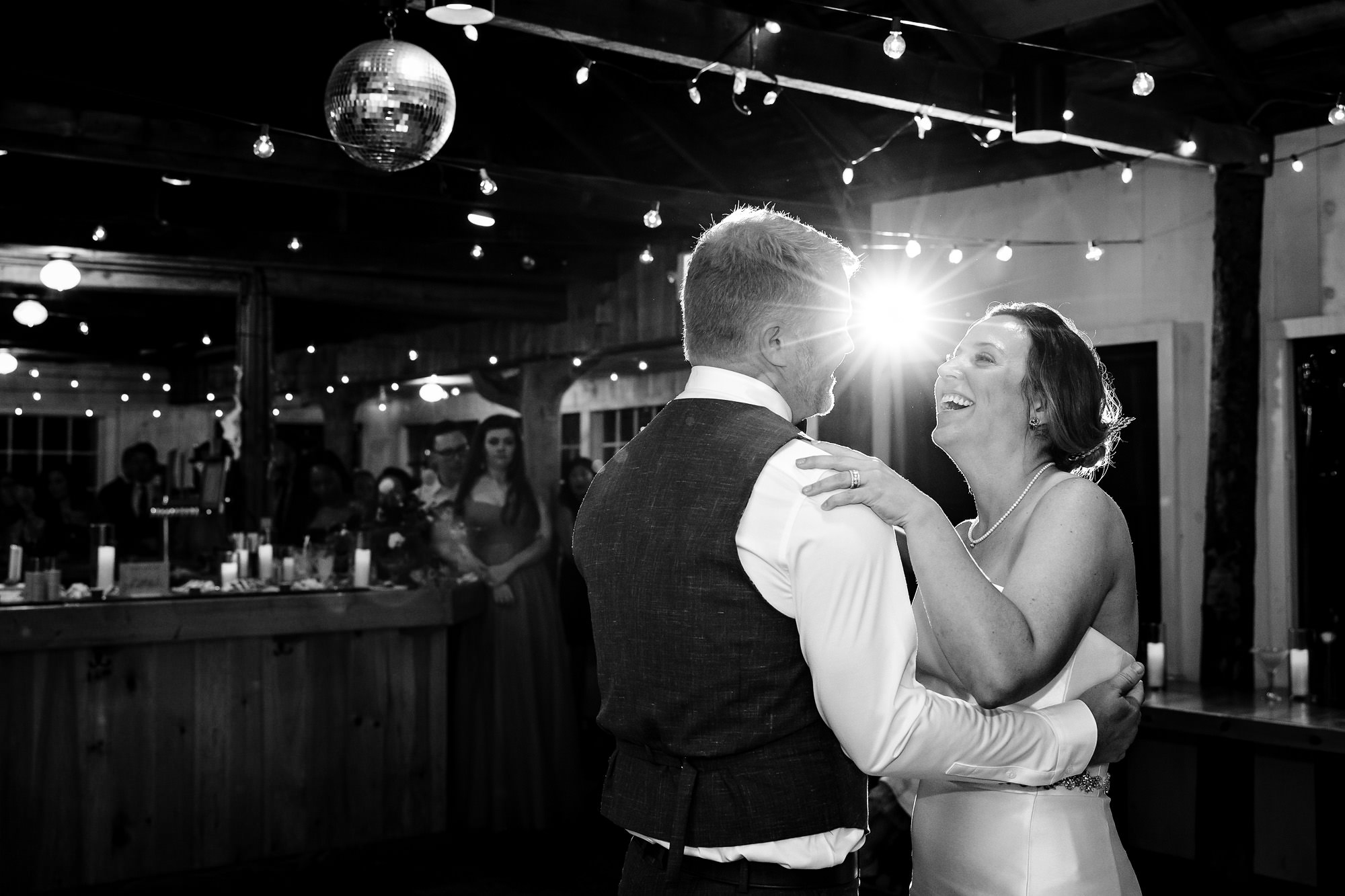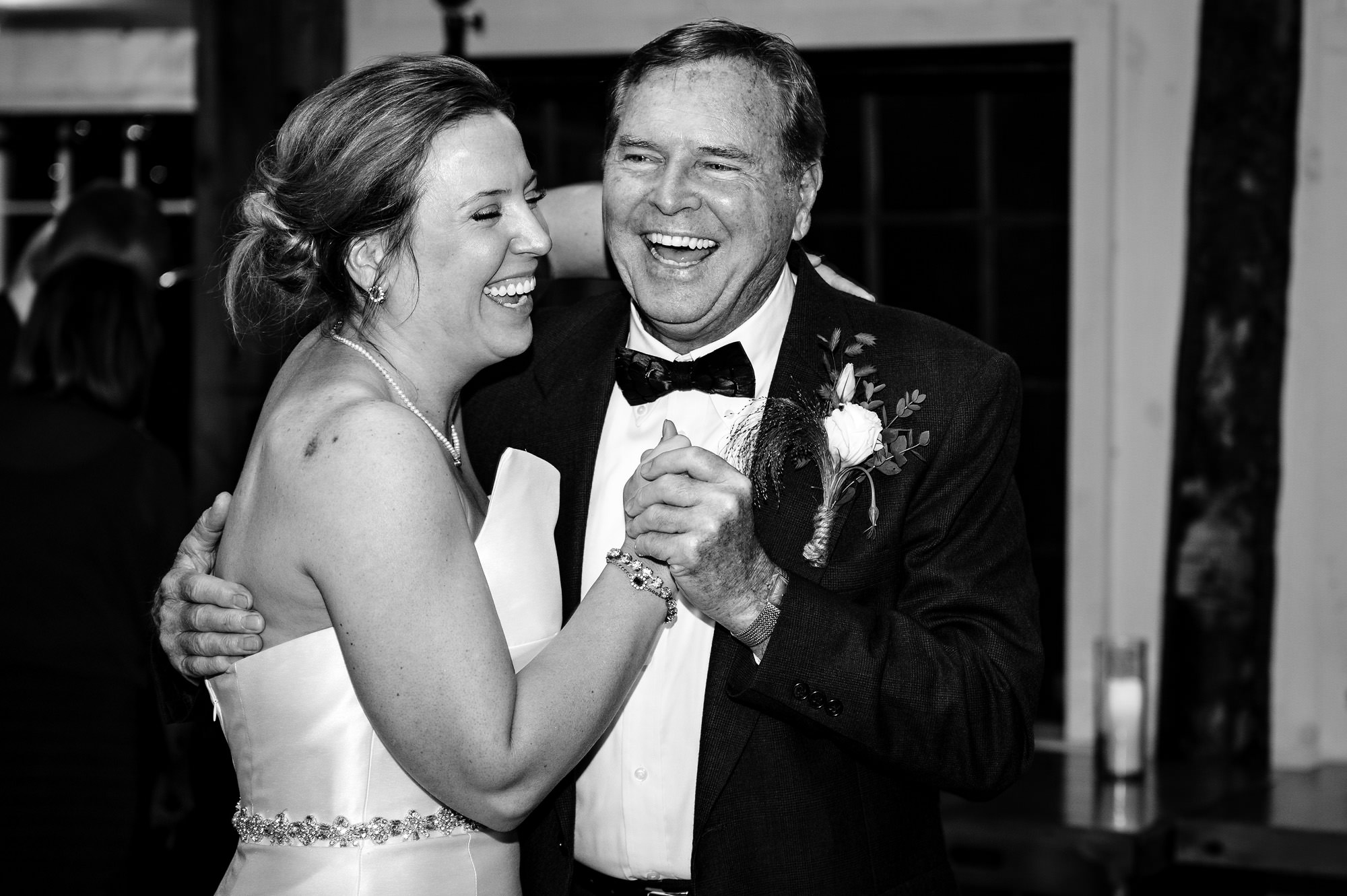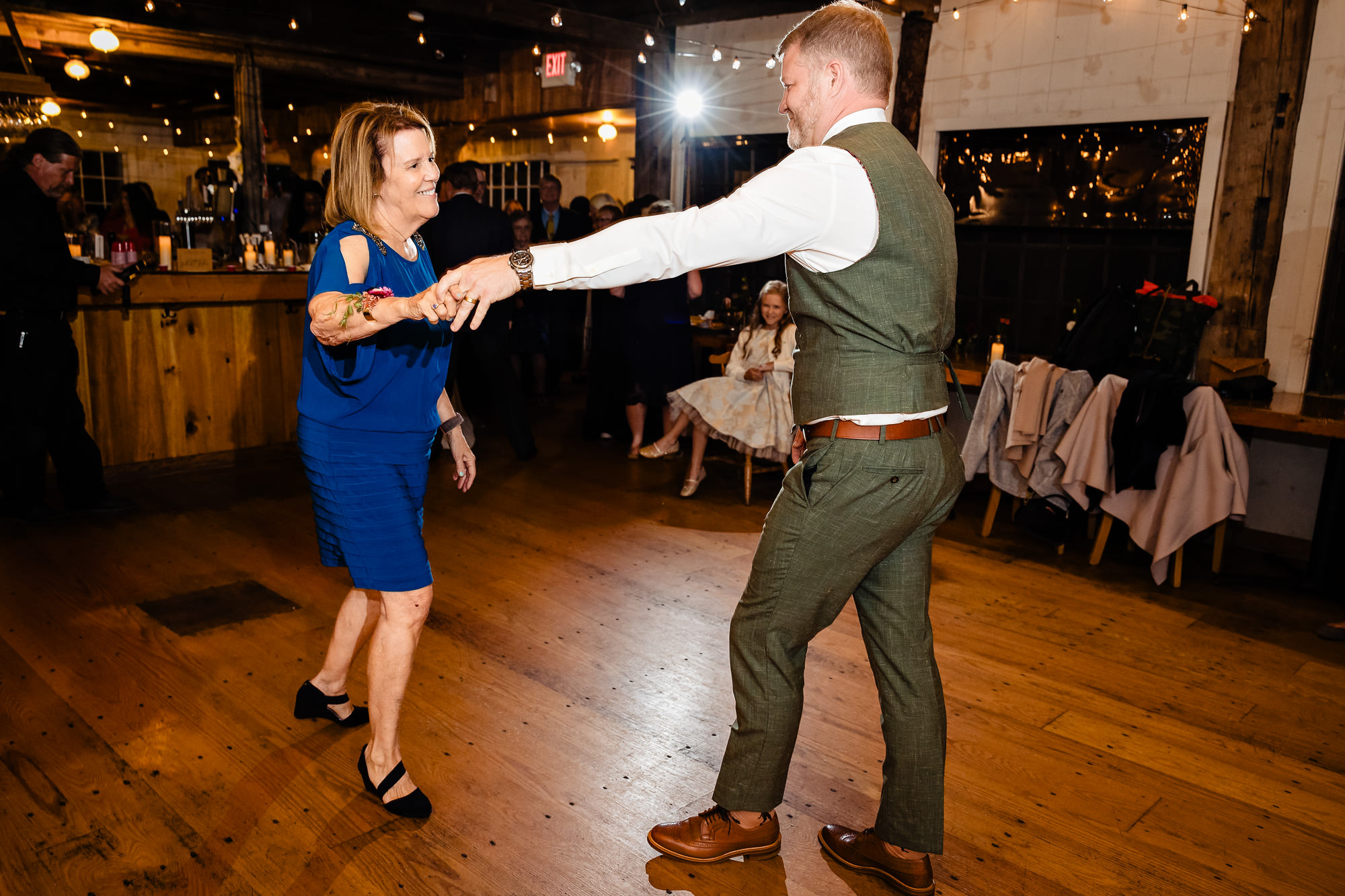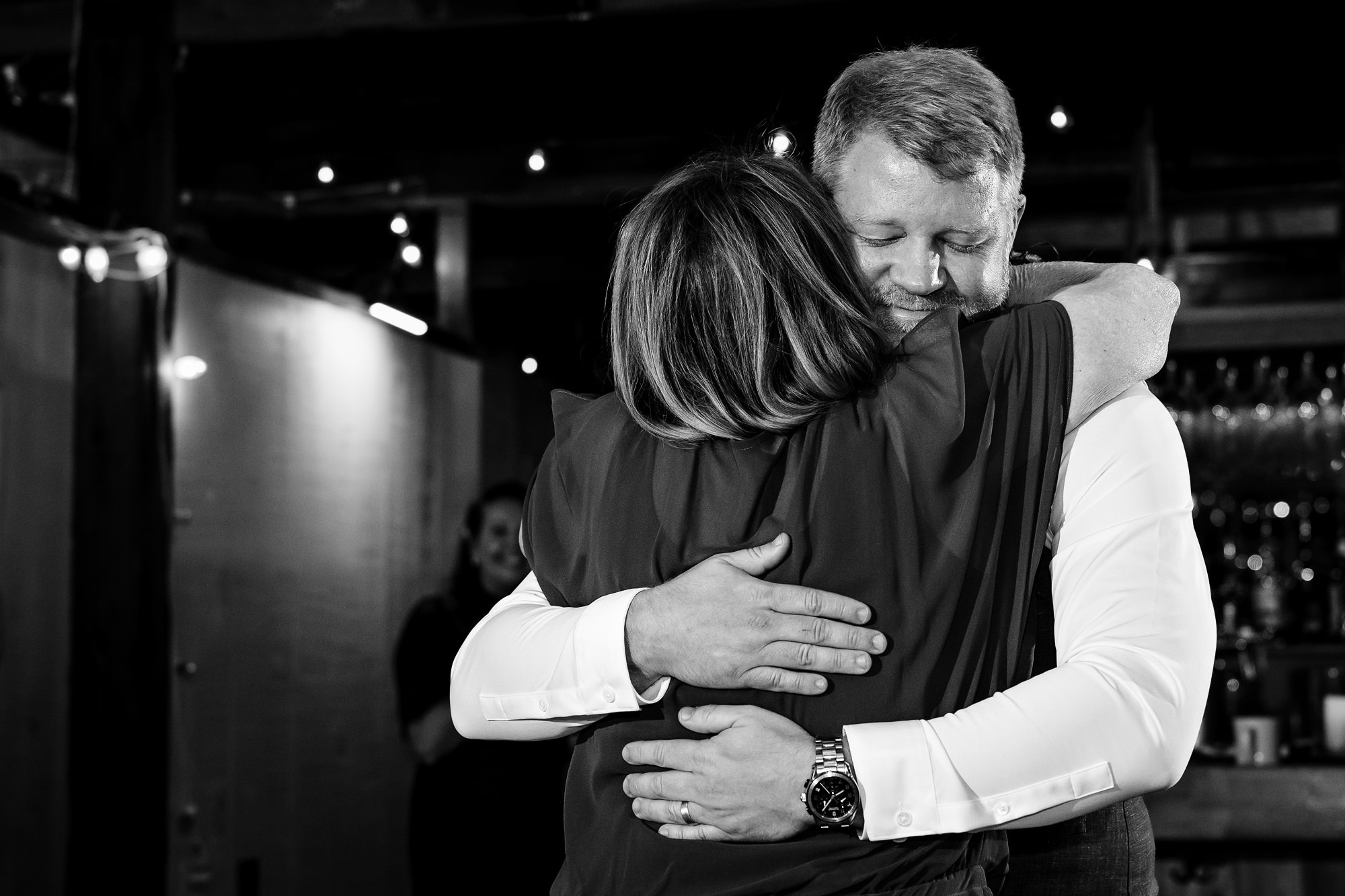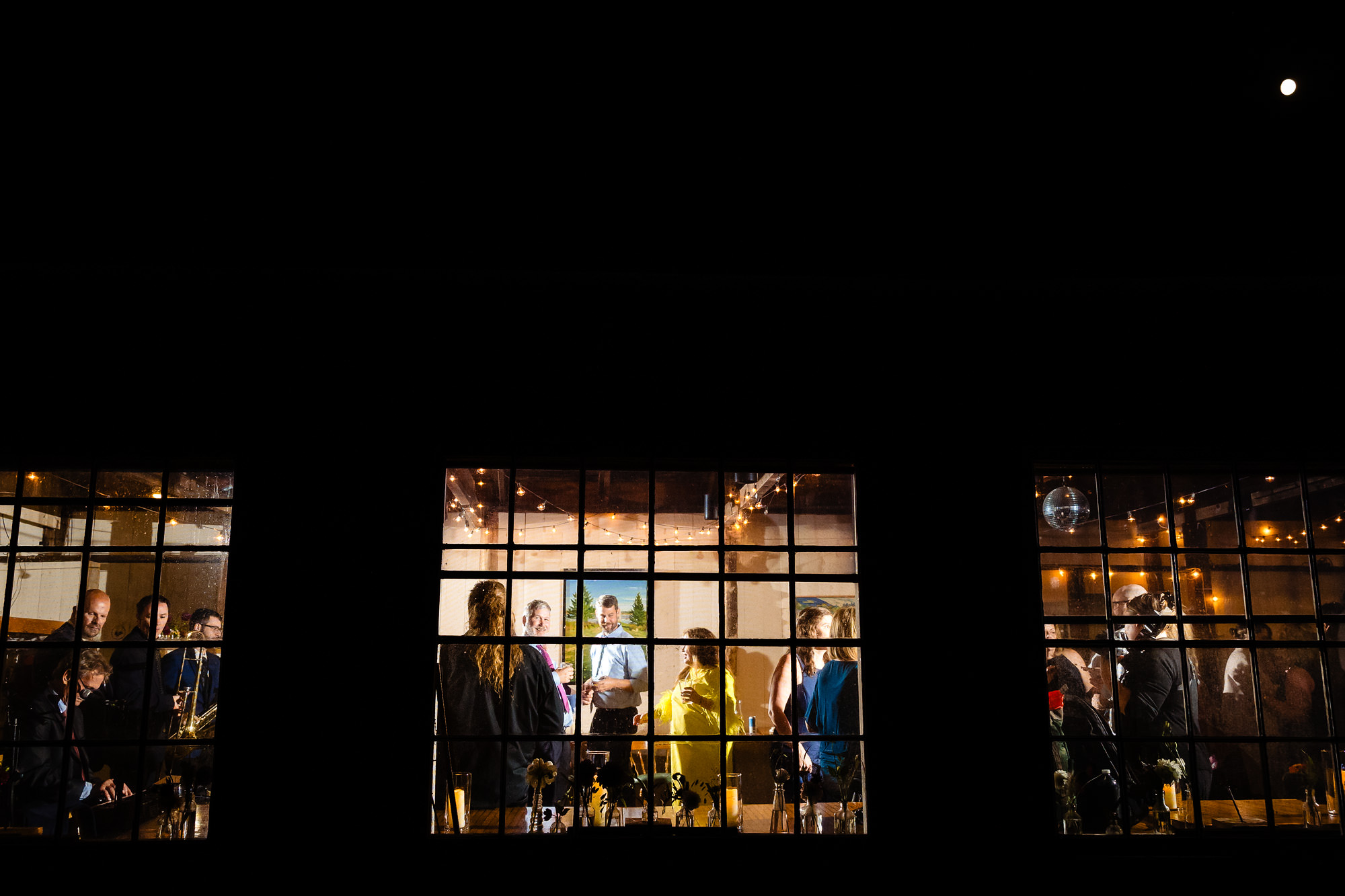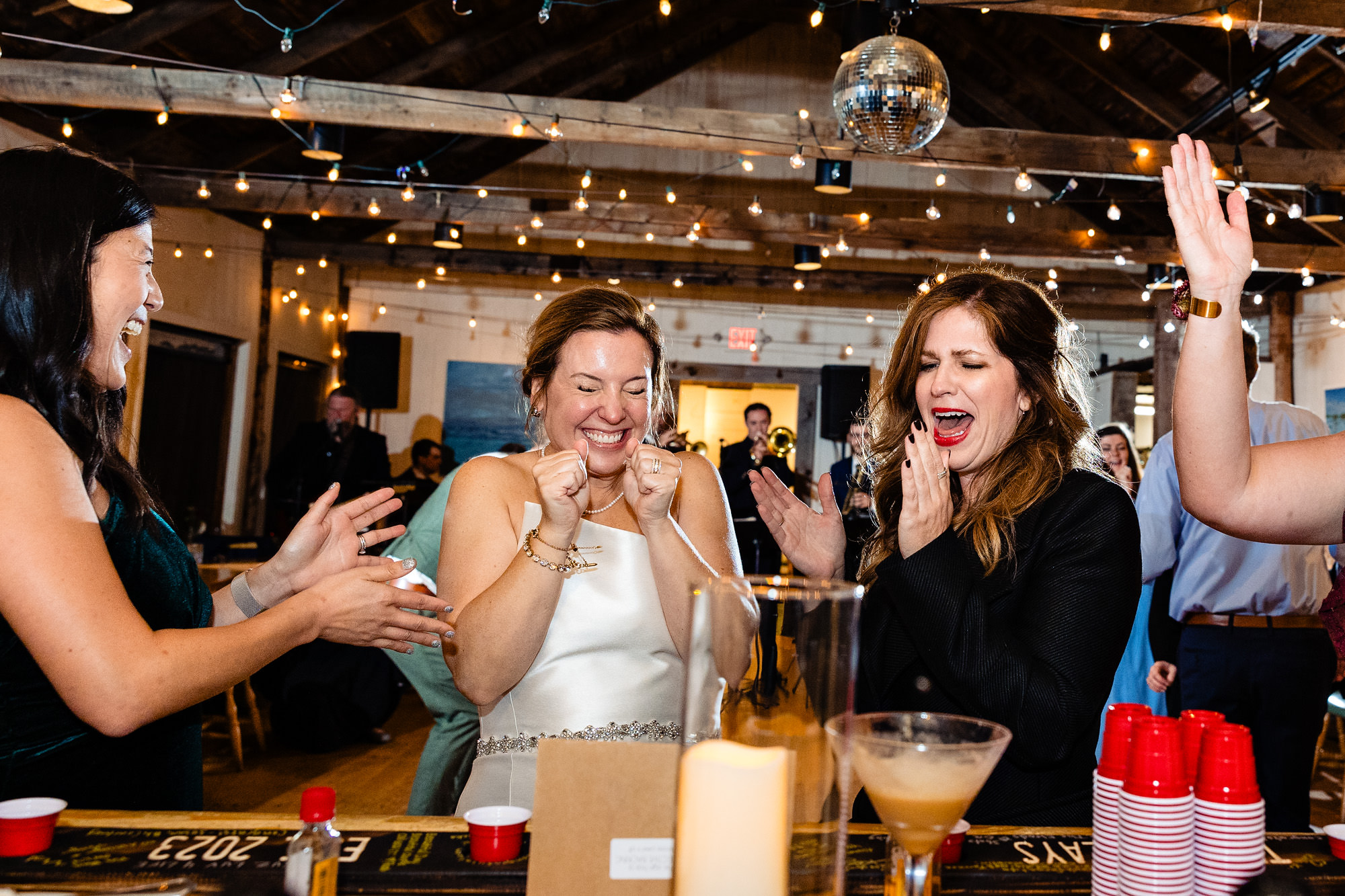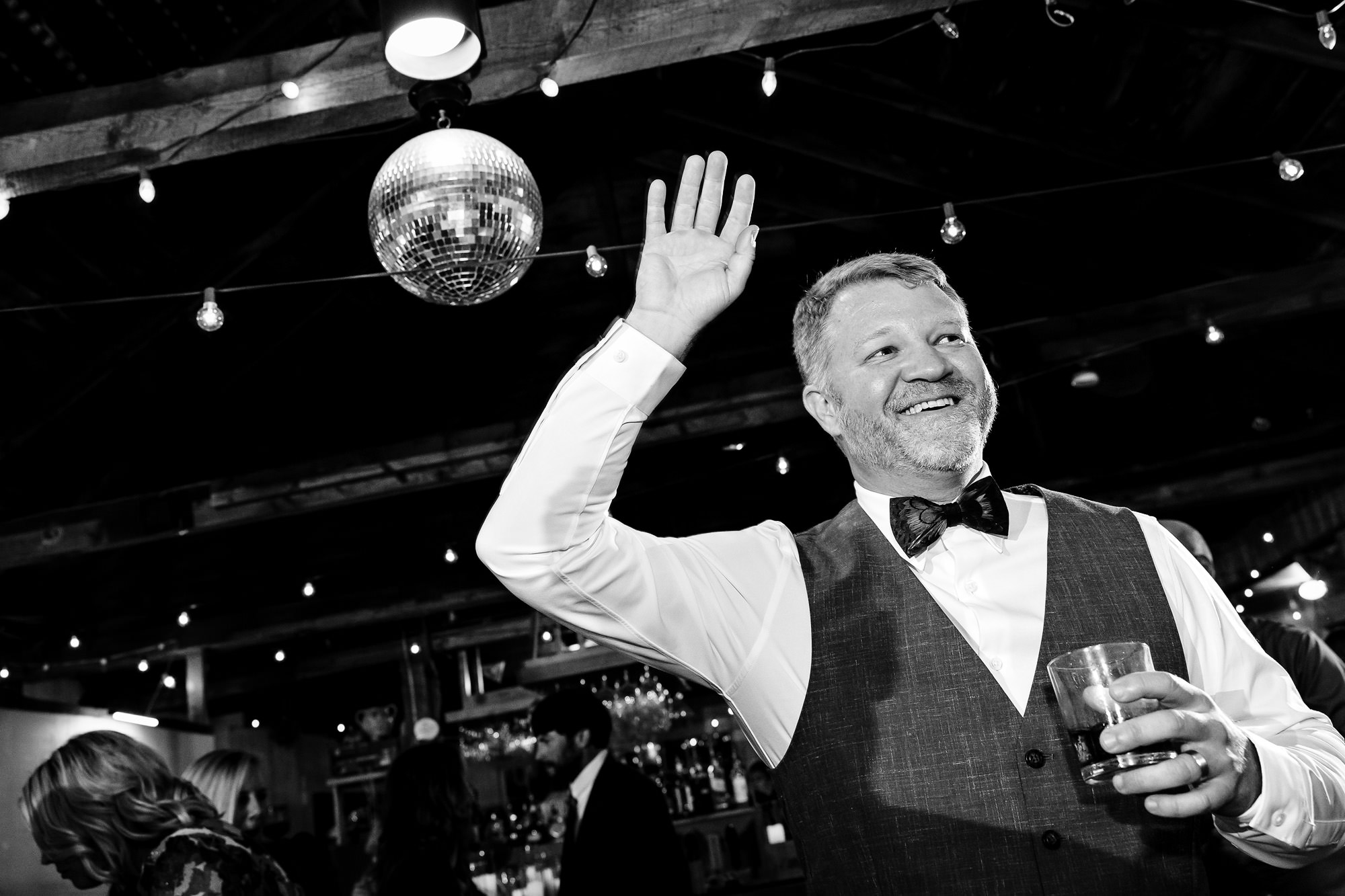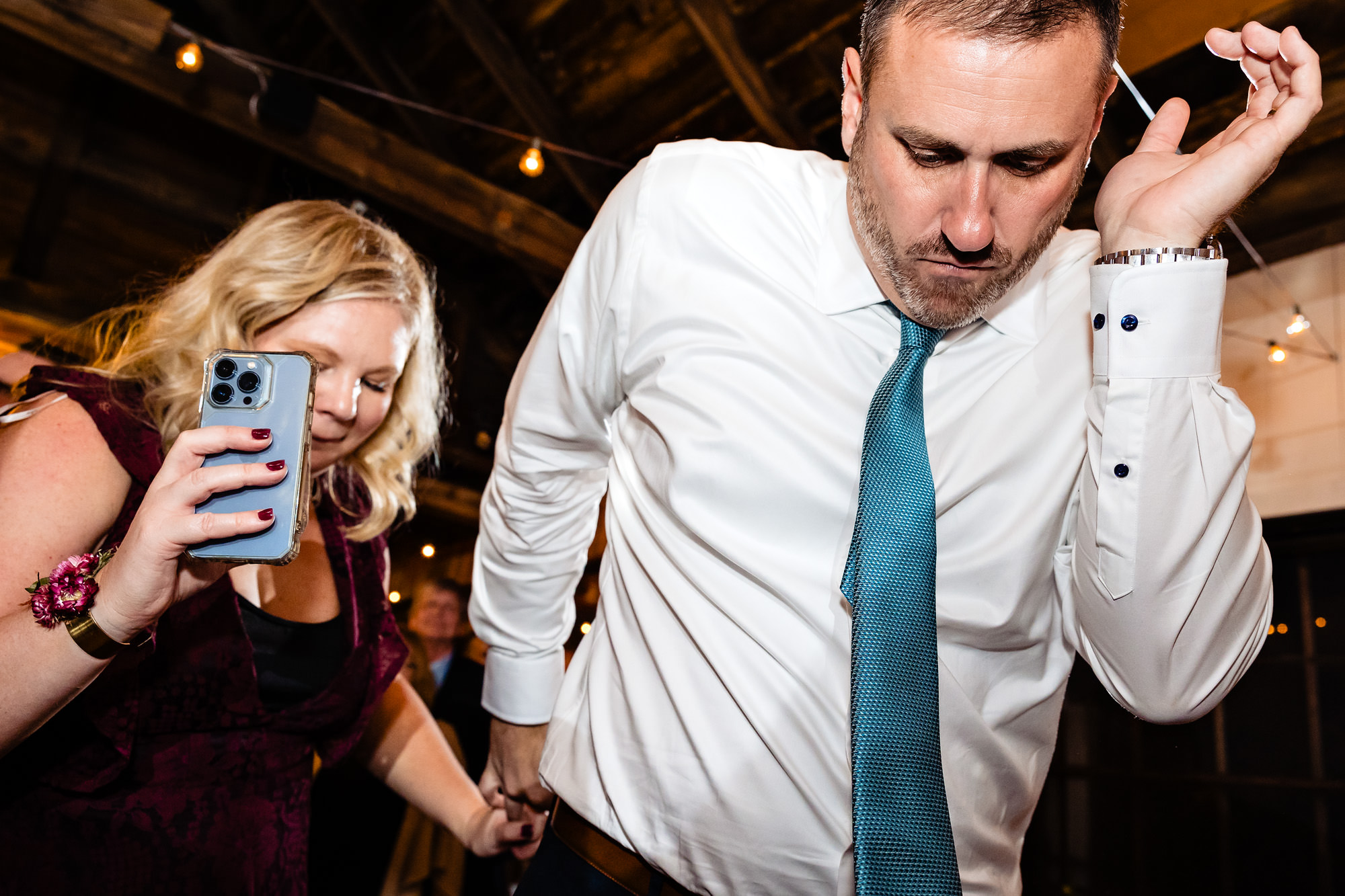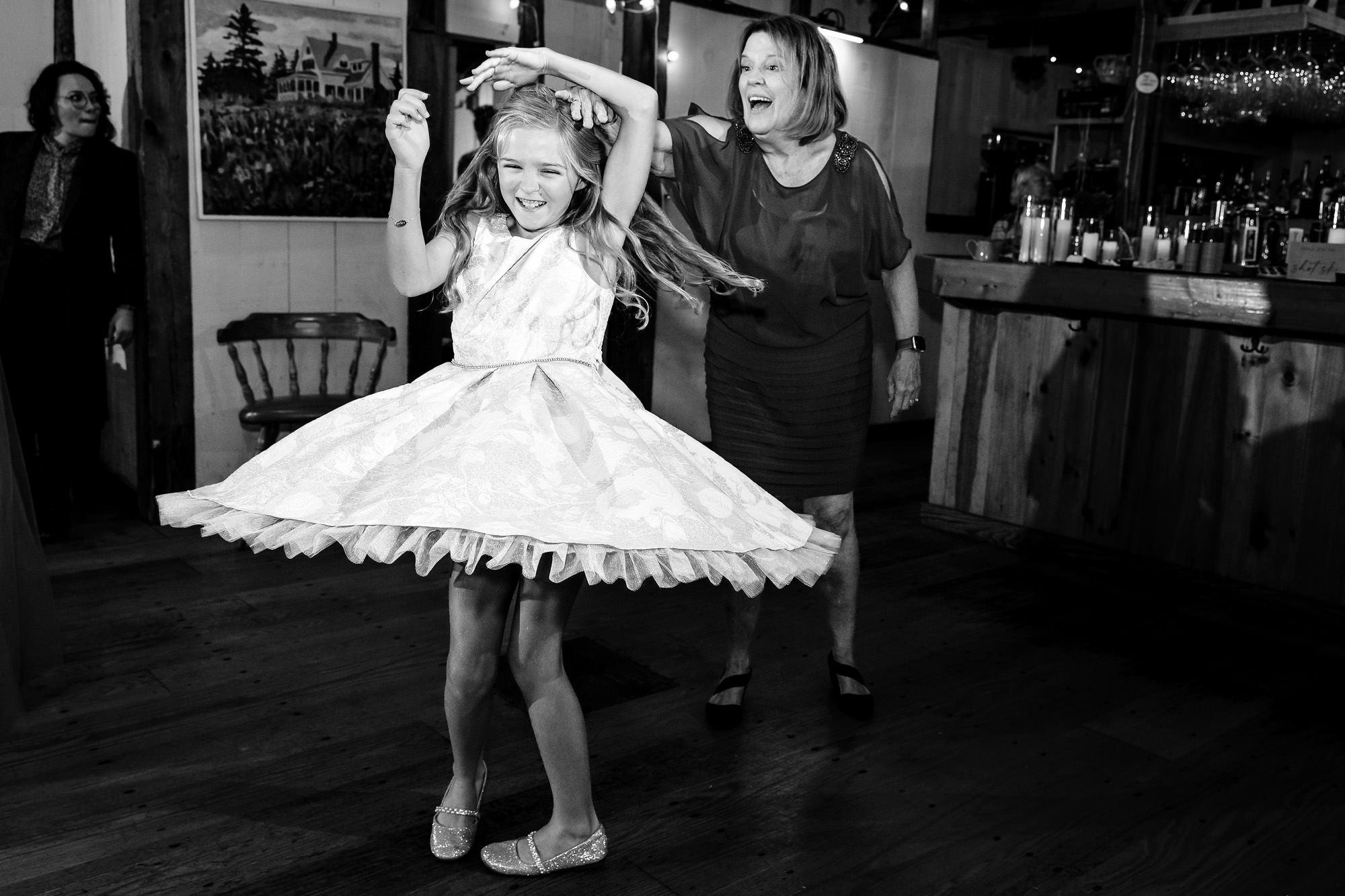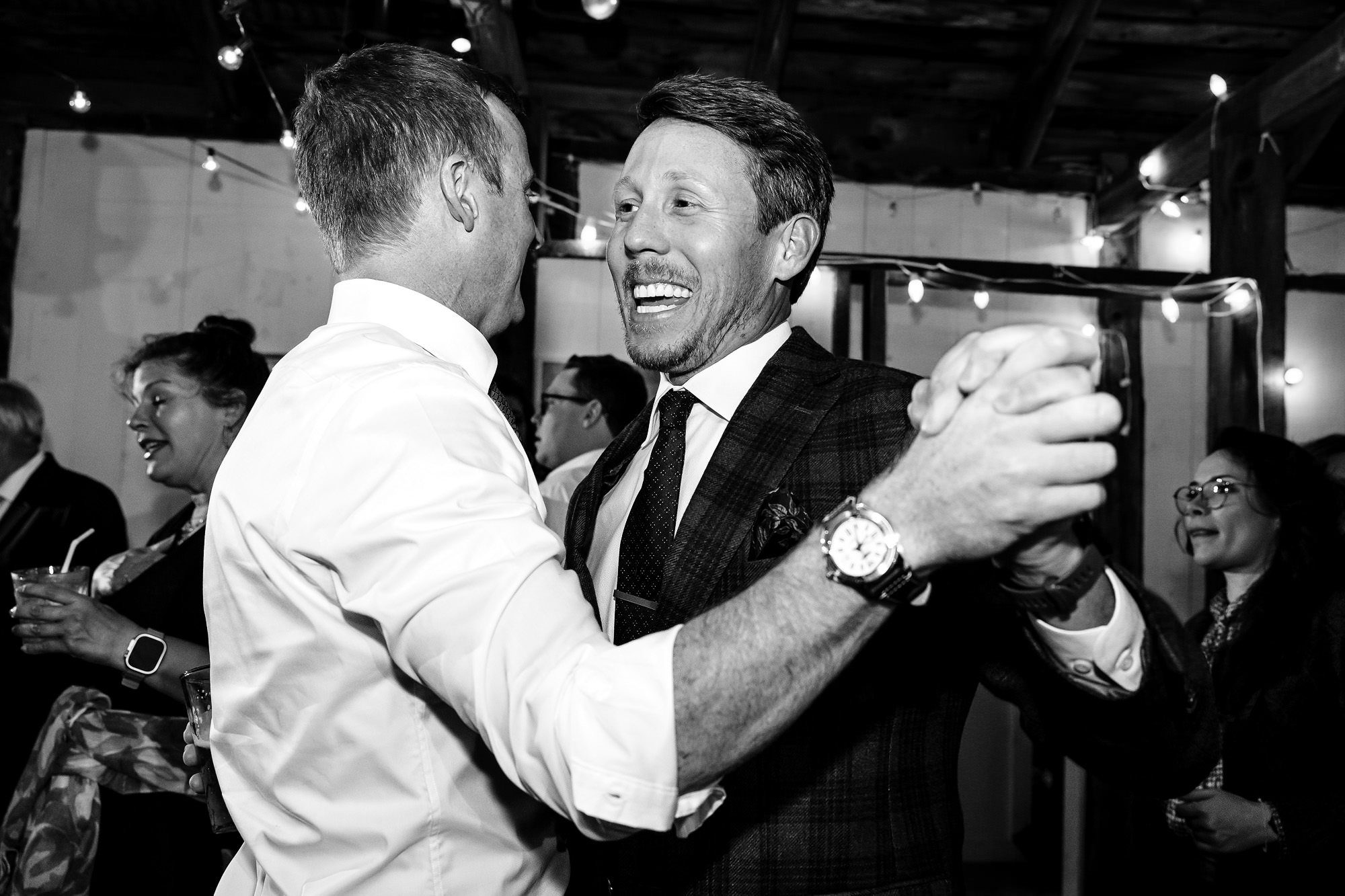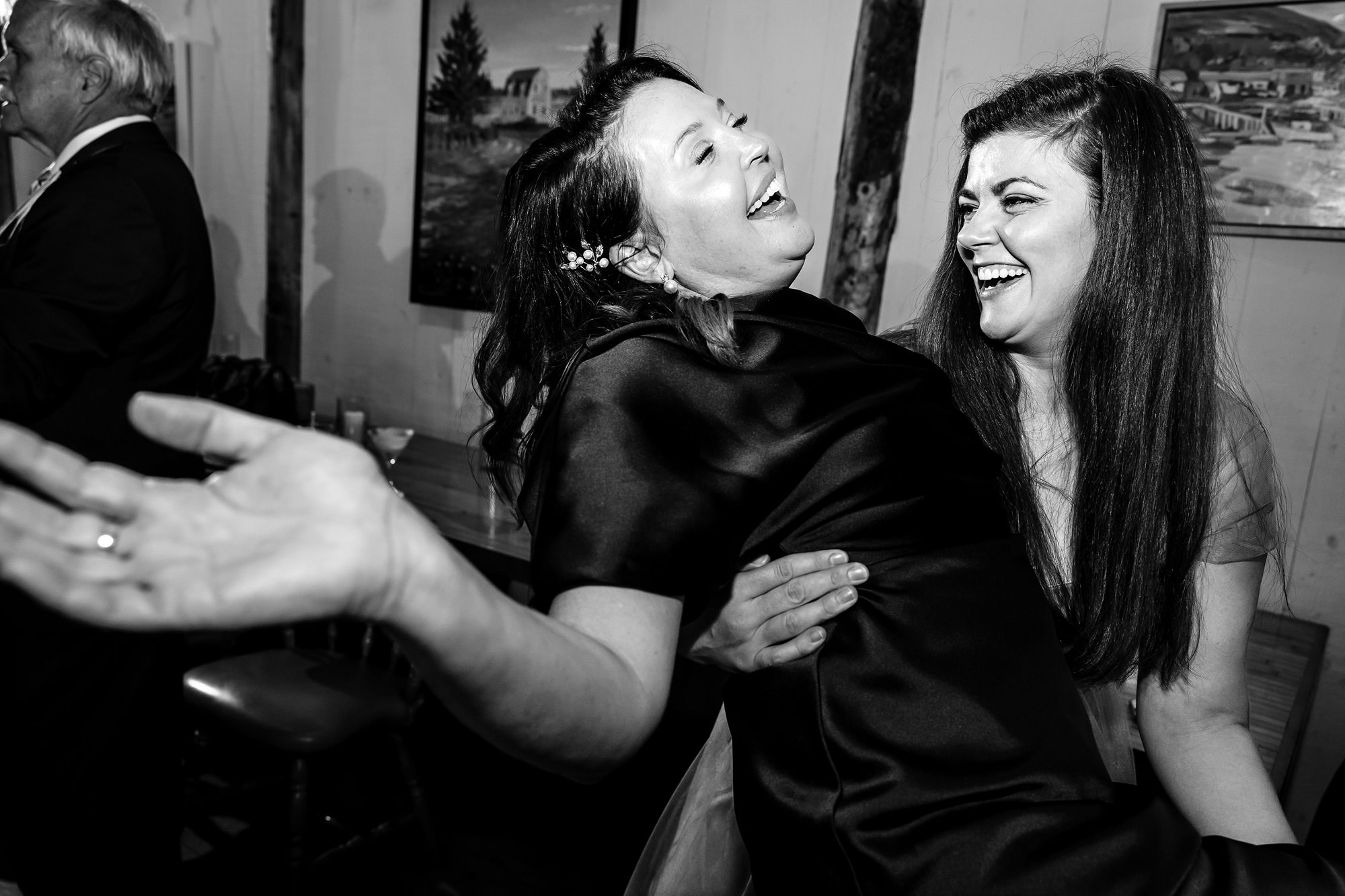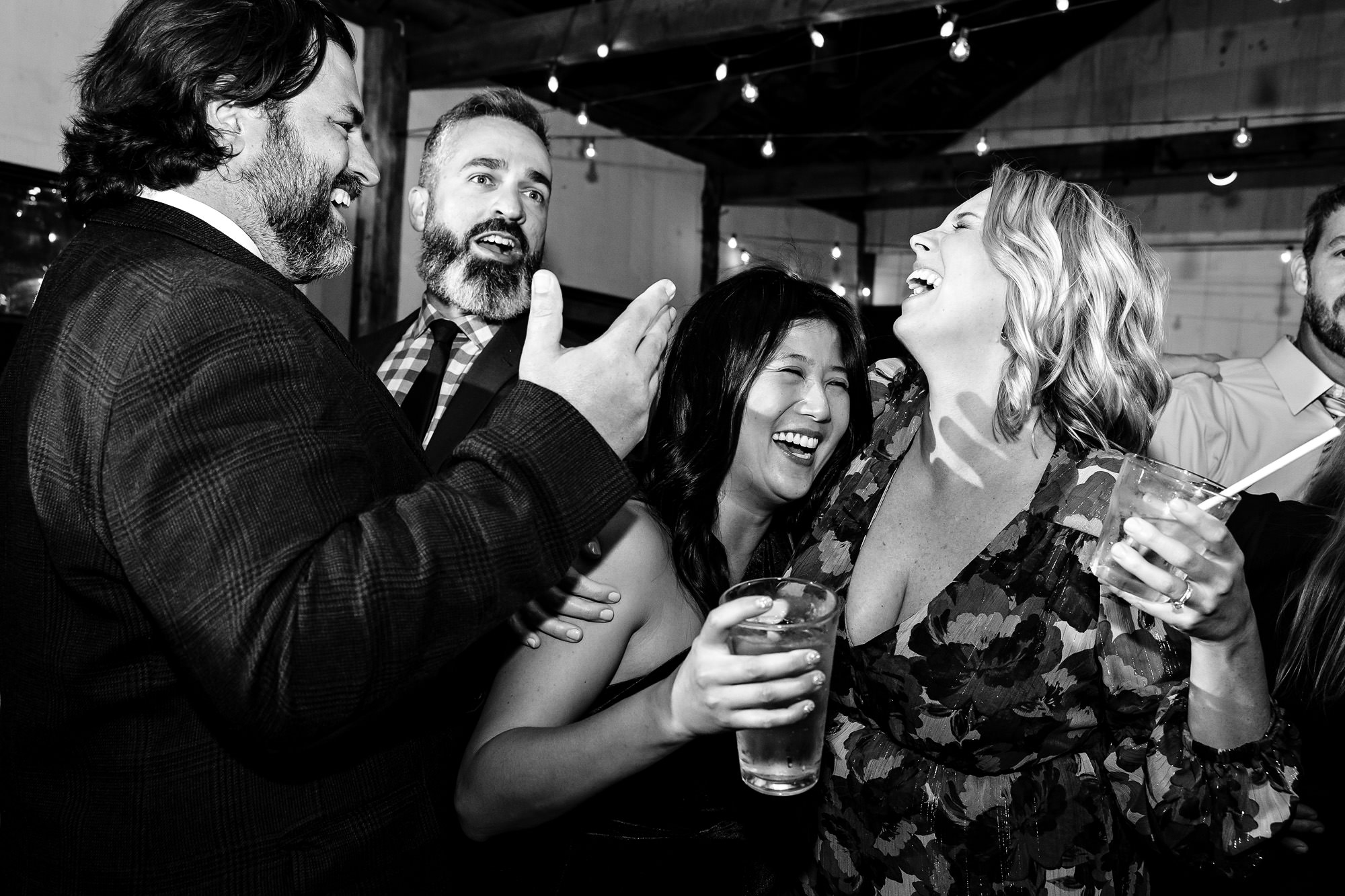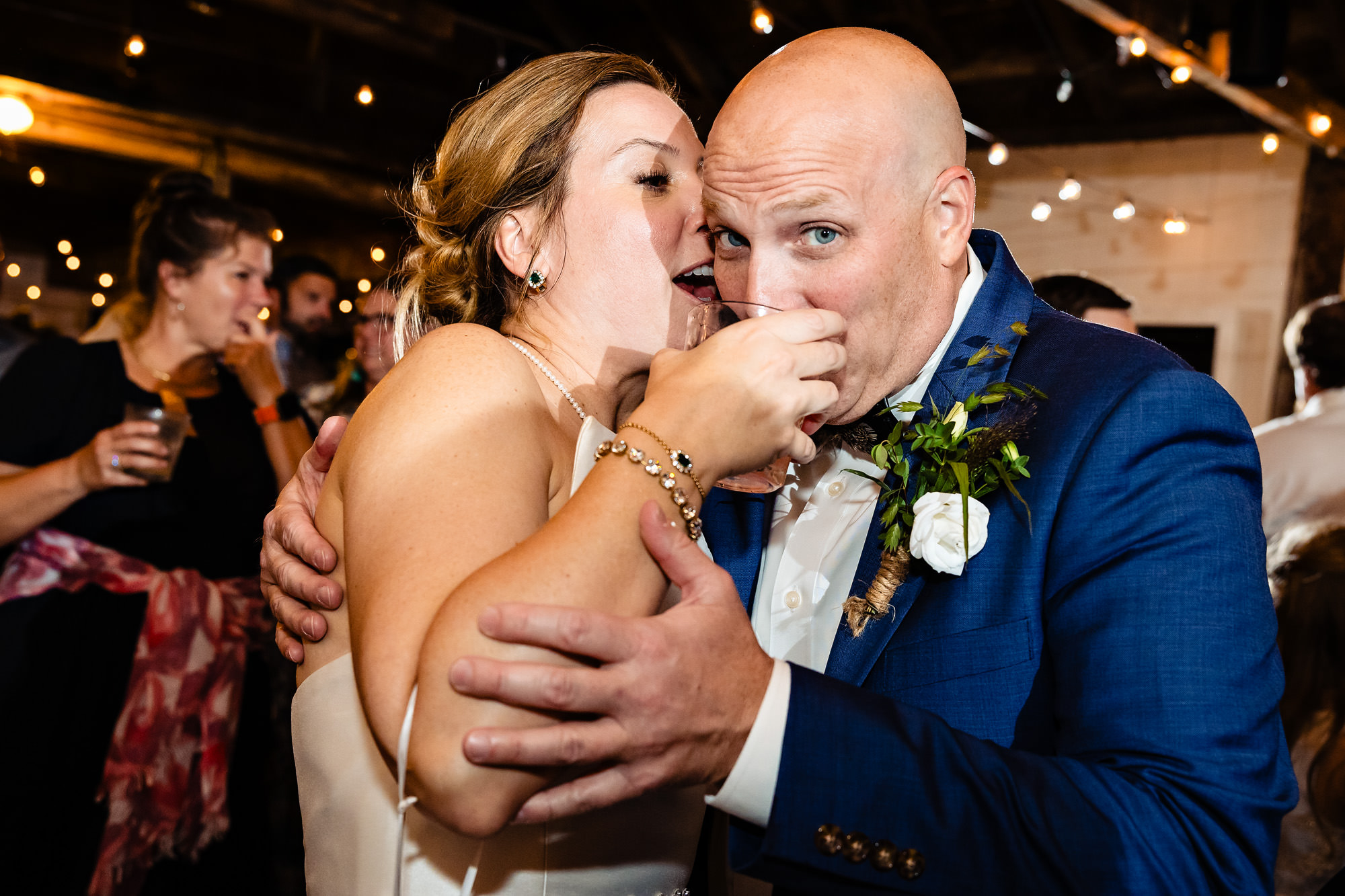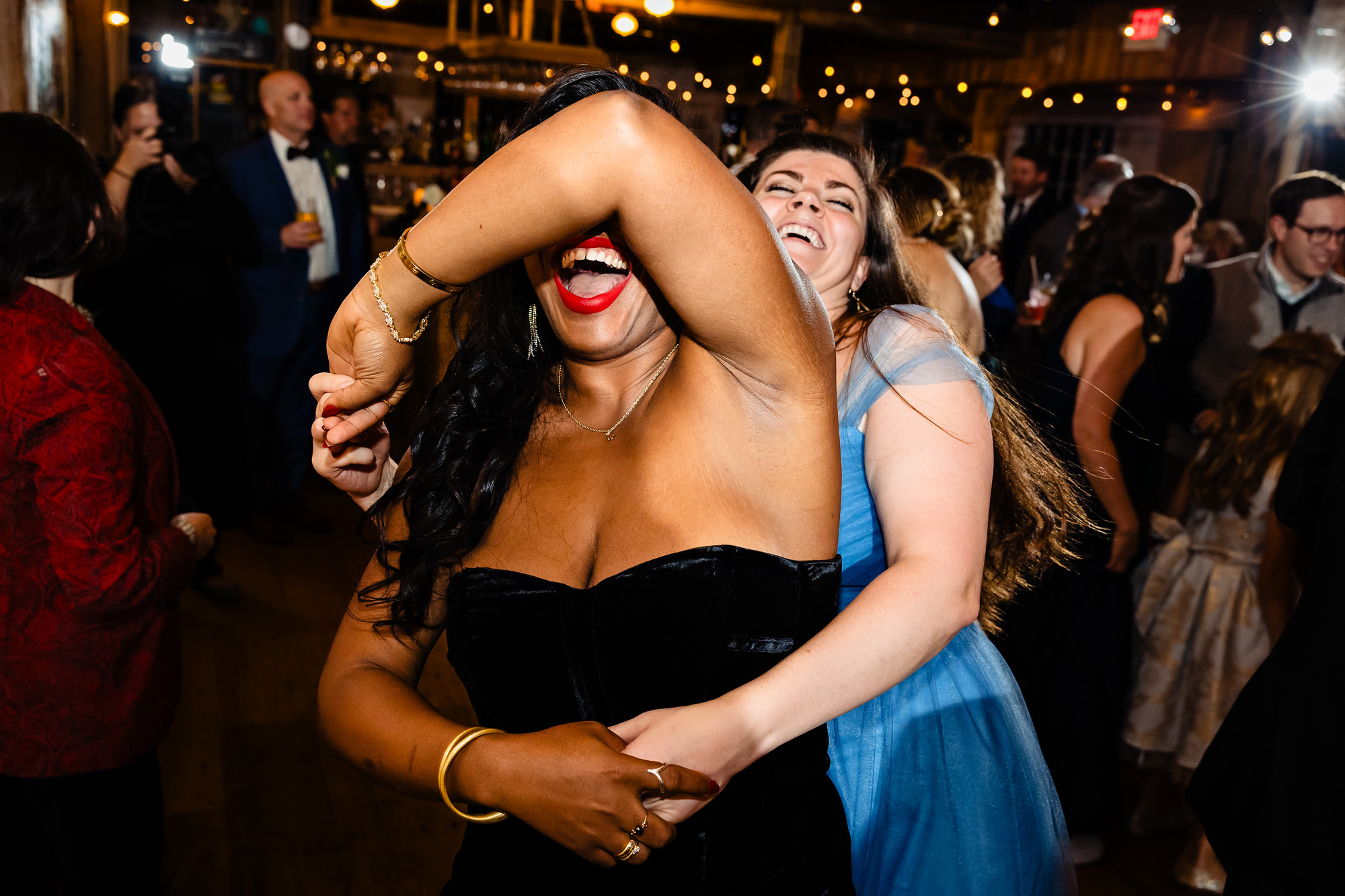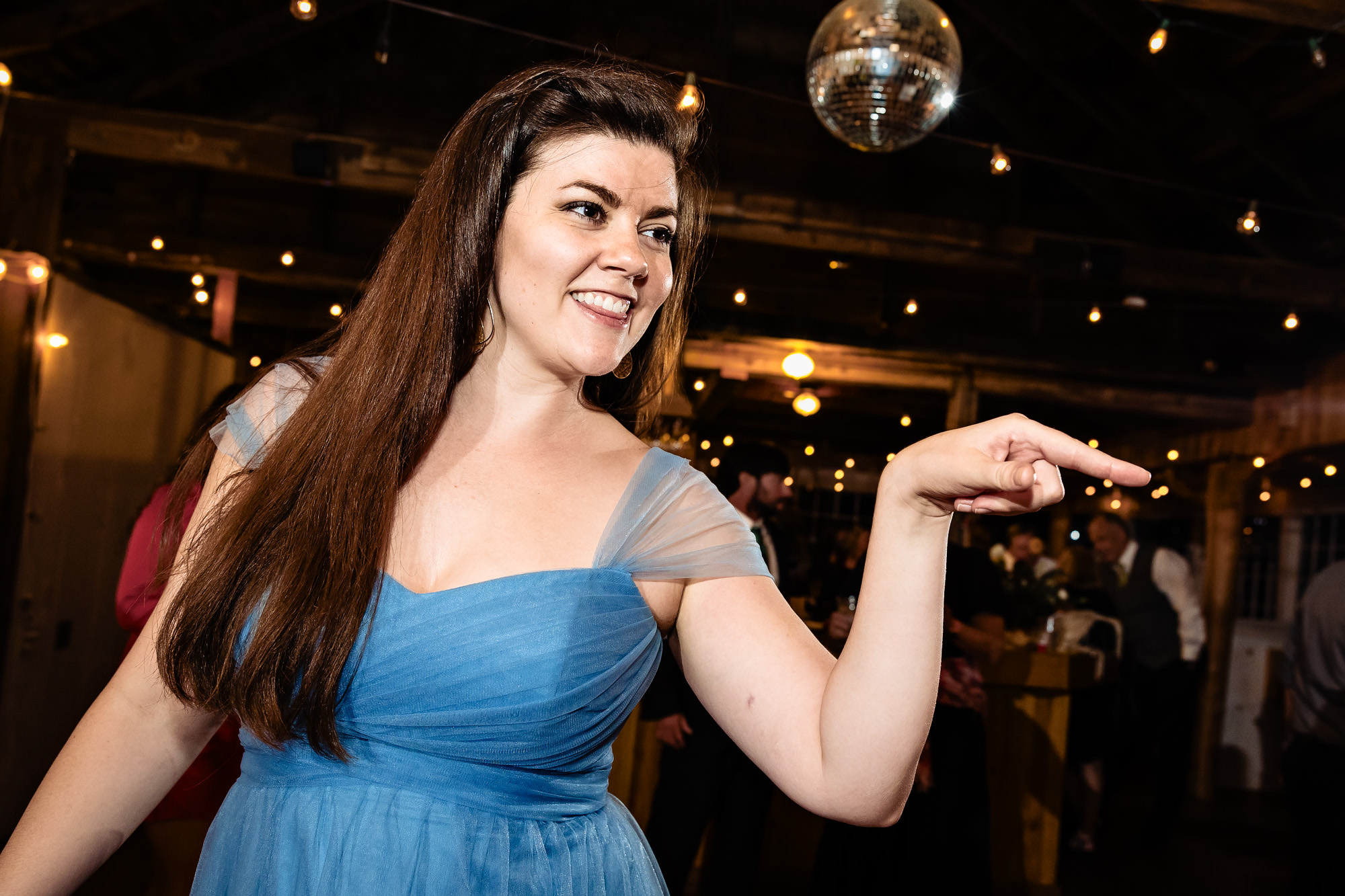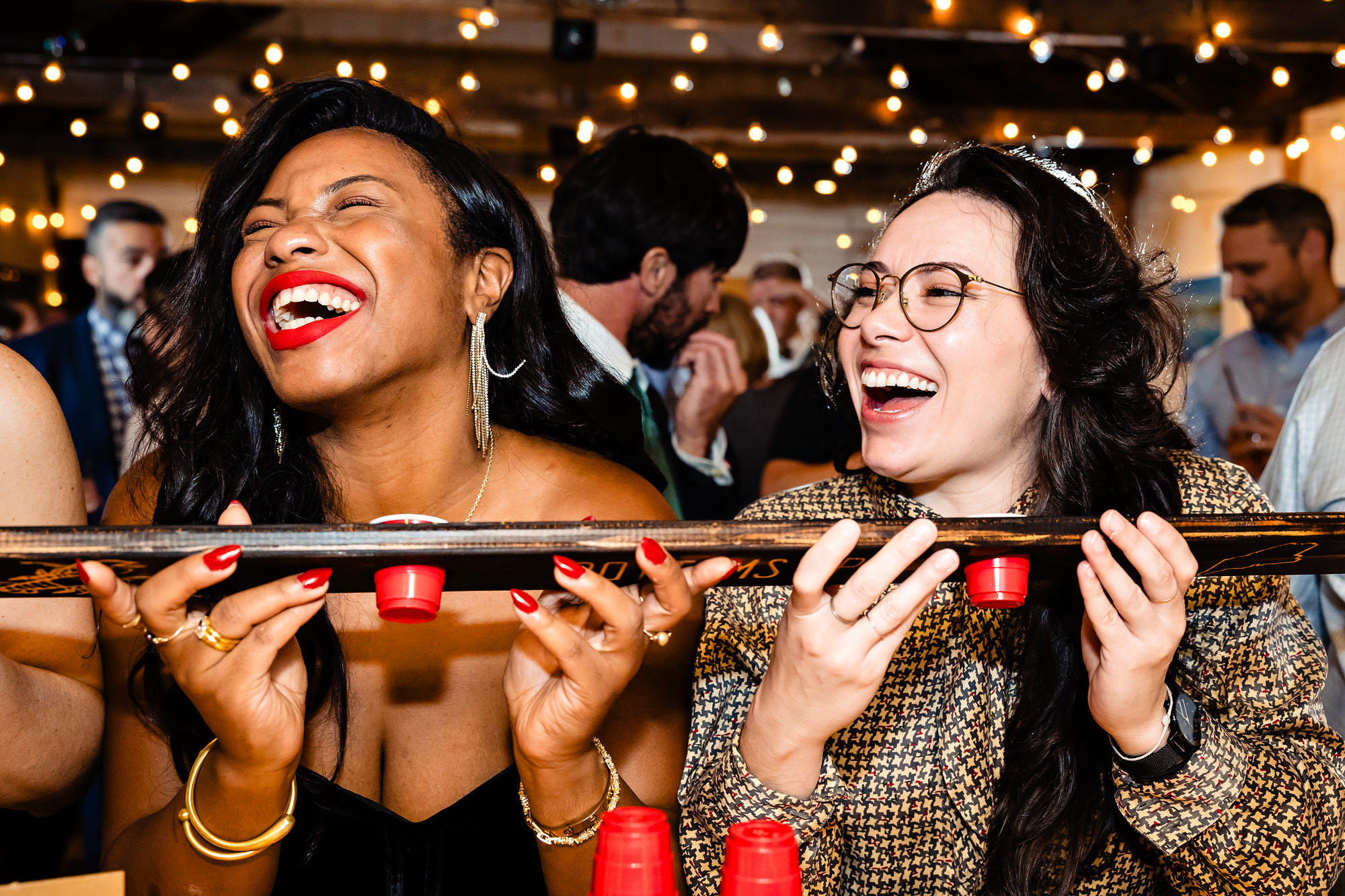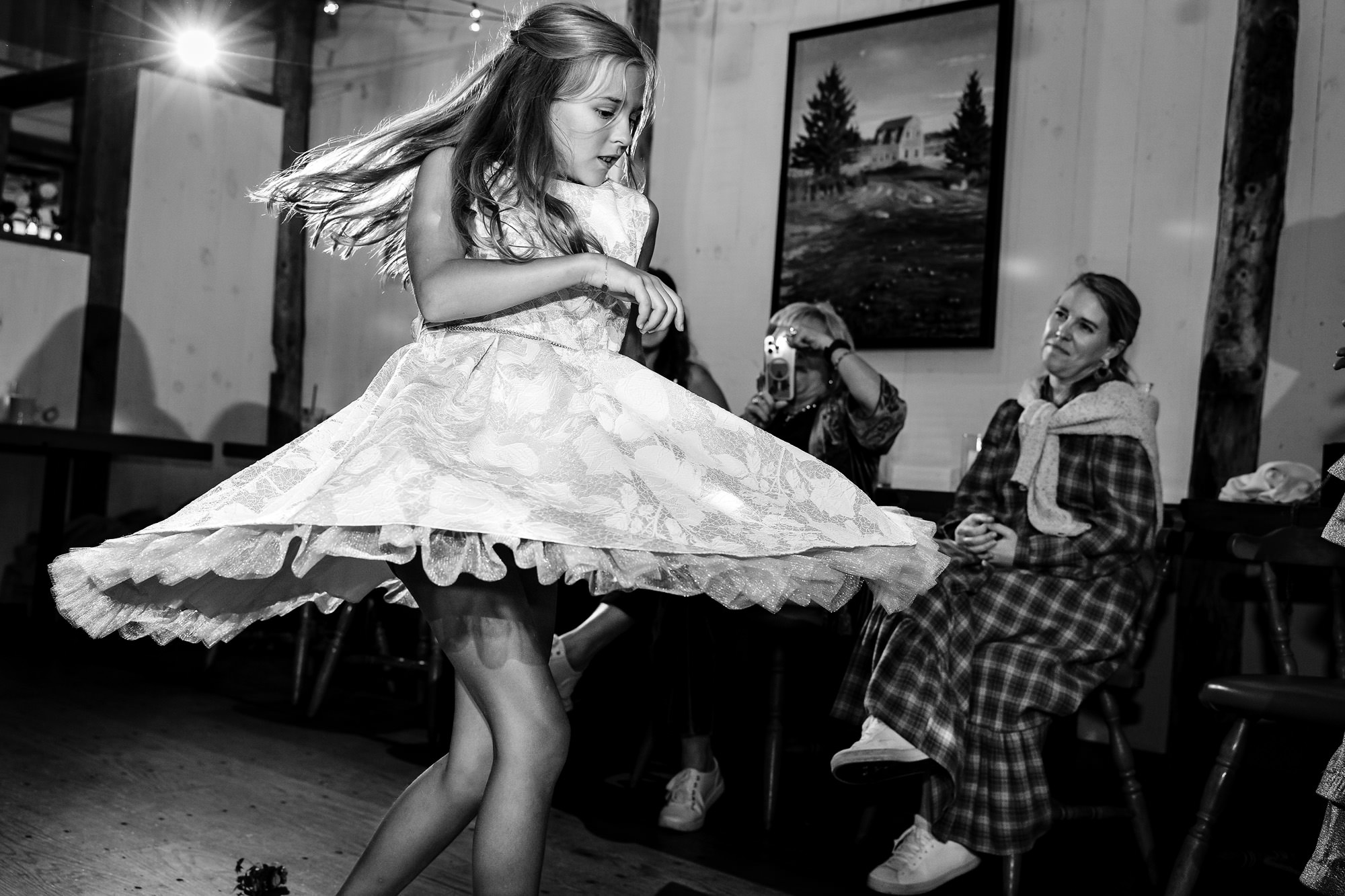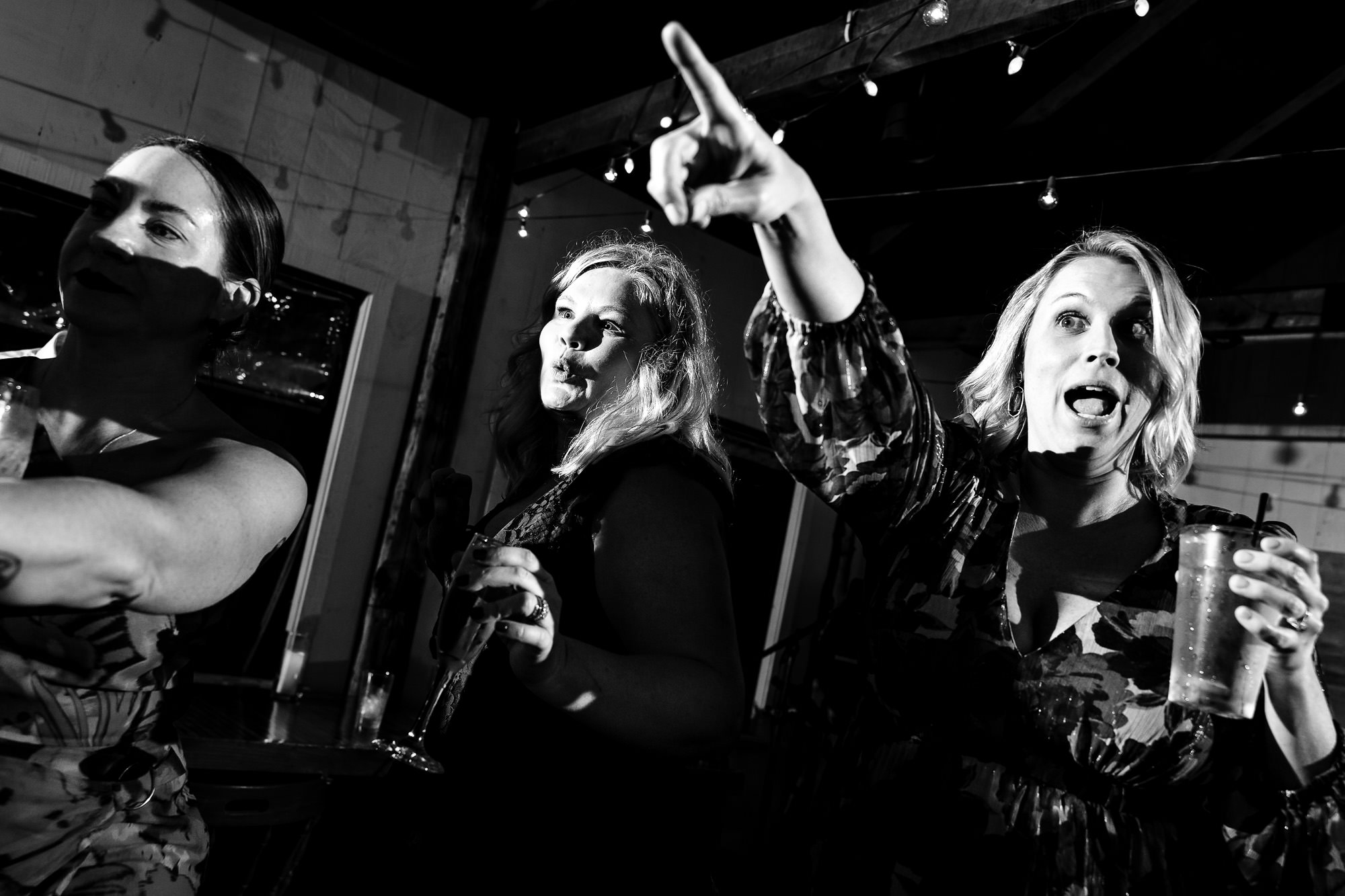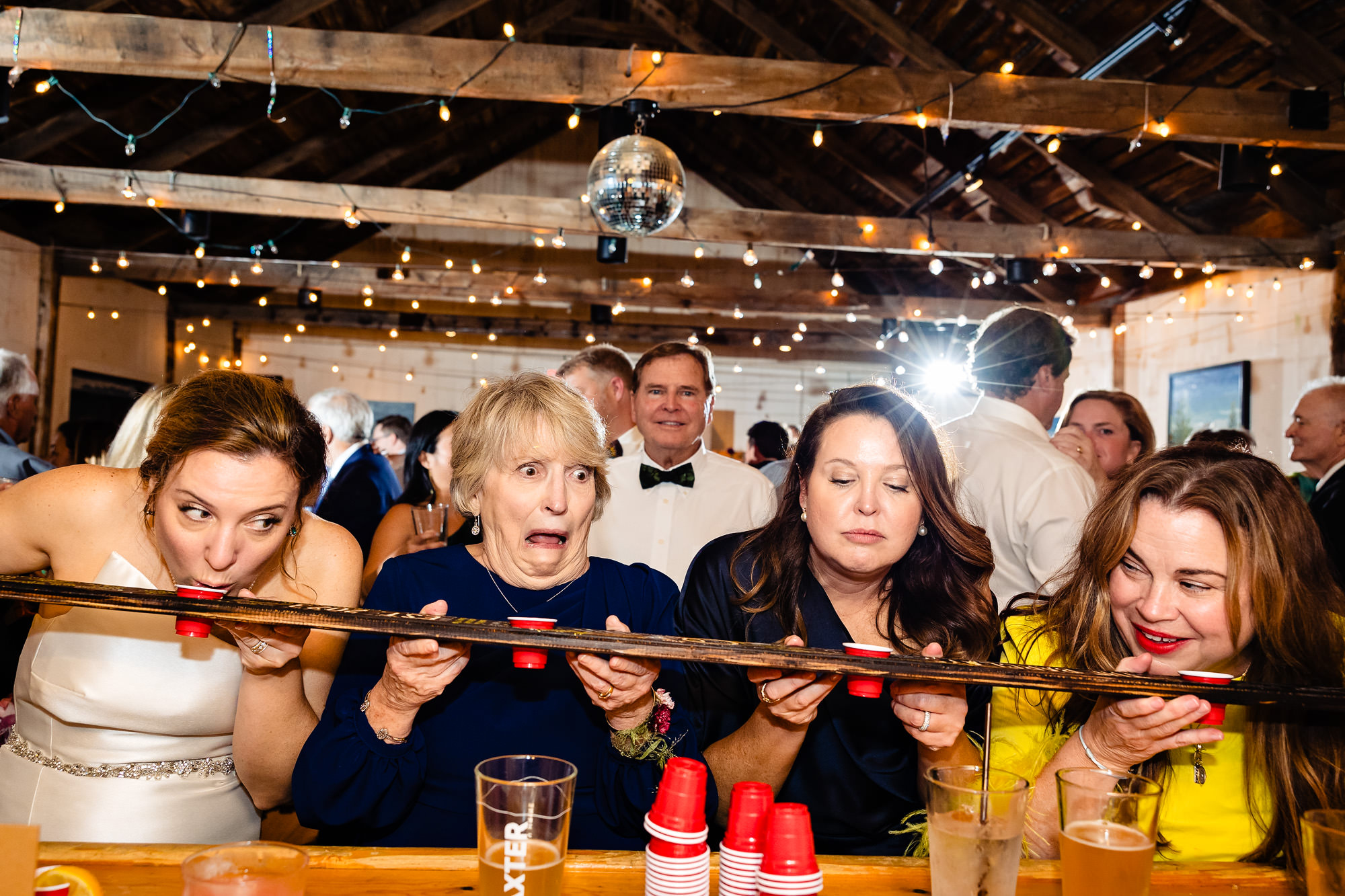 Vendors
Venue: Islesford Dock Restaurant
Ceremony location: Islesford Congregational Church
Photographer: Kate Crabtree Photography
Second Photographer: Kelsey Kobik
Band: Maine Street R&B Revue
Wedding planner: Ali Cormier, Wedding Angel Events
Officiant: Betsy Bertram
Caterer: Islesford Dock Restaurant
Baker: Elizabeth's Peace of Cake
Florist: Little Red Flower Truck
Bridal Shop: Sweet Elegance Bridal
Makeup and Hair: Echo Salon
Stationary: Papier