The first thing I noticed when I arrived to Northeast Harbor Marina was the amazing, out of this world outfits Ames, Lance, and their favorite people were donning. As we waited for the Sea Princess to take us from Mount Desert Island to Little Cranberry Island, I kept spotting new favorite looks that popped against the bright blue sky and water.
After a relaxing cruise to Ames and Lance's ceremony and reception site, in which we passed lighthouses and other picturesque landscapes, we arrived to the Islesford Dock Restaurant, where Rachel and the team of RL Sisson Events were putting the final touches on an incredibly vibrant and colorful wedding, with bright florals by Salt Farm Flowers. After guests had a chance to grab a cocktail and a bite to eat, all gathered around Lance and Ames as their ceremony began on the dock. I couldn't help but notice the abundant laughter and tears that everyone shared as Lance and Ames said their I dos, and I could feel the love everyone shared for them. I found myself laughing especially when Ames' dad shared a sweet poem he had written especially for the occasion.
The rest of the evening was spent relaxing on the Islesford Dock property- many guests opted to sit inside as the sun cast golden beams of light inside the restaurant, while others chatted outside, enjoying the view. As the sun began to set, everyone departed for the Sea Princess, where Ames and Lance's loved ones appreciated the most picturesque sunset on the way back to Northeast Harbor.
Here are a few of my favorite photos from my time at Lance and Ames' wedding. Enjoy!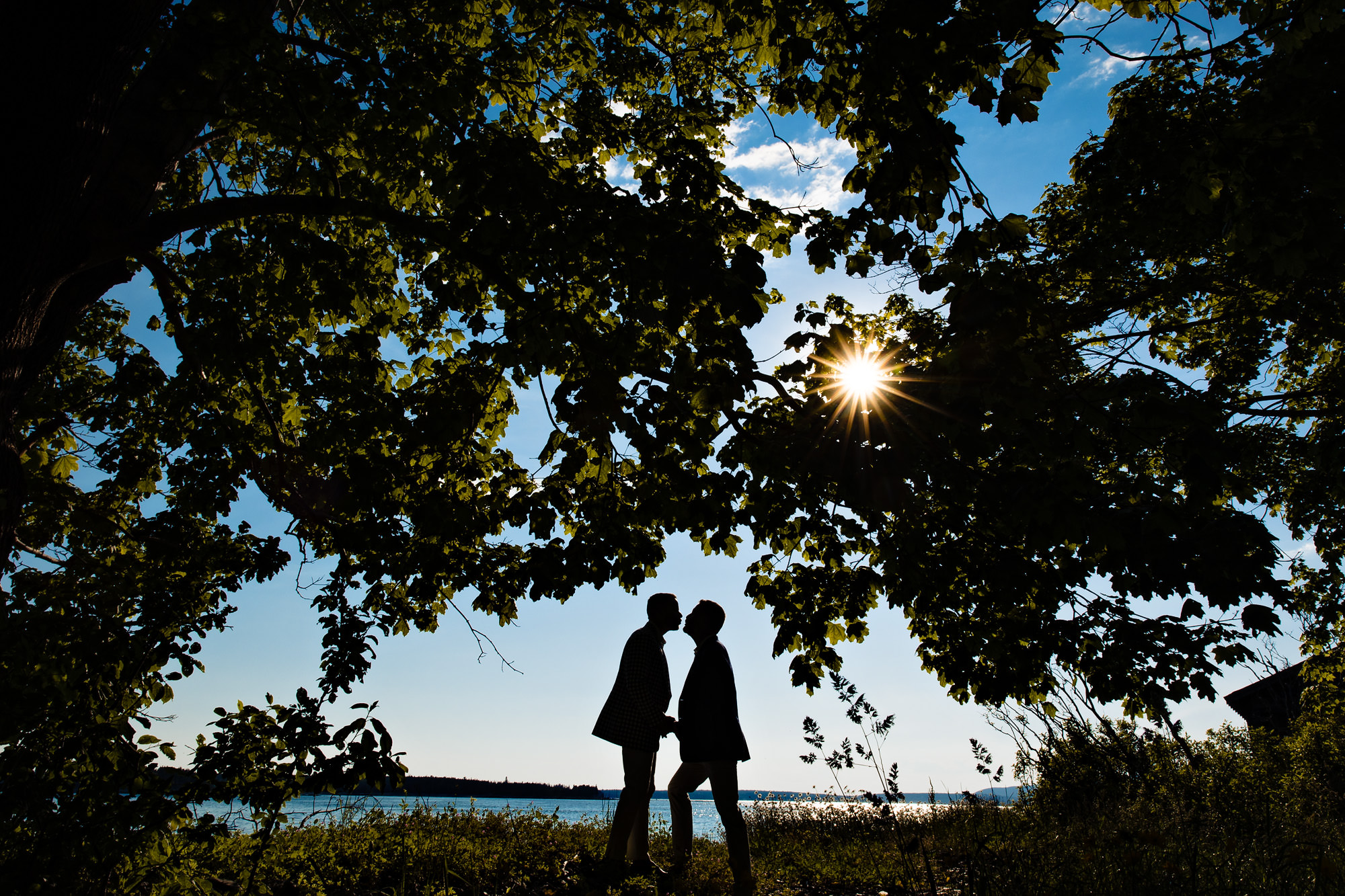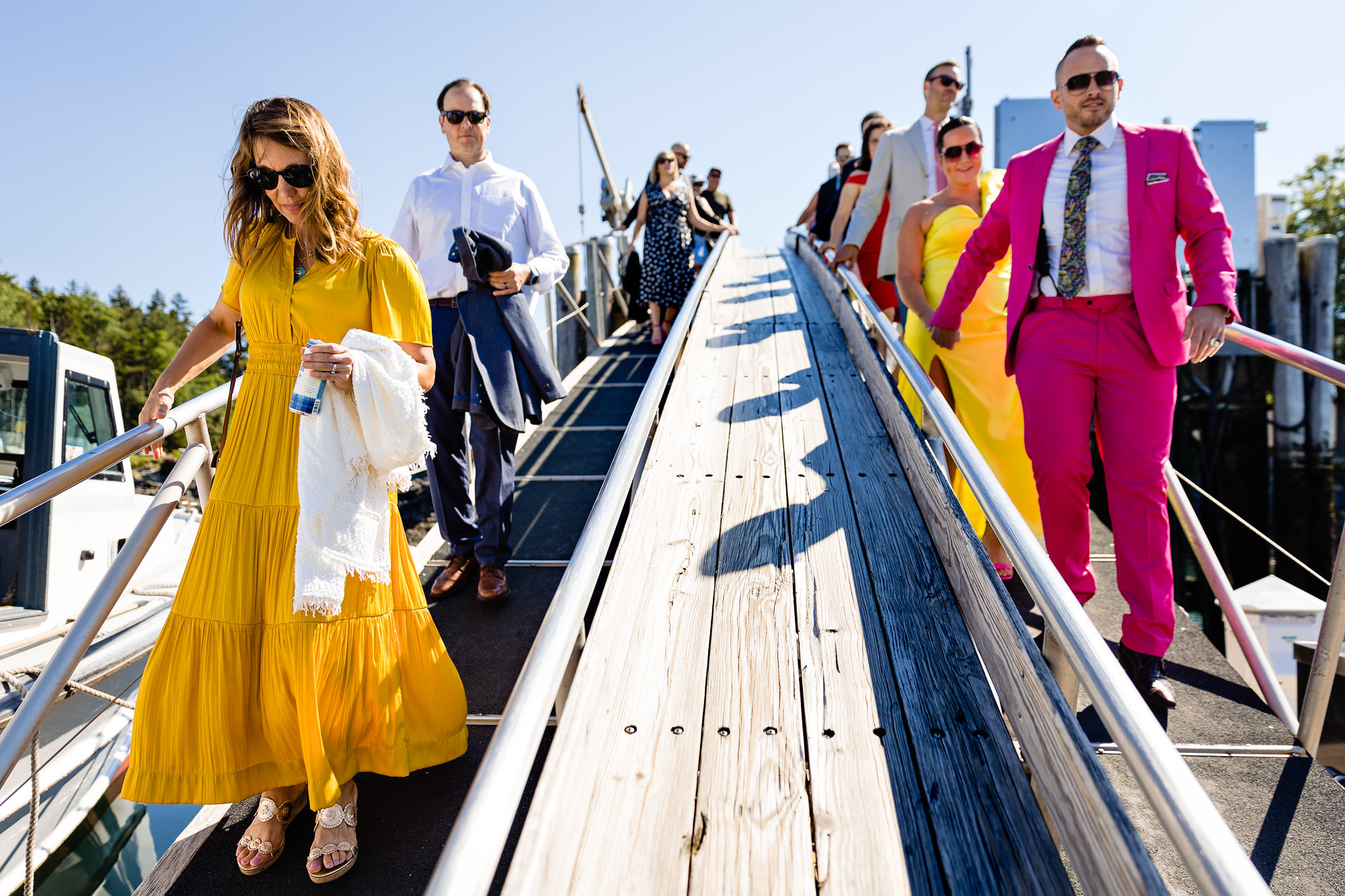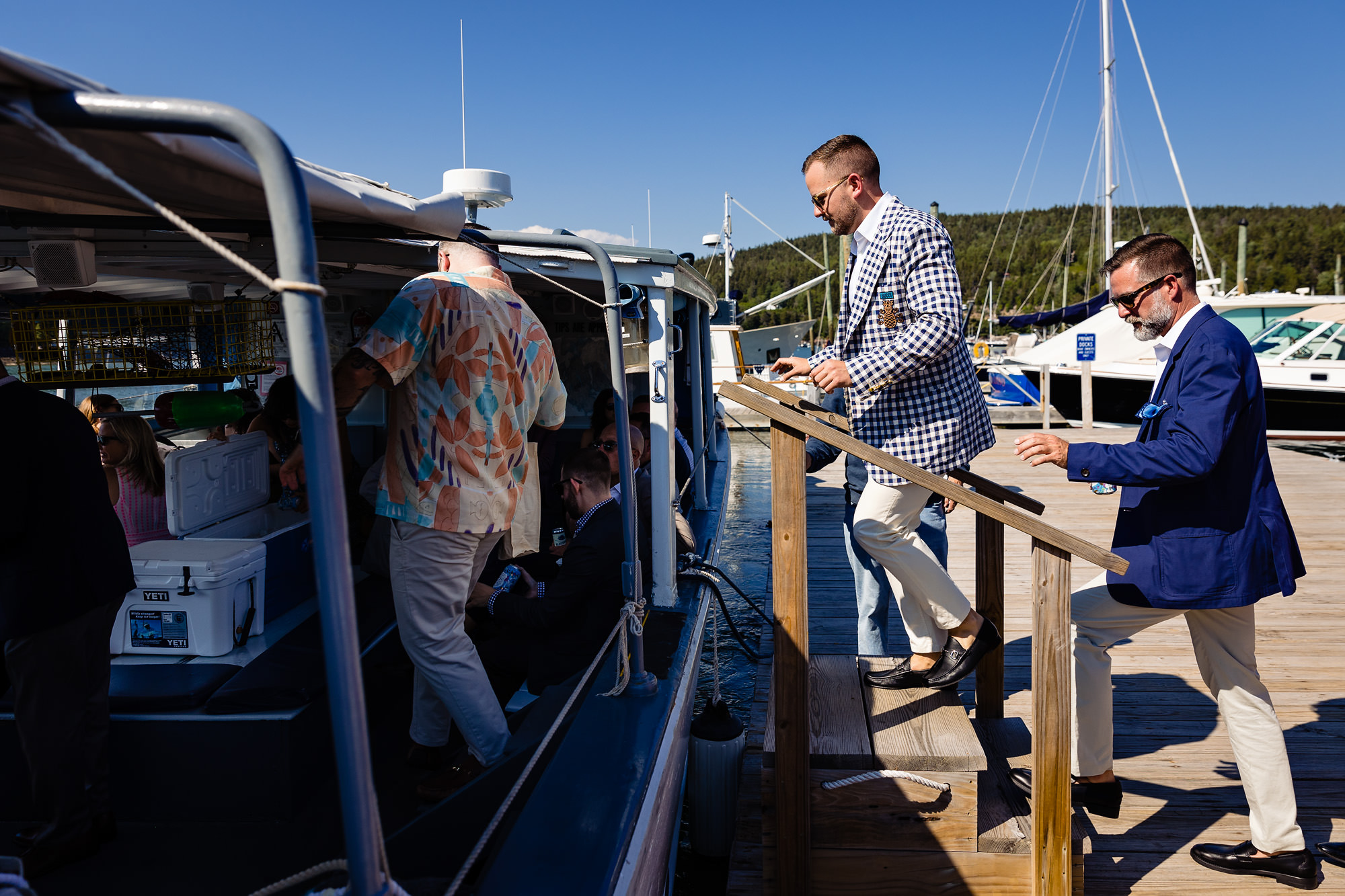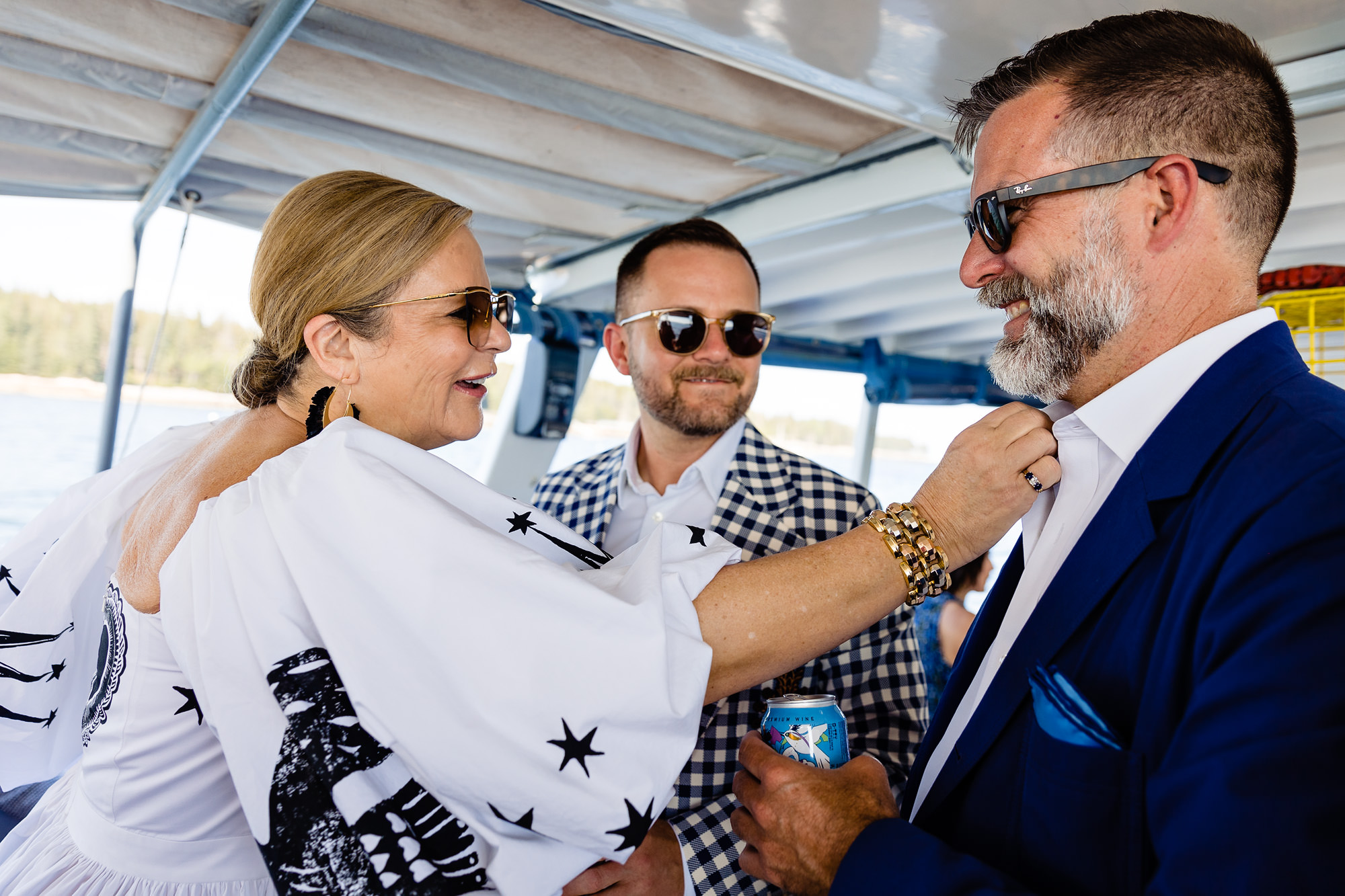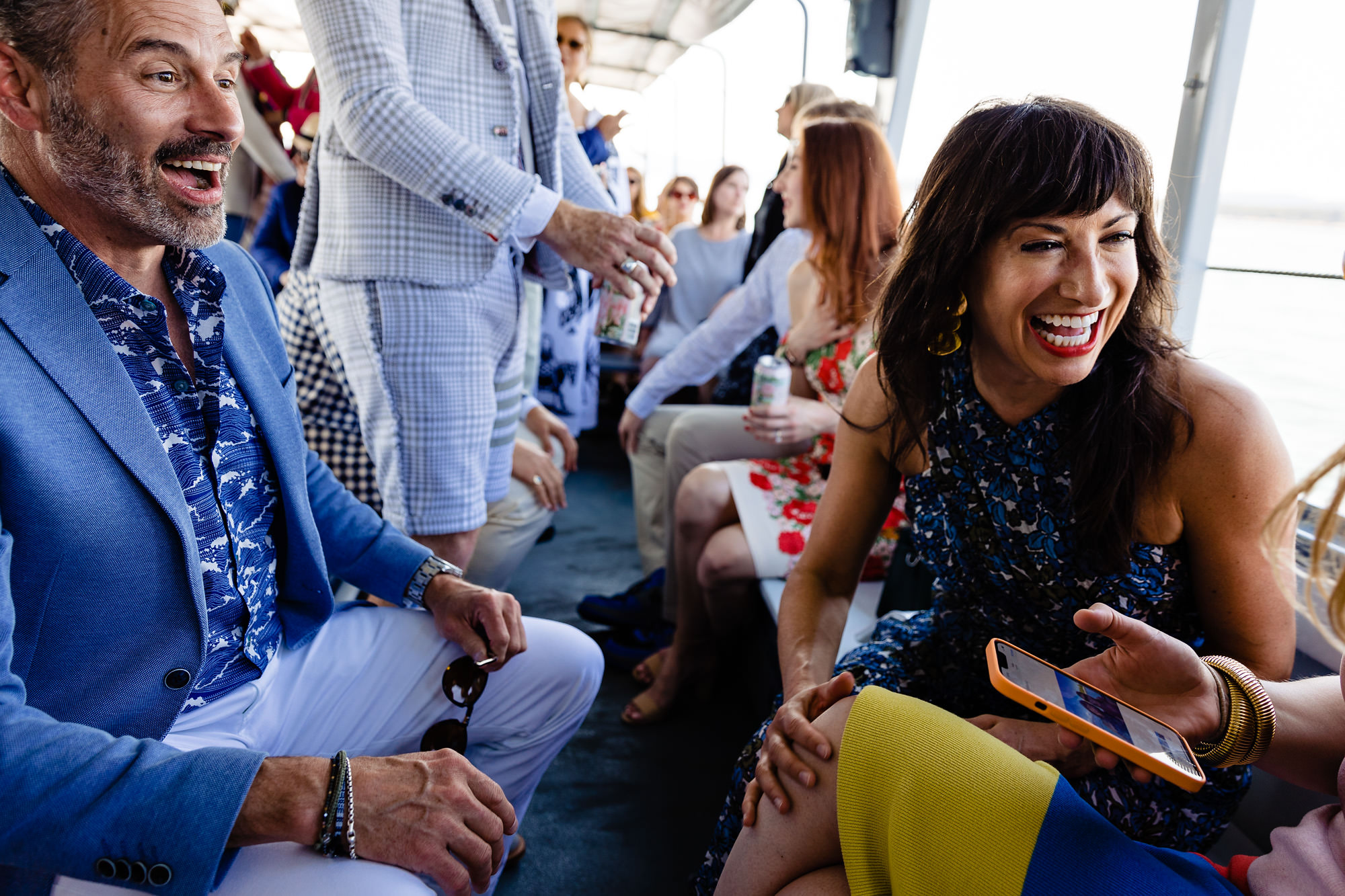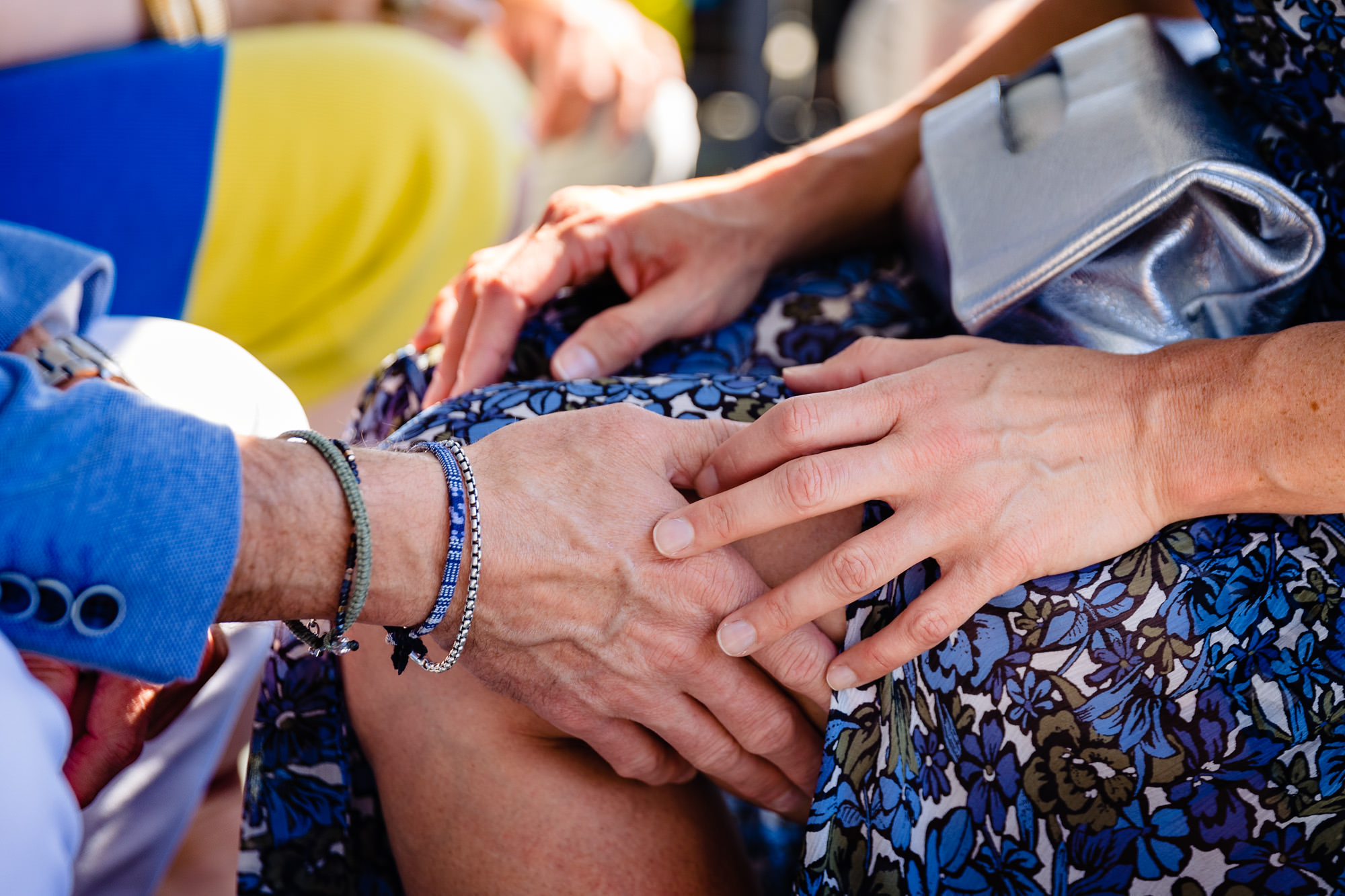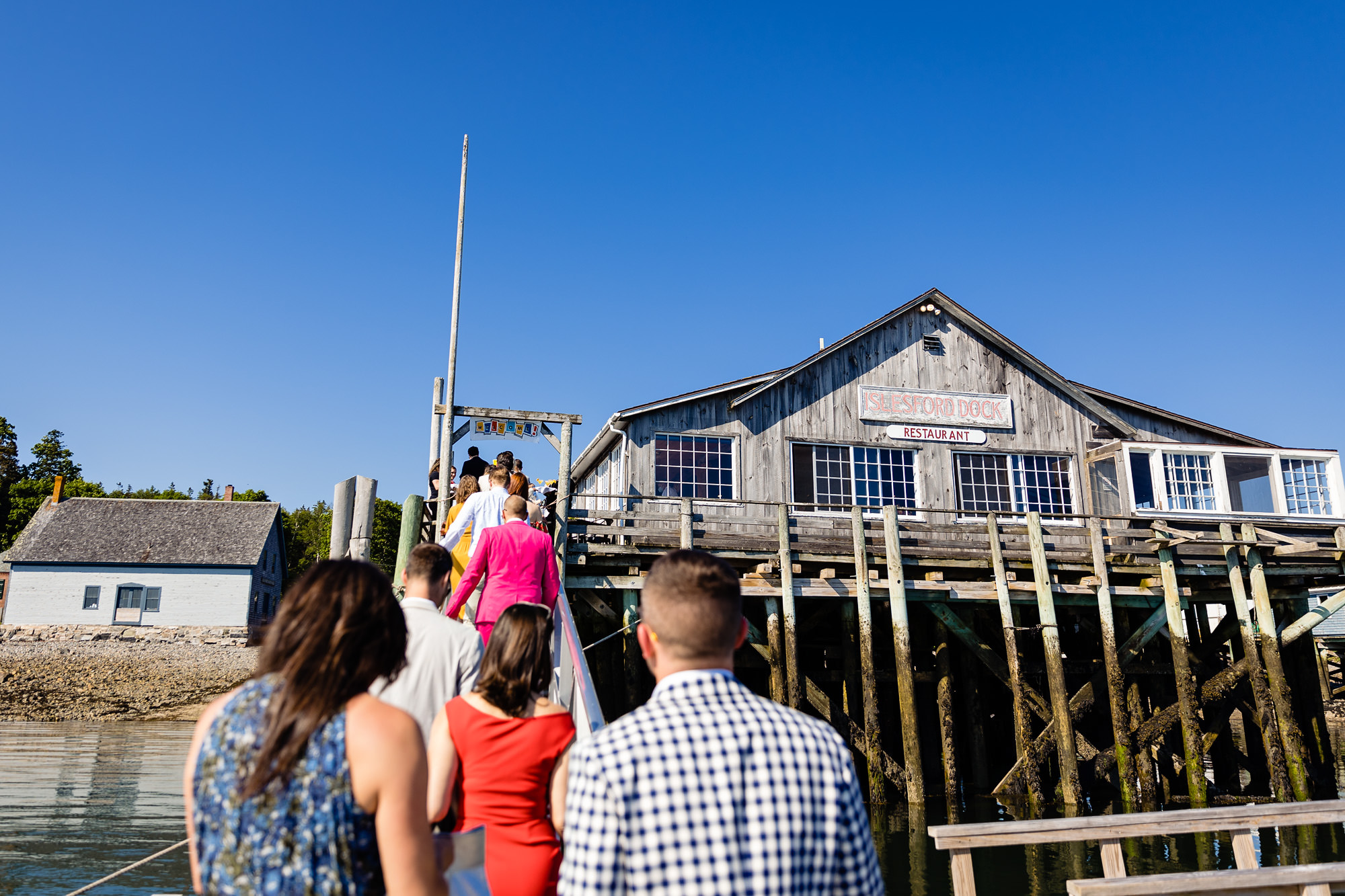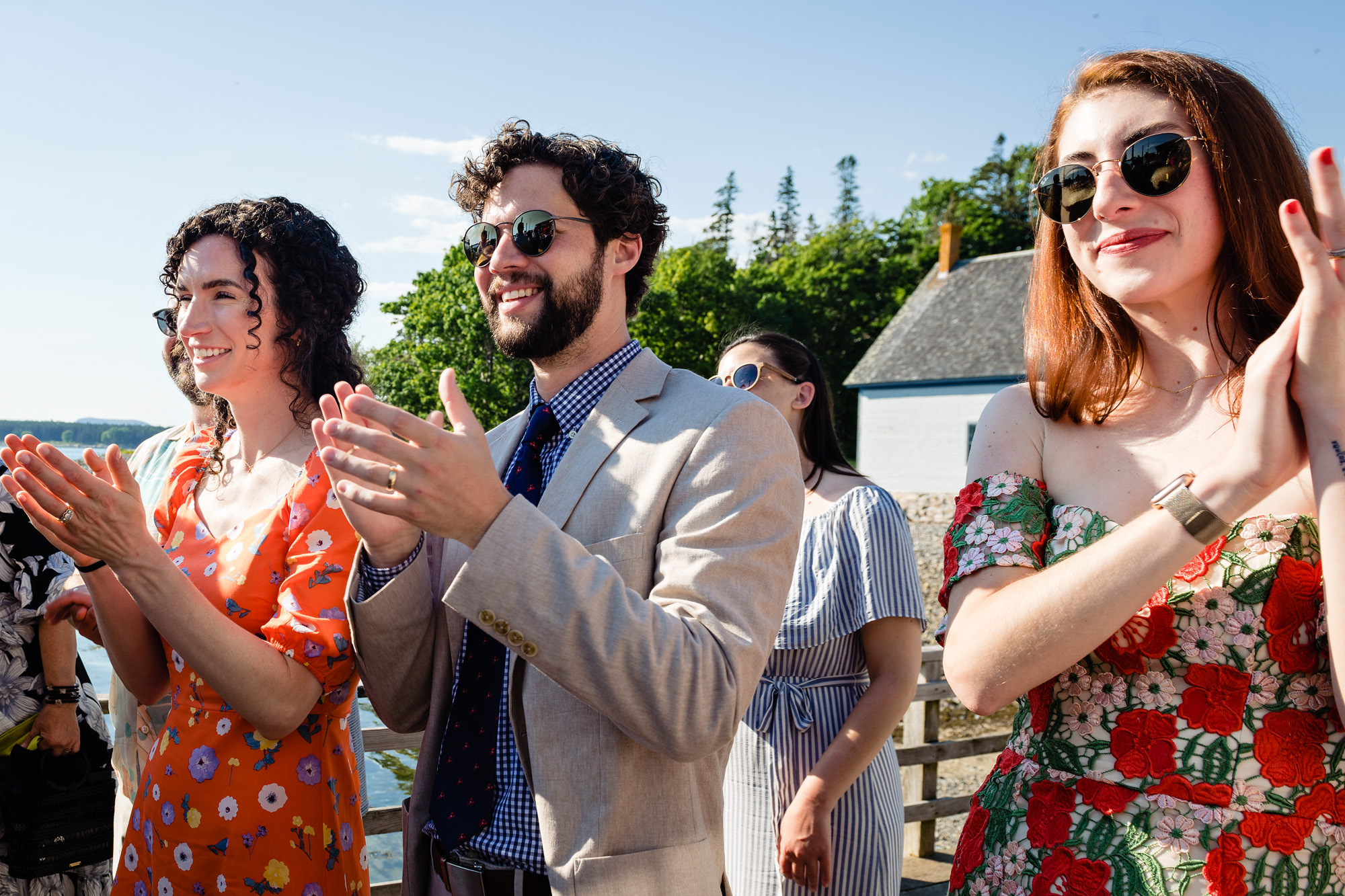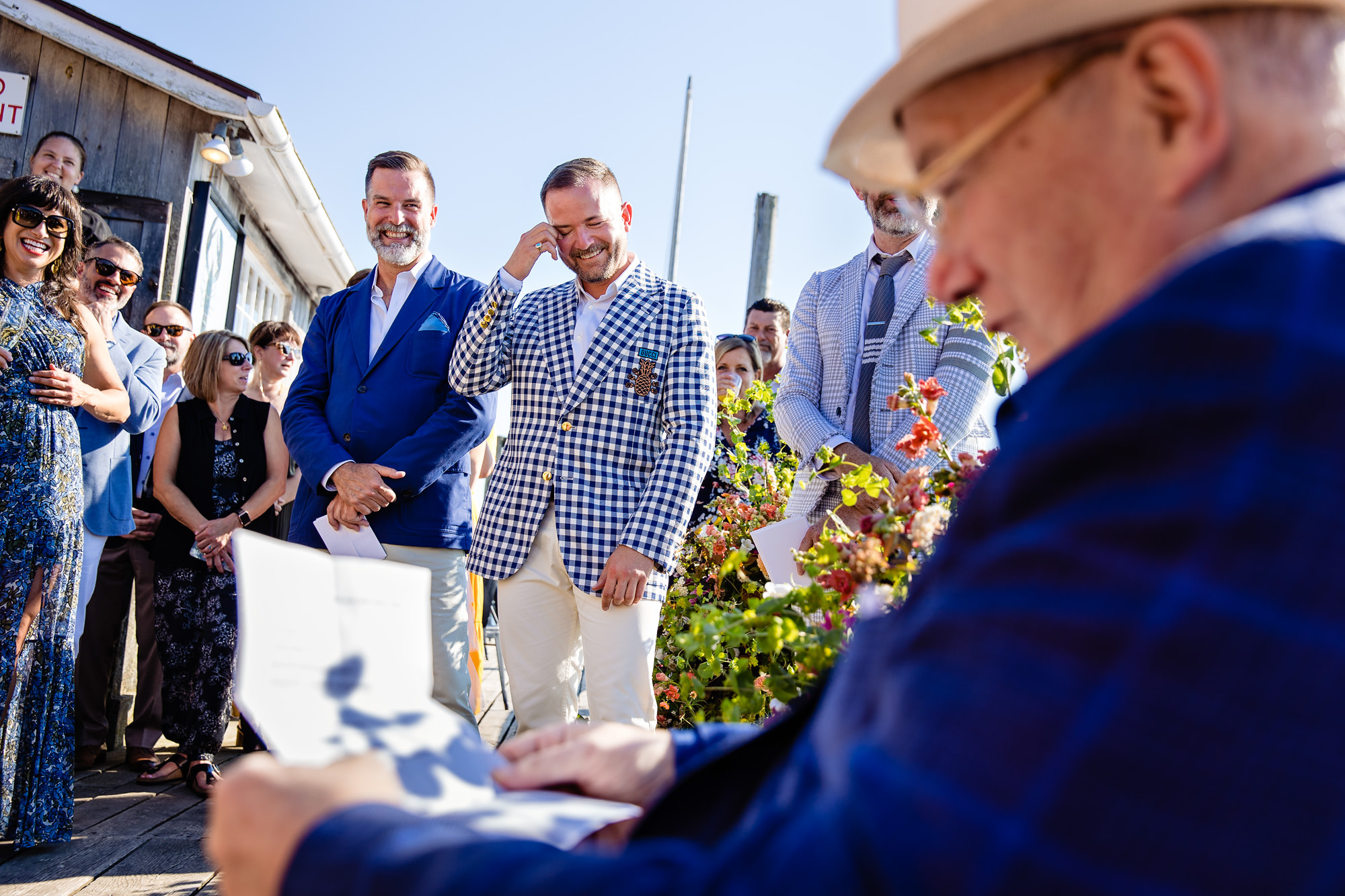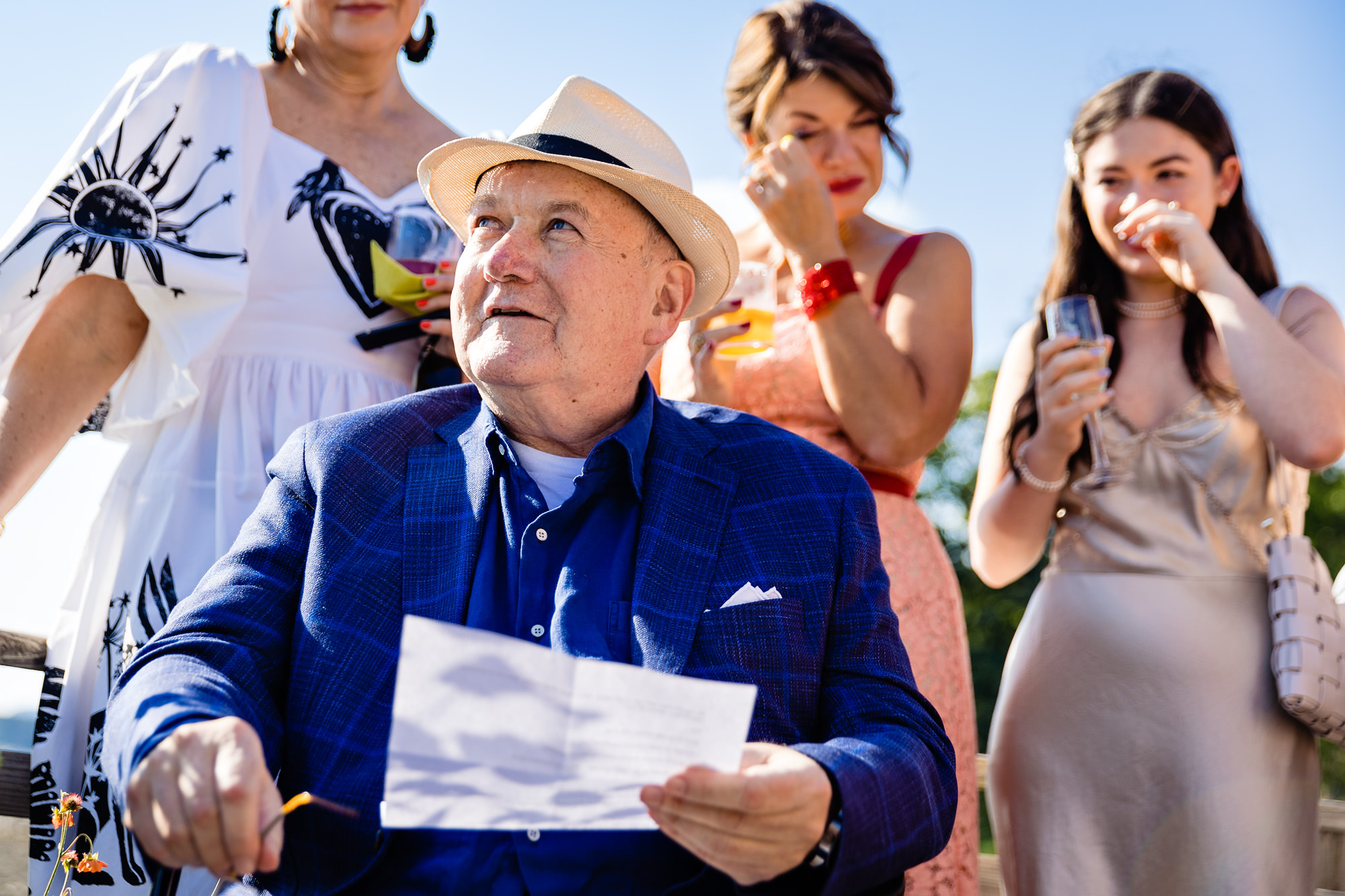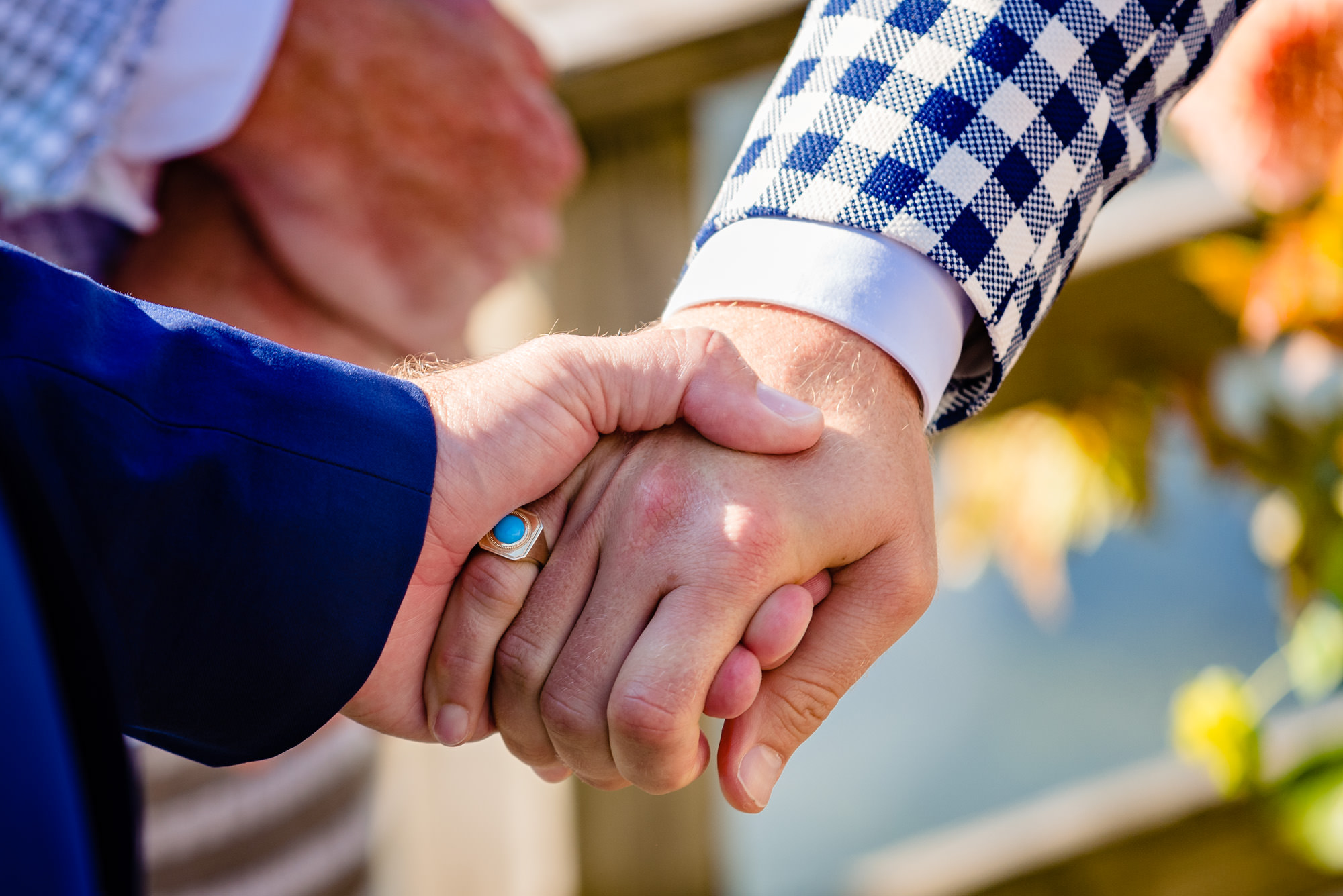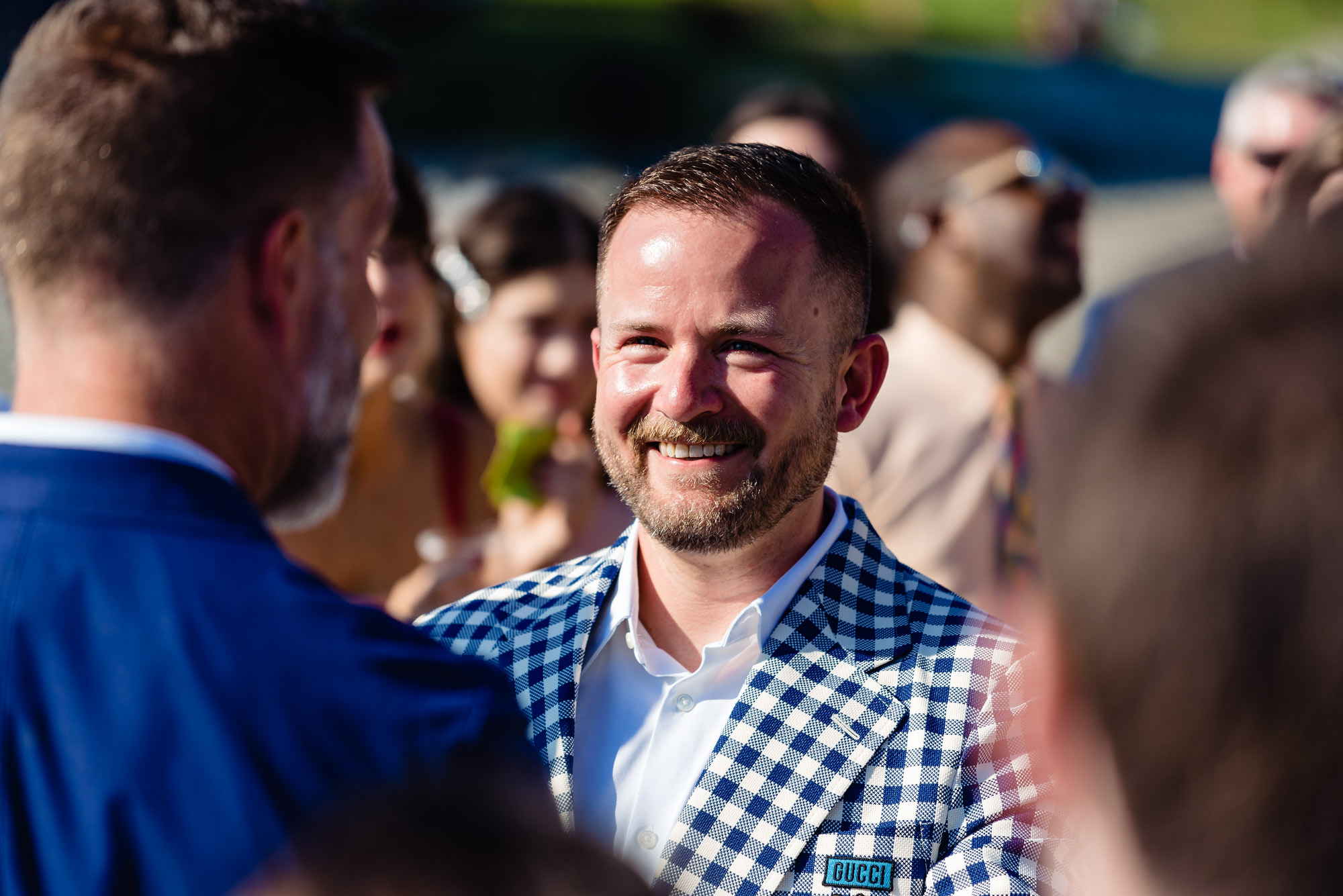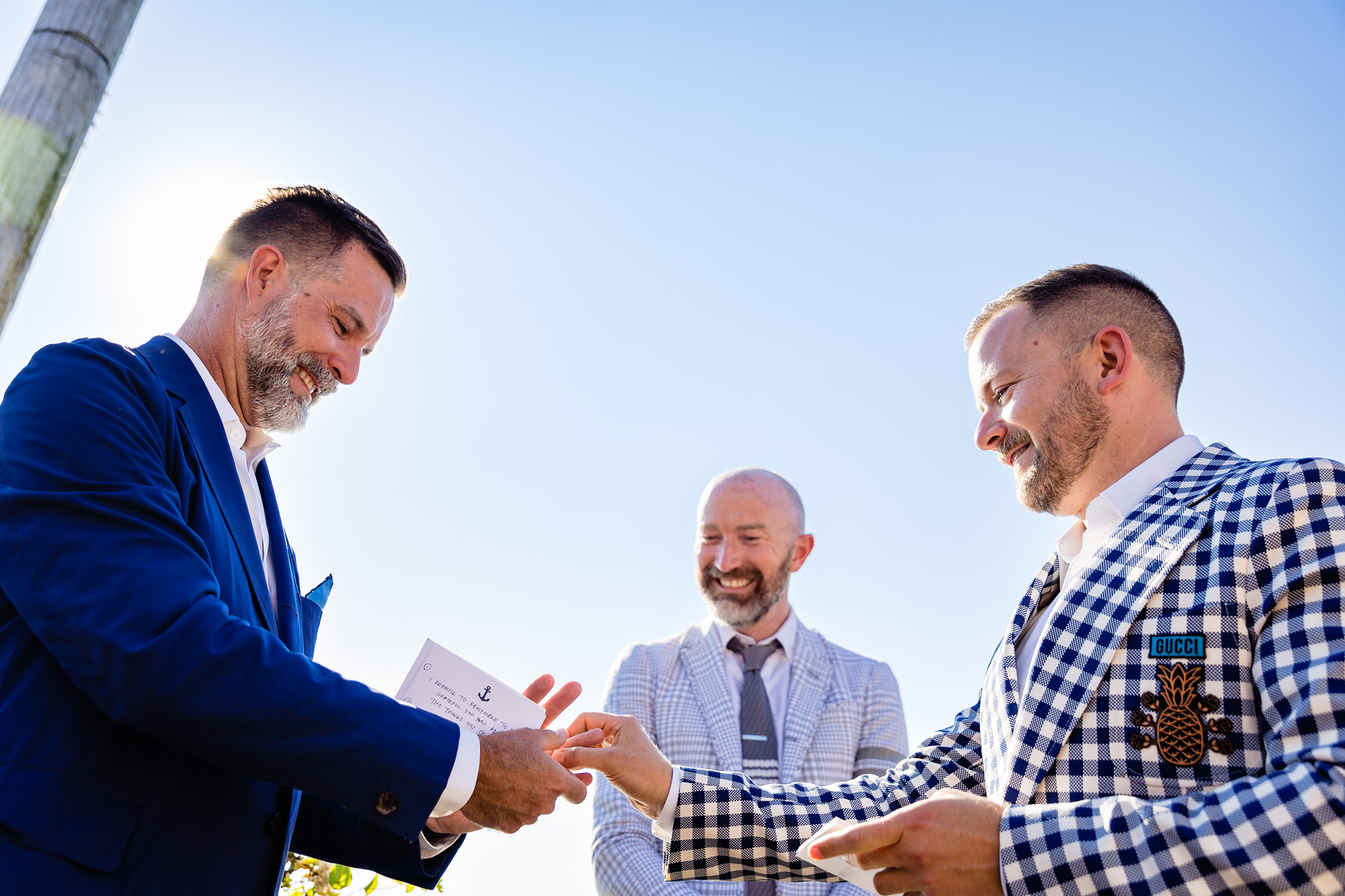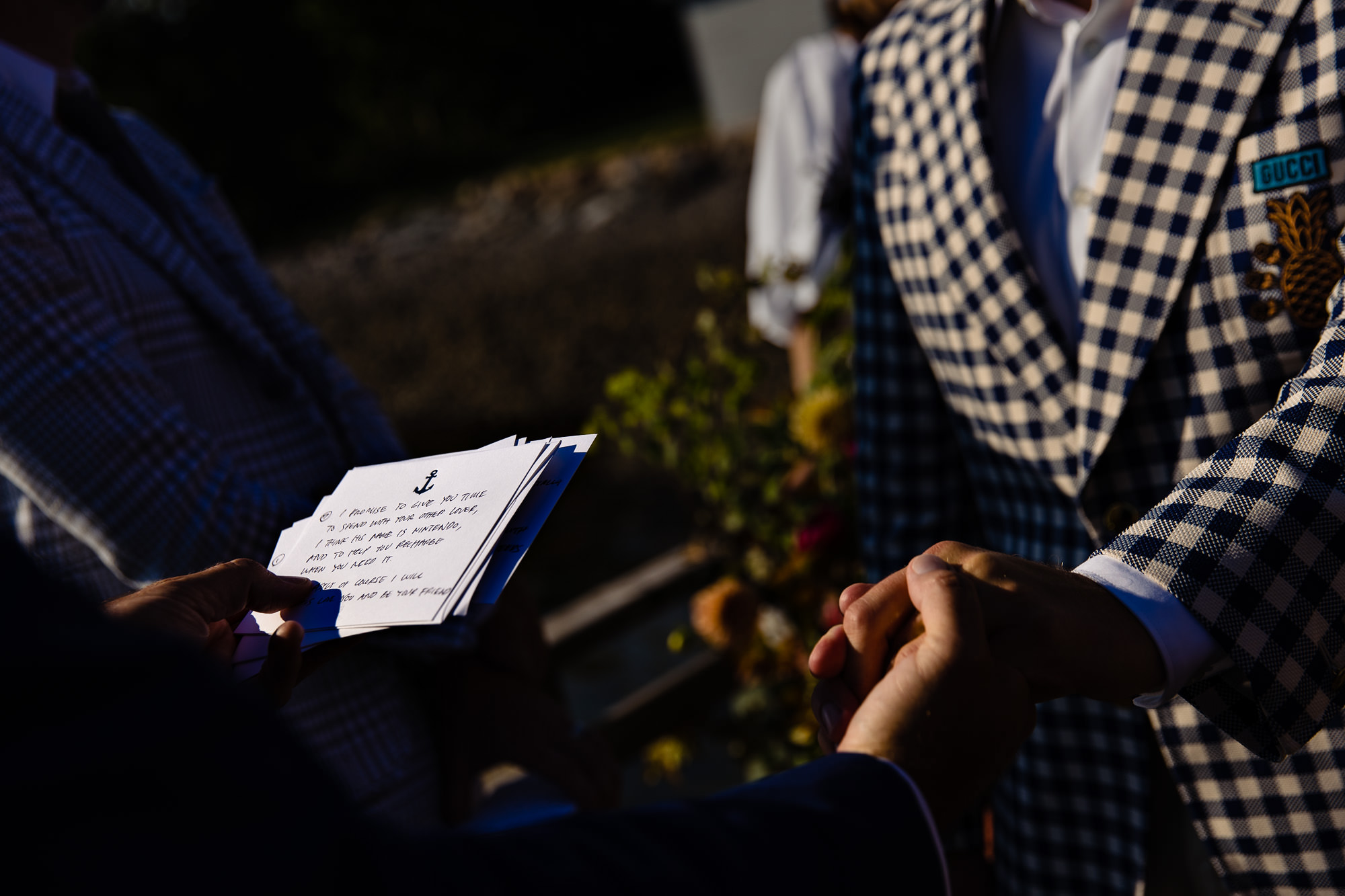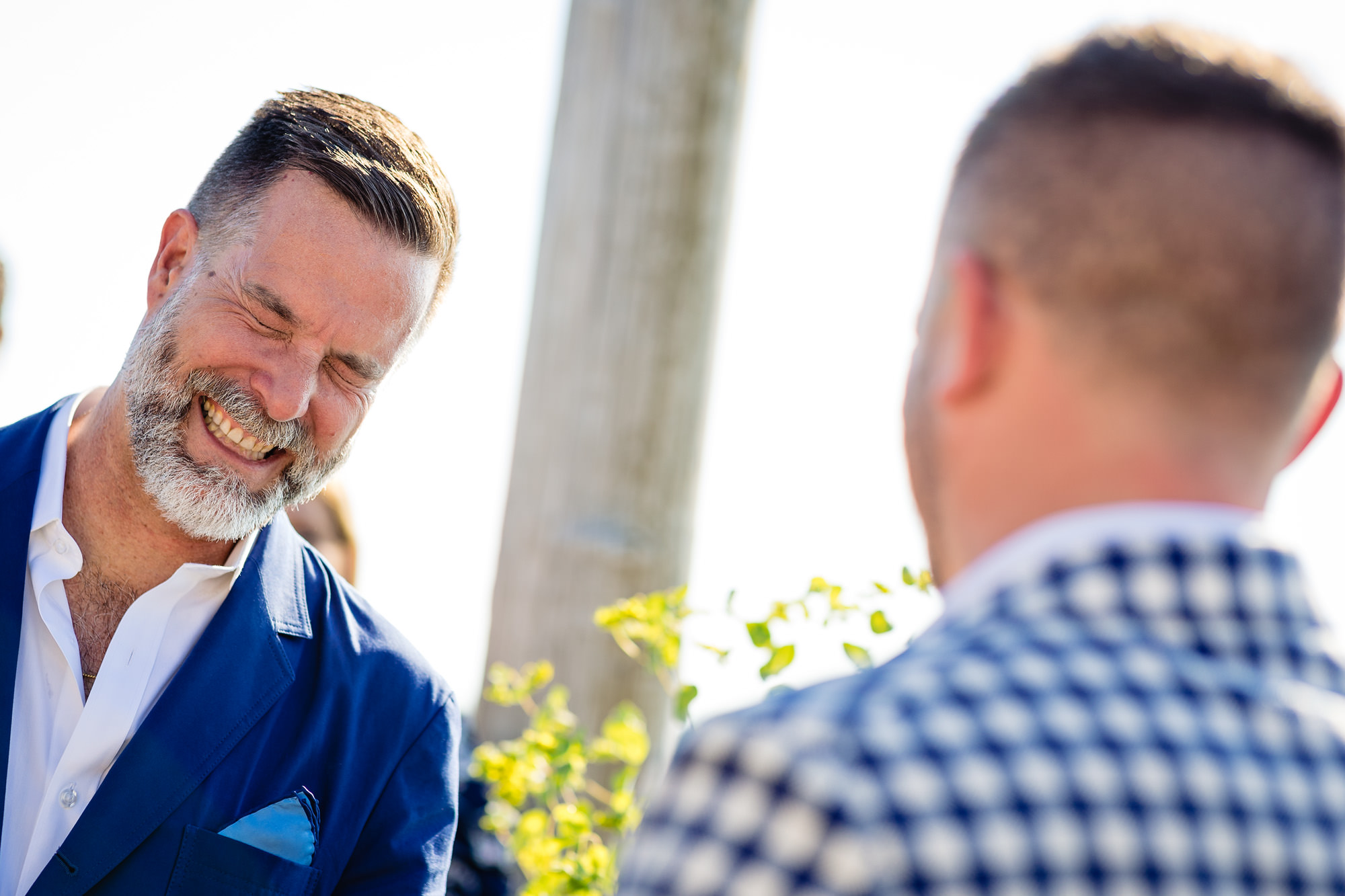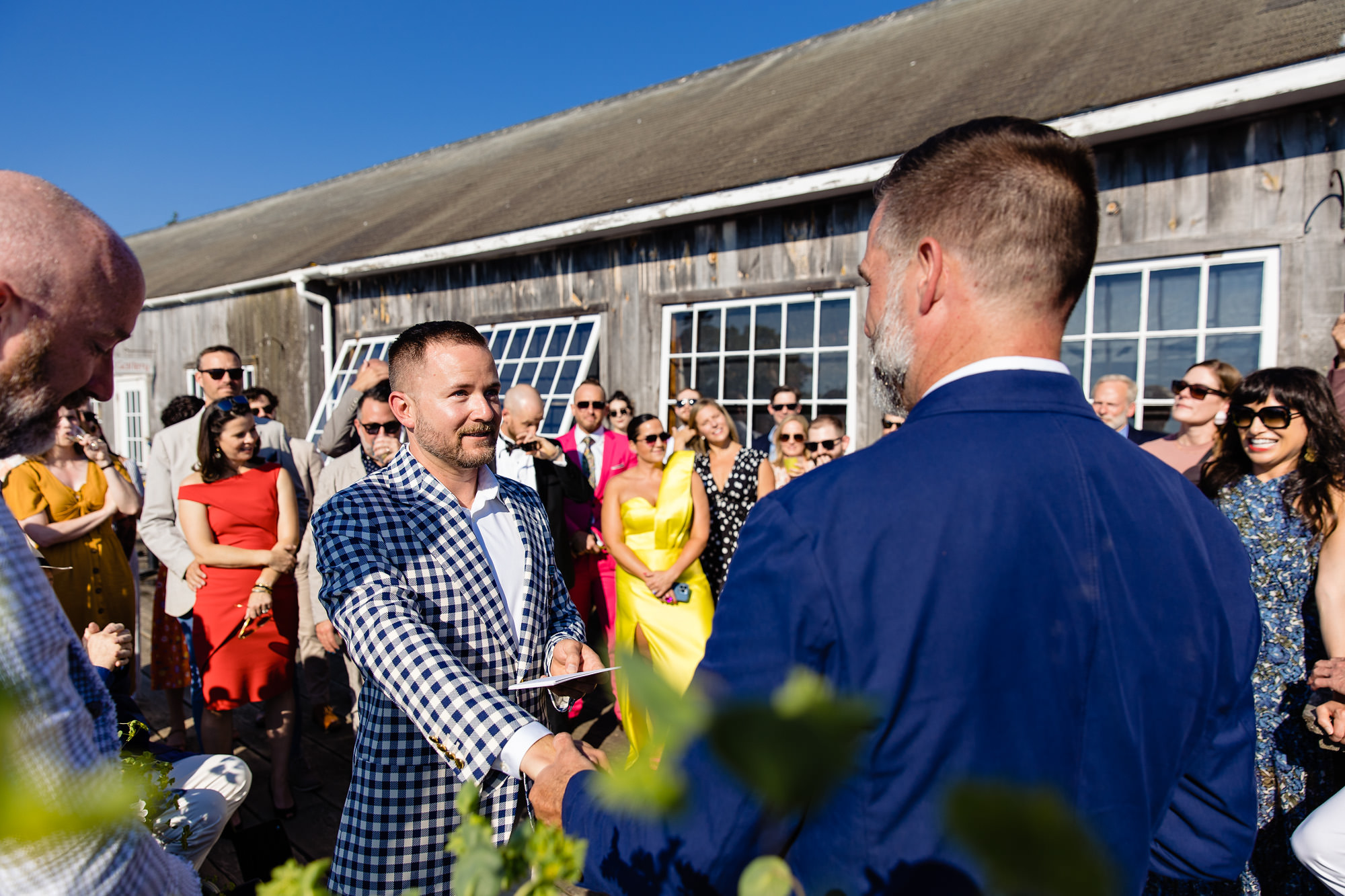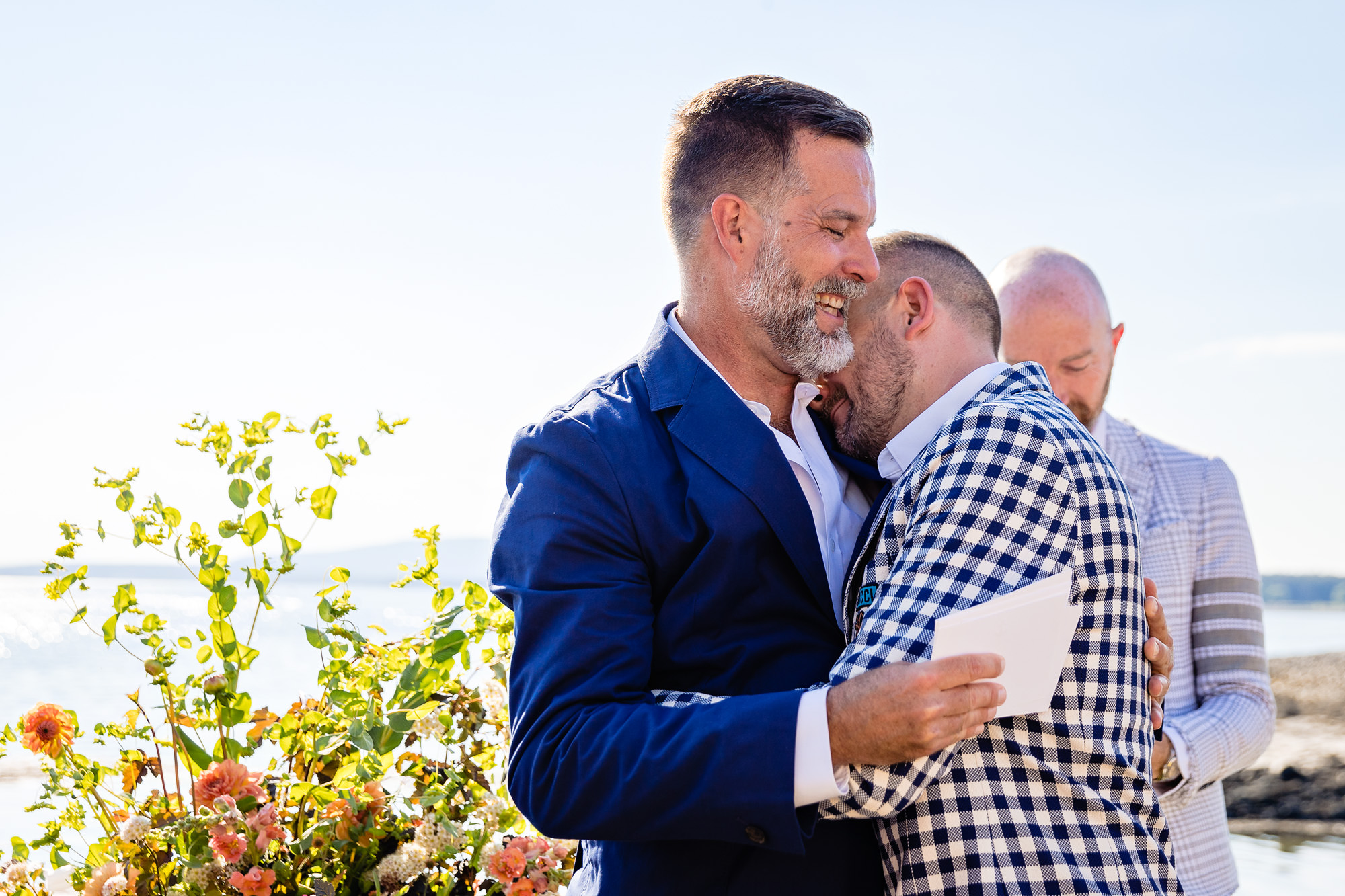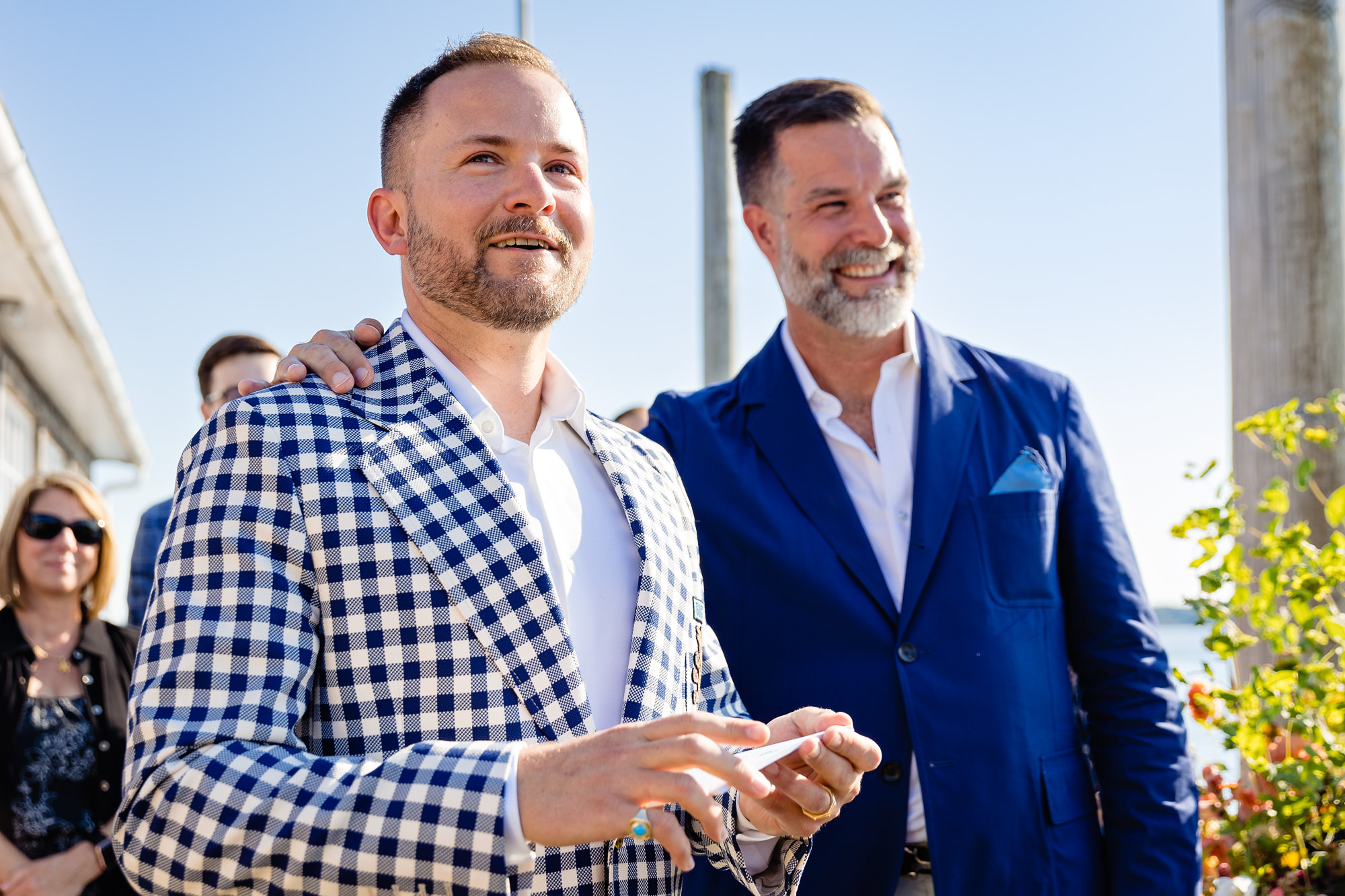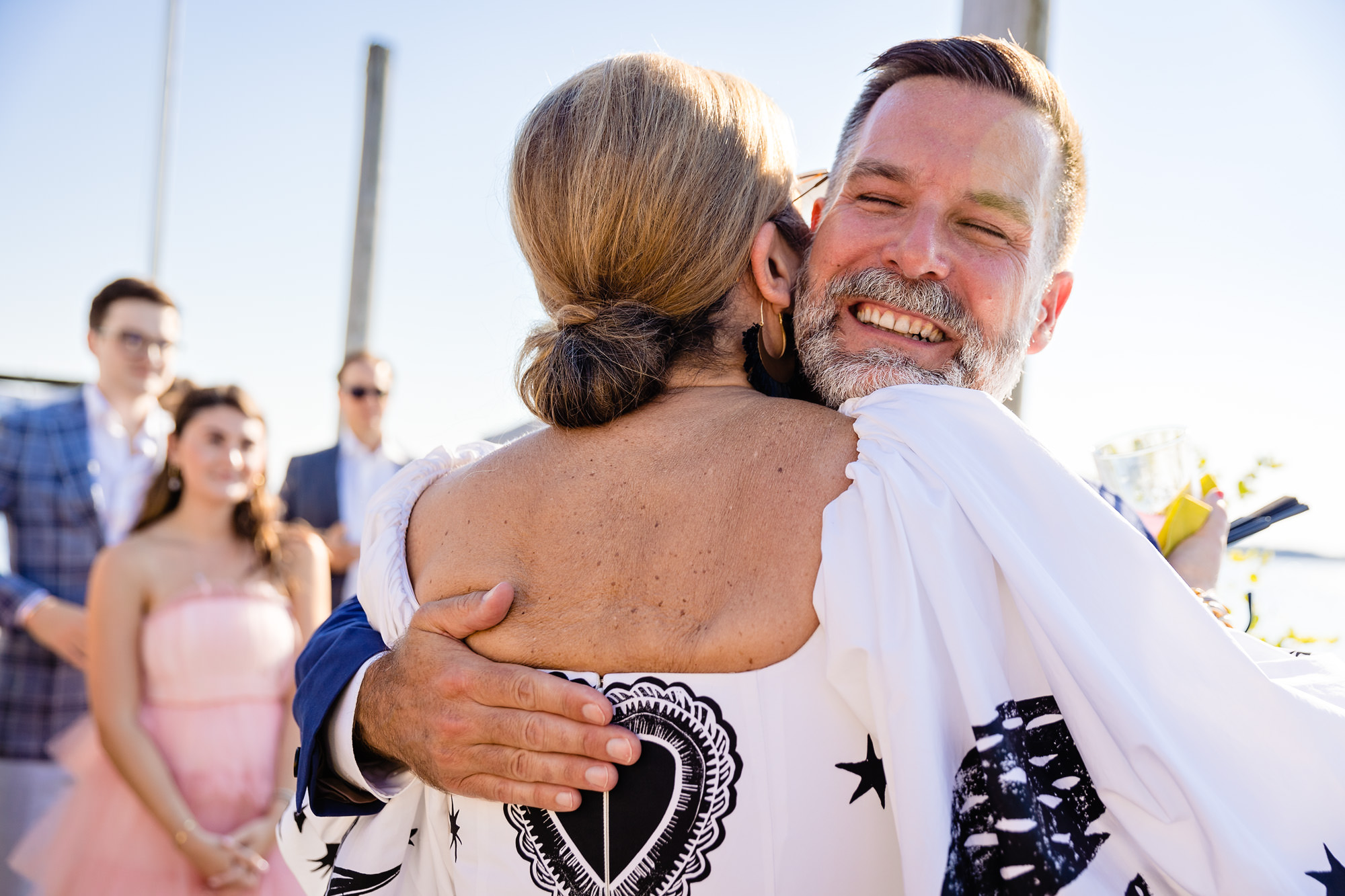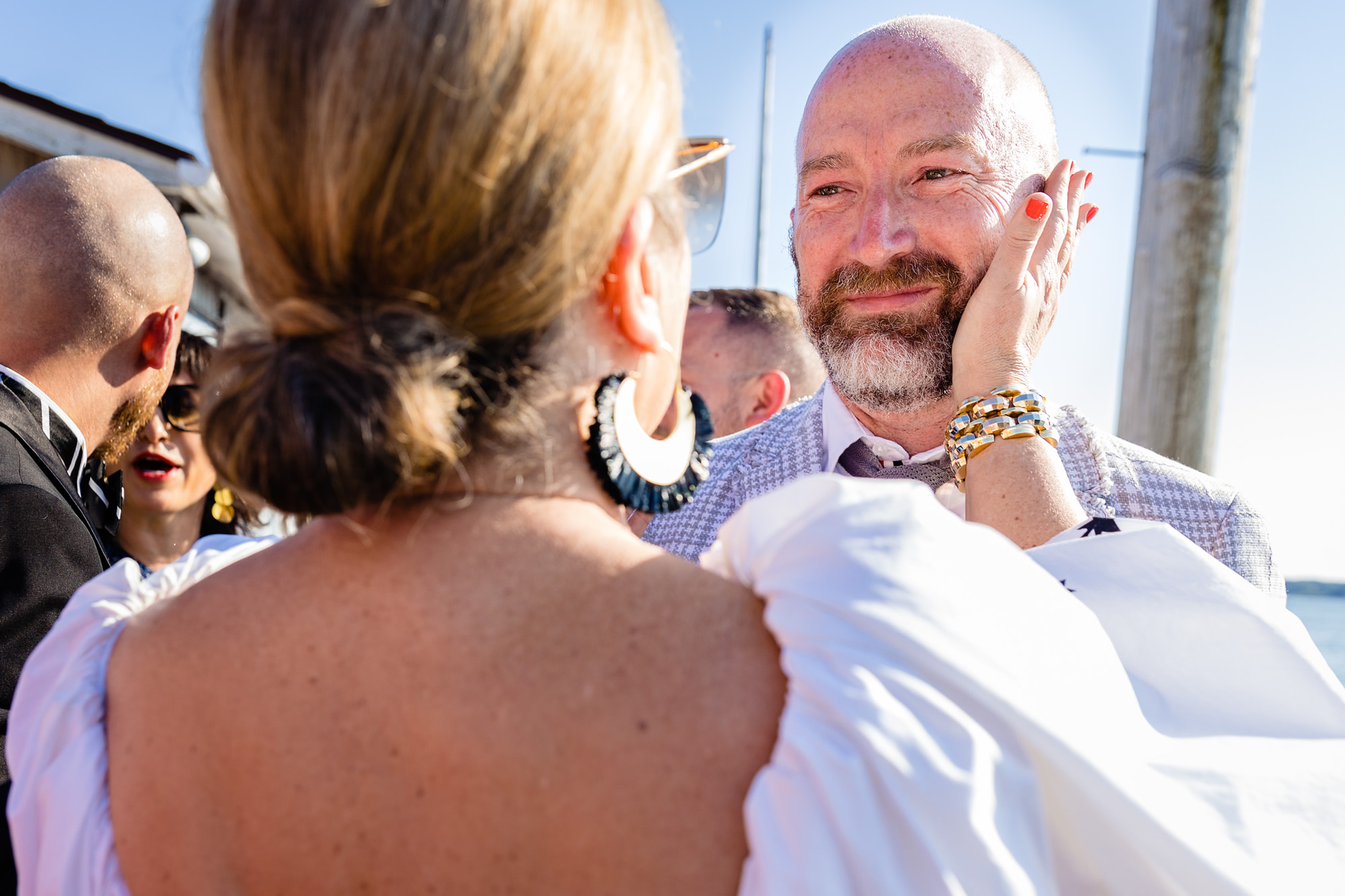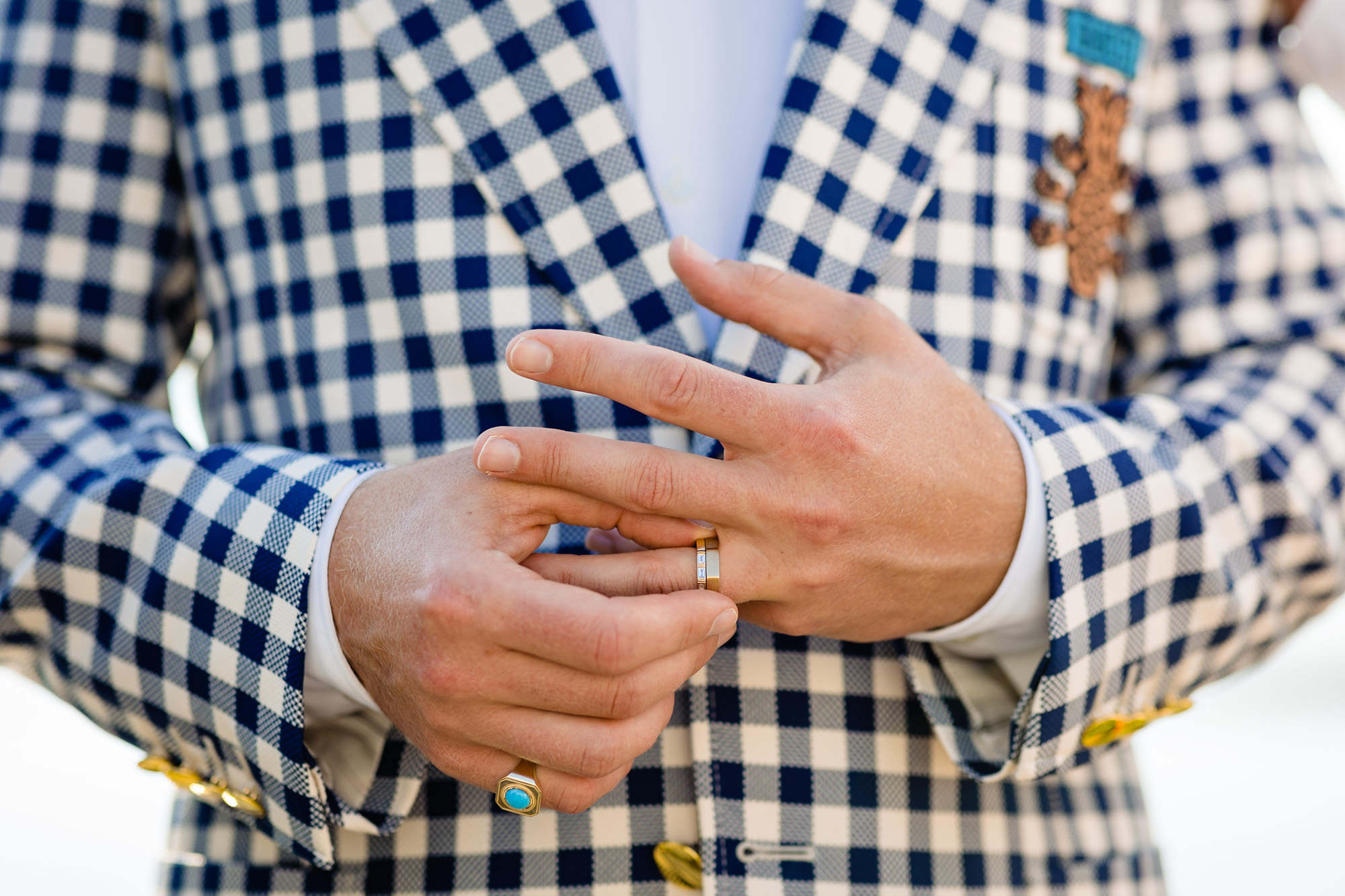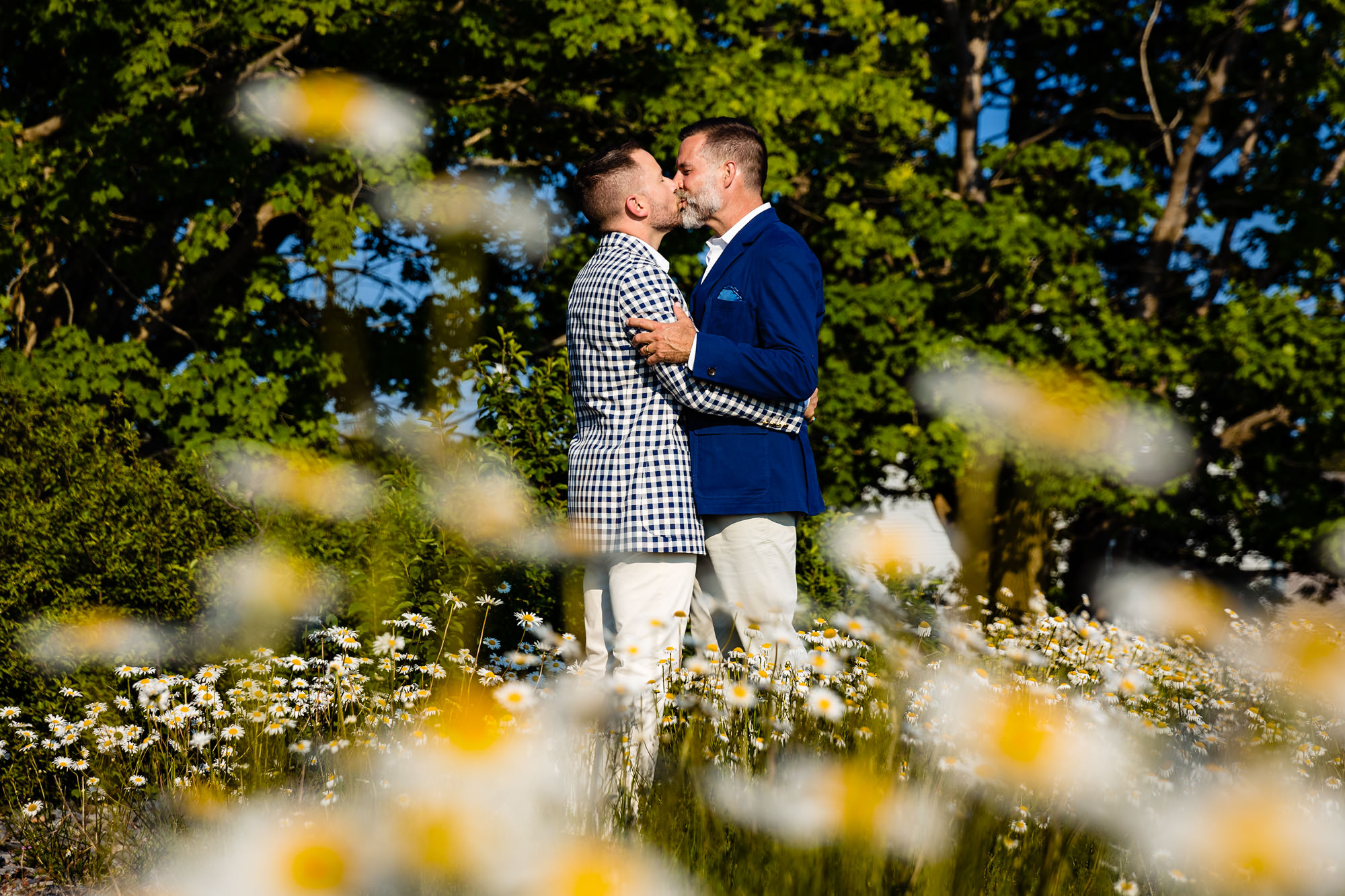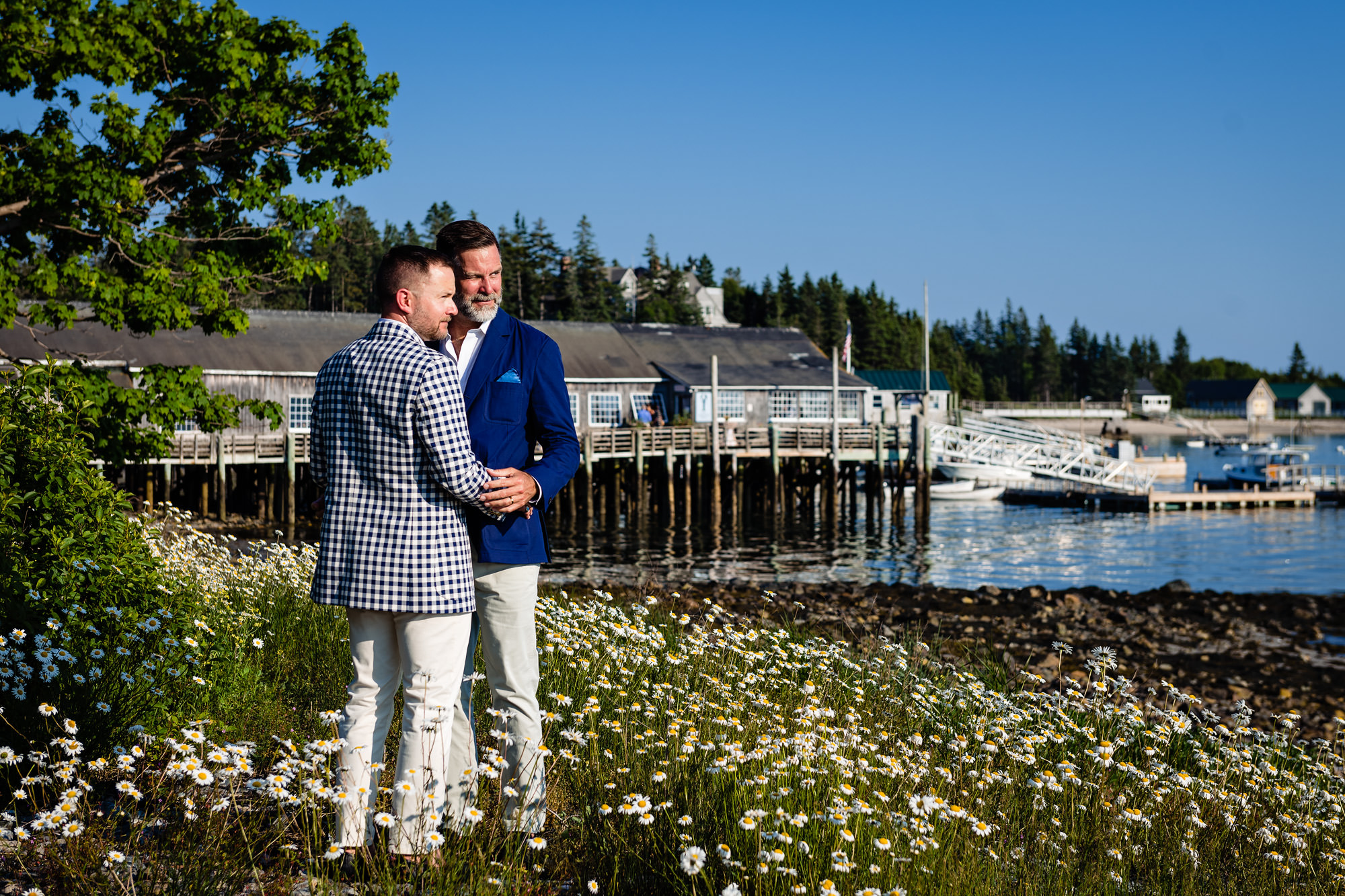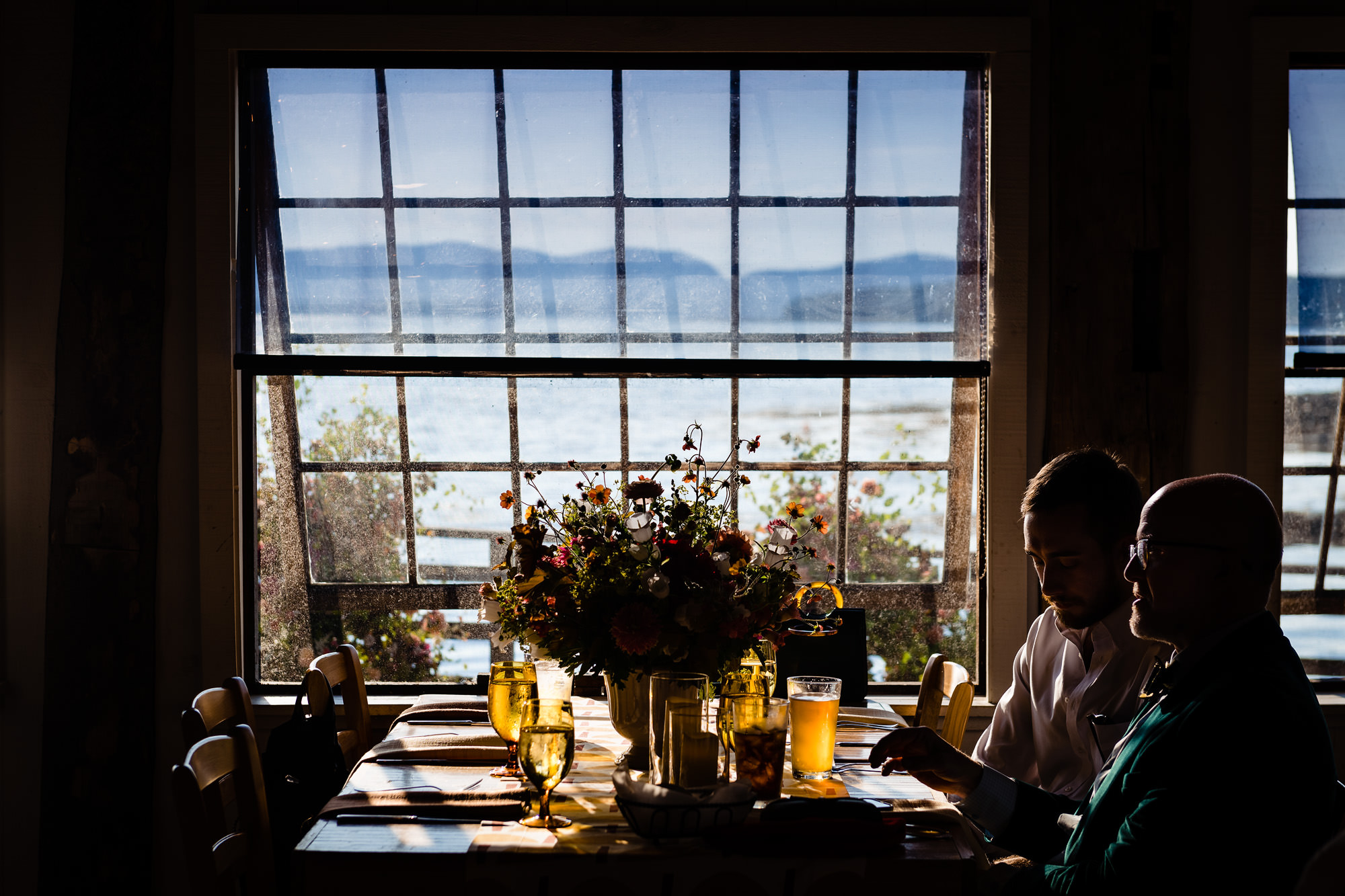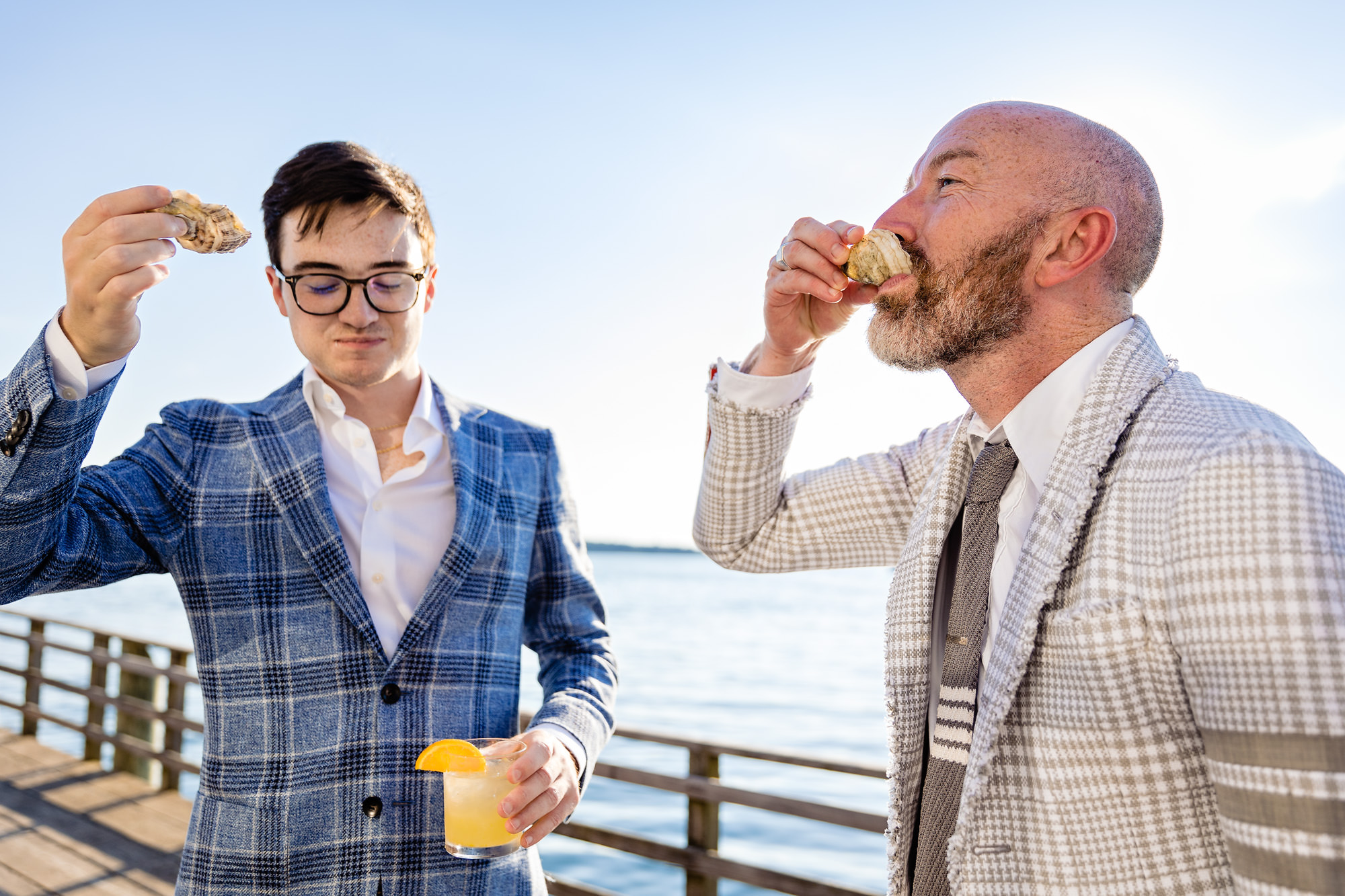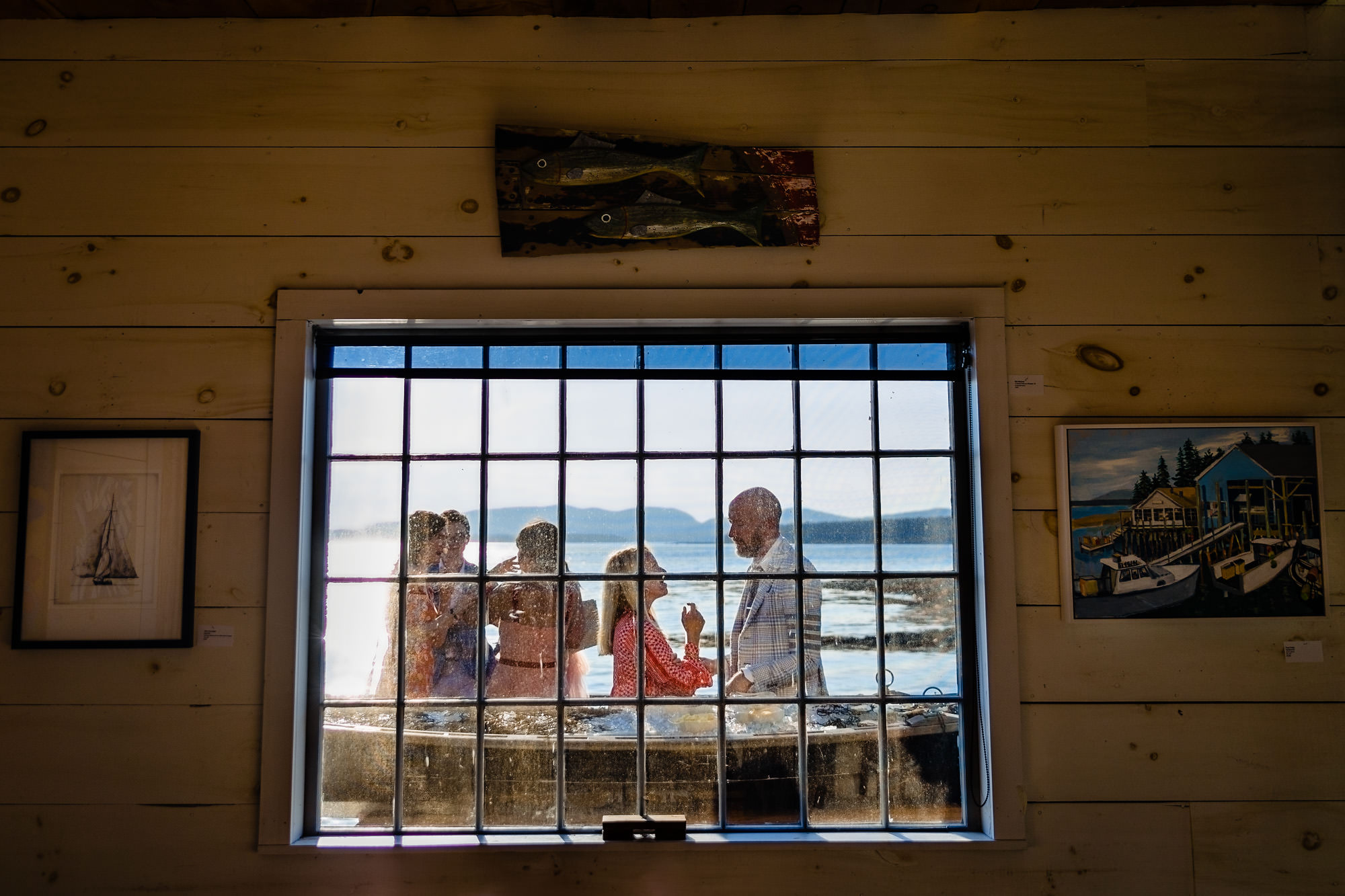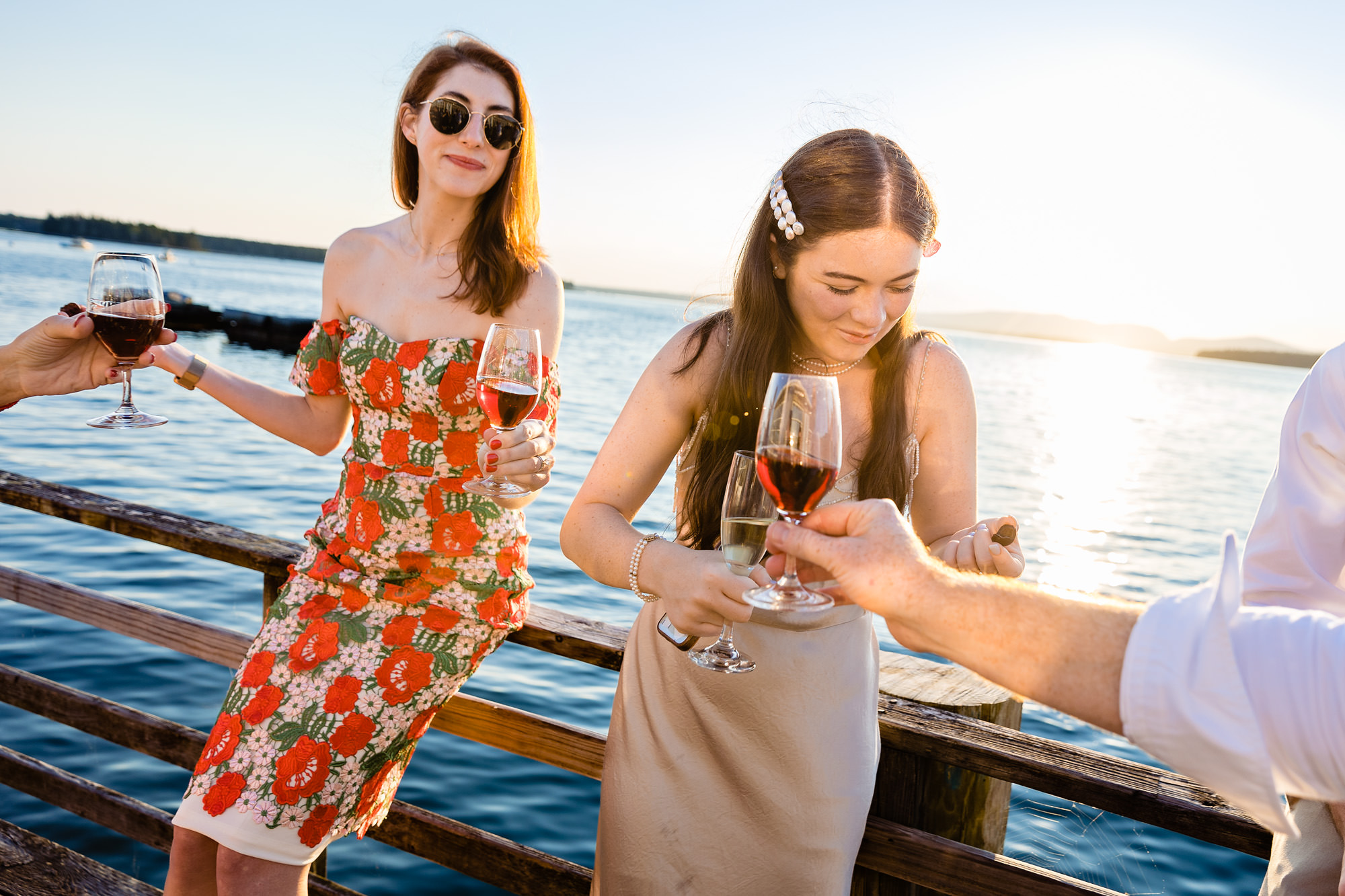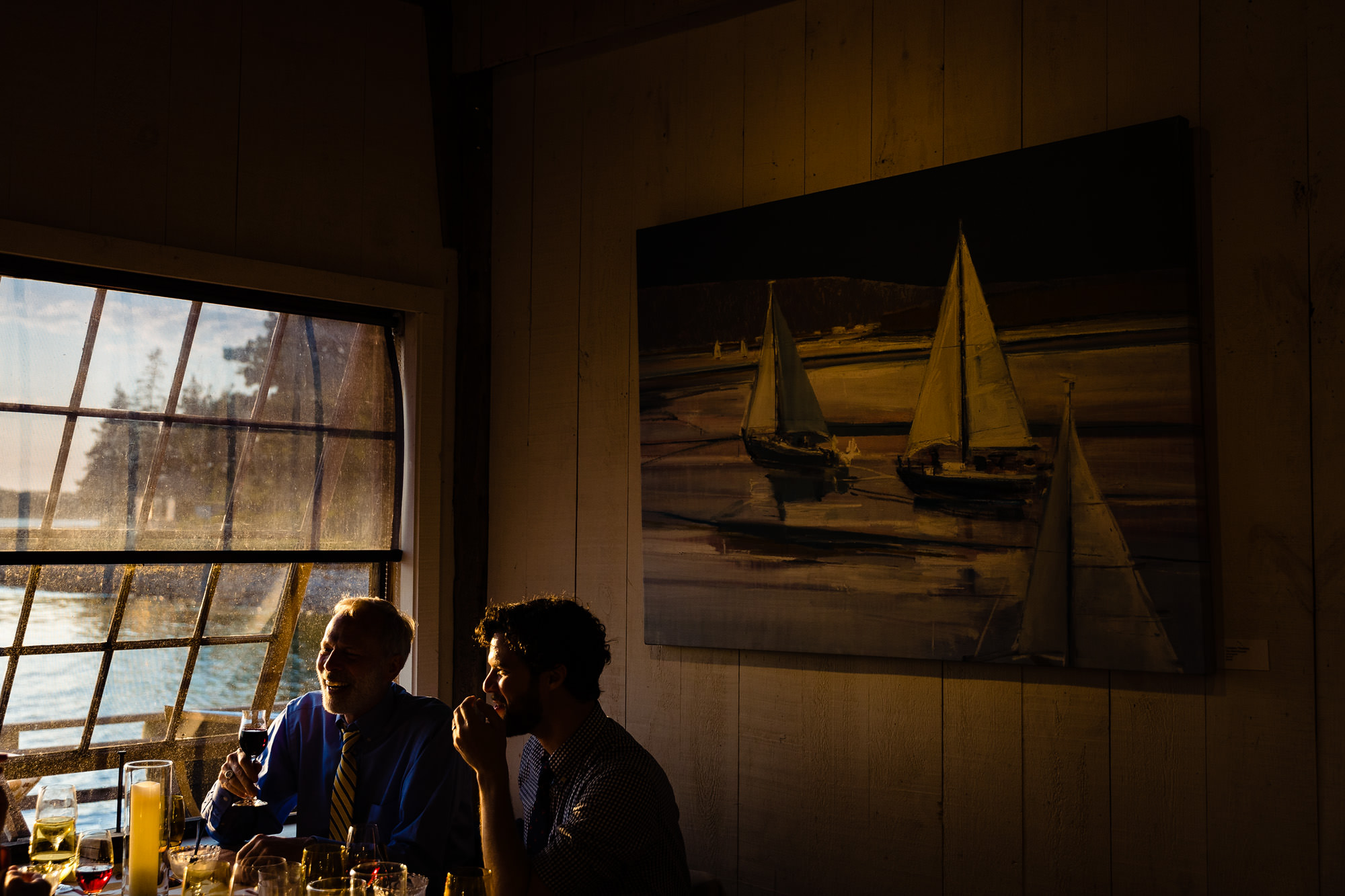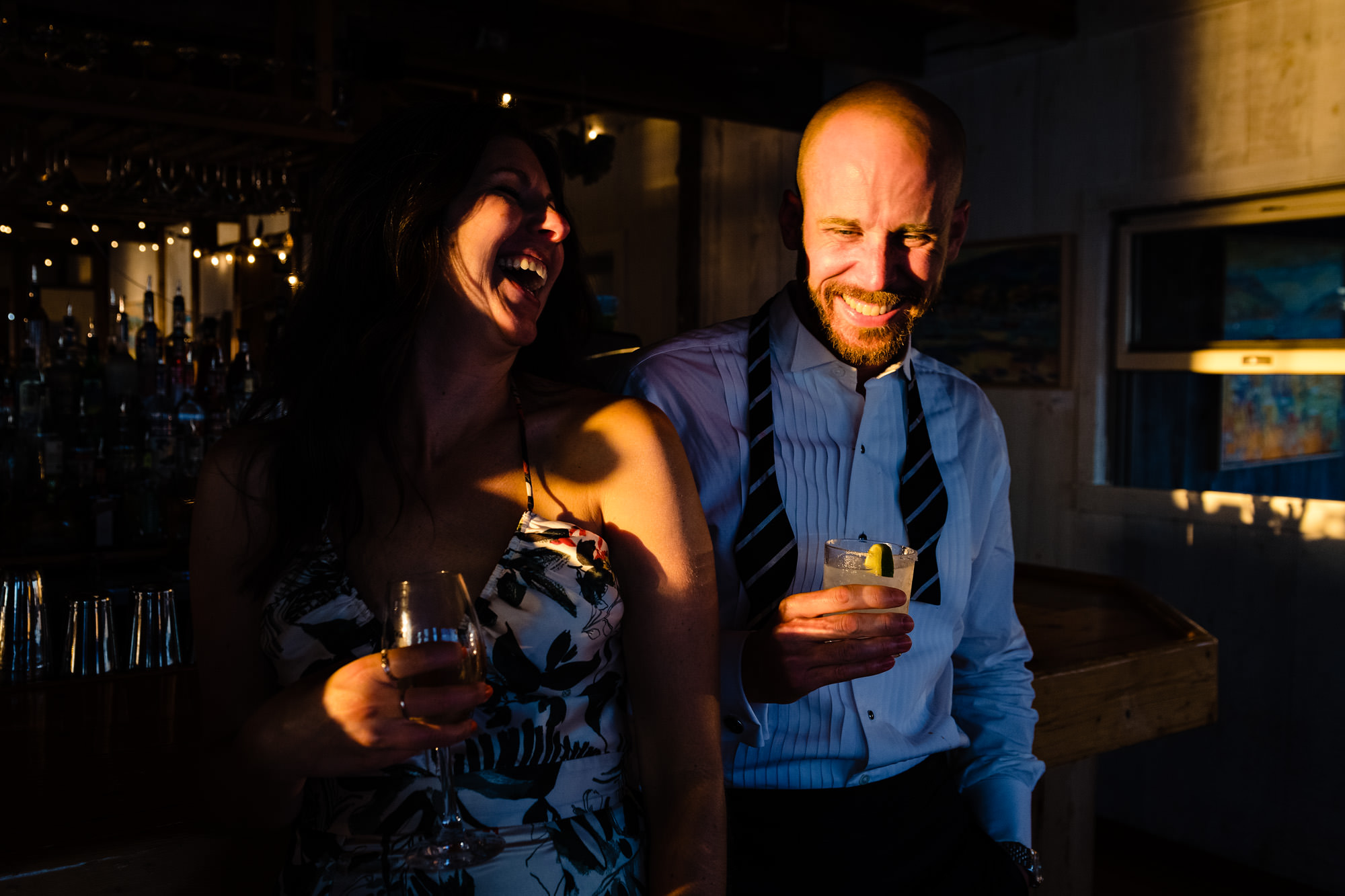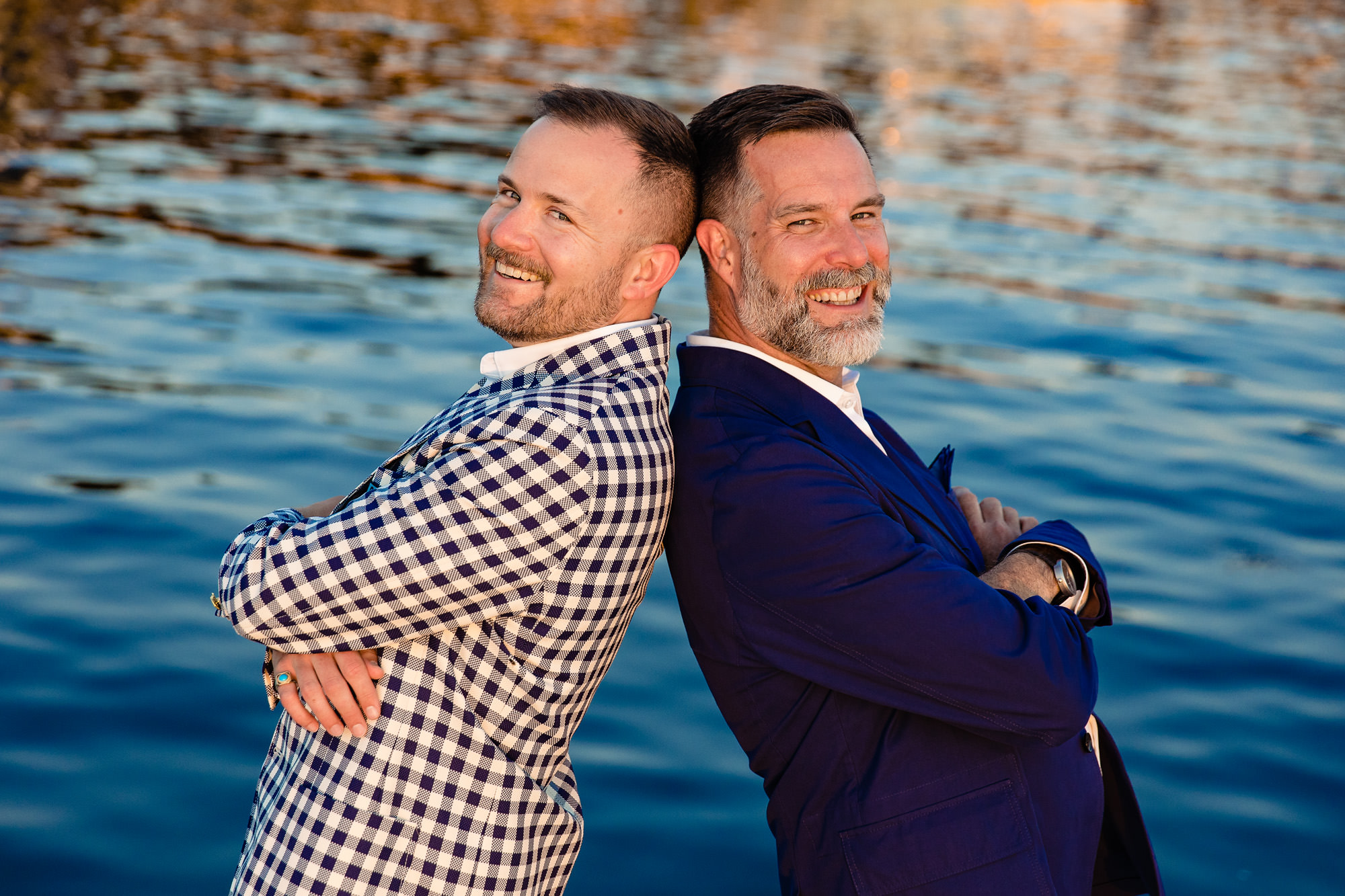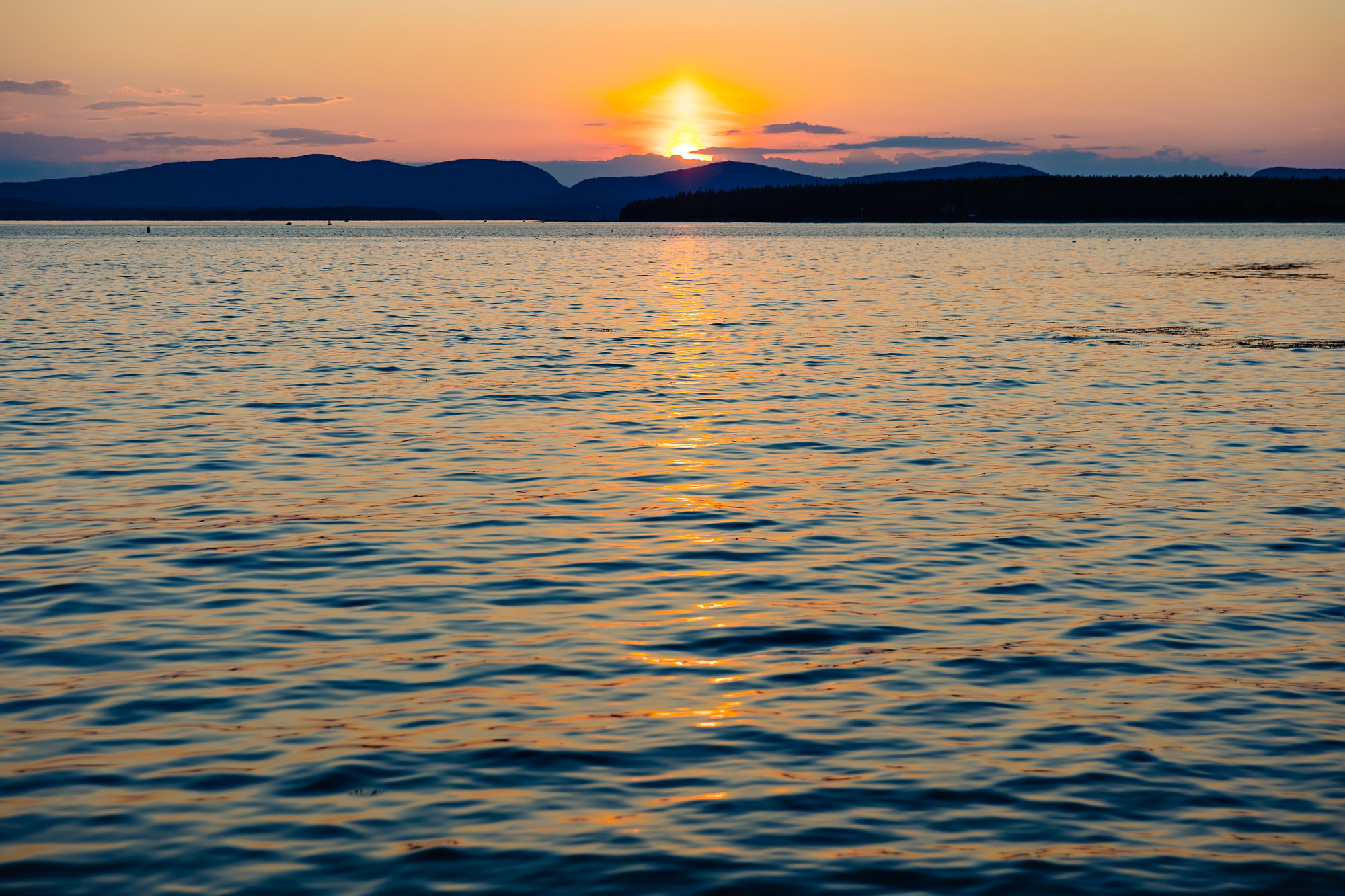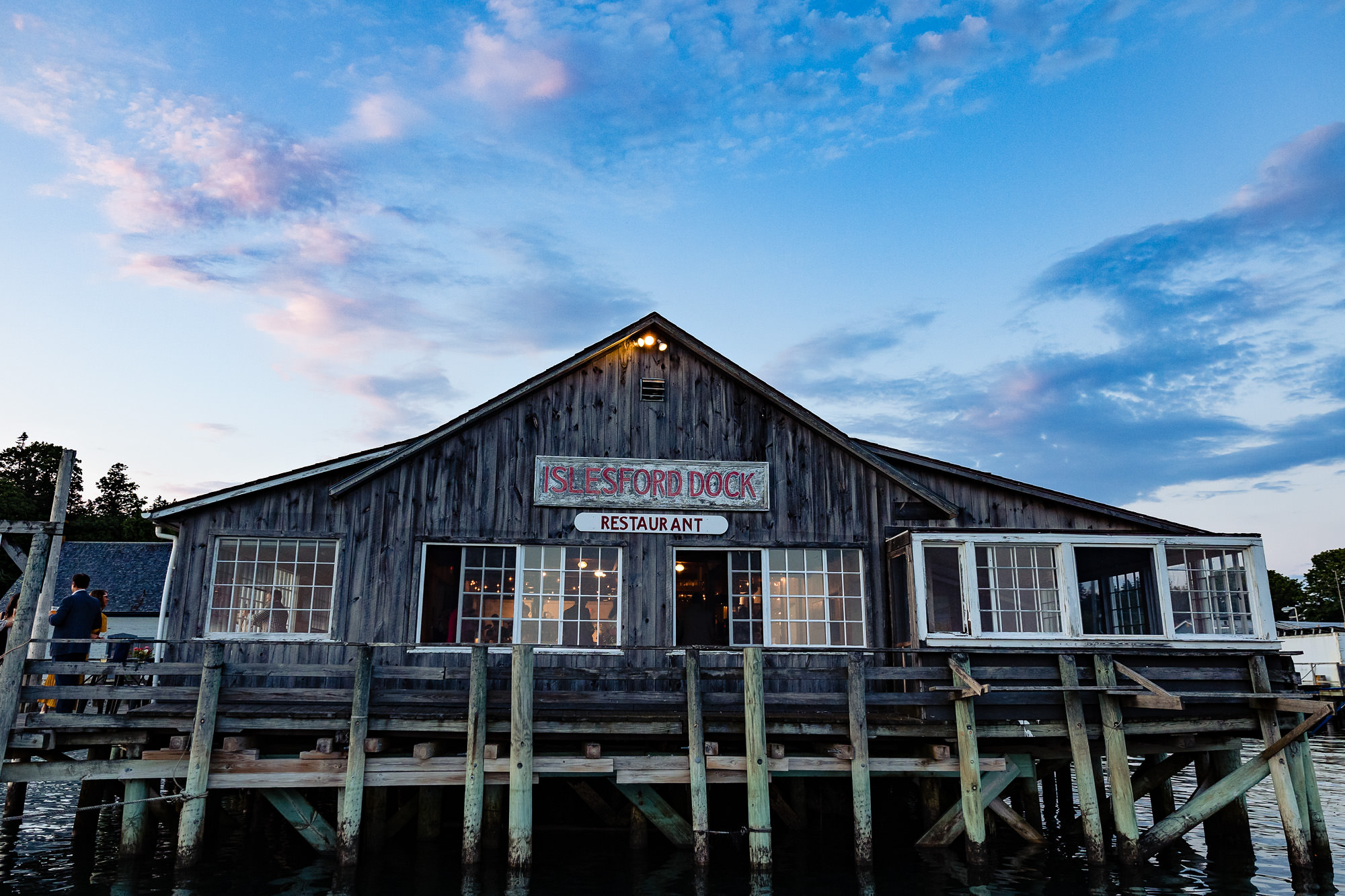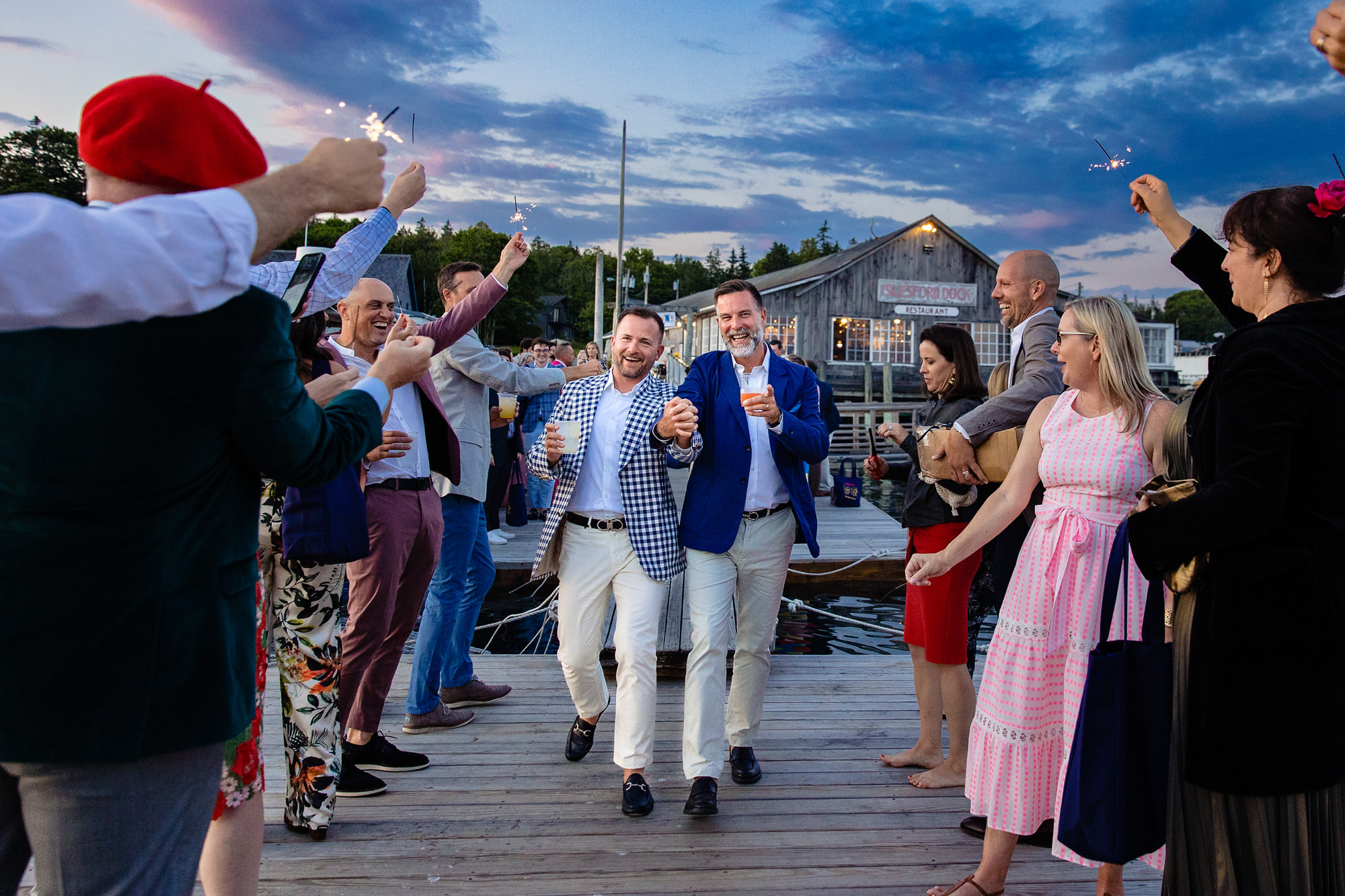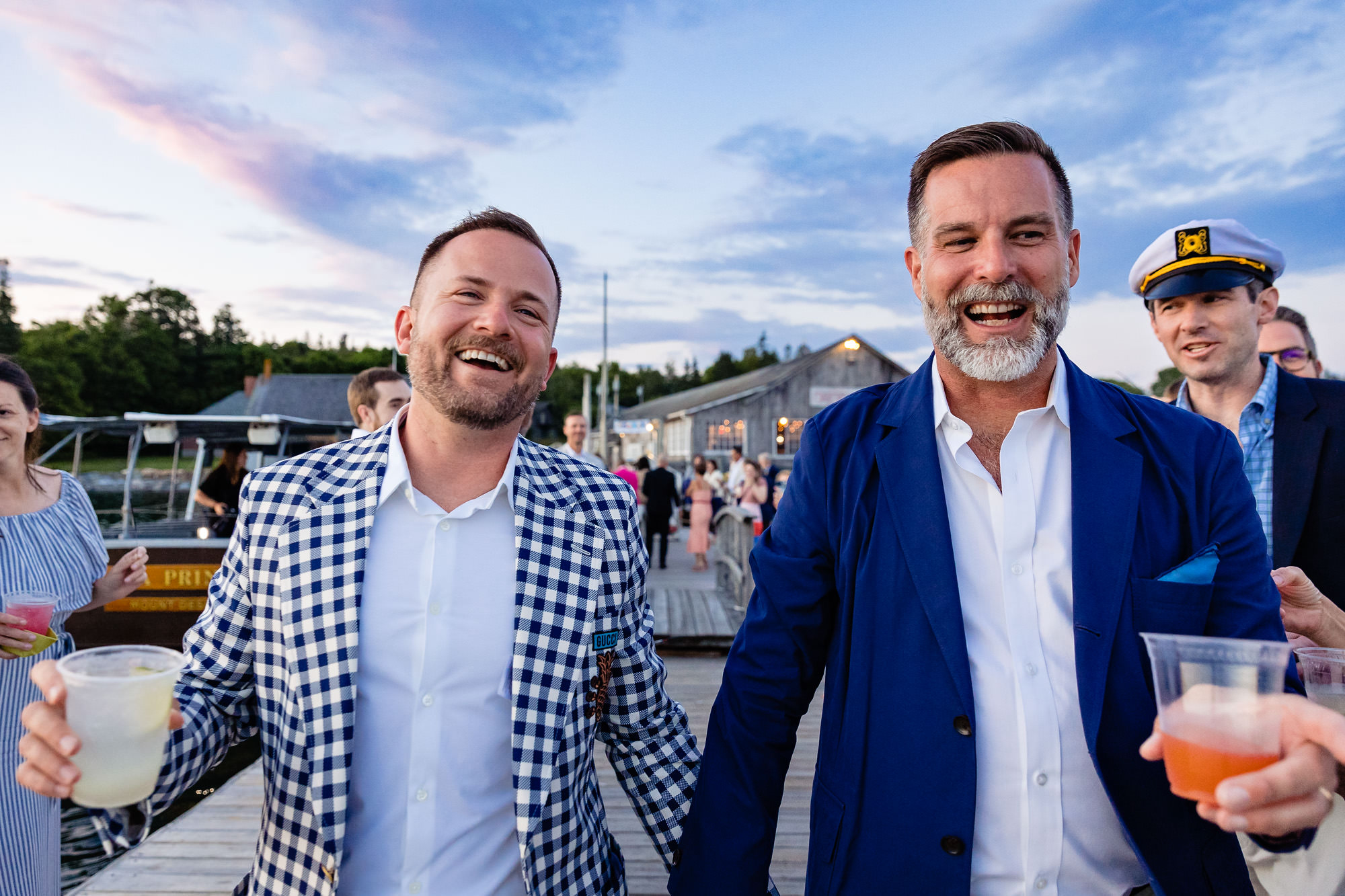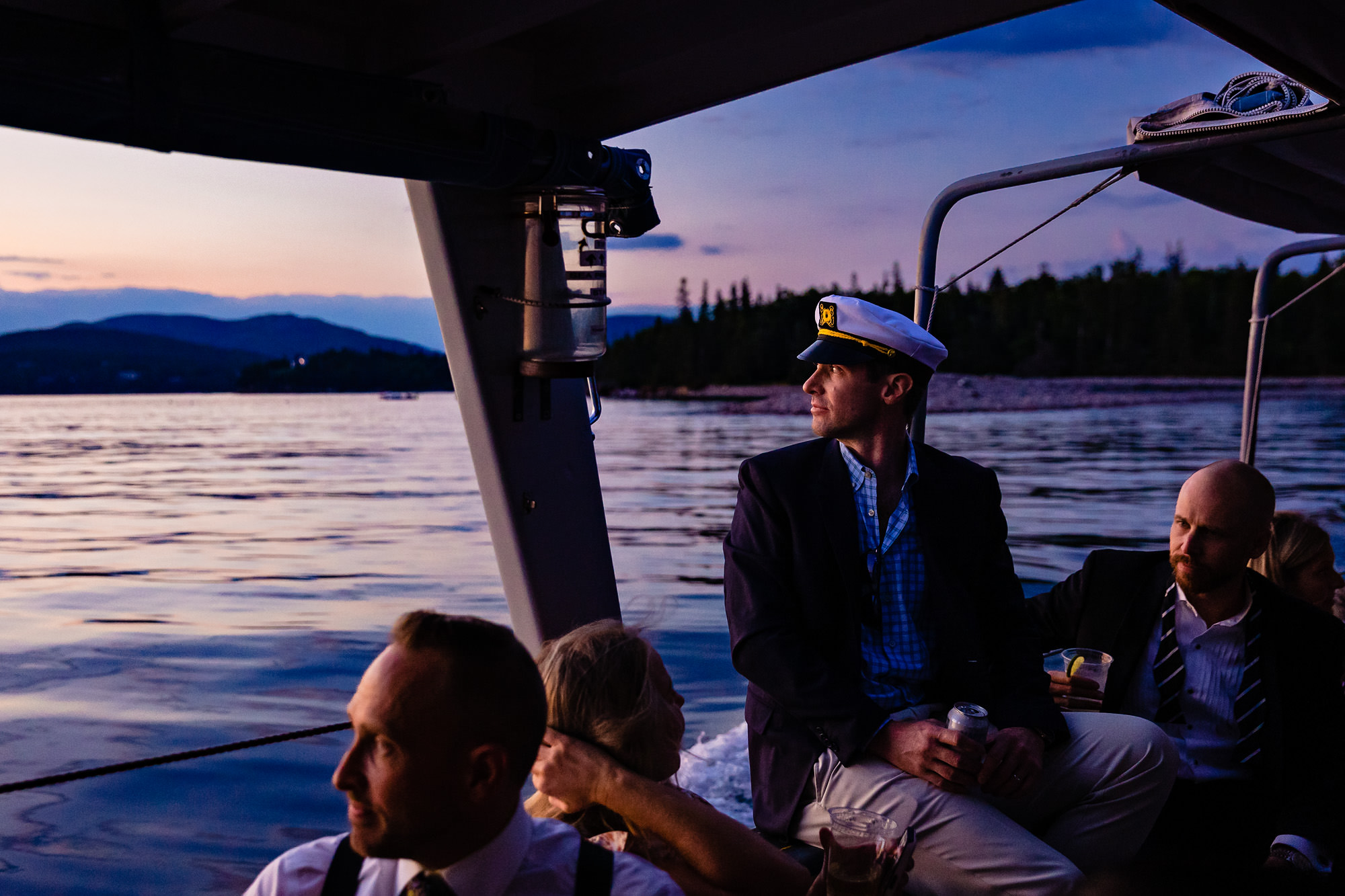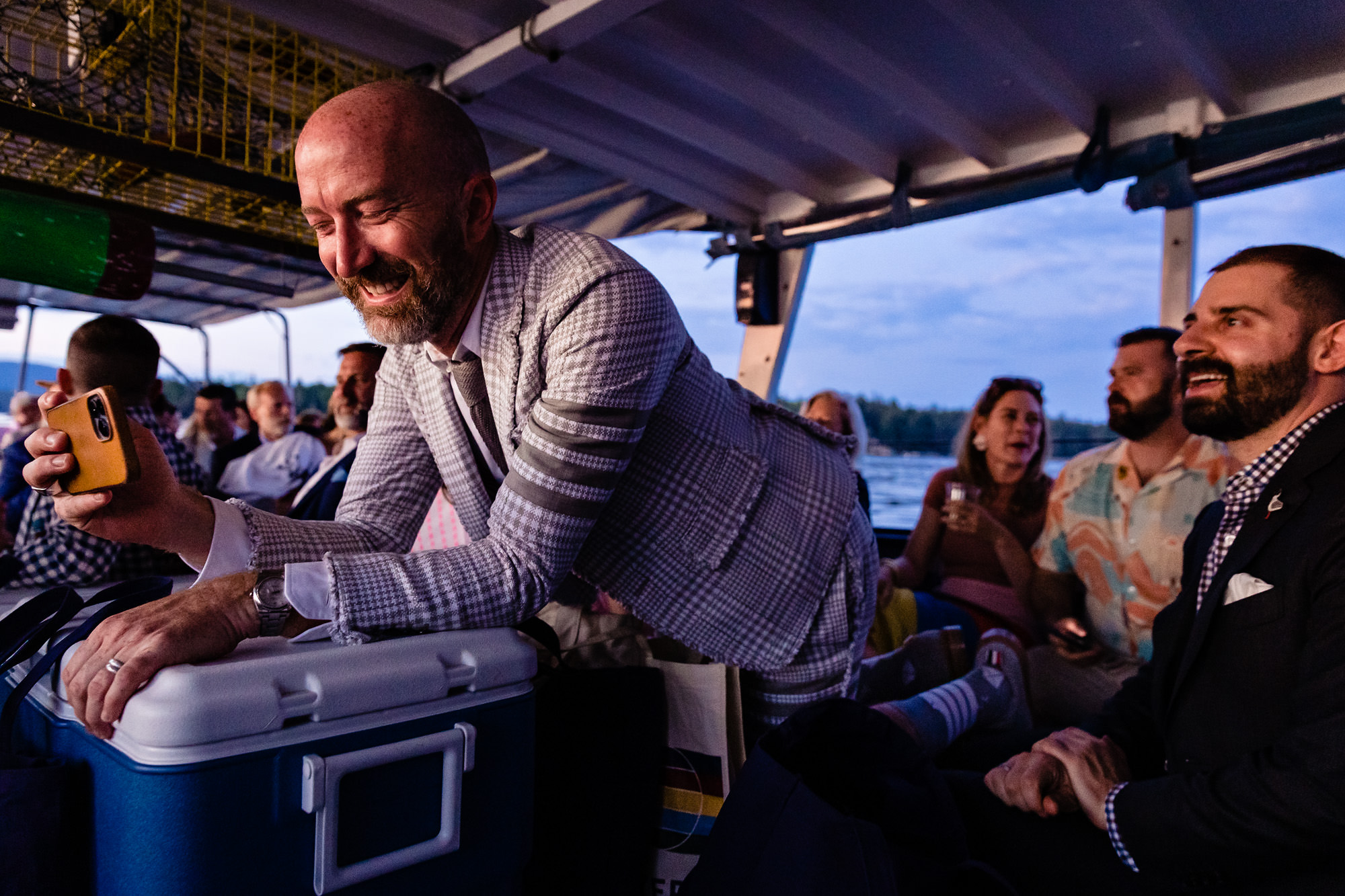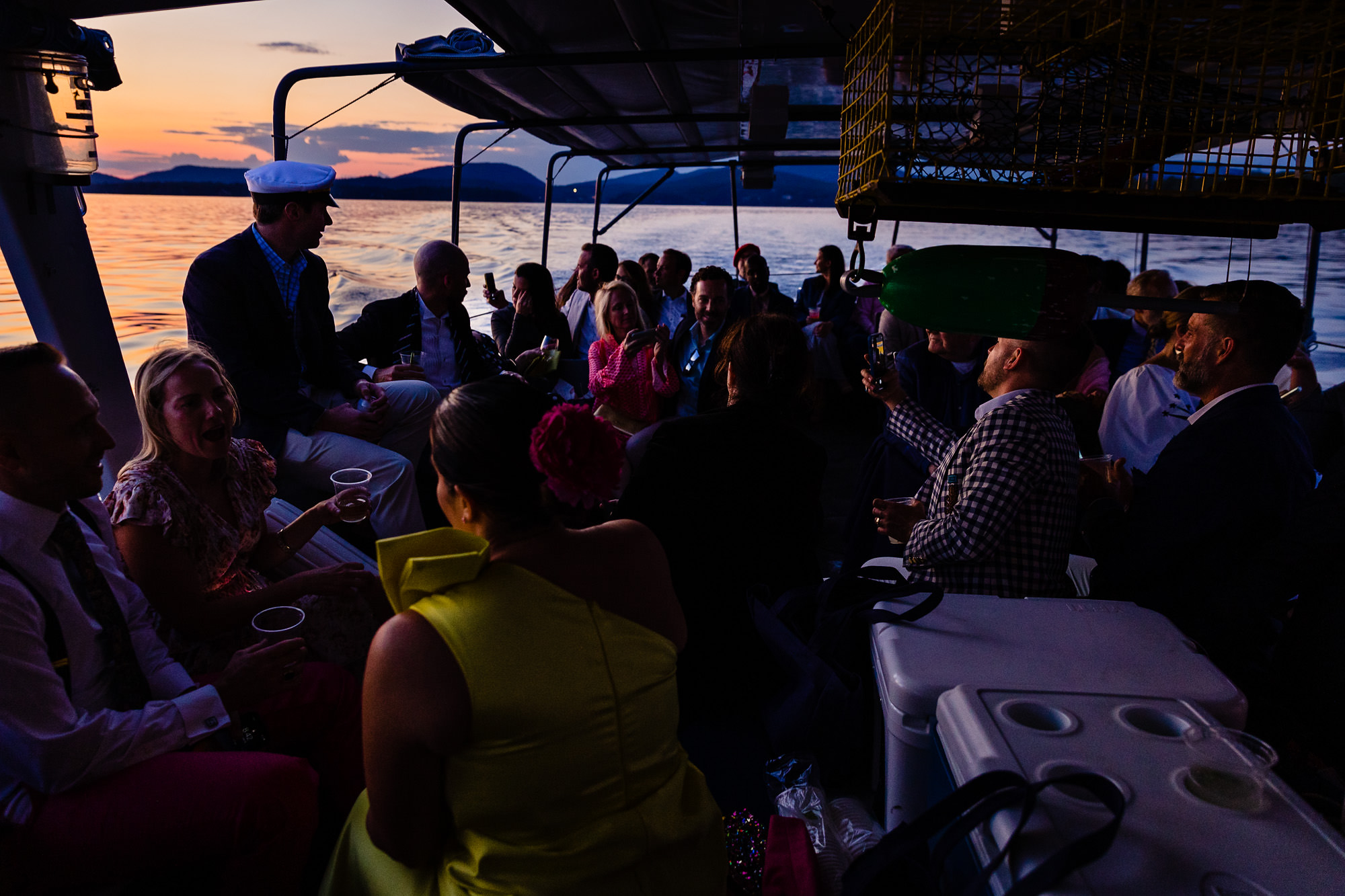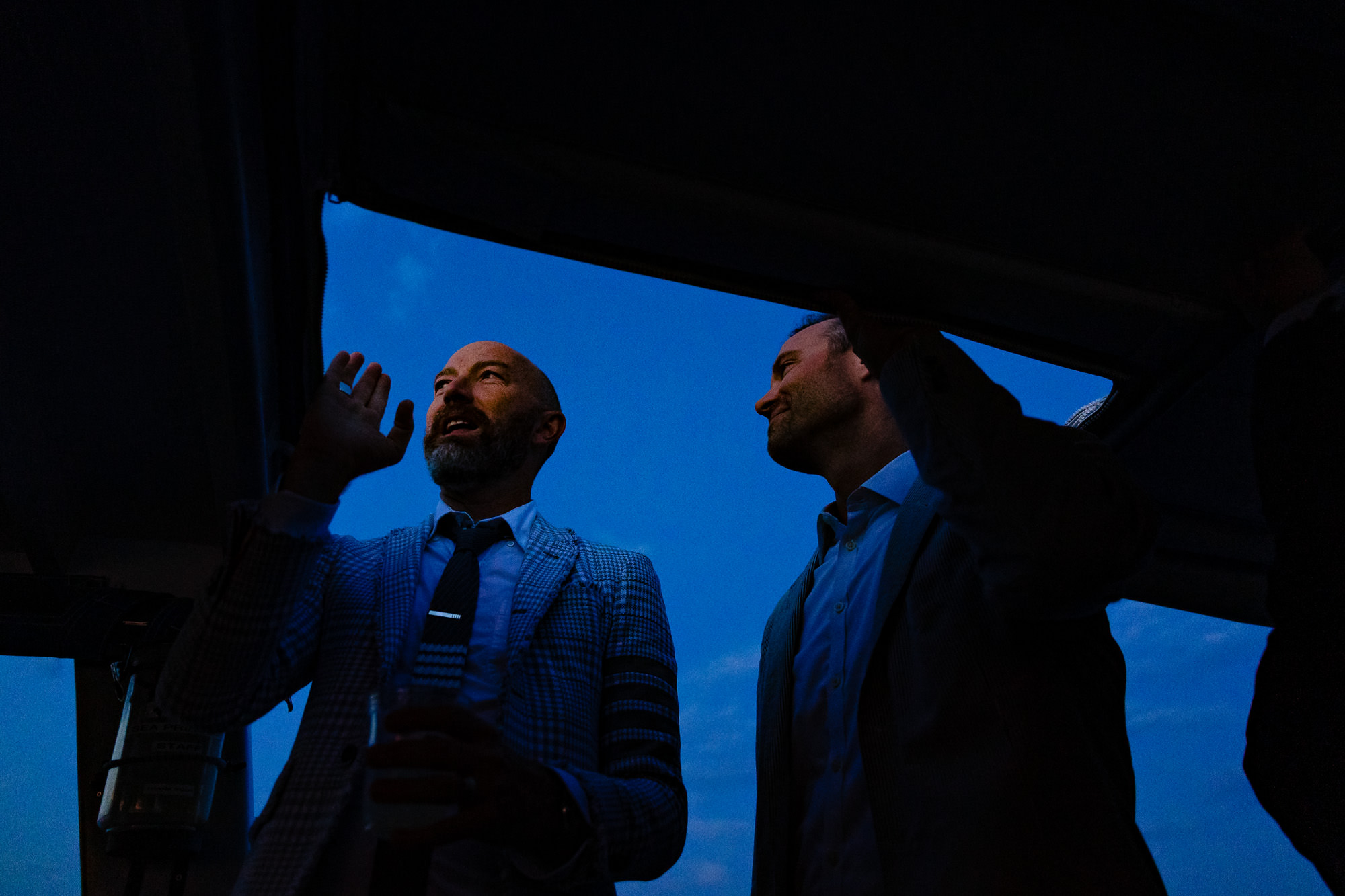 Planner: Rachel Sisson, RL Sisson Events
Venue, Caterer: Islesford Dock Restaurant
Photographer: Kate Crabtree Photography
Second Photography: Kelsey Kobik
Florist: Salt Farm Flowers
Music: Chris Poulin
Boat: Sea Princess