On the Tuesday prior to their wedding, Dennis sent me an email. He had noticed the 95% chance of rain, and although he was trying to be cool as a cucumber, I could tell- he was NERVOUS. And, who wouldn't be with such a forecast? When I had seen it, I thought, ho boy, this isn't the best news! but I assured Dennis that you can't take Maine's forecasts seriously until Thursday evening for a Saturday wedding, and to sit back and enjoy the week. After all, I said, remember- focus on the fact that you're marrying the love of your life. That's what matters!
He replied, "the last bit was what I definitely needed to hear. THANK YOU." And this only confirmed to me that Kate was really marrying a stand up guy.
Lo and behold, while there was rain on Kate and Dennis' wedding day at The Inn on Peaks Island, it mostly held off until after the ceremony, so we lucked out with beautiful grey-blue skies and a breeze perfect for whipping Kate's veil ever so romantically for their first look and portraits on the beautiful coast of Peaks Island, Maine. And so Kate and Dennis had the best of both worlds- they were blessed with good luck by the rain, but it didn't impact any of the major parts of their wedding day. Success!
This wedding has so many lovely things- foggy skies for day, a stray cat, laughter, tears, and my favorite thing- two people who are so happy and in love that it's almost too easy to create beautiful photos of the pair loving each other. Thank you for making my job easy, Kate and Dennis.
Here are a few of my favorite photos from Kate and Dennis' wedding day. Enjoy!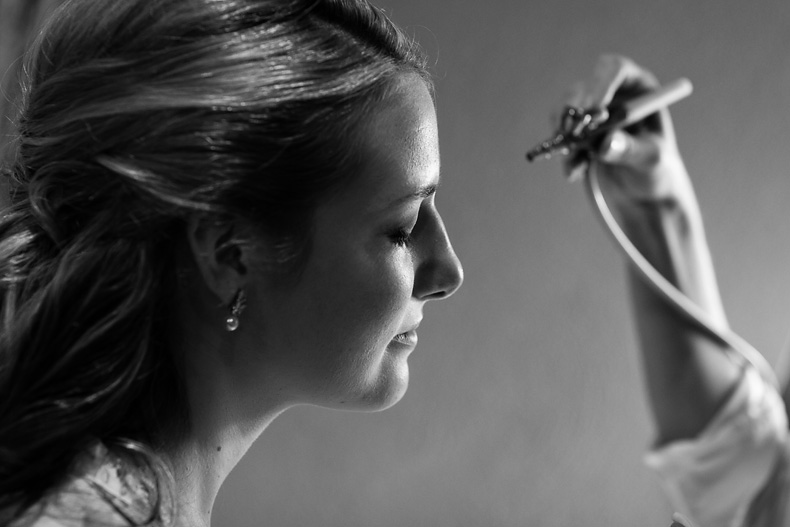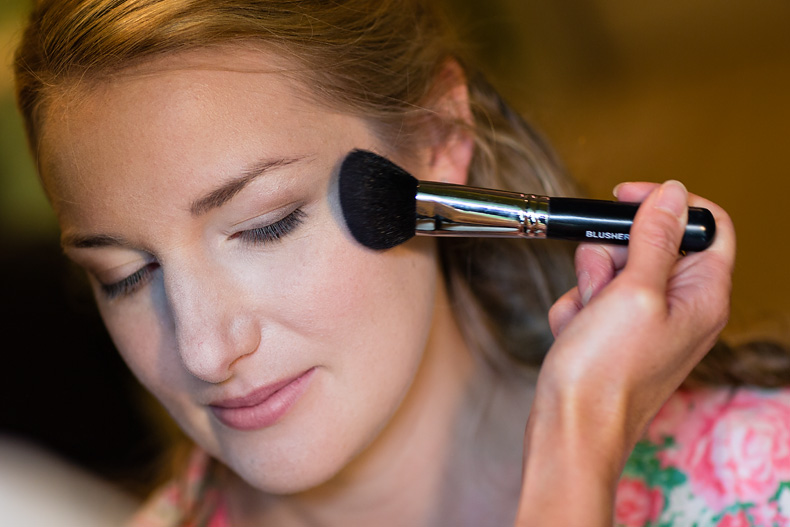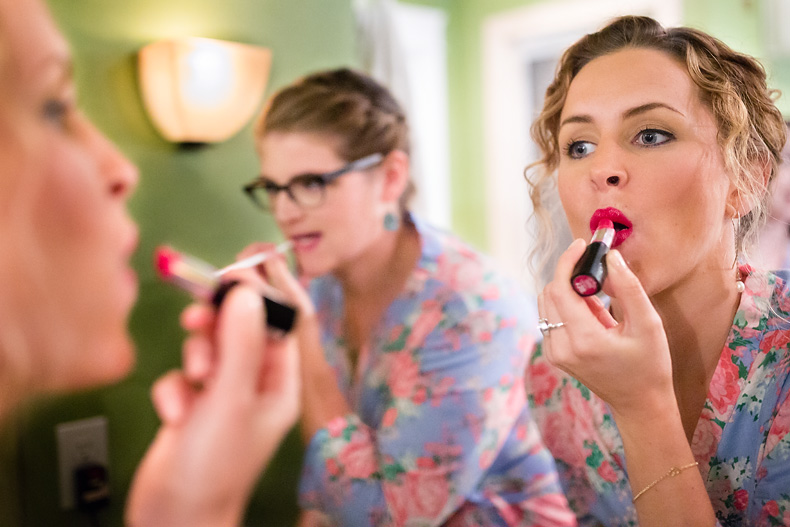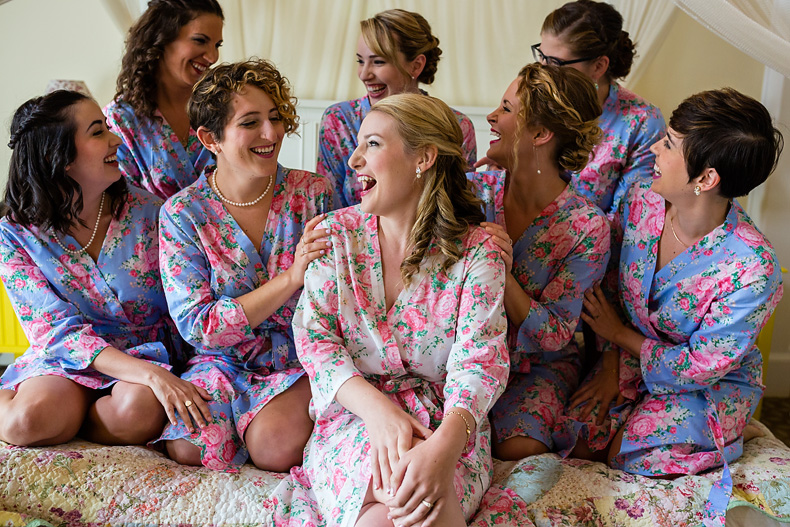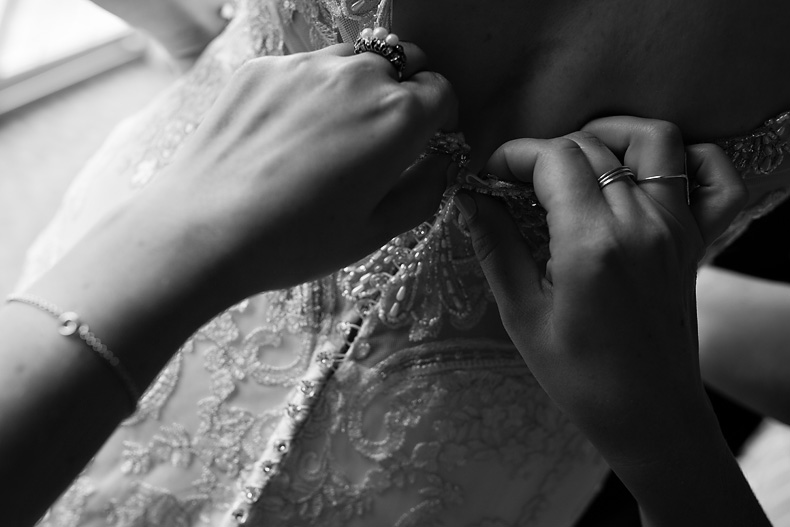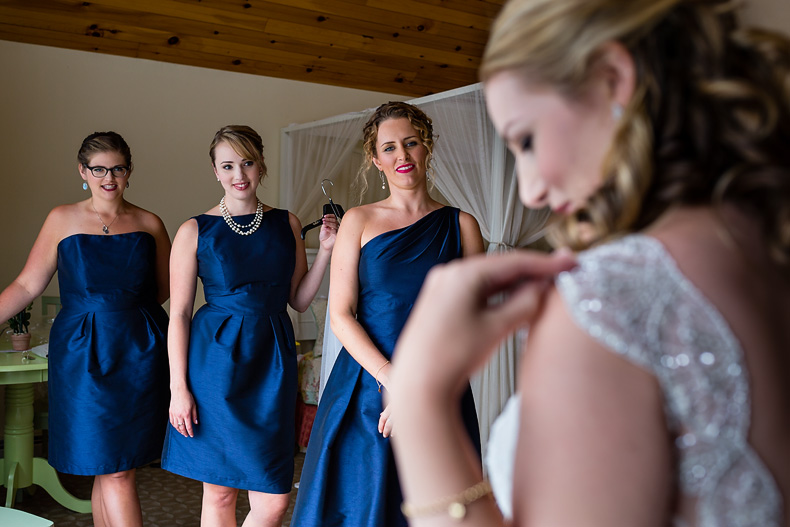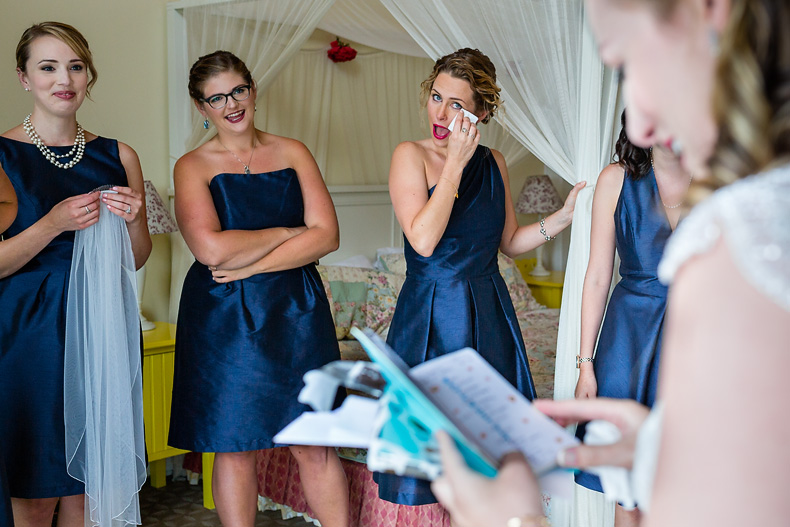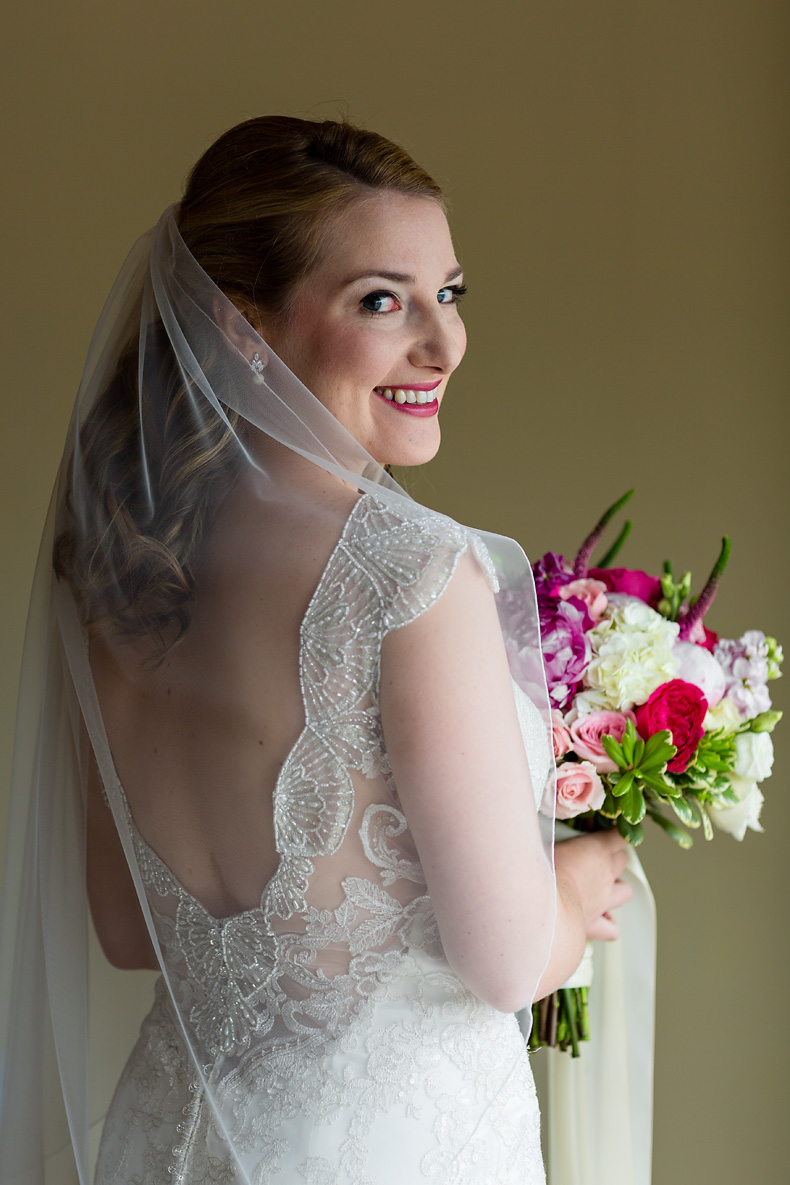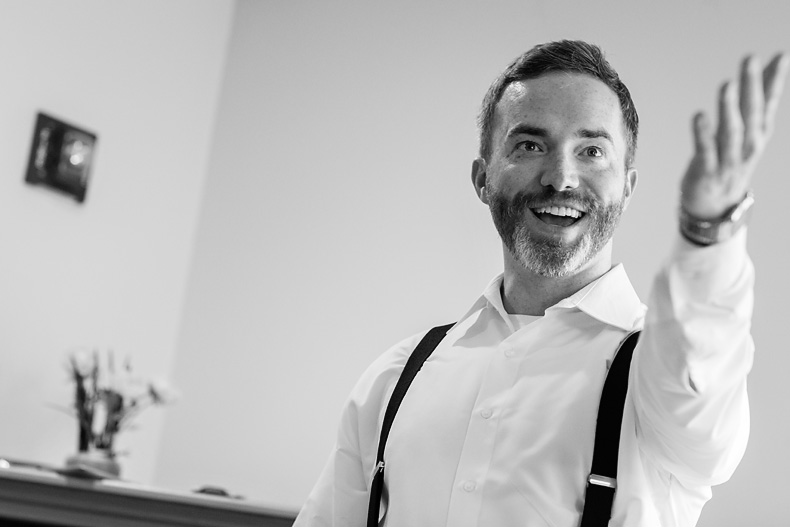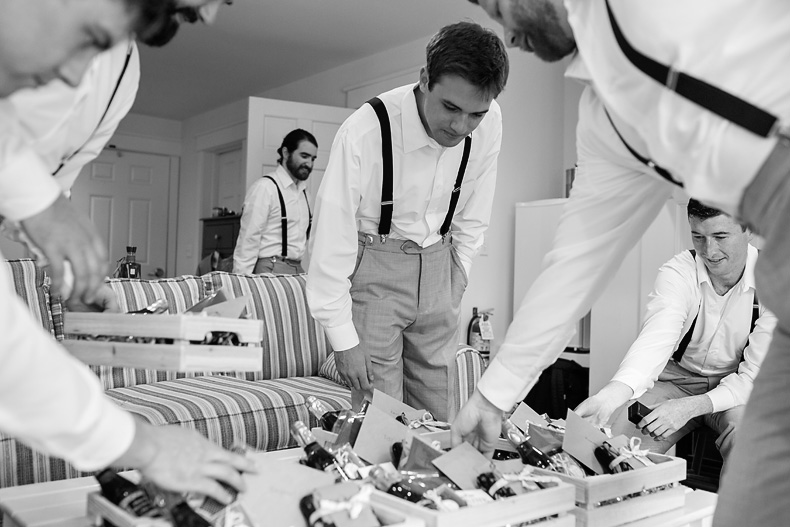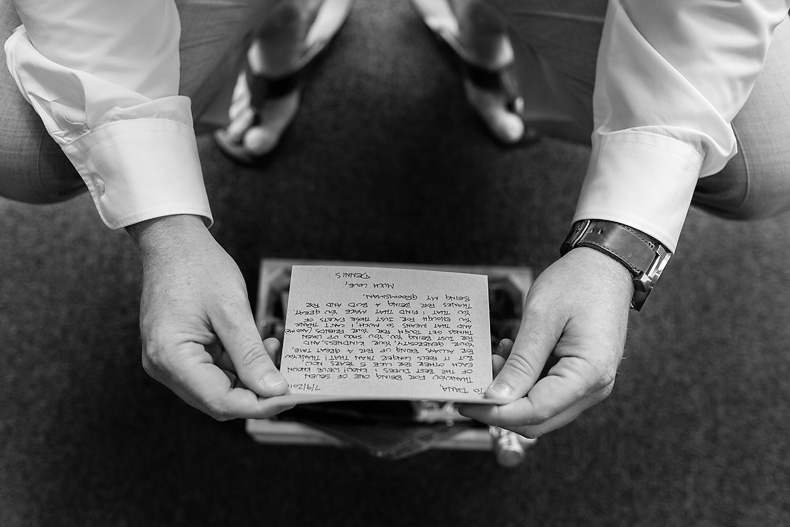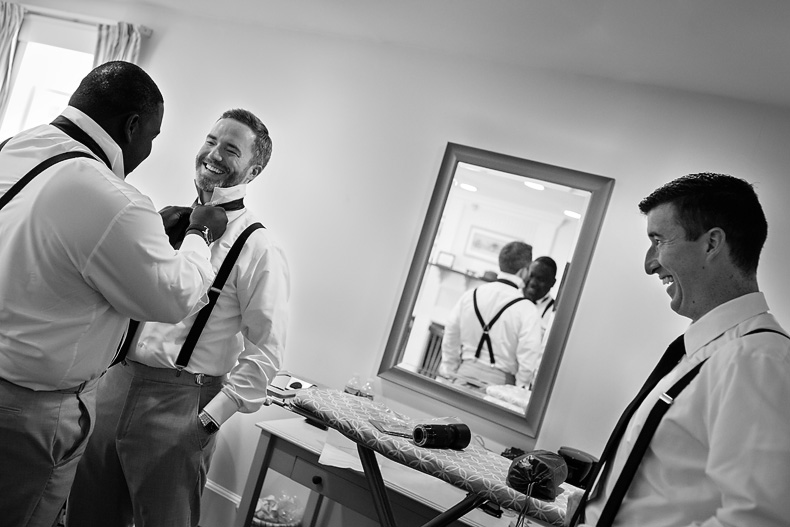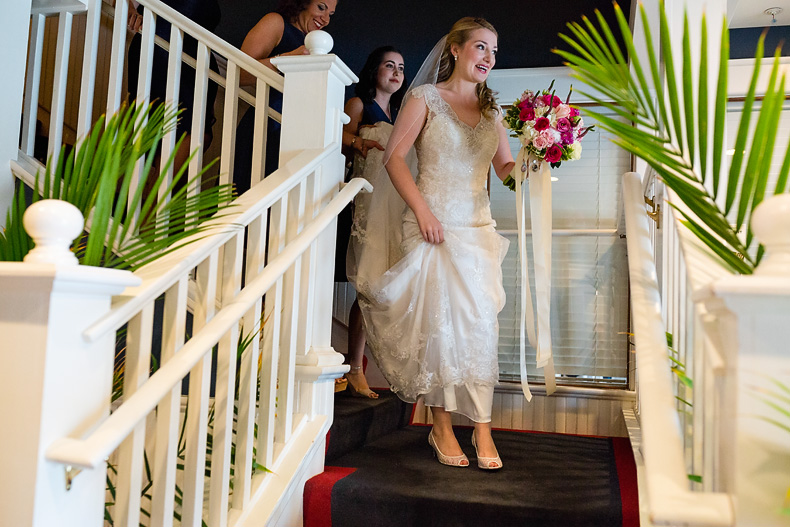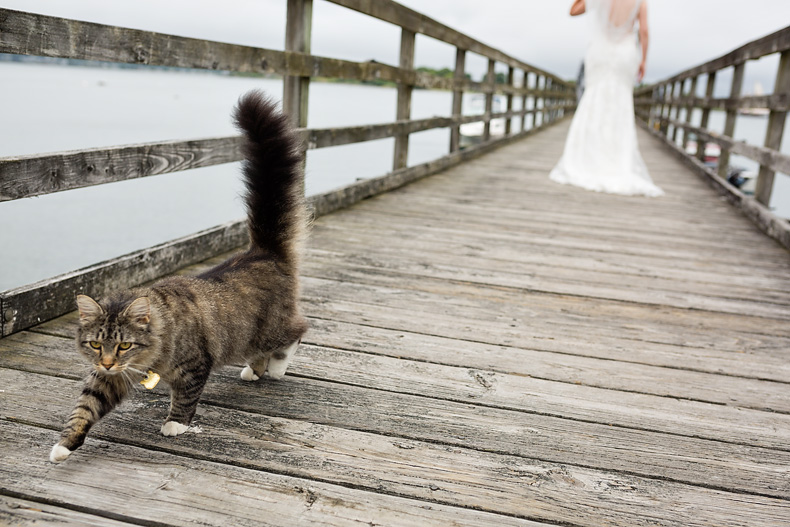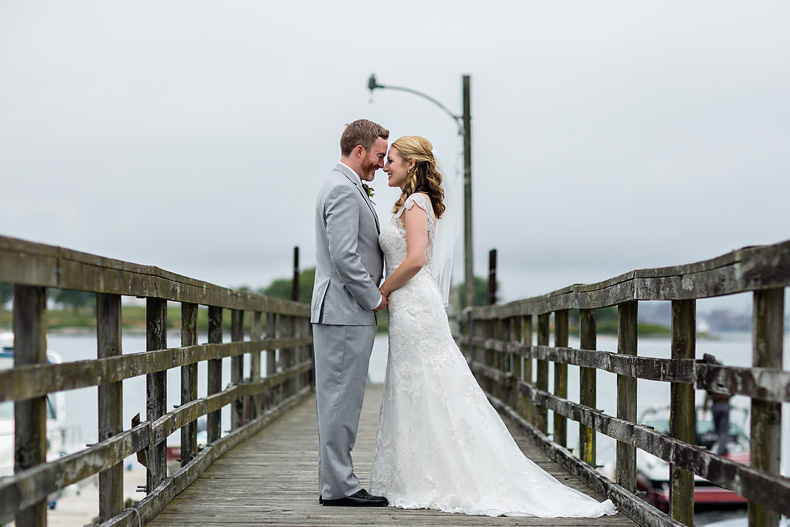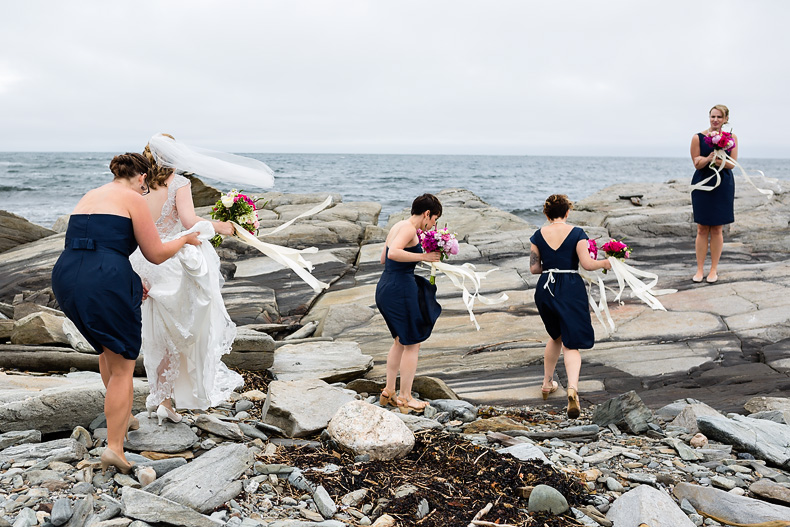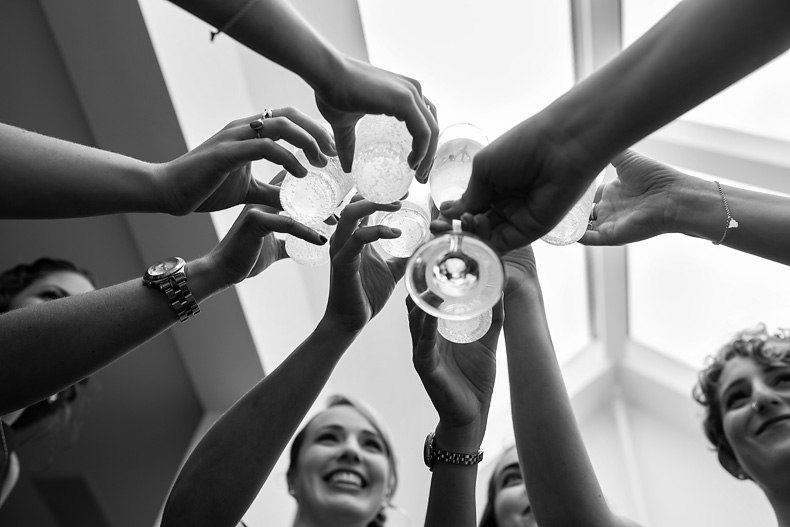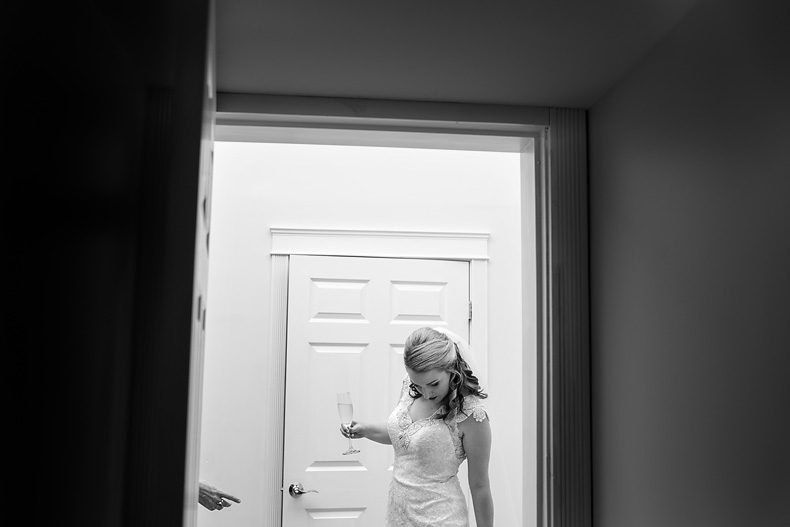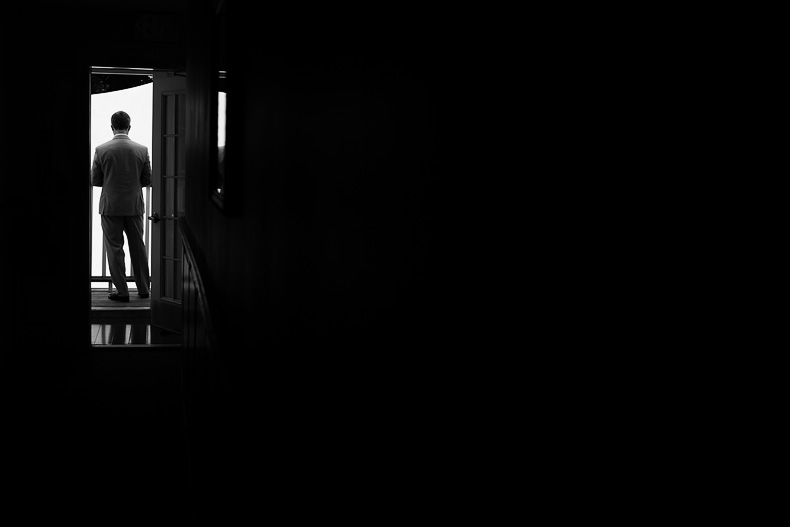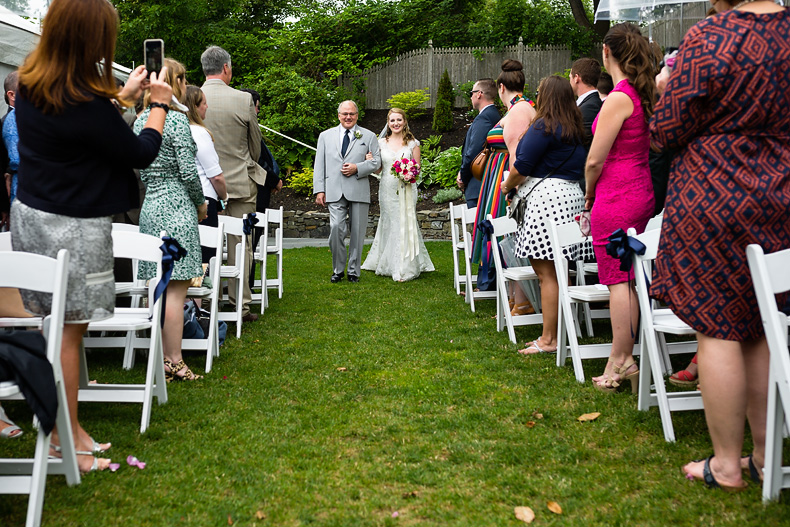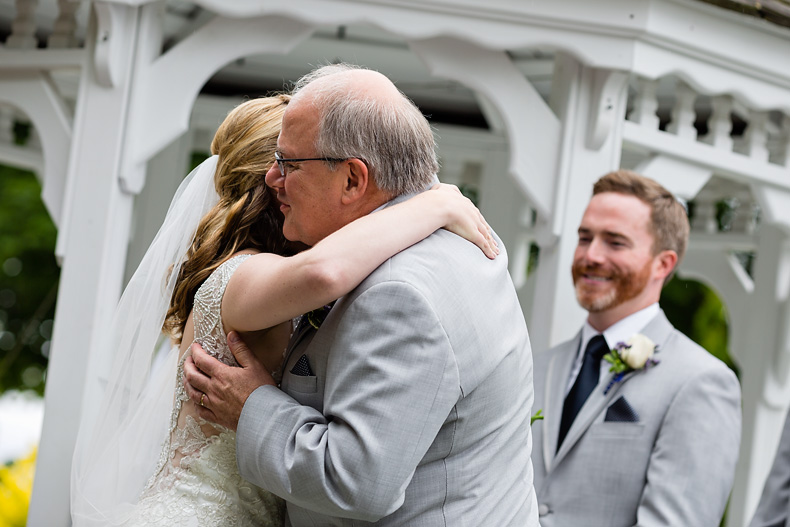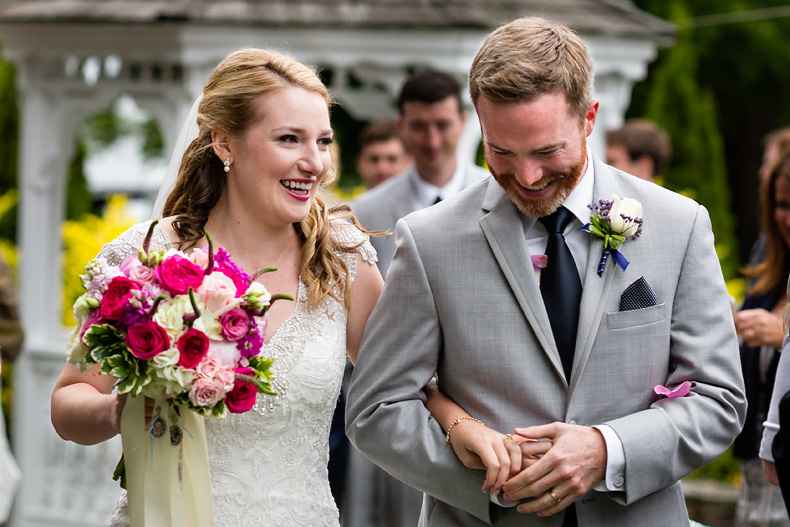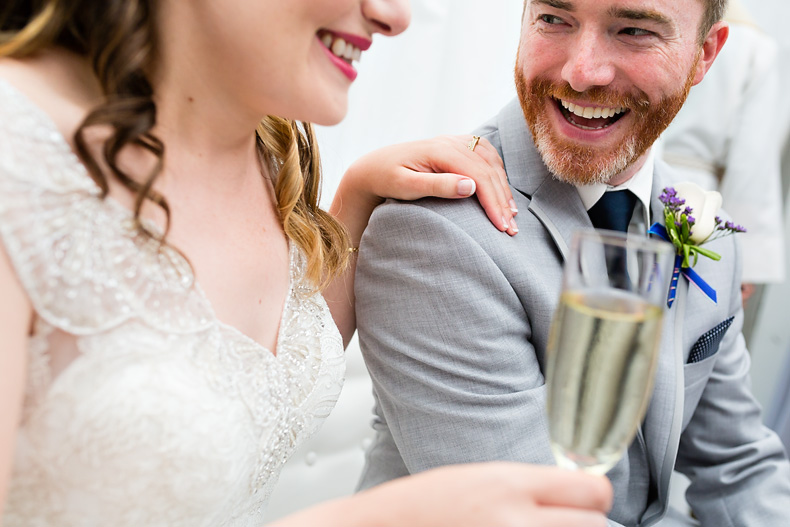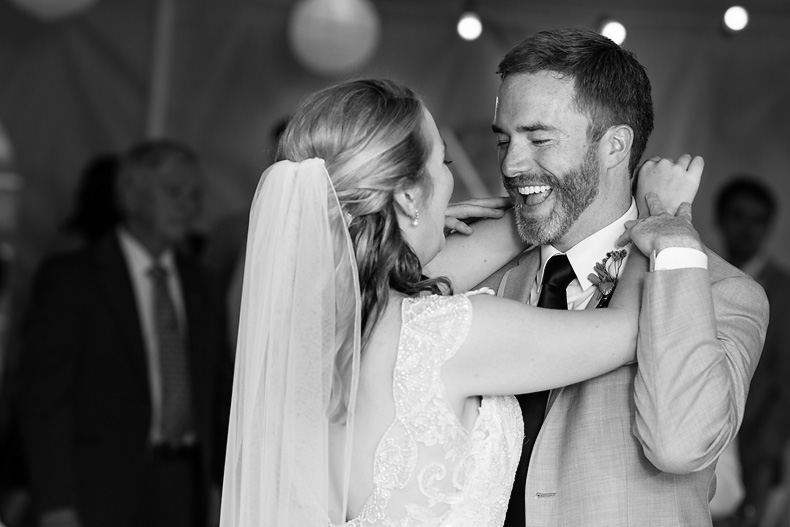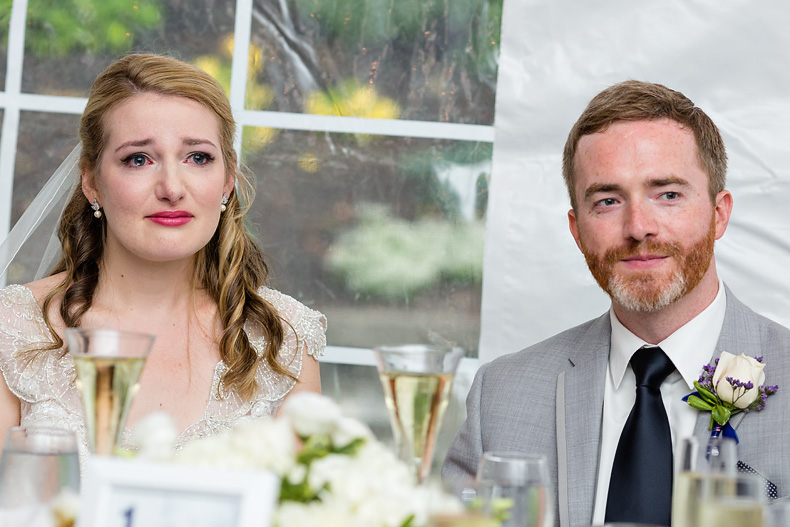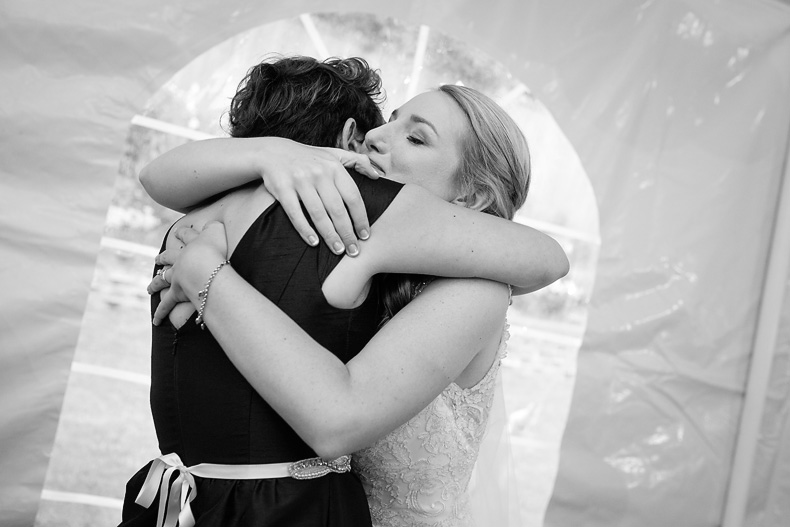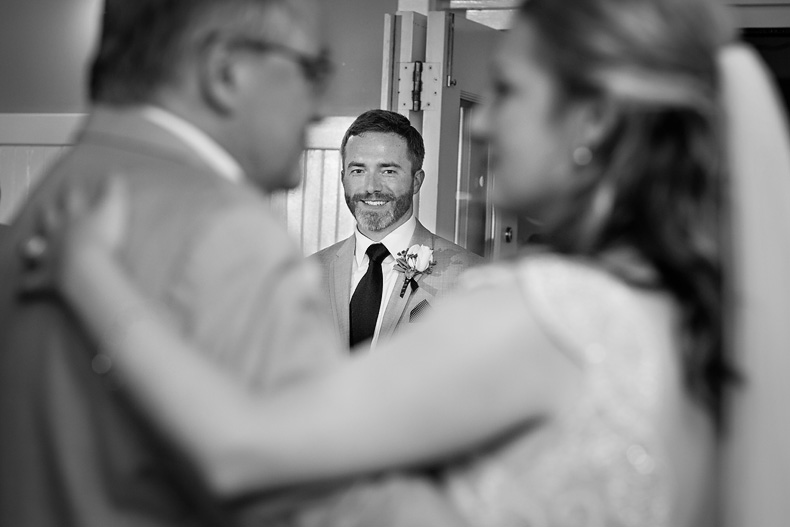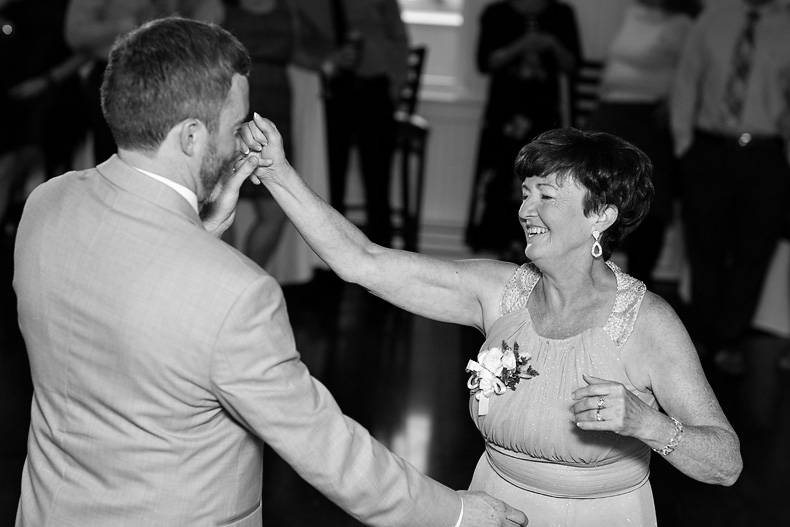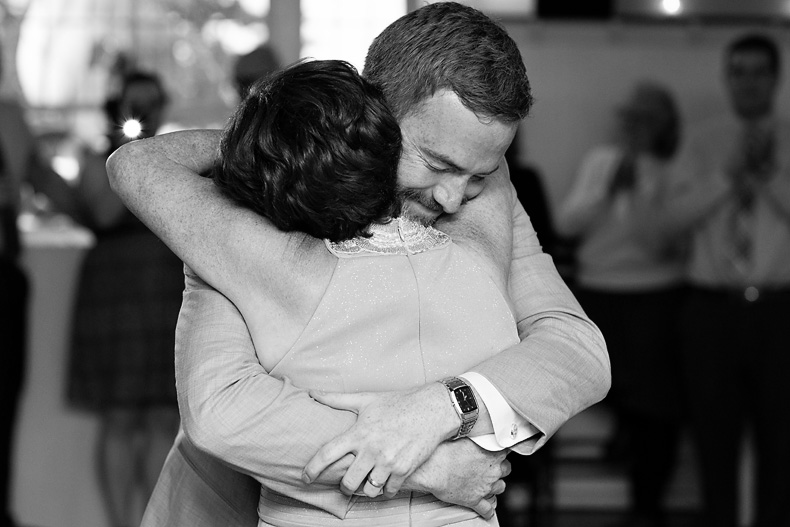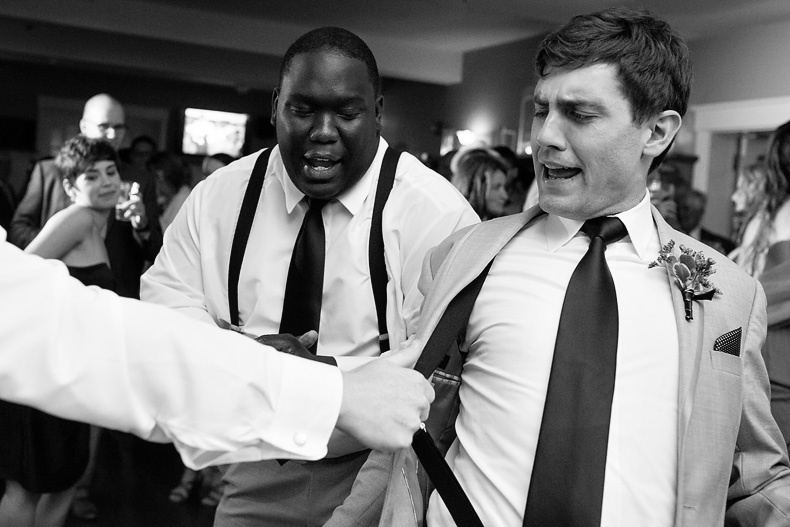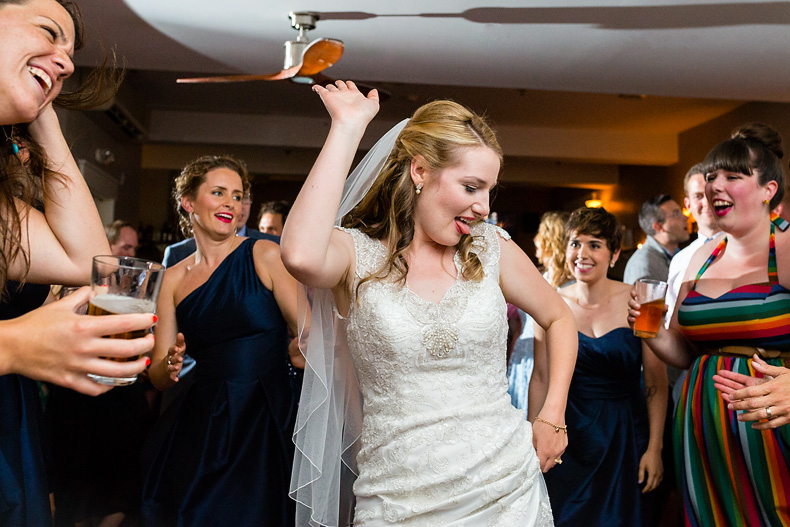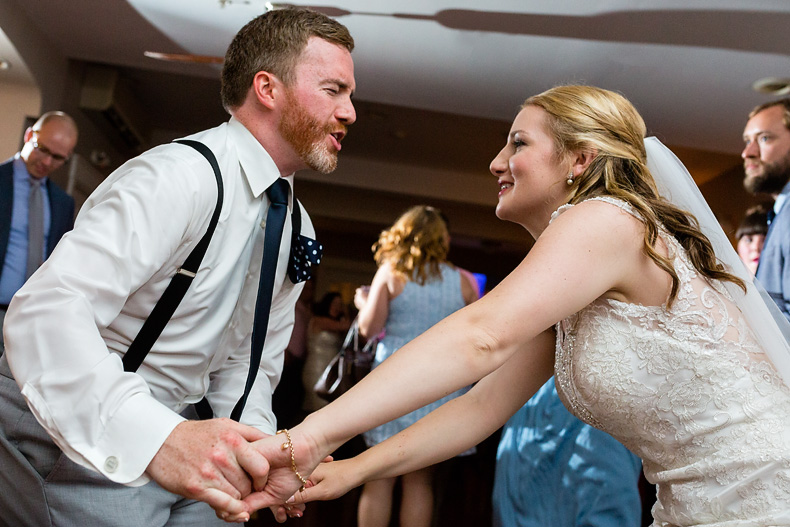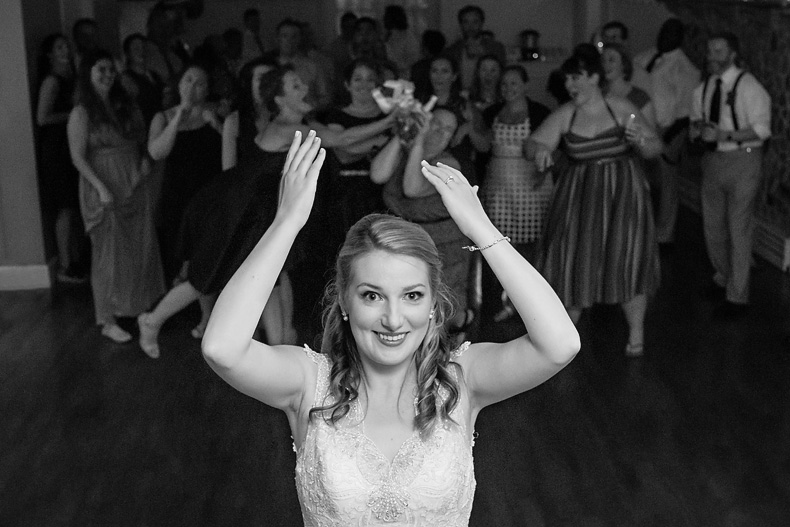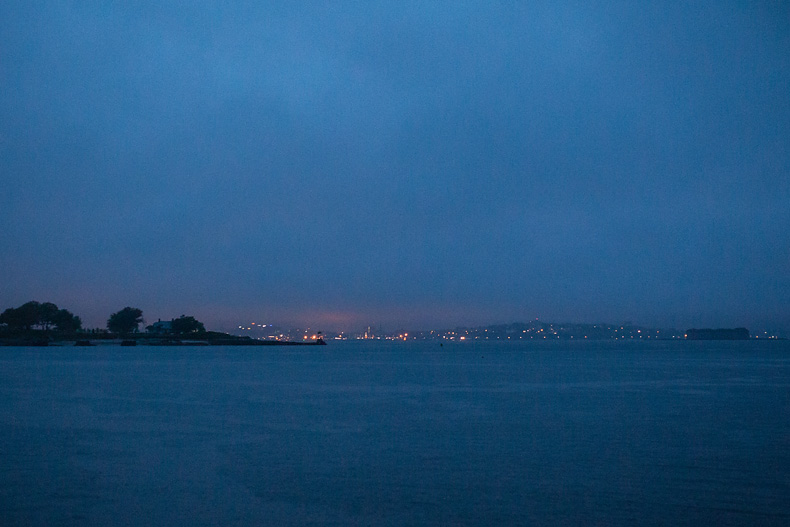 Vendors
Venue: The Inn on Peaks Island
Photographer: Kate Crabtree
Baker: Foley's Cakes and Two Fat Cats Bakery
Florist: The Windham Flower Shop
Makeup: Amy Valente – Makeup, Then Kiss
Hair: Callie Day – Adalia Salon
Dress Shop: Andrea's Bridal
Wedding Dress Designer: Maggie Sottero
Suits: Men's Wearhouse
Rentals: One Stop Event Rentals
Stationary: The Paper Patch
Photobooth: GingerSnap Rentals
DJ: Music Man DJ Services
Wedding Favor: Stonewall Kitchen