There's nothing like an intimate wedding-- although I love weddings with large guest lists and complicated details, there's also something lovely about simplicity. I've always been a fan of paring down to the essentials in my life, so Mary and Nat's wedding, which included only their very closest friends and family, felt special because it was clear the people who were there really mattered to them. Mary and Nat decided to travel from New Hampshire to have a destination wedding at the Inn at Ocean's Edge in Lincolnville, Maine, a lovely inn that sits, as the name implies, within a stone's throw from the sea. It was my first time there, and I fell in love with the airy rooms, the picturesque views, and... the infinity pool! :)
Here are a few of my favorites from their wedding day.
Mary is known by her nieces as ladybug, so Leah presented Mary with a rather thoughtful gift on her wedding day.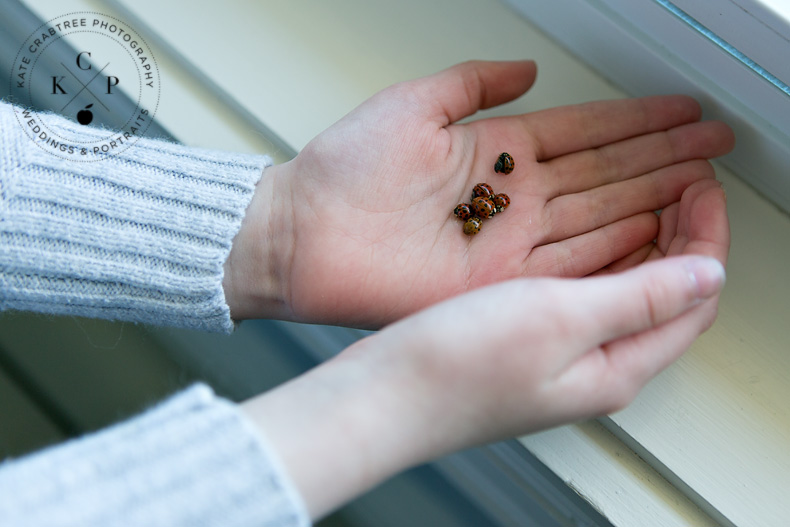 Mary's makeup artist was Cyndi of From This Day Forward. I love working with Cyndi-- not only is she talented applying natural-looking makeup, but she's a sweet and genuine person who is easy to work with at weddings. She makes my job easier, for sure!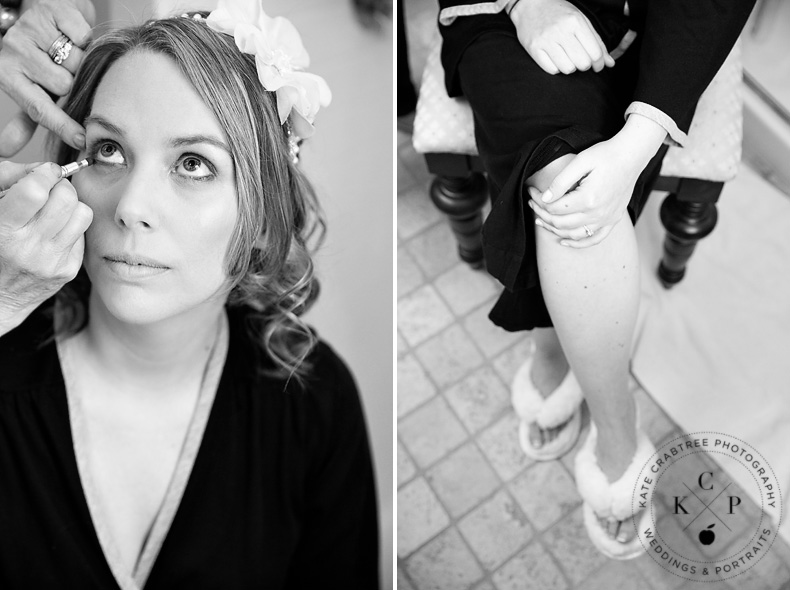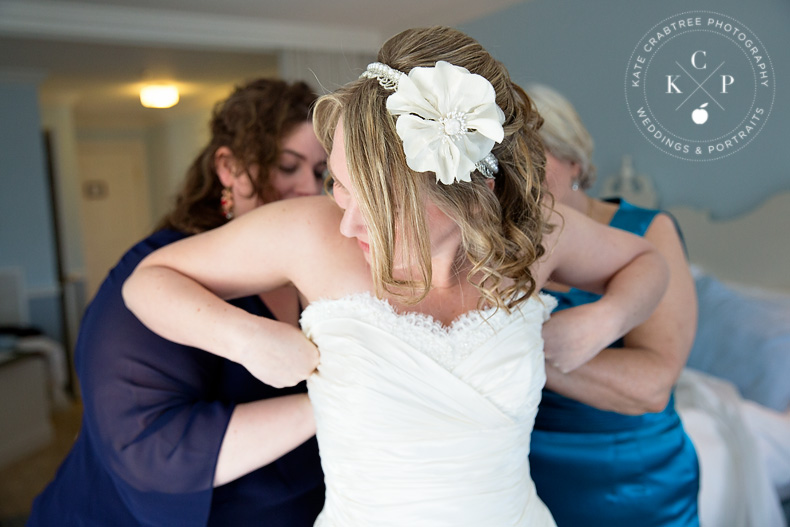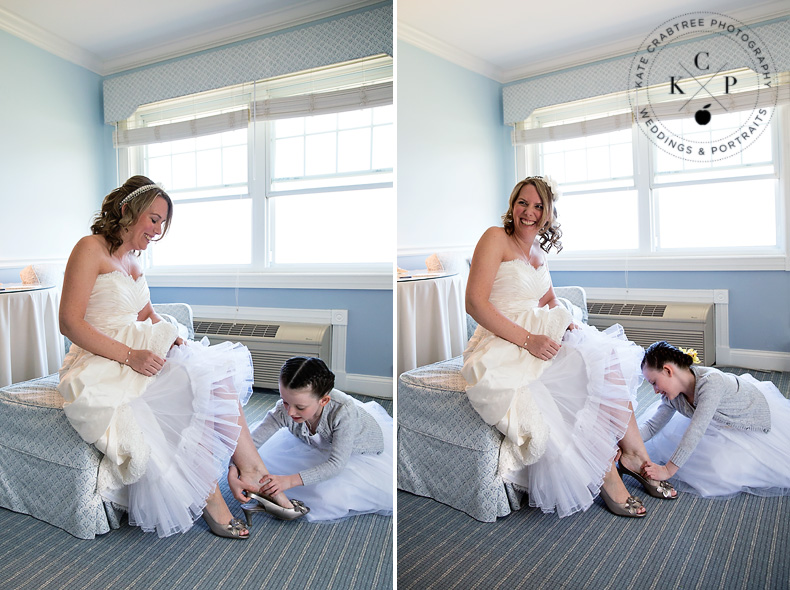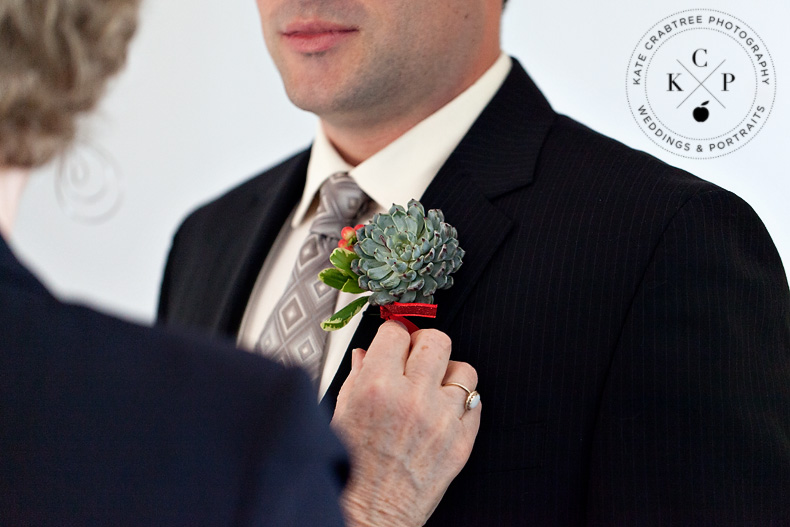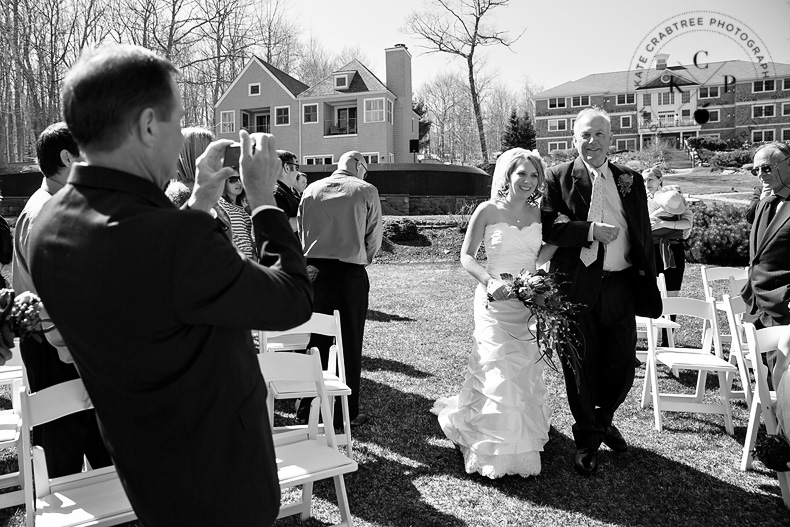 It was one of those blue sky days, complete with an abundance of sunshine, that everyone couldn't help but exclaim over. It was the sort of day that you can't help but believe that anything is possible, especially love.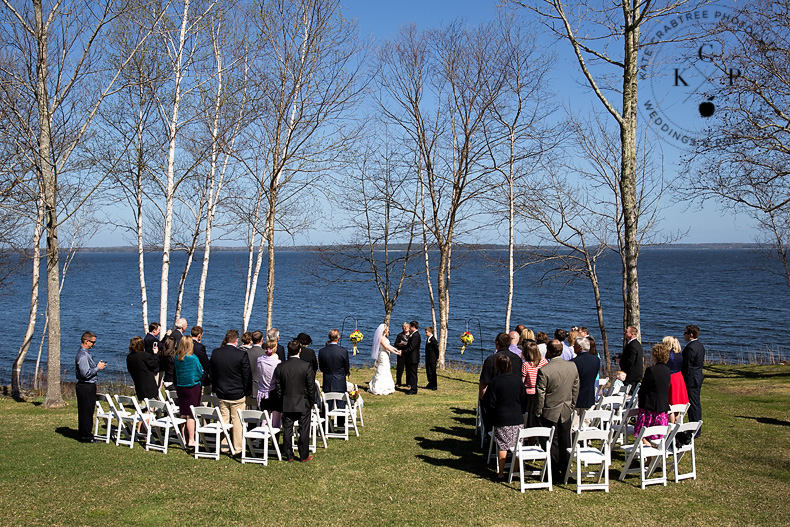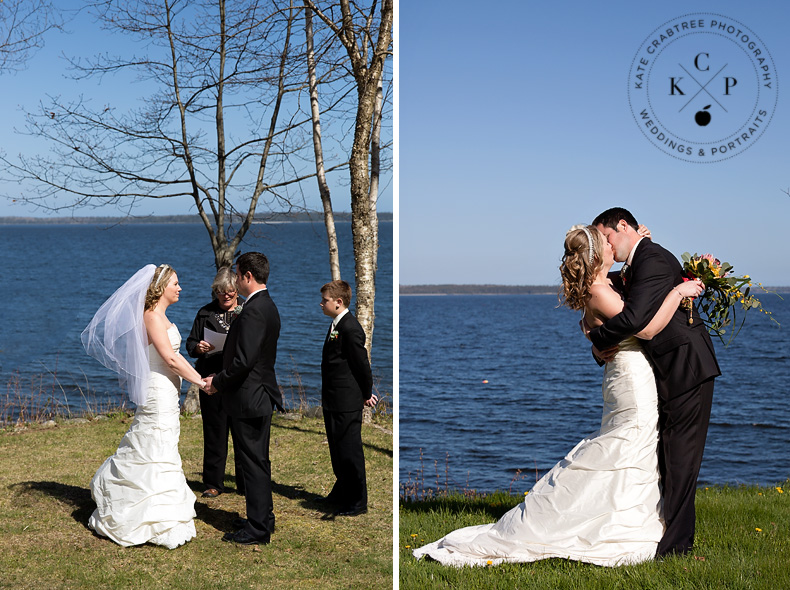 Mary has a lot of nieces and nephews, and included them in the wedding. I'm such a sucker for adorable kids' formal wear-- I'd like Leah's outfit in an adult size, please!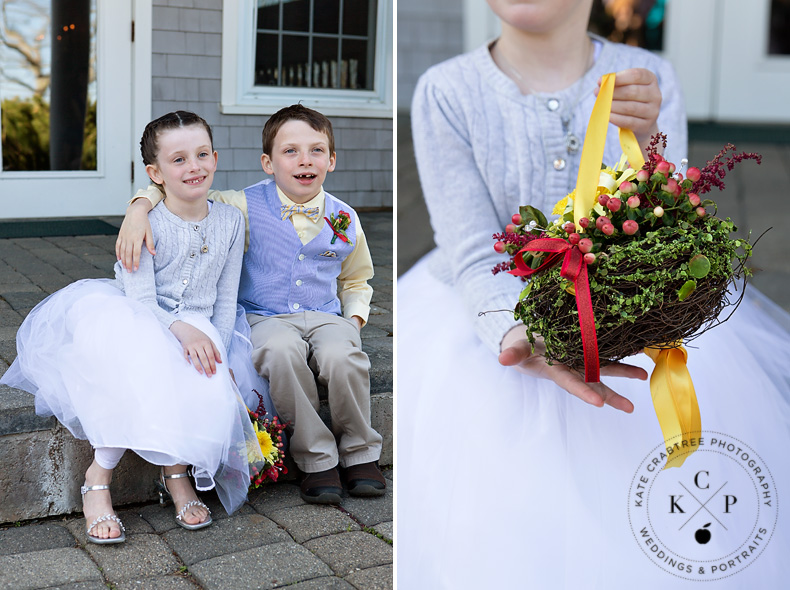 Adin, Nat's son, was awesome, and spent some time with us during portraits because he wanted to be included. I was happy to oblige!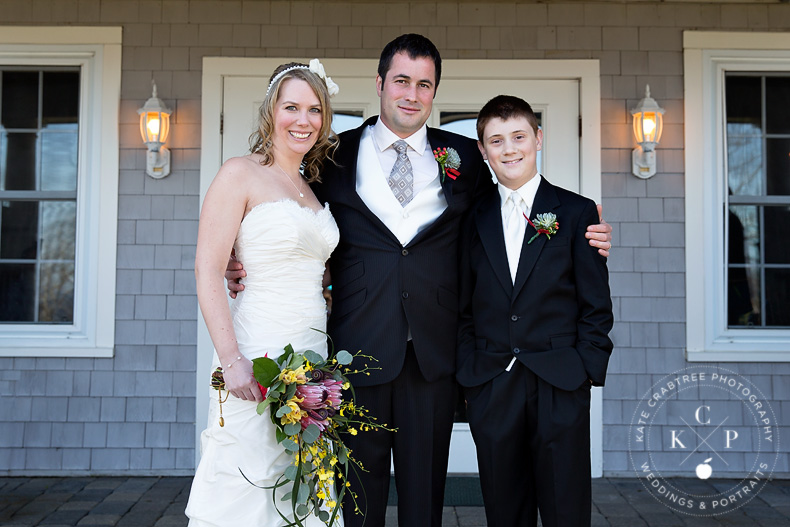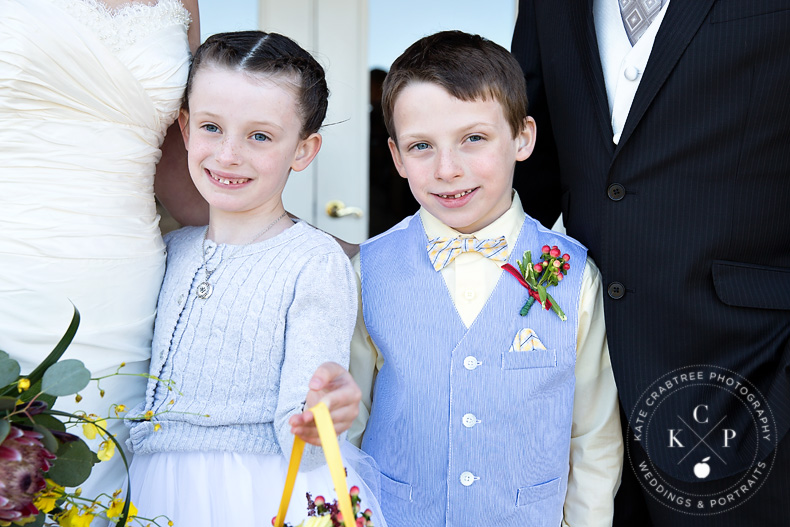 It was a little windy out, so we retreated into the pool house suite to warm up after the ceremony and family formals and I gave Mary and Nat a little quiet time to reflect upon everything that had happened that day.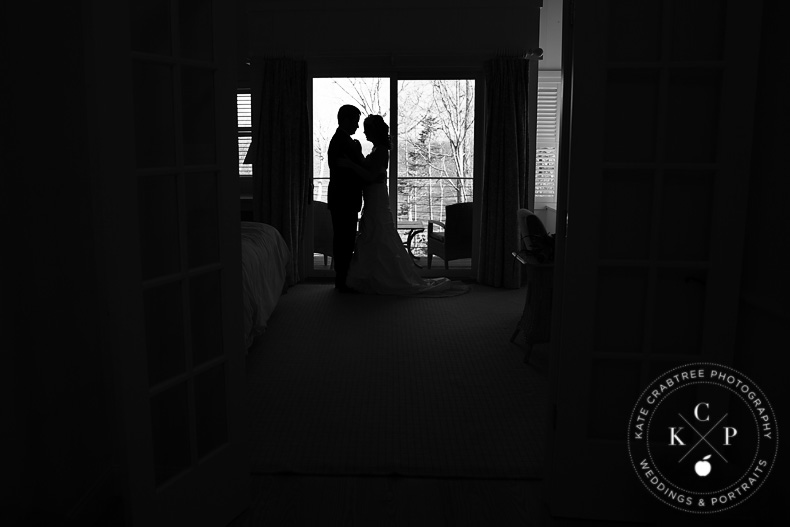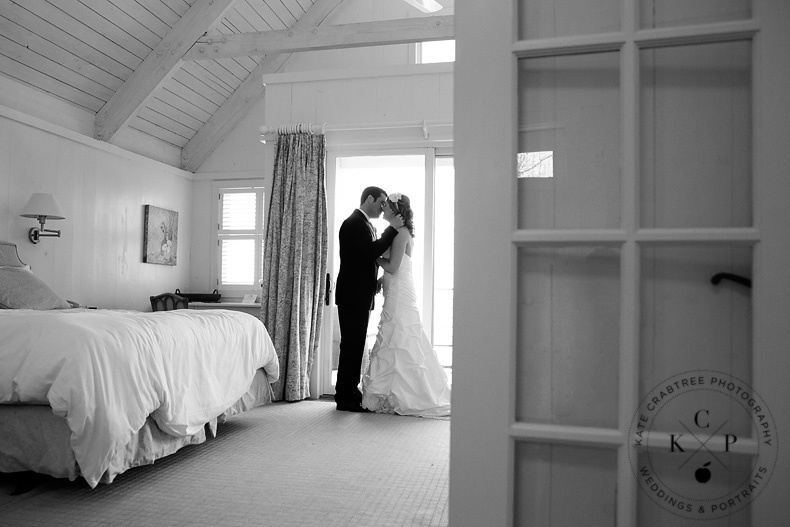 Once Mary had warmed up, we wandered around the venue for some portraits around the inn-- there were a lot of great paths for portraits!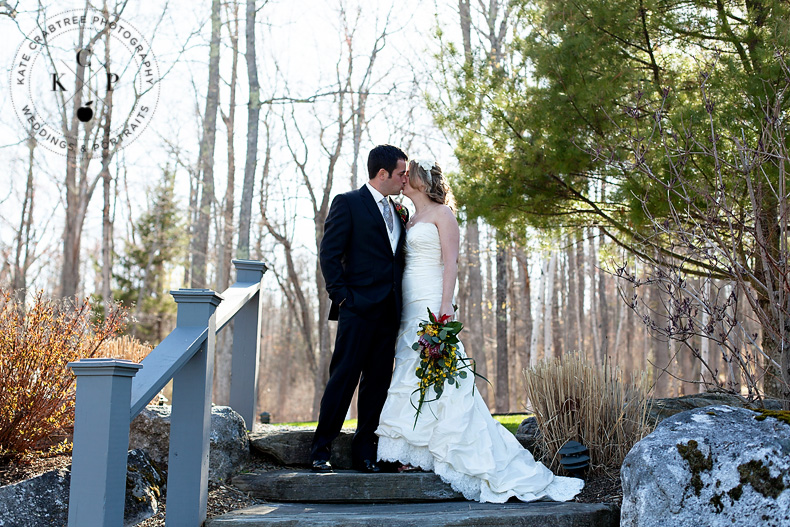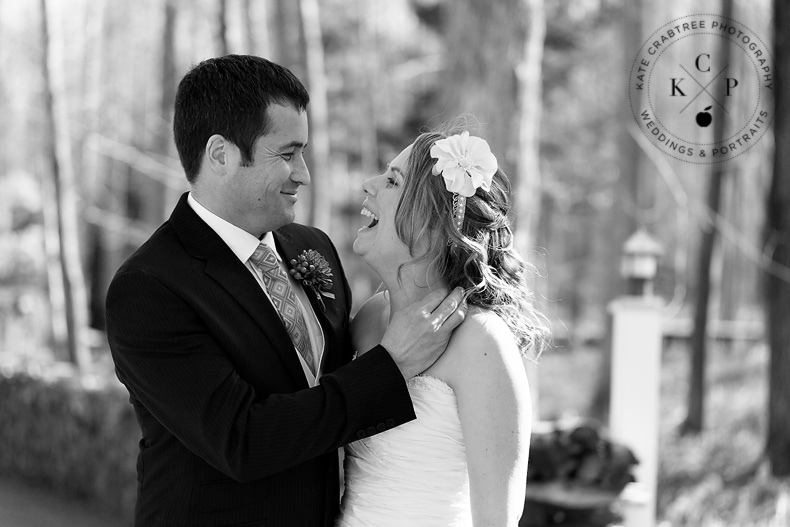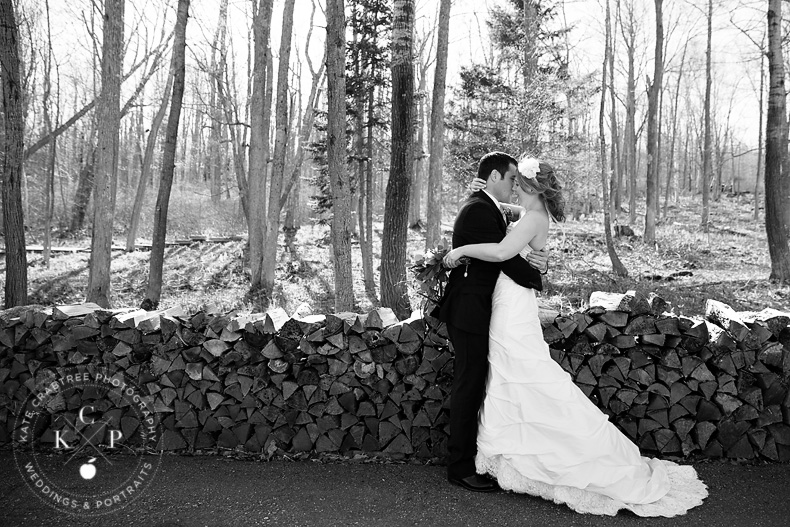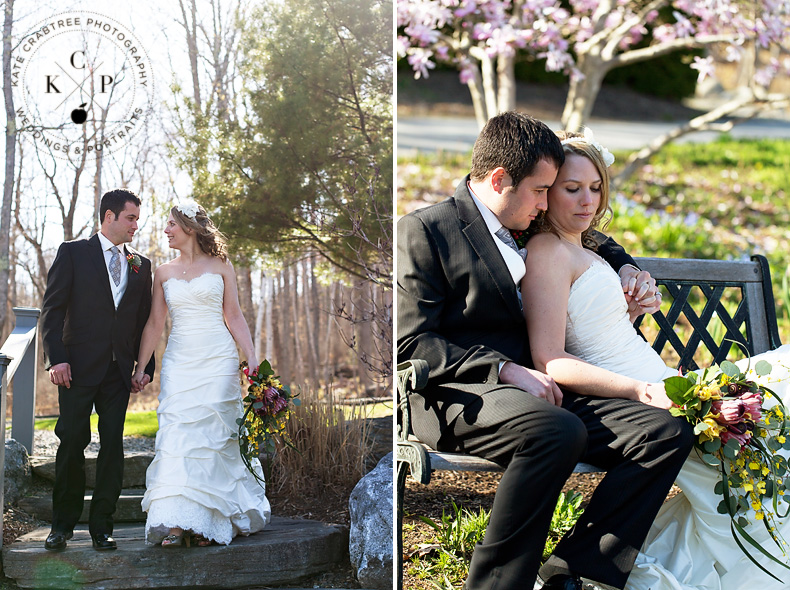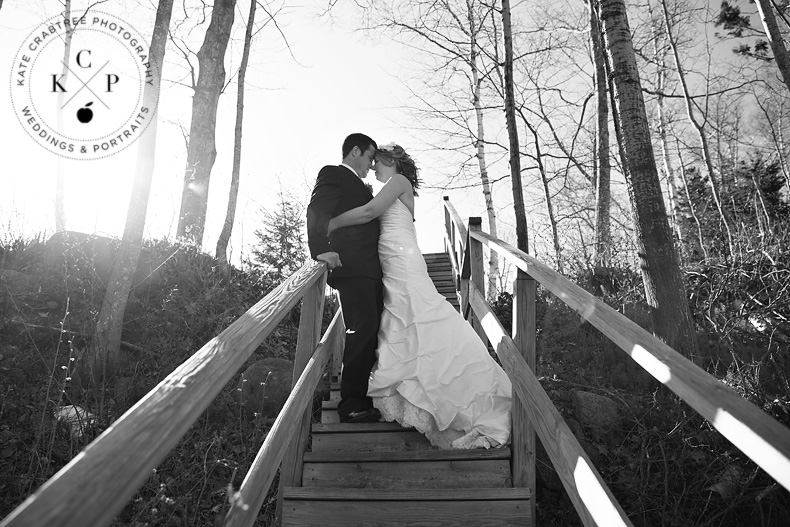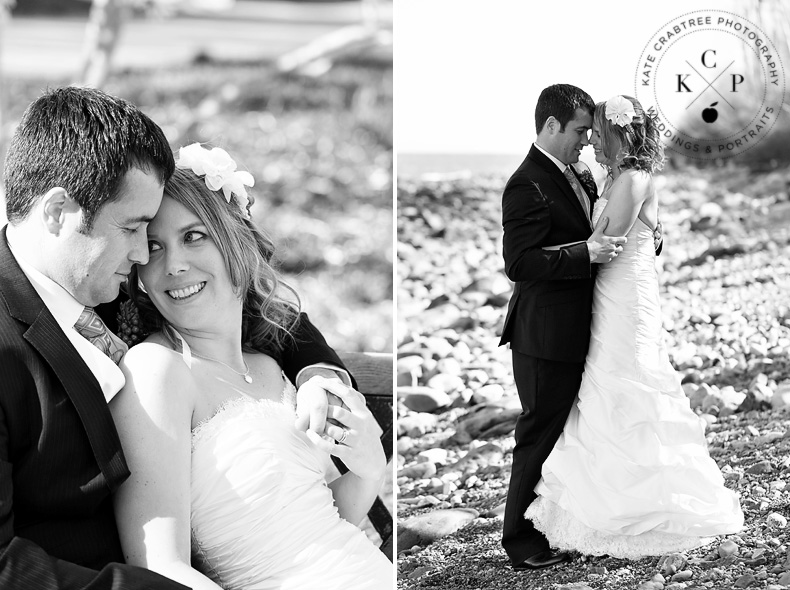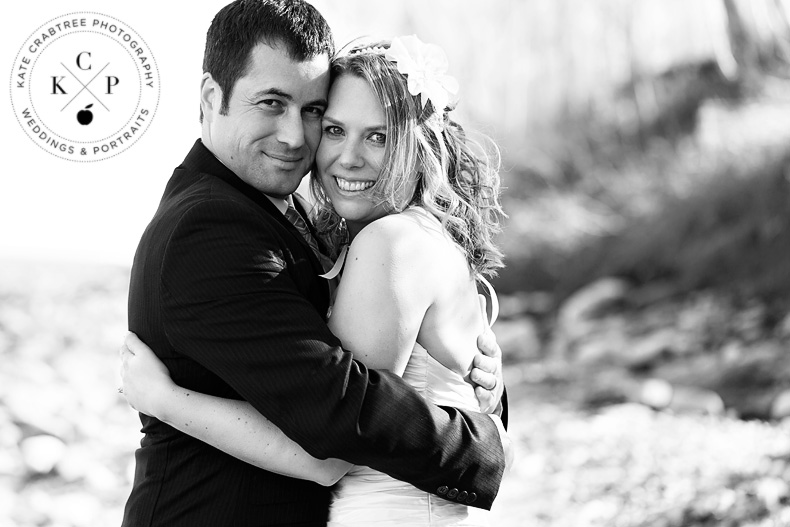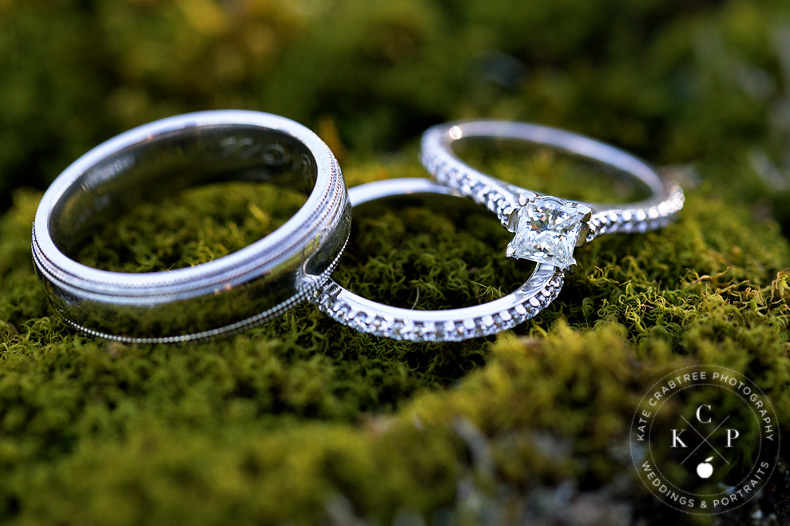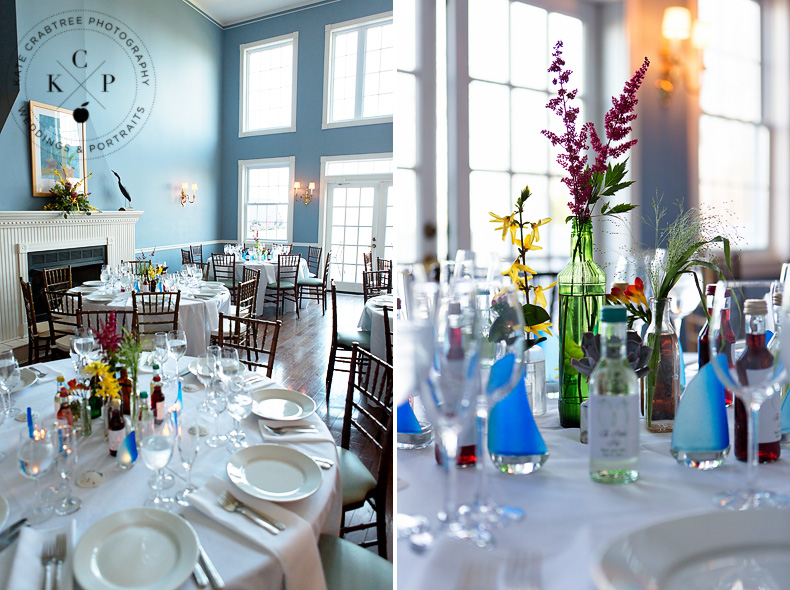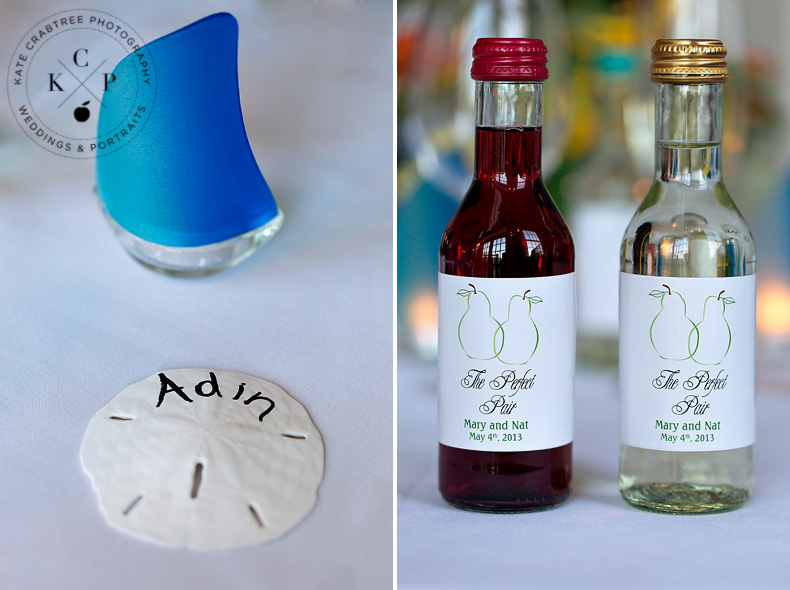 I have to give a shout out to Trillium Caterers, who took great care to make sure my assistant and I were fed well. Not only was the food sublime, but the attitudes of the chefs and waiters were definitely cheery and eager to please.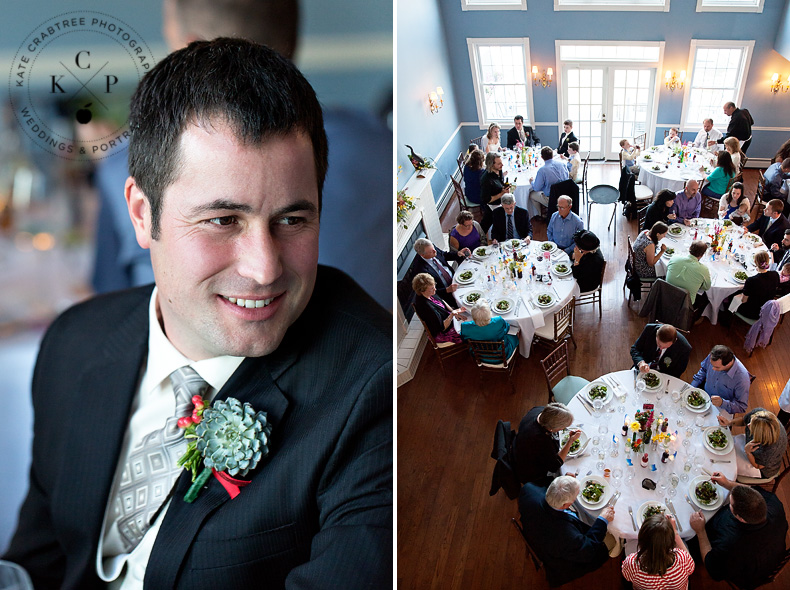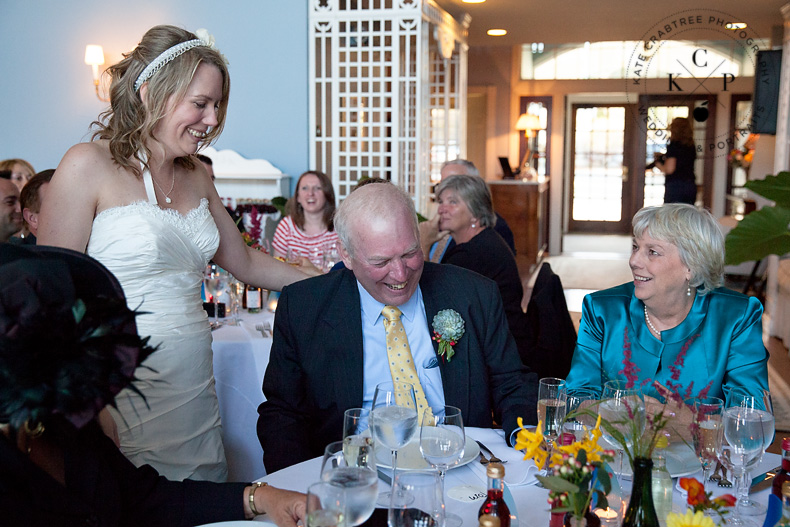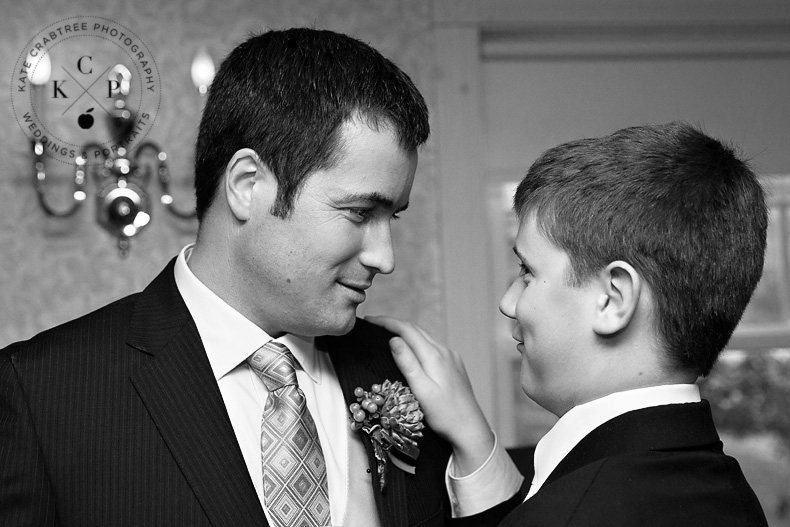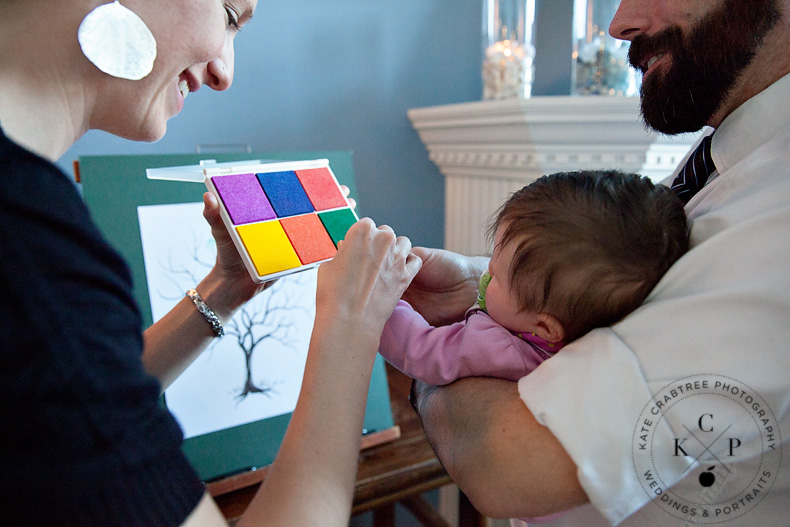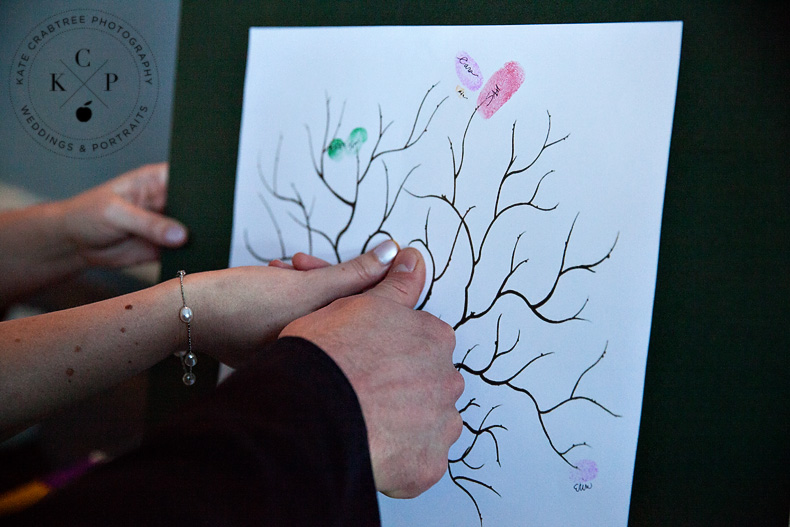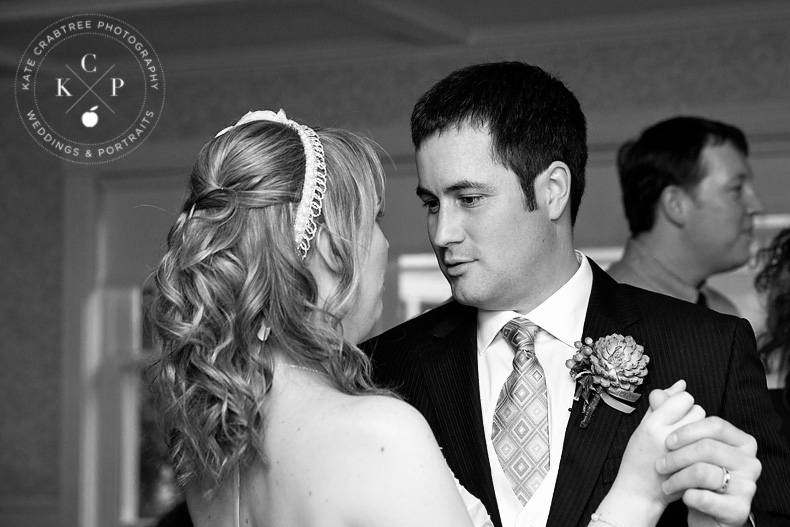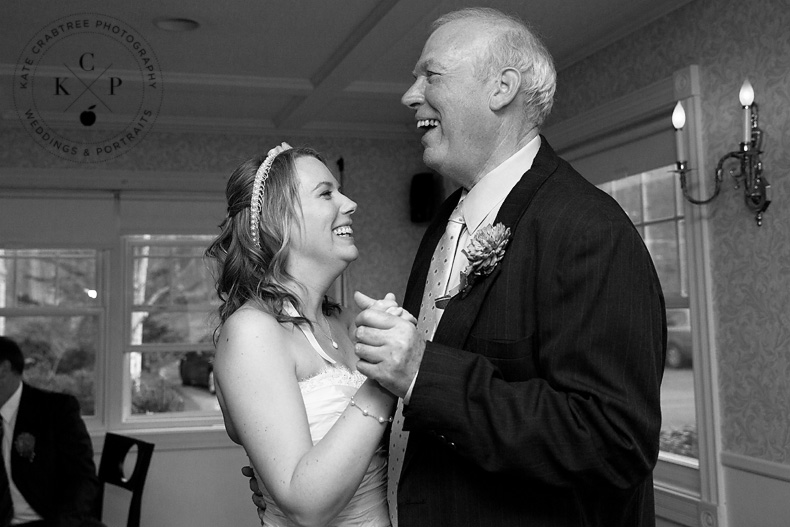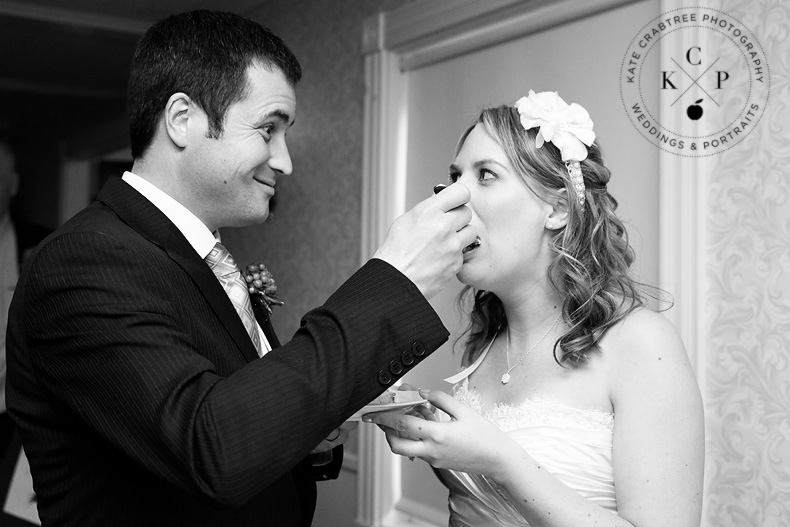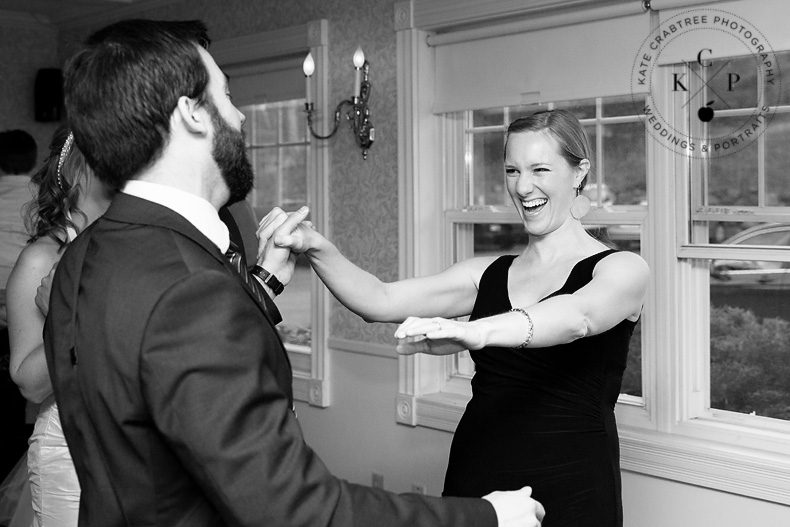 Right before I left, I looked outside, noticed a soft sunset, and asked Mary and Nat if they would like to sneak away from the reception to get a quick photo by the sea. I'm really happy they obliged me.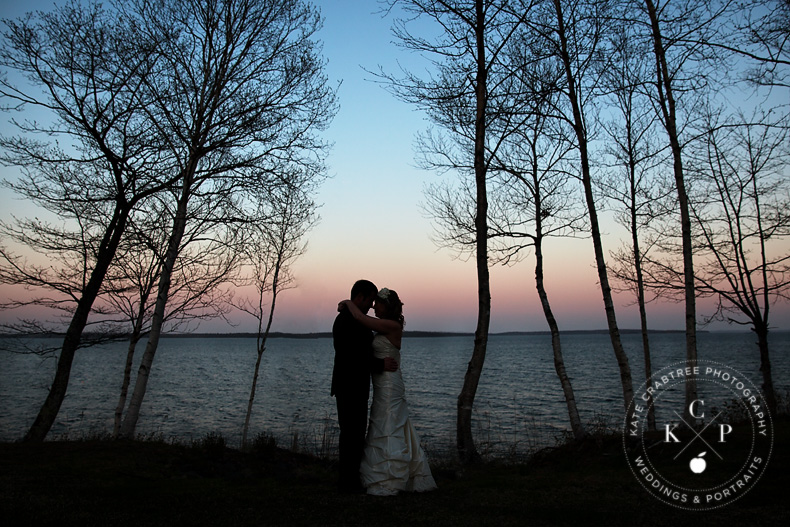 Thanks so much for letting me be a part of your day, Mary and Nat! Have fun in St. Lucia!
Vendors
Photographer: Kate Crabtree Photography
Venue: Inn at Ocean's Edge
Caterer: Trillium Caterers
Makeup: From This Day Forward
Hair: Revival Salon
Dress: Paloma Blanca
Florist: Friend of bride and groom