It's fairly rare that I photograh couples who live in the same city I do (Bangor), but I was pleased when Tricia and Andrew decided to move from Colorado to Maine during their wedding planning process. It wasn't an out of the blue decision- they had been considering moving to Maine when they intially contacted me for their wedding- but it's fun to know that Tricia and Andrew now live only a couple of miles away from me. What are the odds?
The pair went to Wooster College in Ohio for geology, and it's where they both decided they.. rocked each others' worlds (sorry, I had to). They've traveled all over the world for their jobs, including Antarctica, and Andrew photographs many of these landscapes he visits (you can see his stunning work here).
Andrew and Tricia had their wedding at Grey Havens Inn in Georgetown, Maine, and it turned out to be such a sweet spot for an intimate wedding. There was just enough space for a small ceremony and reception, and the porch of the inn, where cocktail hour happened, provided a beautiful view of the craggy coast below.
Tricia and Andrew had low key mornings- Tricia spent time with her mom and Ali, her matron of honor, who looked remarkably like her (but, as I found out, were not sisters), while Andrew visited Reid State Park right before getting ready. Before they knew it, they were dressed and the ceremony took place on the lawn, their autumnal and peach toned florals by Diadem Flower Co. looking vibrant against the hazy landscape. After their ceremony, we explored the craggy coastline for portraits, then returned for the reception festivities- dances, toasts, cake cutting, and dance floor (which was delightfully energetic and fun to photograph).
I was thrilled to learn on the day of that there would be a Harvest moon, so after all events ended, we went out to create a portrait, which you'll see at the very end of the blog post. Make sure you don't miss it!
Here's a few of my favorites from Tricia and Andrew's wedding day. Enjoy!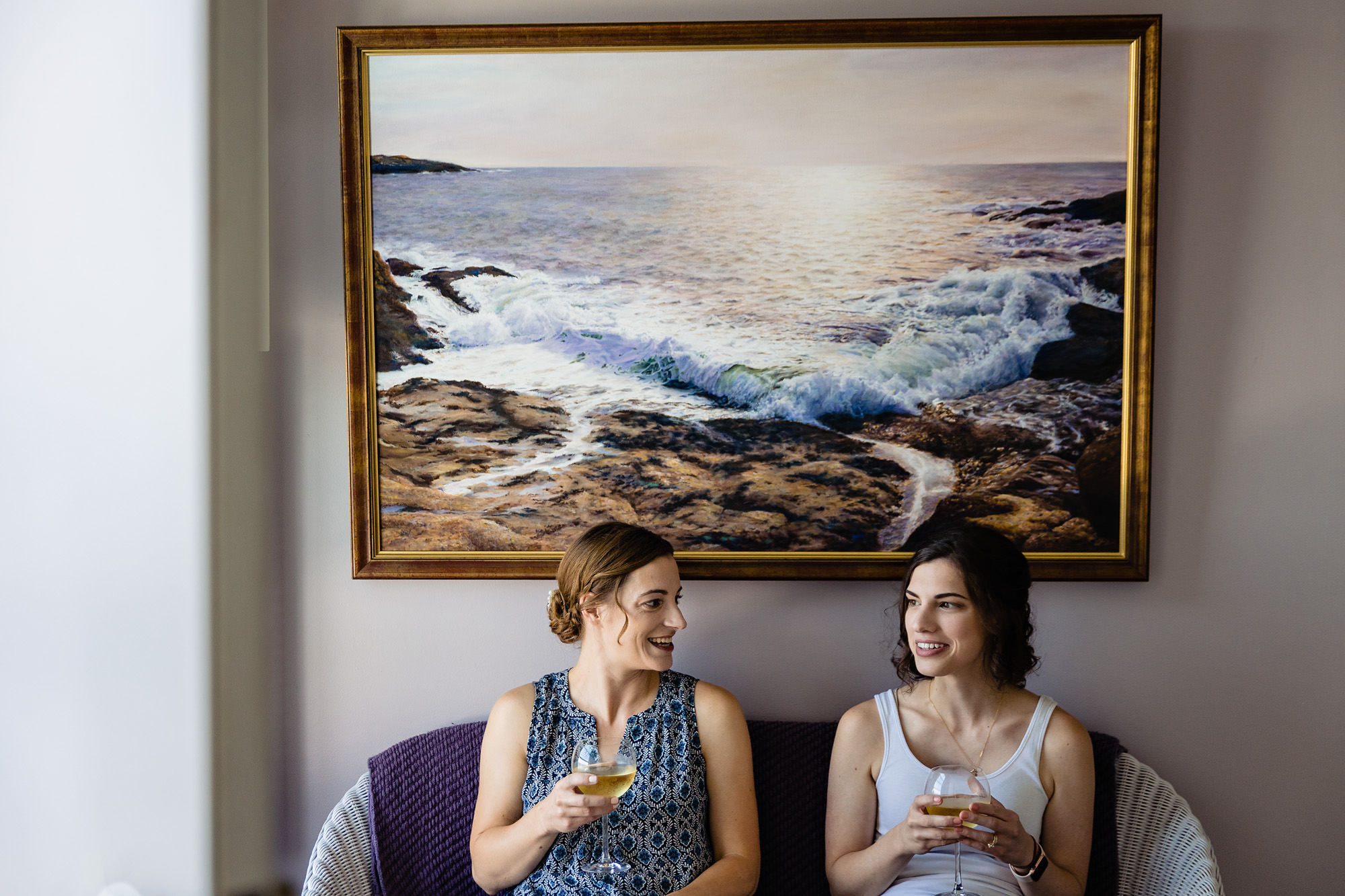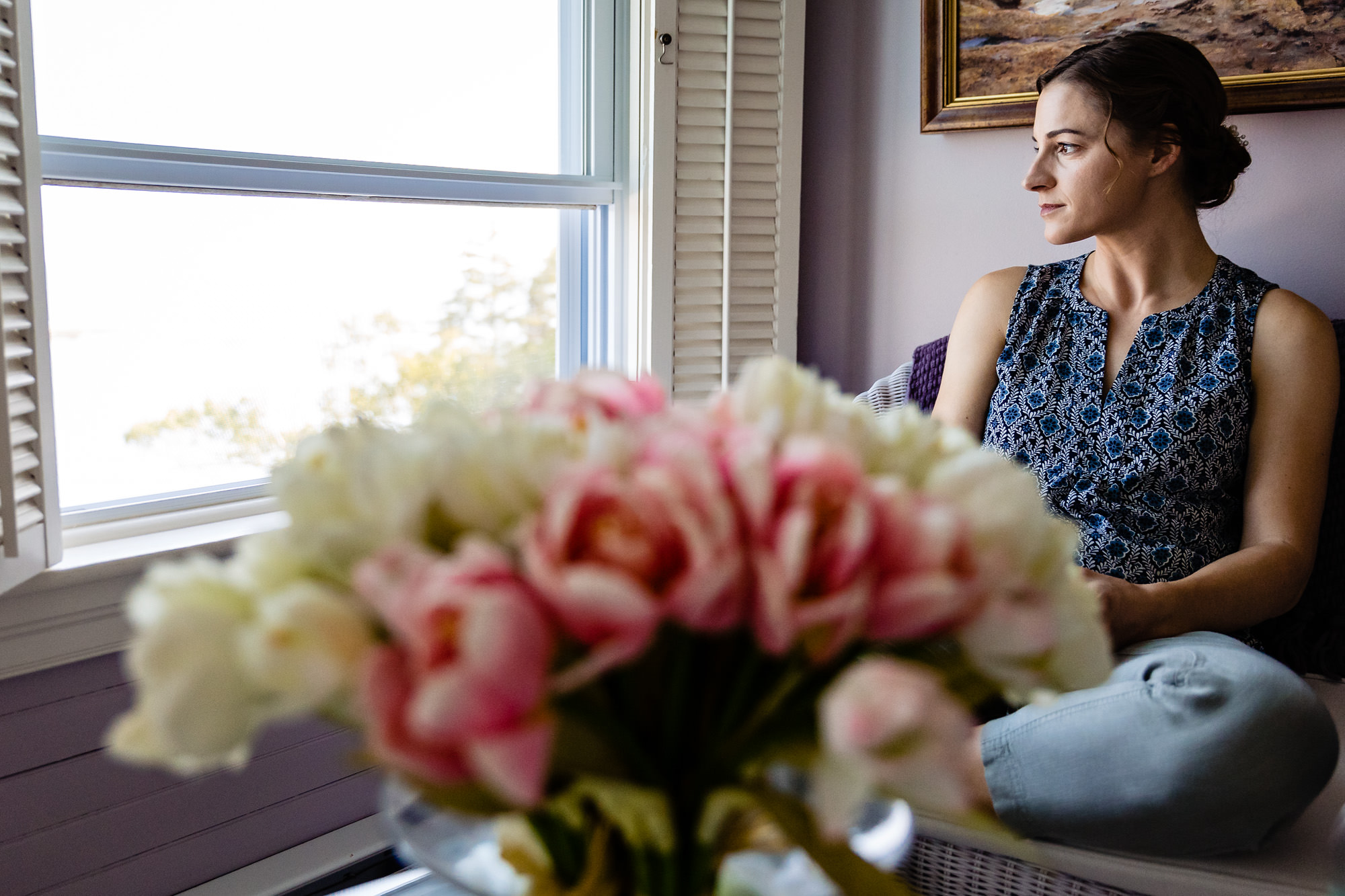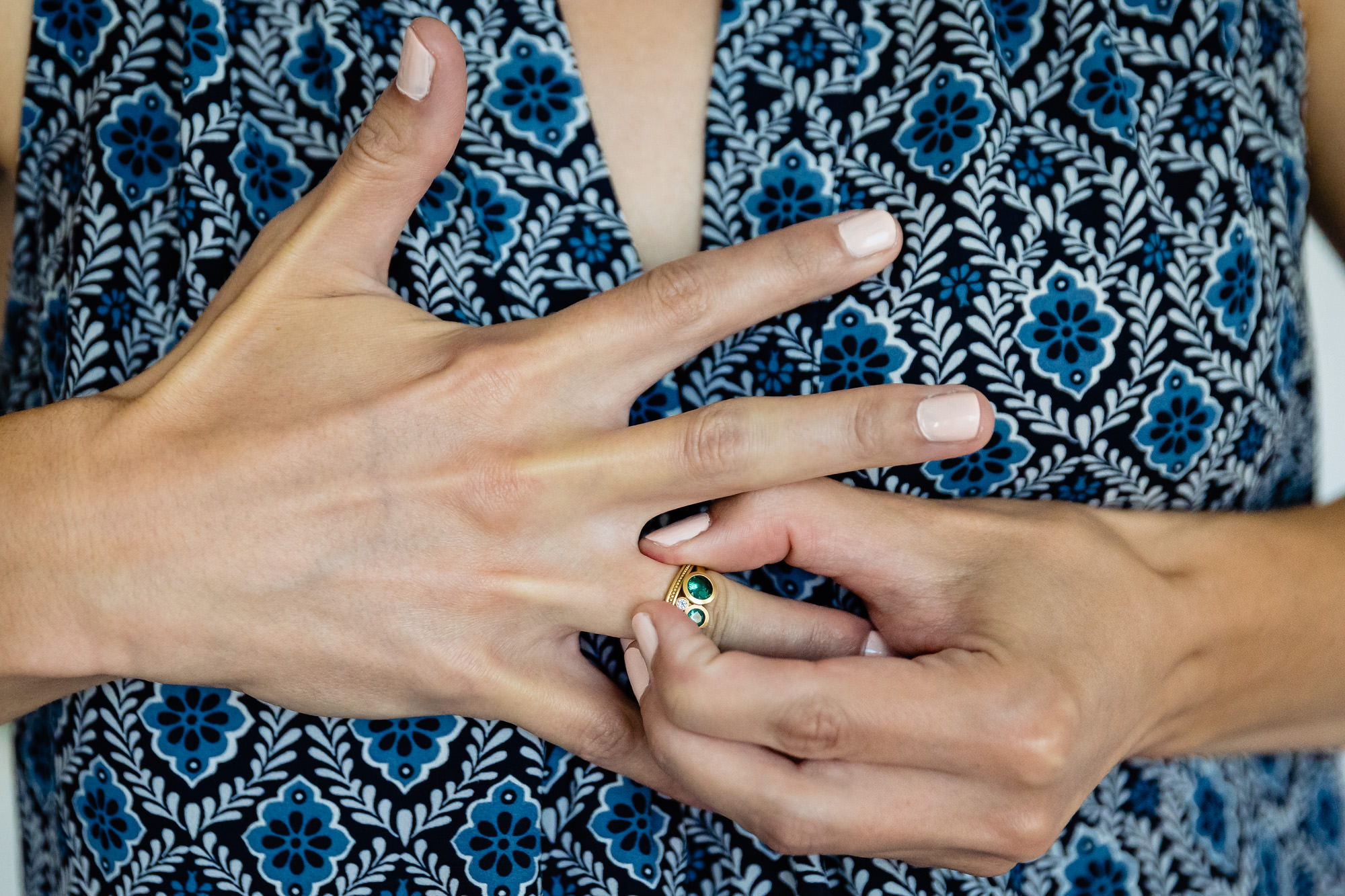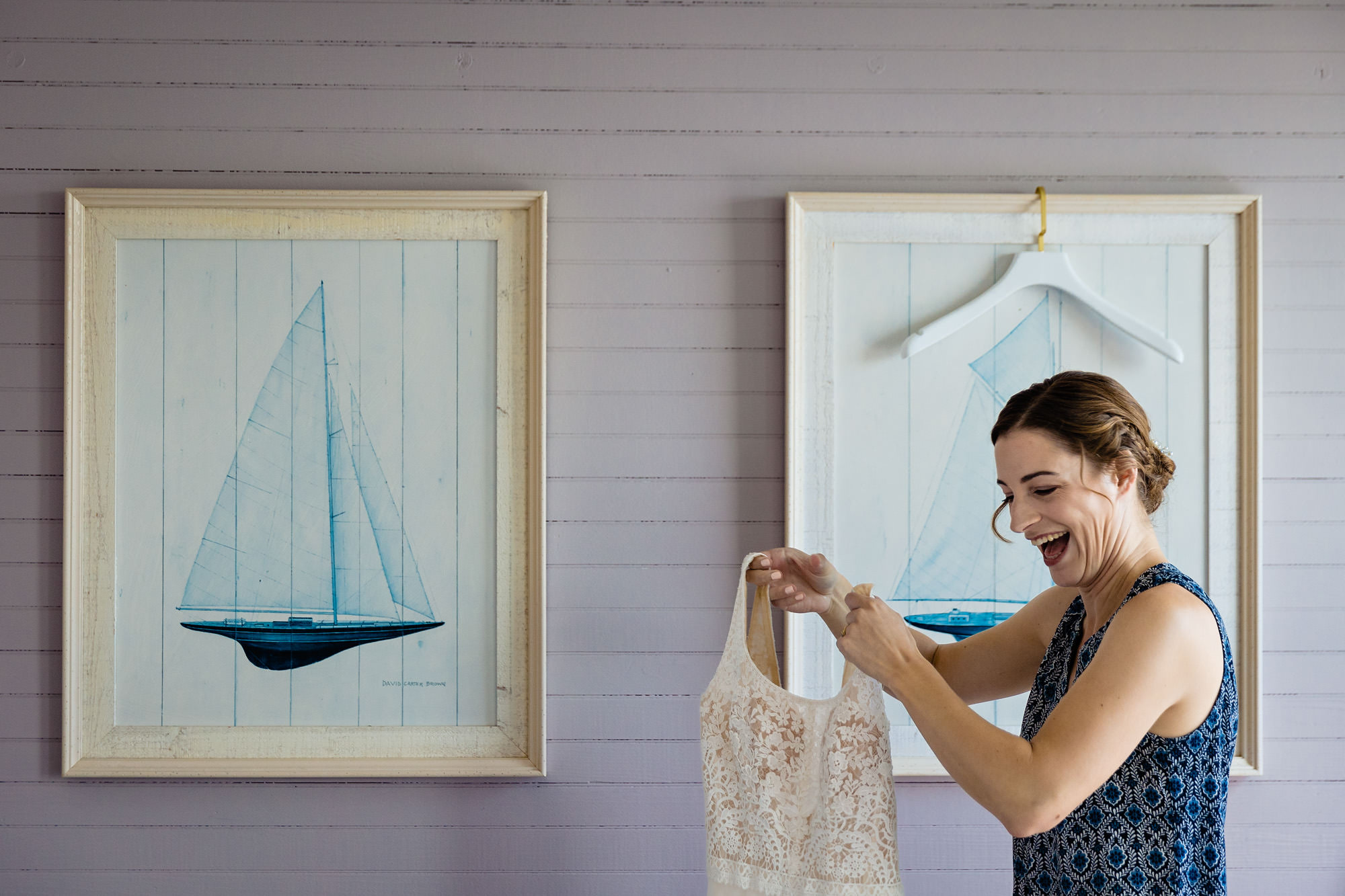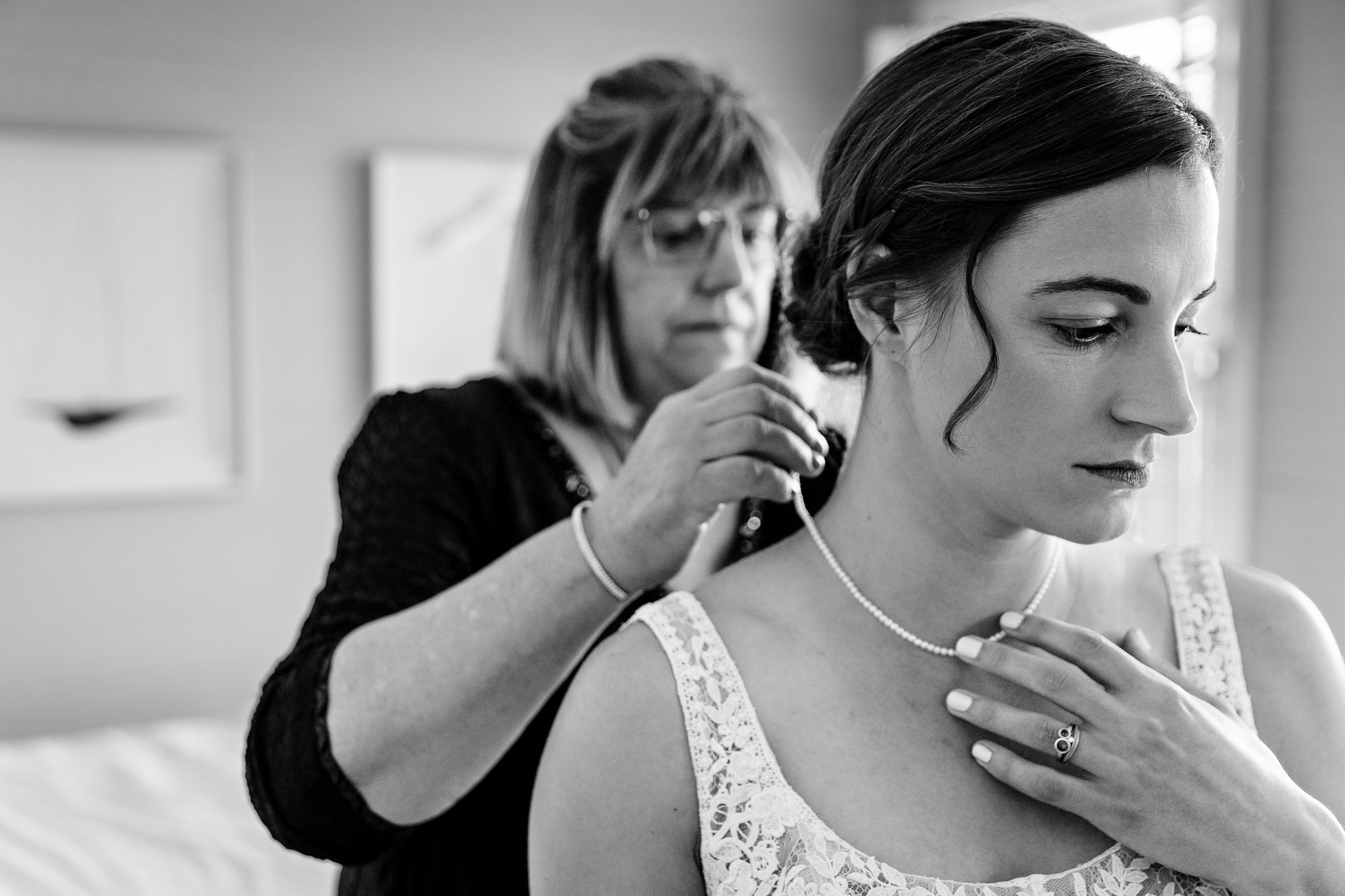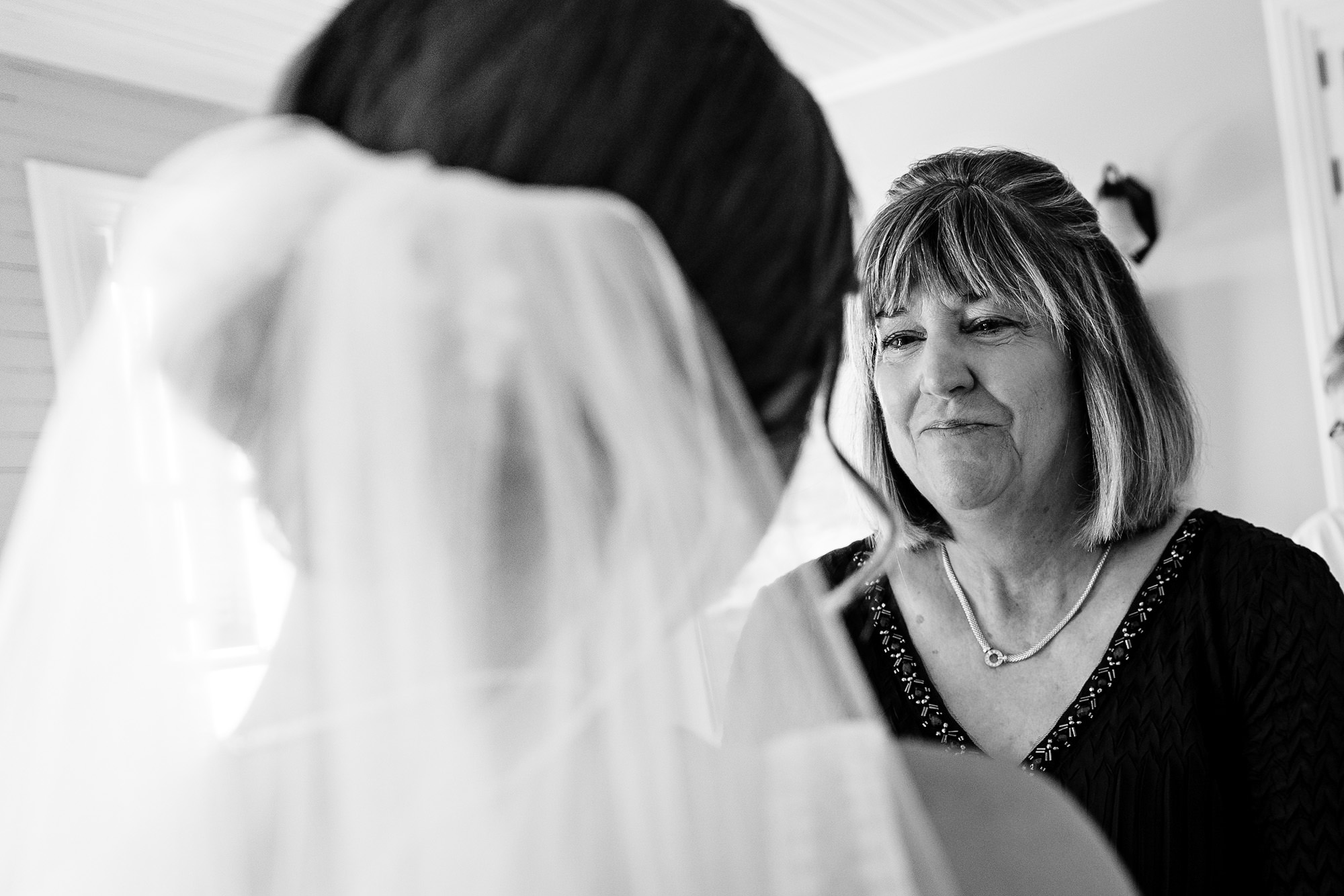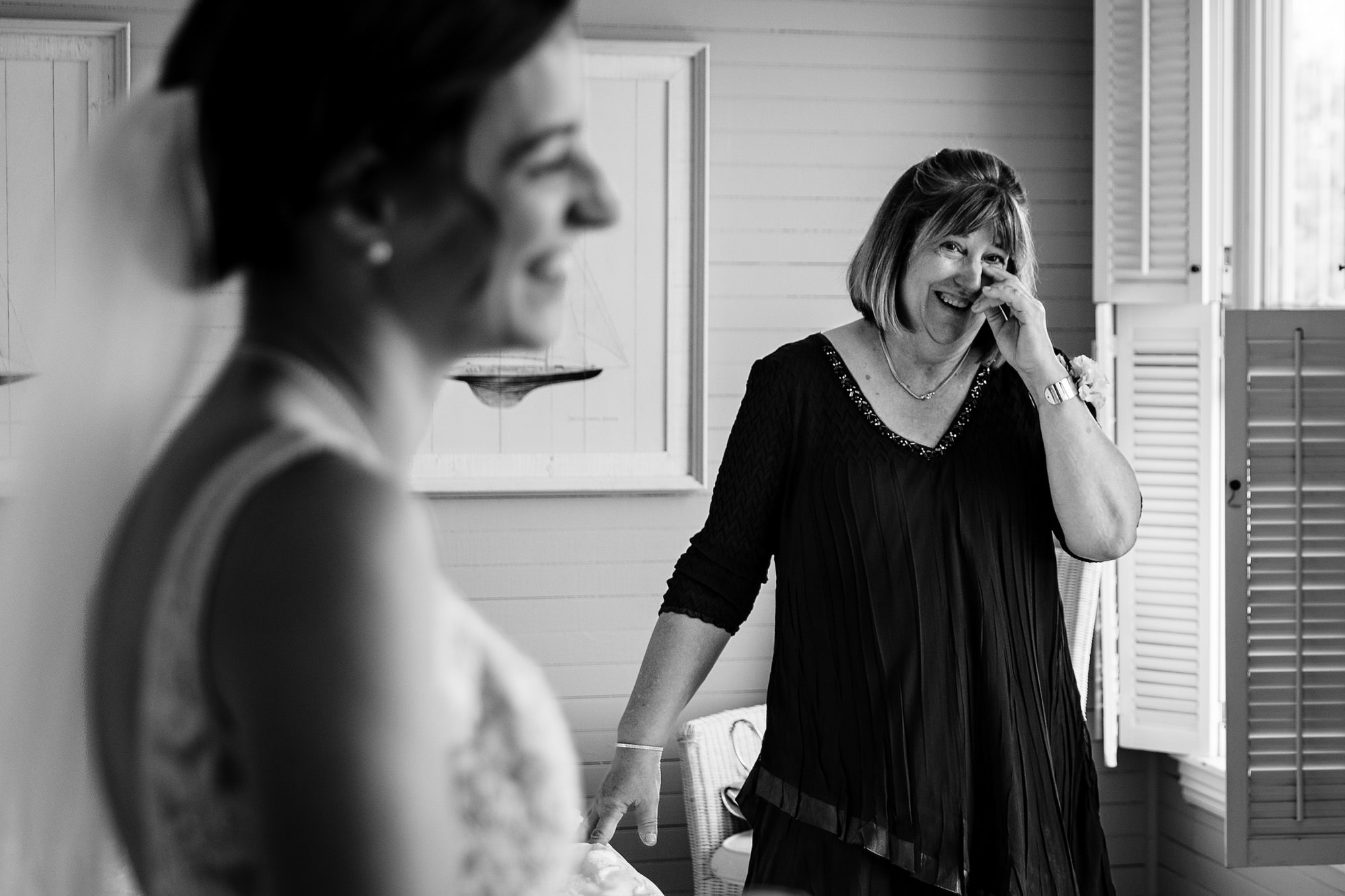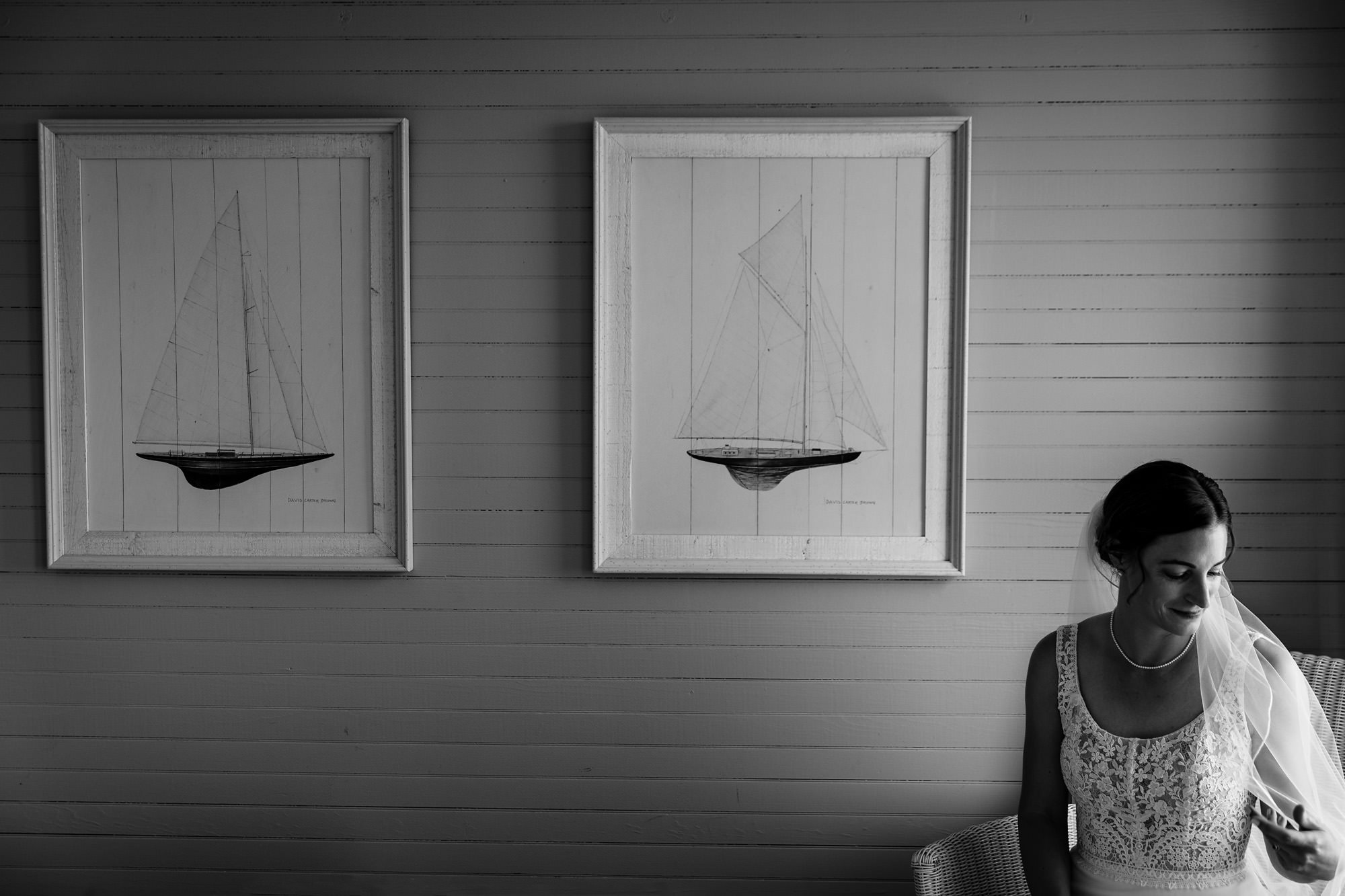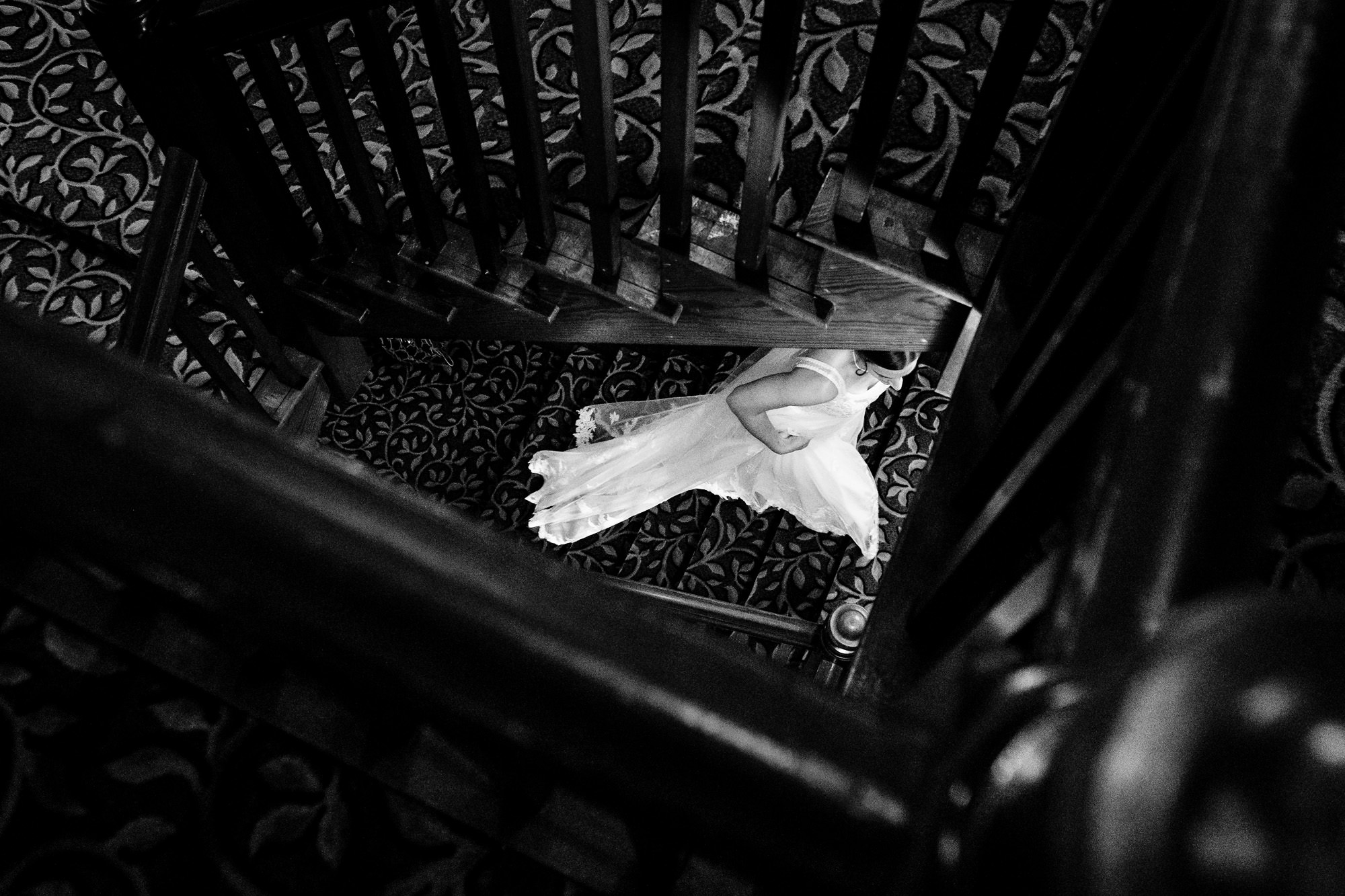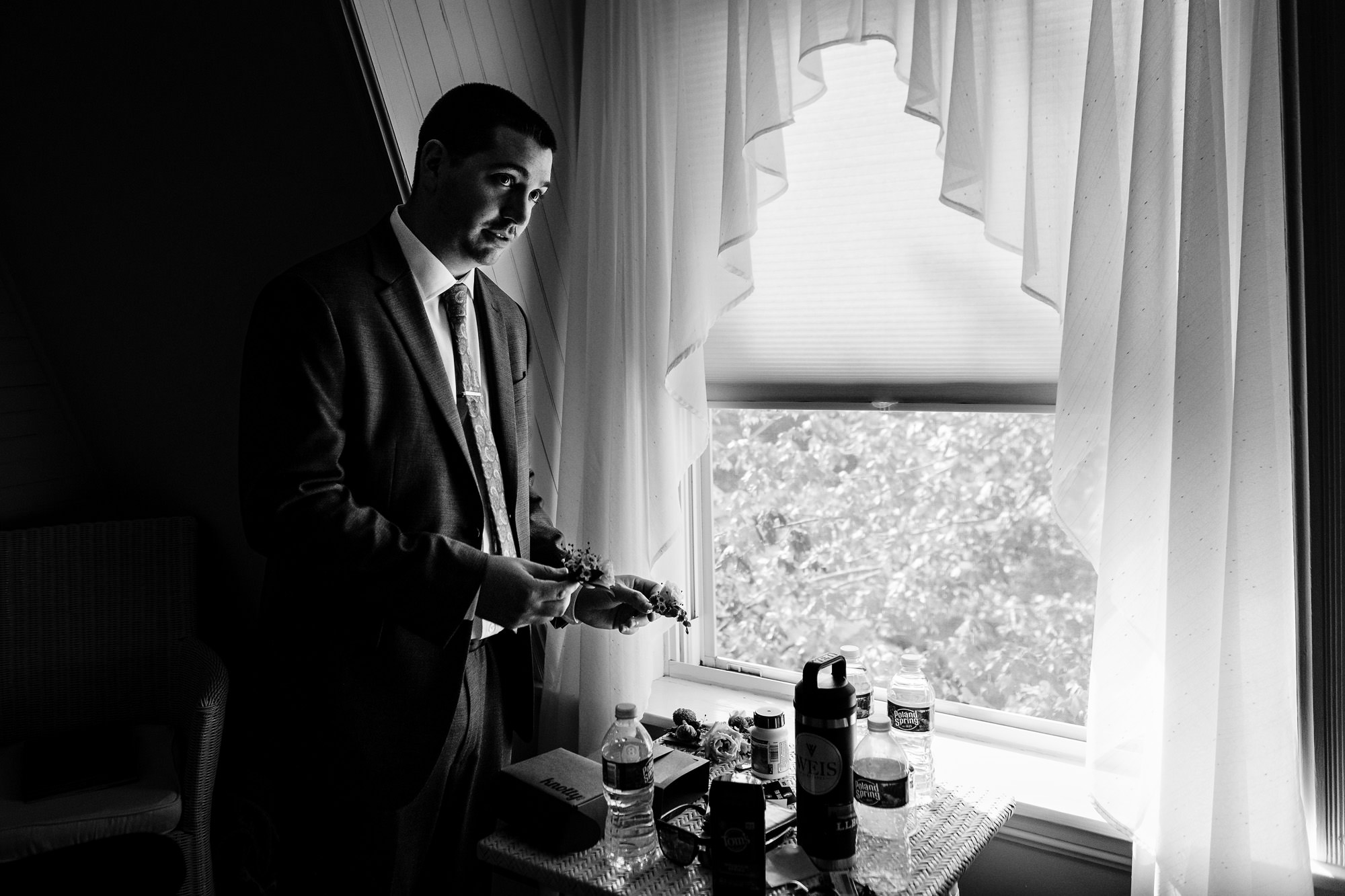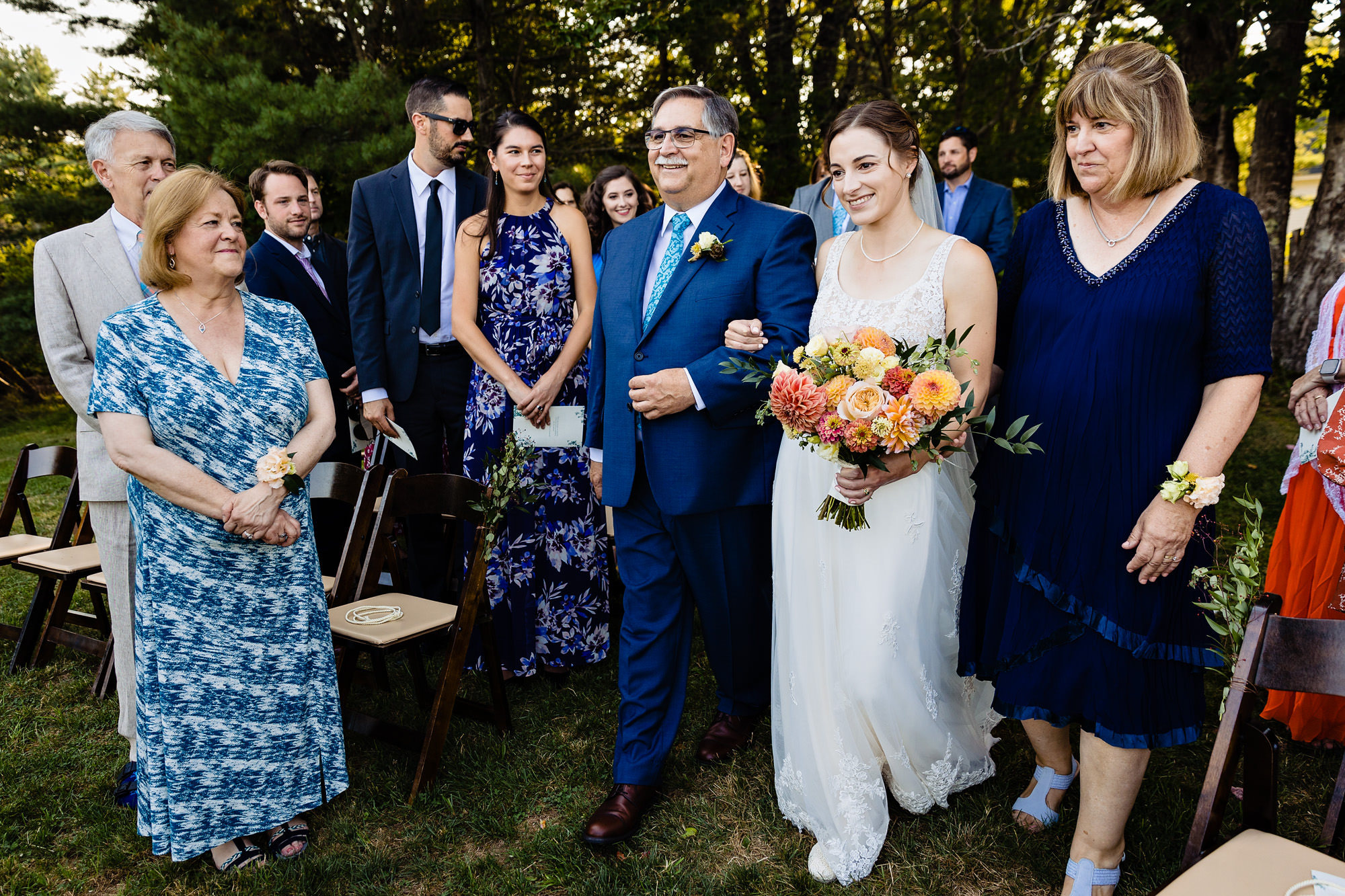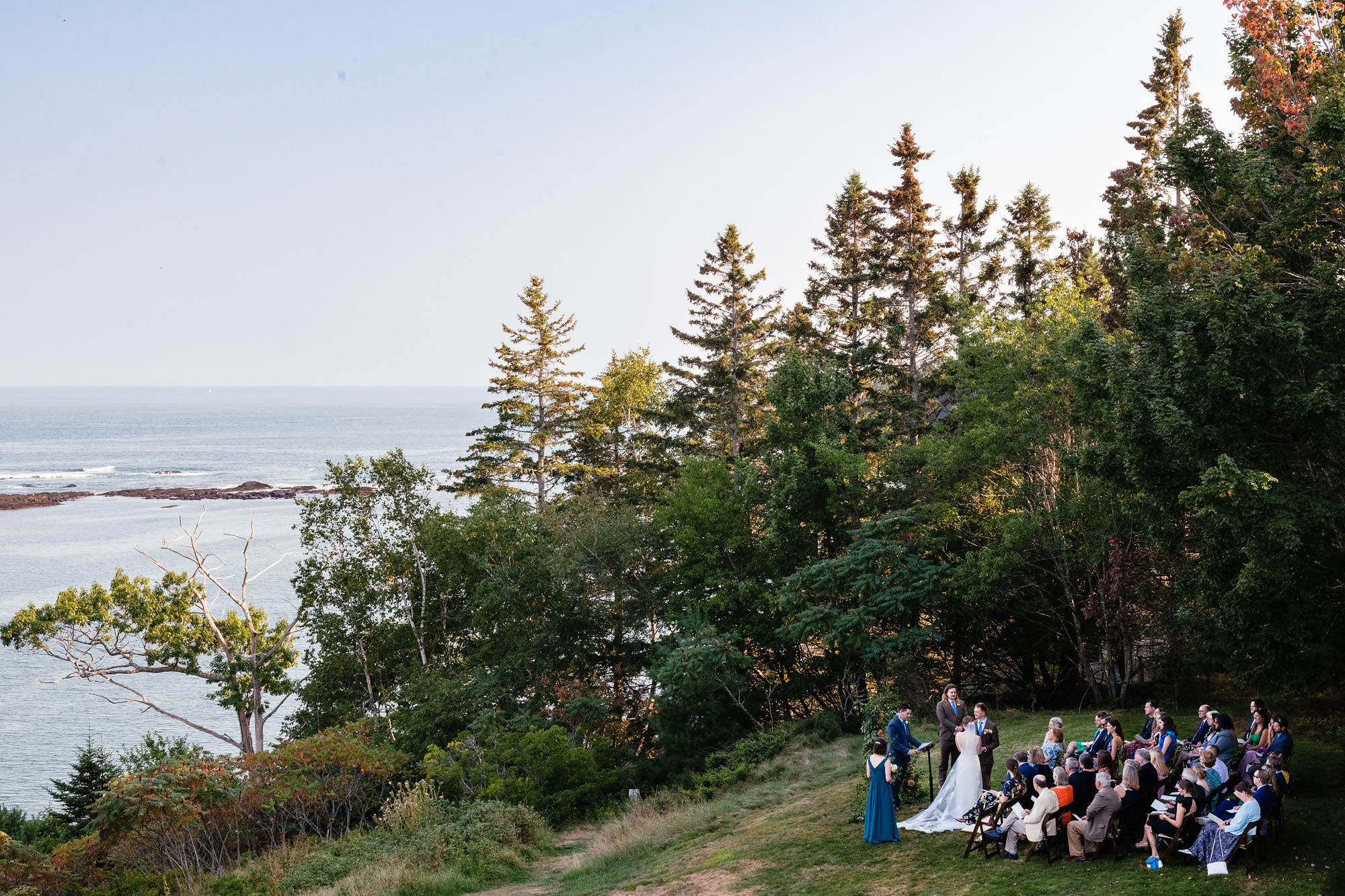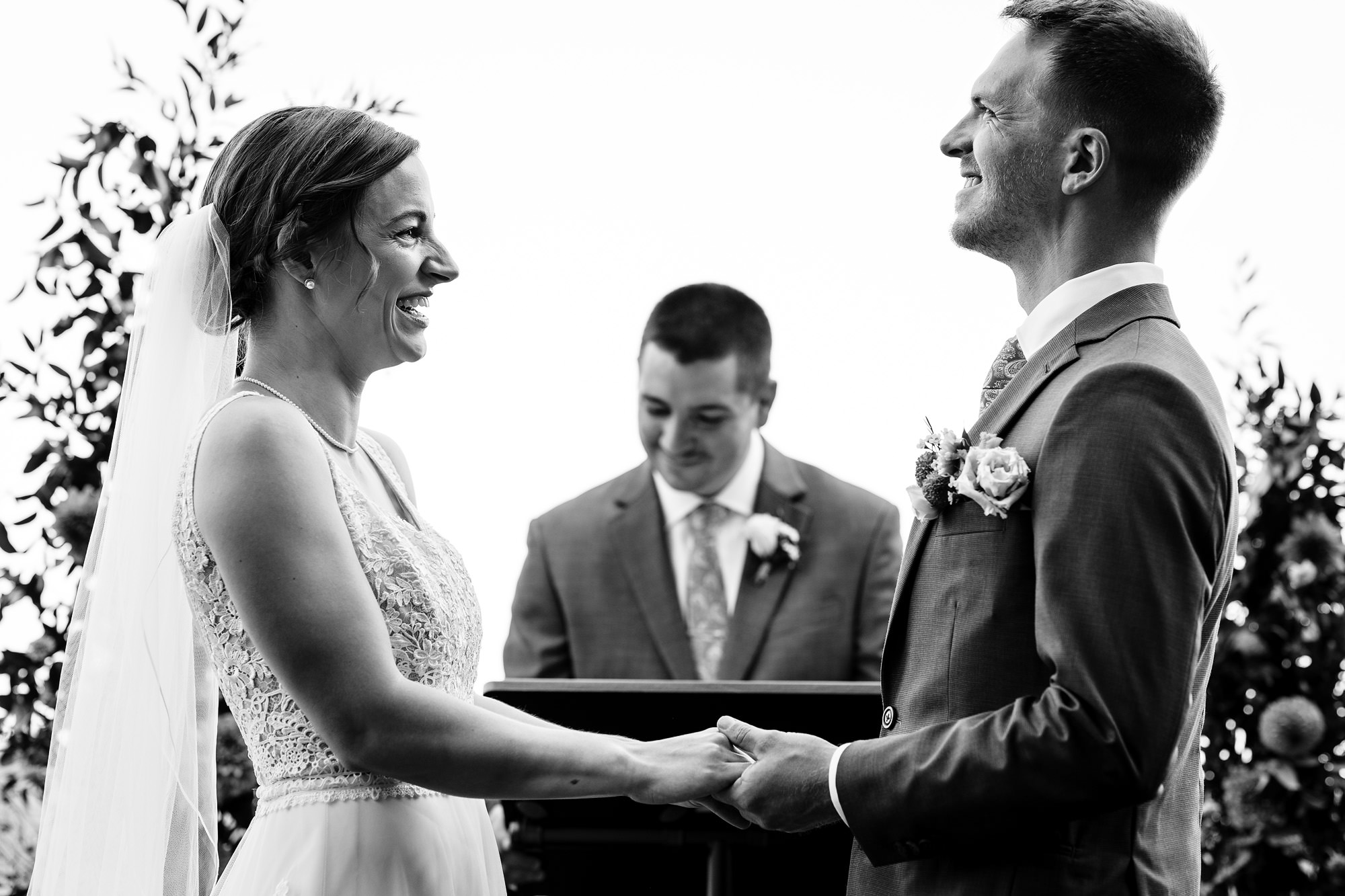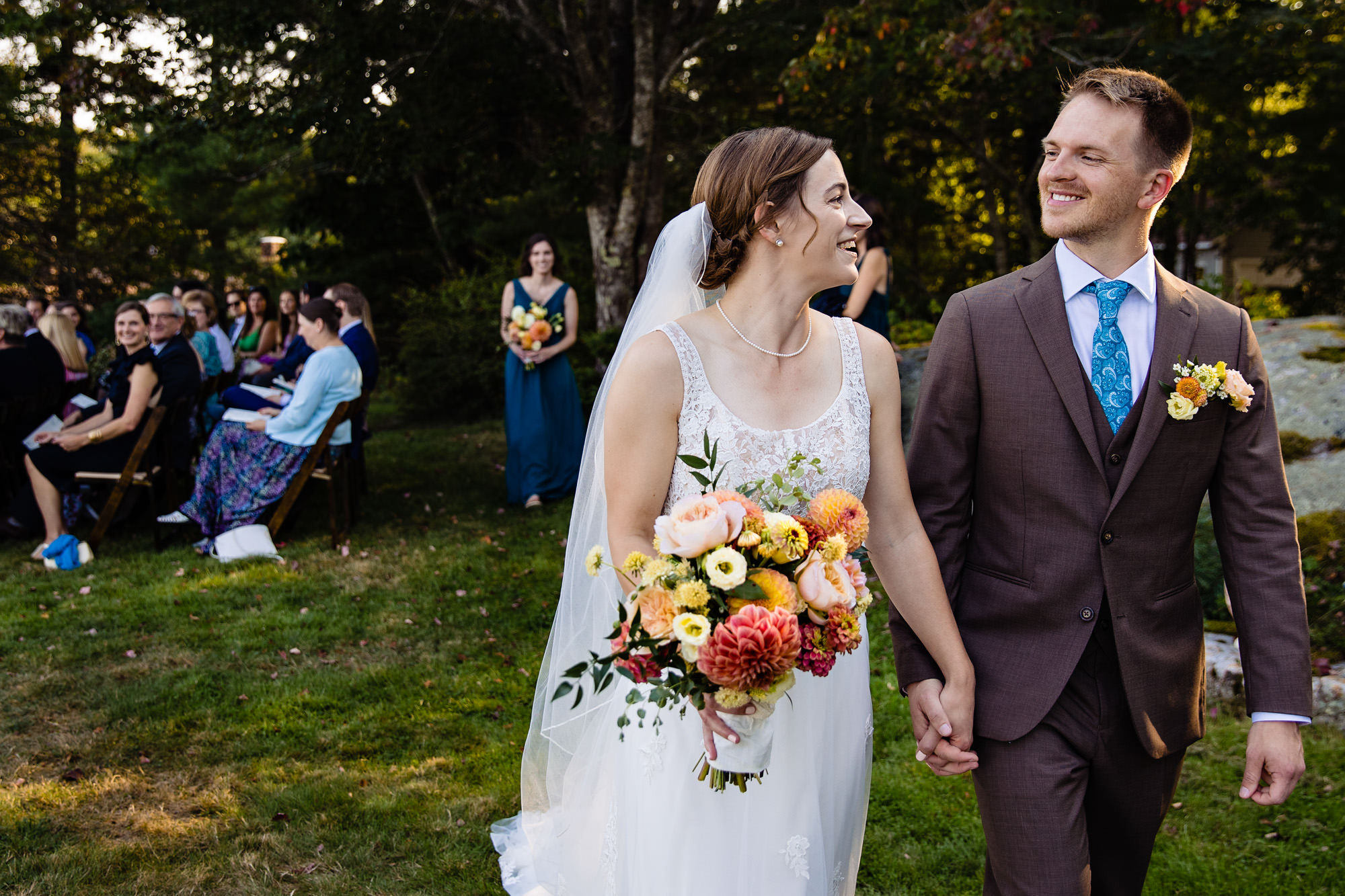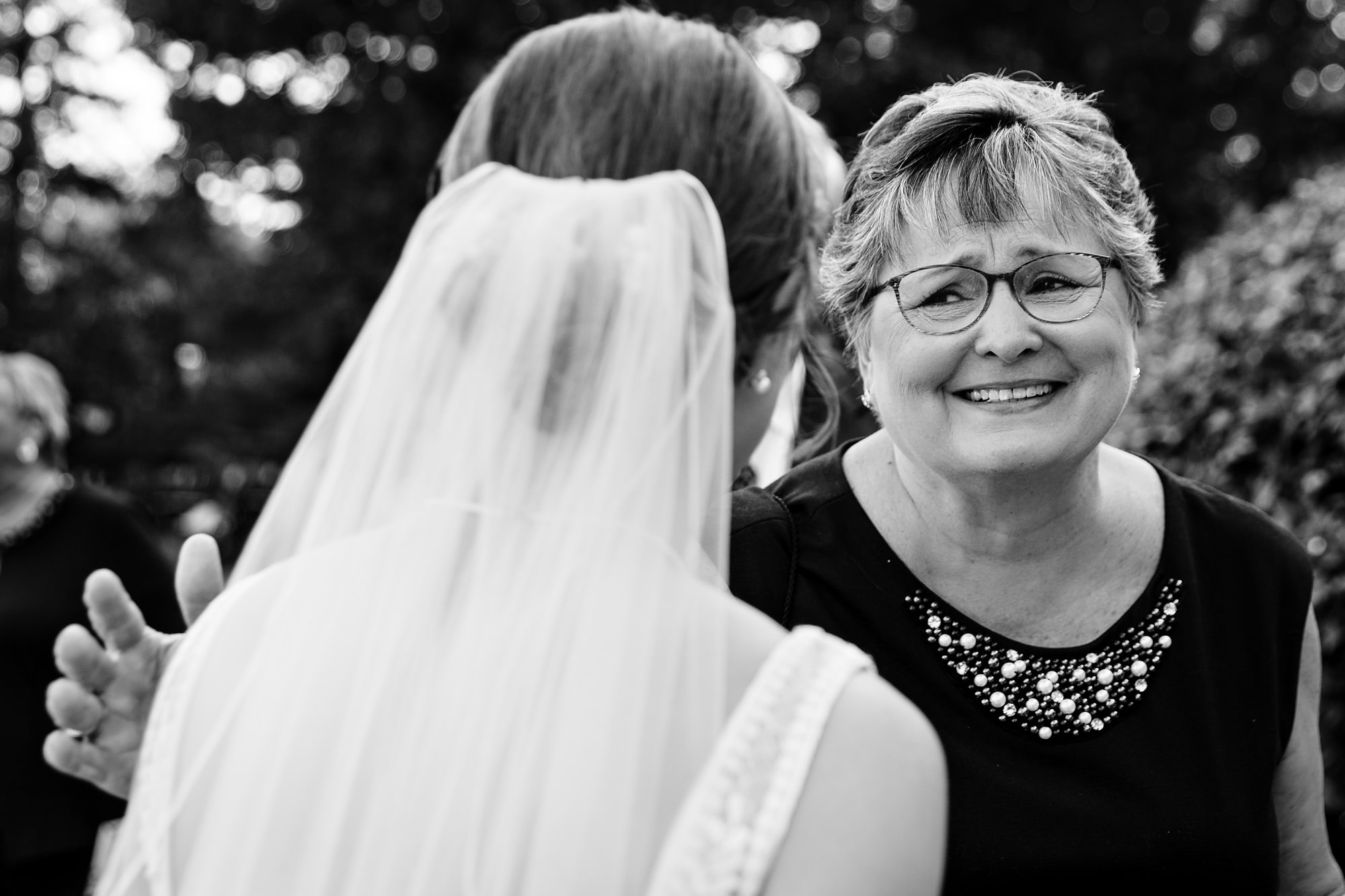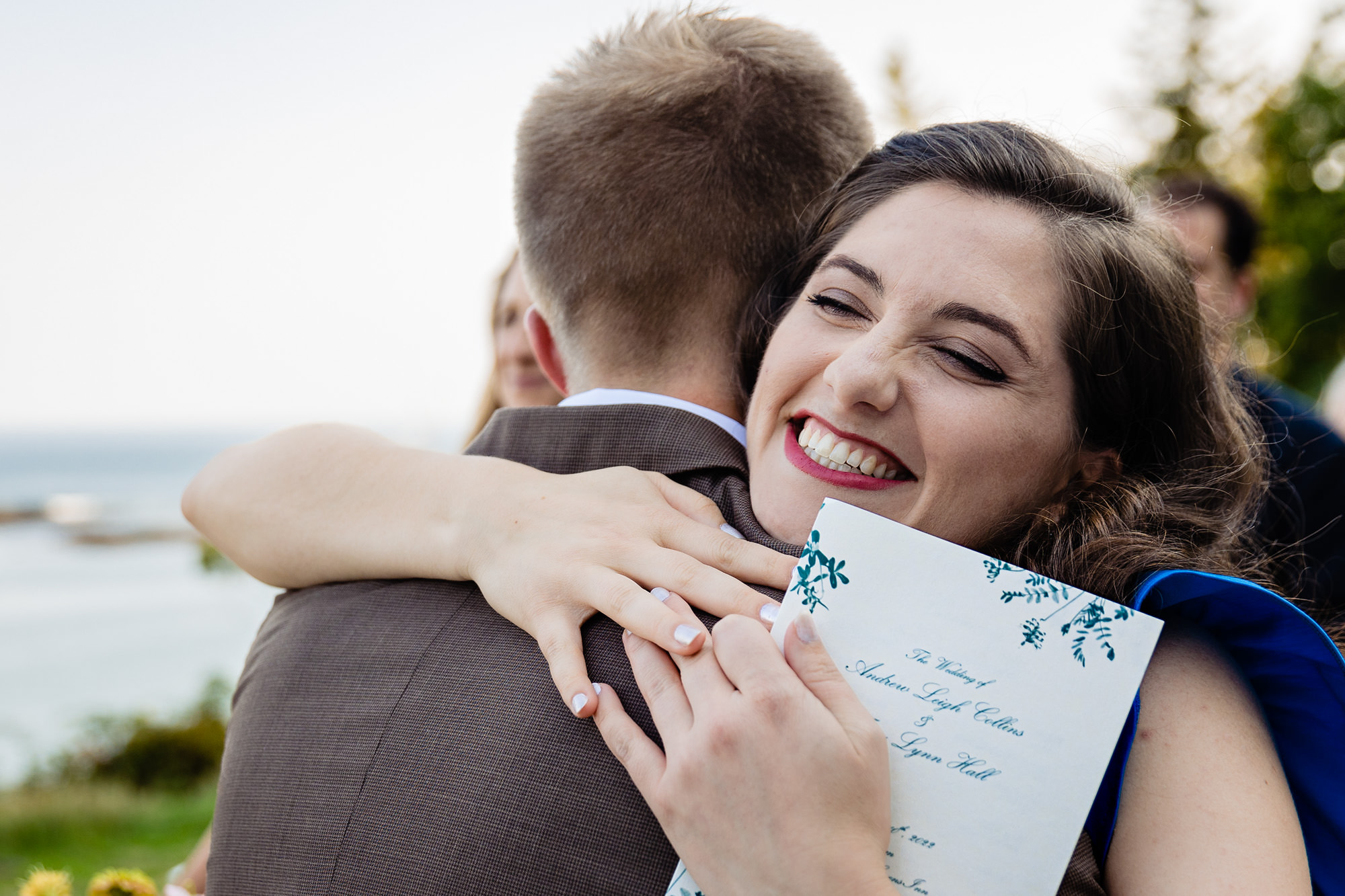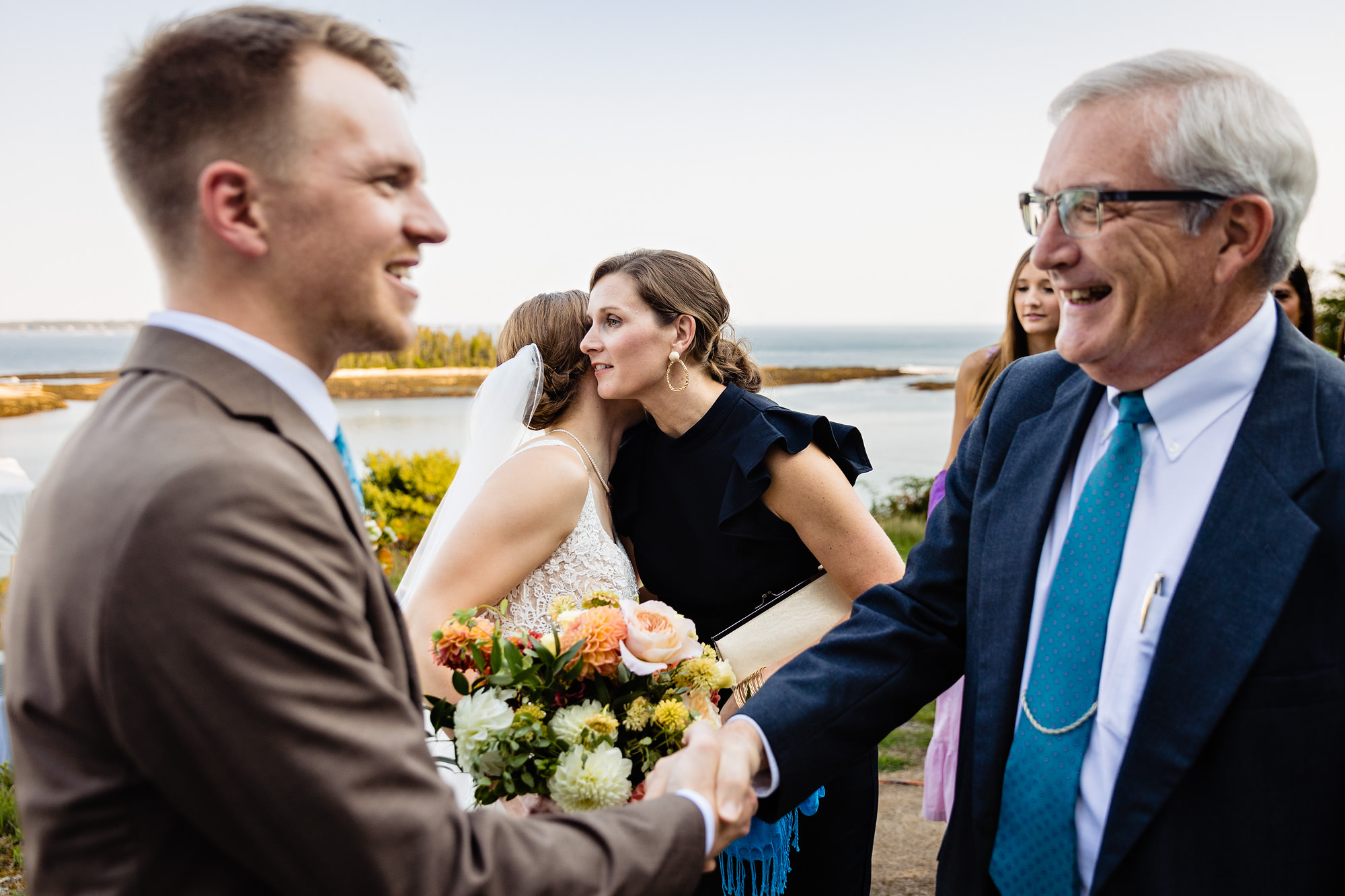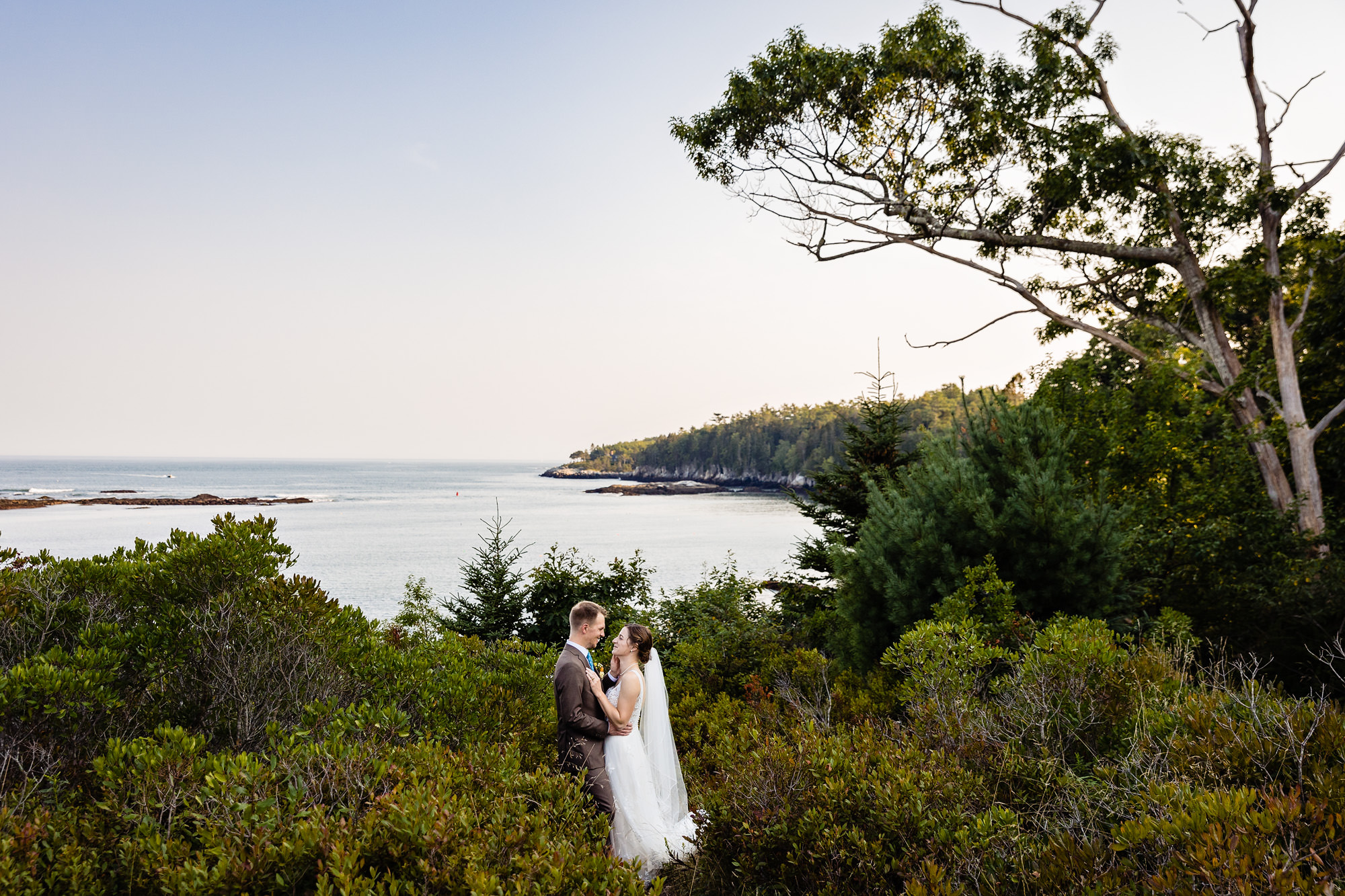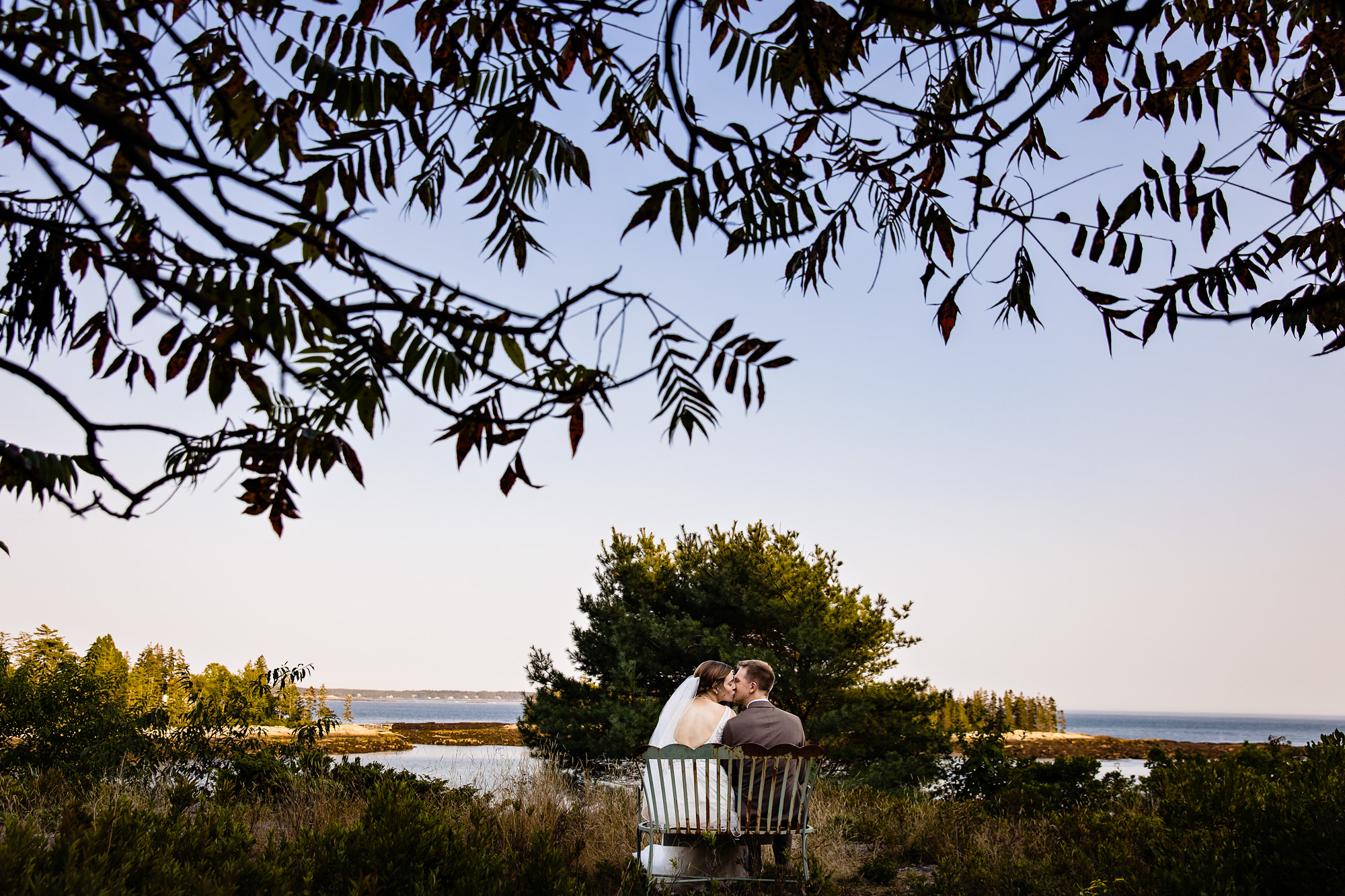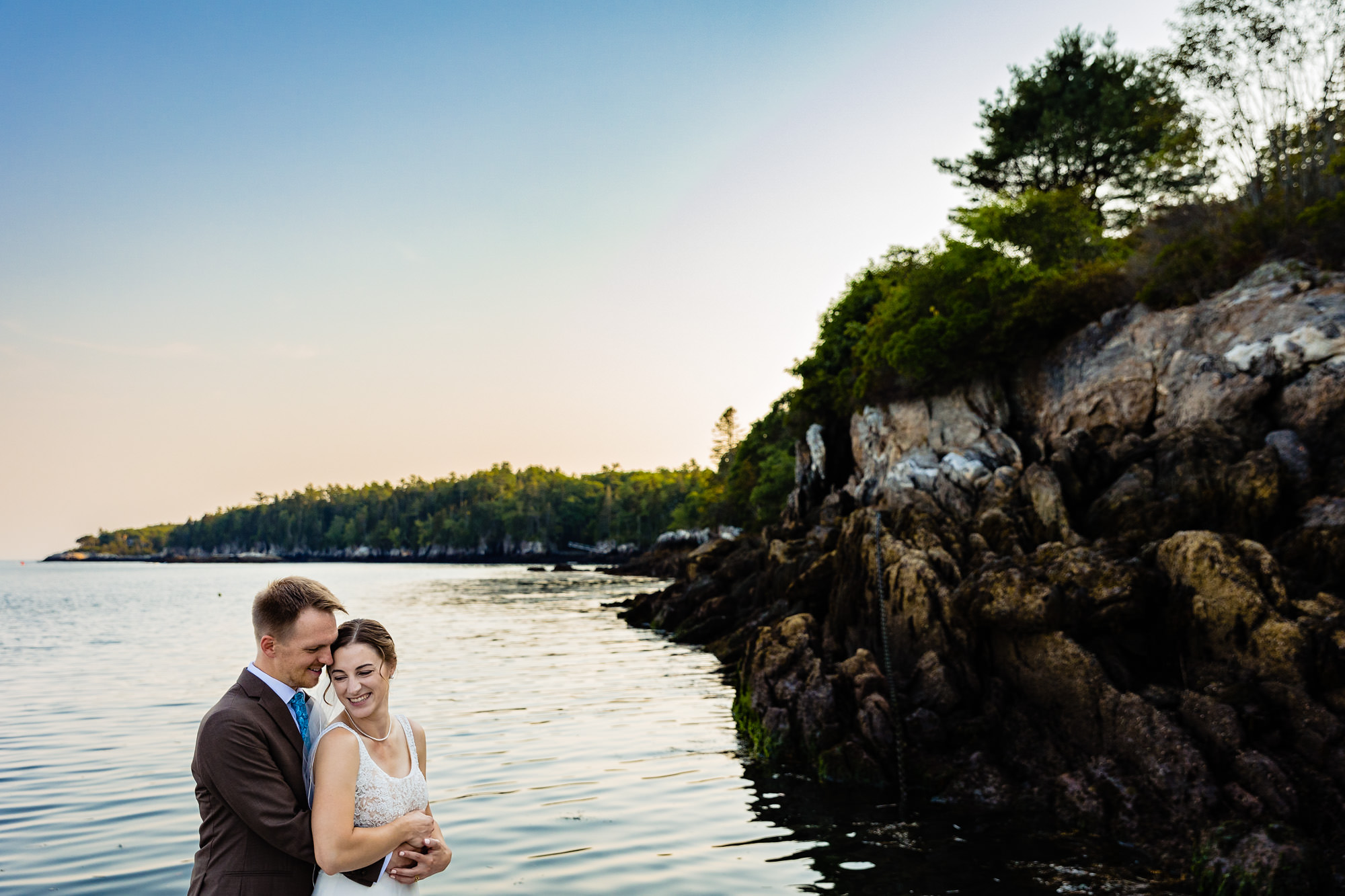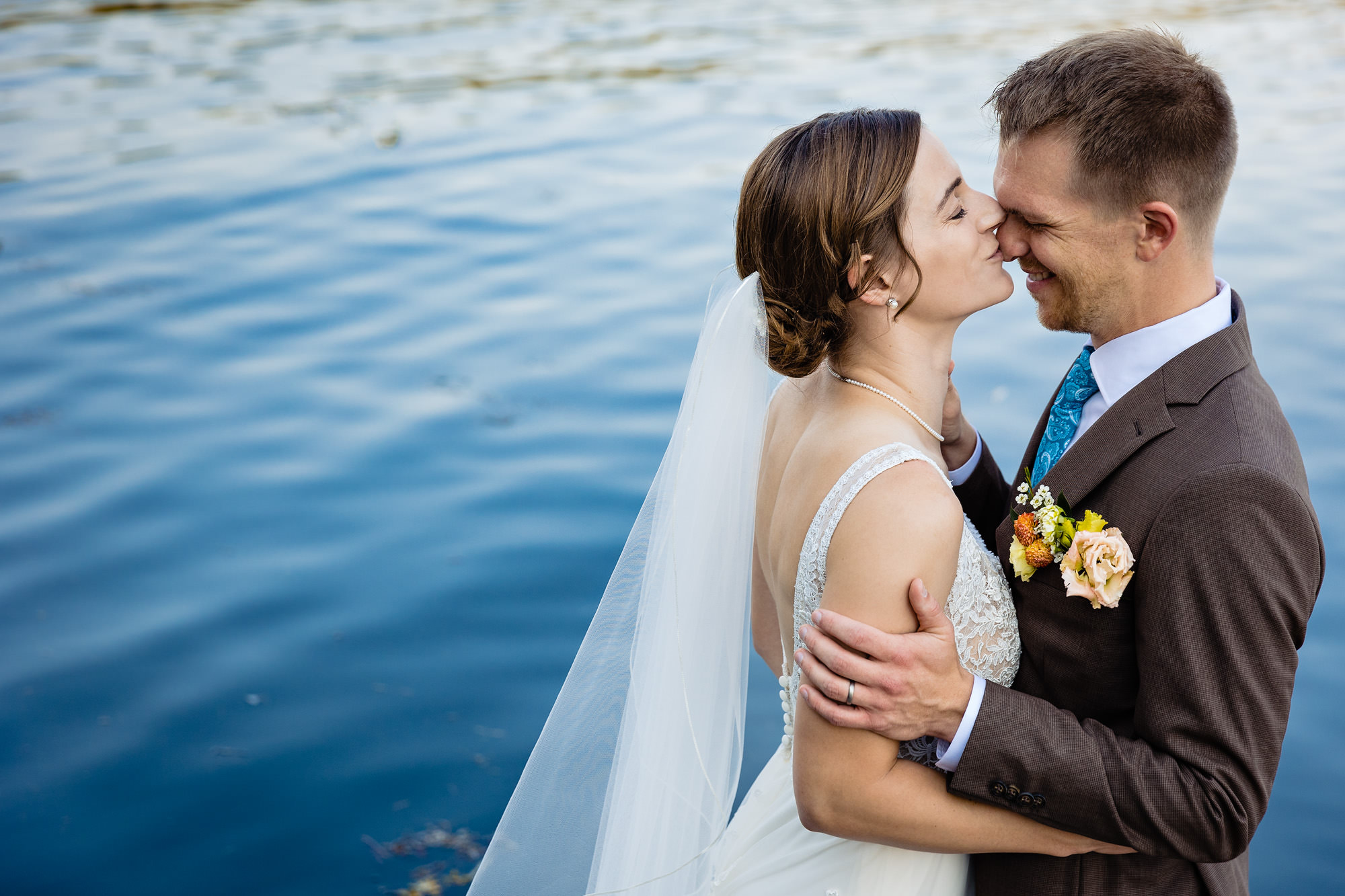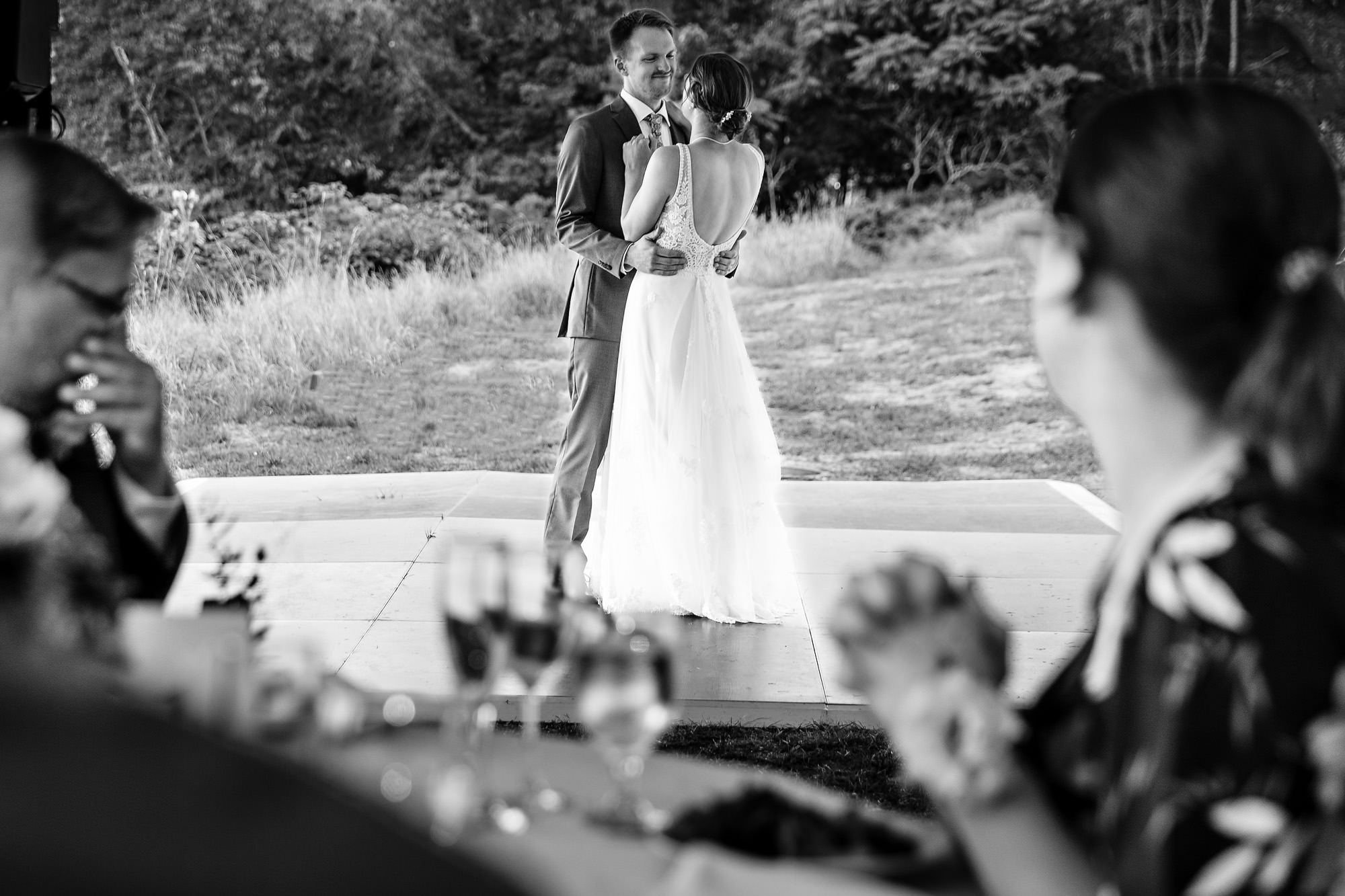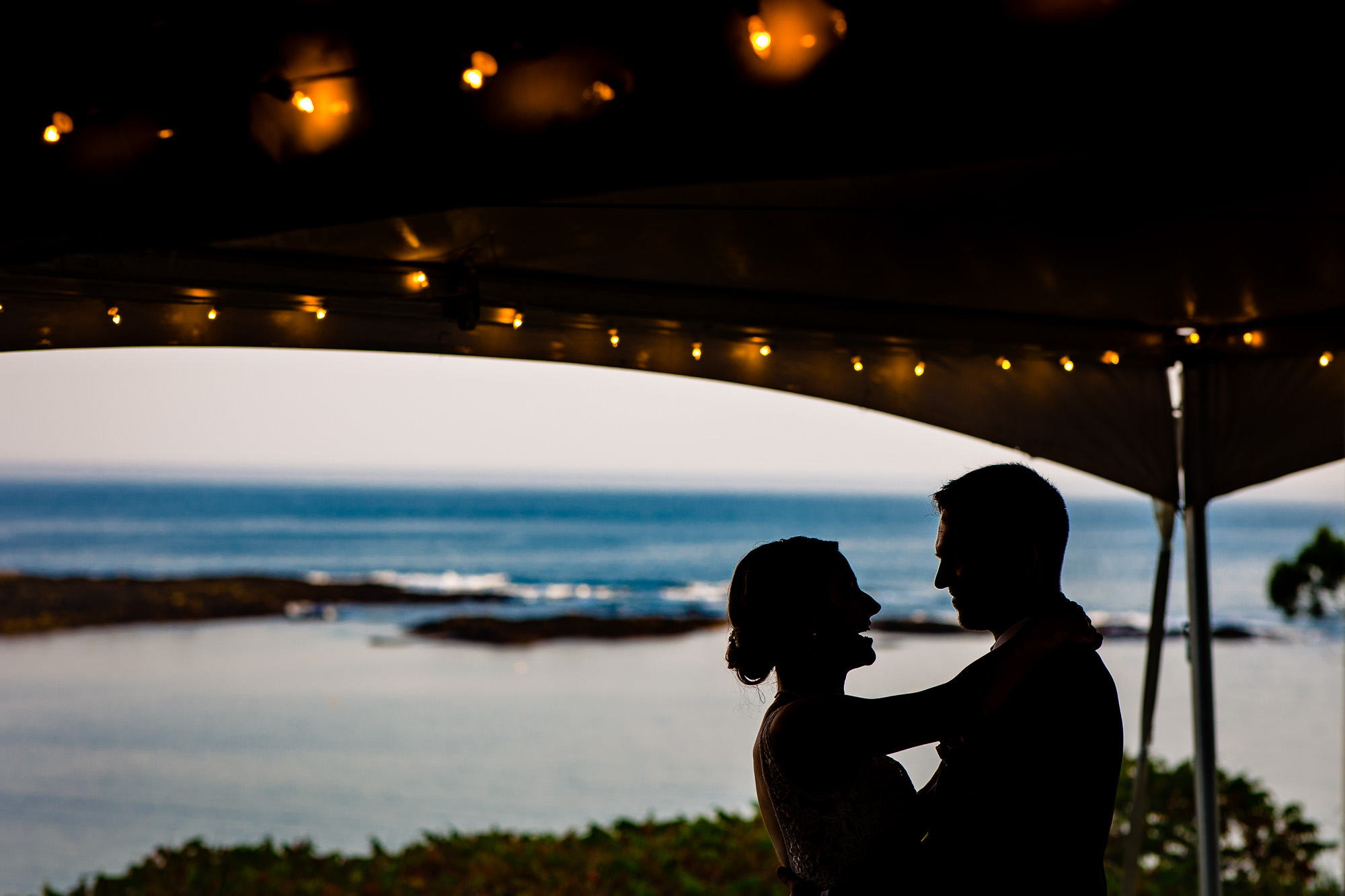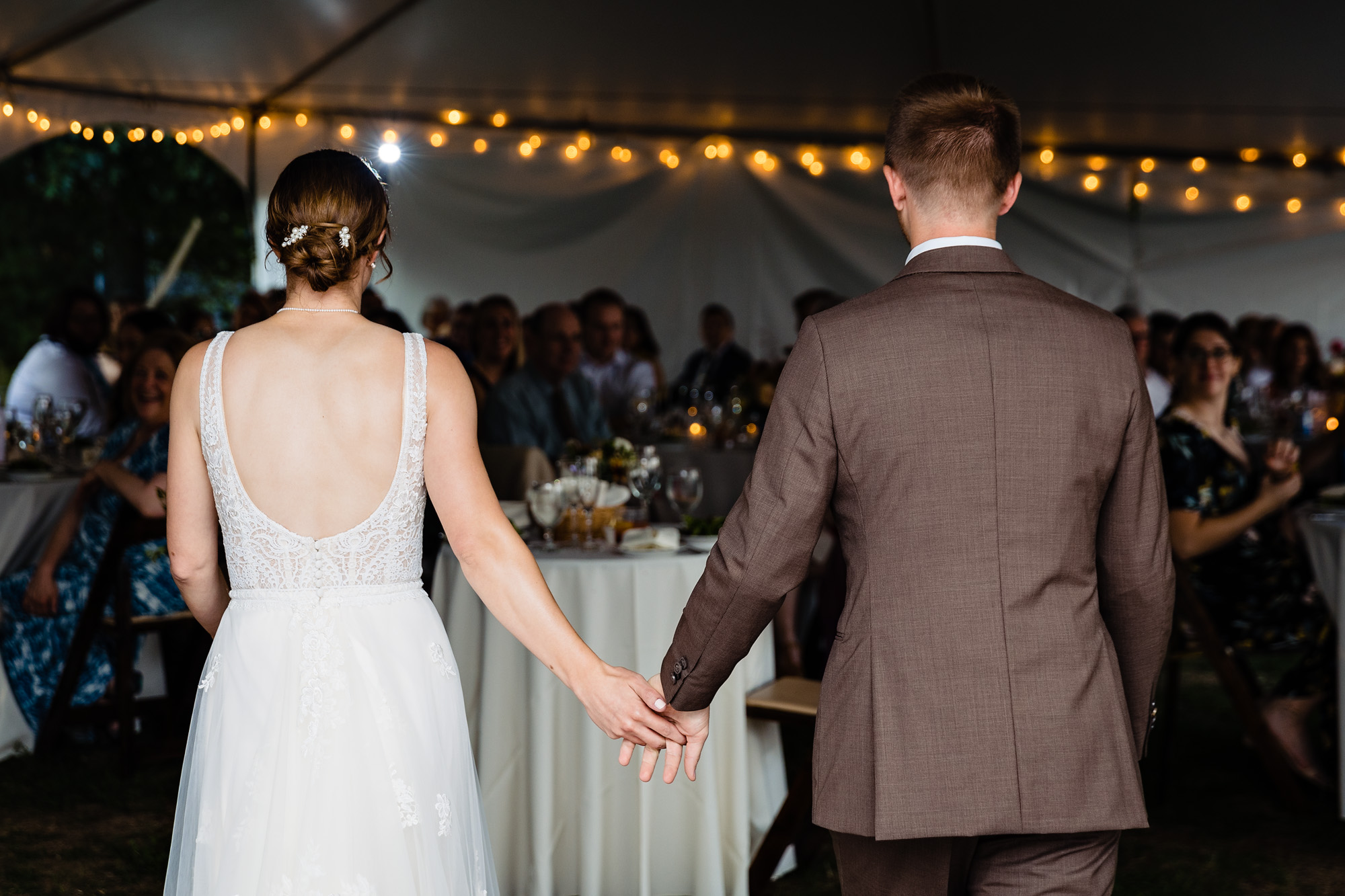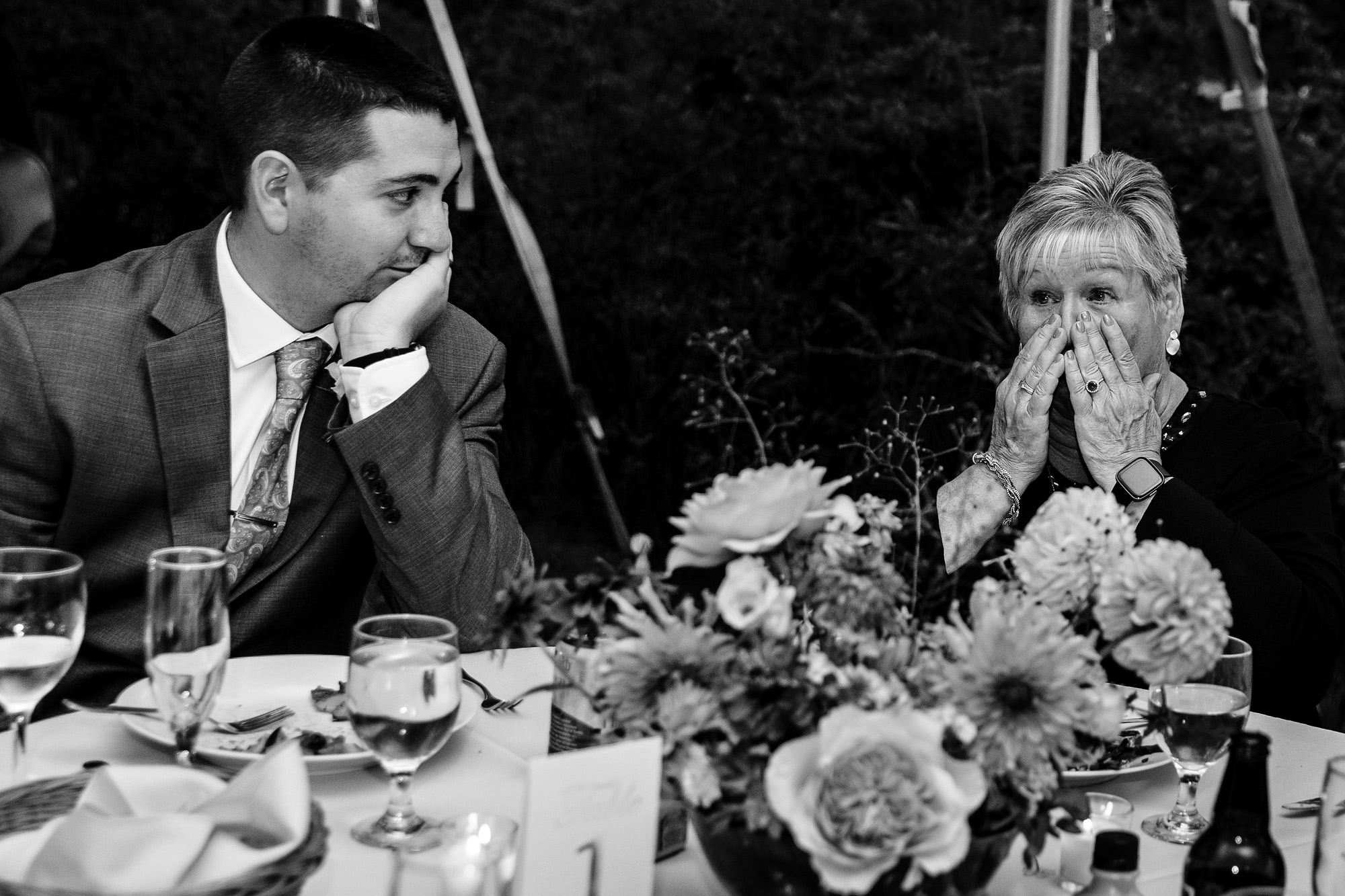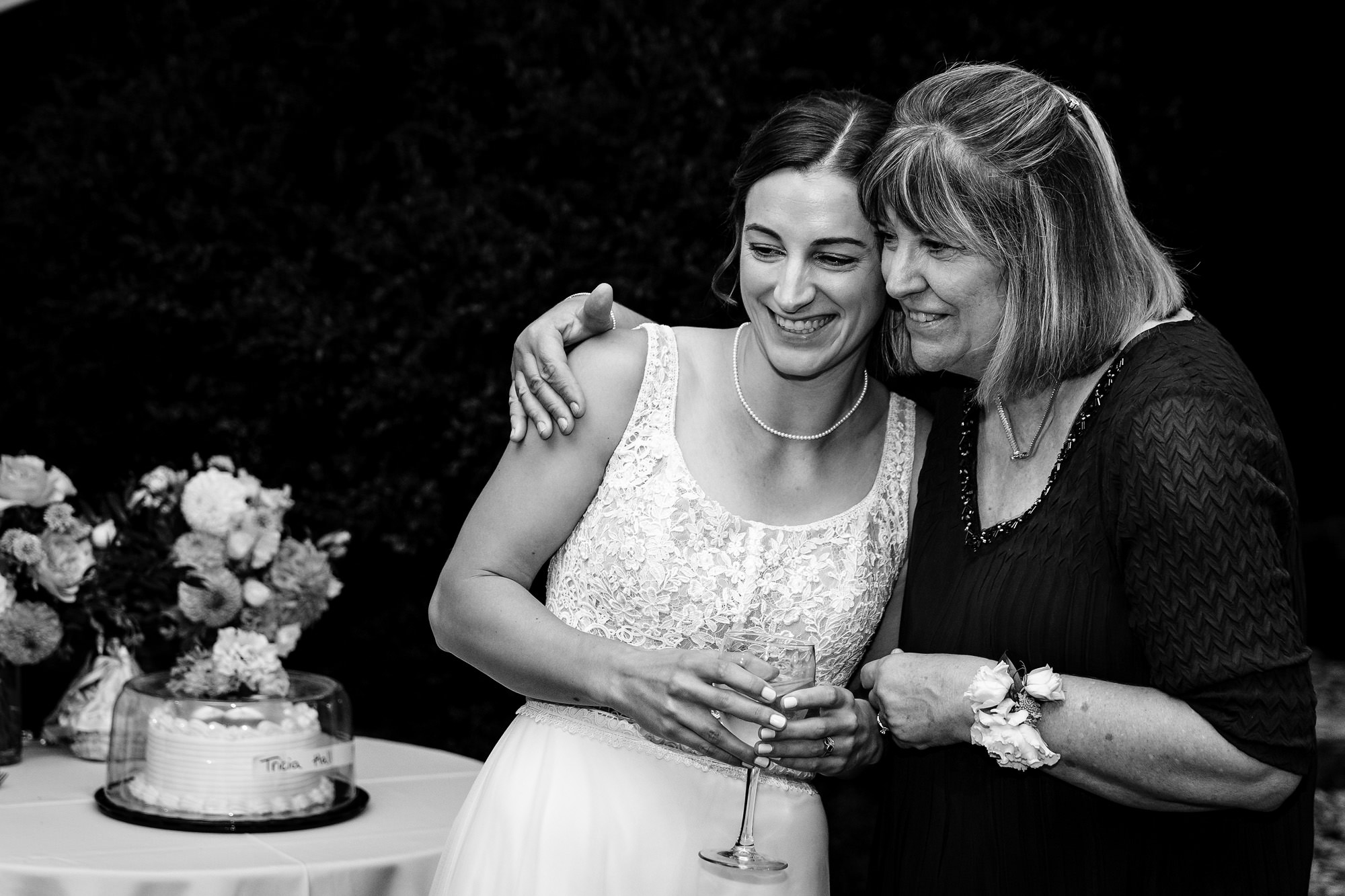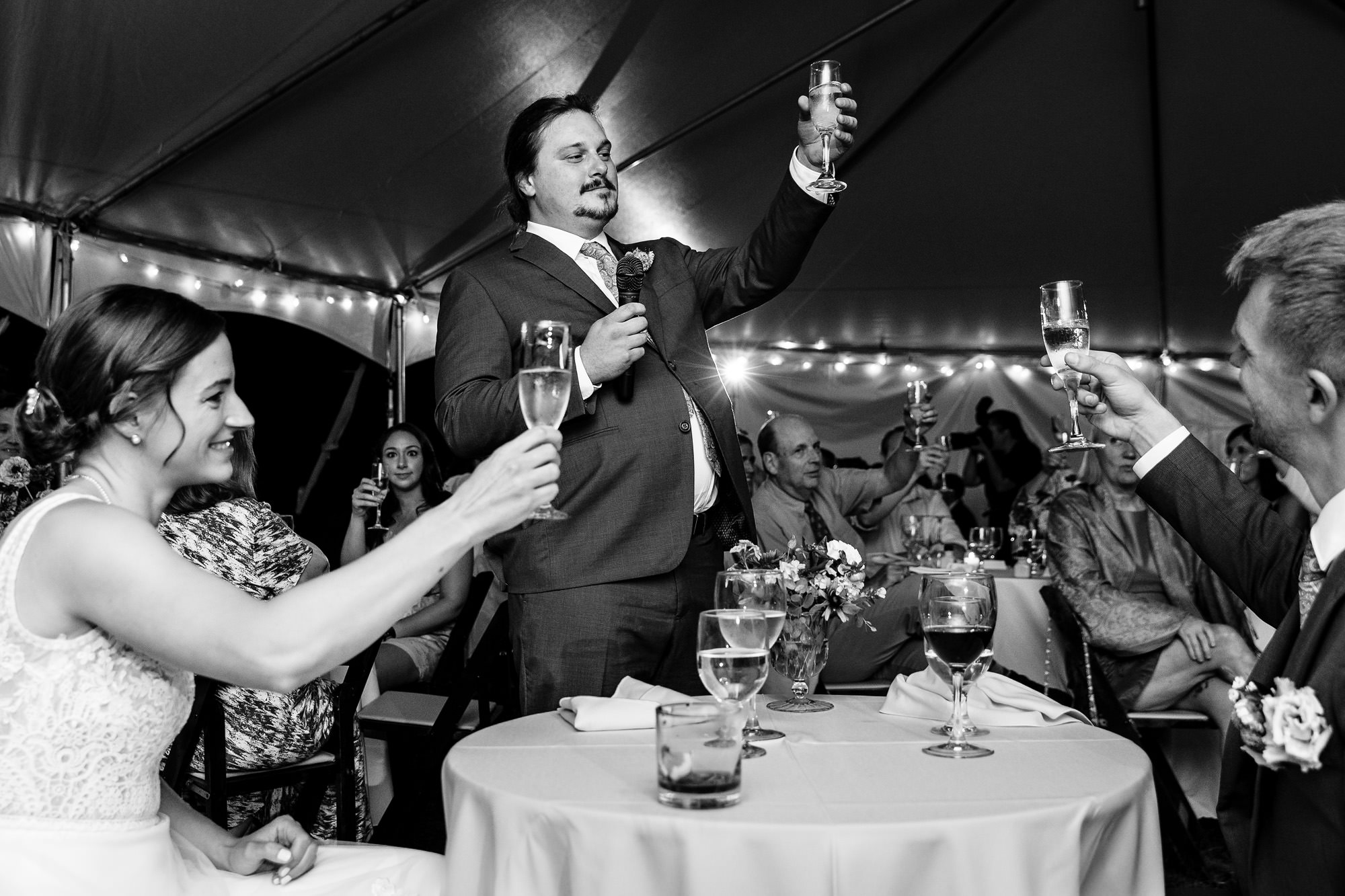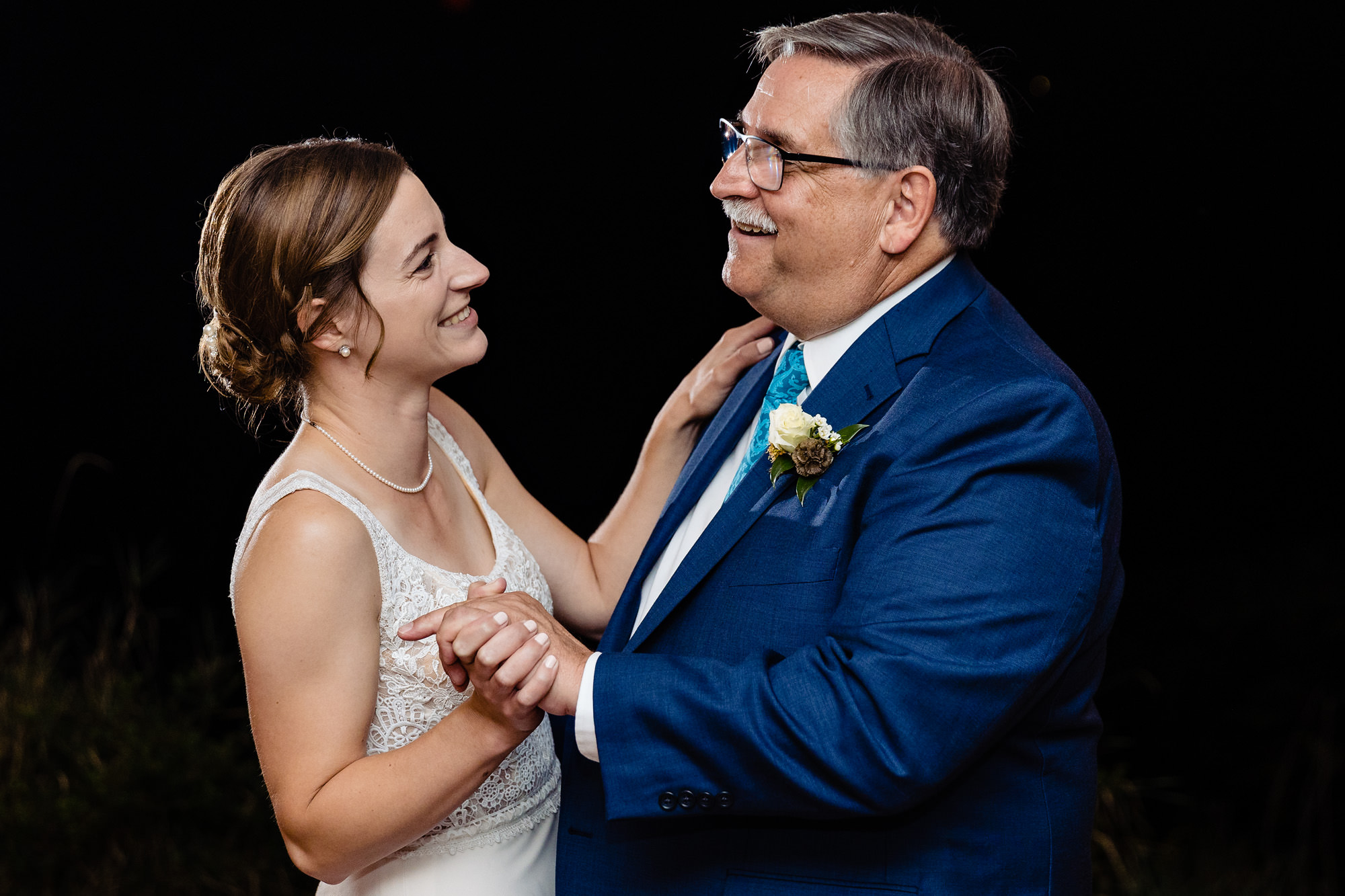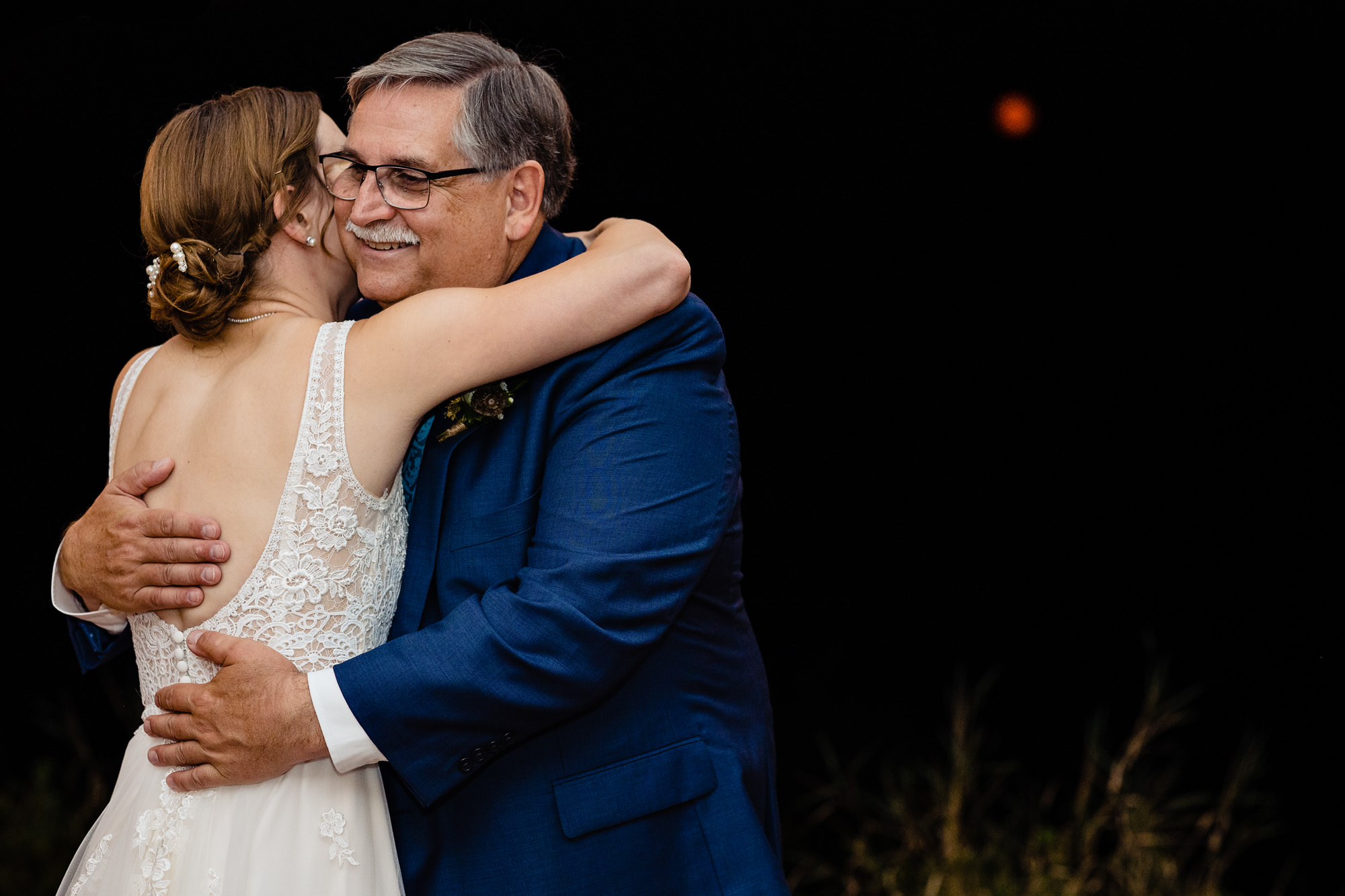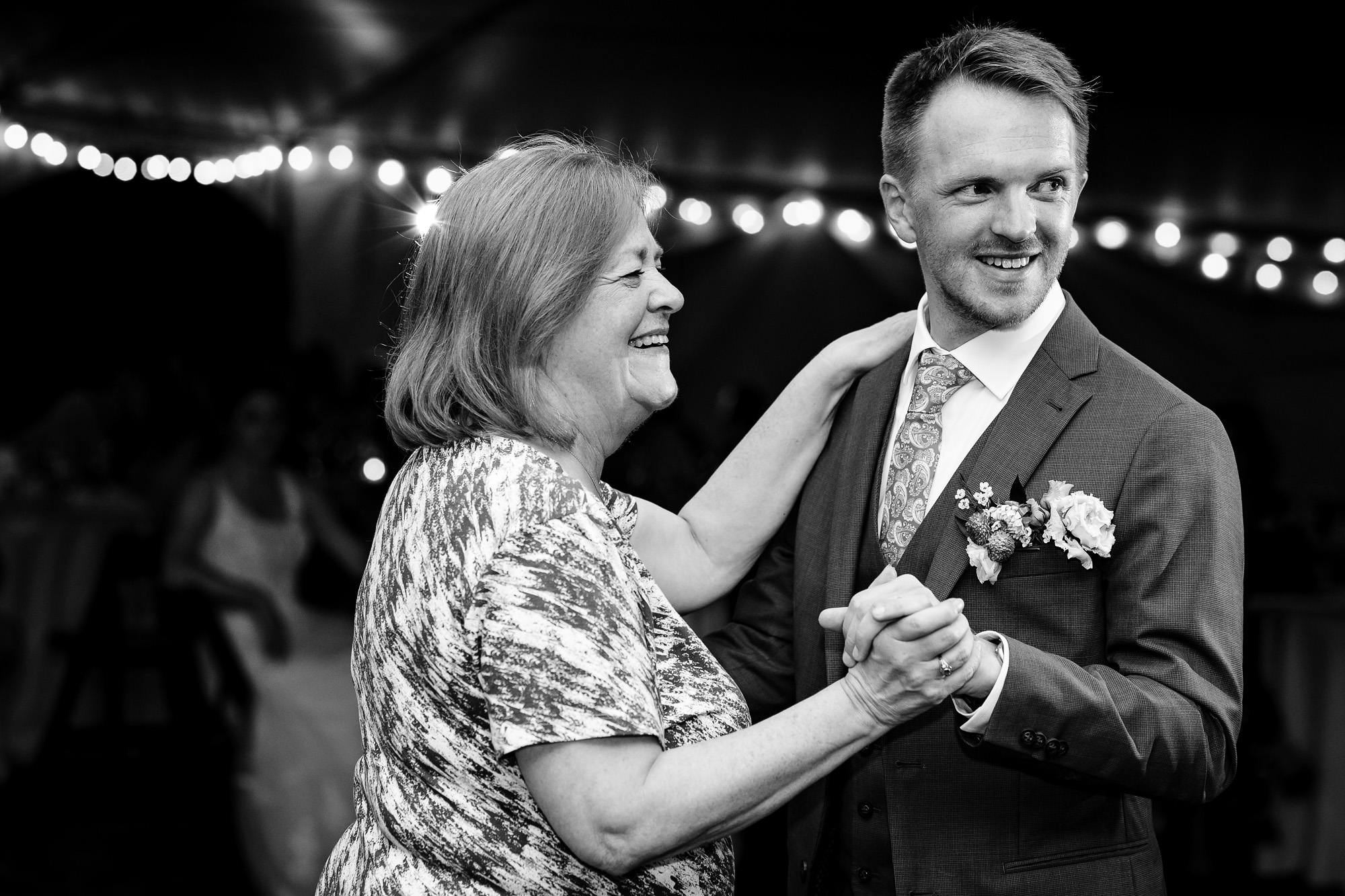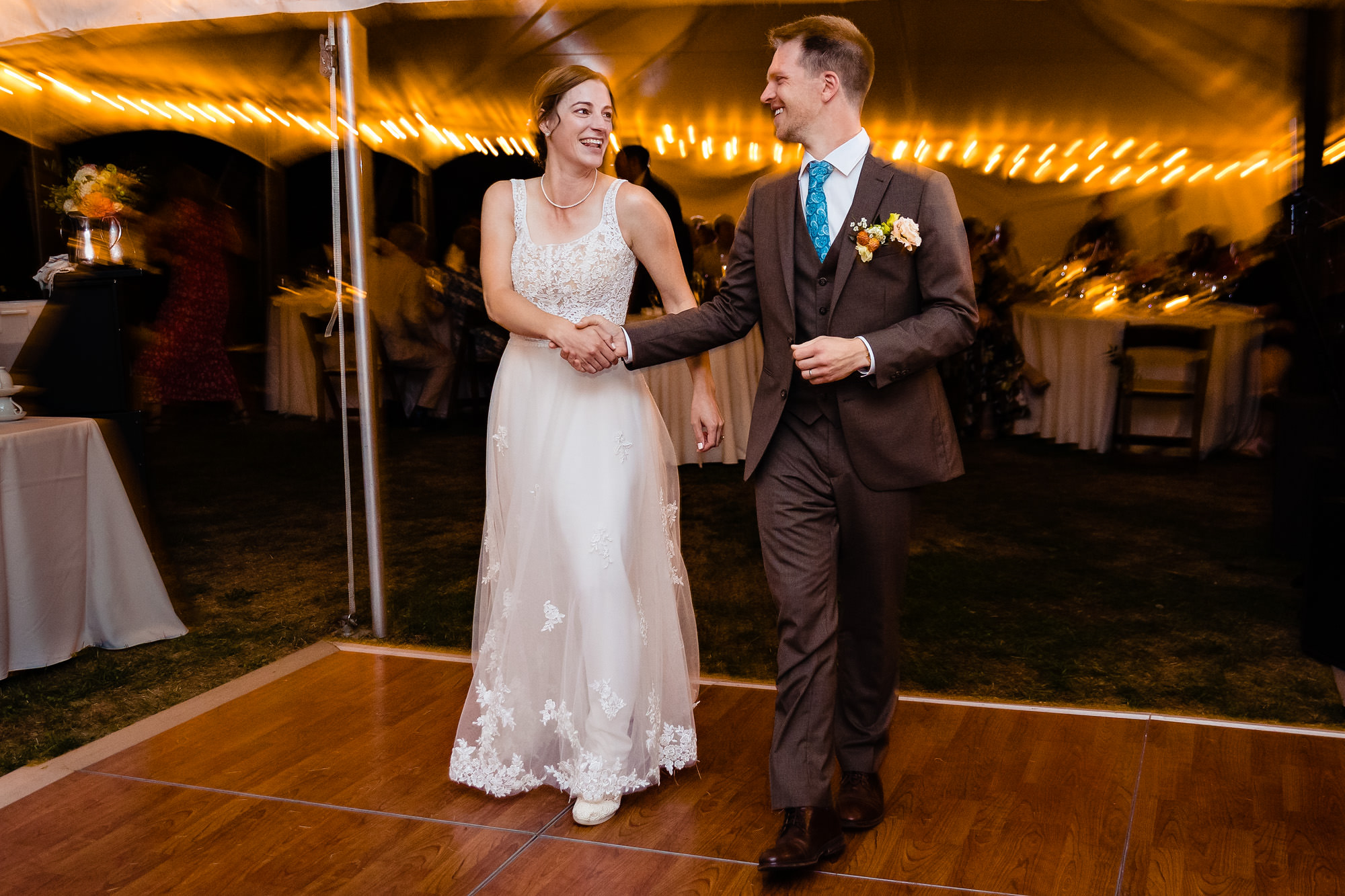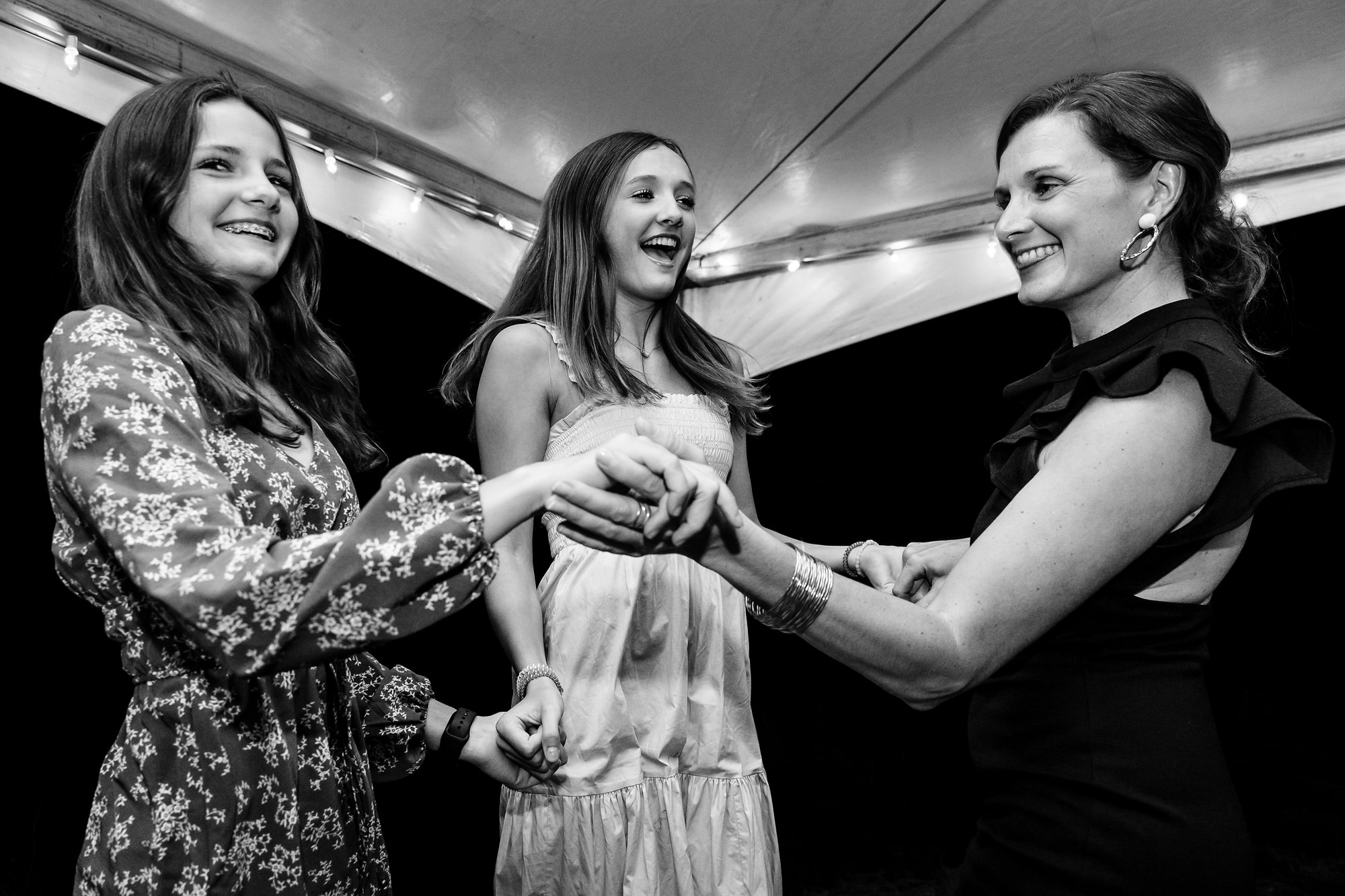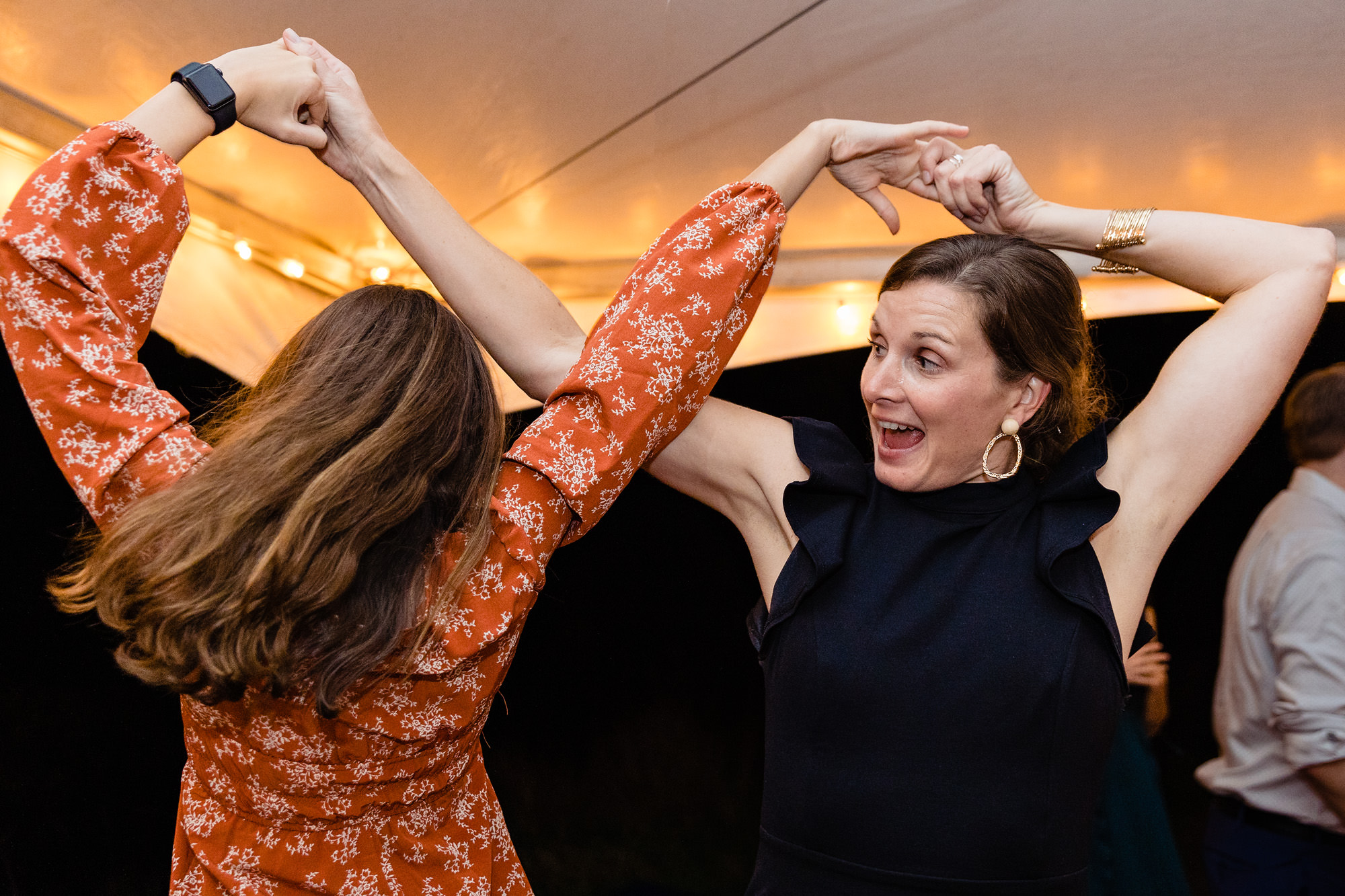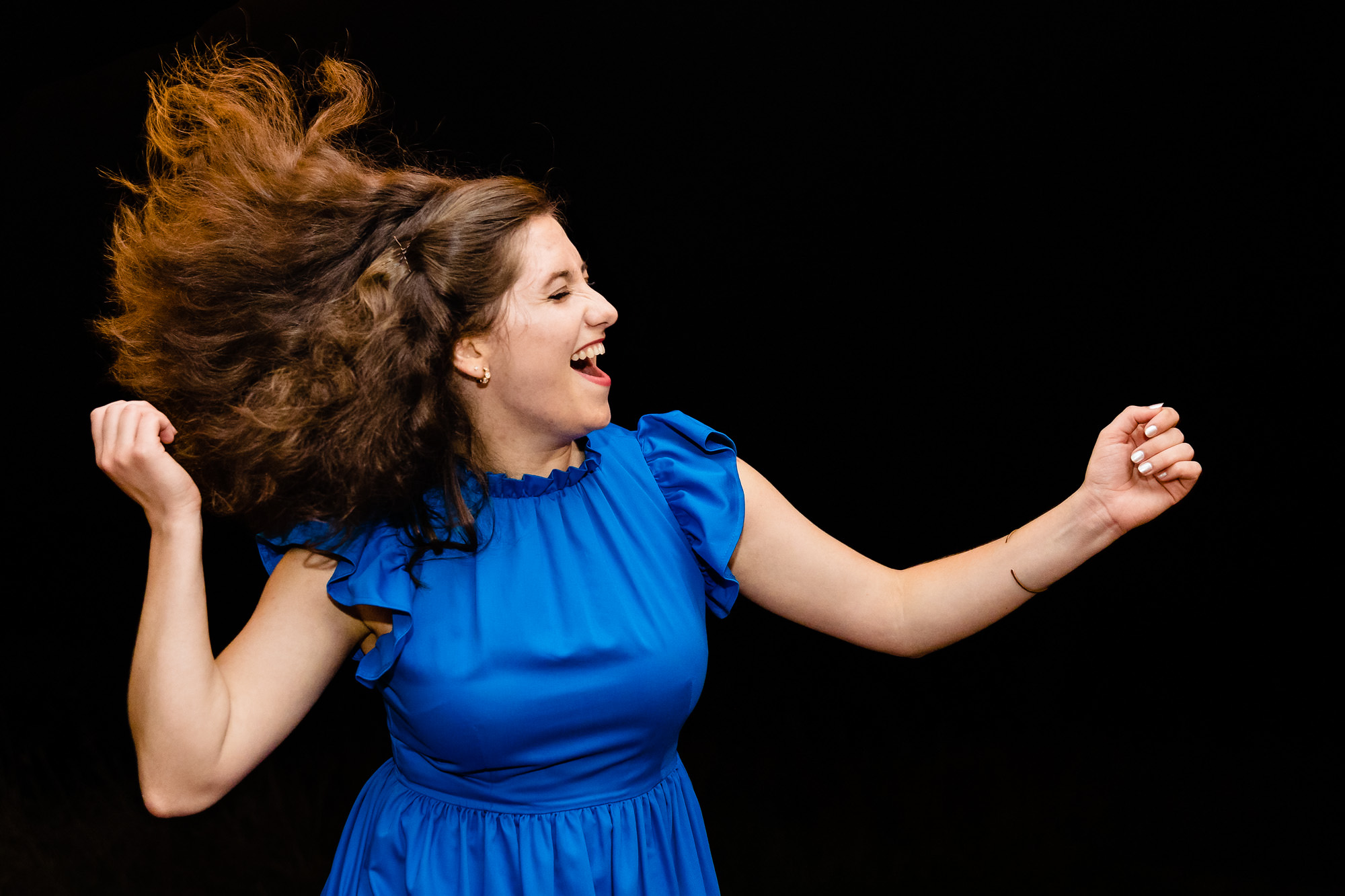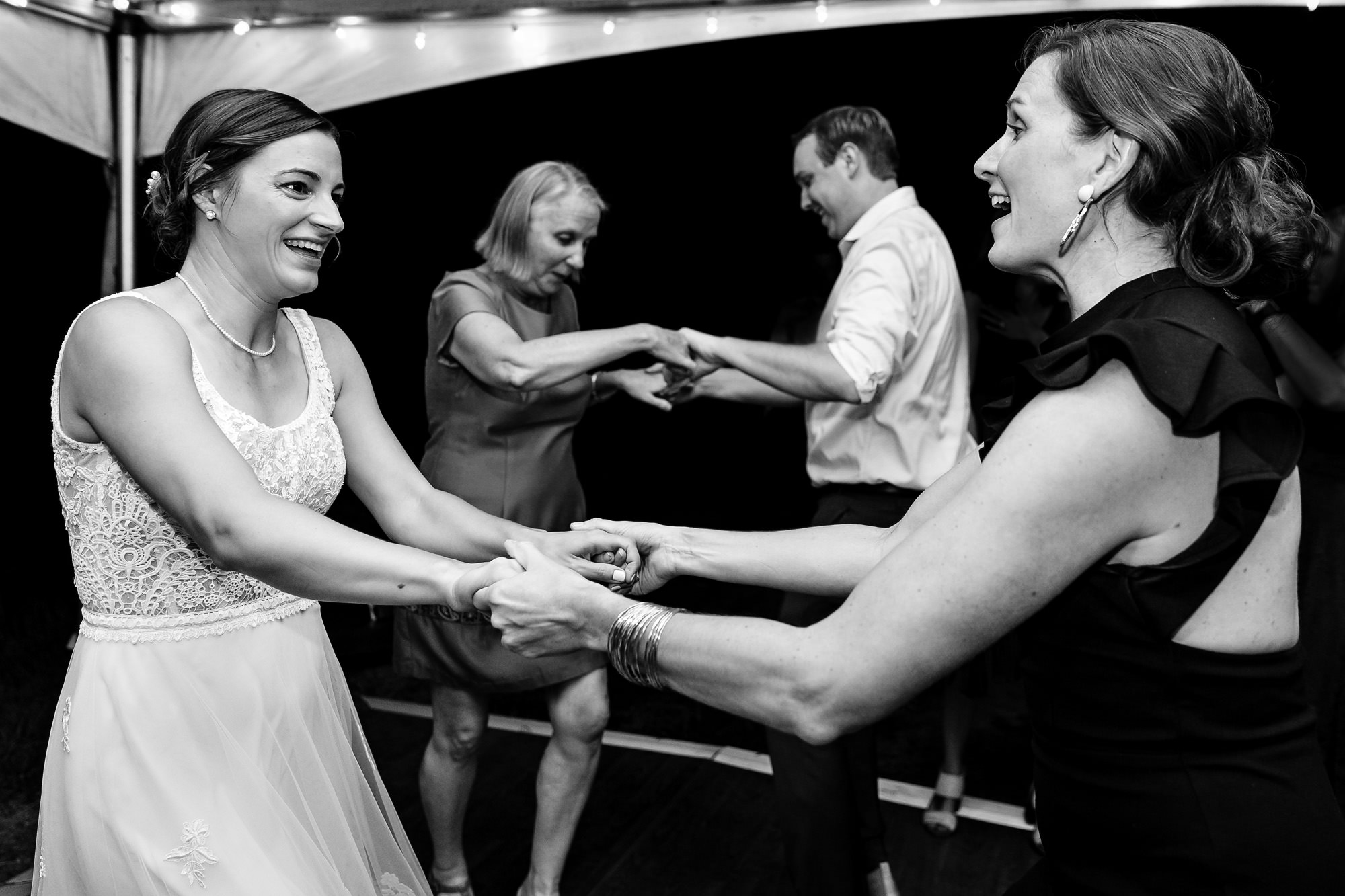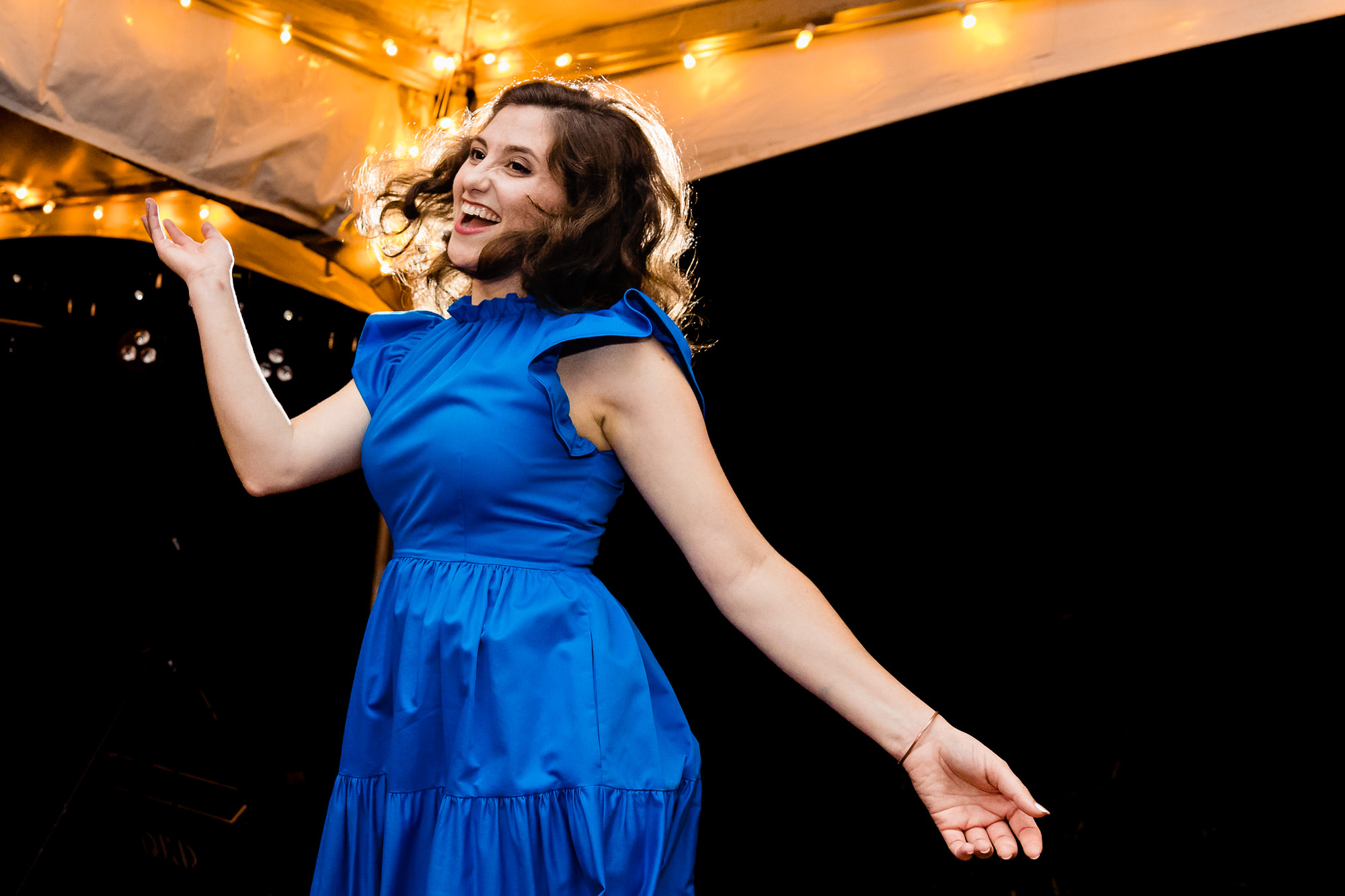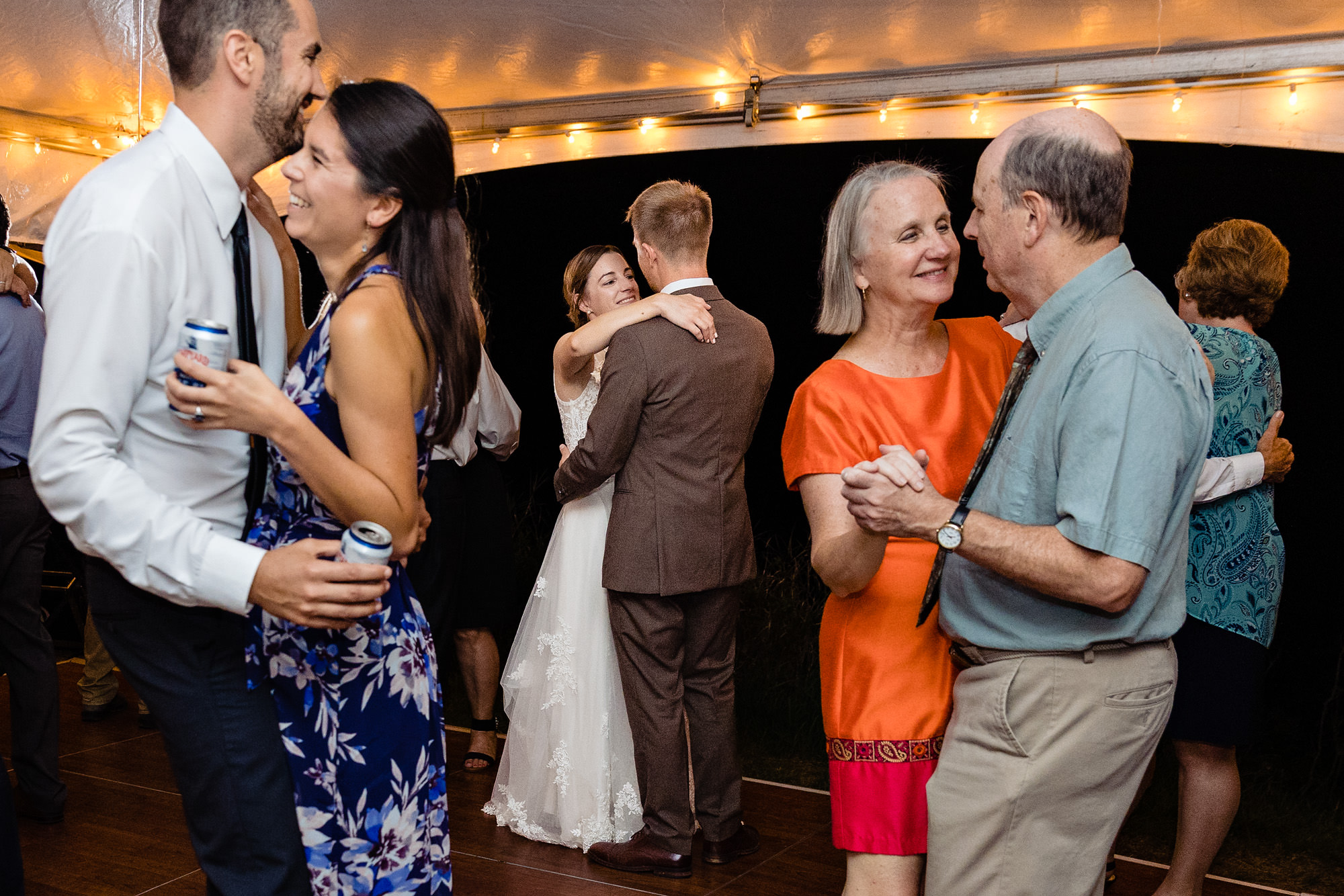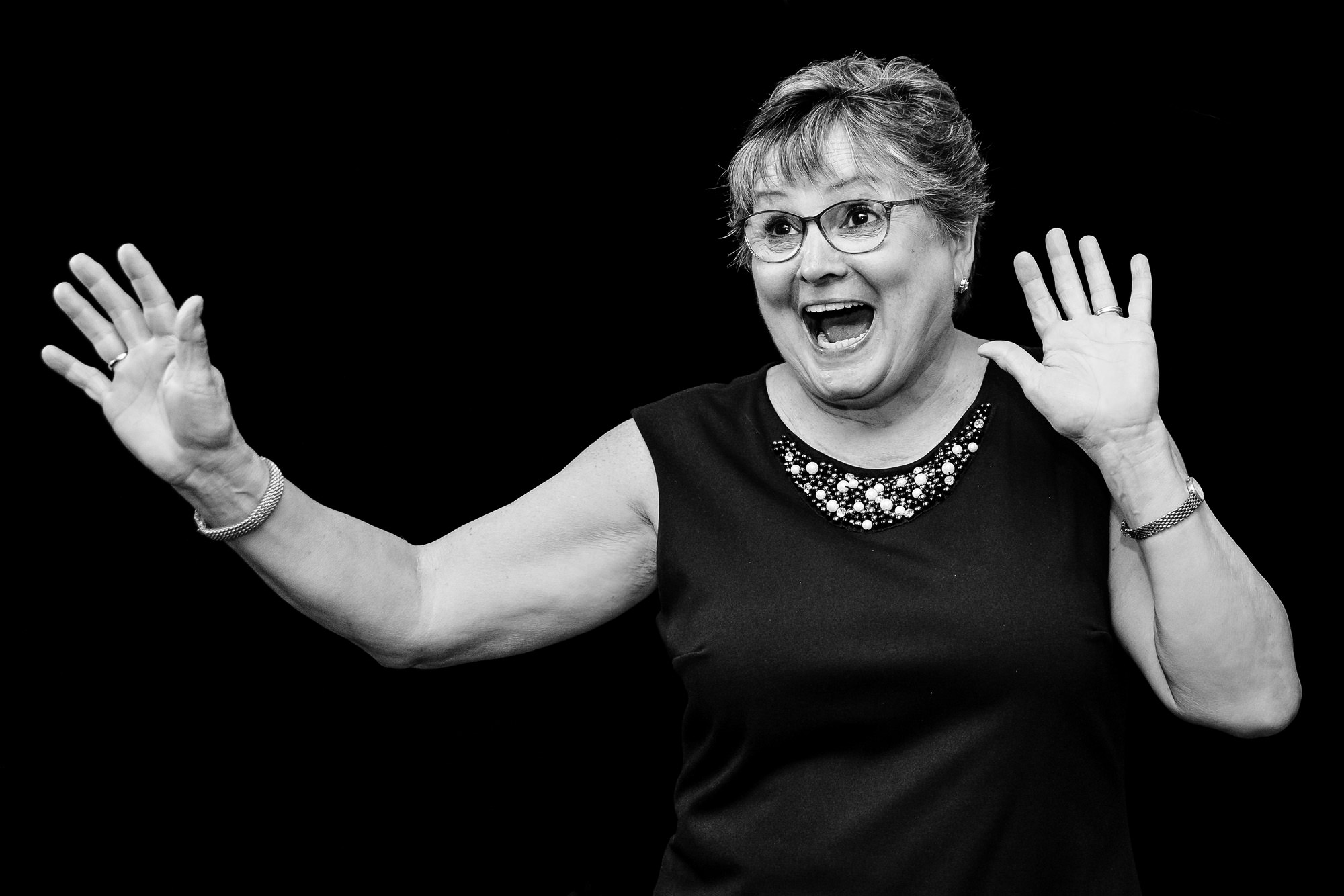 Vendors:
Venue: Grey Havens Inn
Coordinator: Ali Barrionuevo
Photographer: Kate Crabtree Photography
Second Photographer: Kelsey Kobik
Caterer: Grey Havens Inn
Baker: Wild Oats Bakery
Florist: Diadem Flowers Co.
Officiant: Brett Hall, brother of the bride
Dress Shop: The Bridal Connection
Dress Designer: Lillian West
Suits: Indochino
Makeup/hair: Hair Creations
DJ: The Toasted Brew
Wedding Favors: Hilltop Boilers Maple Syrup
Transportation: Maine Limousine Service