Earlier in the year I posted about a few Maine wedding photos that were published in the winter issue of Seacoast Weddings.  In that post, I mentioned that one of my photos would be featured in Seacoast Wedding's summer cover.  I impatiently waited six months to see the final cover, and.. here it is, featuring Arielle and Jesse from their Harbor View at Jones Landing wedding on Peaks Island, Maine!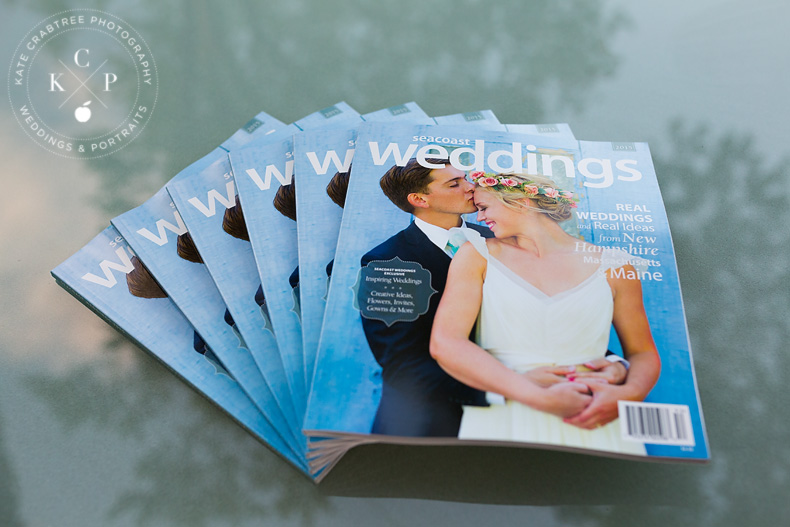 Aren't Arielle and Jesse stunning against that blue door?  I'm so glad Seacoast Weddings chose a photo from Arielle and Jesse's wedding, and these two certainly carry the cover with ease!  I'm definitely looking forward to seeing this magazine on magazine stands!  If you'd like a copy, and you don't happen to live near the Maine/New Hampshire/Massachusetts seacoast, you can order a copy from the Seacoast Weddings website.
Besides Jones Landing, other vendors featured on this cover include Blue Fern Designs, Saja, J. Crew, and Big Day Beauty.
Thank you Seacoast Weddings!  The cover looks great! Here's to hoping I get to photograph more Peaks Island weddings in the future- it's such a fun place to have a wedding, and easily accessible from Portland, Maine! It's just a short ferry ride away!