Oh, where do I begin? Cregan is one of the studliest West Highland Terriers I've ever met, and I'm lucky to know his mom, who just so happens to be one of the best hair stylists in the state (you should hire Aphrodite Salon for your wedding, but be warned- Colleen books SUPER far in advance. 2020 couples, book her now!). Whenever I see her, I get to also cuddle Cregan and give him belly rubs, which is a delight in and of itself. So when she asked me to capture some portraits of him around Portland, I was super excited. I don't normally take on dog portraits, but.. it's Cregan. How could I say no to that precious face and winsome smile? So we spent a few hours enjoying a beautiful May day, wandering around the Old Port, checking out the smells, and we finished up at Portland Head Light, where we were treated to some golden light and a pastel sunset. And, of course, some open mouth grins from Cregan... you know, when he felt like it. Most of the time he just wanted to smell the smells, greet a pup or two, and get into some mischief, just like a Westie should.
What? You're not following Cregan on Instagram? You should. He's basically famous, and did I say how devastatingly handsome he is? He makes Instagram feed better.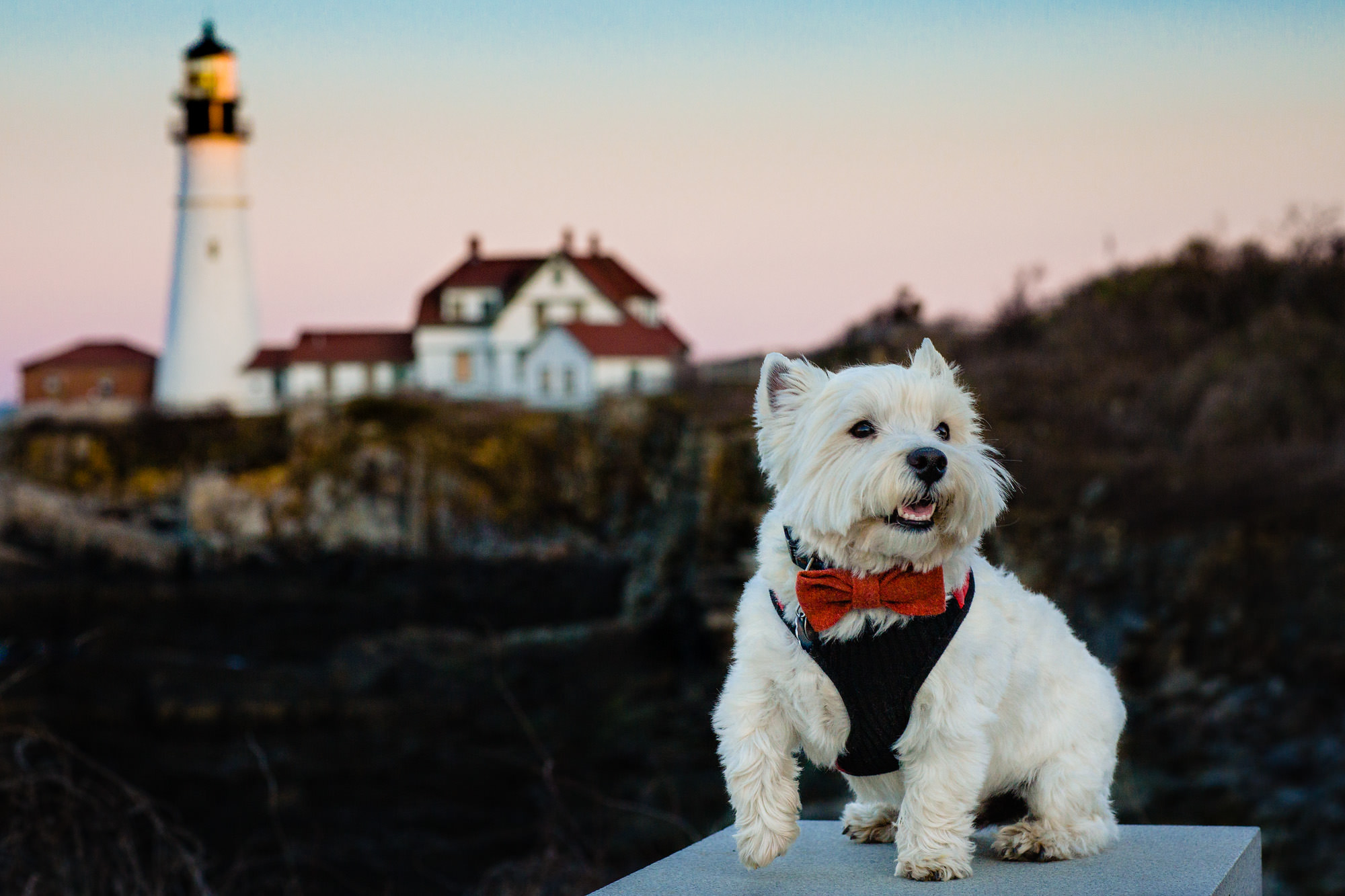 Here's a few of my favorites from our afternoon together. Enjoy!