There's something magical about a Maine island wedding. Every time I hop on a boat or ferry to get to a wedding, there's this small space of calm where the Maine coastline fades away and you're at the mercy of the boat as it takes you to your final destination. Maine destination weddings often feel like an adventure, but the addition of a ferry ride makes you feel like you're being transported to a new world that few get to experience. This is exactly how I felt as I rode the ferry with Kelsey to photograph Wes and Madison's Chebeague Island wedding, breeze in my hair and very ready to photograph my first full day wedding of the season.
Wes and Madison were both in good spirits when we arrived. Wes prepared at his parents home, also the location of the wedding ceremony, while Madison got ready with her mom and the wedding party, which consisted of Wes and Madison's three sisters. One sister each stood for Wes and Madison's side at the ceremony, while Madison's second sister, Carly, officiated. I love seeing weddings that alter and shift traditions in order to create a wedding day that feels more personal and true to the couple!
After they finished getting ready, Wes and Madison met at Jenks Beach for their first look, and Wes's grin, which never left Wes' face all day (I'm serious- just look at the photos below to see what I mean!), was brighter than the sun. After taking some portraits, and losing my shoes (YES, I somehow lost my shoes! But never fear, I had an extra pair on me, and I've already replaced them), we headed back to the house for family portraits and the ceremony. The way their families beamed at them as they got out of their truck was such a sight to behold.
Emotion ran wild during the ceremony. People laughed and cried, sometimes both at the same time, and it was crystal clear from these reactions how much their closest family and friends adore Madison and Wes. After the ceremony, friends and family walked a short way to Chebeague Island Inn, where the cocktail hour and reception took place. Despite the wedding being on the smaller side (about 50 guests), the dance floor was delightfully energetic and enthusiastic, and I never had a lack of moments to capture.
Abigail of Pinch Me Planning did an excellent job not only finalizing the wedding timeline early (it was finished and complete more than a week prior to the wedding!), but managing the wedding day. Chebeague Island Inn's chef did a wonderful job preparing a delicious feast, Lost and Found Farm's floral work was stunning and whimsical, and The Dapper Gents played beautiful live music during the ceremony and cocktail hour, but kept the dance floor alive once the dance floor opened to all.
Here's a few of my favorite photos from Madison and Wes's wedding. Enjoy!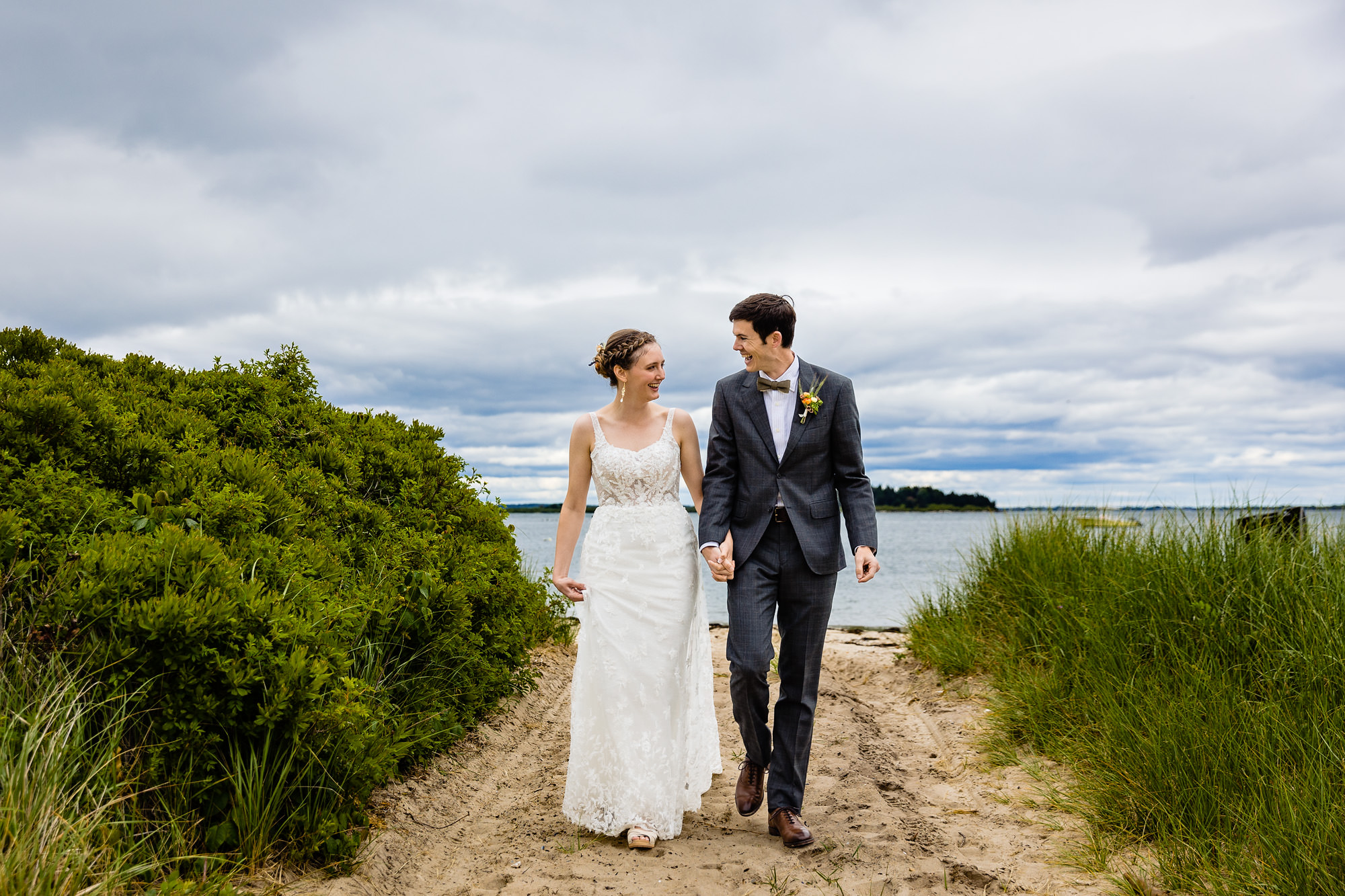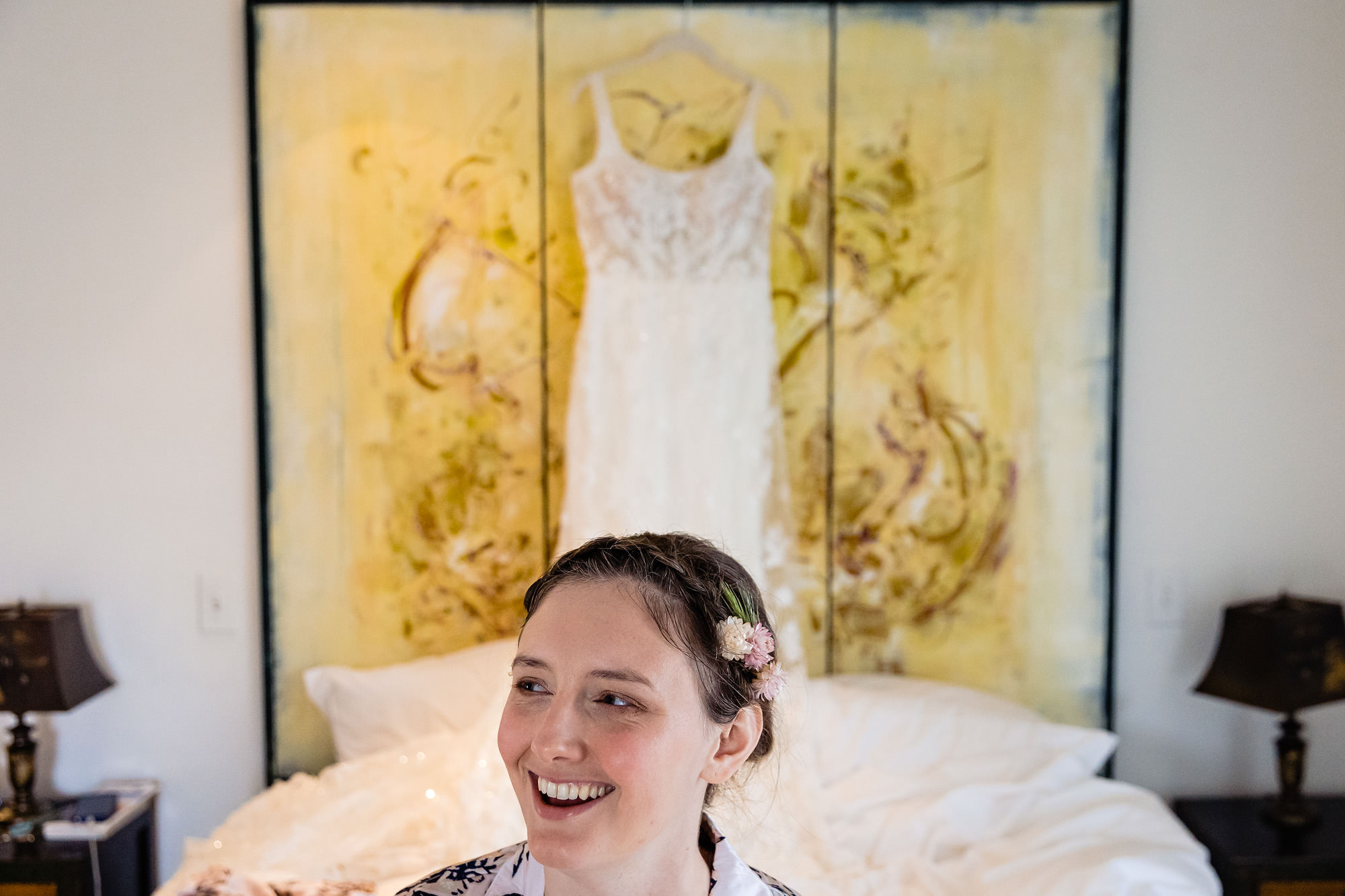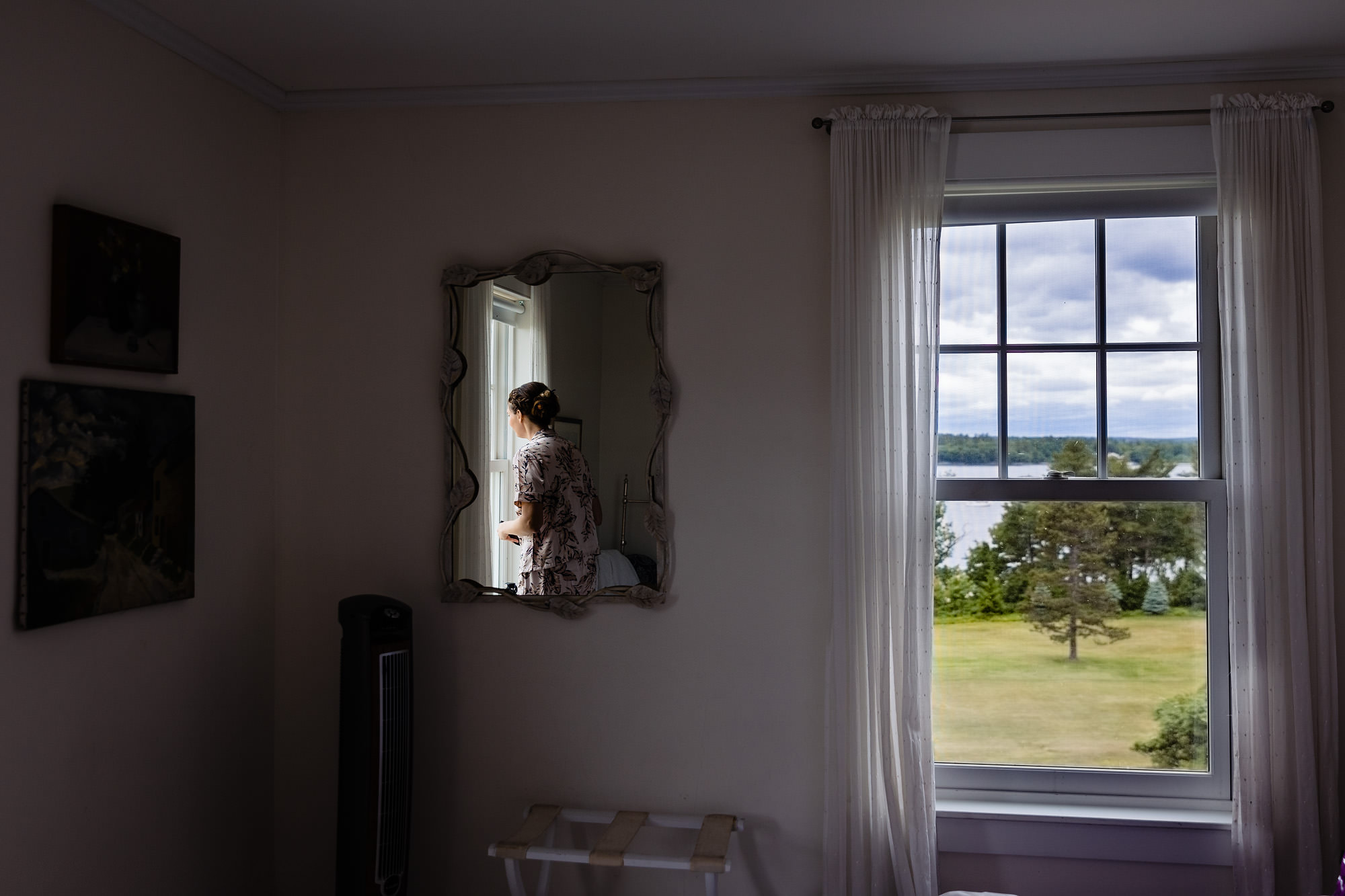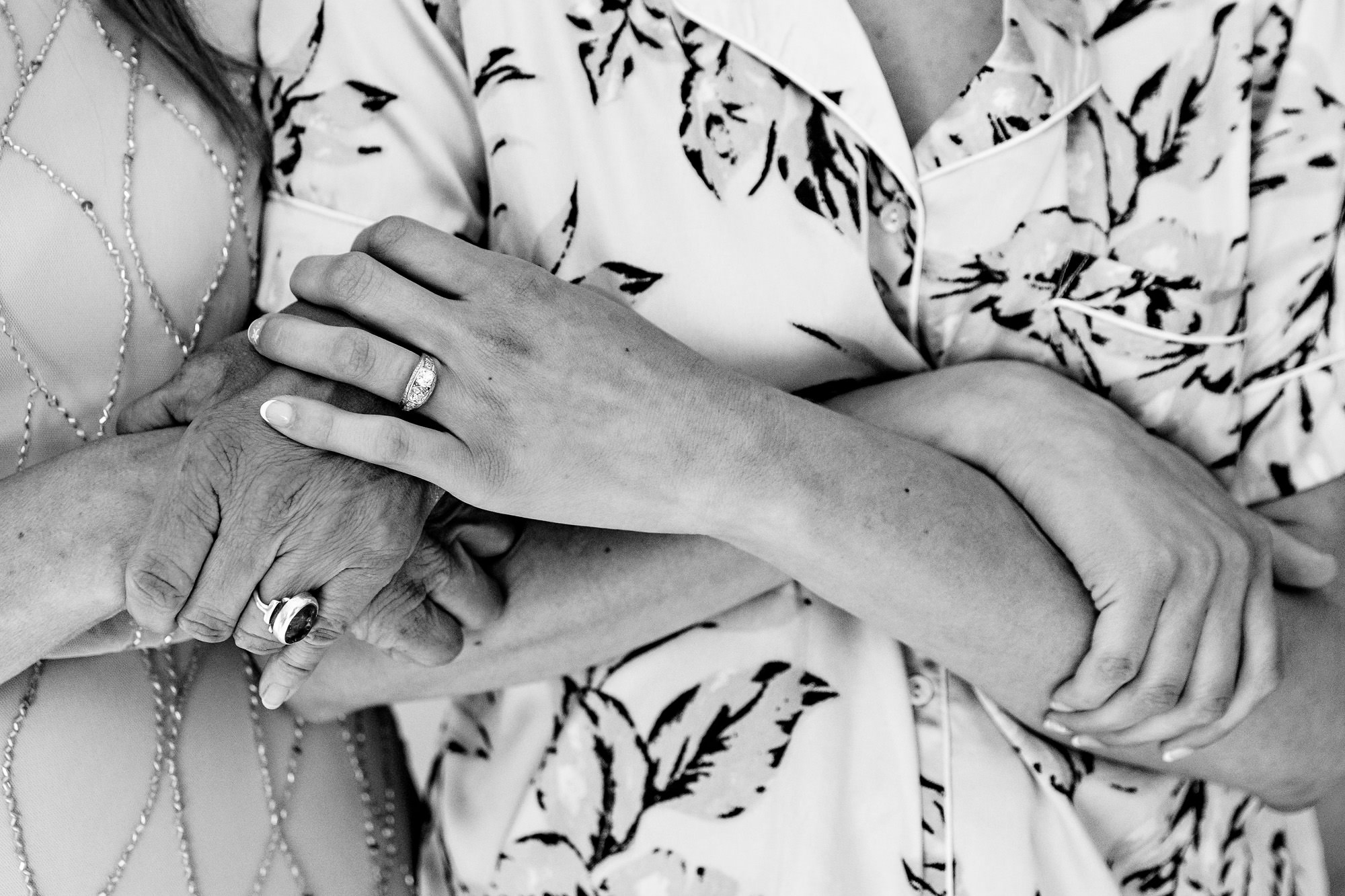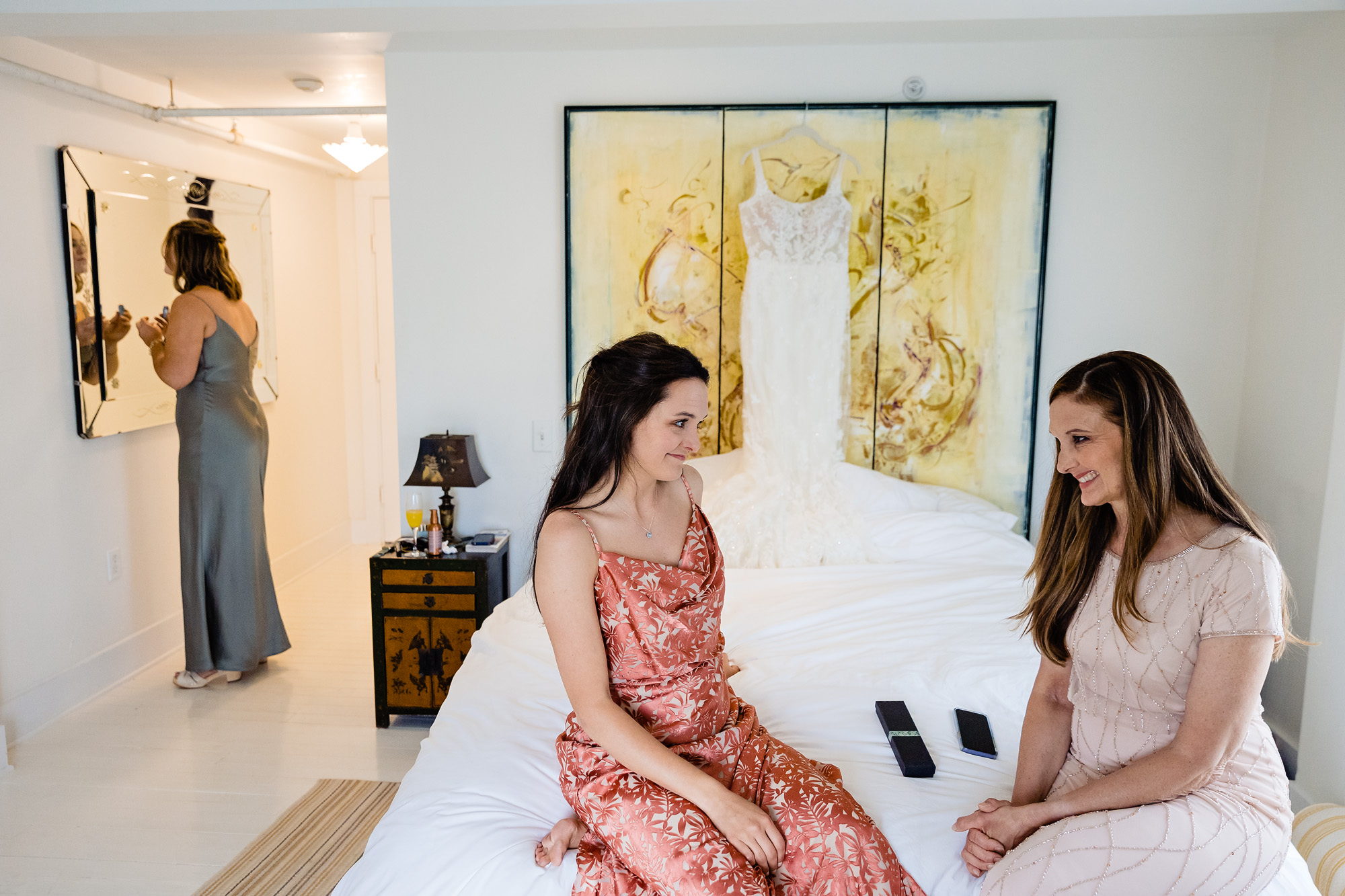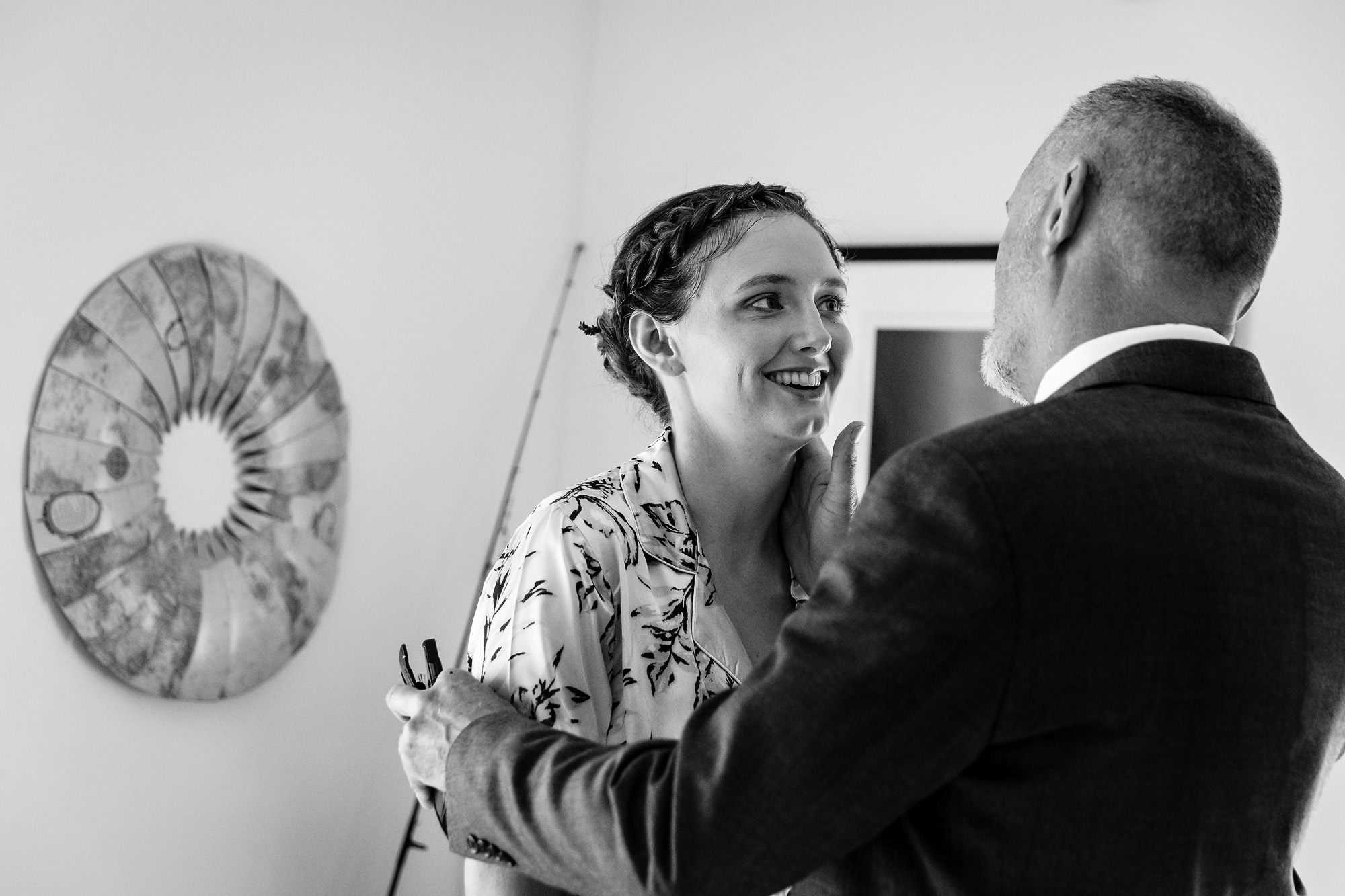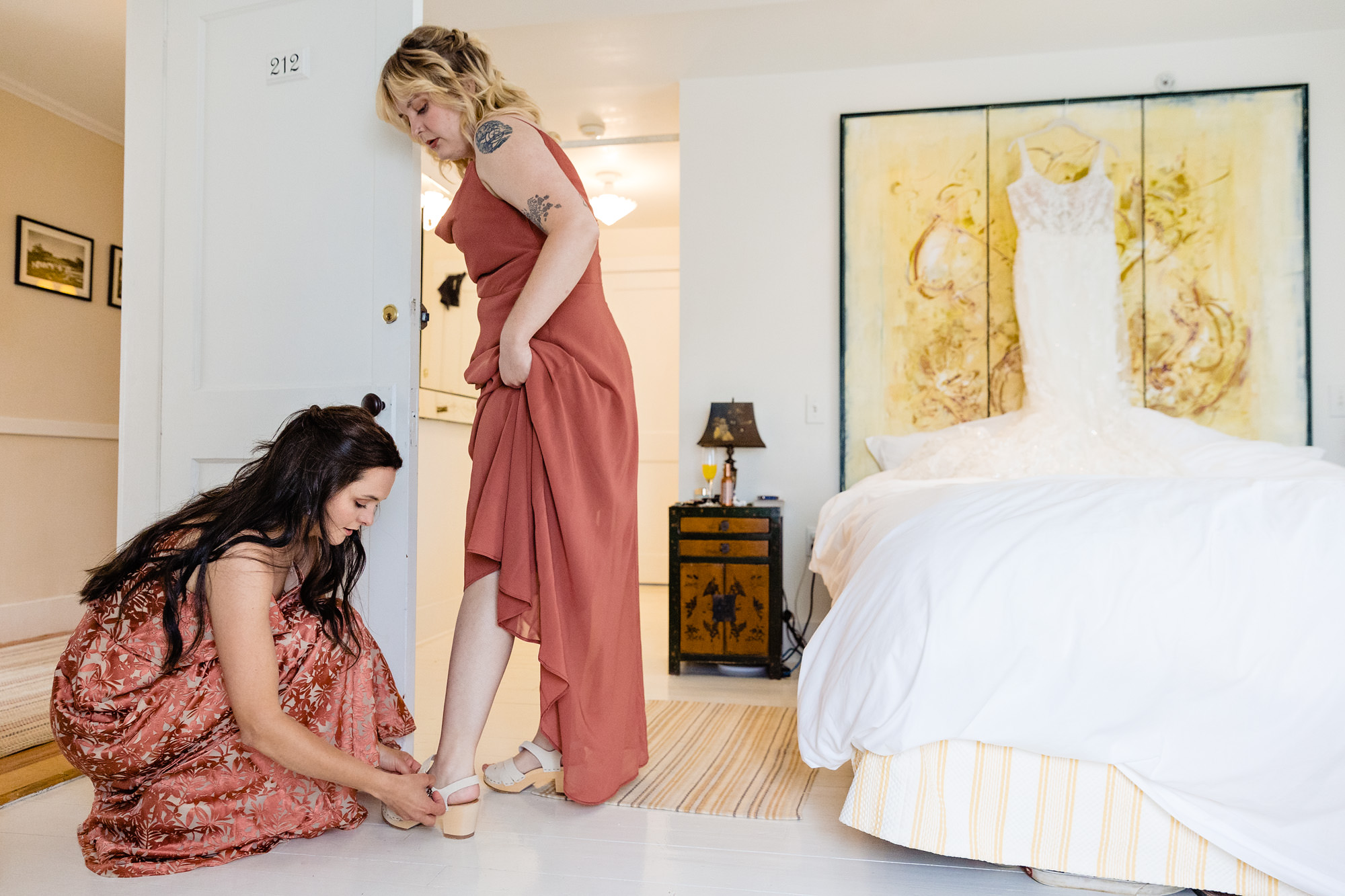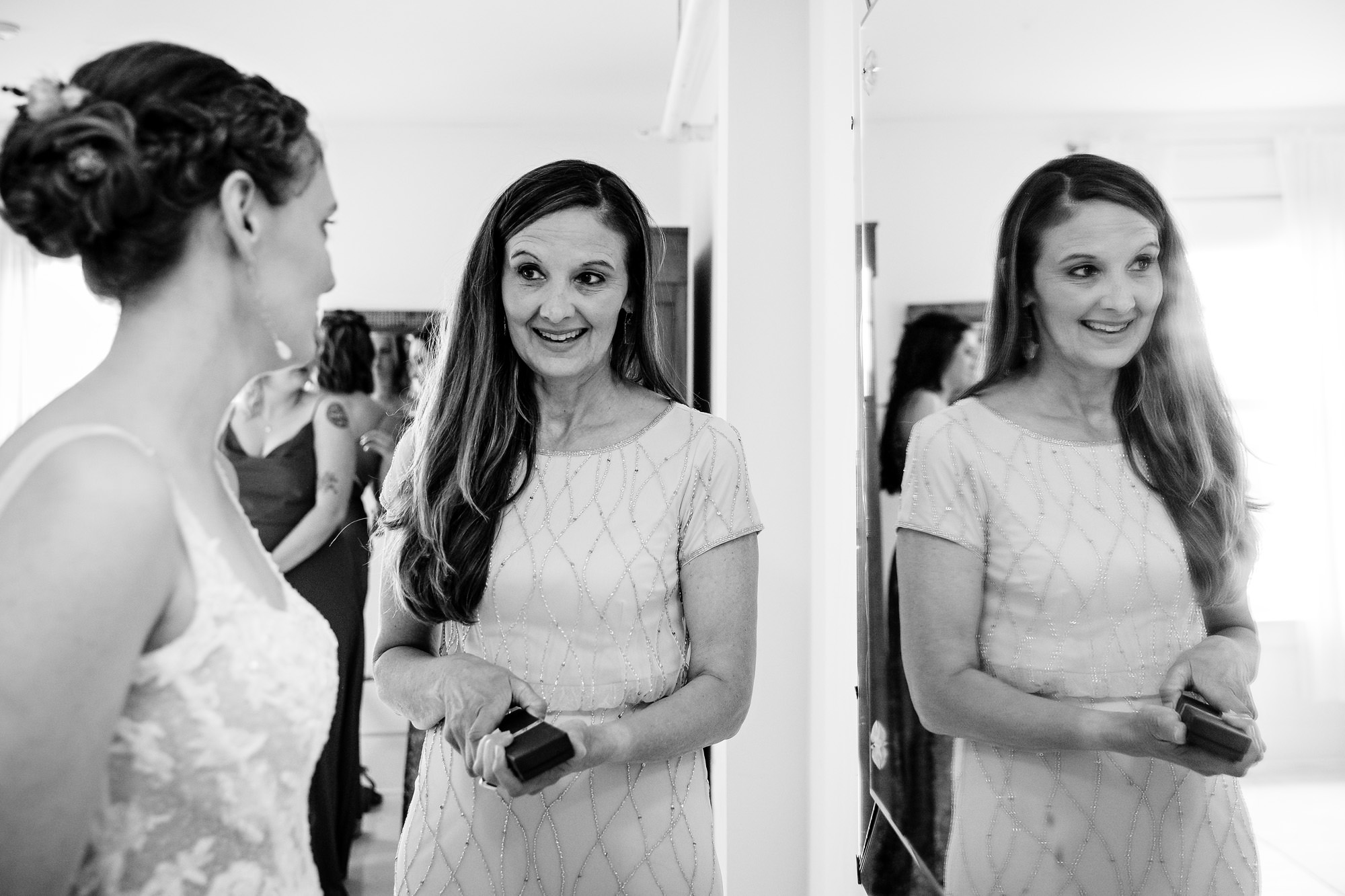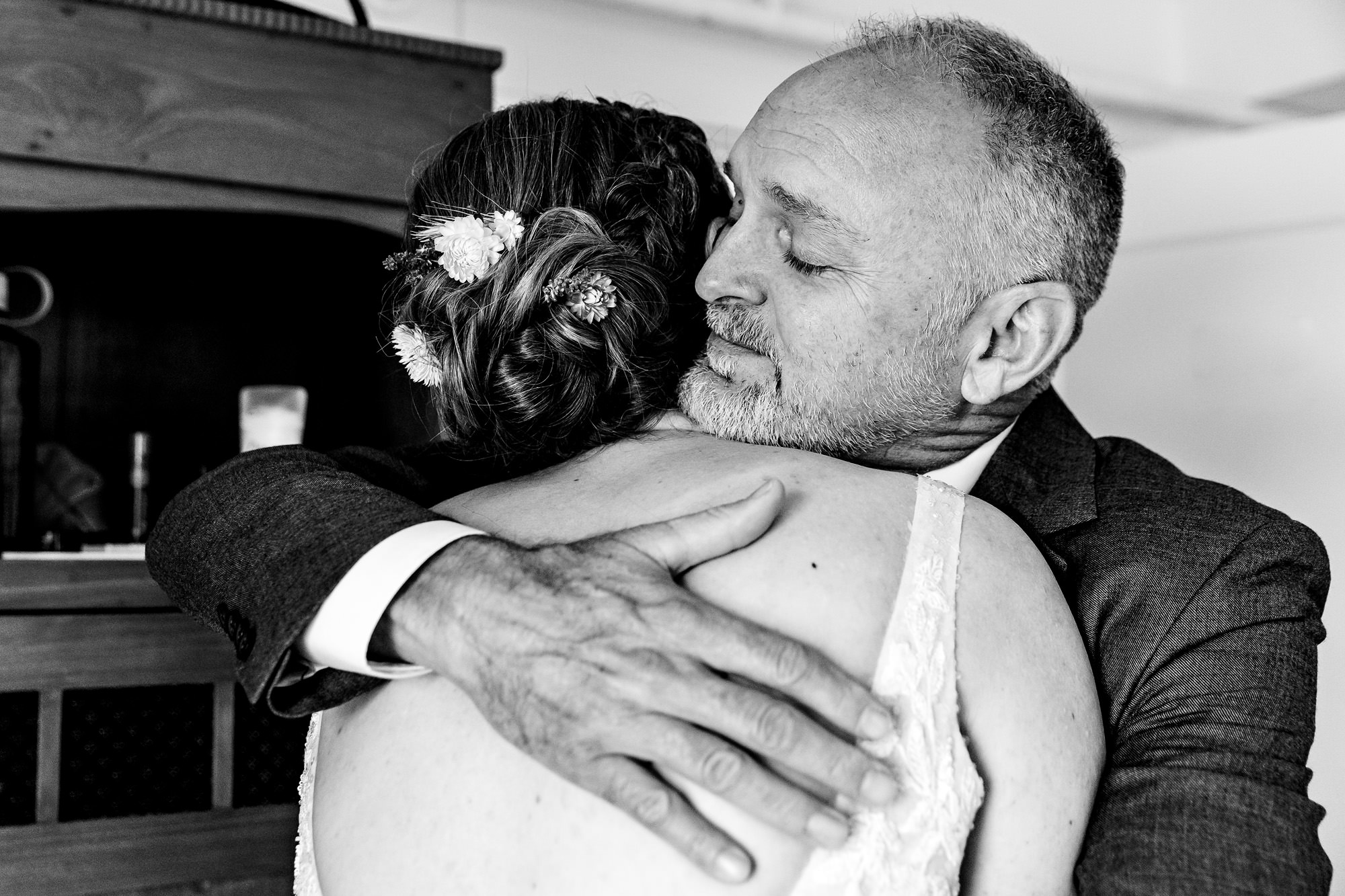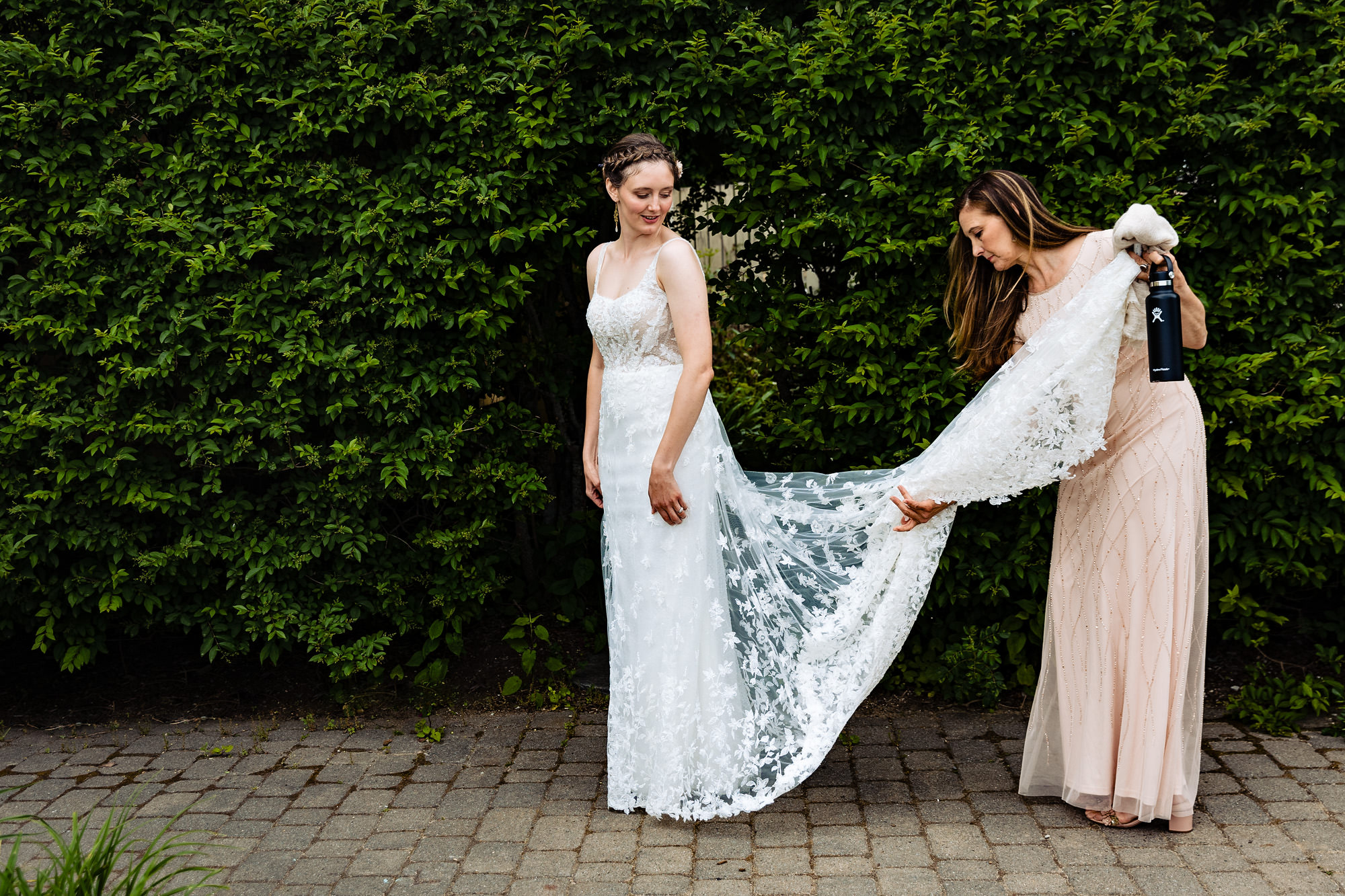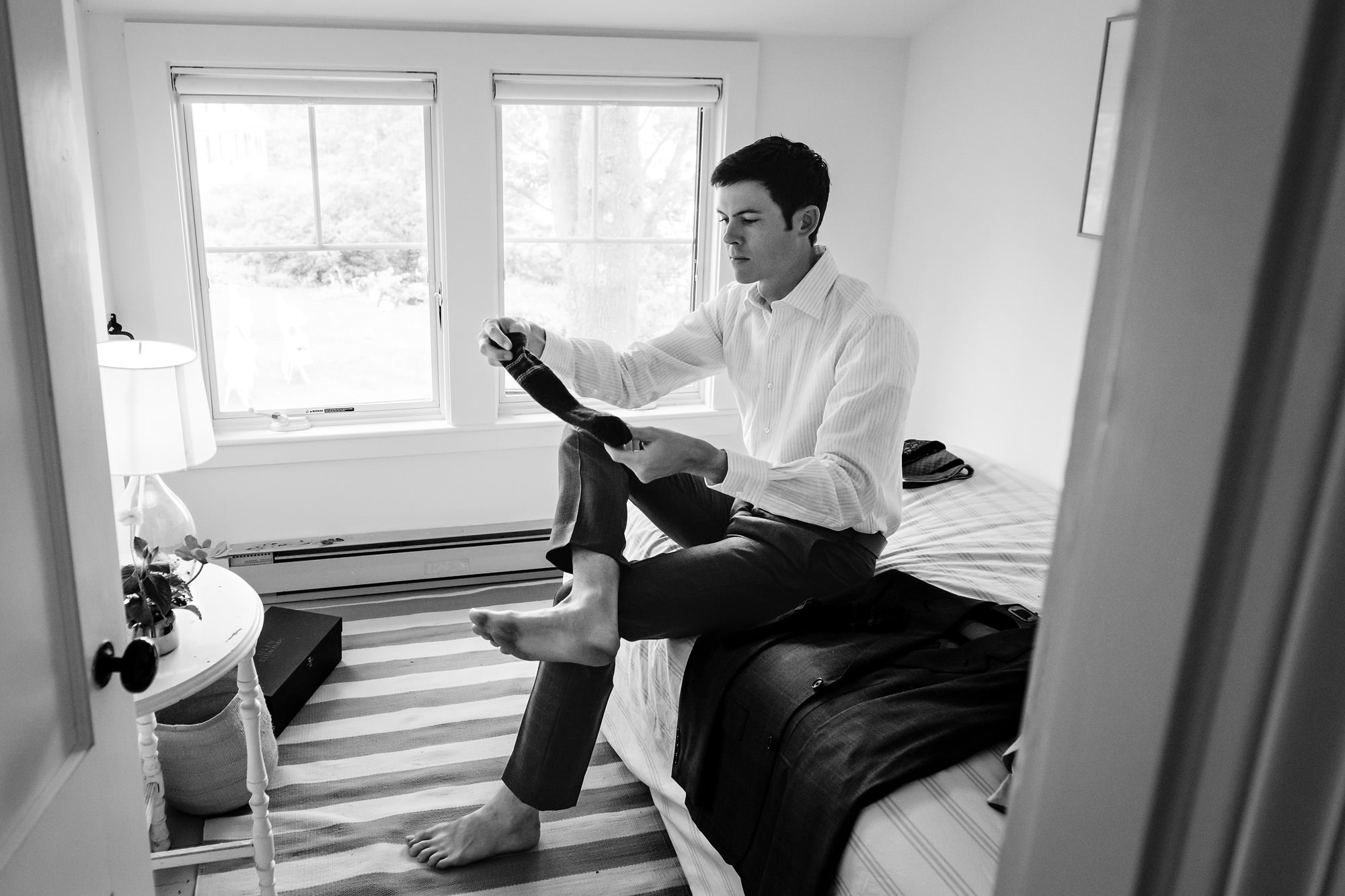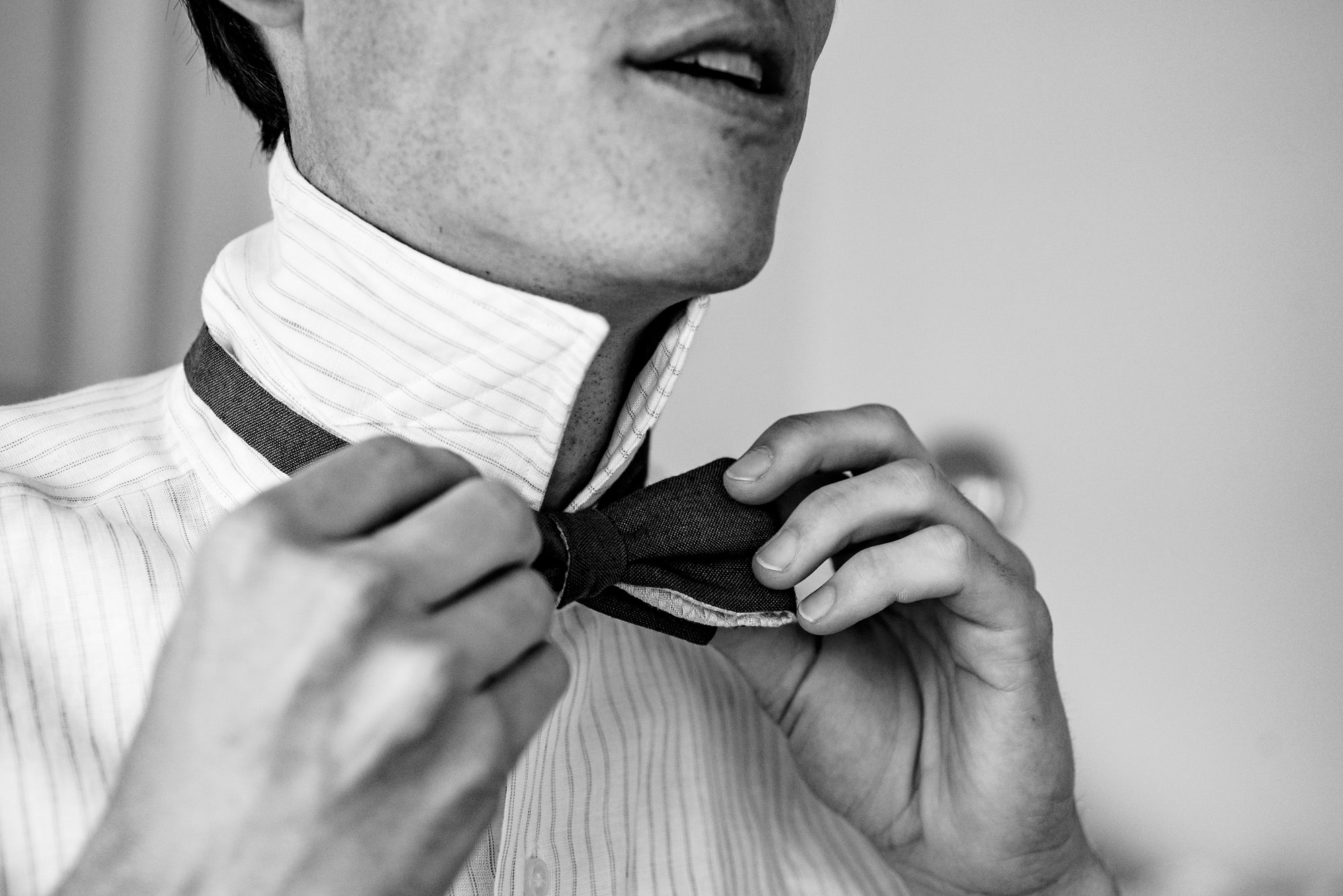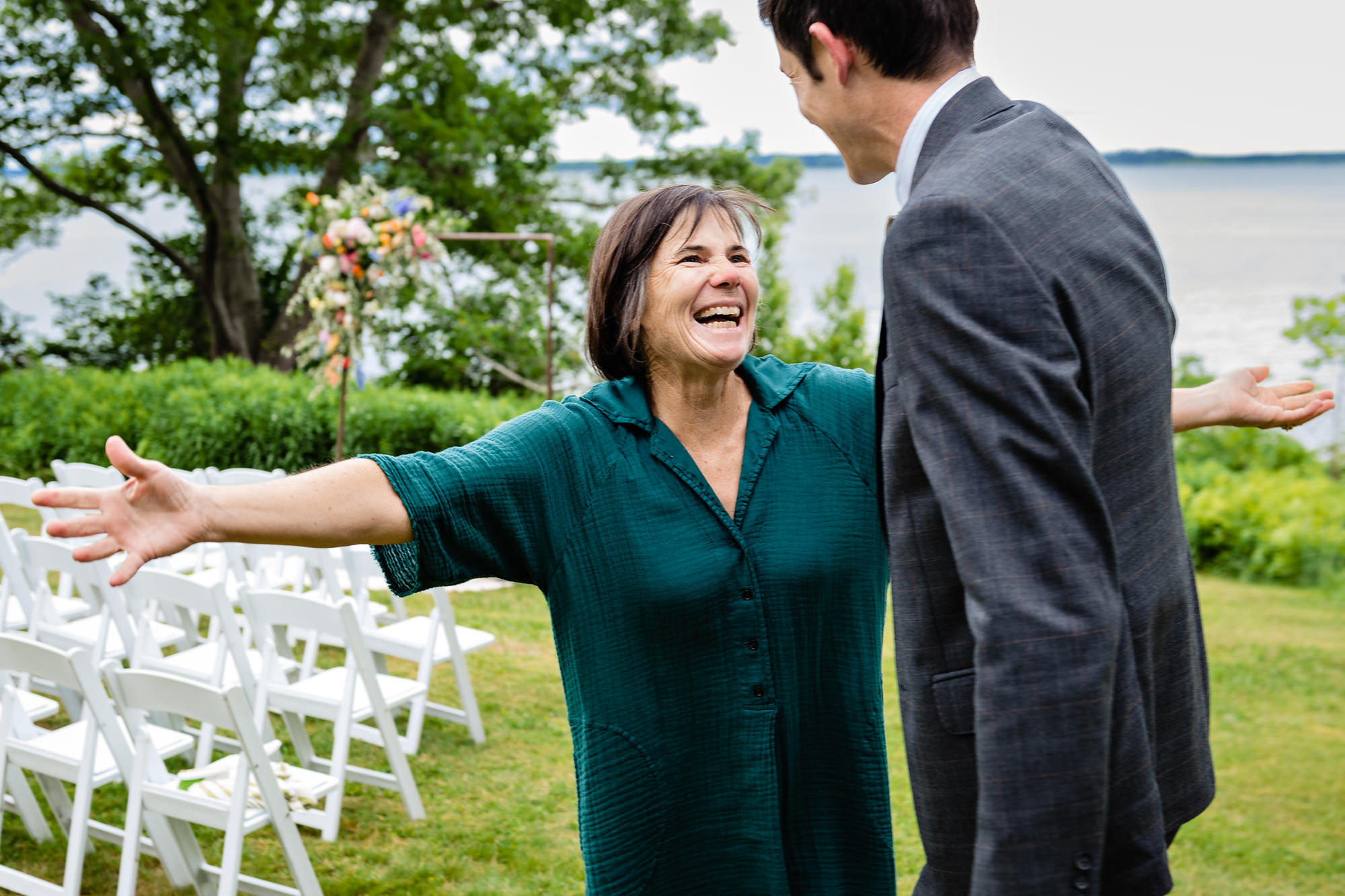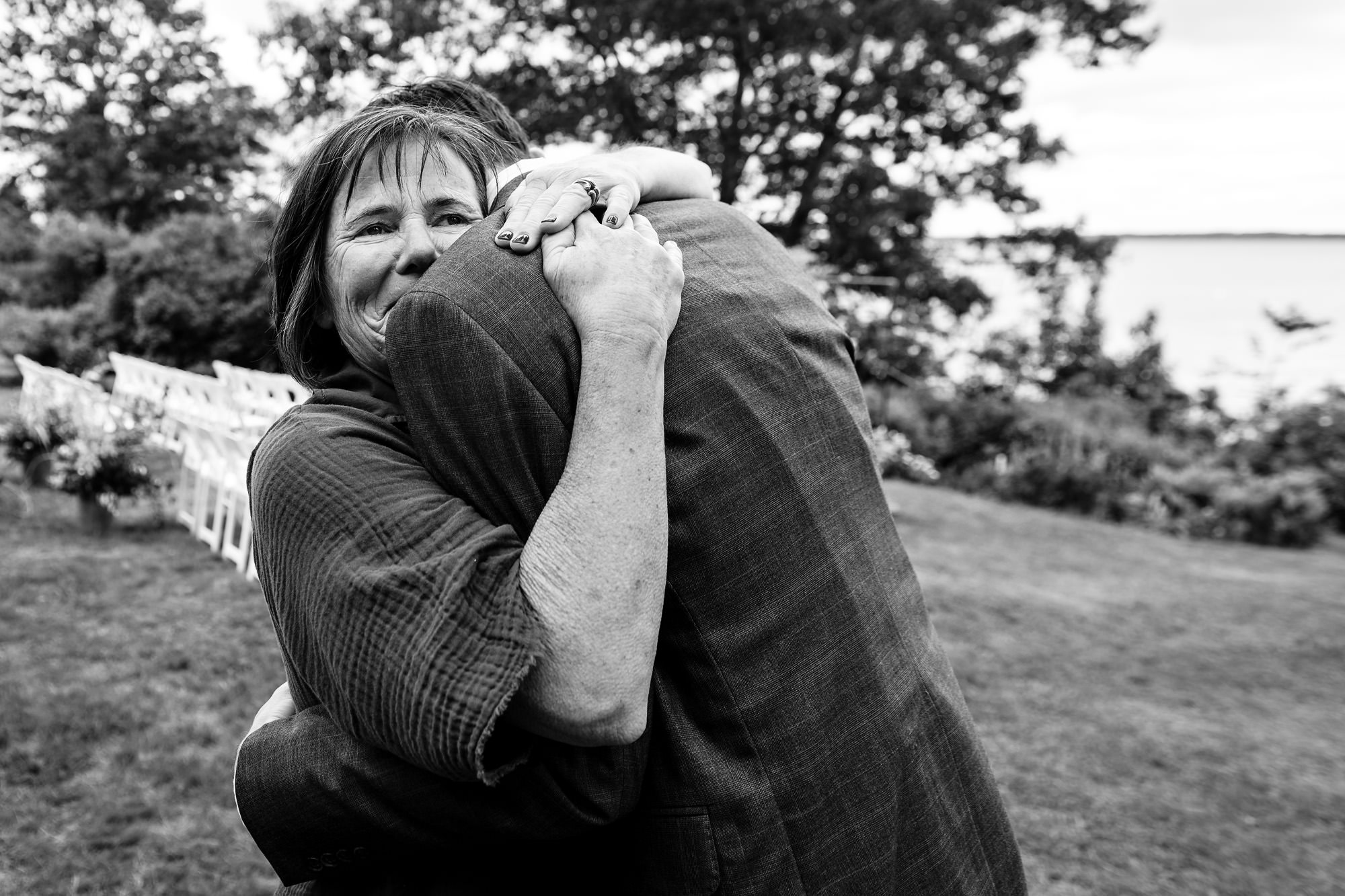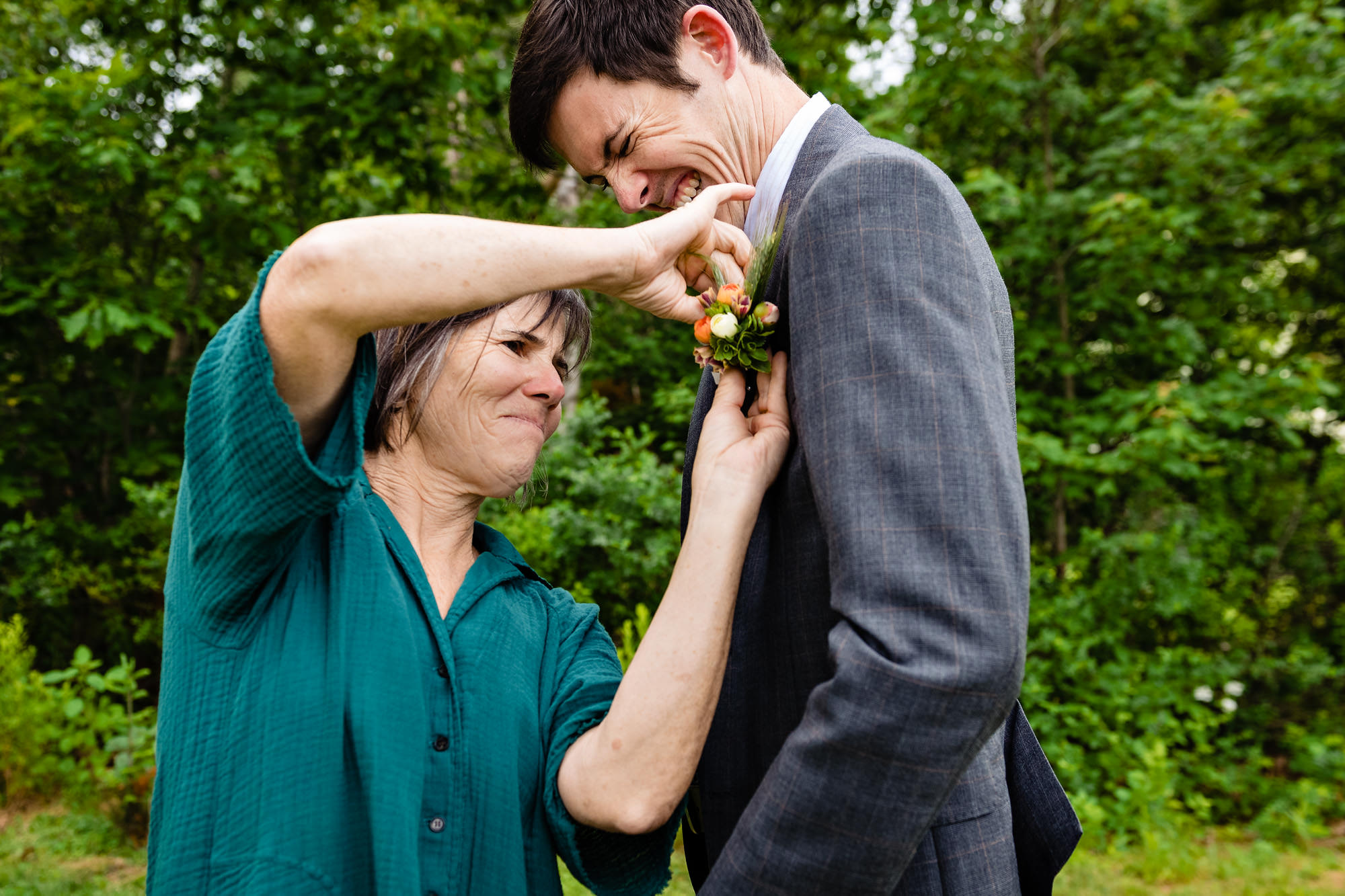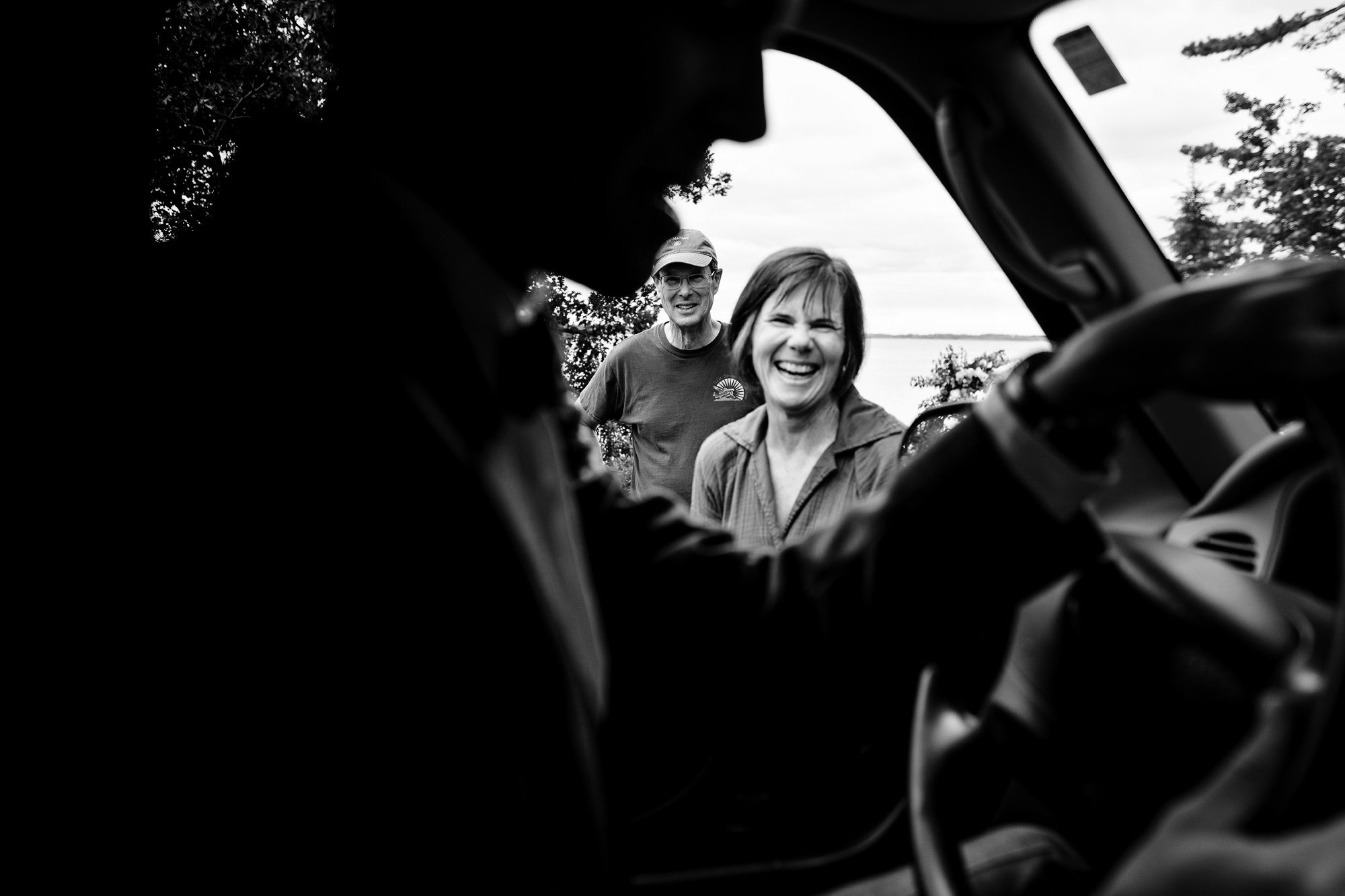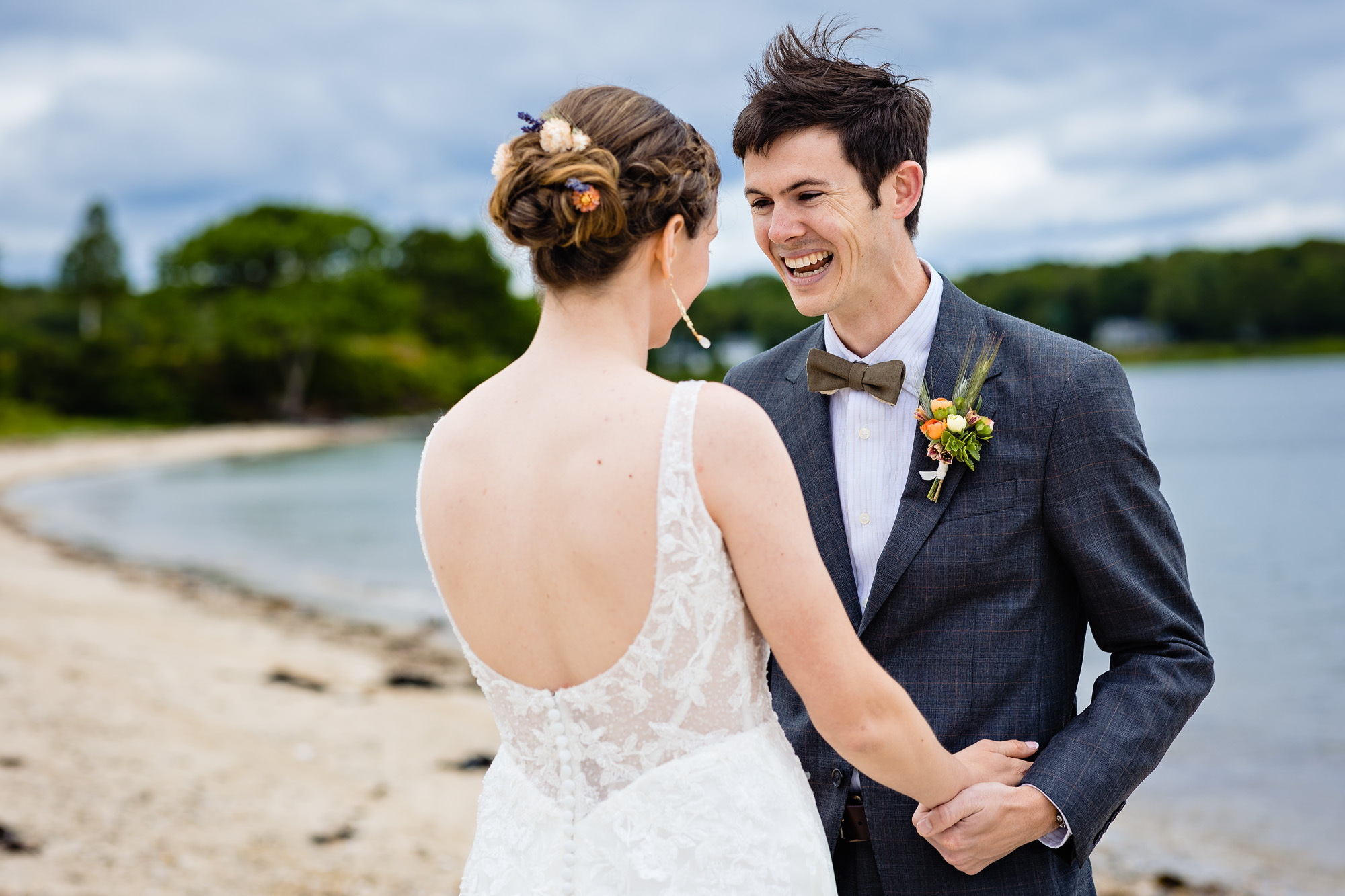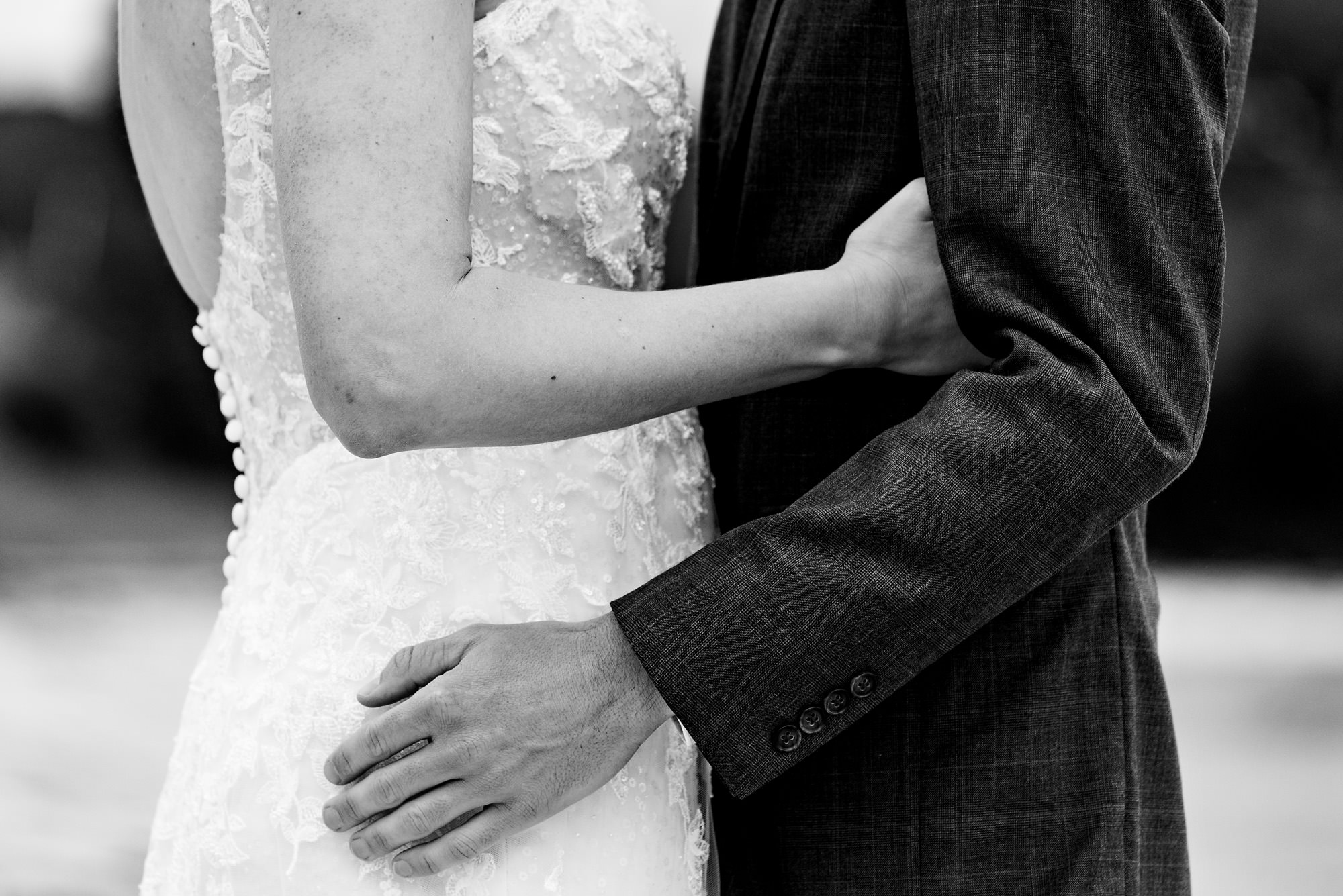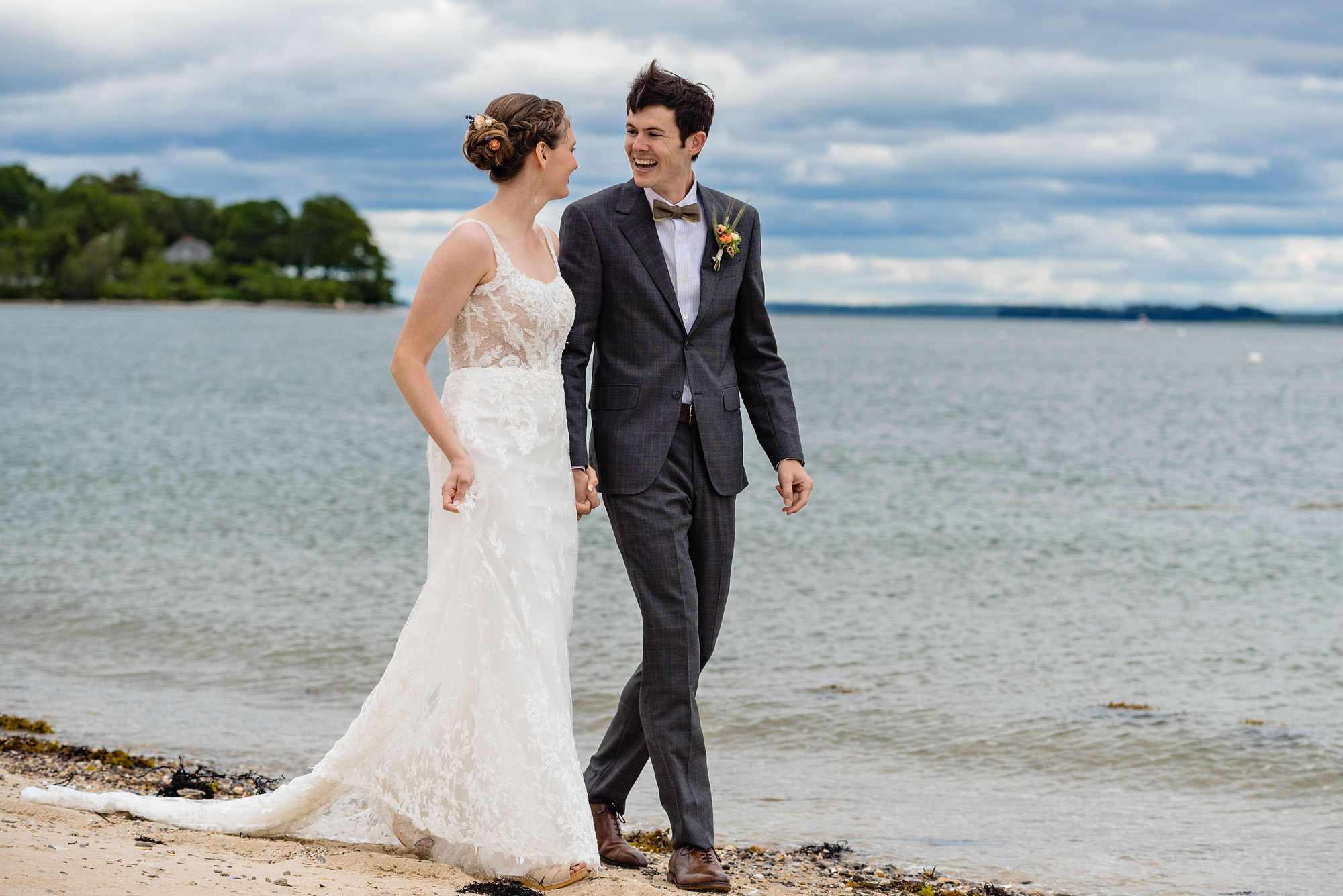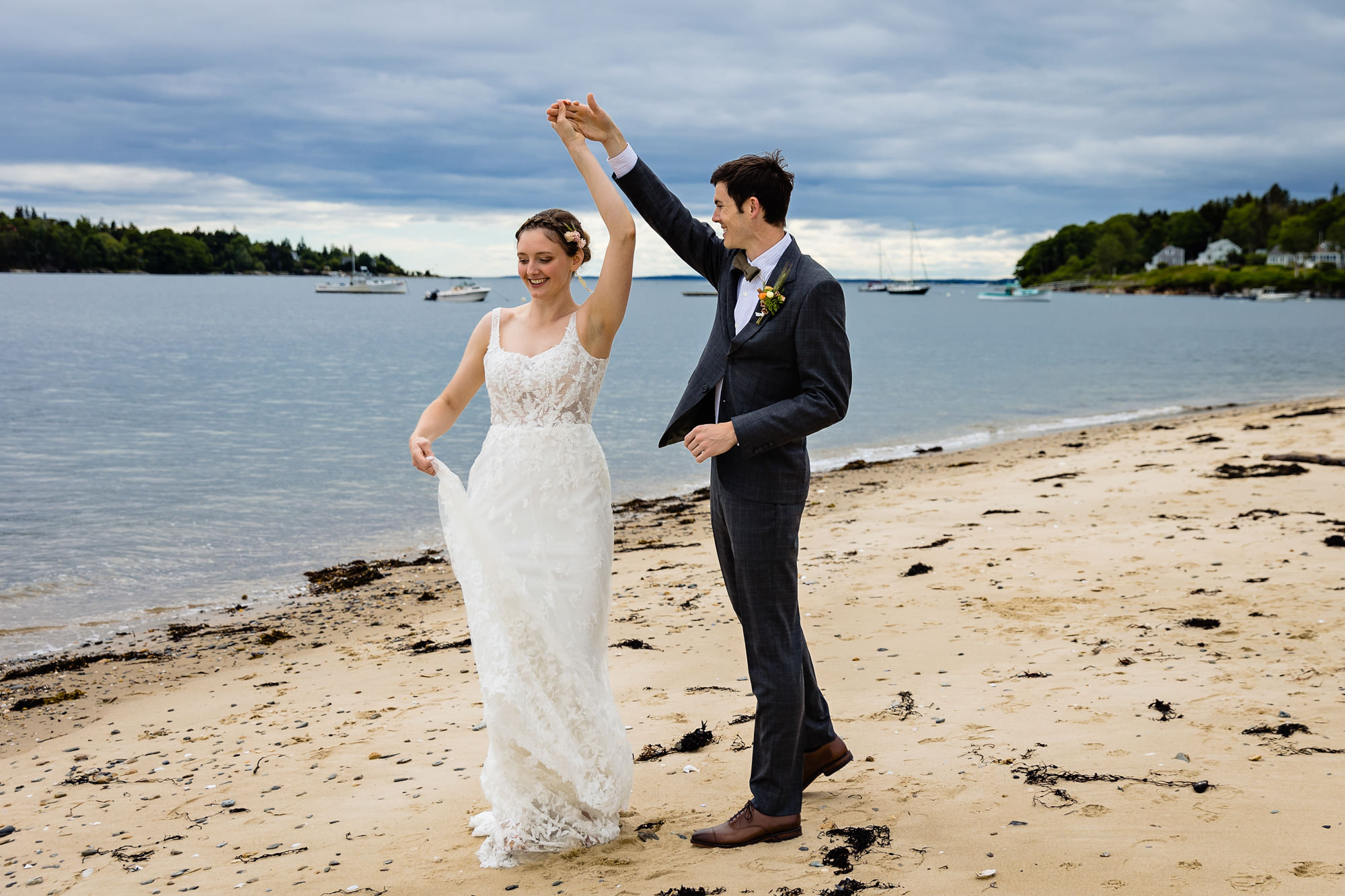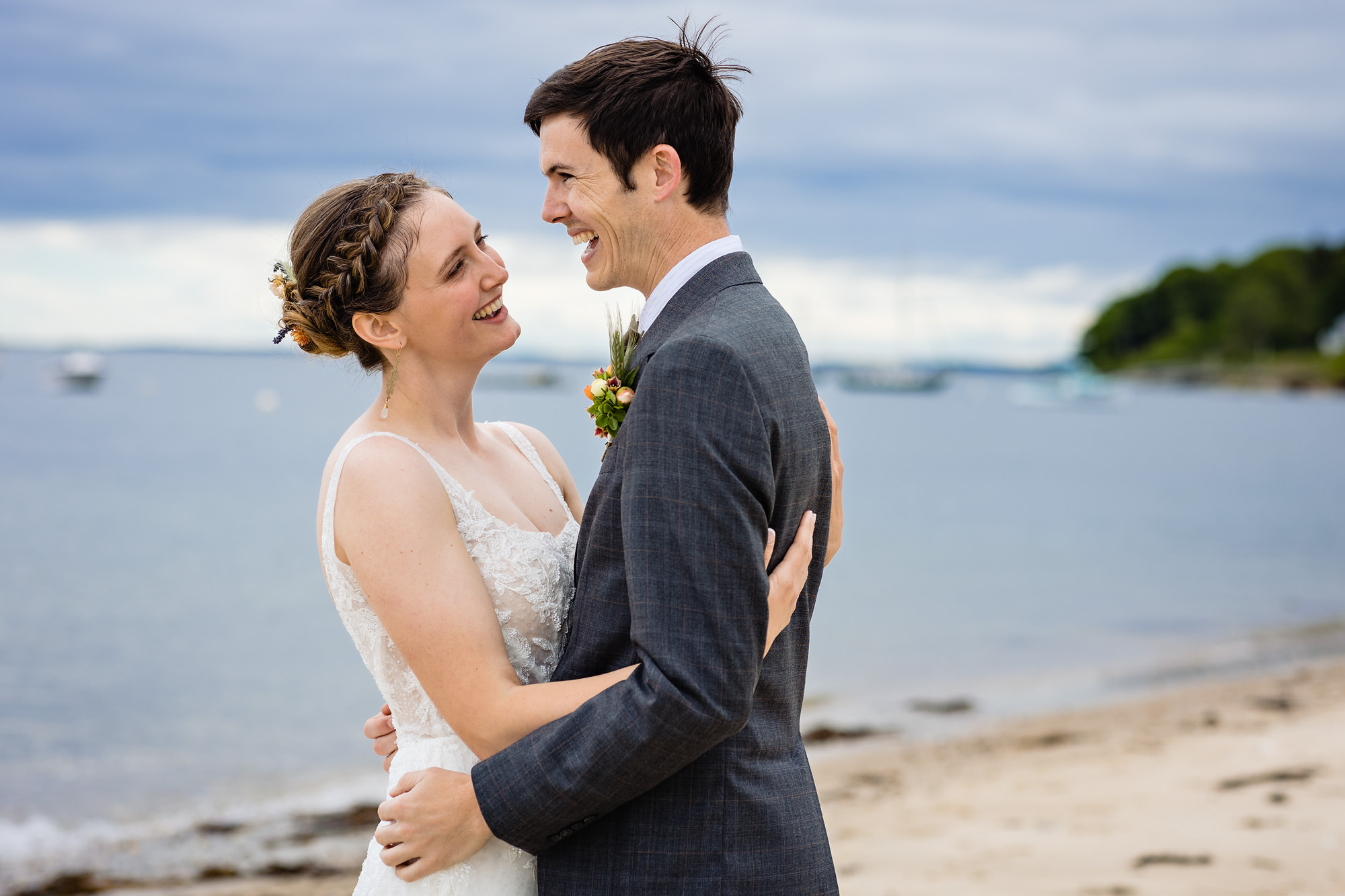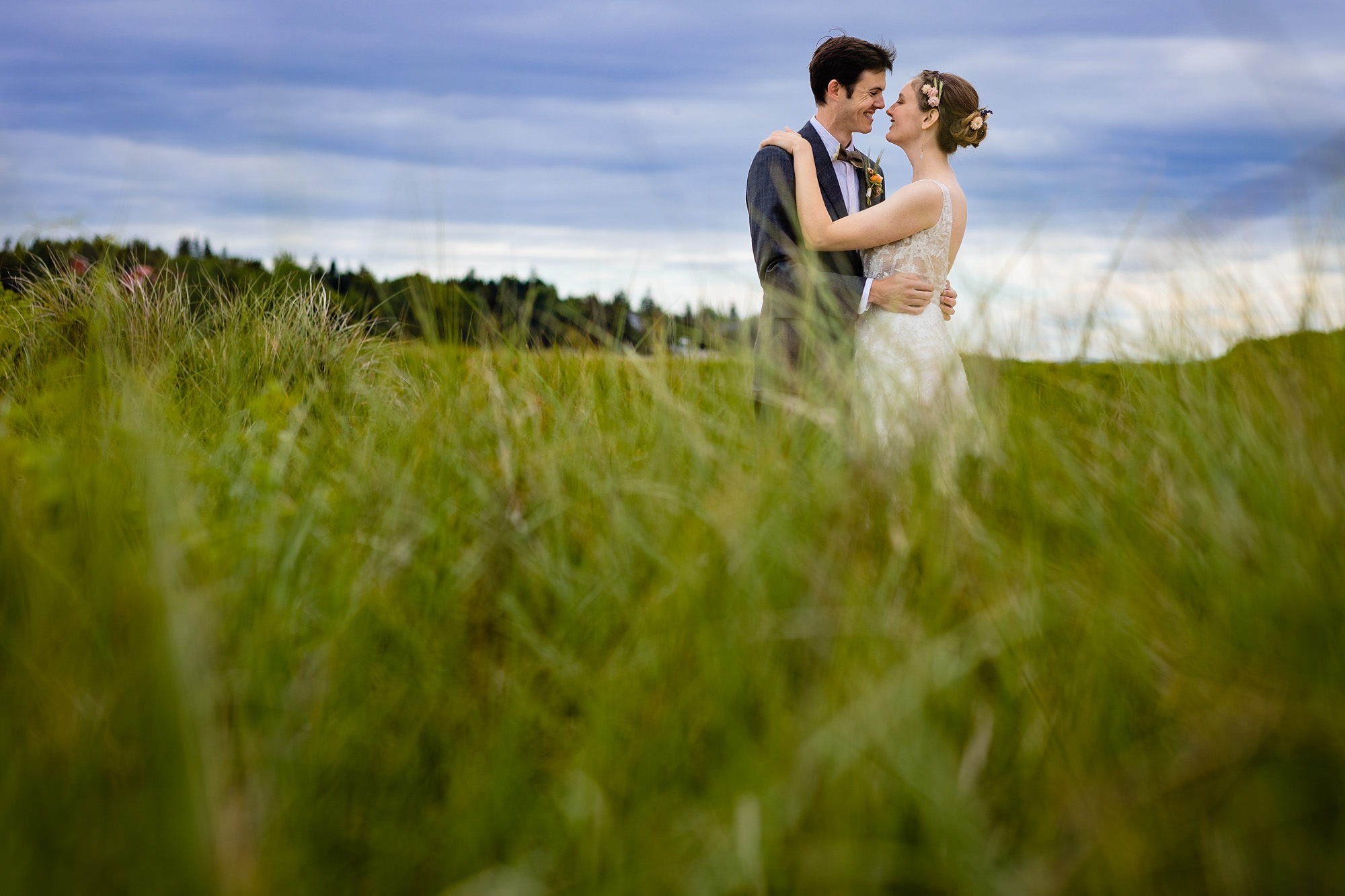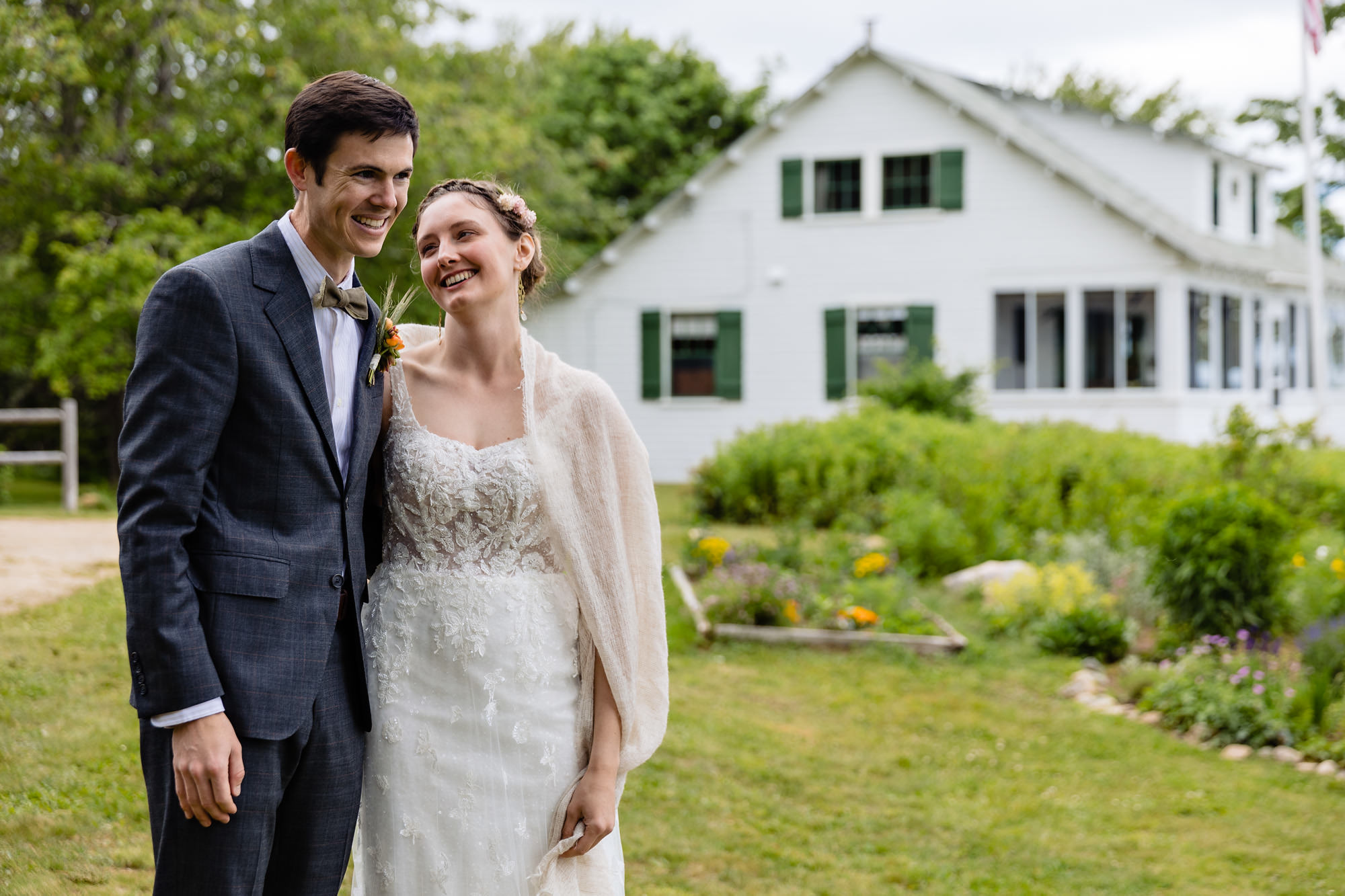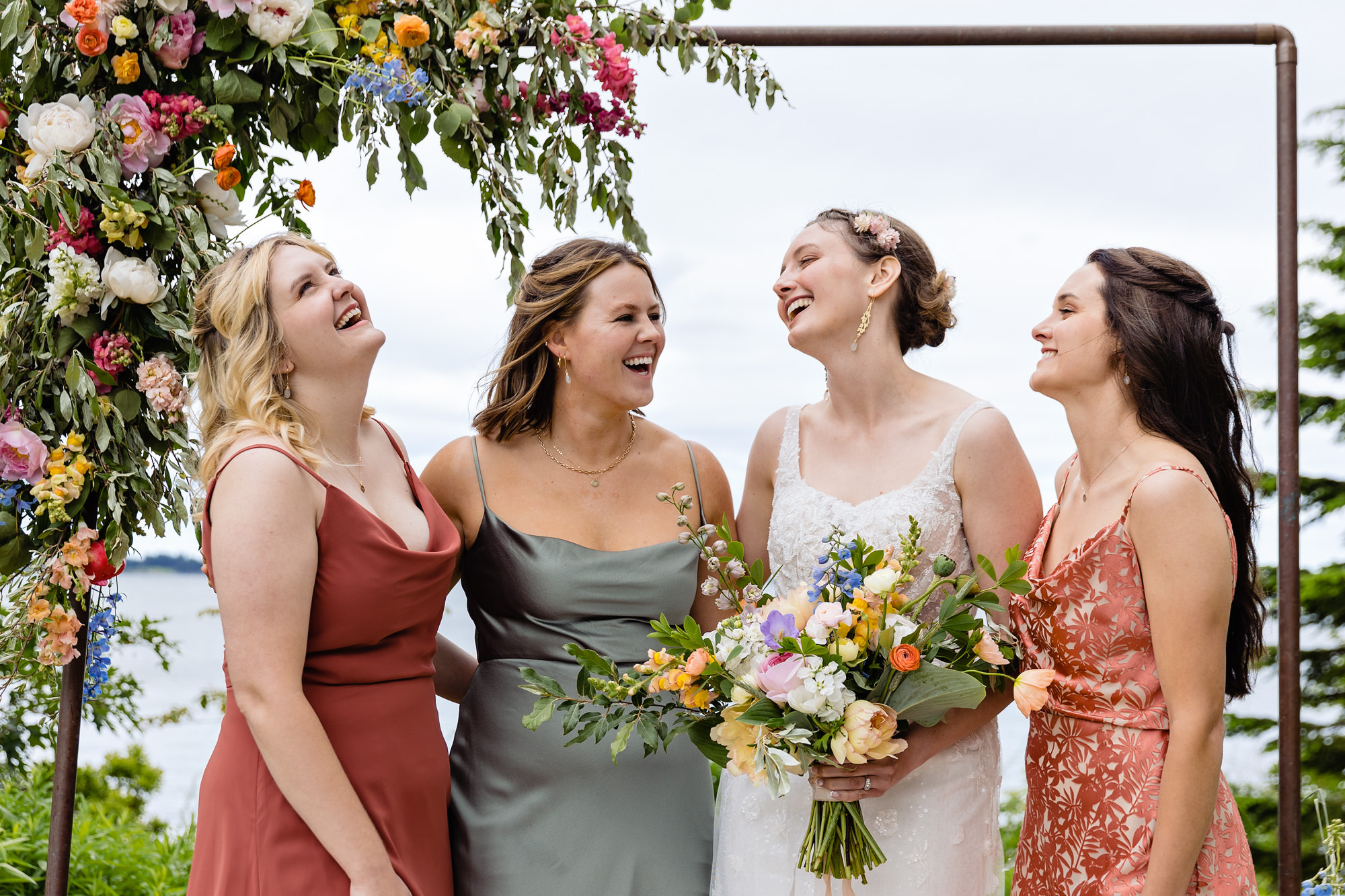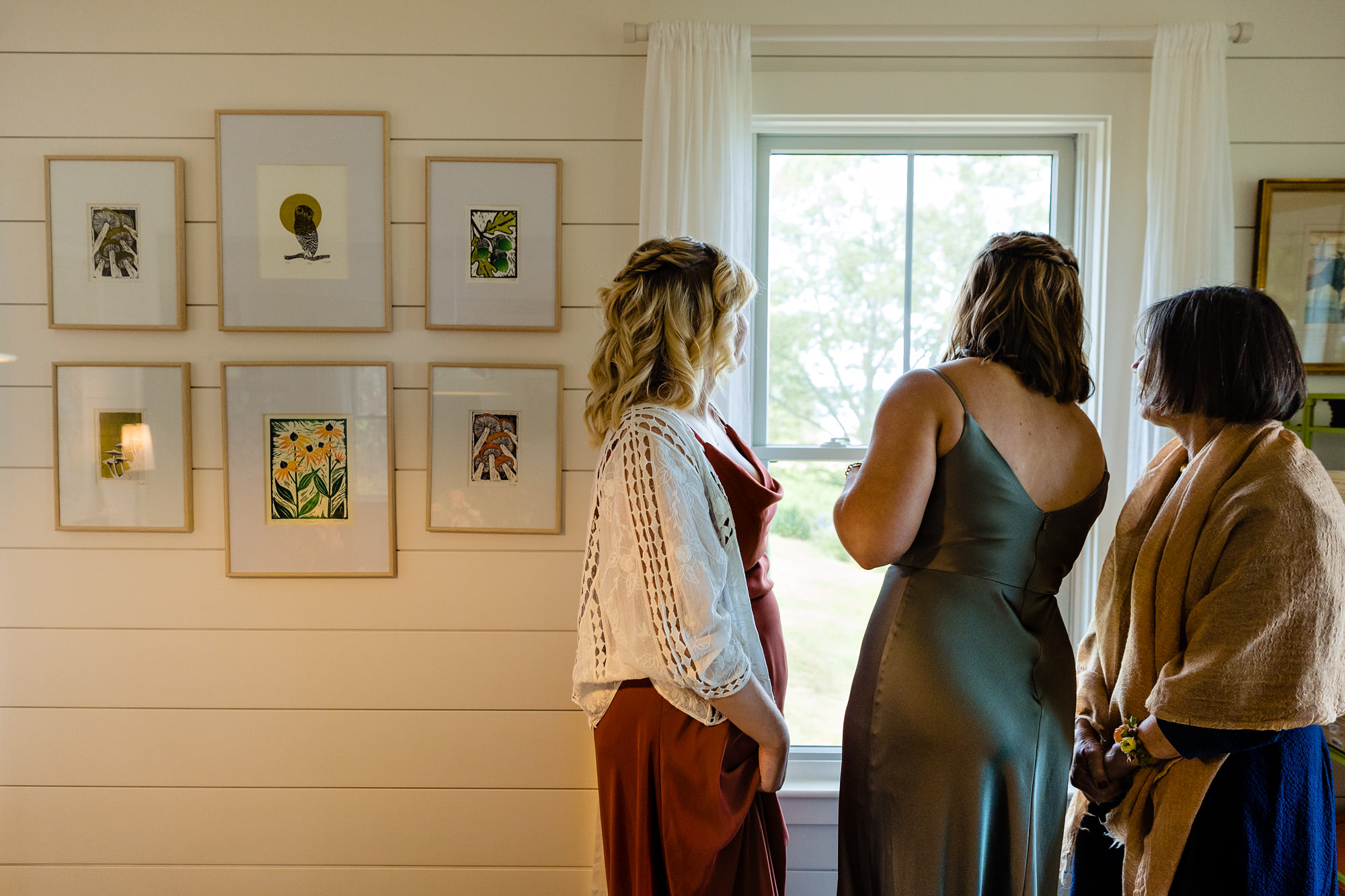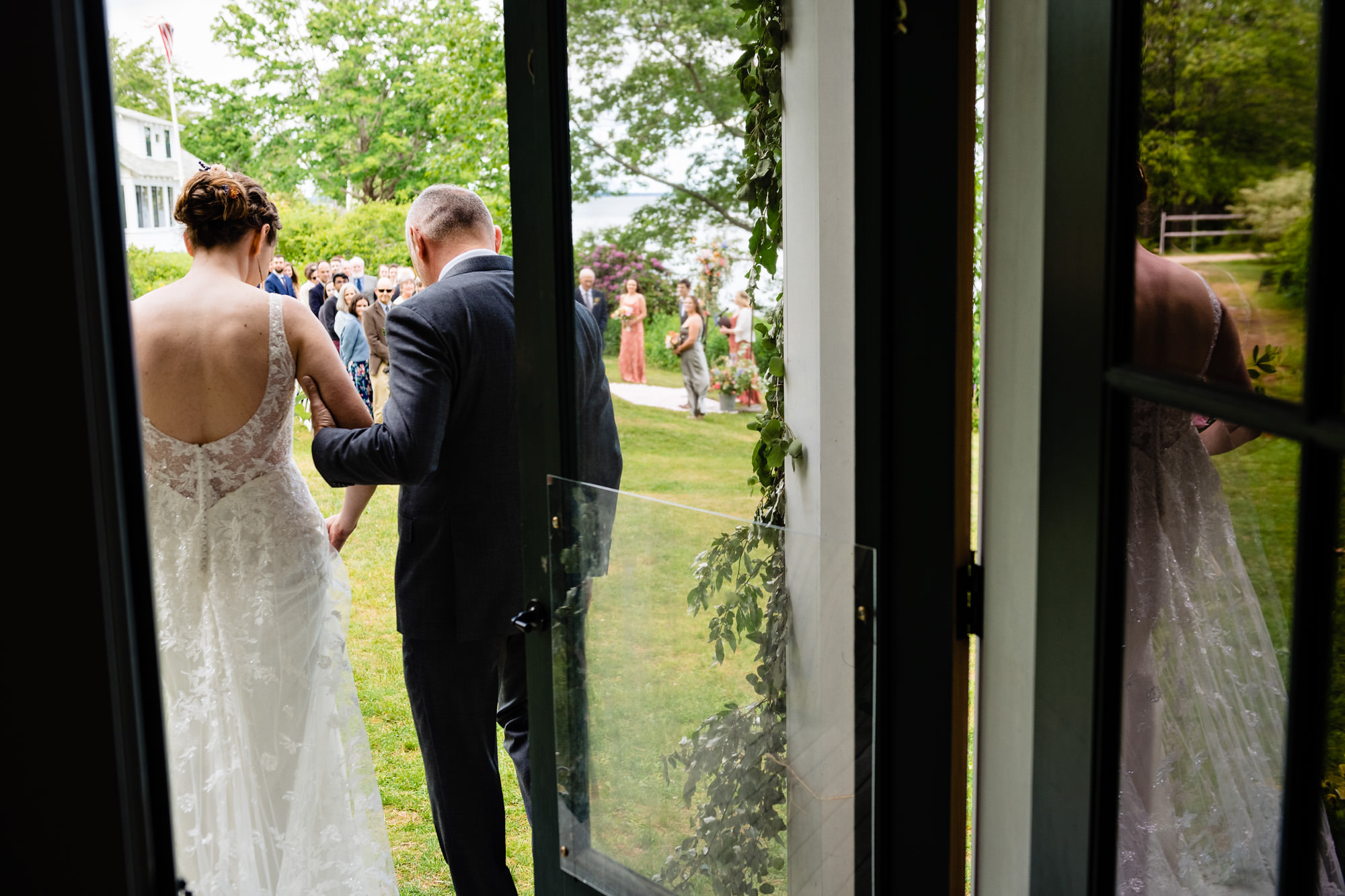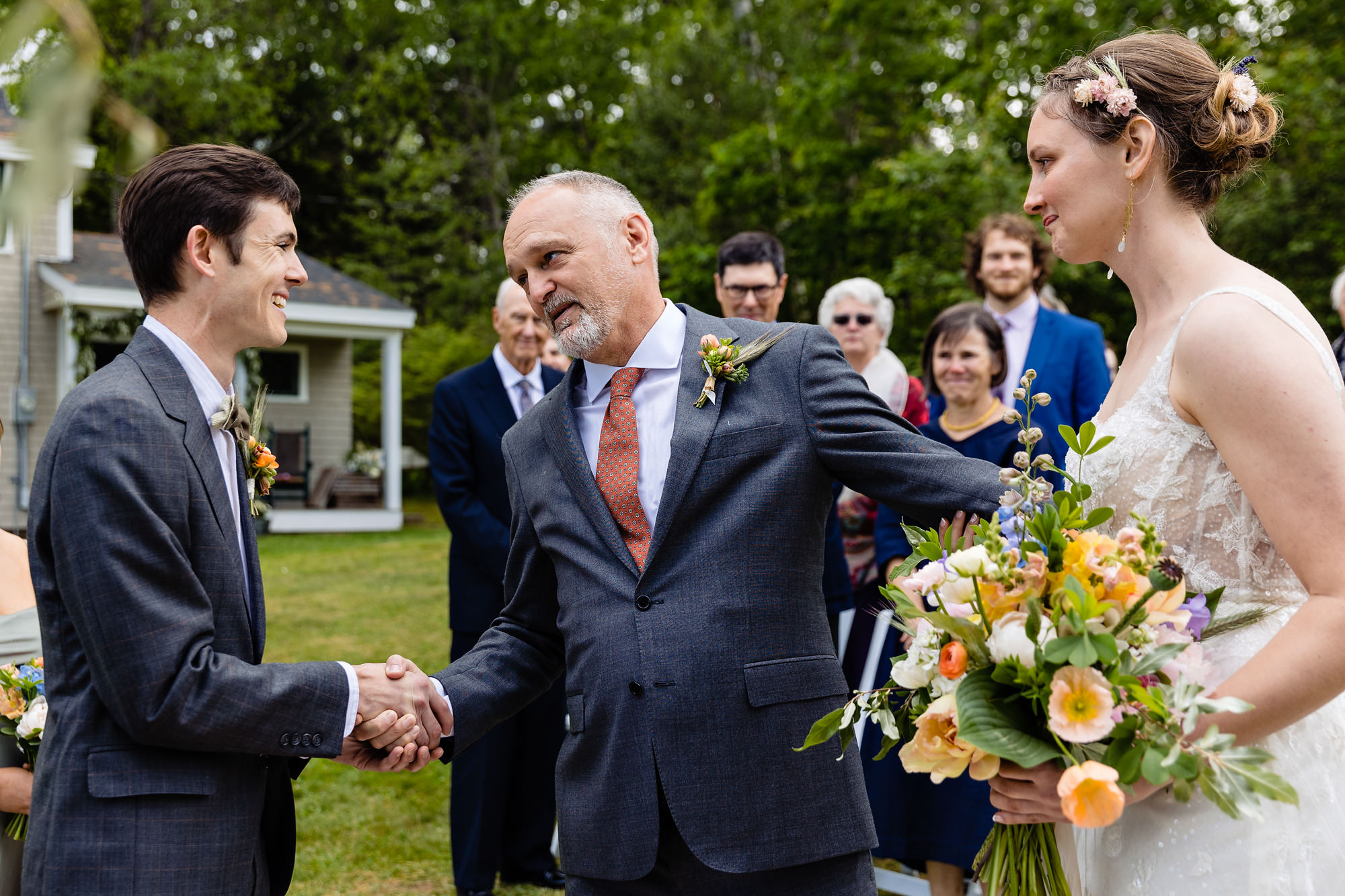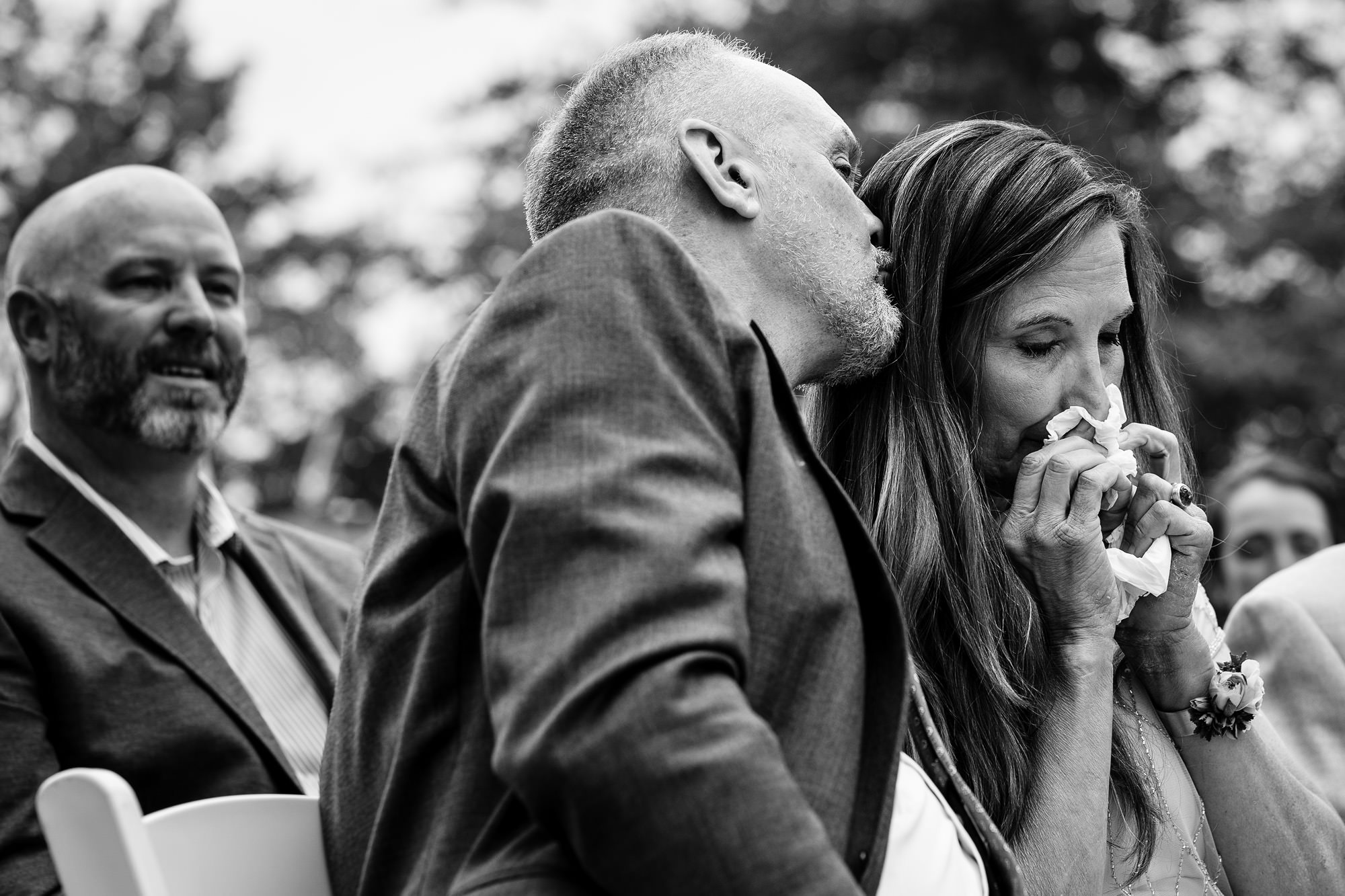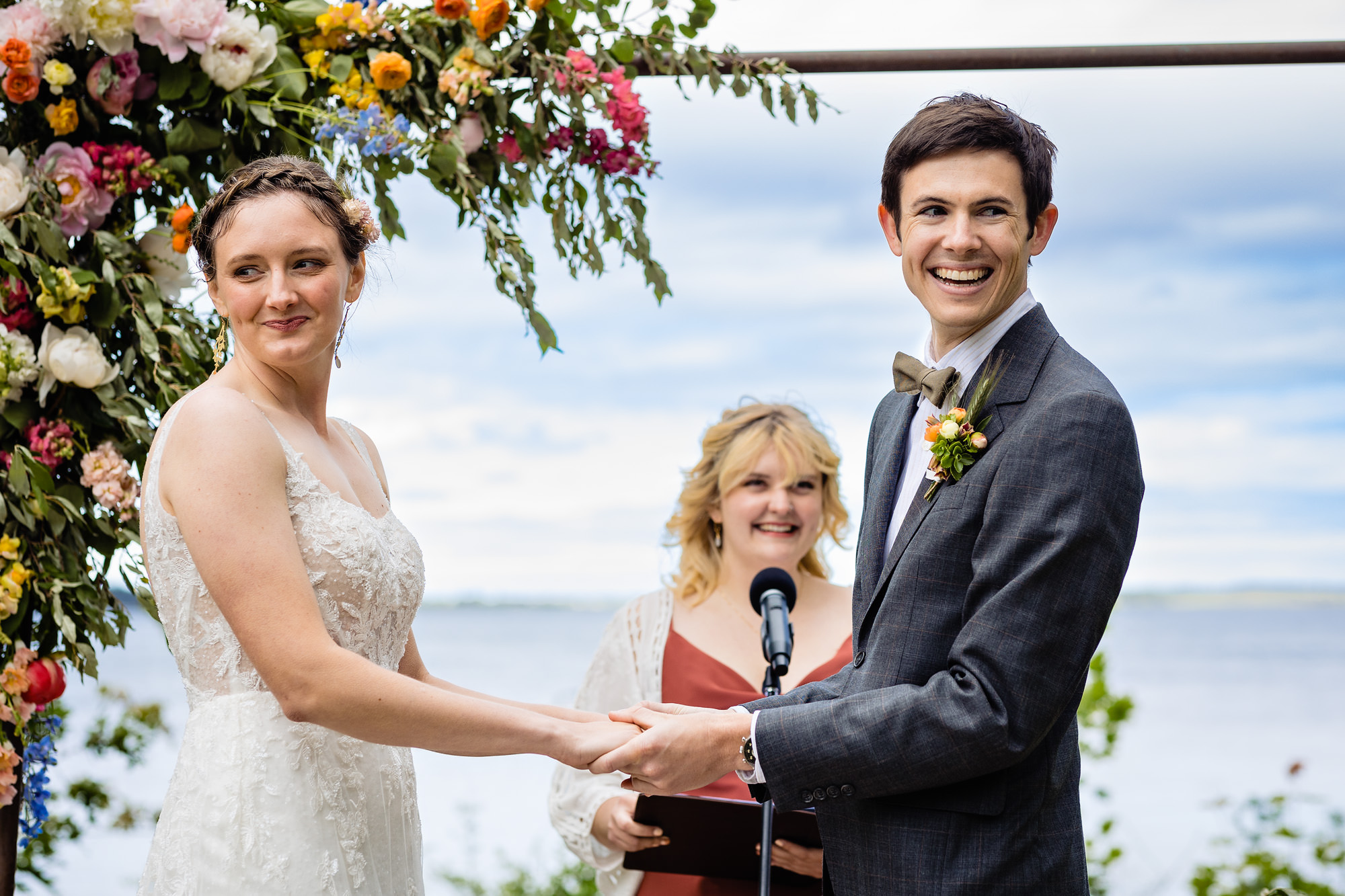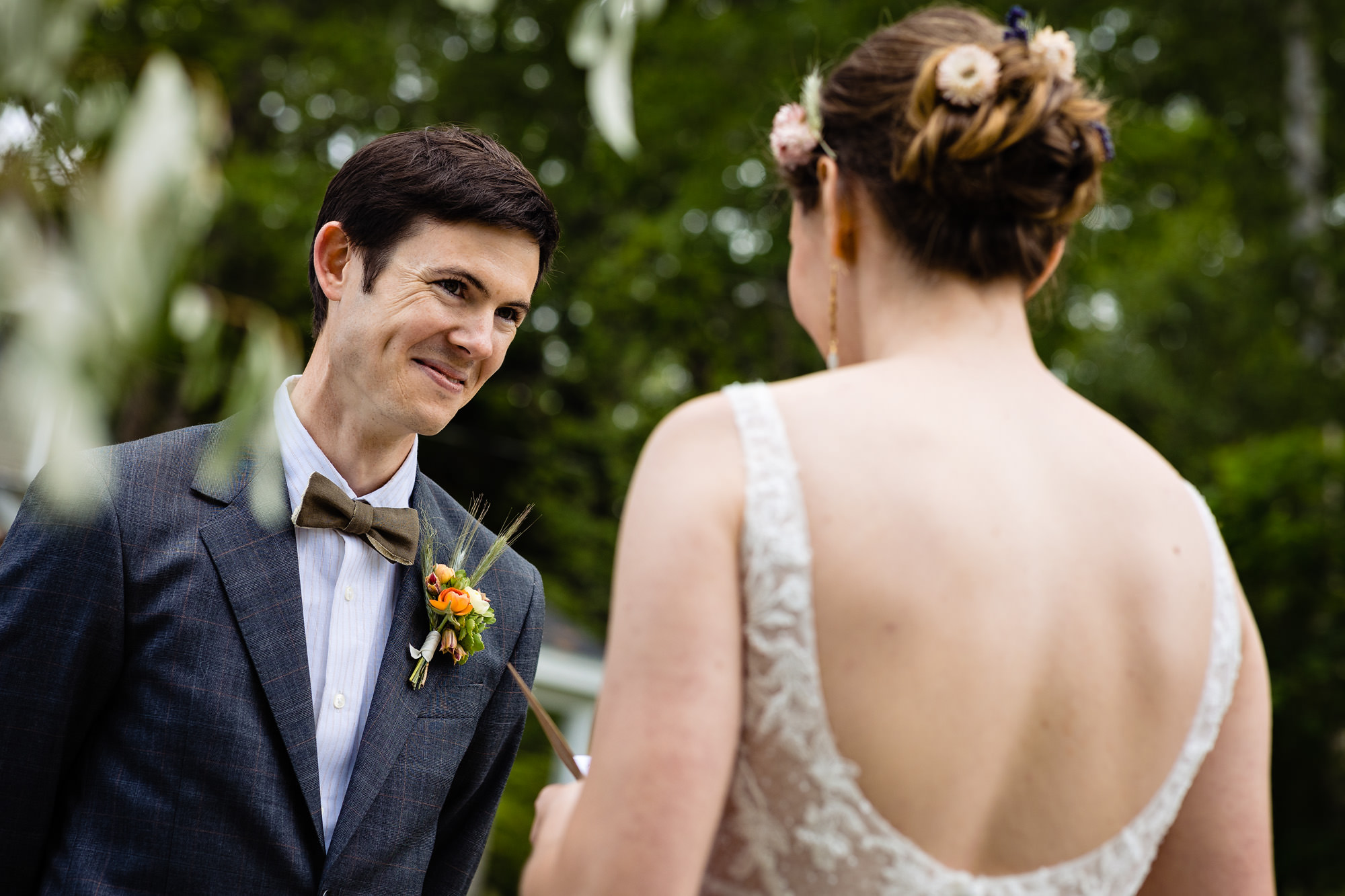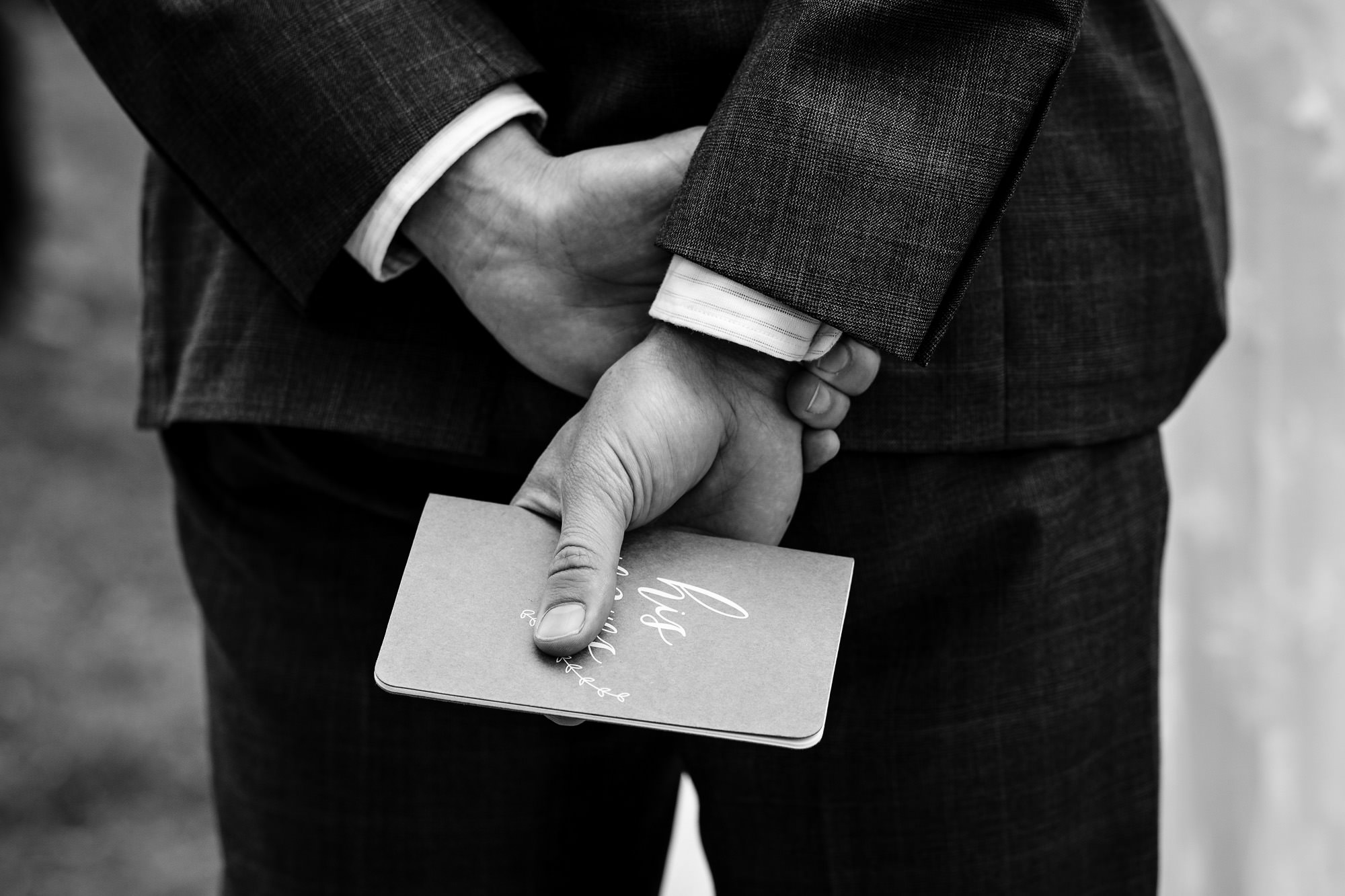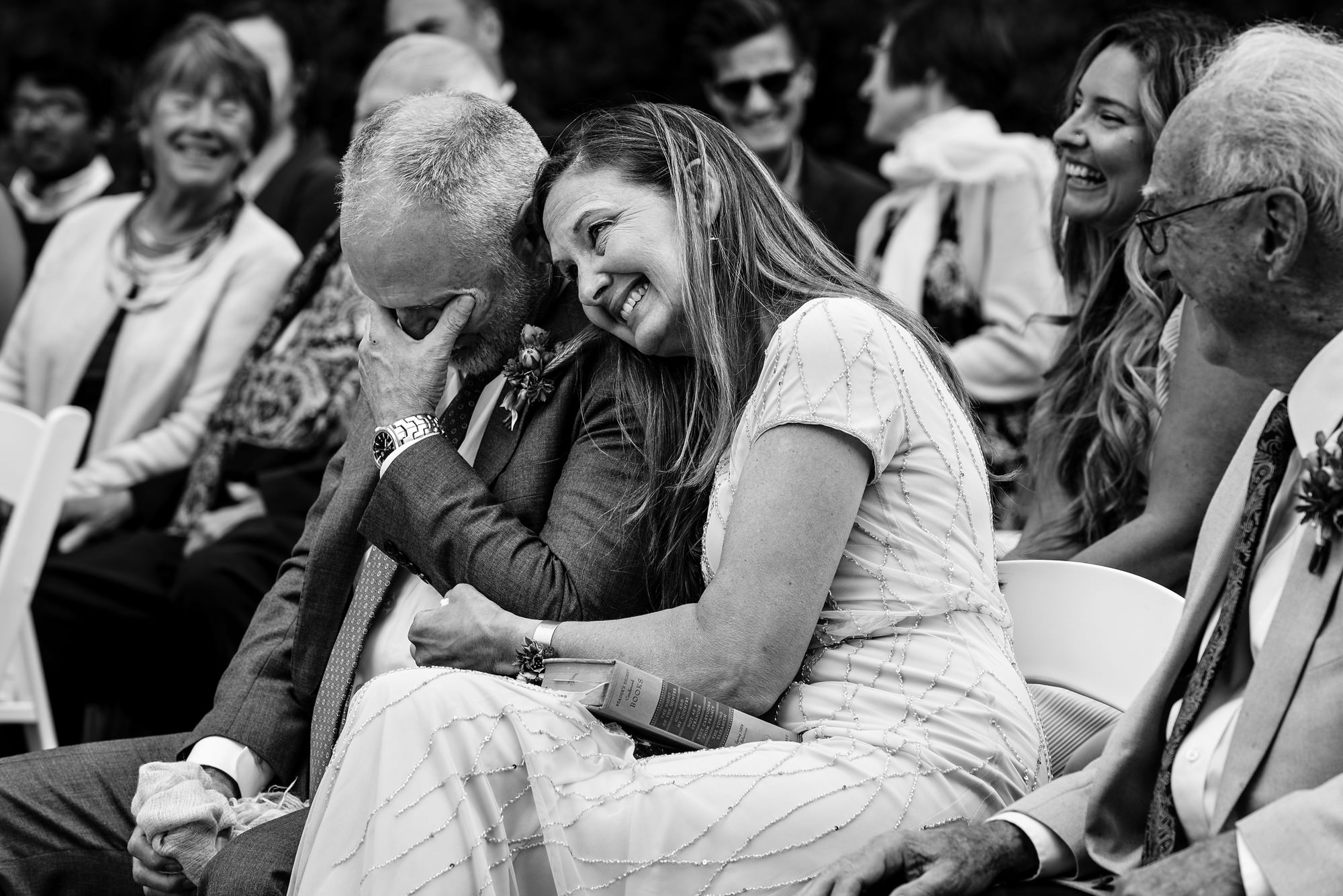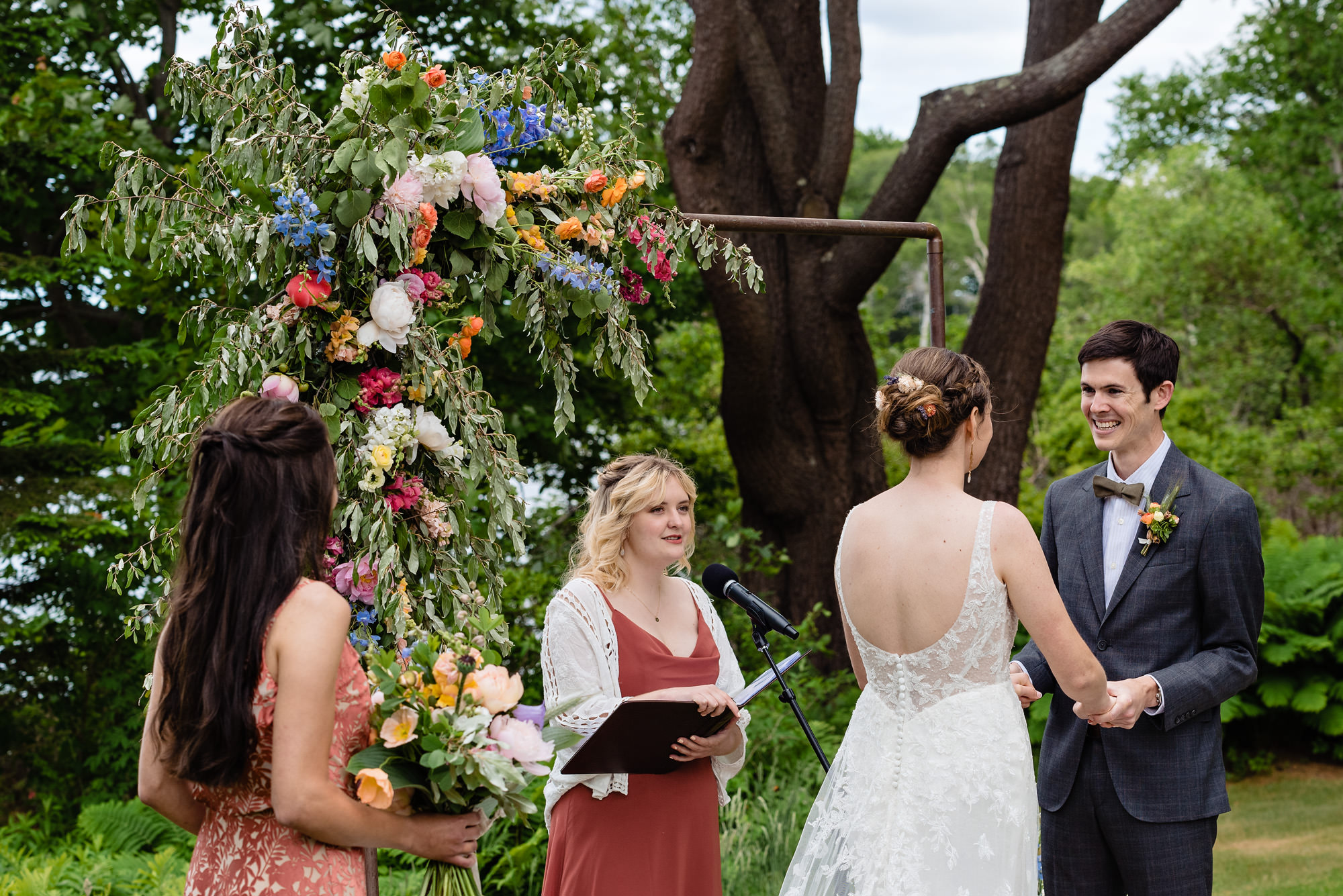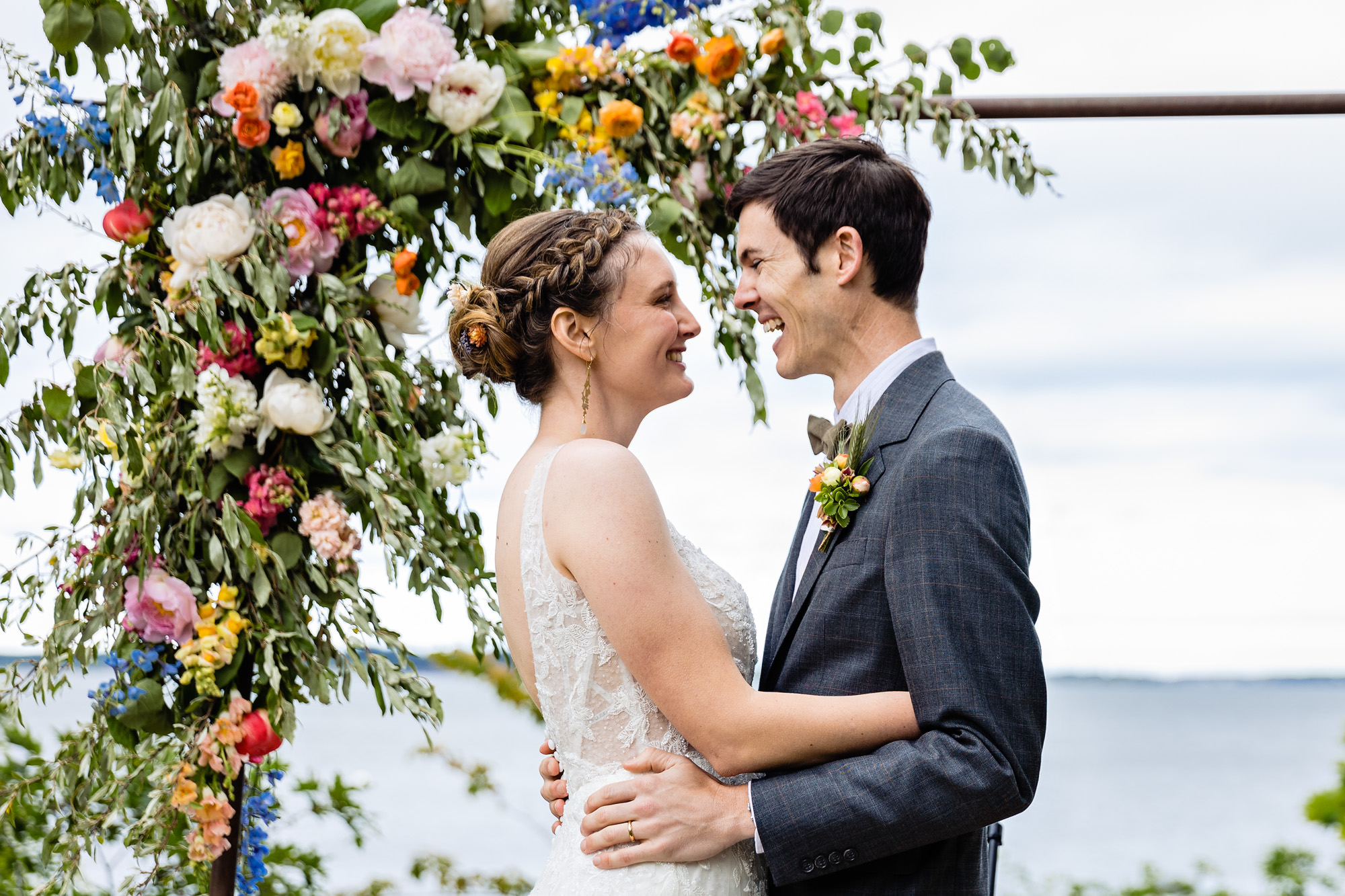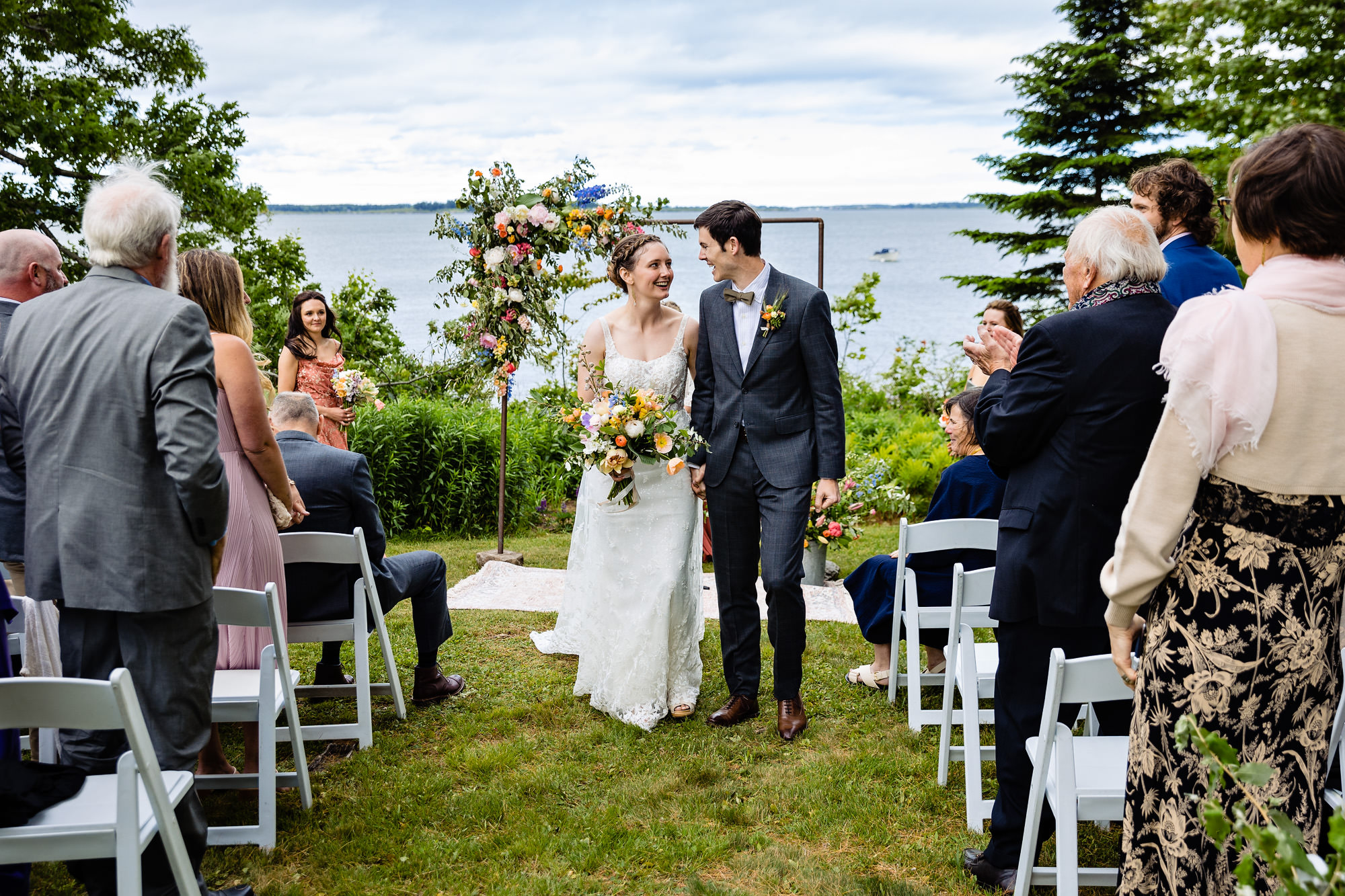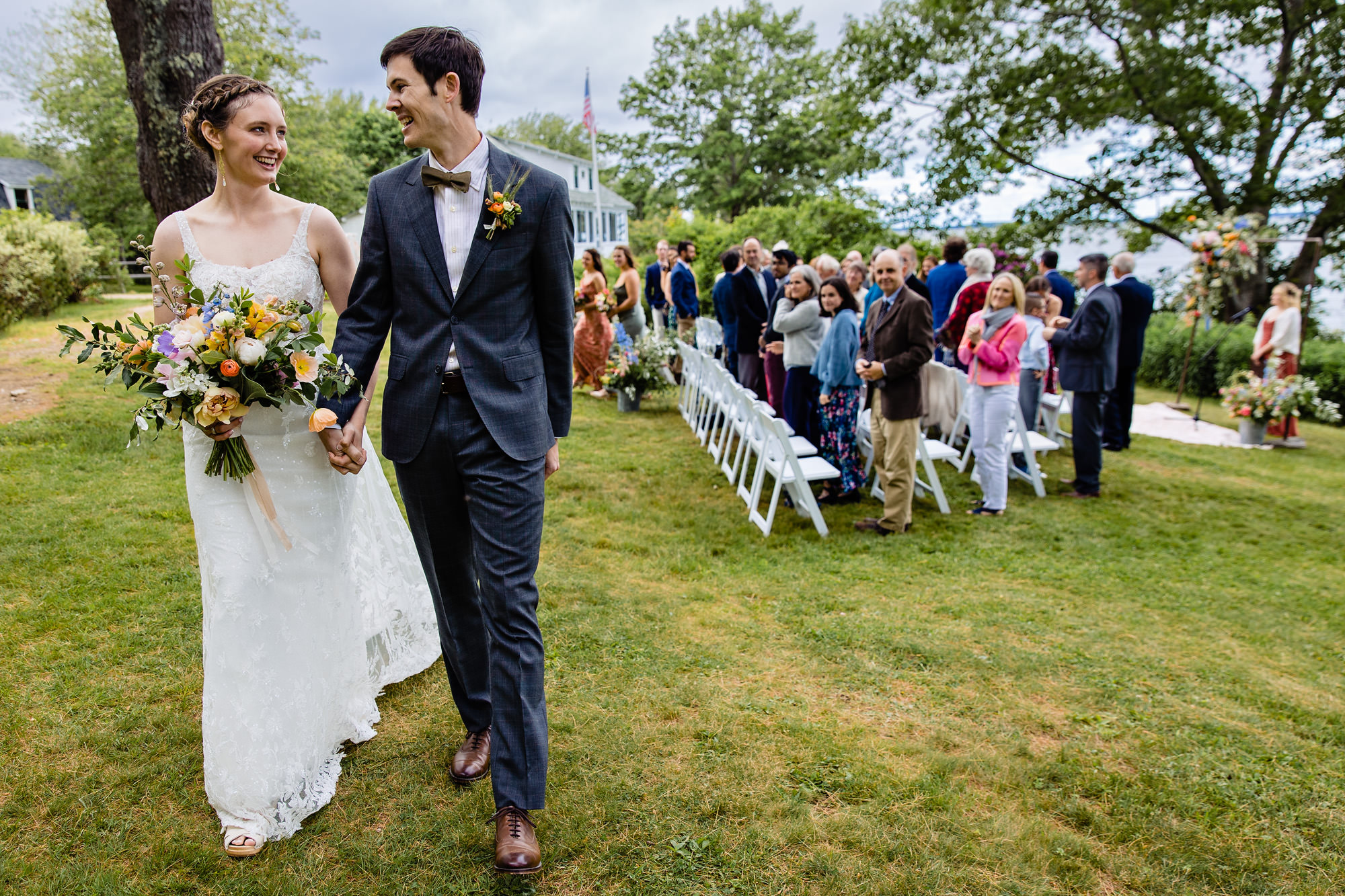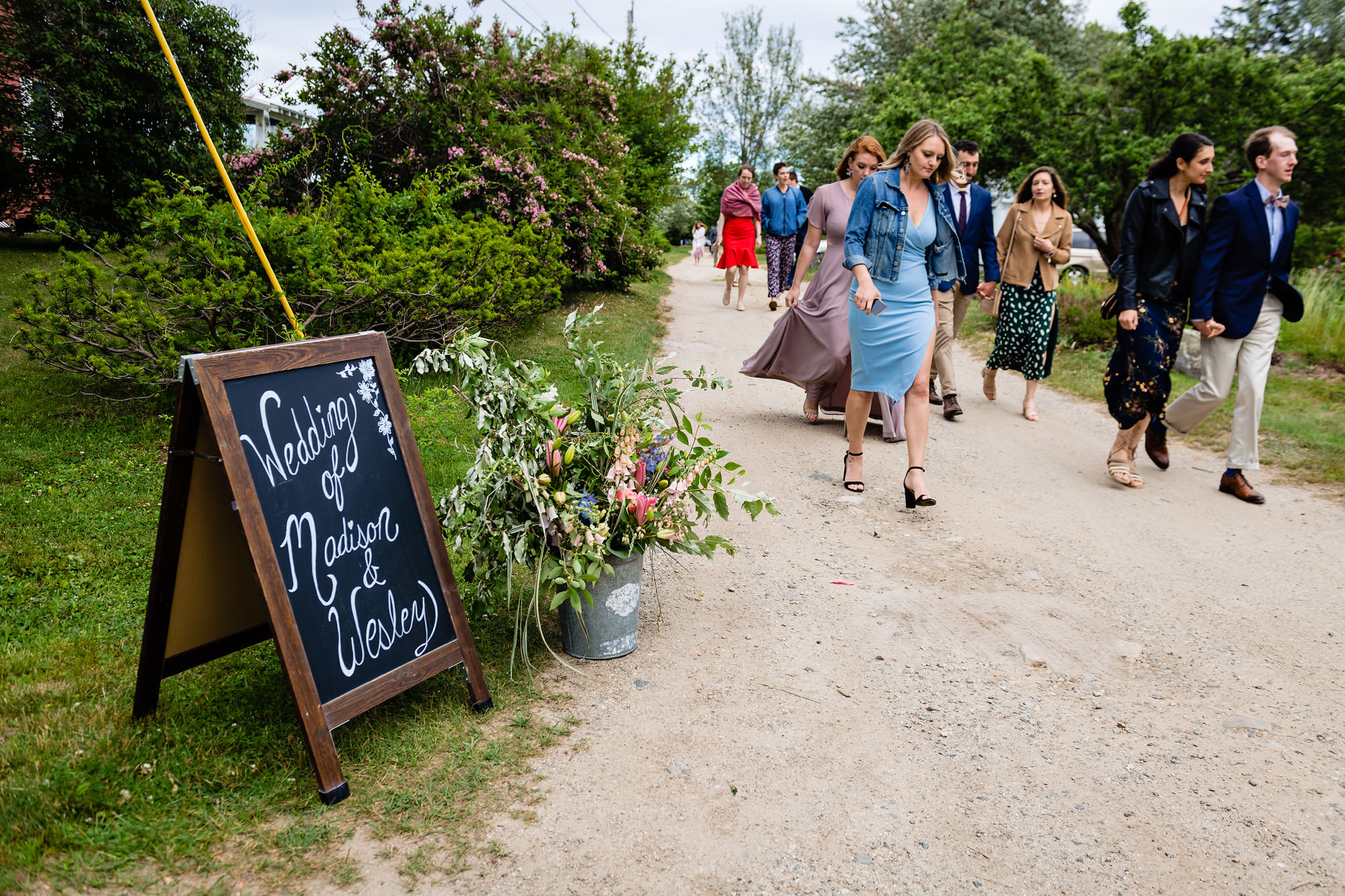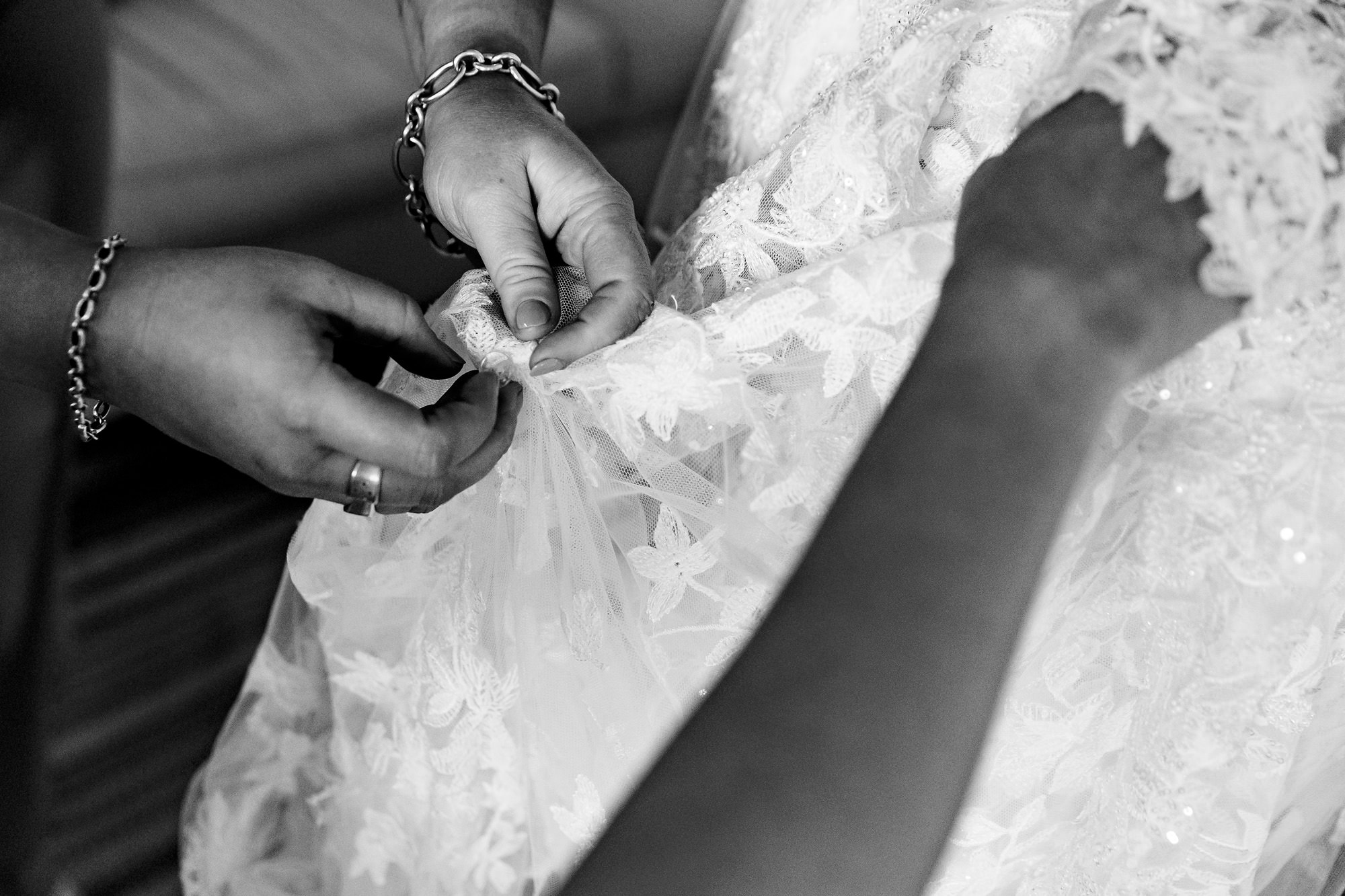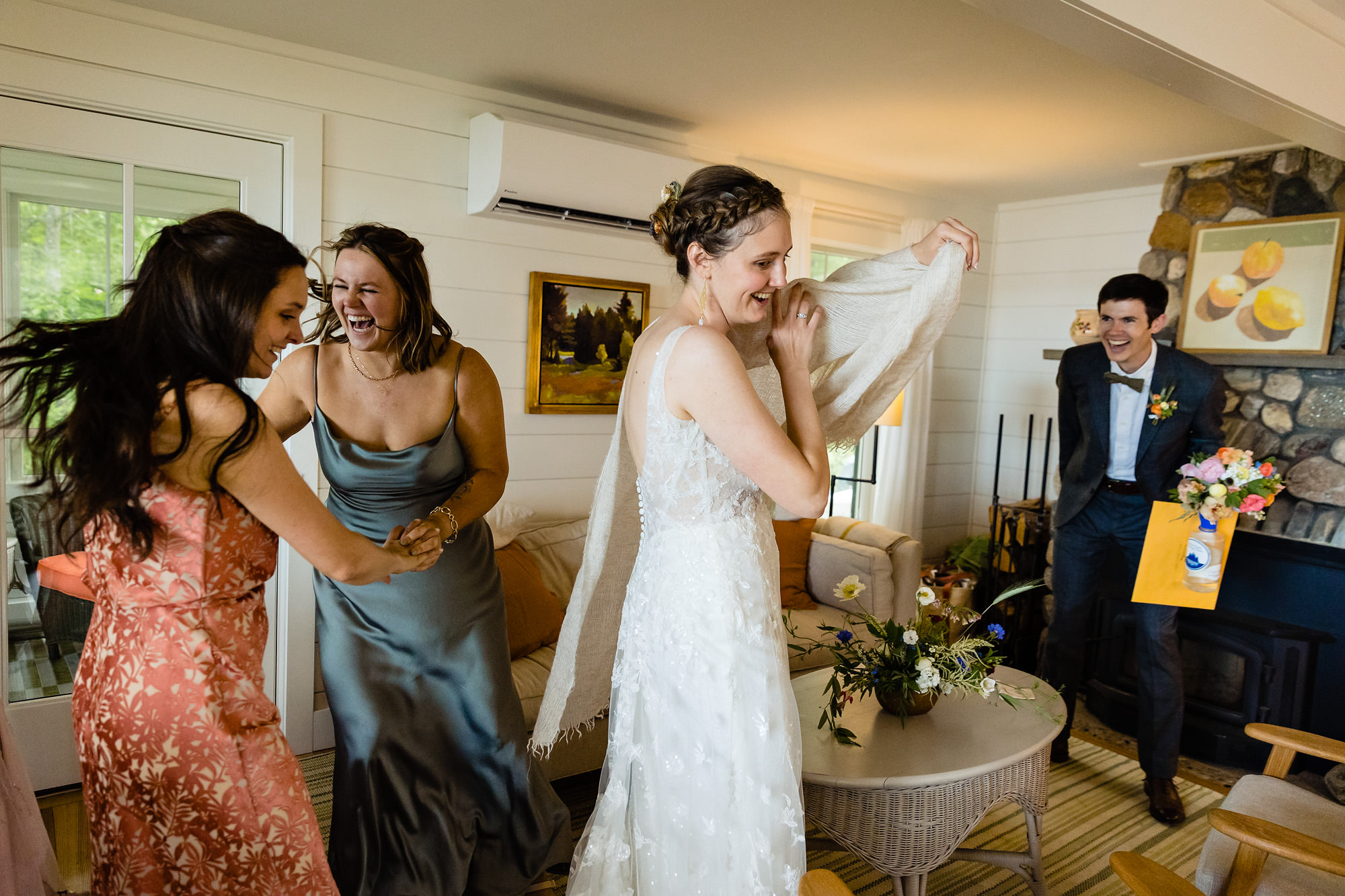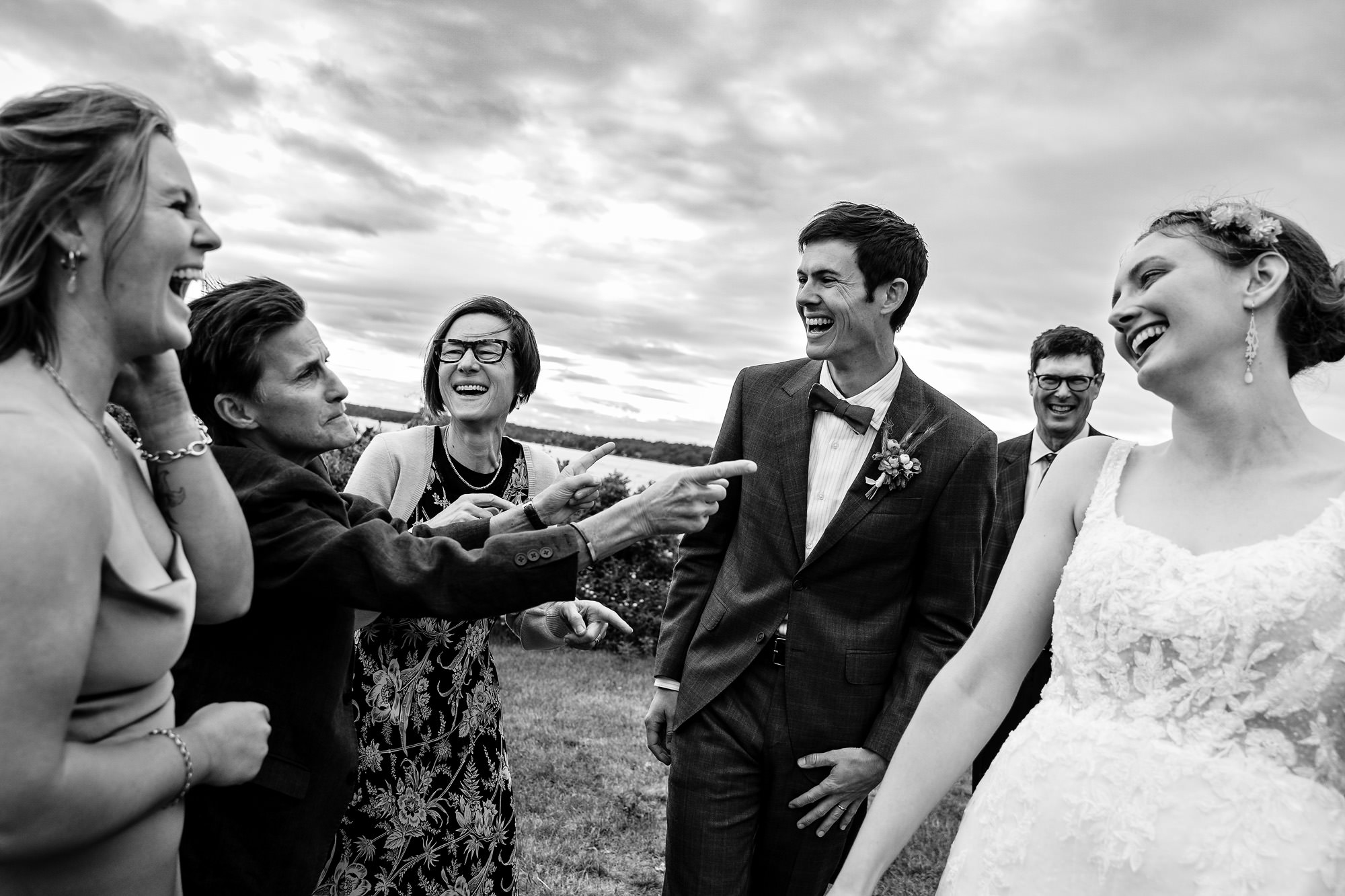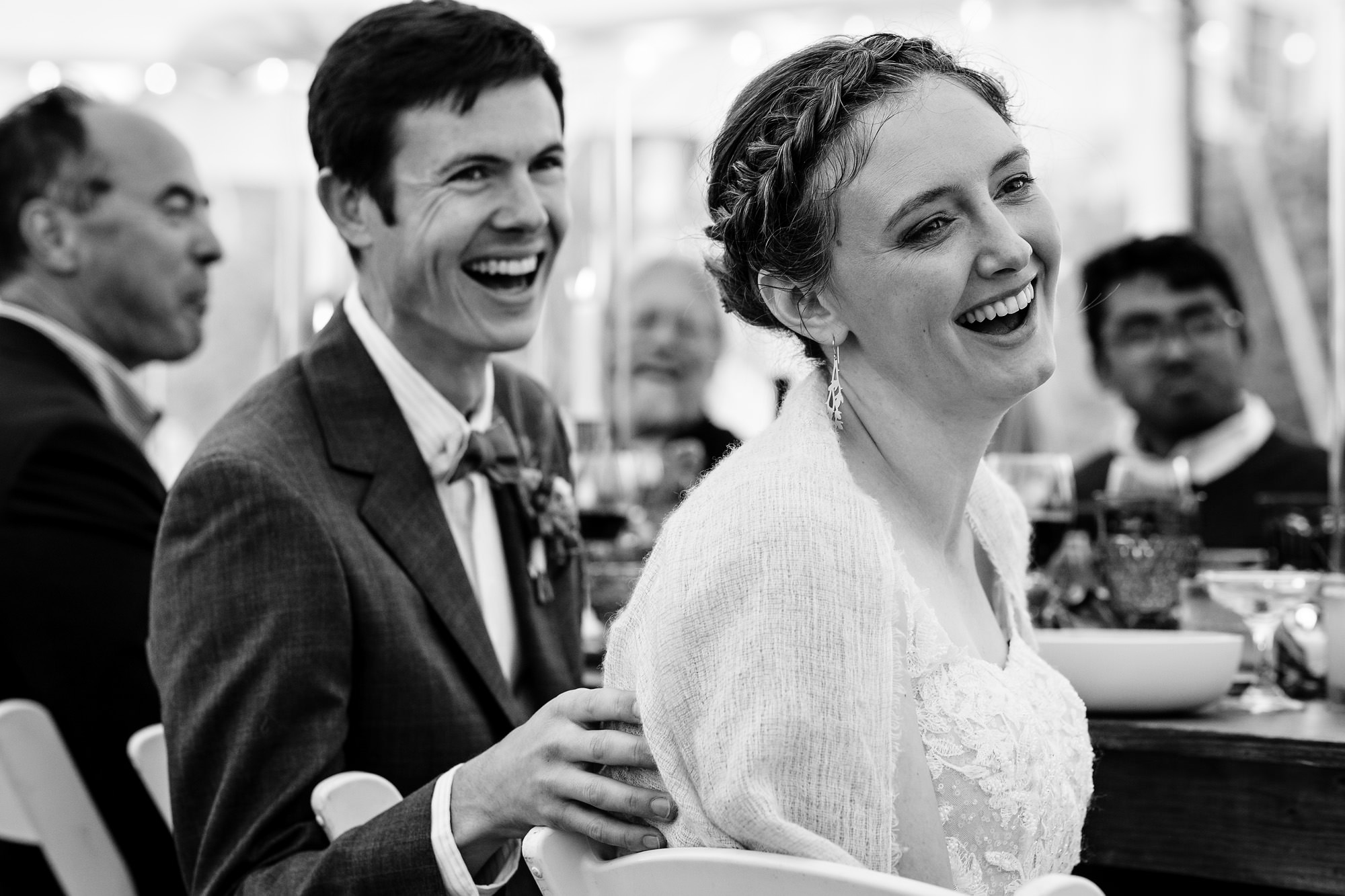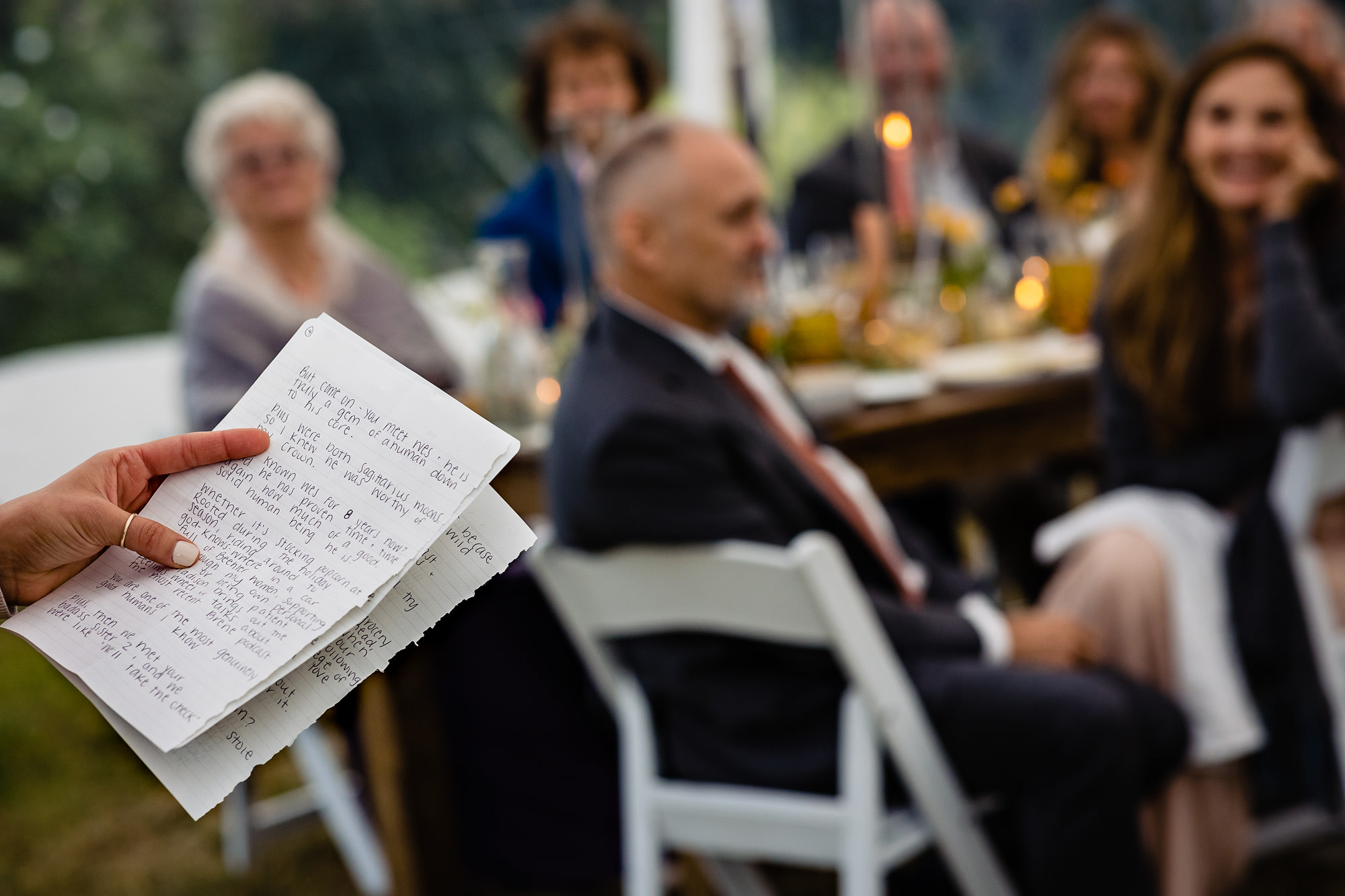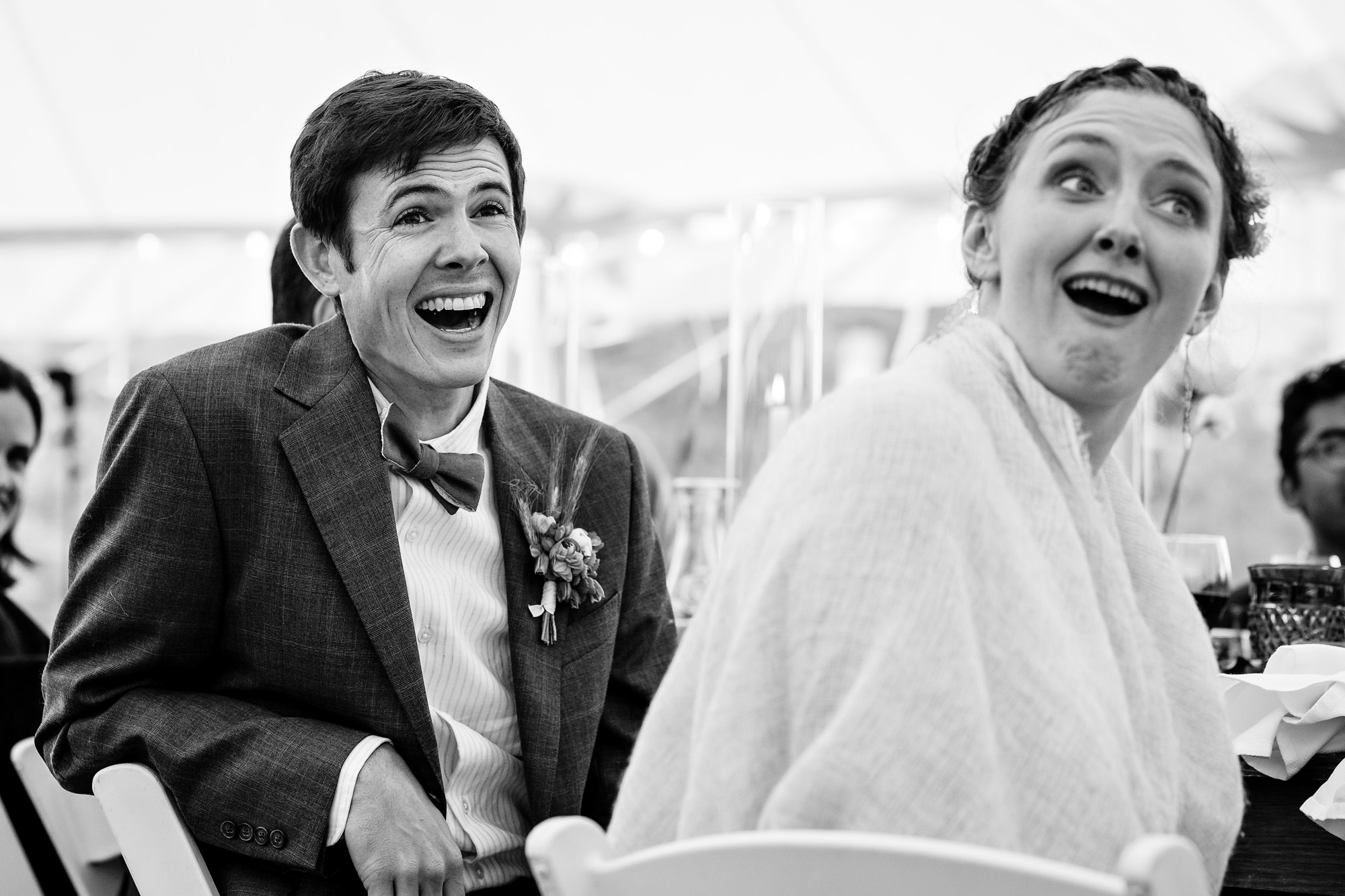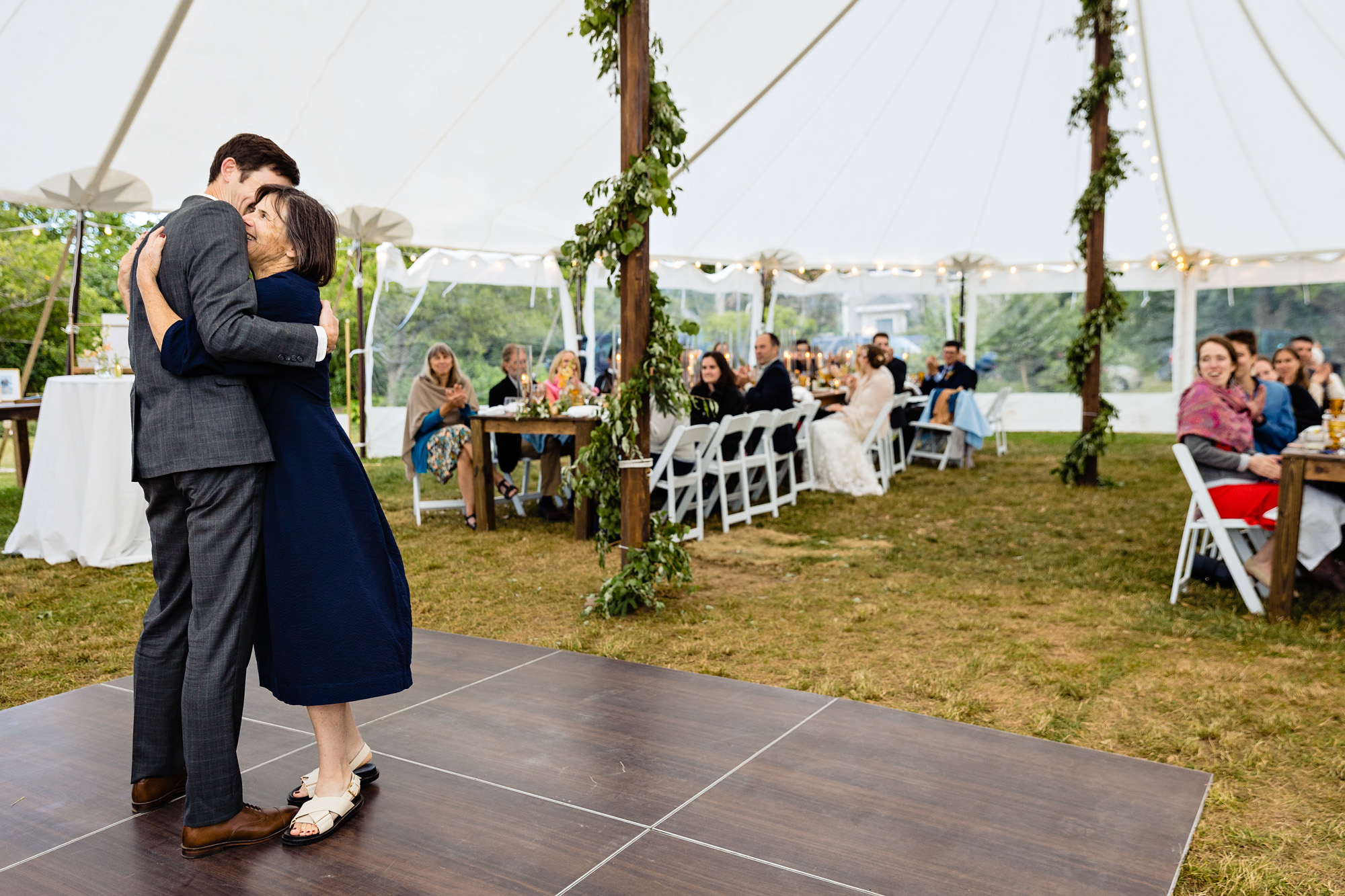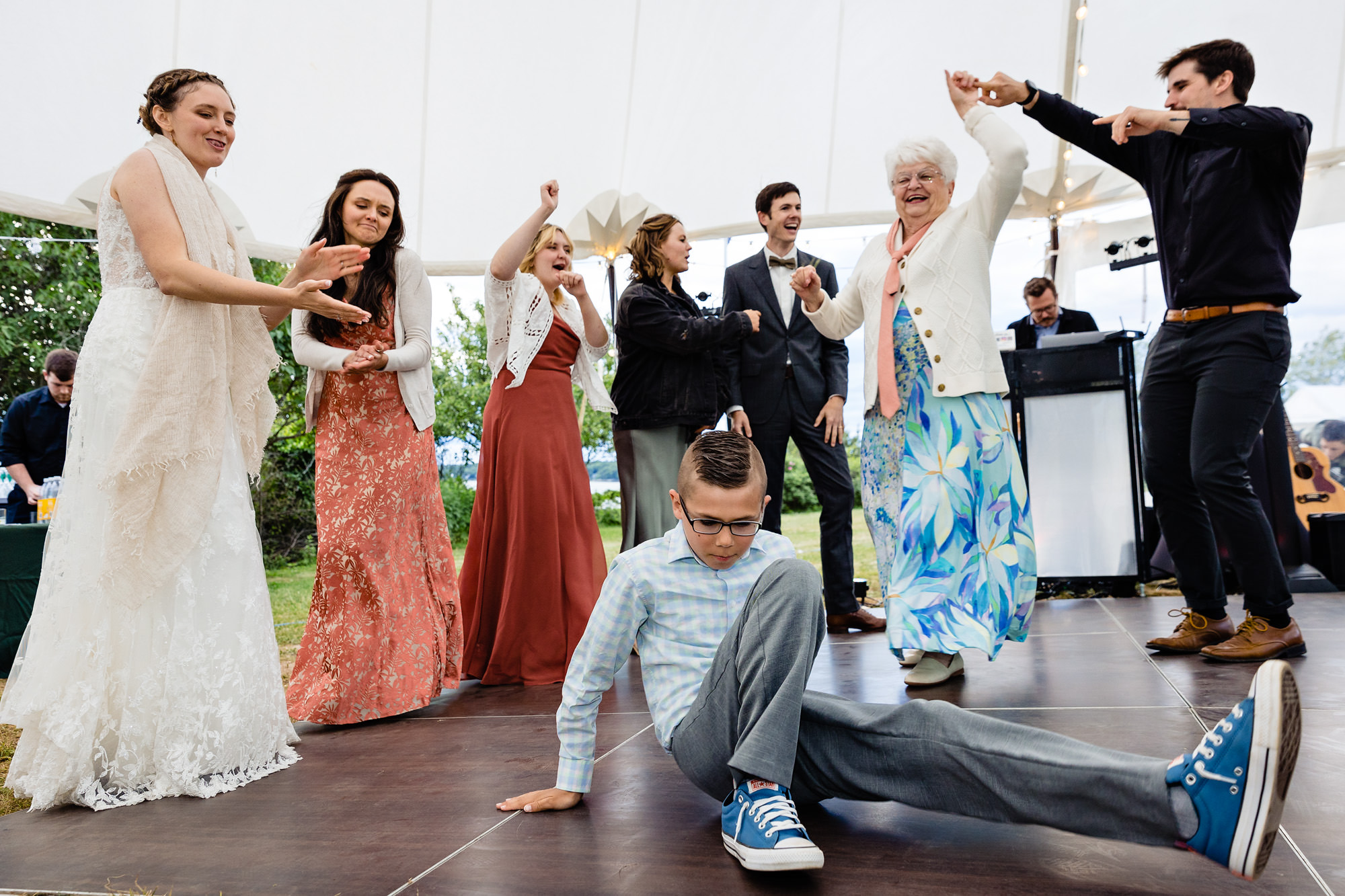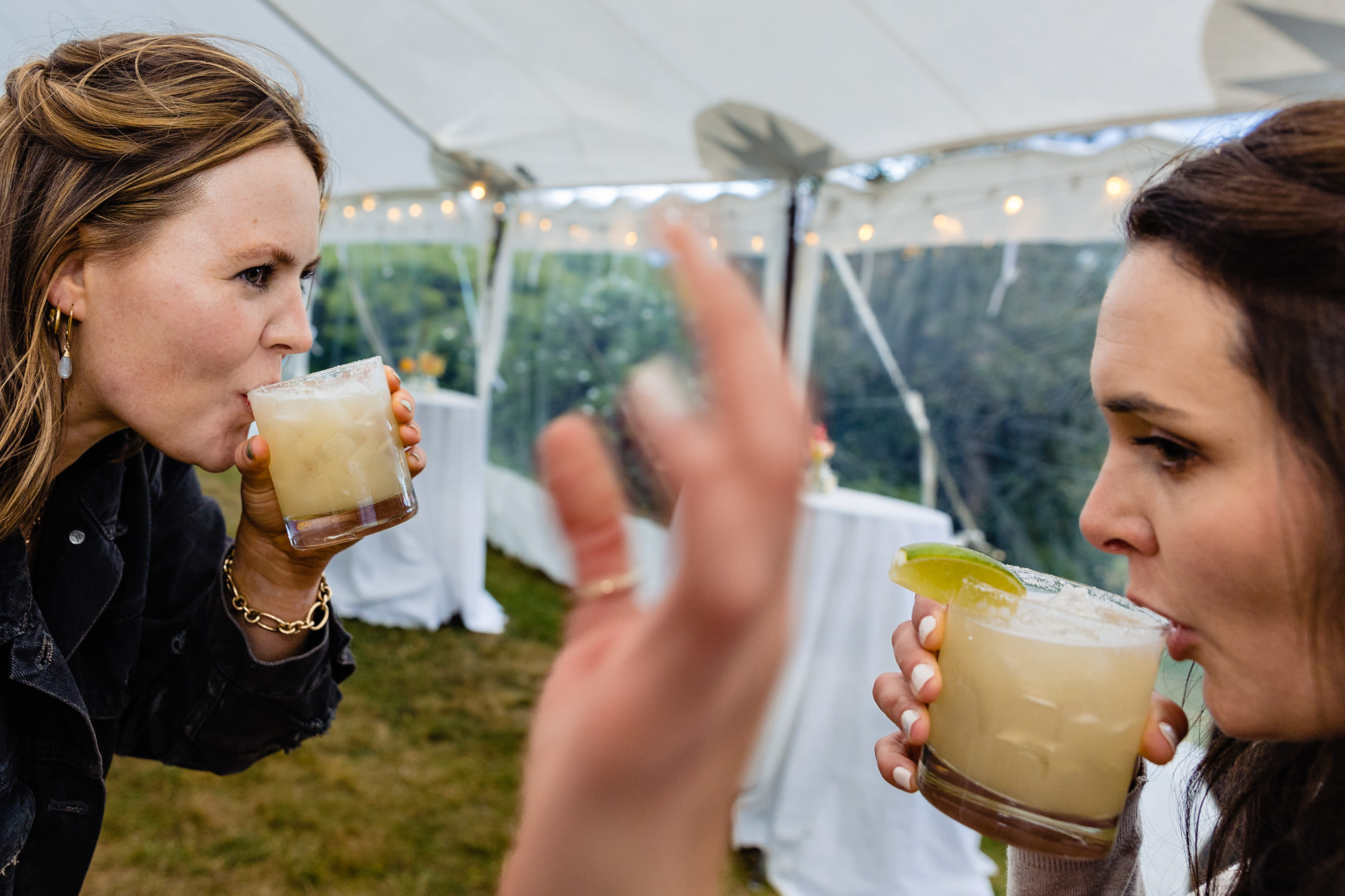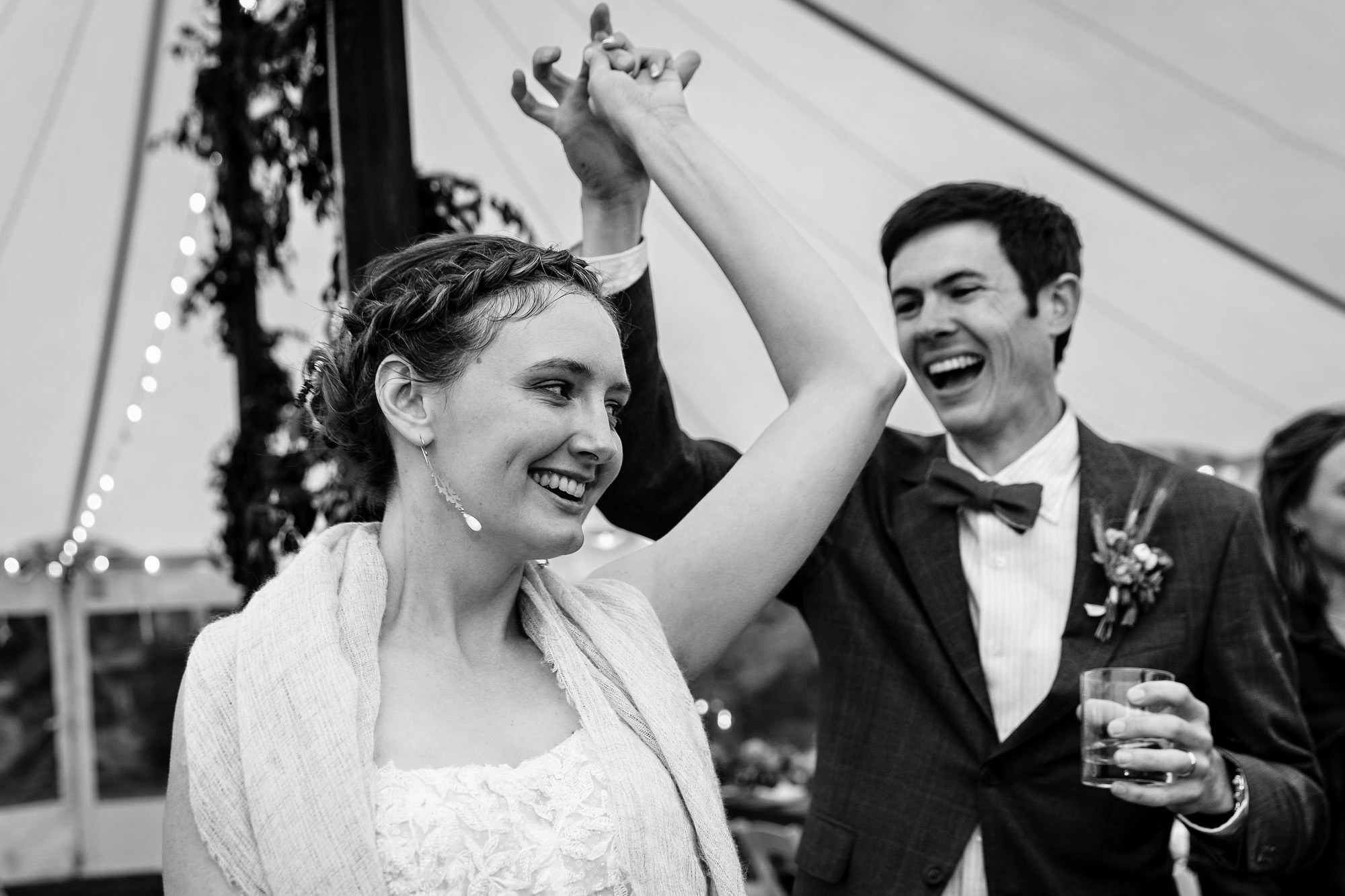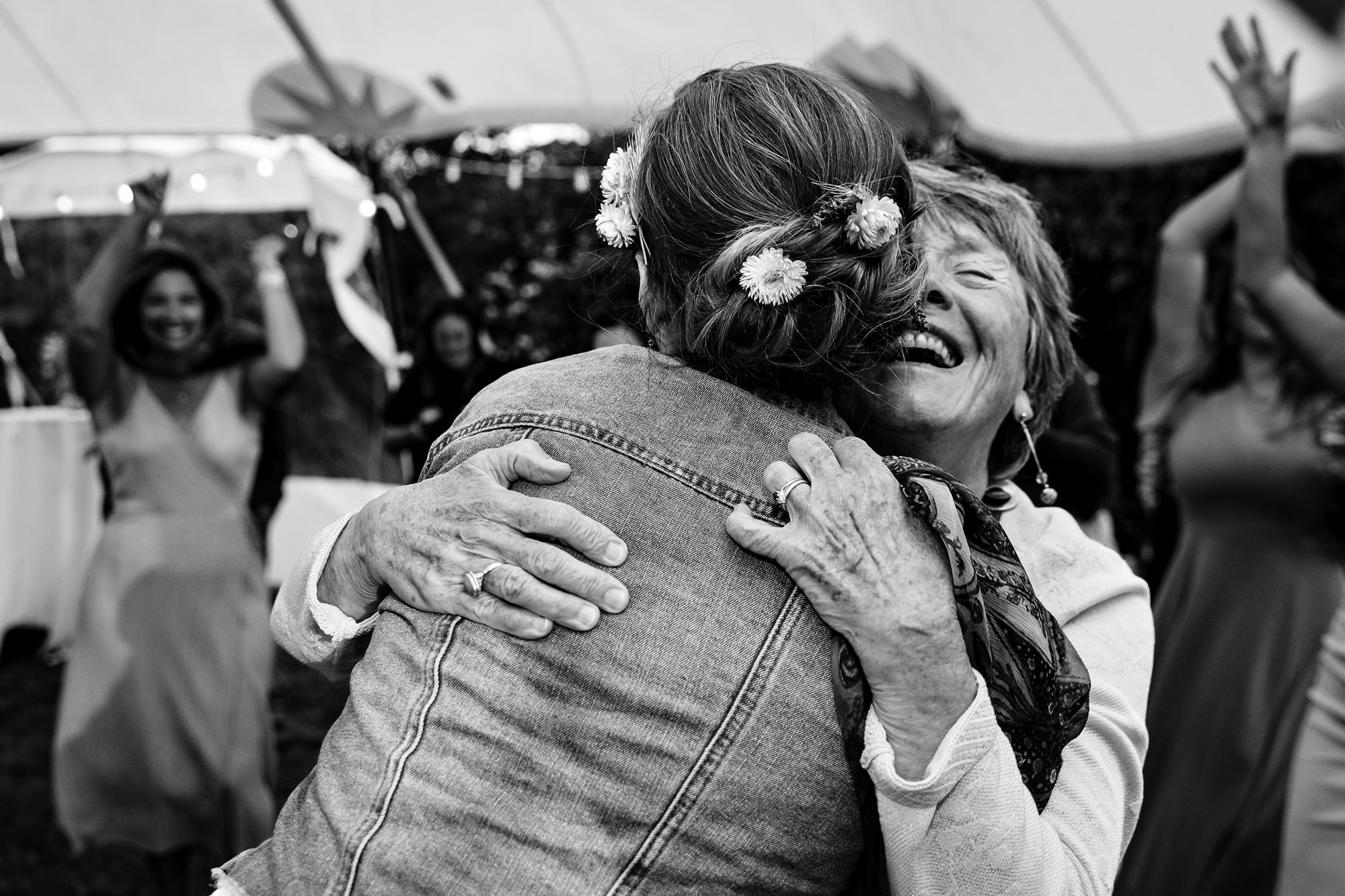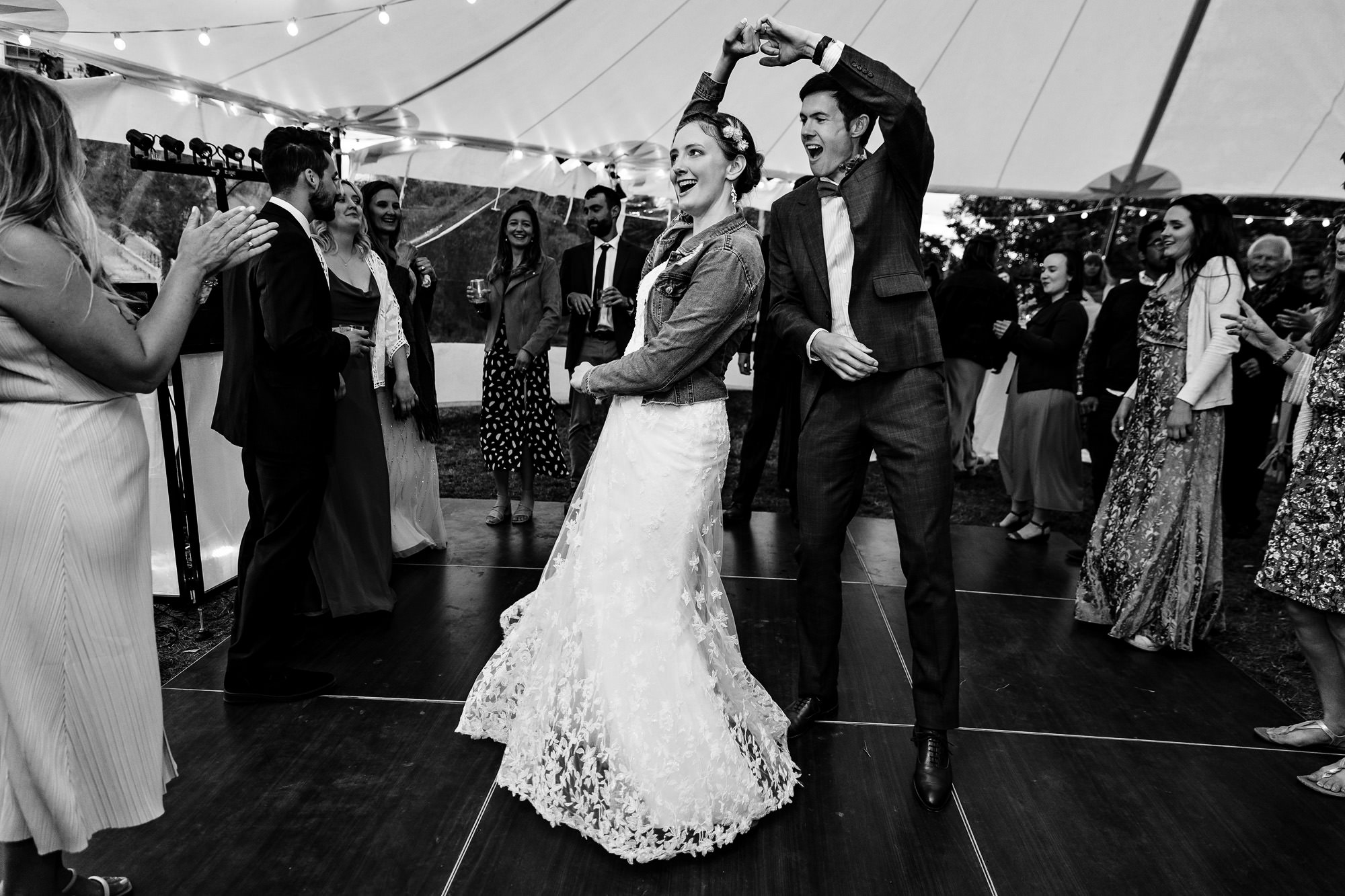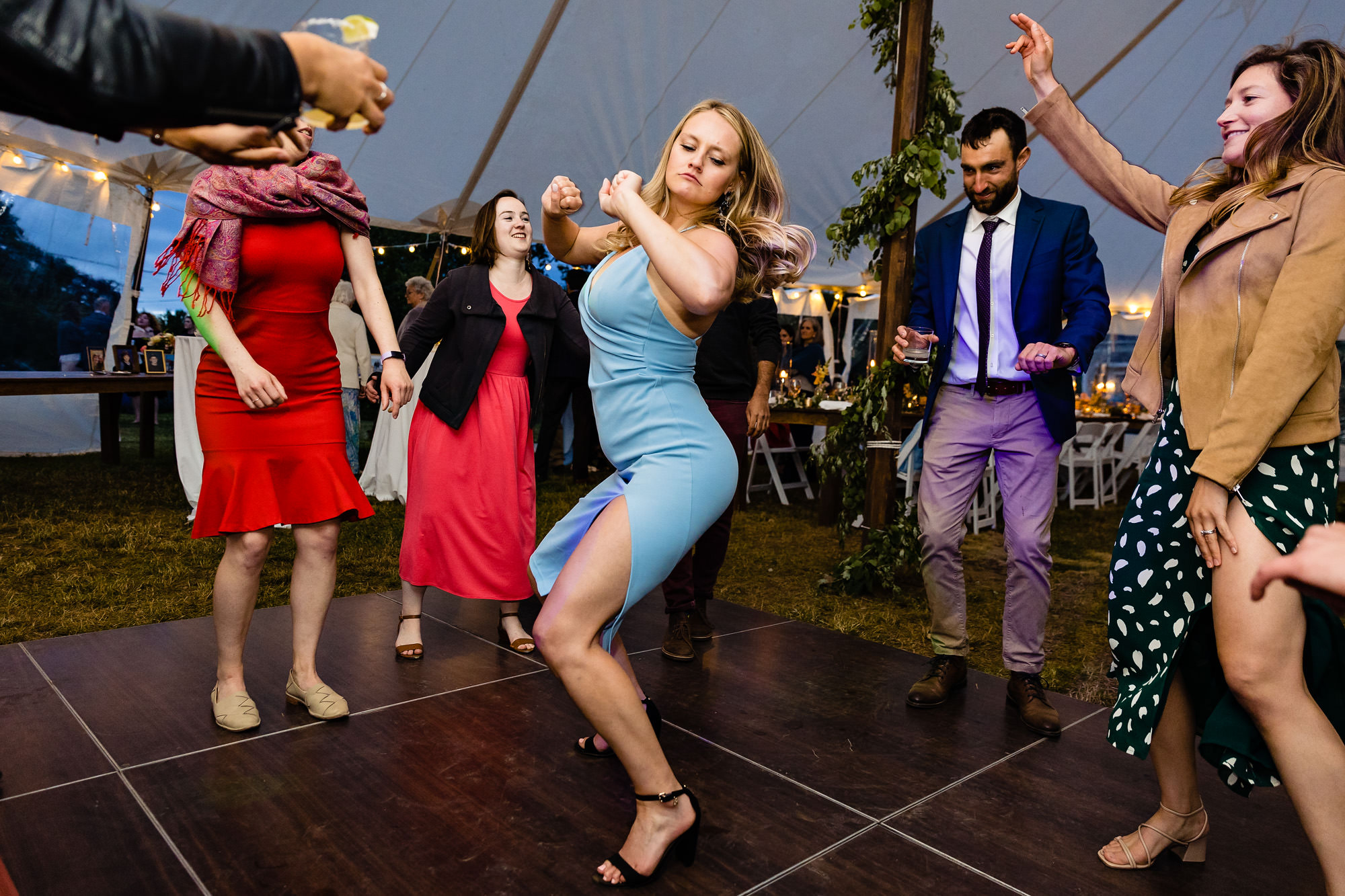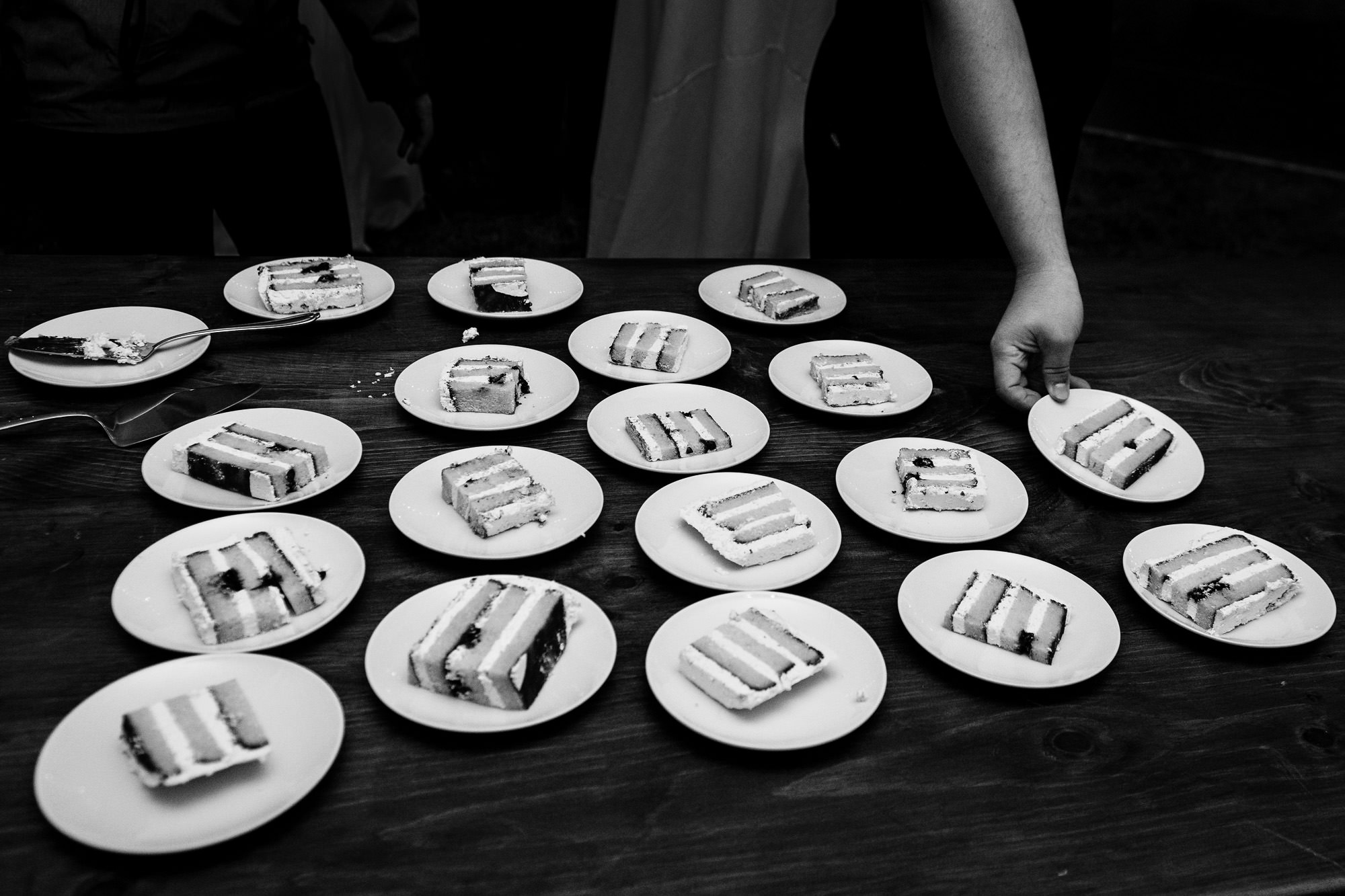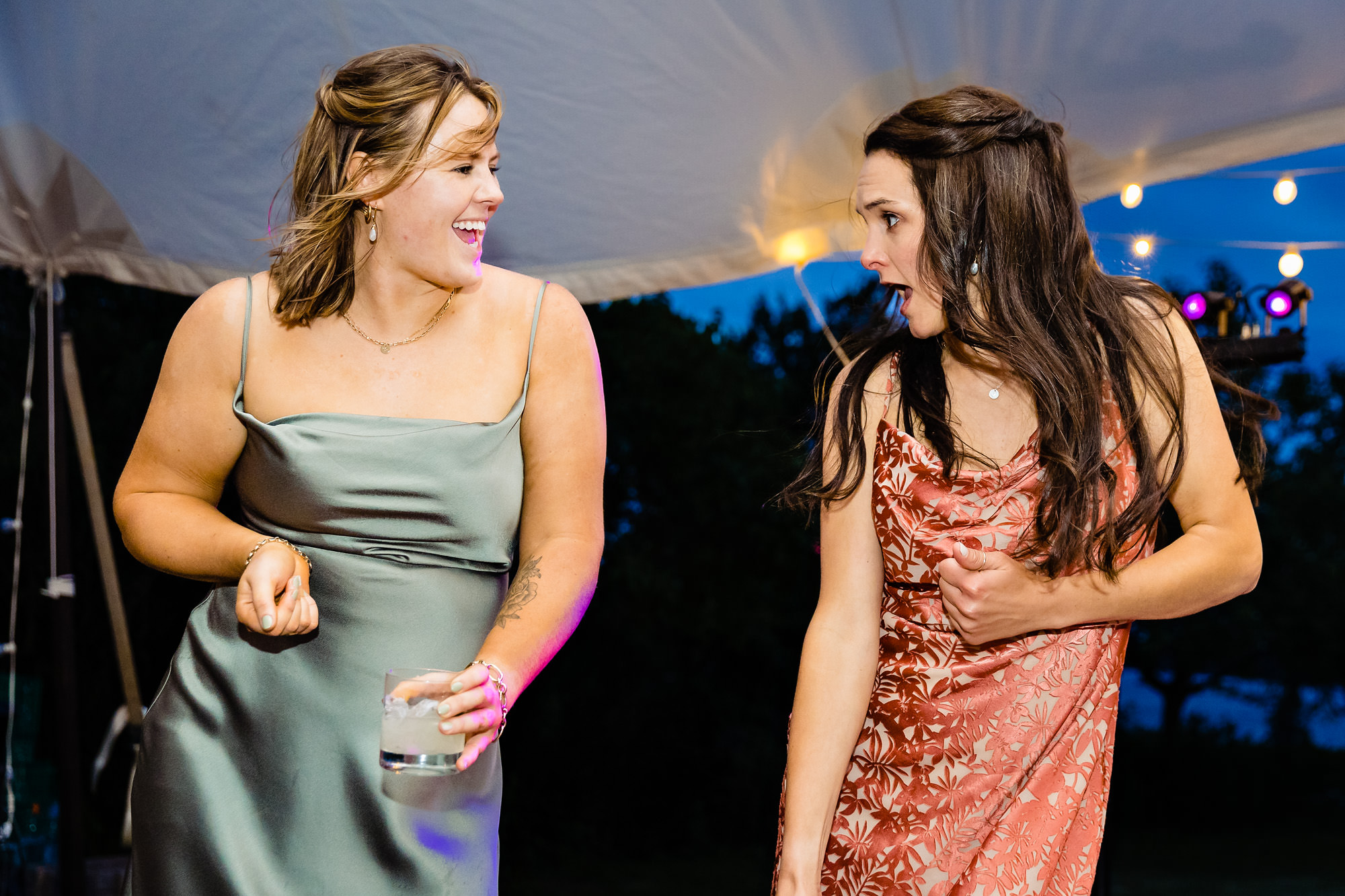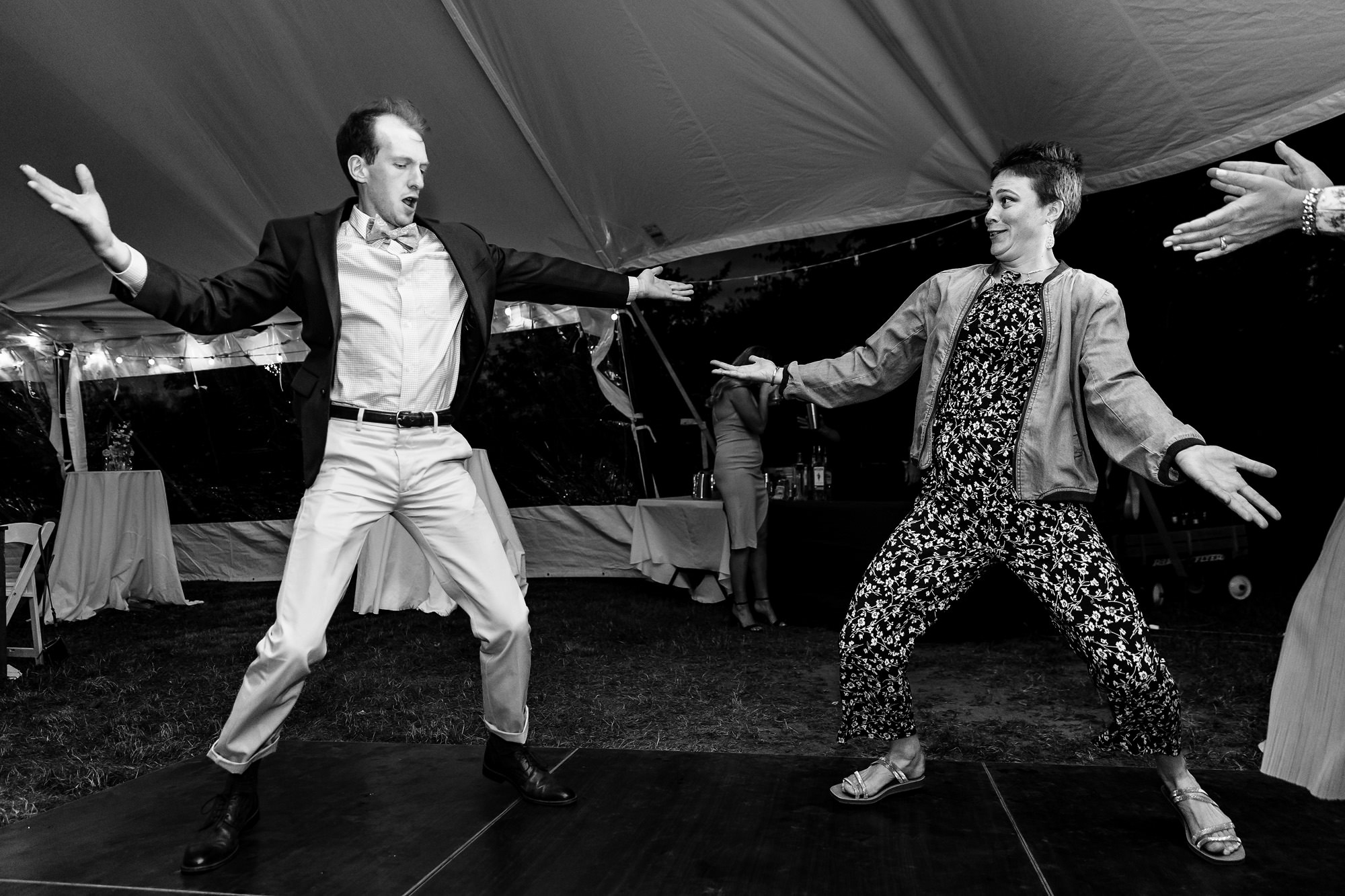 Vendor Team
Venue: Chebeague Island Inn
Ceremony: Family Residence
Planner: Abigail Worthing, Pinch me Planning
Photography: Kate Crabtree Photography
Second Photographer: Kelsey Kobik
Hair: Akari Beauty
Catering, cake: Chebeague Island Inn
Music: The Dapper Gents
Florals: Lost and Found Farm
Officiant: Carly, sister of Madison
Rentals: Savvy Event Rental
Stationery: HannahMade Design
Transportation: Chebeague Island Transportation, Foggs Water Taxi