I met Alfia and Leo through Tanya and Abe's Lincolnville Maine wedding, whose wedding I photographed this summer.  Alfia and Leo are already married, but had cancelled their celebration when Alfia's mom, who lives in Russia, couldn't make the trek to the US for various reasons.  They had planned to renew their vows for a few years but hadn't gotten around to it until this year, when they decided that Alfia would finally don a white gown and Leo a suit so that their parents could see them symbolically commit to one another.
I trekked down to Boston for the day to capture their vow renewal ceremony and to wander around the Boston Public Garden and Beacon Hill for some portraits, and had an excellent time with the pair. But I'll share more about our time together as the post progresses!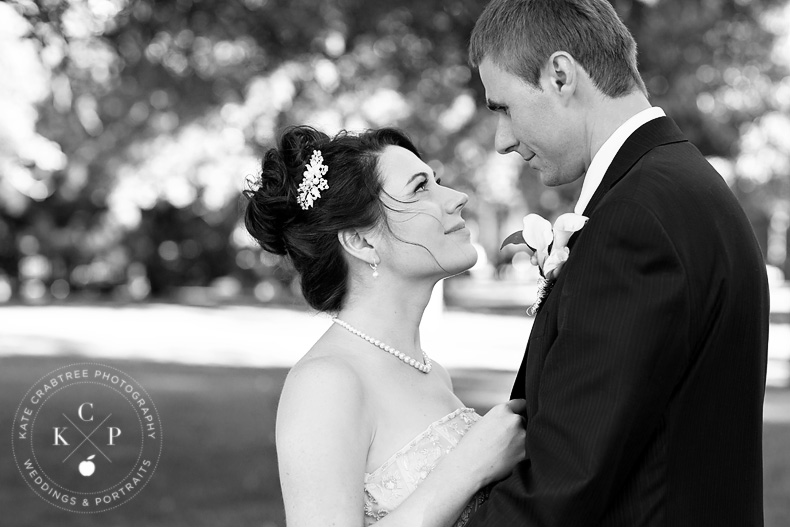 We started our day at The College Club of Boston, a picturesque bed and breakfast that was a perfect getting ready space.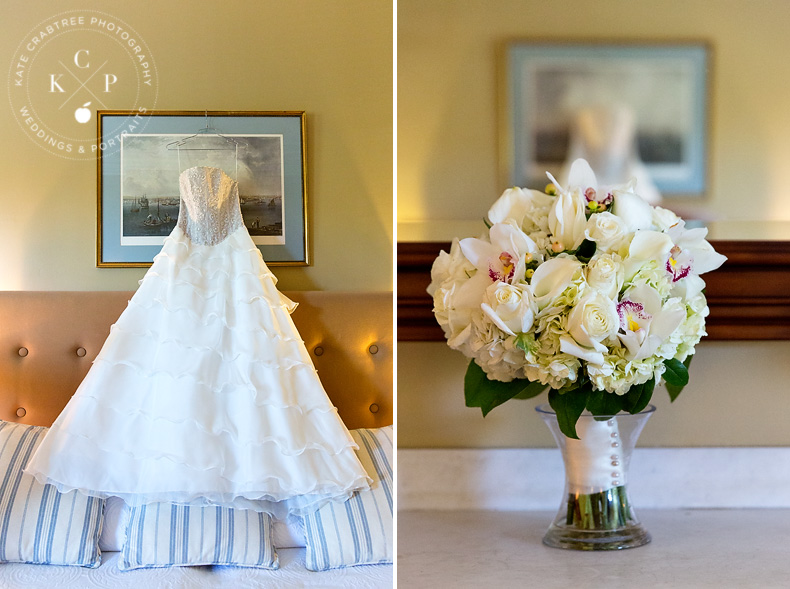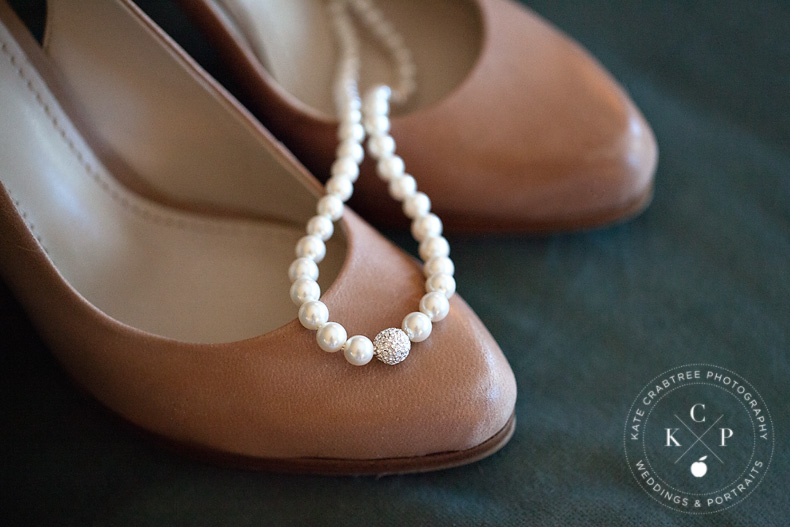 Makeup and hair was done by Noel Mackinnon, who did an exceptional job, and whom I wholeheartedly recommend to any Boston brides!  Alfia looked perfect all day.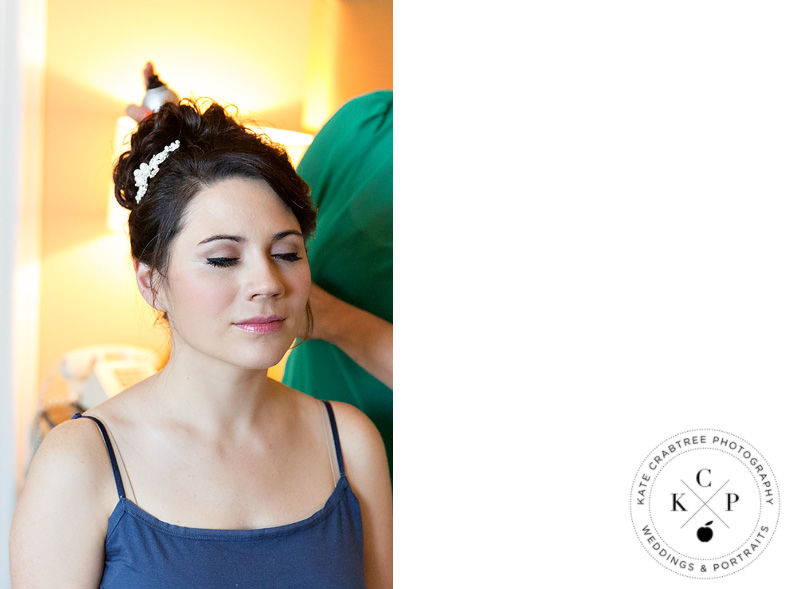 Alfia was so excited to get into her dress, and kept asking, "is it time yet?" She quite literally leaped onto the bed when I told her that it was a good time to begin getting dressed.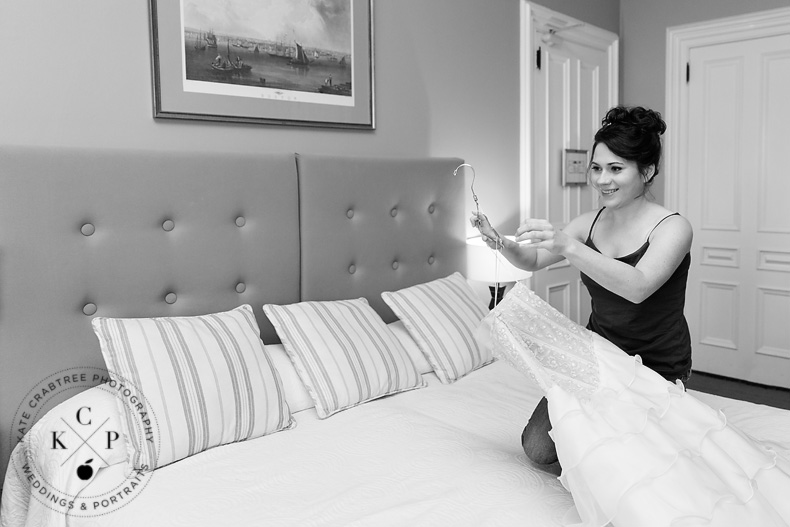 I always love the moment when everyone discusses the best method of getting into the dress while avoiding ruining hair and makeup. :)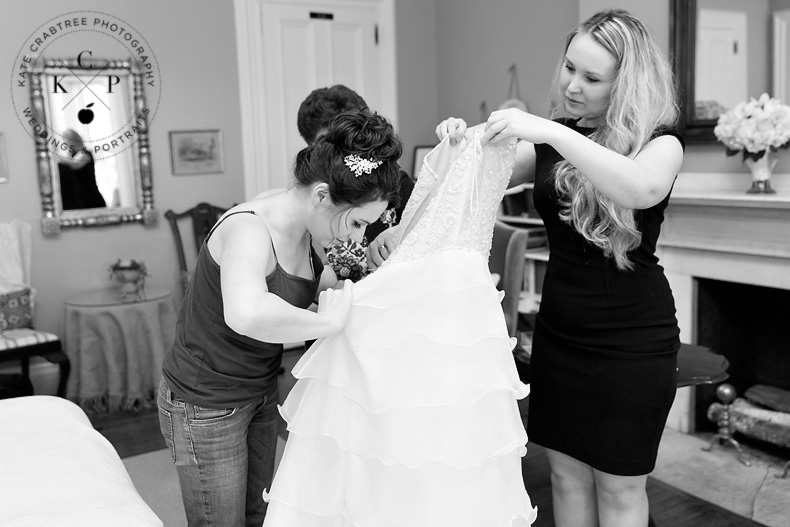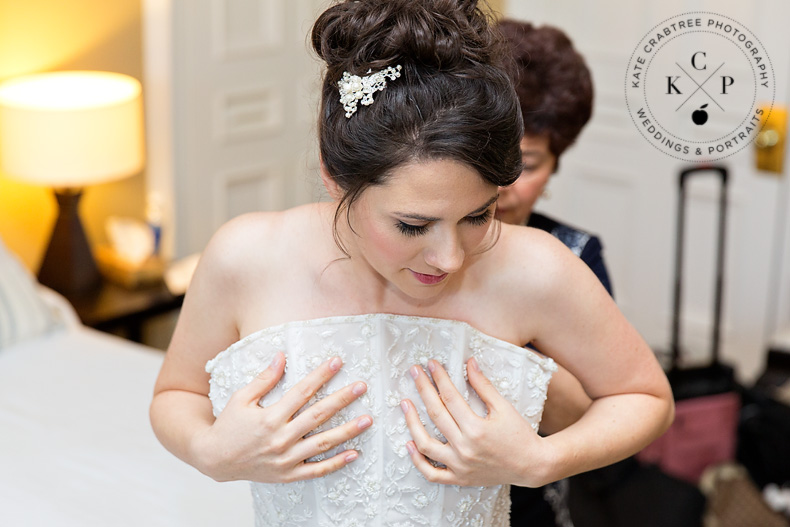 We were accompanied by Alfia's mom and Rada, who were a lot of help as Alfia prepared.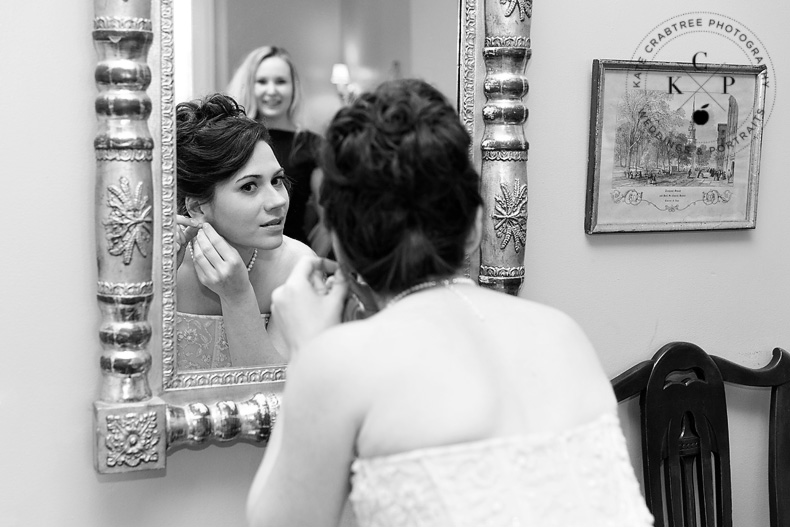 Alfia had rented a room in The College Club of Boston just in case the weather was poor, so we took a few photos in there. Love the one on the right of Alfia and her mom!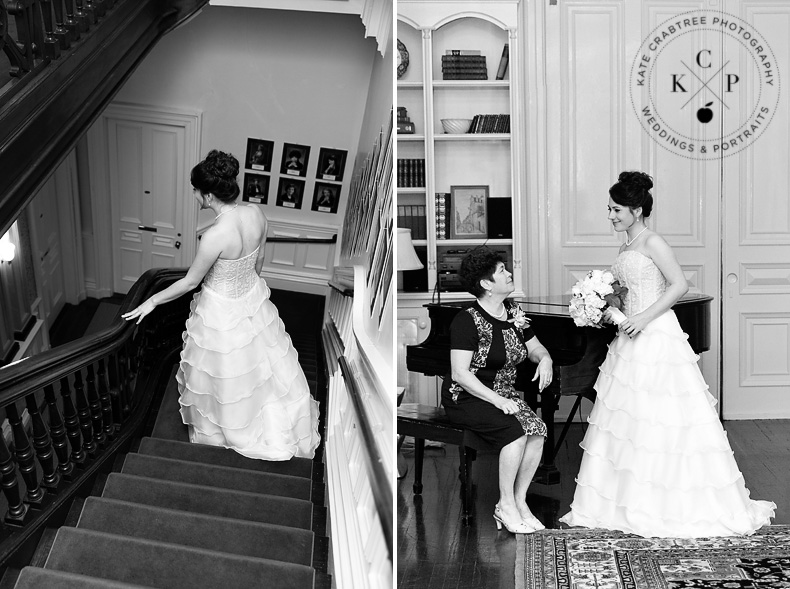 There were huge mirrors and windows, and they made my heart sing!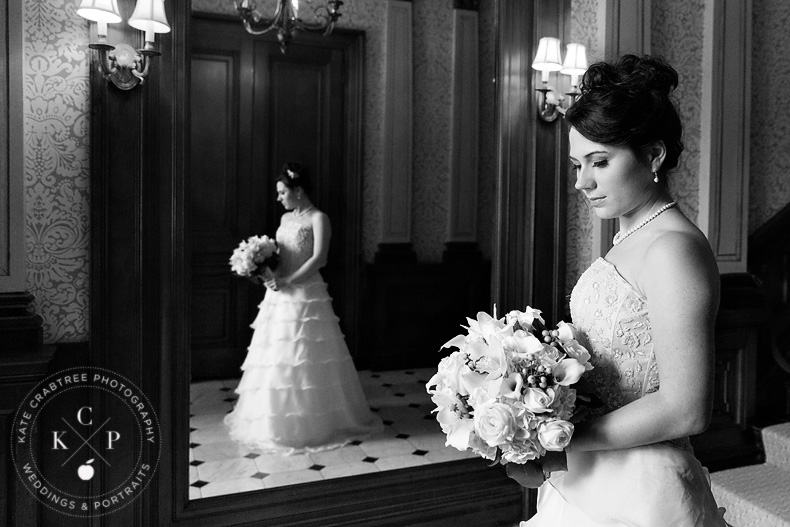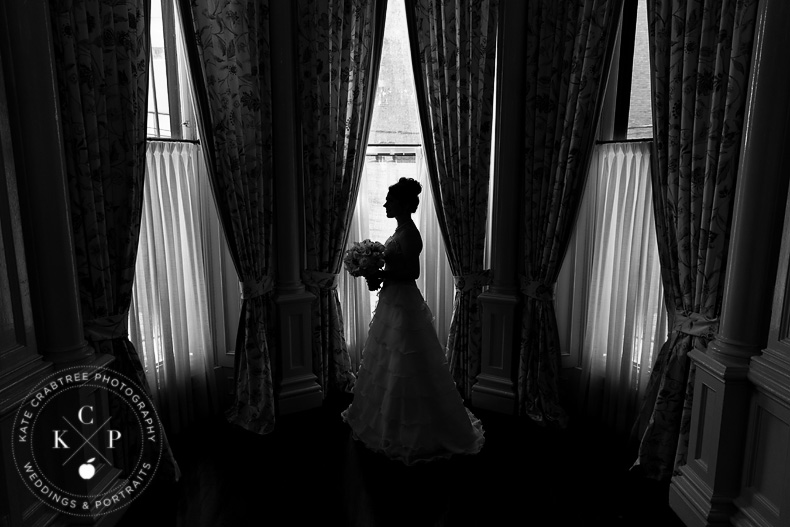 We began our trek to the Boston Public Garden, and to buy some time (we were running a bit early) we took some portraits outside.
I went ahead of Alfia to ensure I was ready to go at the ceremony site in the Boston Public Garden, but before I knew it, her and her mother were walking quite speedily towards us. Alfia was clearly determined to start her big day!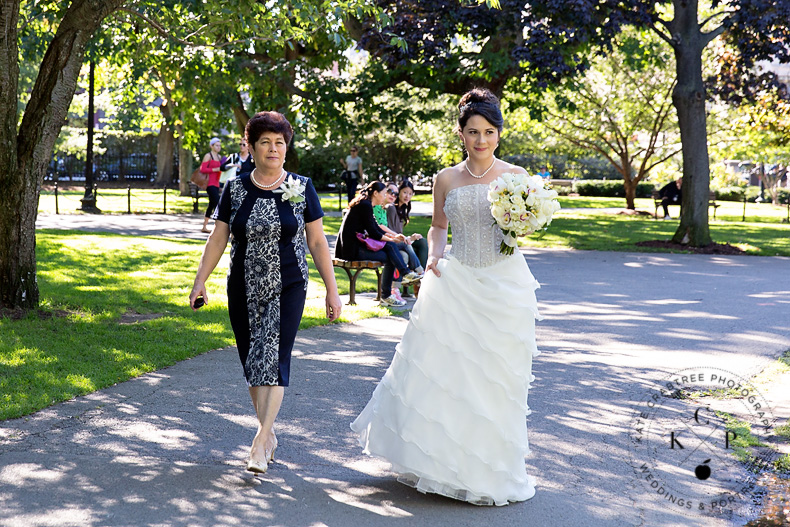 Leo was there, ready to go (and looking quite dreamily at Alfia, I might add)!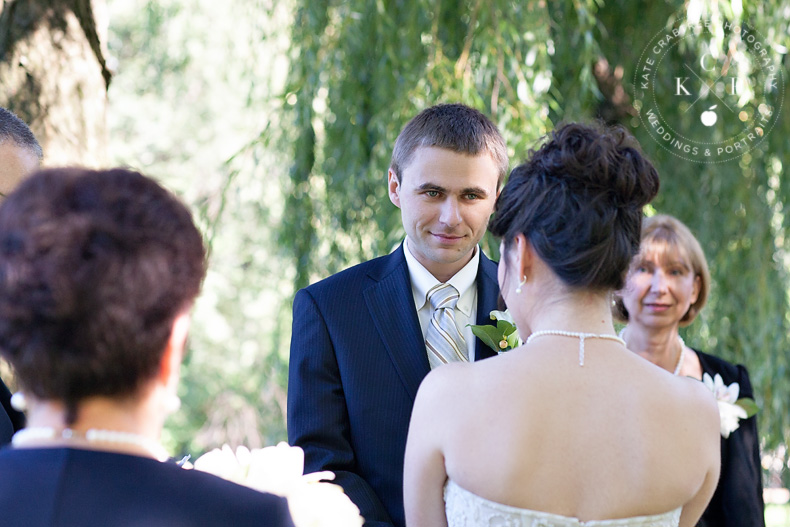 Sometimes, brides and grooms have some difficulty putting on the rings. Alfia had to help Leo a little :)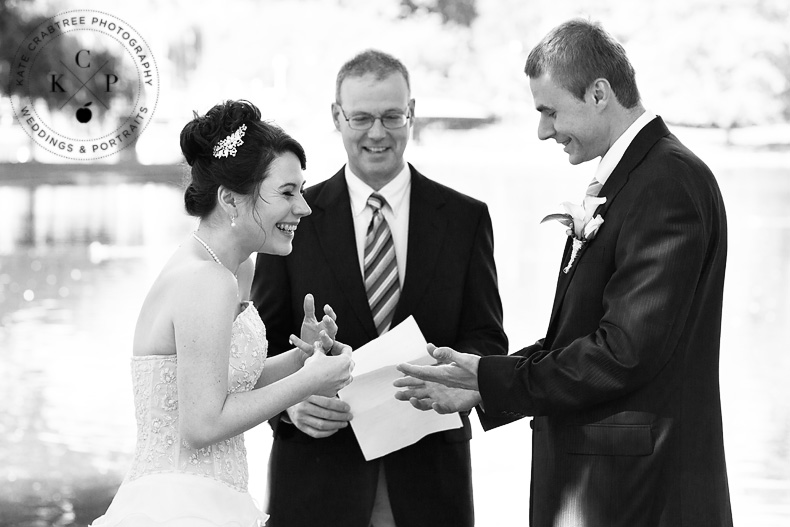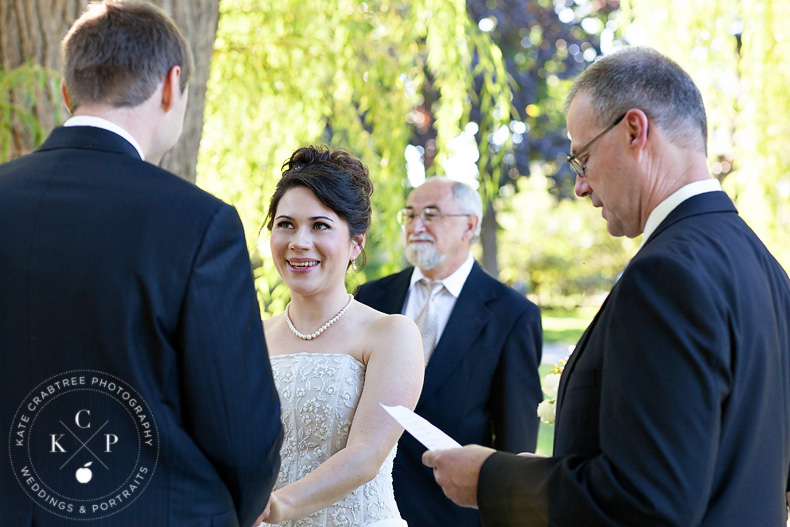 Even though they had already been married for several years, it was clear-- the ceremony still moved them.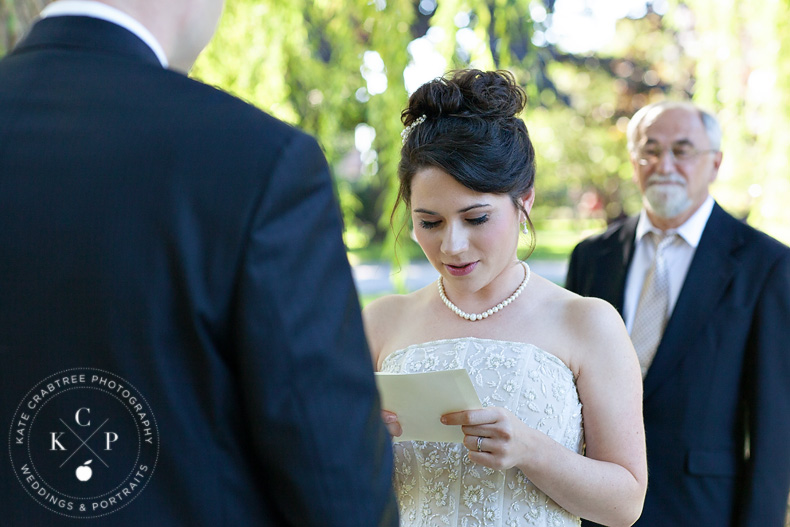 We took some photos with Alfia and Leo's guests (which was an easy affair, seeing as there were only 11 guests in attendance! What a lovely, intimate affair!) and we headed out to leisurely take some portraits around Boston.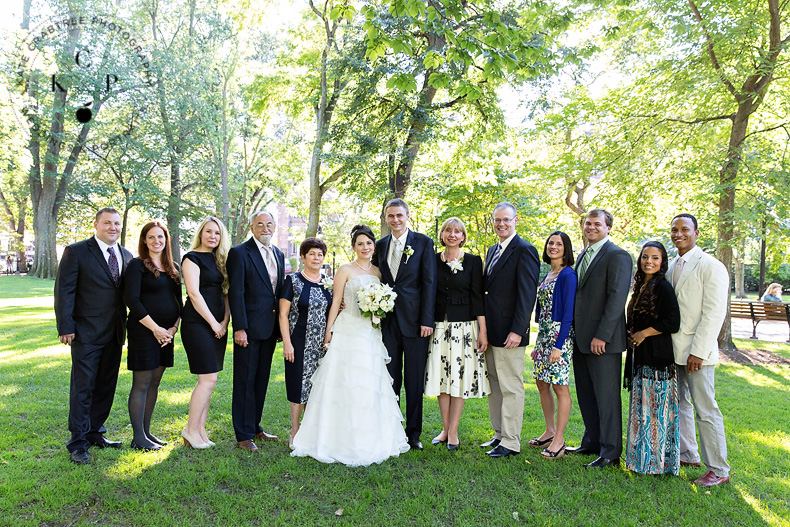 Recognize those two on the right? I had a quick moment to take a photo of them and chat, and told them how much I like their friends :).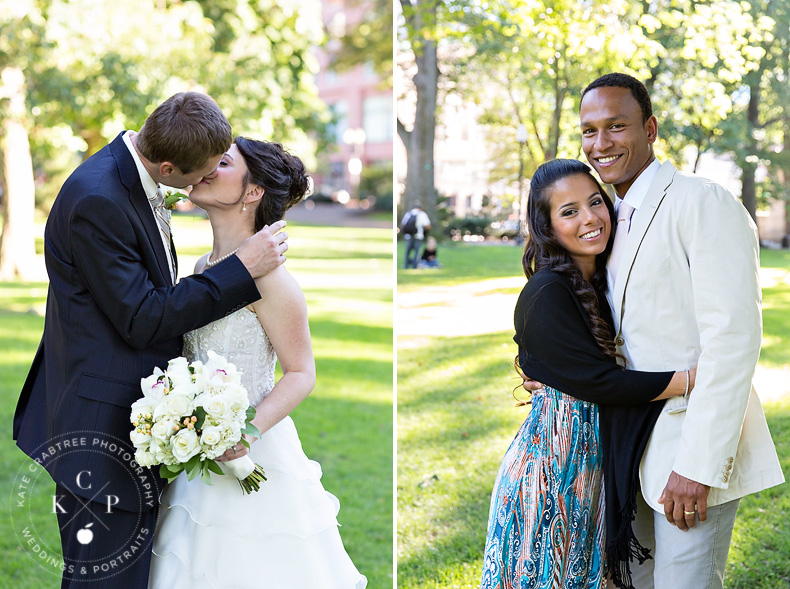 Gorgeous bouquet and boutonnieres by Corporate Daisy!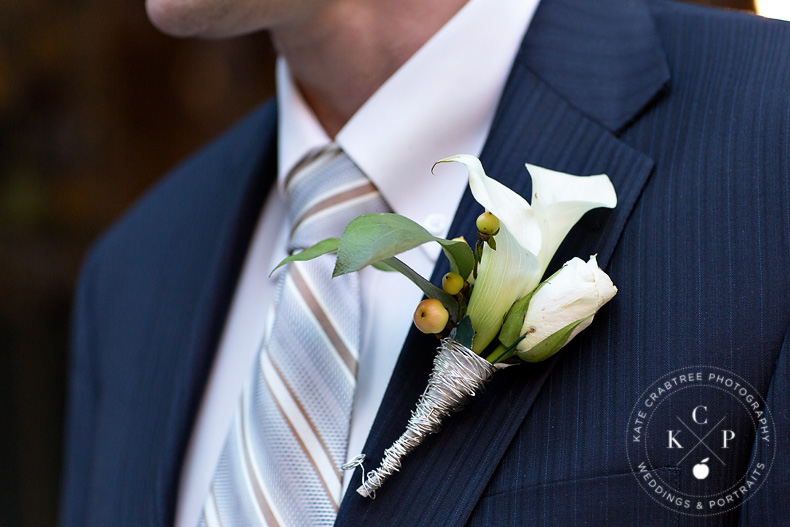 The Boston Public Garden was sunny, green, and warm for September, which is a plus when someone in your party is wearing a sleeveless gown :).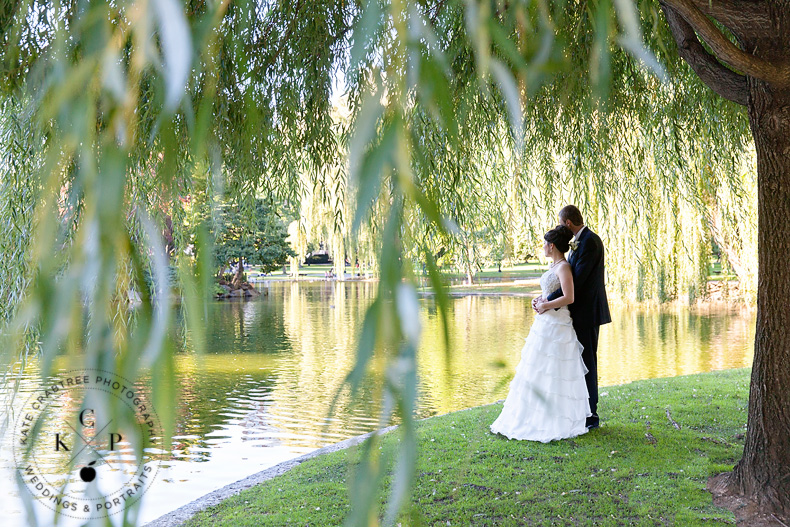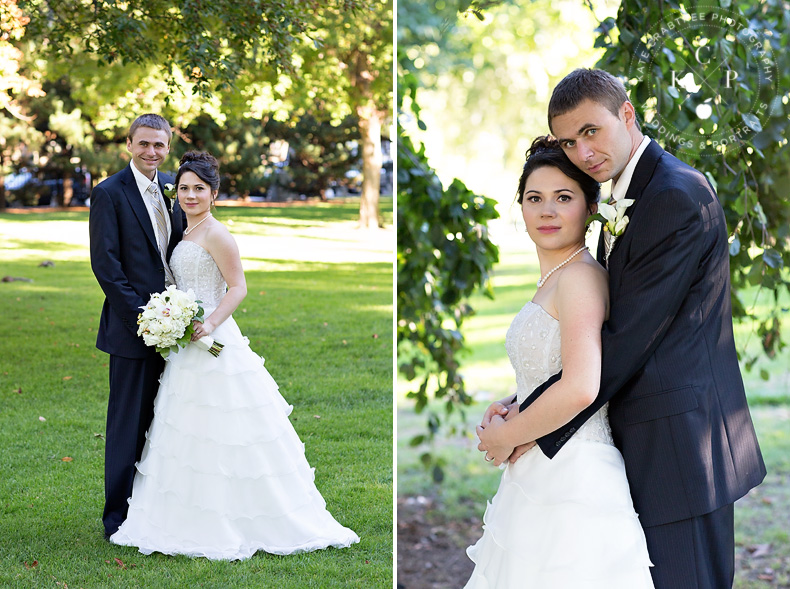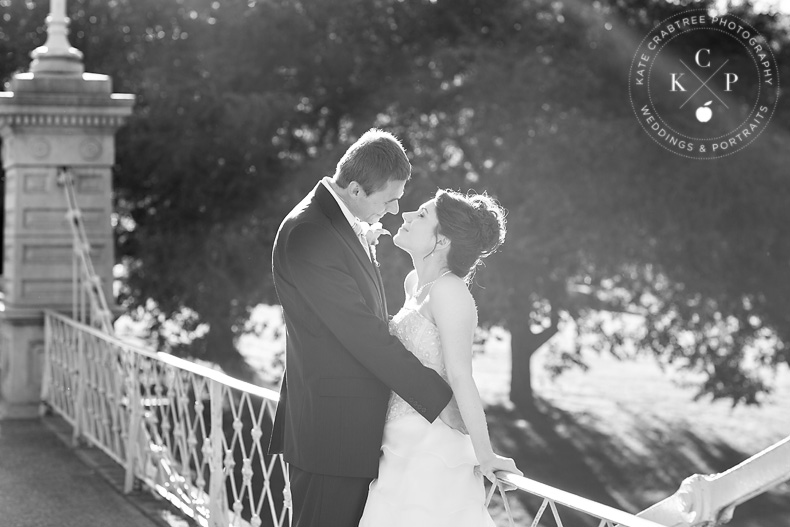 I asked these two to dance and Alfia and Leo started to laugh, which may have made me melt.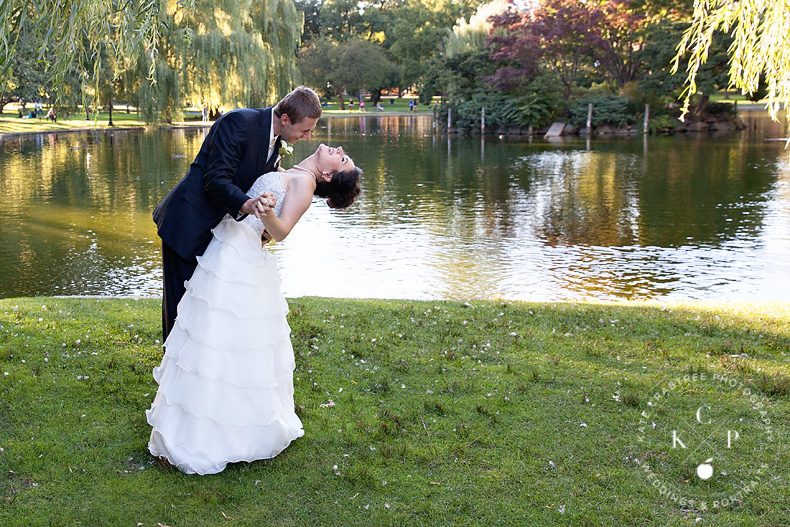 We then traveled to Beacon Hill, where we found a variety of different backdrops-- what a cool spot for portraits!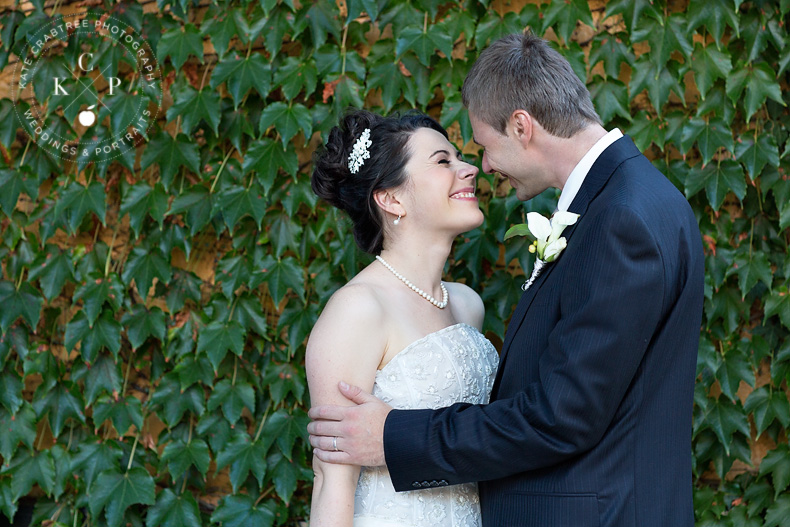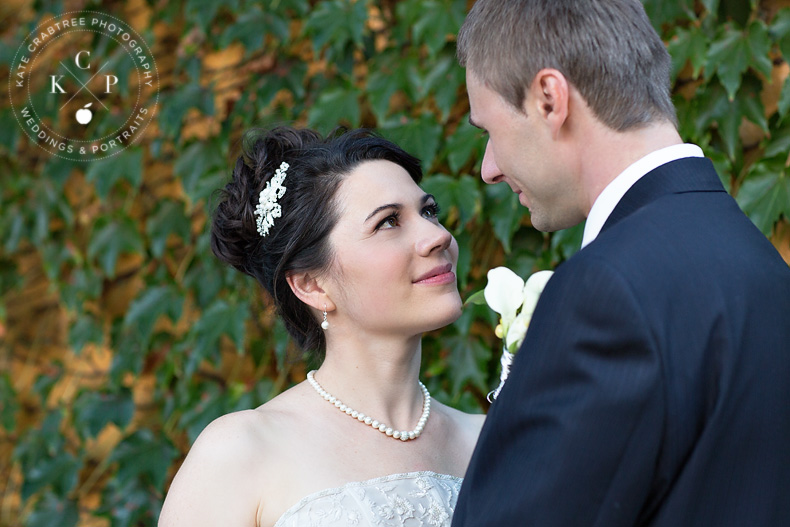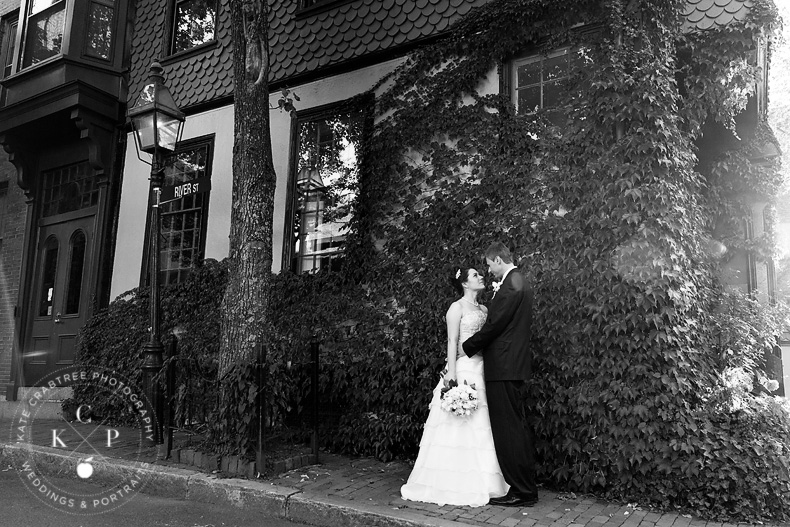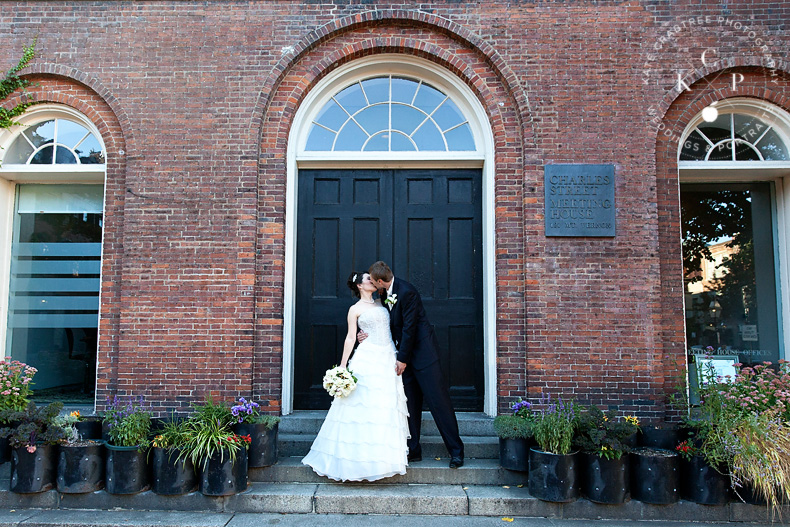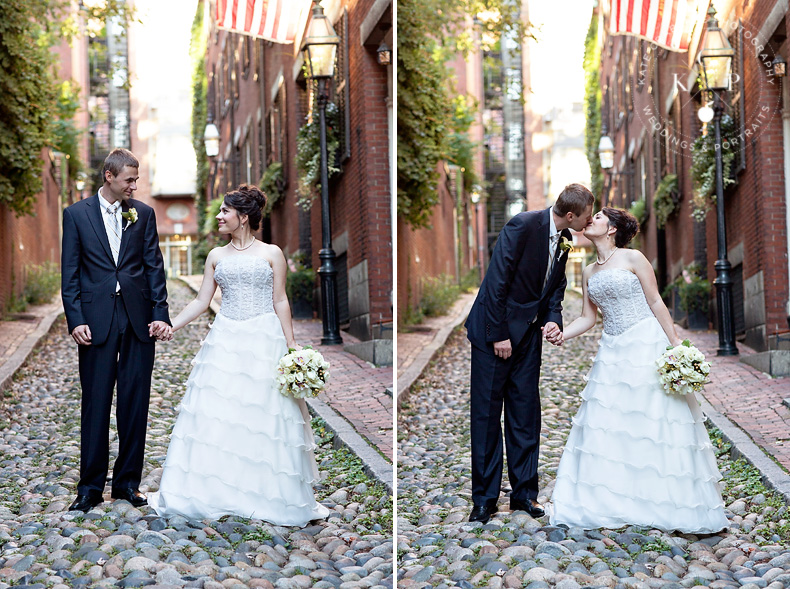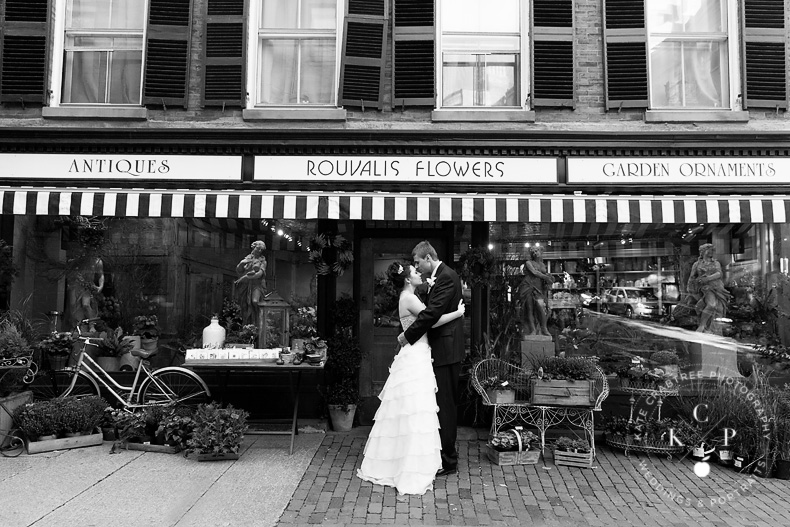 Afterwards, Alfia and Leo headed to Post 390 for their reception dinner with their friends and family, while I headed home. Thank you so much for inviting me to Boston-- I really enjoyed the time I spent with you two!
Getting ready location: The College Club of Boston
Ceremony location: Boston Public Garden
Makeup/hair: Noel McKinnon, Makeup 2 Die 4
Florist: Corporate Daisy
Reception: Post 390
Dress Shop: Filene's Basement
Suit: Calvin Klein