What do you do when you wake up on your wedding day and discover your wedding day forecast had shifted from periodic rain.. to all day rain? Many couples would panic, but Maura and Derek were cool as cucumbers and happy as could be as they took on their rainy day Boothbay Harbor wedding. While it was likely not what they expected, they still faced the day with sunny optimism, and it seemed clear to me that their happiness warmed the hearts of their loved ones, and it became clear- the rain was a bugbear, sure, but it didn't really matter in the long run.
Luckily, their wedding took place mostly inside- the pair had opted for a ceremony at the Wilson Memorial Chapel (which Mark Glovin officiated, and whom I highly recommend), and an indoor reception at the beautiful and scenic Linekin Bay Resort. We still opted for outdoor portraits at a nearby cove, which we photographed as speedily as possible, and a private boat right to their party. Despite some destroyed umbrellas (the weather was no joke!), Maura and Derek happily made their way into Linekin Bay Resort, where guests ran over to hug and greet them.
The rest of the evening was spent inside, where loving toasts from Maura and Derek's brothers, as well as Maura's father, were shared. Once dinner was finished guests departed for the lodge, where the dance floor was crowded and energetic. Ties were tied around heads, fake games of jump rope were played, and The Waiters got everyone on their feet, hands in the air.
If I learned anything from Maura and Derek's wedding, it's that positive energy can make a rainy day seem like nothing. Thank you for the good vibes, Maura and Derek! Here are a few of my favorites from our time together.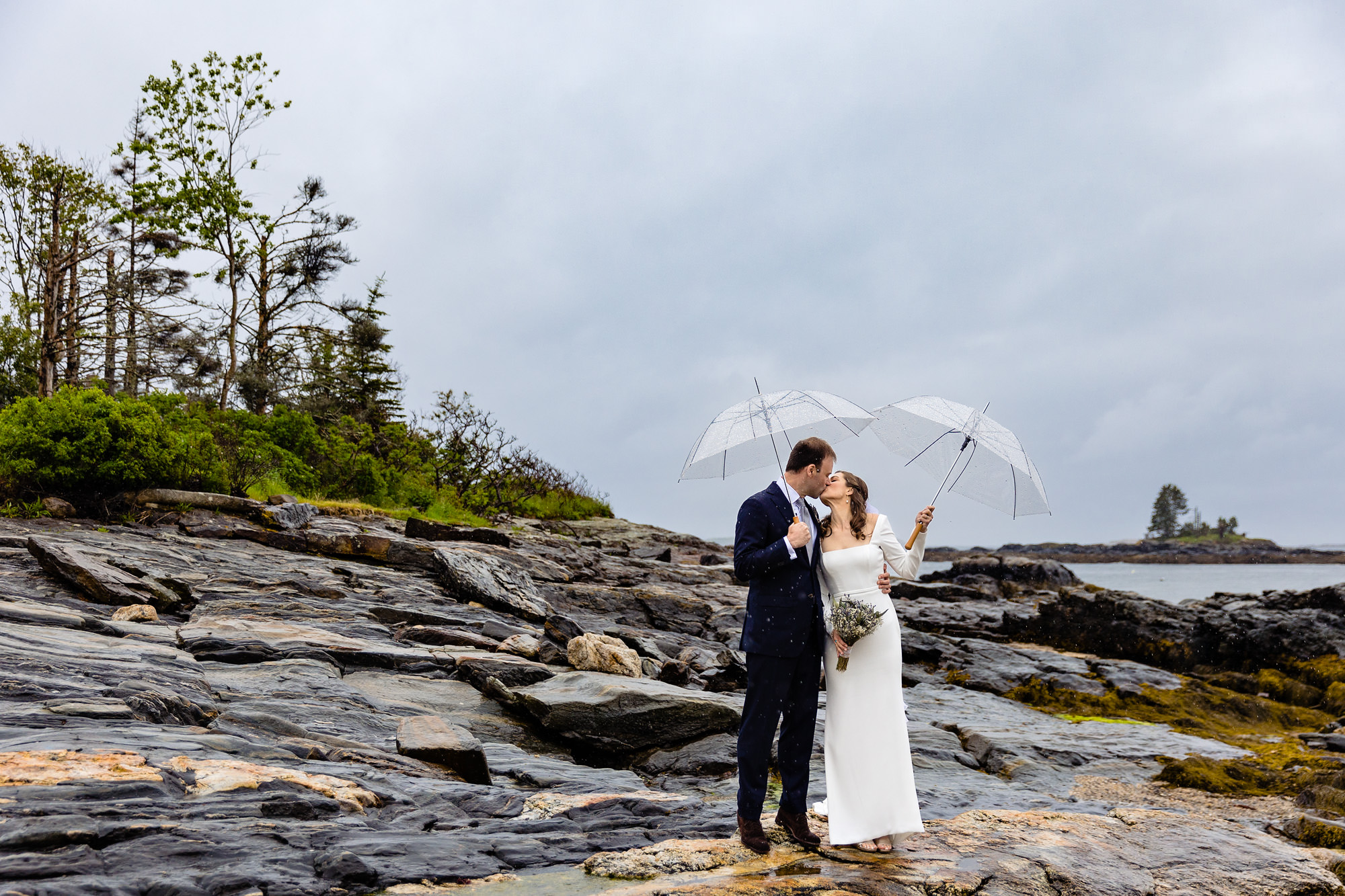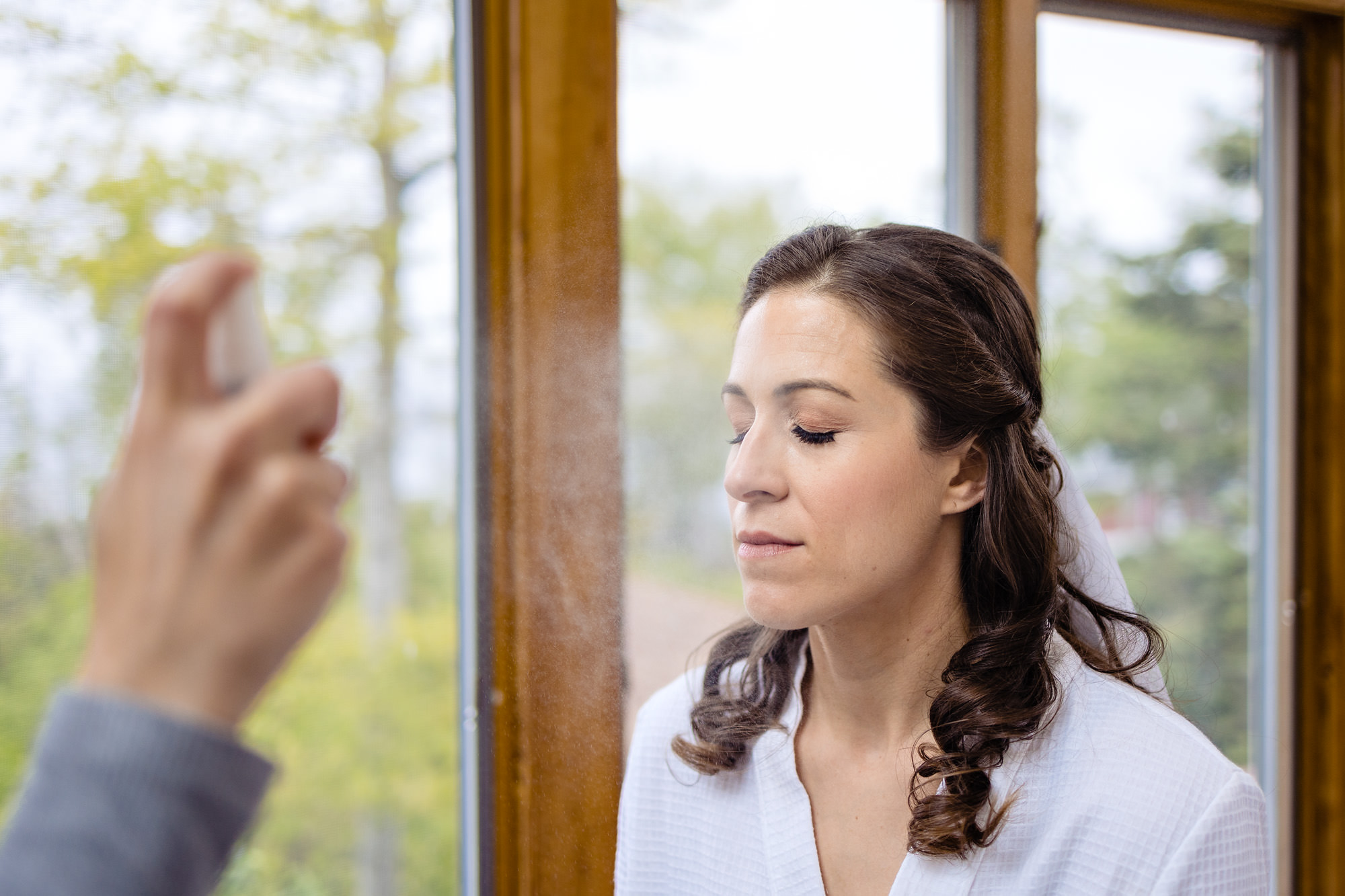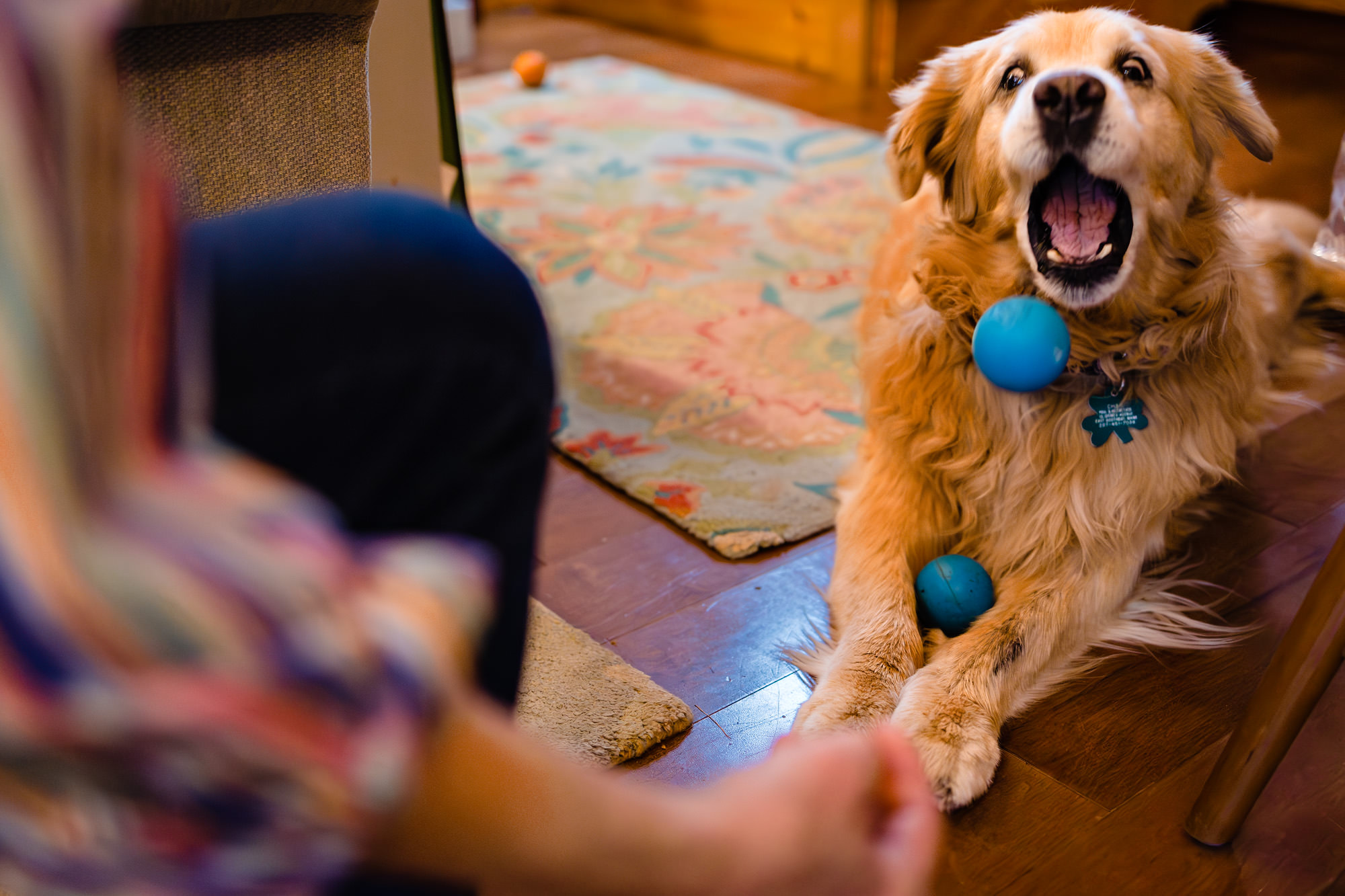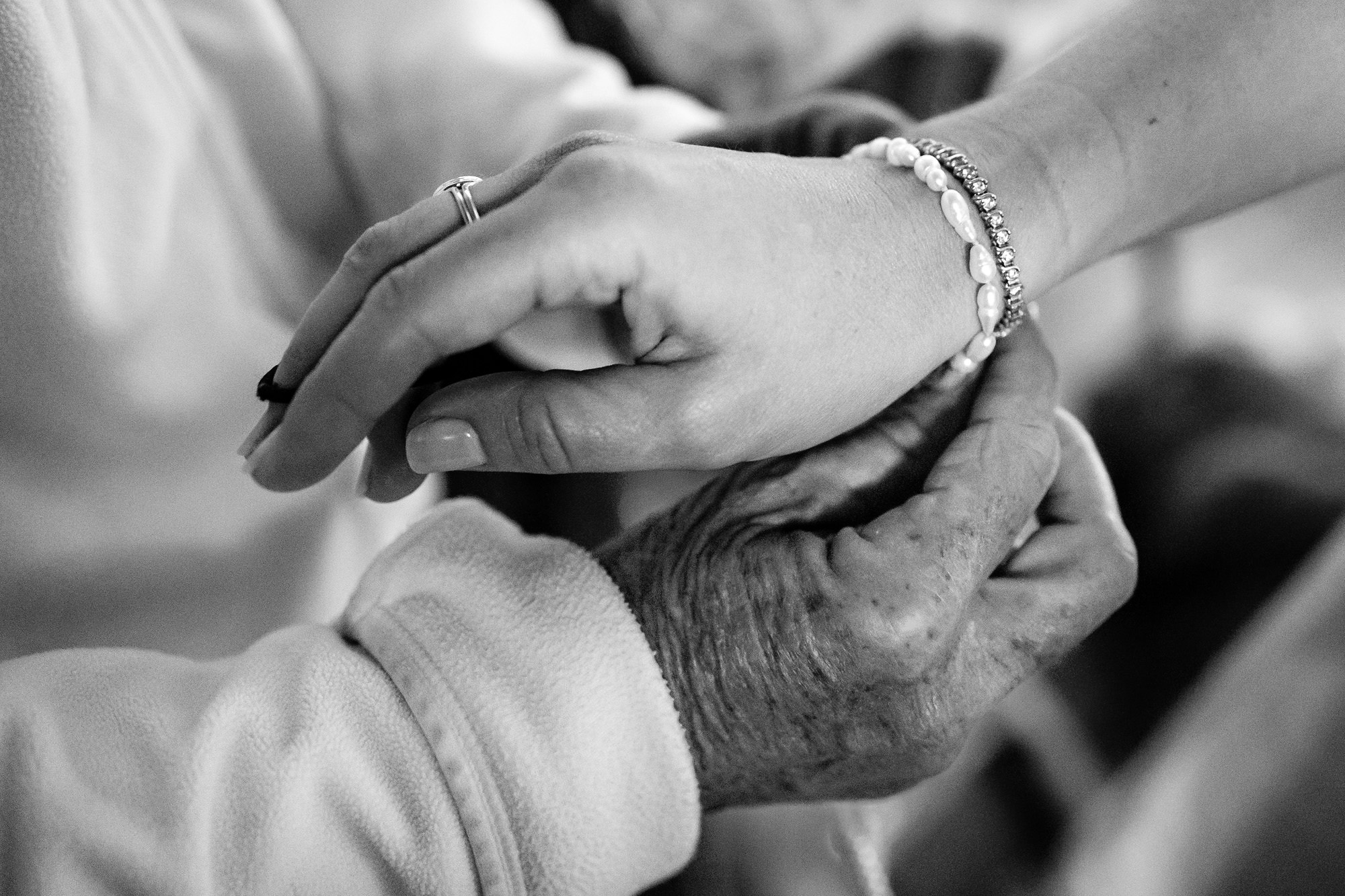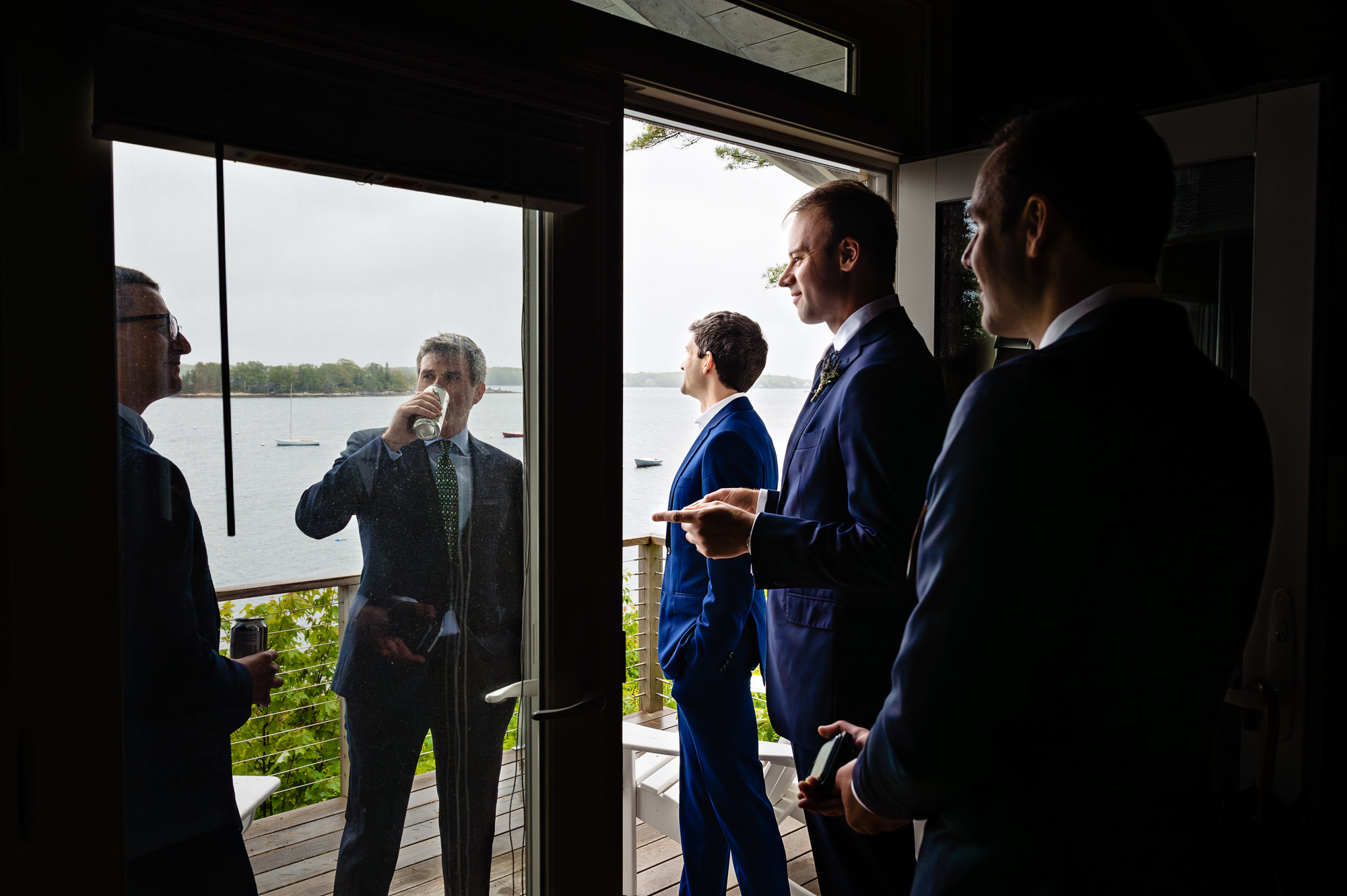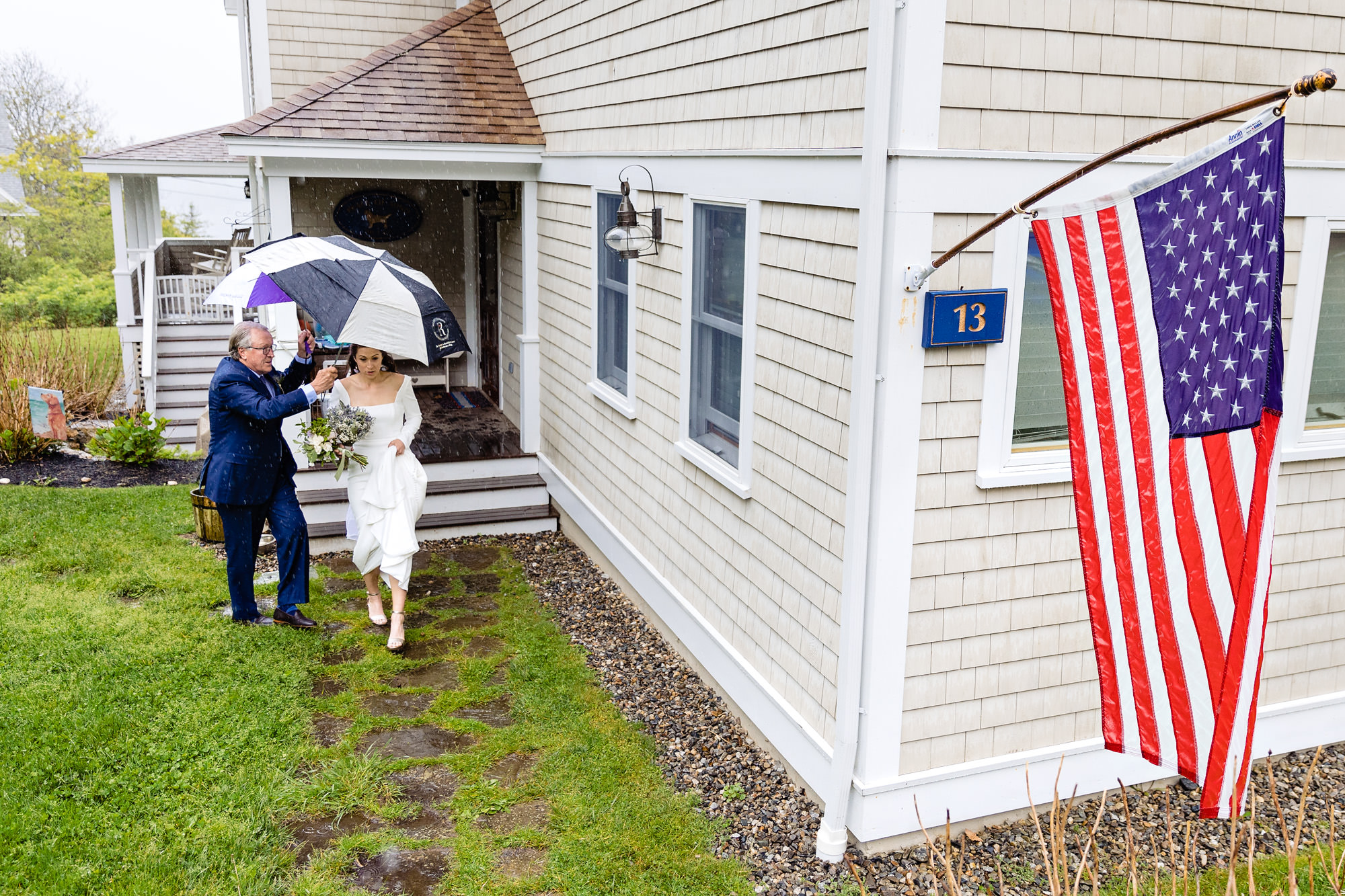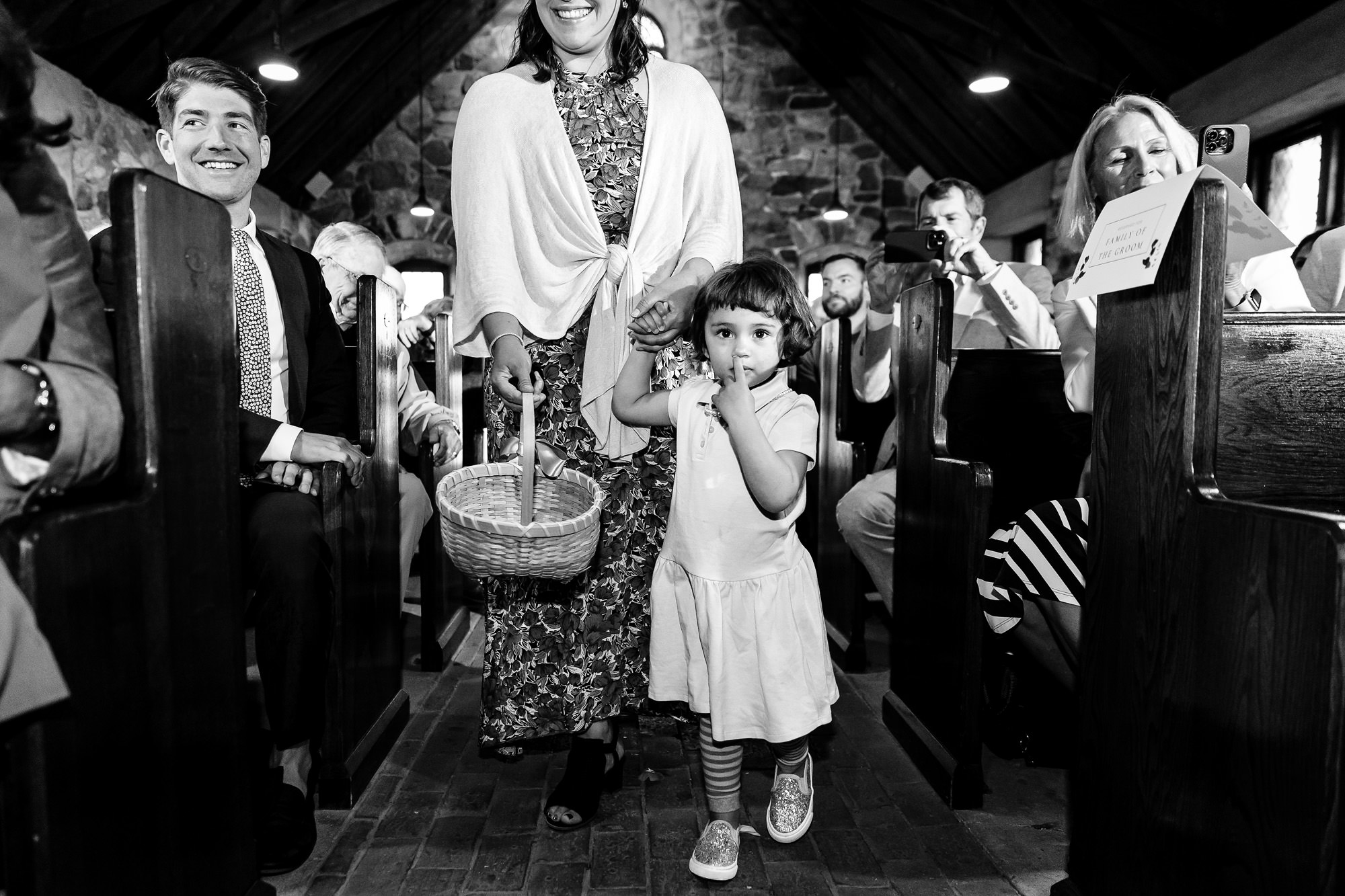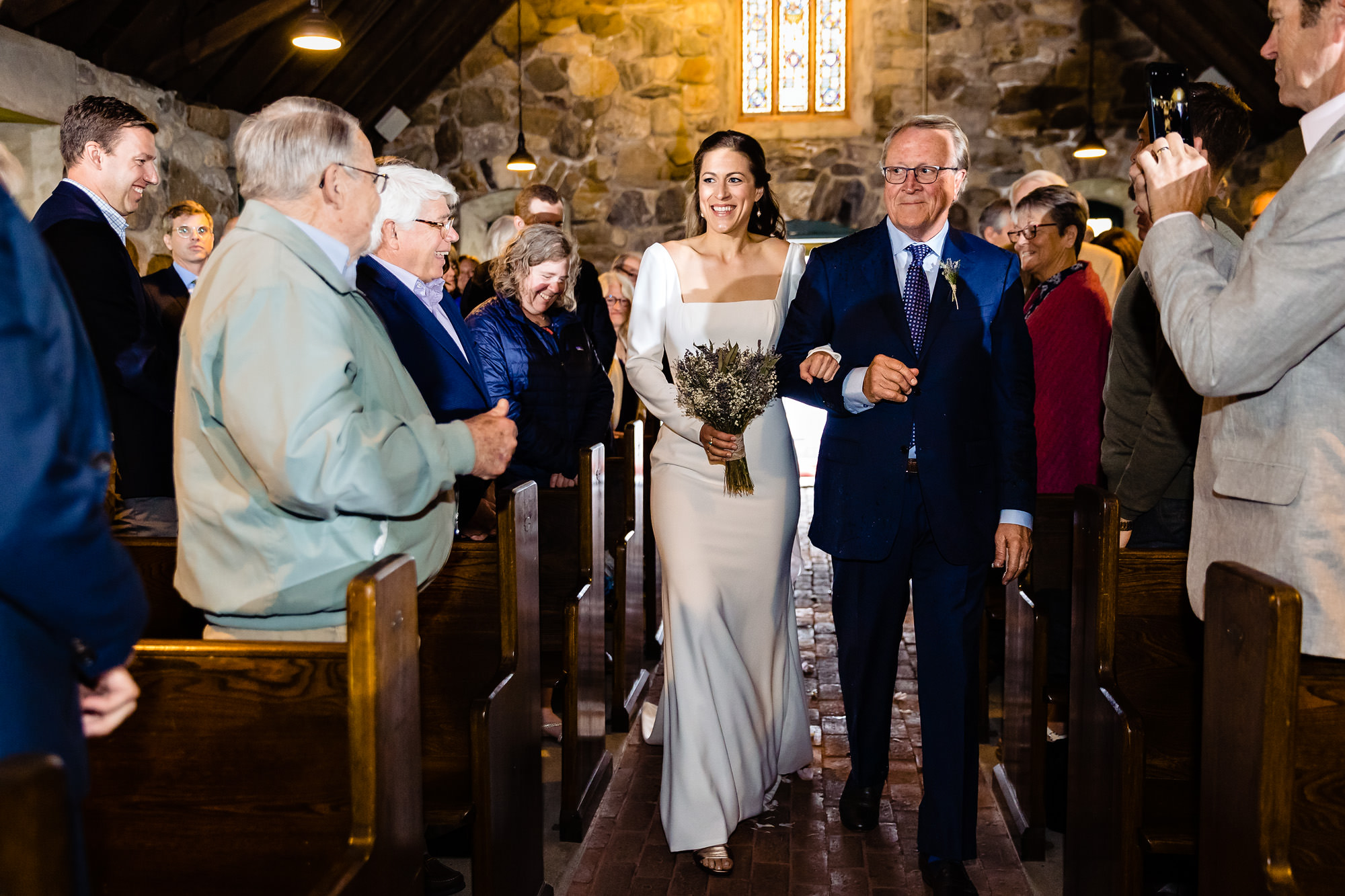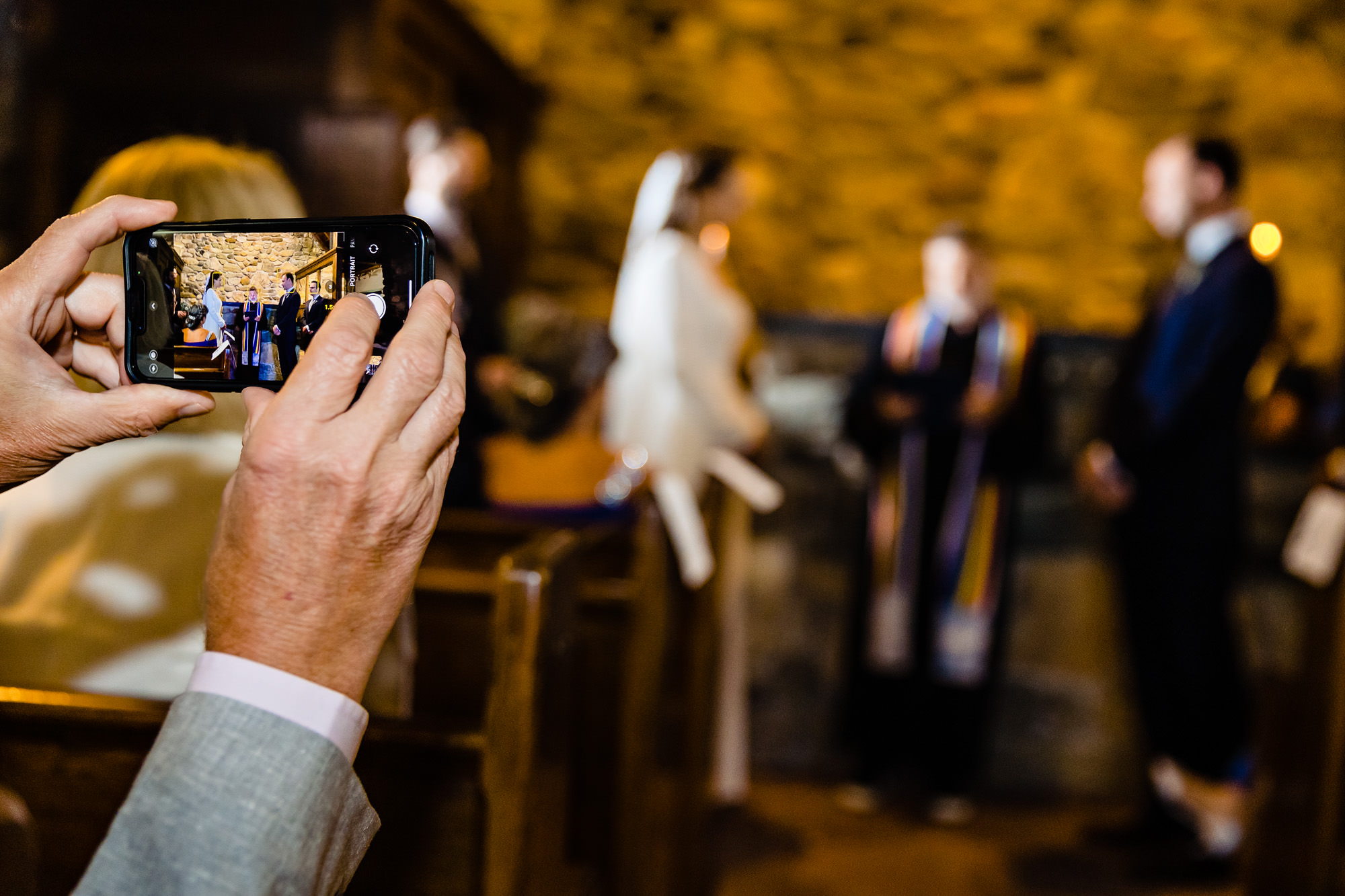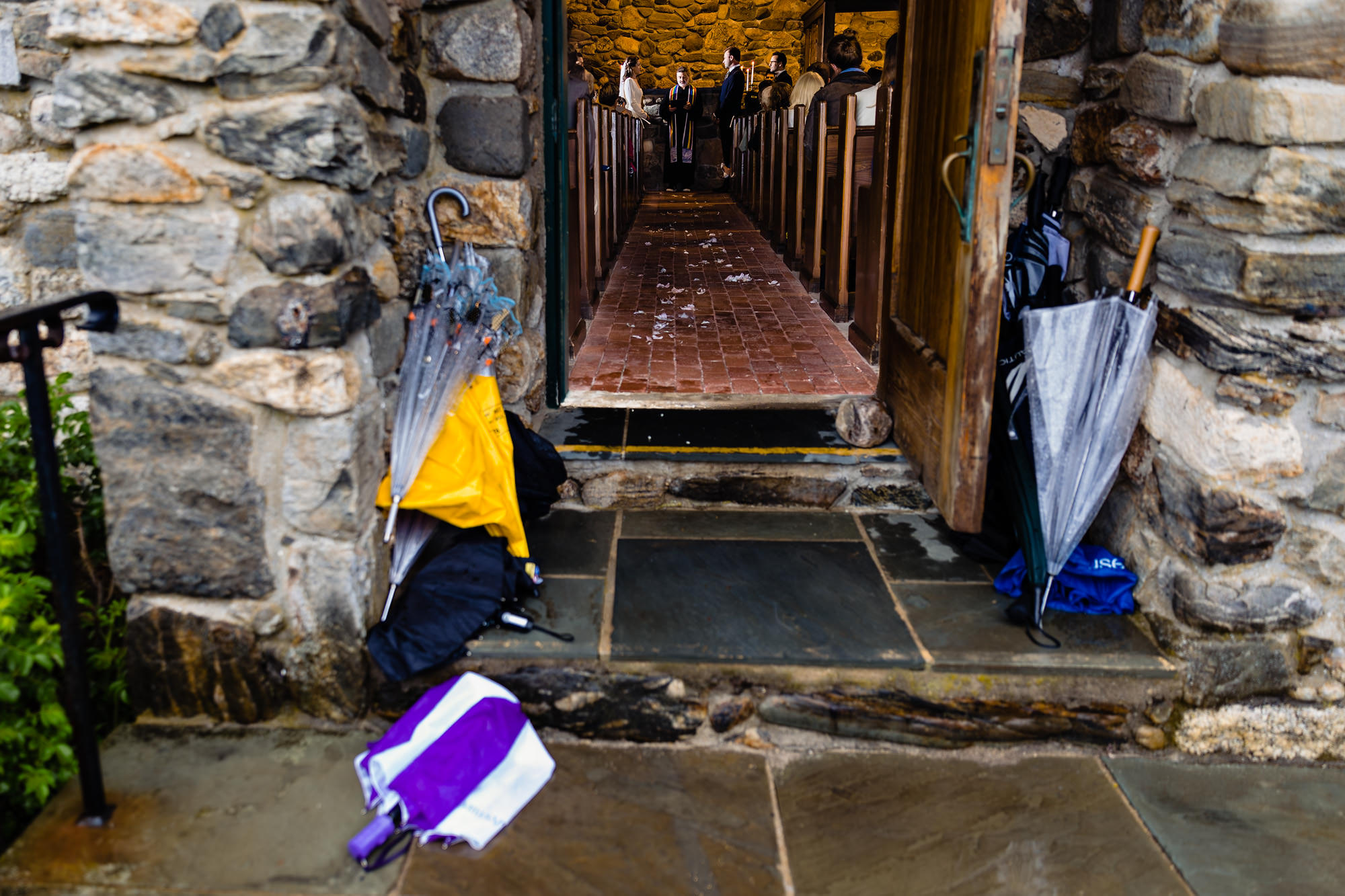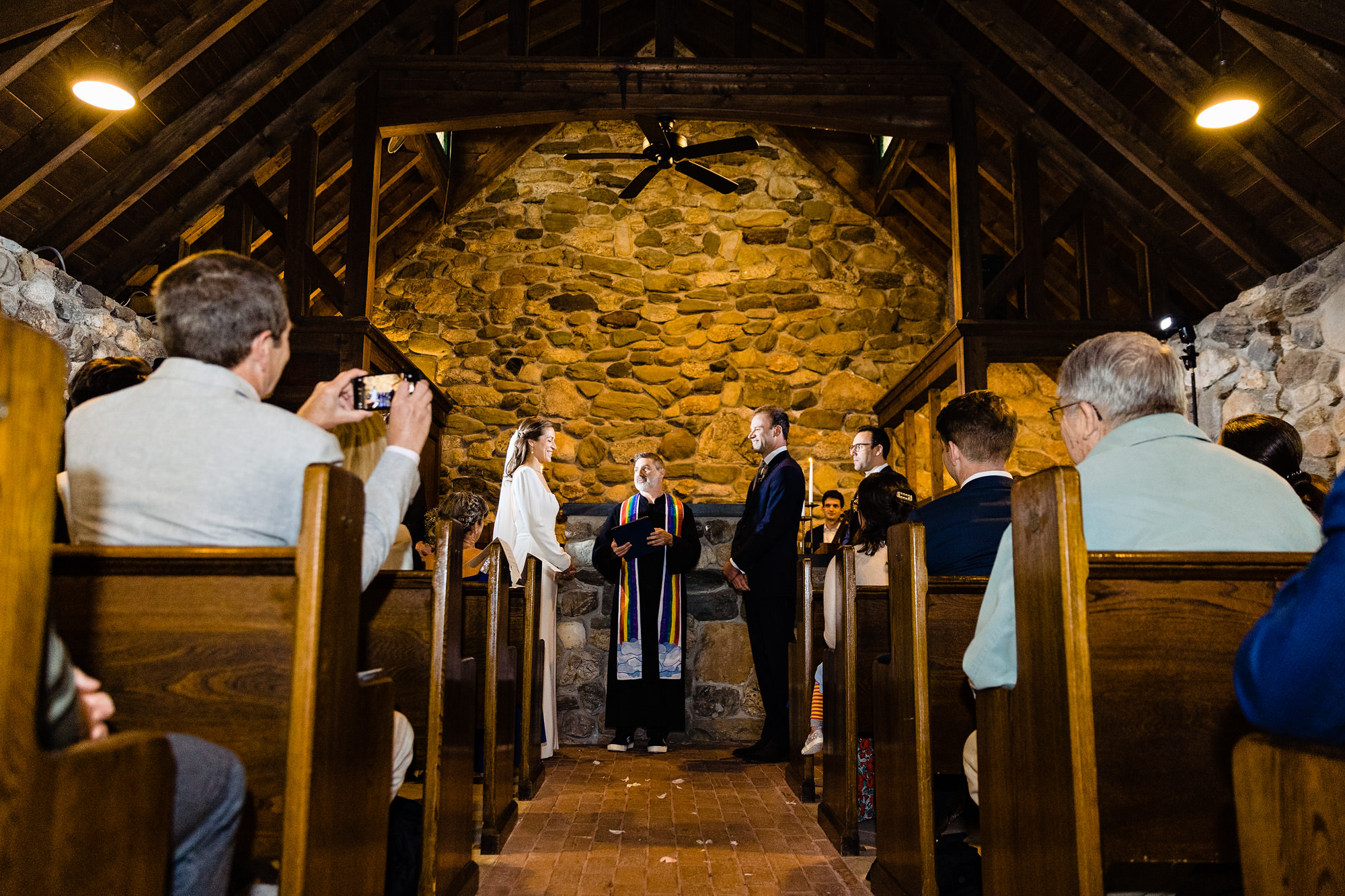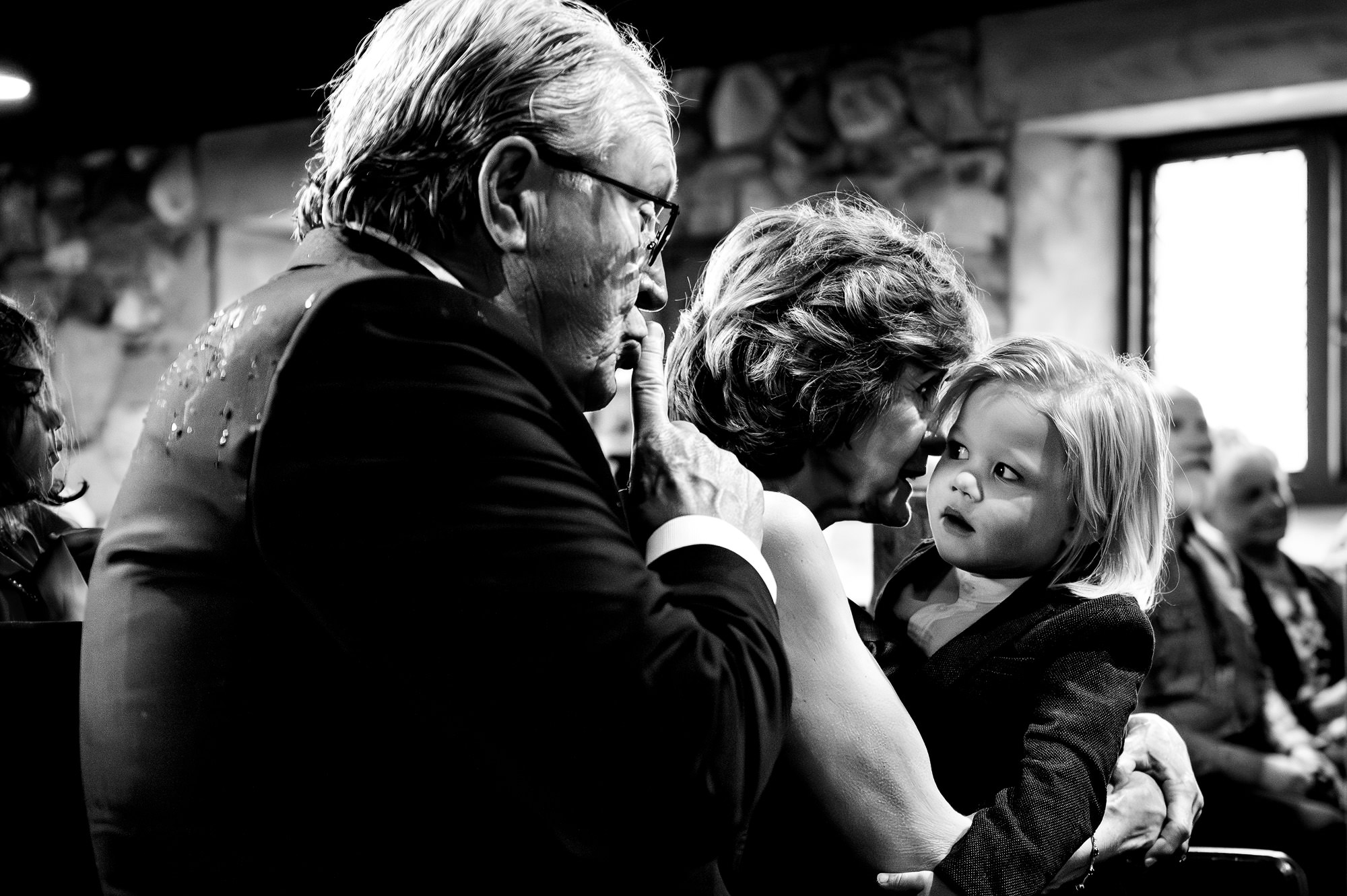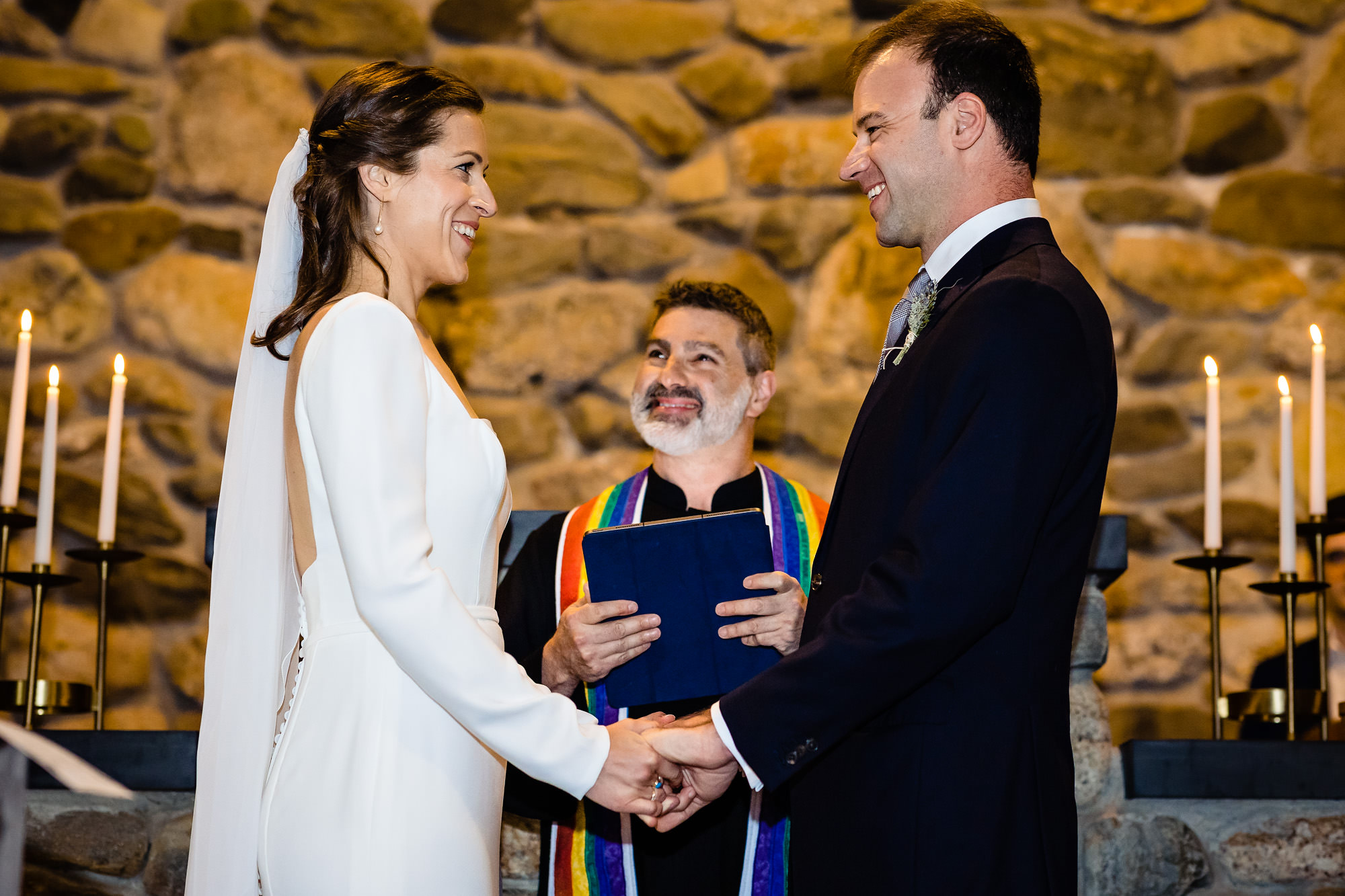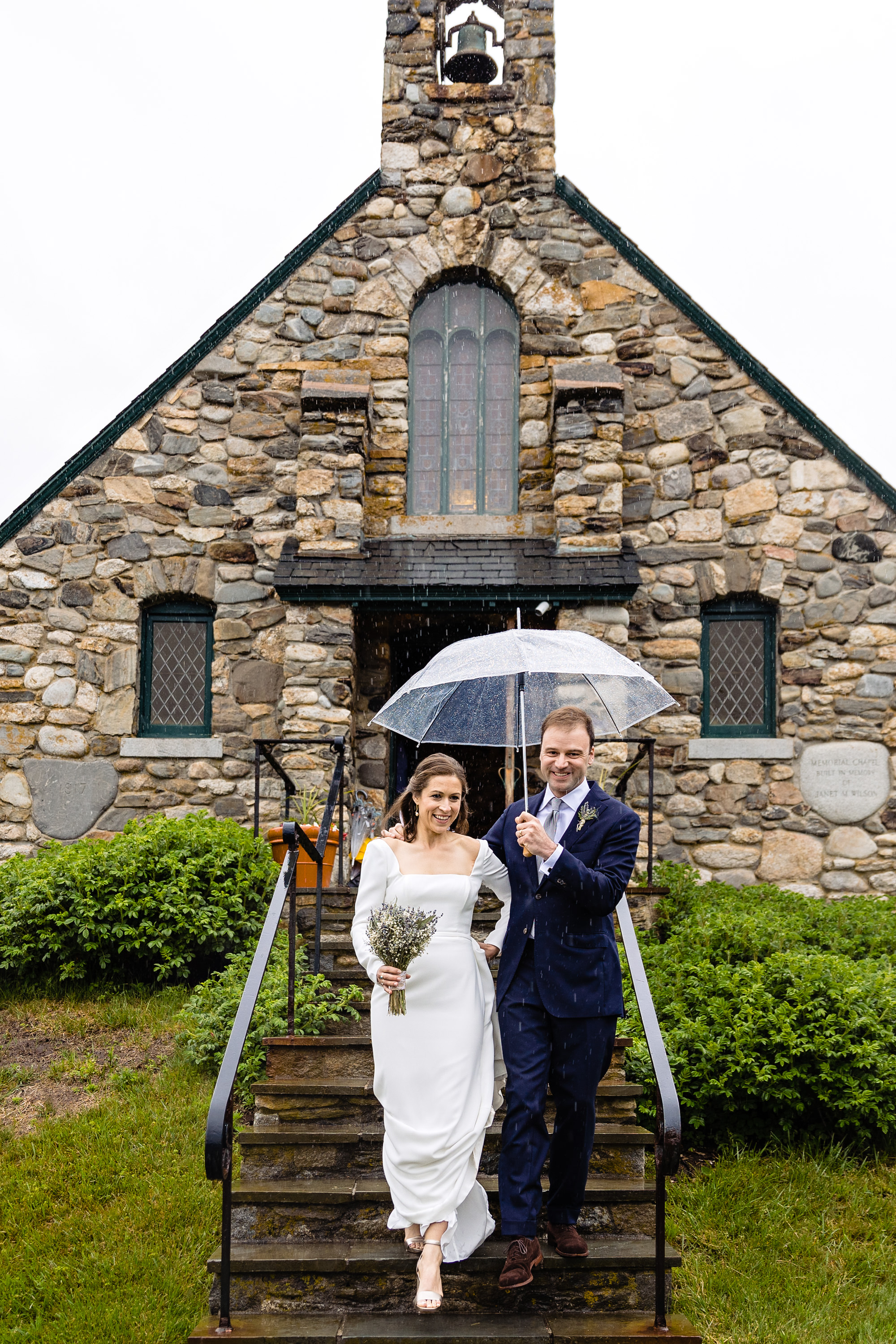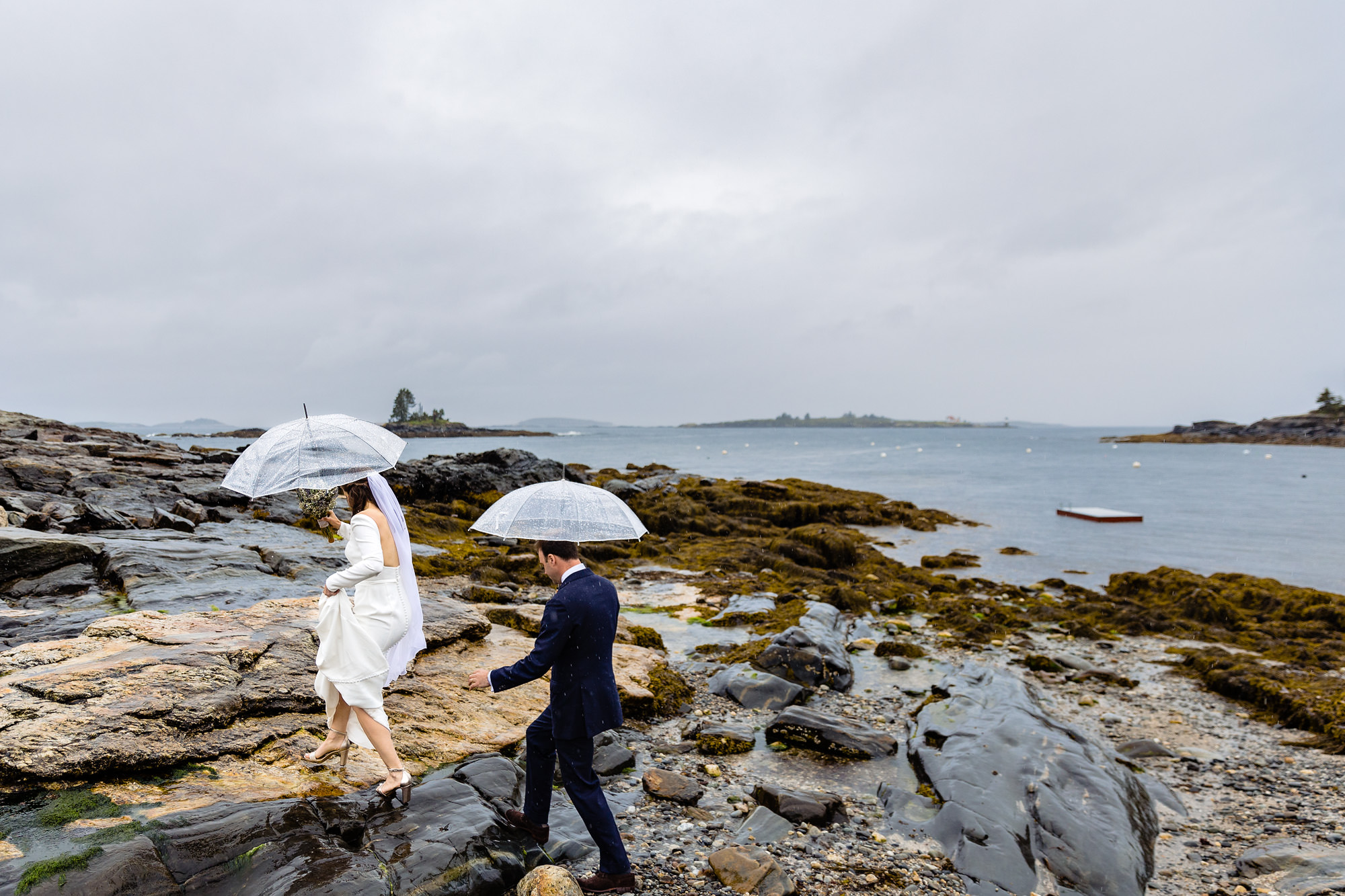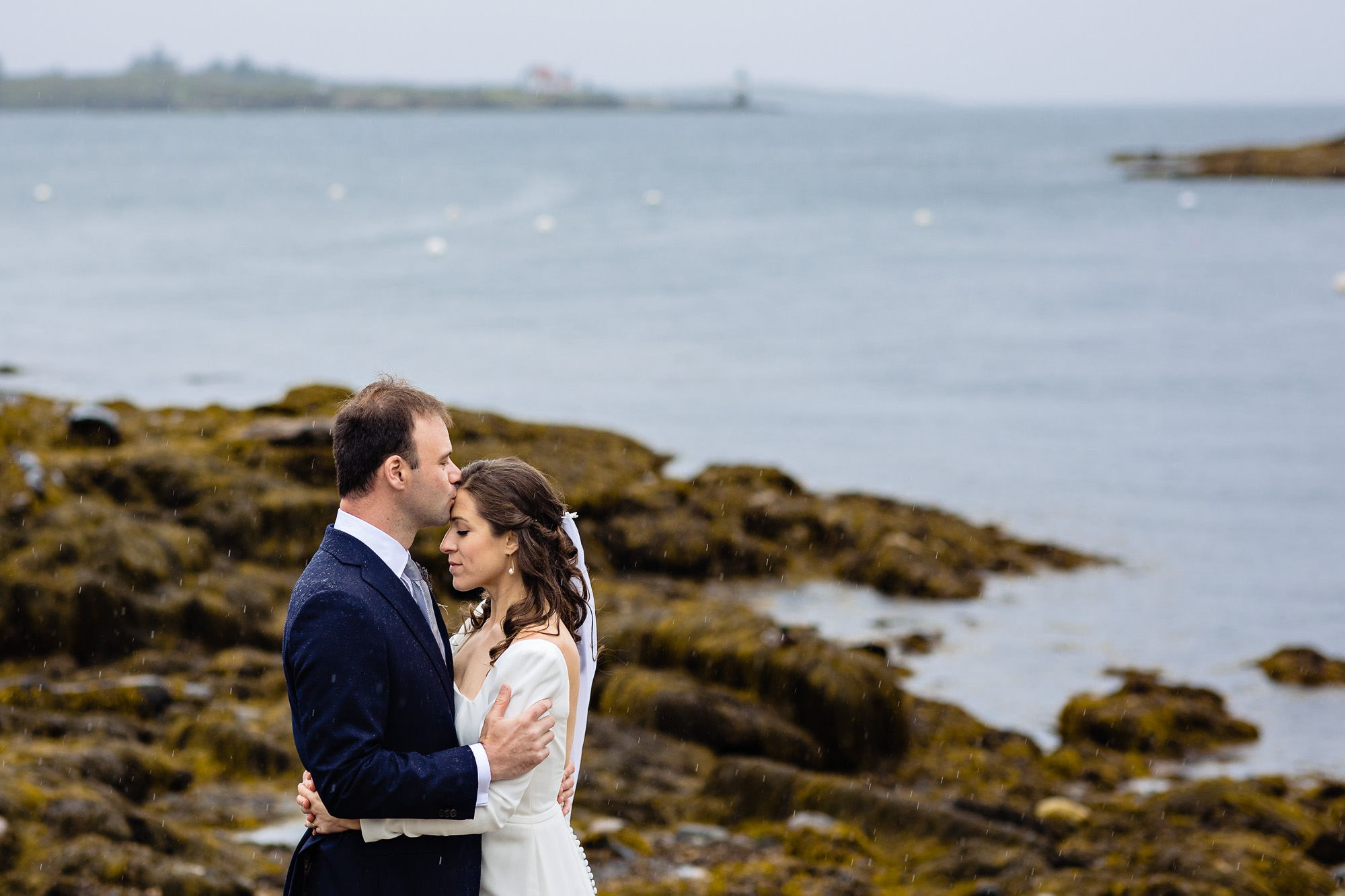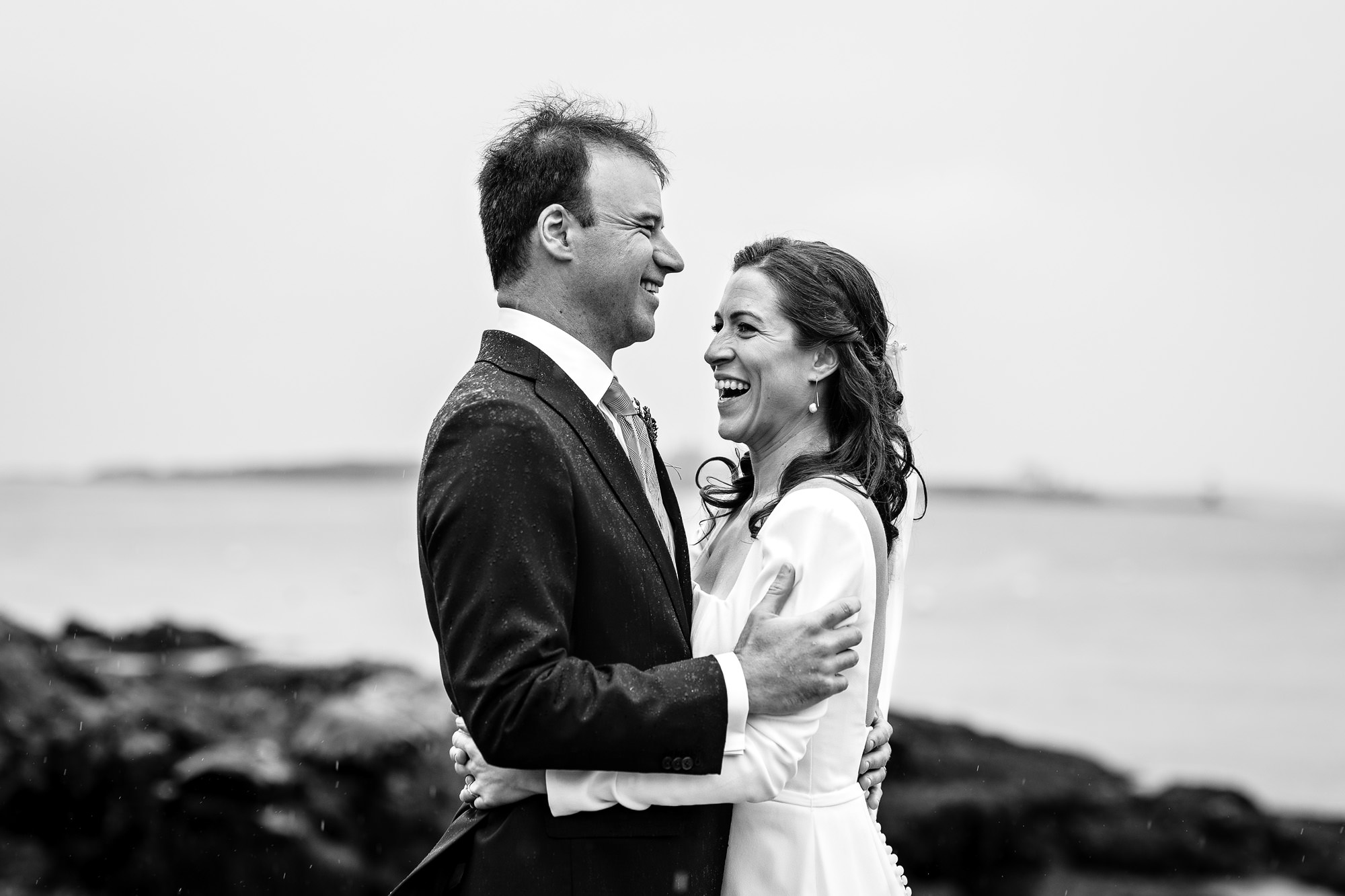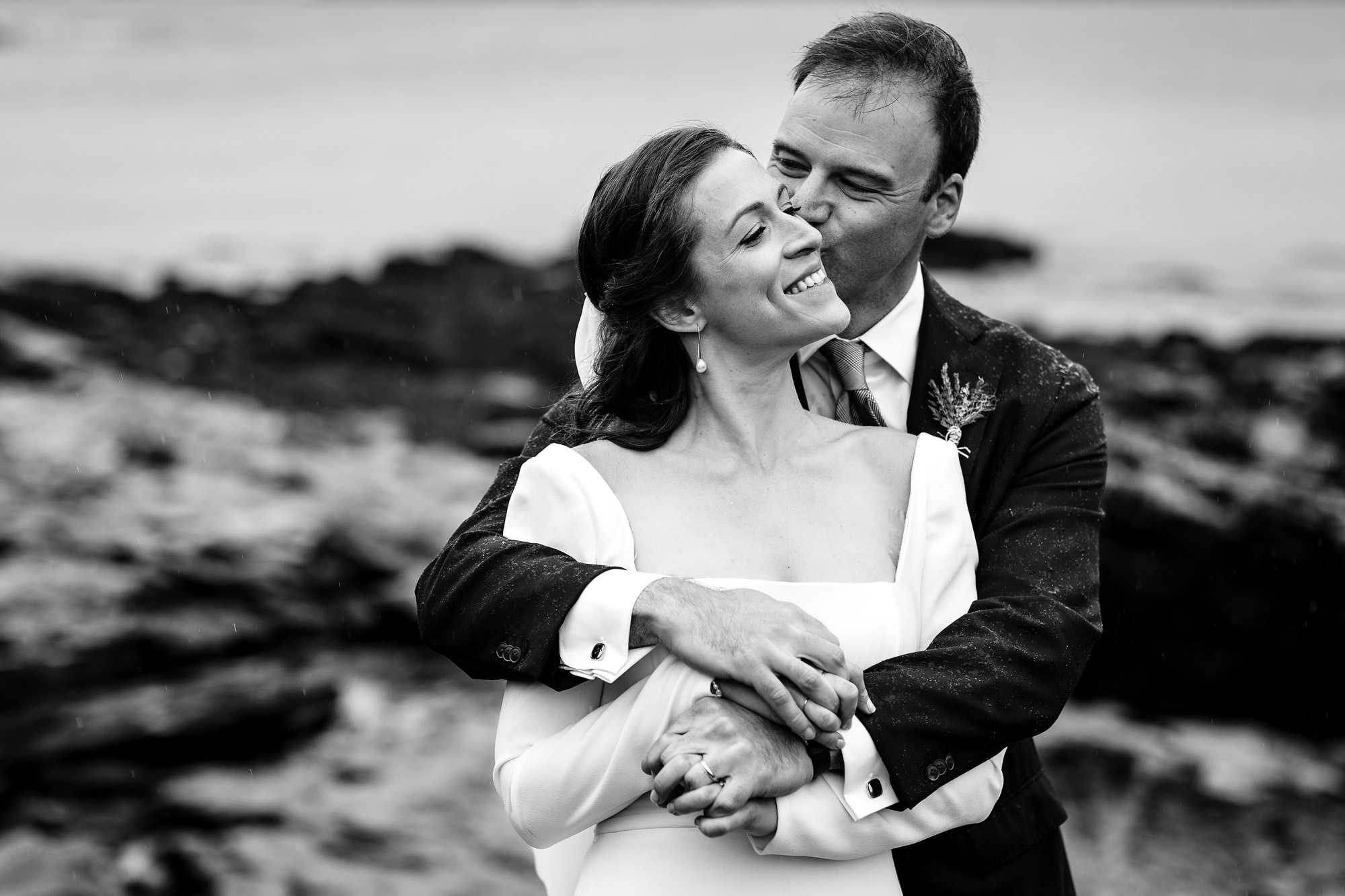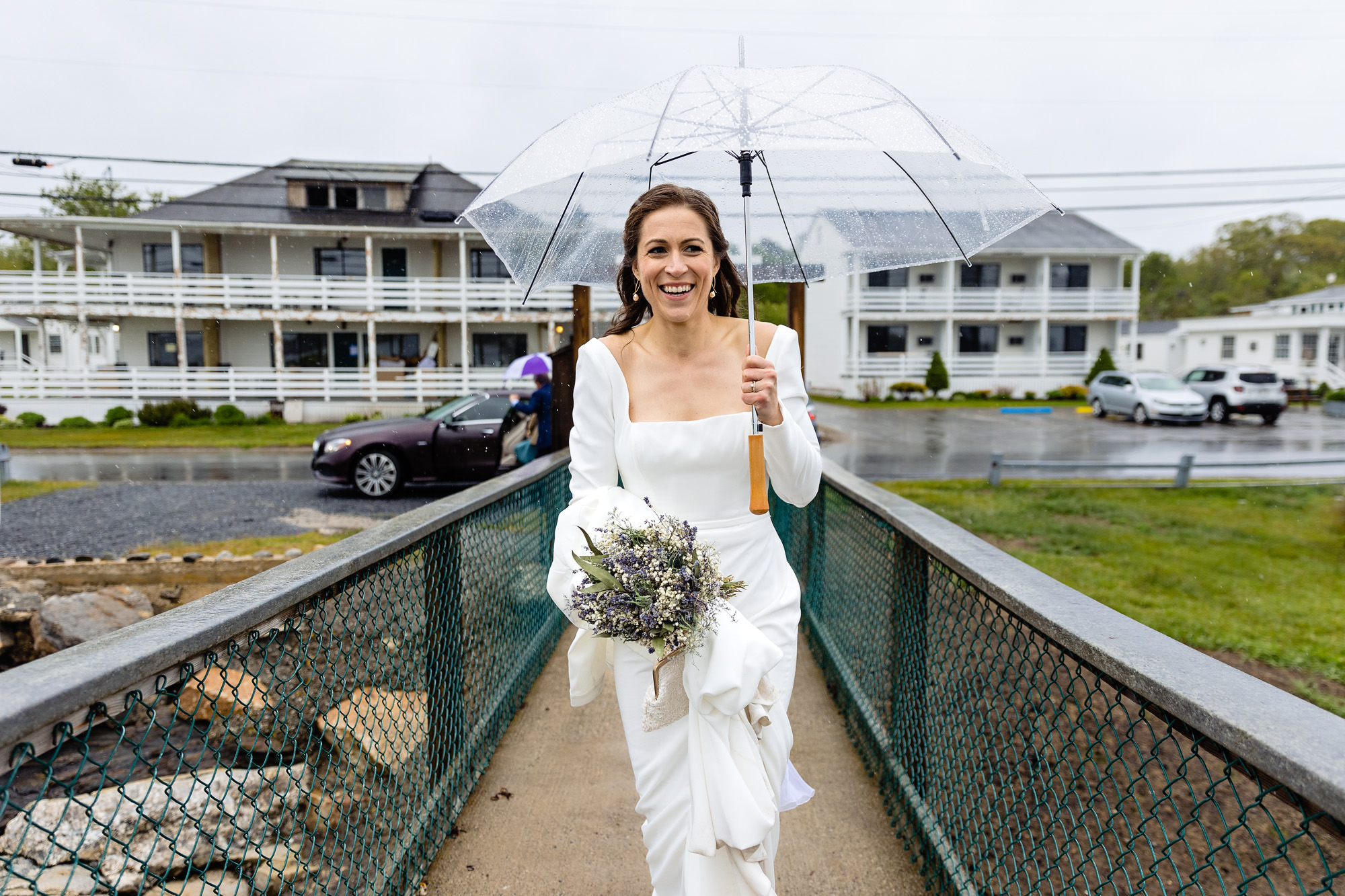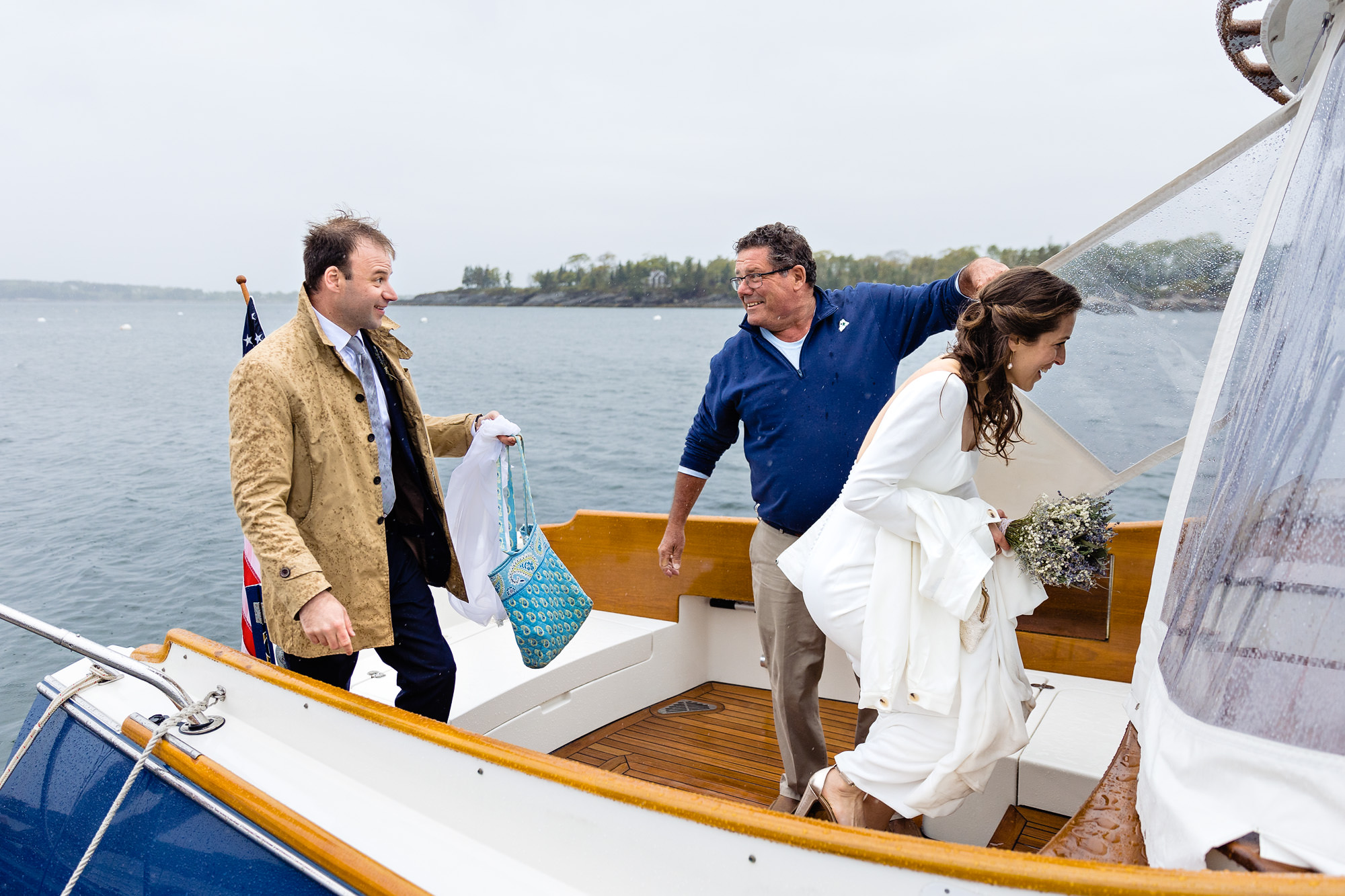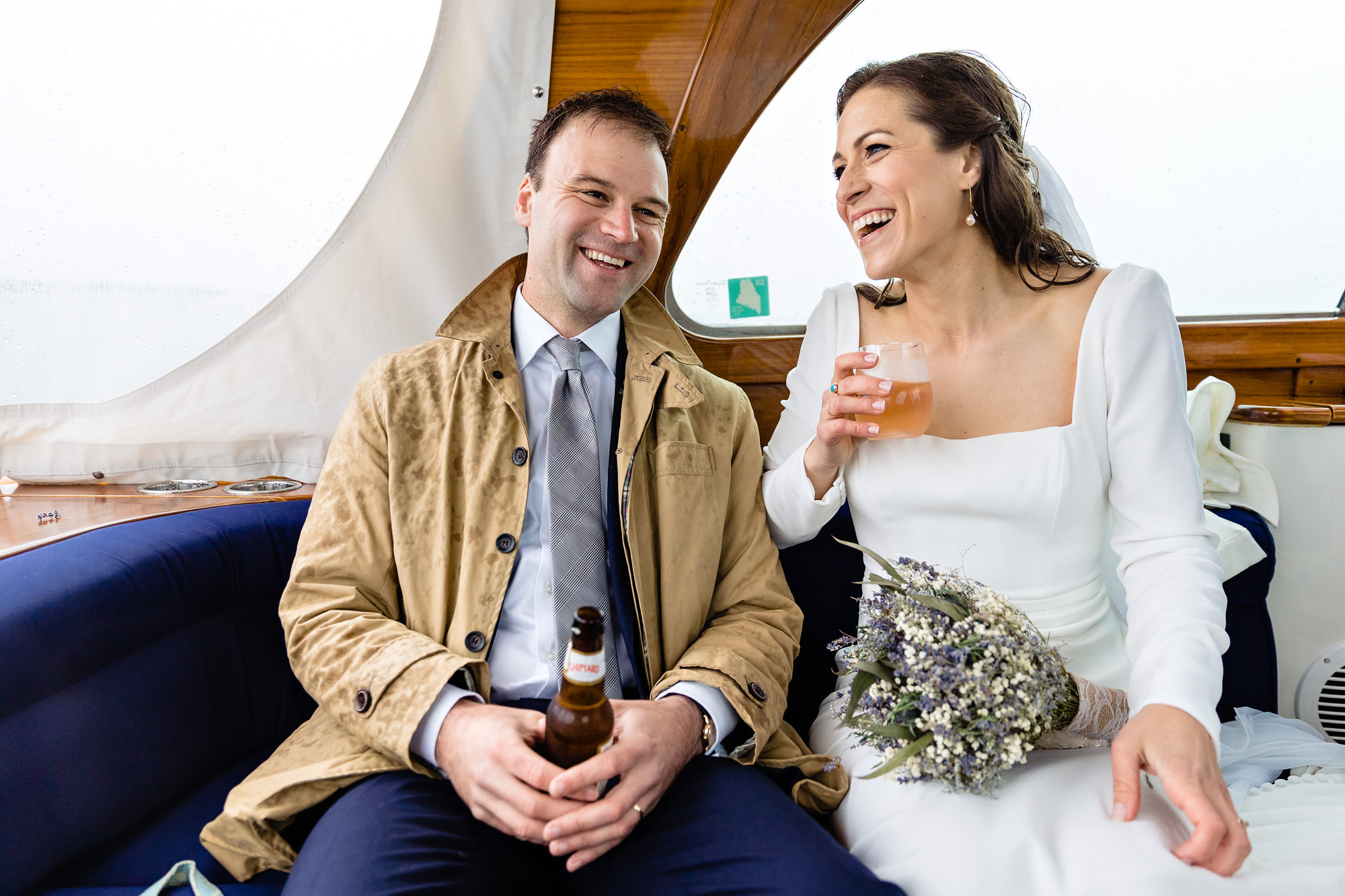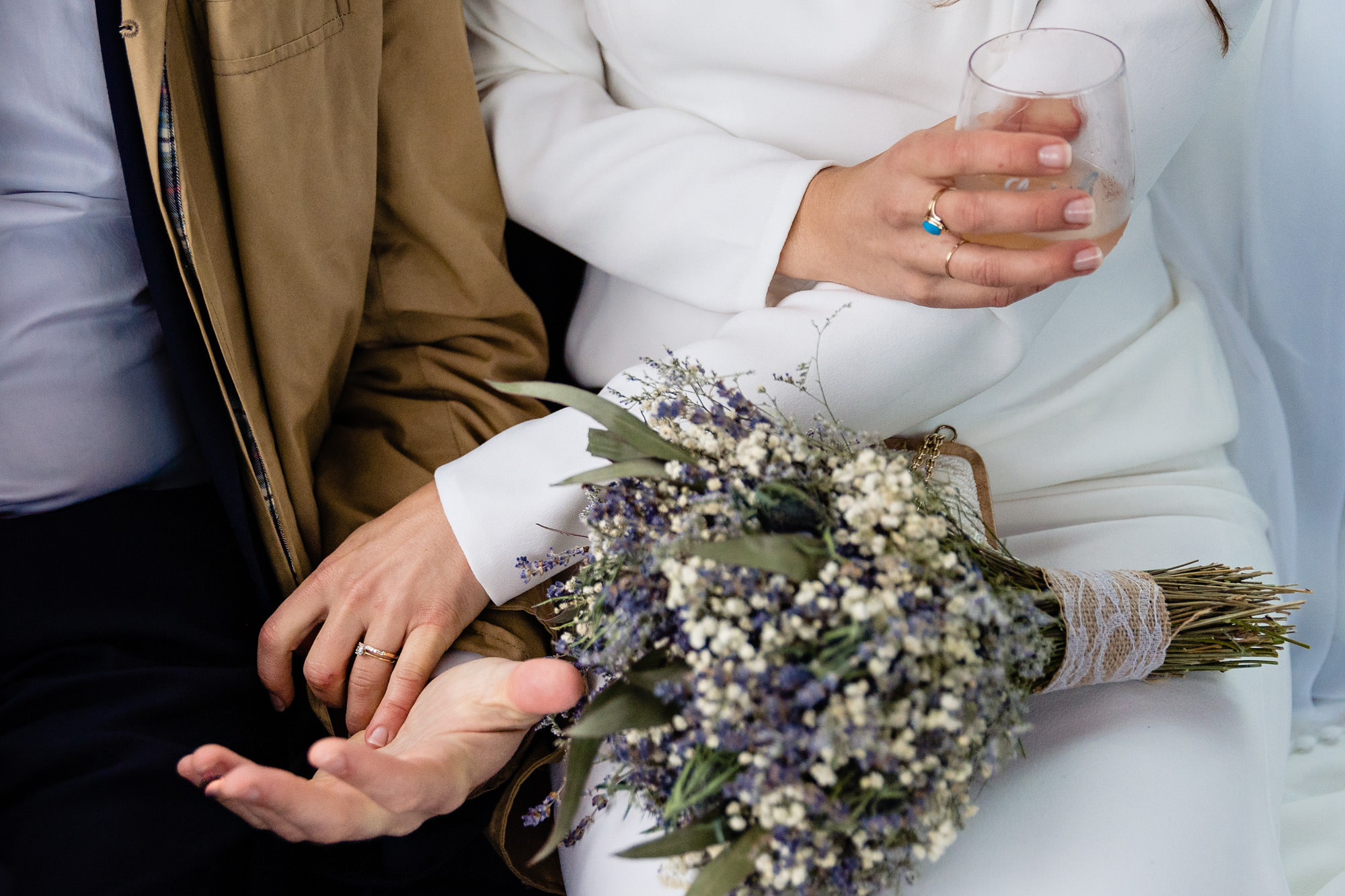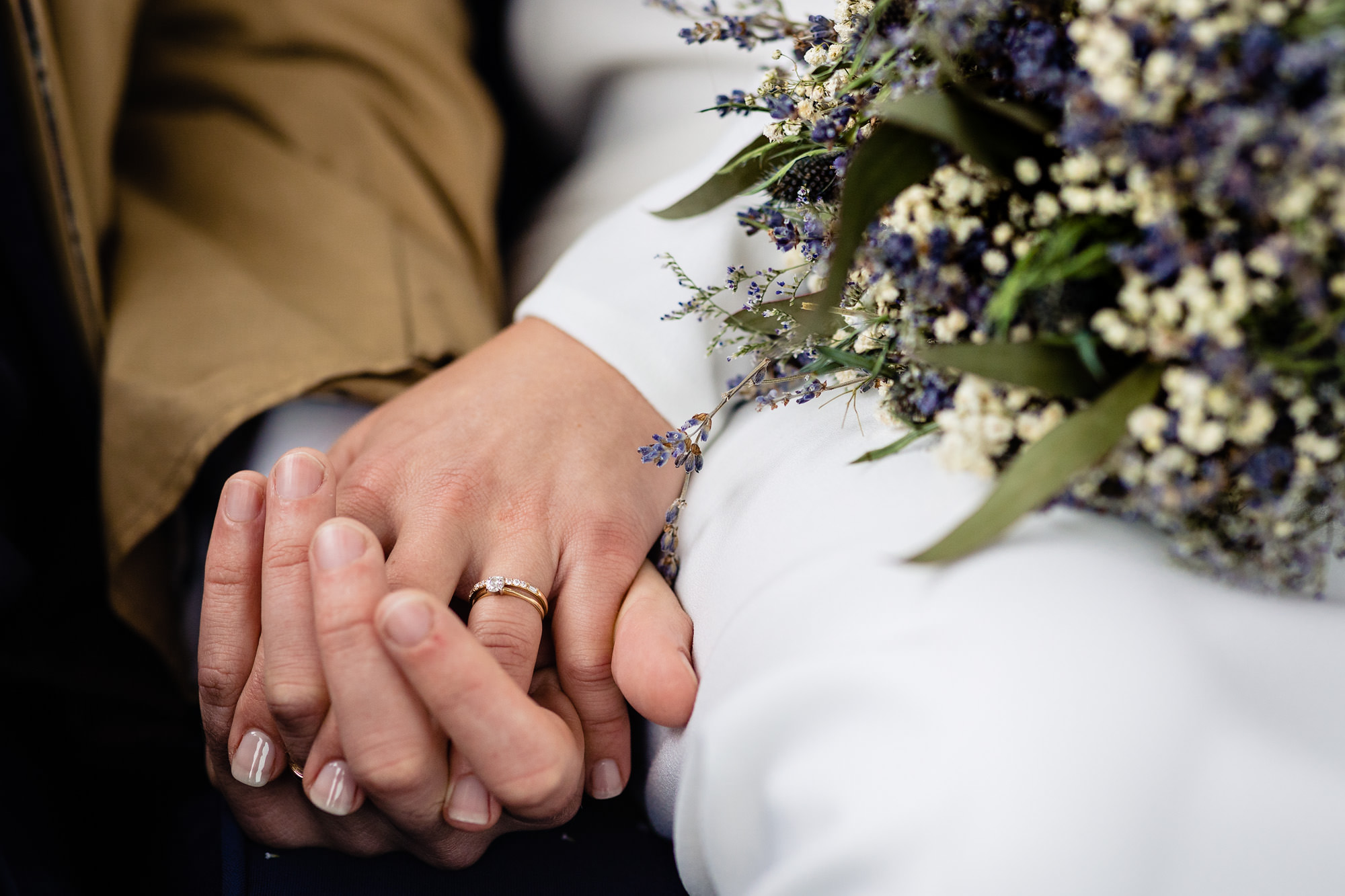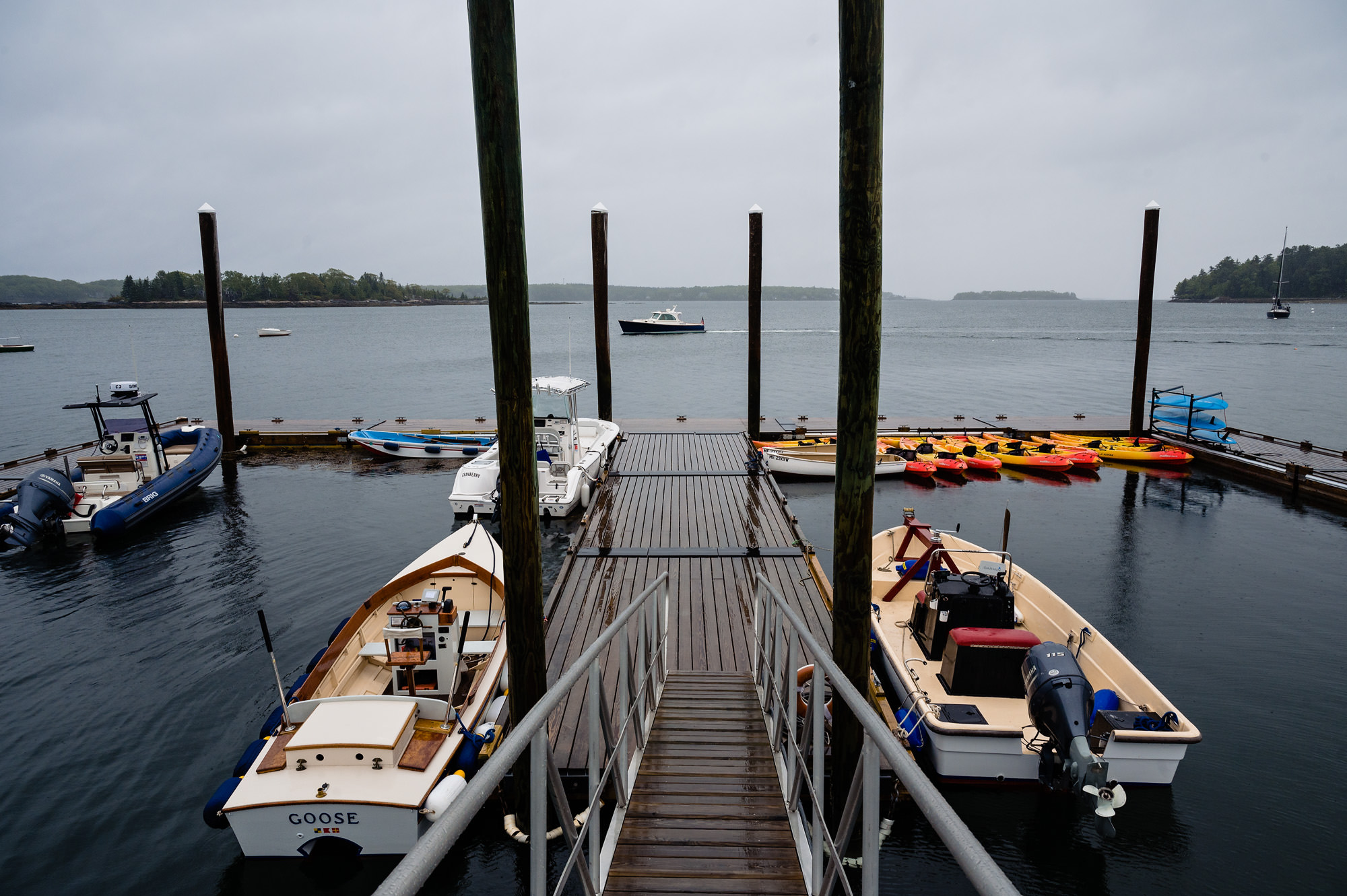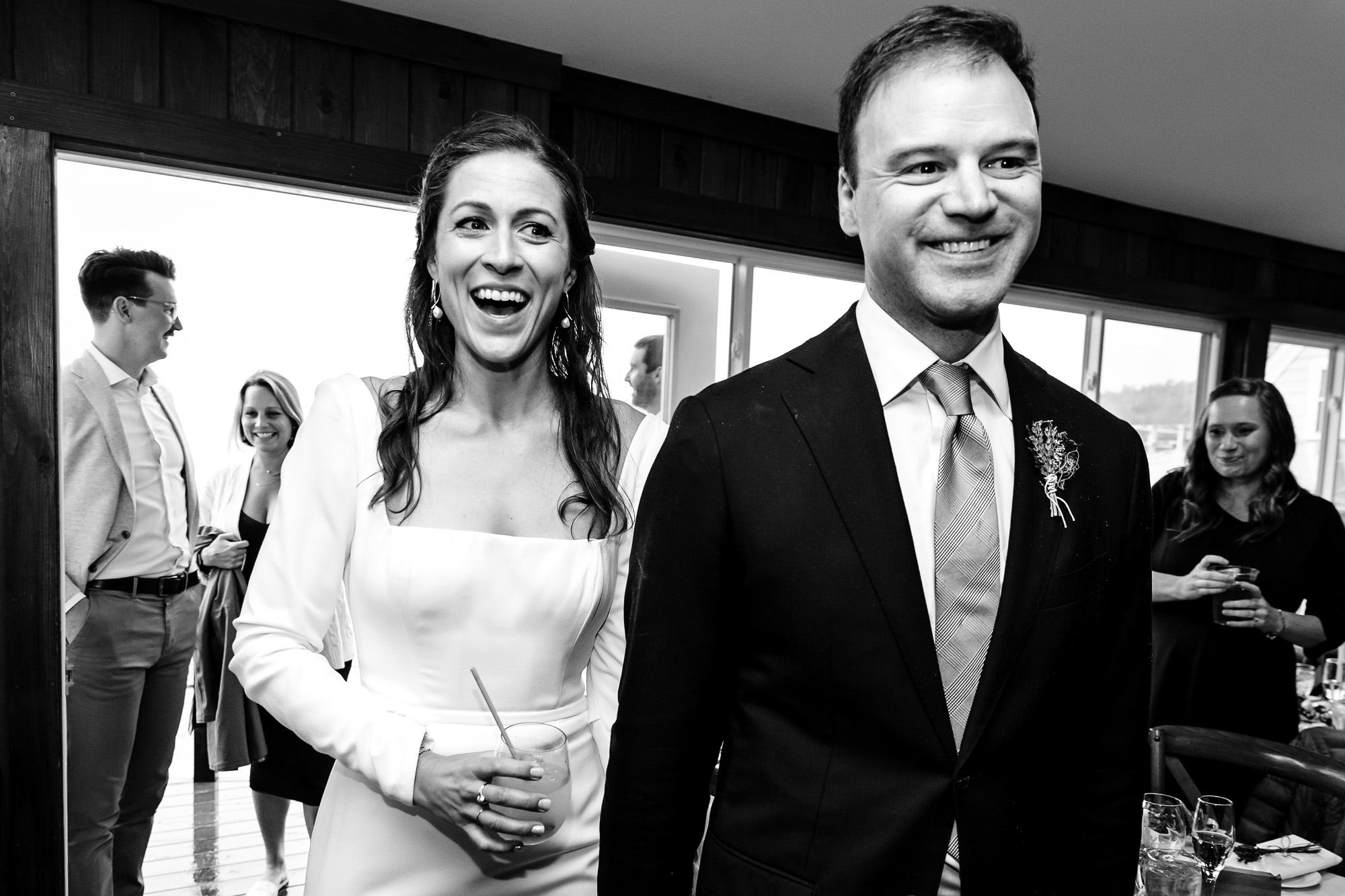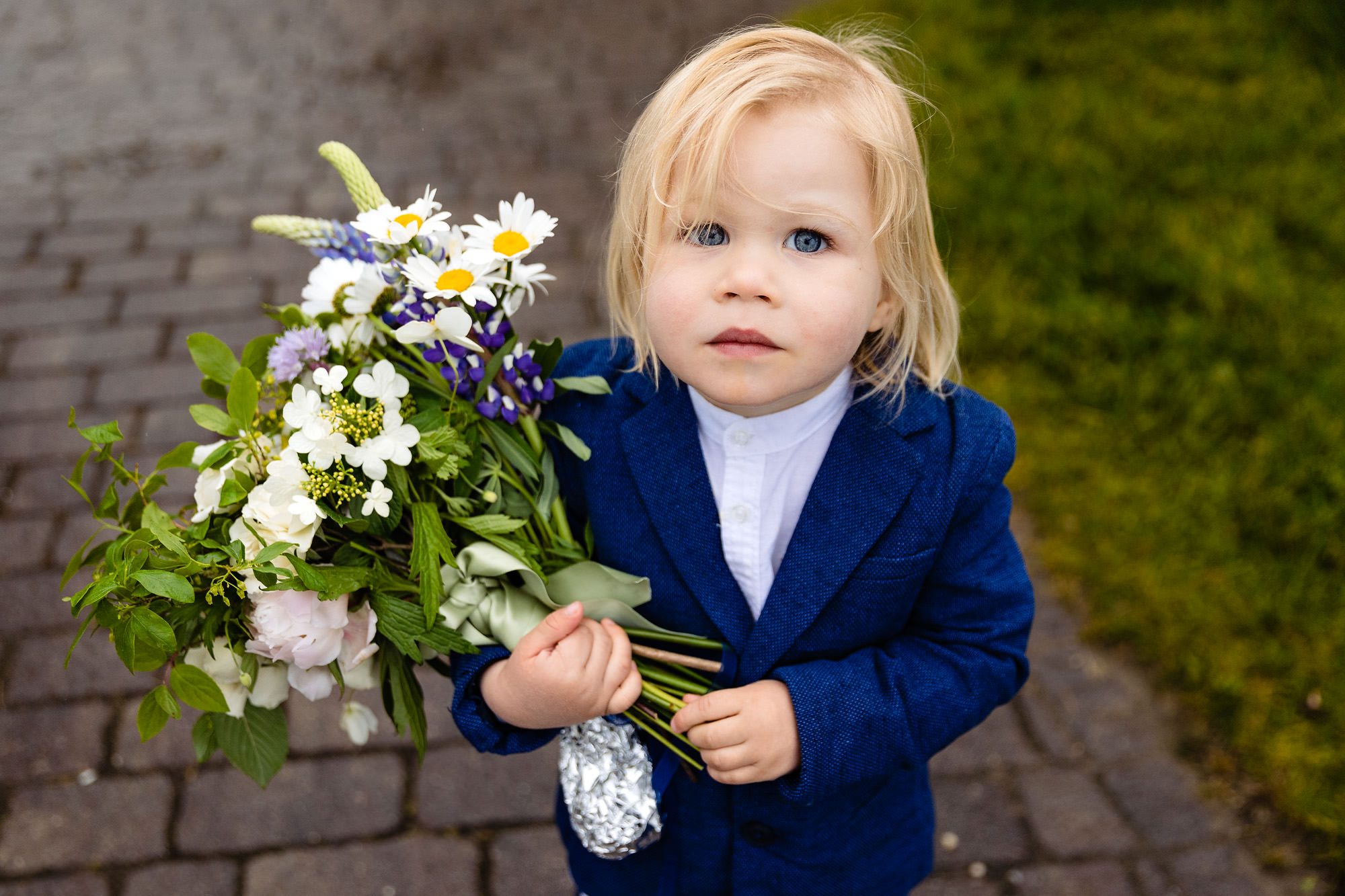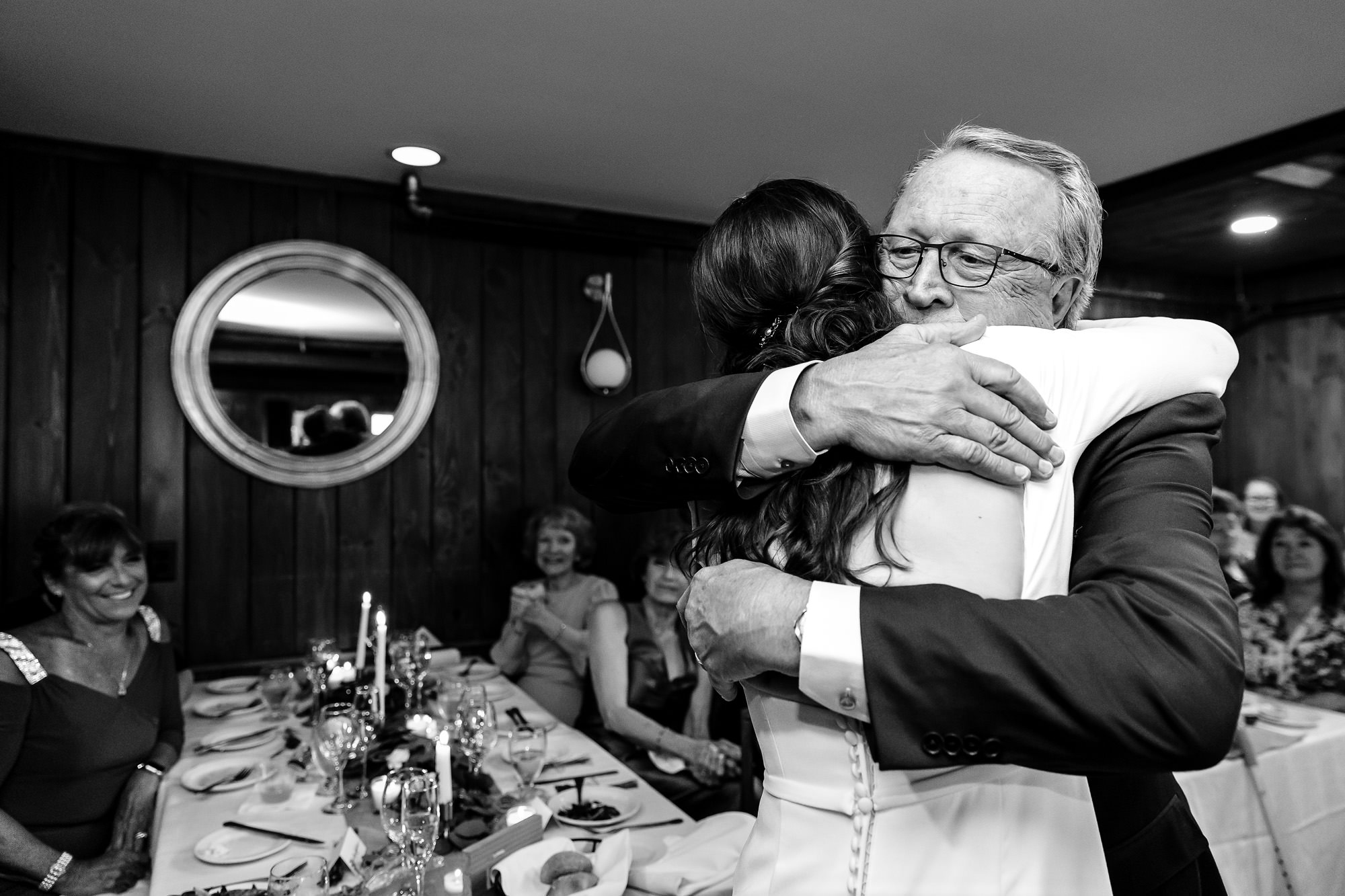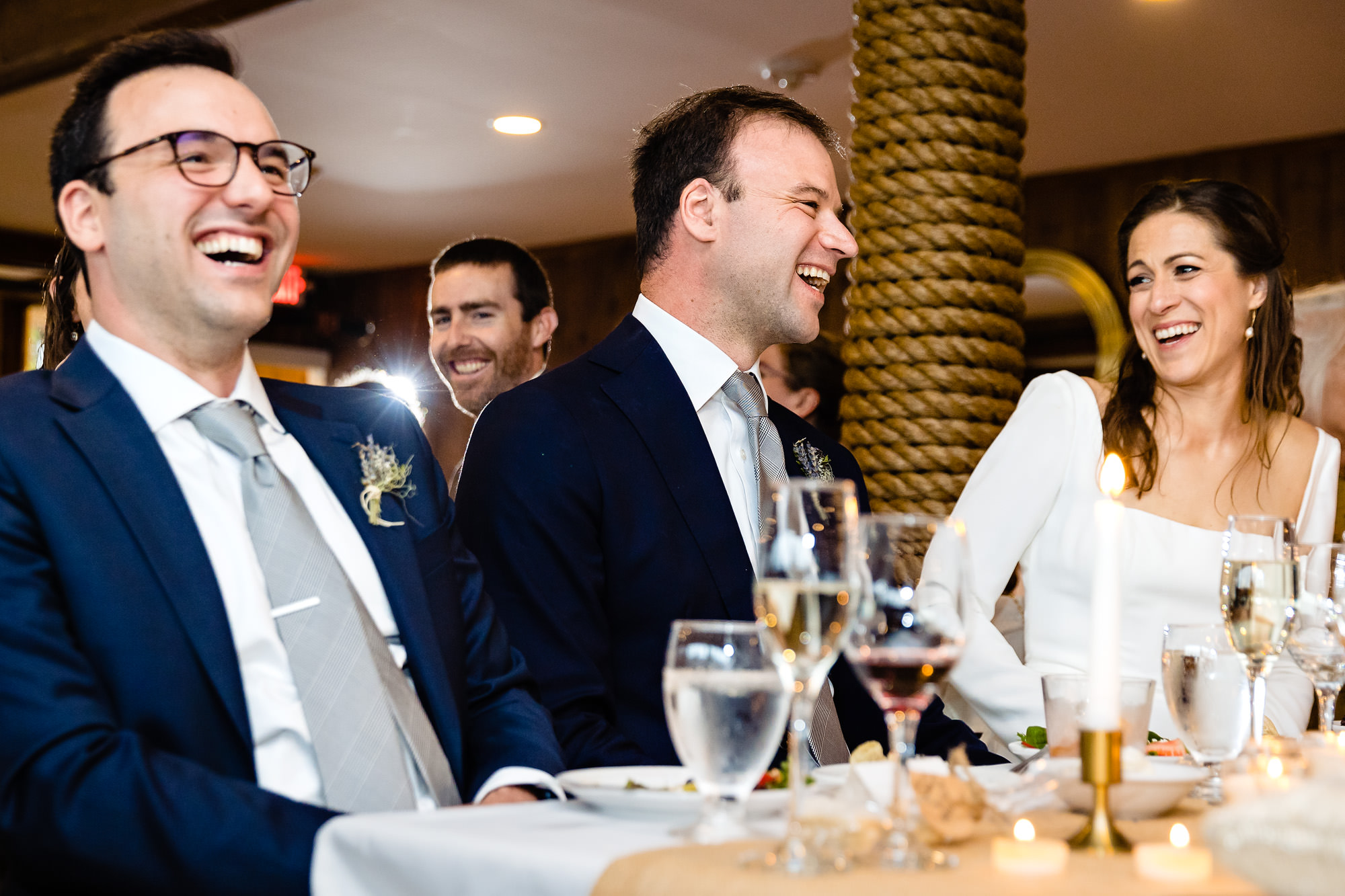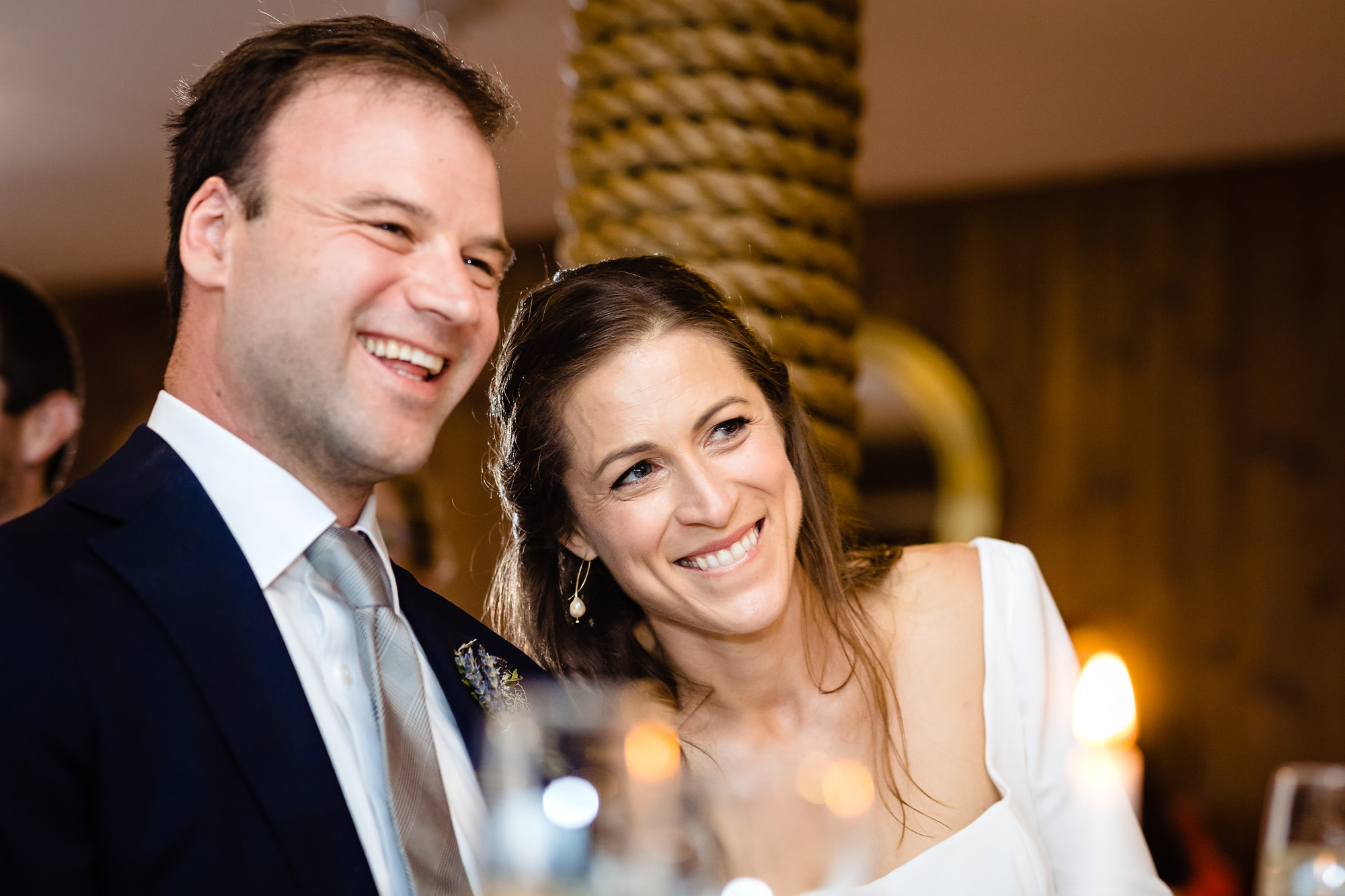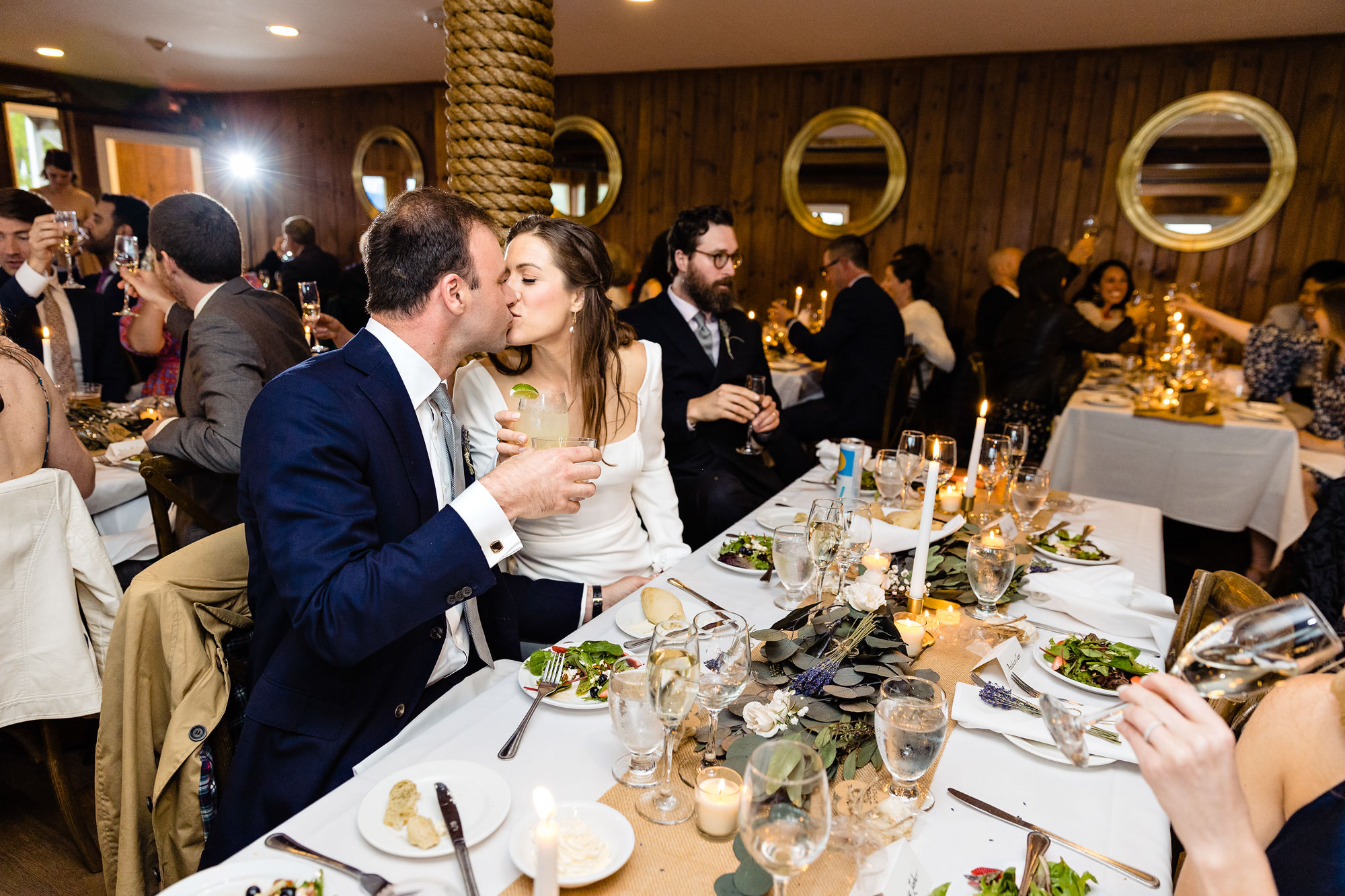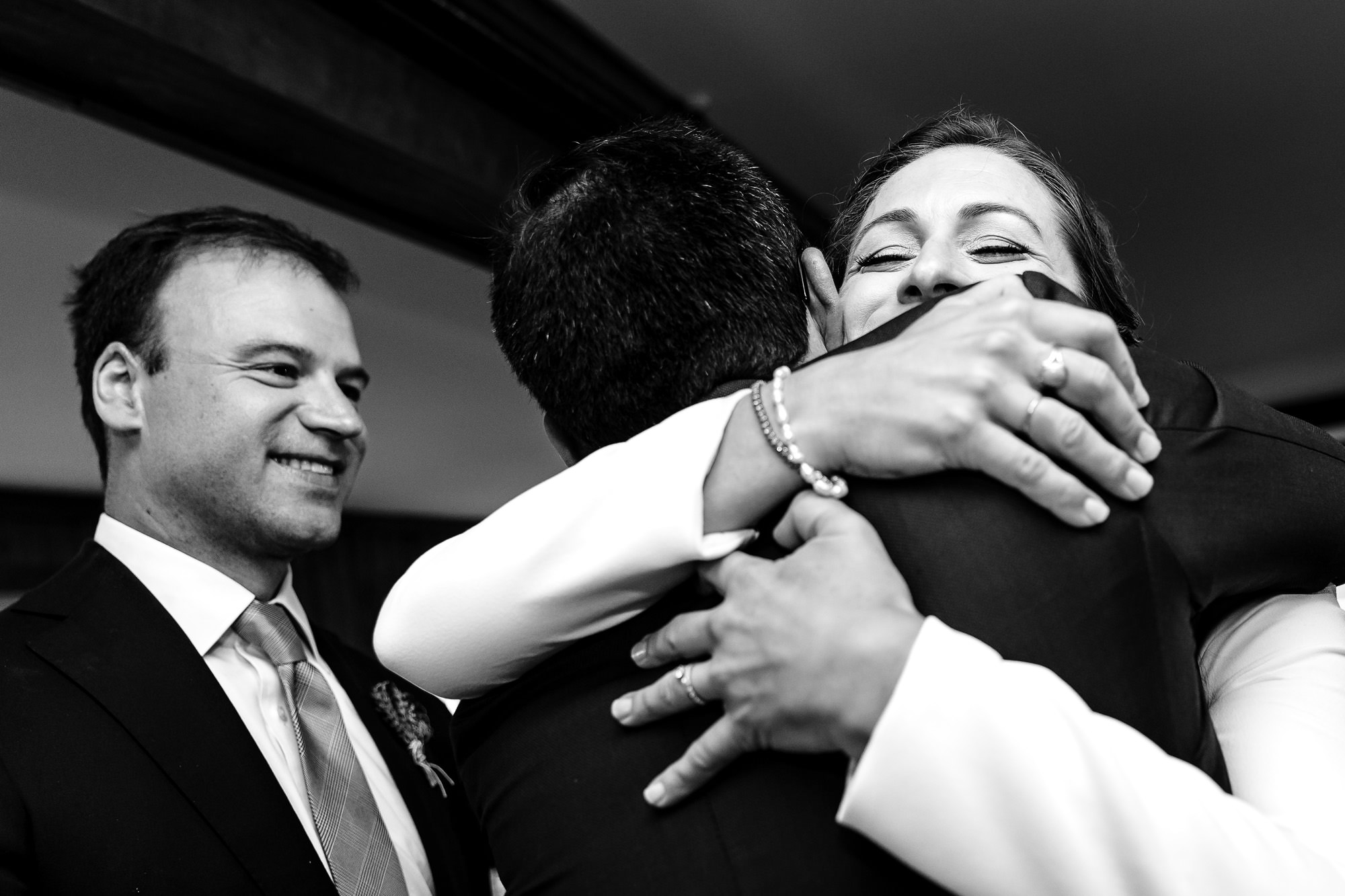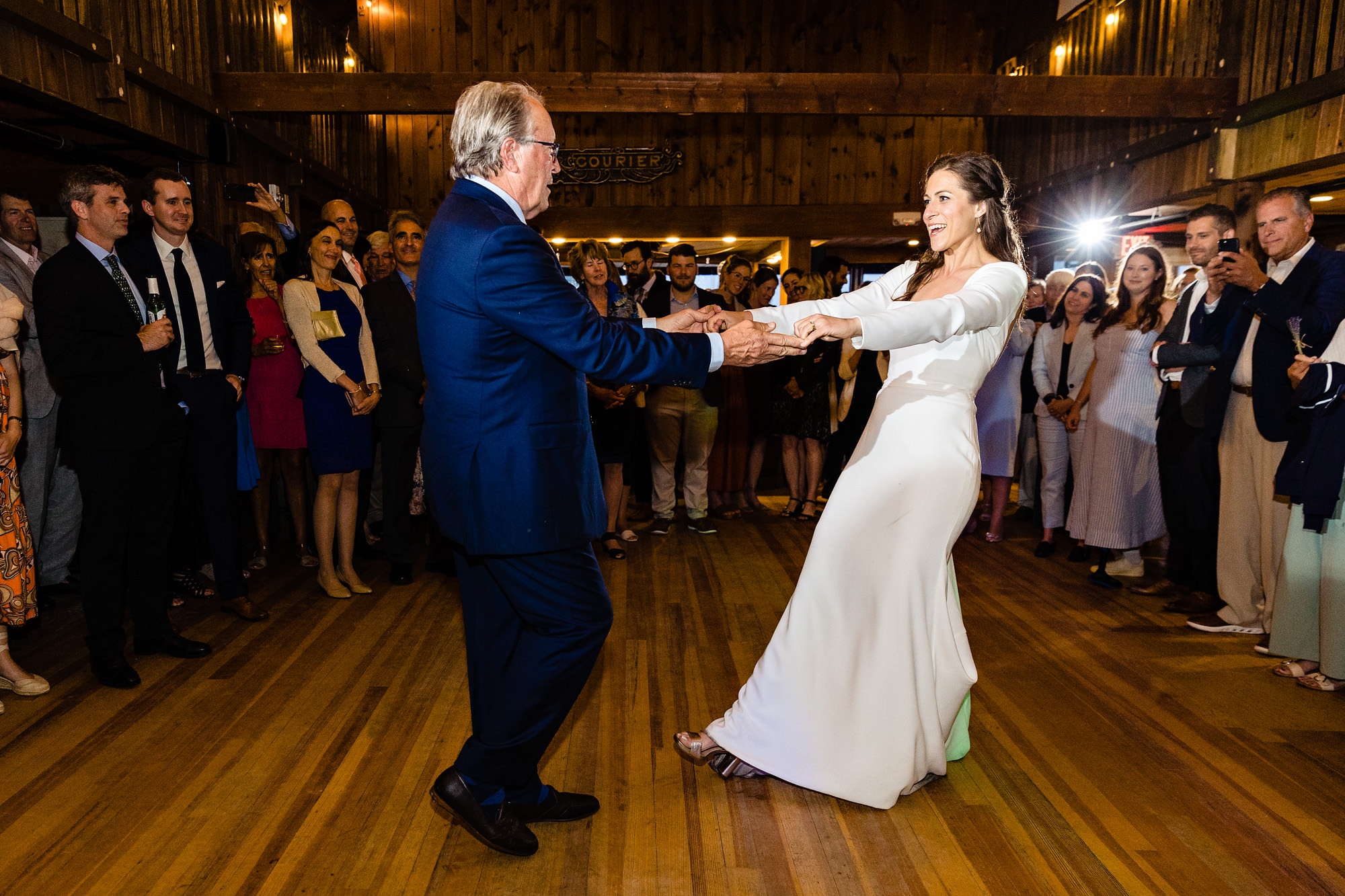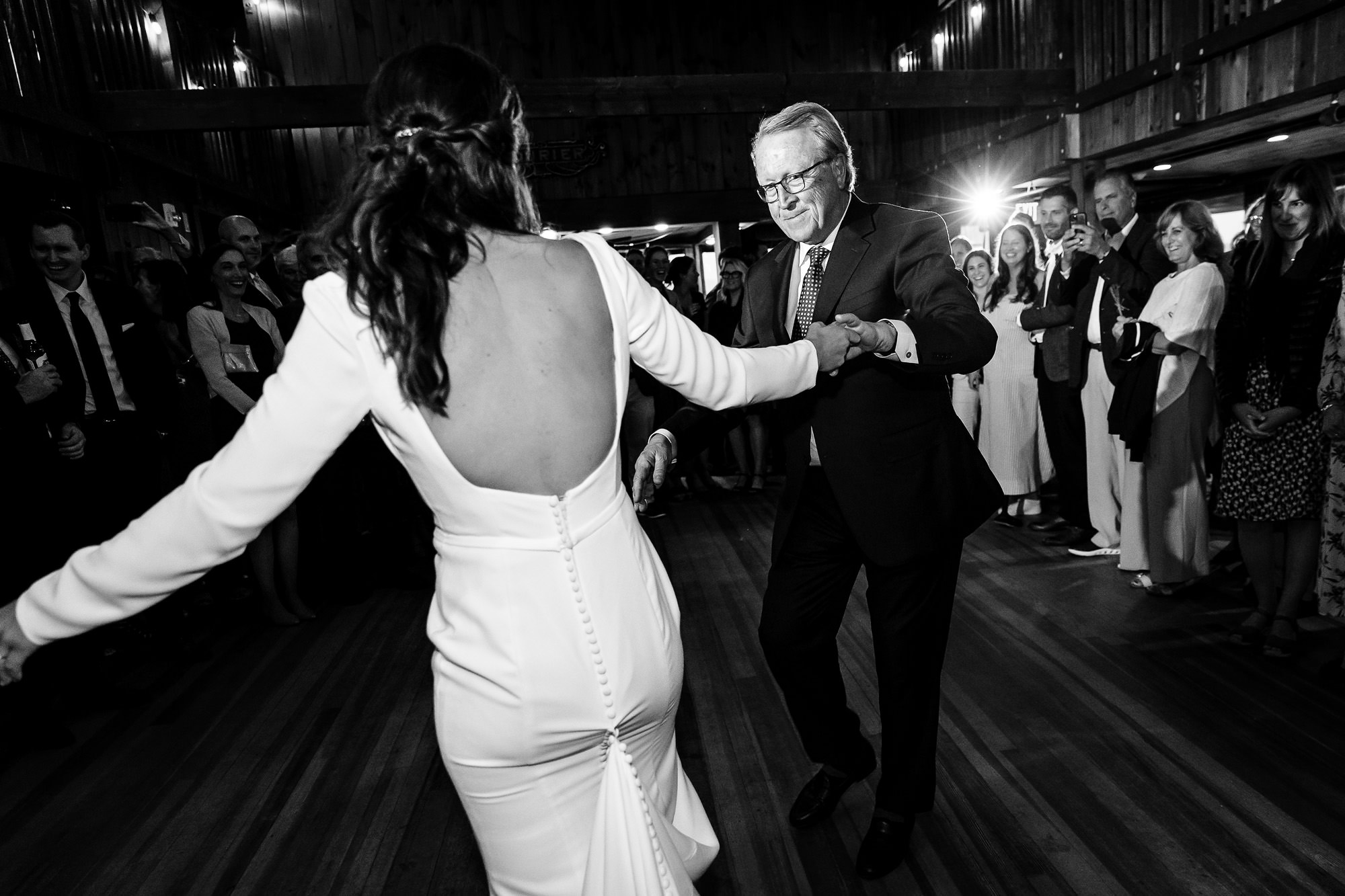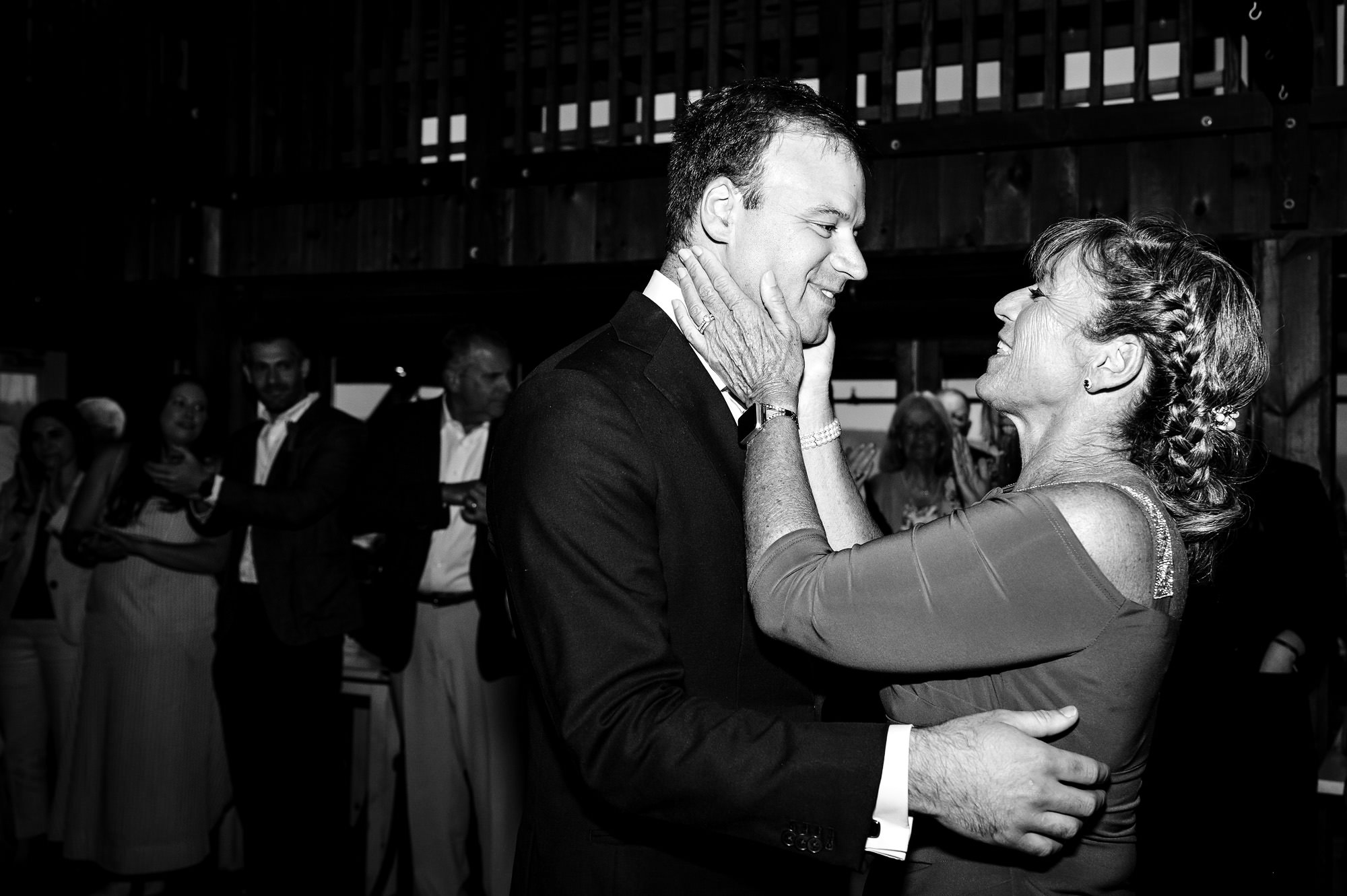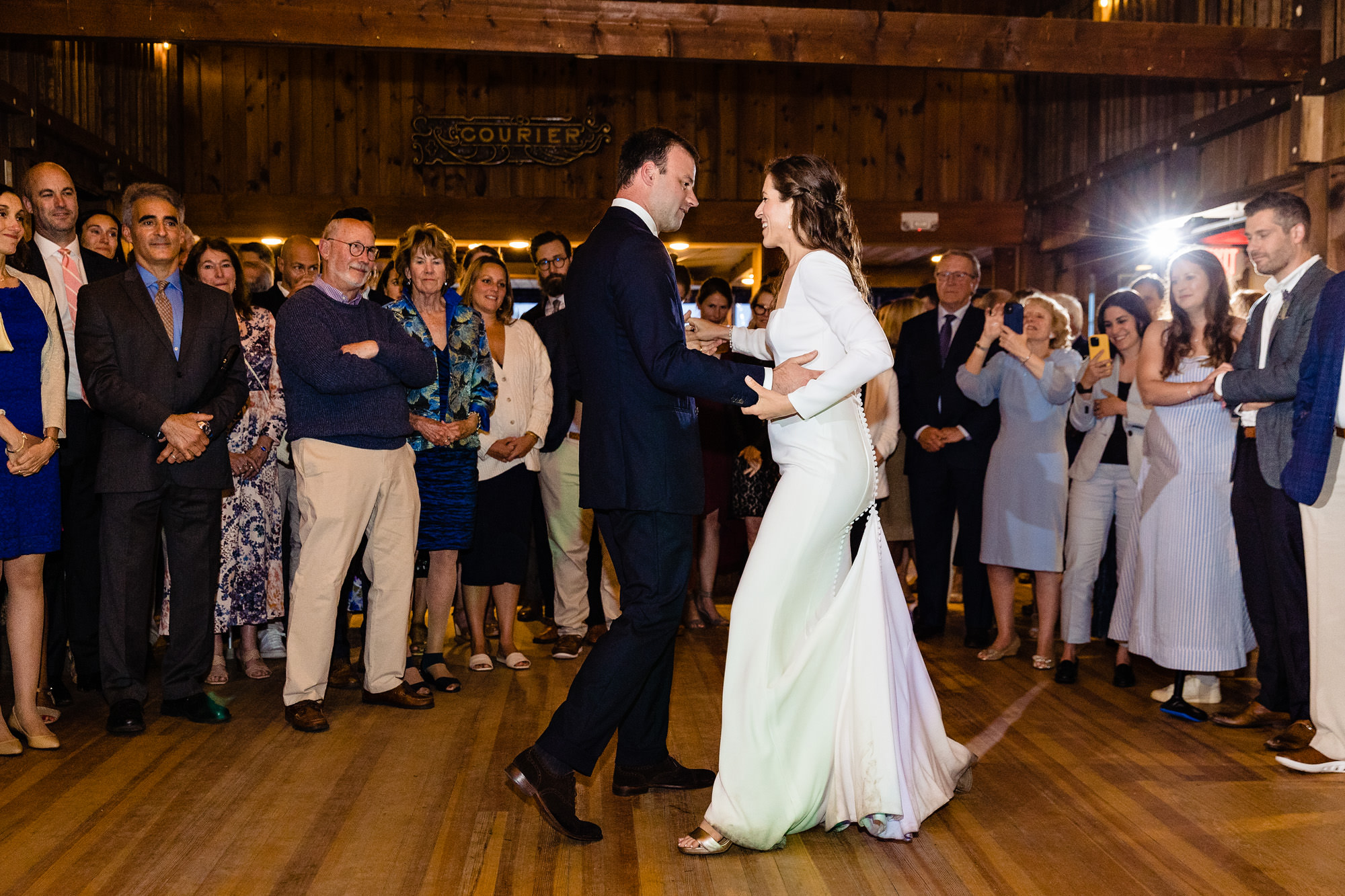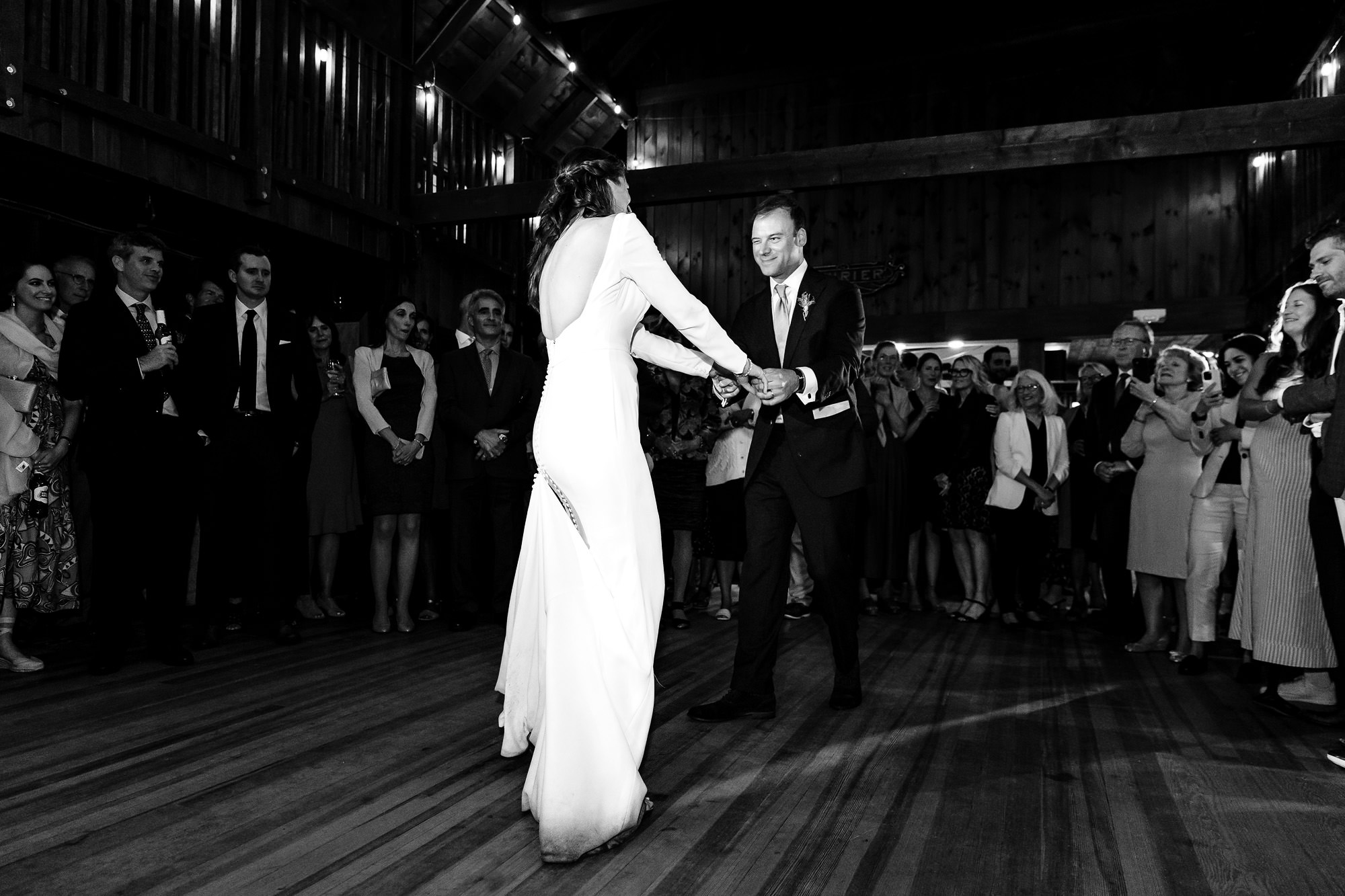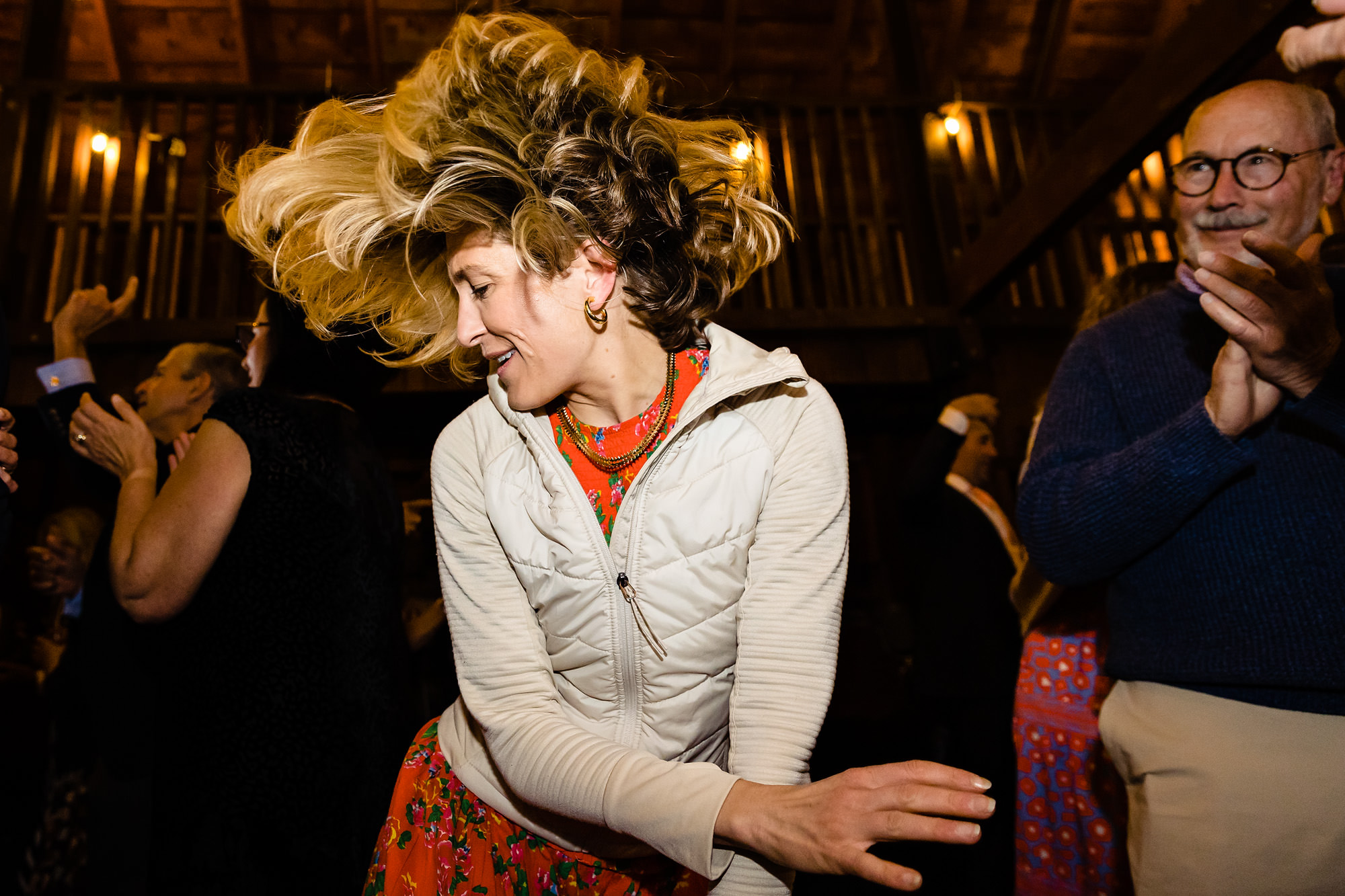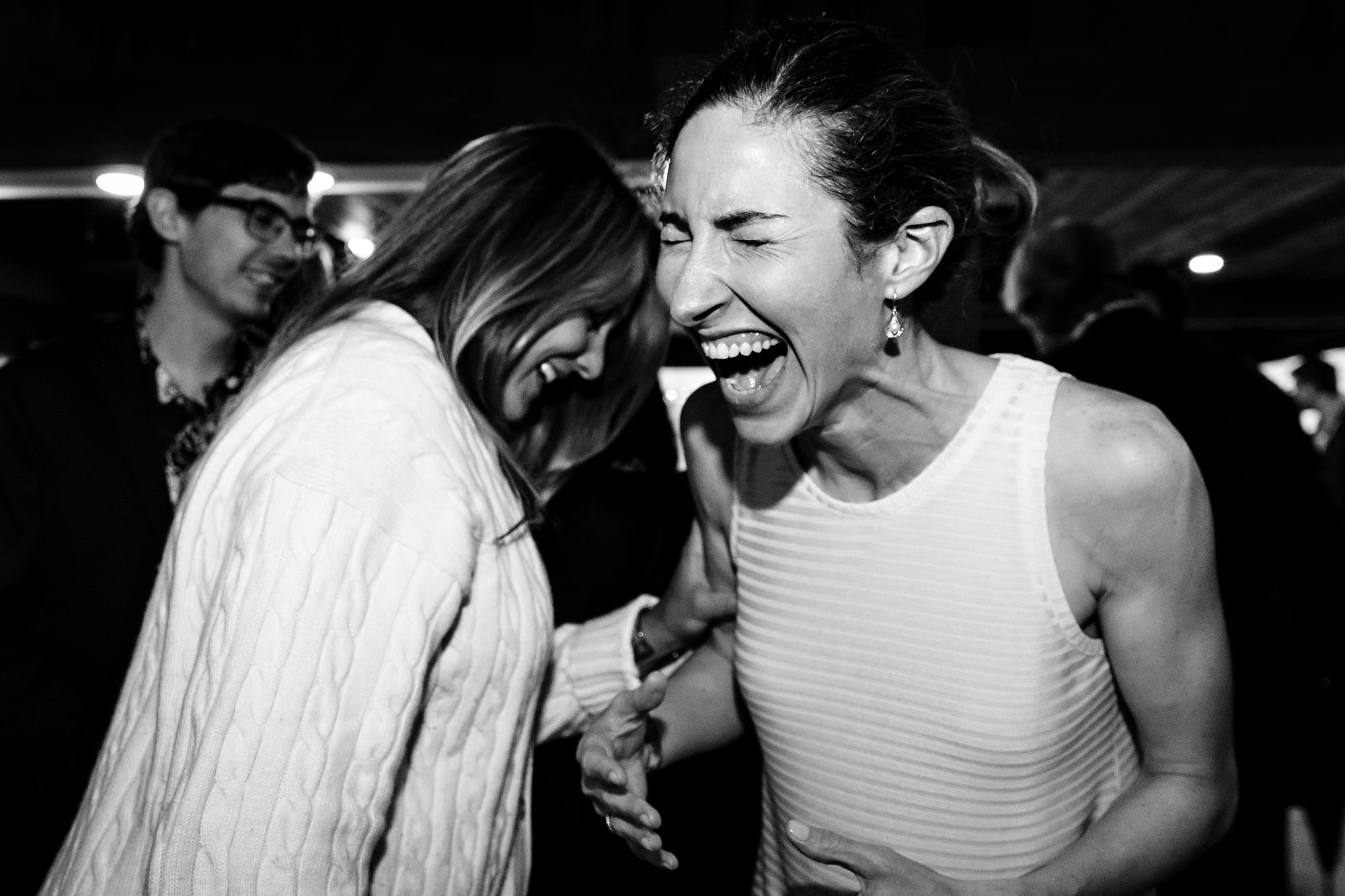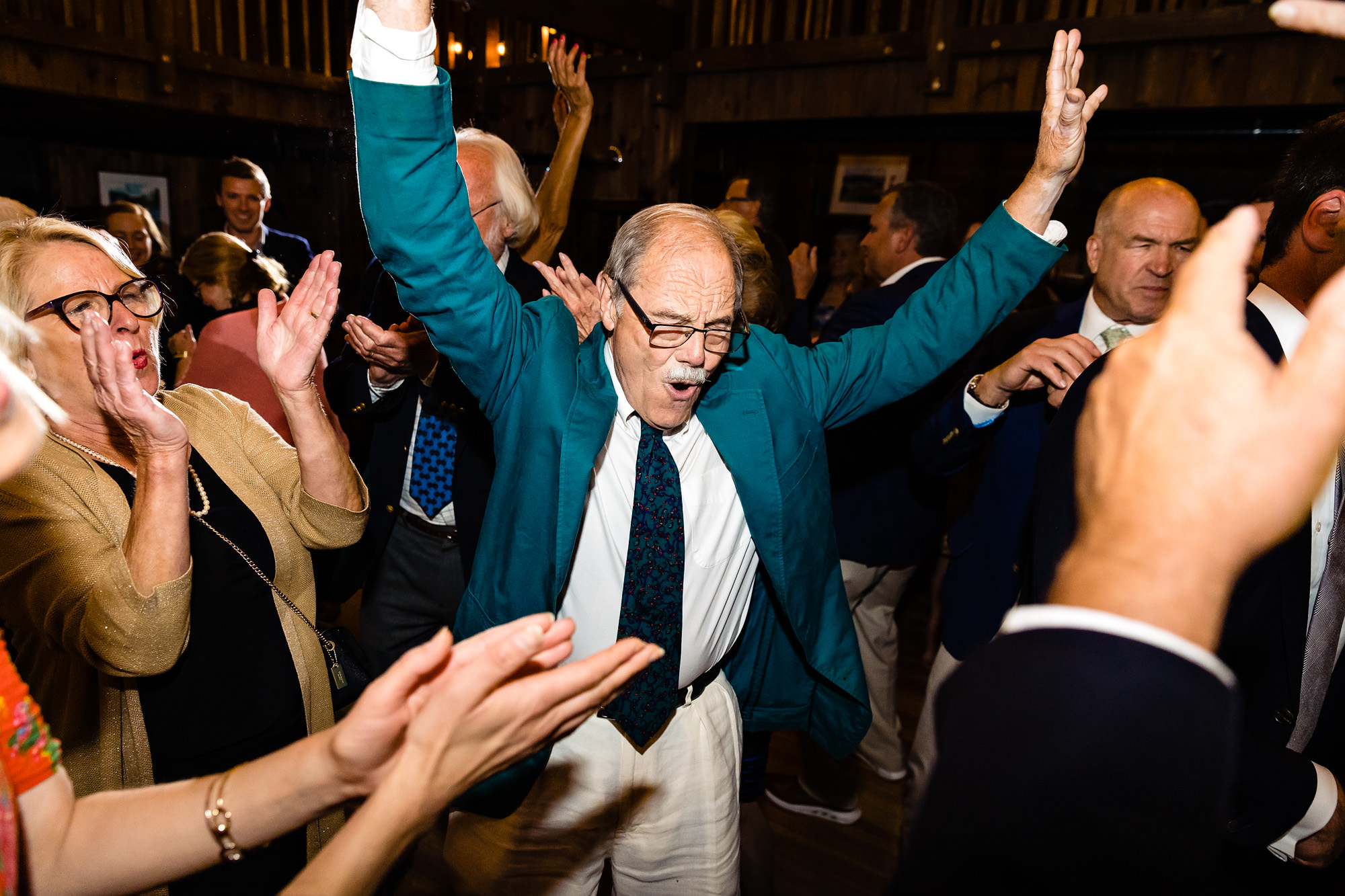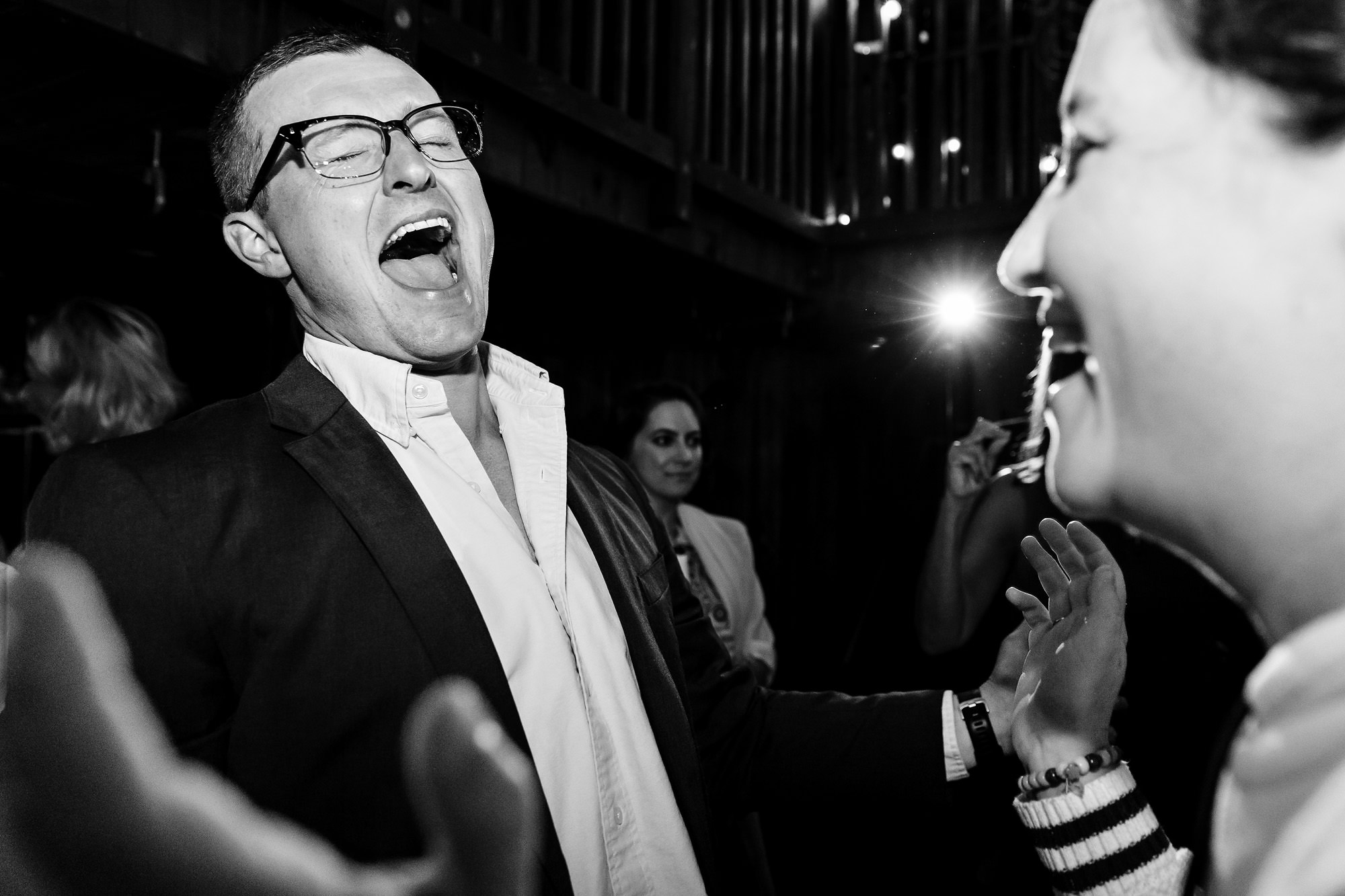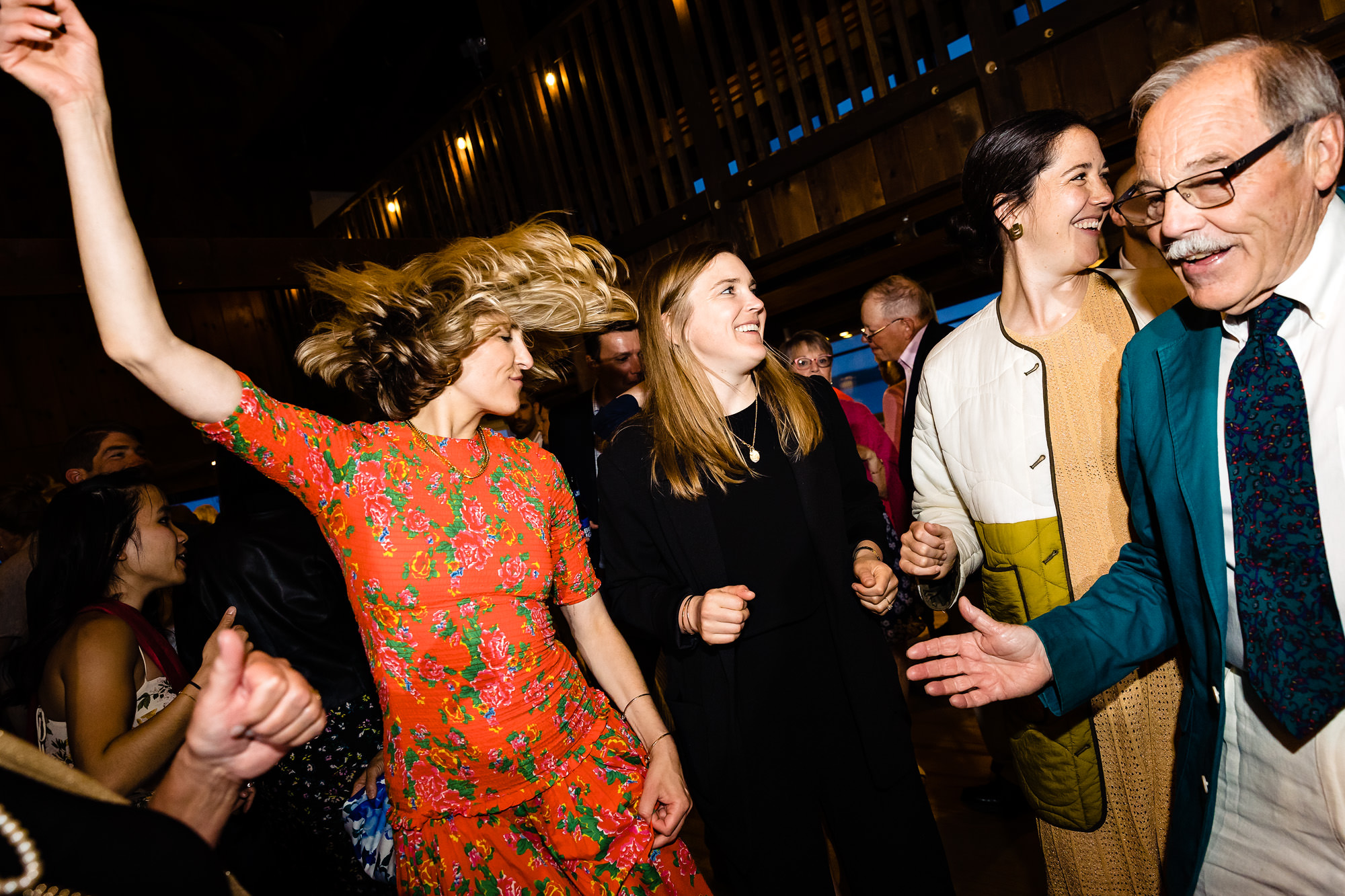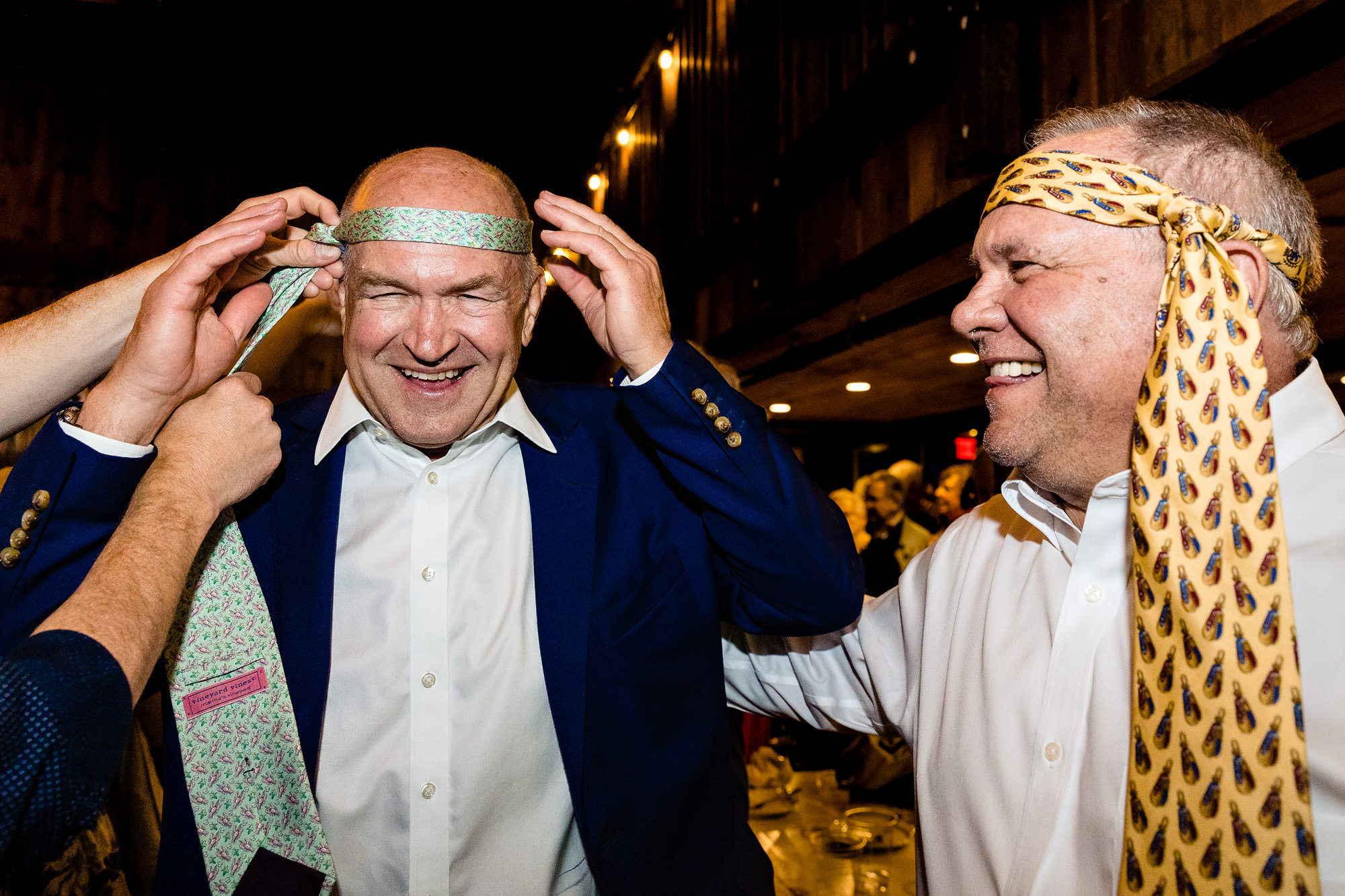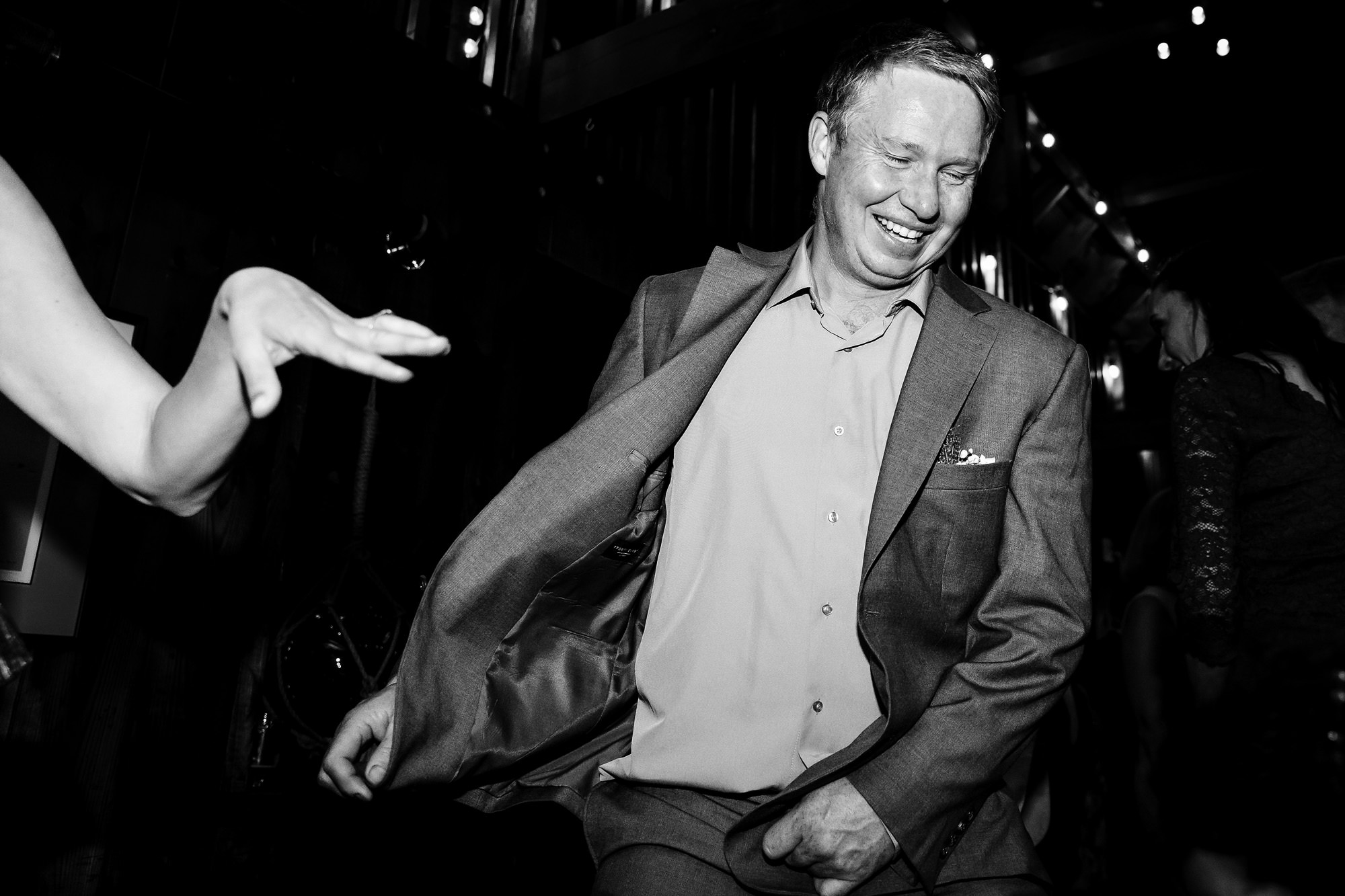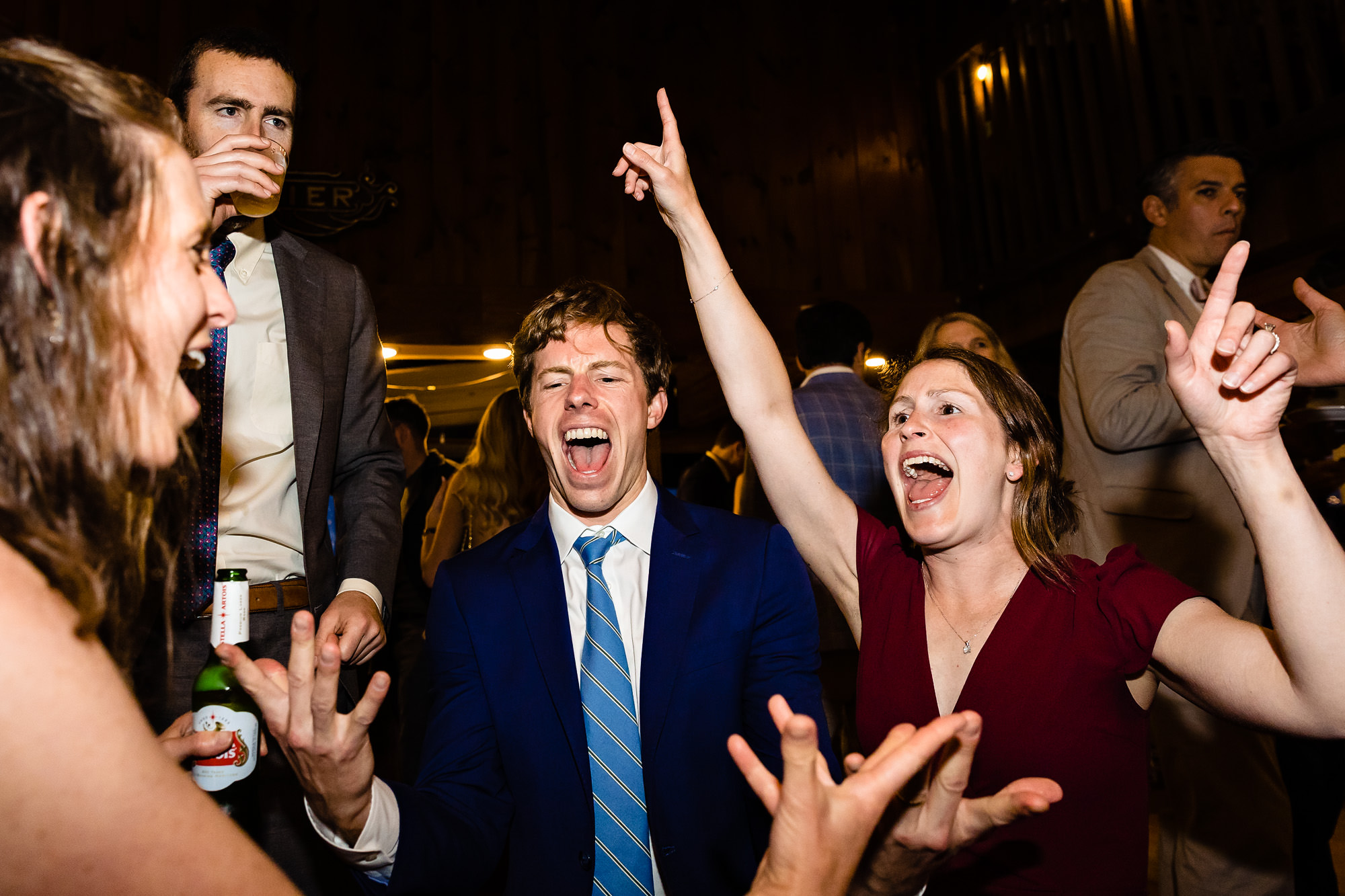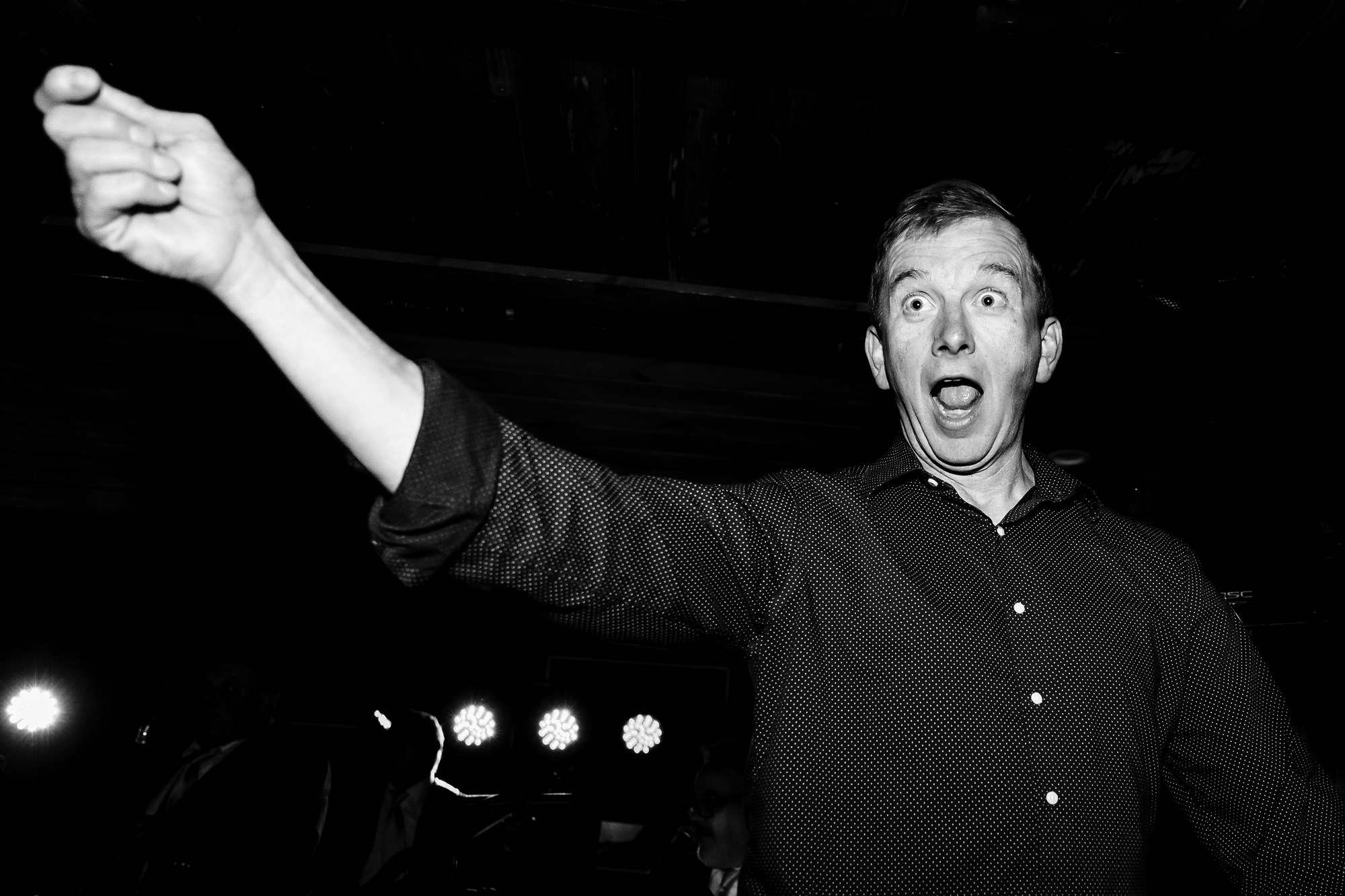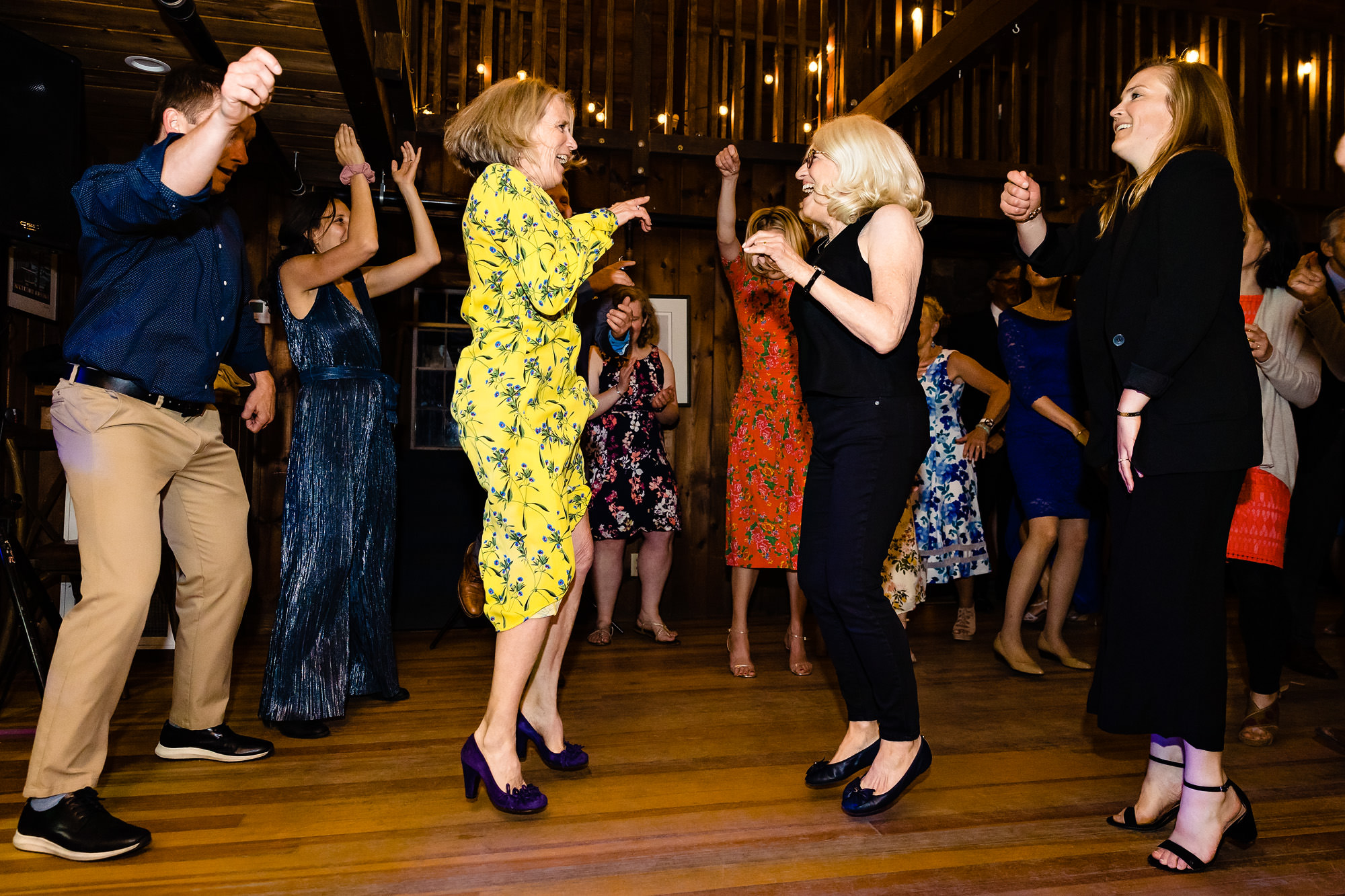 Vendors:
Venue: Linekin Bay Resort
Ceremony: Wilson Memorial Chapel
Officiant: Mark Glovin
Band: The Waiters
Ceremony Musician: Jeremy Amon
Baker: Helene Cass
Florist: Coreen Callister, Maura's friends
Maura's wedding dress: Grayce Bridal
Makeup: Lauren Albaum, About Face
Hair: Bonnie's A Cut Above
Stationary: Coreen Callister
Wedding Favors: Helene Cass