Have you decided that you'd like to elope in Maine, or have a smaller, intimate wedding in Maine, but you're not sure where what location to choose? I've lived in Maine for almost my entire life and I've photographed hundreds of weddings and elopements all across the state, and I'm happy to share some of my favorite locations and places in Maine to elope! I'll also give you a quick rundown as to what you need in order to elope in Maine. Make sure to bookmark this guide as you plan your Maine elopement!
What do I need to elope in Maine?
1. A Marriage License
You'll need a marriage license in order to make your elopement official. If the two of you live in the state of Maine, you'll need to both apply at the town office in which you reside. If neither of you live in Maine, you'll be able to apply at any Maine town office. Your marriage license will be valid for 90 days. I personally recommend you come up with a game plan for obtaining your marriage license, especially if you plan to do it the day prior to your elopement. Contact the town office where you plan to apply for your marriage license to double check on what they'll need from you and their availability. For more details, read more about Maine marriage licenses at this link.
2. An officiant and two witnesses
You'll also need to hire an officiant, or have a loved one become ordained. If you'd like to go the latter route, they'll need to get ordained online- one option is the Universal Life Church. If your loved one is a Maine judge, lawyer, or notary, they may already be able to perform ceremonies. For more information, please review Maine.gov's getting married in Maine page.
You'll also need two witnesses in order to make your nuptials official. Good news- I'm happy to be one of those witnesses should you hire me for your elopement! If you do not plan on having loved ones present at your elopement, your officiant may be able to bring a second person to act as a witness.
3. A location event permit (depends)
Some locations (usually state and national parks) may require you to obtain a permit. Why? There's a few reasons! By applying for a permit, you're letting the park know what your plans are, and they can also take the time to inform you of any rules and regulations. It's in your best interest to apply for one- that way, you won't take the park by surprise! I recommend reaching out to the park/property (or the town the location resides in, if you can't find contact information) to find out more information about whether a permit is required for the location you desire.
The best places to elope in Maine
---
Acadia National Park
NOTE - I've written a guide on how to elope in Acadia National Park- check it out!
Thousands of couples have chosen Acadia National Park for their elopement, and for good reason. You can really have it all in Acadia- not only are there a wide variety of scenic backdrops to choose from, including cliffs, rocky and sandy beaches, mountaintops, woods, bridges, ponds, and more, but MDI and Bar Harbor provide lots of entertainment, such as a wonderful selection of hikes, mouth-watering restaurants (lobster, anyone?), and scenic tours. It's the perfect place to either elope on your own or to bring a small group of your favorite people.
Most couples opt to have their elopement ceremony in Acadia National Park. You can also opt to have a simple reception dinner at one of the many restaurants on Mount Desert Island. There's many great options, but some of my favorites include Havana, Project Social Kitchen, and Salt & Steel.
Acadia Elopements: Jenie & Brian, Levi & Molly, Kayla & Orlo, Ali & Rachel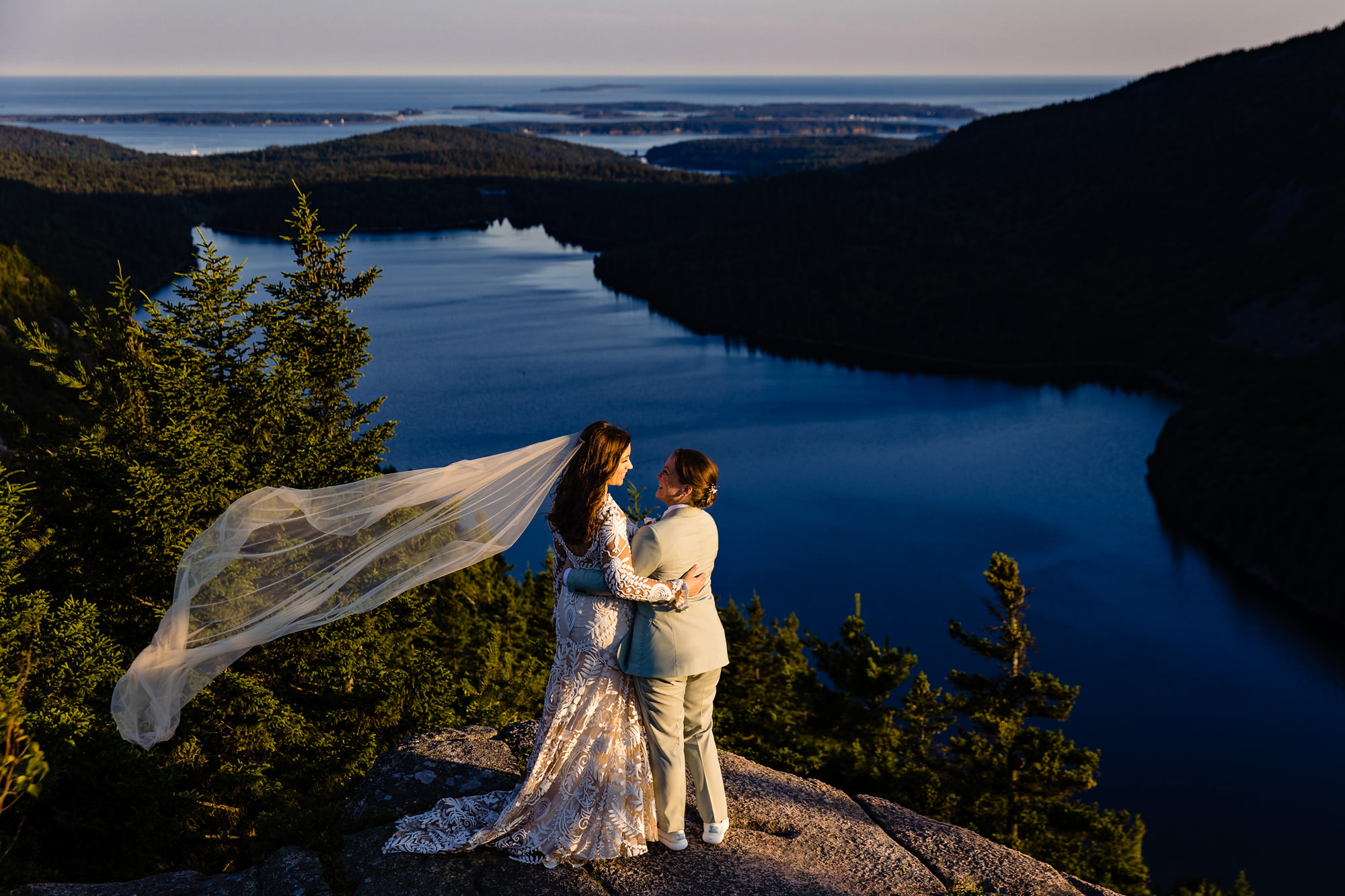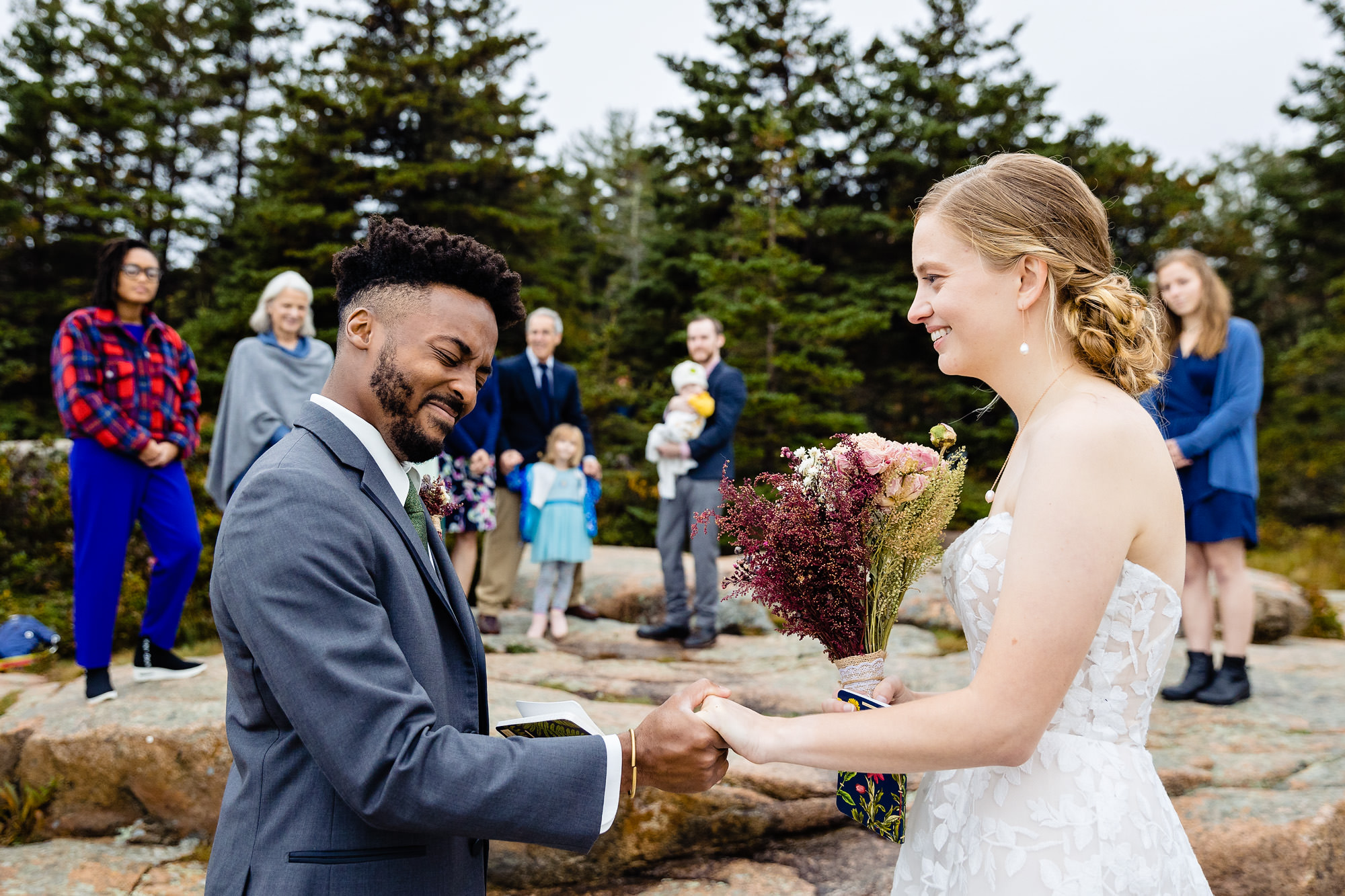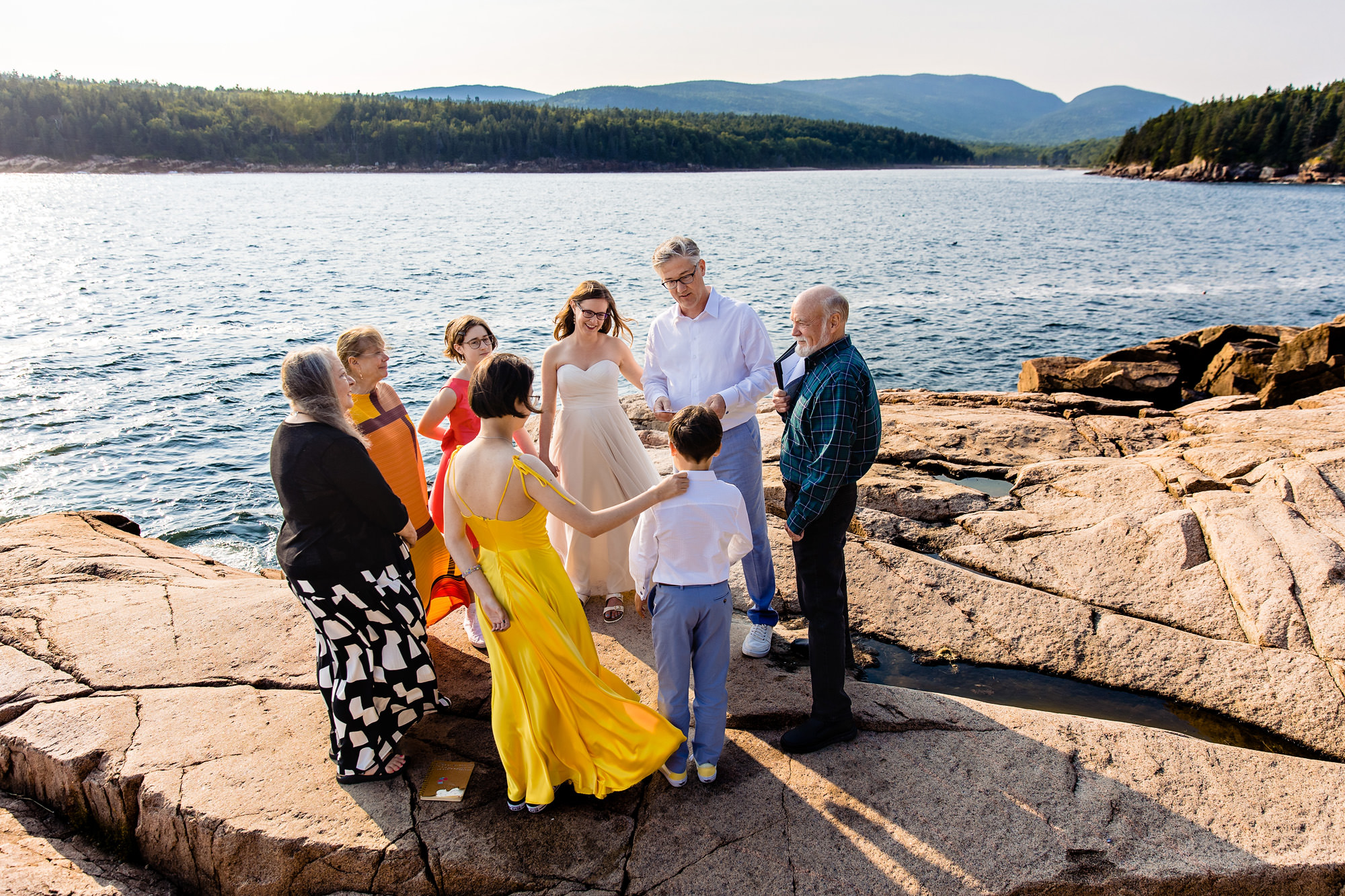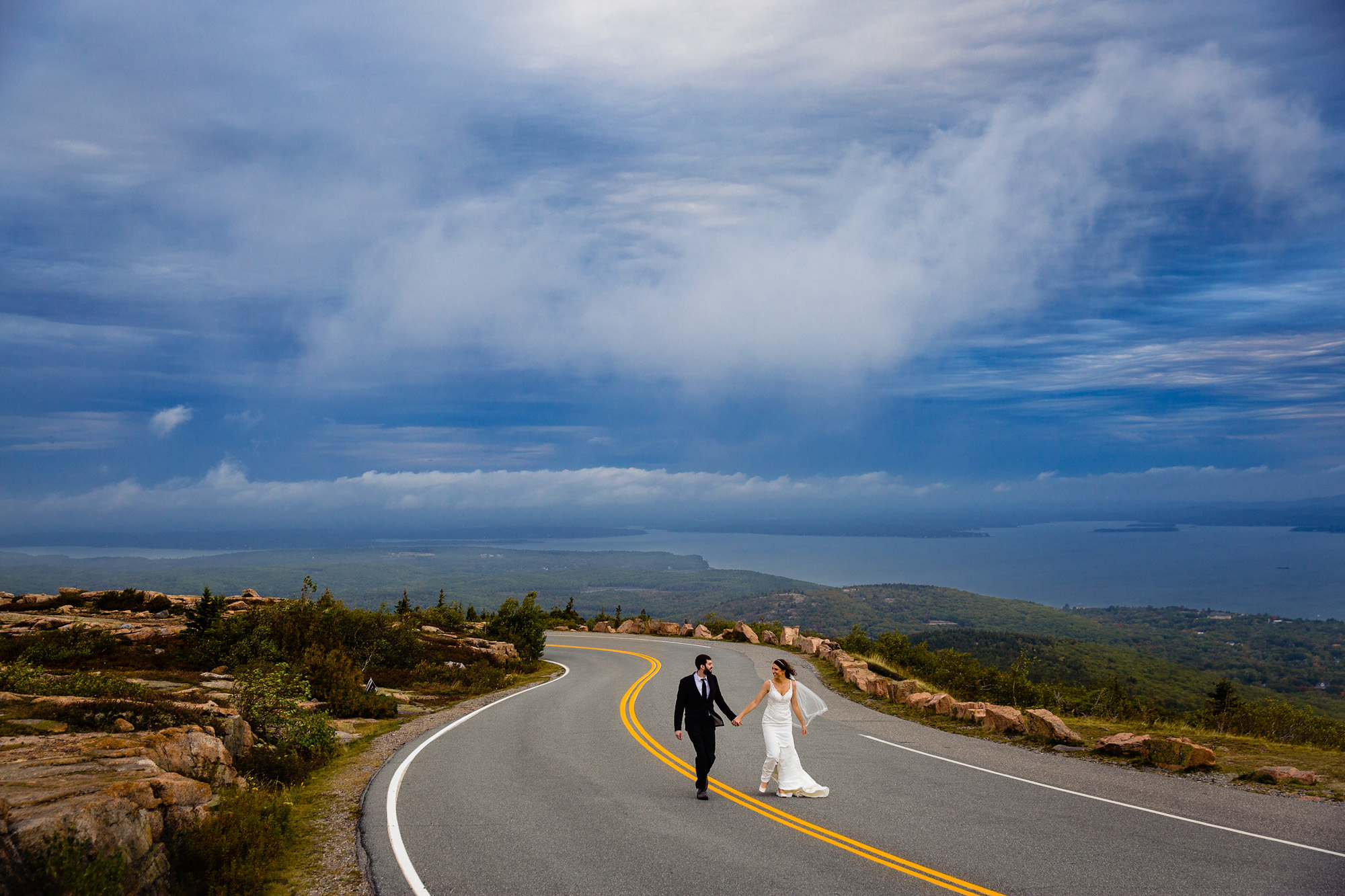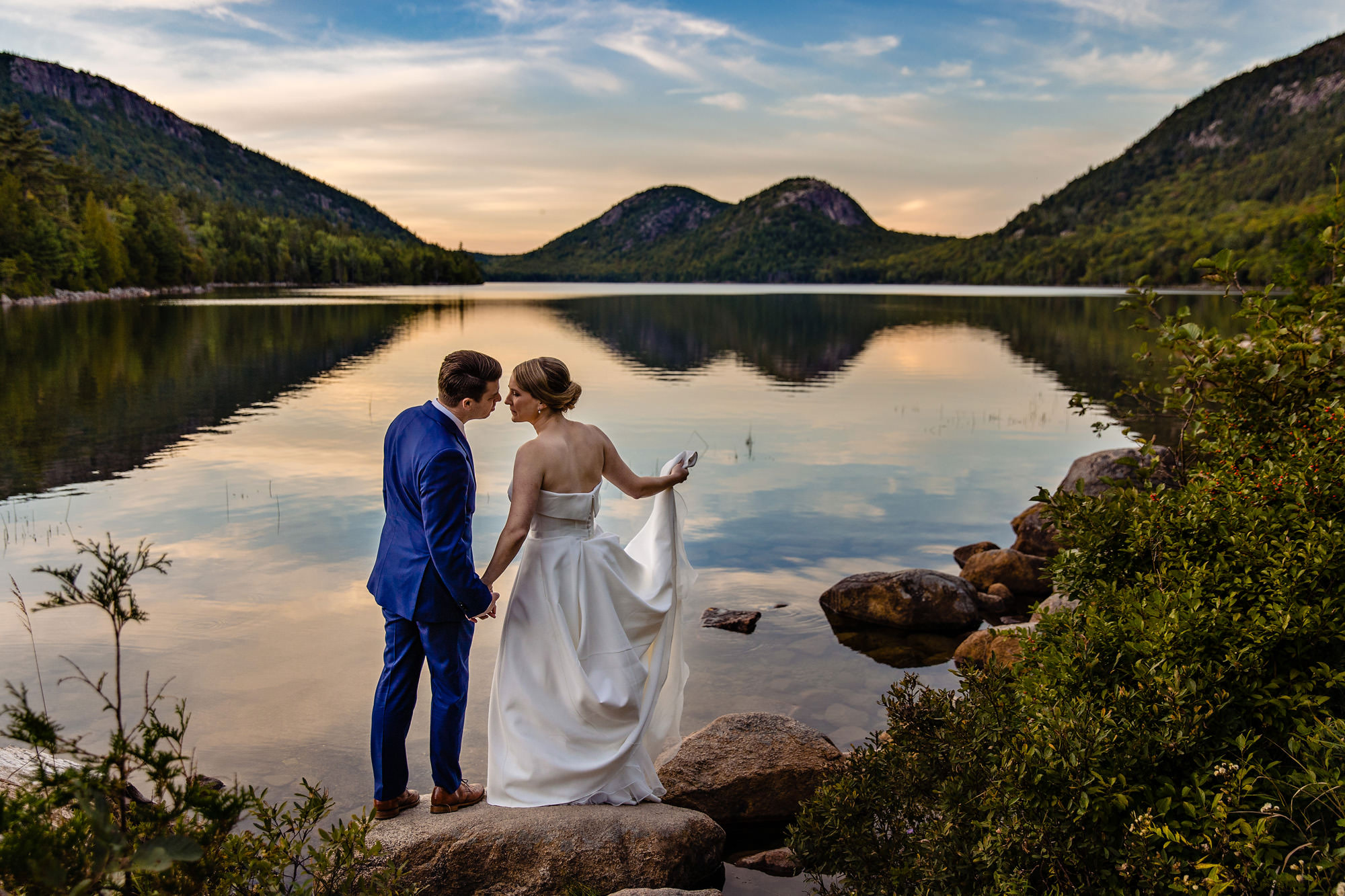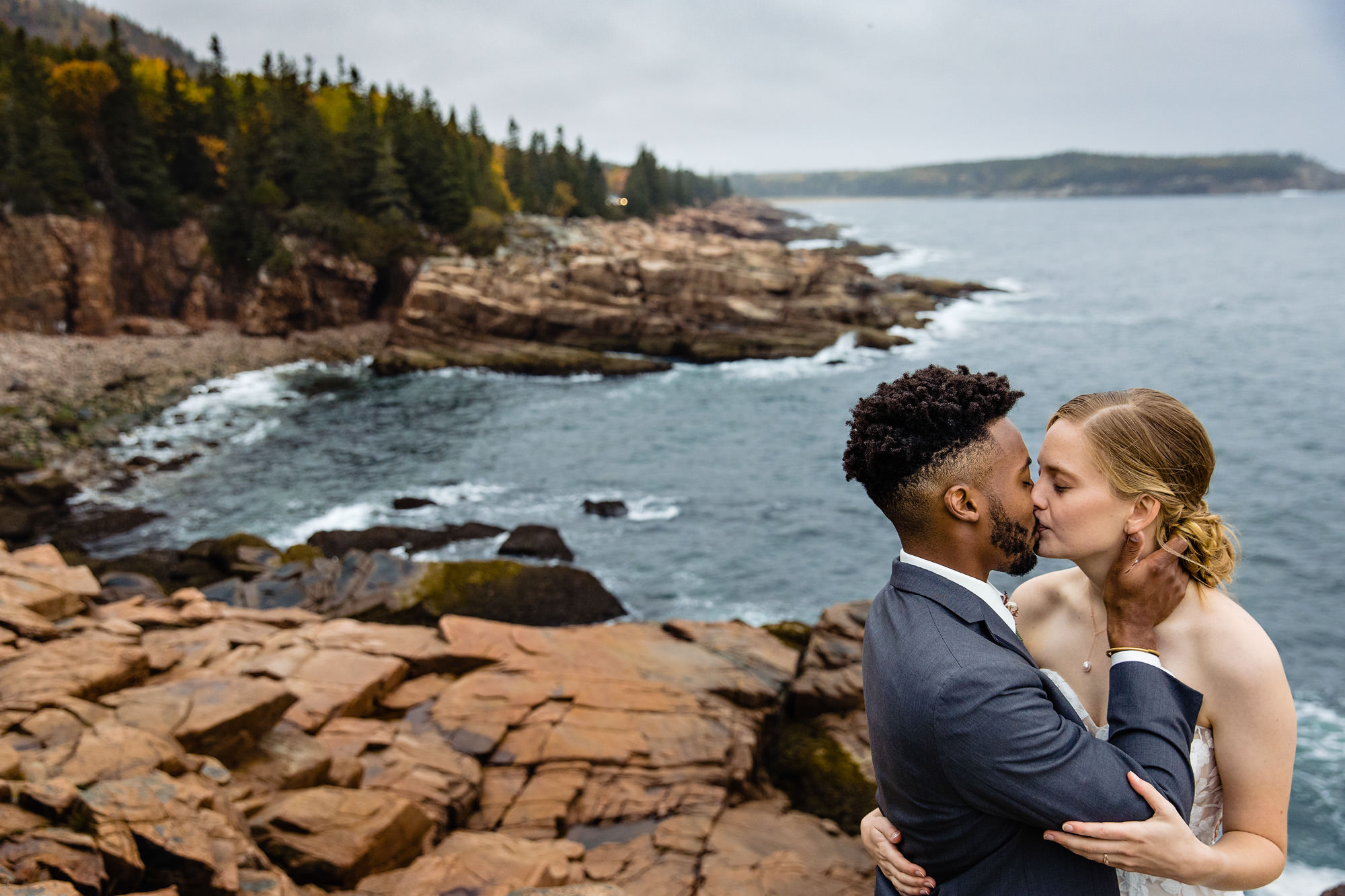 West Quoddy Head Lighthouse
Are you looking for the road less traveled? If you're looking for a quiet, restorative spot with one-of-a-kind views, the West Quoddy Head Lighthouse in Lubec, Maine may be the perfect fit for your elopement. While Lubec and its surrounding communities are relatively quiet, you'll be awed by the craggy coastline, which is even more striking than Acadia's oceanside cliffs. There's not much entertainment in the area if you're hoping for fine dining, shopping, or tour options, but some of the best hikes in Maine are found right in Lubec, including the iconic Bold Coast trail.
I once photographed a West Quoddy Head Lighthouse elopement which took place on New Years Day at sunrise (fun fact- for part of the year, West Quoddy Head Lighthouse sees the sunrise first in the continental US!), and it's an easy spot to access. It just so happens to be one of the most attractive lighthouses in Maine, but in case you're not a lighthouse fan, there's lots of different scenic backdrops to check out.
Fun fact- Lubec is on the border of Canada, and you have a passport you can easily explore Roosevelt Campobello International Park!
If you're a hiker drawn to rugged landscapes, and you're looking for your destination elopement to be on the quieter and relaxing side, Lubec is a great pick.
West Quoddy Head Lighthouse Elopement: Barb & Kyle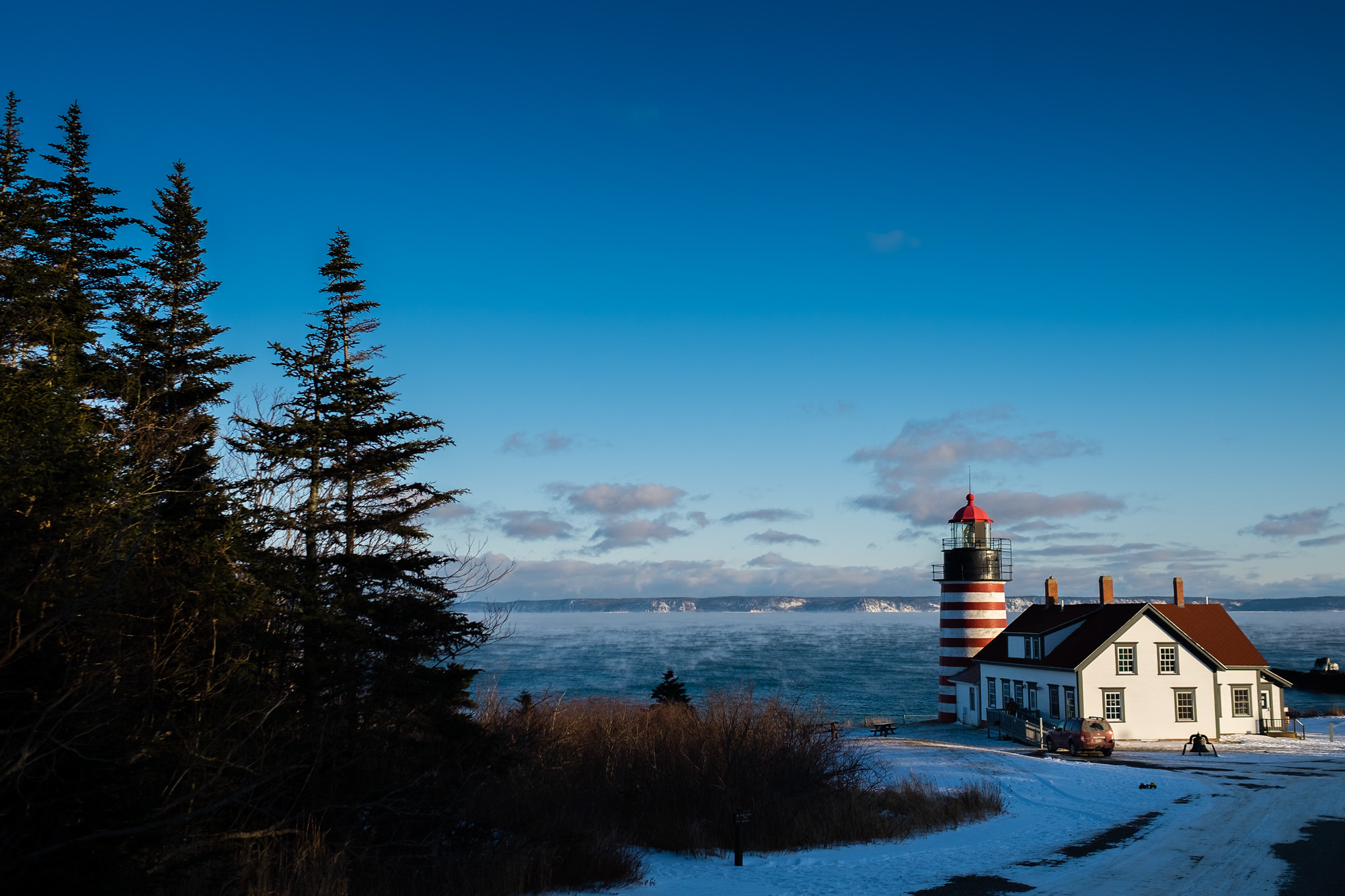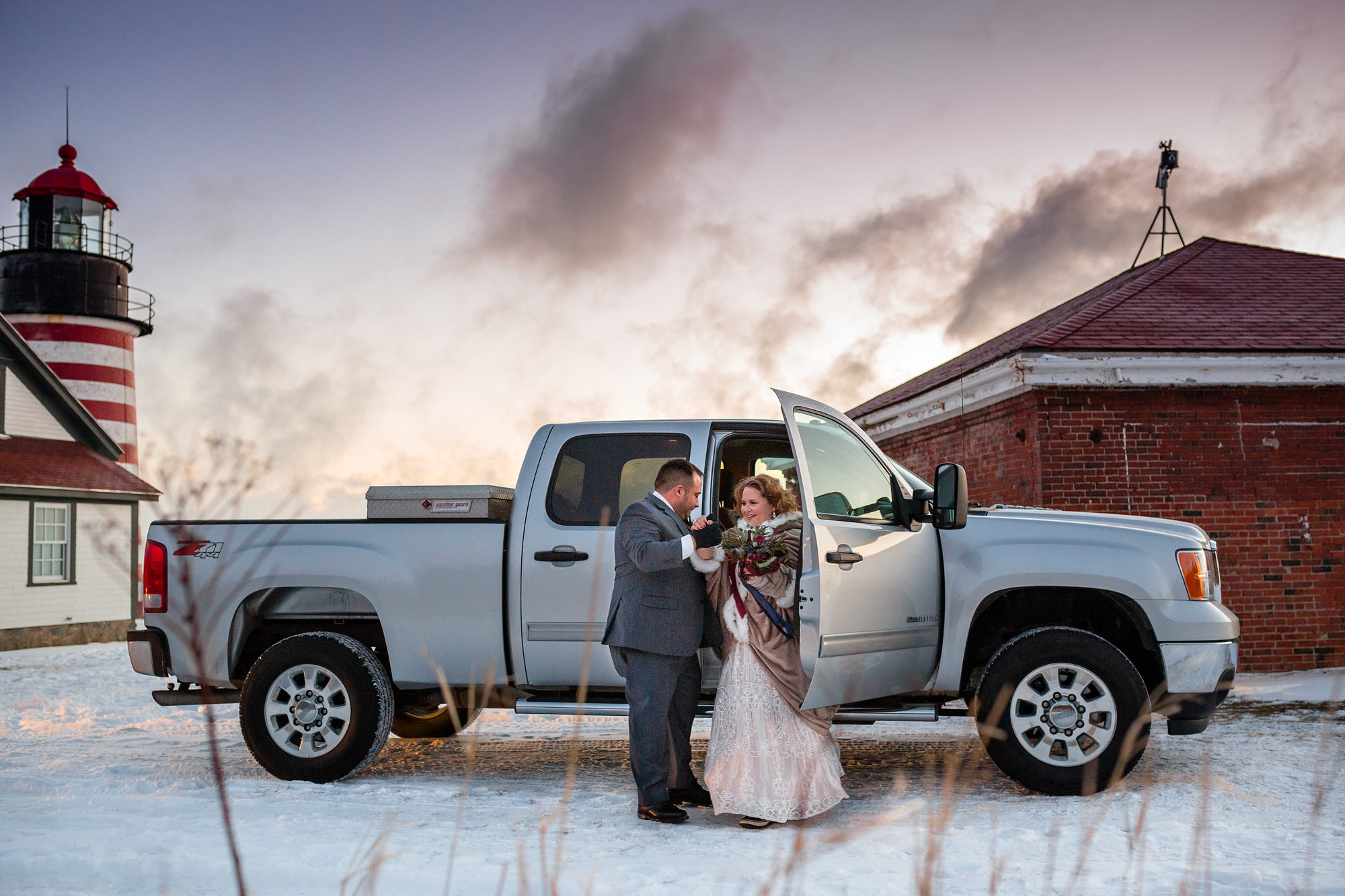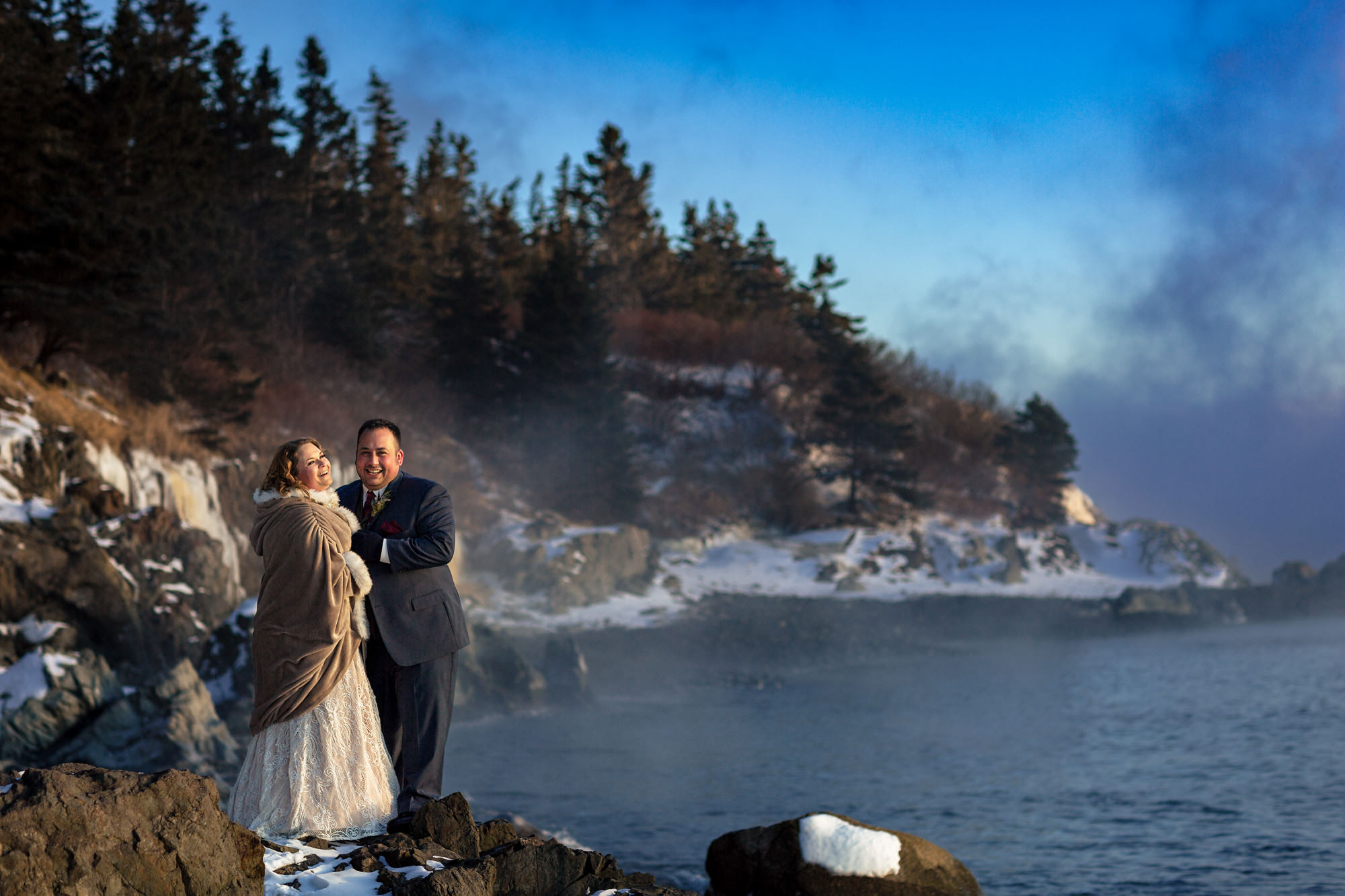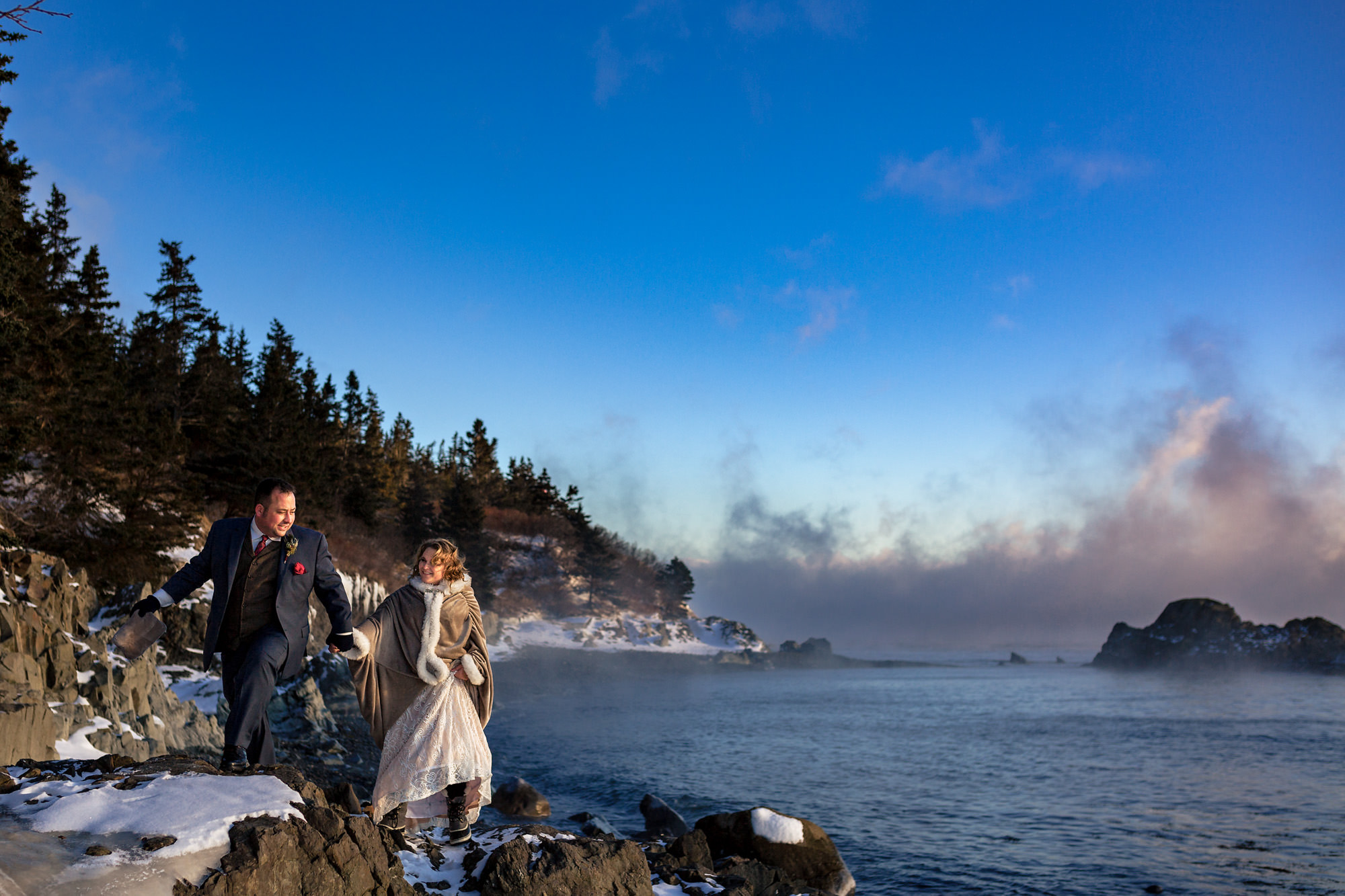 Schooner Olad
For the ultimate Maine experience, consider eloping on a sailboat! While there are many Maine schooners that provide wedding and elopement services, I've personally experienced the warm hospitality of the Schooner Olad crew, based out of Camden, Maine. Imagine having your ceremony on the boat in front of a scenic backdrop, then leisurely sailing to an island (while you sip champagne and enjoy charcuterie, of course) for a lobster bake. Once you've had your fill of seafood, you'd hop back on the schooner and sail back to the mainland while the sun sets. This is such a wonderful experience (look how much fun Christy & Pat had on their Schooner Olad elopement!) that I promise you (and your loved ones, should they be invited) will never forget.
Schooner Olad Elopement: Christy & Pat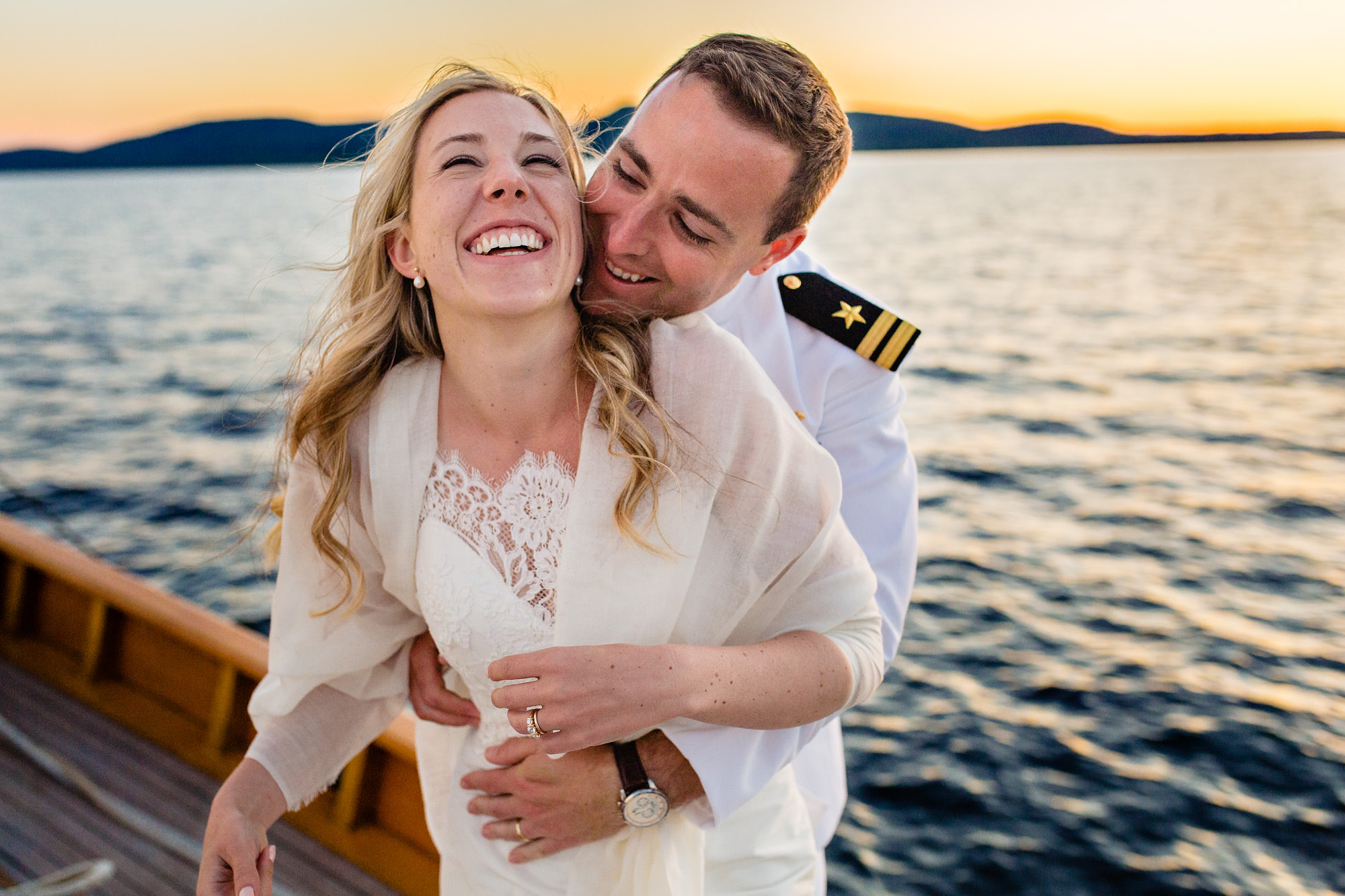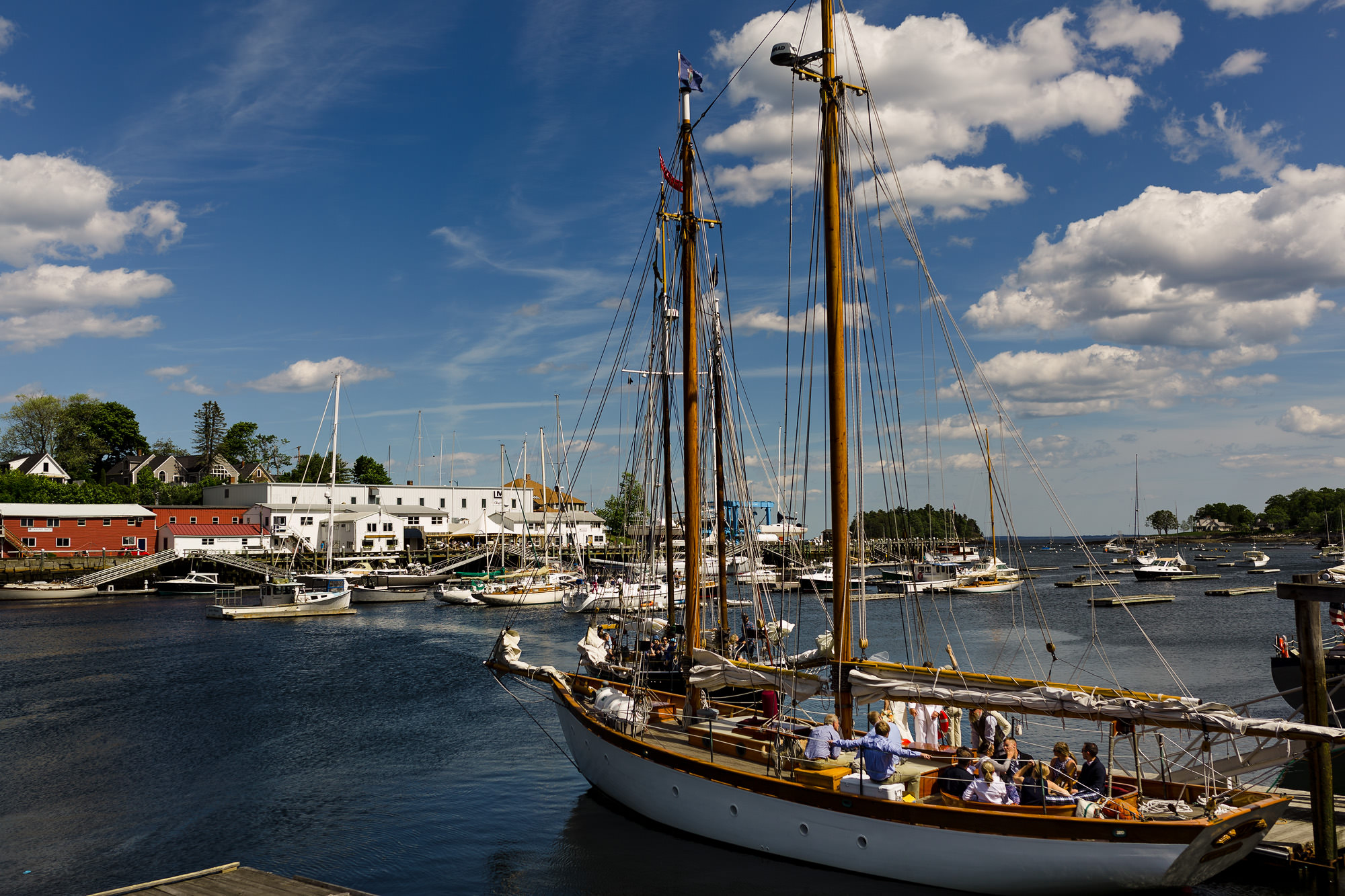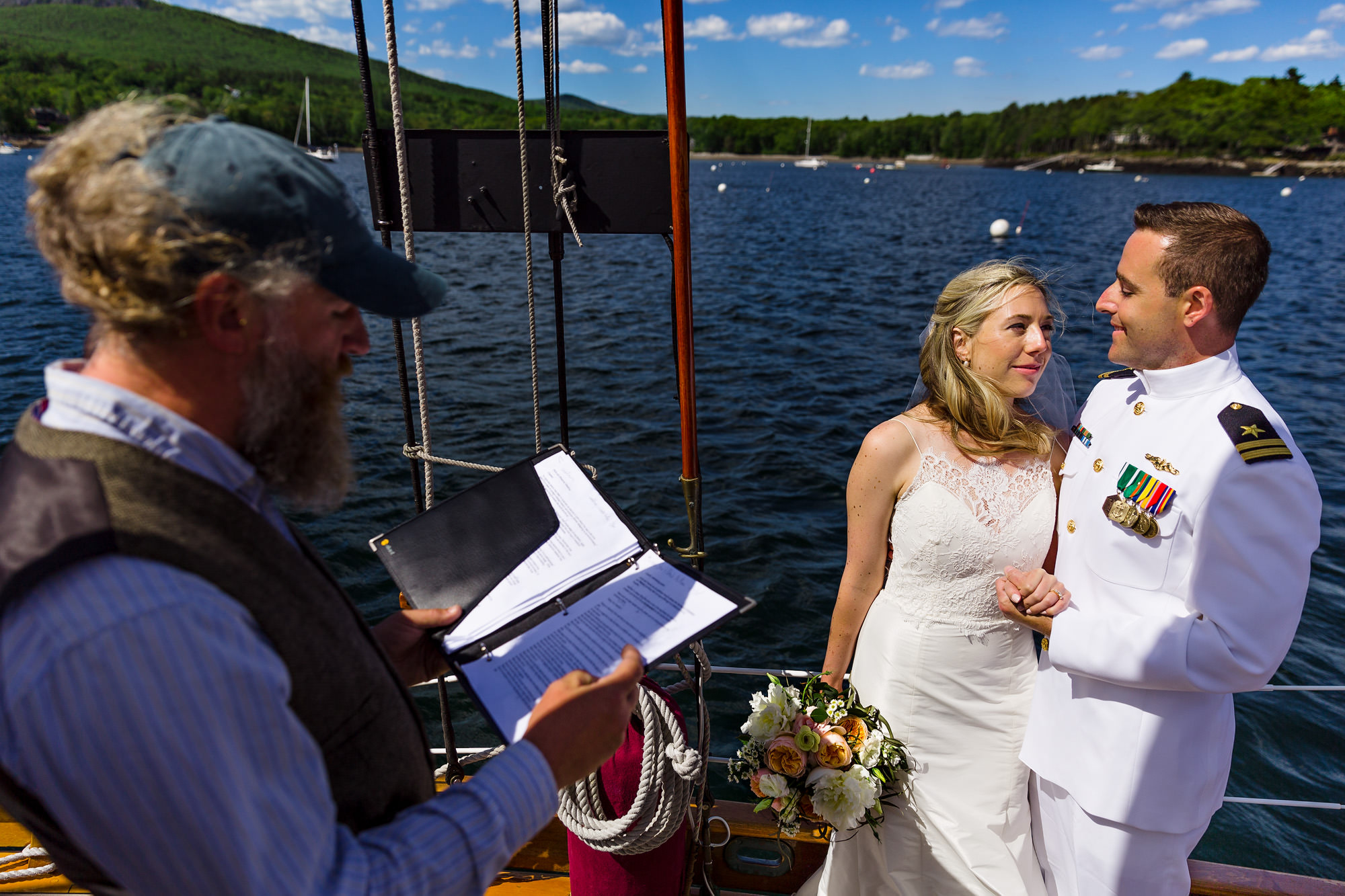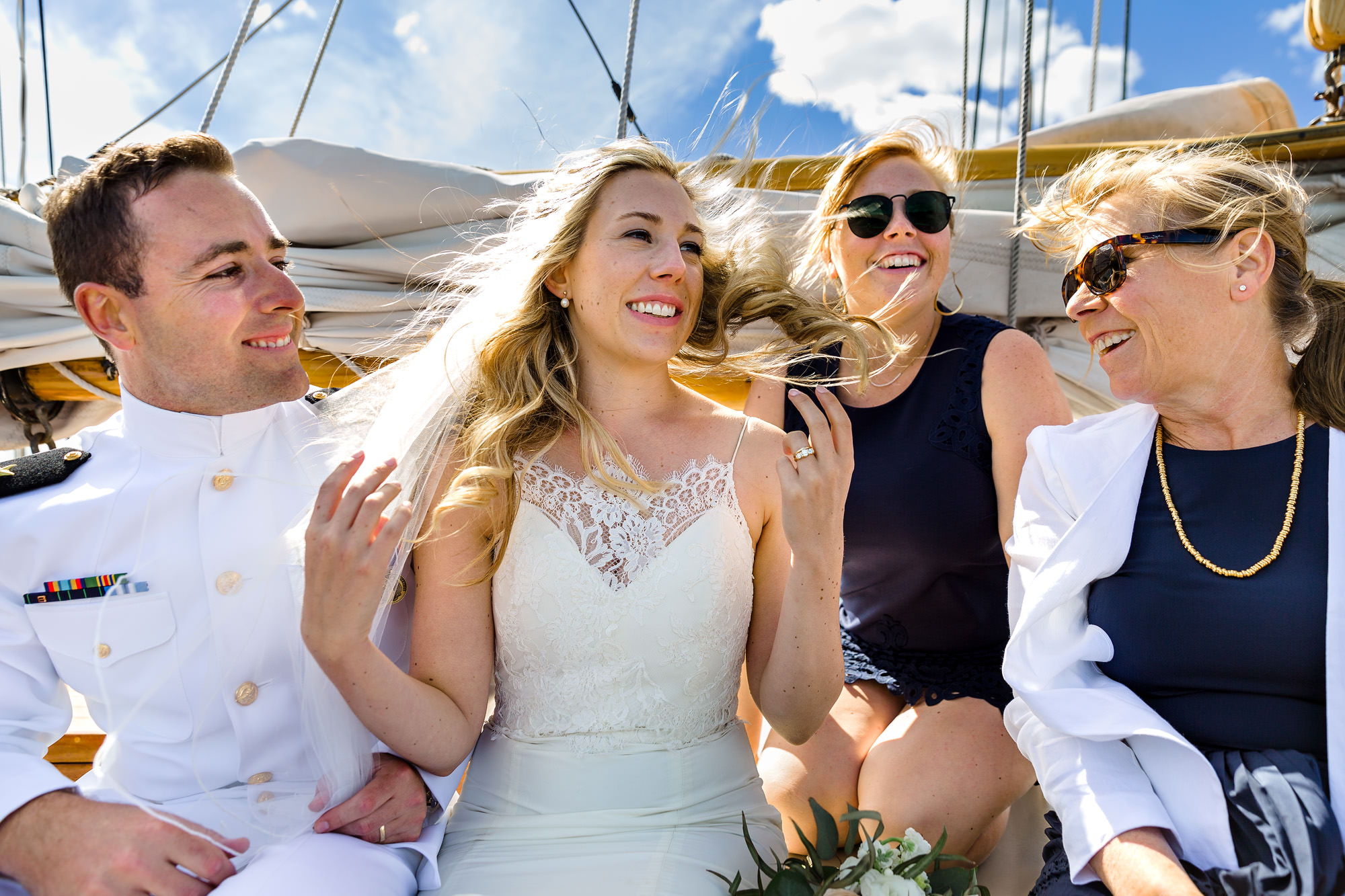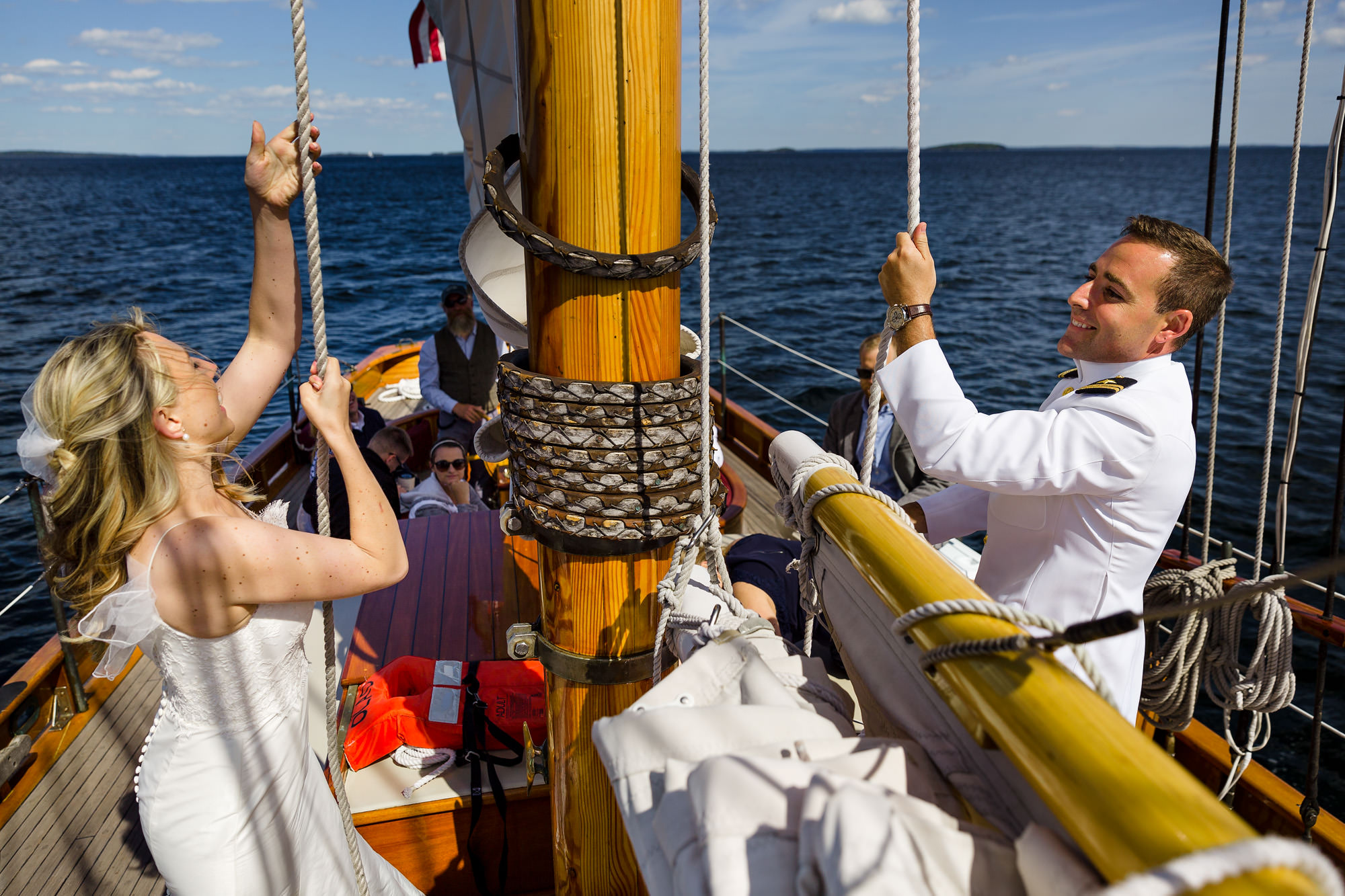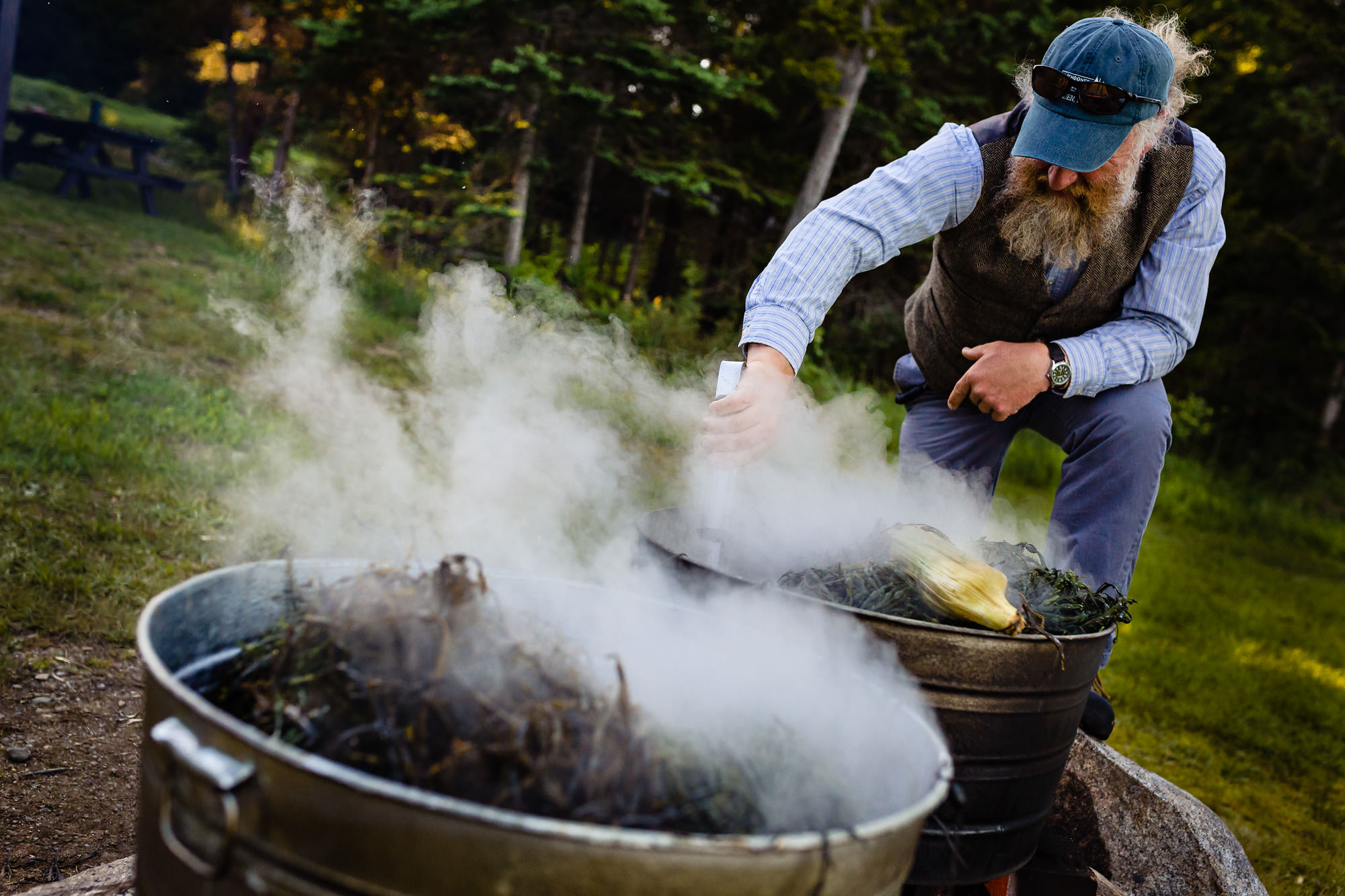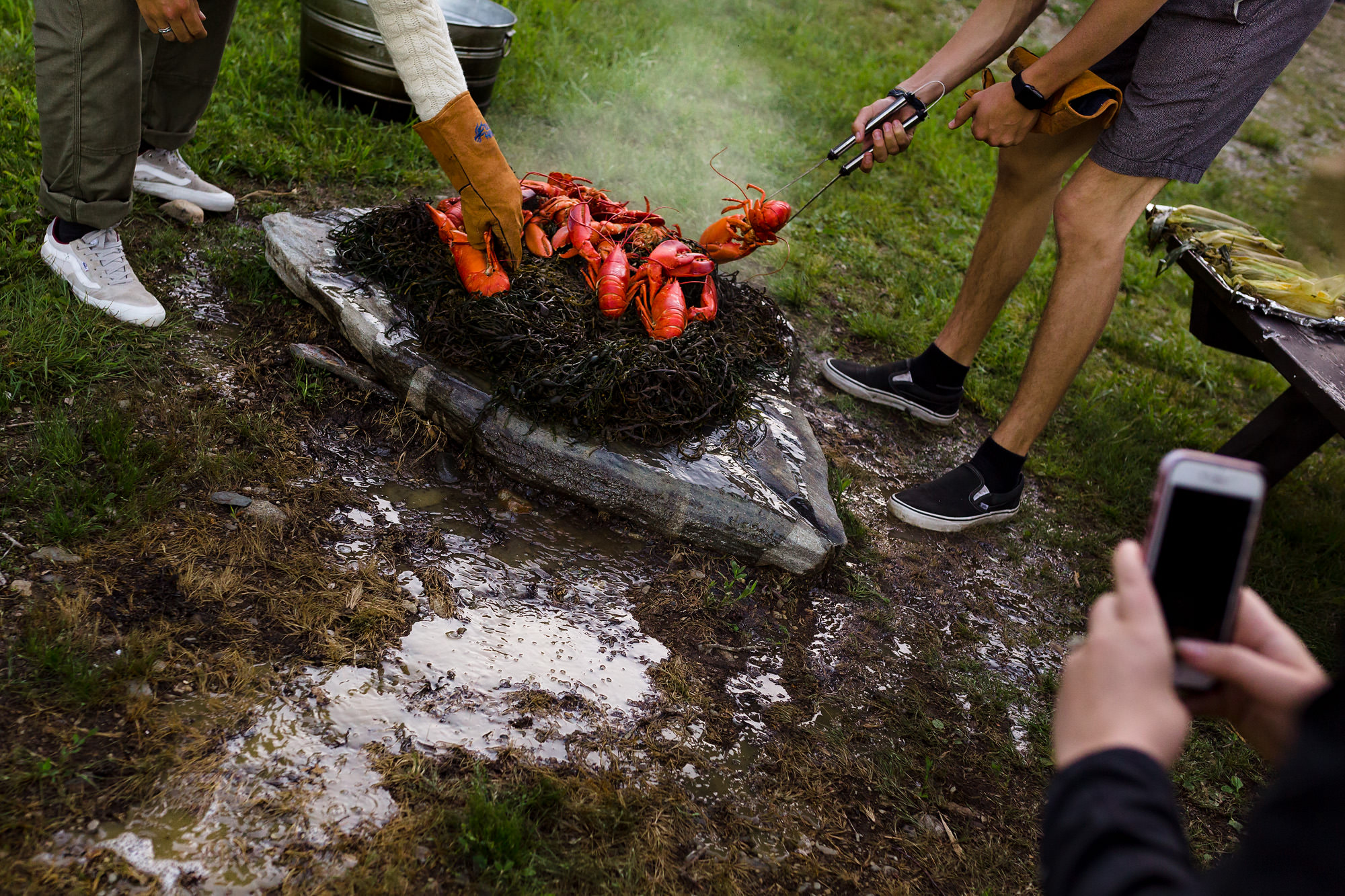 Pemaquid Point Lighthouse
If you're giddy over the idea of eloping on a rocky cliff, alongside an iconic Maine lighthouse, Pemaquid Point Lighthouse in Bristol, Maine may be right up your alley. If you're hoping for a variety of portrait backdrops, there's many scenic spots that are a quick drive away, including Pemaquid Beach (a sandy beach) and Fort William Henry. There are even spots nearby where you can watch the sun set over the ocean. This Pemaquid Point Lighthouse elopement utilized many of these locations!
This lighthouse is popular during tourist season, so I'd recommend timing your ceremony to take place close to sunset so as to avoid too much interference with curious visitors and tourists.
If you're hoping to share a meal after your ceremony, try checking out The Contented Sole (which offers waterfront deck dining that has been featured in national commercials), and The Bradley Inn (a four minute walk away from the lighthouse!)
Pemaquid Point Lighthouse is within an hour drive to many memorable locations in the midcoast area, including Boothbay Harbor, Wiscasset, Owls Head, and Rockland, so if you're hoping for a central location to explore Maine's unique coastal towns, Bristol is a great place to stay.
Pemaquid Point Lighthouse Elopement: Annie & Markus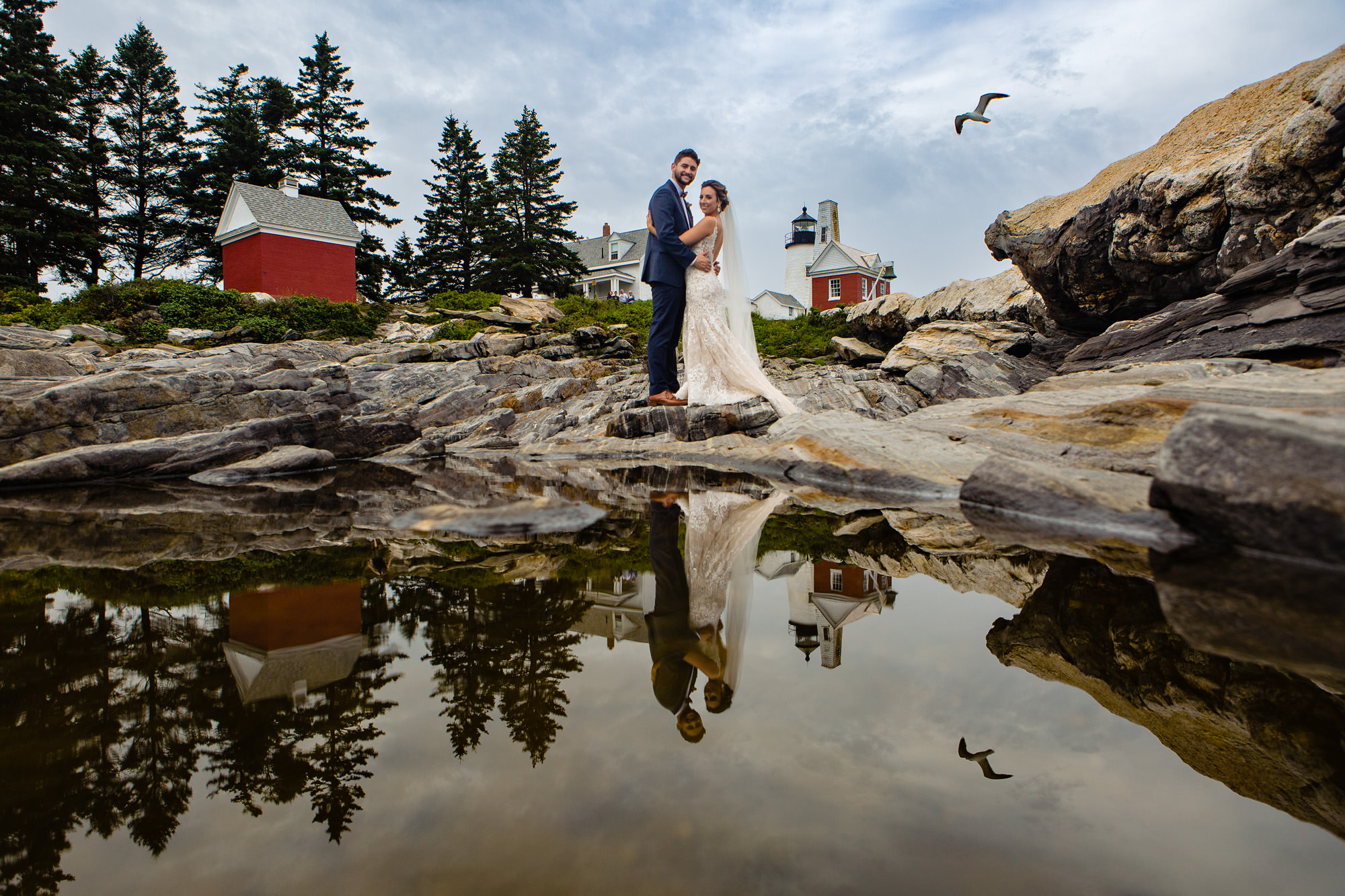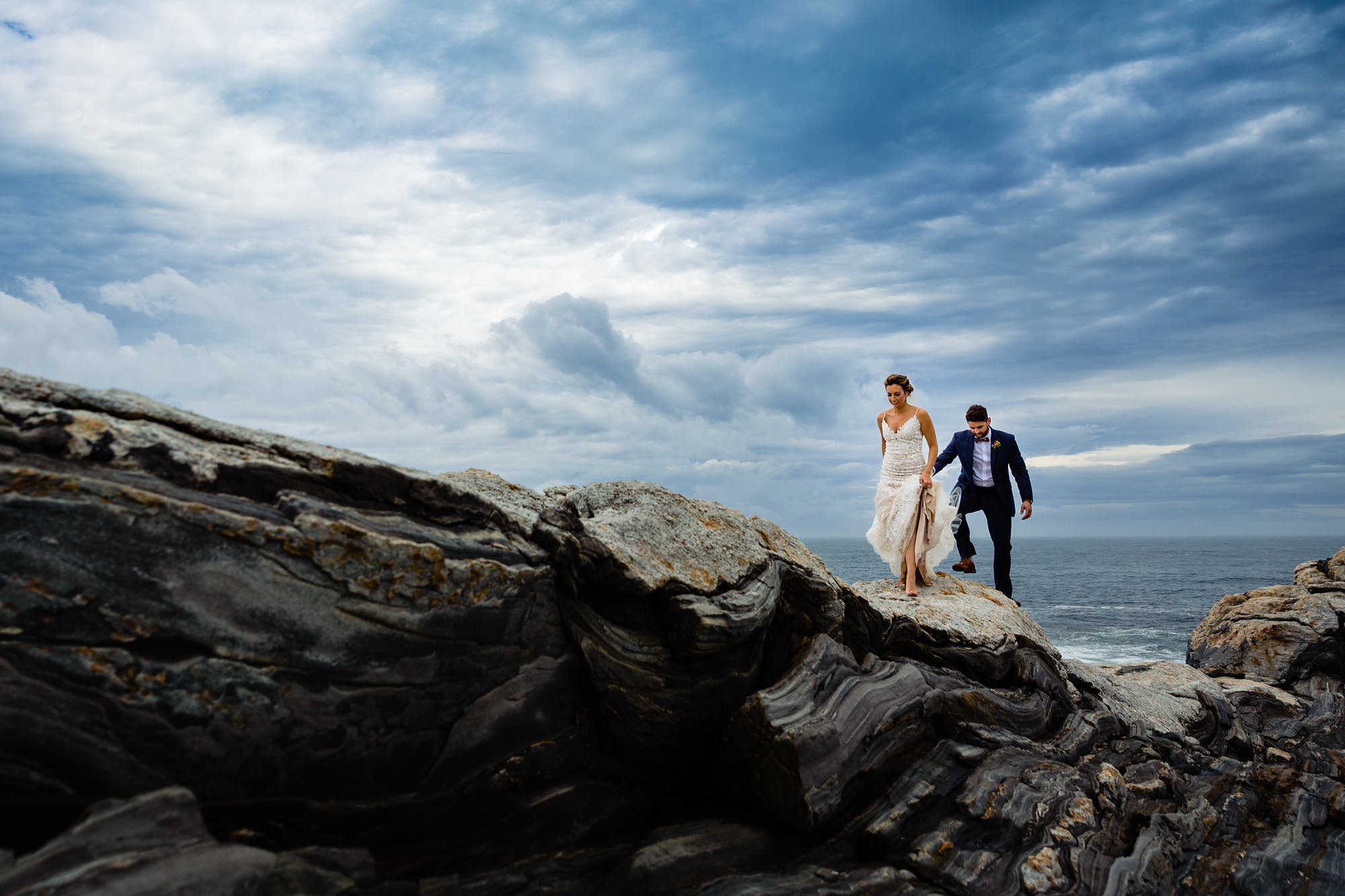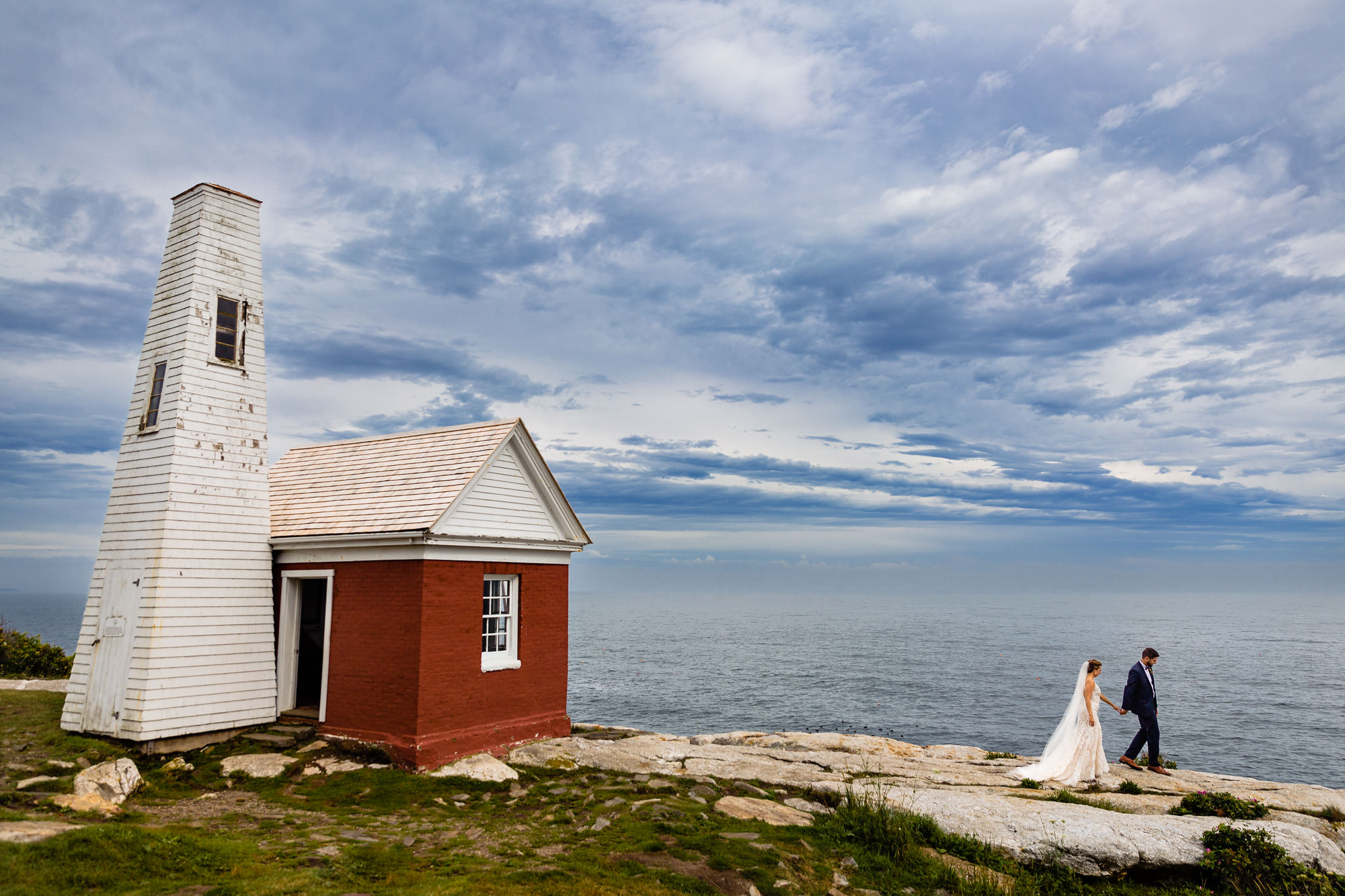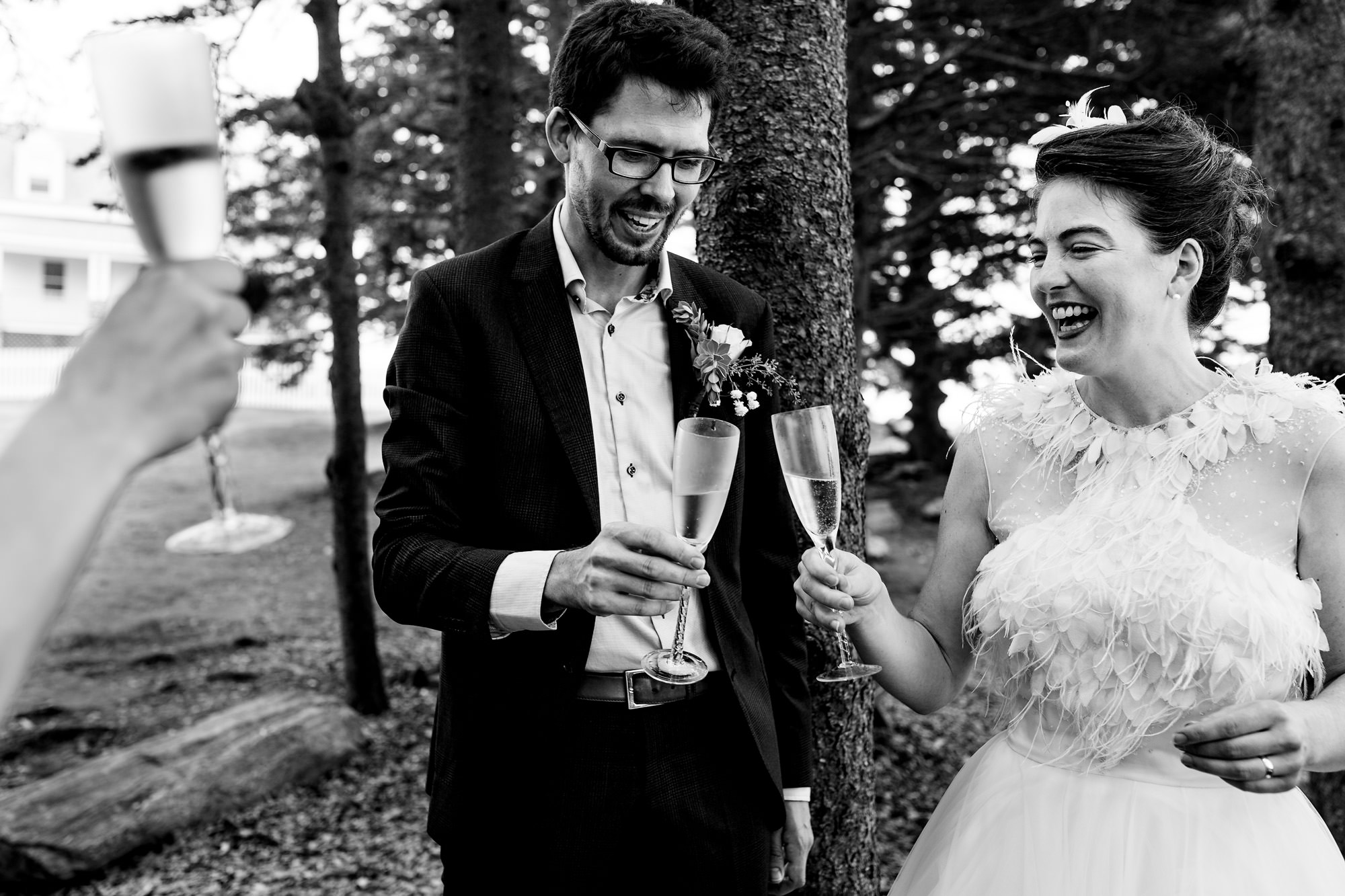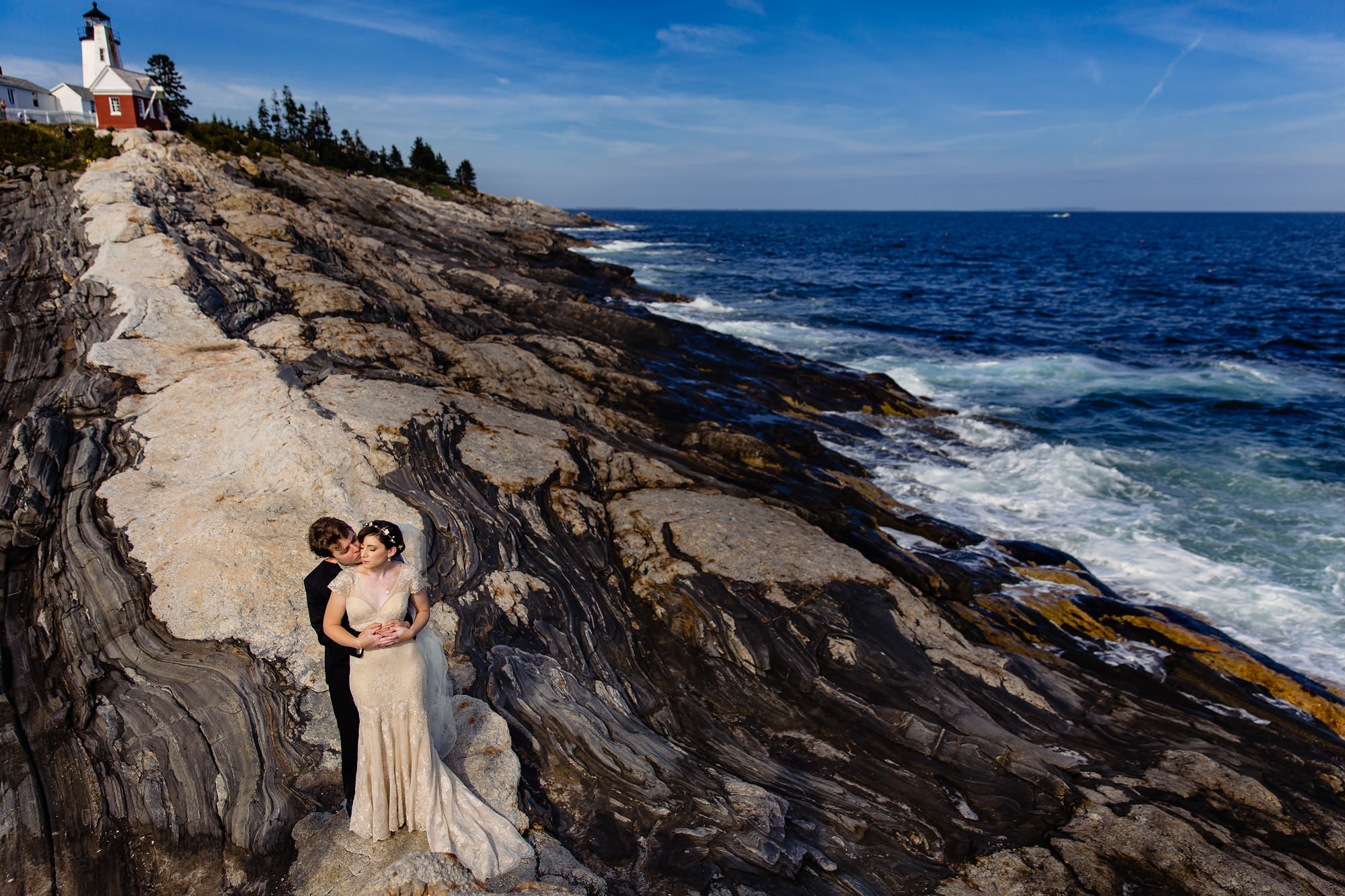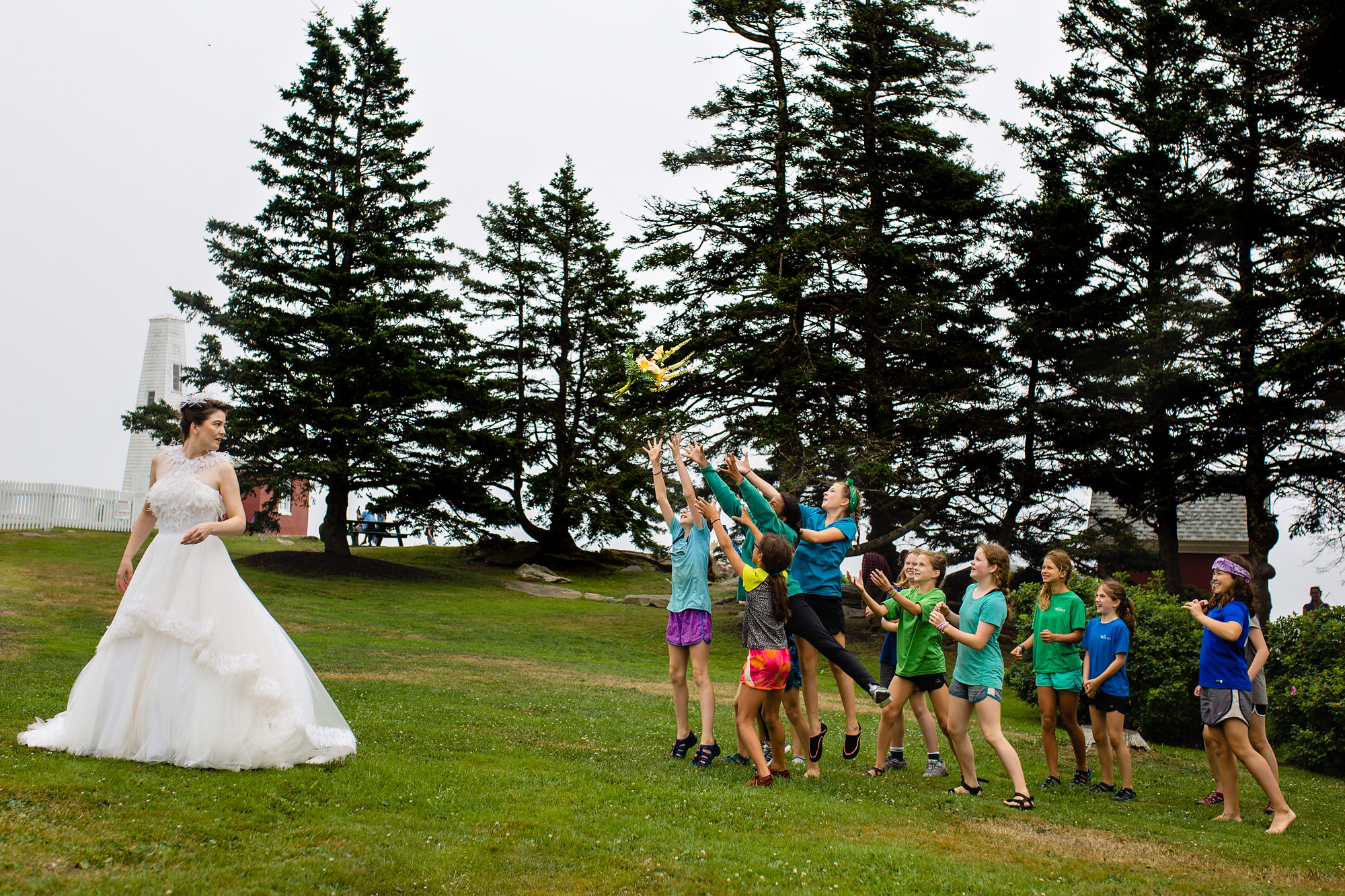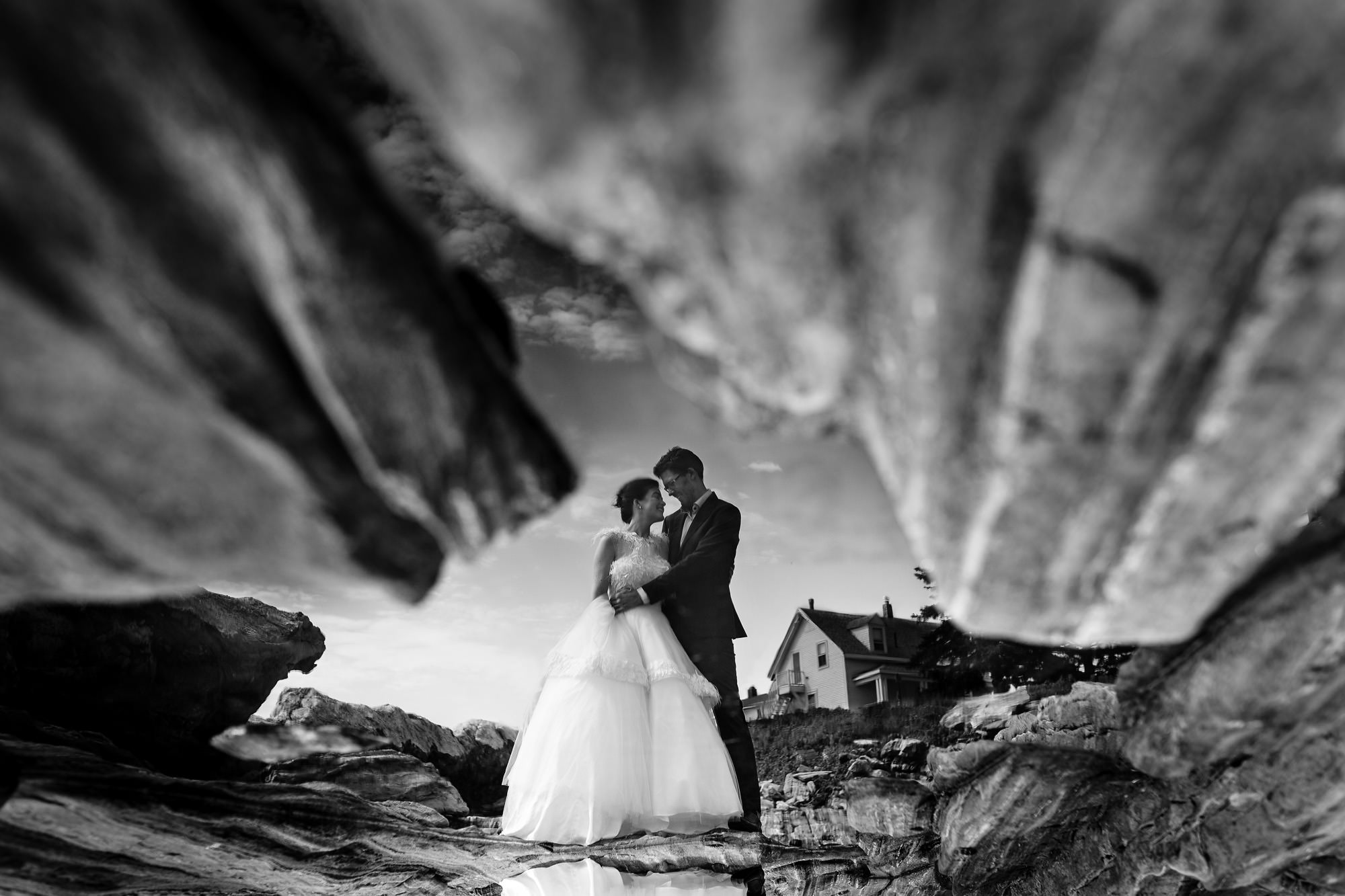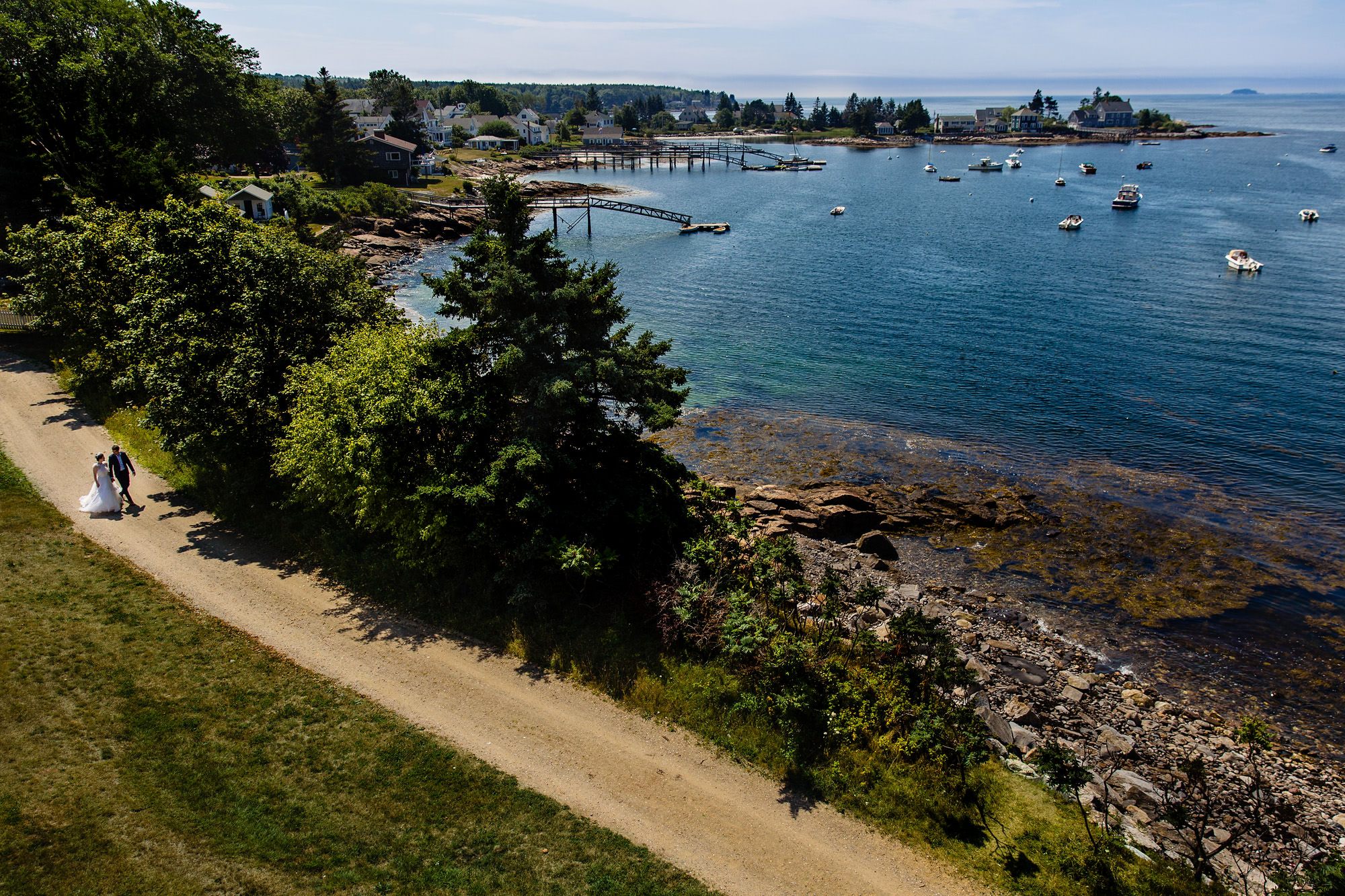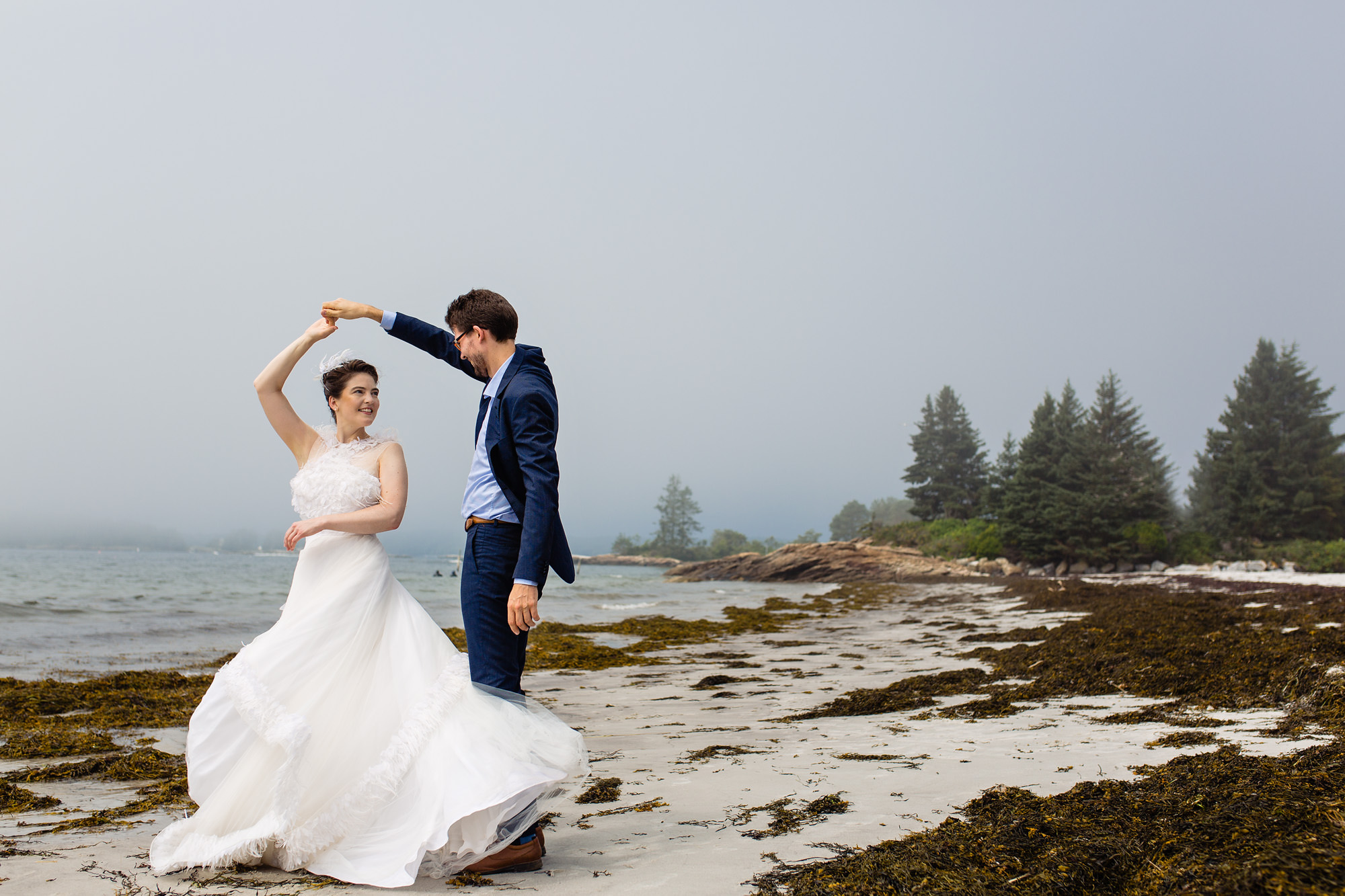 Camden Hills State Park - Mount Battie
Want to get married on top of a mountain? Mount Battie, located within Camden Hills State Park in Camden, Maine, is such a great option for those who love the idea of panoramic, sweeping mountaintop views but don't want to hike on their wedding day (although you can if you want to!). After a short drive up, you'll arrive at the summit of Mount Battie, and you'll be greeted with a stunning view of Camden Harbor and Penobscot Bay. A lookout tower provides even more elevation to soak in the scenery. Since this is a popular spot for tourists I recommend eloping here at sunrise or sunset. If you're looking to share a meal after, there's plenty of delicious options in Camden to choose from, but some of my favorites include The View at 16 Bay View, Natalie's, and Long Grain.
Mount Battie Elopement: Sarah & Brandon (second half)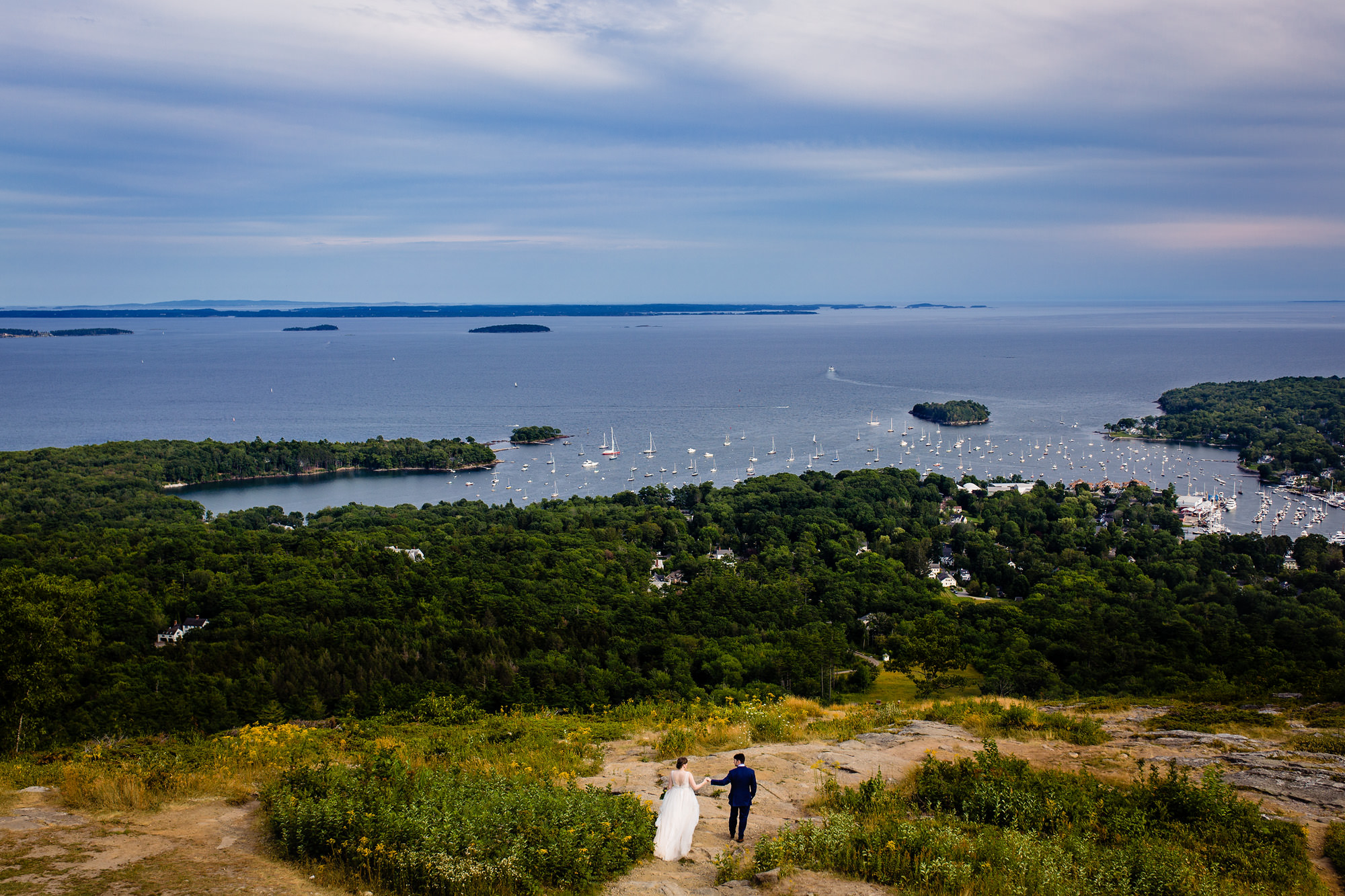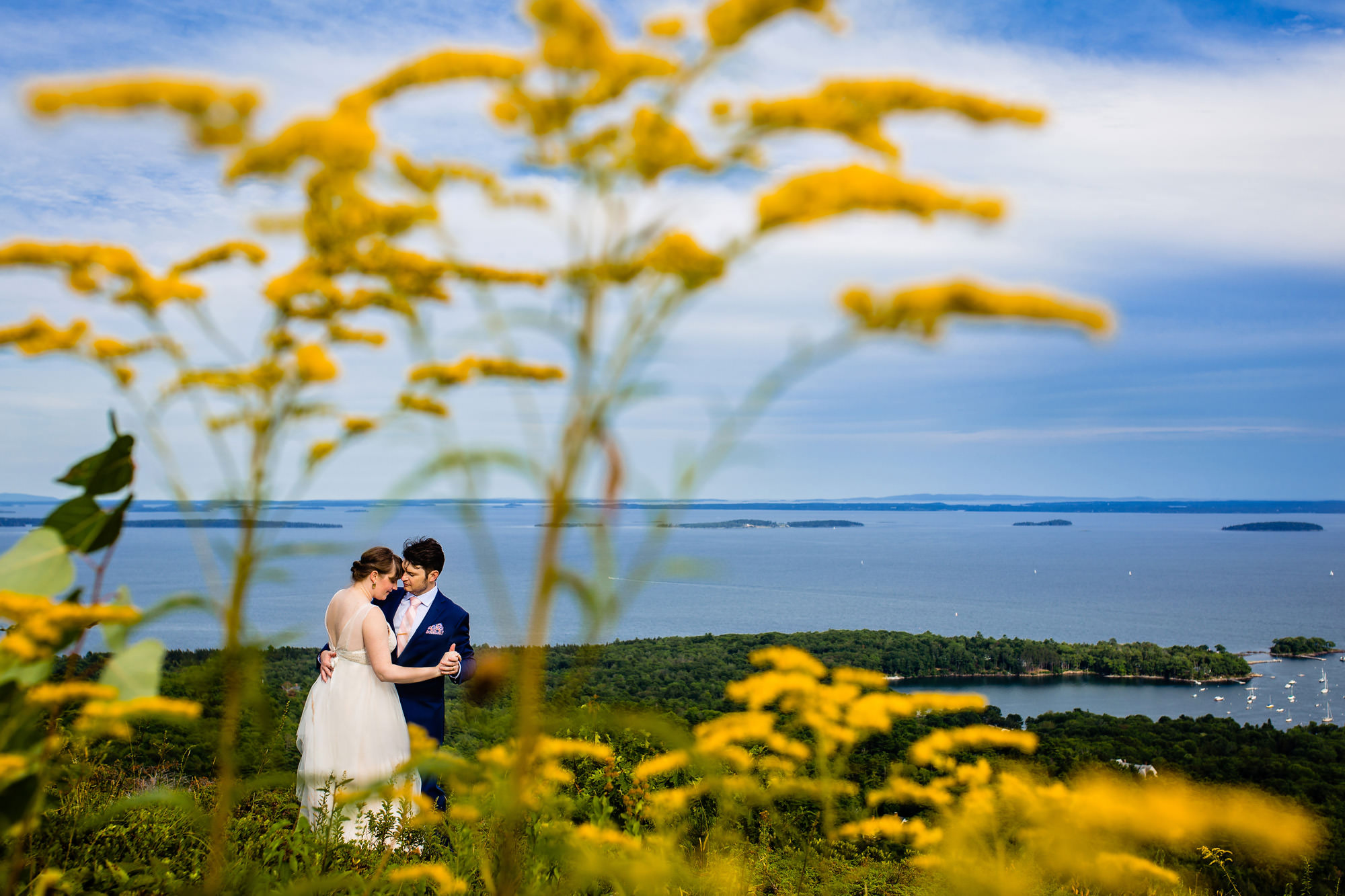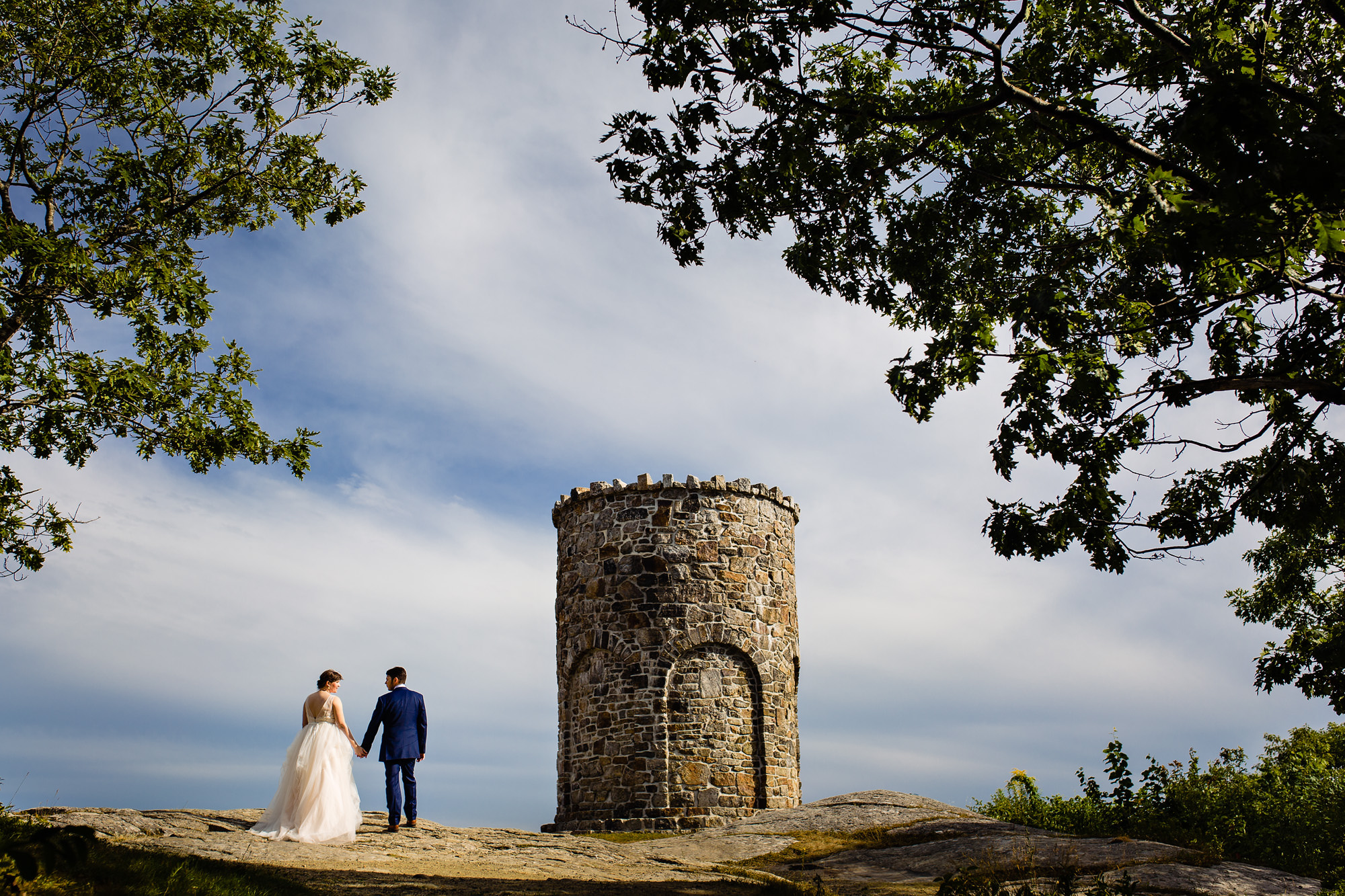 Vesper Hill Children's Chapel
If you're worried about the potential on rain on your wedding day, but still desire an outdoor ceremony, check out Vesper Hill Children's Chapel, located in Rockport, Maine. This is an outdoor, open air chapel, that sits in a well-maintained garden and woodsy space, and you can even see the ocean from the windows of the chapel! The chapel can seat up to 50 people, but it is regularly booked by couples eloping and/or having intimate weddings. If you're hoping for photos with an ocean backdrop, never fear- there's many scenic ocean views within a 5-15 minute drive from the chapel. And, if you're looking for the perfect place to celebrate afterwards, Nina June provides tasty Mediterranean cuisine and has stunning views of Rockport Harbor.
Vesper Hill Children's Chapel Elopement: Sarah & Brandon (first half)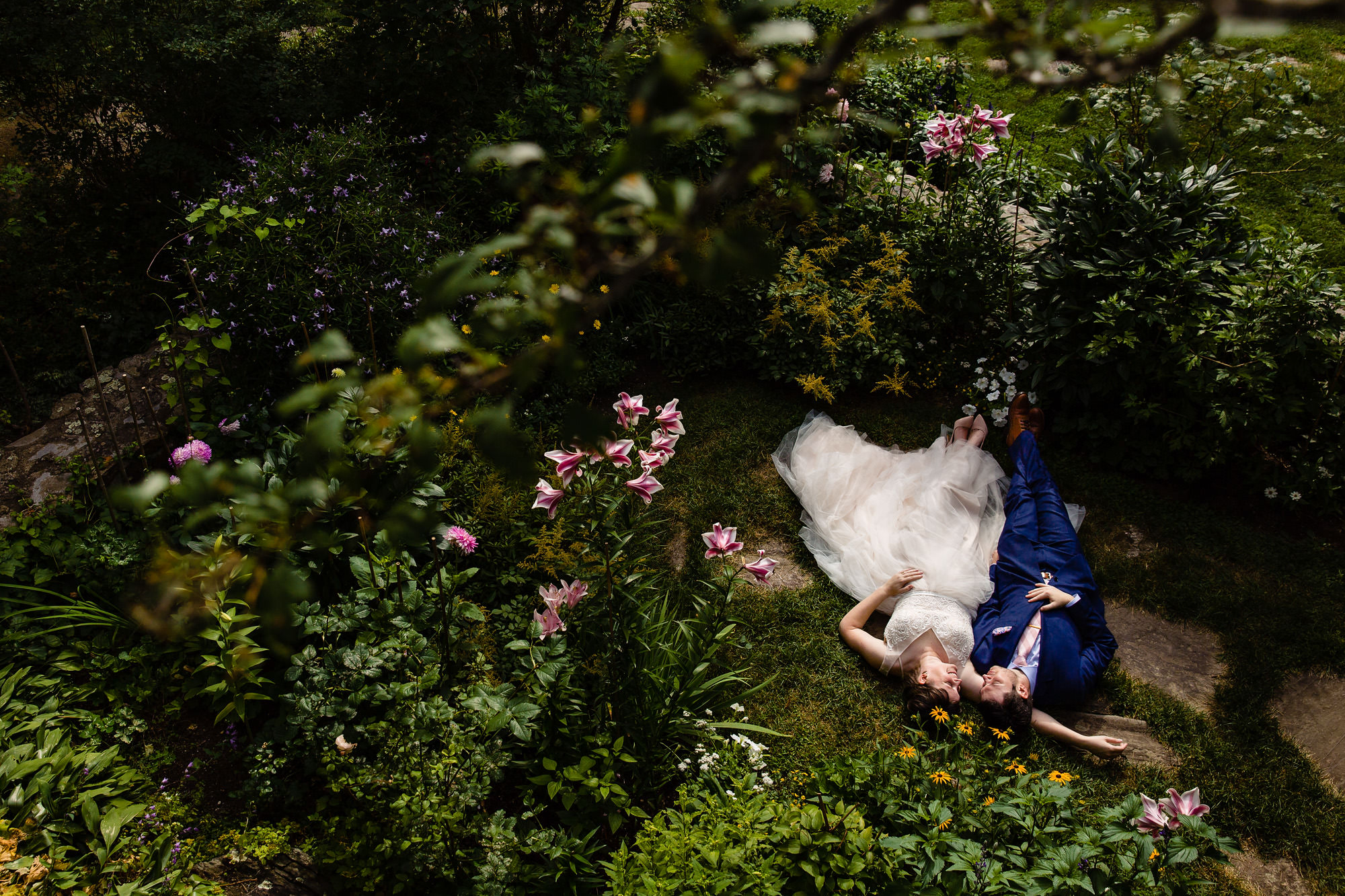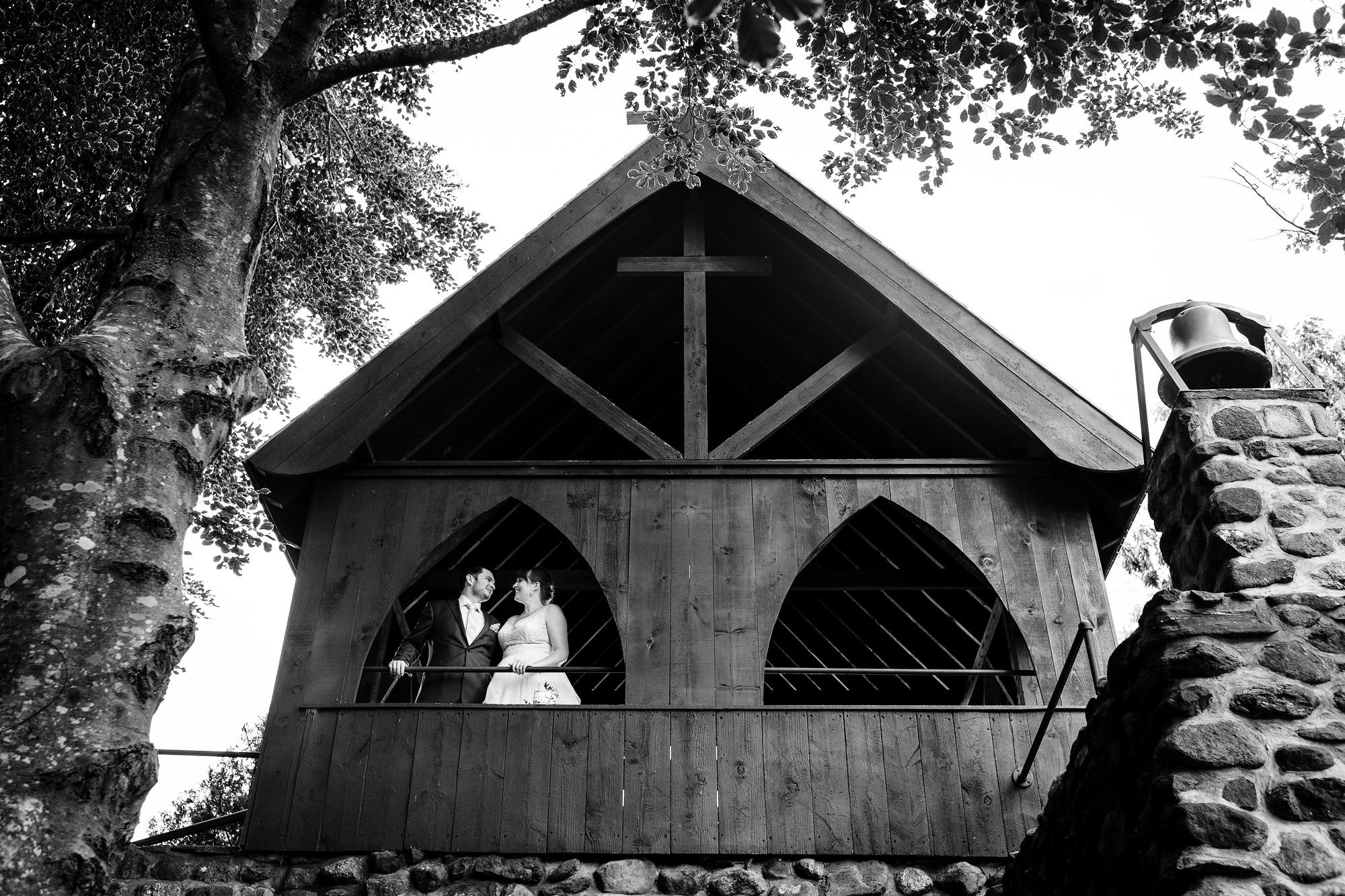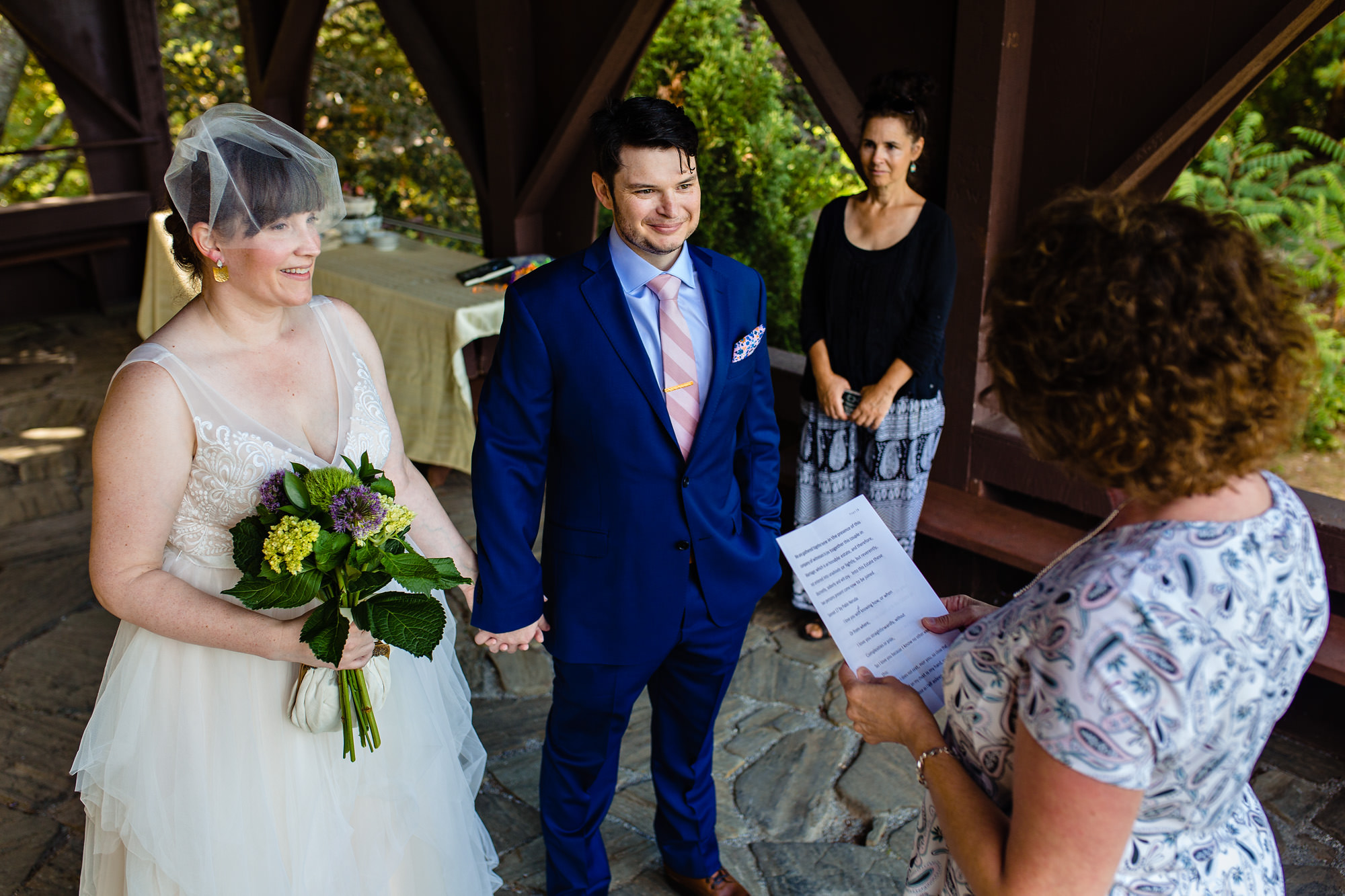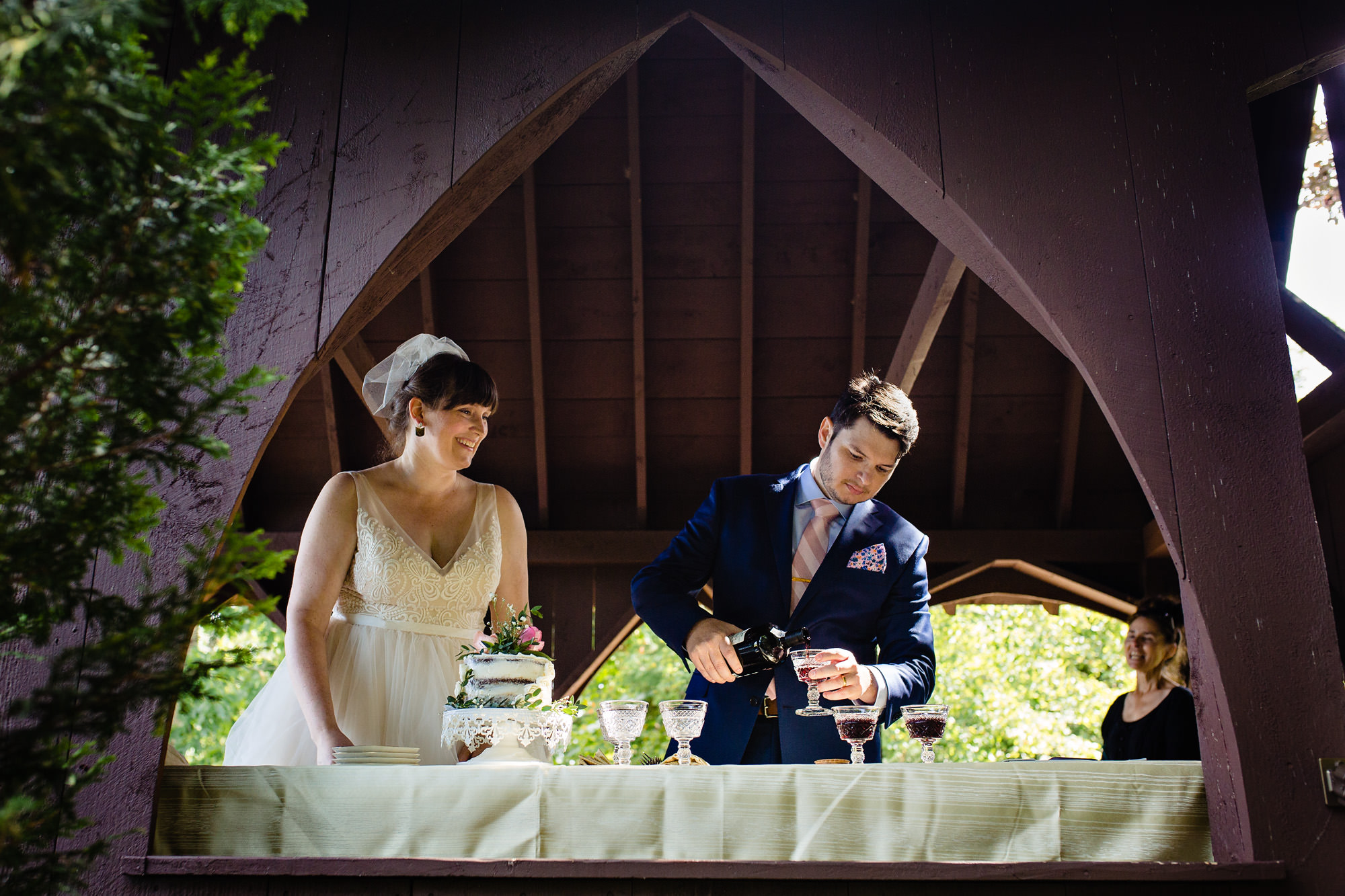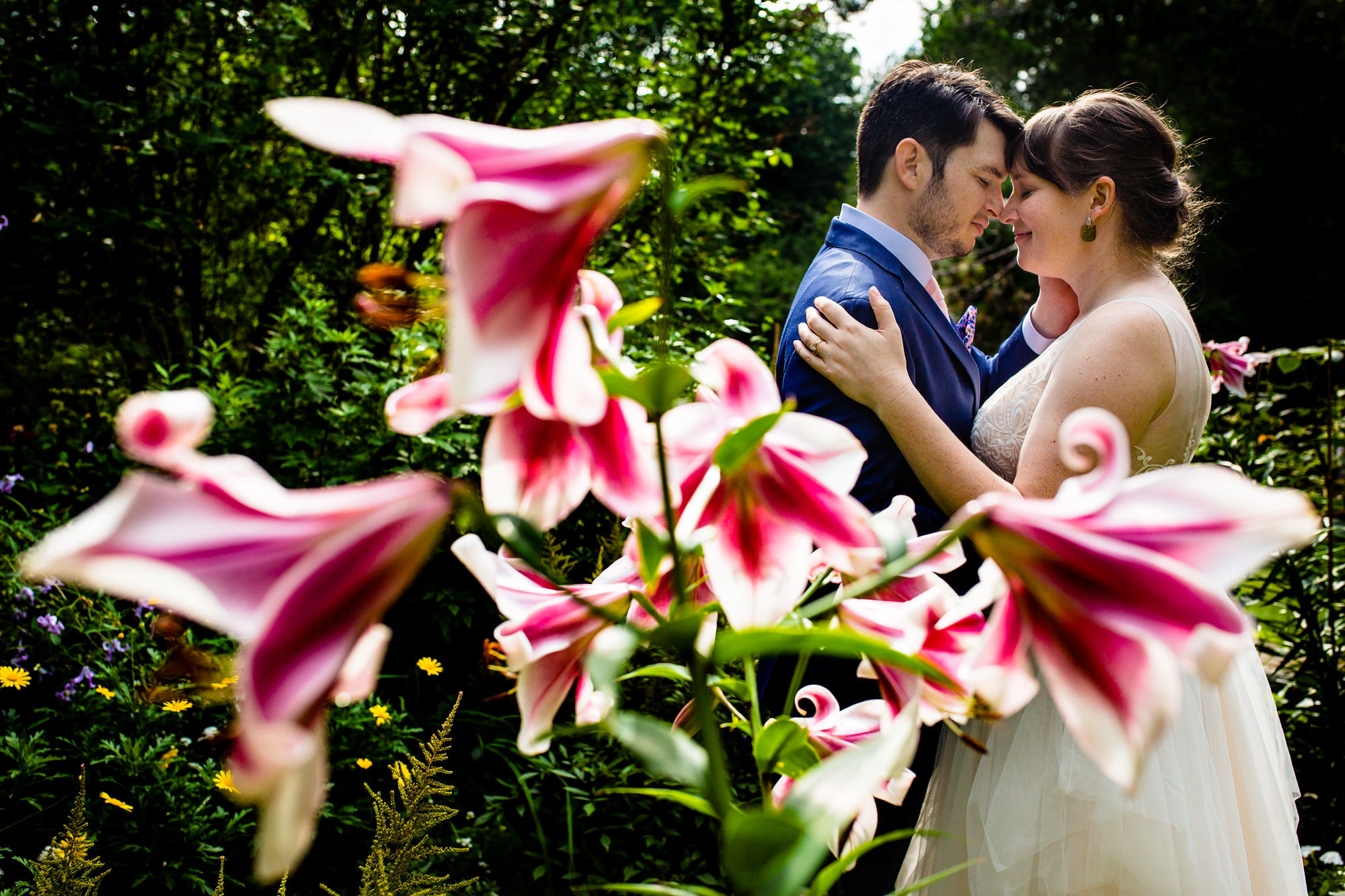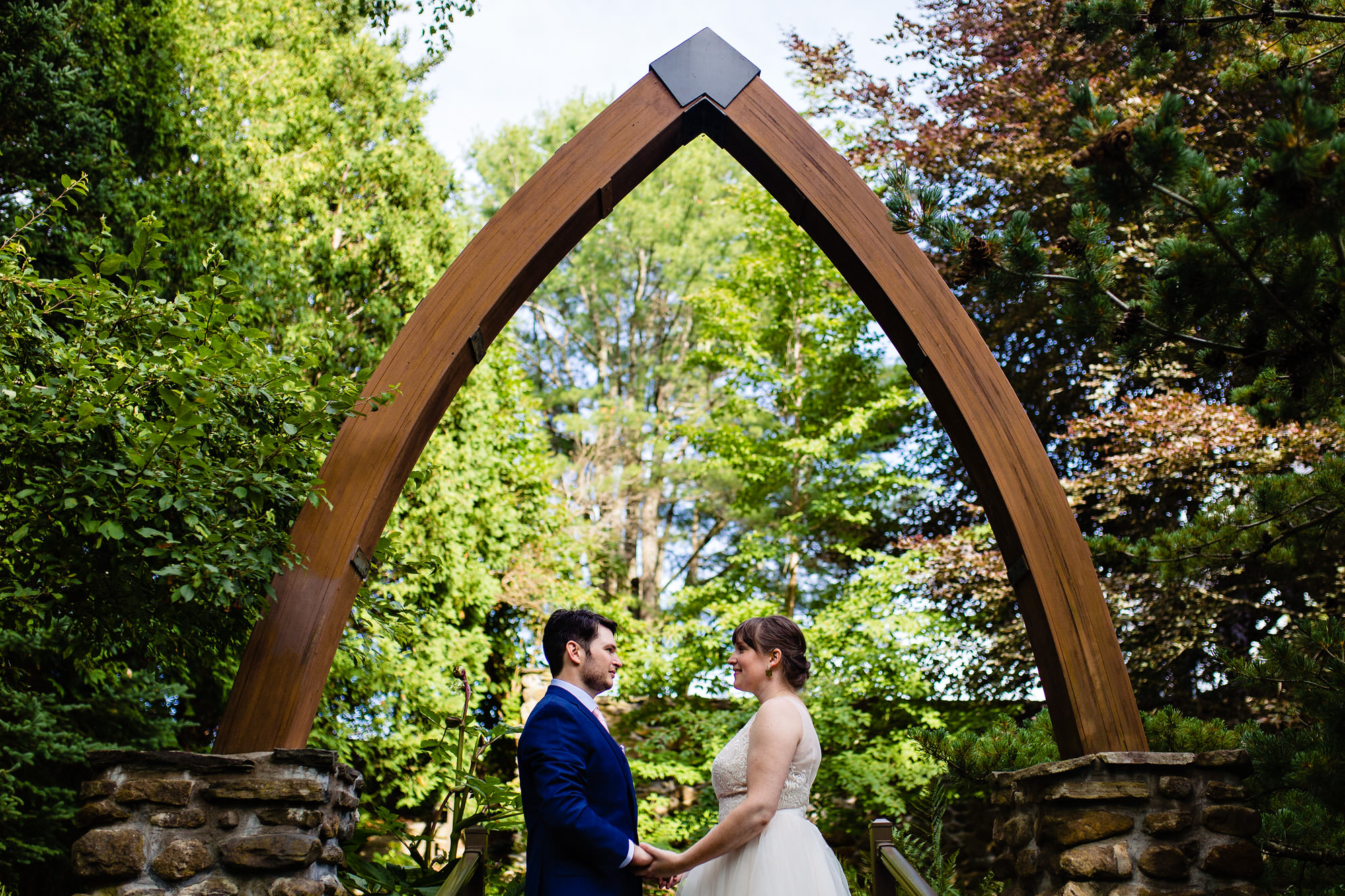 Blair Hill Inn
Looking for a quaint inn that offers amazing sunsets and views of Moosehead Lake? Blair Hill Inn, located in Greenville, Maine, offers not only this, but excellent cuisine and beautiful lodging as well. This is a perfect spot for a simple elopement or intimate wedding- you could have your ceremony on the lawn, take portraits around the extensive property (79 acres!), and then enjoy a delicious meal as twilight descends. It's easy to forget about the Greenville area, as tourists tend to want to explore Maine's coast, so if you're looking for a more remote location AND potential moose sightings (it's not guaranteed that you'll spot Maine's state animal, but if you do you'll be awed!), Greenville may be the perfect spot for an easy, restorative elopement.
Blair Hill Inn Elopement: Marilyn & Justin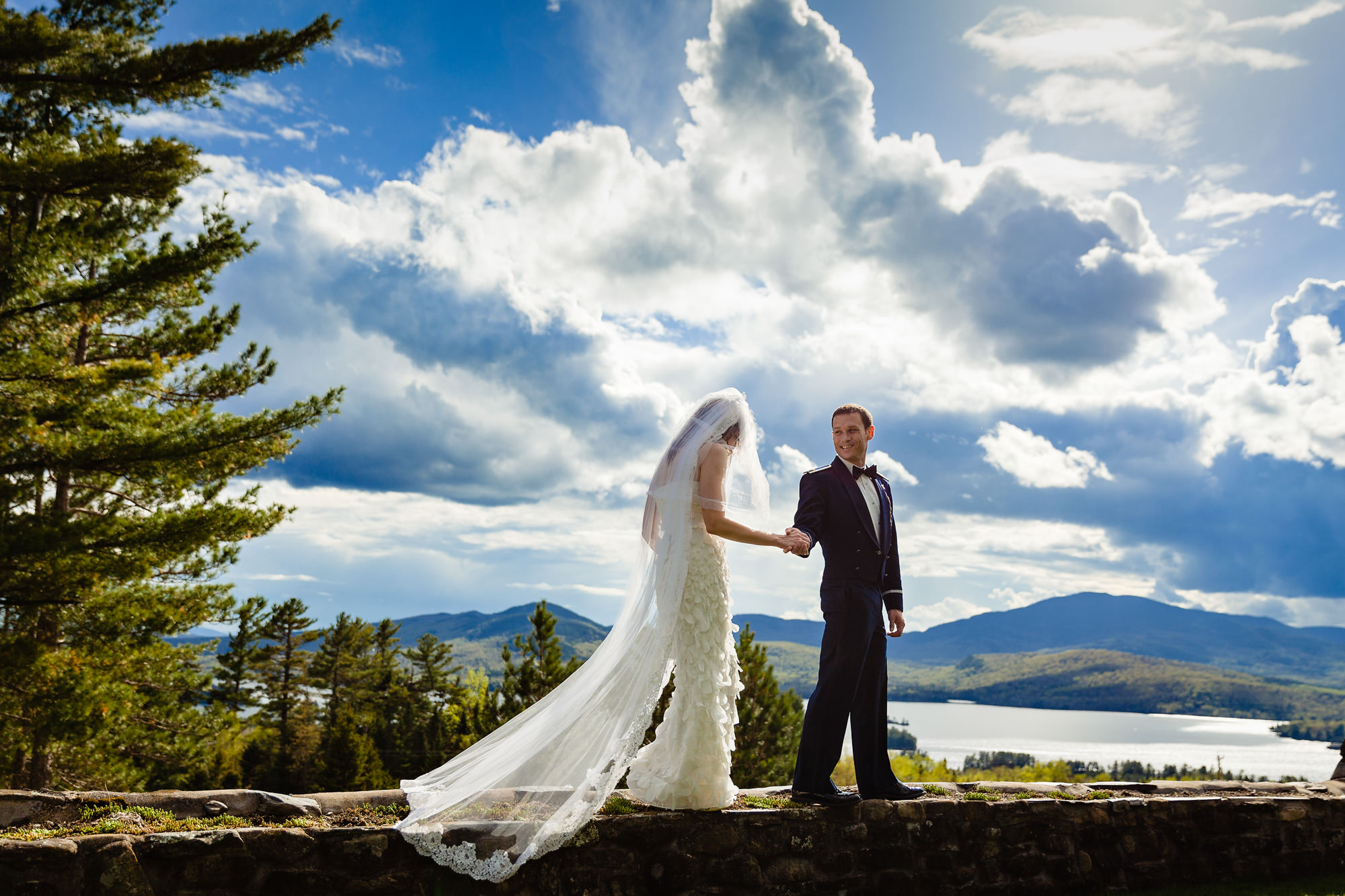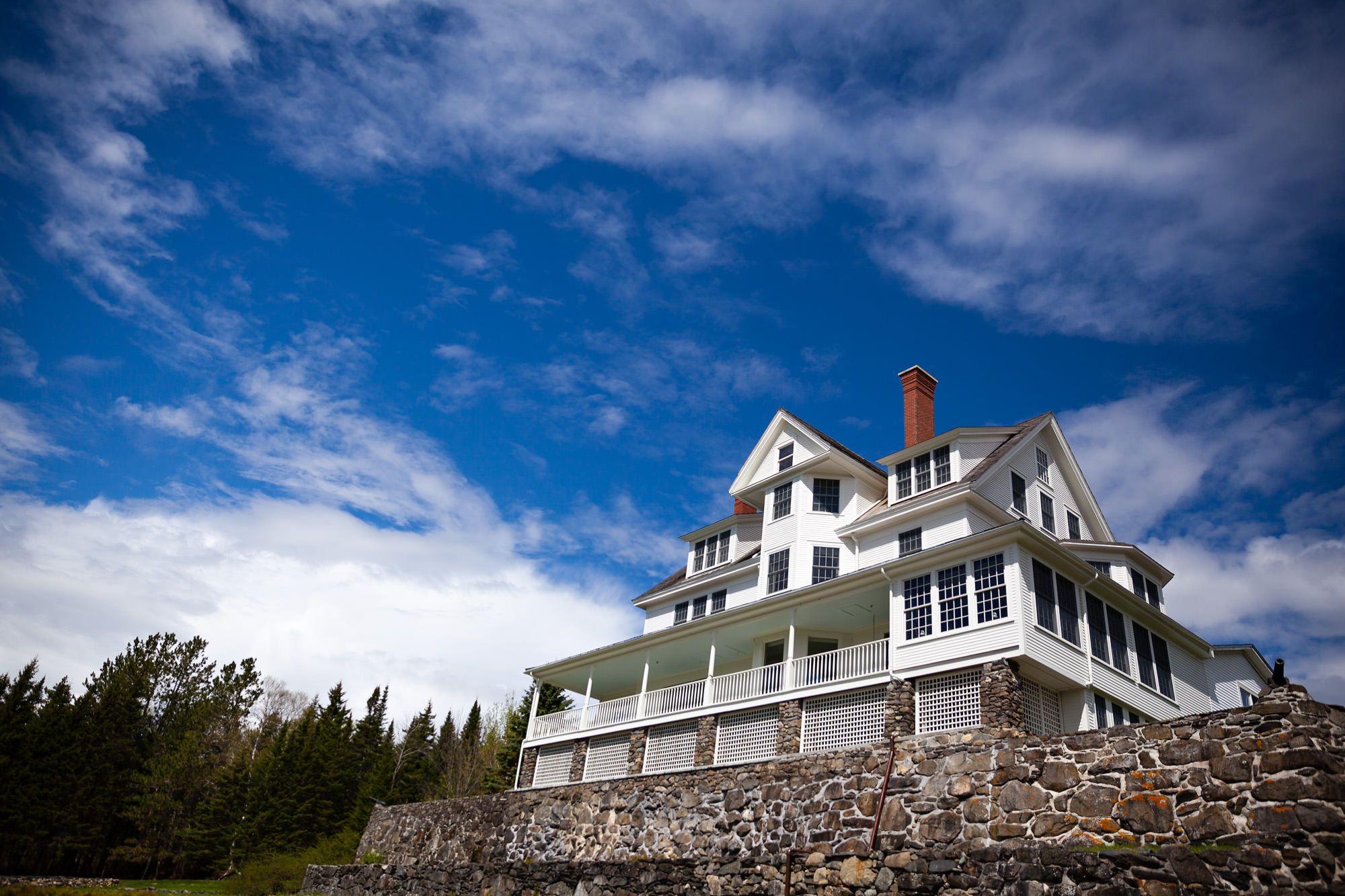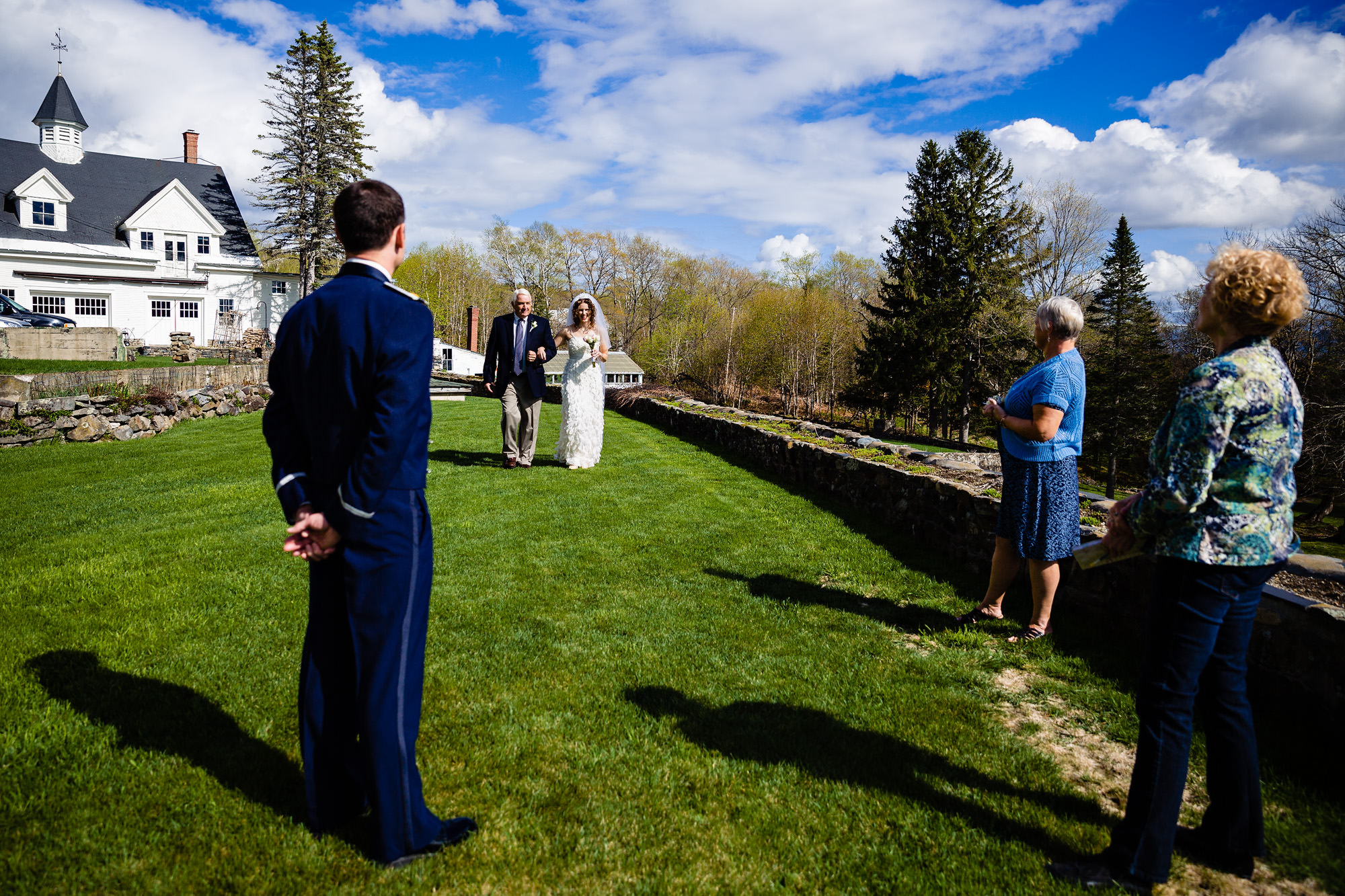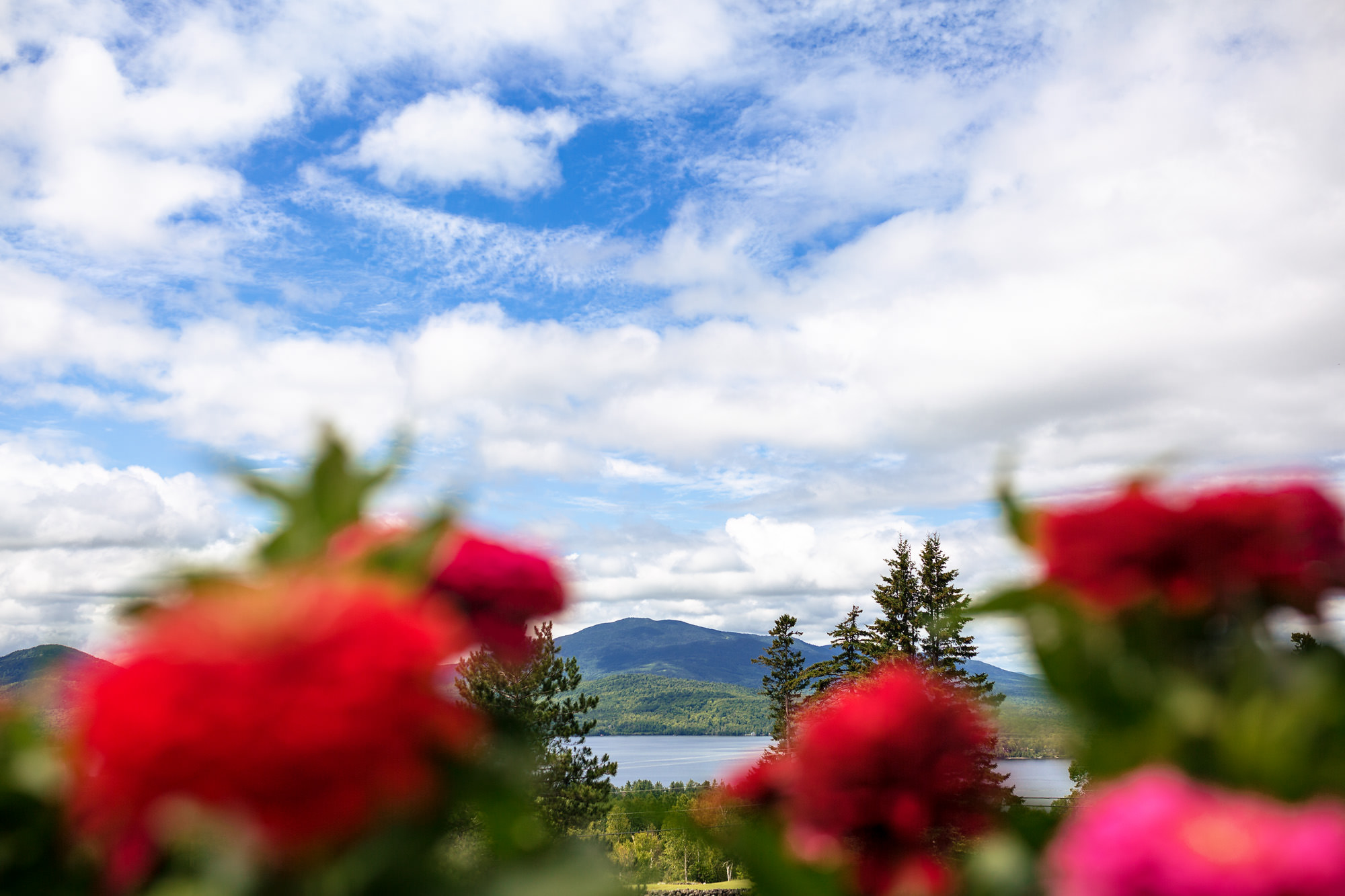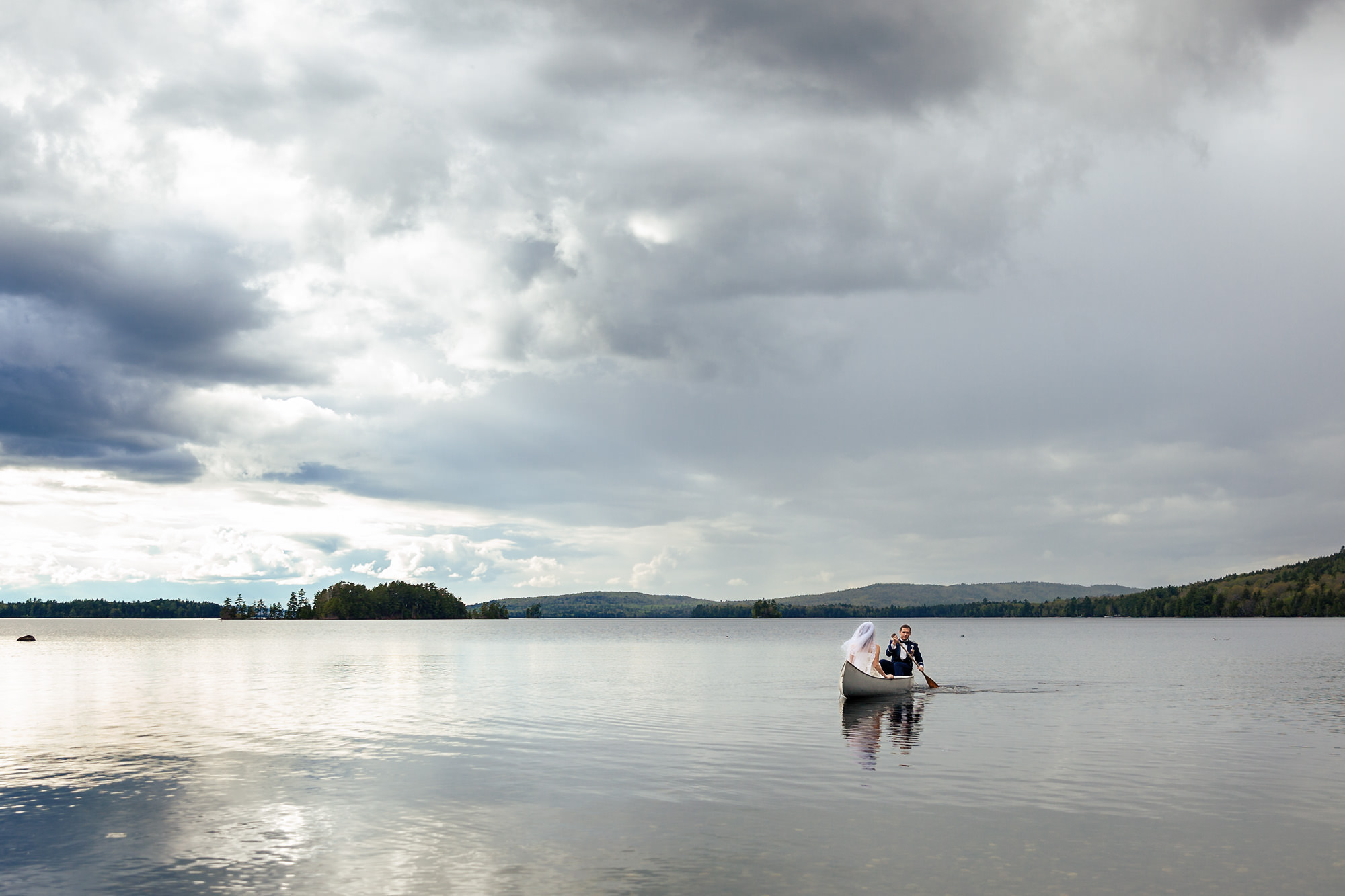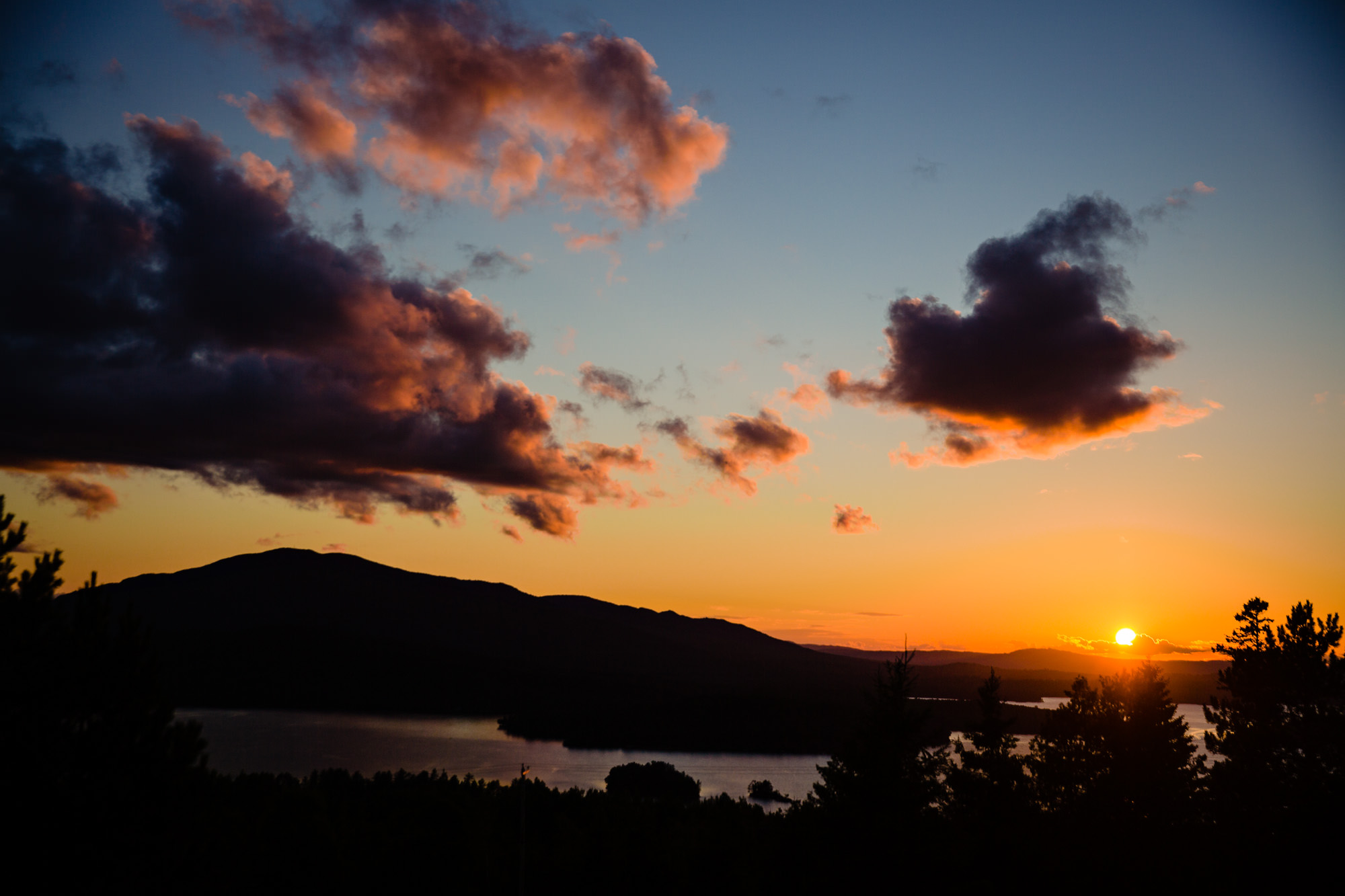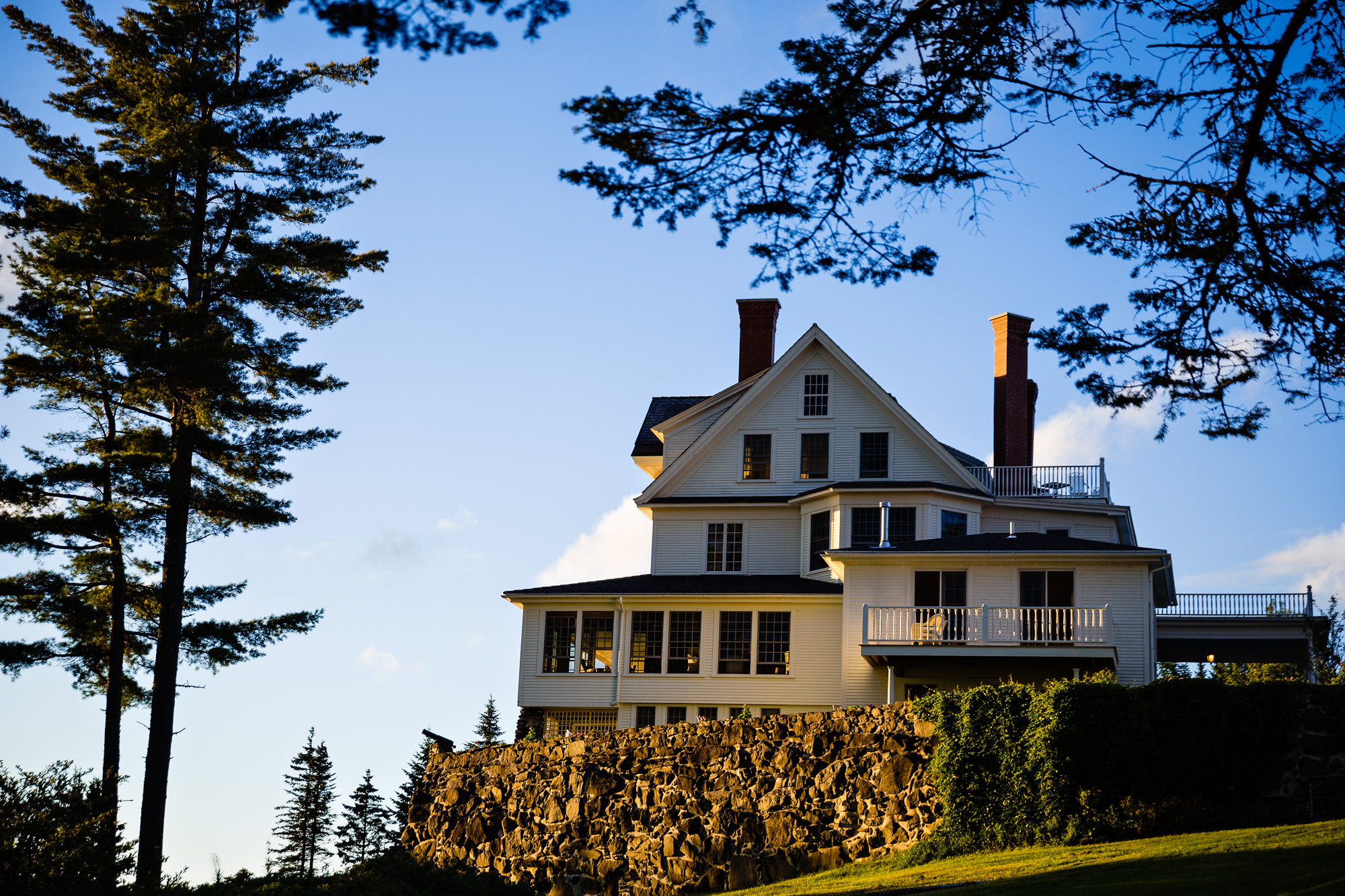 Portland Head Light
Do you envision an elopement that has scenic appeal but is also minutes away from a bustling downtown? If that speaks to you, consider eloping at Portland Head Light in Cape Elizabeth, Maine! Portland Head Light is situated in Fort Williams Park, which has much to explore- there's rocky beaches, a long rocky coastline, a garden, a dilapidated fort, and more! Cape Elizabeth is a quick drive from Portland, so you could easily stay in the Old Port, share vows at your Portland Head Light elopement, and then travel back downtown to celebrate over whatever cuisine you desire. Portland is renowned for its food scene, and for good reason- it's almost impossible to have a bad meal at the many, many restaurants in the Old Port. You can check out my favorite Portland restaurant guide here.
If you plan to make a vacation out of your elopement, there's lots of great coastal towns that are within an hour of Portland, such as Cape Elizabeth, Kennebunkport, Ogunquit, York, and Peaks Island. They all have their own personalities, and are all worth exploring.
Portland Head Light Elopement: Hannah & Justin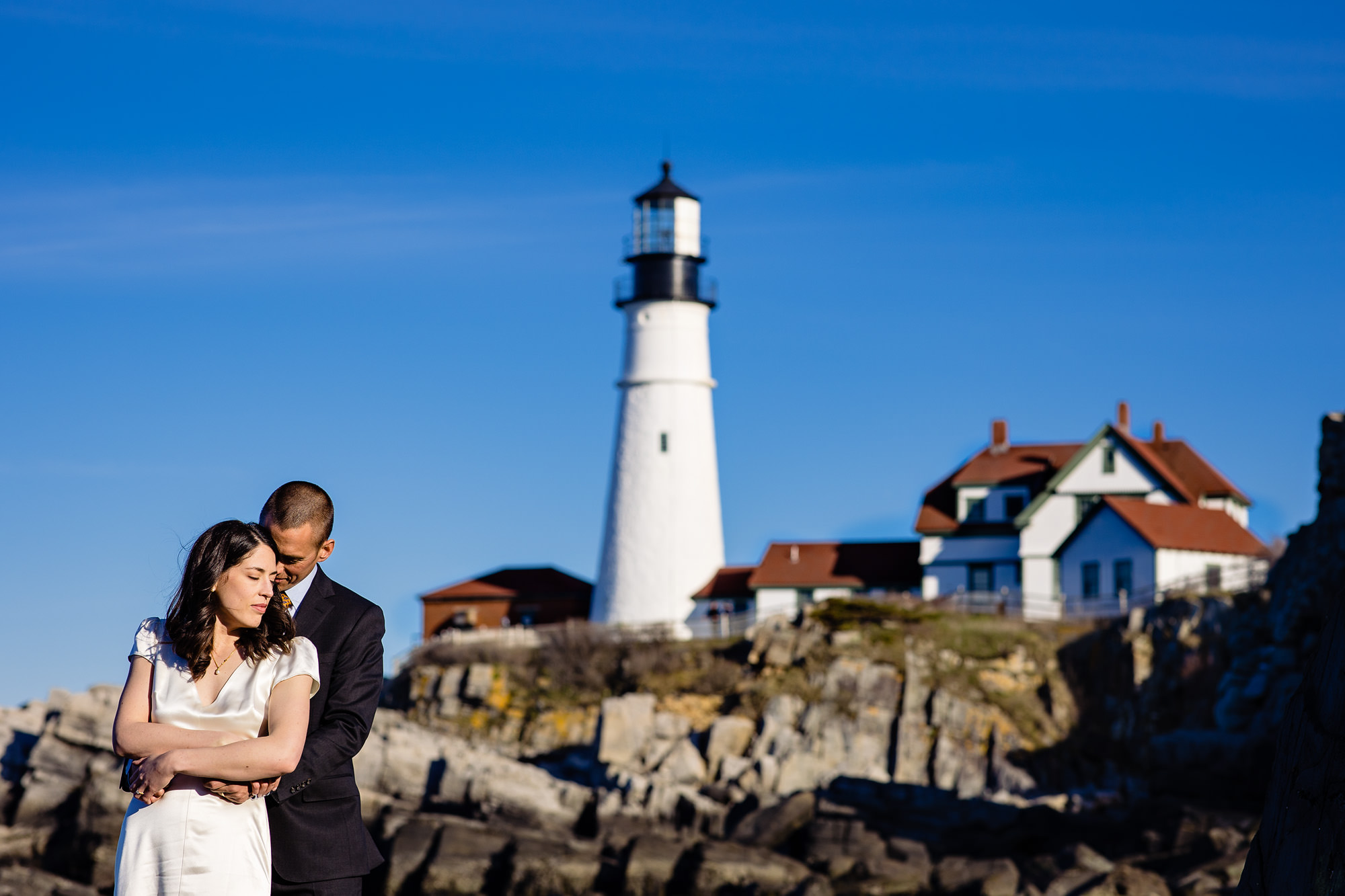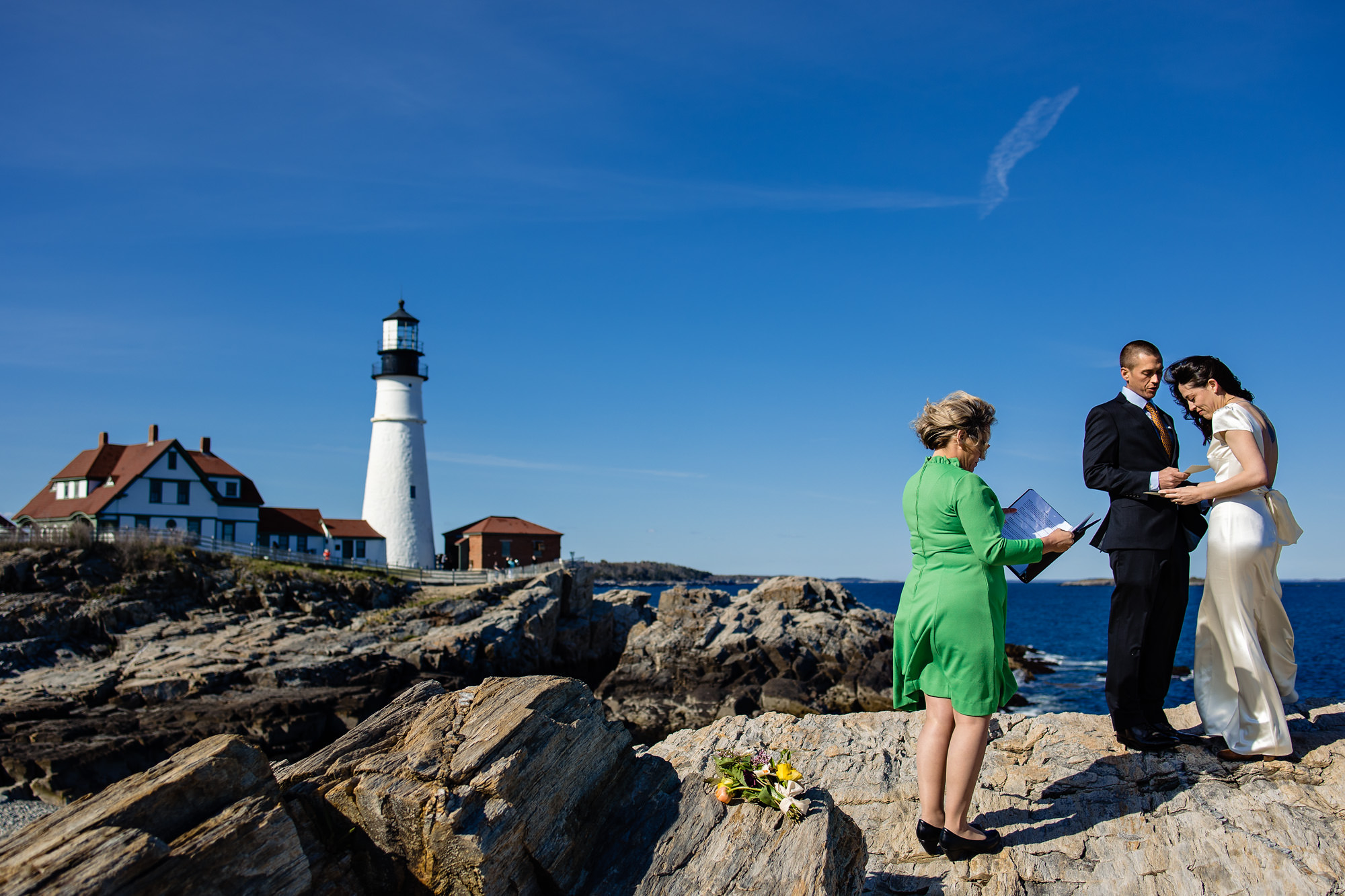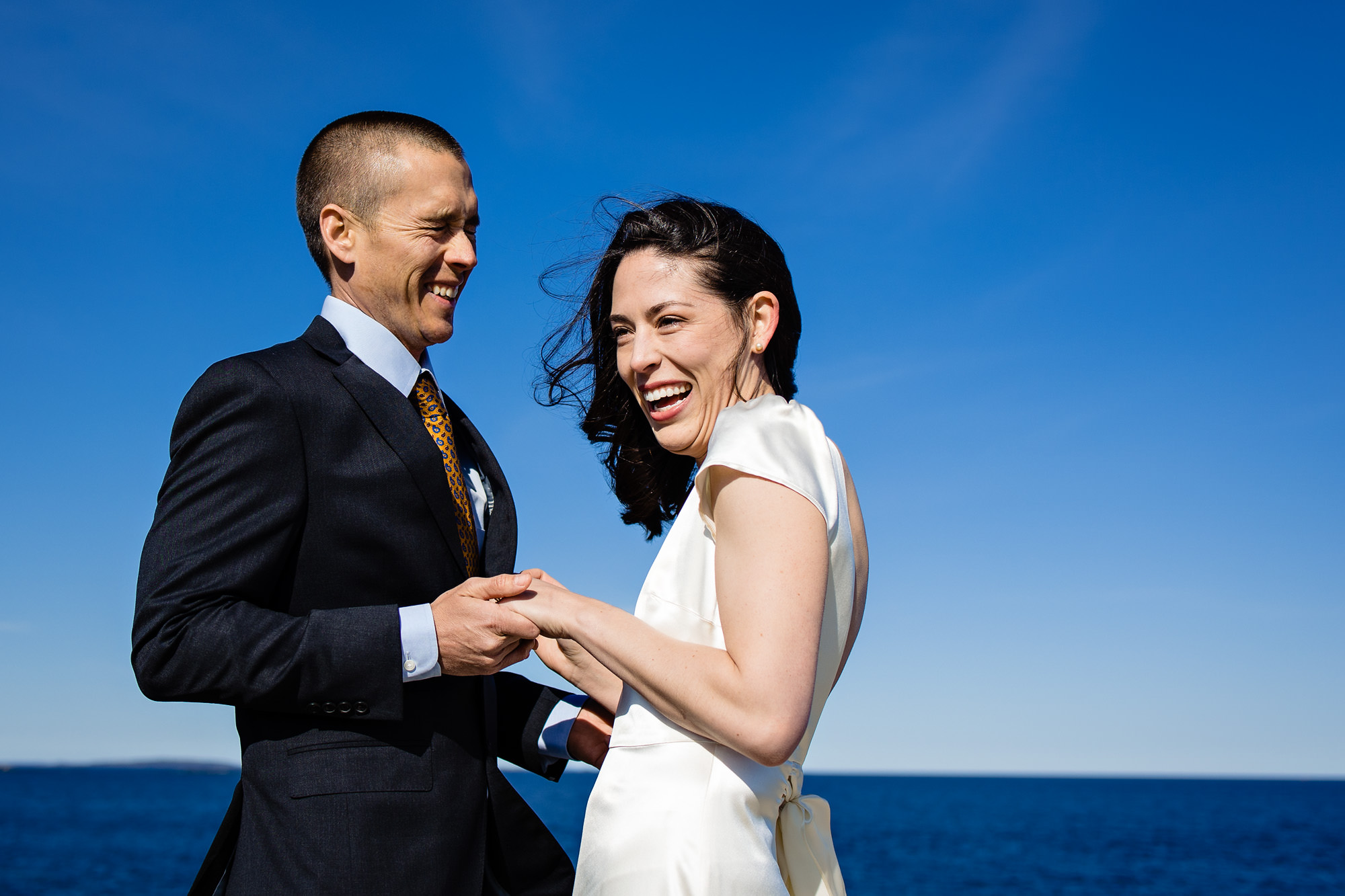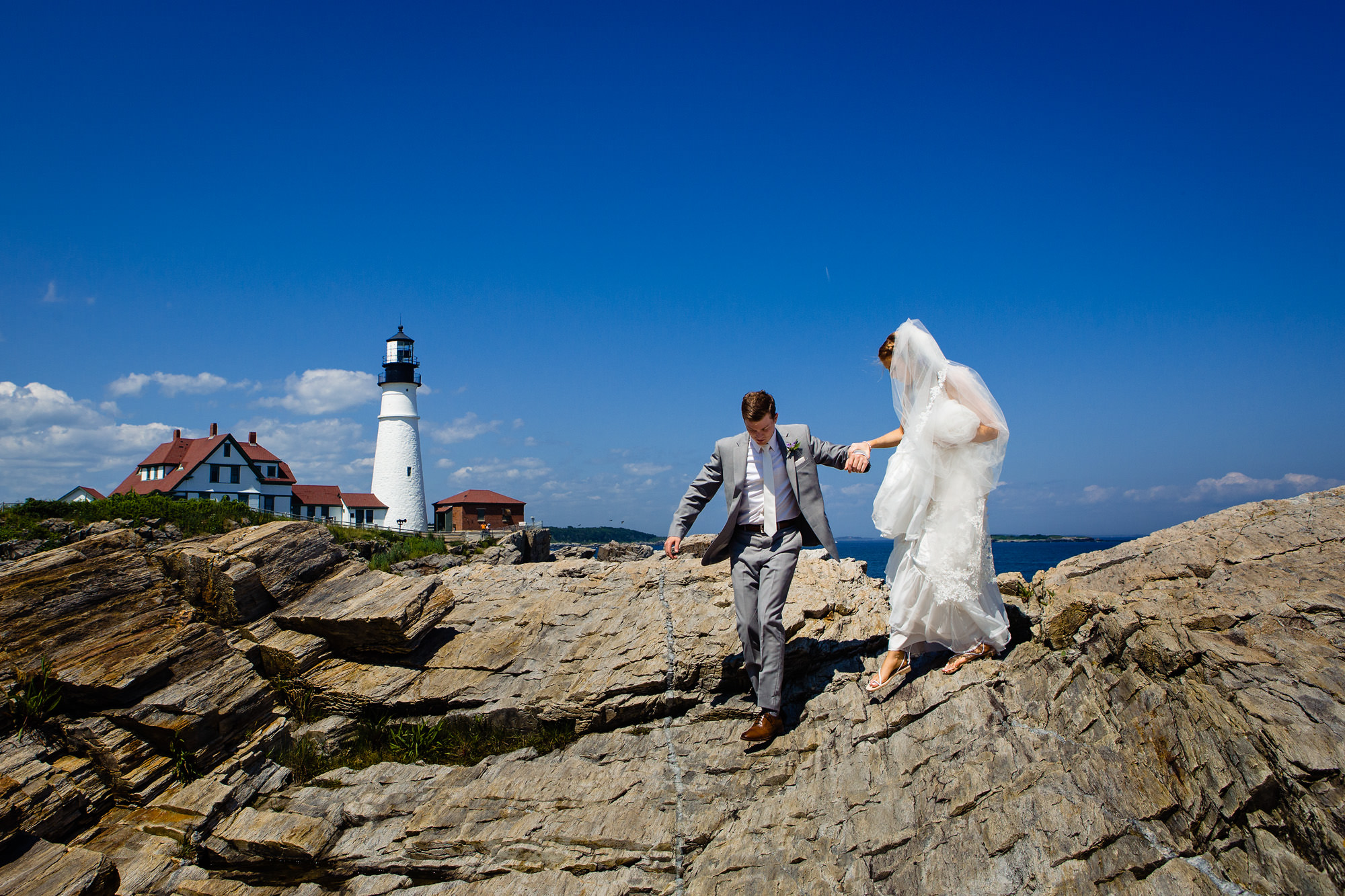 Backyard Maine Elopement
Do you live in Maine (or are you renting a property in Maine)** and want your elopement to feel personal? Why not consider having a Maine backyard elopement! There's something nice about being able to get ready in your own space, and then not having to leave your property for the rest of the day if you don't want to. Imagine stringing lights over a table in your backyard, and sharing an al fresco meal with a few favorite people as the sunset shifts to twilight- magical!
This can become more complicated than the average plan- you may need to rent a table, chairs, lighting, etc if you want to accommodate more than a few guests, but as the ever so cheesy sentiment goes, "home is where the heart is."
**If you are renting a property or an Airbnb, it will be CRUCIAL that you have an honest and forthright conversation with the person you are renting from to ensure that you are not breaking any property rules for hosting an elopement or intimate wedding at their property. Many properties will not allow you to host events or will require you to pay a fee. Be warned!
Backyard Maine Elopement: Meagan and Chris, Kelsey & Charlie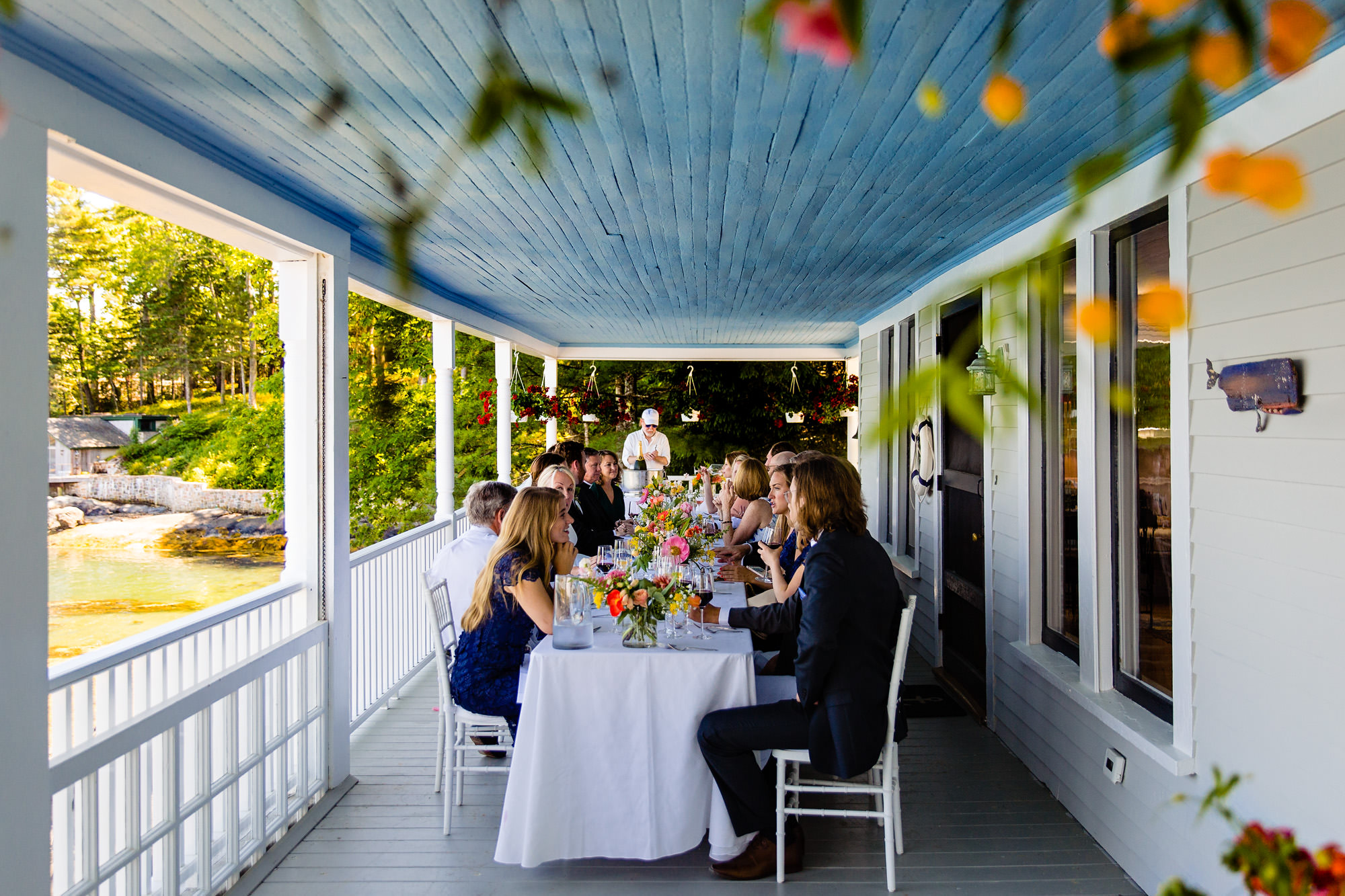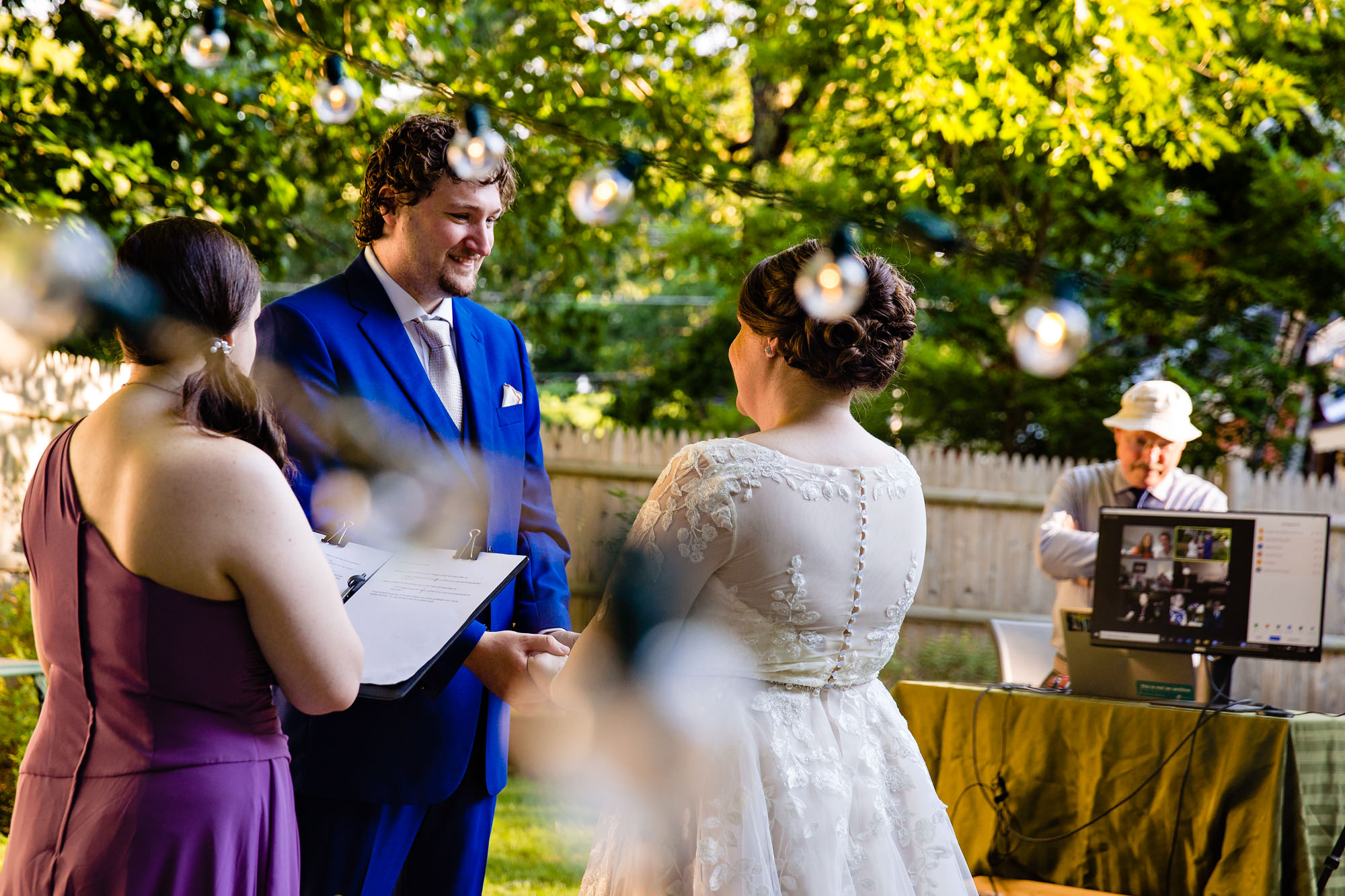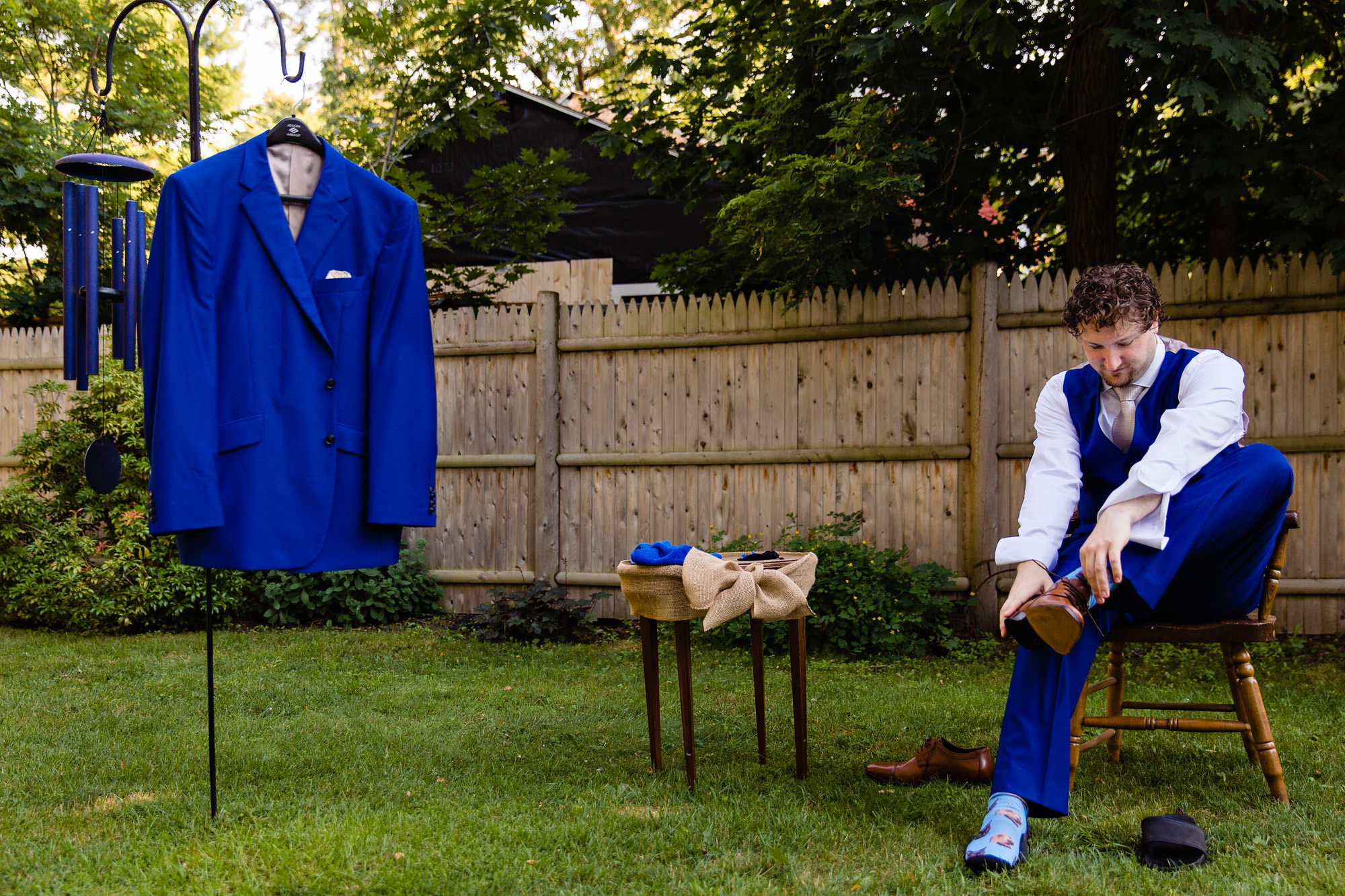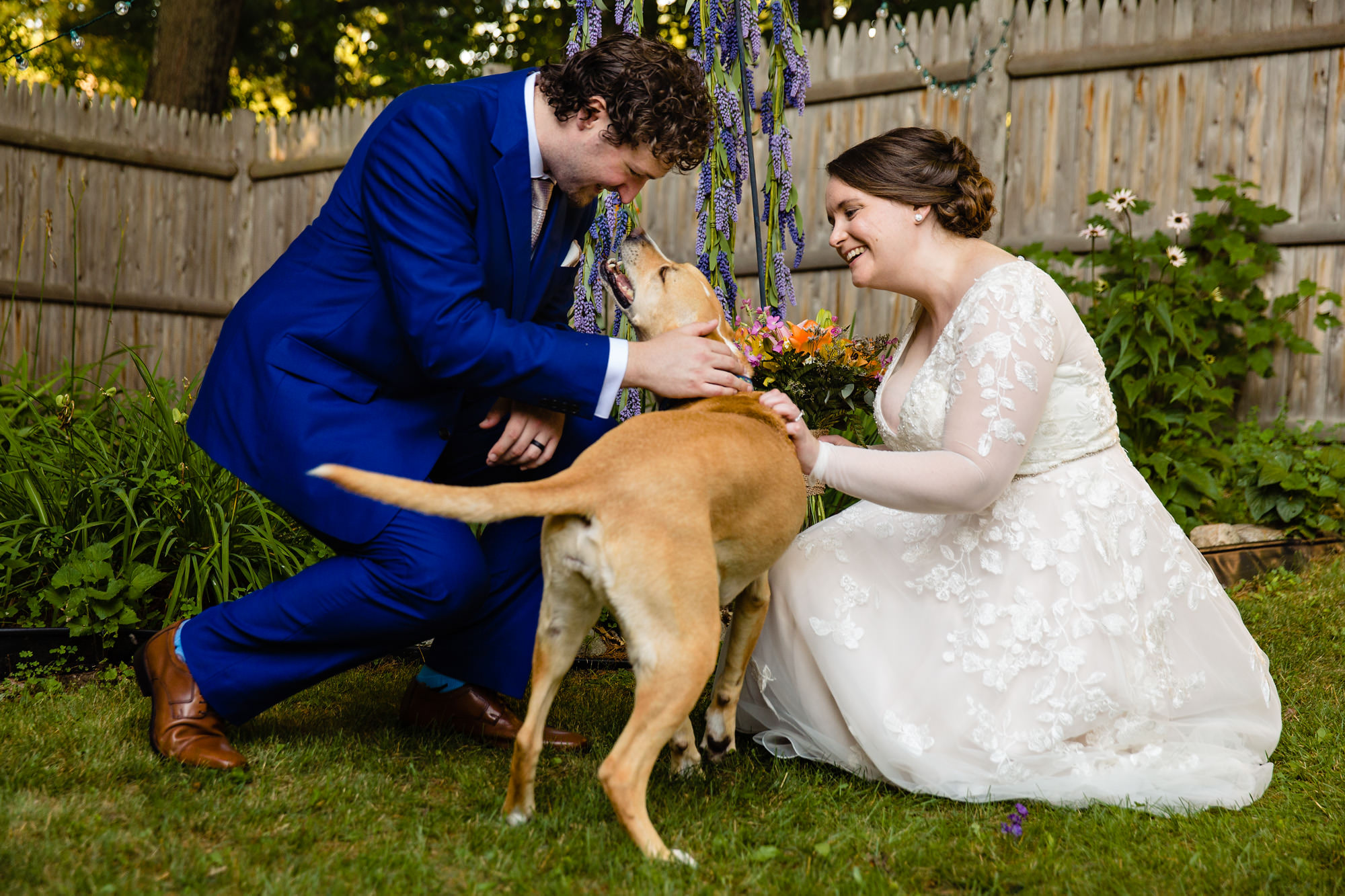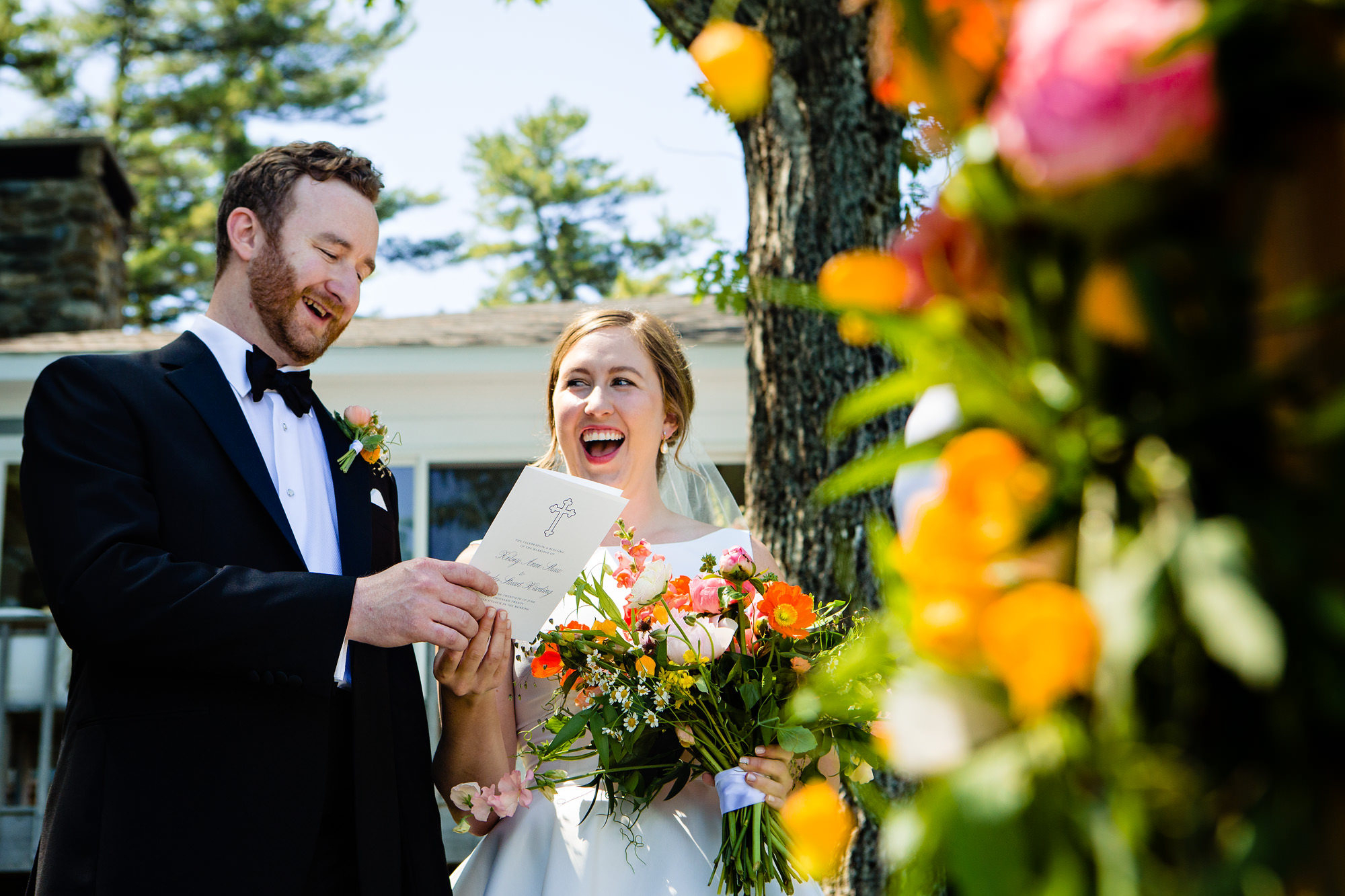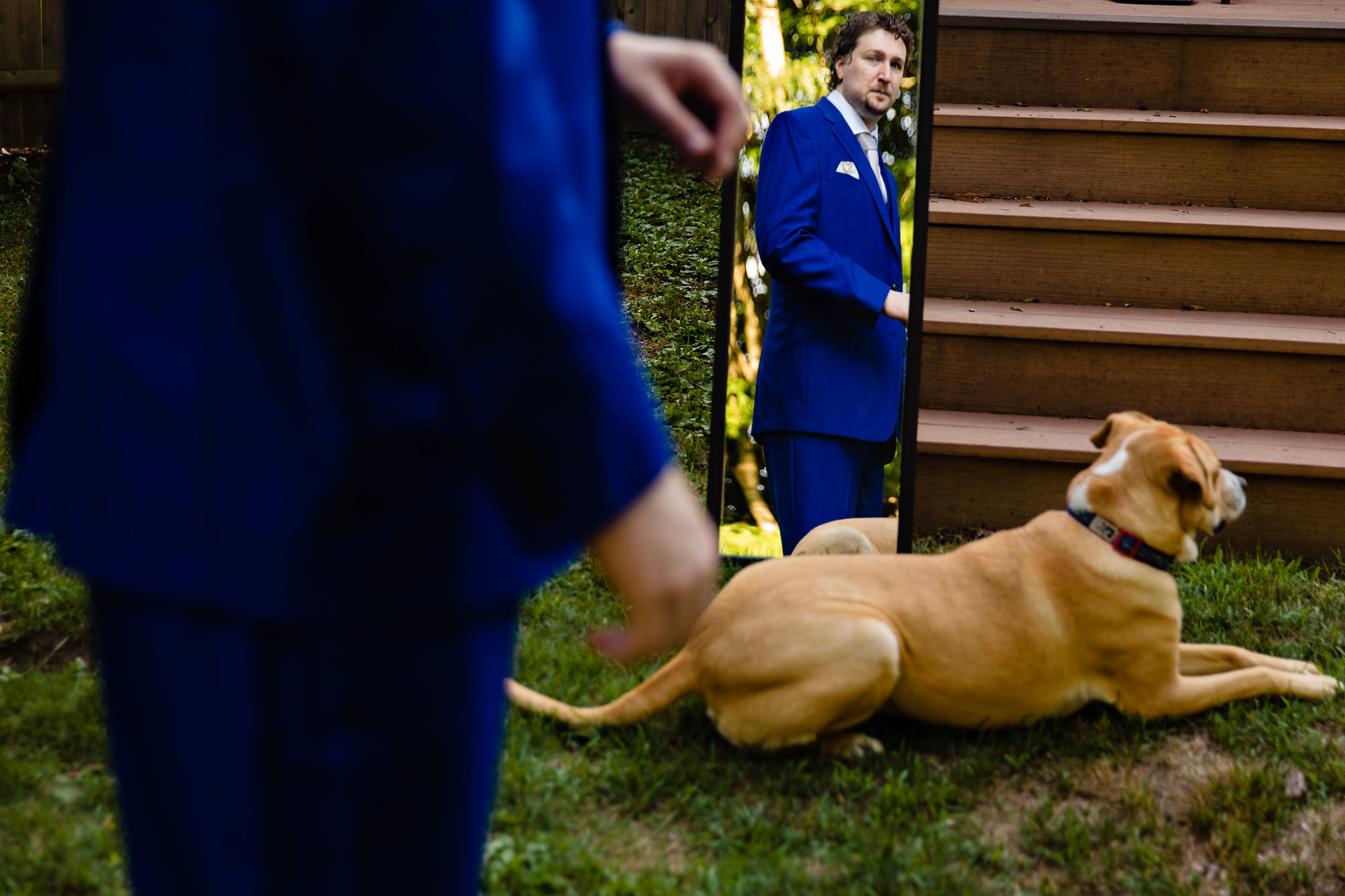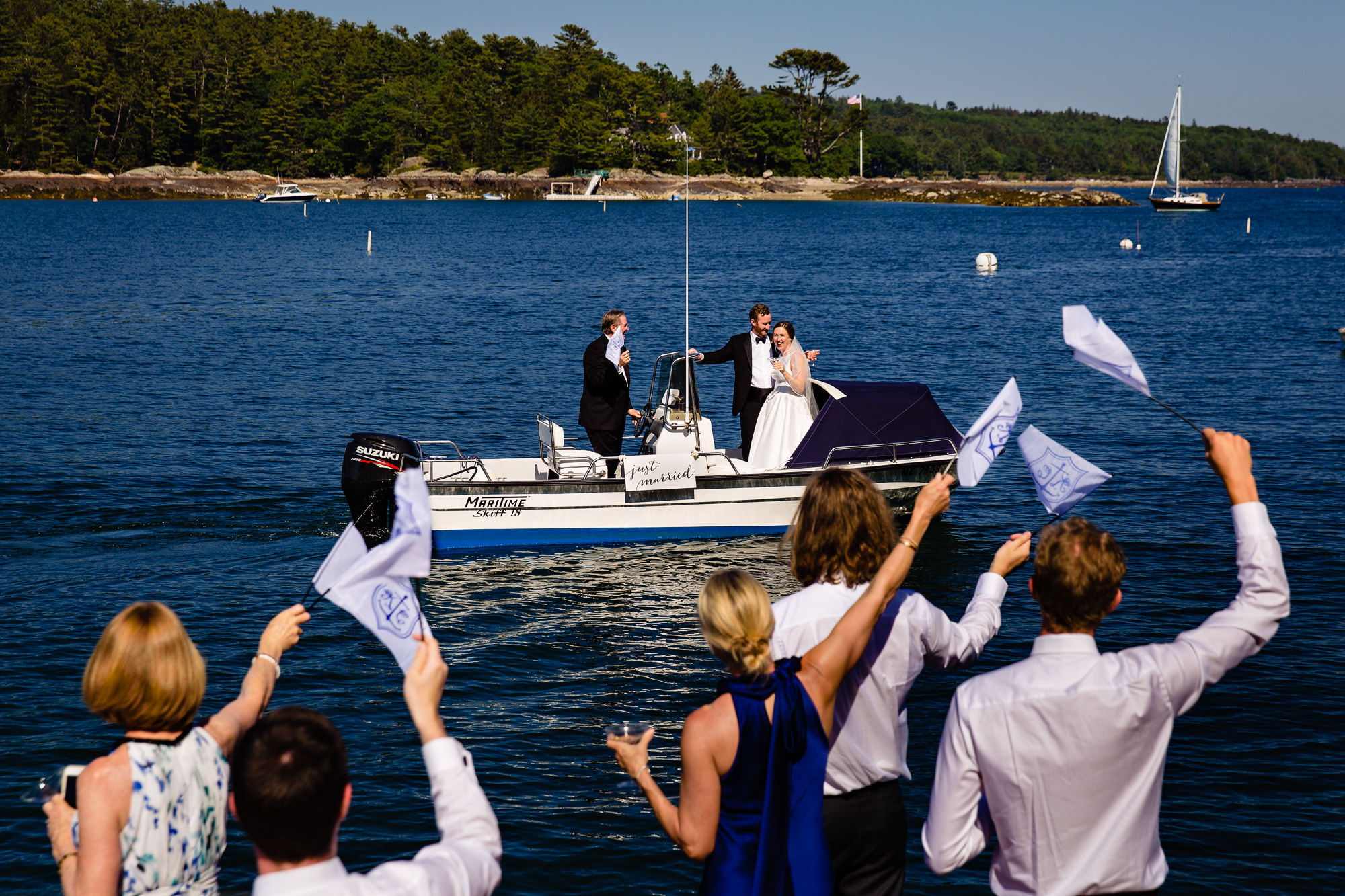 ---
Looking for a Maine elopement photographer?
Did you find the perfect location to elope in Maine and you're now looking for a photographer? I'm your gal! Click the button below so I can learn more about your elopement and so I can share more about my services.
Pin this guide!