A few months back, when Amilie and Matt brought me to their venue, Harris Igloo Farm, I fell in love with the proximity of the farm to the sea. There's not many barn wedding venues in the state (if any?) that provide fields, rustic charm, AND stunning ocean views to boot. And not only was I hooked on the Harris Igloo Farm, but I definitely adored Amilie and Matt from the moment I met them and got to know them during their rather epic bell buoy engagement session. These two are down to earth, real, and aren't afraid to be quirky... my kind of people!
I could say more about the wedding right here, but I think I'll share more details below, amongst the photos... but let me say right here that the photo below is a saltwater pool that overlooks the ocean... awesome, right? I want to rent this place for a week!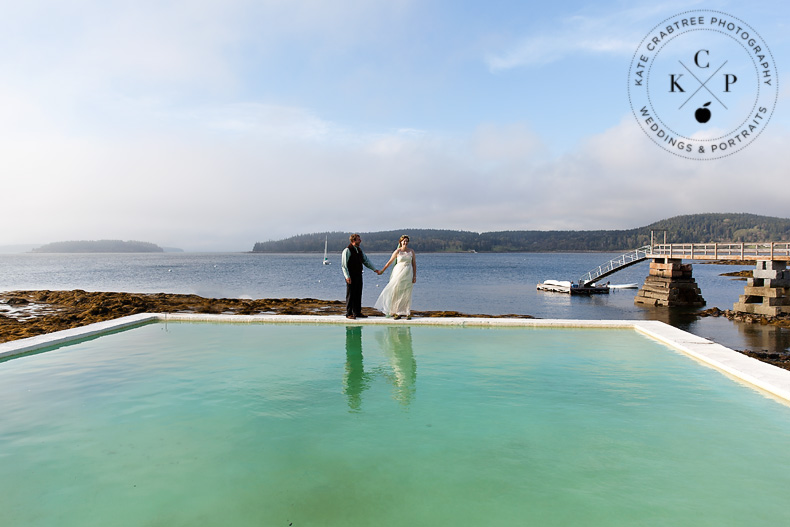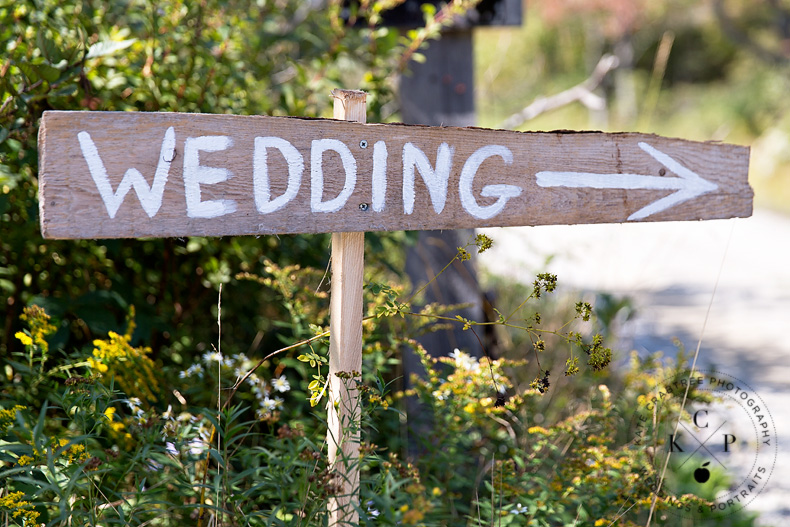 Amilie's wedding dress was one of my favorites all season-- it's from a NYC boutique called Saja Wedding that specializes in ethereal and diaphanous gowns.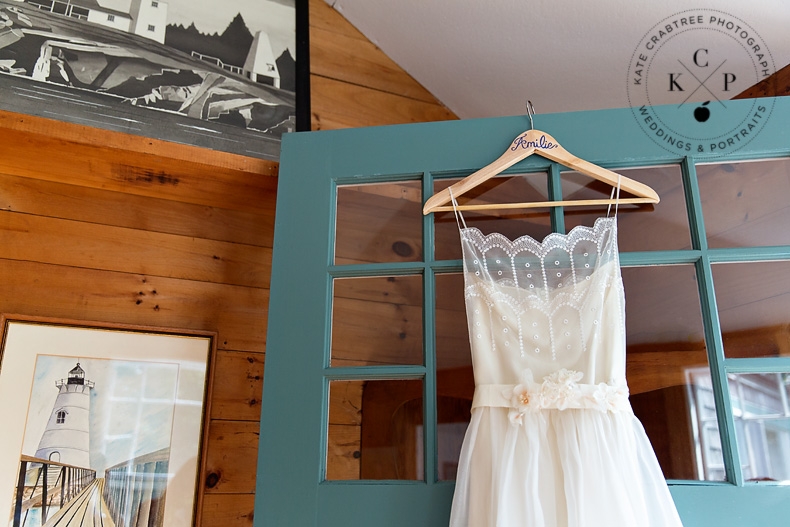 Below was Matt's wedding gift to Amilie-- a gorgeous necklace that she decided to wear that very same day.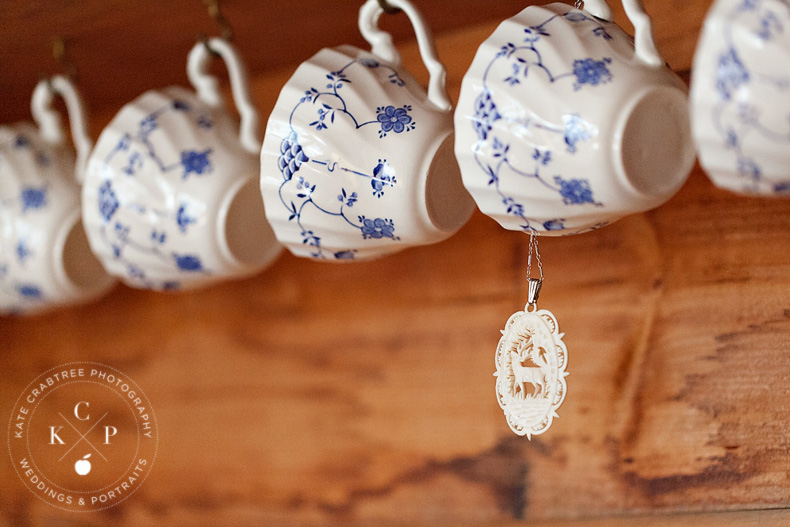 And below is a brooch owned by her great grandmother, her "something old" that she wore affixed to her gown.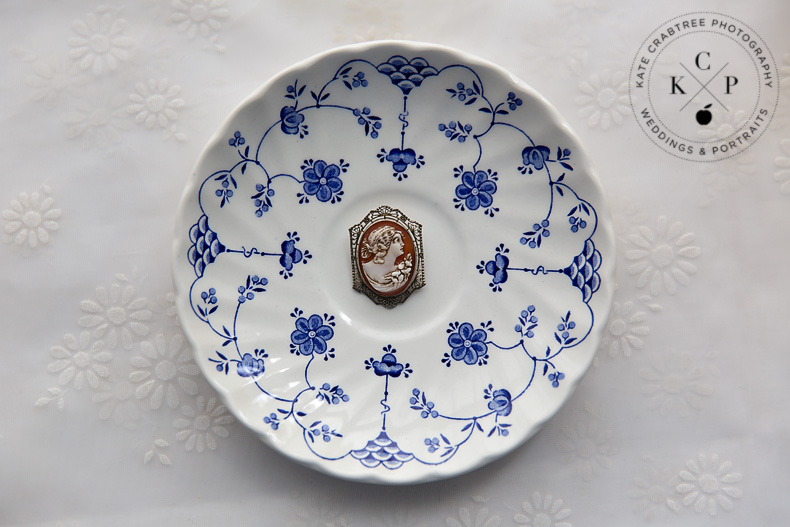 Amilie, who studied printmaking (although originally started out in photography!) in college, naturally designed her entire wedding invitation suite.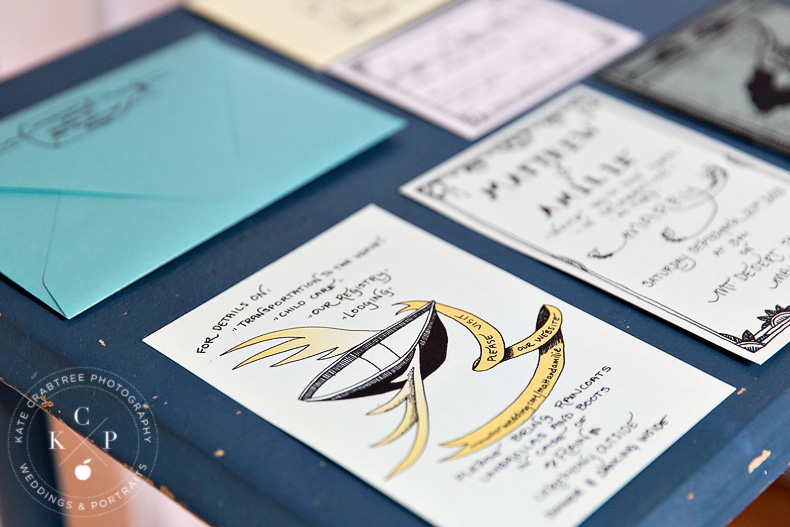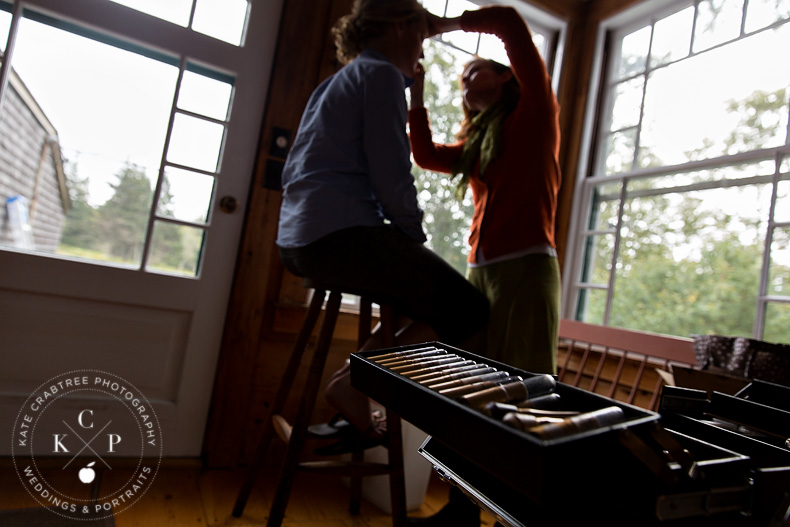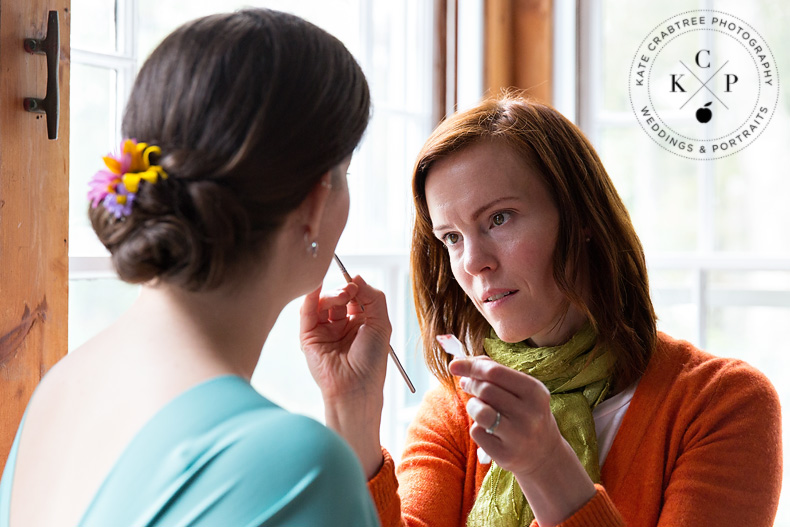 The benefit to wearing such a light and airy gown (I swear it must have weighed less than a pound!) is that it's incredibly easy to put on!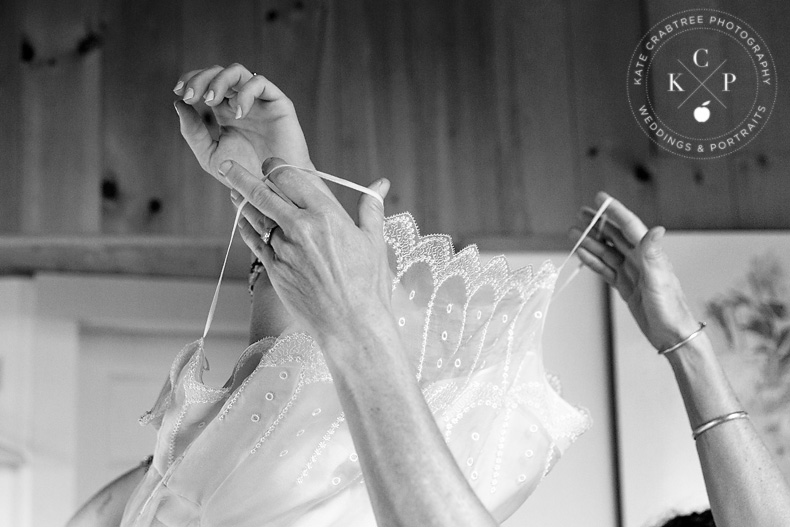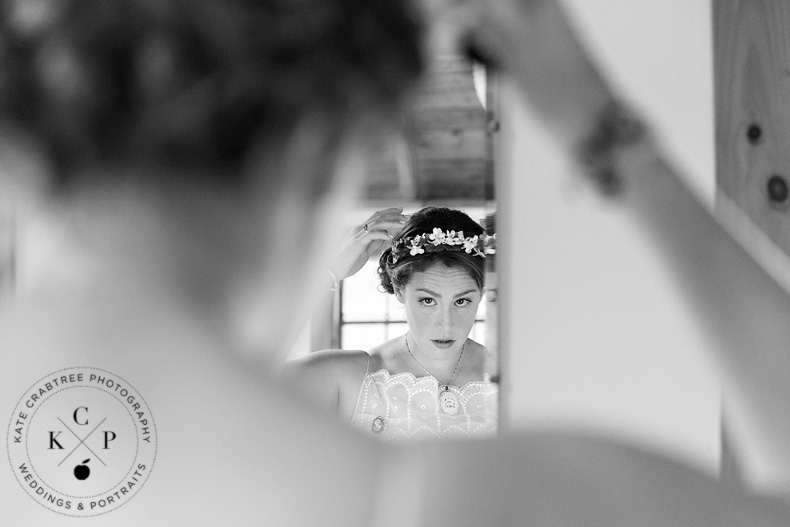 Final makeup touches were applied moments before the ceremony began.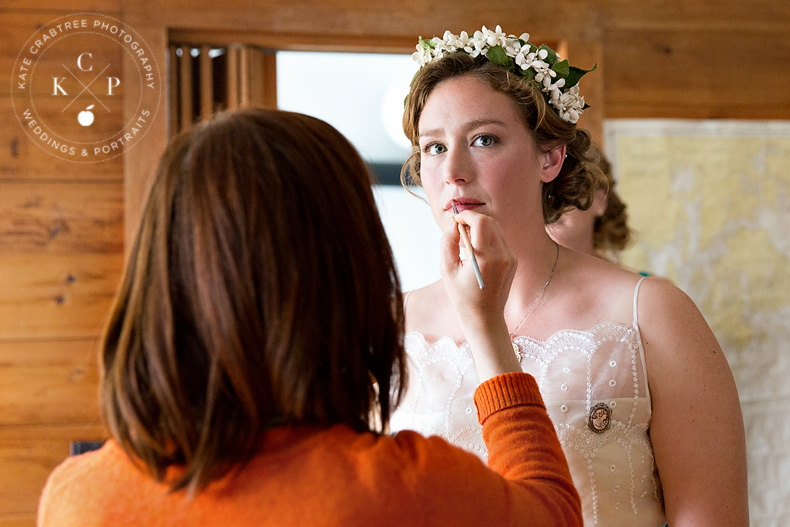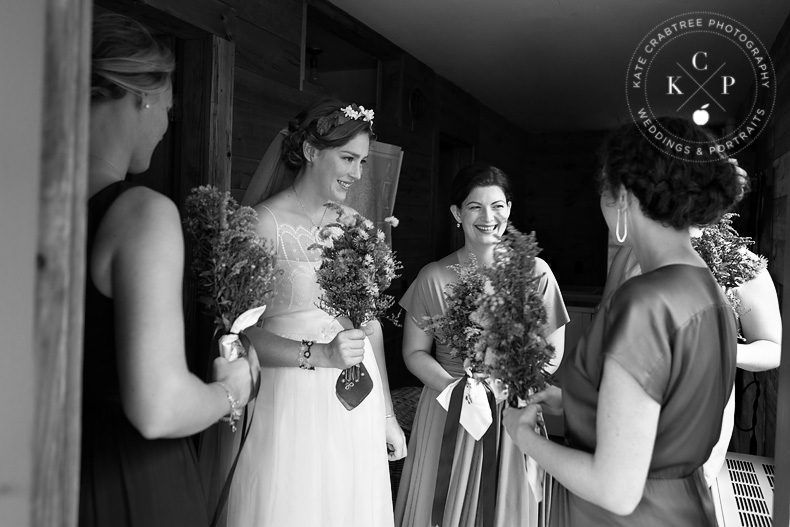 Meanwhile, Tammie covered the guys getting ready, as they tied their ties, buttoned up their vests, and tied their shoes.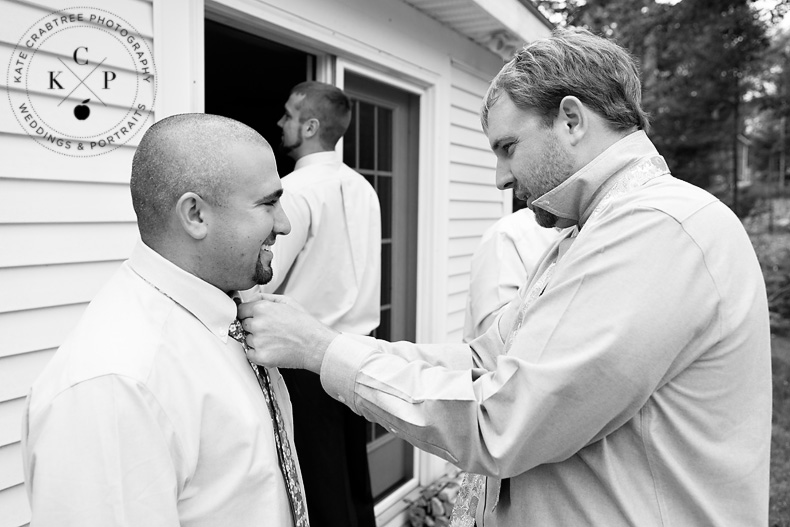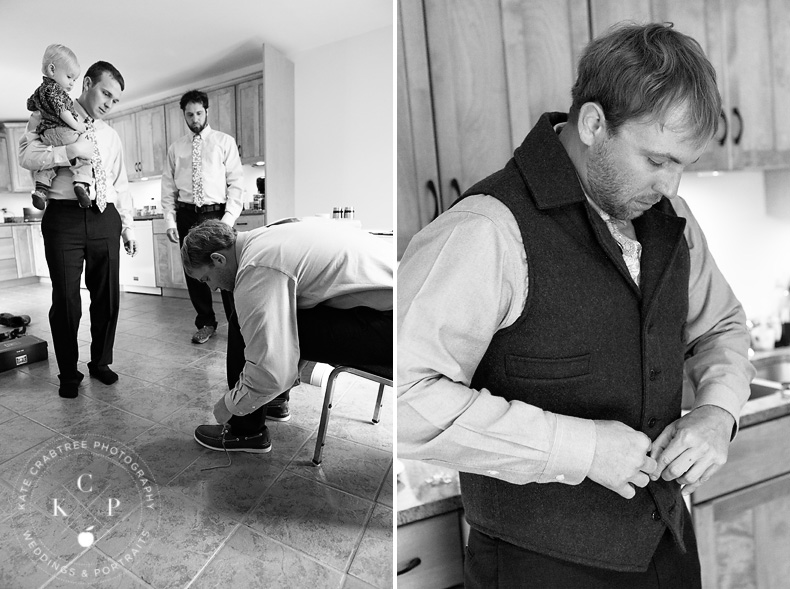 I had heard all morning from the ladies that Matt was definitely going to cry, so he clearly needed this.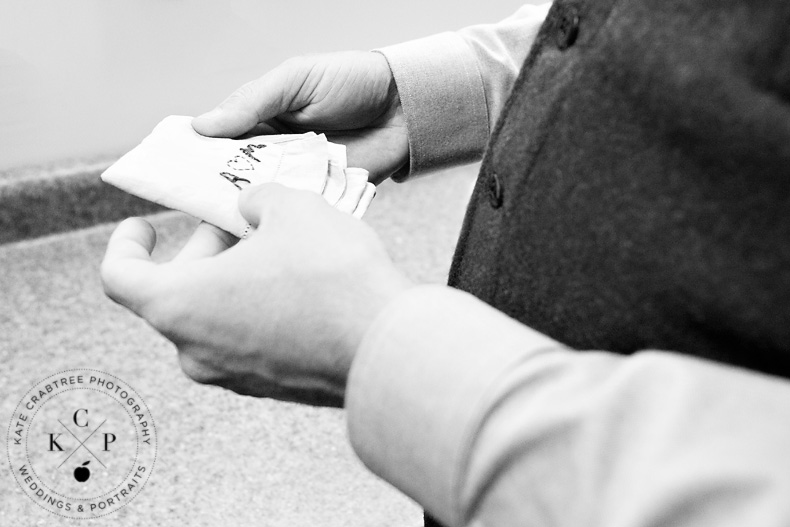 Wells, Amilie's brother, played his guitar during the procession. Isn't that blazer awesome, by the way?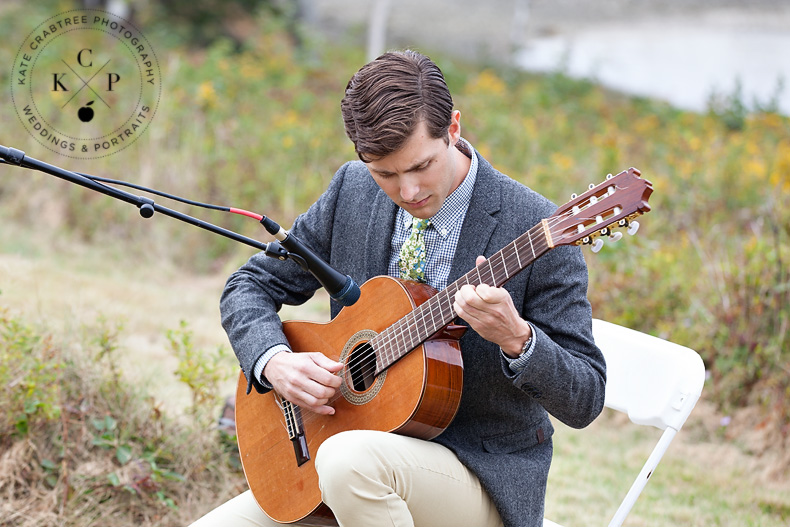 Yes, those eyes are definitely teary!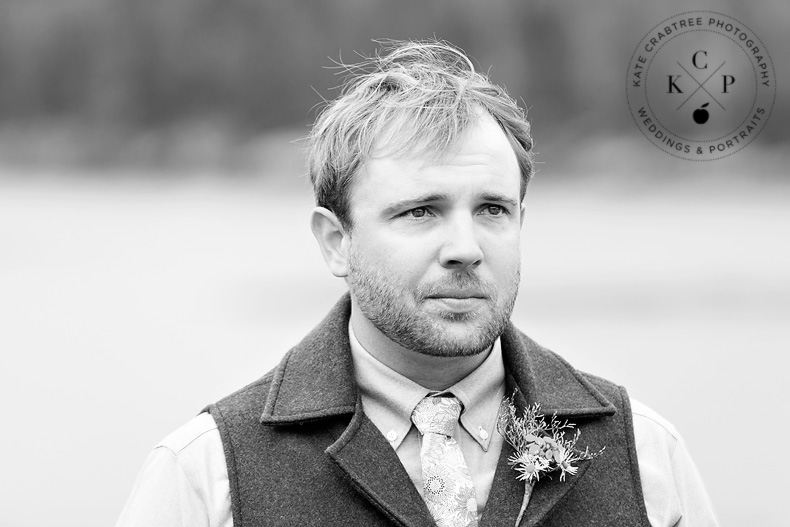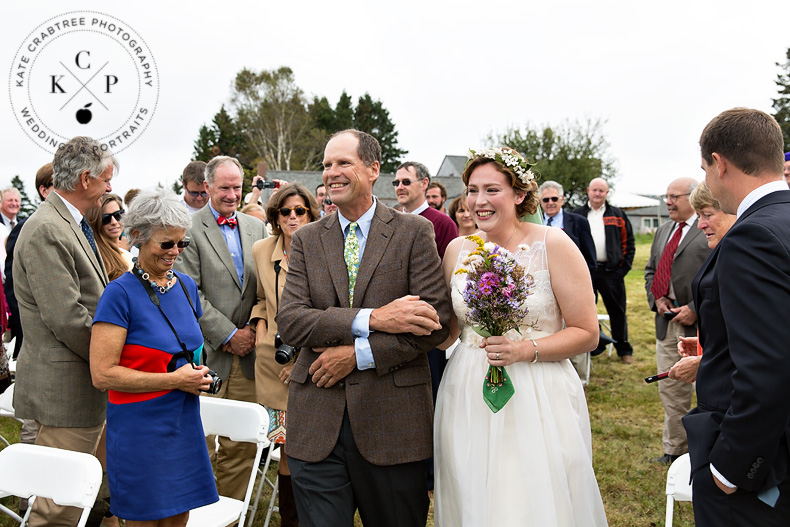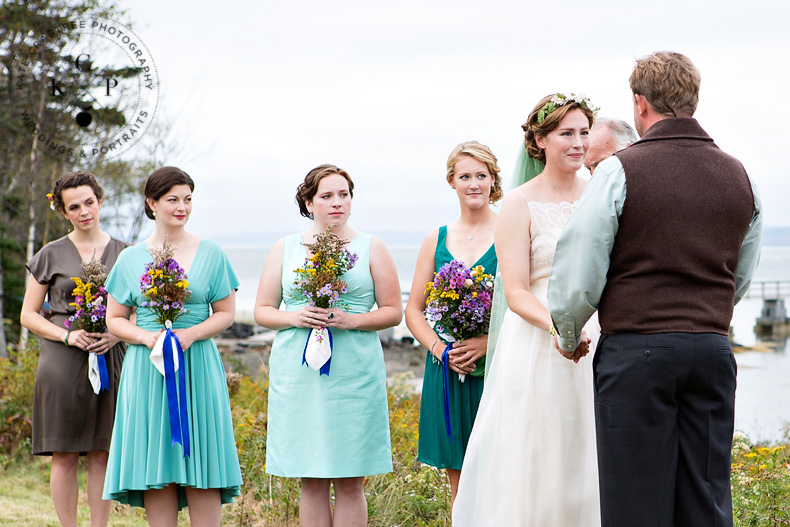 We lucked out with perfect weather-- while I do love a big blue sky, this location was definitely enhanced with the fog that lightly covered the sky.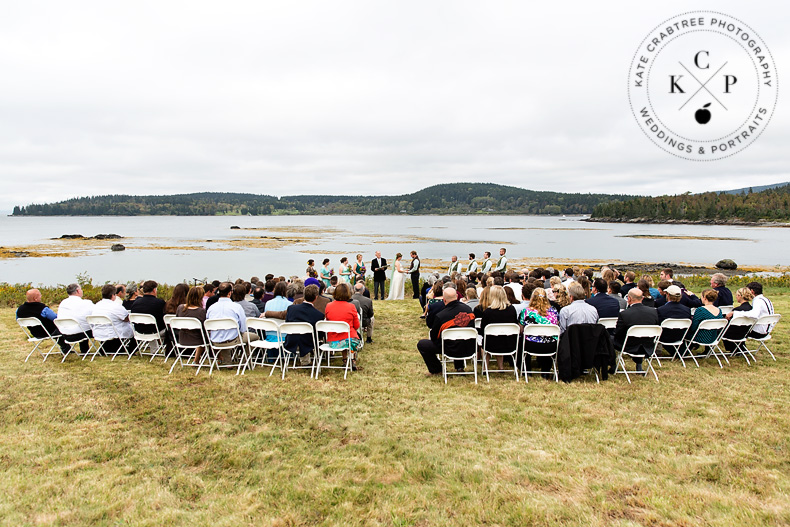 Her eyes were definitely teary too!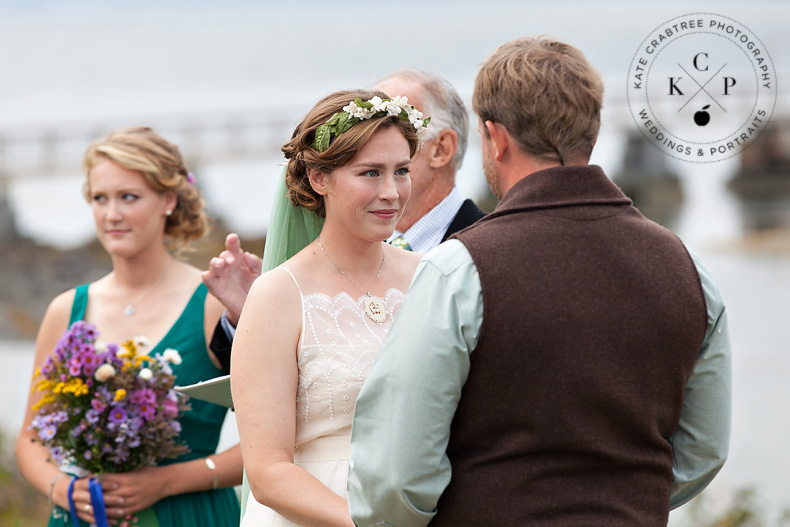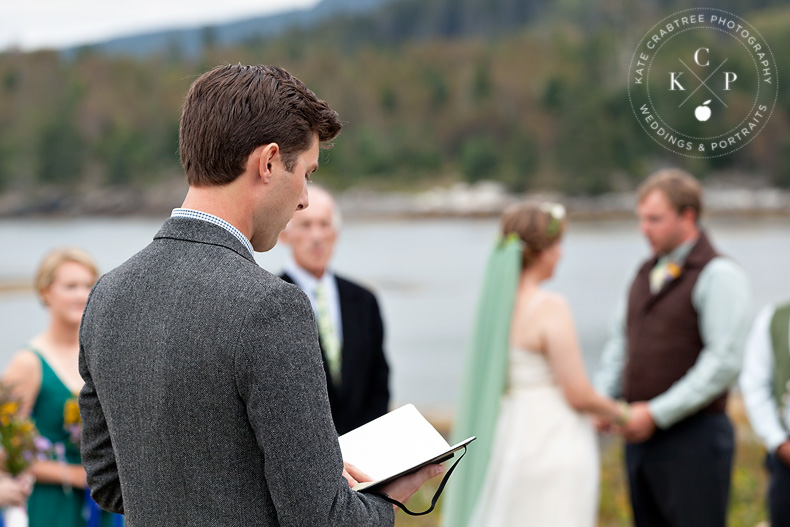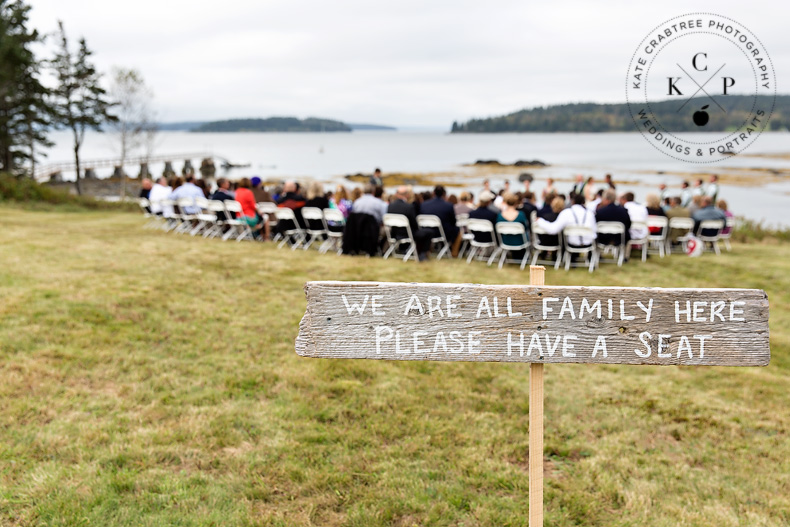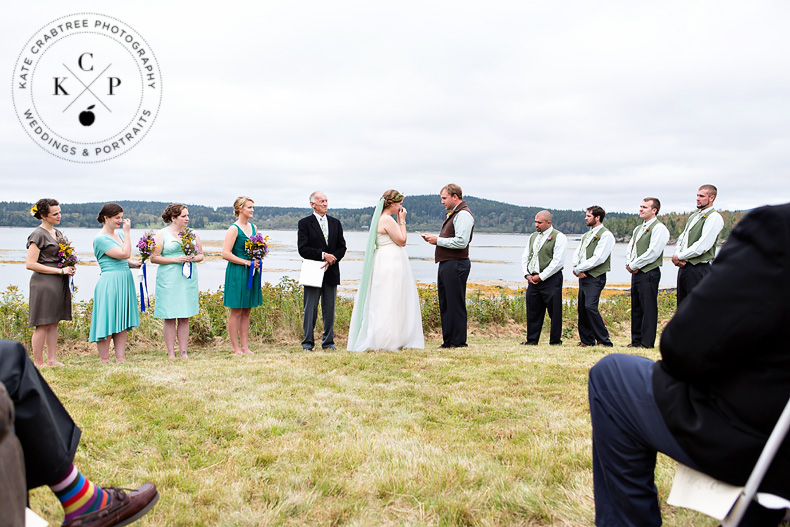 Everyone was asked to join hands and to repeat an Irish blessing, something which I don't believe I have ever seen before at a ceremony (but has now become one of my favorite ceremony traditions).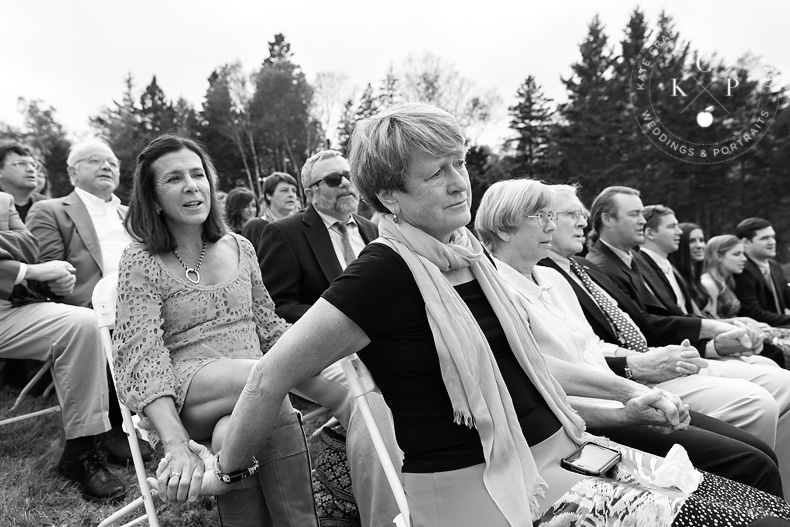 And then Amilie and Matt walked down the aisle, hand and hand, as everyone played their kazoos (which was awesome and which you'll see more of later!)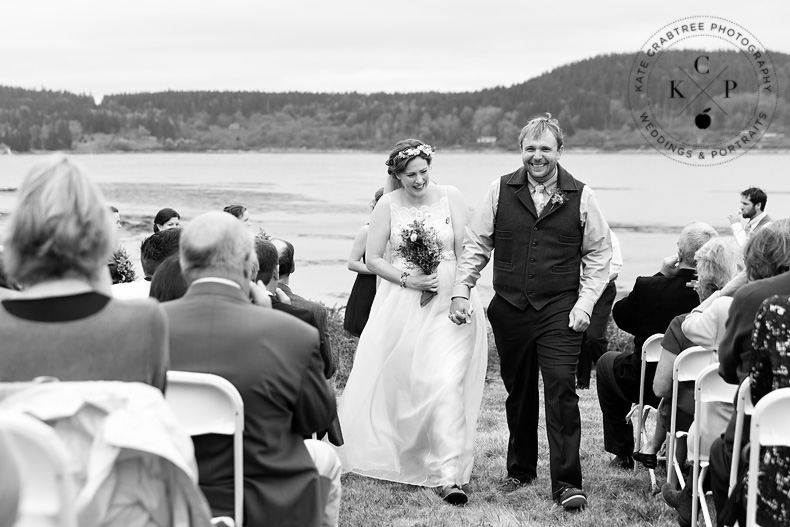 One of the groomsmen was being a little... inappropriate, which led to this hilarious wedding party photo (I always love the candid ones best, although I definitely have one of them all smiling and being very proper!)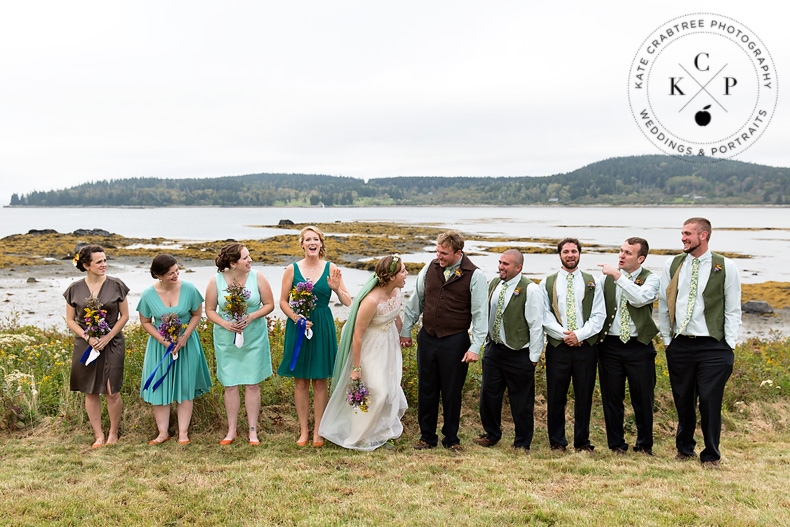 The ladies were gorgeous and clad in the colors of the sea.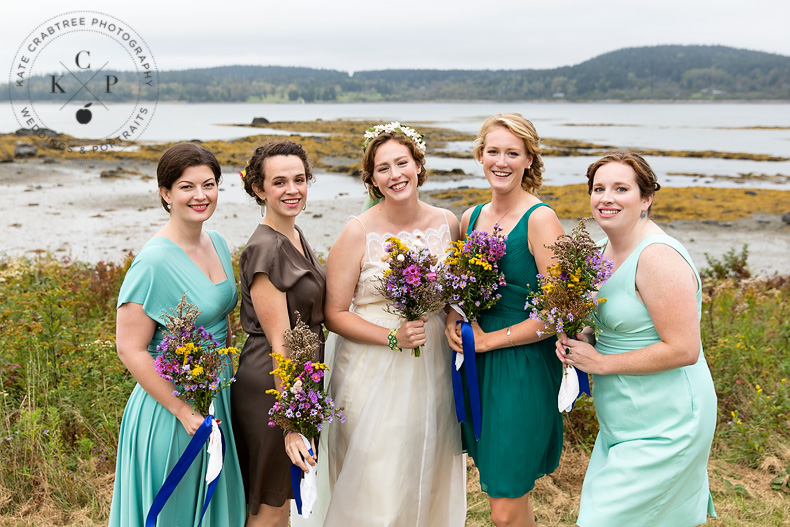 All the flowers were handpicked and put together ever so thoughtfully by Amilie's mom.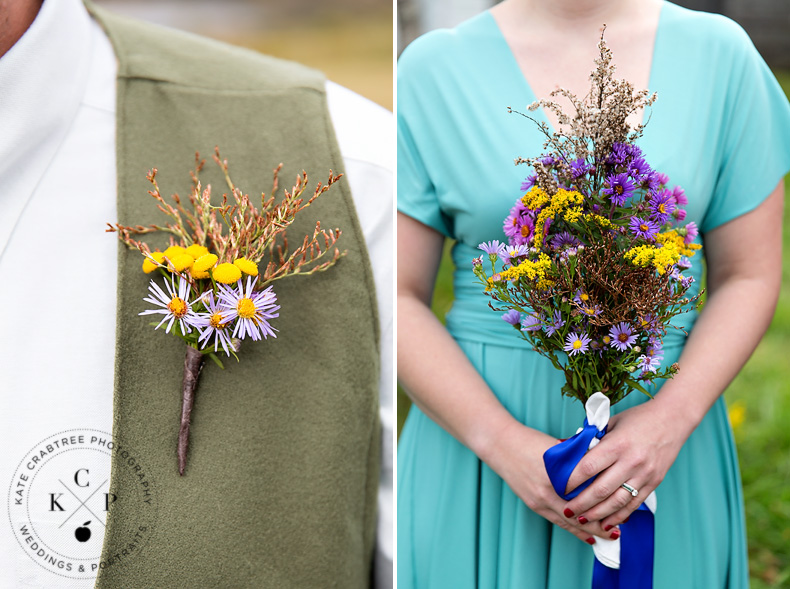 During portraits, Amilie and Matt were brought drinks, and I insisted they at least drink a little!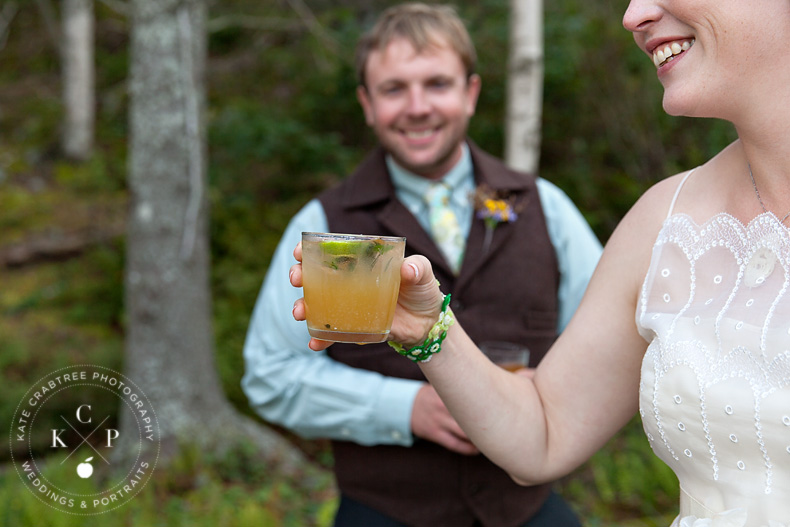 I asked Amilie and Matt to walk ahead of me, and Amilie did this awesome arm pump of victory.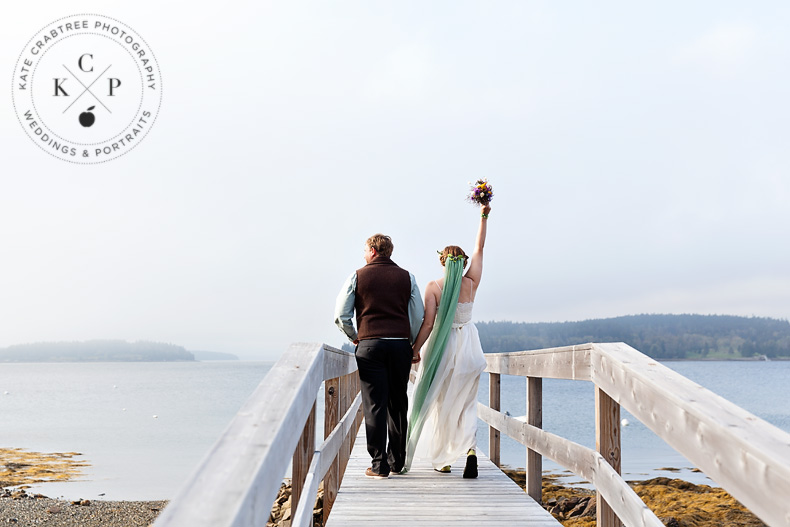 Doesn't Amilie look like a fairy queen here?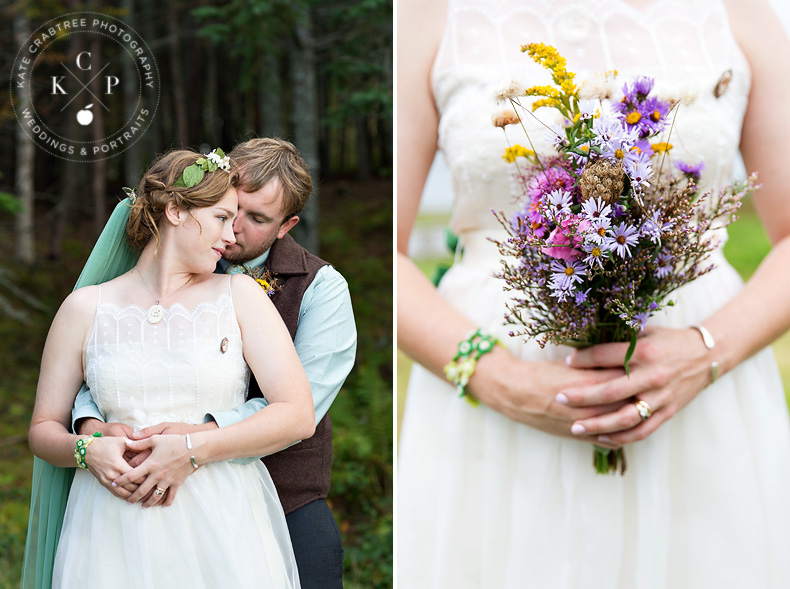 After the ocean and the woods, we went over to the field to take a few more portraits (yes, this property really has everything!).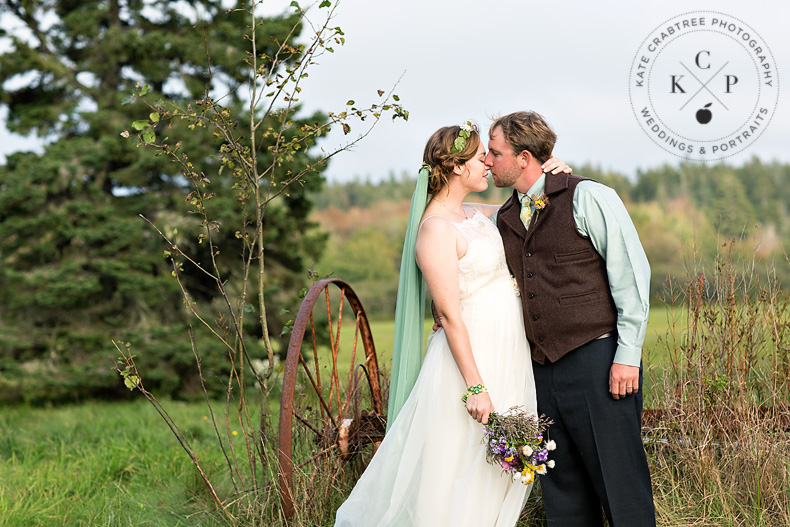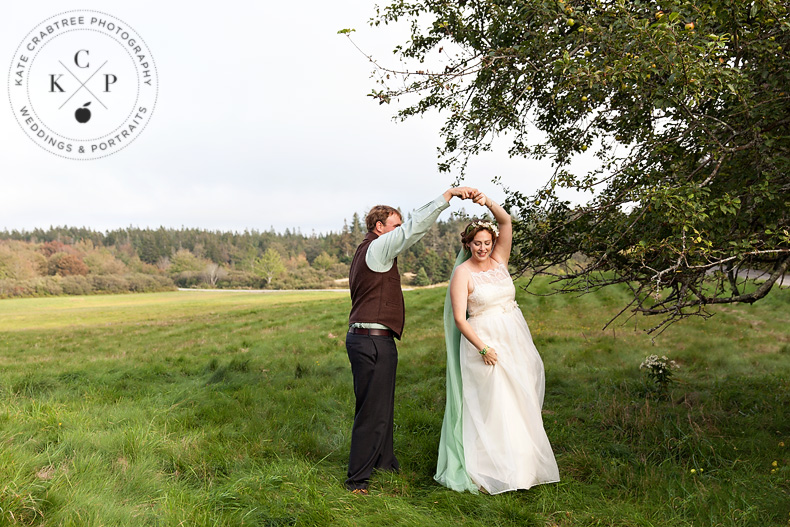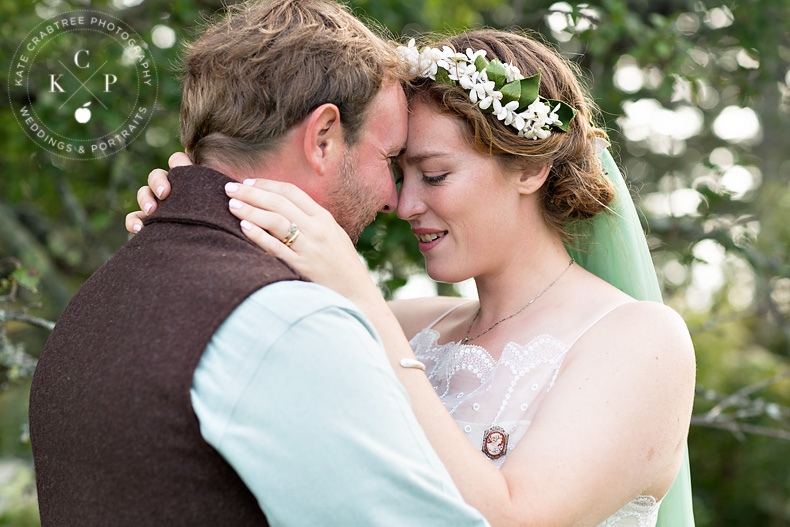 After the portraits came an absolutely delicious dinner, catered by August Moon Catering, who provided the vendors with an amazing spread of food that, let me tell you, was mouthwatering. The details, which Amilie designed and were carefully placed by Rachel of R.L. Sisson Events, were whimsical, rustic, and creative.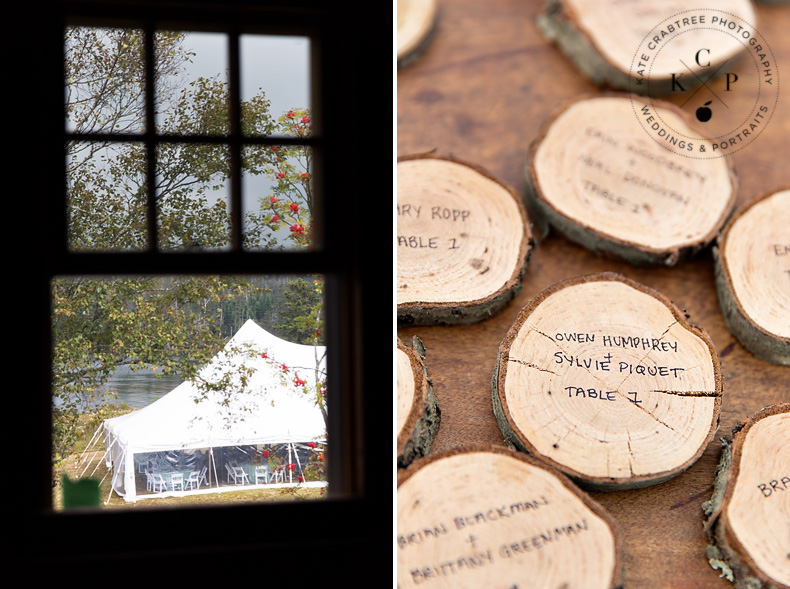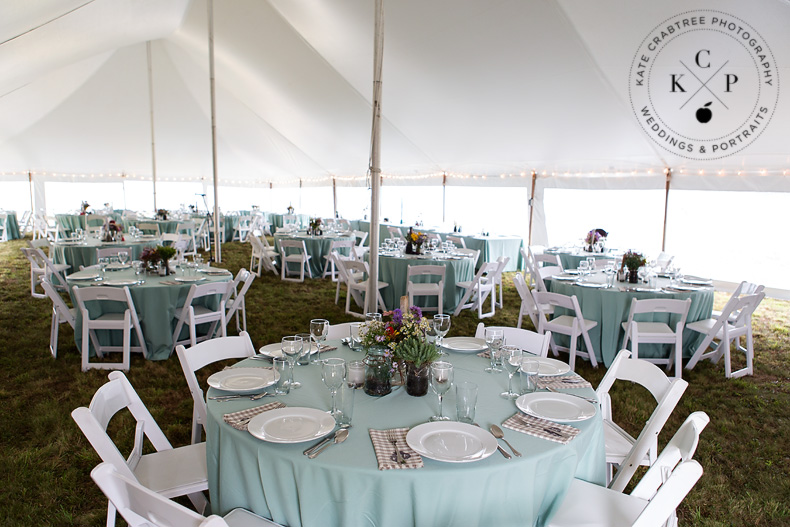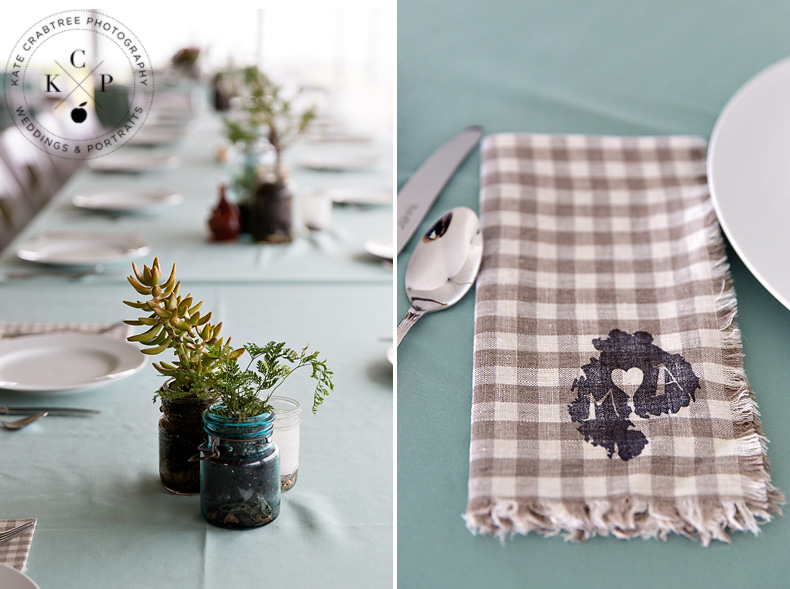 Each table had different vintage salt and pepper shakers, some of which were specifically picked/had special meaning for certain guests.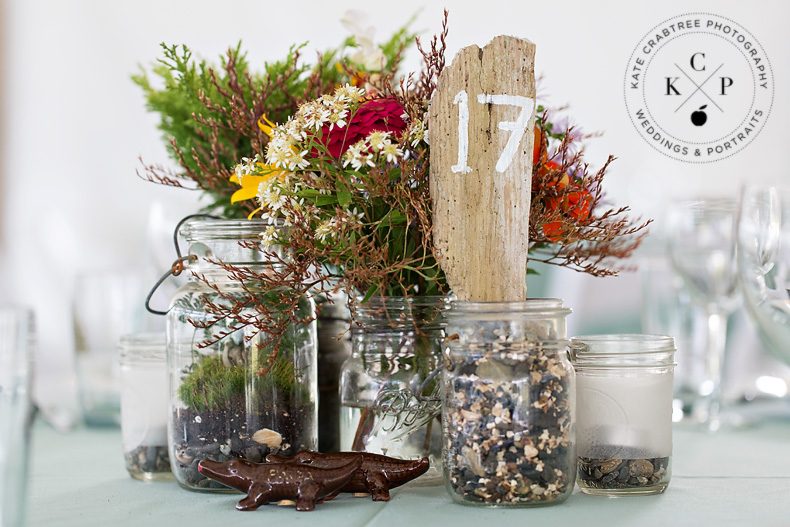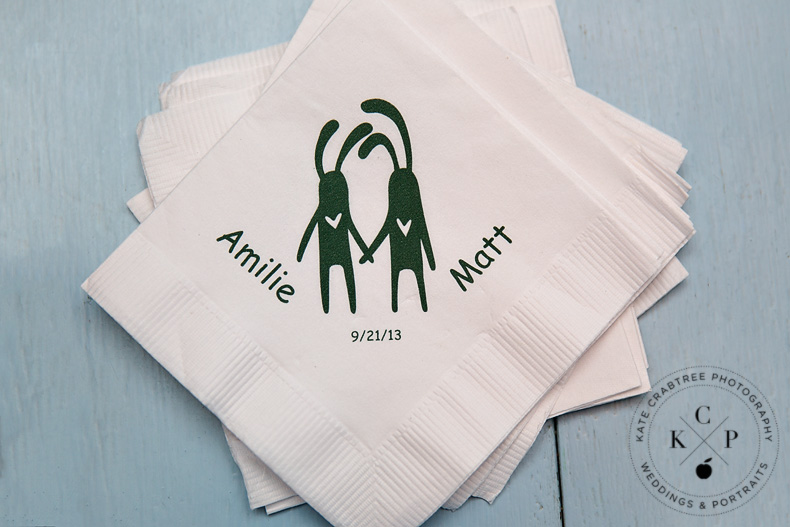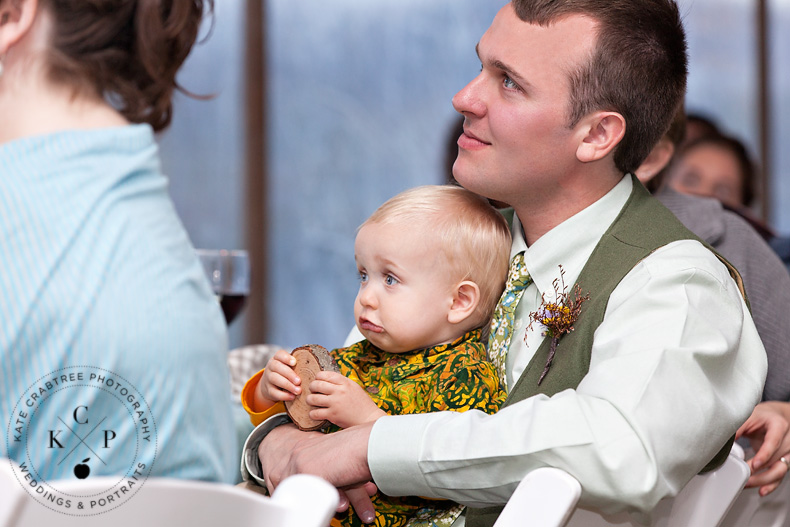 As if Amilie and Matt hadn't cried enough today (I've never seen a bride cry so happily before, during, and even after the ceremony!), she cried throughout the wonderful speeches.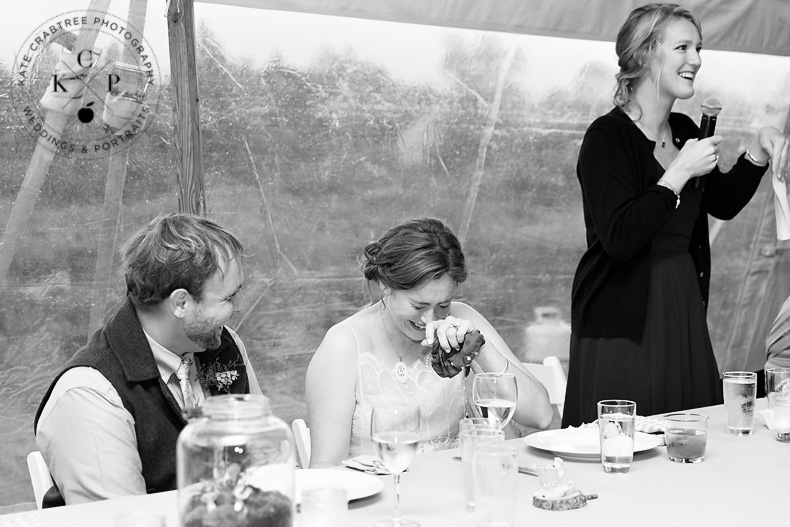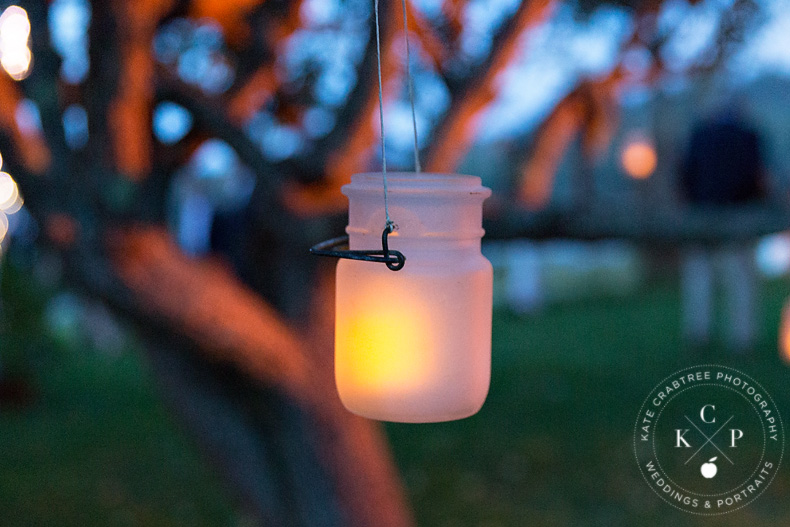 Big Dee rocked the dance floor with classic songs. Have I said recently how much I love it when my couples hire bands? I do love a great DJ, but there's something magical about having live music at an event!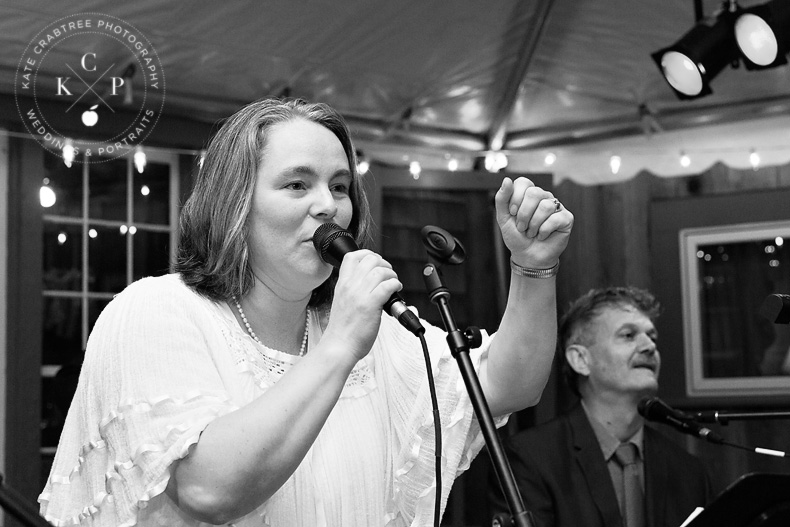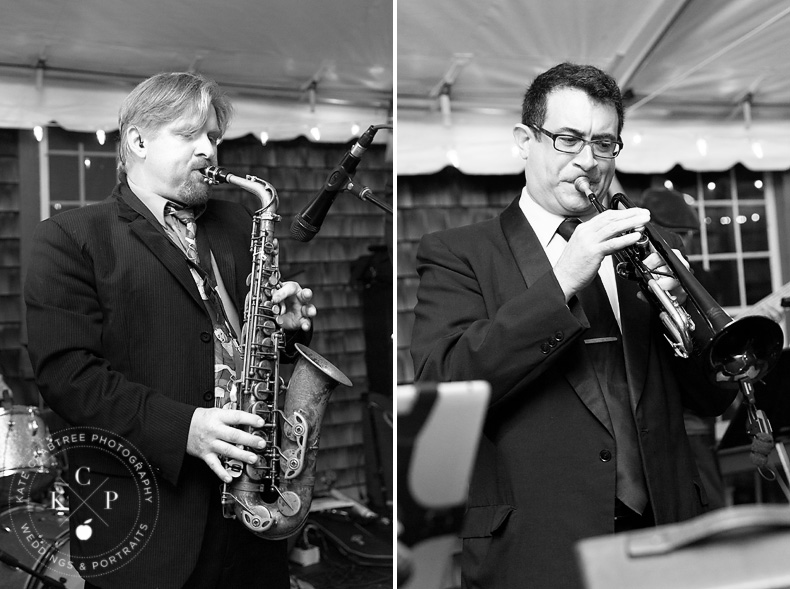 Amilie rocked out a giant feather bolero for her first dance.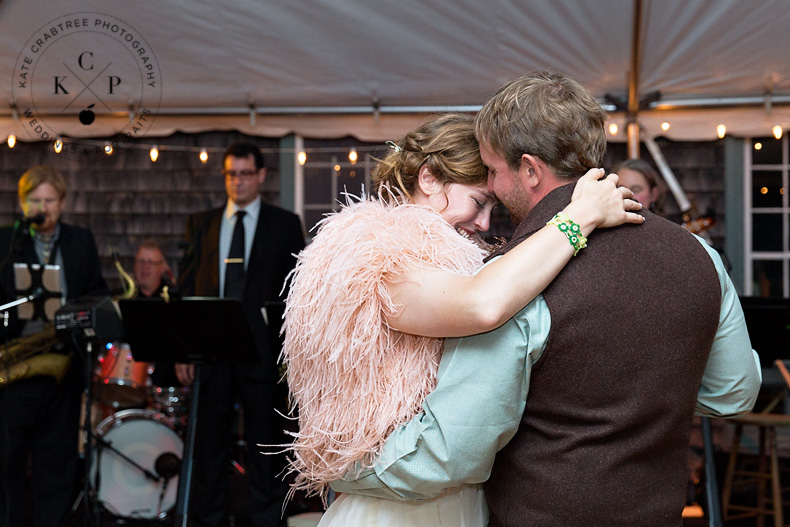 This gal fearlessly leaped off of this stoop (and I promise she wasn't injured in the process).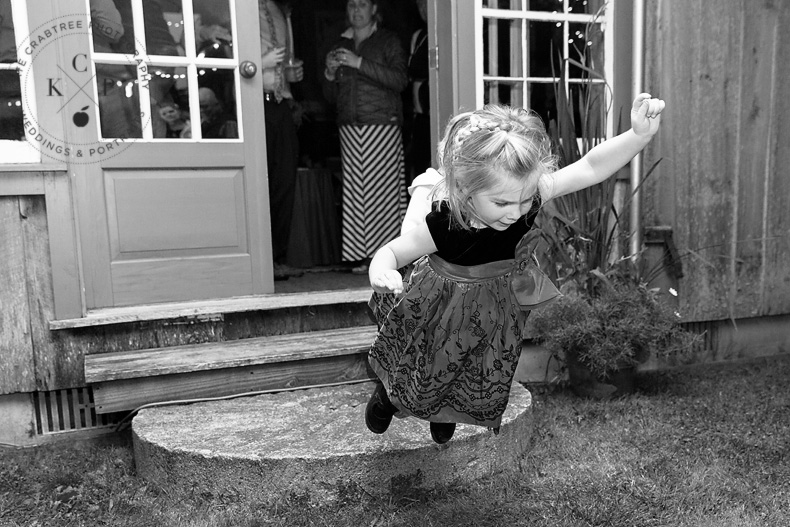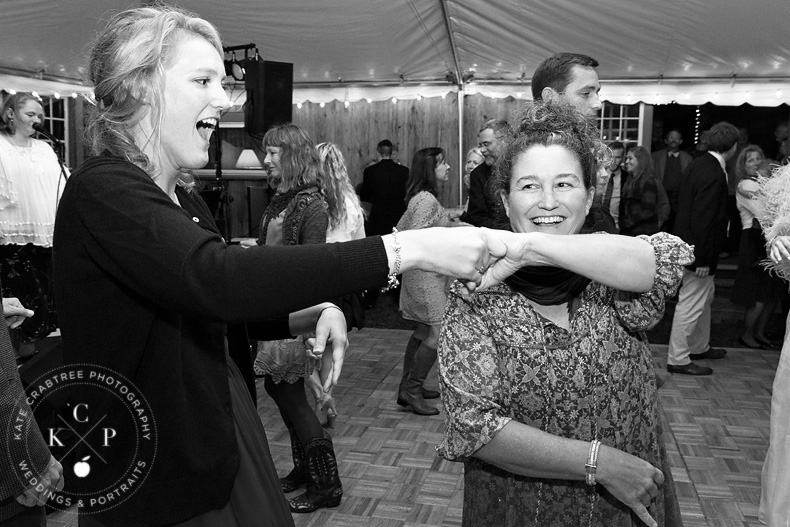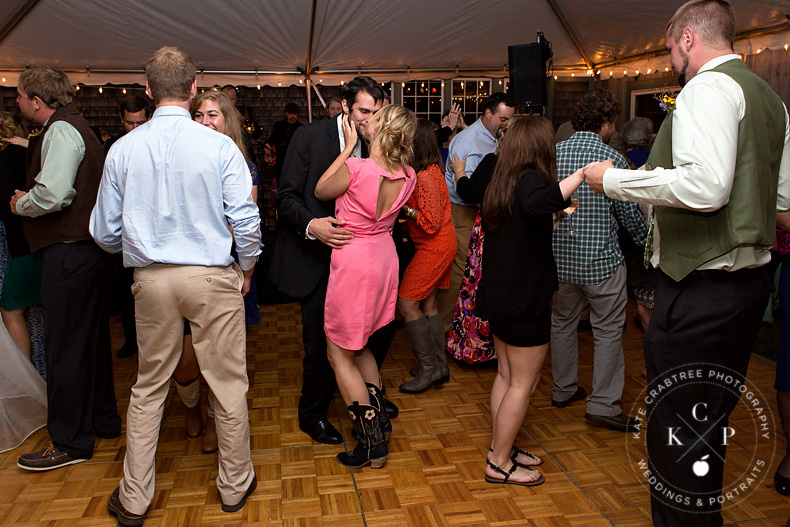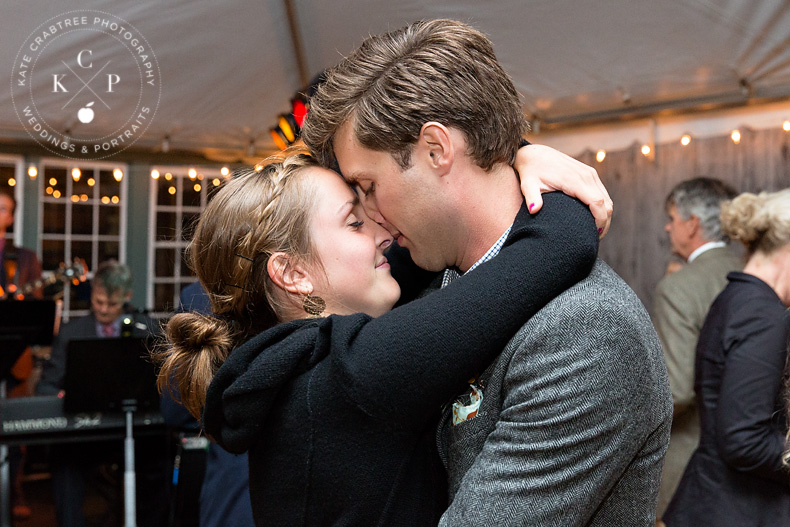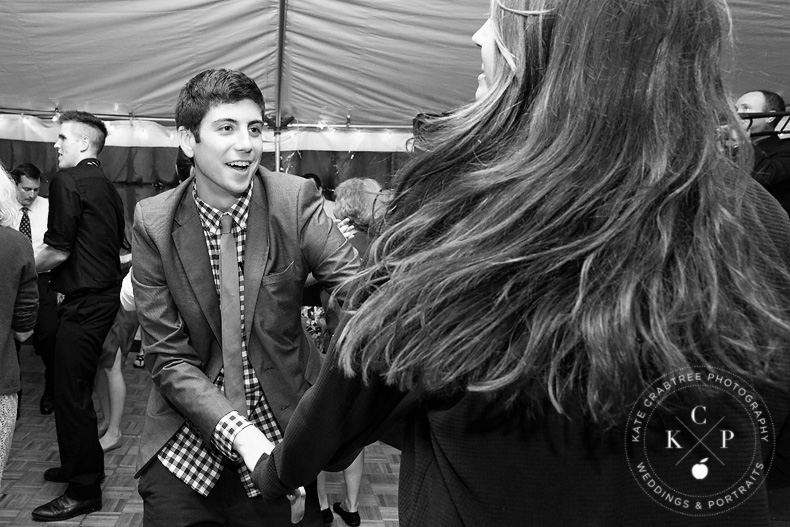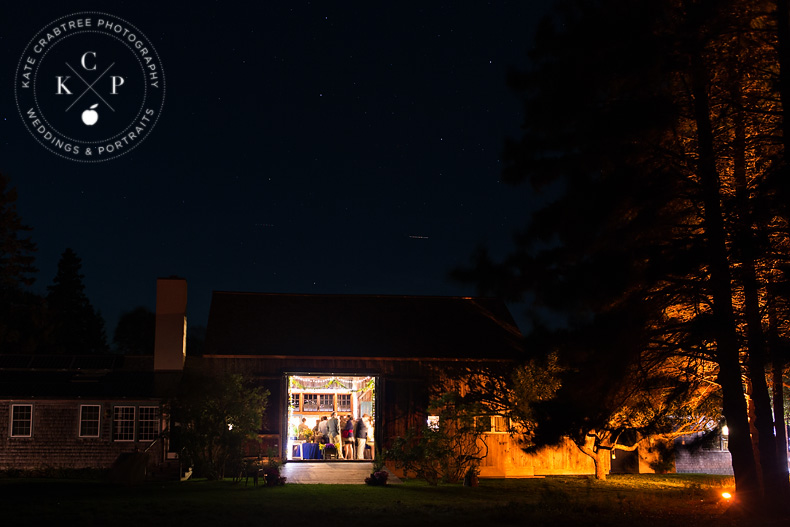 Thanks for such a lovely day, Amilie, Matt, friends and family! Can we do it all over again, please?
Vendors:
Photographer: Kate Crabtree Photography
Venue: Harris Igloo Farm
Caterer: August Moon Catering
Coordinator: R. L. Sisson Events
Band: Big Dee
Tent: Wallace Tent
Wedding Dress: Saja Wedding
Suits: LL Bean
Makeup Artist: Bella Spa Northeast Harbor
Hair: Melanie Lisey
Invitations: Bride