Rachel and Taky's wedding day would have been special on its own accord, with the perfect weather, and the natural beauty of the park that their friends and family were able to enjoy, but what made their day truly unique was the fact that these two, due to a bus on fire (which cut off all access to Cadillac Mountain, one of our portrait locations) and a very very kind park ranger who was able to pull some strings, were able to access Cadillac Mountain privately. Yes, that's right- the four of us (Rachel, Taky, the park ranger and I), save for a few other park rangers on the mountain, were the only people who were allowed access to the mountain that afternoon. We felt very lucky and blessed as we quickly wandered around Cadillac, taking portraits and admiring the views, sans tourists, and being escorted up and down the mountain in a park ranger car. It was as awesome as it gets, that's for sure!
But it didn't stop there. After dinner and drinks with their friends and family, Rachel and Taky had their first dance on the porch of the Bar Harbor Inn in the dark, which was dramatic and touching (look below!). Their guests joined them in dancing afterwards even though it was lightly sprinkling, and the light rain made the experience feel even more special- I mean, who doesn't want to dance in the rain when they have the chance to do so?
Here are some of my favorite photos from Rachel and Taky's wedding day. Thanks for letting me take part in your totally rad day- I loved it!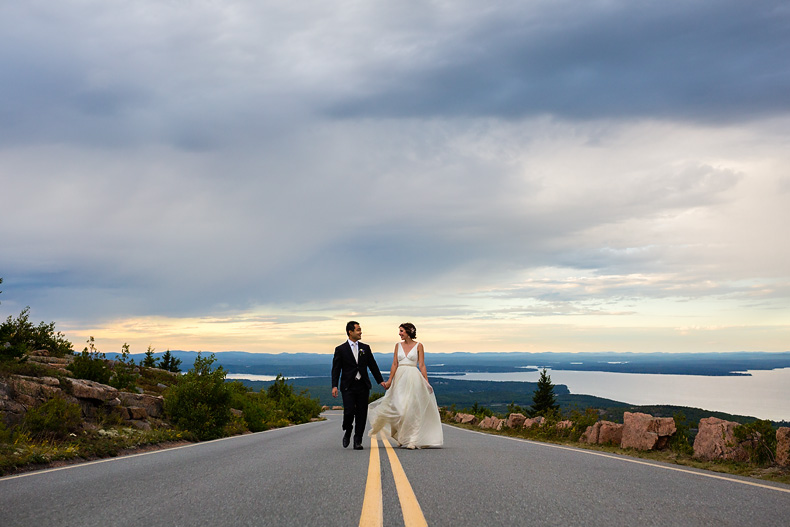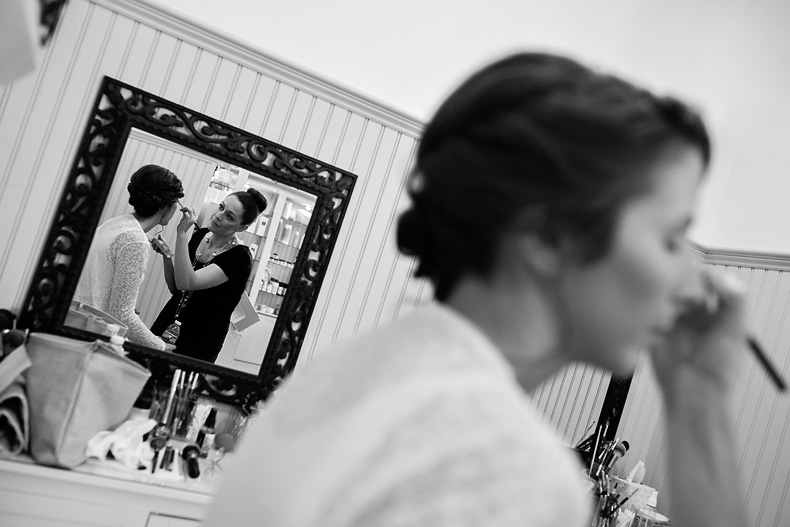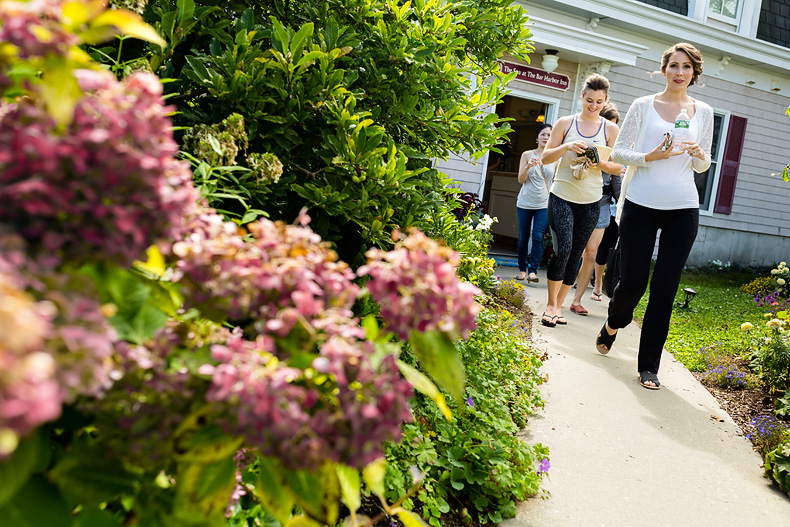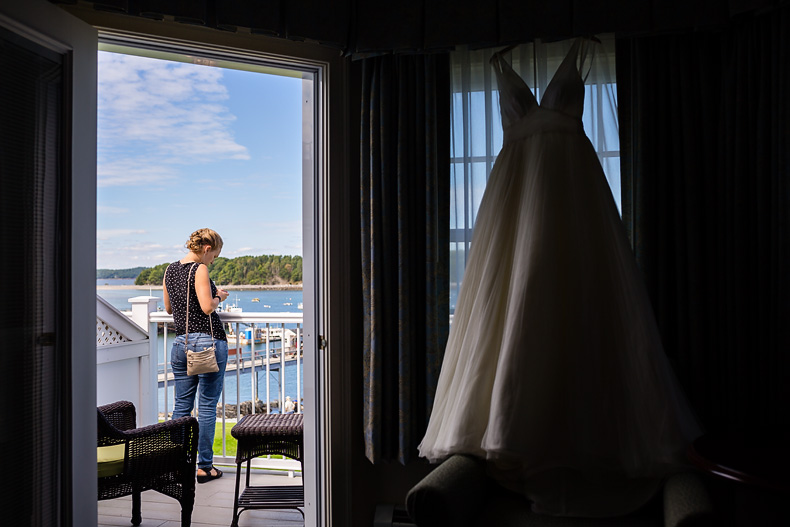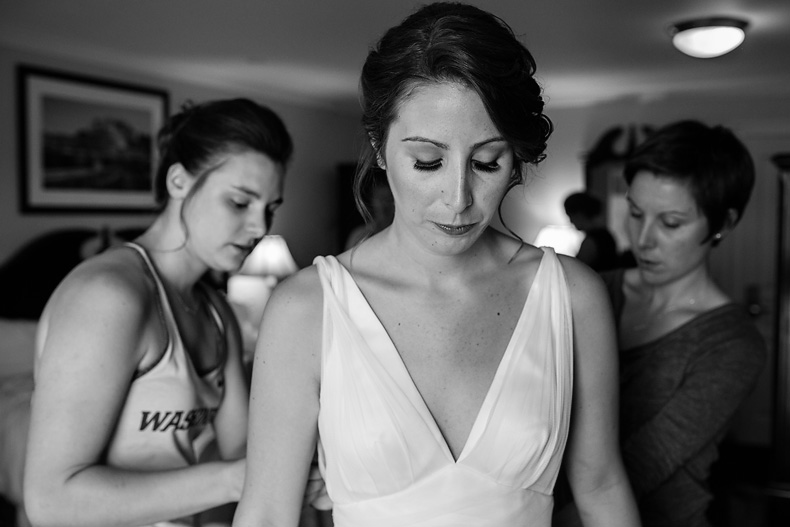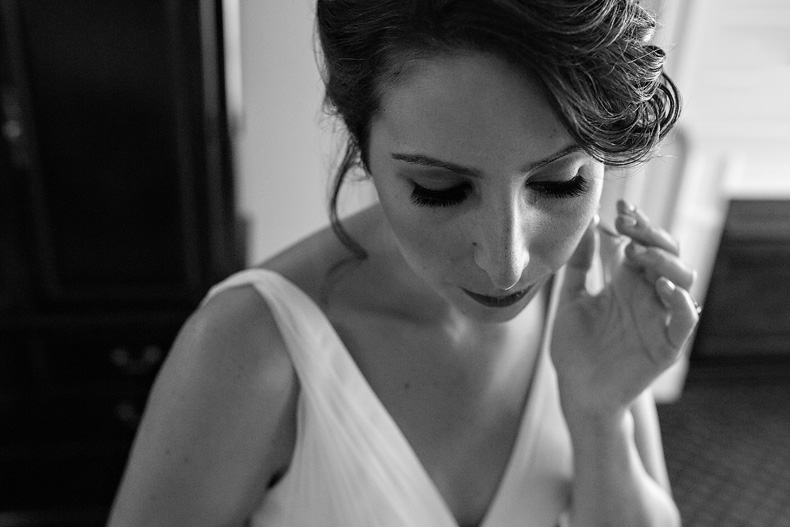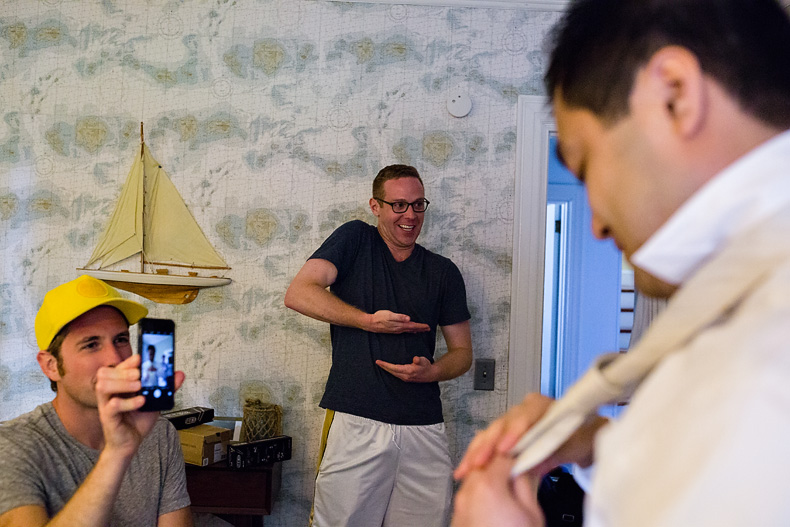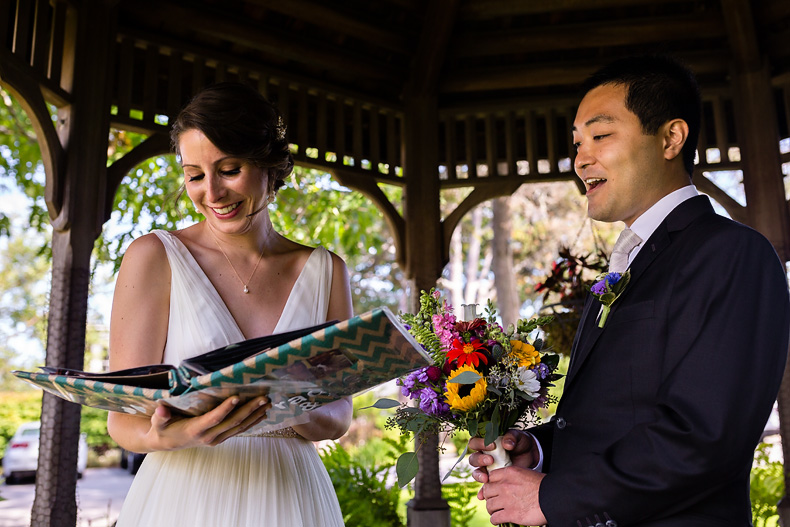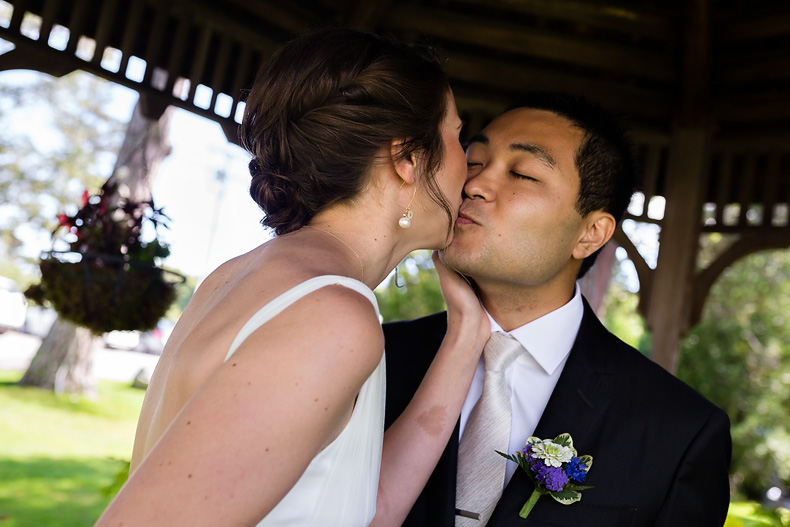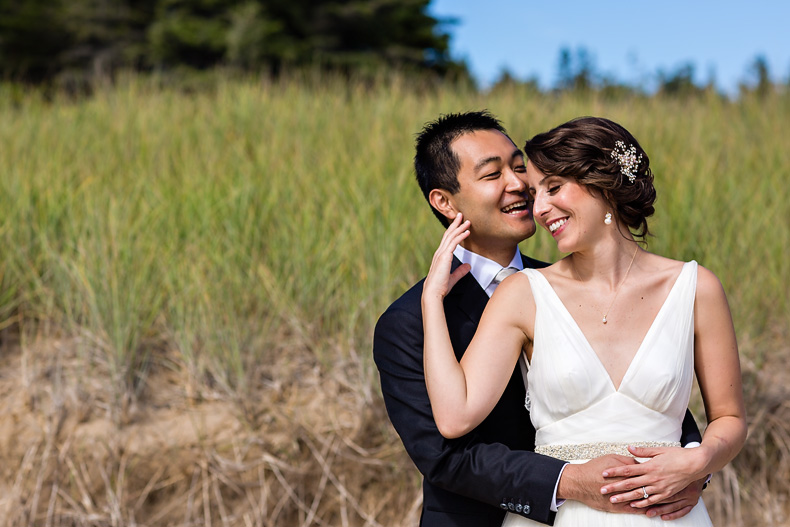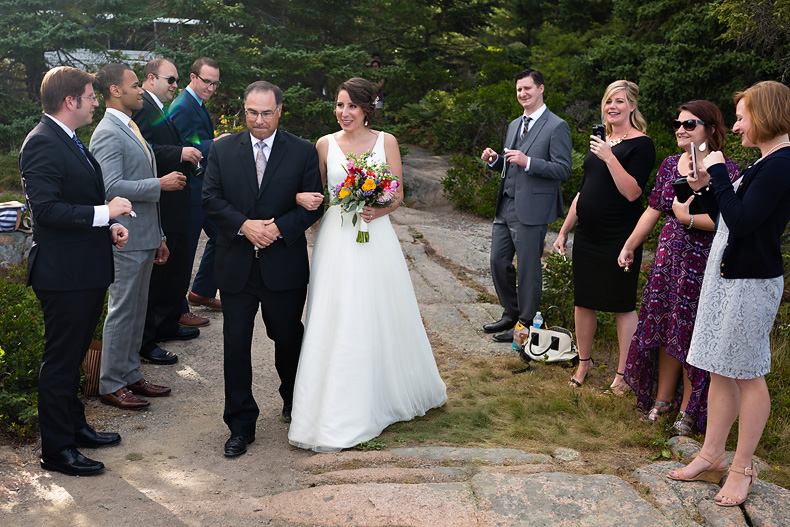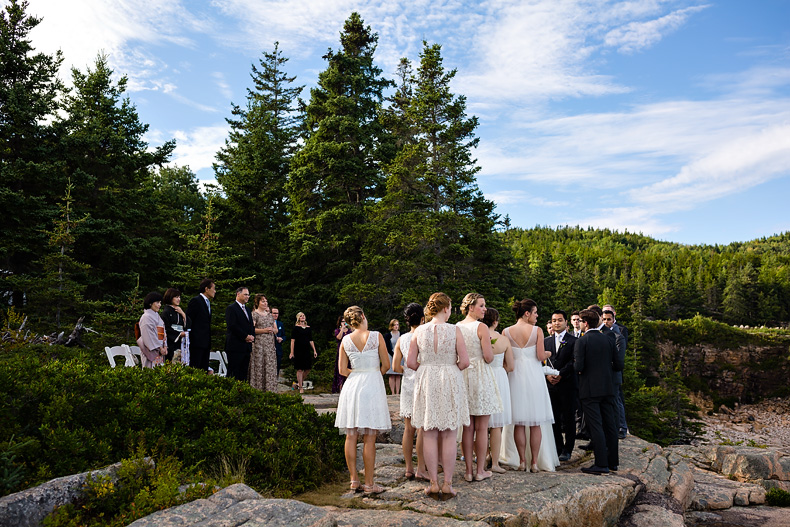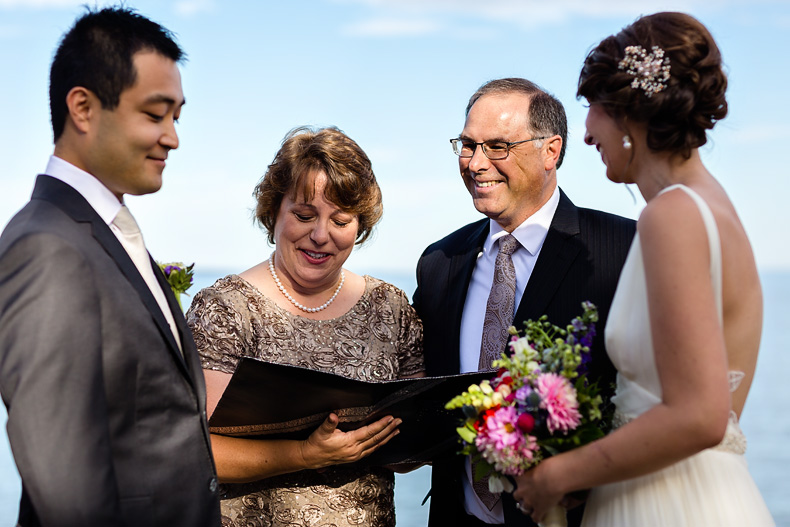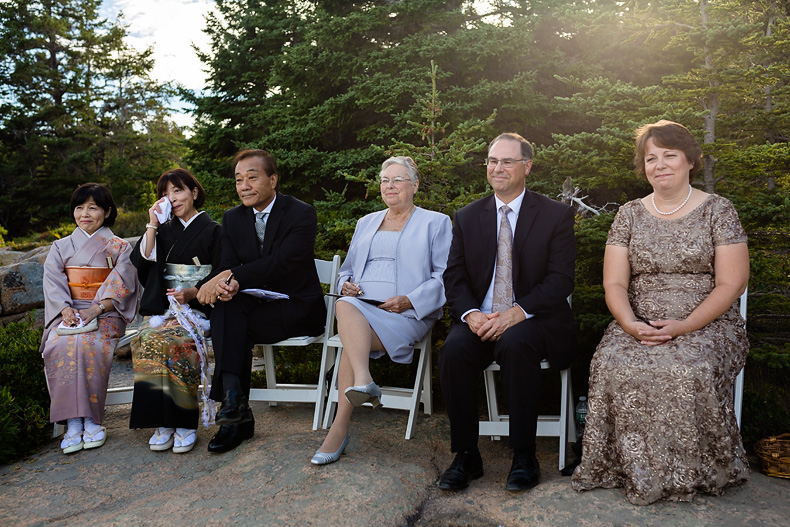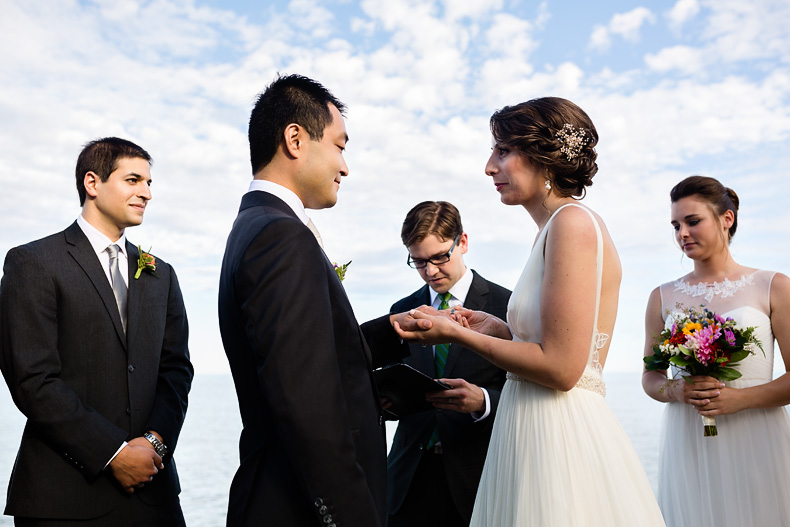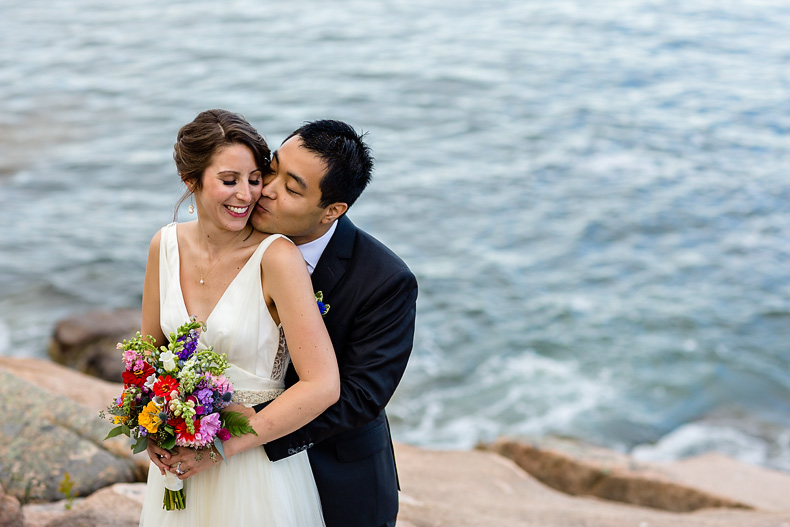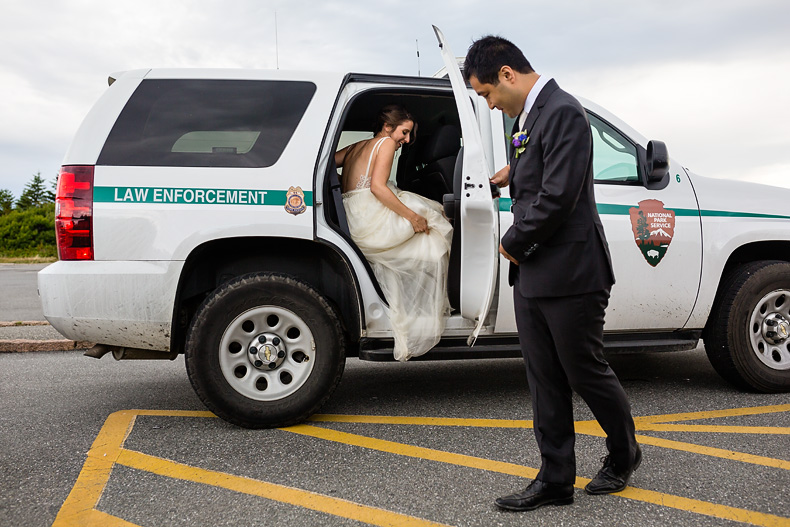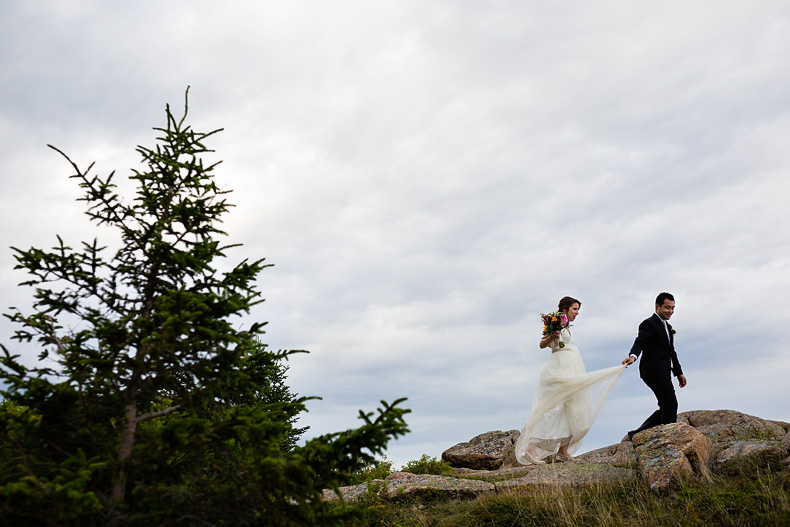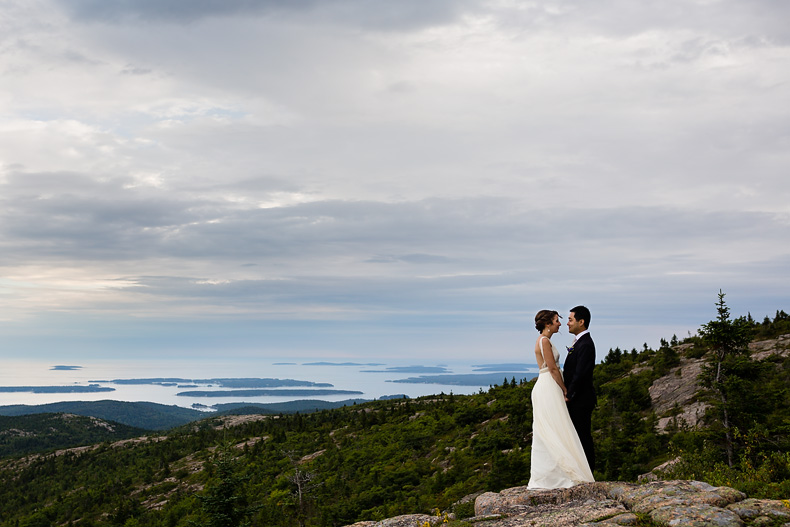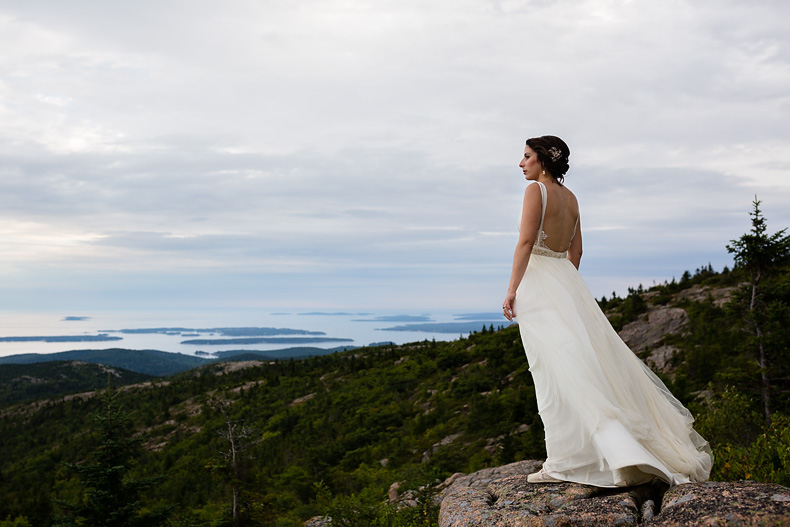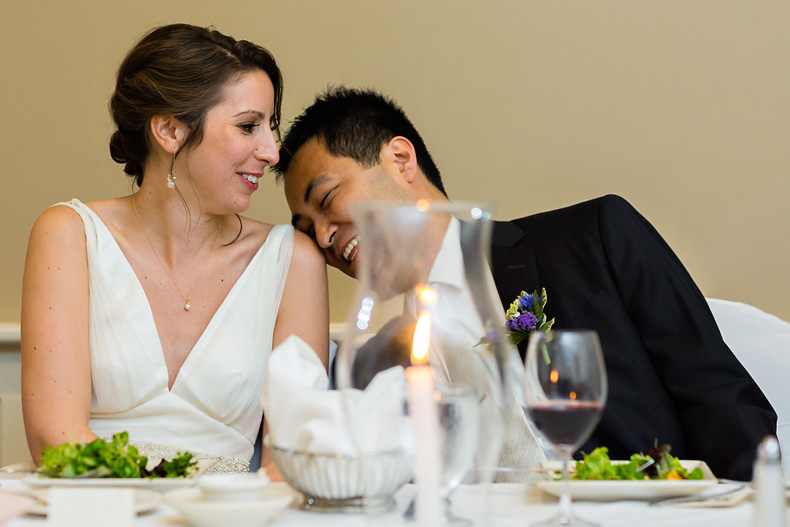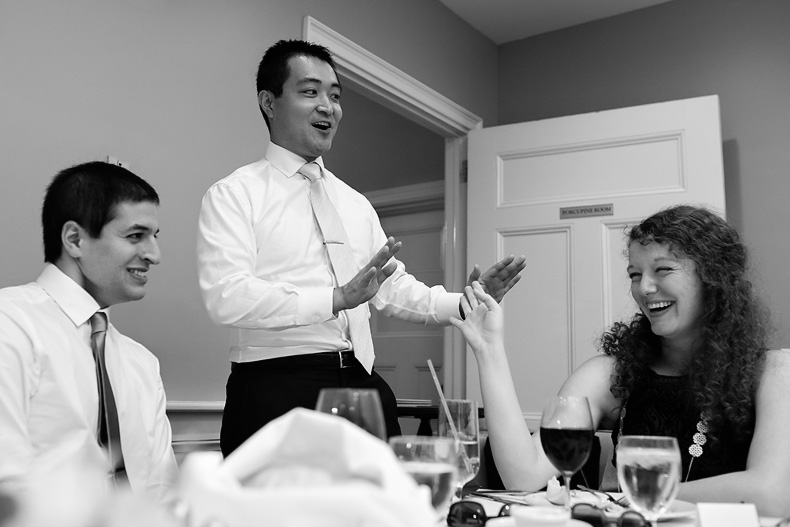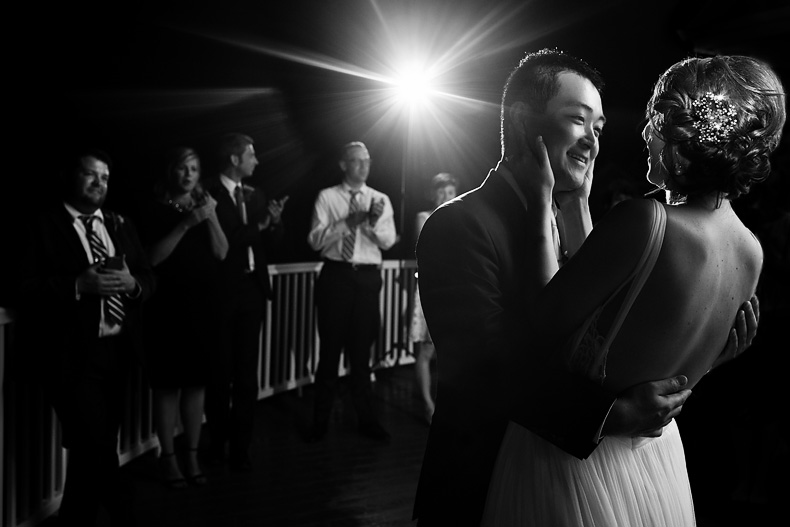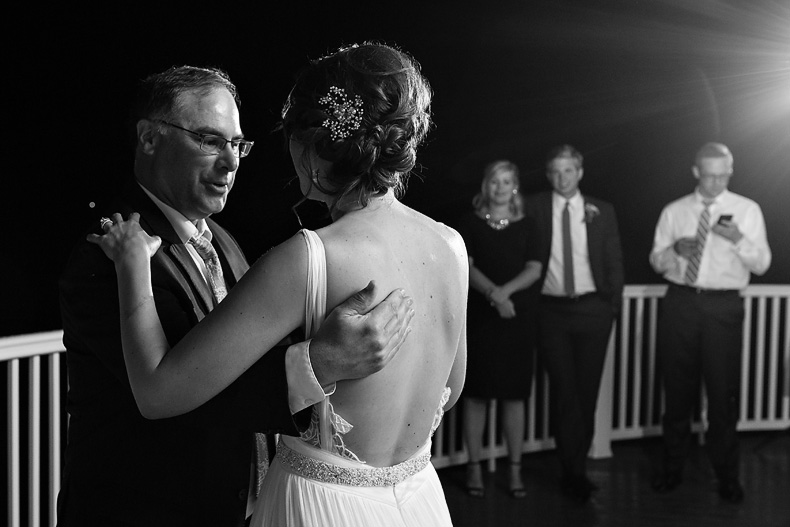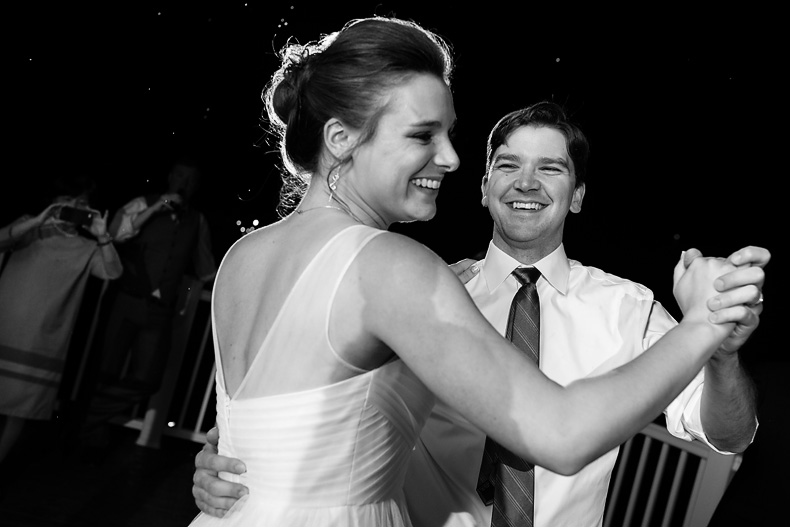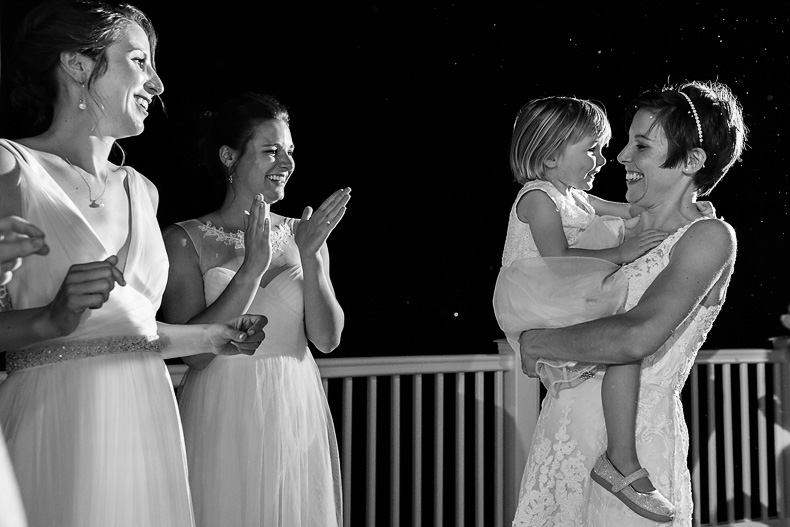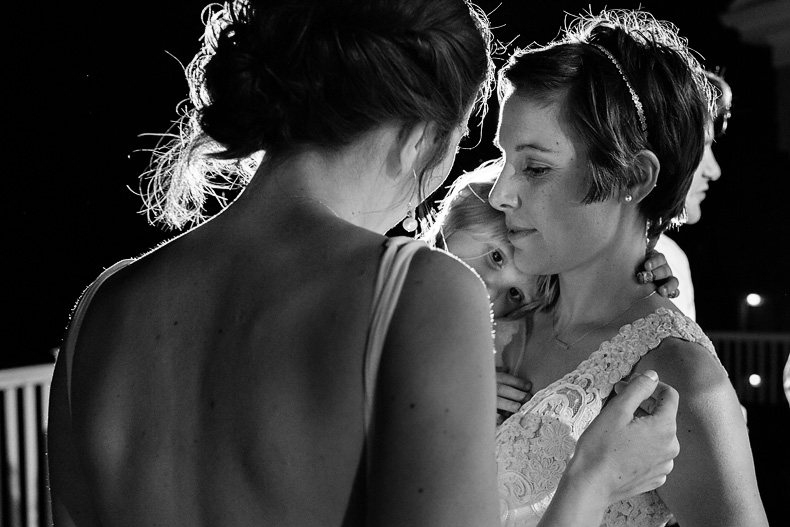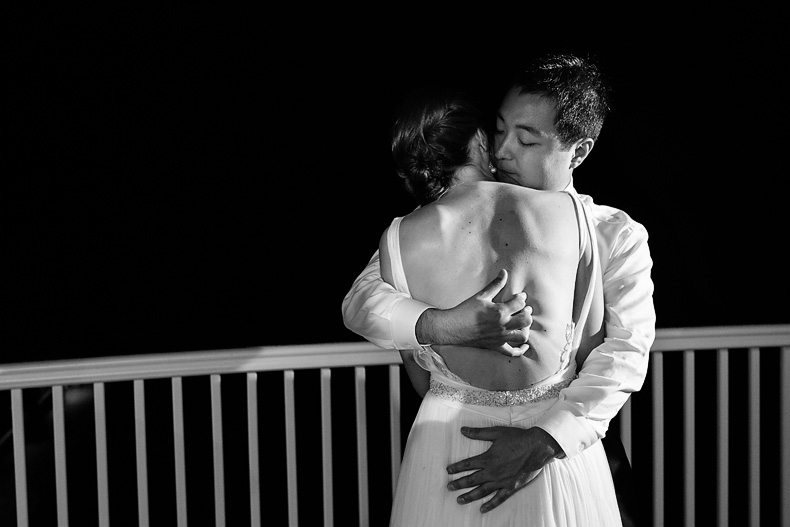 Venue: Bar Harbor Inn
Photographer: Kate Crabtree
Caterer: Bar Harbor Inn
Florist: Cottage Flowers
Dress Shop: BHLDN
Dress: Something Blue Vancouver
Makeup/Hair: Bar Harbor Inn Spa