The 2017 Maine wedding season has been spectacular, and while I'll wax poetic about it in my year of review post, I'm thrilled to begin celebrating it a little bit early by sharing these two photos which placed in the Wedding Photojournalist Association (WPJA) 2017 Tri-2 Photography Competition. The WPJA seeks to award moment-driven/storytelling/documentary wedding photography captured by wedding photographers all over the world, and I was excited to have these photos place alongside photos created by other photographers whose work I love. What an great way to round out the year!
The first awarded photo is from Kate and Tim's Acadia elopement, which earned 16th place in the Ceremony category. Kate and Tim shared their personal and heartfelt vows toward the end of our time together on the side of Cadillac Mountain, and I was so happy that I was not only able to showcase Kate's beautiful expression and Tim's vows in one frame, but also Tim's new wedding ring. Success!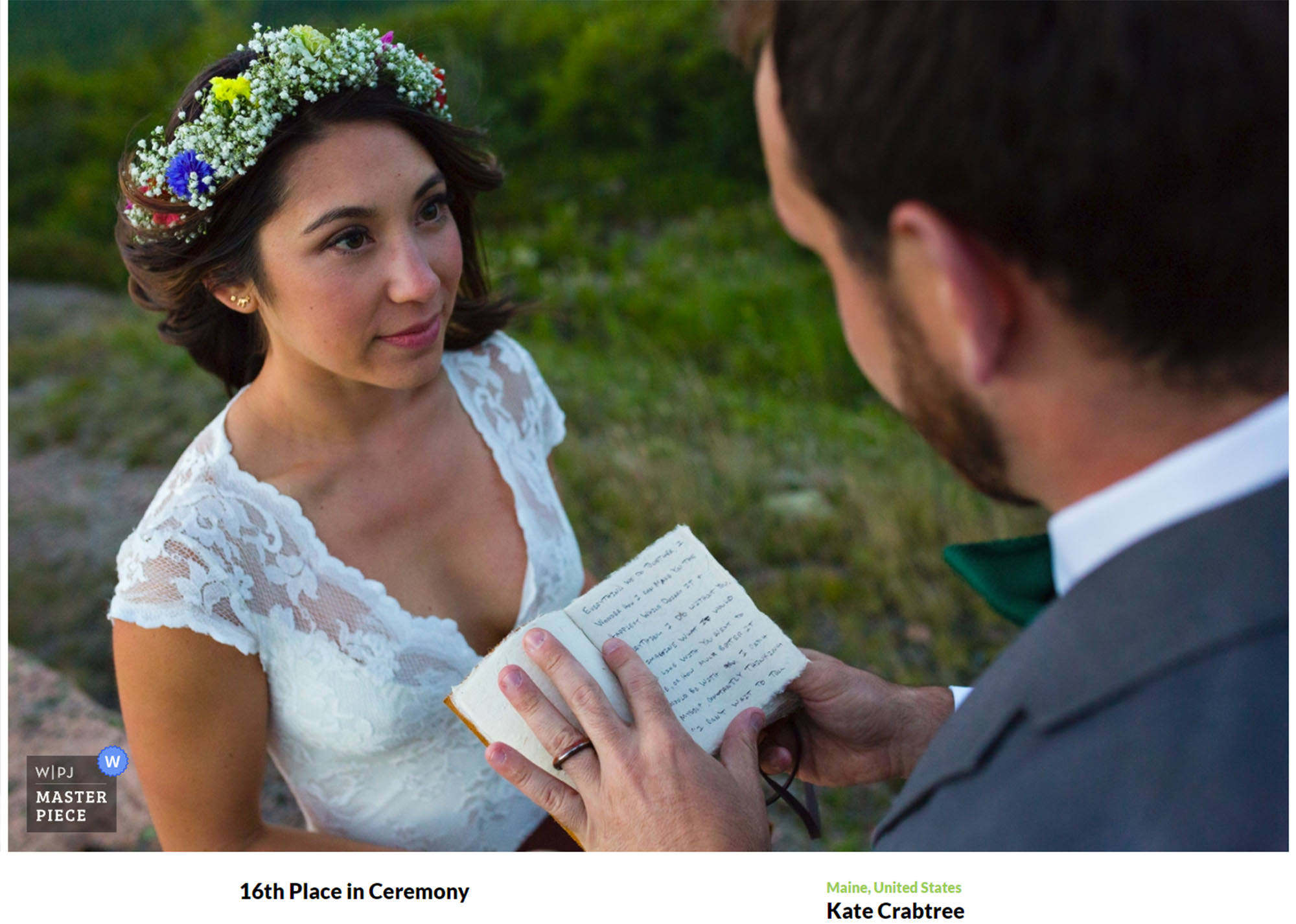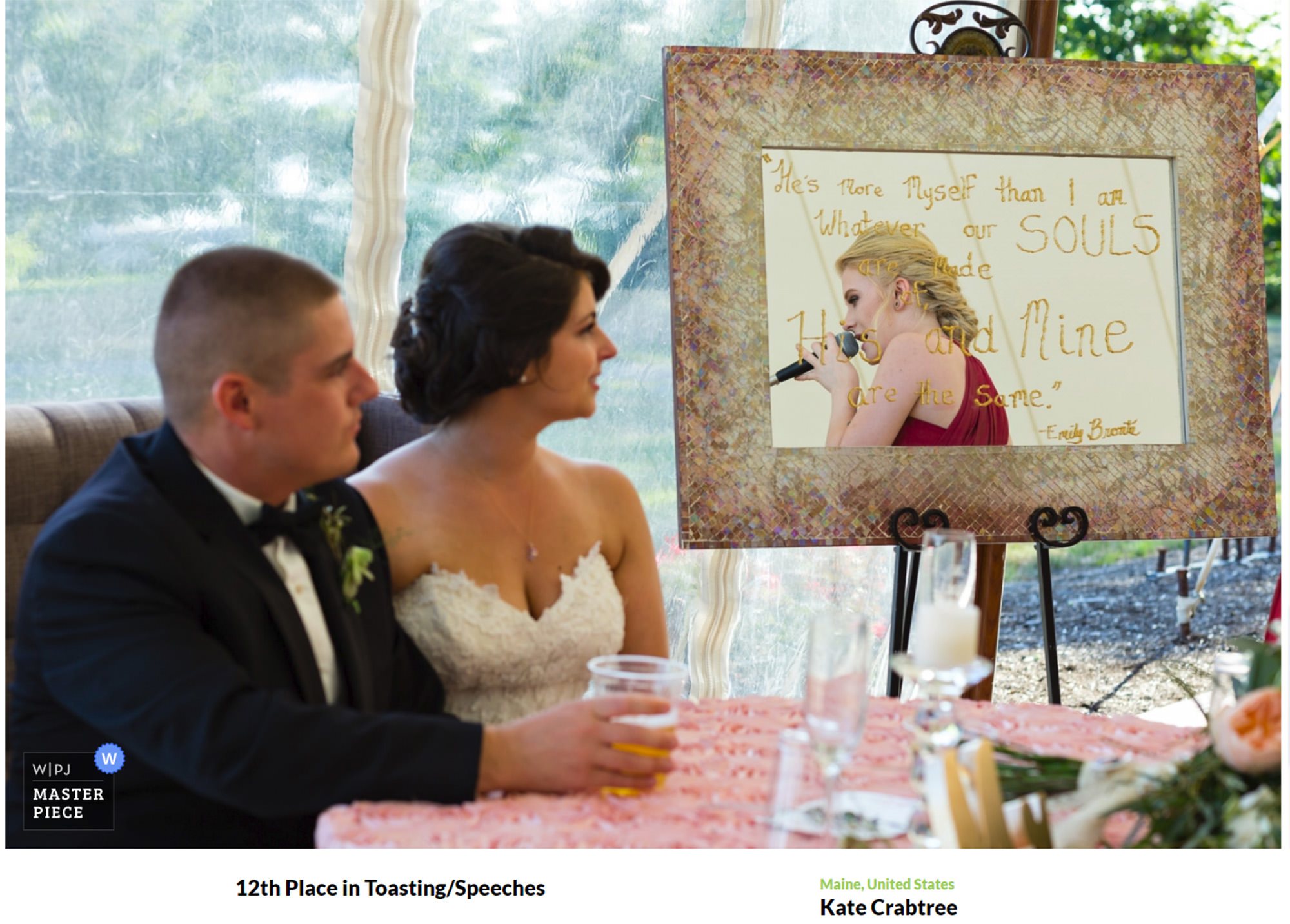 This photo, from Kayla and Shawn's French's Point wedding in Stockton Springs, Maine, placed 12th in the Toasting and Speeches category. I was stoked that Kayla's maid of honor stood in just the right spot so that I could frame her with the mirror as Kayla and Shawn listened to her thoughtful toast.As always, thank you to my couples for trusting me to capture your wedding day- I wouldn't be able to capture these photos if it wasn't for you!