I tend to arrive early to elopements, just to make sure I find a parking spot and have a chance to scope everything out, but I was super surprised (and excited!) when Alysha, Tyler, and their families arrived early and ready to go. Alysha hid in the car (as Alysha and Tyler both wanted their first look to be at the ceremony), while Tyler was out and about, chatting with both families. Robin, their daughter, kept leading various family members around the parking lot, clearly on a mission. The energy was good, and everyone was excited to start.
Once Adam, the officiant arrived, we headed down to a portion of cliffs in Acadia, in which the light was soft and the views of the ocean, Sand Beach, and the cliffs were lovely. The pair read vows to one another (Tyler joked that with their luck, it would be raining as he read his vows, and while the forecast had been questionable in the days prior to their elopement, the skies were clear and pleasant), did a sand ceremony, exchanged rings, and officially married, all with a stunning Acadia National Park backdrop.
After we took lots of portraits with their families and their daughter, we headed to a favorite pond of mine on Mount Desert Island. While most people are drawn to Jordan Pond, I always recommend this spot that I took Alysha and Tyler to, as it tends to be quieter than the heavily trafficked Jordan Pond. The light was golden by the time we arrived, and we wandered around the perimeter, looking for scenic views and great light.
Here are a few of my favorite photos from Alysha and Tyler's Acadia elopement. Enjoy!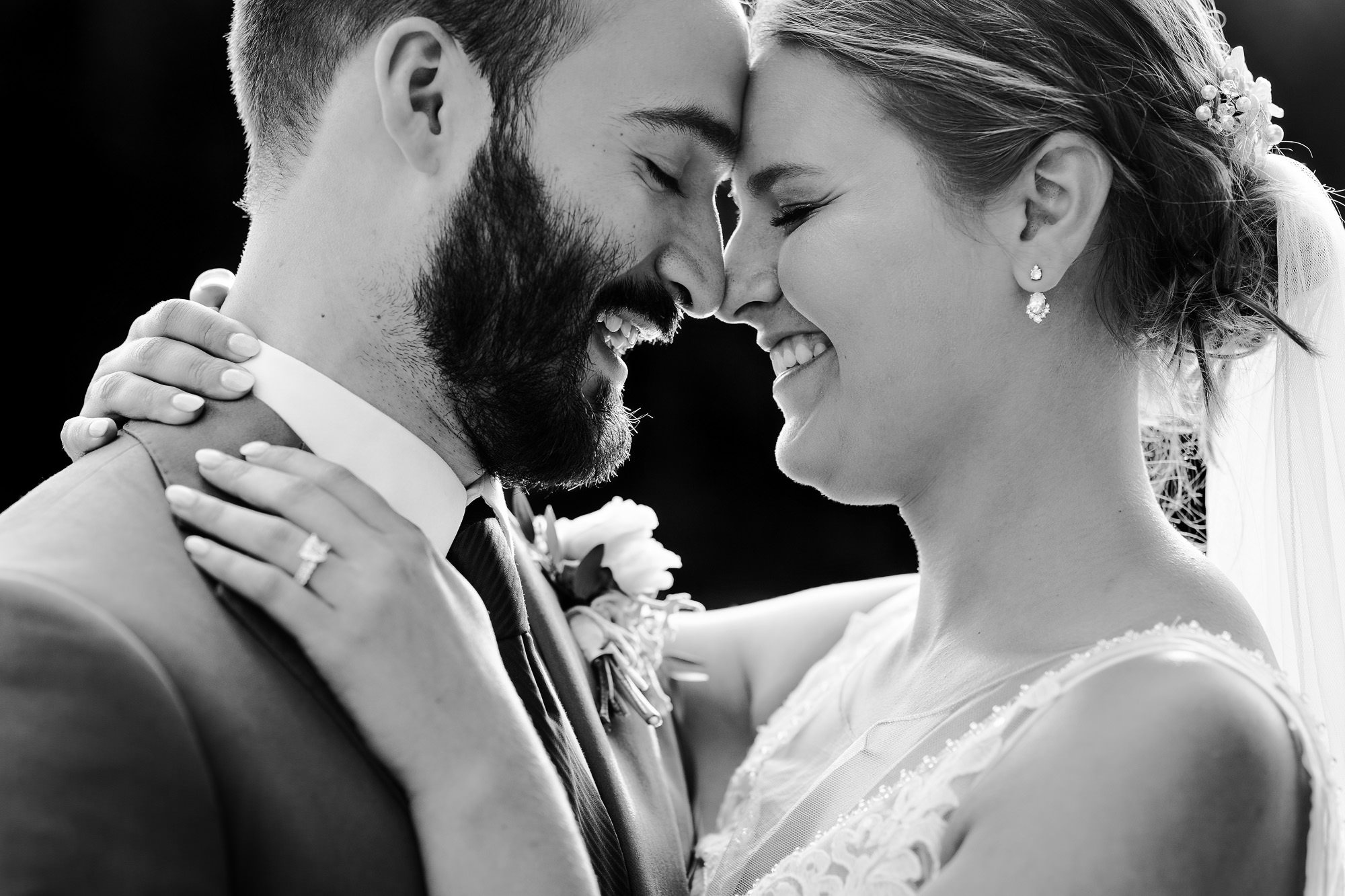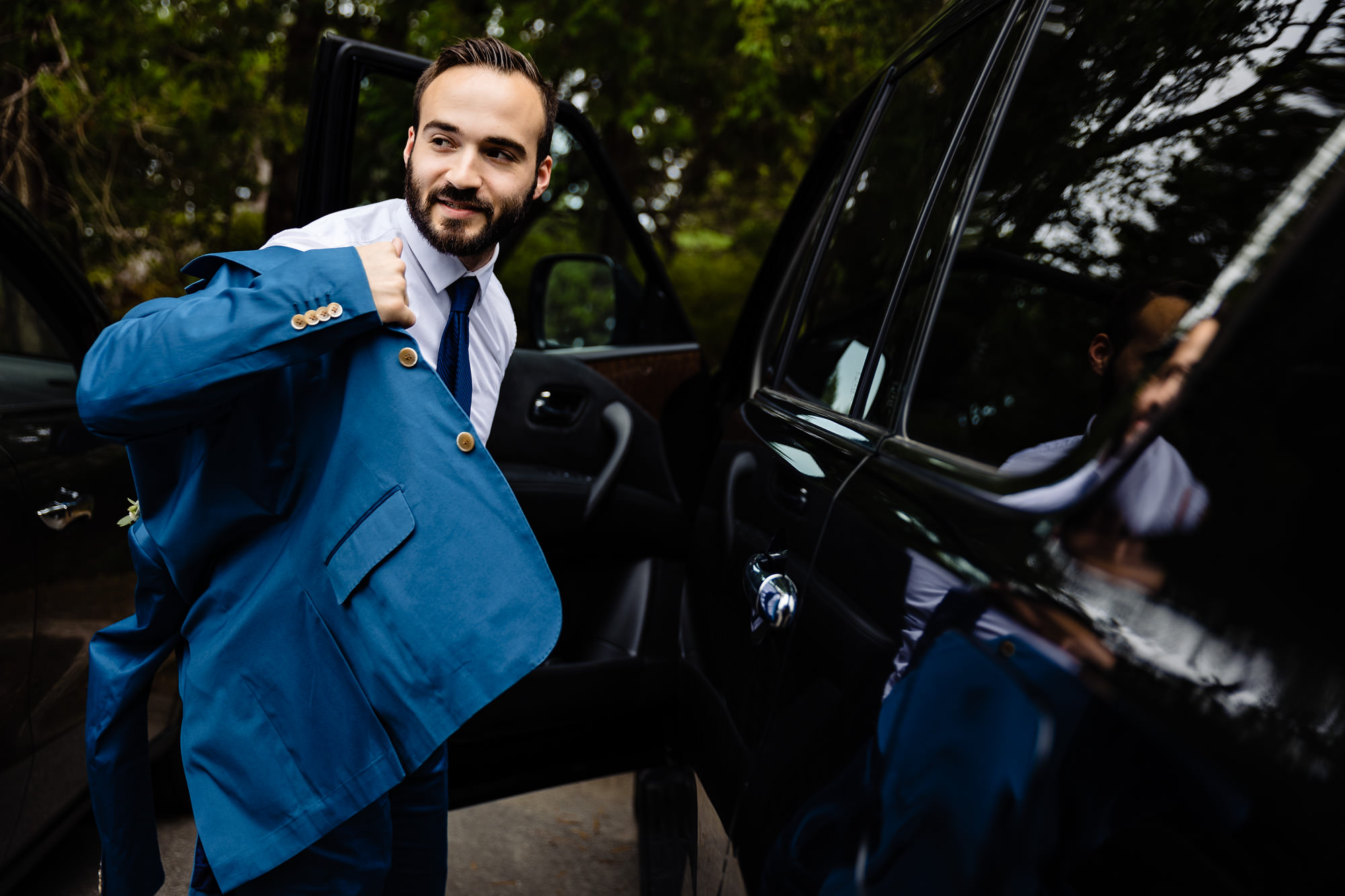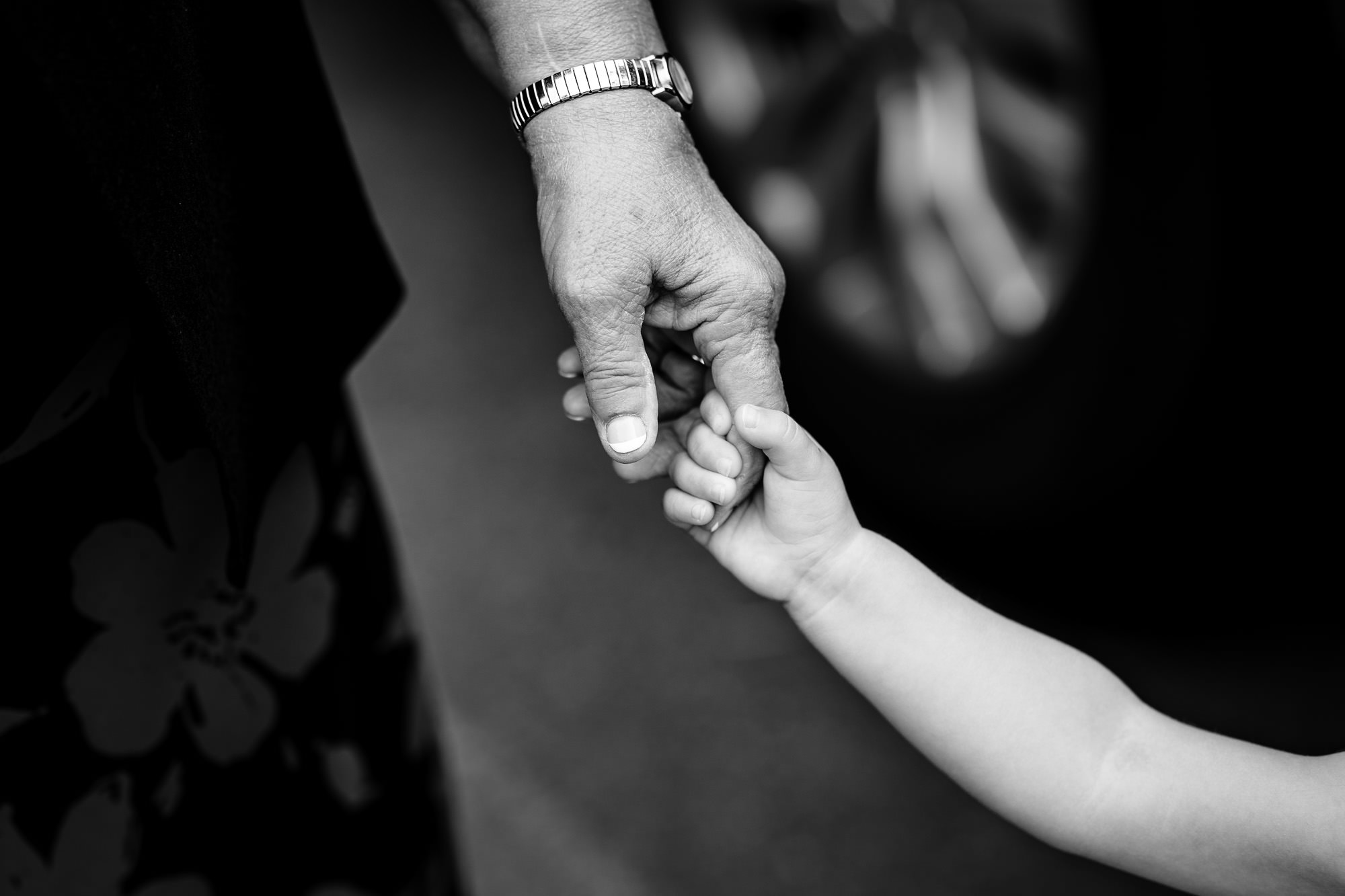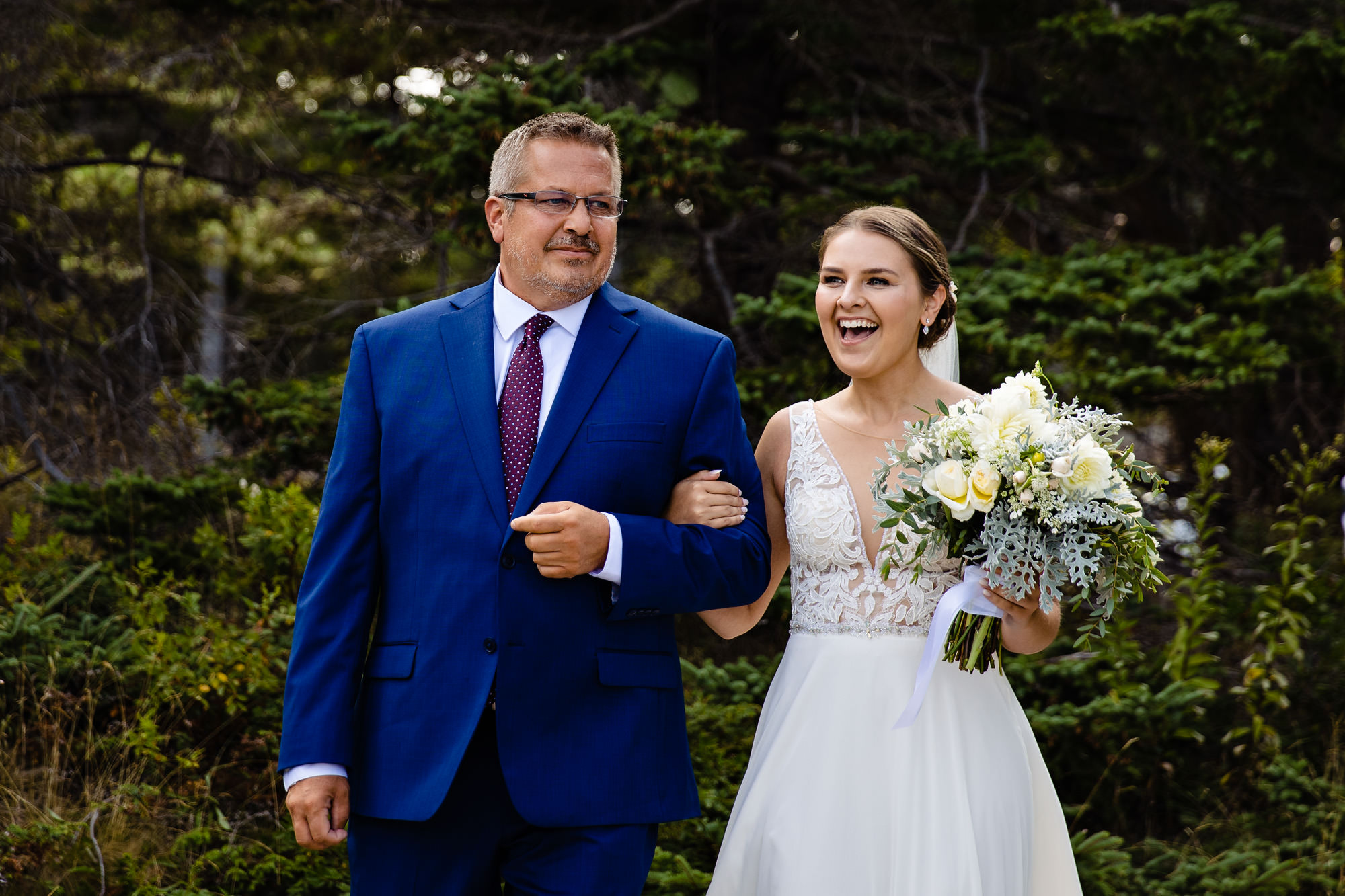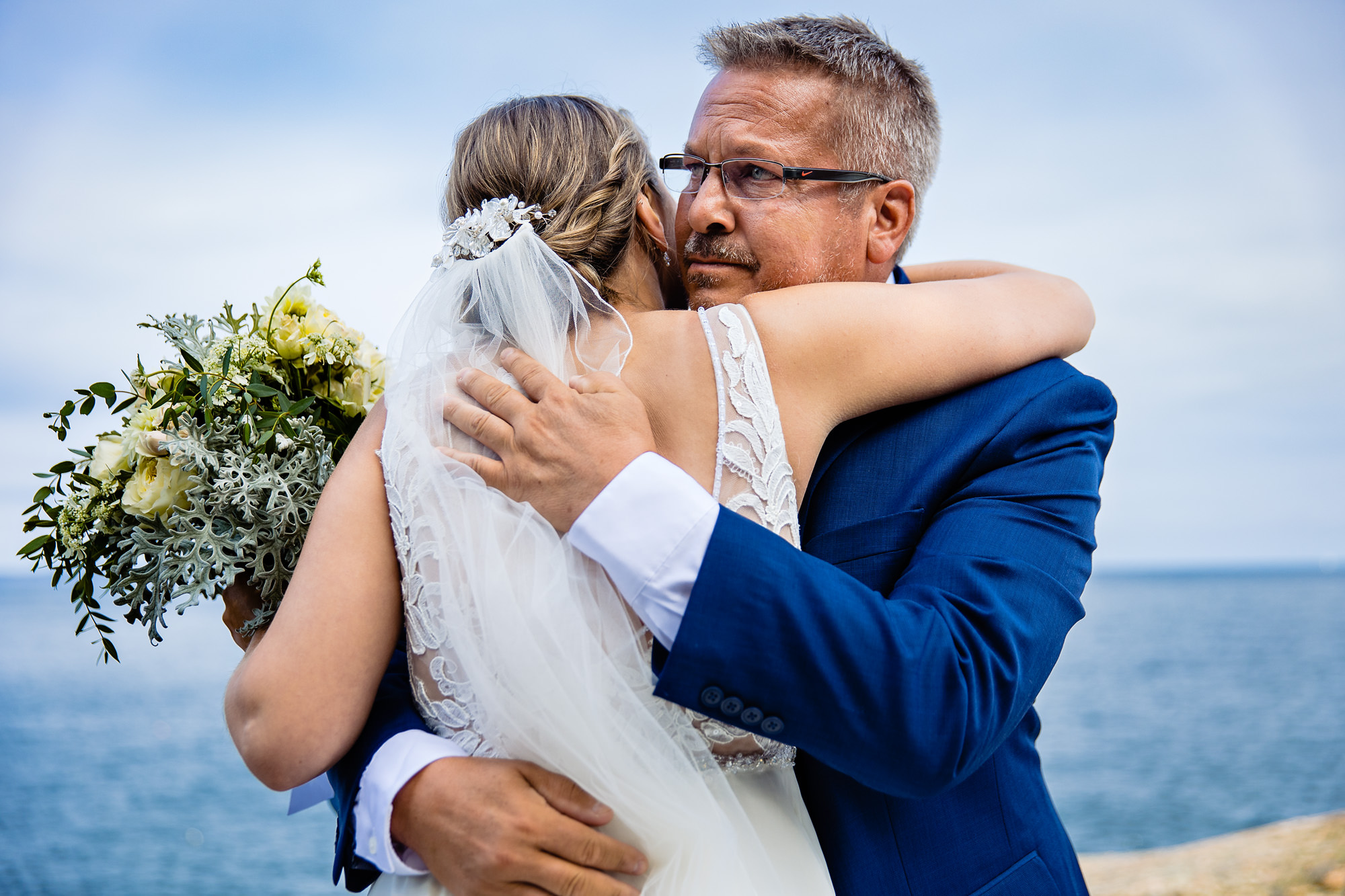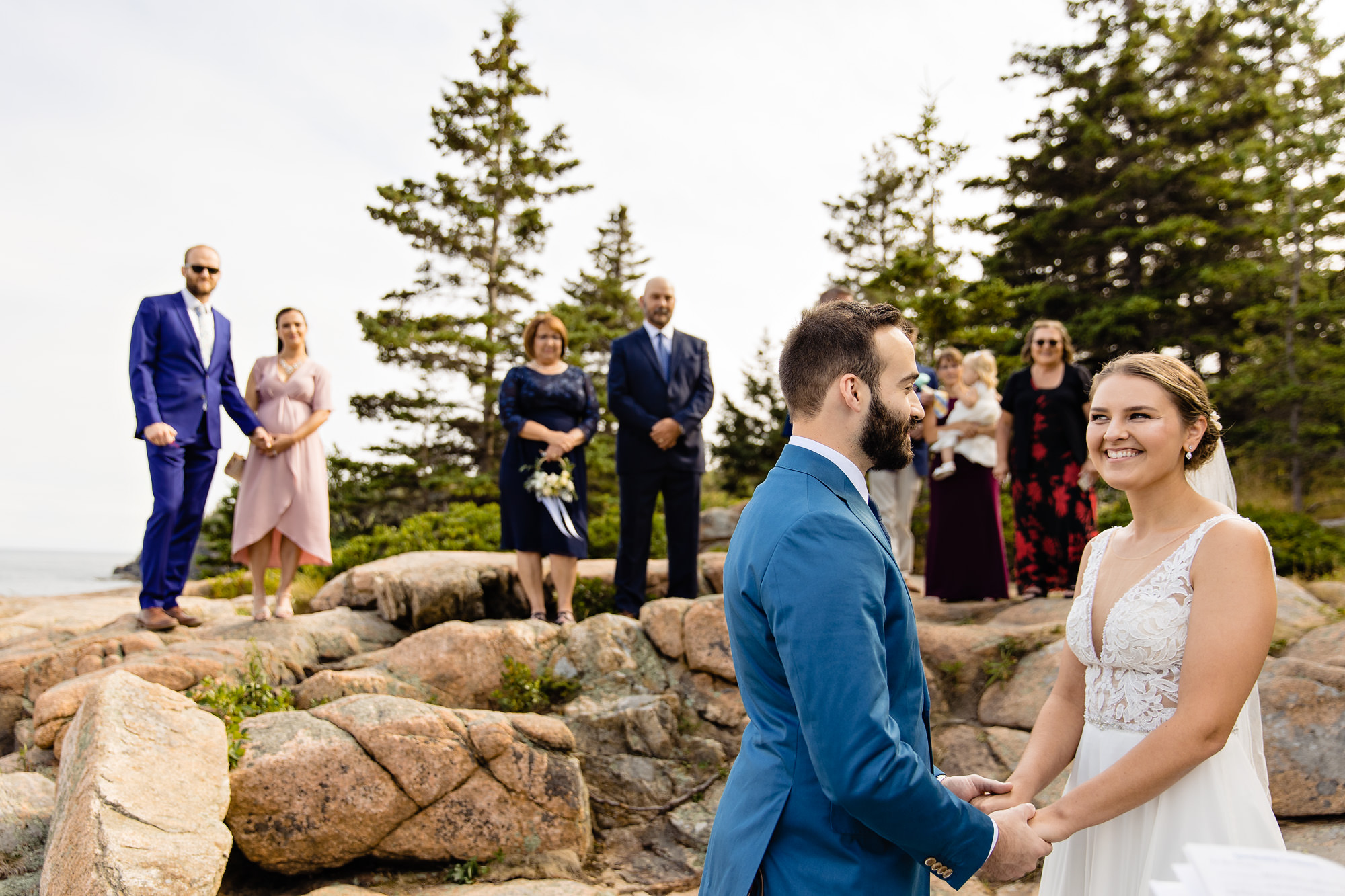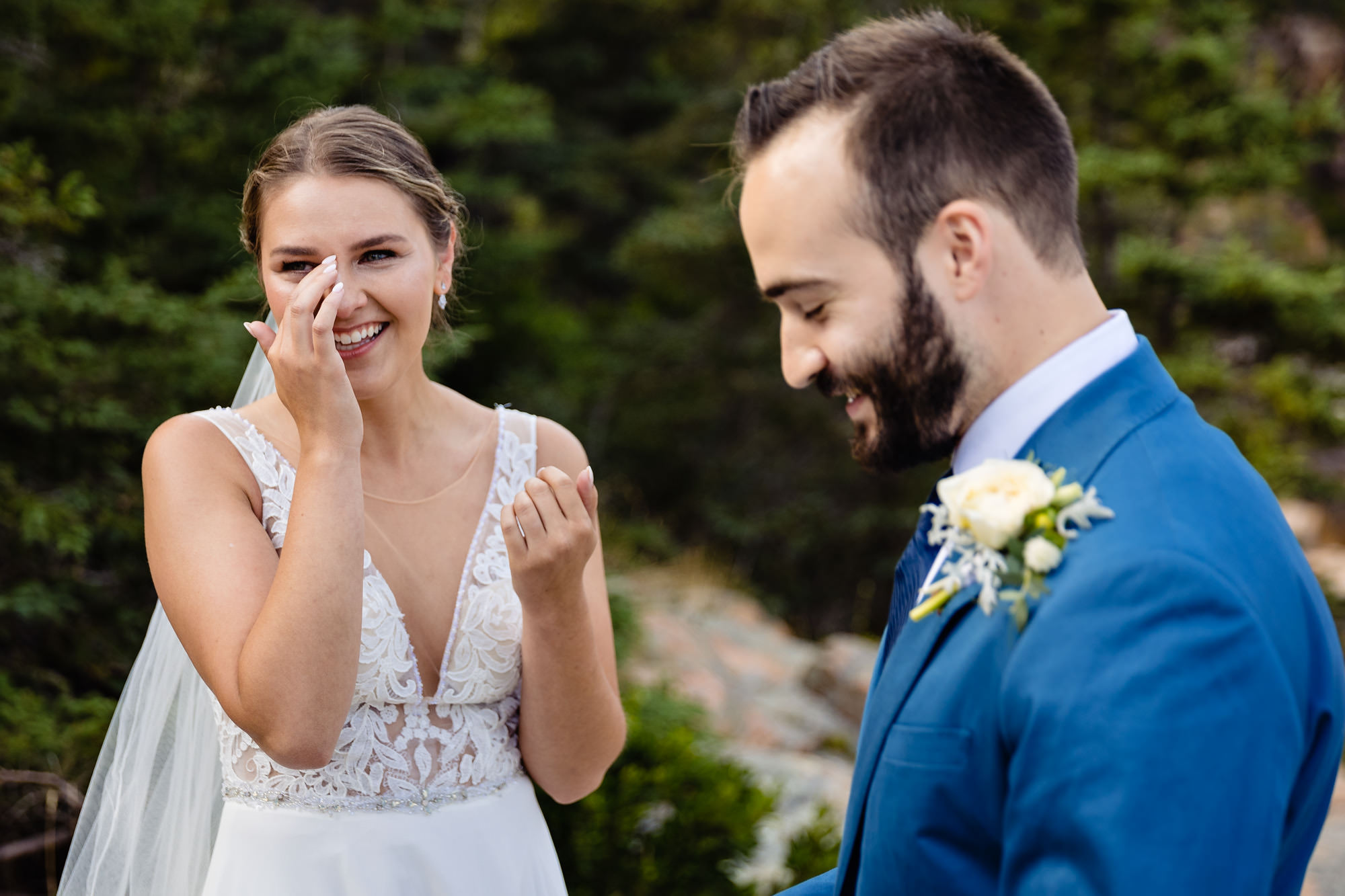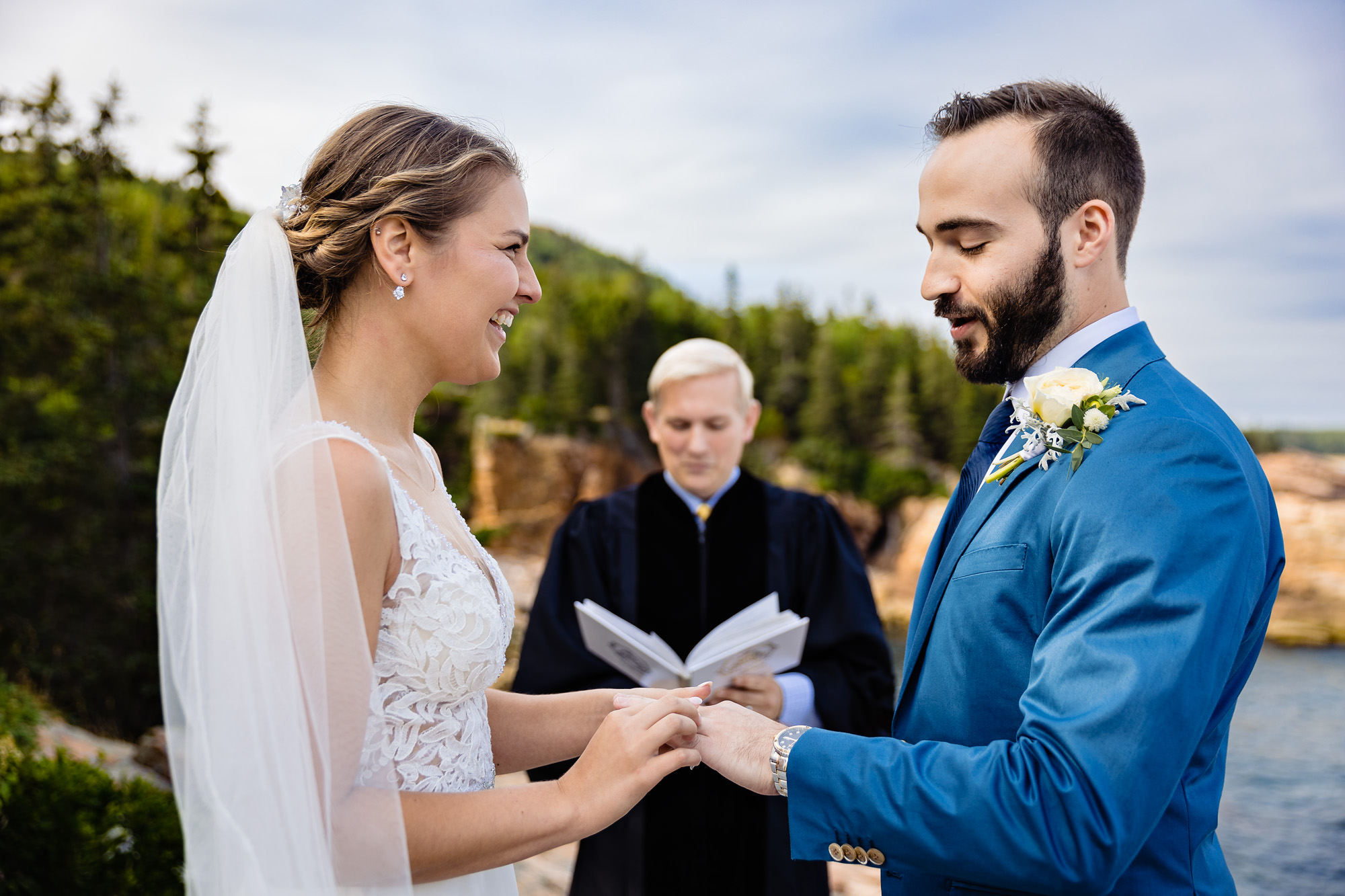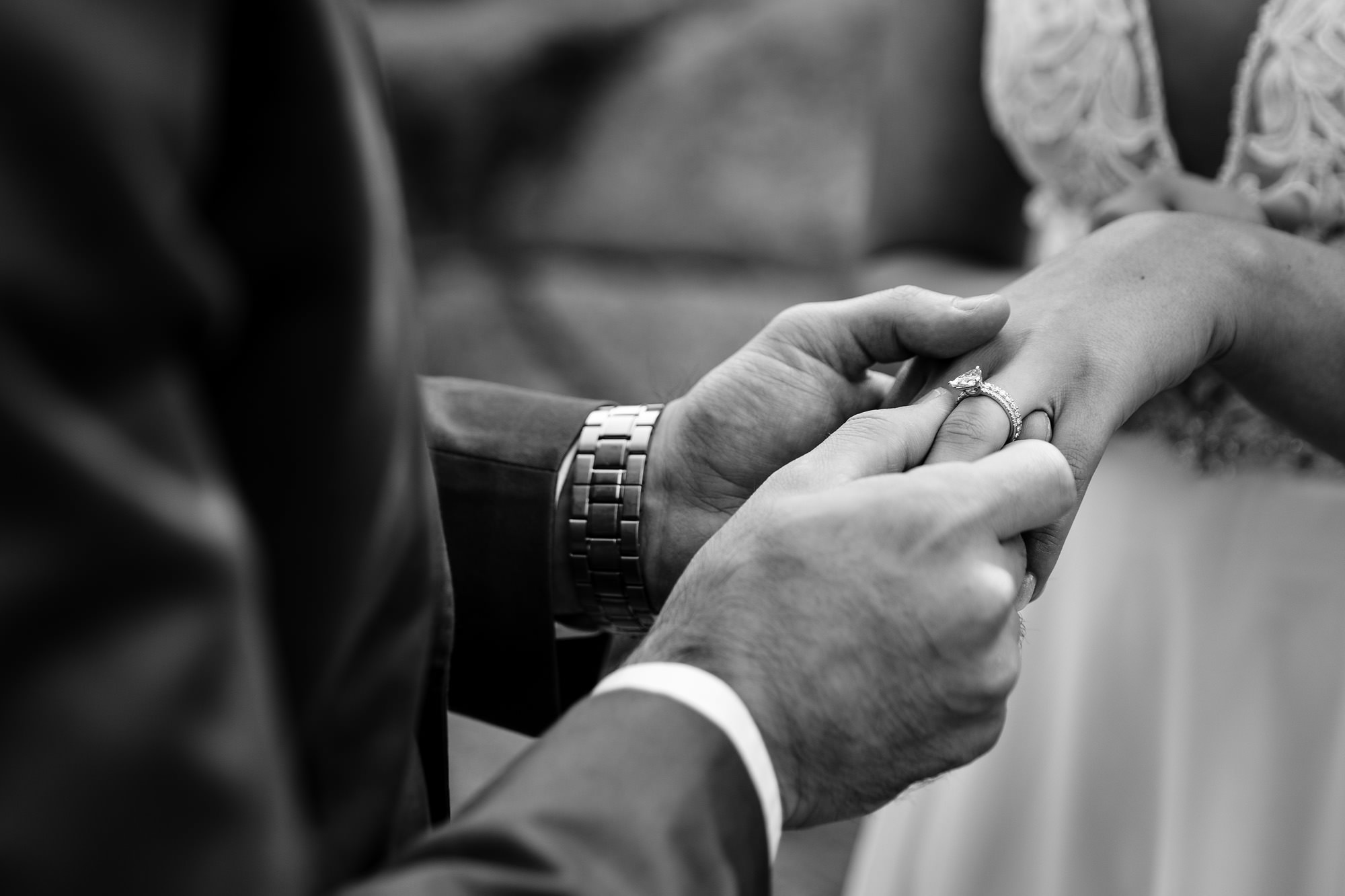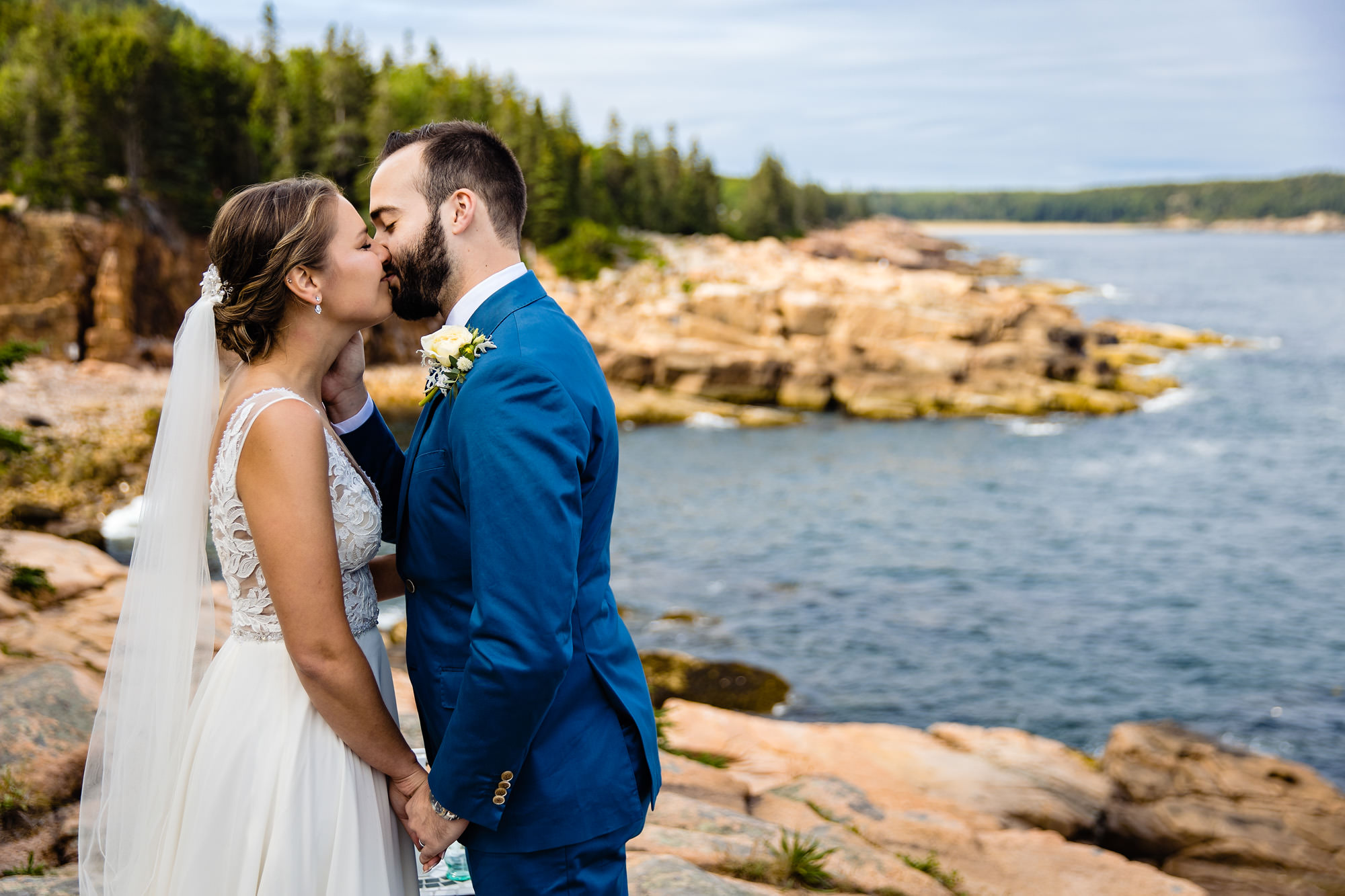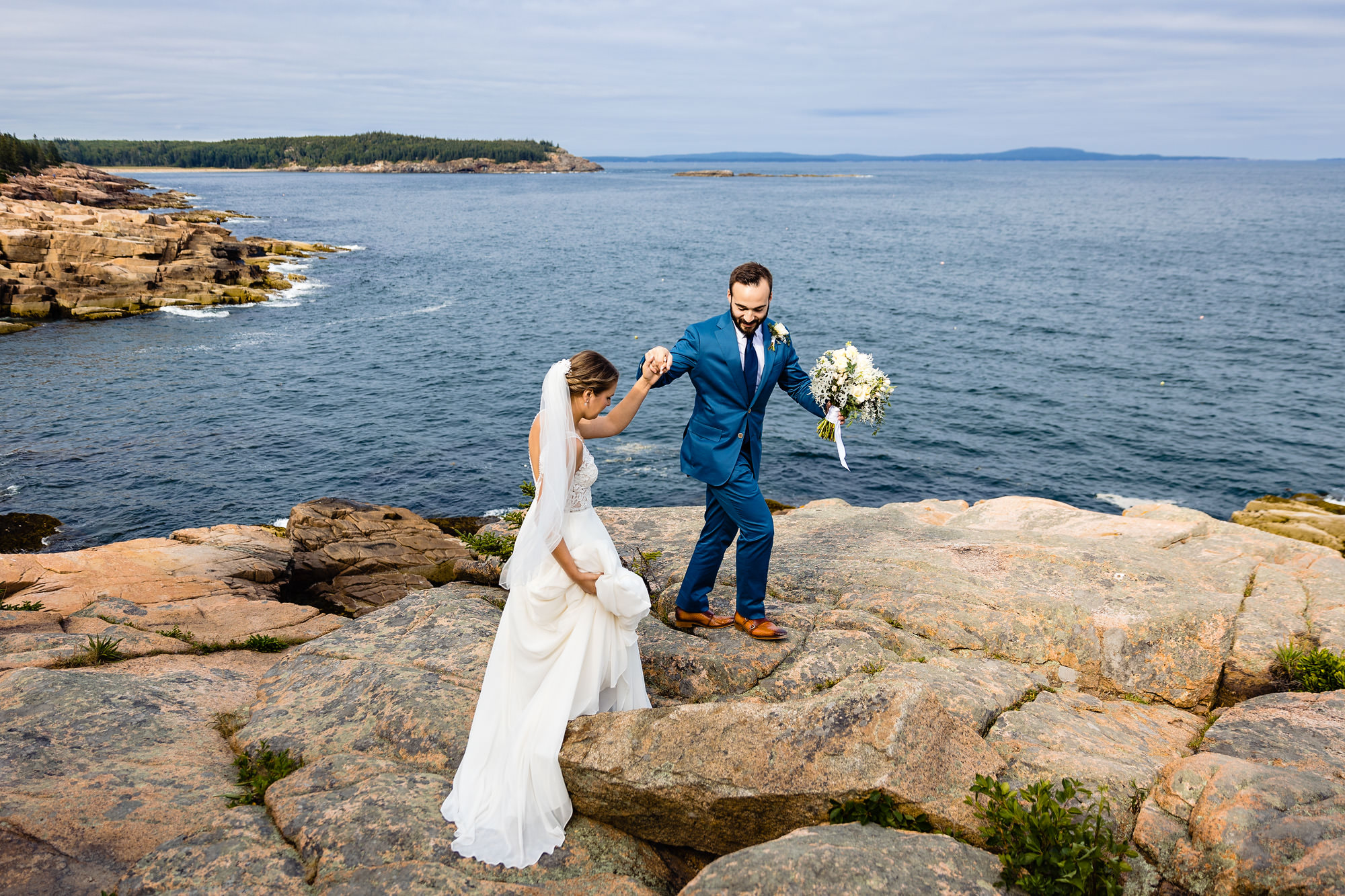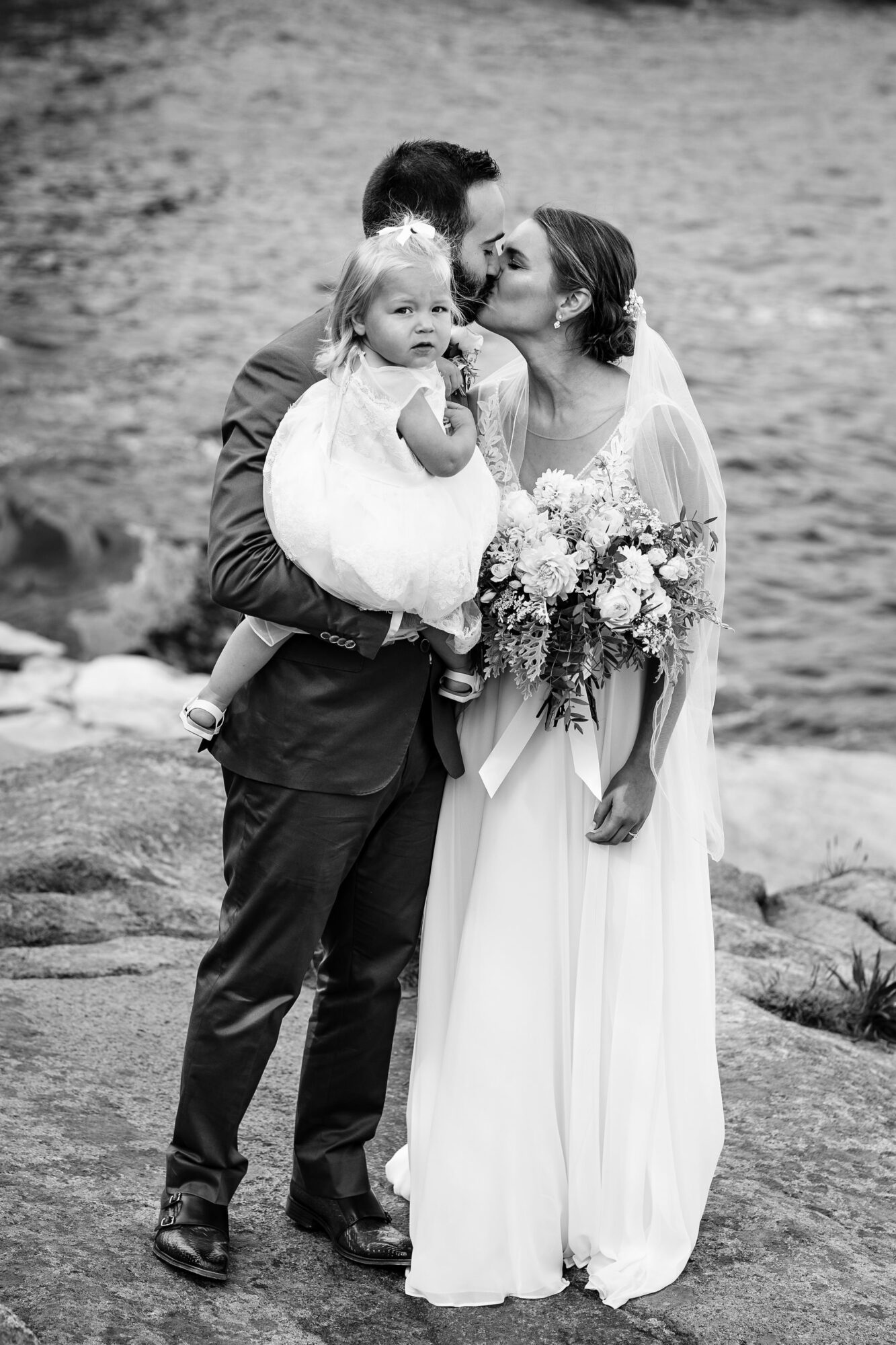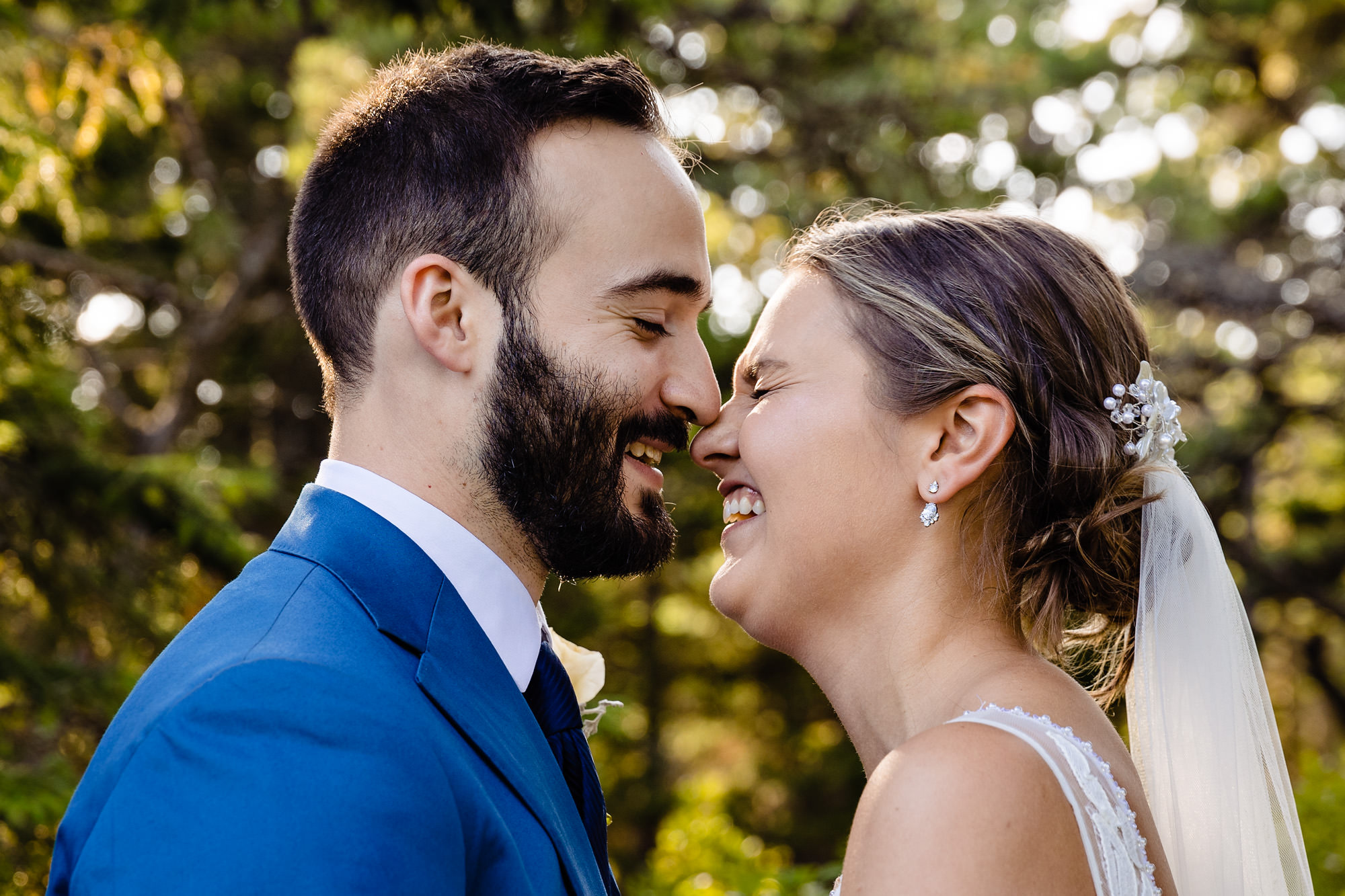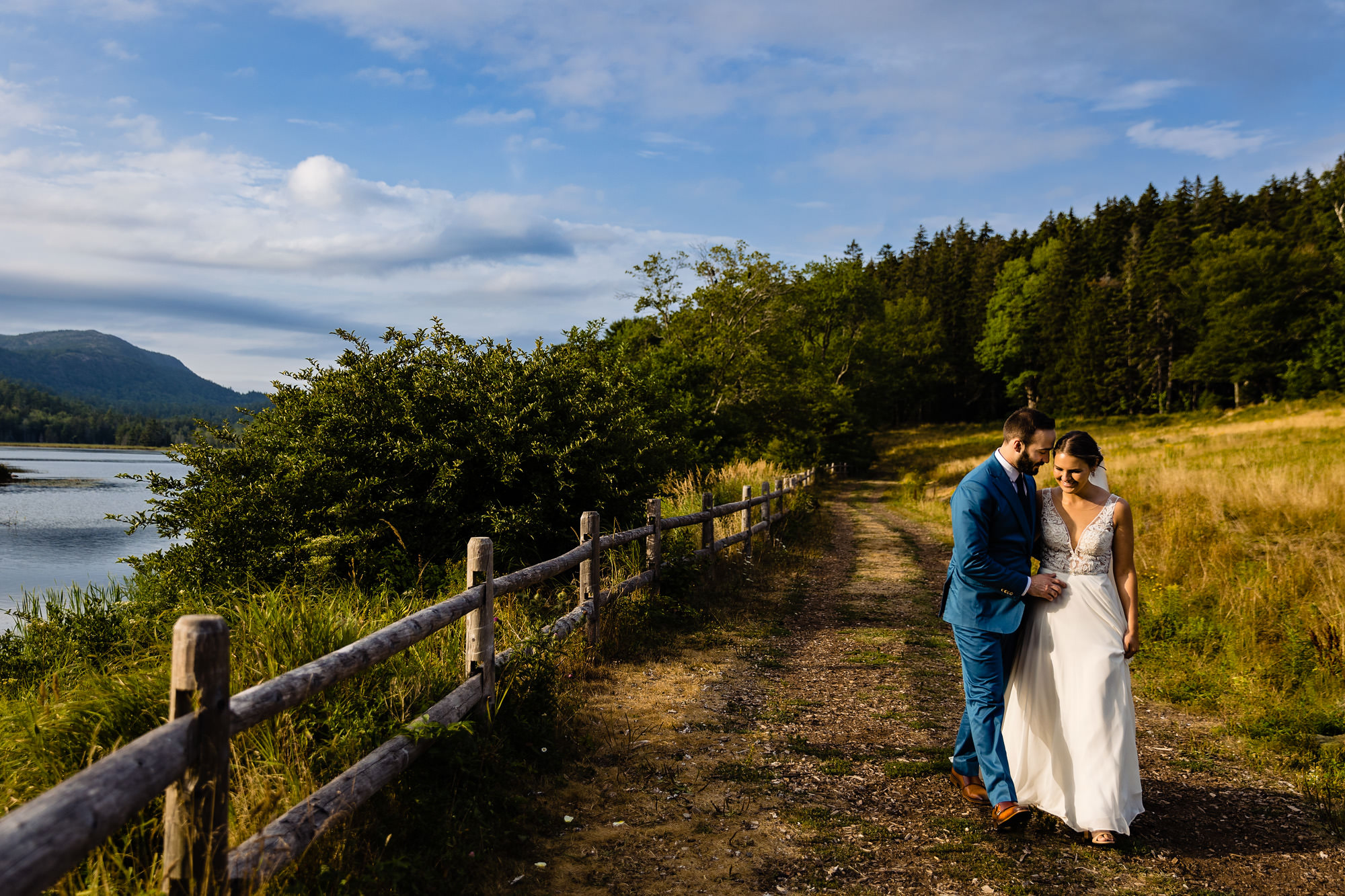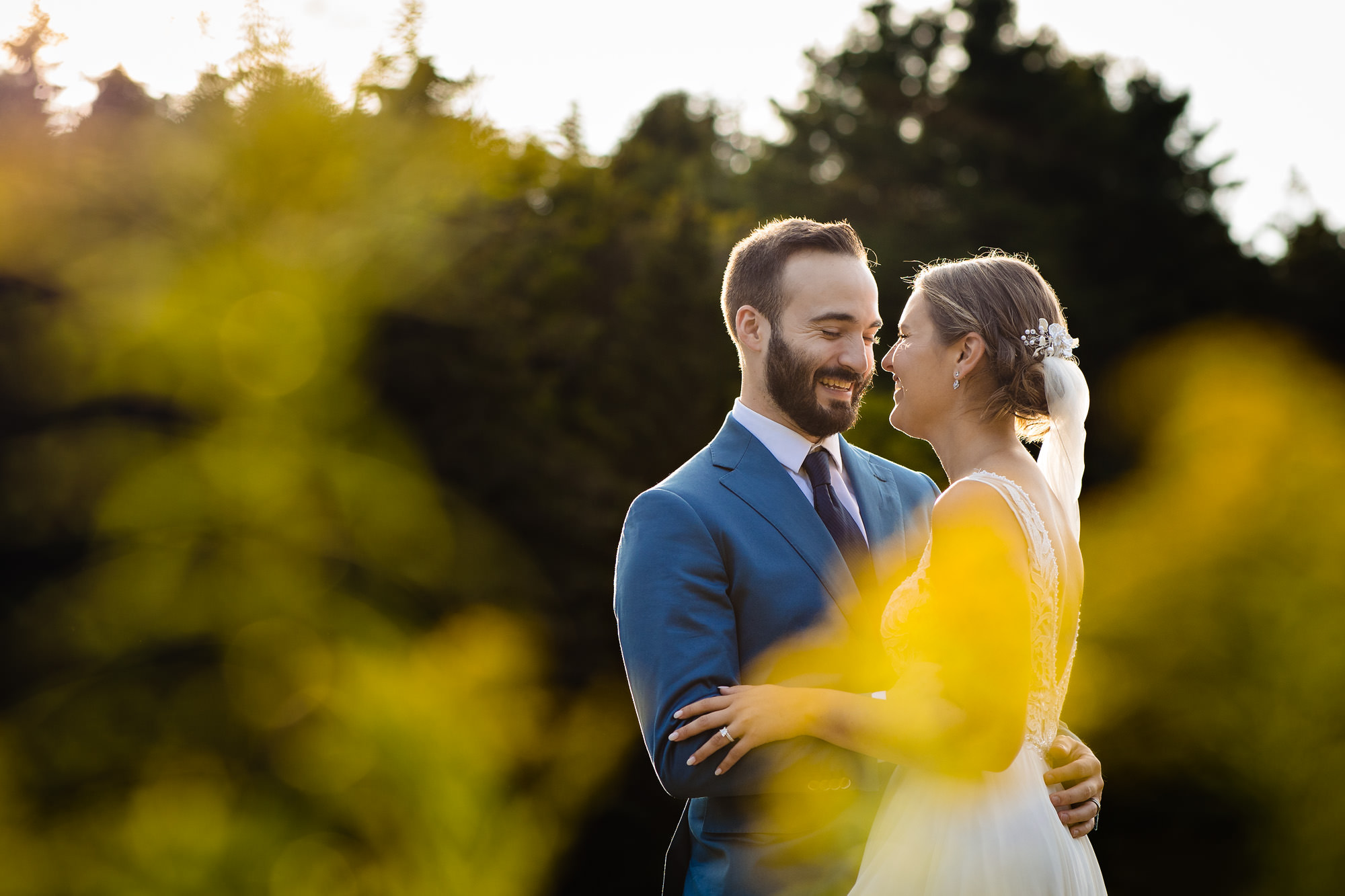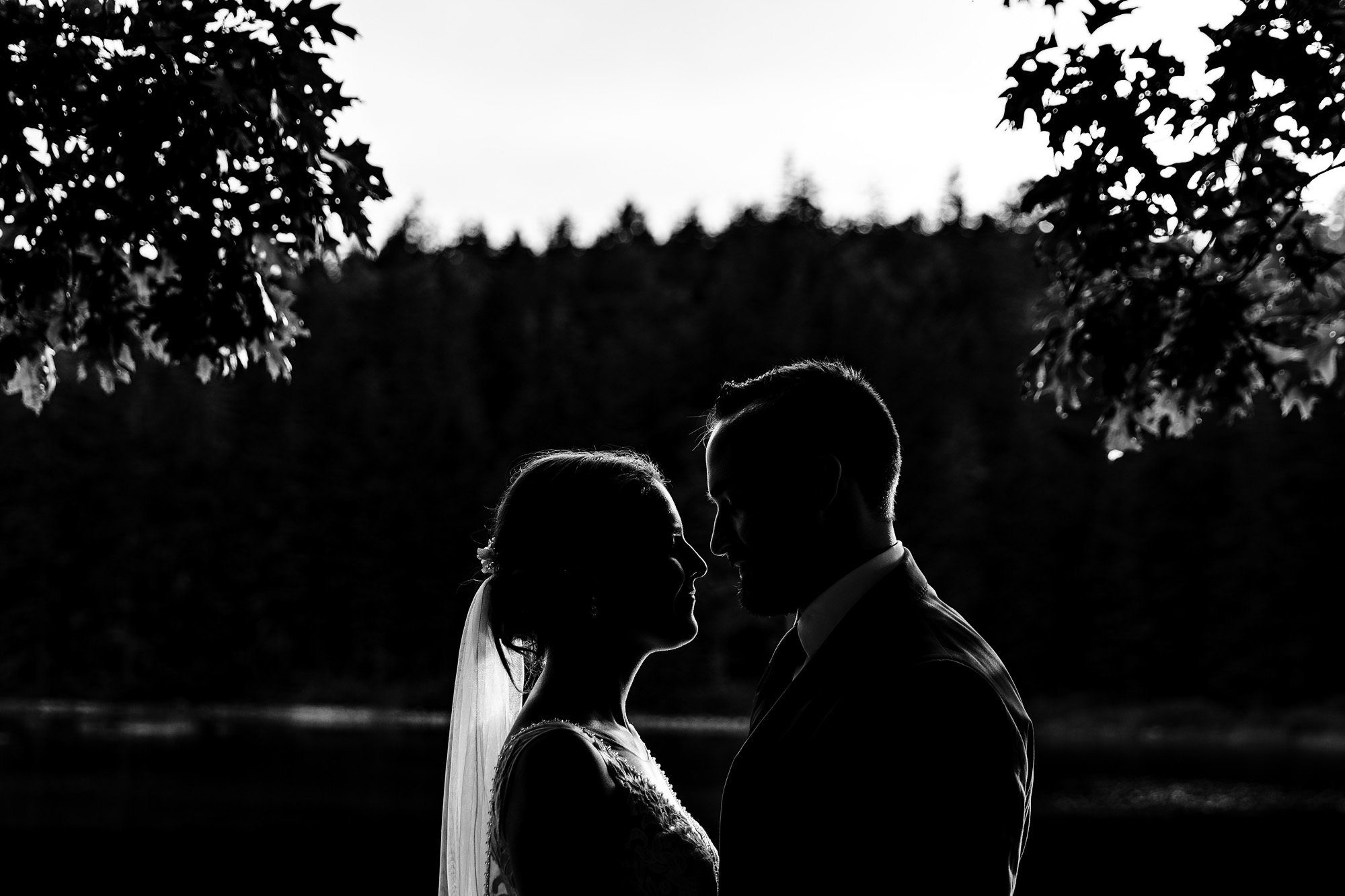 Vendors:
Photographer: Kate Crabtree
Dress: David's Bridal
Hair/makeup: The Glow Method
Florist: Floret
Officiant: Adam Babbitt, MDI Weddings