A couple of weeks ago I had the pleasure of wandering around Acadia National Park with Helen and Felix, who hail from New York City.  The pair will be getting married in New York City in November, but they didn't want the background of their wedding photos to be skyscrapers and cars.  So, the two of them, along with their wedding planner Shirley and makeup/hair guru/friend Claudia, booked a 3 hour session with me to visit a few locations and create some awesome portraits!
We started at a stretch of rocky coastline that I'm rather fond of– just look at that view!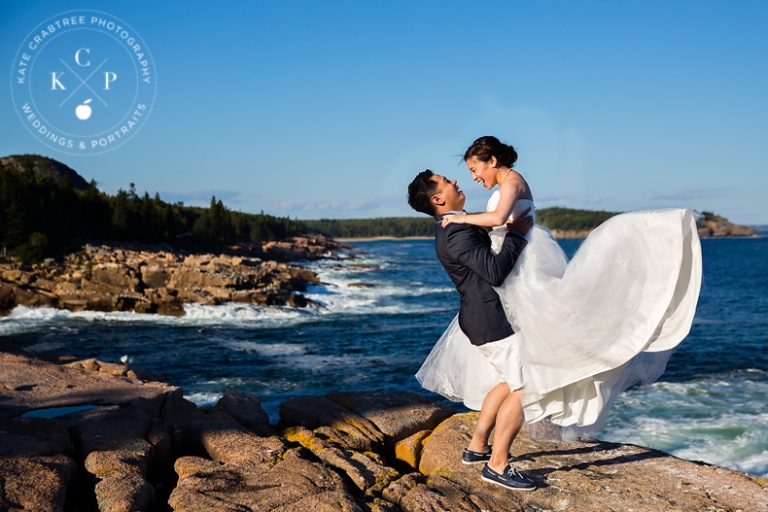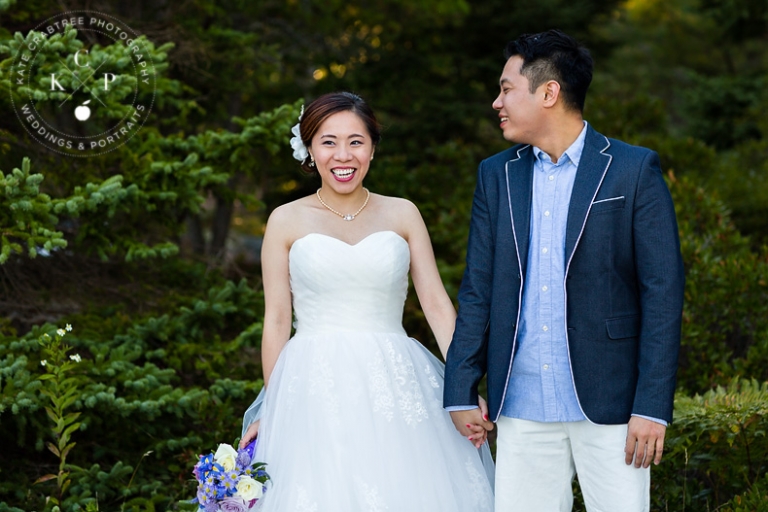 These two were so at ease in front of the camera.  Felix, who's a total goofball, kept things light and silly from the beginning and kept Helen laughing (and me as well!)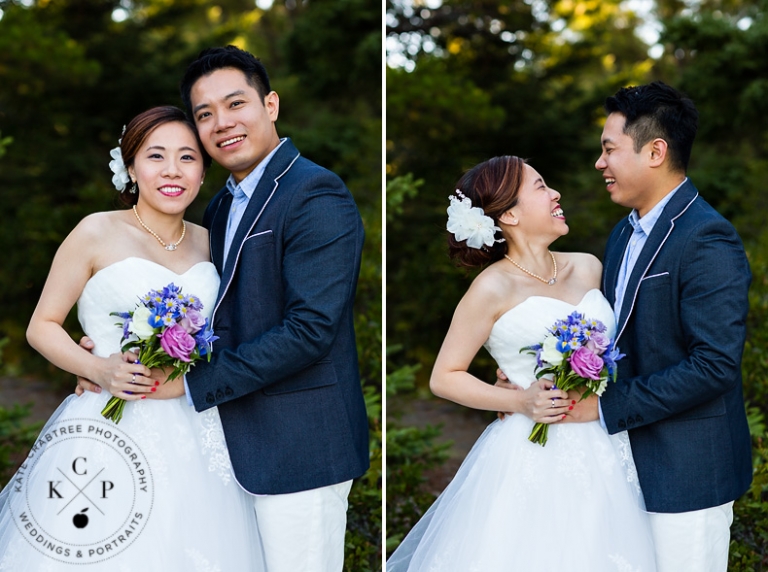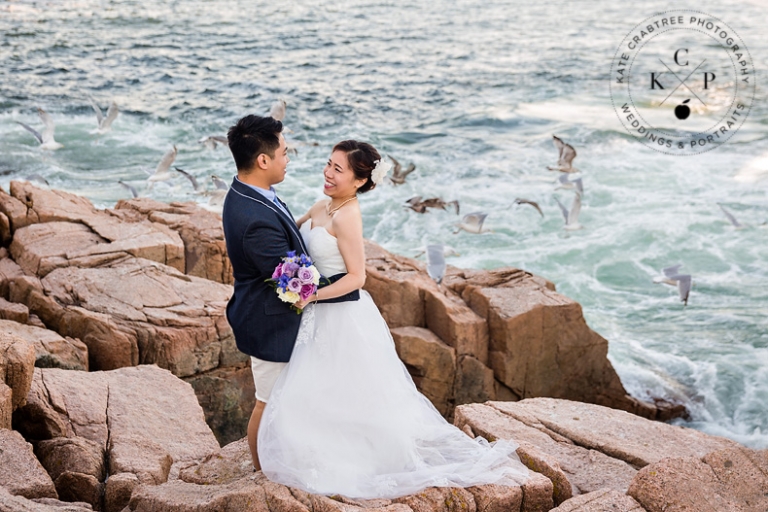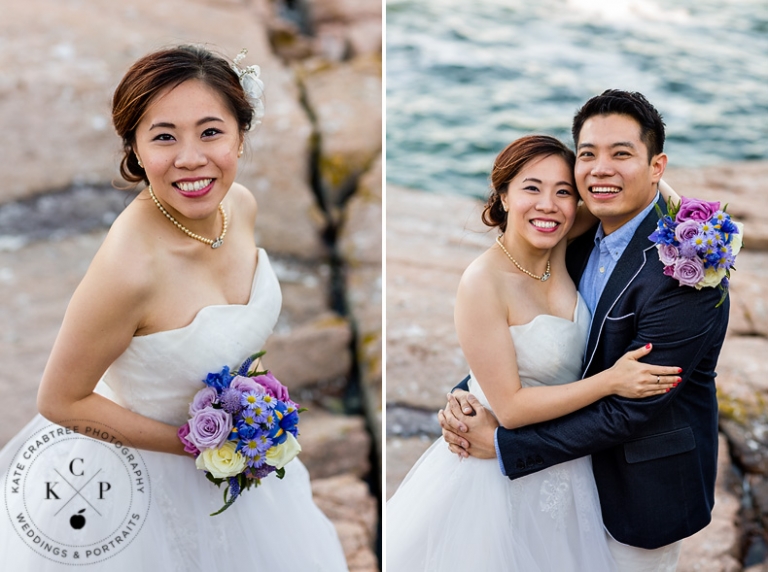 Next, we headed to Jordan Pond, where it was golden with sunlight.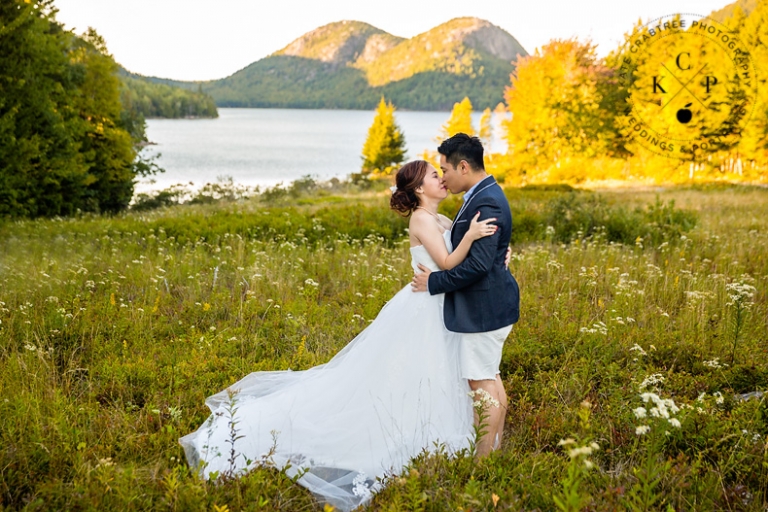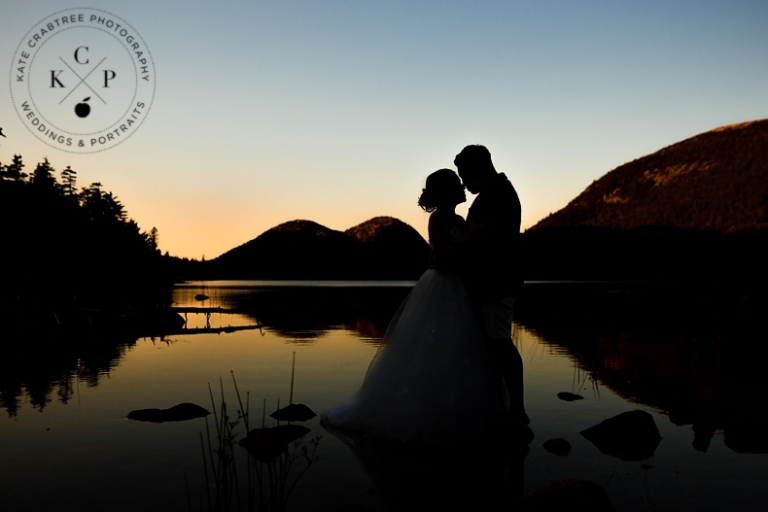 Yes, you're seeing things clearly here– Helen got into the water with her dress!  We had planned to try wading out to a cool branch, but it was a little too far out to reach.  We made sure Helen was safe whenever she was in the water, as wedding dresses can get heavy when they're filled with water!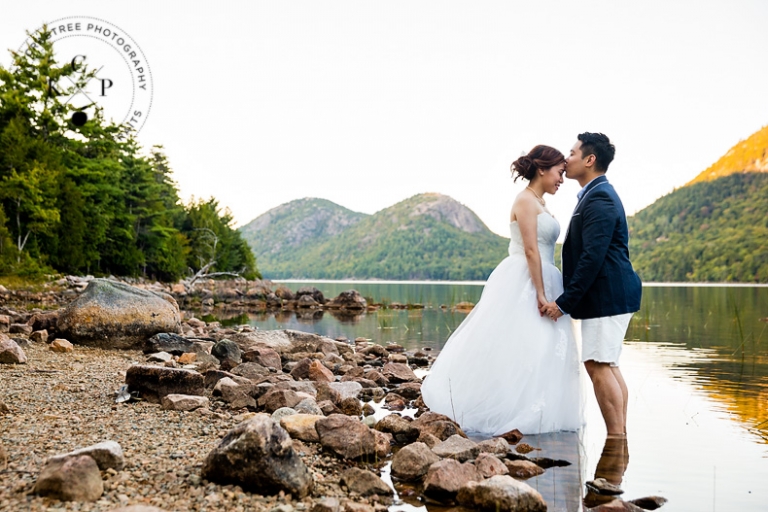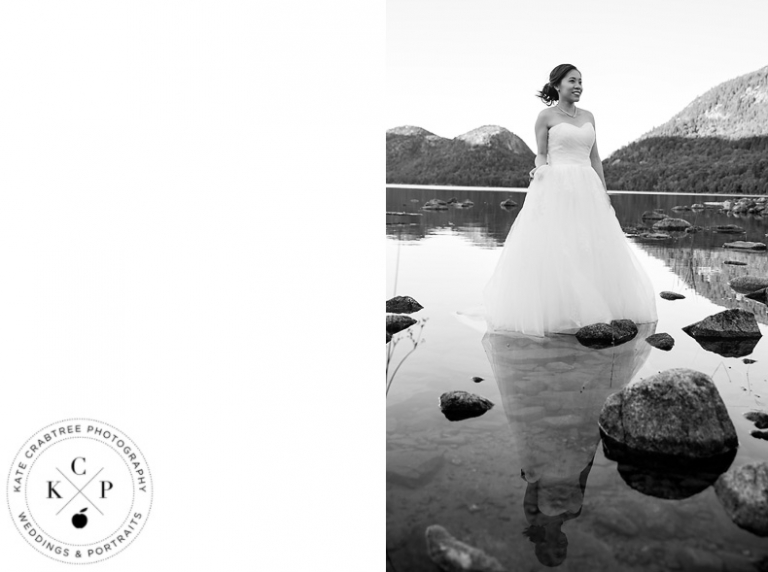 Helen's dress was made for spinning in!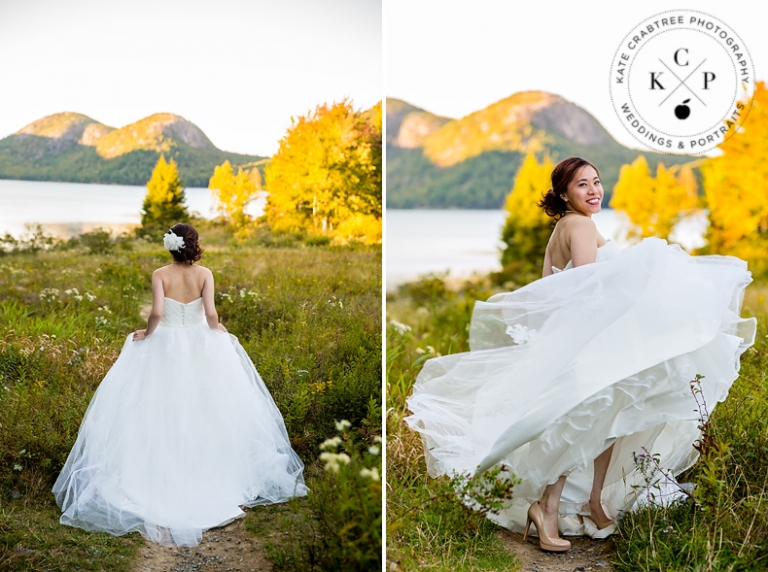 As we were preparing to leave, a few deer stopped by to say hi.. and they acted as perfect models.
We raced the sunset as we approached Cadillac Mountain, but we caught it just in time… the colors on Cadillac are so pretty at sunset/twilight!
What a day we had, Helen and Felix!  I bet your wedding is going to be so much fun, and I hope you and your guests enjoy the slideshow you create from these photos.  :)