I have a special love for North Haven, as one of my early weddings was captured on North Haven Island on an incredibly, delightfully foggy day.  Ashley, who had been at Susie and Gard's wedding, contacted me soon after she was engaged to lock me down as her photographer. How could I say no to a friend of Susie and Gard AND a North Haven Island?  I can't wait for their wedding at Turner Farm next year!
If I wasn't lucky enough… Ashley and her fiance, Rod, wanted their engagement session on North Haven as well, so they boated me over on a gorgeous, softly sunny day.   We spent part of our session at Ashley's family's summer home and part of it driving around the island at sunset.  I'll share more as we go through the images.  Seriously, what a sunset, right?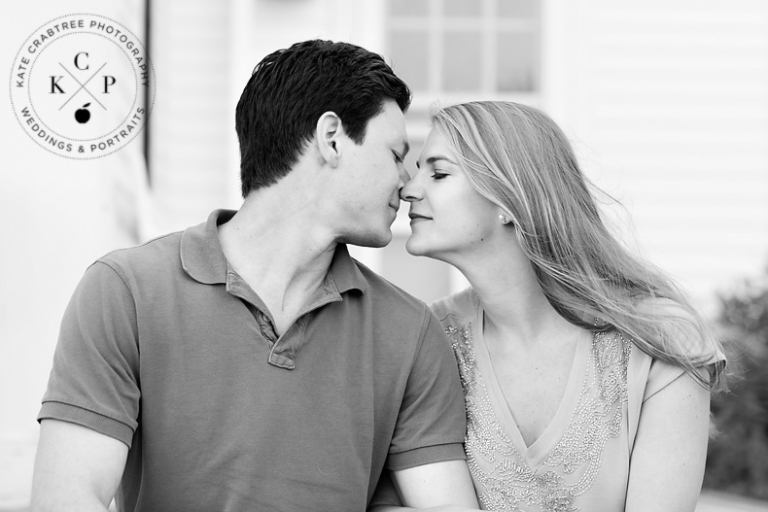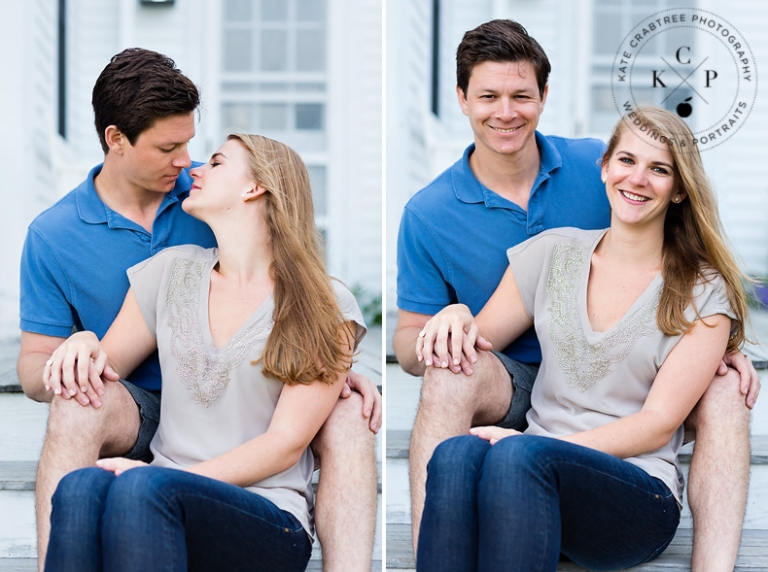 Ashley and Rod live in New York city, but take as much time in the summer as they can to relax with family on North Haven.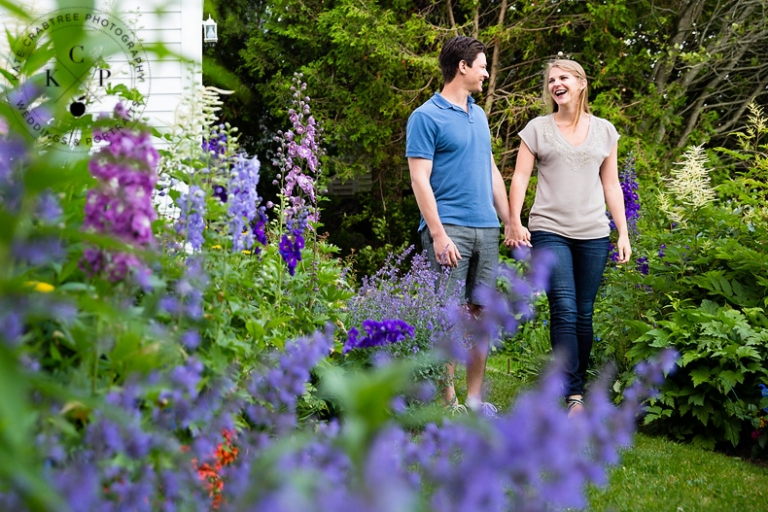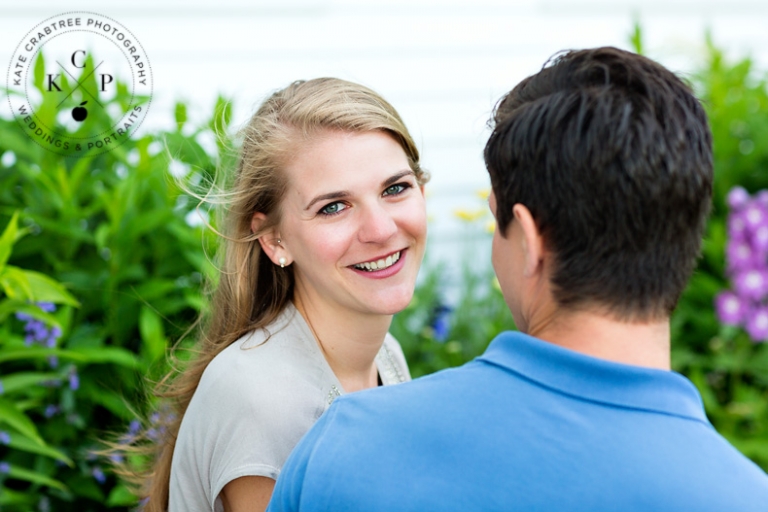 Olive and Popeye, Ashley and Rod's two furbabies, joined them for a part of their session.  We were going to incorporate them a bit later into the session, but then Popeye escaped through the window in order to join his parents, which resulted in the laughter on the left.  Being a fan of Maltese pups, I may have cuddled Olive as much as humanly possible.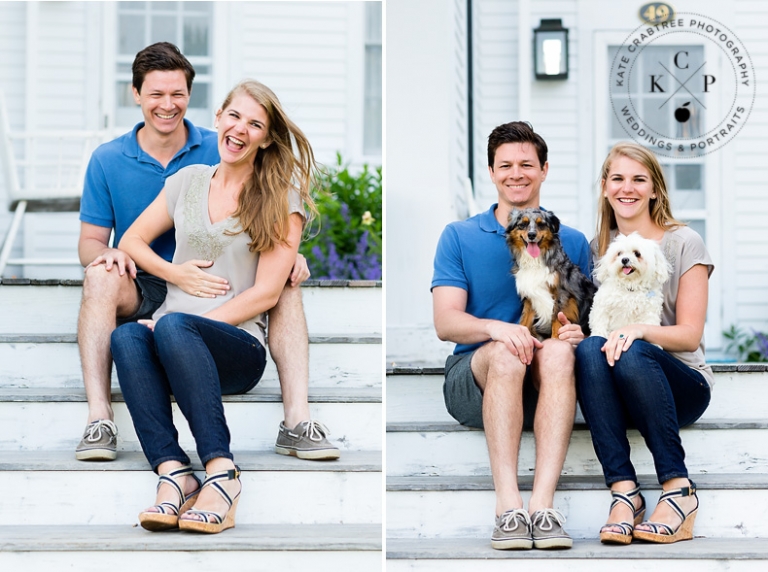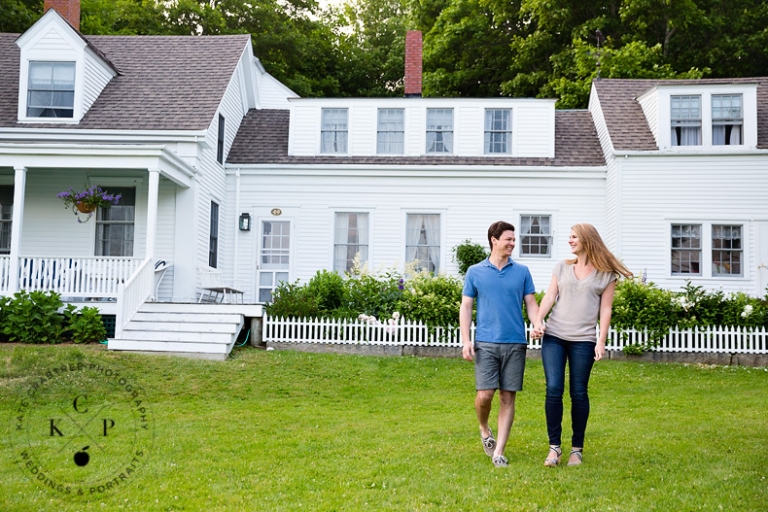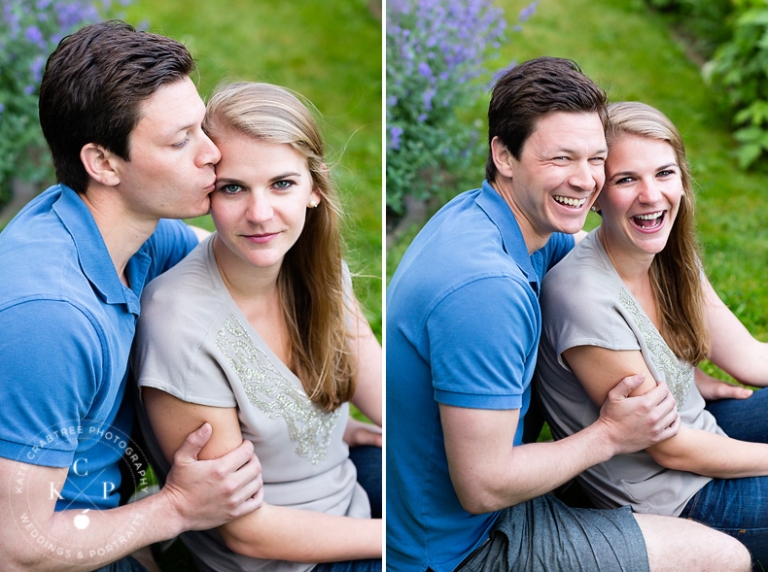 Olive was a really good poser, but Popeye clearly thought that was a little too dull, except for the one tiny moment where I got him to look right up at me.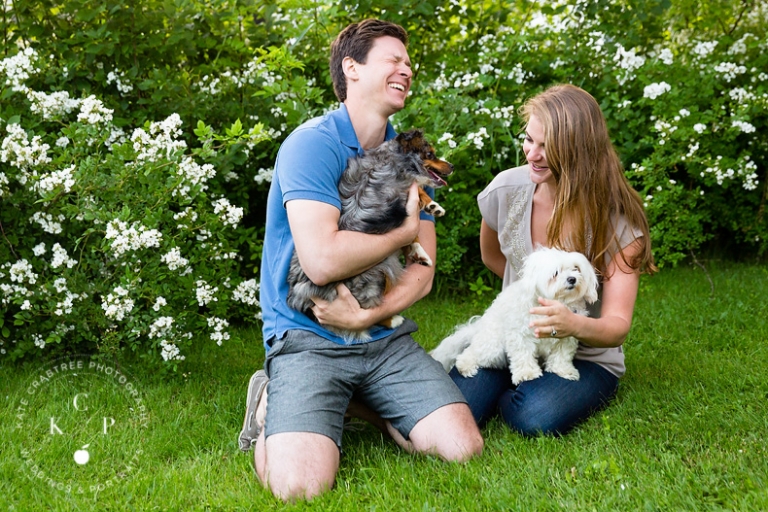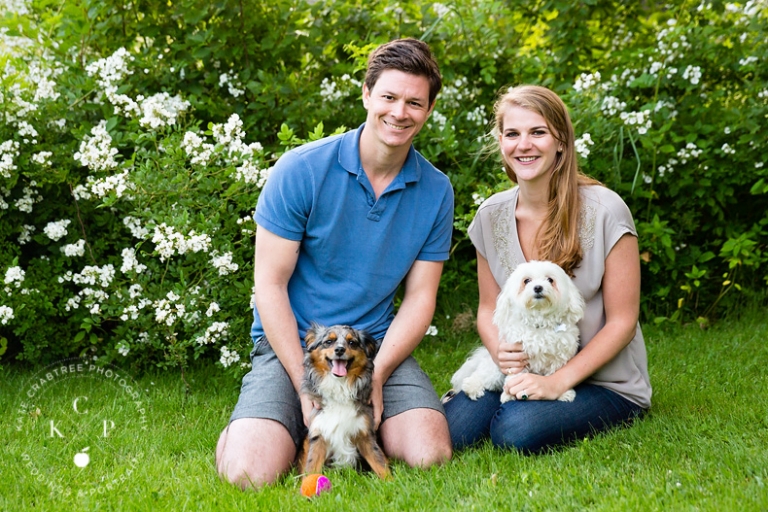 We had hamburgers for dinner, thanks to Ashley's dad (they were delicious– thank you!), and we headed out in search of a sunset.  We stopped at Tartank Beach, where the sunset was pastel shades.  But by the time we drove to a nearby dock, the sky had turned dramatically bright, as seen by the photo on the top of this post.  It was hard to not be excited by how amazing the sunset was!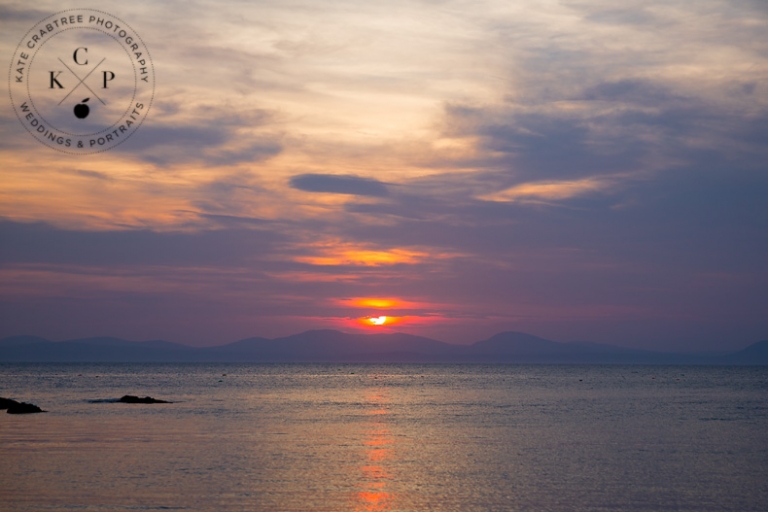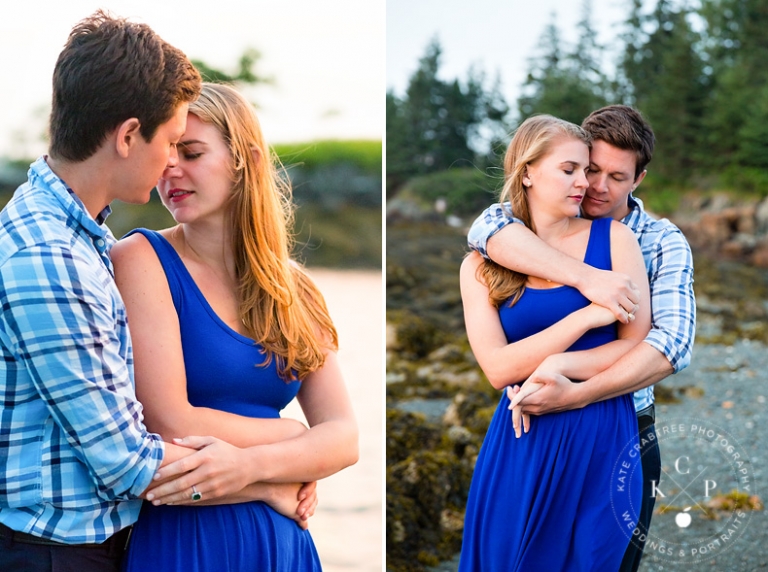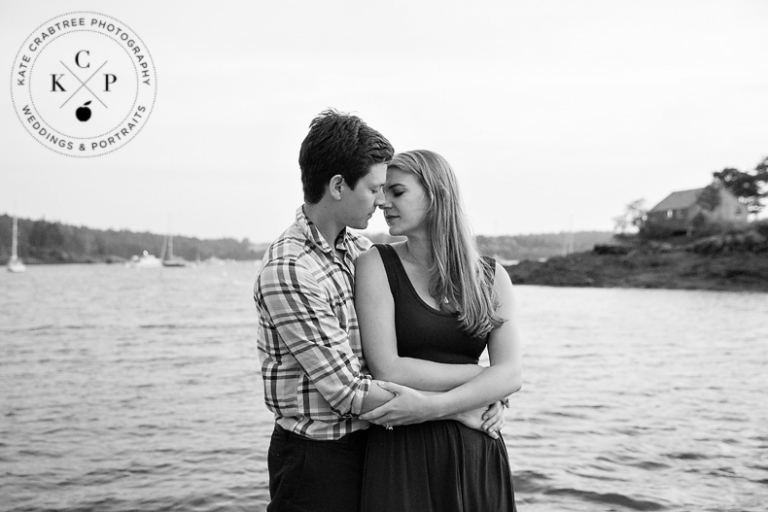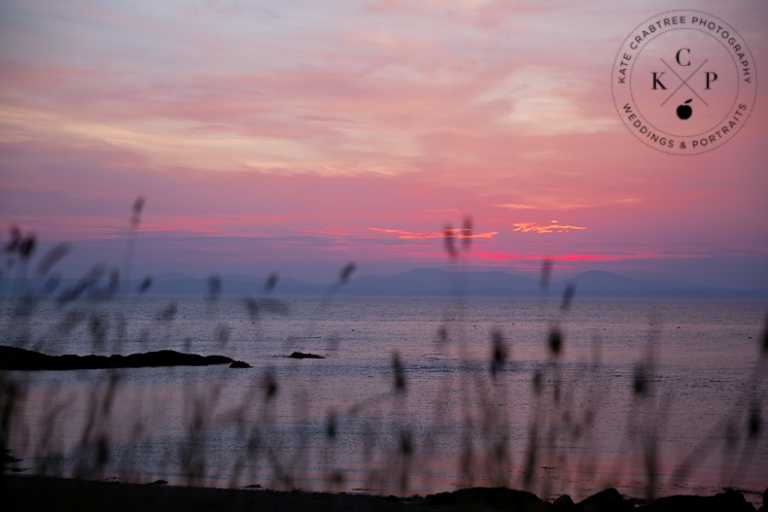 Thanks for the adventure, Ashley, Rod, Olive and Popeye!  See you four next year!