It was supposed to rain, but Matthew was determined to ask Natasha to marry him on North Bubble in Acadia National Park that very day, so, as I like to think of it, his love for her cleared the clouds and brought some soft light for his proposal! ;)  I had been in contact with Matthew for a week, helping him come up with a location and plan so that he would be able to remember how beautiful the moment when she said yes was.  We sent several long emails and diagrams (yes, diagrams– Matthew is an architect, so his diagrams were much prettier and complex than mine, drawn awkwardly in Paint!) back and forth, so that by Friday we were both ready to go!
I'll share more of the story throughout the post.  It's a good one.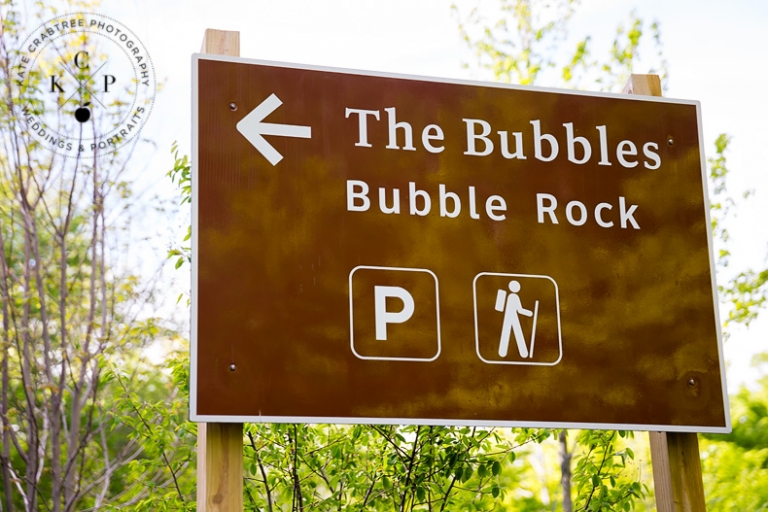 I followed Matthew and Natasha partially up the mountain.  I was joined by Tammie, who hopefully made me look less stalker-y and more "I'm going on a hike with my mom and taking a few random photos as I go up!"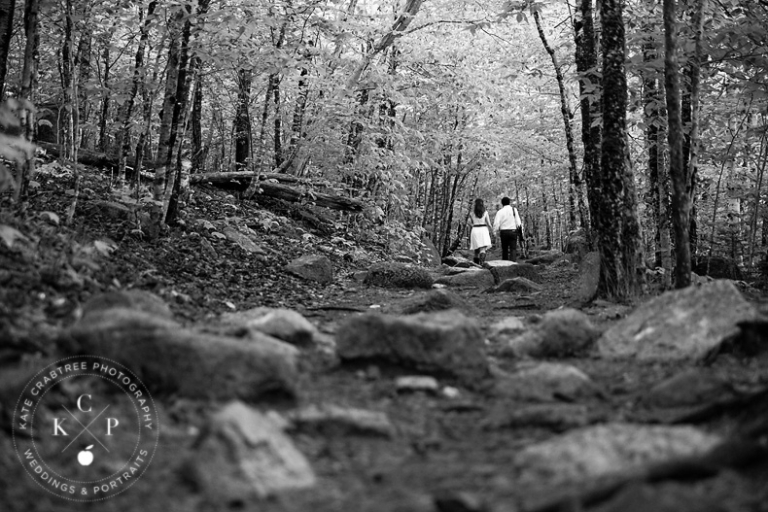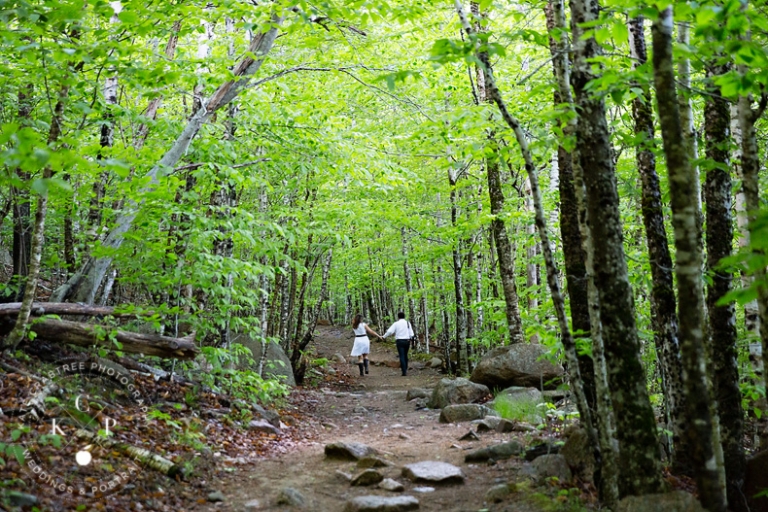 The view was pretty incredible, and the rainclouds were long gone.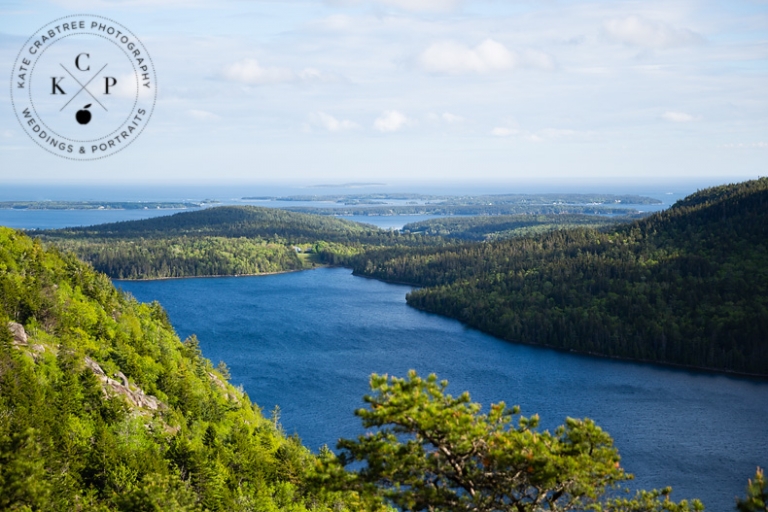 I went up to Natasha and Matthew and asked if they wanted me to take a photo of them with their camera.  They went down to the spot Matthew and I had planned for, and we took a few photos.  I then asked if I could take a photo with my own camera, and said I'd email it to them later.  They happily said yes.  Please note Matthew's hand in his pocket– he's getting ready!
To say Natasha was happy was an understatement.  She was pretty thrilled.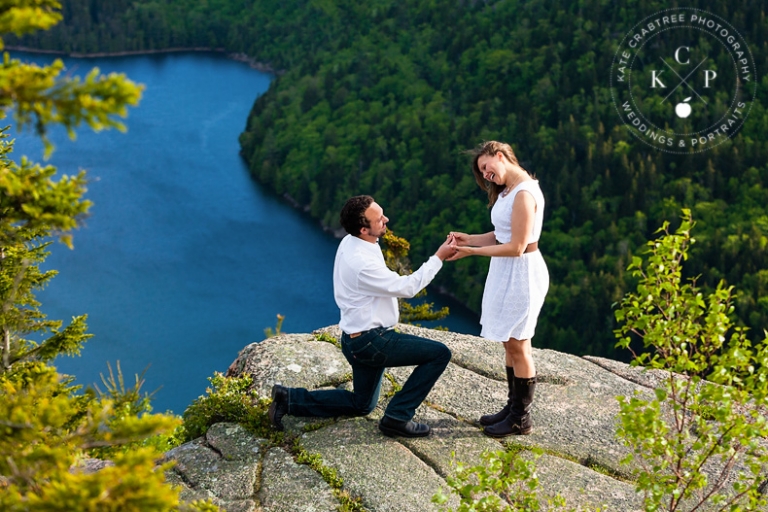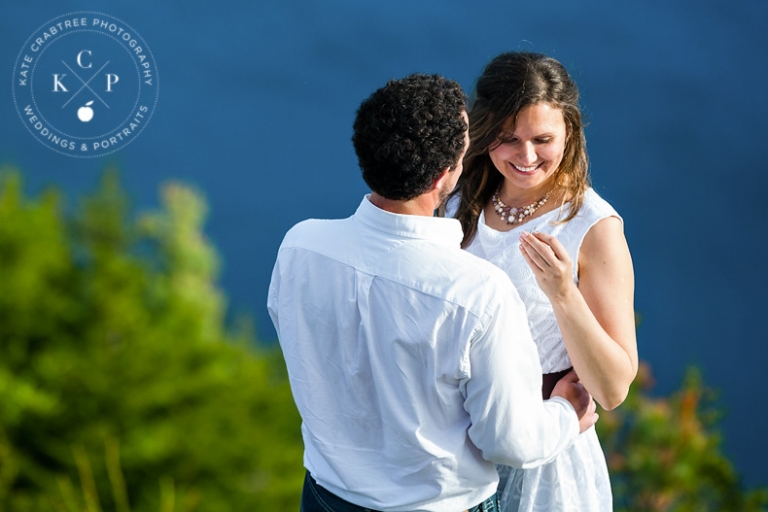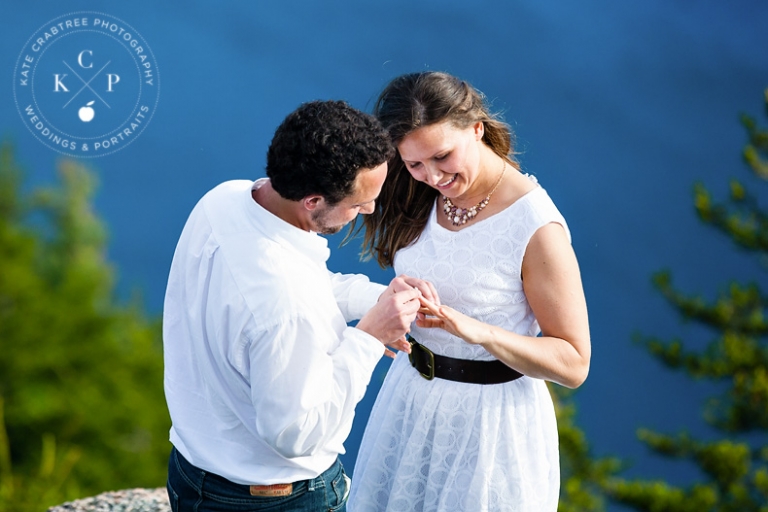 This is what a groom-to-be looks like once his proposal has succeeded! :)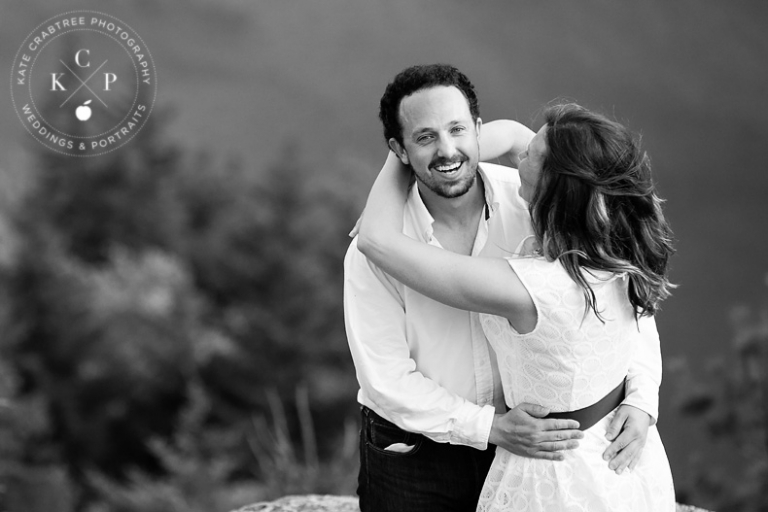 Luckily, Natasha did want to take a few photos on the top of North Bubble (and now realized why Matthew wanted her to wear a dress), so we took some scenic portraits and enjoyed the view.  The bugs weren't quite as kind, but it didn't kill their smiles.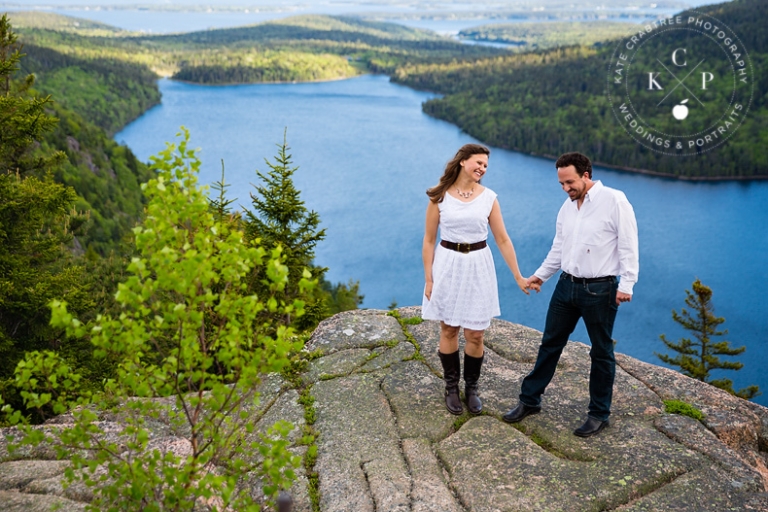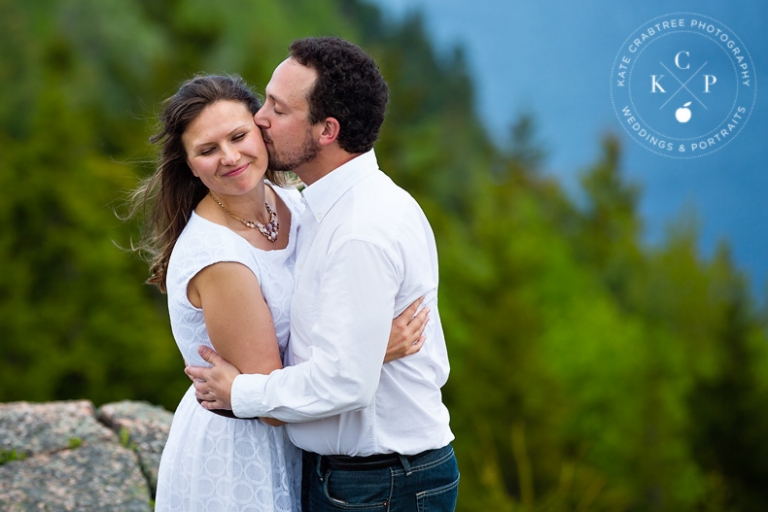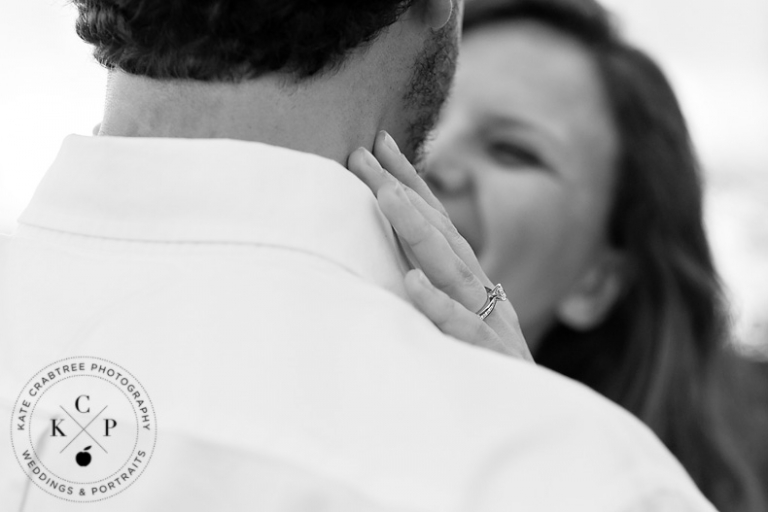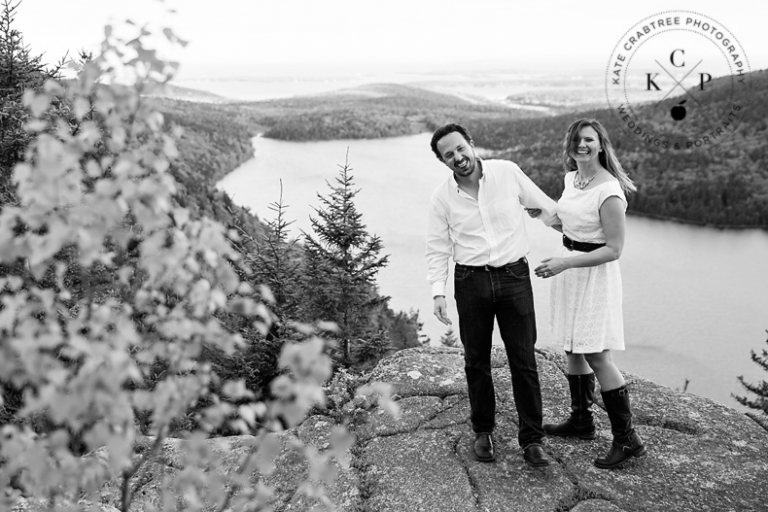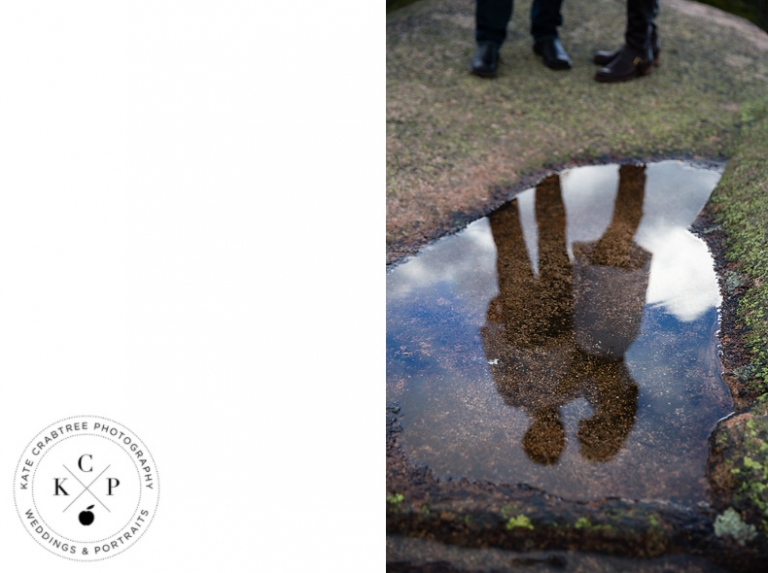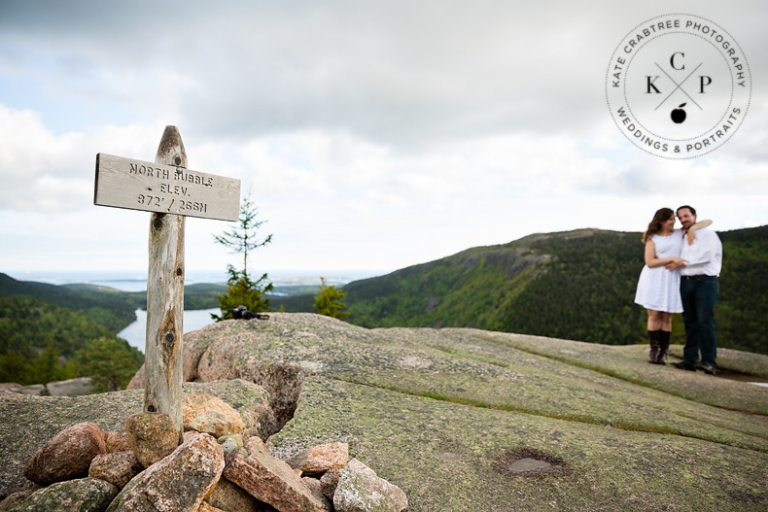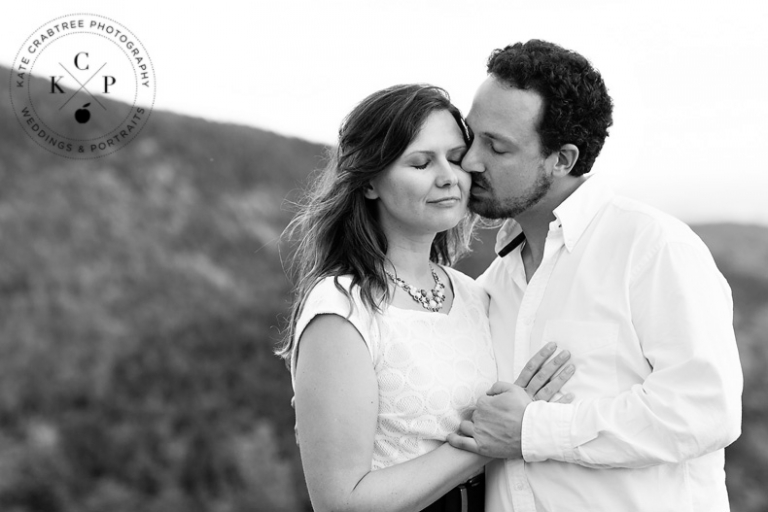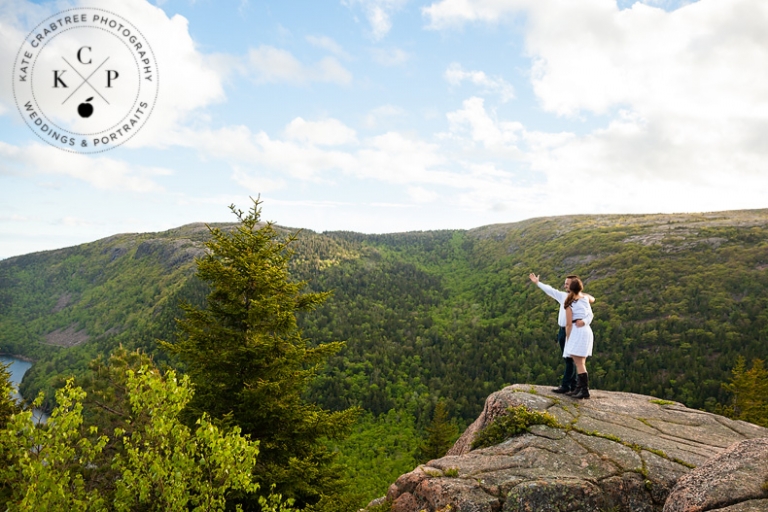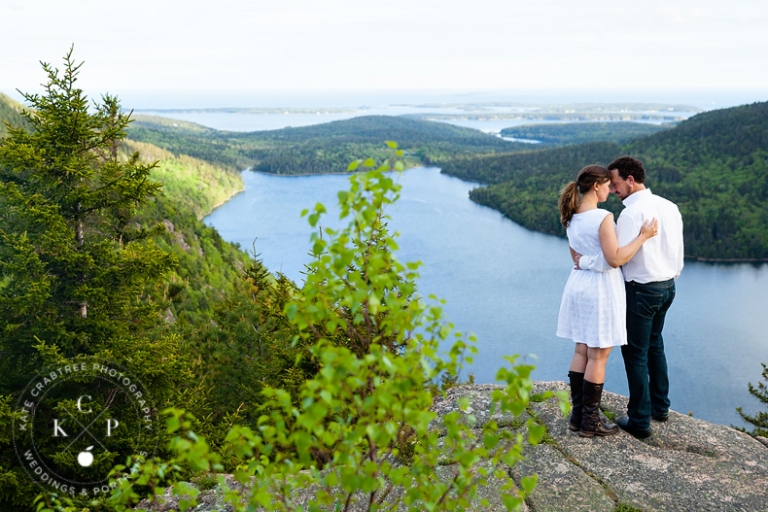 We hiked back down the mountain to take a few on the Shore Path in Bar Harbor.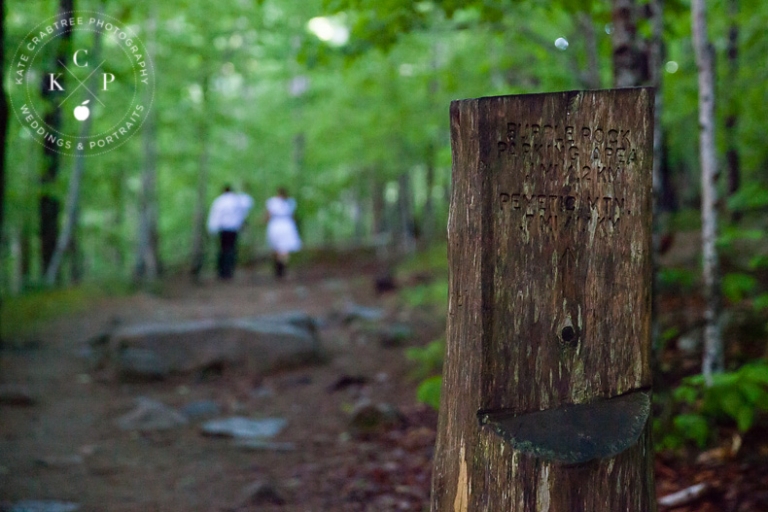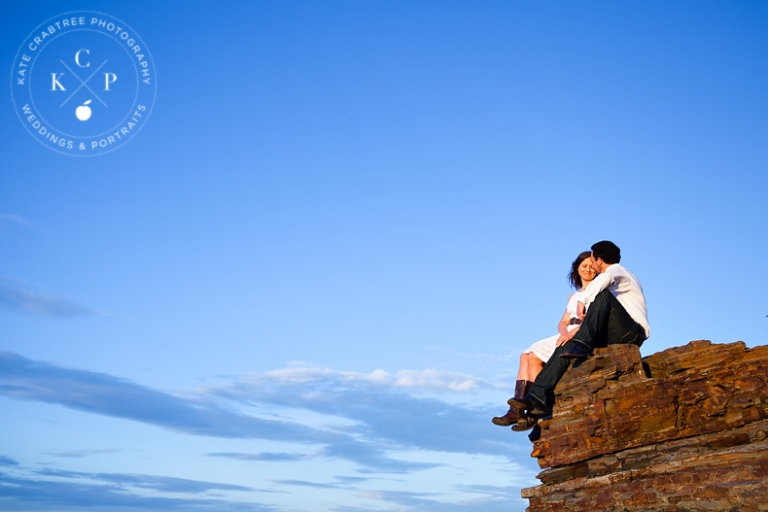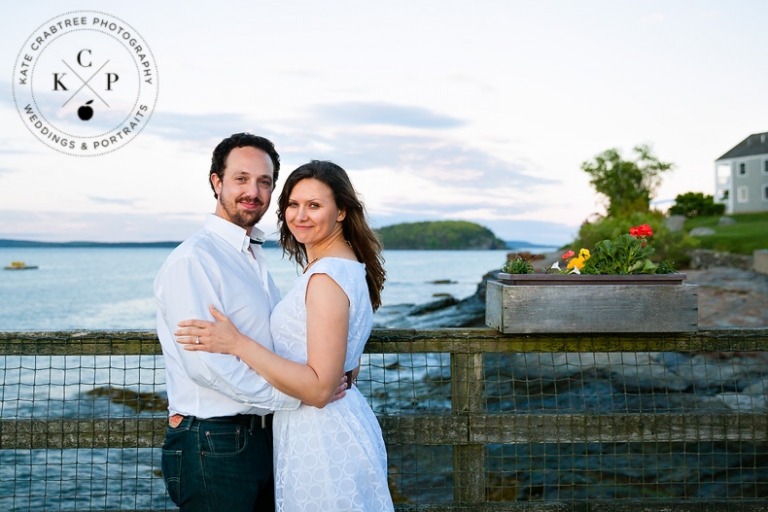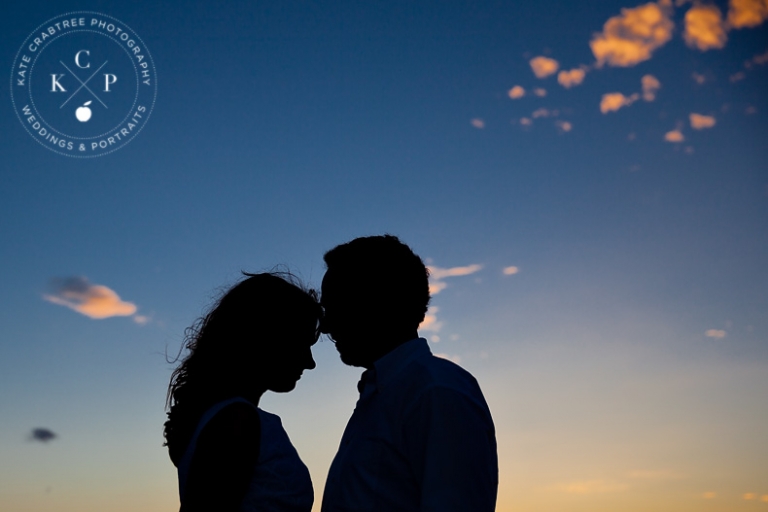 Matthew and Natasha, I loved spending the evening with you two and felt privileged to be a part of your proposal.  I can't wait to show you the rest of the photos!