(Day 16/30 of the 30 day blog challenge. Read more about it here!)
Real Maine Weddings is a wonderful resource for brides and grooms who are getting married in Maine, and I'm excited to share that I was profiled by them last Friday!  The editor, Melanie, asked me a lot of questions about how I shoot a wedding day and how I run my business and it's a quick resource to help brides and grooms determine if we're the perfect fit.  Stop by Real Maine Weddings and read the full profile/interview here.  Thank you Melanie and Real Maine Weddings!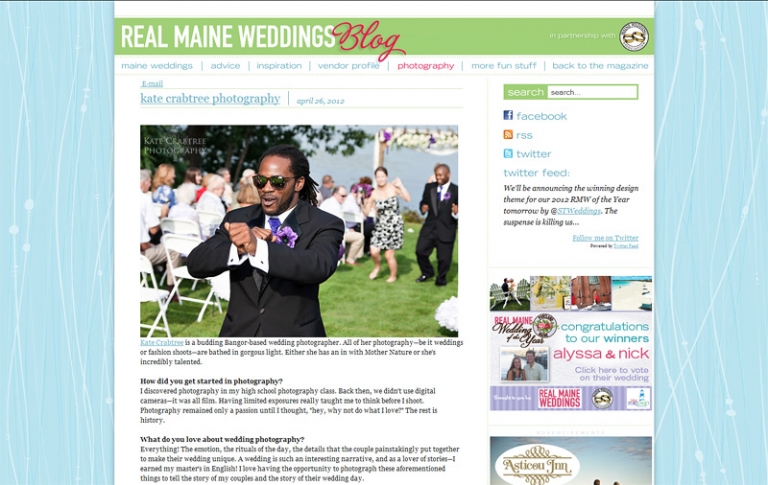 P.S. — Real Maine Weddings also featured Brittanie and Meko's central Maine wedding last year– if you haven't already, check it out!