Why I decided to become a portrait and wedding photographer partially stems from how I got into the photography industry.
In short: a high school friend of mine who had her own photography business asked if she could take some bridal portraits of me for her portfolio.  I happily assented, and we spent a few hours outside on a late summer day.  I didn't really know what to expect, except that I knew she did gorgeous work and I felt lucky she wanted to photograph me.
I was stunned when I saw the final results.  At first, I had a hard time believing that the person in those portraits was me, not because they were radically retouched (they weren't), but because I had never seen or thought or perceived myself in the way that I looked in those photos.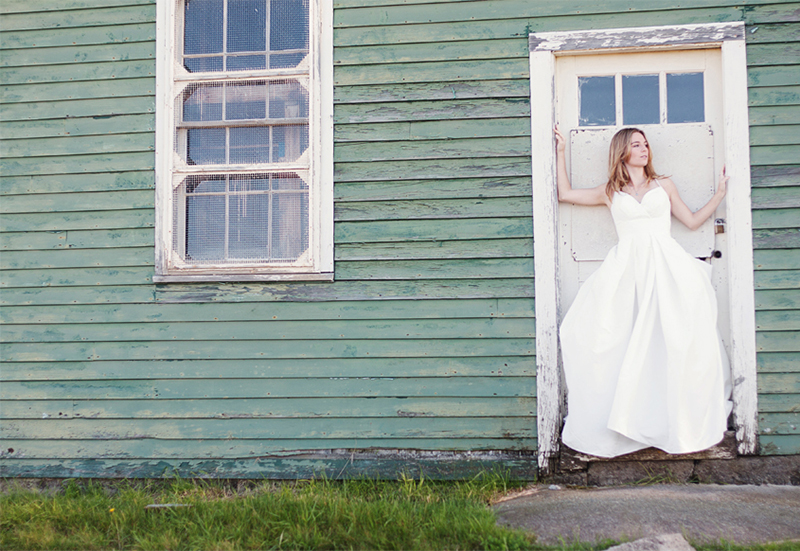 (Photo by Samantha Hartery Photography)
Although I've never thought of myself as unattractive, whenever I looked in the mirror at home I always focused on the little things.  The pimple on my chin, or how one of my eyes is always a little more squinty than the other in photos.  It wasn't until I saw those portraits that I saw the bigger picture.  I saw myself as an entire person rather than the little elements of me that I had always scrutinized with derision.
I believe that everyone needs to see themselves through someone else's perspective in order to understand who they are, how they look, and how they are perceived because we get too stuck on the little things to see the big picture for what it is.  Having your photo taken, whether its your senior portrait, engagement photos with the person you love the most in the world, or your wedding day coverage, is more than just capturing moments.  It's about letting me show you who you are.  You're not only getting beautiful images of yourself/ves– I'm helping you take an introspective journey where you're learning more about how the world sees you and your love, and believe me, from my personal experience, that's pretty mindblowing (in the best ways possible!).
So, if there's one thing I've always cared deeply about, it's about changing how we see ourselves for the better.  We all have our own beauty and grace, and I get absolutely giddy and teary eyed when I see the perfection of real laughter, or how two people in love look at each other, knowing that nobody else but their significant other will do.  And although I love the art and creativity of photography, I do it because I want to help others see themselves in a rosier, more positive light.  That "rosier light" makes everything better in life– trust me!
On a related note– I gave myself some self love and had my head shots updated by the lovely Kristin of Sweet Life Memories Photography.  It was a great way to see myself in a new light and perspective– thanks so much, Kristin! <3