(Day 10/30 of the 30 day blog challenge. Read more about it here!)
I love gallery wraps.  Love them!  You can hang them right out of the box, unlike prints, which you've got to find the right frame for.  Framed prints are great, but I like having a option that's easy, but also feels like wall art.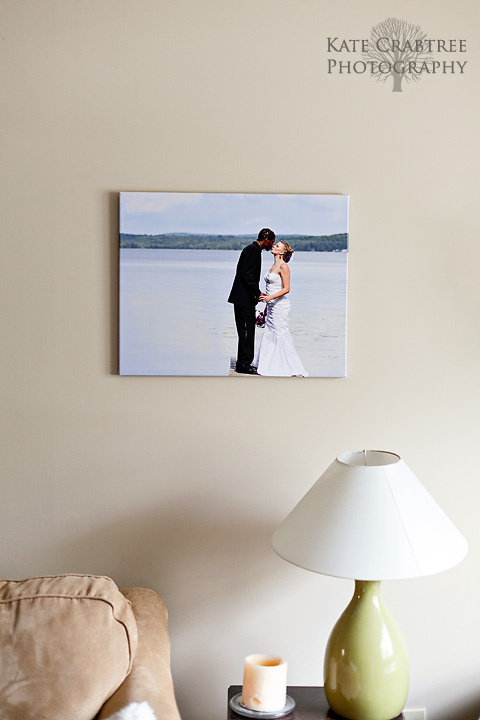 For those of you who have never heard of a canvas gallery wrap, it is a photo printed on canvas, and then stretched on a canvas frame.  In a way, it elevates a simple photograph into a work of art.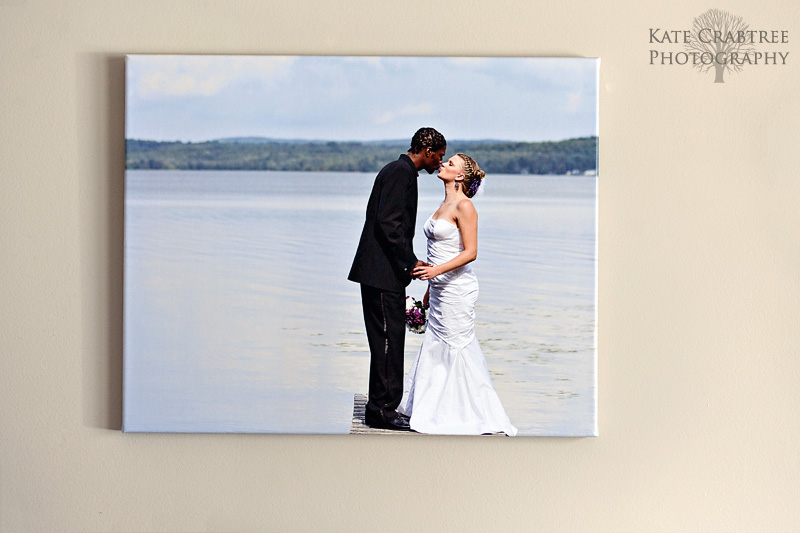 Below is a close up of the canvas– details print beautifully and crisply.
This gallery wrap is .75 in wide– you can also purchase them in wider widths.  I personally prefer the shallower depths so that the gallery wrap doesn't jut out too far from your wall!
Just like albums, gallery wraps are a great way to preserve your photos.  Why keep them on your computer when you can see your photos every day?  I'm more than happy to help you out to determine which photos and which size gallery wrap would work best for your space.