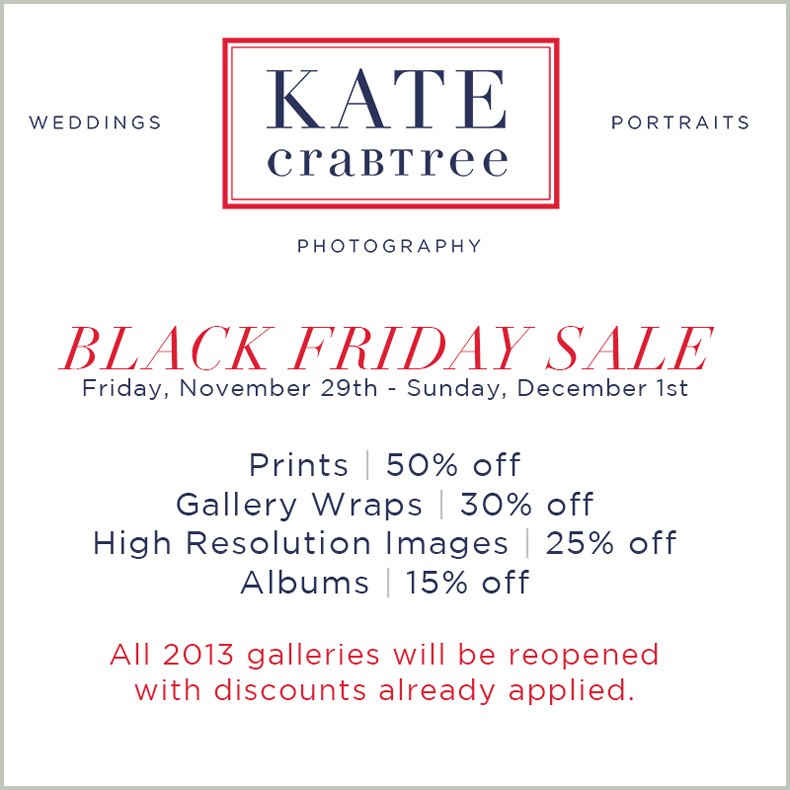 2013 has been fabulous on all accounts (I'll ruminate more about the year in an upcoming blog post, promise!), so Kate Crabtree Photography is celebrating the holidays with a Black Friday sale that will carry through the end of the Sunday, December 1st!  It's simple– visit your gallery, which has been reopened for the duration of the sale (I can provide the original URL of the gallery if you have lost it- just email me), and you'll find, once your items hit the cart, that all prints, gallery wraps, albums, and high resolution images will be discounted.  It's the PERFECT time, if you haven't done so already, to invest in professionally printed prints and products for you, your friends, and your family to help remind you of the moments that made this year special, unique, and unforgettable.
Samples of canvas gallery wraps and albums can be seen here.
Thank you so much for letting me photograph you at your weddings and for your senior photos.  I have the best job in the world!
Enjoy.  Happy holidays!