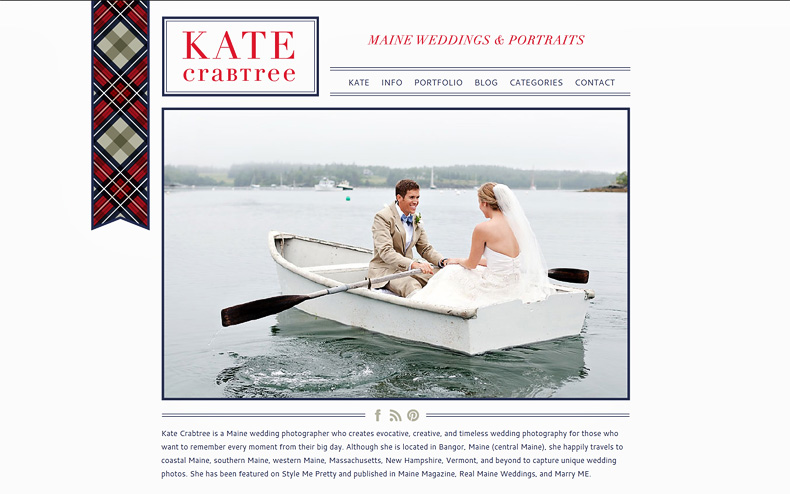 Surprise!  After months of collaboration and hard work by the Braizen team, and in particular by Jasmine, my rock star sister from another mister (yes, I really did just used that phrase) designer, my site is finally redesigned and rather snazzy!  I'm a lover of all-American classic style, and I just about died when Jasmine came up with the idea to use textile patterns as an accent for my brand.  I would have never thought of it on my own, but it's the perfect accent to my simple and clean branding.
What's even better is the fact that every single page on my site (save for blog posts) is completely different.  Make sure to click through a few pages on my site to see what I mean.  Here's a few sexy screenshots!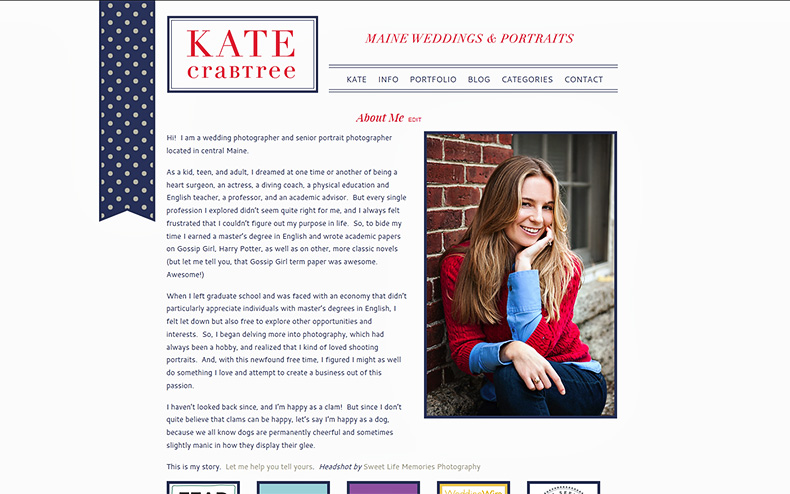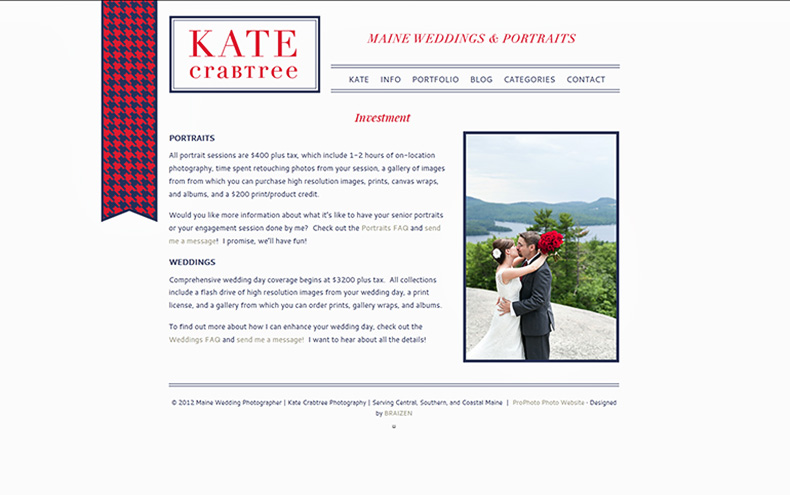 (See that gingham below?  I own a button up in EXACTLY those colors and pattern… should I wear it to all of my client meetings so I can embody my brand? :) )

I really can't say enough good things about team Braizen and Jasmine.  In the beginning I had absolutely no idea how to explain what I wanted, but Jasmine was able to look at the images I pinned to my branding Pinterest board and was able to see relationships between pins that I was completely oblivious to.  She helped me to figure out what design elements inspire me and my work, and, in a sense, gave me a better understanding of who I am and what I love.  She (along with Braizen) became more than a company I had hired and became friends that I really, really hope to meet someday so I can give them huge hugs and tell them how much they have helped me, both personally and business-wise, over the last few months.
One of my VERY favorite new additions to my business is my new business cards, which includes the most perfect tagline that sums my business up in a nutshell: "friend & photog".  I like to think of these cards and that tagline as being a little hug transferred via cardstock.

I'm currently designing new packaging, so you'll get the chance to see more of my brand in action in the months to come.  I hope you love my branding as much as I do– I'm kind of obsessed right now!