Anne and Dave's wedding day at the Linekin Bay Resort in Boothbay Harbor, Maine, was absolutely stunning.  There may have been a crisp breeze that hinted at the end of summer and the beginning of fall, but Anne and Dave didn't seem to notice the bite in the air– instead, their permanent grins never left their faces and it was clear the two of them weren't focused on the weather– they were focused on how much they love each other, their friends, and their family.
Here are a few of my favorites from my time together with Anne and David.  By the way– I love it when couples will take small risks, like taking a canoe out to sea.  They make for fun, very unique photos!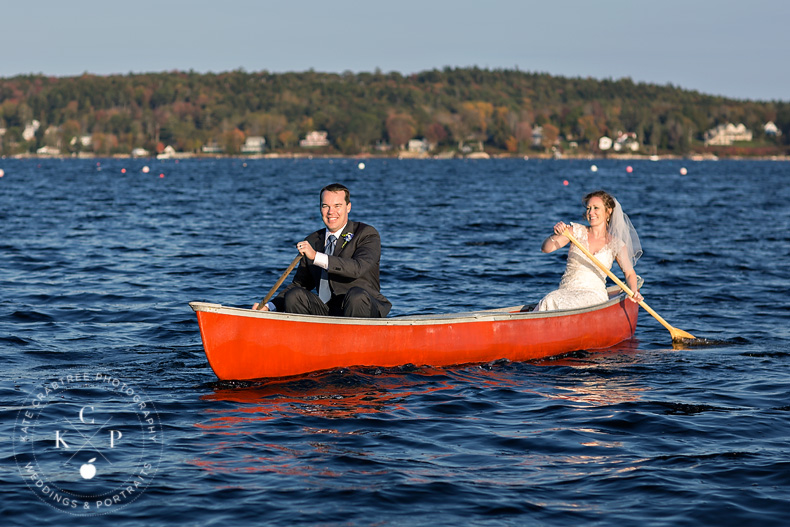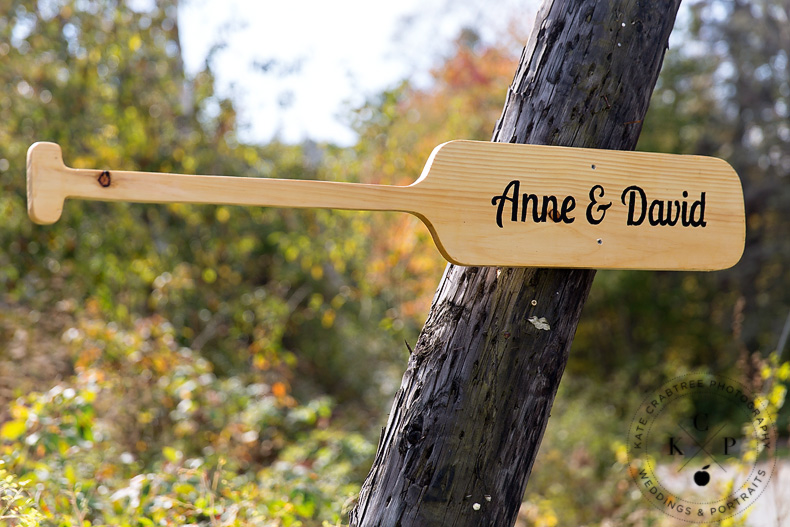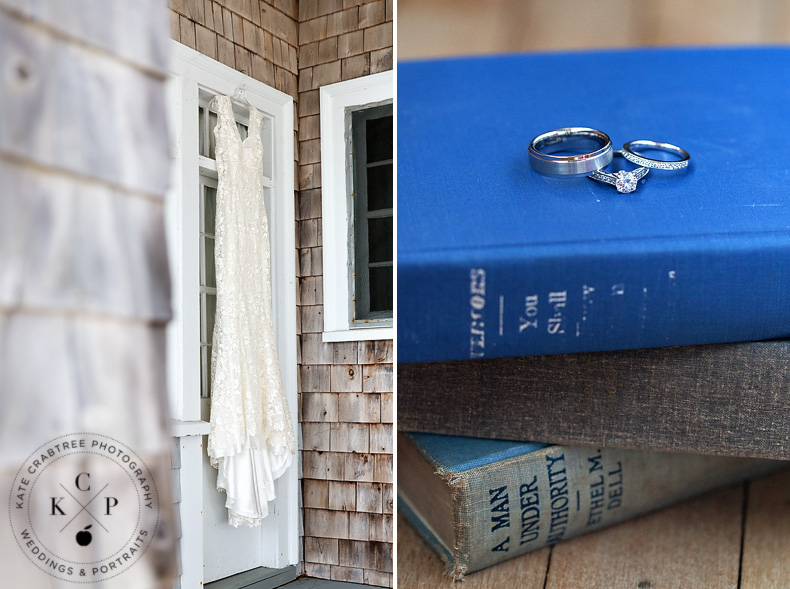 Anne laughed and grinned her way through the entire day. which was absolutely perfect.
Even the flower girl had the opportunity to wear some lipstick on Anne's big day!
After Anne was finished dressing into her gorgeous lace dress, a blessing was administered.
I walked a short distance over to the guys, who were putting on their ties and their bouts (and many were struggling, which is hilariously common :) ).
The tie is a great indicator of how breezy it was on the coast that day!
Another blessing was given for the groomsmen and David.
I then brought David over to Anne, where they had a first look and shared a private moment… can you believe those grins?
The bridesmaids were allowed to peek out of the window at the action :).
Anne was totally showing off David's and her father's cool cufflinks.
Ceremony time!  Naturally, the ring bearer carried a safe and pretended to be some sort of CIA agent, taking great care with the rings.
Anne was radiant… Dave was happy… the grinning hadn't stopped yet (and wouldn't for the rest of the day and night).
Anne and Dave were showered with lavender as they walked back down the aisle as husband and wife!
We walked around the Linekin property and took some gorgeous portraits on the coast and in the woods.
Anne and Dave had made two of these fun head cutout signs (what's the official term for them?) in which guests could pose in them during cocktail hour.  We had to head over for a few fun photos during dinner!
Anne and David decided to forgo cake and surprise guests with.. A CUPCAKE TRUCK!  It was pretty fabulous and guests were pretty excited about Love Cupcakes.
Anne and Dave REALLY got into the smashing.  Crazy kids!
The reception carried on after the delicious treats with dancing.
Thank you, David and Anne, for letting me be a part of your wedding day– your joy was so lovely to behold!