When Amy contacted me before her wedding and said she was afraid it was going to rain on her wedding day, I told her that rain never interferes when I'm shooting a wedding.  Call me superstitious, but I'm pretty sure it's because of my patented anti-rain dance, which includes a lot of hooting, jumping, and waving of my hands.  Ahem, yes, I'm super cool.  Anyway, long story short, the rain held off (save for some misting) until their reception, which was luckily indoors.
Amy and Chris did a Bangor Maine engagement session with me a few months ago, which included their incredibly frisky puppy, Bryleigh, who I was so excited to see again.  She was a little less frisky this time, but she did roll over on her belly several times and gave me the "will you please scratch my belly" look, which I gladly indulged.  Amy and Chris were also full of excited energy and I just about melted whenever the two of them looked at each other, because, it's obvious– they're in love, and that love is infectious.  I feel so lucky to have shared in their love on their wedding day!
Here are a few of my favorite photos from Amy and Chris' wedding.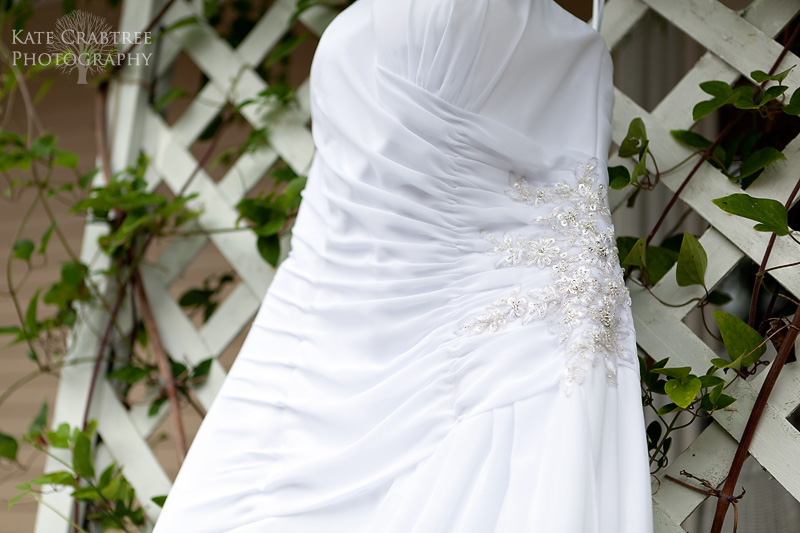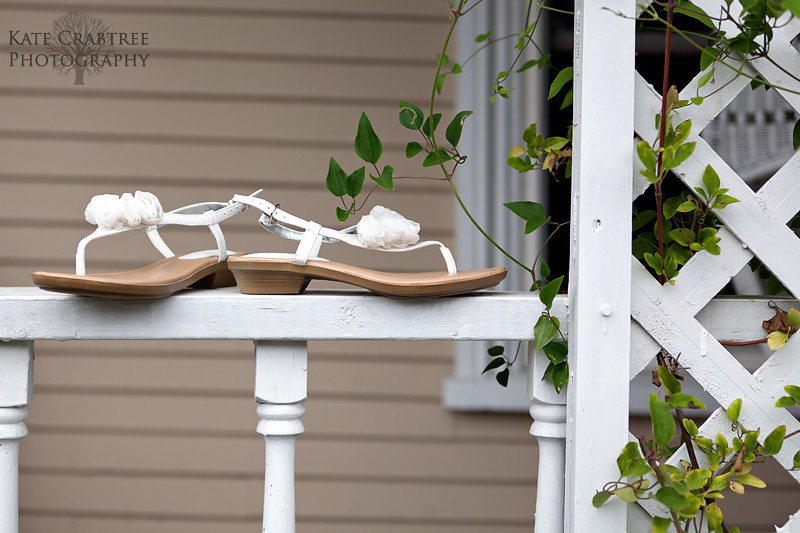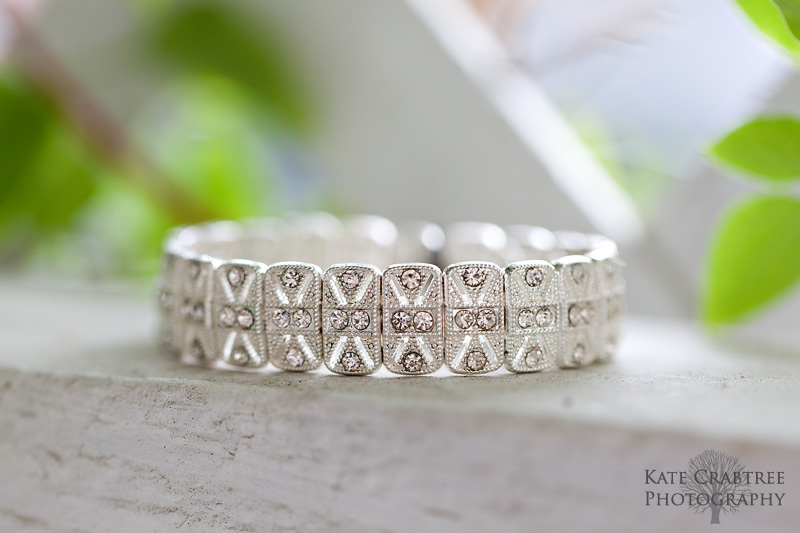 I loved this bouquet, designed ever so delightfully by The Bankery!
These two look like models!
During their ceremony, the officiant asked for everyone to take a moment of silence to think about those who do not yet have the right to marry.  I loved that addition to their wedding!
Yes, it's true– Amy's mom's (Janet's) eyes are that blue!  Gorgeous!
The ceremony was in the middle of the woods in a clearing, which I loved.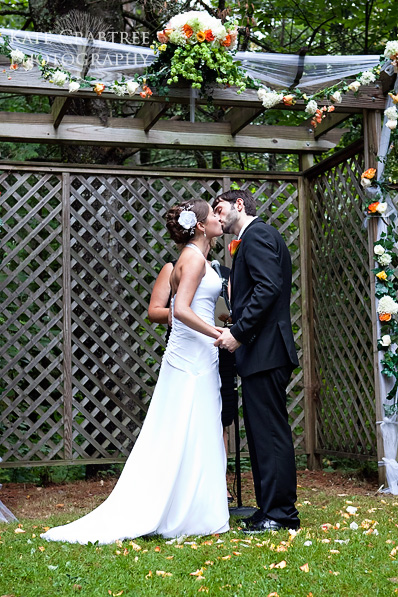 This was definitely one of my favorite guestbooks that I've ever seen– Amy and Chris invited guests to write notes in Shel Silverstein's The Missing Piece!
Vendors:
Photographer: Kate Crabtree Photography
Venue: Palmyra Golf Course and Campground
Caterer: Perley's Catering
Florist: The Bankery
Baker: The Bankery
Dress: Purchased at The Henry's, Mori Lee
Hair stylist: Amy Alexander
Videographer: Futurespast Media
Ceremony Music: David Dildine
DJ: Matt Brown