Erin and Keith's wedding was amazing because it was filled with so much love.  That love was evident everywhere; in the abundance of details Erin crafted for the wedding, in the friends and family who traveled from all over just to celebrate their passion for one another, and in Erin and Keith themselves, who smiled, laughed, and teared up at various points in the day.
The two of them have a great getting together story that spans the years (read about it on my blog post about their Cellardoor Winery engagement session!), so just knowing that story made the day even more epic in nature.  It's amazing how two people who are perfect for each other can find one another in this large world, especially Erin and Keith, who have lived in many locations over the years.
I'll share a little more information about their gorgeous wedding day over the course of this blog.  Erin and Keith, thanks for picking me– I've loved working with you.  Here's a sneak peek at your wedding photos!  And, a special thank you must go out to my fabulous second shooter, Jane Berger, who when I asked her to jump always said "how high"?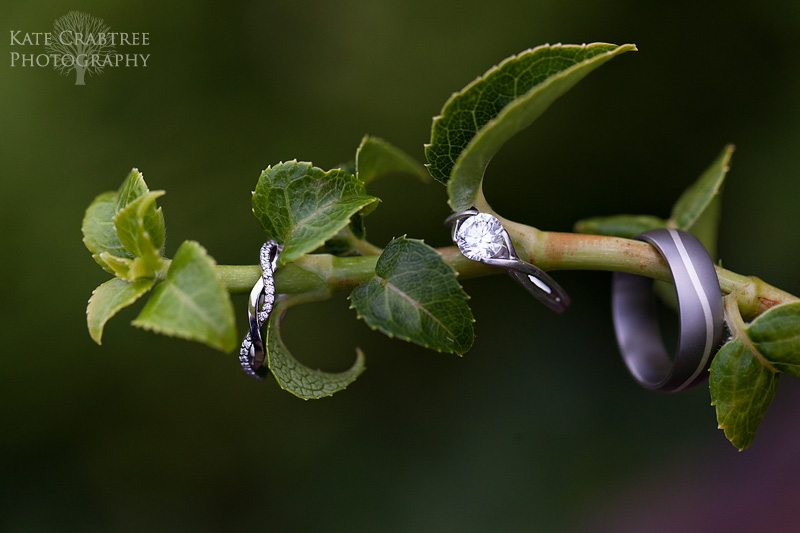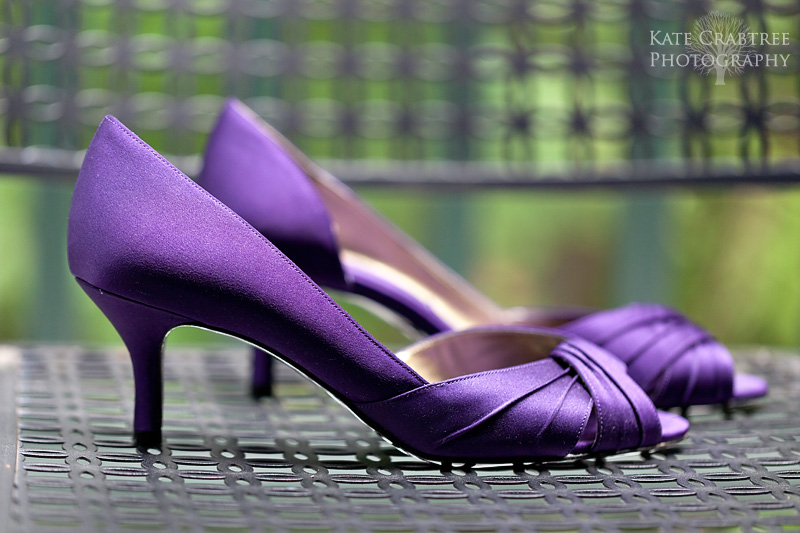 The flowers were incredible.  Each bouquet was slightly different, but all were absolutely gorgeous.
New favorite wedding books?  Pat the Bride and Pat the Husband.
Keith gifted Erin with a clarinet.  Tears of joy were definitely shed!
Erin made her veil.  Not joking. She actually made it, and it was SUPER AWESOME.
Coolest cufflinks, right?
Heather, I hope you'll forgive me for posting this, but this was too hilarious not to share.
Yeah, see how awesome her veil was?  Look how it's blowing in the wind!  Swoon.
Erin put bug spray in adorable perfume bottles!  I adore this detail.
Unfortunately you can't tell by the photo, but the beer was in a little rowboat.  It was a cool setup.
The centerpieces were (you guessed it) homemade by purchasing flowers from Sheepscot Flower Farm and putting together bouquets the day of.  Incredible.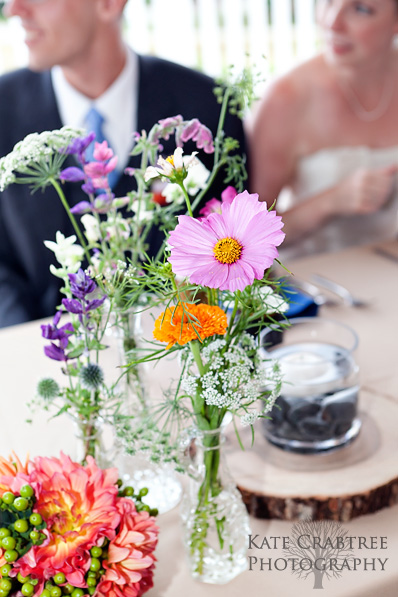 Bet you can guess which song they were dancing to!
Can I be a kid again so I can be thrown up in the air like this?  On second thought… it would probably hurt more on the landing.  Scratch that.
Keith's grandfather surprised the guests by playing the accordion.  Everyone loved it so much that everyone yelled encore until he came back for another song.
Vendors:
Photographer: Kate Crabtree Photography
Assistant to the photographer/Second shooter: Jane Berger
Ceremony location: Camden Amphitheatre
Venue: The Ducktrap Retreat
Caterer: Blue Elephant Catering
Hair: Sogno Salon
Makeup: RHEAL Day Spa
Dress: Justin Alexander
Flowers: Season's Downeast
Baker: The Sugar Tree
DJ: Joe Farren
String duo: Friends of bride