One of the coolest aspects about being a wedding photographer is how much improvisation is required with my job.  Every wedding is very different, and I'm given the opportunity to play with different sorts of light sources, locations, people, and details to create creative photos and portraits.  I like to think of it as an exciting adventure (I love a great challenge)!
My clients typically book me because wedding photography is one of their priorities and because they really want their photos to not only be representative of their wedding day, but to also be fabulous.  Having been to and shot many weddings, I thought I'd share a few small tips that will help me give you the fabulous coverage that you deserve.  Of course you do not have to follow all of these tips, but I promise they do make a difference!
1. Hang your dress on a pretty hanger.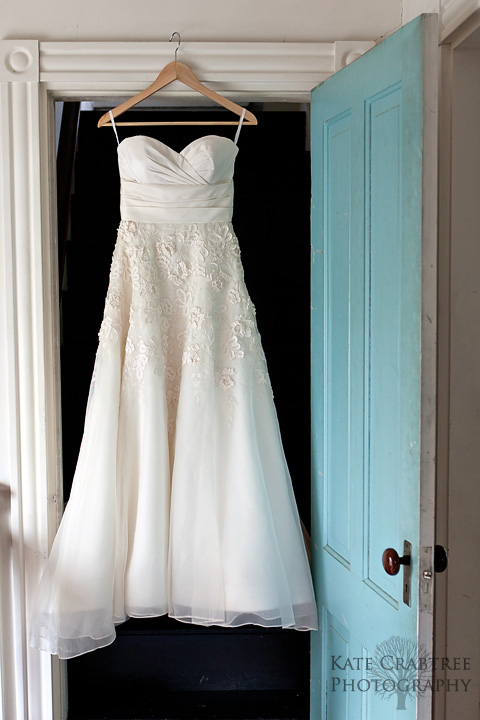 If you're a wedding blog follower like I am, I'm sure you've seen the personalized hangers that you can invest in for your wedding day.  These hangers definitely help to make your photo of your wedding dress look a bit classier than if you used the clear/white plastic hanger that your dress came with.  However, you don't even need to purchase one of these hangers– I bet you have a nice wooden or padded hanger in your closet right now that would be perfect for your wedding dress.  Bring it, and I promise you that it'll be worth it.
2. Choose a well-lit, spacious area to get ready in.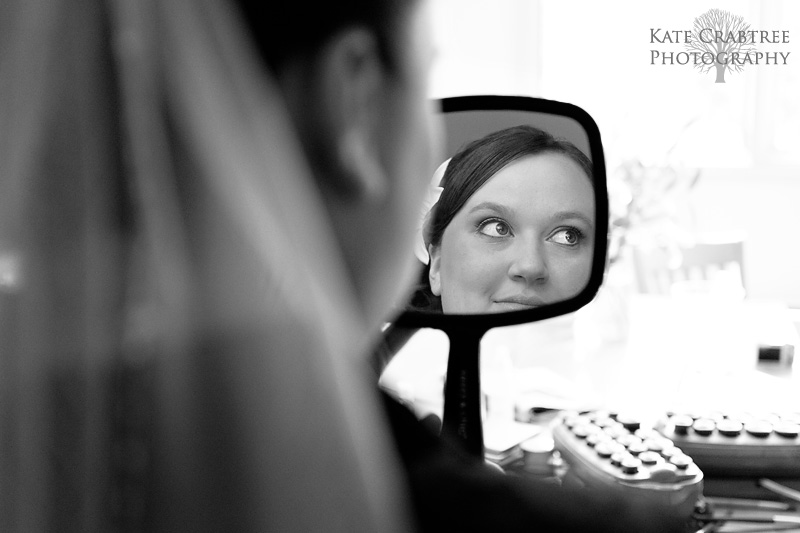 I've taken getting ready photos in all sorts of spaces and have made it work– after all, that's my job!  But I can promise you that nothing beats a space with a lot of window light.  I love shooting details and people of all ages with window light– it's very flattering, softens lines, makes eyes look shiny, and is all-around delightful.  It's a good investment of time to look for a nice hotel room in the area with big windows or to consider a few spaces you have at your disposal to ensure you get the best getting ready shots possible.
3. Give me enough time before your wedding to take getting ready photos and photos of your details.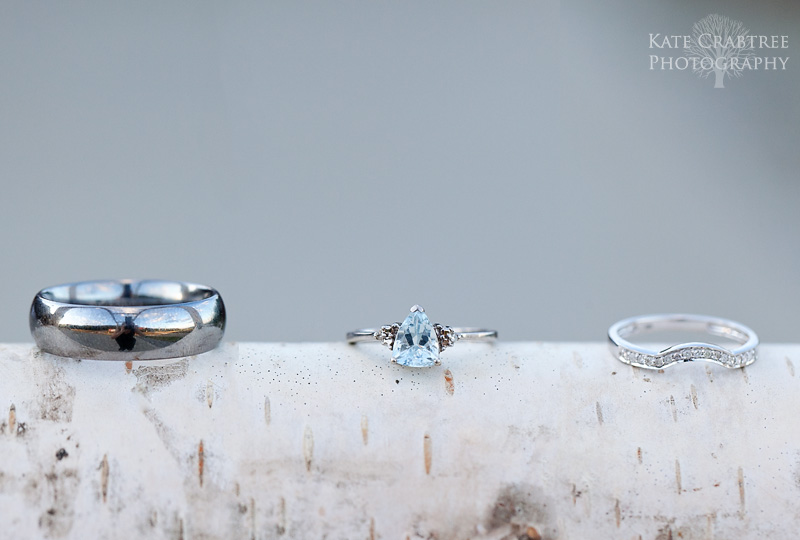 "But," you may ask, "are the getting ready photos and the detail shots really that important?"  Yes!  They help to tell the story of your wedding day.  At a recent wedding, a bride and a friend played a hysterical game of Guess Who where they improvised the rules.  Had I not been there, I wouldn't have been able to capture that moment.  There's always a lot of happy and sometimes nervous energy during the getting ready period, and it makes for awesome and entertaining photos.
The detail shots (your bouquet, dress, veil, jewelry, rings, invitations, etc) also help to flesh out your wedding story.  You've probably invested a good amount of money in your bouquet– don't you want a great photo of it?   After all, (unless you dry it), the bouquet only has a short life span.  And what about your shoes that you're absolutely in love with?  I suggest that you provide me a minimum of 1/2 hour to spend just on the getting ready details.
4. Invest in a great makeup artist and hair stylist.
It's worth it on your wedding day to splurge a bit and spend money on a high quality hair stylist and makeup artist.  Most understand photography and will know how to apply your makeup and fix your hair in such a way that it will read fabulously in photos.
5. Ask guests to put down their cameras during the ceremony
I love the fact that guests come to your wedding with cameras/cell phones/iPads and want to preserve a part of your wedding day.  I think of it as a sign that they care a lot about you!  However, I'm unable to photograph your guests' expressions if they have cameras in front of their faces.  Another downside is when guests stand in front of me during the ceremony to get their own shot, making it hard for me to get a good shot.  Consider having a camera-free ceremony so everyone can focus their energy on you and so I can have an easier time covering your wedding!
6. Consider not having portraits done in the church
Although churches can be gorgeous, they're infamous for being dark.  That's why I suggest against having portraits done in a church.  Natural light will always be better and often more scenic, and typically there are other better locations at our disposal should we have rain.  We can do a few, of course, if your heart is set on them, but I would strongly suggest not doing all of the family/bridal portraits inside a church.
7. Schedule your portraits to begin 2 hours before sunset
I schedule all of my portrait sessions to take place two hours before sunset because the most flattering light is always found during those two hours.  I certainly understand that everyone cannot schedule their wedding to accommodate my favorite natural lighting, but if you can't, I suggest that you let me take you during your reception for 10-20 minutes to take a few portraits as the sun is setting.  It'll be worth it!
There are more tips I could share, but I think these in particular make a great impact on your wedding day.  Let me know if you have any questions about how to make your own wedding more photogenic– I'm always happy to provide advice!