Mark's a happy person; it's obvious by the way he's always smiling.  But when he looks at Laura it changes from a bright smile to megawatt intensity that you can't help but admire.  Surely, it must be amazing to be the recipient of those smiles.
Laura and Mark's wedding was on a summer day that, although was a bit hot, was gorgeous.  The sporadic rain, which came to visit during the reception, provided for gorgeous cloudy vistas that I made sure to capture during the course of the day.  But those vistas didn't distract me from the joy that Laura, Mark and their friends and family shared during their wedding day.  They were all exceptionally happy, and I couldn't help but grin throughout the day, because their joy was infectious.
These photos, captured by me and my fabulous second shooter, Kendra Pietras, are some of my favorites from Laura and Mark's wedding at the wonderful Lucerne Inn.  Thanks for letting me be a part of your day!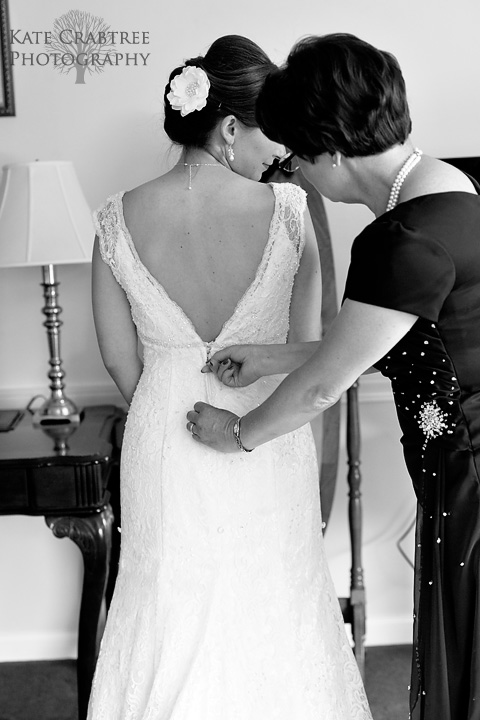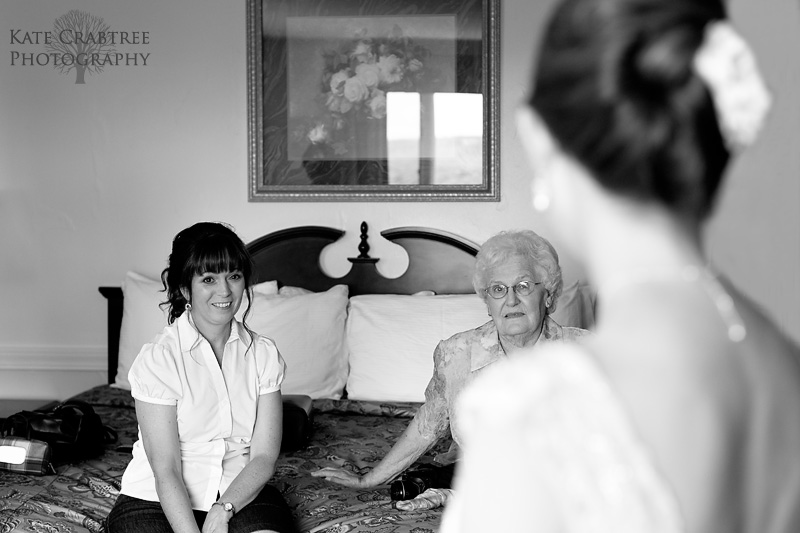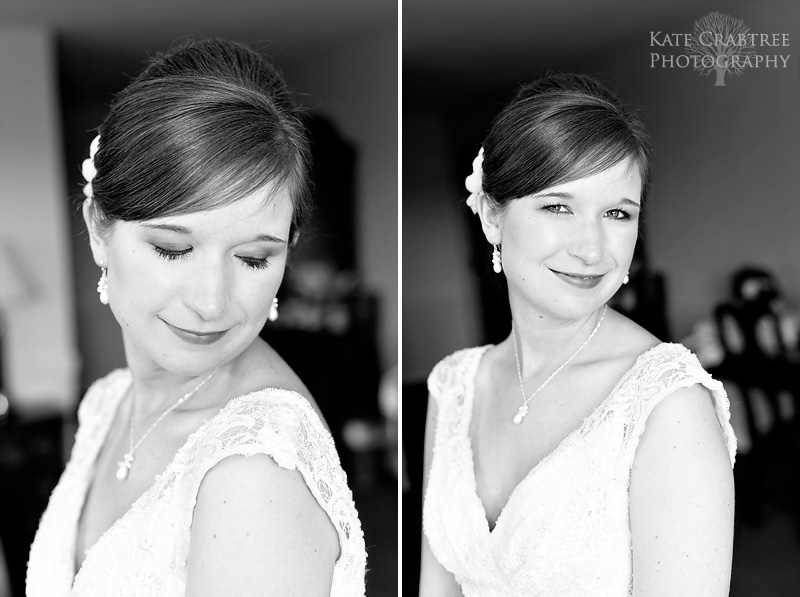 There were many birds circling about Lucerne Inn, and Kendra captured this great photo of this bird (not sure what it is– a hawk, maybe?)
Laura and Mark decided to do a first look before their wedding, which was awesome.  It gave them a private moment to celebrate in the fact that today was their wedding day.  It's also a great way to get your formals done before the ceremony, allowing you to get to the party (and your friends and family) quicker!
Mark surprised Laura with a gorgeous bracelet during their first look.  Mark– high five.
We went up to Sunset Rock, which is across the street from Lucerne Inn, to continue with Laura and Mark's formals.  We were blessed with a light cloud cover and gorgeous light.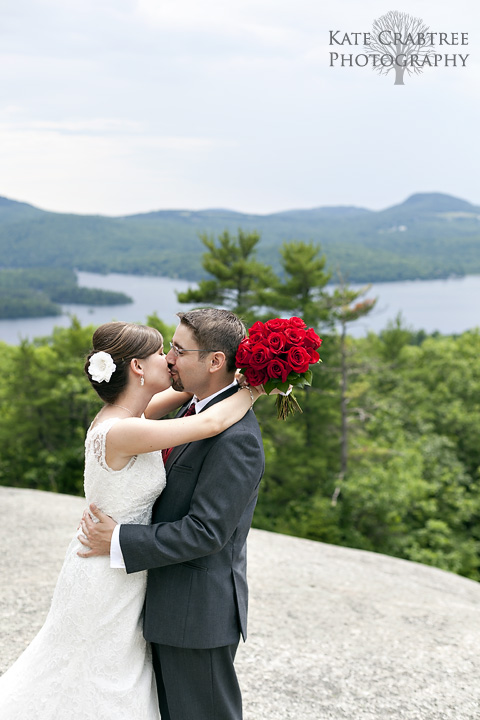 My lovely assistant/second shooter, Kendra, captured this amazing photo while I was taking the photo above.  I'm rather jealous of it.
Laura, your smile is radiant in this one.  Love it!
The clouds began to roll in… and we had sporadic rainfall, that, as you'll see below.. the kids loved.
The cupcakes were by Sweet Somethings in Bangor Maine, and man, they were DELICIOUS.
I always try to get a hold of the guestbook (BTW, loved how some of the photos from your Orono Maine engagement session were in there!) and look for the funniest sentiments.
Kendra captured this cute photo of the kids playing in the rain, while I was off covering something else.  There's definitely perks to having two photographers– you have two sets of eyes to help ensure we don't miss anything magical happening on your wedding day!
One of my favorite moments at the wedding?  When the men sang I Want it That Way by The Backstreet Boys to the bride and groom.  Precious.
This kid was having none of it.
This photo of the bouquet toss (taken by Kendra) just rocks.
Vendors:
Photographer: Kate Crabtree Photography
Assistant to the Photographer/Second Shooter: Kendra Pietras
Ceremony/Reception: The Lucerne Inn
Florist: Chapel Hill Floral
Baker: Sweet Somethings
Dress: David's Bridal
Hair: Tara Ellis at Options Salon and Day Spa