(Day 24/30 of the 30 day blog challenge. Read more about it here!)
This project has been one I've been planning to do for almost a year now, and I am so excited to share with you the results of it!
So many senior portrait photographer does senior rep cards that the senior rep can pass out to their friends and classmates.  I did that last year, but I don't like to be like everyone else.  That's not to say that it's a bad idea (I've seen some great ones), but I like to think outside of the box.
Some of you may have already guessed what I'm referring to by the hints on my Facebook fan page, but, in case you haven't… I have designed a senior magazine to share what the Kate Crabtree Photography experience is like!  It includes photos of my stunning senior reps, Taylor and Grace, along with some of my fantastic 2012 seniors.  The magazine also goes over frequently asked questions, information about products and the investment, and is a 32 page resource that should answer just about all of your questions (because, like many of you, I like to know exactly what I am purchasing).
Special thanks to Alicia, the wonderful designer who painstakingly listened to my comments and requests and came up with a gorgeous 32 page design that surpassed my expectations.  You should definitely contact her for your design needs!
So, want to see a copy?  Please either send me an email, a facebook message,  or get in contact with Taylor Leighton of Bangor High School or Grace Eye of Brewer High School to view an electronic version of the magazine!  Believe me– you're going to want to see it.
And, because I've told you how fantastic it is but haven't shown anything here yet… here are a few of the spreads for your consideration: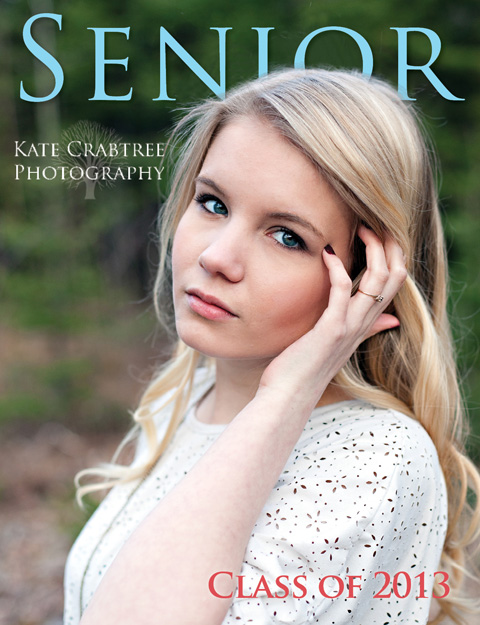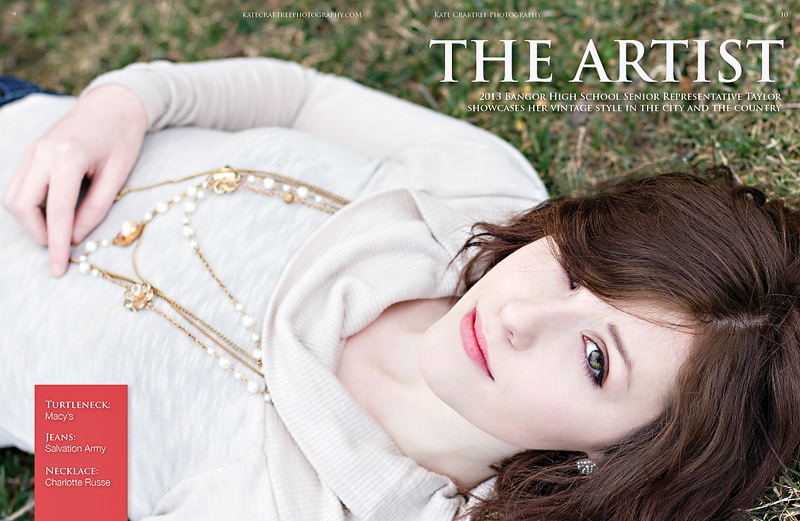 What are you waiting for?  Send me an email to see the rest!  I promise, you wont be disappointed.  Can't wait to share it with all of you!