Lauren and Collin were wed on a gorgeous May afternoon in North Yarmouth, Maine at the quaint and picturesque The Barn on Walnut Hill.  For those of you looking for the perfect rustic location for a wedding, Barn on Walnut Hill is one of the best in Maine and you can't help but fall in love with the house, spacious barn, and manicured grounds.  Not only were the day and the venue beautiful, but Lauren and Collin, through their tears and silliness, were absolutely stunning and, truth be told, a photographer's dream.  I'll write more through the post– let's get on with the photos!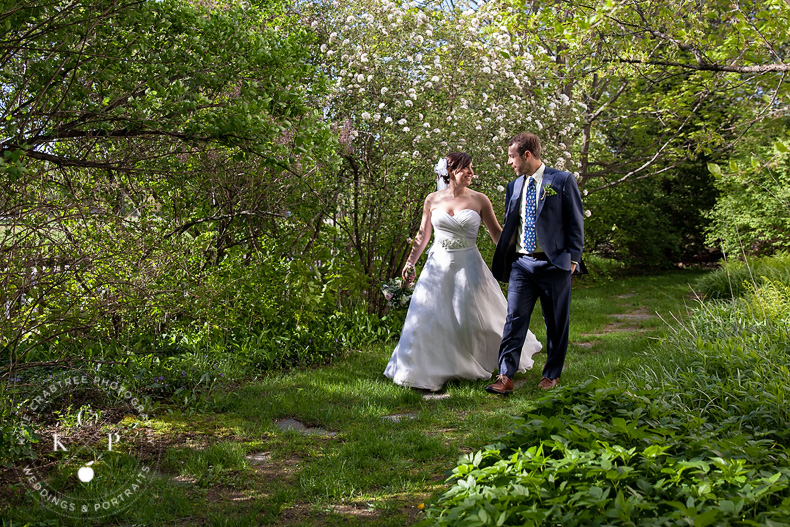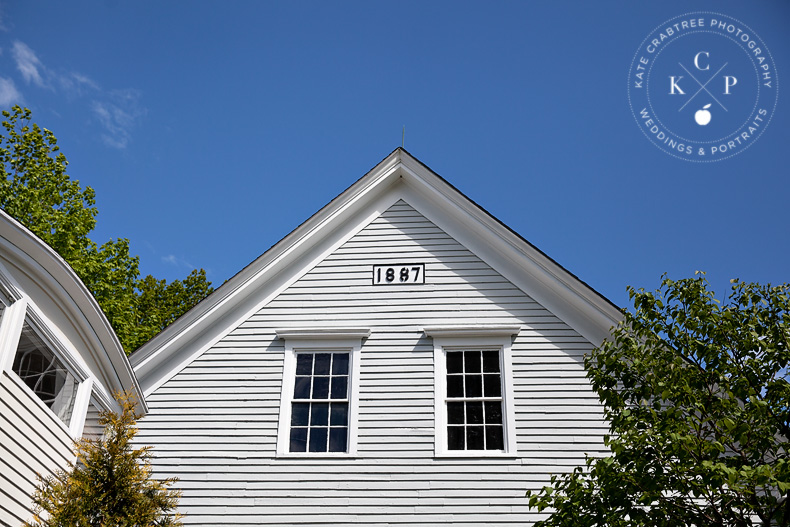 I'm officially in love with The Barn on Walnut Hill– I mean, look at this house and how airy it is!  I was really digging the wallpaper, china, and brick accents.  SWOON.

Chrissy Notaro, a makeup artist who hails from New York City, made Lauren and the rest of the gals look stunning.



There were a lot of little moments that had everyone tearing up.  Lauren's moment came when she was brushing her teeth, and, without provocation, the waterworks began.  It reminded me of my own wedding, where I, too, randomly burst into tears about twenty minutes before the ceremony (happy/slightly overwhelmed tears, of course!).


While I was covering the girls, Andree Kehn, my awesome second shooter for the day, covered the guys getting ready.  It's a tradition for Collin to tie Kyle's tie at every formal event they attend, so Collin insisted that he help Kyle.

Lauren and Collin opted to do a first look on their wedding day and chose to see each other before their ceremony.  Afterwards, they raved about how wonderful it was and how much it calmed them down.  I love Collin's reaction to Lauren here:


And then… off to the ceremony they went…

…where there were even MORE tears!


Love this photo of Lauren, Collin, and their two siblings captured by Andree.



Lauren gave her dad a photo album of childhood photos, which he showed off during cocktail hour.


There's nothing like a bright, sunny day for portraits!  The Barn on Walnut Hill has so many lovely backdrops– picket fences, quaint porches, verdant walkways, and, of course, the barn!




Harmon's and Barton's did the florals… and they were soft, pretty, and smelled divine.




There's something lovely about a simple, elegant cake, like this one designed by European Bakery.  And I loved their film disposable cameras that Collin and Lauren placed at each table– I saw guests playing with them all evening.


Lauren's and Collin's first dance was sweet… but also silly (which was awesome in my book!)

The mother and son dance was also a little bit kooky (another great capture by Andree).


Velorasaurus rocked the wedding reception and got everyone up on their feet for a rockin' good time.  I love photographing weddings with great bands– they create a certain sort of energy that I've never seen a DJ replicate.


Right before I left, several family members jumped on stage to play a song– here's Collin's dad playing the harmonica (he was really good!)

Thank you, Lauren and Collin, for letting me be part of your wedding day!
Venue: The Barn on Walnut Hill
Photographer: Kate Crabtree Photography
Photography Assistant: Tammie Wardwell
Second Photographer: Andree Kehn
Caterer: University of Southern Maine
Florist: Harmon's and Barton's
Dress: Watters, purchased at Madeleine's Daughter
Makeup: Chrissy Notaro
Hair: Bridal Beauties
Band: Velorasaurus
Wedding rentals: One Stop Party Shoppe